POR-15's Three Must Use Rust Remover Products
By John Gilbert   –   Photography By the Author
Sometimes a plan goes sideways. The first step to turning a tech article on how to stop rust on a mangy old Model A frame into a how to restore a 20-year-old car trailer is to temporarily redirect one's priorities.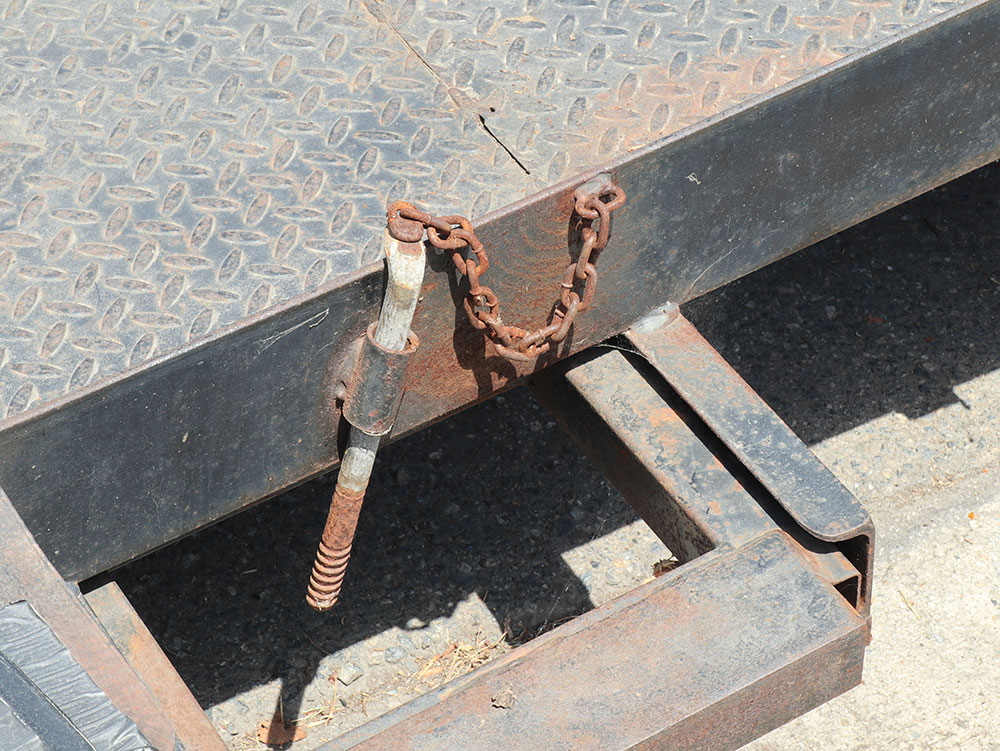 Originally, I was gearing up to use POR–15 products to stop the rust on "East Coast Graffiti," my 1931 Model A. On the day I ordered everything I needed from POR-15 to begin the Model A project I mentioned to friends on Facebook I was thinking about thinning out my collection of classic trucks, starting with my favorite, a 1979 Chevy C10 Big 10. The trick to shedding a collection of vehicles without any regrets is to get rid of your favorite one first, then dumping the rest should be easy.
Read More: Precision Hot Rods Rust Repair On Door Shells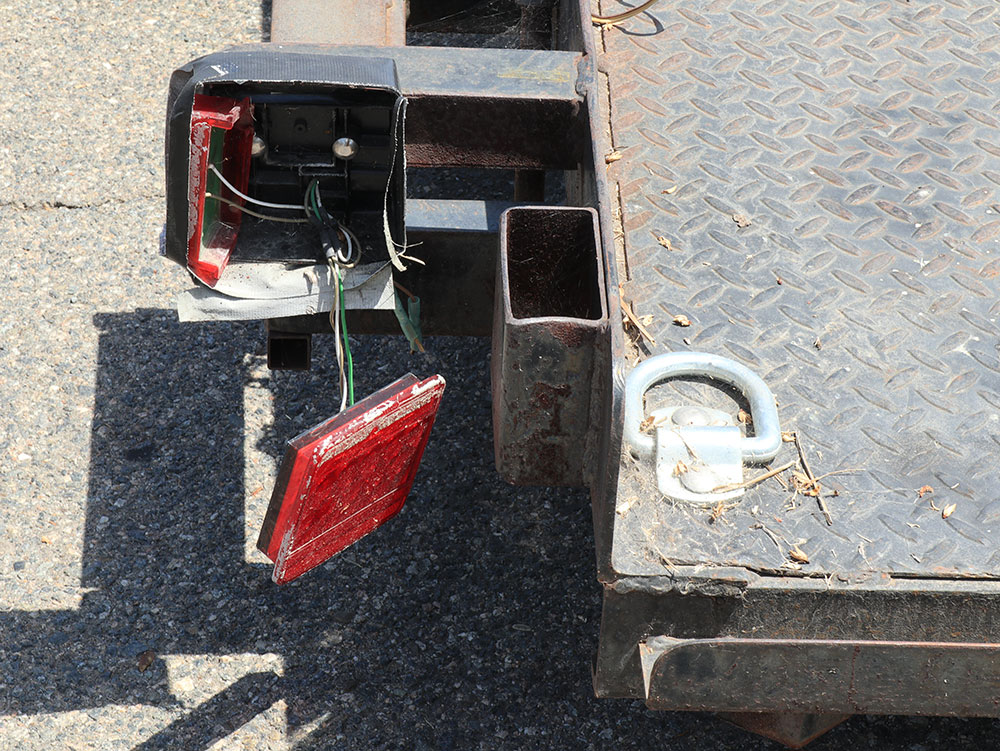 Within hours after the Facebook post my buddy Jay Jones bought not only the flagship '79 C10 Big 10 but my '73 Chevy C10 as well. I'm a procrastinator but I've learned how to trick myself into getting things accomplished. Restoring my tandem car trailer to reward it for 20 years of excellent service had been on the back burner of tasks I'd wanted to accomplish. Then a disabling blow to the trailer; while in storage one tire peeled a tread cap and I knew the other three 5-year-old radials were not to be trusted. I found the best price for new trailer radials and rear tires for the GMC was from Westlake Tires; I can't imagine how an expensive brand of tires could have performed any better.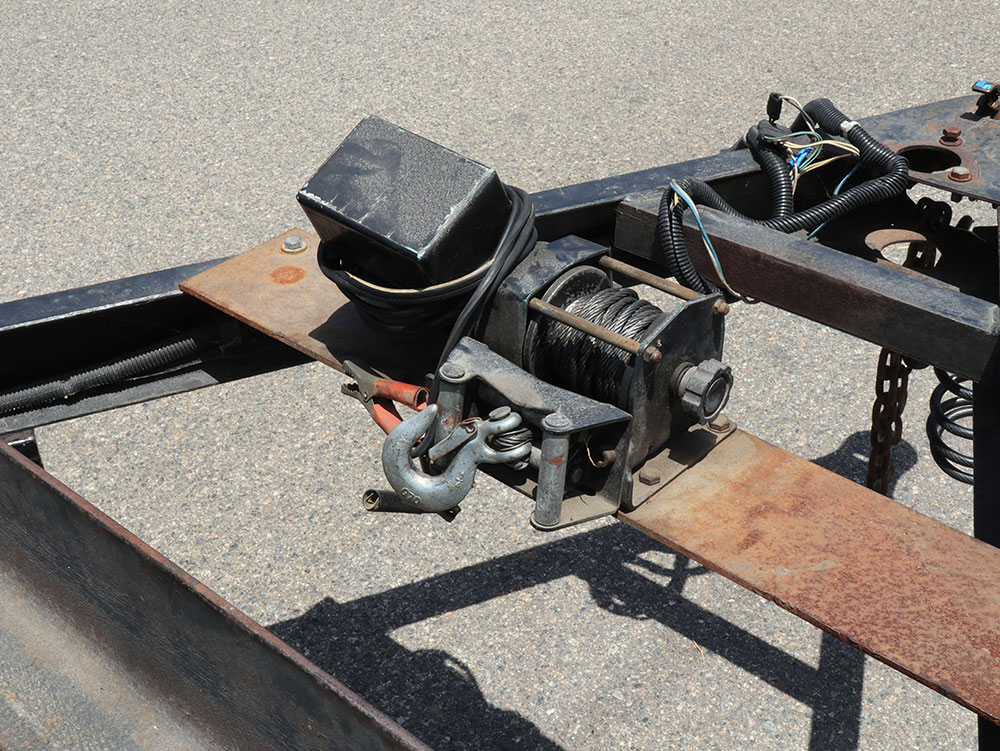 Deadlines and commitments work best for me to get things done, so I committed to Jones I'd deliver both C10s to Lake Havasu City, Arizona, using my car trailer. But first I needed to make it roadworthy and that's why you're reading about a car trailer rehab instead of the latest progress on "East Coast Graffiti."
Read More: How To Remove Rust From Truck Chassis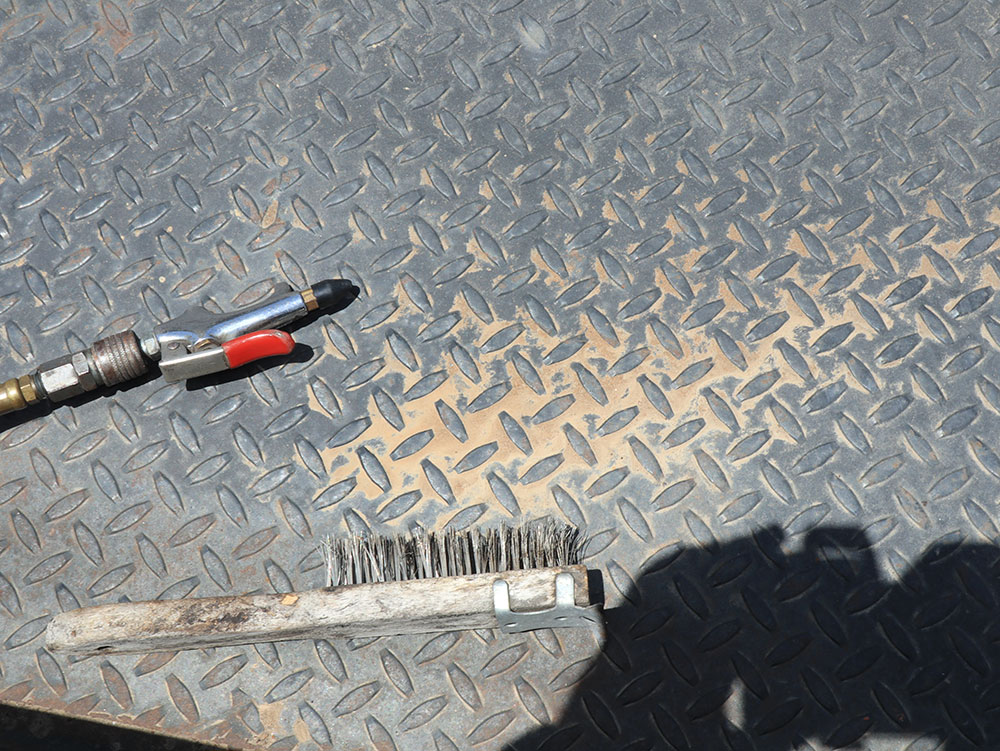 Applying Metal Prep Coating
I'm using POR-15 because it will stop rust without requiring one to completely dismantle a project down to the bare frame to be able to sandblast rust off. In fact, POR-15 works best on rusted or seasoned surfaces. For smooth metal surfaces POR-15 adheres best if a "foot" is etched with POR-15 Metal Prep, as it leaves a phosphate coating.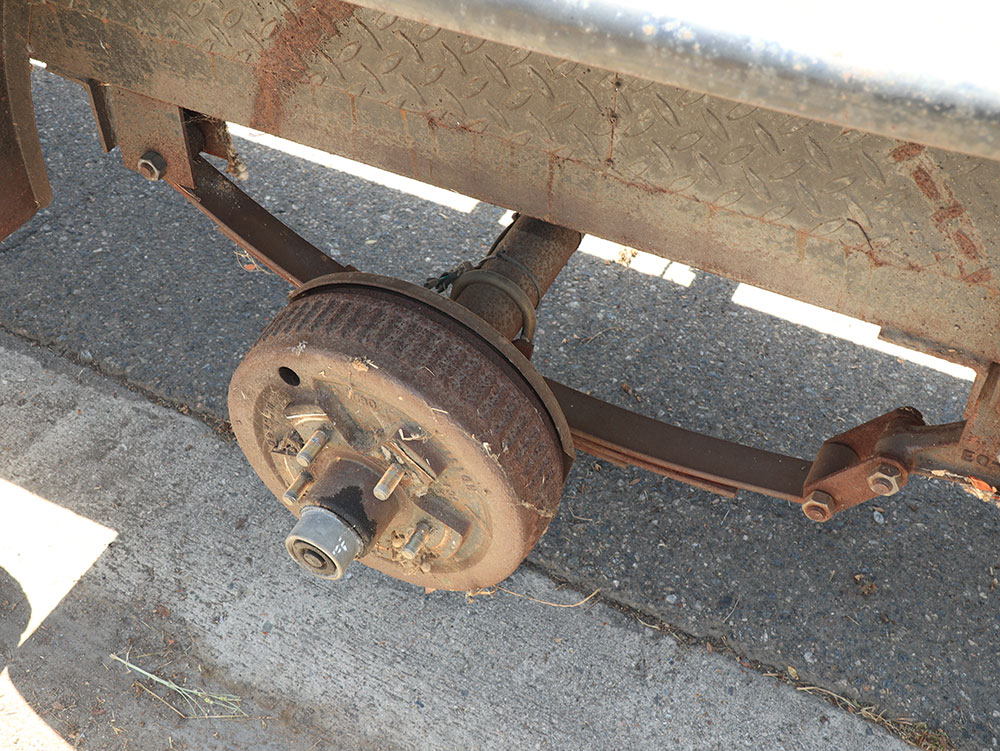 Fifty years ago, I met an old guy repainting a very old steam locomotive with a brush. He said it was a special paint called Locomotive Black. I thought to myself that Locomotive Black would leave dirt in it with brush strokes, but the next time I saw the train it looked like flawless black porcelain. There are two methods that work well to apply POR-15: by brush or with a spray gun, and both provide perfect results.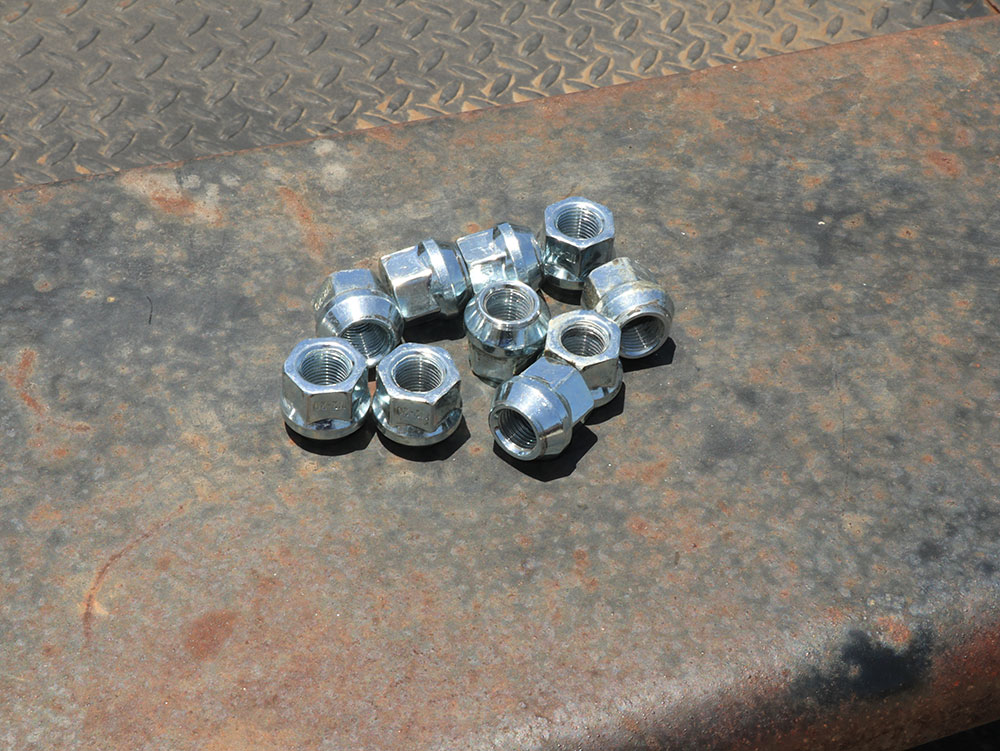 Forty years ago, I leased a 3,000-square-foot paint shop, but now I'm down to working in a two-car garage. After painting the car trailer out in the street in front of my suburban Orange County home I've decided against spraying POR-15 on the Ford Model A in my garage. POR-15 can be used successfully in primitive conditions.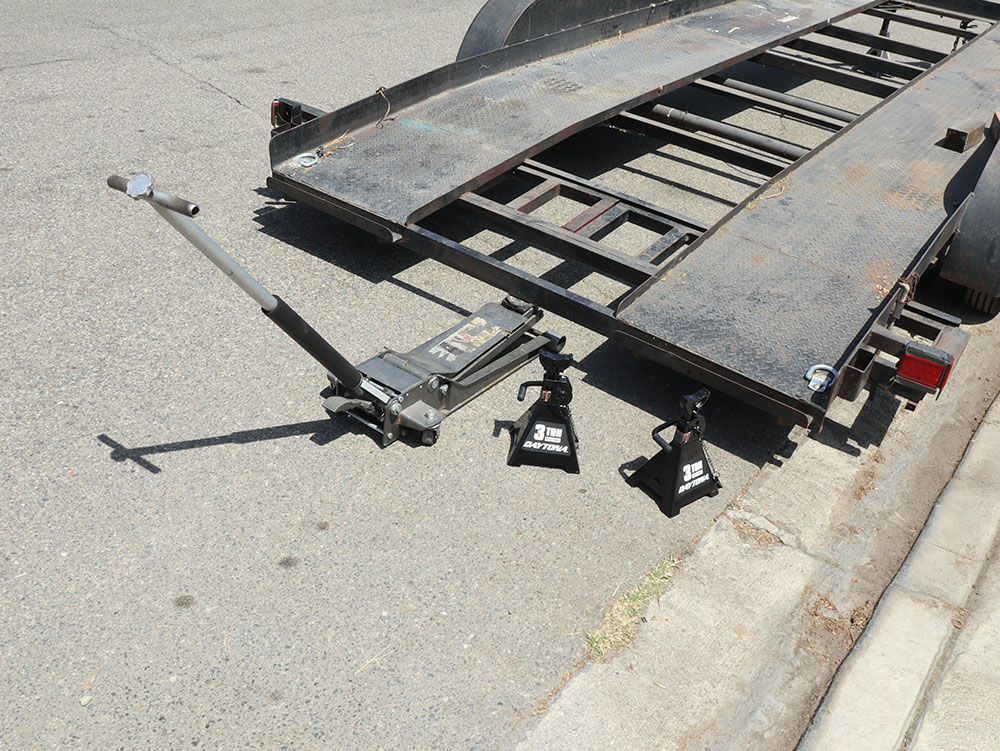 Applying The Rust Preventive Coat
But I'm getting ahead of myself. To describe using POR-15 rust preventive permanent coating its characteristics are not going to be what a seasoned car painter will expect. "Stirred not shaken" describes the most important step to using POR-15. I used semi gloss black and the first thing I noticed was although drying slowly dust and dirt was not appearing in the paint as it cured. POR-15's cured hardness and flowing out dust-free with porcelain-like qualities reminded me of Locomotive Black.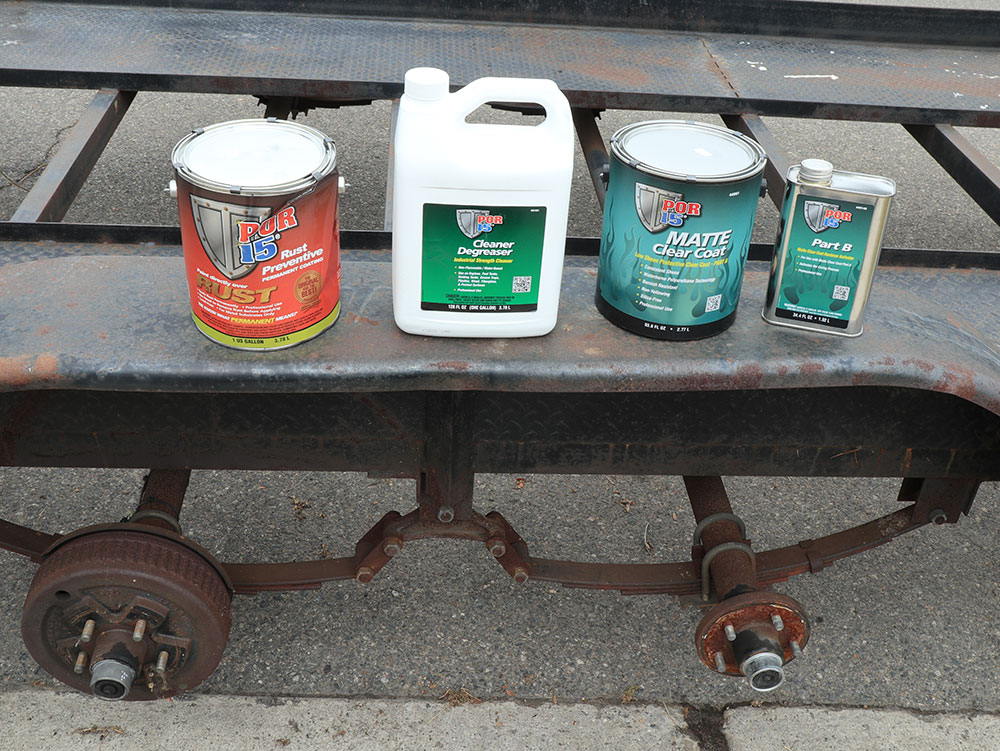 Read More: Is It Better To Buy A New Door Vs. Repair The Original Door?
 Applying The Clear Coat
The final step painting the car trailer was to spray two coats of POR-15 UV Matte Clear Coat, a two-part waterborne semi gloss polyurethane clear used as a UV screen topcoat over POR-15. I wasn't surprised POR-15 semi gloss black air dried to a hard-shell finish, but I was expecting the waterborne matte clear coat to dry squishy and was amazed it air dried to an impressive hard-shell finish equal to POR-15. MR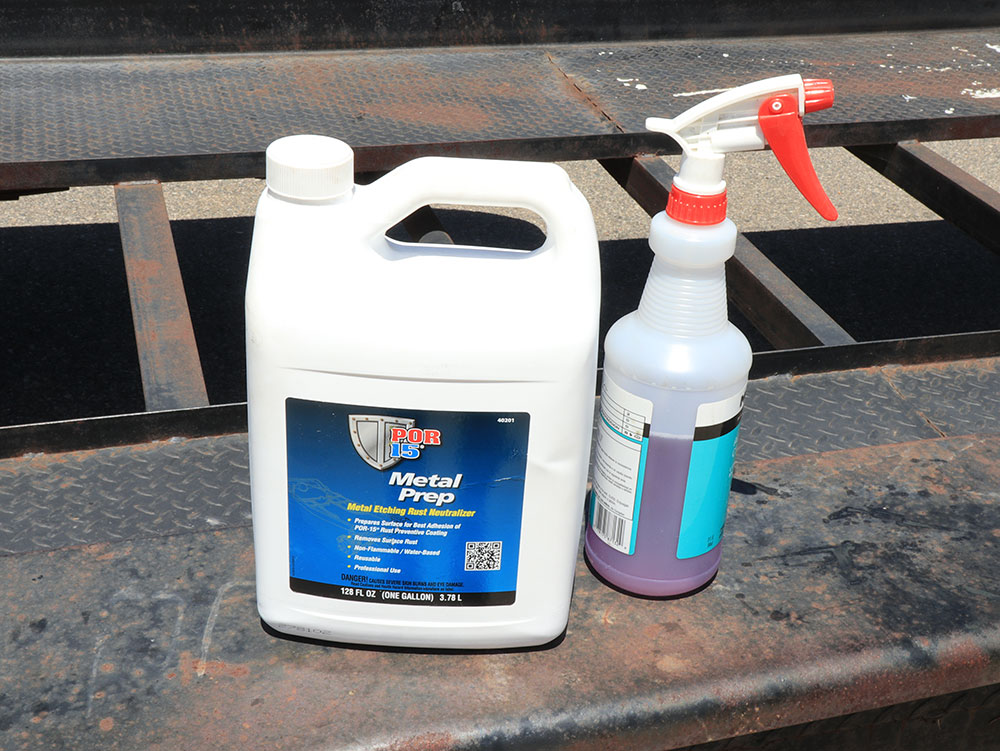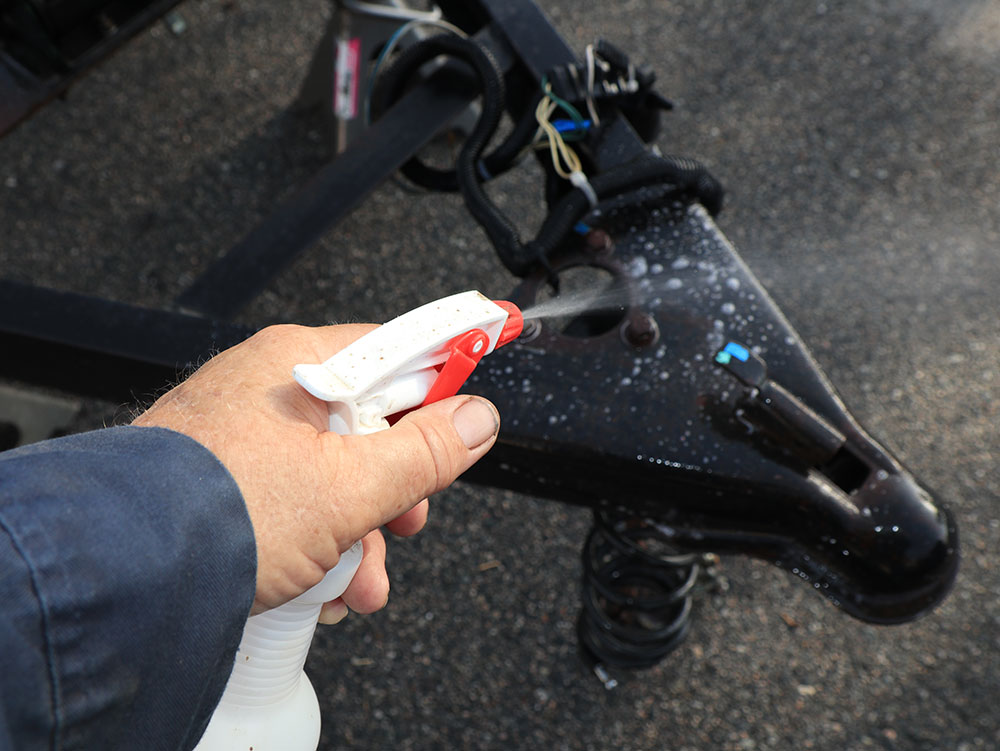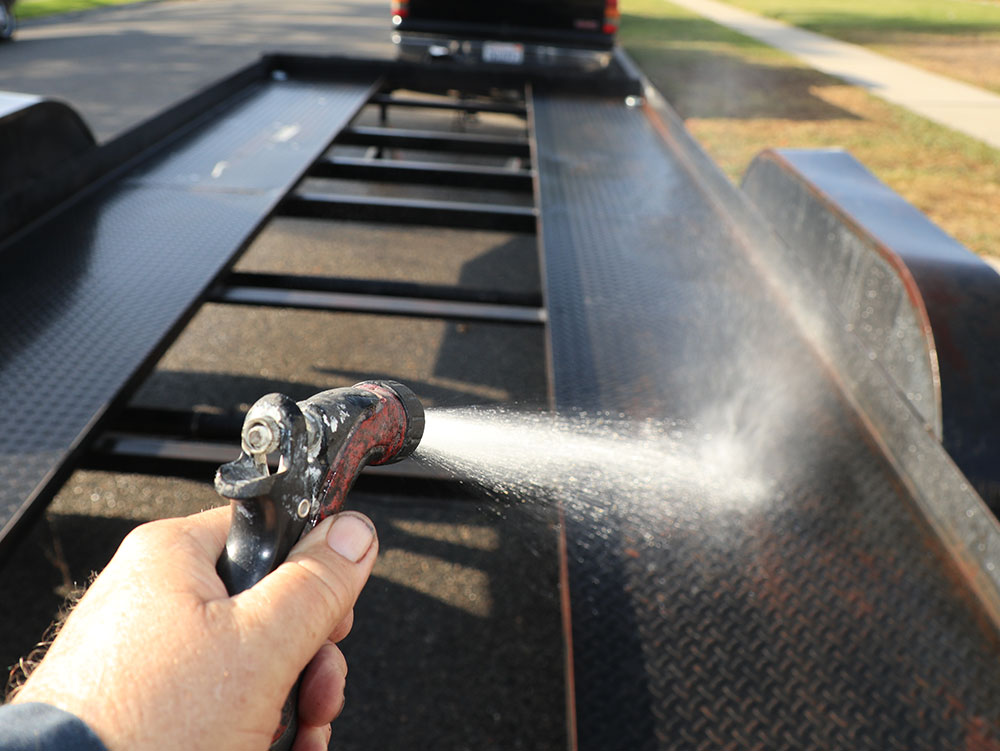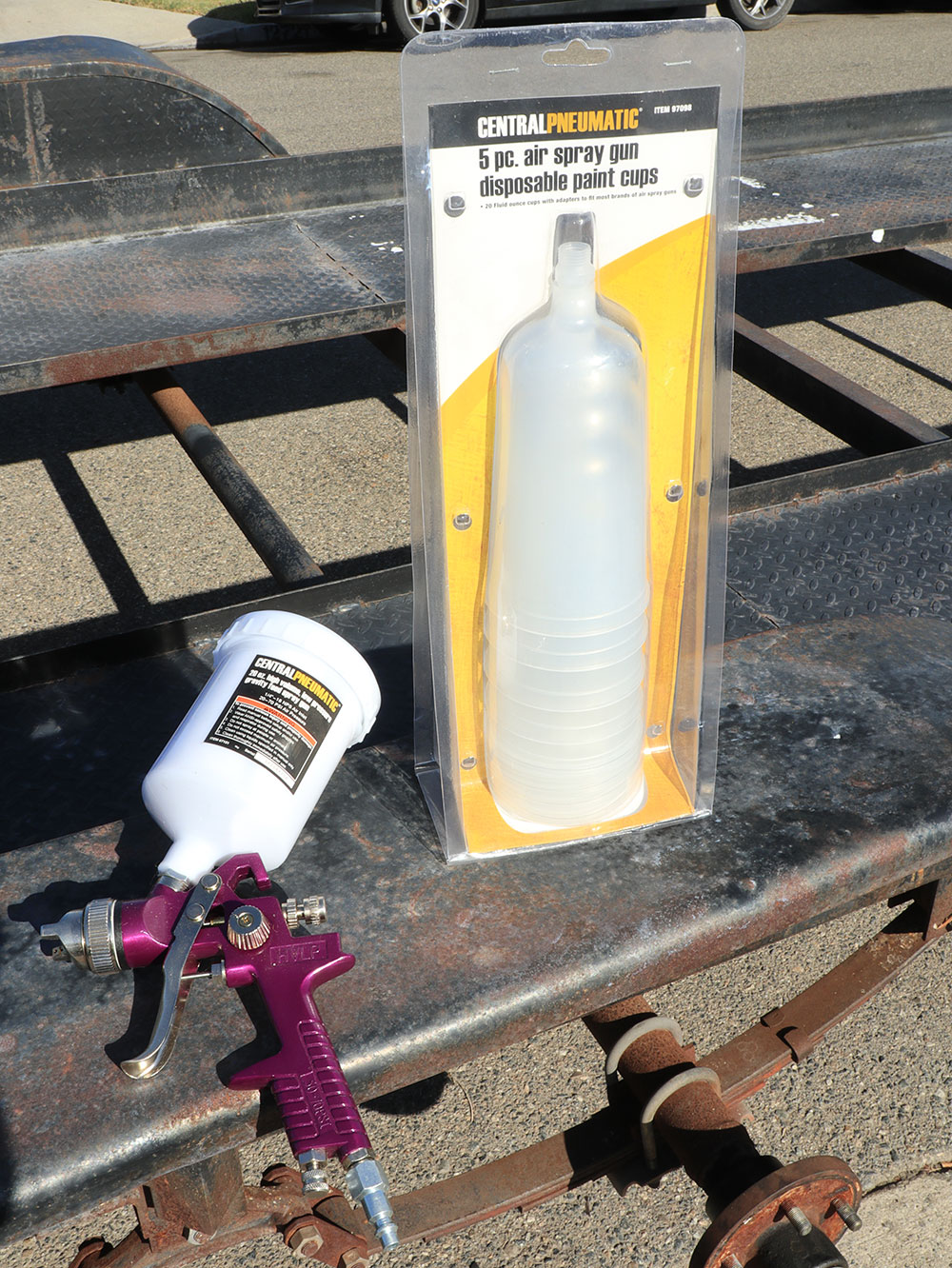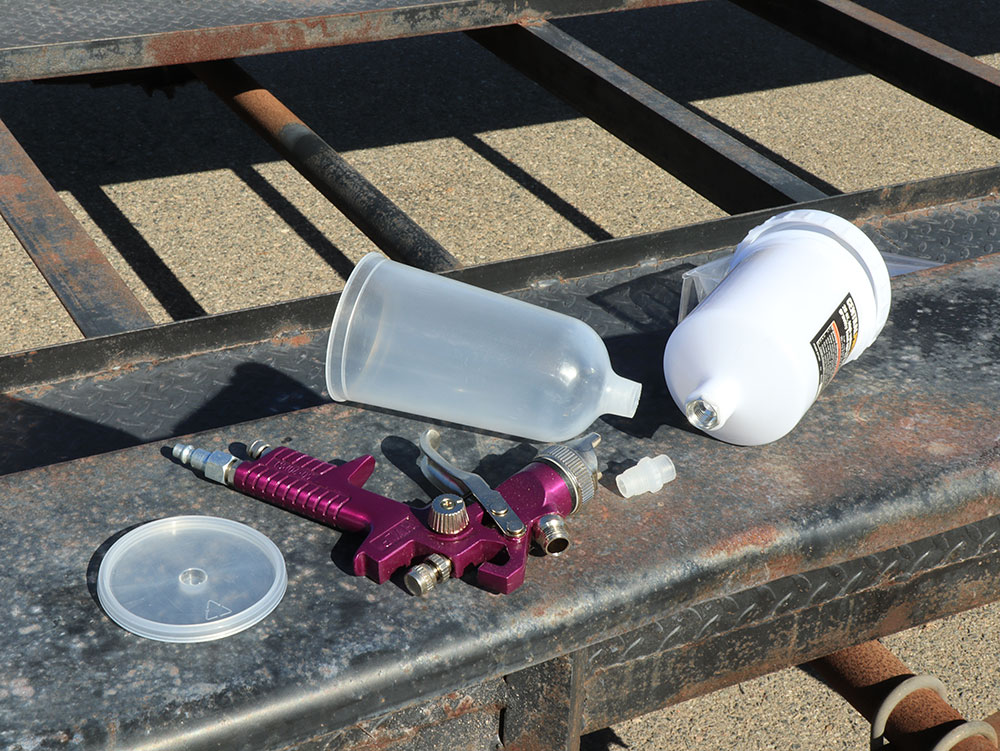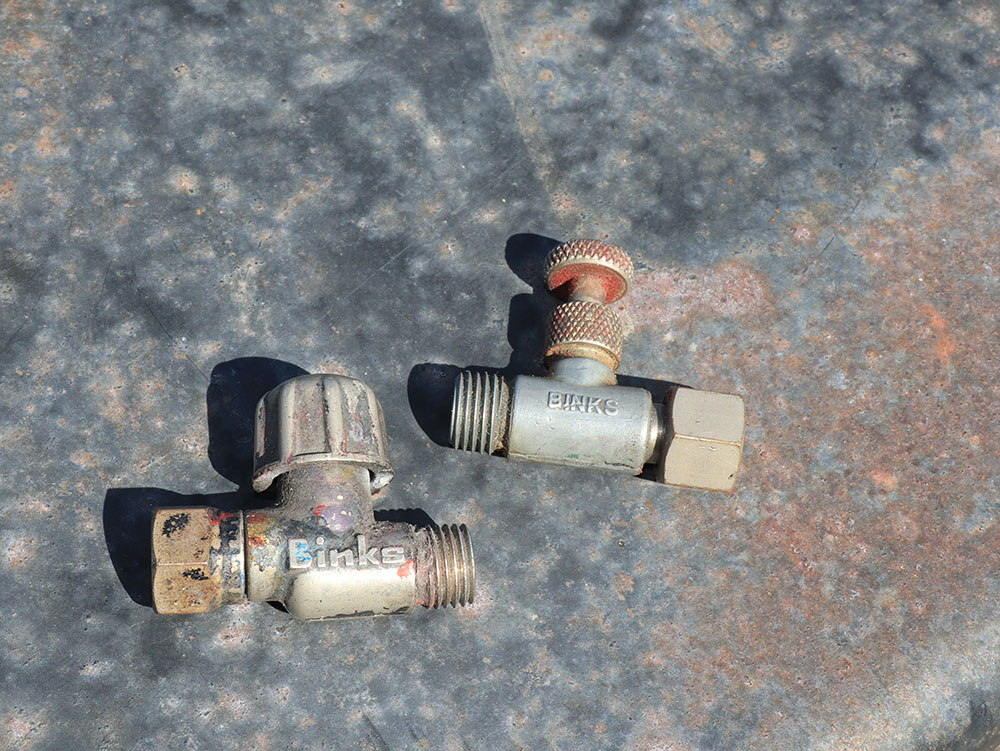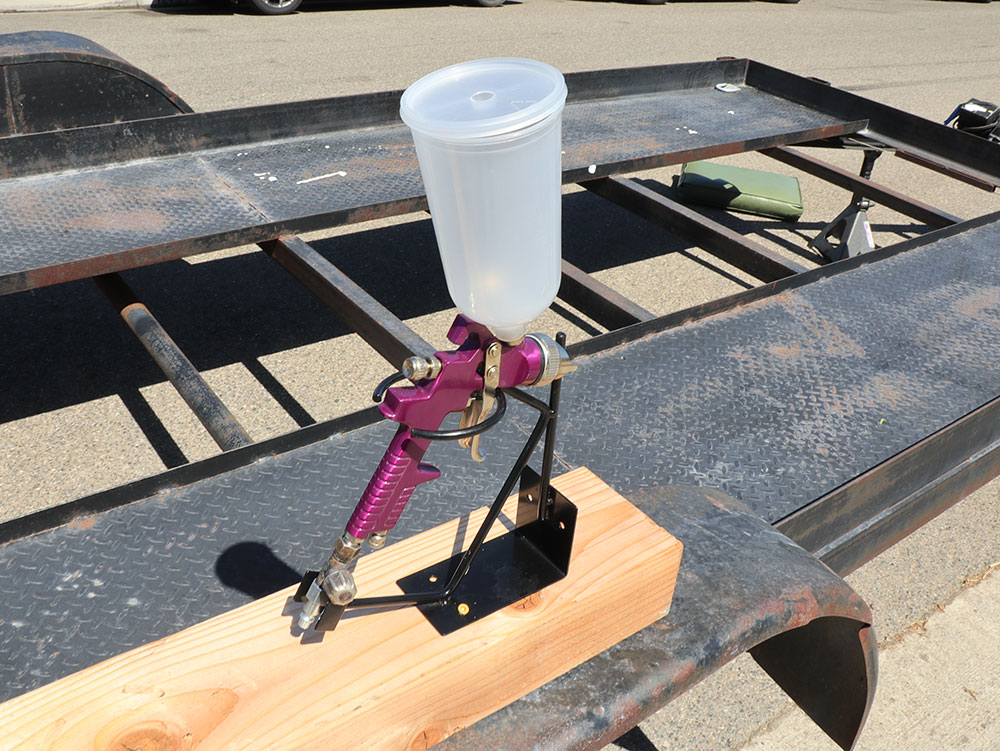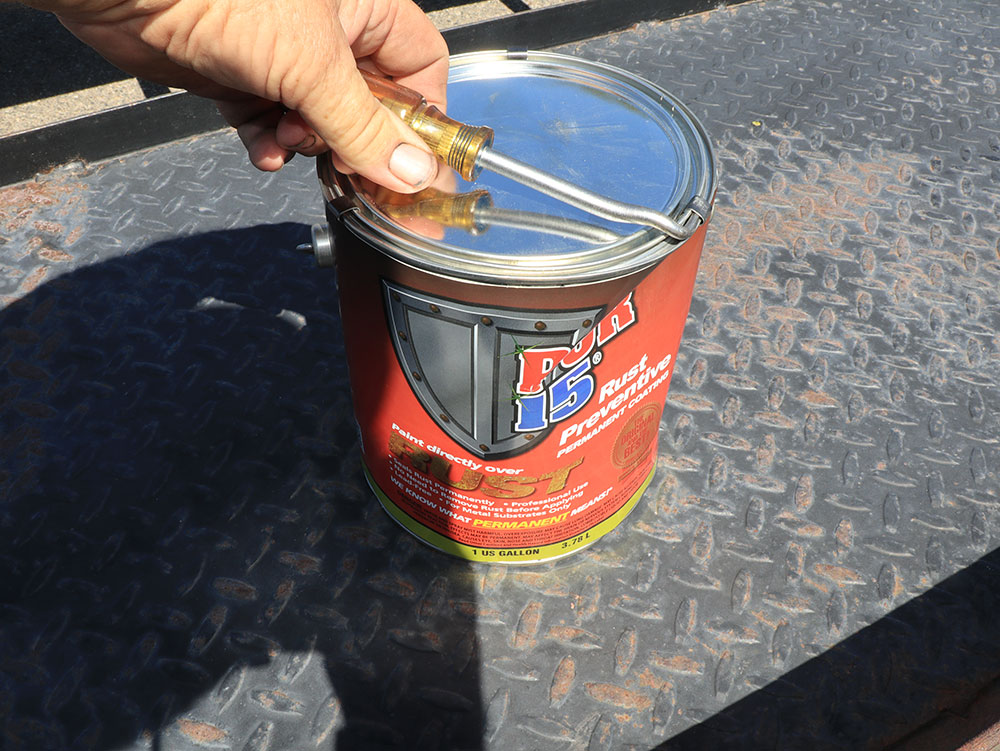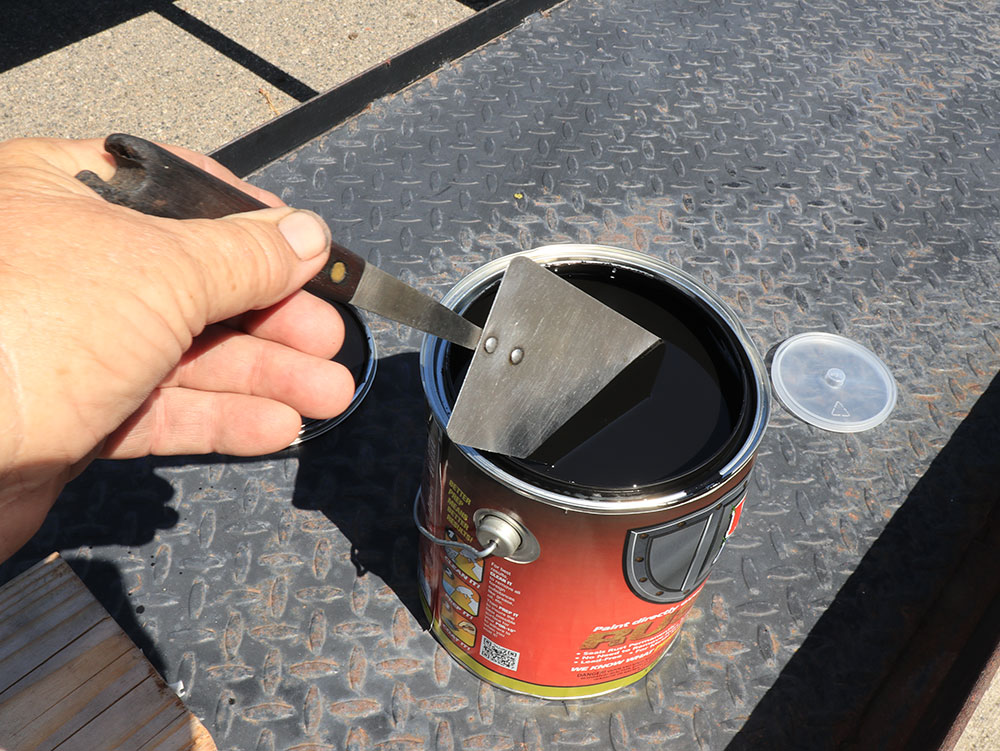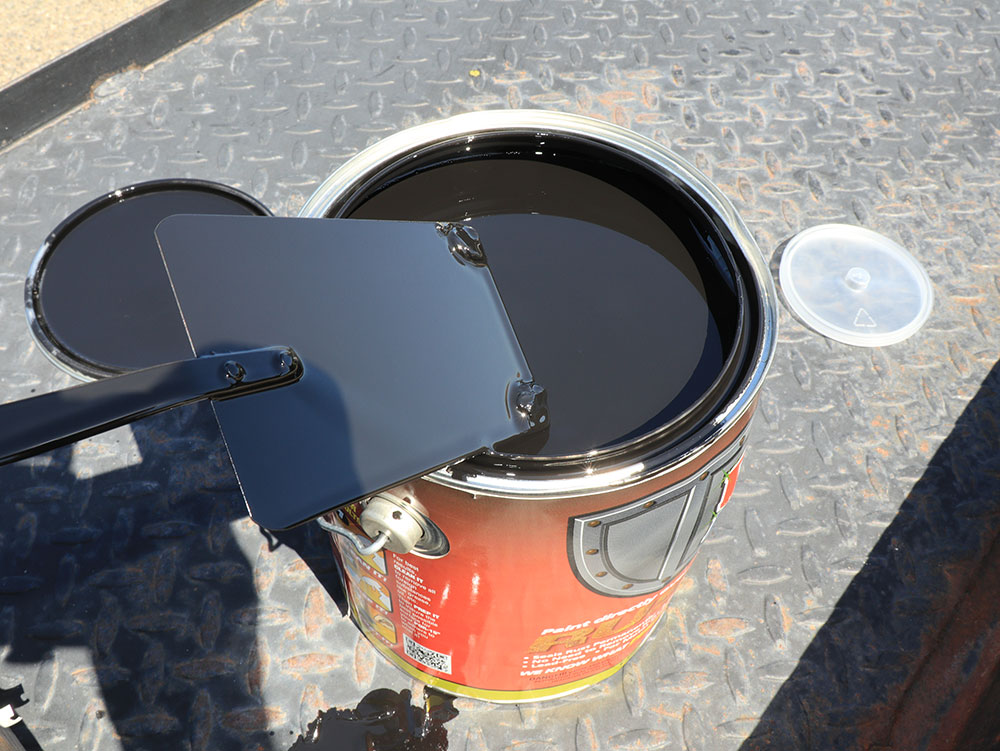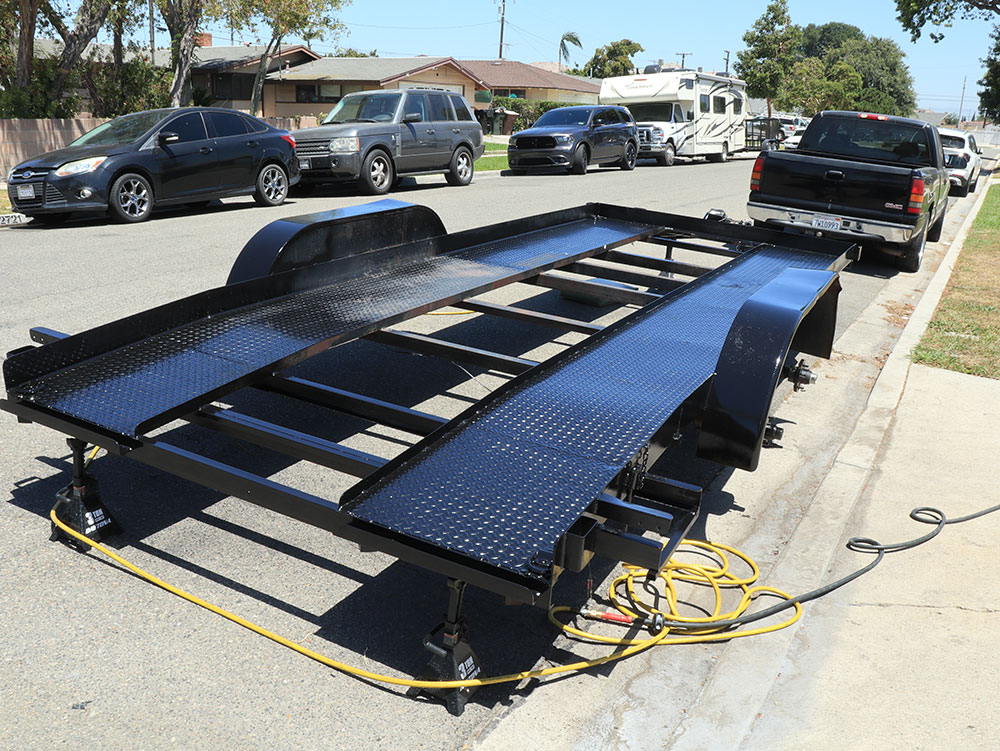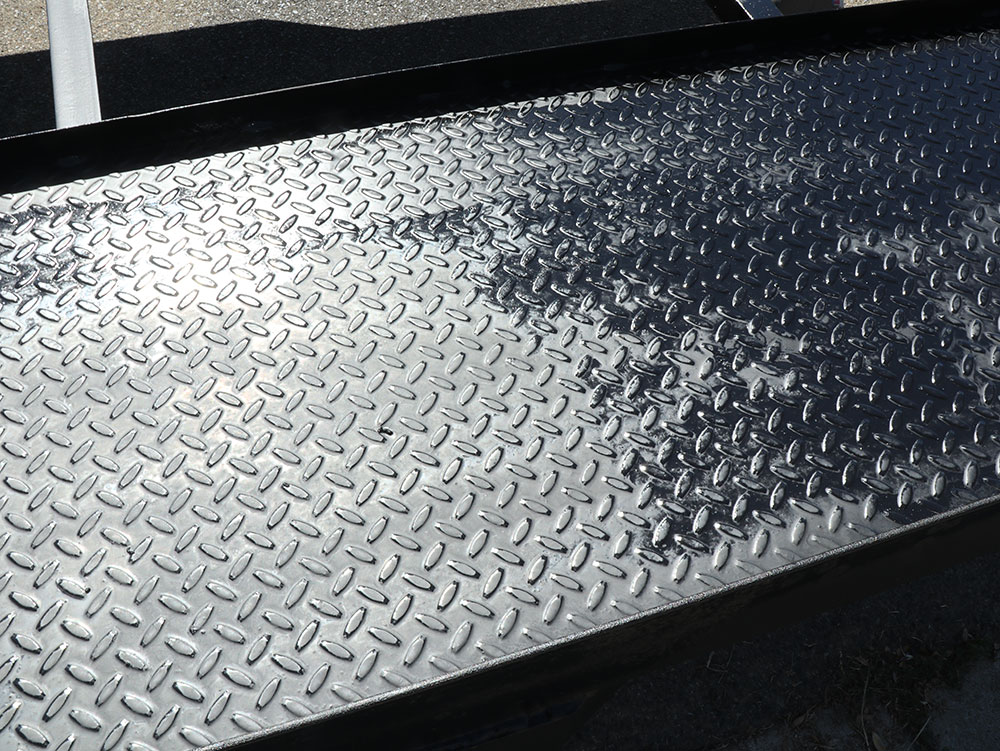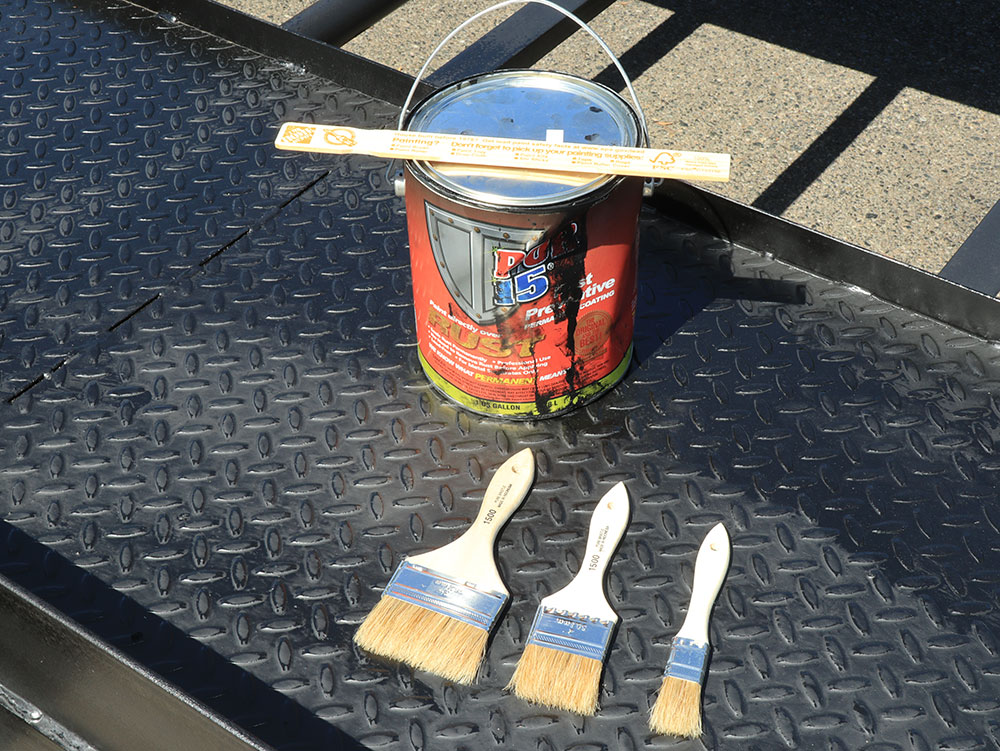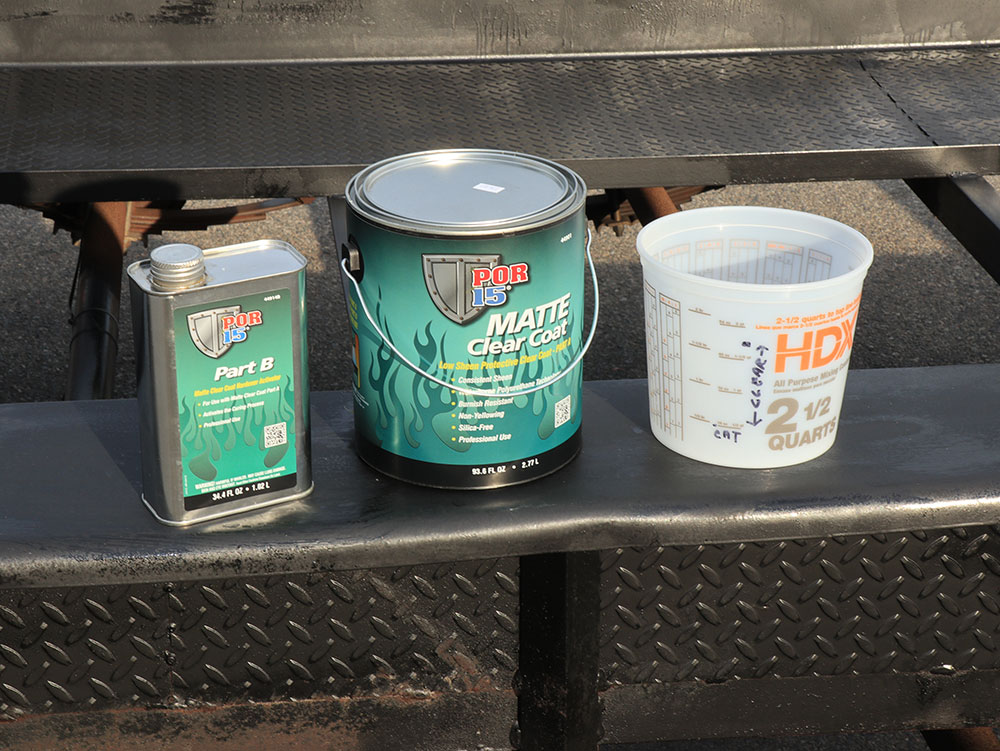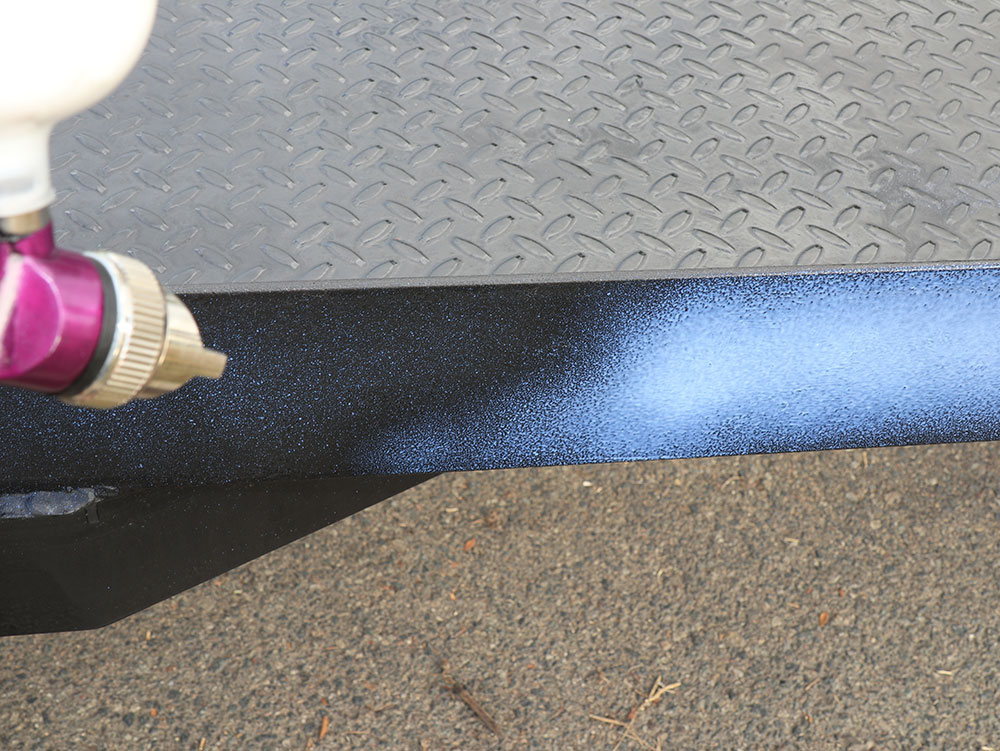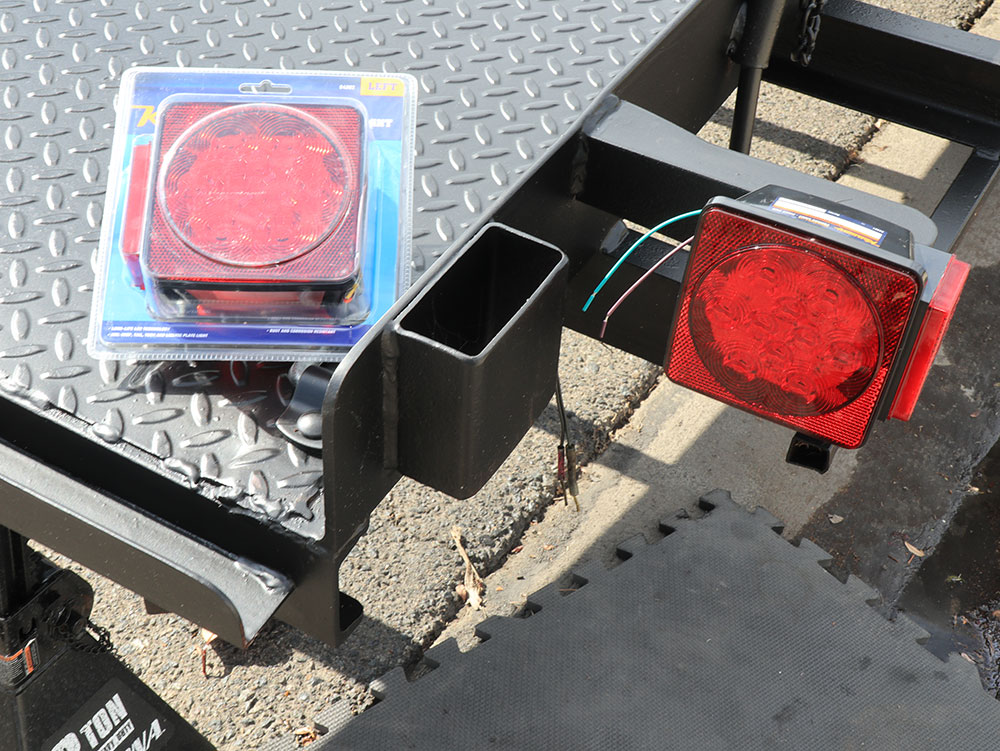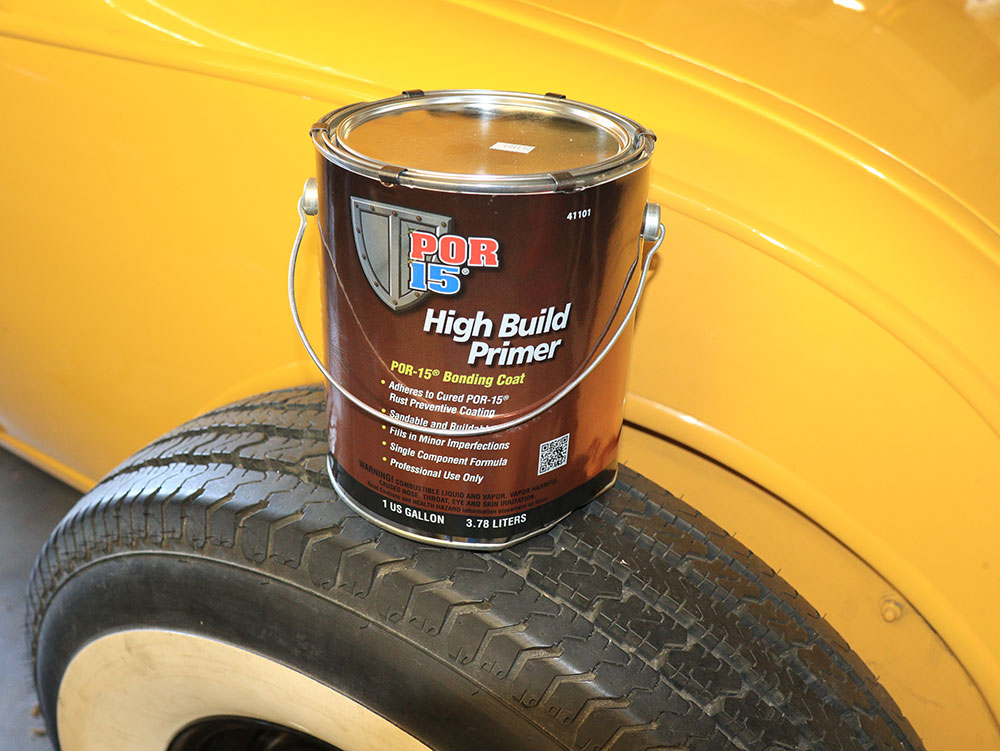 Sources
POR-15
(800) 457-6715
por15.com
Harbor Freight
harborfreight.com
Westlake Tires
westlaketireusa.com