Four Important POR-15 Products to Keep Rust Away
By Taylor Kempkes   –   Photography by the Author
Rust is the enemy of a classic truck meant to be driven. Whether it's your original floor pan and frame rails or all-new sheet metal, if you leave it alone long enough the elements are bound to do damage. Before we go much further, no, a couple coats of black rattle can just ain't gonna cut it! What you really need is to clean and prep the metal the right way and then seal it with a product that will actually last. From our experience, POR 15 has a robust product line dedicated to doing just that.
Read More: How To Install Wilwood's Forged Narrow Superlite Big Brake Kit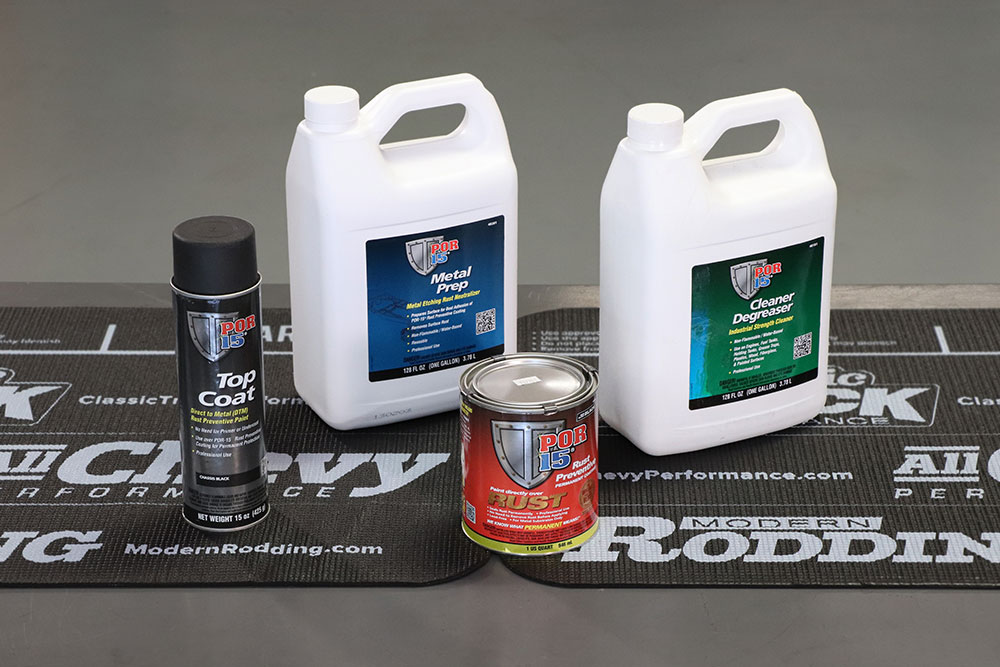 All this talk about preventing and protecting came about when we started planning the build of our 1964 Chevy C10. Step one of the build is going to be a complete front subframe install from our friends over at Scott's Hotrods N Customs. While we could pull a Roadkill move and bolt the fancy new front suspension to our grimy old frame rails, we'd rather do it the right way. That means cleaning, prepping, and sealing things up beforehand. It's a process that, depending on your level of filth, could take just a few hours or part of a weekend, but it's a process that is completely worth it in the long run.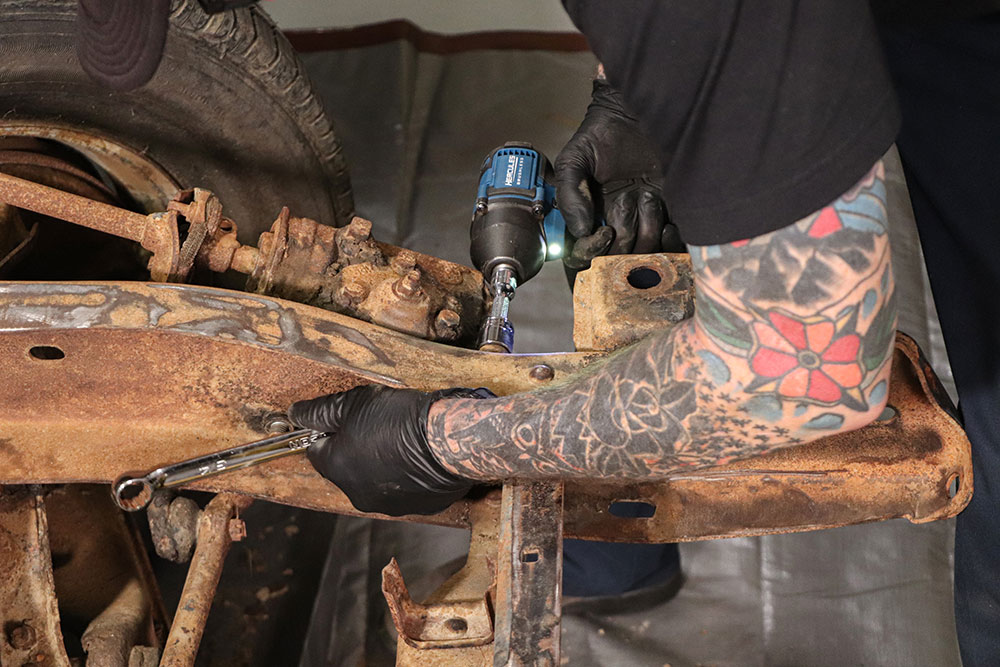 In this article, we're going to focus on four products from POR 15: Cleaner Degreaser, Metal Prep, Rust Preventative, and Top Coat. Using our C10 chassis as an exemplar (and a couple other In The Garage Media project vehicles), we'll show you when, where, and how to use each one.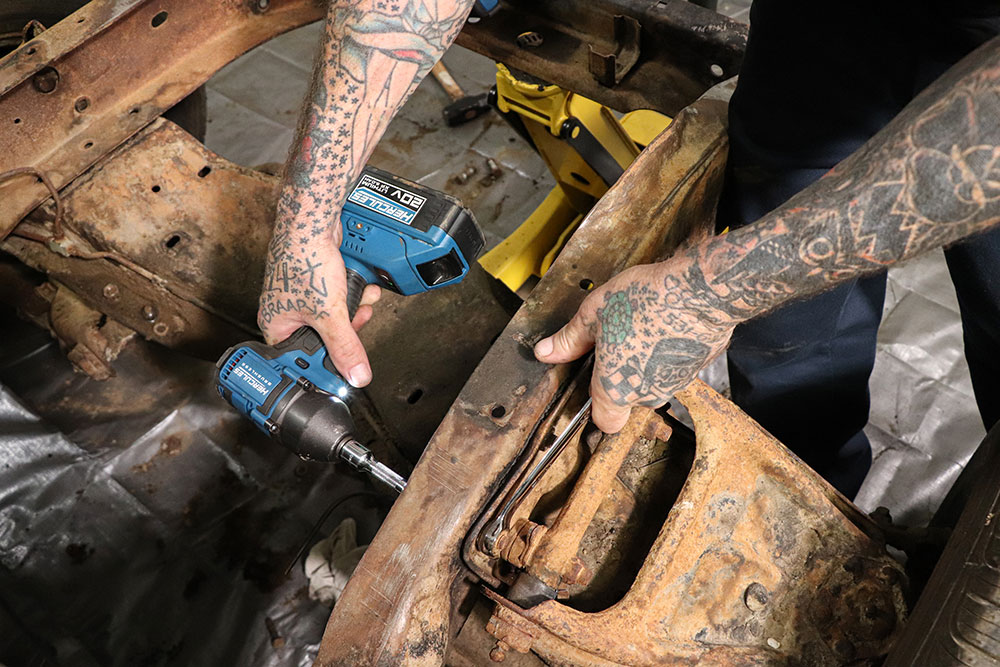 This water based product is designed to clean everything from minor dirt to serious grime left behind by oil, grease, mildew, and even wax. The fact that it's water based means it can be diluted as little or as much as each situation calls for. It also has an added benefit of leaving no residue behind, and it's almost completely odorless. Plus, it isn't flammable so no need to worry about grinding or welding on a metal surface that was just cleaned. POR 15 Cleaner Degreaser comes in a gallon bottle, or pre-diluted in a spray bottle for ease of use.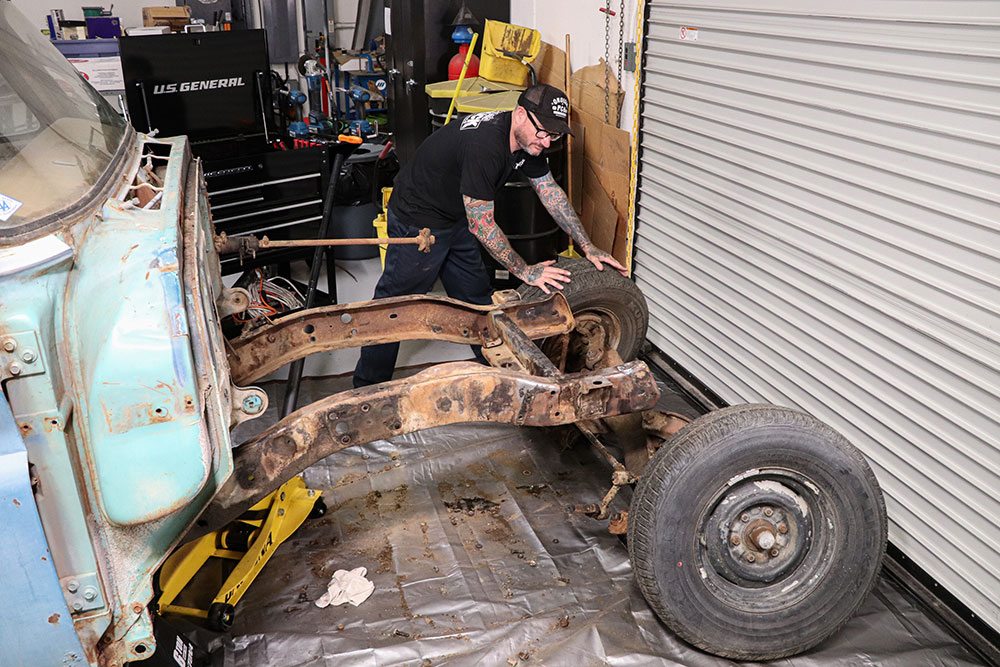 Read More: How To Install Wilwood's Forged Narrow Superlite Big Brake Kit
Even when a surface is free of dirt and grease a final step should be done before a coating can be applied—that's where POR 15 Metal Prep comes in. It is designed to etch the metal surface for optimal adhesion while also leaving behind a zinc phosphate coating to further help bond paint to metal. Like POR 15 Cleaner Degreaser, Metal Prep is water based, non-toxic, and non-corrosive. It is also effective at removing paint scale, loose or flaking rust, and even light surface rust.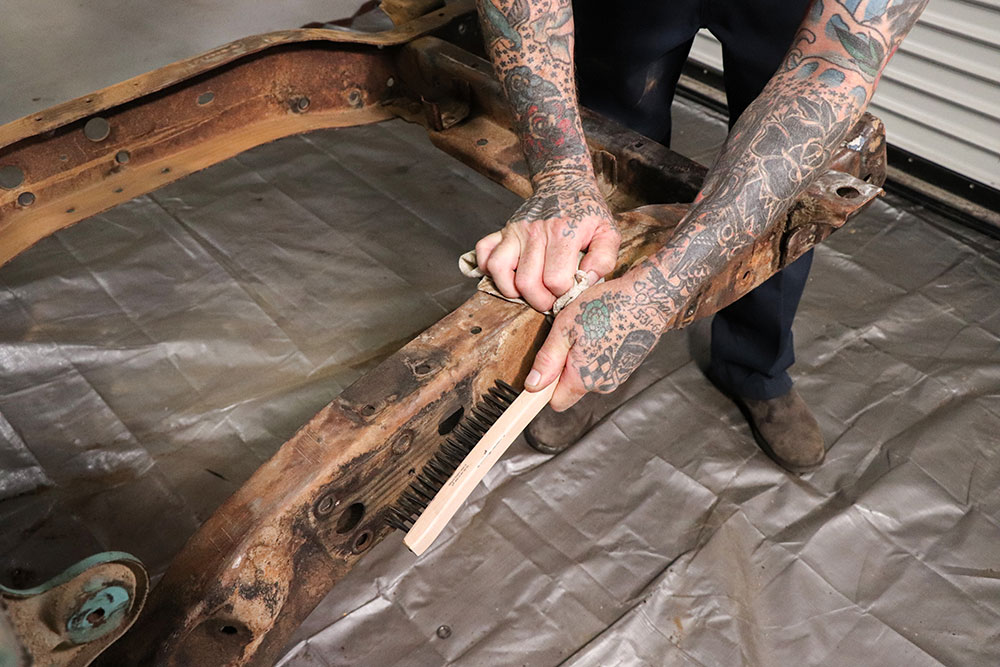 Read More: 12th Annual Chevy/GMC Southeastern Truck Nationals 2022
POR 15 Rust Preventative Coating
When it comes to stopping rust, POR 15 Rust Preventative Coating is the best we've come across. Once the metal surface has been properly prepped using Cleaner Degreaser and Metal Prep, this permanent coating can be brushed on. It forms a barrier against everything from water to salt to chemicals and wear and tear from everyday use. It cures into a "hammer tough" coating that POR 15 claims is virtually indestructible. Beyond just protecting metal surfaces from developing rust, POR 15 Rust Preventative Coating can even be applied directly on rusted surfaces to stop the spread.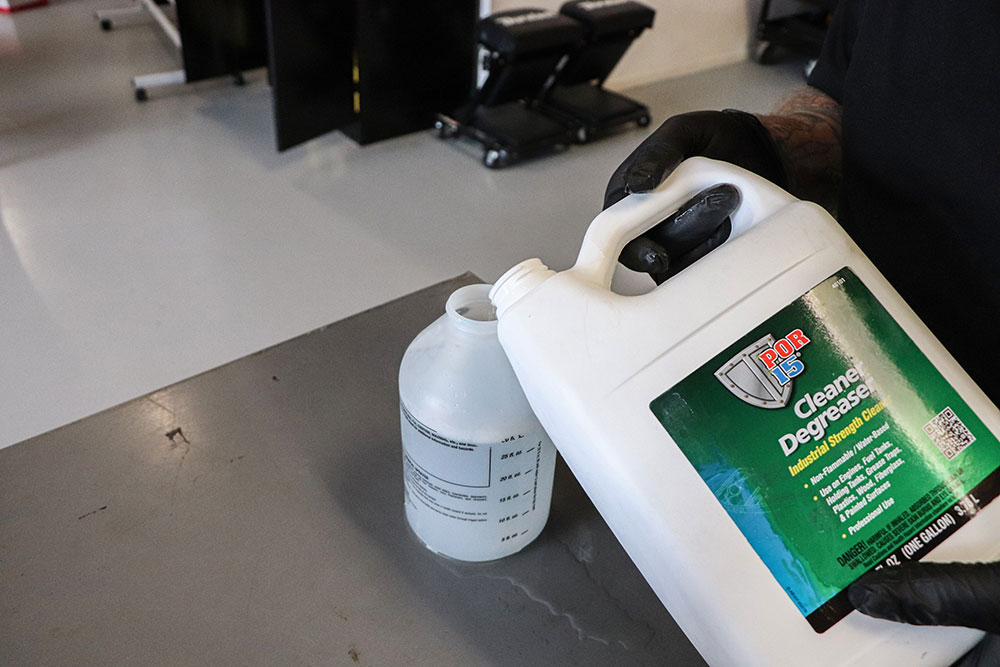 Read More: Affordable Independent Rear Suspension Upgrade For Your Classic Trucks
When a durable, UV-resistant coating is required, POR 15 Top Coat is a great option. Available in a convenient aerosol can or traditional paint can, Top Coat is a direct-to-metal paint that does not require primer or coating. Its UV resistance and rust-preventive qualities are designed to provide a permanent barrier to corrosion and impressive long-term color retention. It can also be used on top of POR 15 Rust Preventative Coating as an additional layer of protection with many colors available.