Bare Block Performance Package – Part 3: Big Power From a Conservative Package
For Part 1, click here.   –   For Part 2, click here.
By Ryan Manson   –   Photography By Brian Brennan   –   Videography by Ryan Foss
Wrapping up an engine build and strapping it onto a dyno can be an anxiety-ridden experience. Between the quality of parts we've used from Summit Racing and the experience and expertise from the guys at American Heritage Performance (AHP), we had no worries when it came time to start spinning the motor up and putting some numbers down. But first, AHP's engine builder-in-chief, Kyle Martelli, still has a couple items to install before Kohle Heimlich can slide into the dyno operator's chair.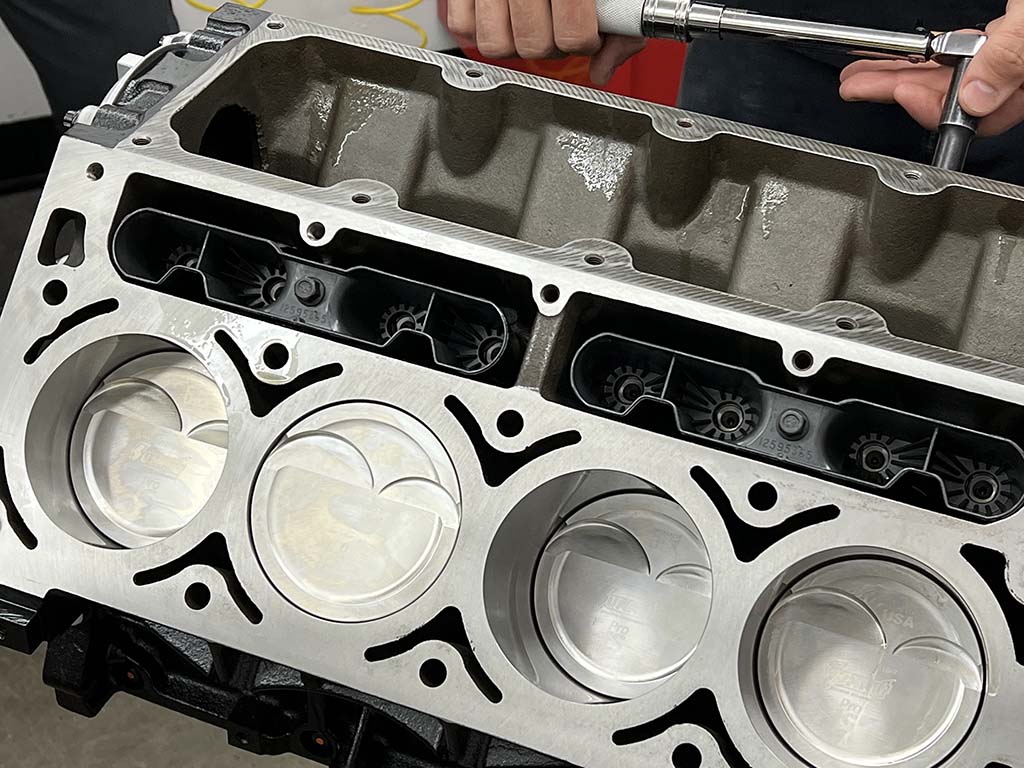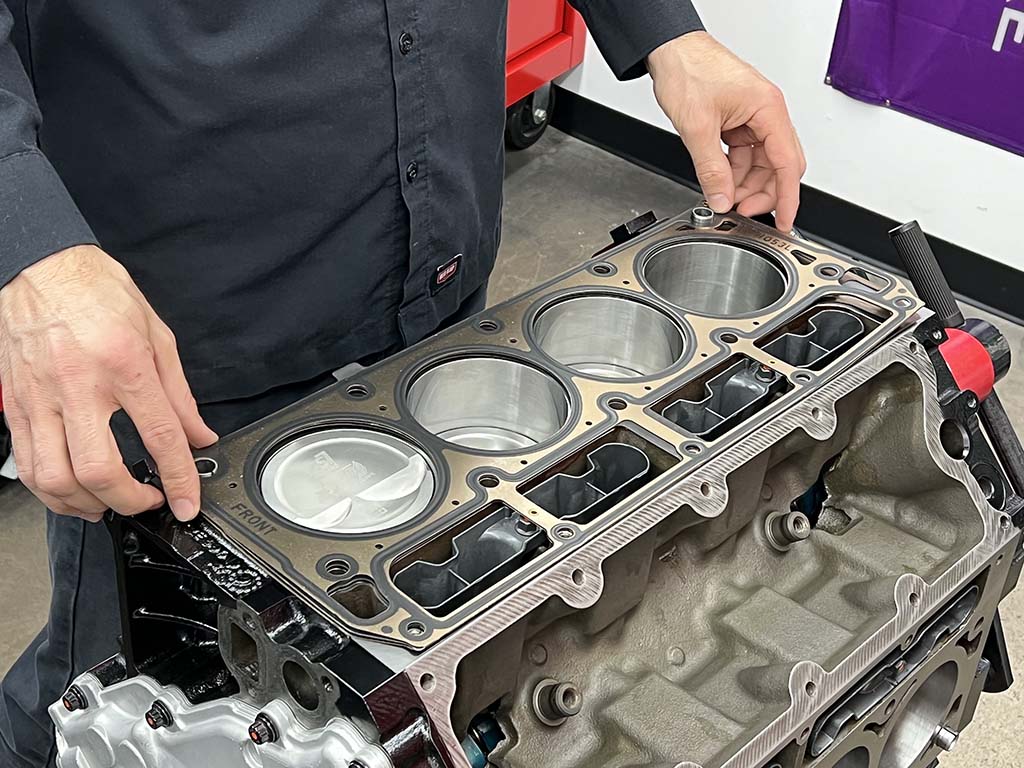 The first task is to get the AHP-inspected Trick Flow cylinder heads assembled and installed. Once the cylinder heads were in place, Martelli measured for pushrod length before finalizing the valvetrain assembly. New sensors, spark plugs, AHP's base dyno induction setup, along with the necessary wiring harness completes the preparation phase, and the engine is ready to be tested.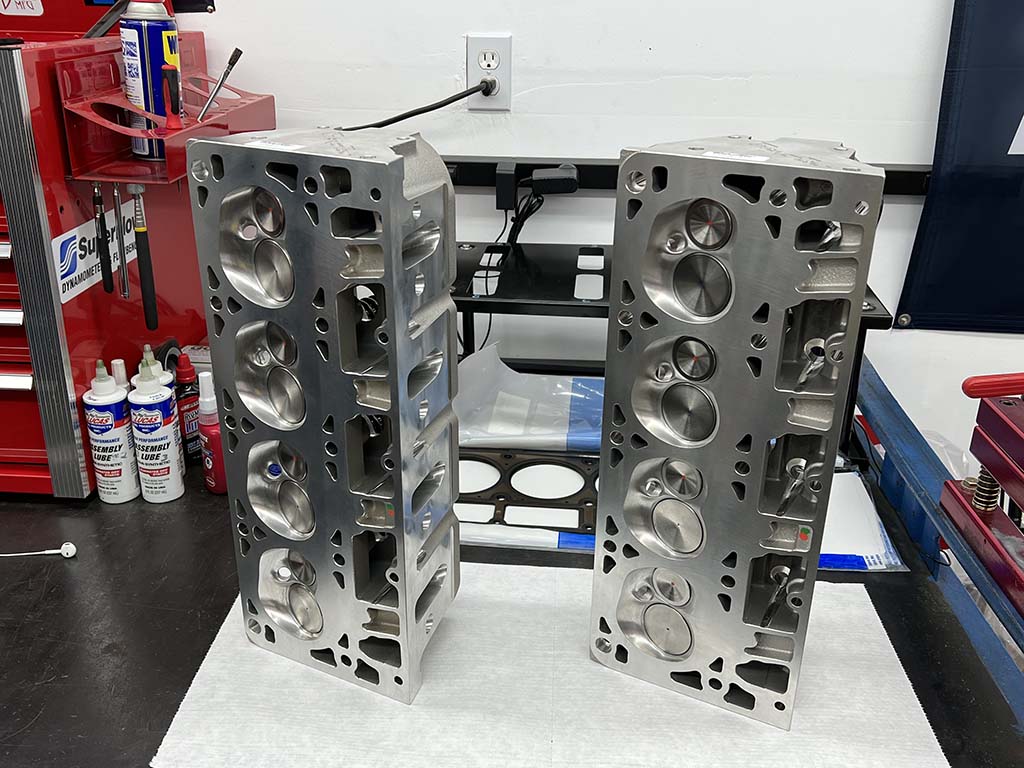 Before that, however, Heimlich uses the dyno to control the engine's rpm and load to properly break in the engine. This helps seat the rings against the cylinder walls and ensure the valvetrain components are receiving oil as needed. After the break-in procedure, the fun can begin, starting with a few low-rpm runs, slowly increasing engine speed and adding a little bit of timing as required until the final dyno pass has been made. The resulting dyno numbers speak for themselves and leave us impressed. For a relatively mild LS build, we're happy with the results and it should scoot our project down the road nicely.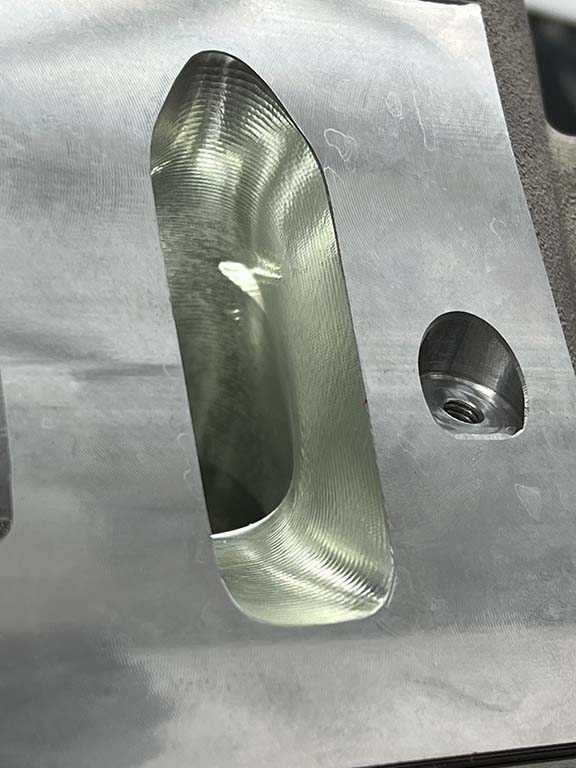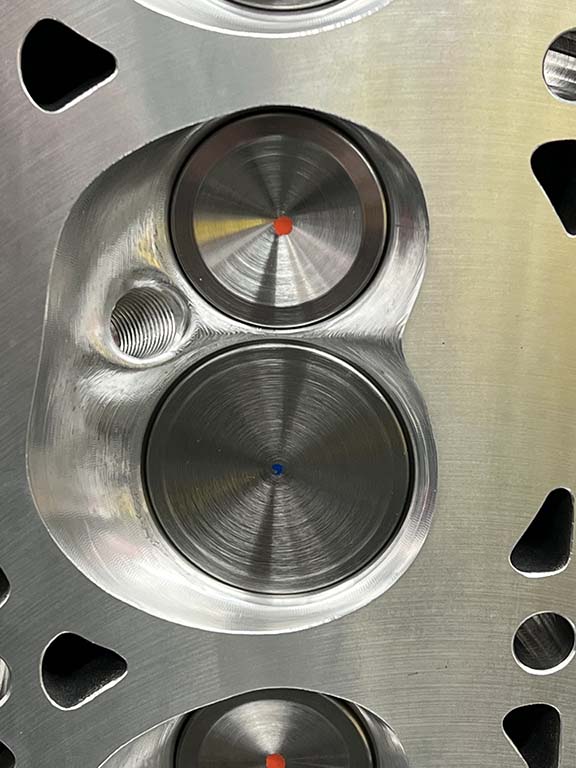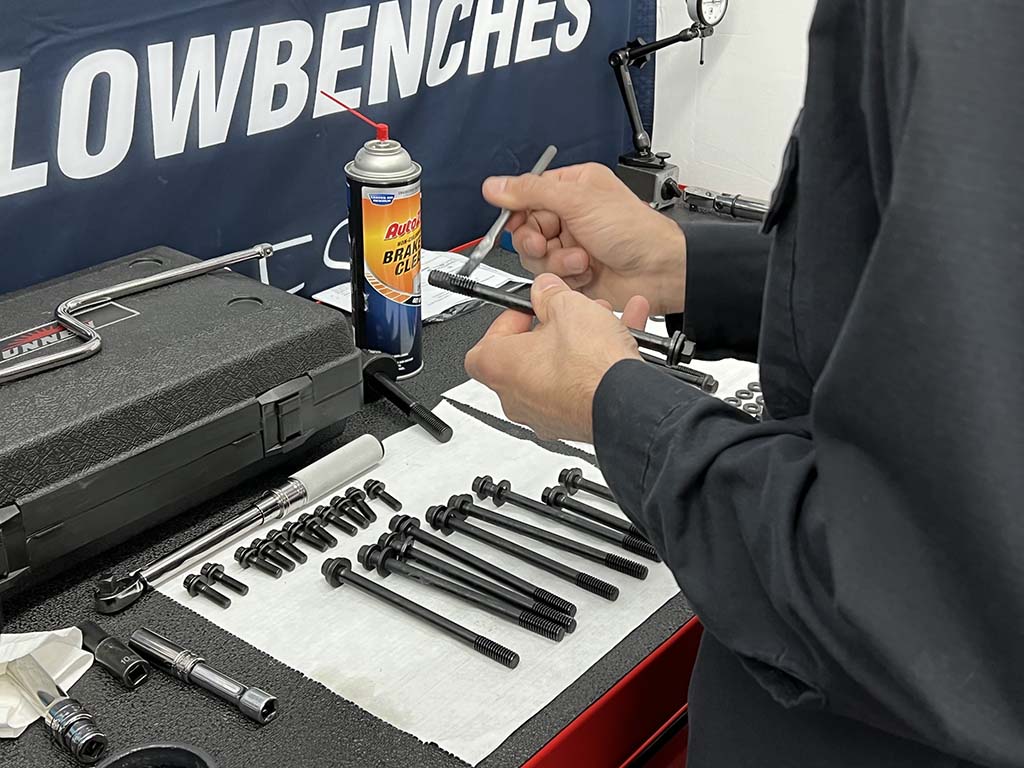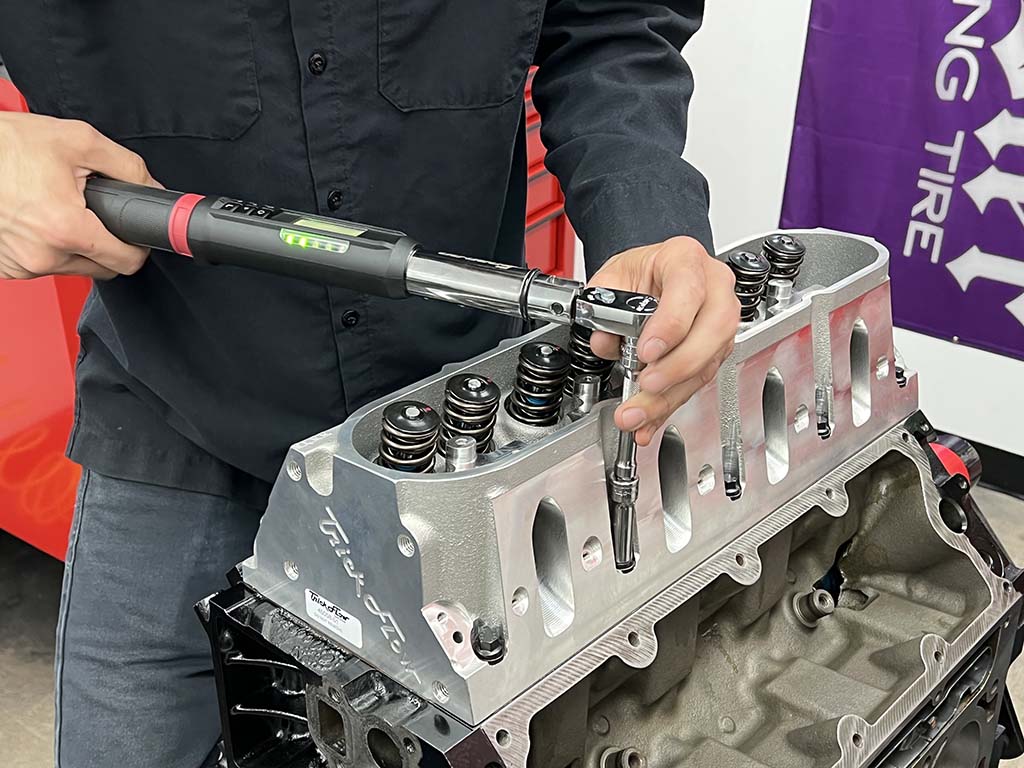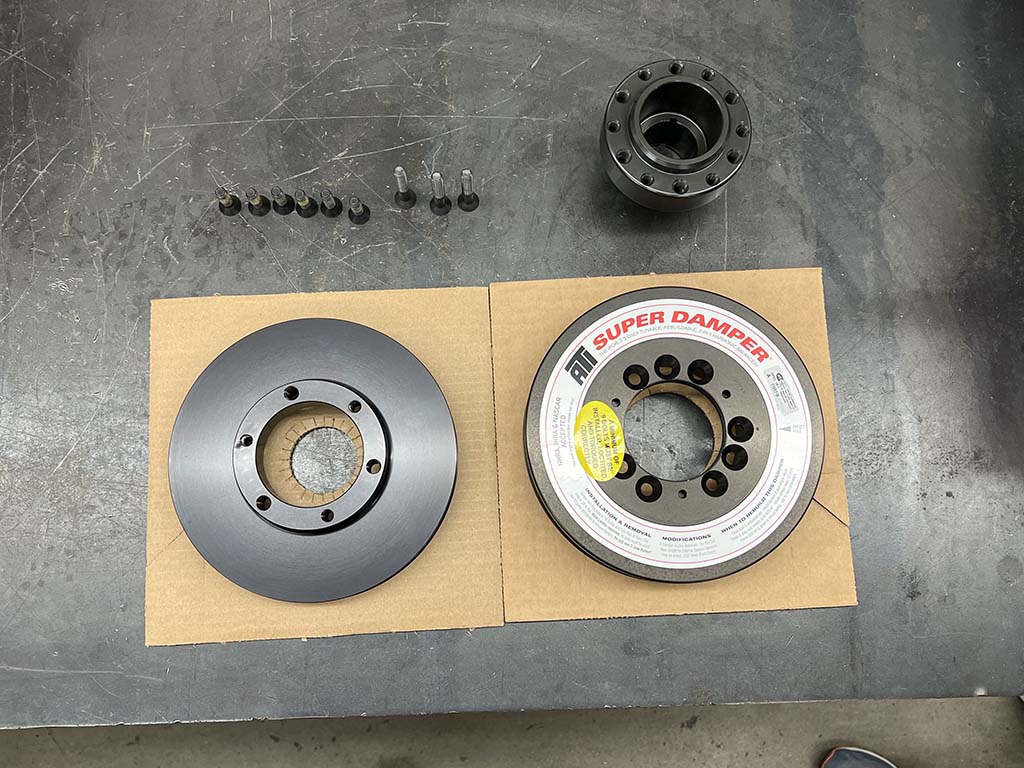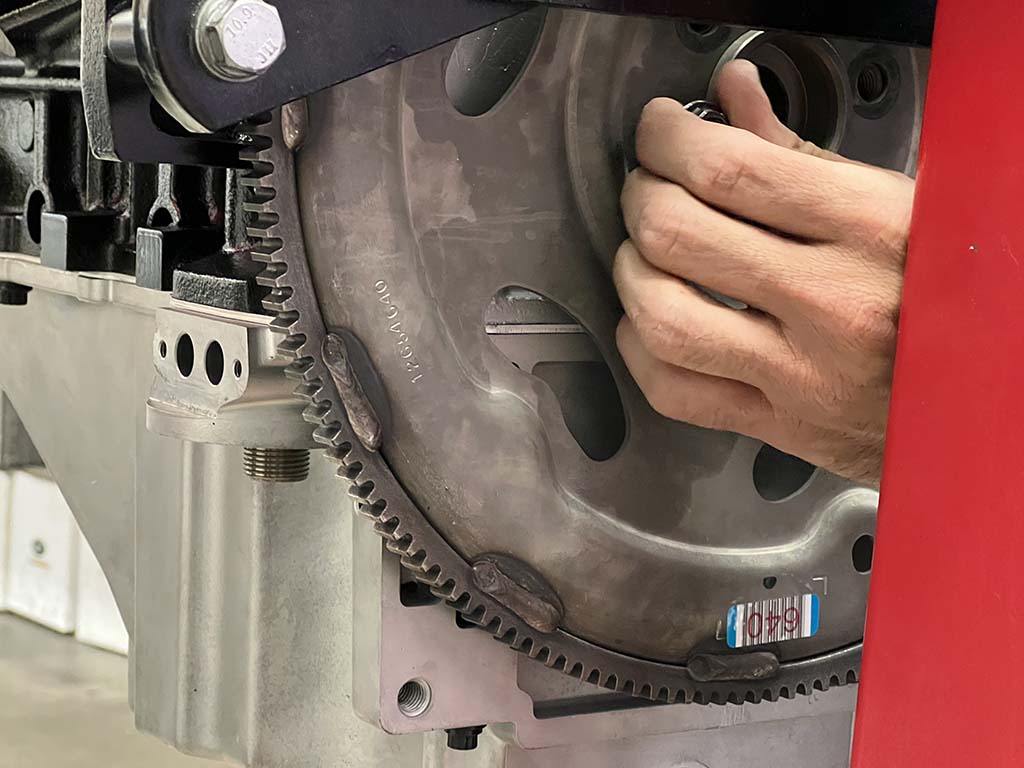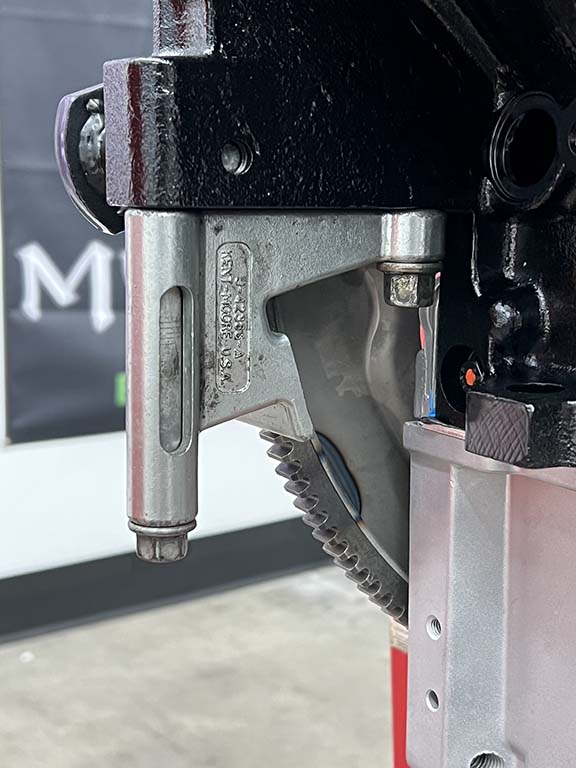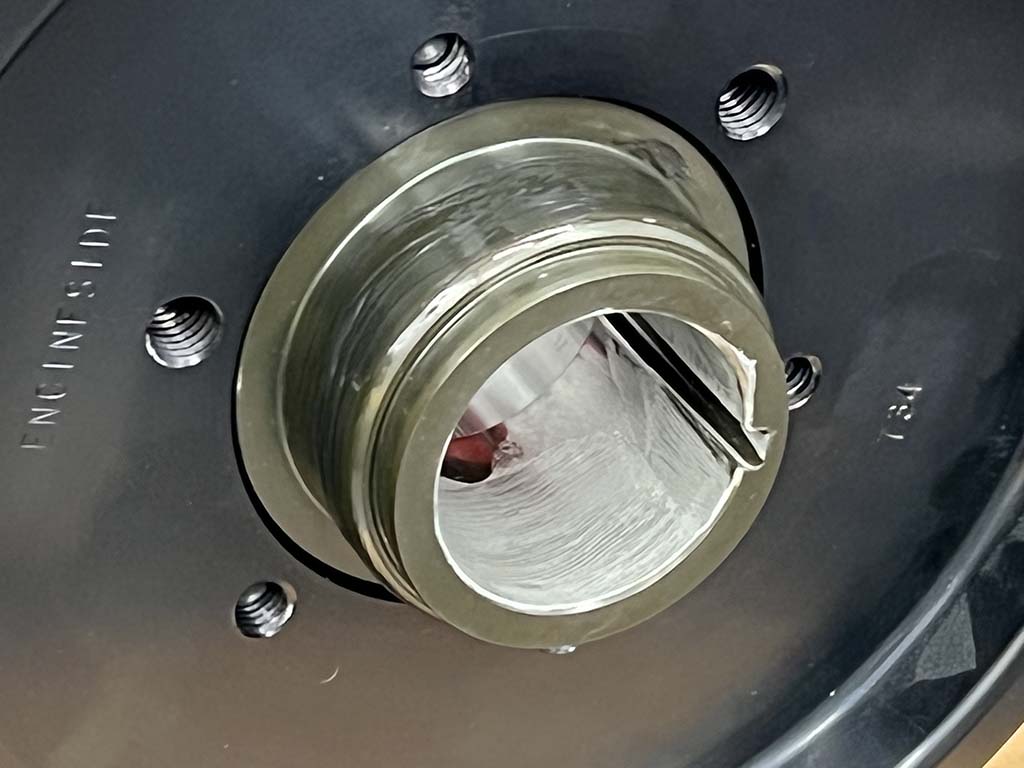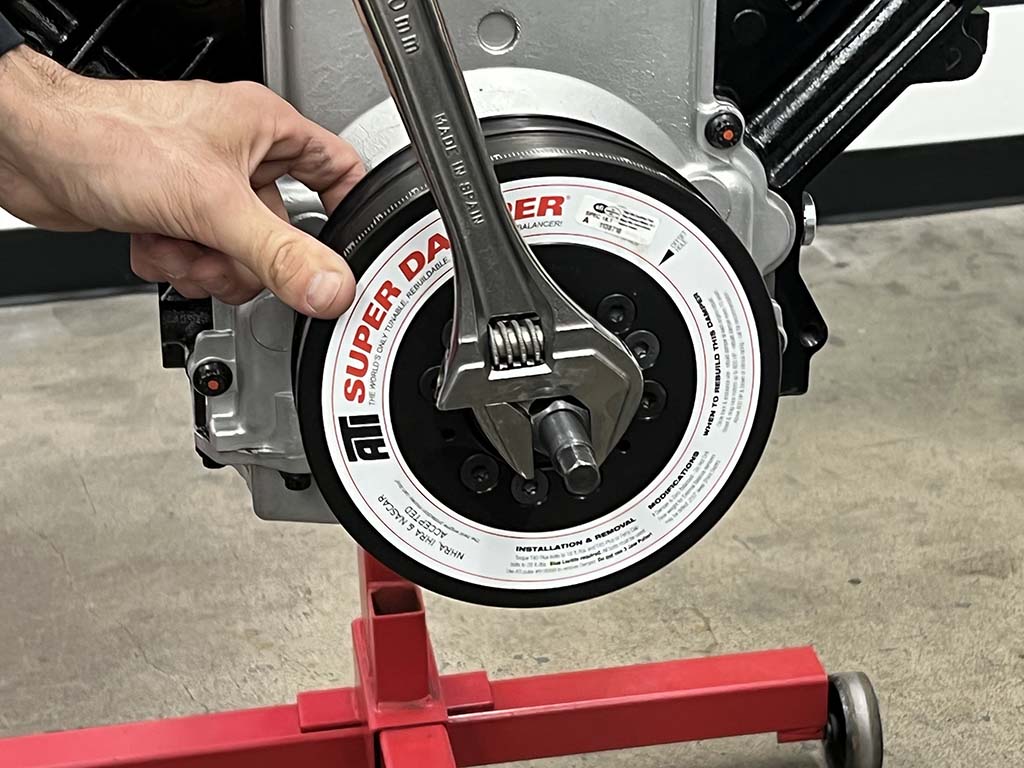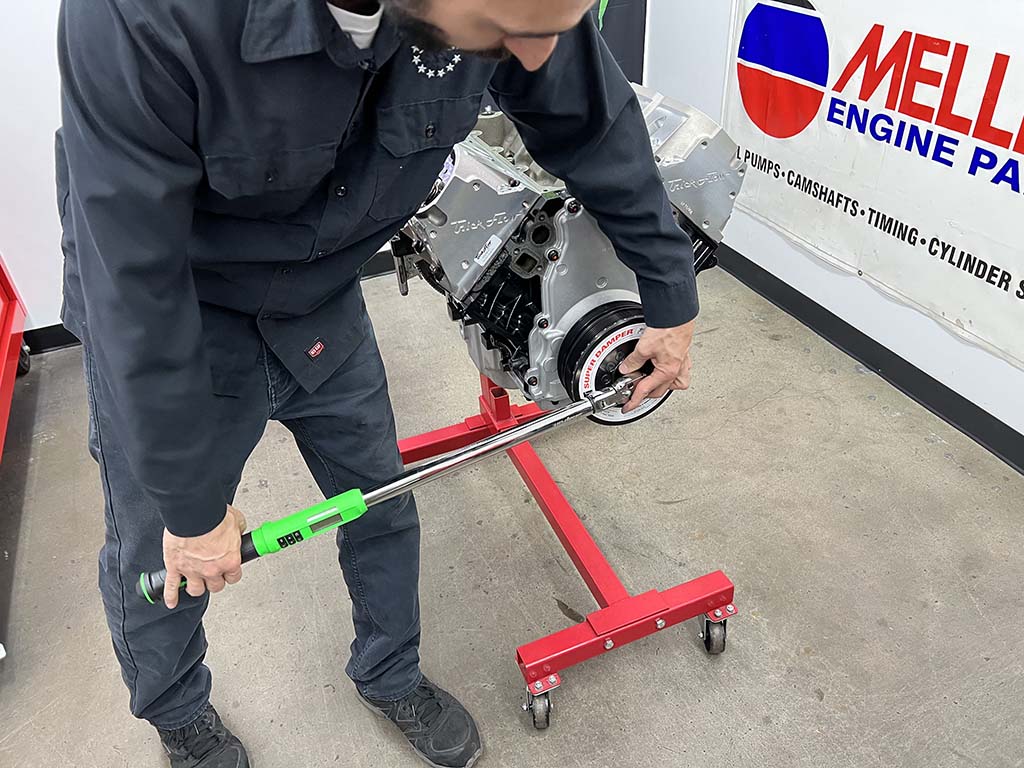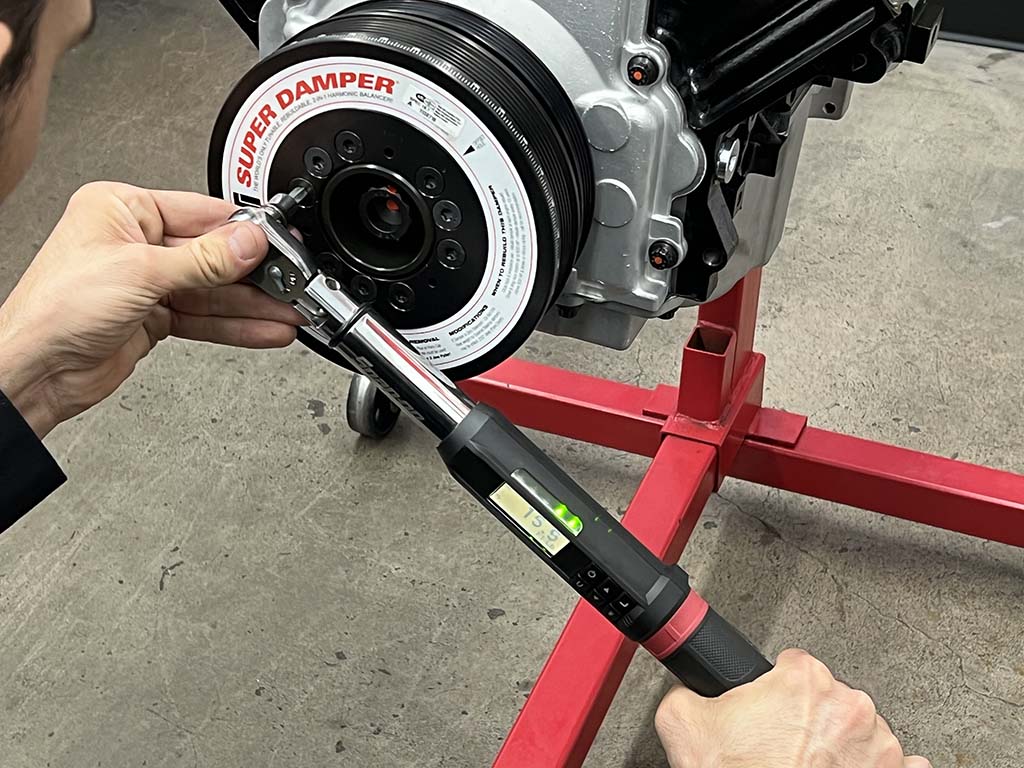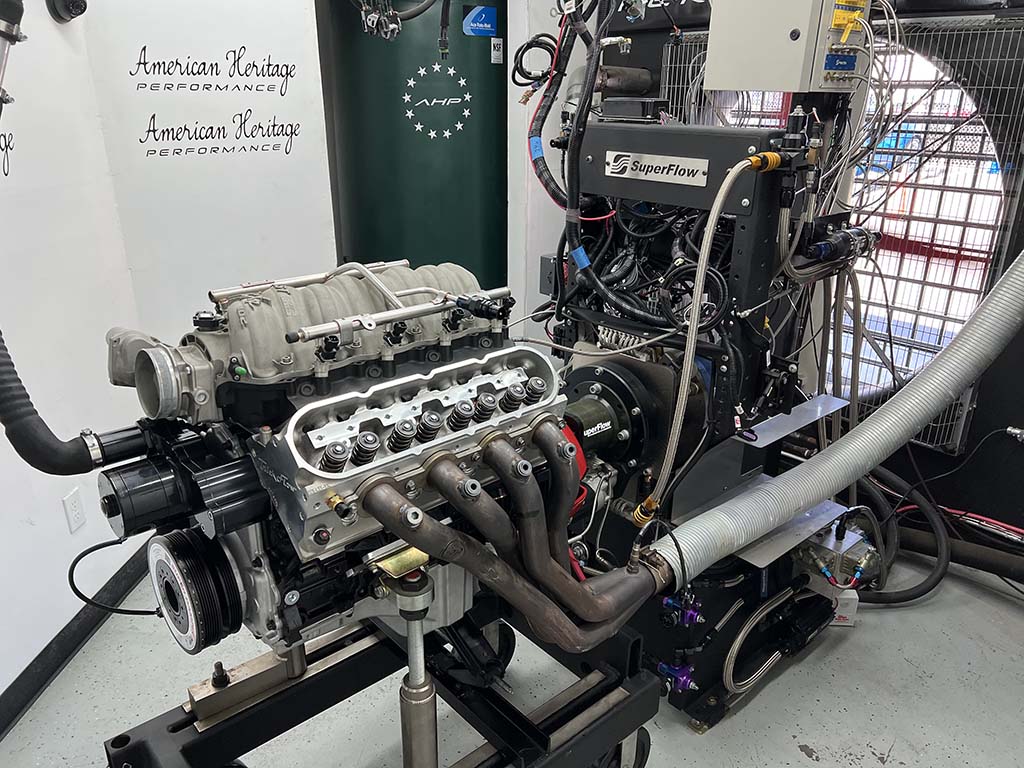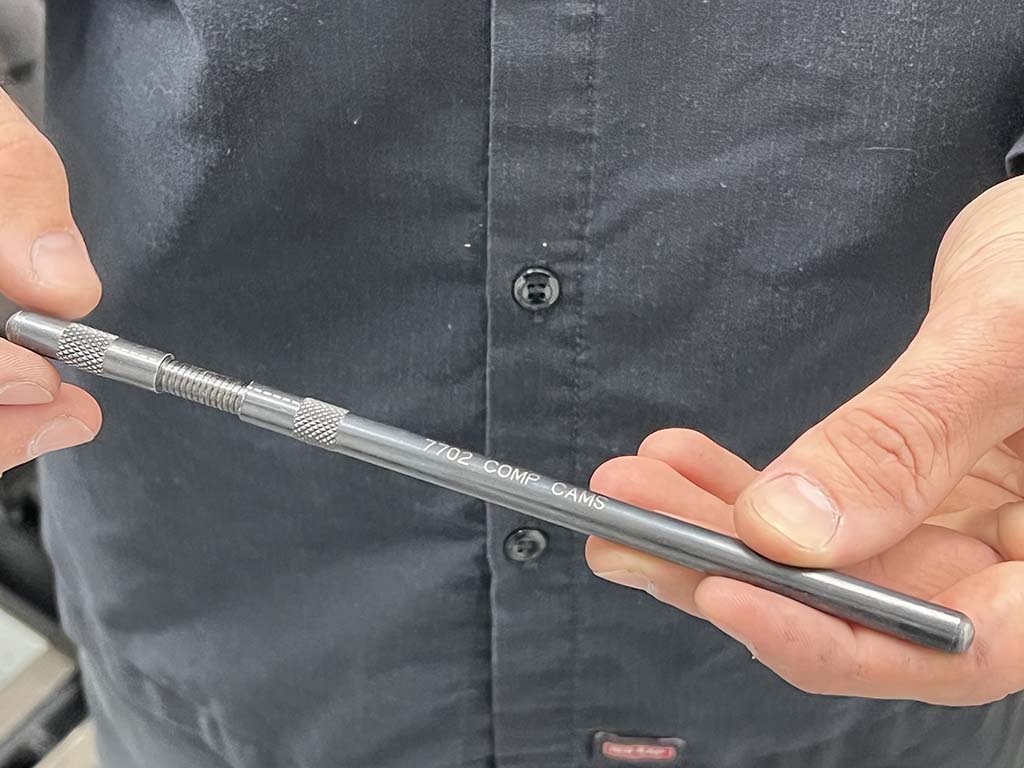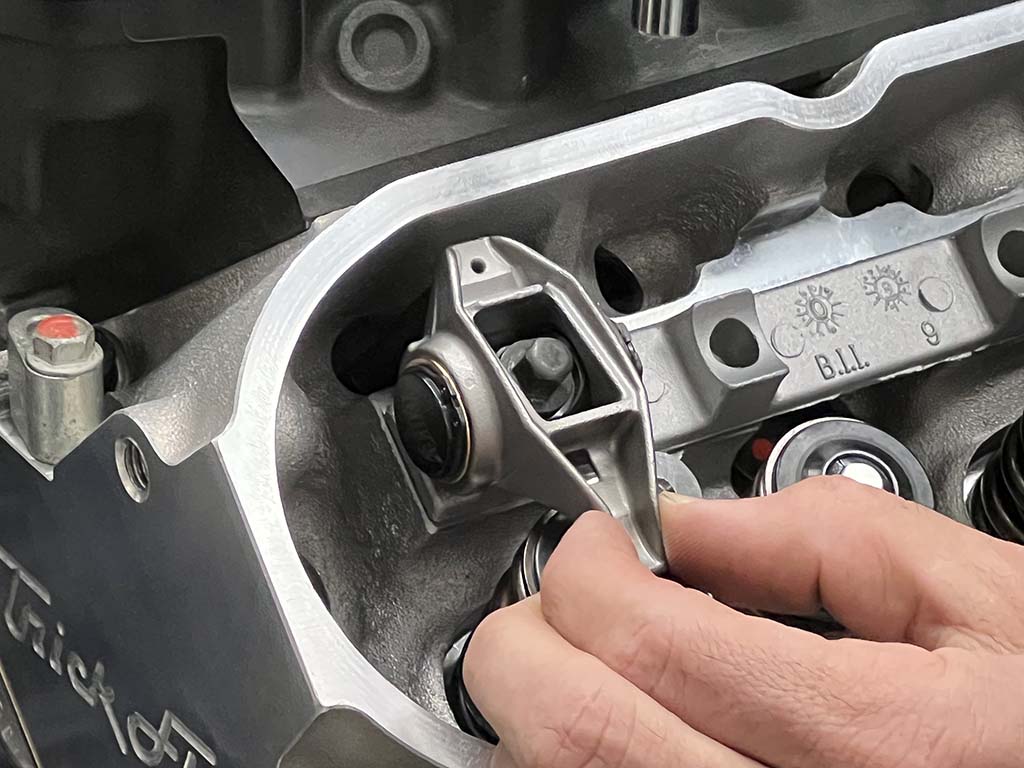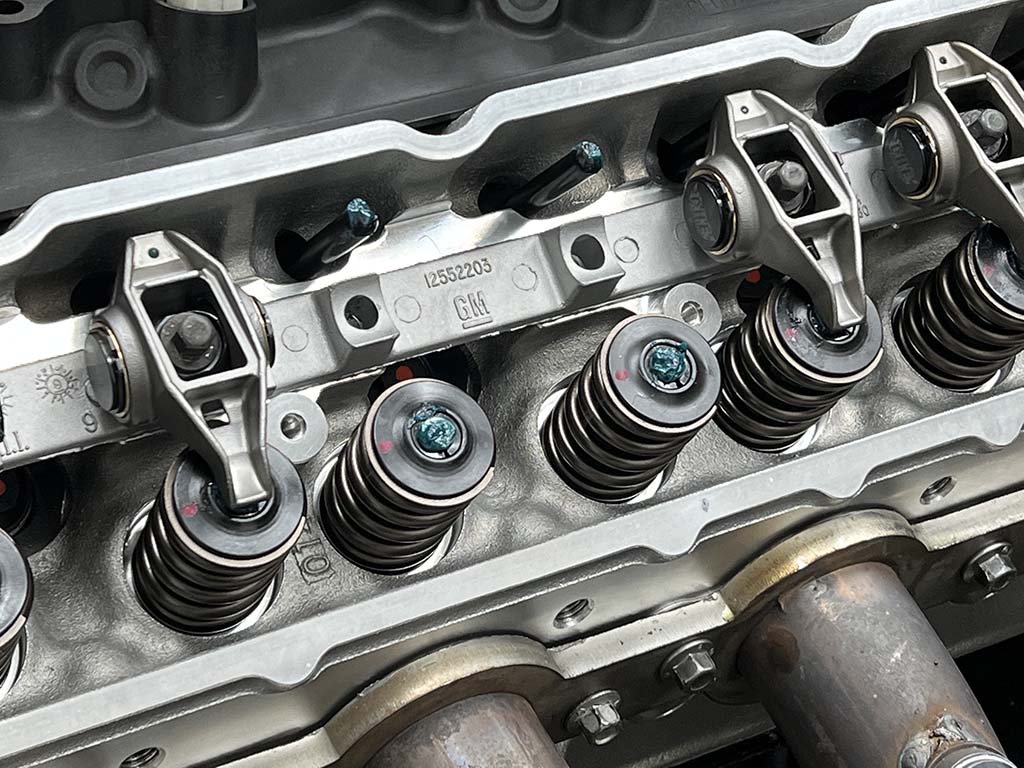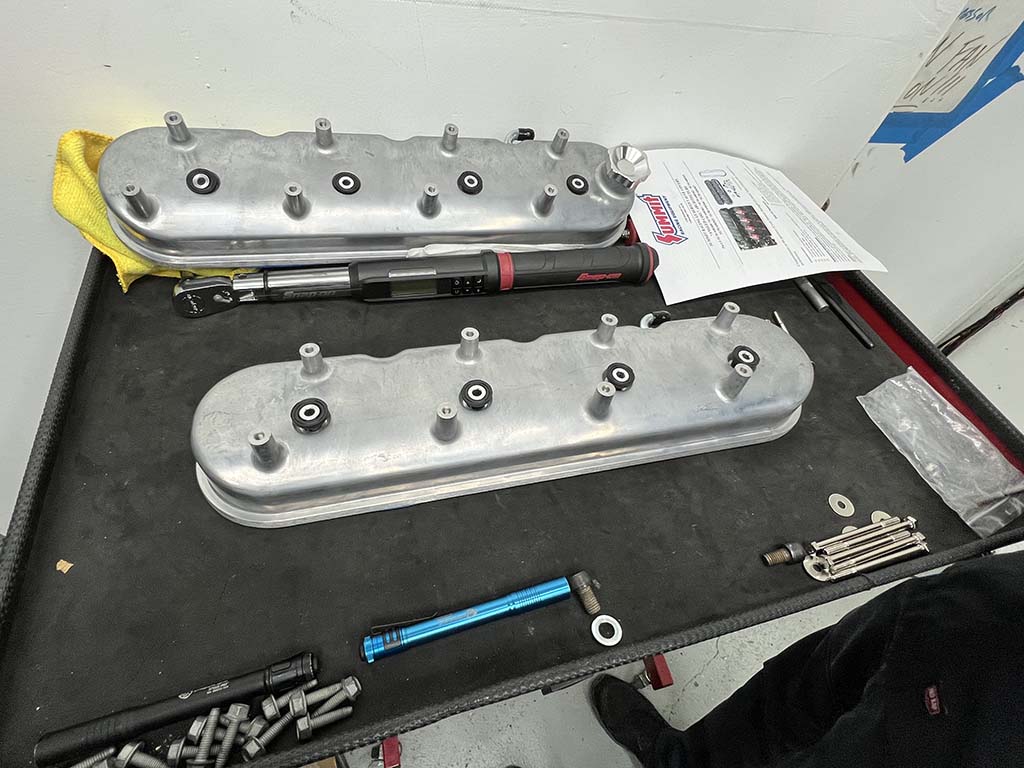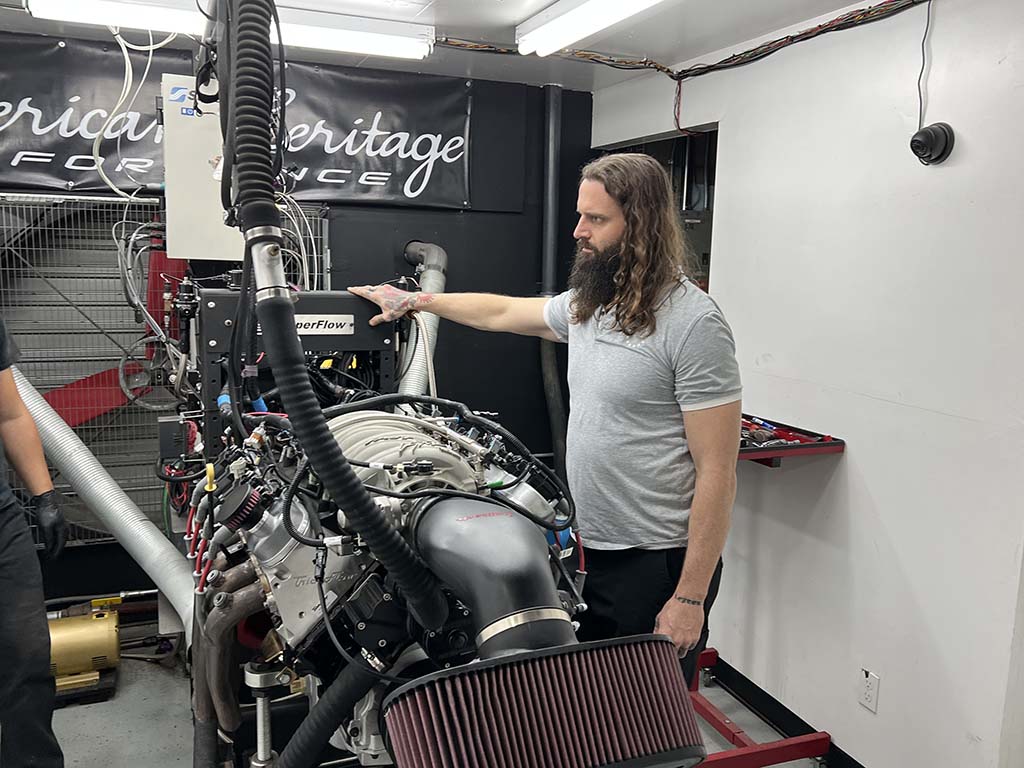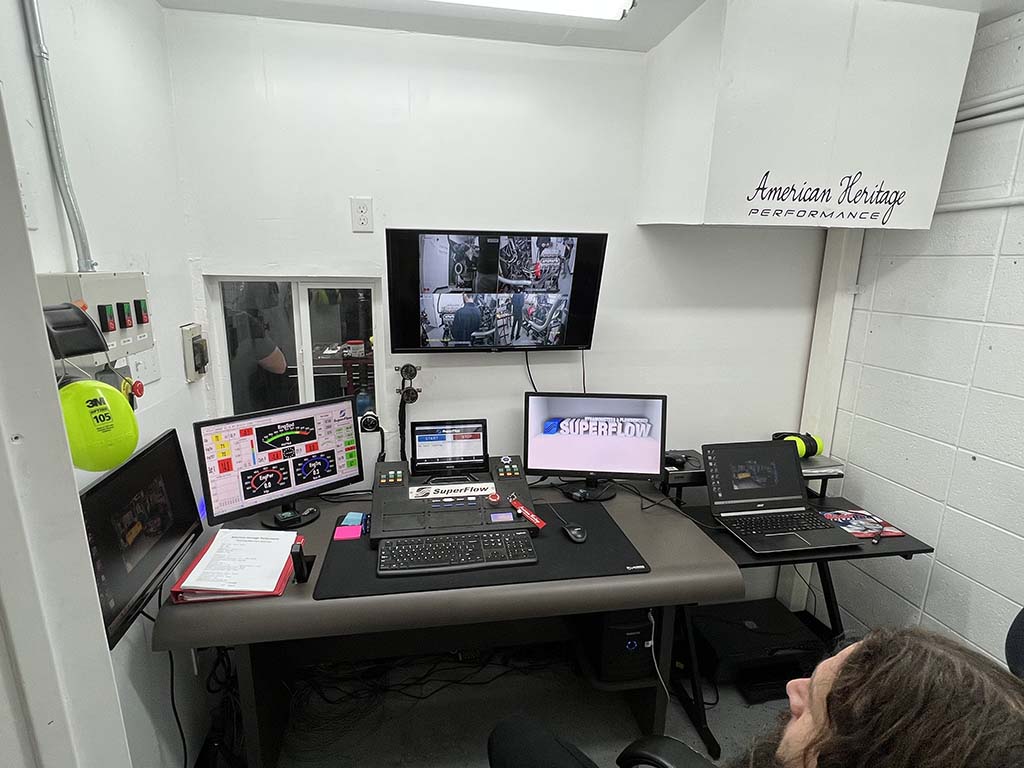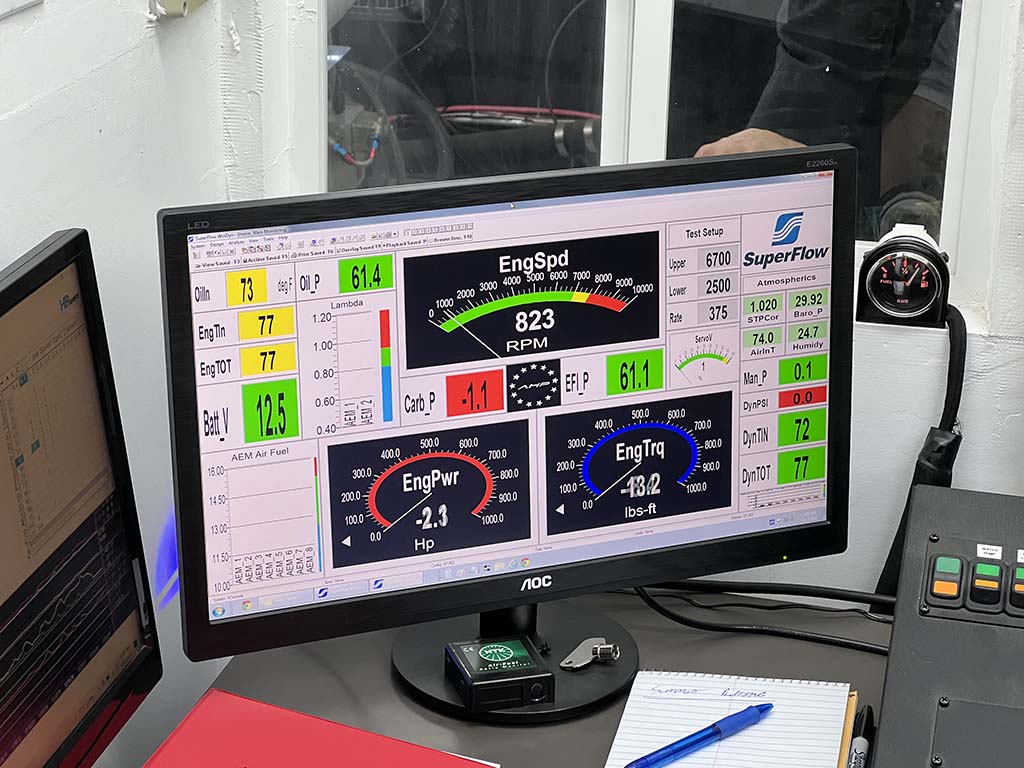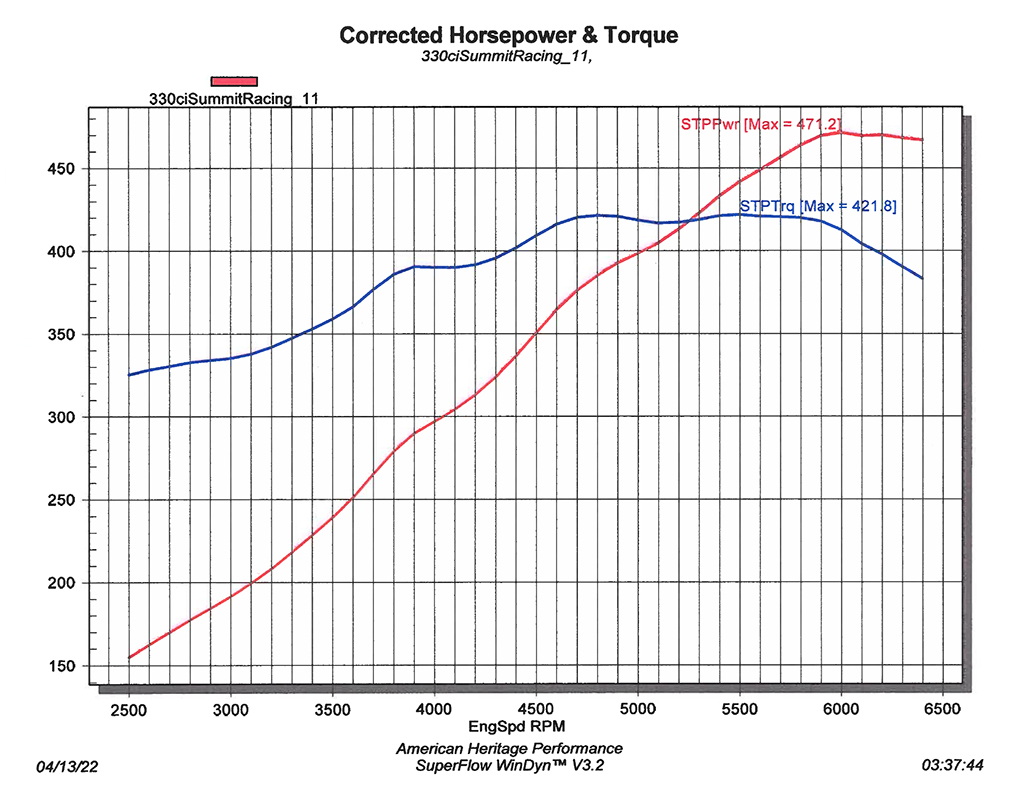 Sources
American Heritage Performance
(310) 326-2399
americanheritageperformance.com
Automotive Racing Products (ARP)
(800) 826-3045
arp-bolts.com
Summit Racing
(800) 230-3030
summitracing.com