Auto Metal Direct Supplies Replacement Firewalls For Your Classic Car
By Brian Brennan   –   Photography By Jason Chandler
Dealing with the hot rods from the '50s and '60s is a lot easier nowadays given there is so much reproduction sheet metal. This month we are going to look at a '64 Ford Galaxie and the replacement of its firewall using an Auto Metal Direct firewall (PN  370-8964). The work for this project was done at The Installation Center.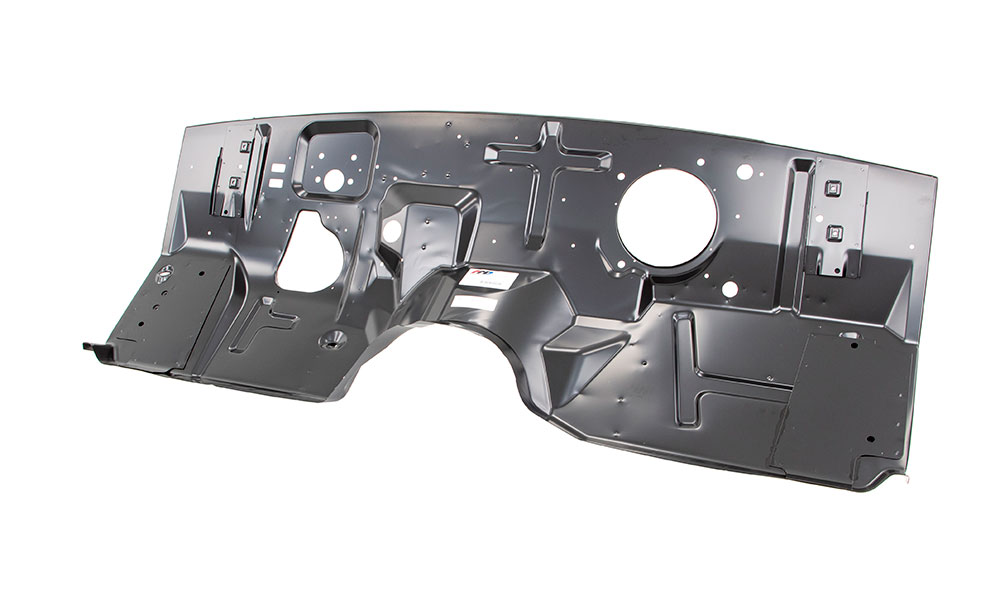 It should be noted that while our installation of our OE-style firewall (factory firewall is PN C4AZ-6201610-A) is on a '64 Ford Galaxie, the AMD firewall shown here will fit the '64 Ford Galaxie and the '64 Mercury Marauder and Monterey. AMD stamps the firewalls, and other sheet metal, from a high-quality 19-gauge steel. The firewall itself weighs 65 pounds. According to AMD, each firewall features the correct shape, size, bends, holes, ribs, and frame mounts like the original. All these sheet metal pieces also feature electrophoretic deposition coating to protect against rust and corrosion.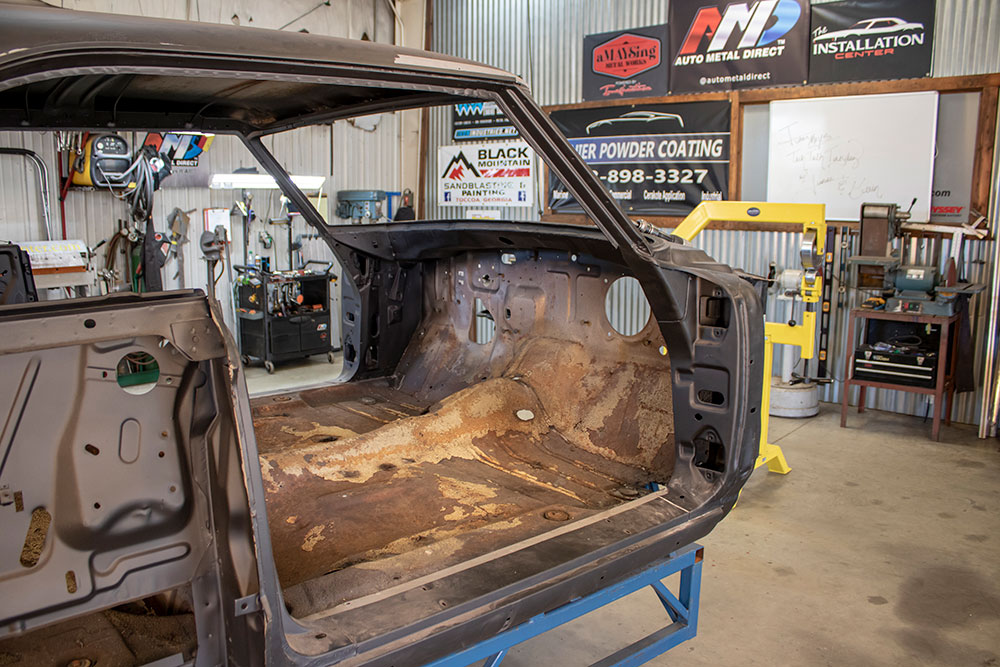 Read More: 1957 Ford Ranch Wagon Firewall Modification
What is Electrophoretic Deposition?
Electrophoretic Deposition (EPD) is an industrial term used for several processes intended to protect the metal from rust and corrosion. The process can be applied via an electrically conductive surface such as sheetmetal. The intent is to provide a powerful and long-lasting protective coating to the metal. Once fabrication is complete the material can be prepped, welded on, and readied for paint.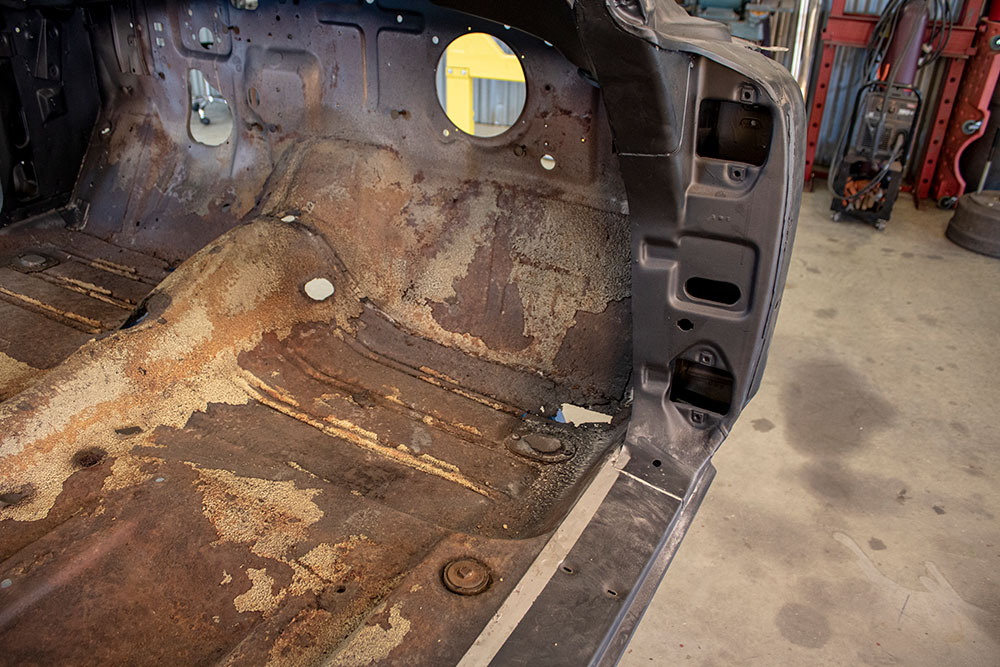 Parts in Hand, Work Begins
Once we had our AMD firewall in hand, we were ready to begin the installation at TIC; both AMD and TIC are in Georgia. Jubee Mays, of aMAYSing Metal Works, handled the metalwork. He agreed to come over to TIC and was present to handle this and will handle other sheet metal projects we will have with our '64 Galaxie over the coming months. Mays is an expert when it comes to muscle car sheet metal, having handled numerous projects.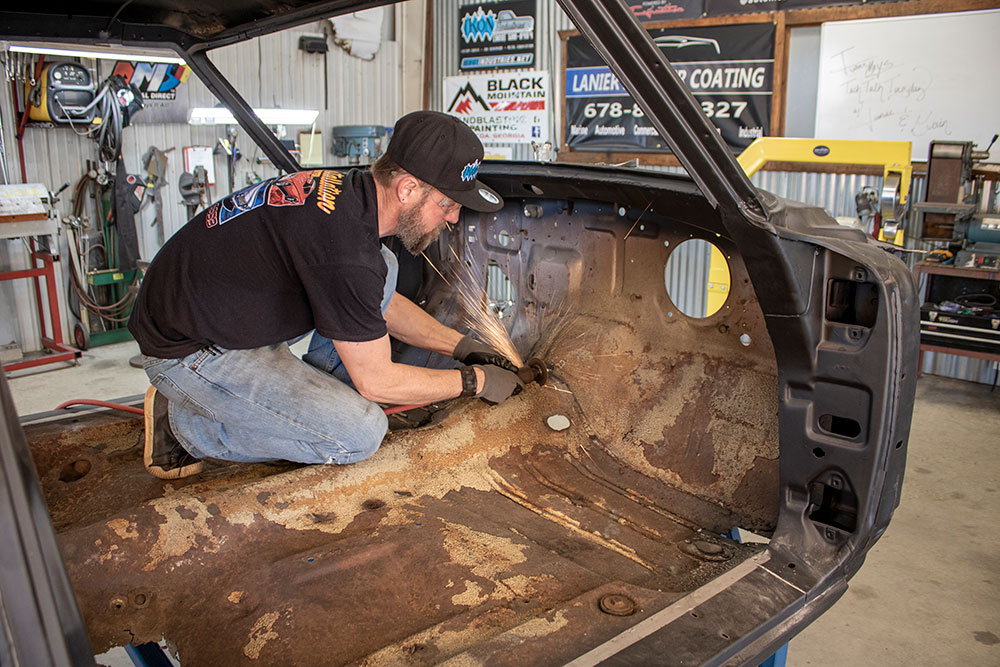 How Do I Check The VIN On a Classic Car?
There is one "sensitive" subject when dealing with the firewall/cowl area of a '60s muscle car or any car of the era: the Vehicle Identification Number. VIN numbers have been around since 1954 and have undergone several iterations until the present system came about in the late '80s. (Should you be interested in your vehicle's VIN, here is a handy VIN decoder from the National Highway Traffic Administration: https://vpic.nhtsa.dot.gov/decoder/.)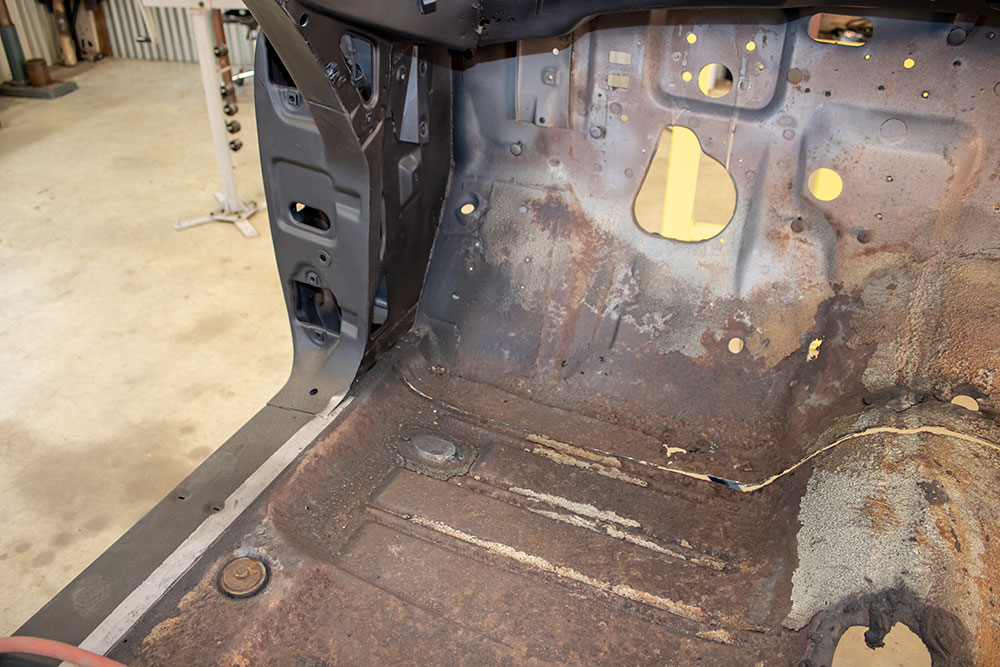 Read More: Out Of This World 1963 Ford Galaxie
Why do we bring this up? Well, since we are removing the cowl area as well as the firewall and replacing it with fresh metal we will be running smack dab into the VIN plate. For years hot rodders had to deal with a very sensitive subject of VIN plates (or stamped numbers) and what was legal or not.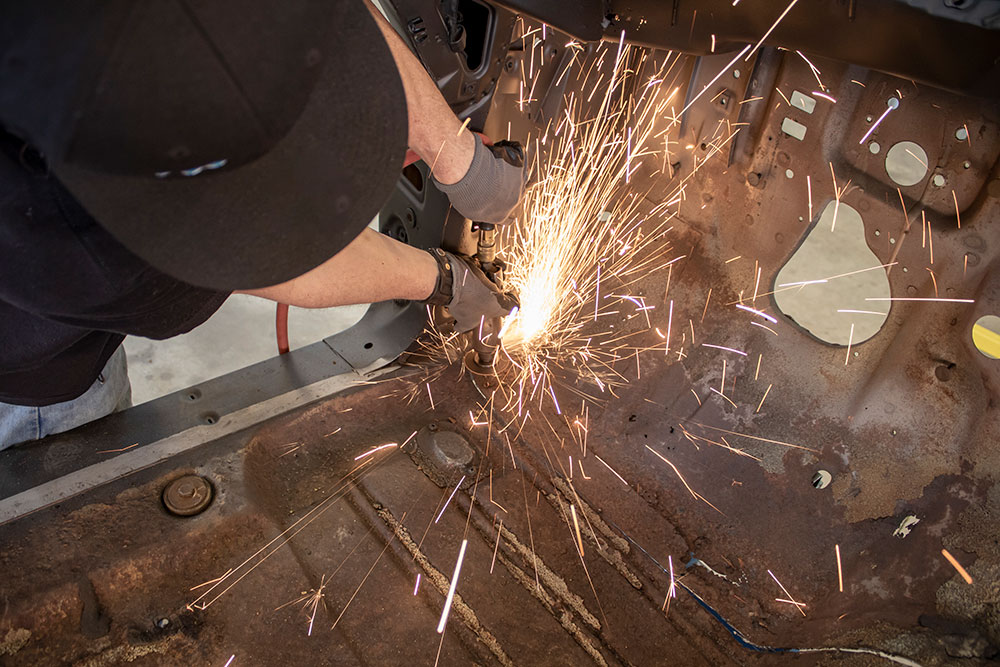 Can You Replace Your VIN Number?
Fact is, for the longest time there was pretty much nothing you could do about VIN tags, plates, or stampings. You had to leave it alone. Now, with recent urging from SEMA there are states that have passed and are about to pass legislation friendly to hot rodders. It will allow you to remove the VIN tag or plate and replace it in the same location but onto "fresh" metal. (It is still illegal to alter the VIN.) Christian Robinson, SEMA director-state government affairs, tell us, "There is a lot of interest around the country in this type of legislation. A lawmaker from the Midwest contacted us about introducing similar legislation in his state. We will plan to take it national in 2023 as one of our new model bills." In the meantime, it would be wise to check the ins and outs of what you can do legally in your state when restoring or repairing your muscle car.
How To Weld Replacement VIN Plate
The VIN plate is welded using 0.023-inch wire for ease of control on thinner metal. Mays tells us that he tacks into place working in different areas and cooling along the way, repeating this process until the VIN plate is fully integrated back into the panel. He also tells us, "Welding settings for this 19-gauge metal will be different for each welder but most units have a chart on them to set properly." He also tells us that it is best to test a small section like the old firewall to make sure your settings are good to go.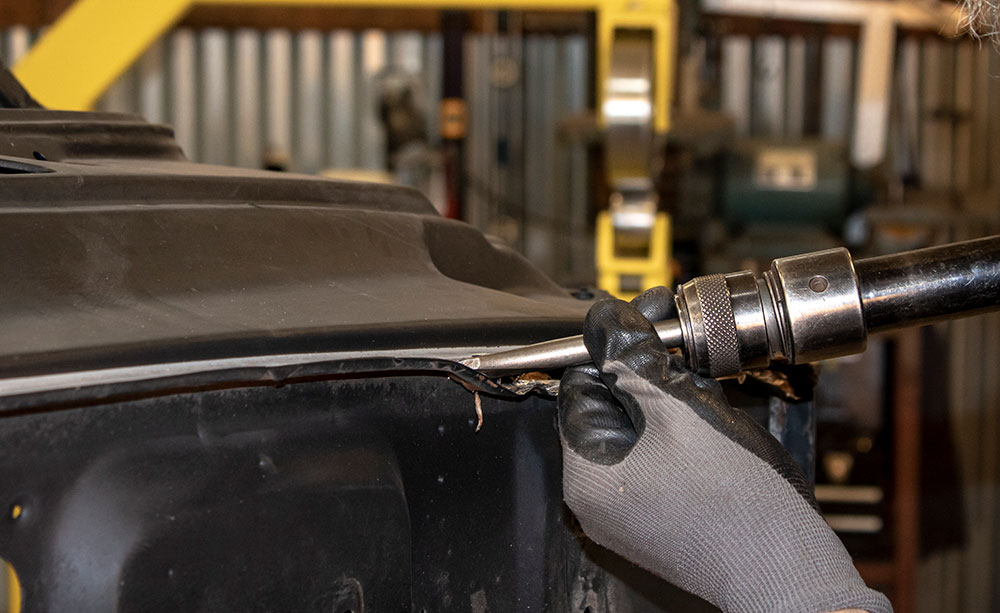 How To Look For Rust On a Car
As is the case with any vintage tin (something older than 25-30 years), cars from the '60s have seen their share of abuse. Odds are there will be lots of rusted and rotted sheet metal. The firewall and especially the lower cowl/firewall area is a prime location to be heavily rusted.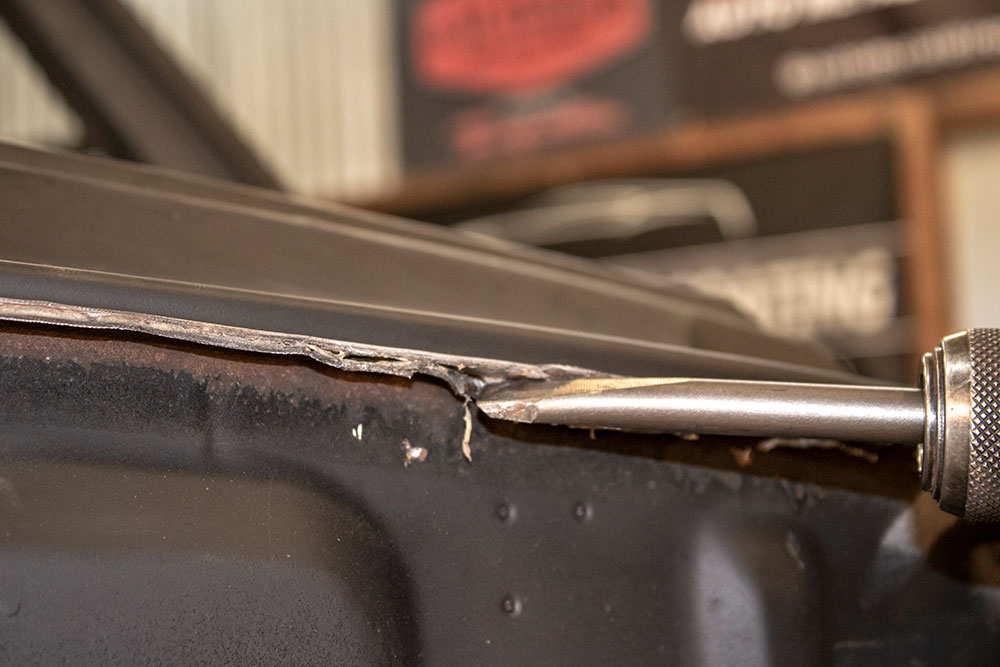 Read More: How To Recess A Firewall On A 1934 Ford Five Window Coupe
Other areas to be especially mindful of are the rotted floorboards, rusted-out glass channels, and quarter-panel decay. Over the course of time more will need to be addressed. Well, there you have it. Let's follow along and see just what it takes to remove and replace an AMD firewall in our '64 Ford Galaxie. MR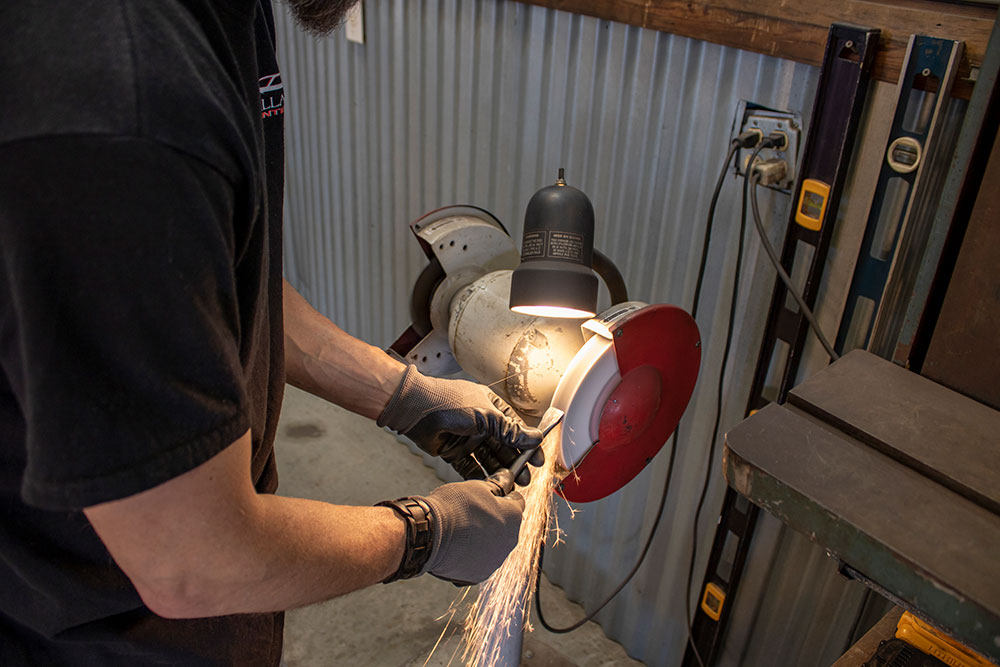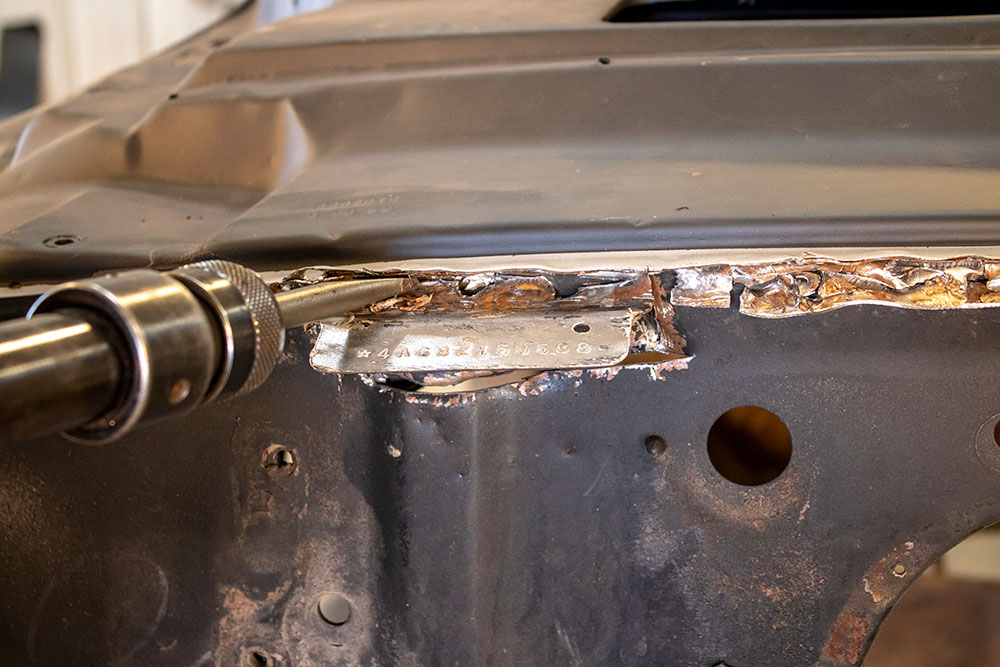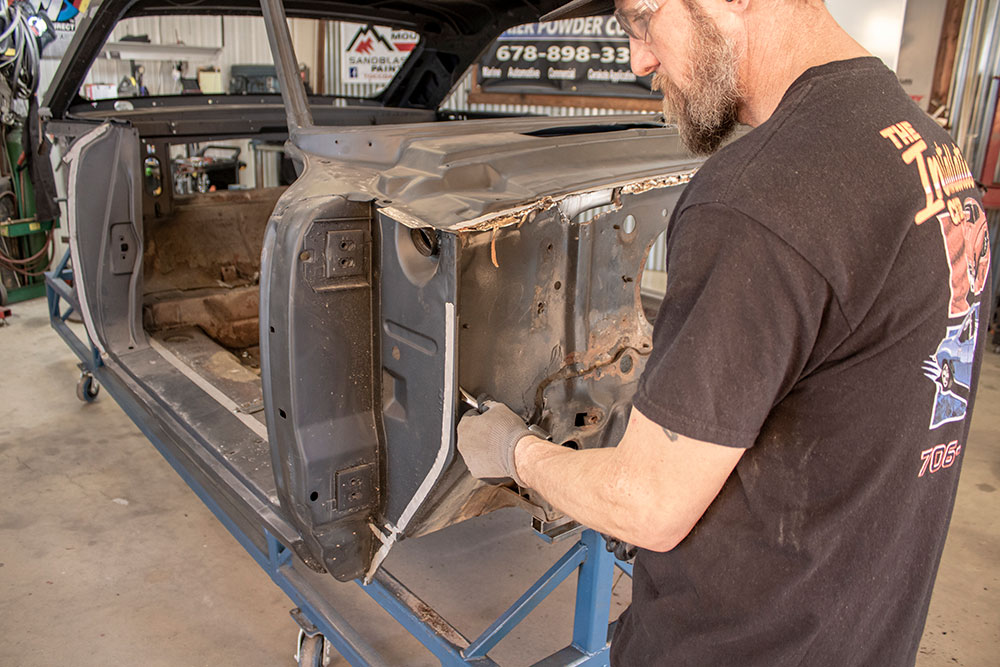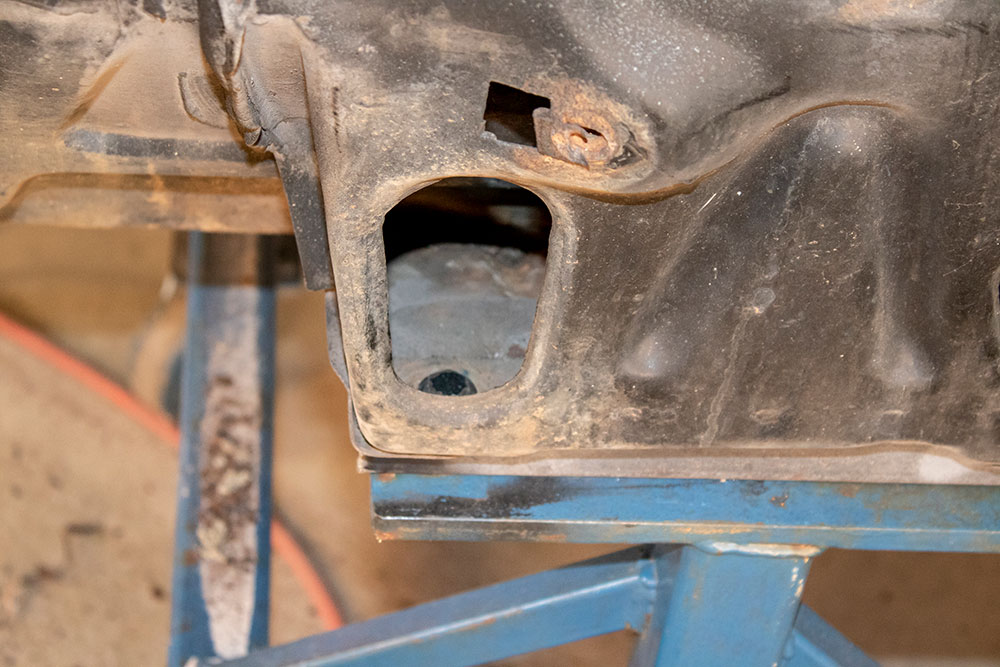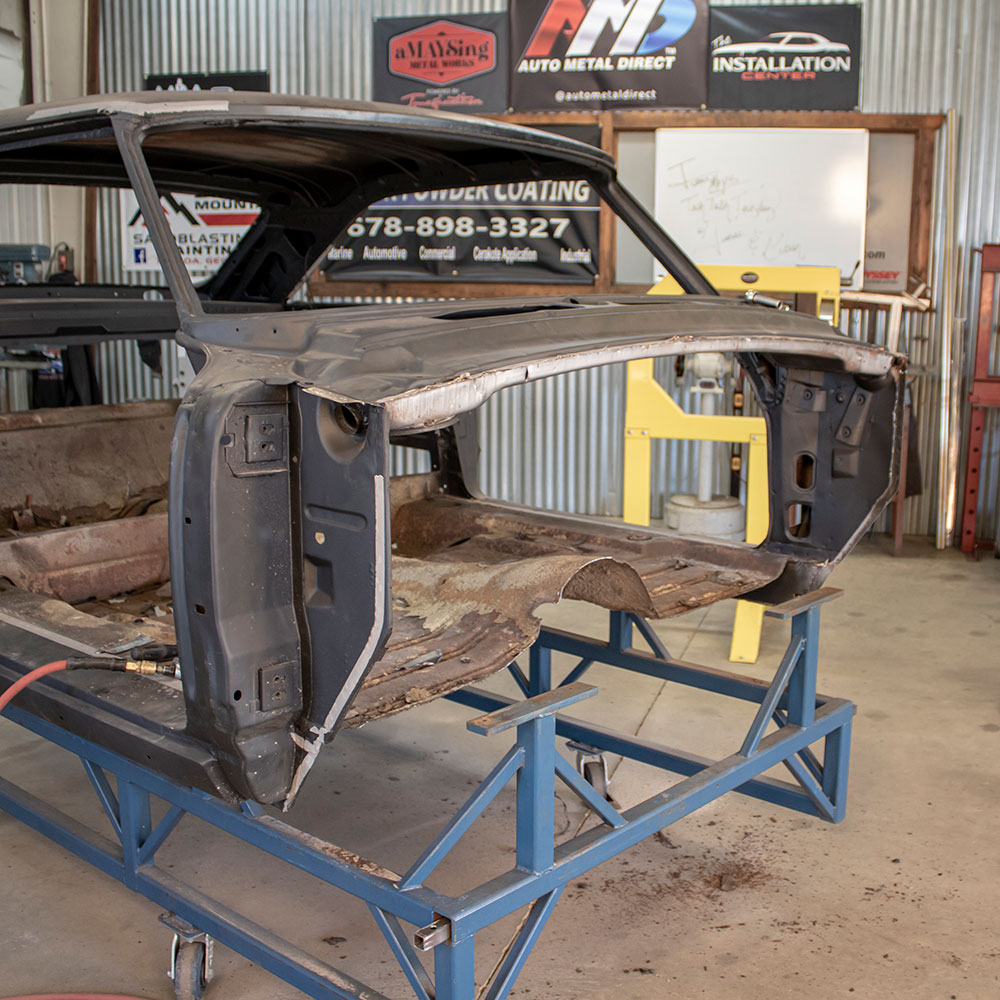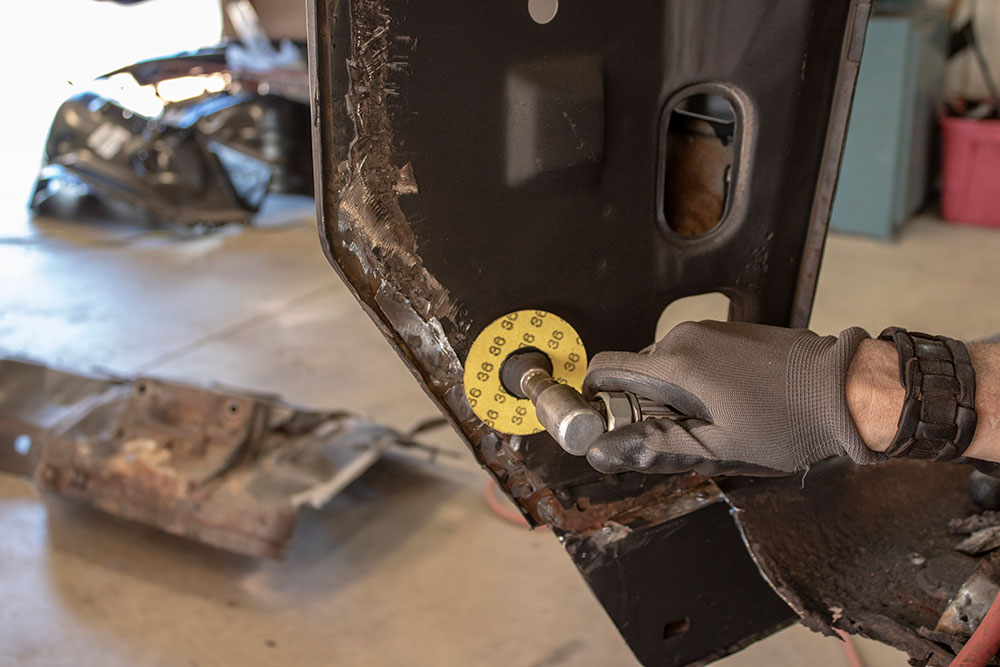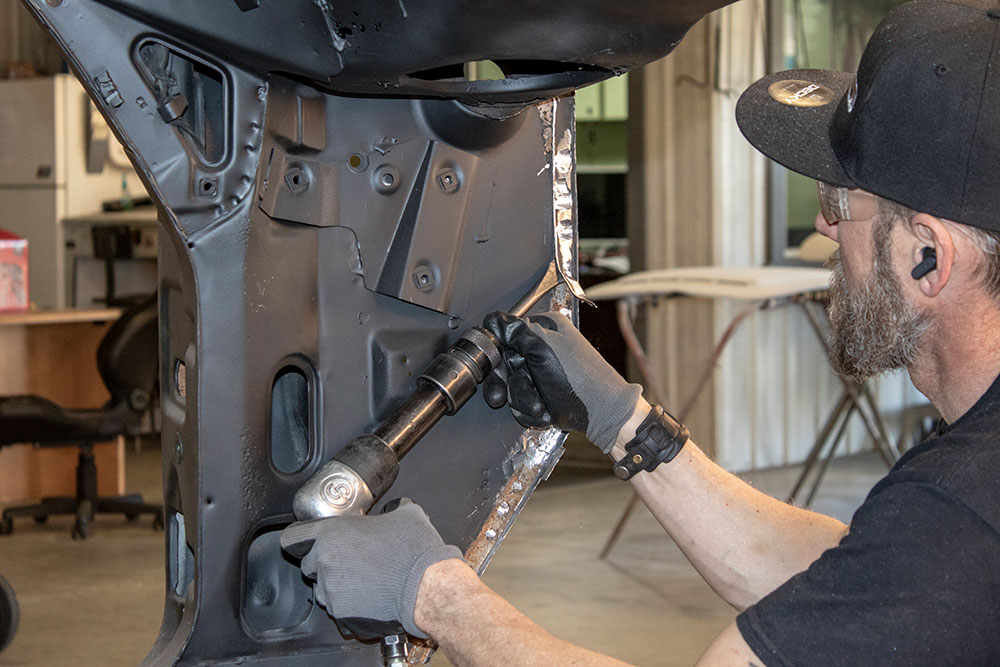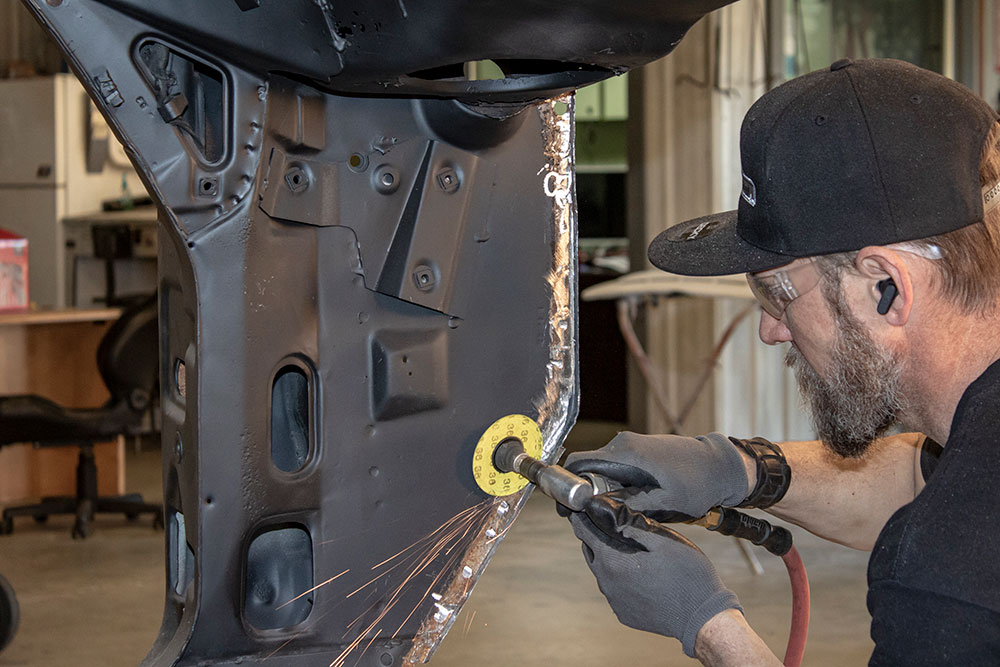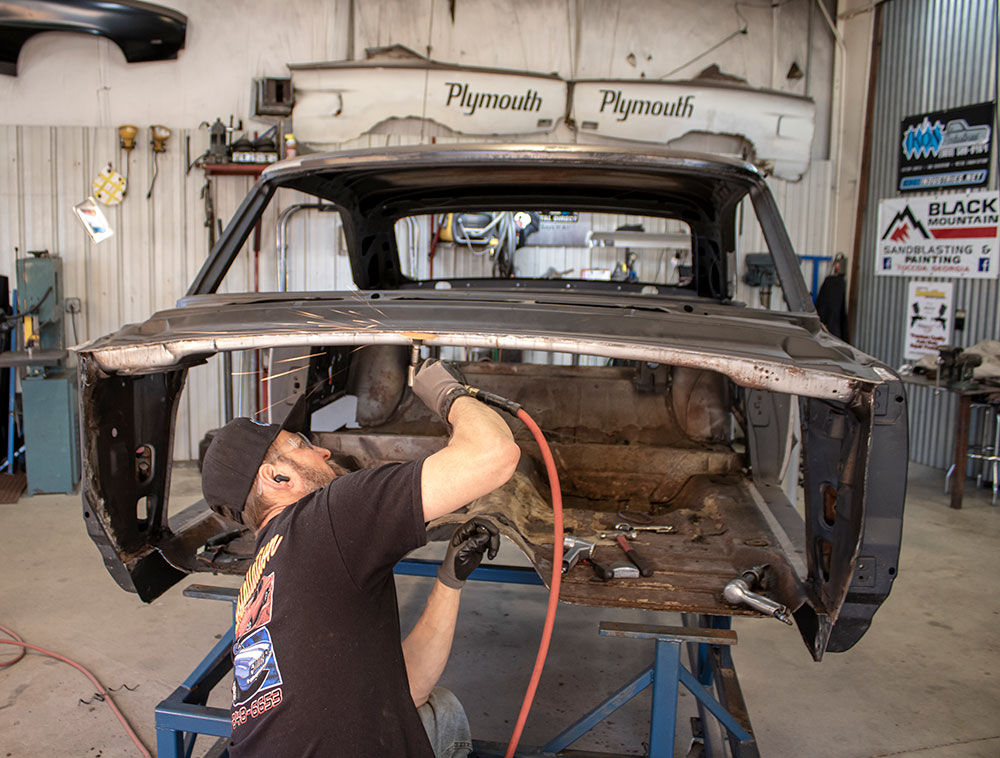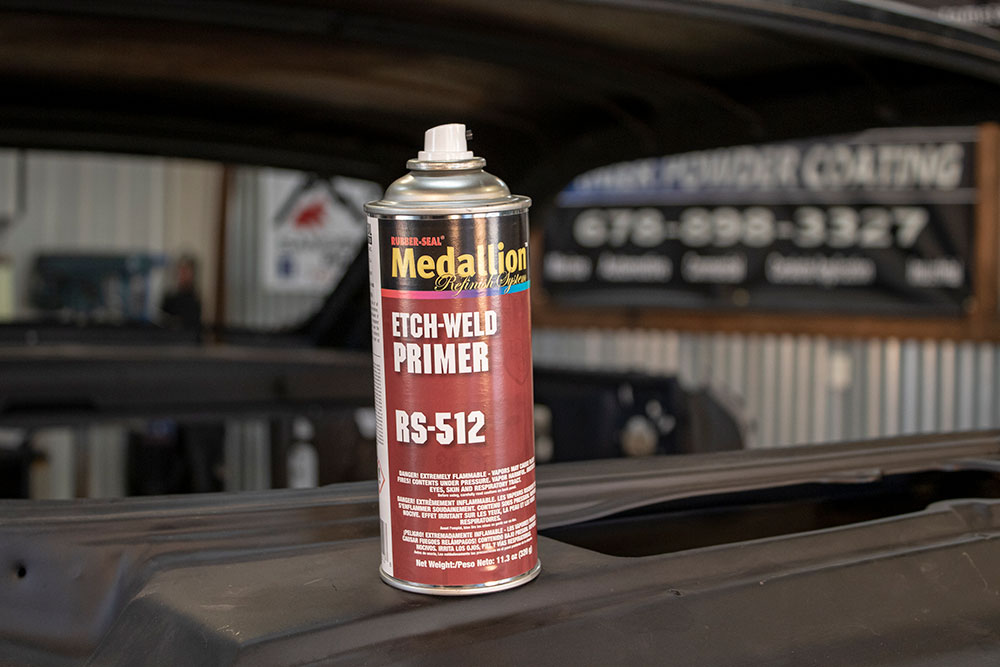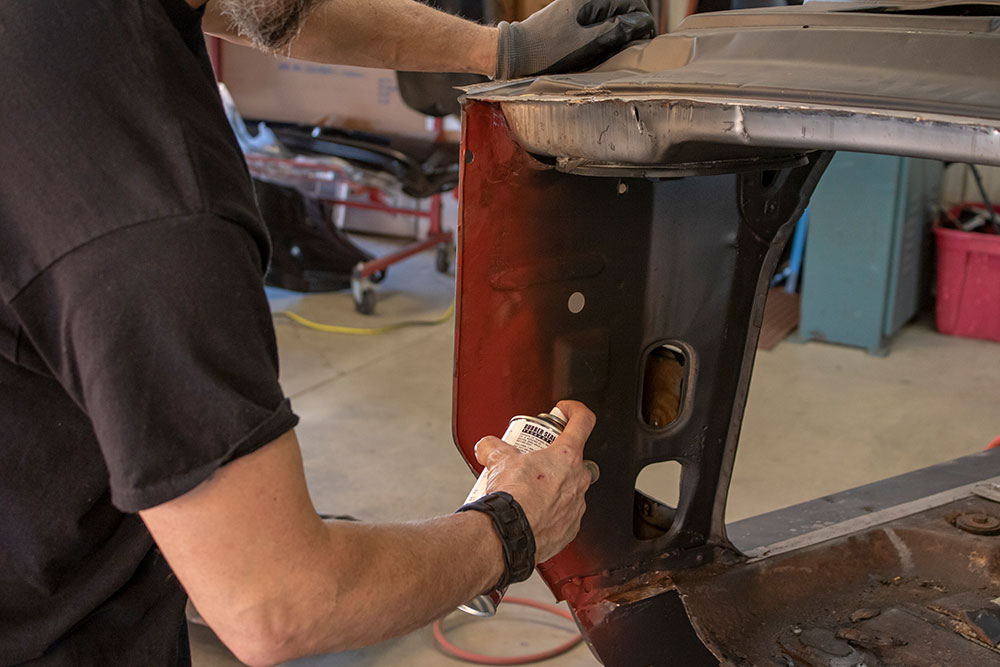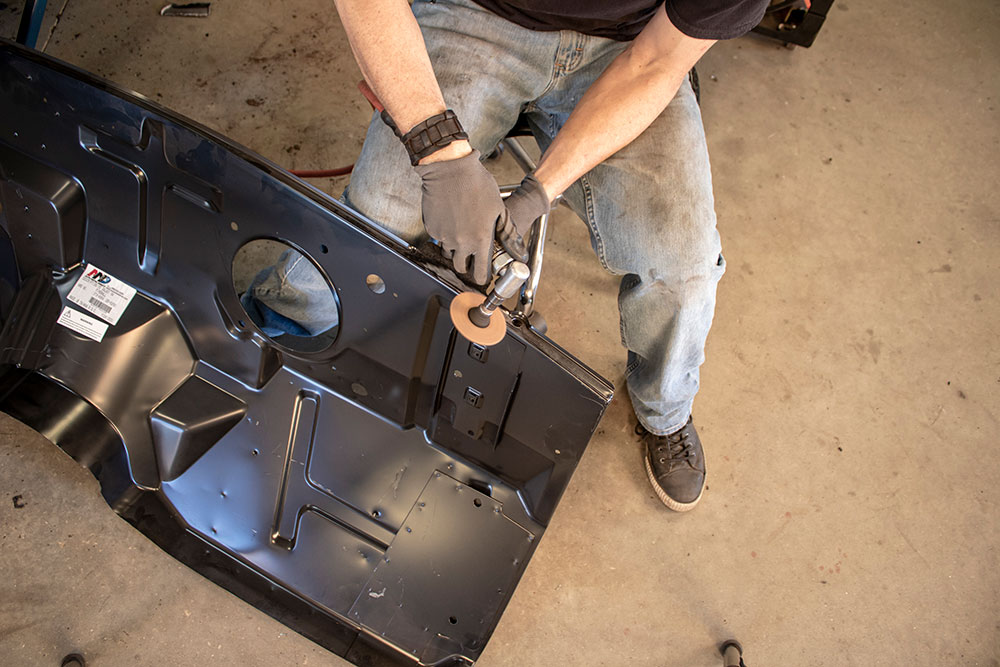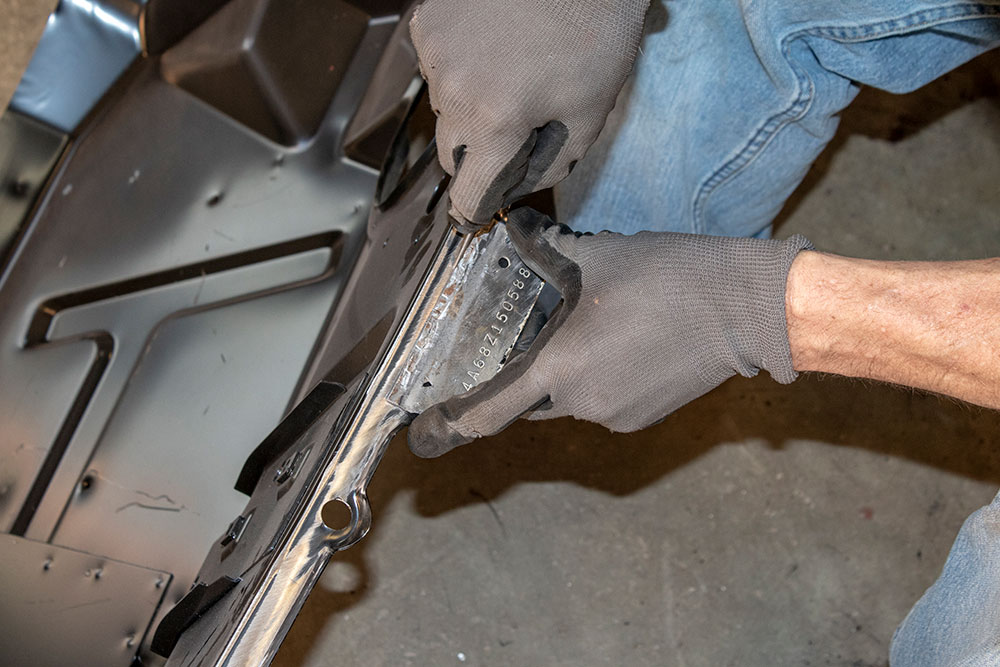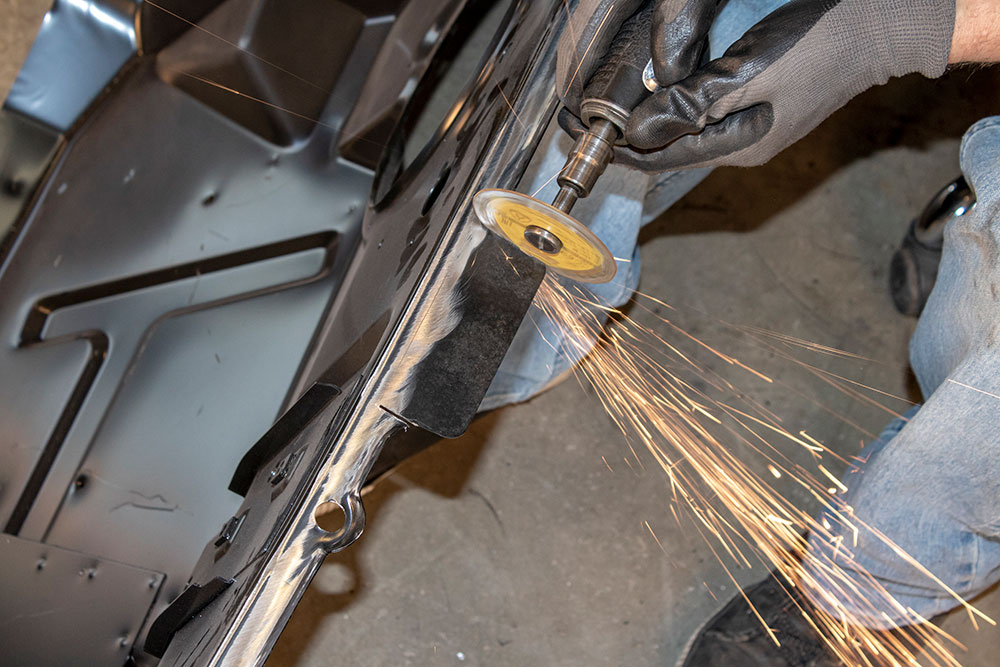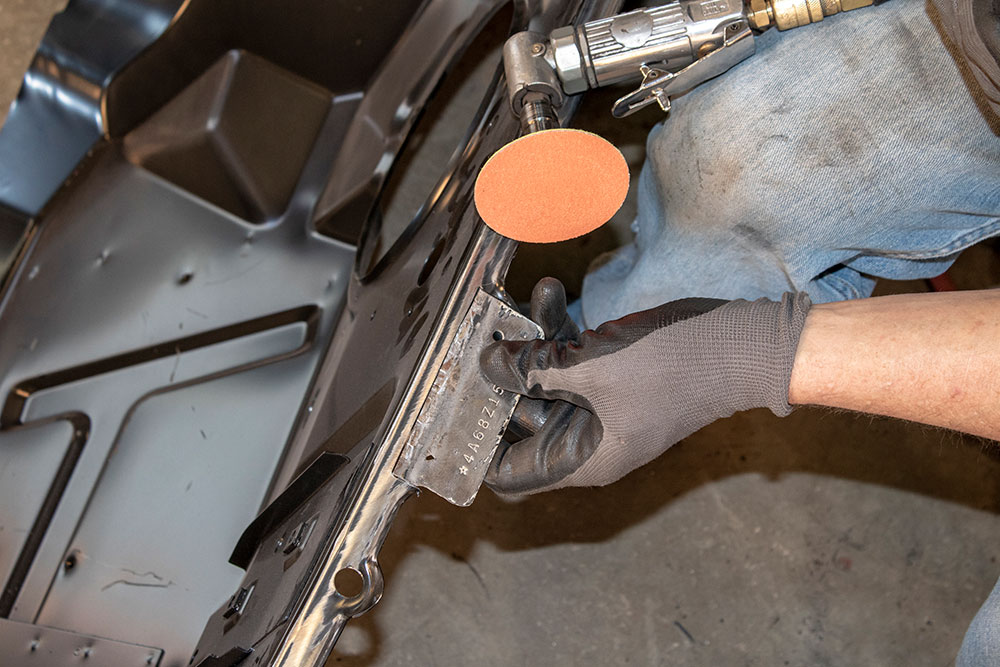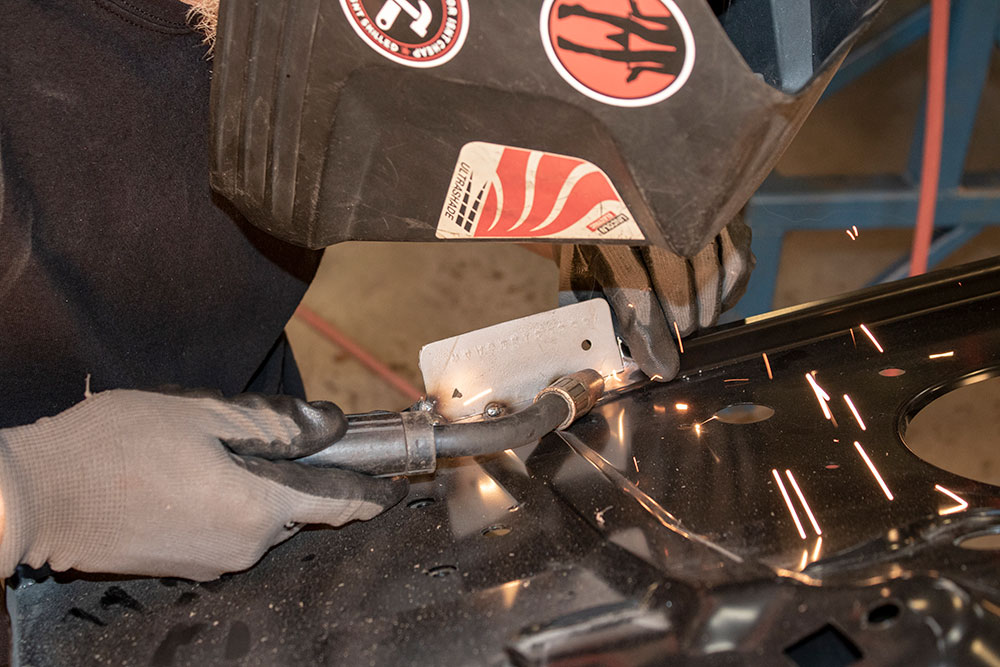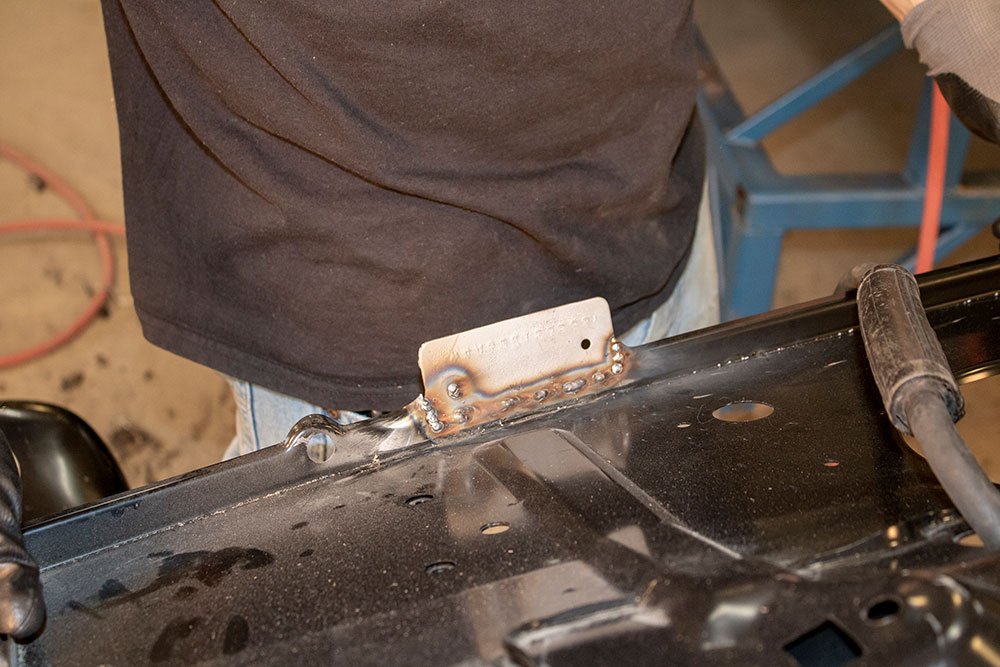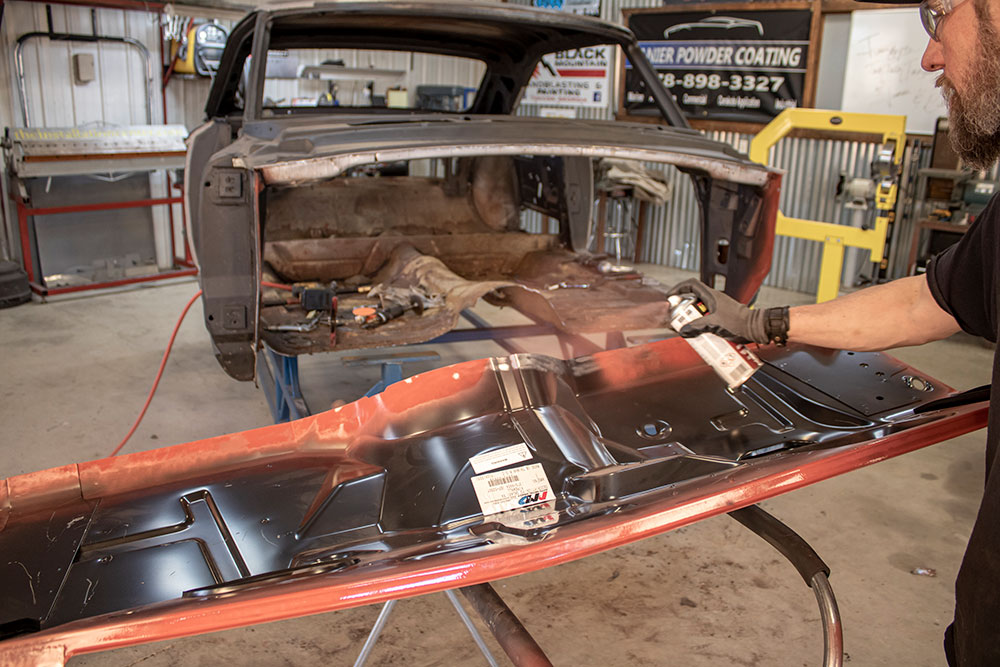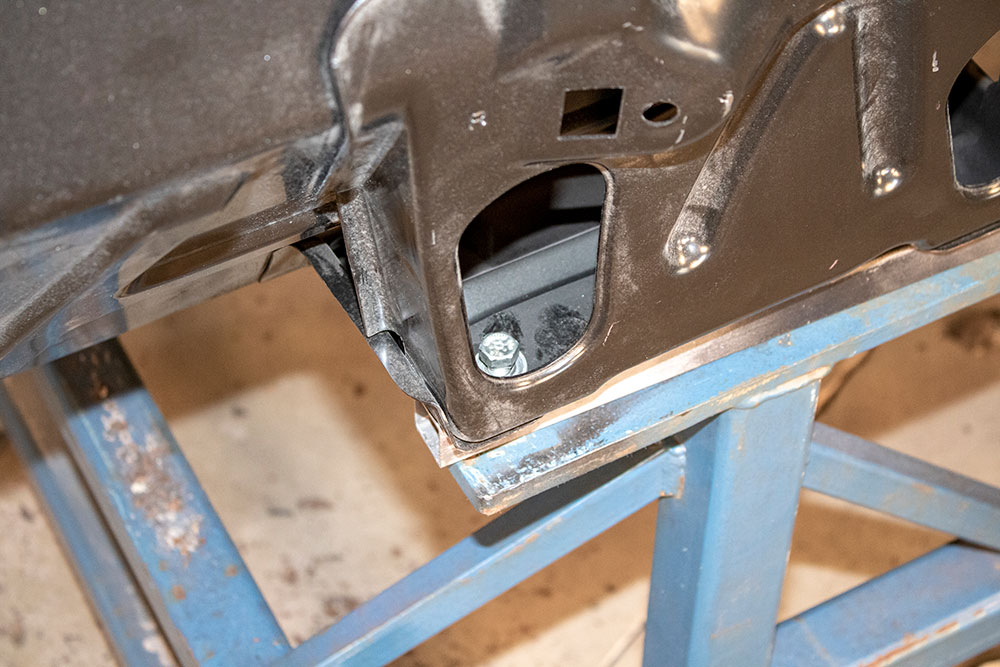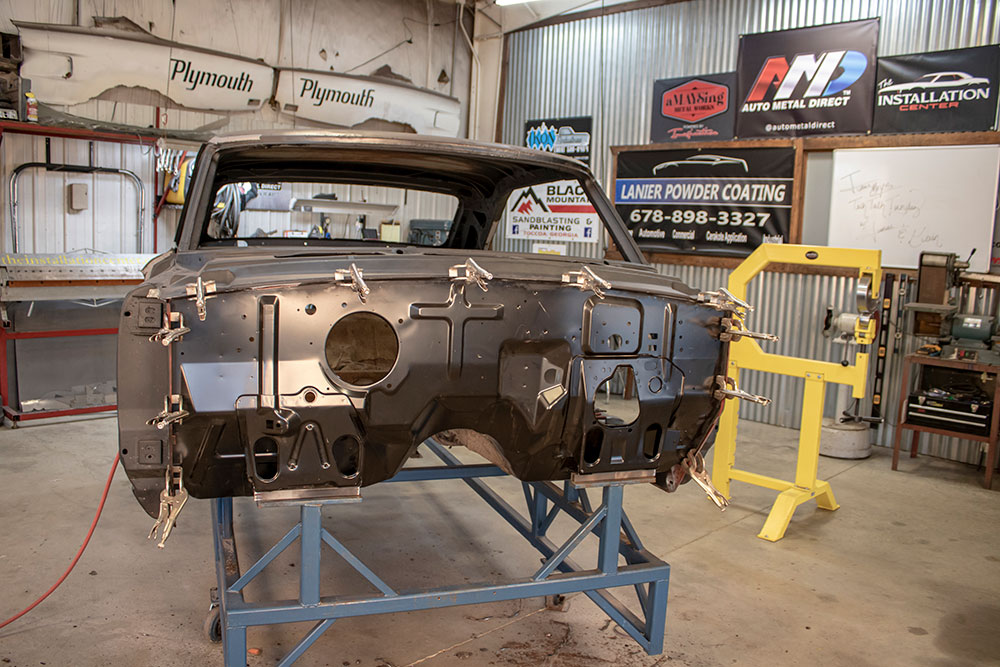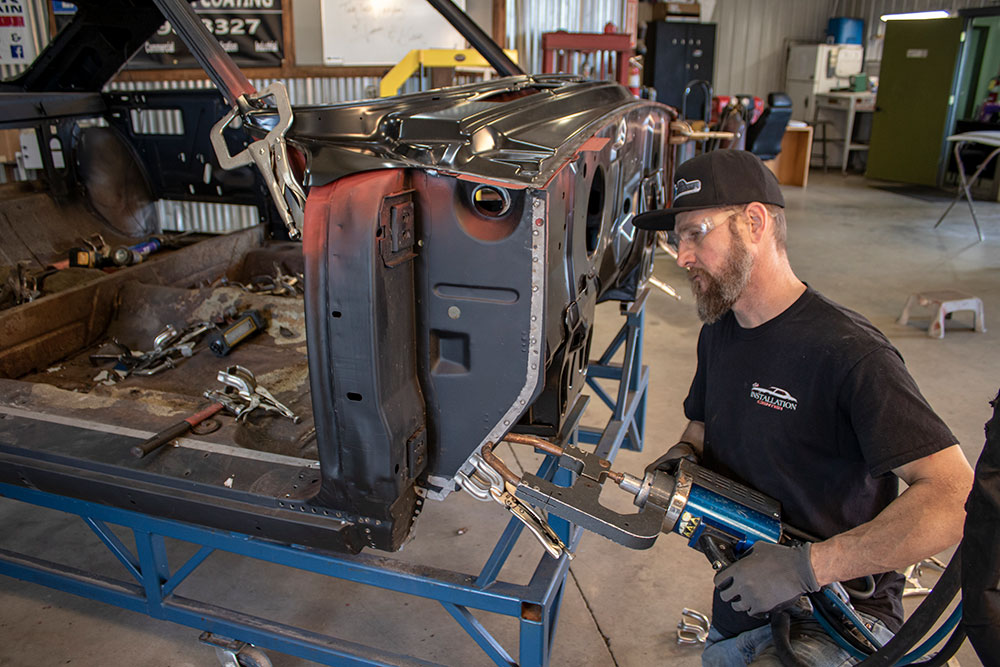 Sources
Auto Metal Direct
(833) 404-4777
autometaldirect.com
The Installation Center
(706) 348-6653
amdinstallation.com