Tin Man's Garage's Custom License Plate
By Ron Covell   –   Photography By Brian Limberg
Brian Limberg, the founder of Tin Man's Garage in Sycamore, Illinois, is no stranger to high-level metalworking. He has been refining his craft for many years, and his team has received some of the highest honors achievable. Last year they received the Al Slonaker award at the 2022 Grand National Roadster Show in Pomona, California, with the outstanding 1936 Willys pickup they built. In this article we'll focus on a beautifully executed recess for a license plate, which Tin Man's Garage crew member Elijah Schroeder fitted to the rear of a 1937 GMC cabover bed that they built from scratch.
Read More: 1936 Ford Coupe Turned AMBR Contender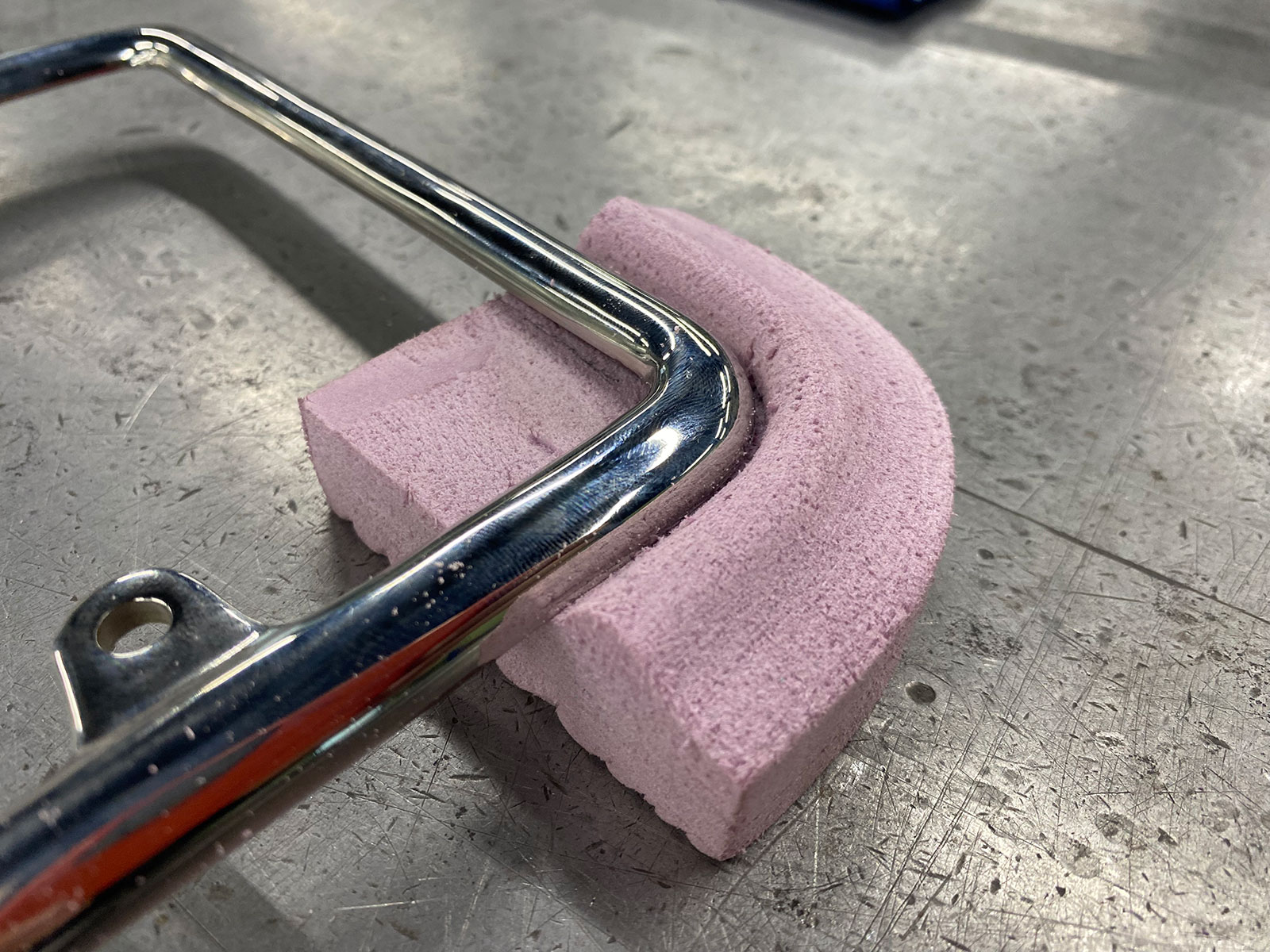 The main forming tool used for this project is a Pullmax machine, and while there are other tools that could do this job, an "electric reciprocating" machine has several advantages—one of the most important being the ease of making specialty tooling to precisely create the desired profile on the panel.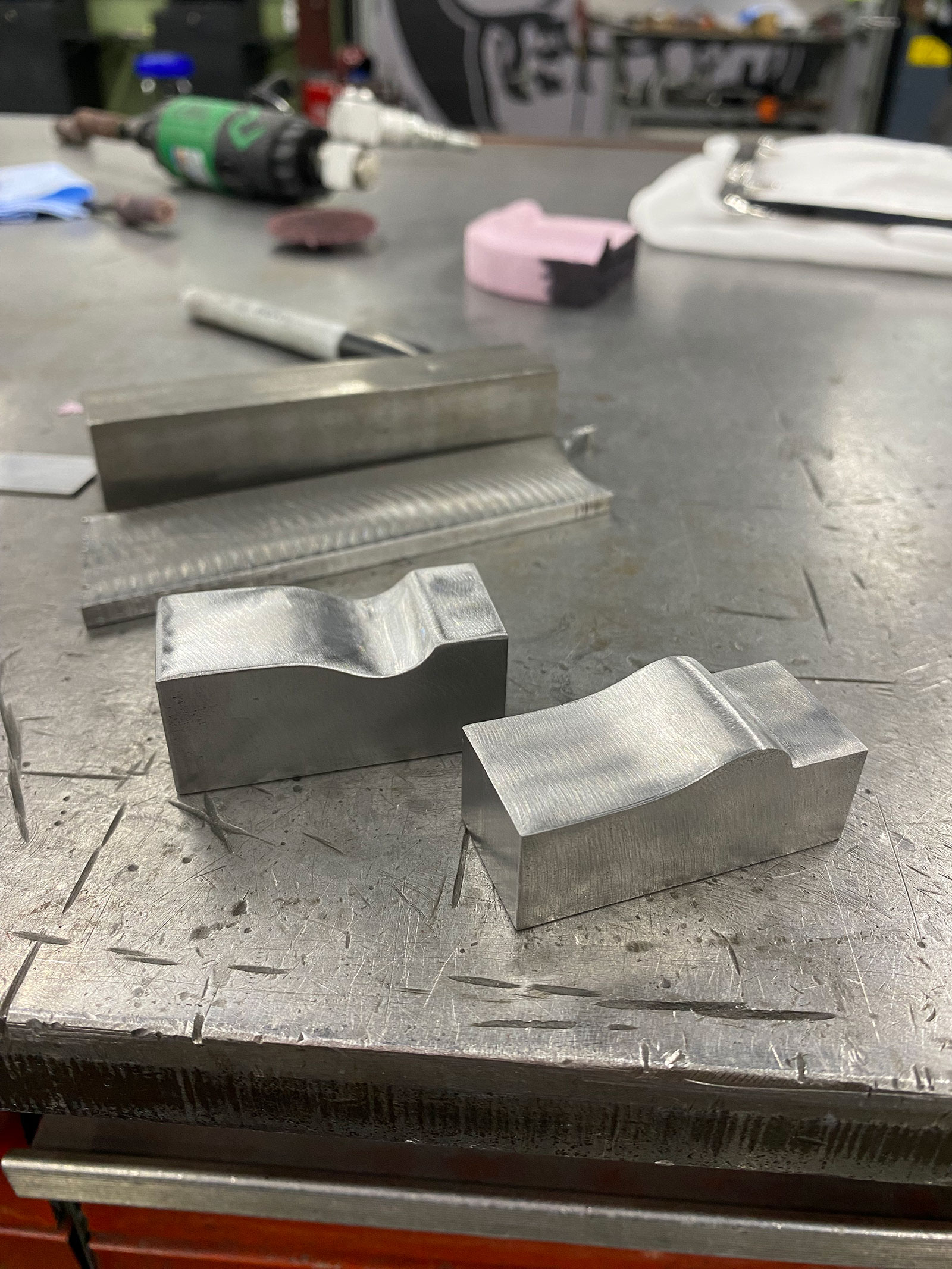 Elijah started by making a simple foam mockup for one corner of the recess, which allowed him to visualize the fit with the illuminated license plate frame they selected. The goal was to put a raised rib in the panel, leaving a recess just slightly larger than the frame's outside dimensions, with the rib nearly as high as the frame. The rib profile has a soft lead-in on the outside, with the inside a bit sharper to complement the design of the license plate frame. He sanded the foam mockup by hand, and once he was satisfied with the contours, it was used as a guide to make the tooling to do the forming.
Read More: How To Cut and Buff Like a Professional
The tooling consists of two blocks of steel, one male and one female, that fit together with a one material thickness gap between them. Mounting shafts were tack welded to the dies to match the square collets in the Pullmax machine. The dies were tested on a straight strip of scrap material and once they were tuned to form the profile exactly as desired, they were finish welded to the shafts. The male die had to be relieved to traverse the tight-radius corners. This was carefully done with hand tools, then the dies were polished.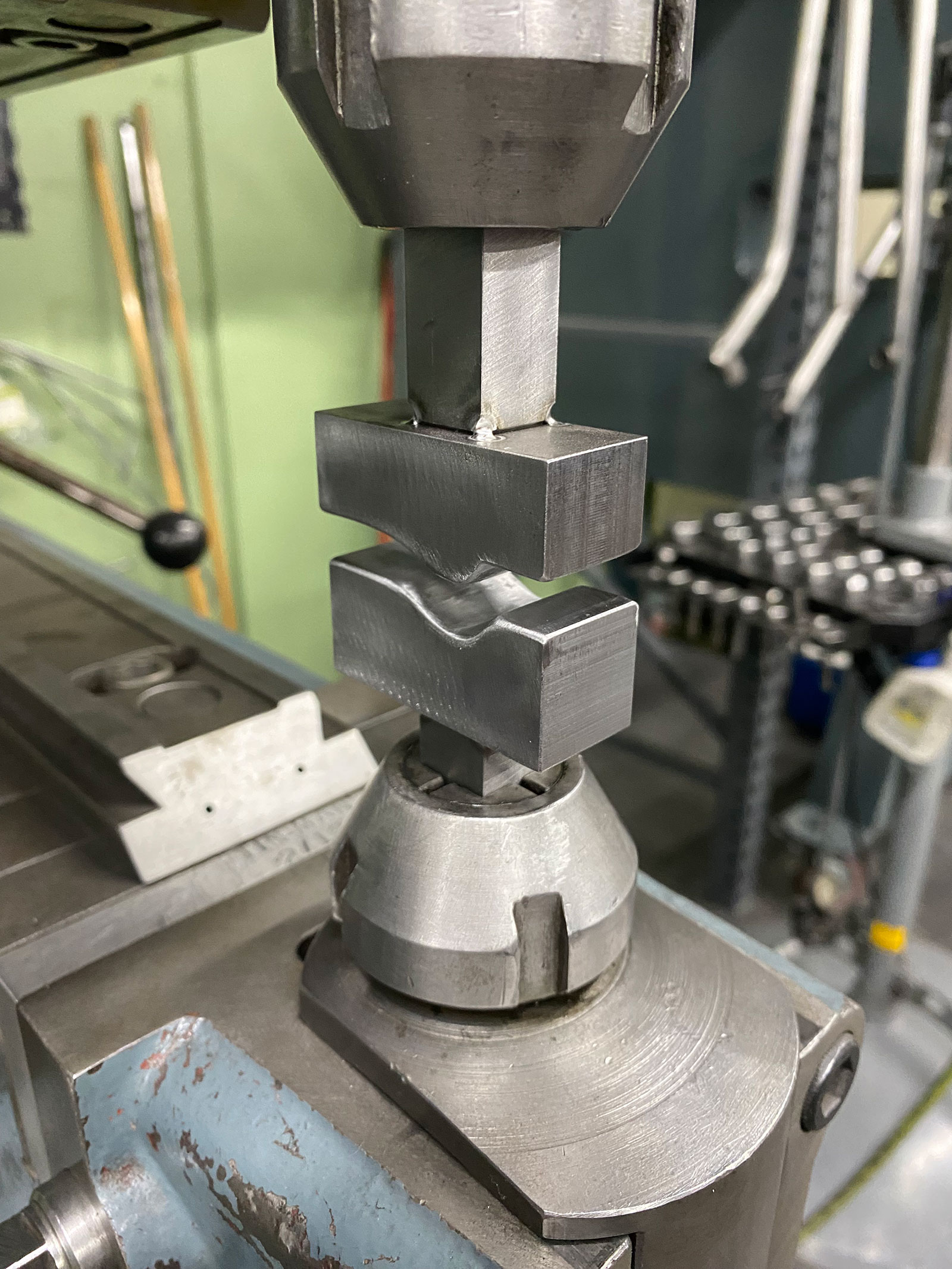 When forming details like this in a Pullmax machine, the blank needs to be moved precisely, allowing the feature to be formed to the right size and contour. This was accomplished by using a fence on the Pullmax machine. A blank was made with a 1-9/16-inch border outside the raised rib. The edge of this blank was held tight against the fence, and the lower die was raised a little each time the part was rotated through the oscillating dies, until the full depth was reached. As you can see in the photos, the rib was formed so cleanly that very little tune-up work was required.
Read More: Jimmy Summers' Timeless Ford Custom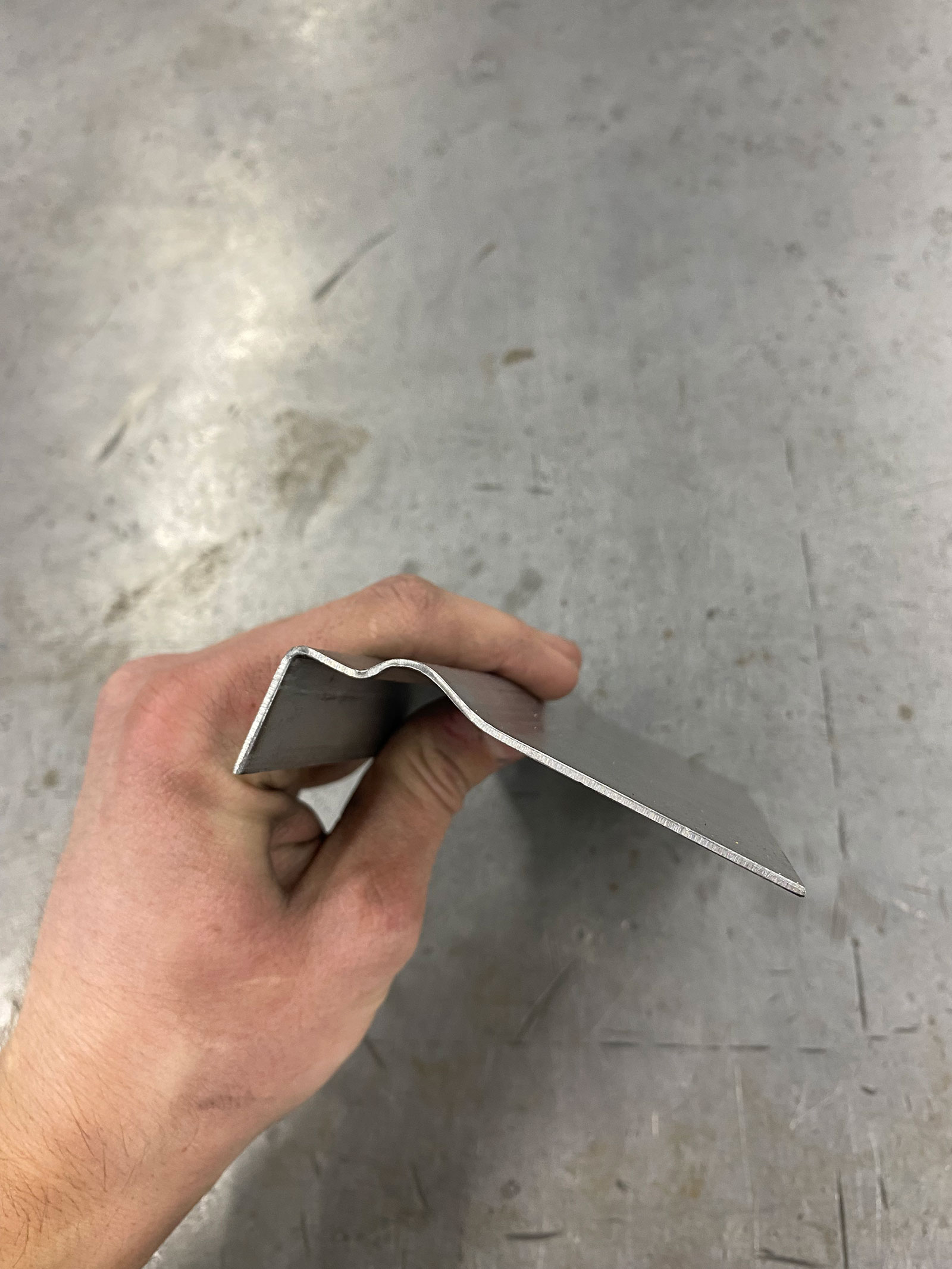 The final step was to cut an opening in the rear panel of the truck, then weld the newly formed panel into place and metal finish it. As you look through the photos you'll see the key steps in the process. MR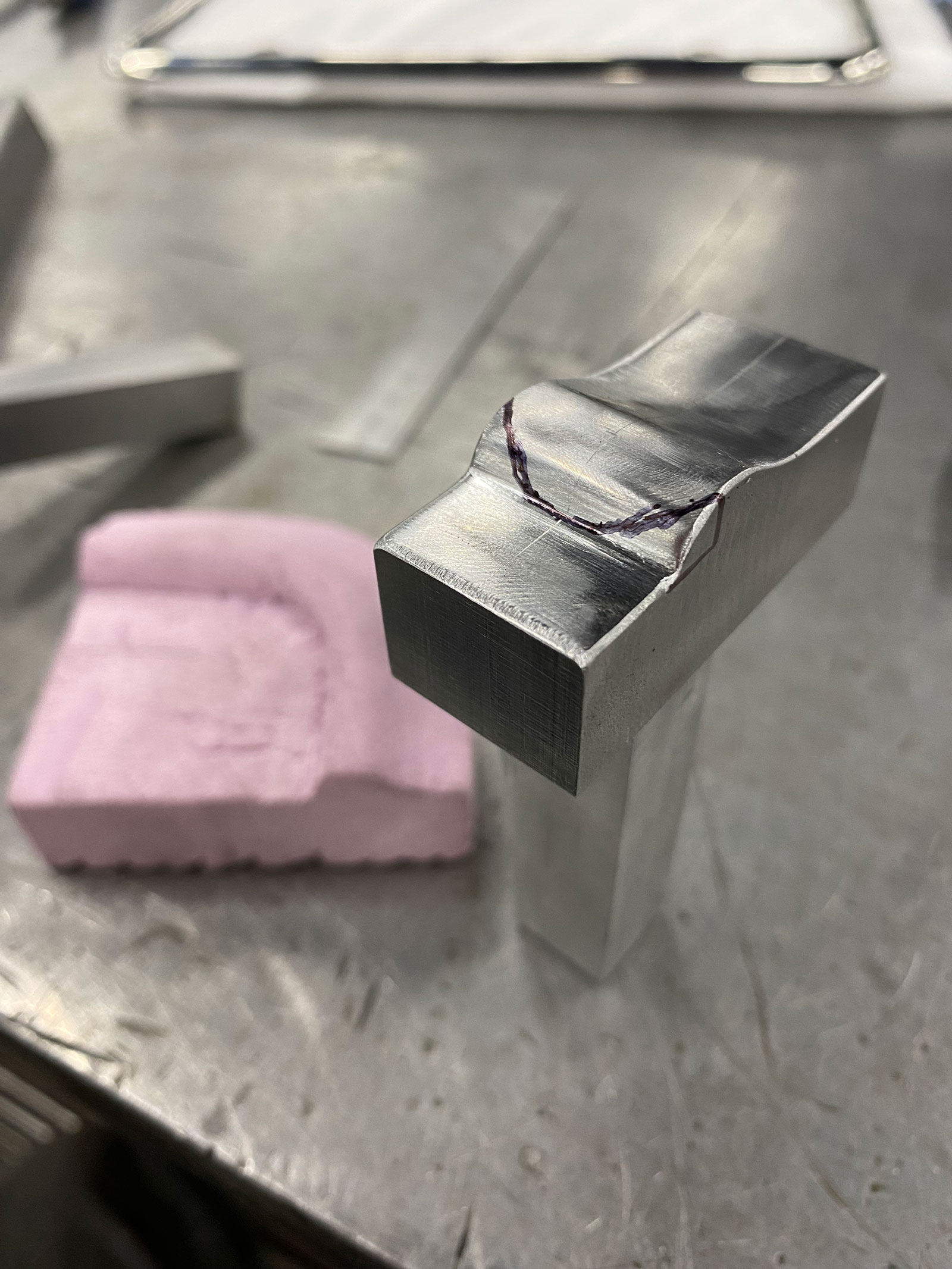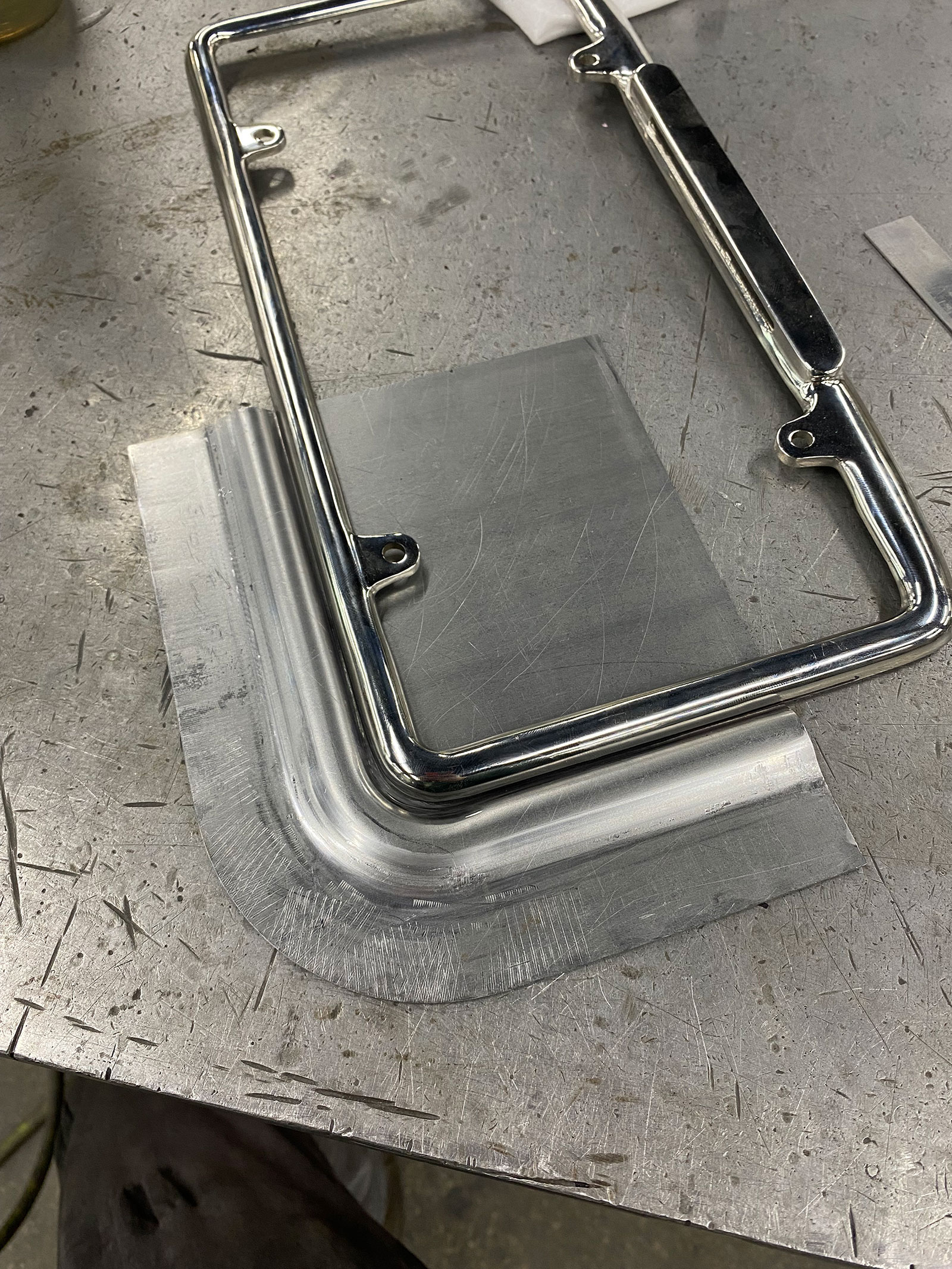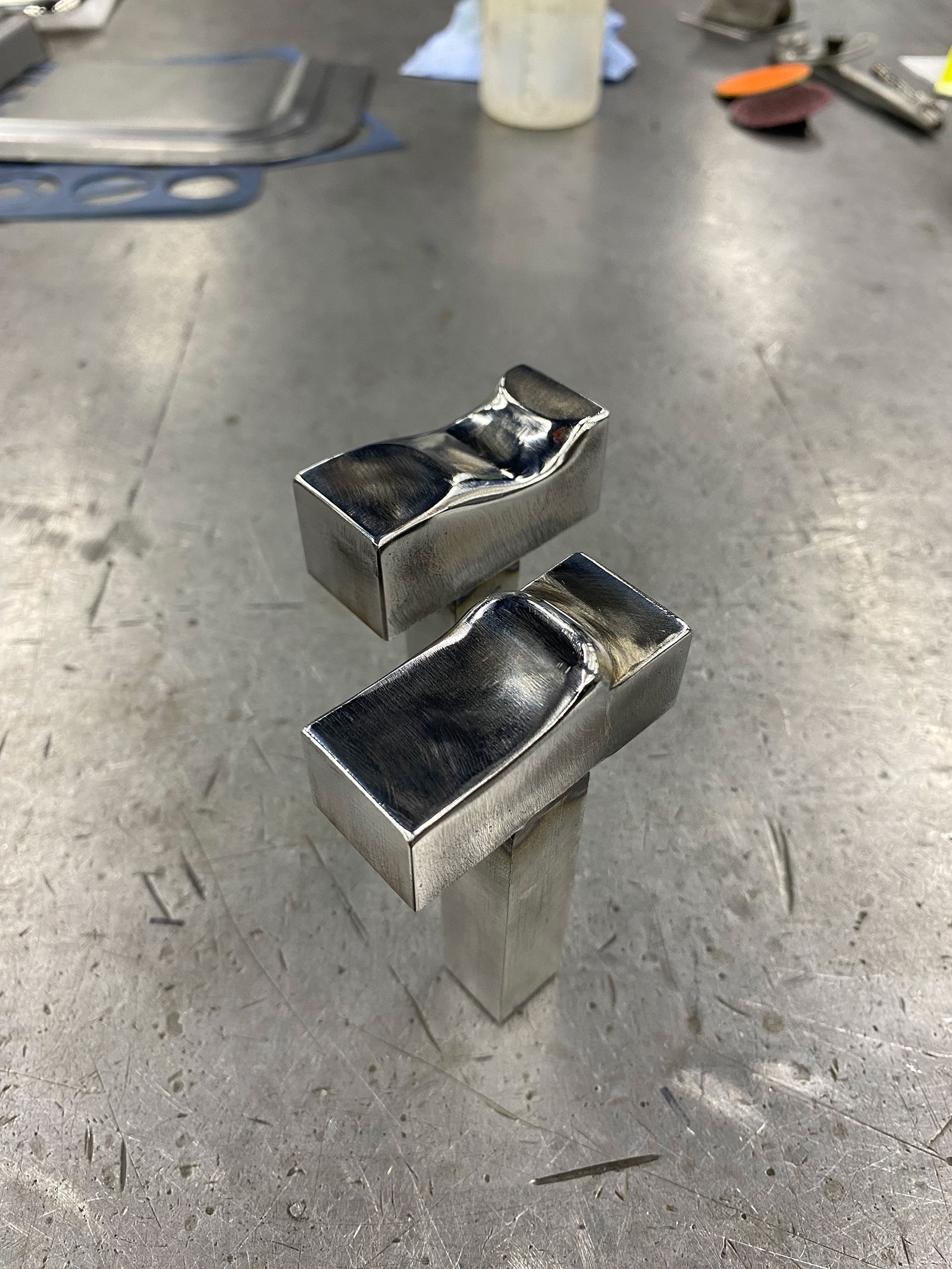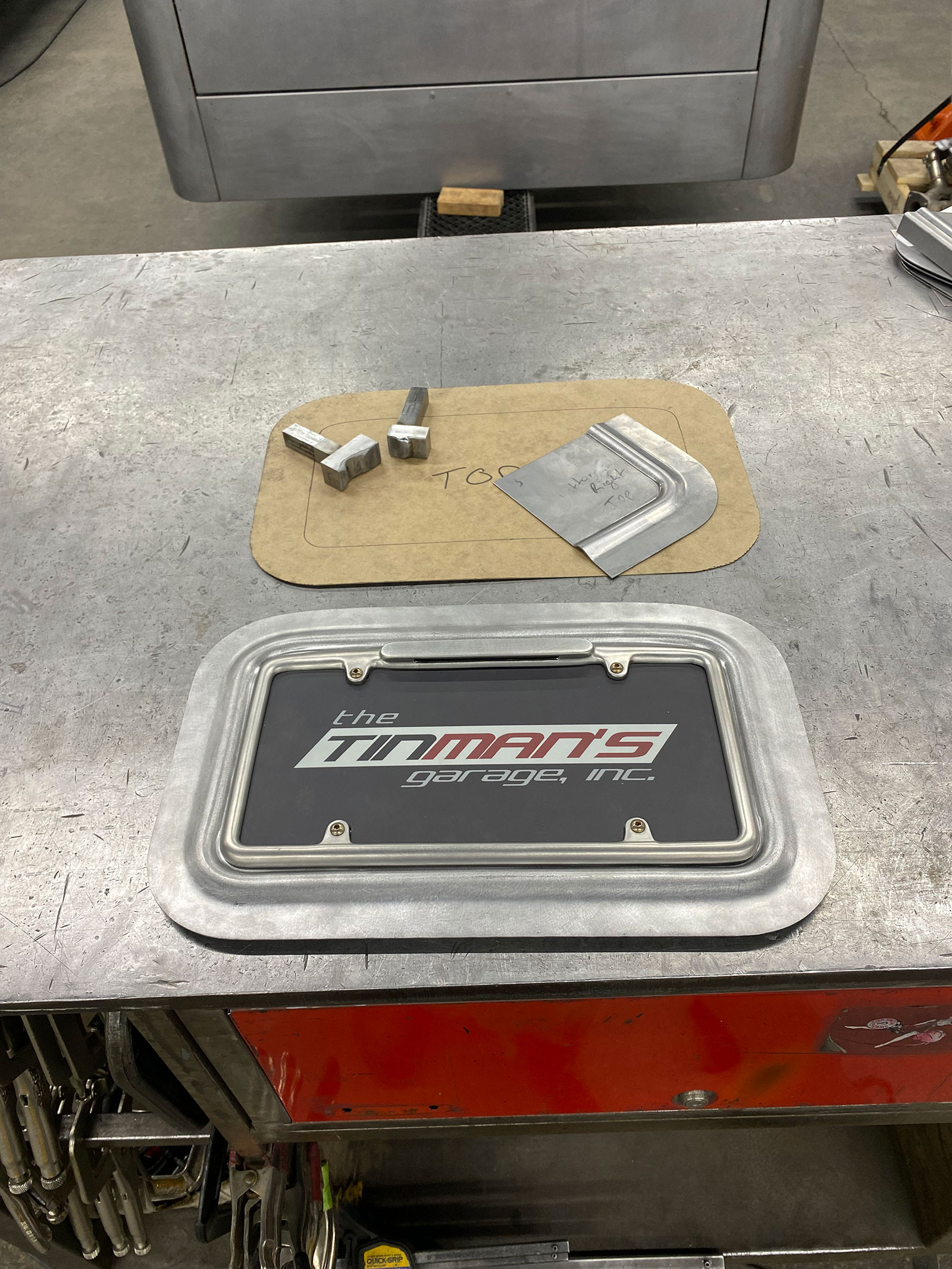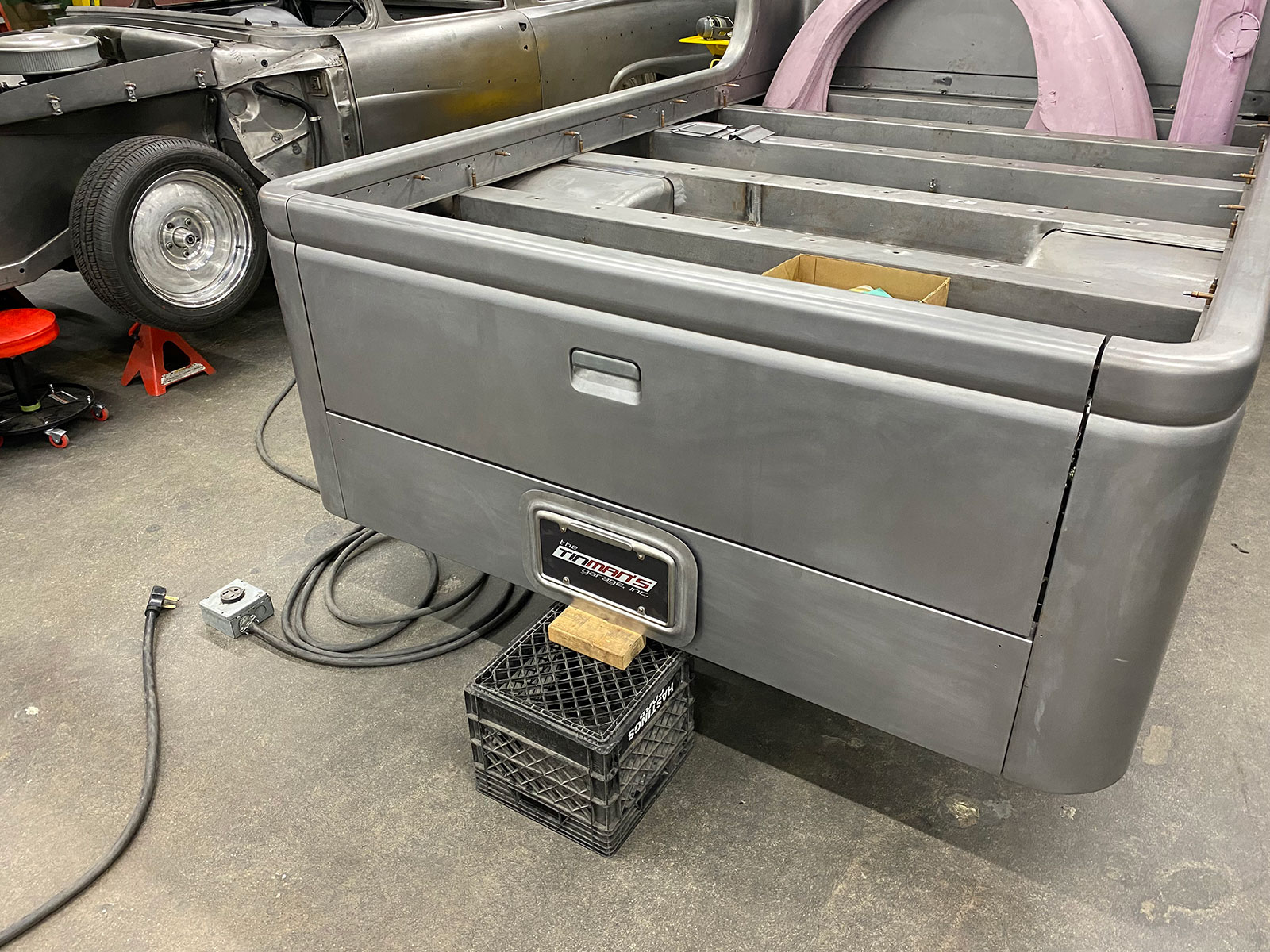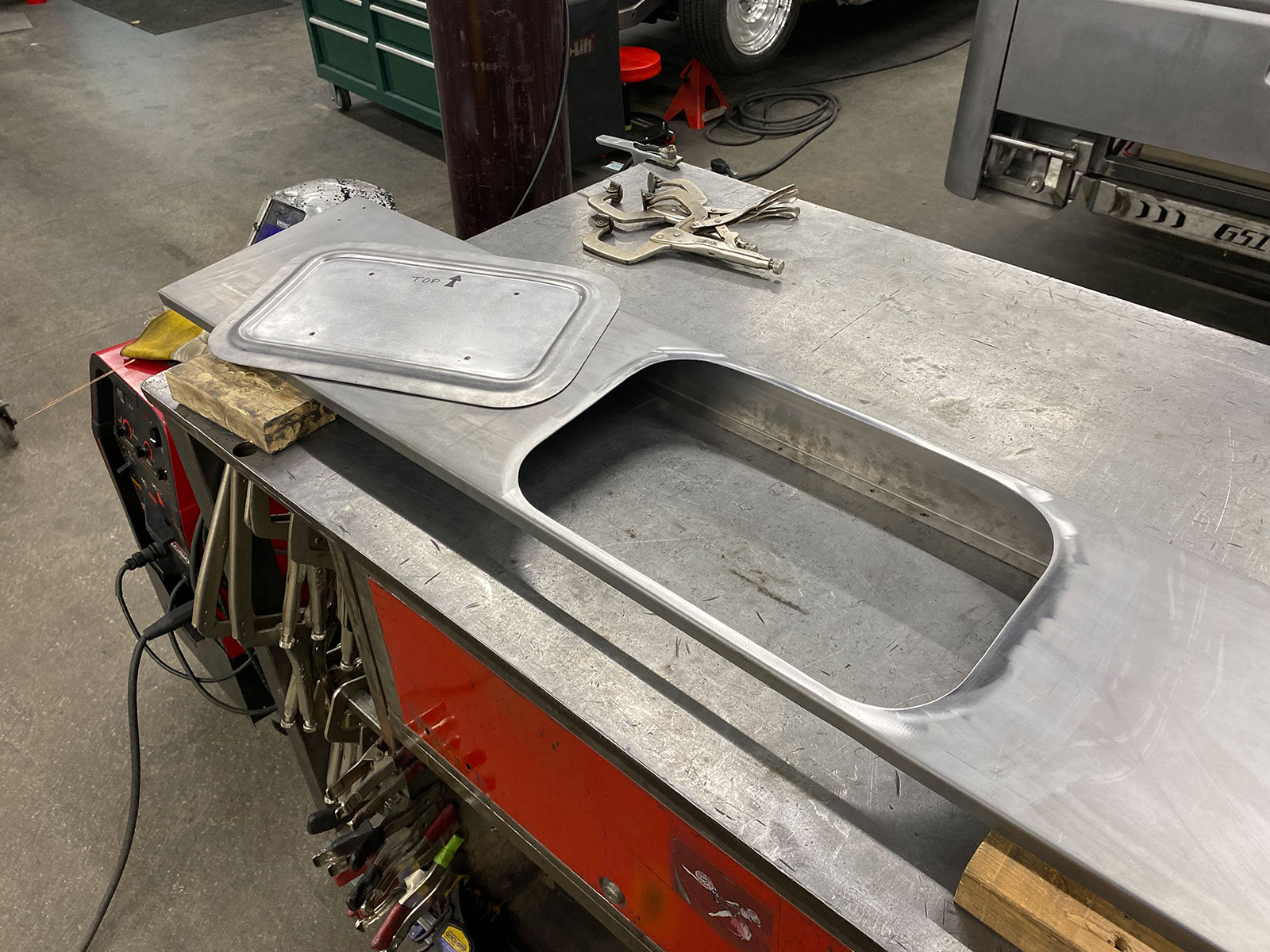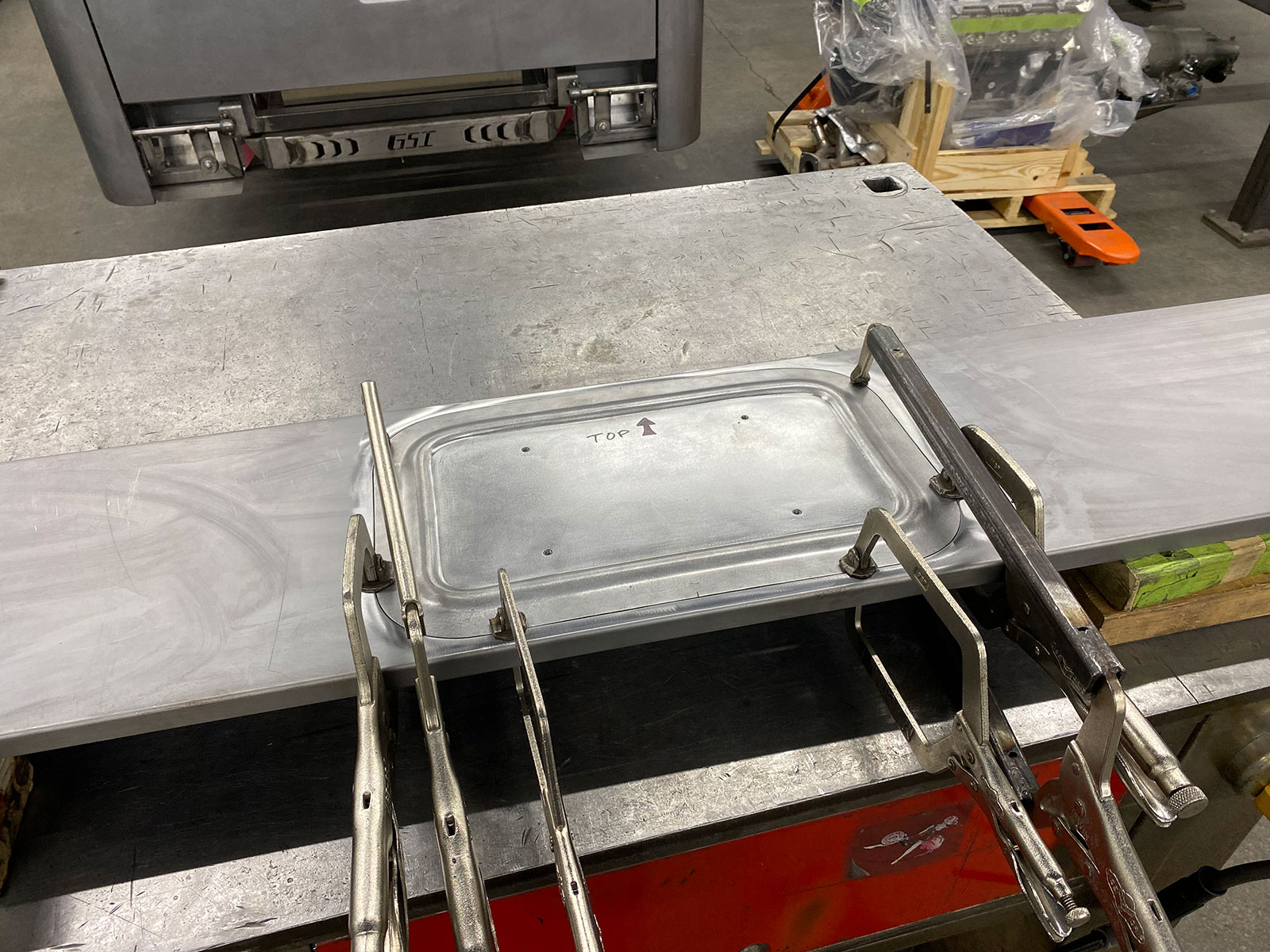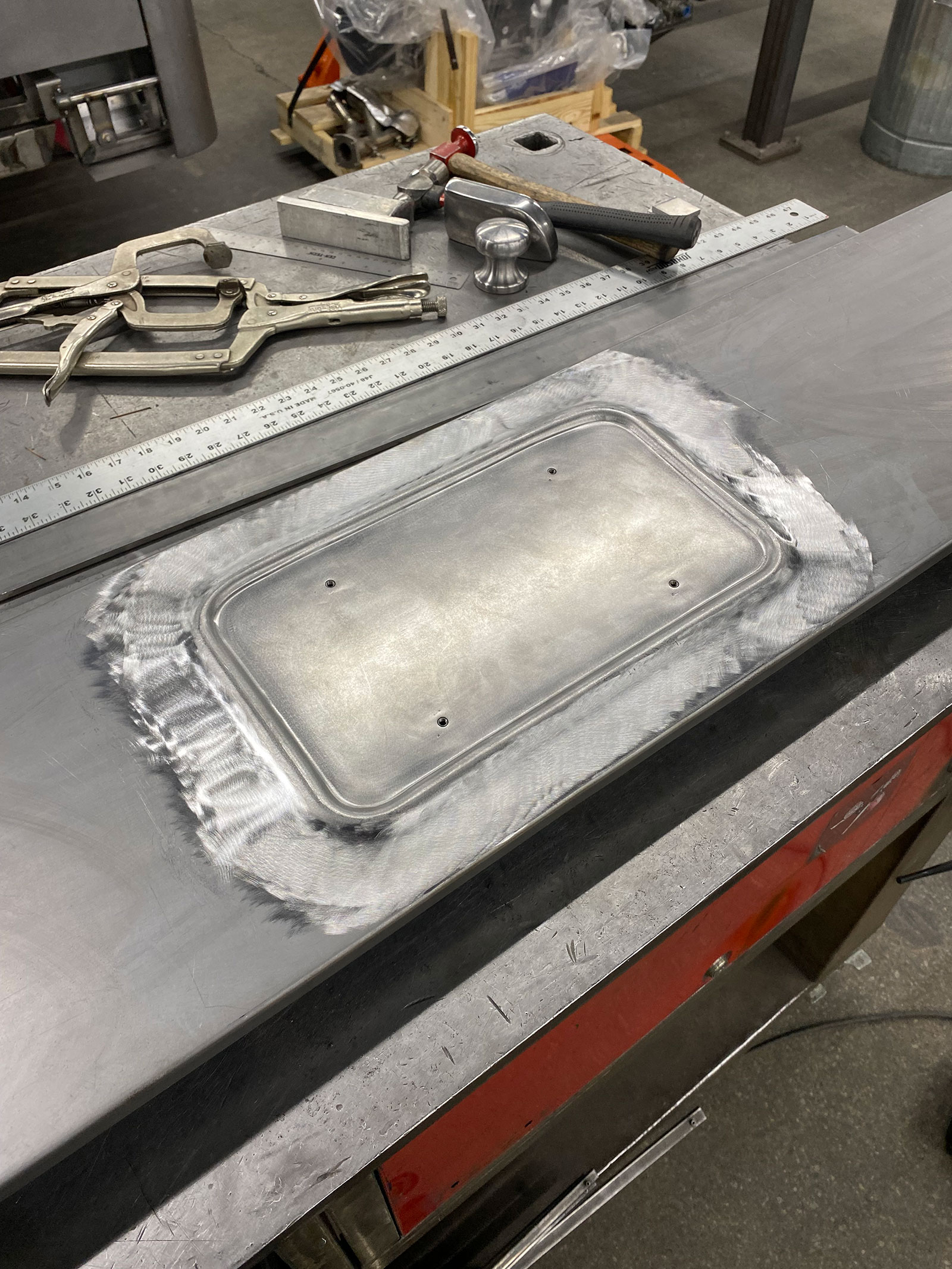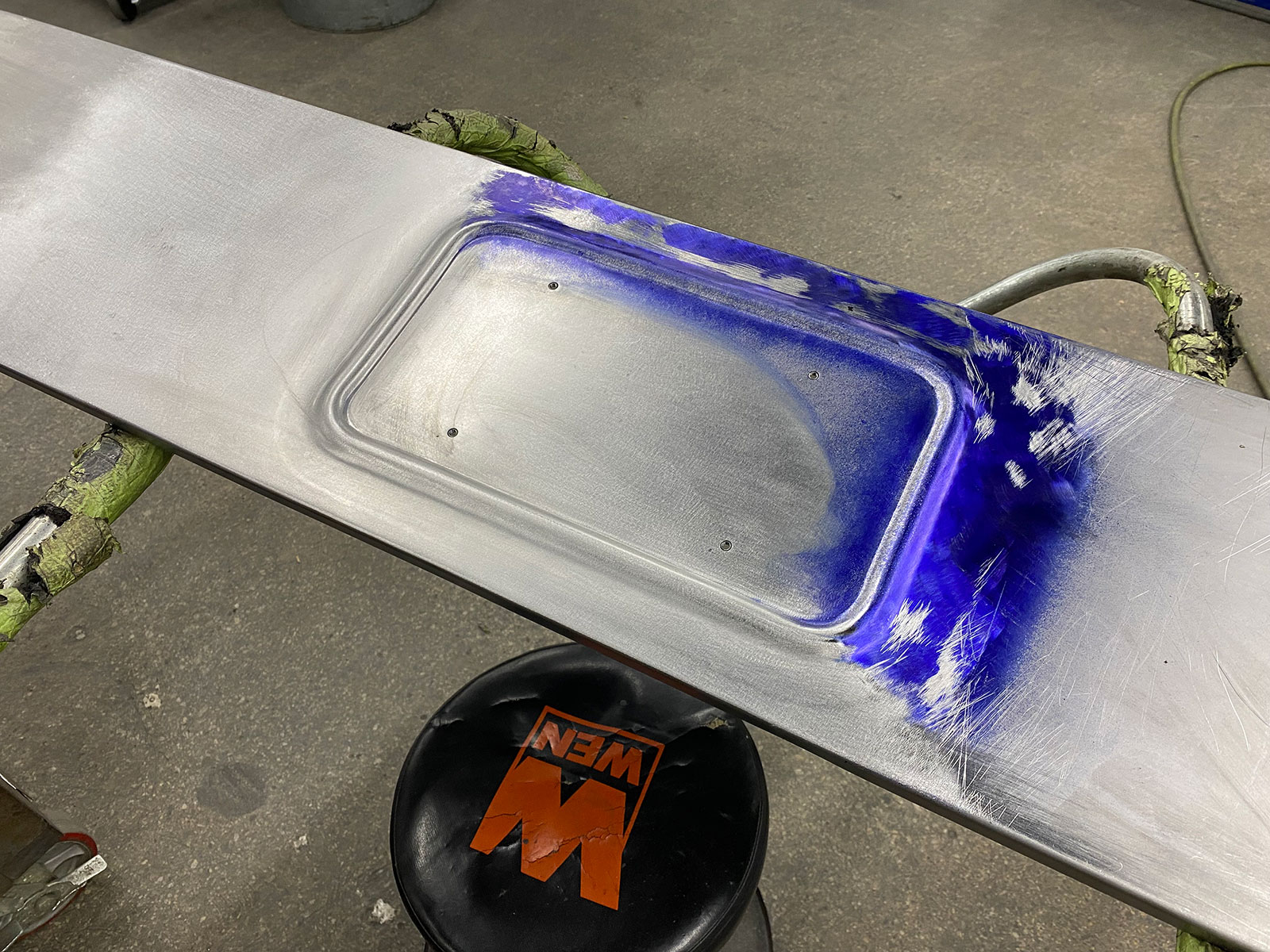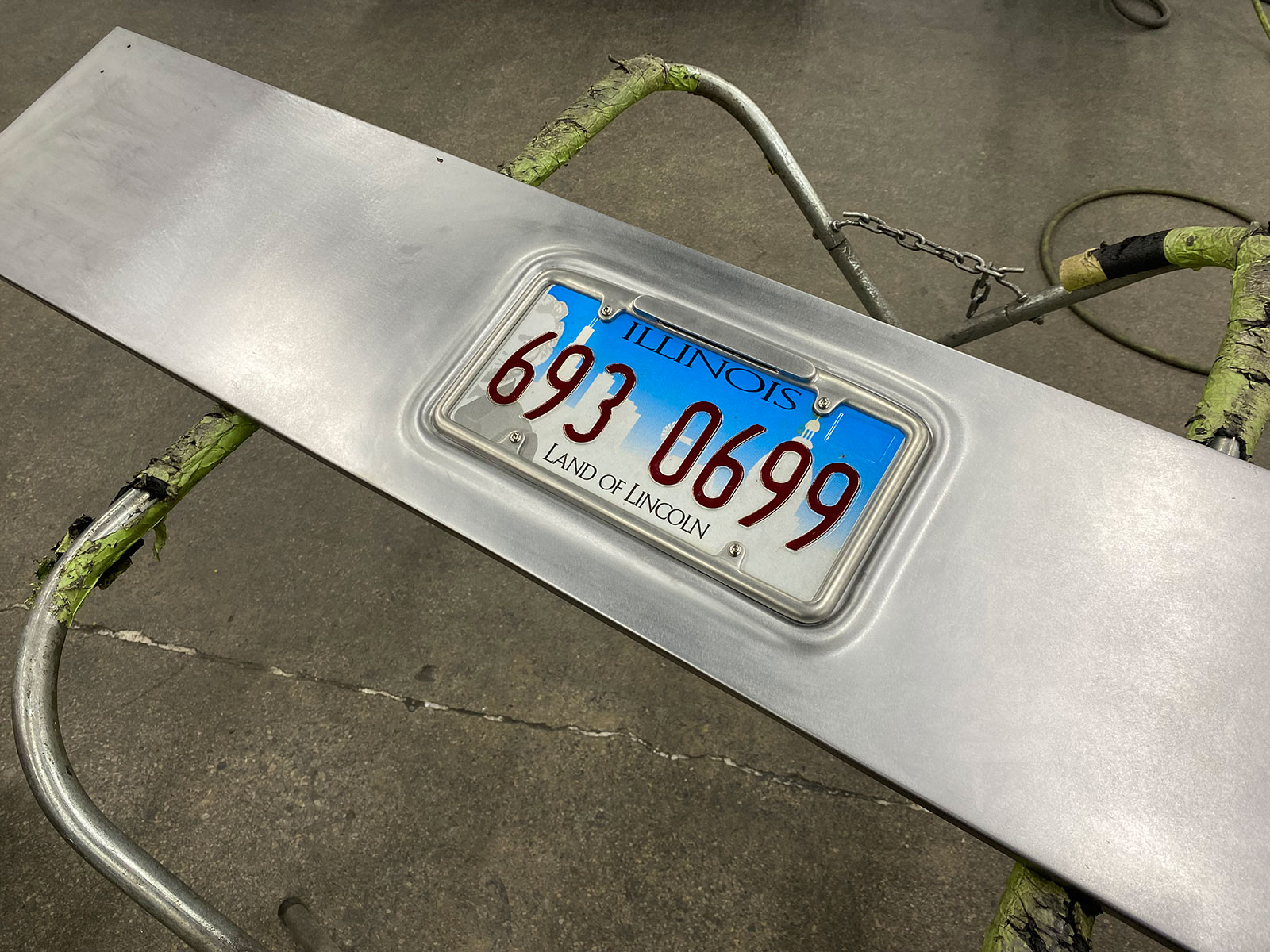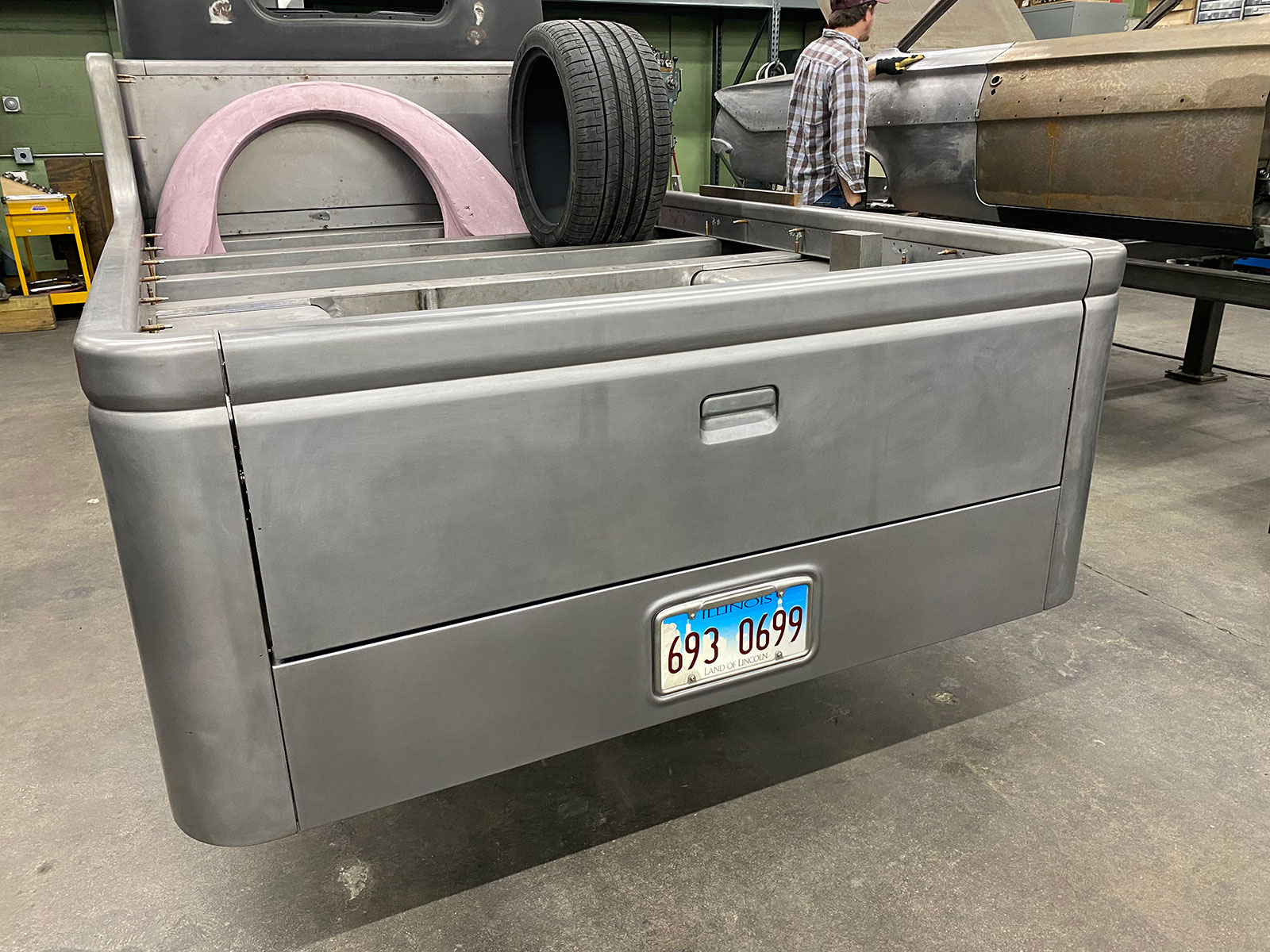 Source
Tin Man's Garage
(815) 991-5308
tinmansgarage.com