Restoring Summers' Iconic 1936 Ford Custom Coupe
By Brian Brennan   –   Photography By Wes Allison
It was at the Grand National Roadster Show in 2022 where I first saw the Jimmy Summers 1936 Ford coupe custom. I had heard stories of this forerunner of outstanding early customs but had never seen it in person. Over the years I may have seen a few old-timey black and white snaps before being exposed to some pics of it at a recent Pebble Beach Concours. I remember thinking, "What a distinctive look." But thanks to Jim Bobowski of New Jersey, the current owner and the one responsible for the impeccable restoration, I and many others were able to stand back and take in the amazing style.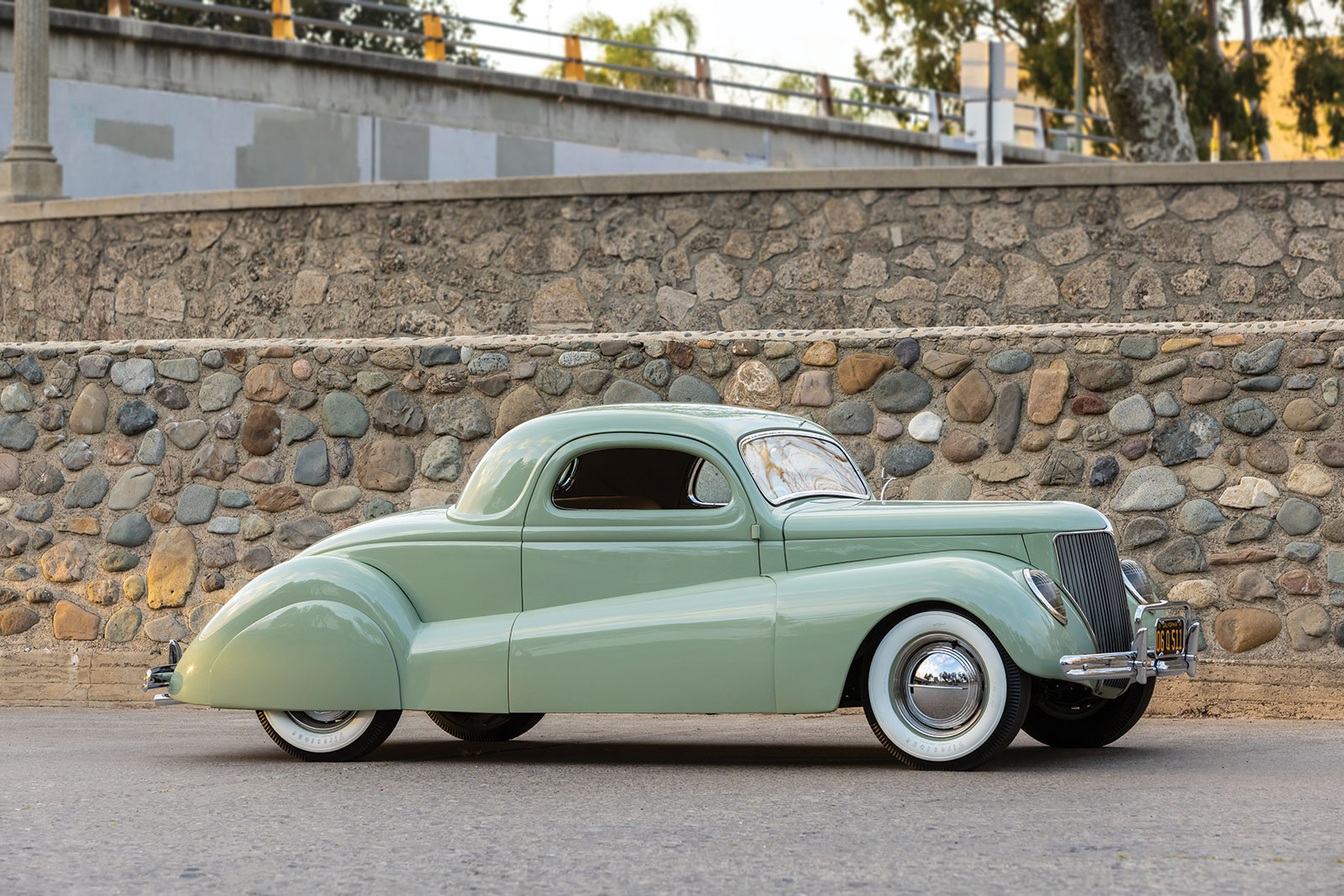 Finally having a chance to stand there in front of the custom and take it in, I thought to myself, "The stylized and flowing front-to-rear fenders truly give this custom a one-off look."
As I'm standing there, who walks up but Alex Xydias. I figure Xydias has seen it all so I should ask him about this custom. Wow, the stories that followed.
Read More: 1959 Brookwood Wagon With Vintage Power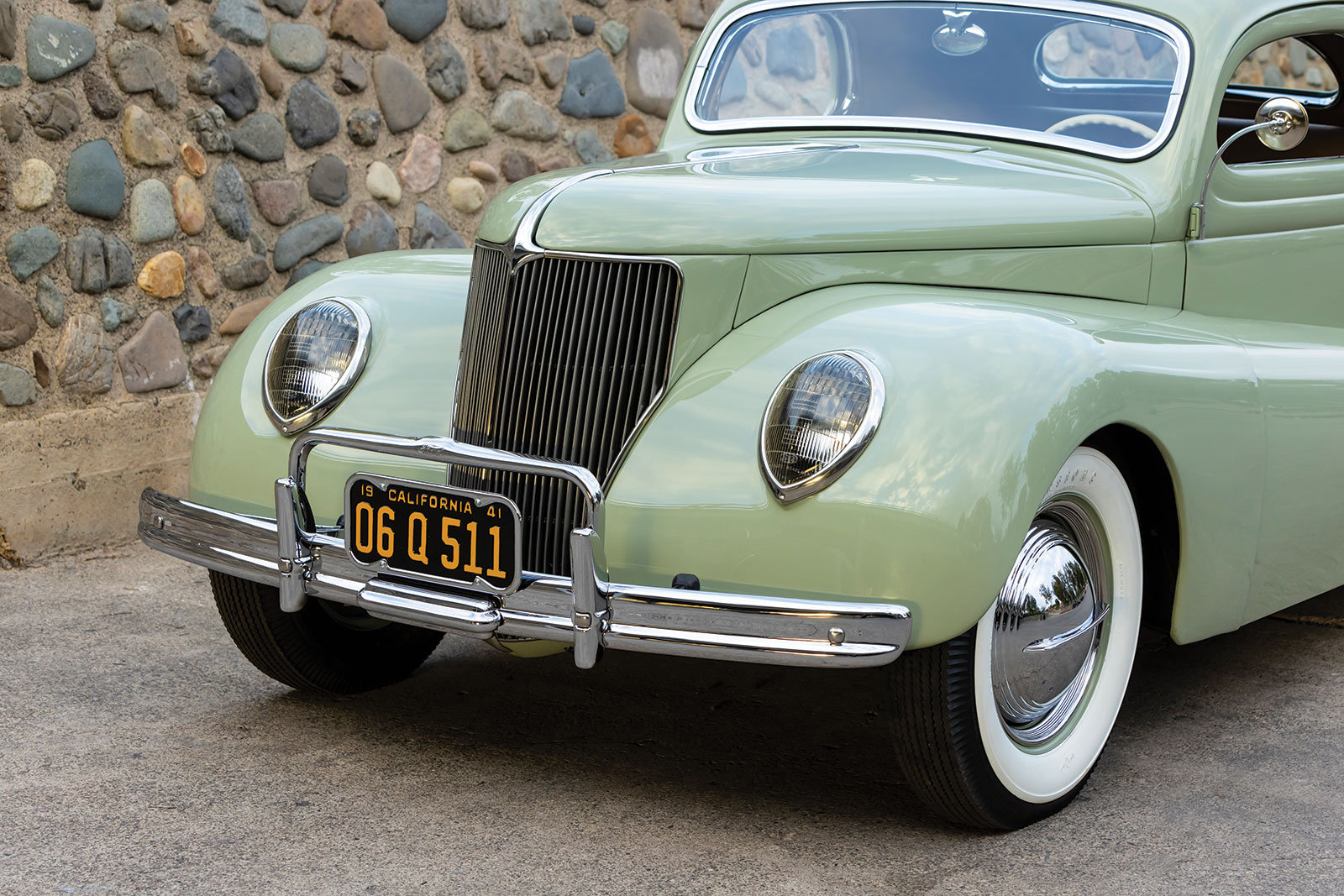 All of us should remember Xydias as the founder of So Cal Speed Shop but before those days there was the time when he attended Fairfax High School on Melrose Avenue in Hollywood. And guess who and what was across the street? None other than Summers and his shop (telephone: WHitney 3025, couldn't resist going back in time) specializing in custom cars and the Summers Fender Extensions. It was the frequent trips "across the street" that led to a lifelong inspiration on Xydias. It was Summers, his shop, and the projects that gave Xydias an enduring love of hot rods and customs.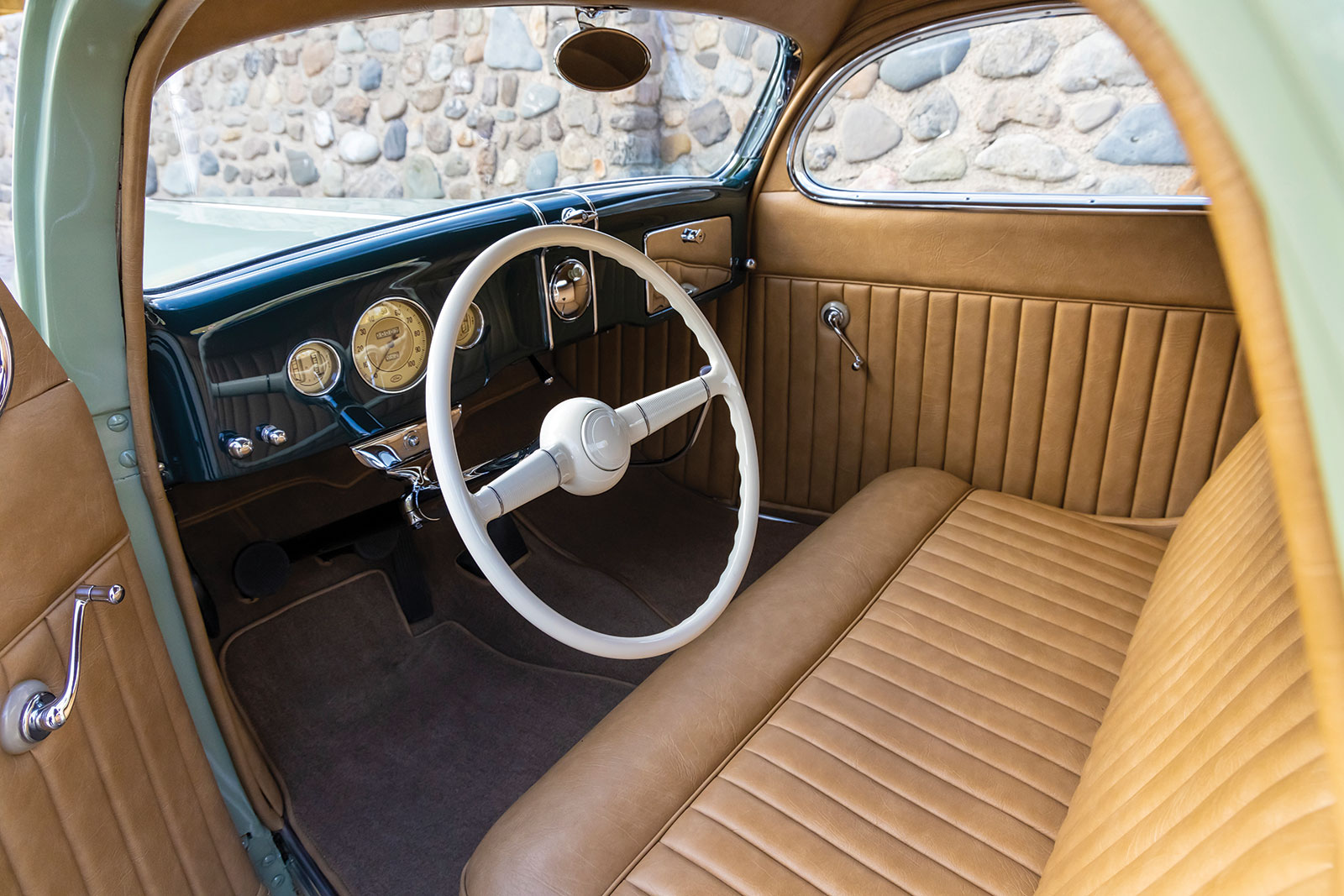 The trip down memory lane didn't end there. Next, Xydias tells me that, "… my sister dated the guy who owned it." Turns out it was Bob Fairman, an employee of Summers, whose nickname was "Barbells," being a weightlifter. Lastly, when the time came, Xydias had Summers do some custom work on his' 1934 Ford Cabriolet.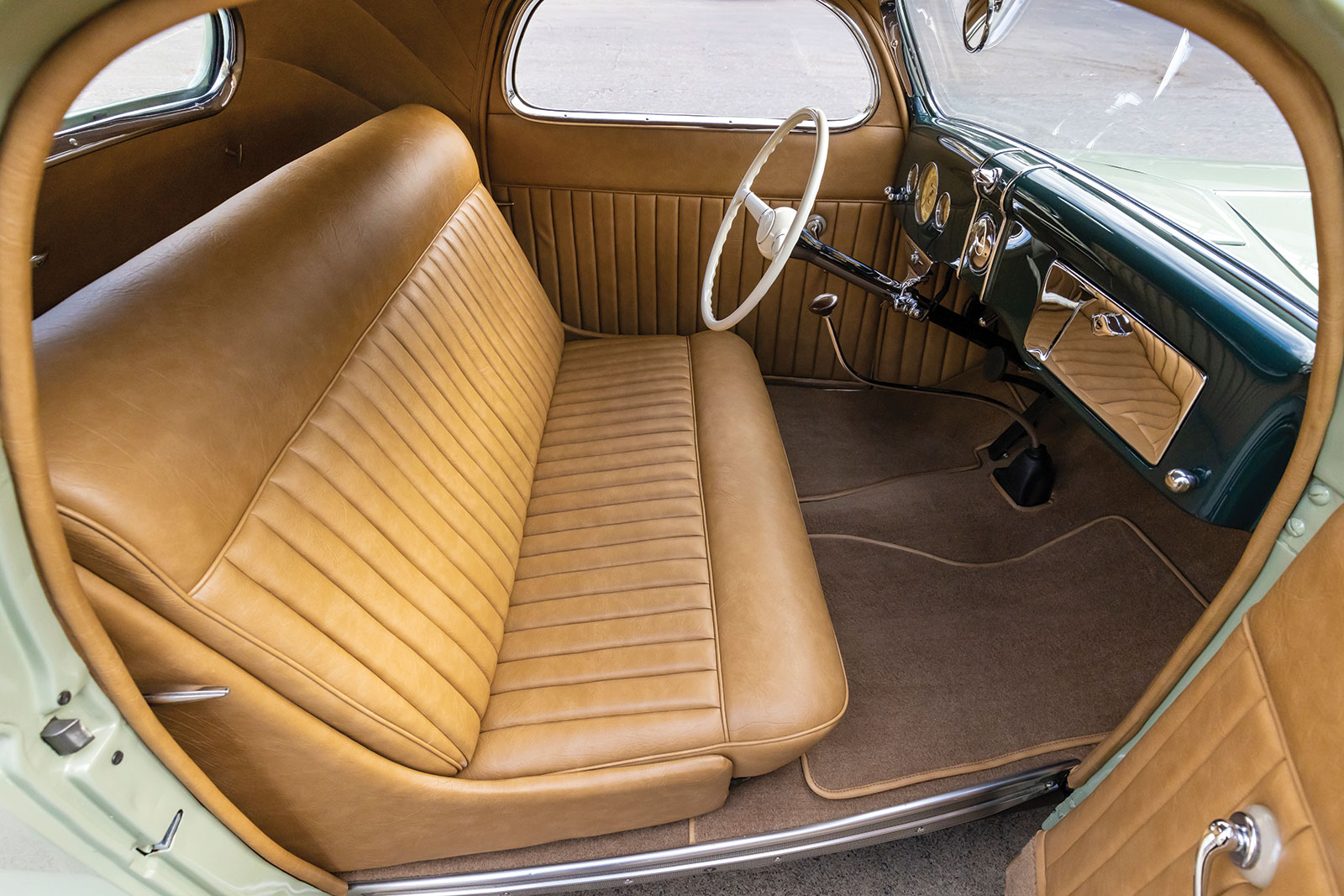 But, as they say, "For the rest of the story …" Xydias went on to tell me when assisting the current owner, he was able to assist Jim on what the original color of the car was … a Seafoam Green. That was an early sticking point and Jim wanted to make sure to get it right. Turns out no one was aware of any color photos of the car from back in the day.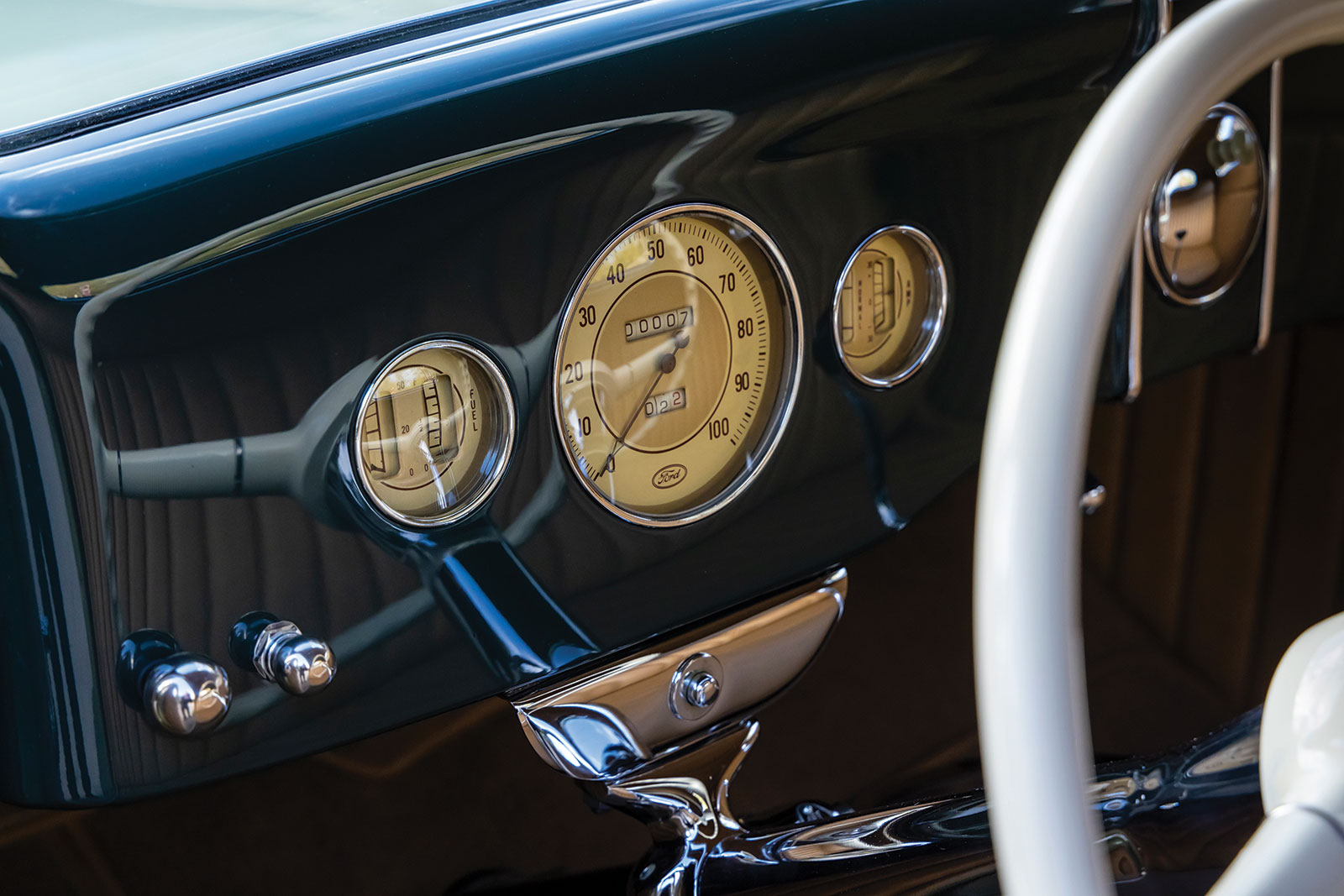 As Jim tells us, "It was Fairman who drove it all over the Los Angeles area until around 1947 or so when it was put on a used car lot for sale. Around 1953, Joe Johnson was returning from Korea and purchased Fairman's 1936 and drove it cross country to his home in Ohio. Johnson drove the car regularly and later painted it metallic maroon before selling it to John Eddington of Greenfield, Ohio."
Read More: Boss 429 Powered 1963 Ford Fairlane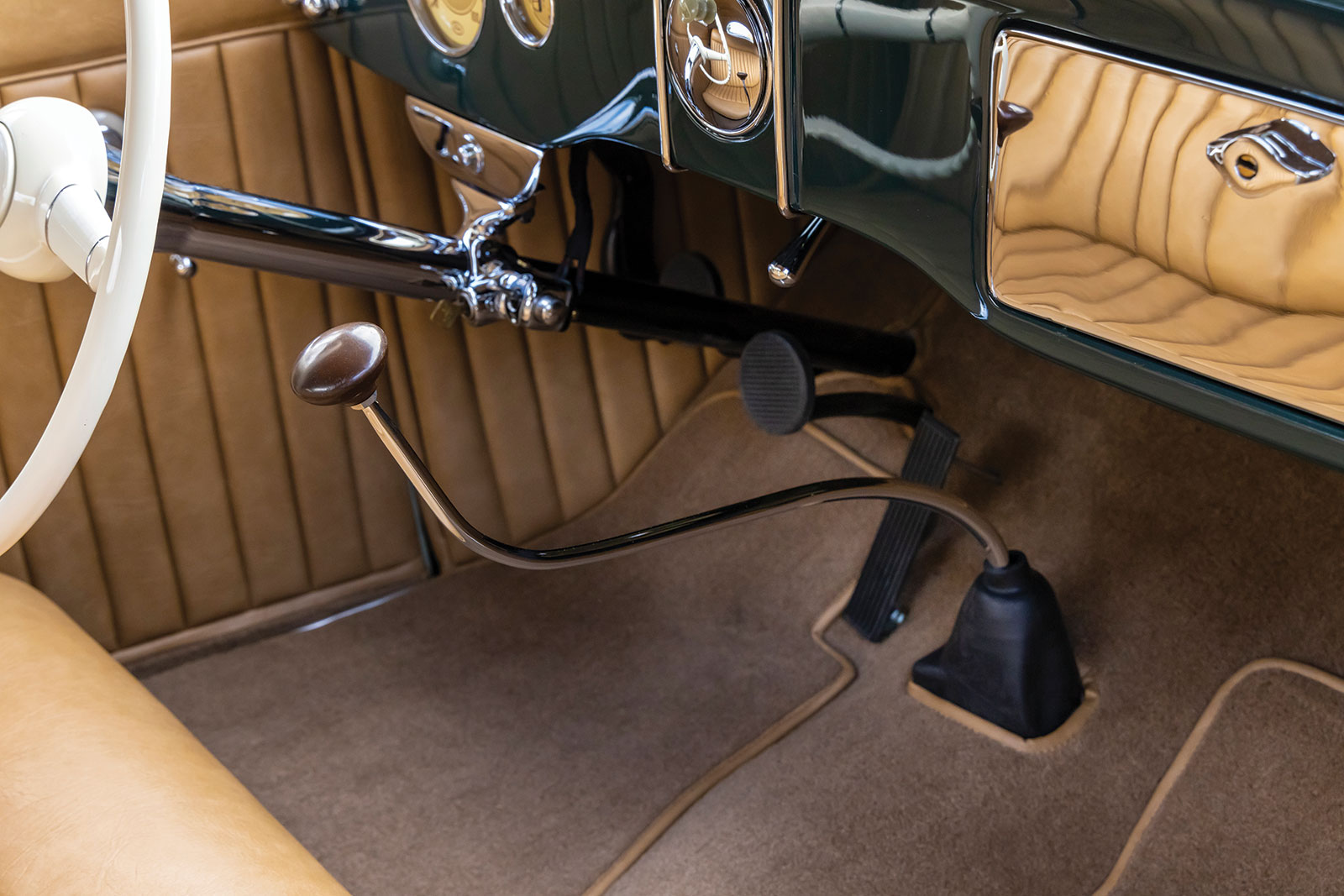 Eddington at some point realized that the 1936 Ford would have to "live" outside and be subject to the ravages of nature. It was then moved to a friend's inside barn storage but that too became unusable and the custom was once again placed outside and sat for years. Now it's 2009 and photos were posted on the HAMB of the coupe sitting in that same Ohio field. It was now that Jim tried but was unsuccessful in his attempt to purchase the car. It wasn't until 2017 when Jim was able to acquire the 1936 Ford and proceeded with the restoration.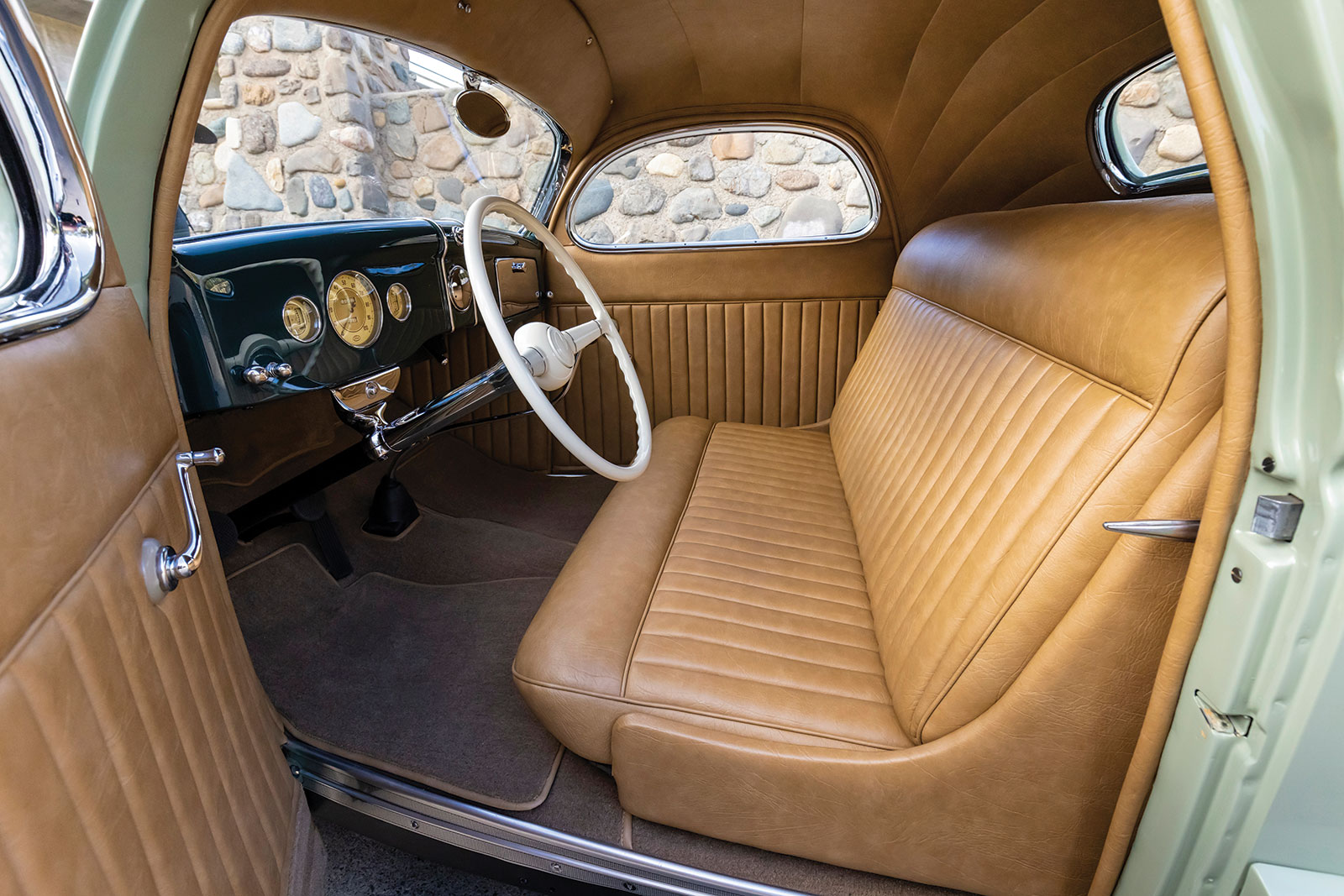 The car was originally built in late 1940 through the early 1941 time frame, making it a pre-war effort. Because of this the history of all these early hot rods and customs is still a bit sketchy. In speaking with Jim, he tells us another story that makes one accept how significant of a custom this 1936 Ford truly is.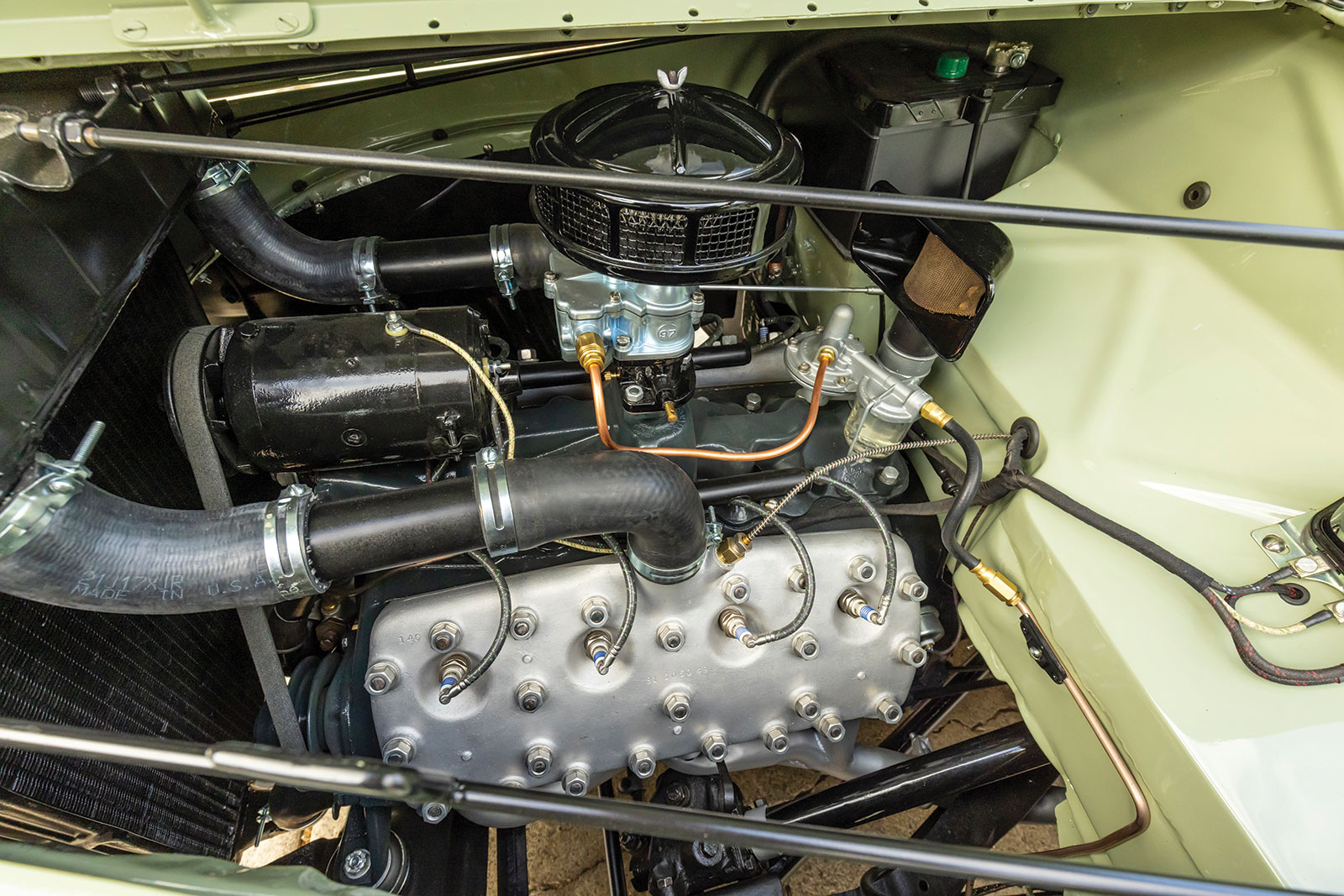 "It is thought by most historians to have many "firsts;" the earliest known chop on a 1936 Ford, earliest known use of door poppers on a custom, earliest known use of full fadeaway fenders on a custom, earliest known 1936 Ford custom, and so on. The full fadeaway fenders predate the first use of them on a factory American car, the 1942 Buick, by two years. The front fenders look like they were inspired by the Jaguar XK120, but the Jag did not come out until seven years later!"
Read More: 1937 Chevy Pickup With Street Rod Style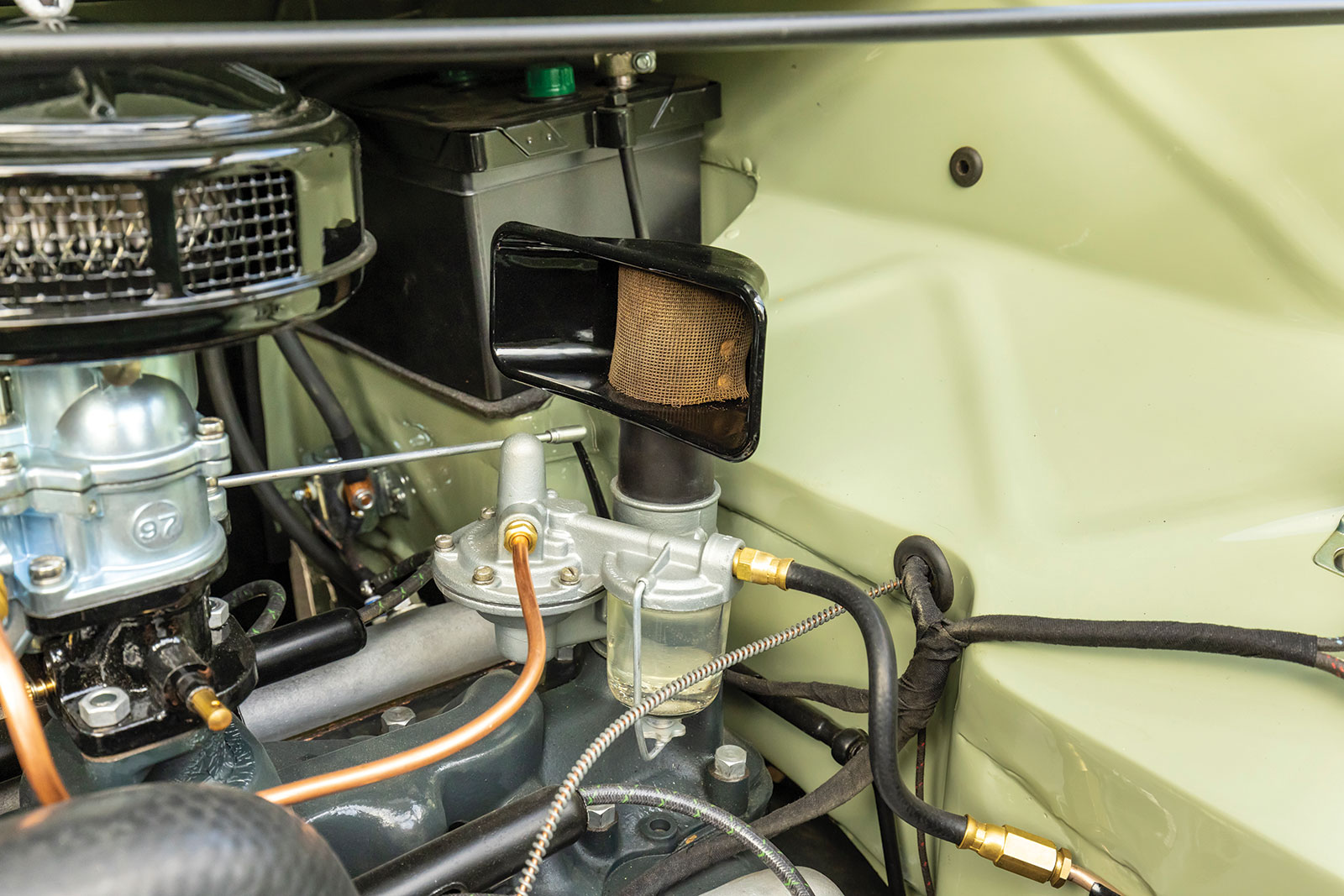 After speaking with Jim and Xydias it became apparent how noteworthy of an early custom this 1936 Ford custom coupe truly is. Over the course of the next five years Jim and Jon Schuchart of Schuchart Customs in York, Pennsylvania, collaborated on the restoration. Both Jim and Schuchart agreed that the custom should be brought back to its 1941 status. This meant using original 1936 Ford sheet metal in all repairs. After the body was sandblasted, an original sheet metal floor was located and the building process began. It's now 2022 and the car is finished in time to make its debut at the Grand National Roadster Show.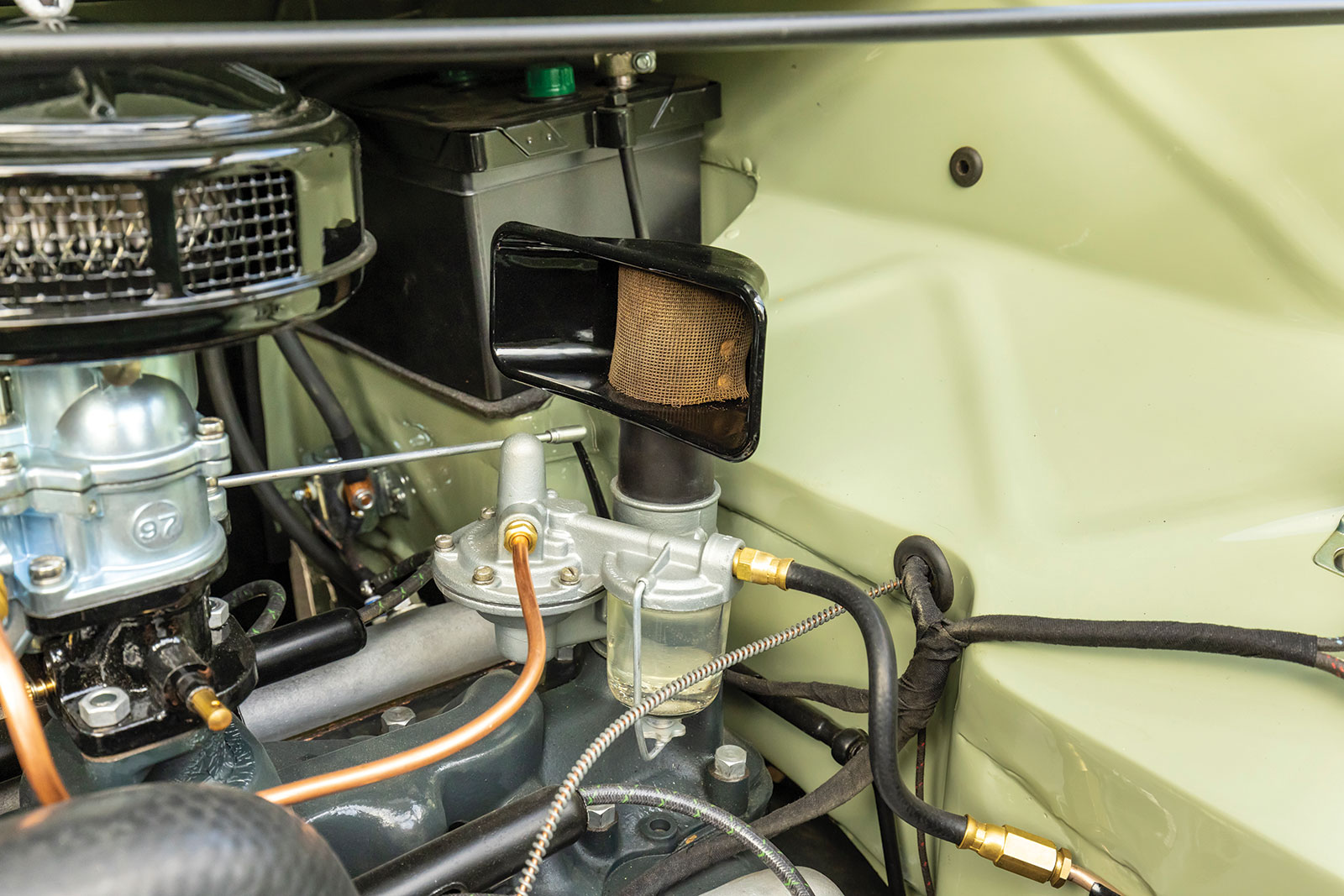 During the restoration process it was paramount that the original modifications made by Summers be retained and brought back to life, not changed or altered. The original sheetmetal modifications performed in 1940-41 by Summers at his Hollywood, California, address were: The roof was chopped 2-1/2 inches, the roof was filled, then the body was channeled 3 inches over the frame, the body was sectioned 3 inches, and the body reveal smoothed out at the rear of car. The fenders also received extensive reworking as they were custom hand-shaped one-off front fenders with full fadeaway fenders and a recessed rear license plate with glass cover. The lighting was also modified with 1937-38 Ford headlights and 1939 Ford (teardrop) taillights. The hood was modified to feature custom sectioned solid hood sides, the door handles shaved and mechanically operated, and hidden door and trunk poppers were added.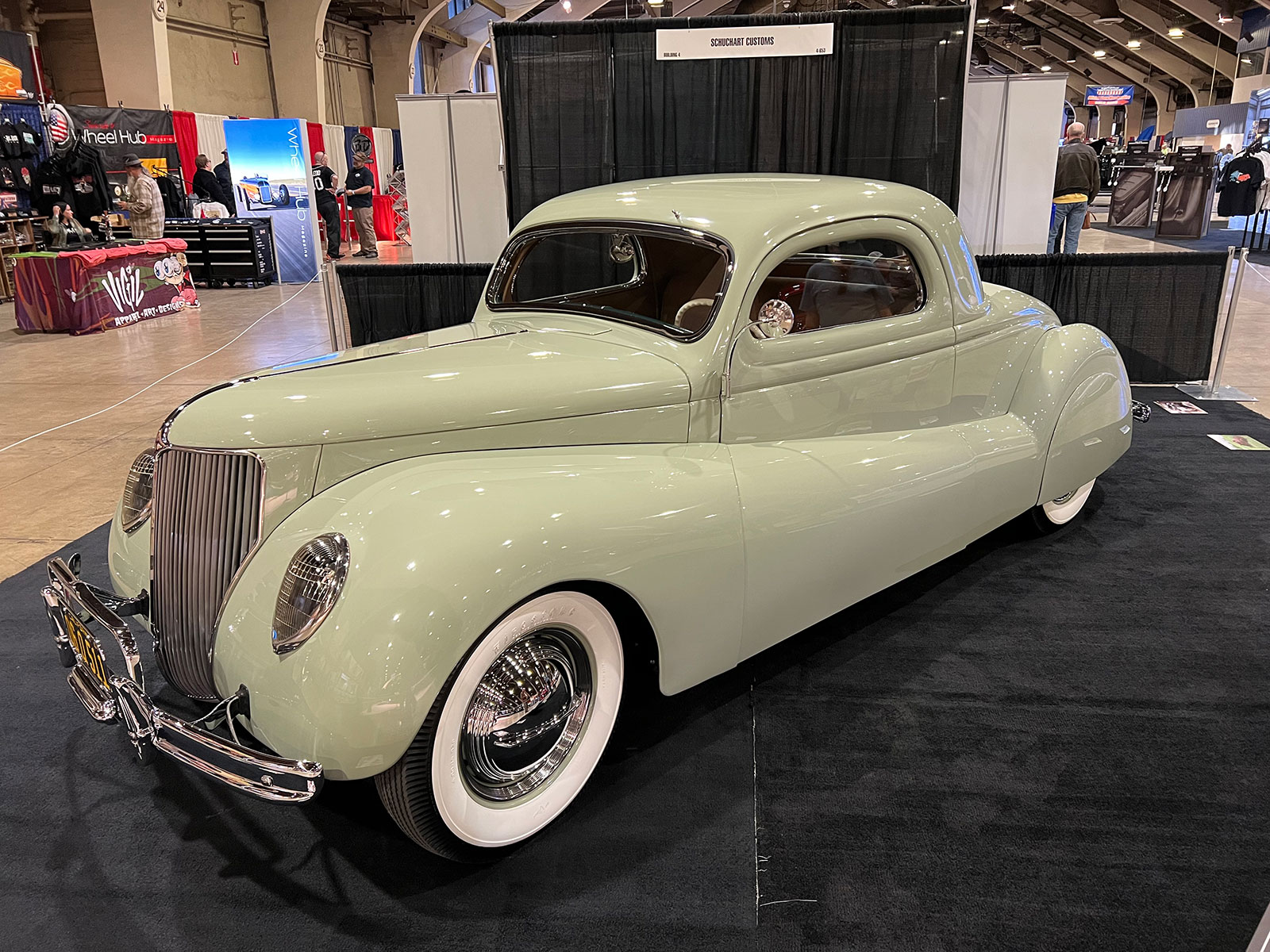 After the extensive restoration it was then Schuchart Customs that handled the substantial bodywork. From here Schuchart painted the 1936 Ford in a custom-mixed Seafoam Green lacquer that matched the original body color.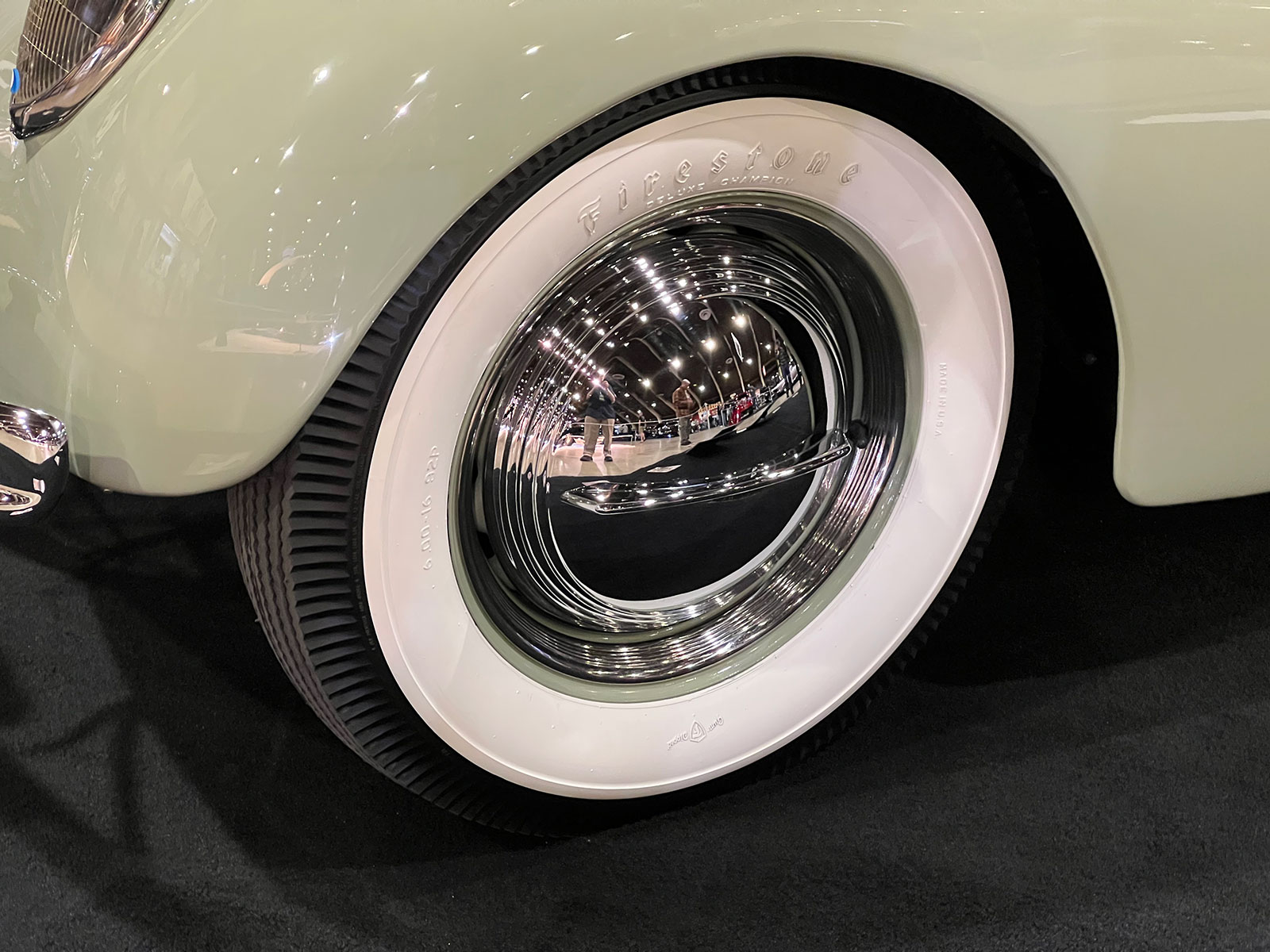 Nestled between the factory frame rails is a 1940 Ford Flathead V8 engine (221 inches) with all the machining handled by Roger Nelson, including balancing the V8. Other components include Jahns pistons, 24-stud aluminum heads, and an aluminum intake topped with a single Stromberg 97 carburetor. The 97 is covered with a factory air cleaner that was sectioned for hood clearance. Ignition is supplied by a stock distributor, generator, coil, and plug wires to run the original 6V system. The ground smooth aluminum water pumps are used with a factory mechanical fan and factory radiator. A departure from the factory is the custom-made dual-exhaust that runs back to a pair of Porter mufflers. Matched to the Ford Flathead engine is a 1939 Ford transmission that moves the power rearward through the factory torque tube to a 1936 Ford "banjo"-style rear end equipped with 4.11 gears.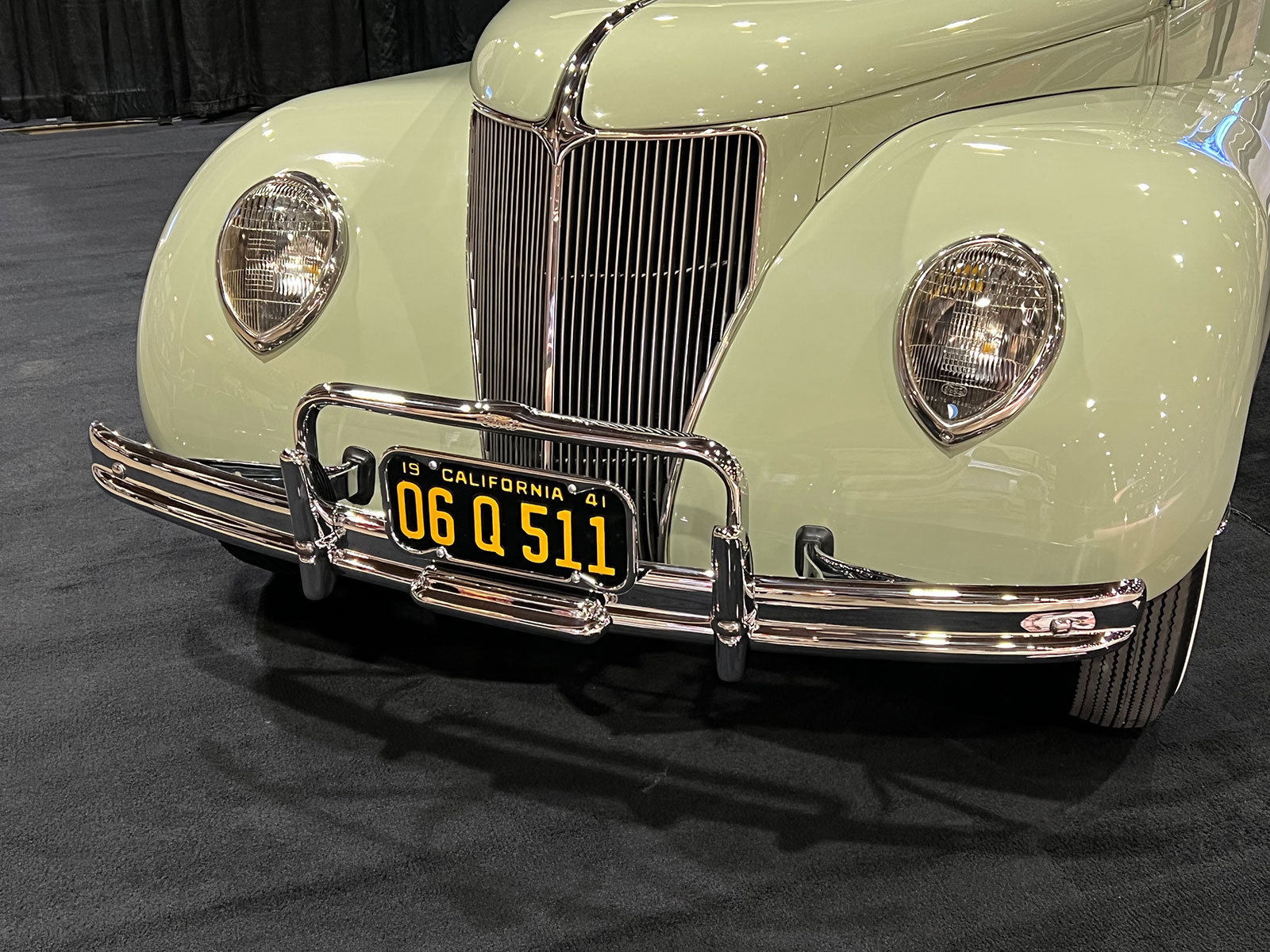 Read More: Father & Son Built 1953 Buick Special
The suspension was upgraded back in the day to 1940 Ford spindles to accept the hydraulic 1940 Ford brakes (front and rear) along with a 1939 Ford master cylinder. The suspension was dropped using lowered rear leaf springs while aircraft tube shocks are used. The steering continues its '40s theme using a box, chromed column, and wheel. At the corners you will find 6.00×16 Coker/Firestone bias rubber mounted to 1936 Ford steelies (dressed in aftermarket flipper caps and chromed trim rings) with the factory "wide 5" pattern.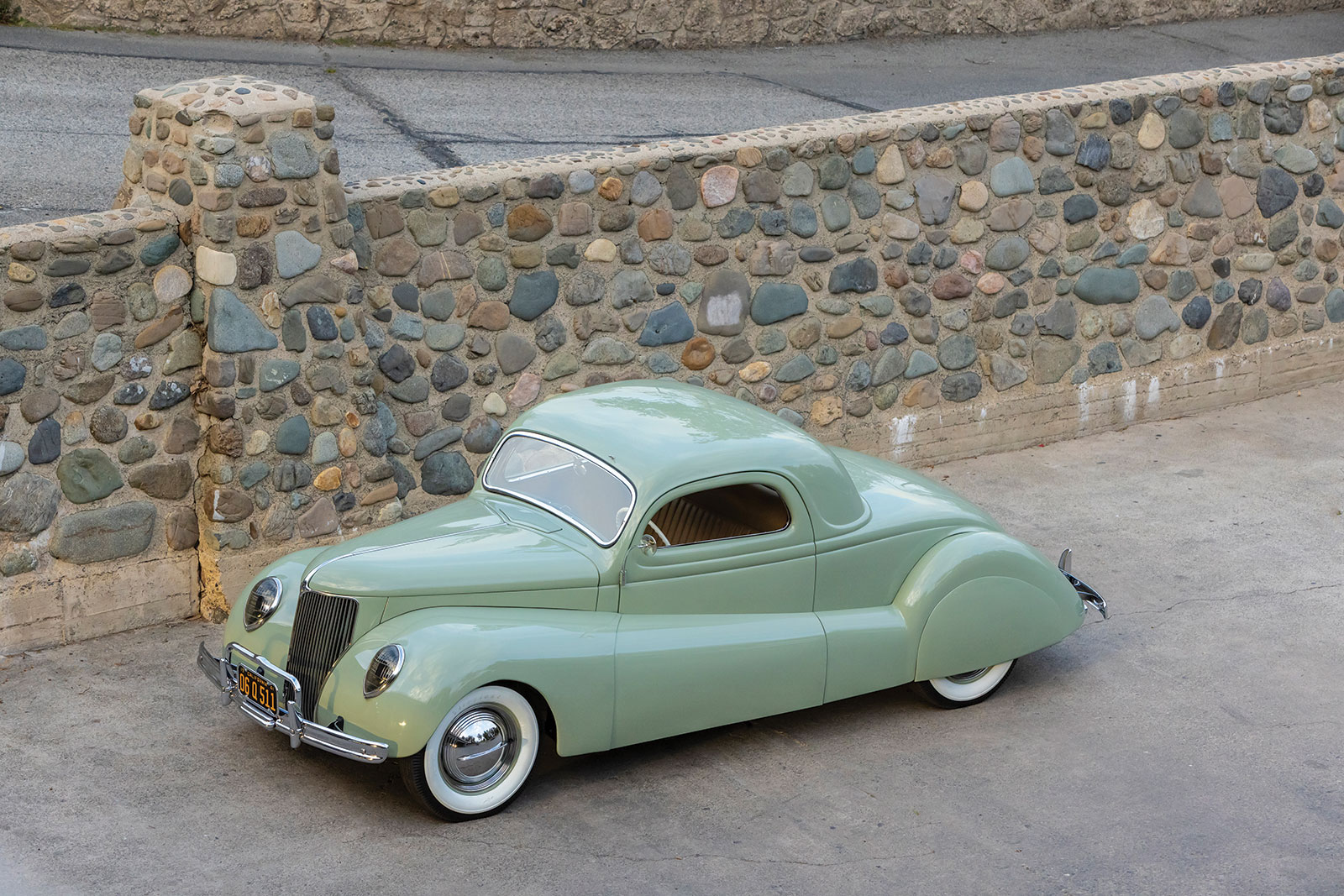 Inside, the OE 1936 dash is dressed in chromed accessories retained from 1941. The factory instrumentation is preserved (but, of course, freshened) and wired into service with cloth-covered original-type wiring all by Schuchart. David's Custom Interiors was selected for the stitchwork that includes tan-colored Naugahyde over the factory bench seat, door and kick panels, and headliner. The carpeting is deeper tan pile carpeting.
To truly appreciate customs, one must see where they came from and the Jimmy Summers 1936 Ford coupe custom is a great place to start. The custom looks as if it's cruising down the road while standing still … truly a timeless design.