Bug Abatement on the Fly
By "Rotten" Rodney Bauman – Photography by the Author
For some, the repetitious task of car washing is doggone drudgery, like a mindless, mundane, monotonous chore. Others may take the very same task to higher levels as serious business. Either way, this'll be about a wash.
No matter which car-caring category you might fall into, the safety tips we'll offer here could take the sting out of road trip cleanups, as well as higher-level detailing procedures. At any rate, the little work party to follow must be thrown.
To ensure a dramatic effect, we've chosen a colorful test vehicle. With its rather bright yellow frontend, "Guardrail" Willie Martin's flammable '55 Chevy is a moving target for a multitude of suicidal flying insect types—including things that sting.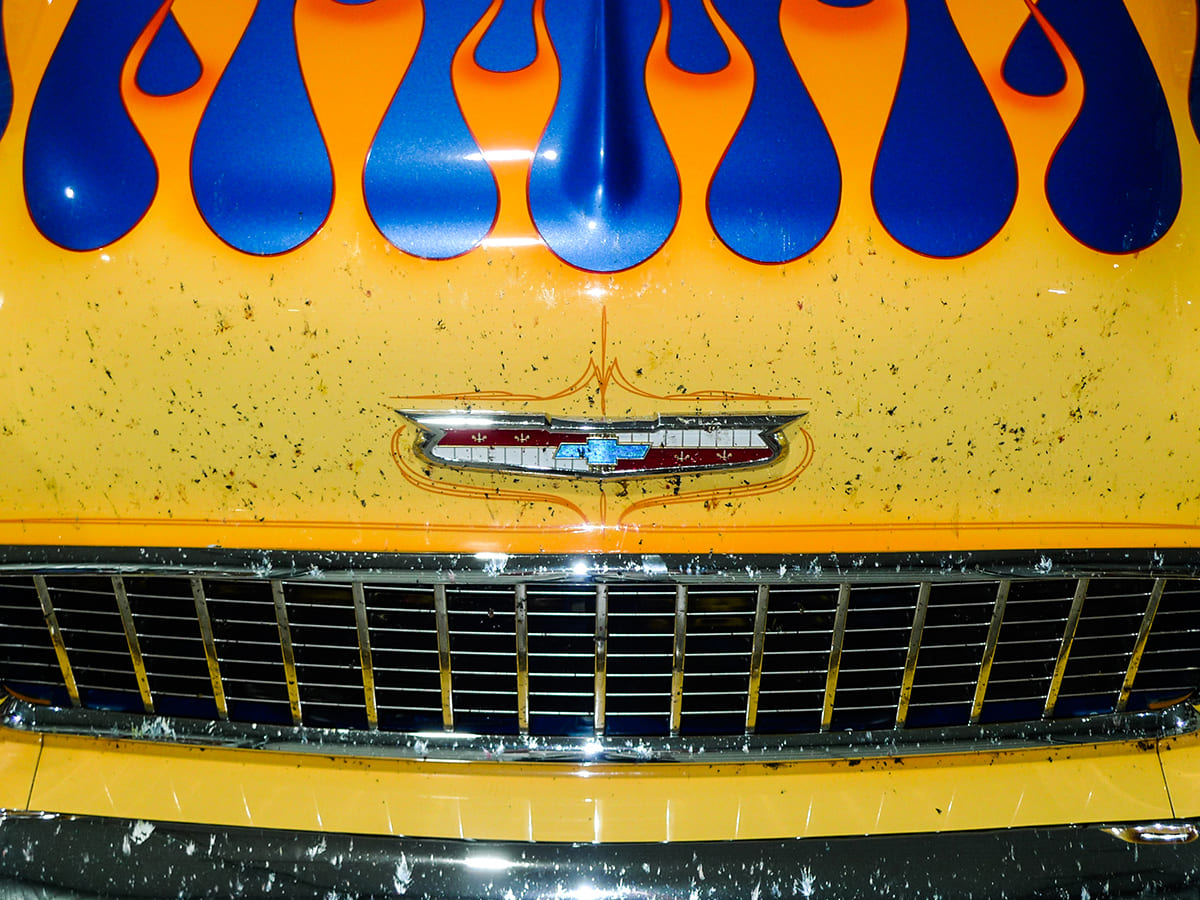 At the time of this typewriting, two Arizona hot rodders are making the trek to Montana for our area's premiere event, "The Big Shindig!" By the time Martin and friend Jim Sheridan arrived at our shop, the frontend of the old '55 should be quite a mess. We'd imagine that sunshine, heat, and wind will've hardened splattered bug bodies, too.
Lately we've heard some positive reviews for Mothers-brand Bug & Tar Remover. Here in our area, however, parts stores don't seem to stock it. Summit does. In fact, they carry the entire Mothers product line. Known for quick, dependable deliveries as well as unbeatable prices, Summit has become our Plan A source for the parts and materials we routinely require.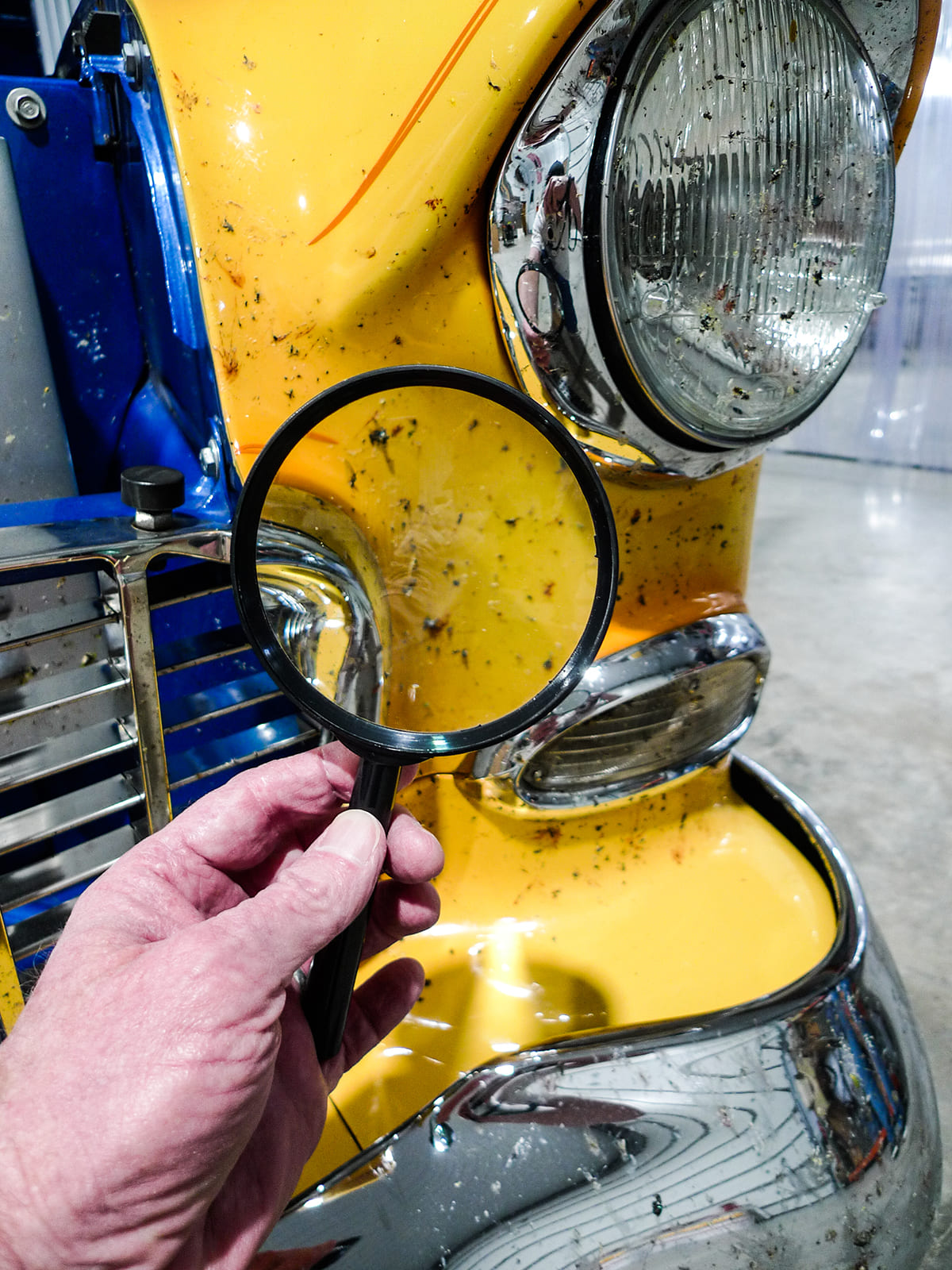 The minor detail job at hand will be a team effort. Among four team members there are no professional detailers, but the creator of our test vehicle's 20-year-old finish is onboard, so we've pretty much got this.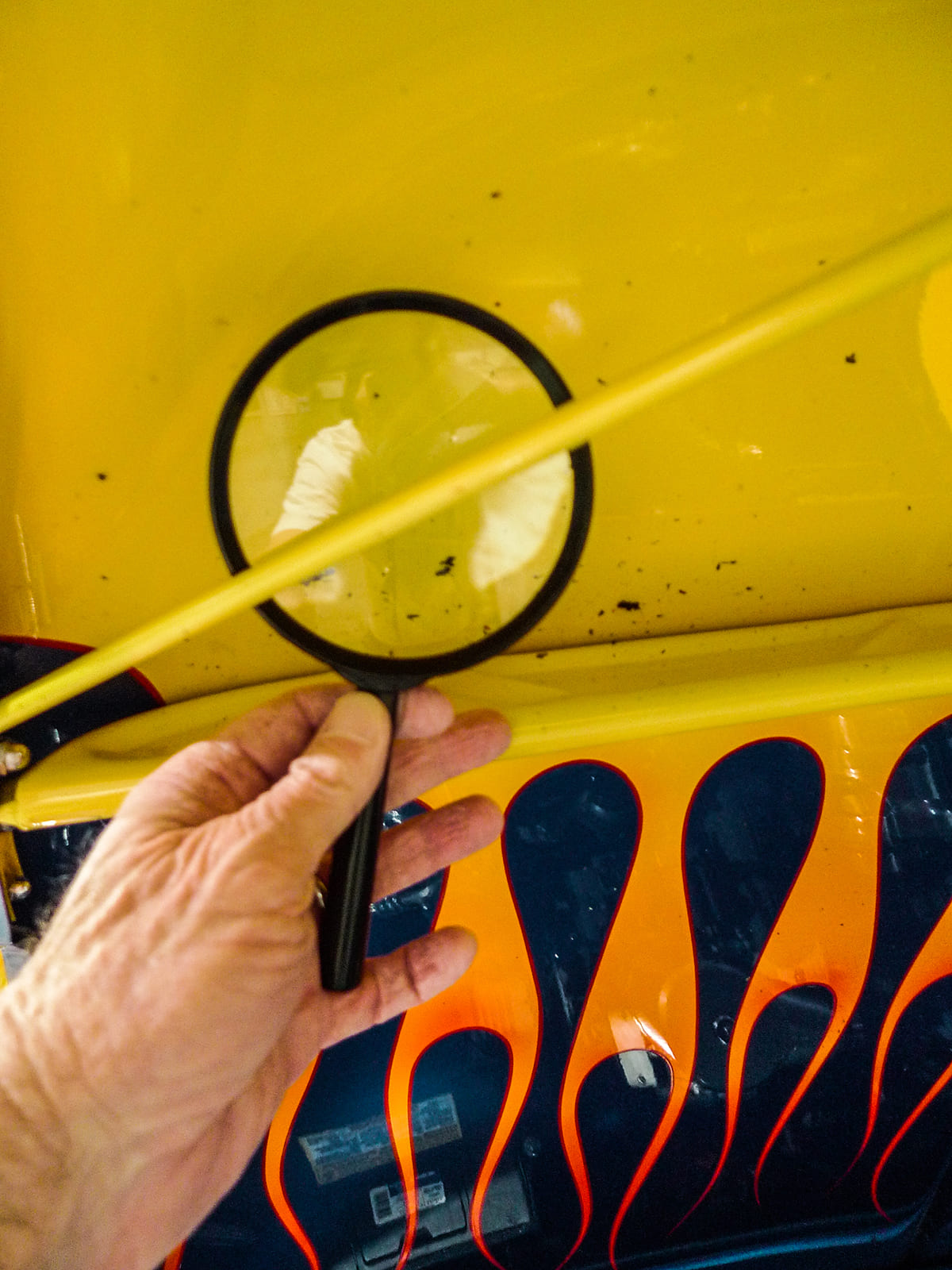 Now before we actually begin, let's be aware of certain detailing dangers. It's a proven fact that bees and the like don't need to be alive to sting. In this instance a Danchuk reproduction stainless steel grille makes a great hideout for them. On that note, the technical portion of our story is largely for anyone who must cautiously clean a bug-splattered grille. With the right products we'll have the advantage. This might not be such doggone drudgery after all.
Danchuk
(800) 648-9554
danchuk.com
Summit Racing Equipment
(800) 230-3030
summitracing.com