MetalWorks Modifies A Chevy Bel Air Firewall For An LS Swap
By Gerry Burger   –   Photography By Chadly Johnson
David Goodwin and the team at MetalWorks Speed Shop in Eugene, Oregon, are putting together one very tasteful, Pro Touring–style '55 Chevy hardtop. Like most top-shelf hot rods, this one does a fine job of hiding all the cool fabrication, making it look like the car could have been built this way in 1955.
Read More: Traditional & Timeless '32 Ford Roadster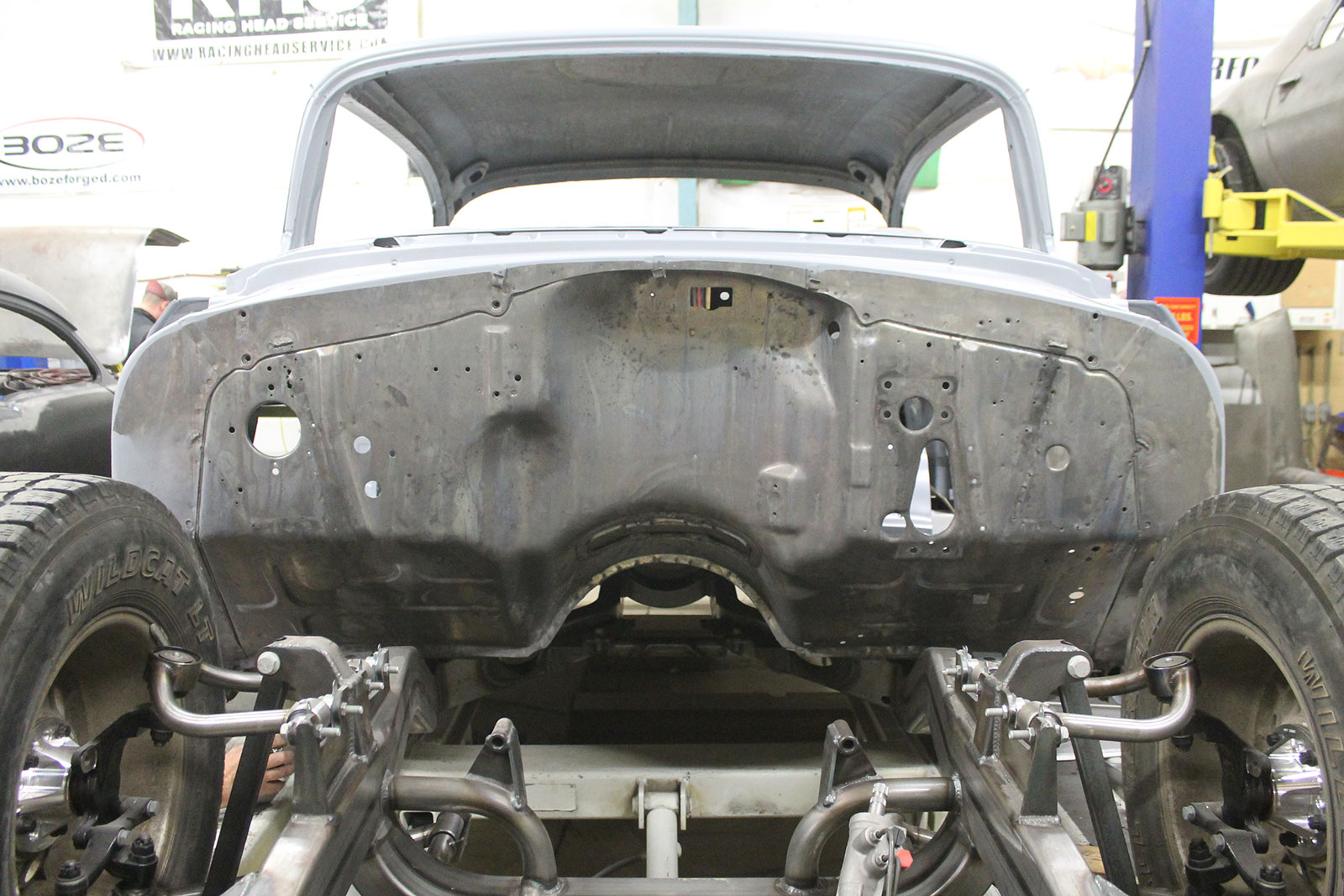 He has had a string of cool cars since the '60s, so he has learned there is no better money spent than on the original car. Paying a bit more up front for a good example saves you money in the end and leads to a better finished product. Armed with that wisdom, he found a good example of a '55 Chevy Bel Air hardtop. While the car was not a 100-point restoration, it was a good, solid start.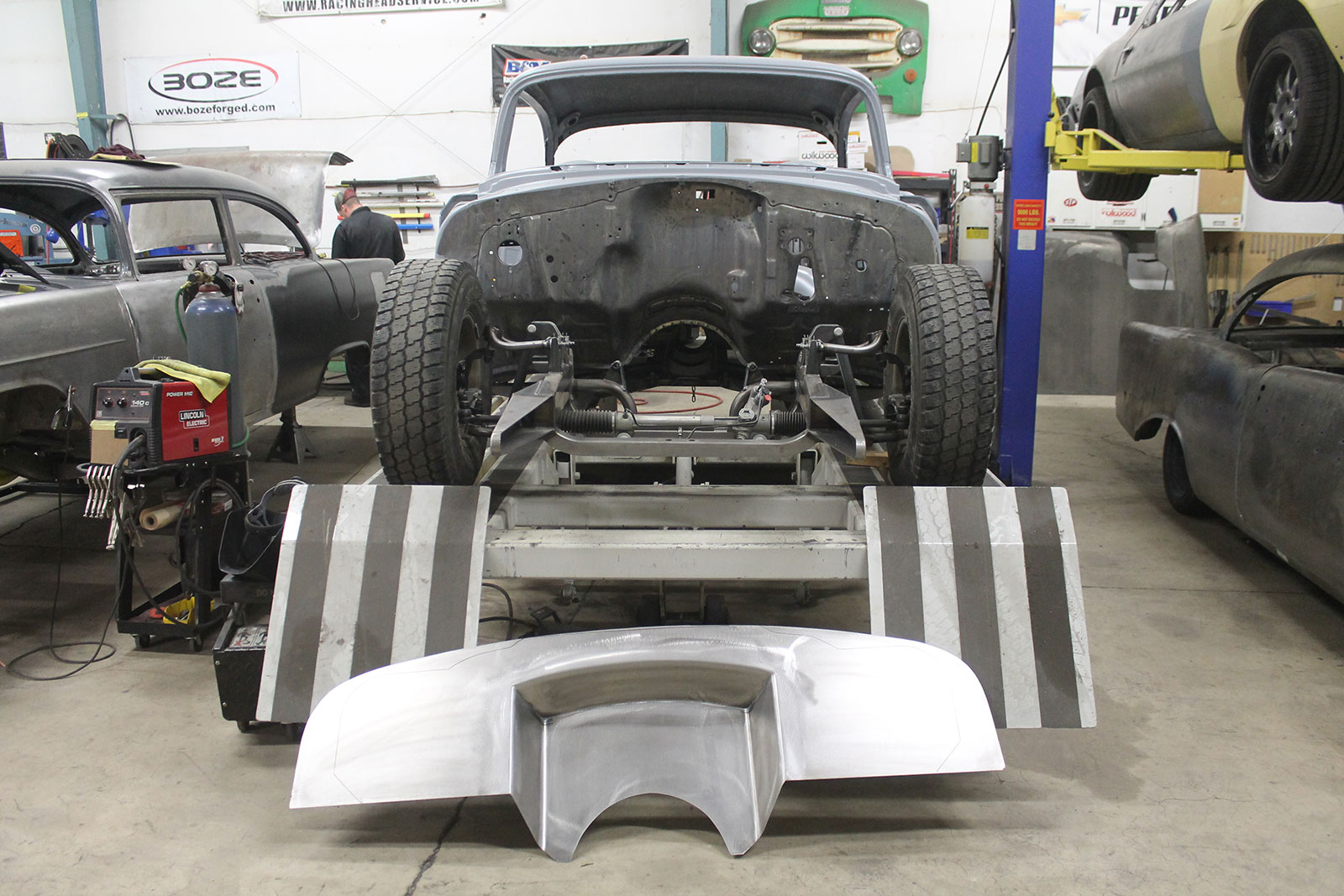 First, team MetalWorks rolled the original chassis out from under the car and the Art Morrison Enterprises GT Sport chassis was rolled into place. Four-wheel independent suspension, Pro-II Wilwood brake kit, and Flaming River rack-and-pinion steering are just some of the highlights under the car. It is obvious from these specs that Goodwin enjoys spirited performance. One of his past cars was a '67 427 Corvette. Once you've had a 427 engine you never get over it. Goodwin thought another 427 engine would be perfect for his latest project, but this time it would be 427 inches wrapped in a tighter and lighter package, namely a modern small-block LS3 engine.
Read More: Deep Blue Royal & Rare Station Wagon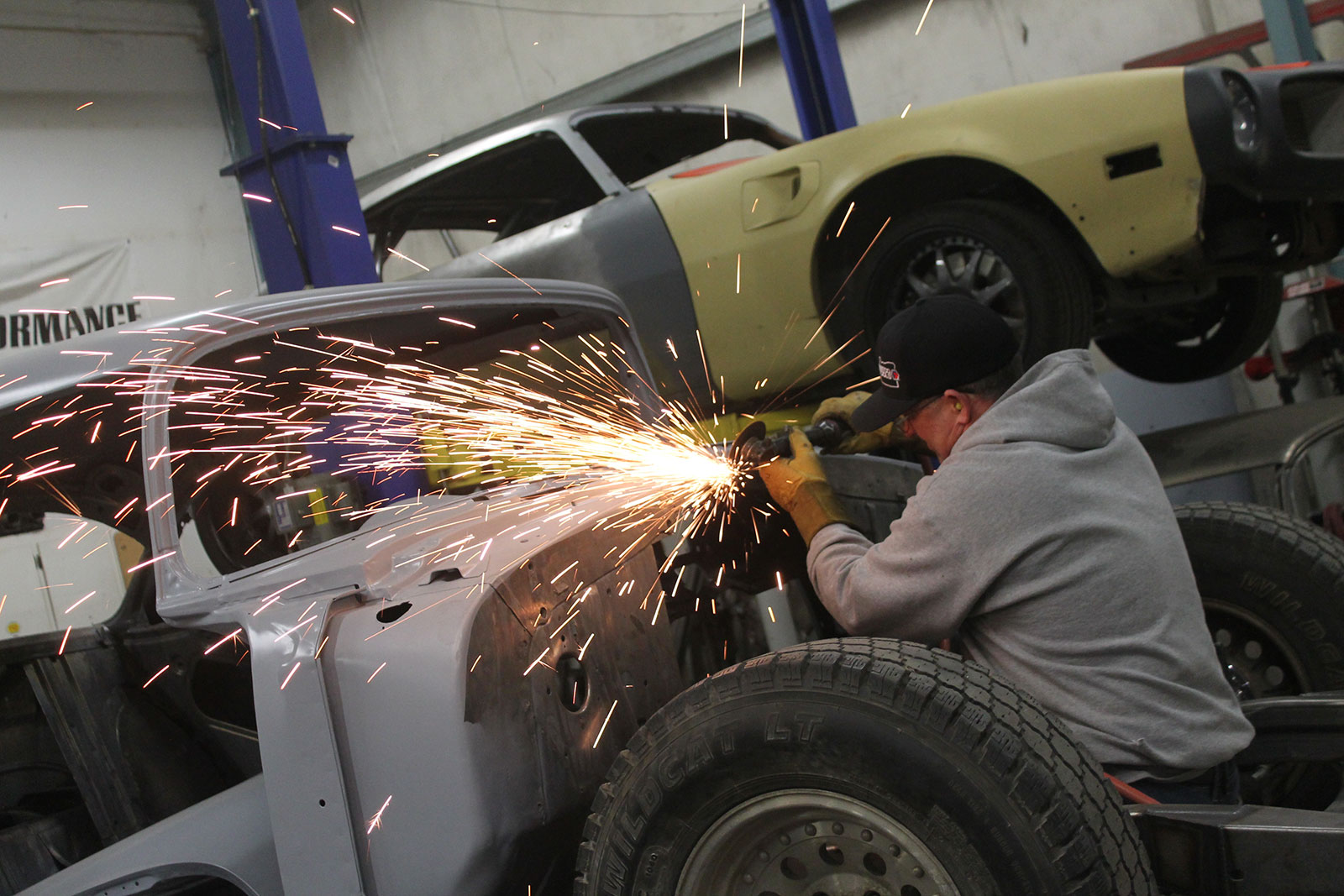 To facilitate the new engine the team at MetalWorks Speed Shop decided a new firewall was in order. The original firewall was in solid condition, but MetalWorks Speed Shop believes a slick motor, such as an LS3 engine built out to 427 ci, should be sitting in front of a slick firewall.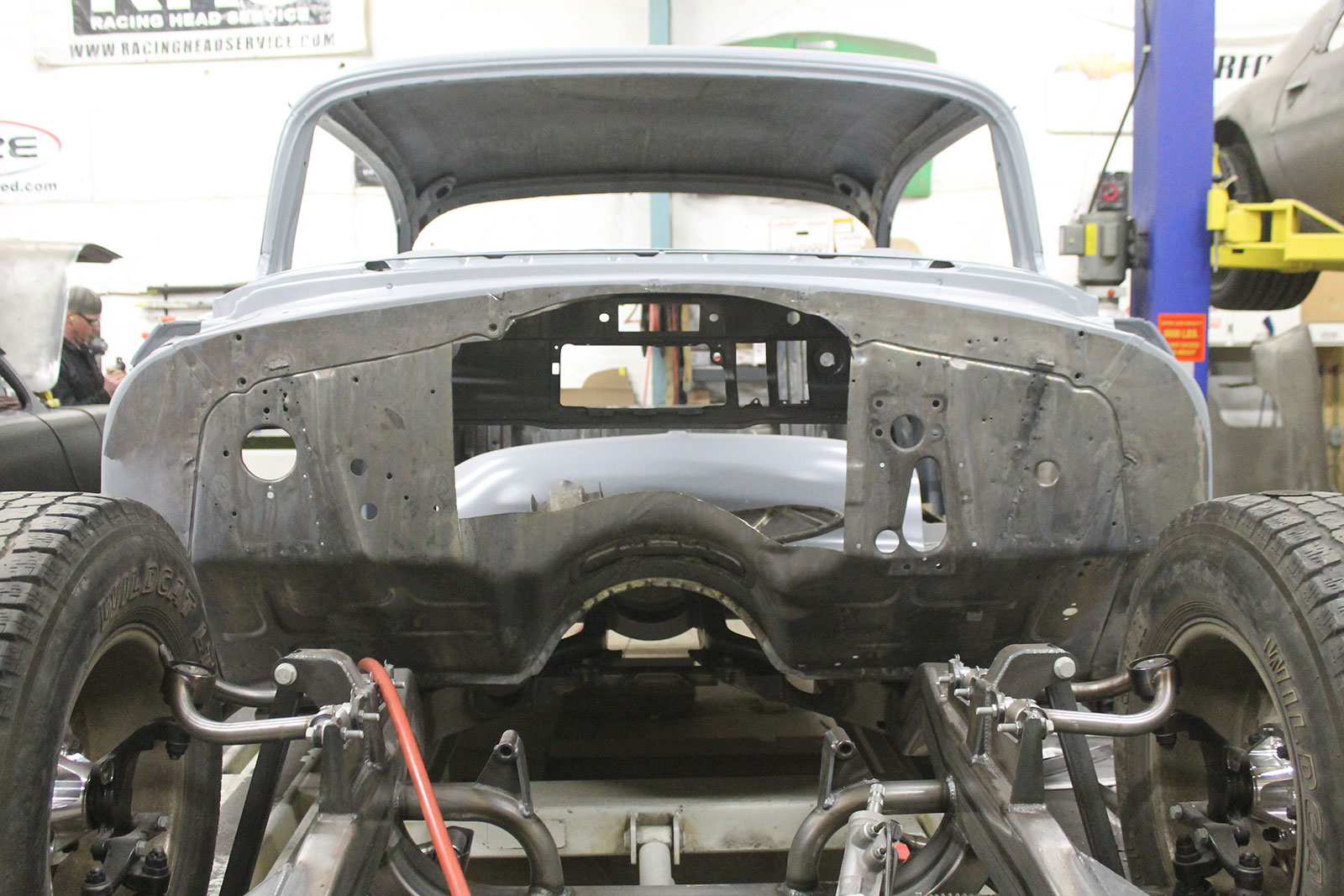 To that end, team MetalWorks Speed Shop set about fabricating and installing one very smooth, recessed firewall that, when finally painted, will provide the perfect reflection of performance. MR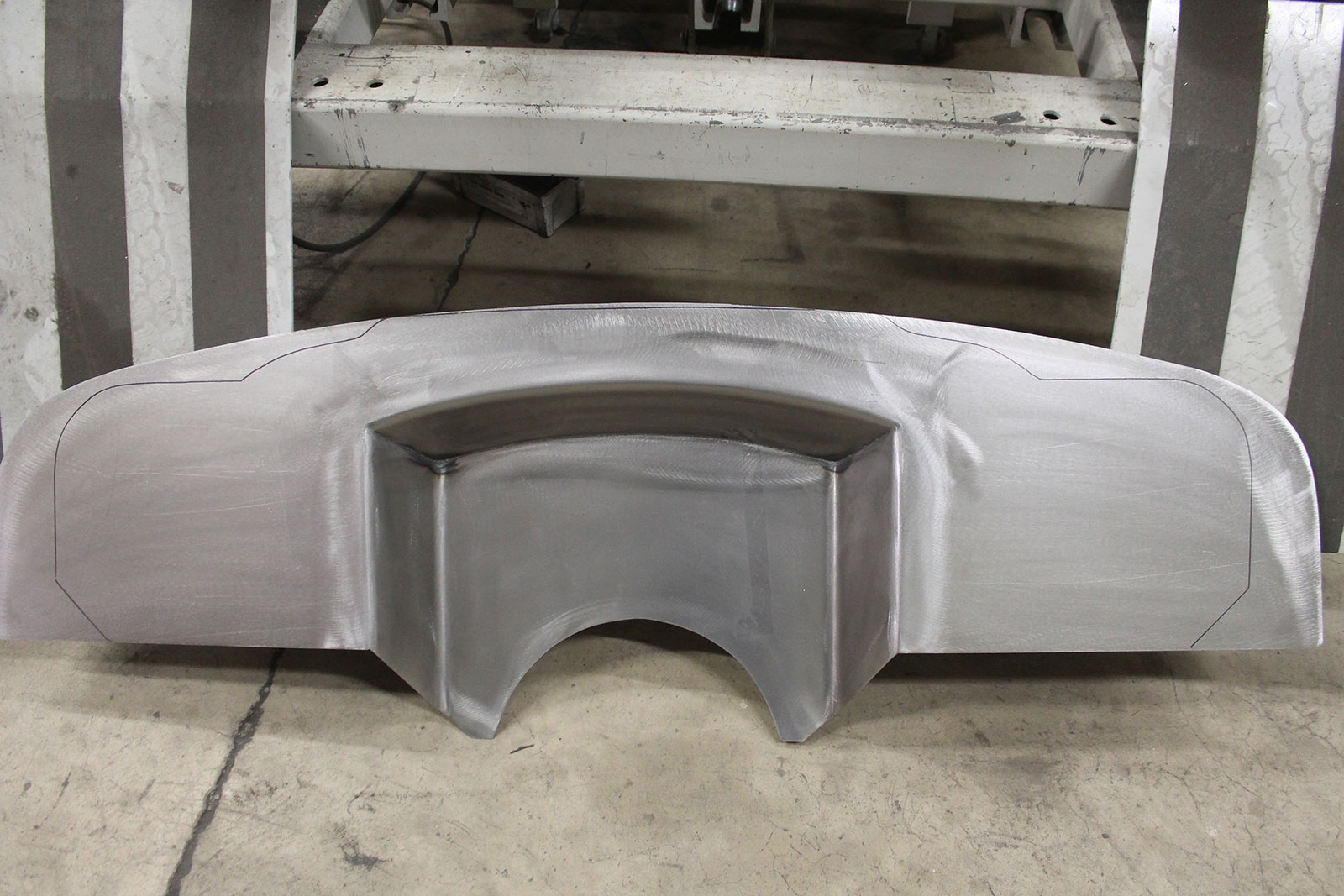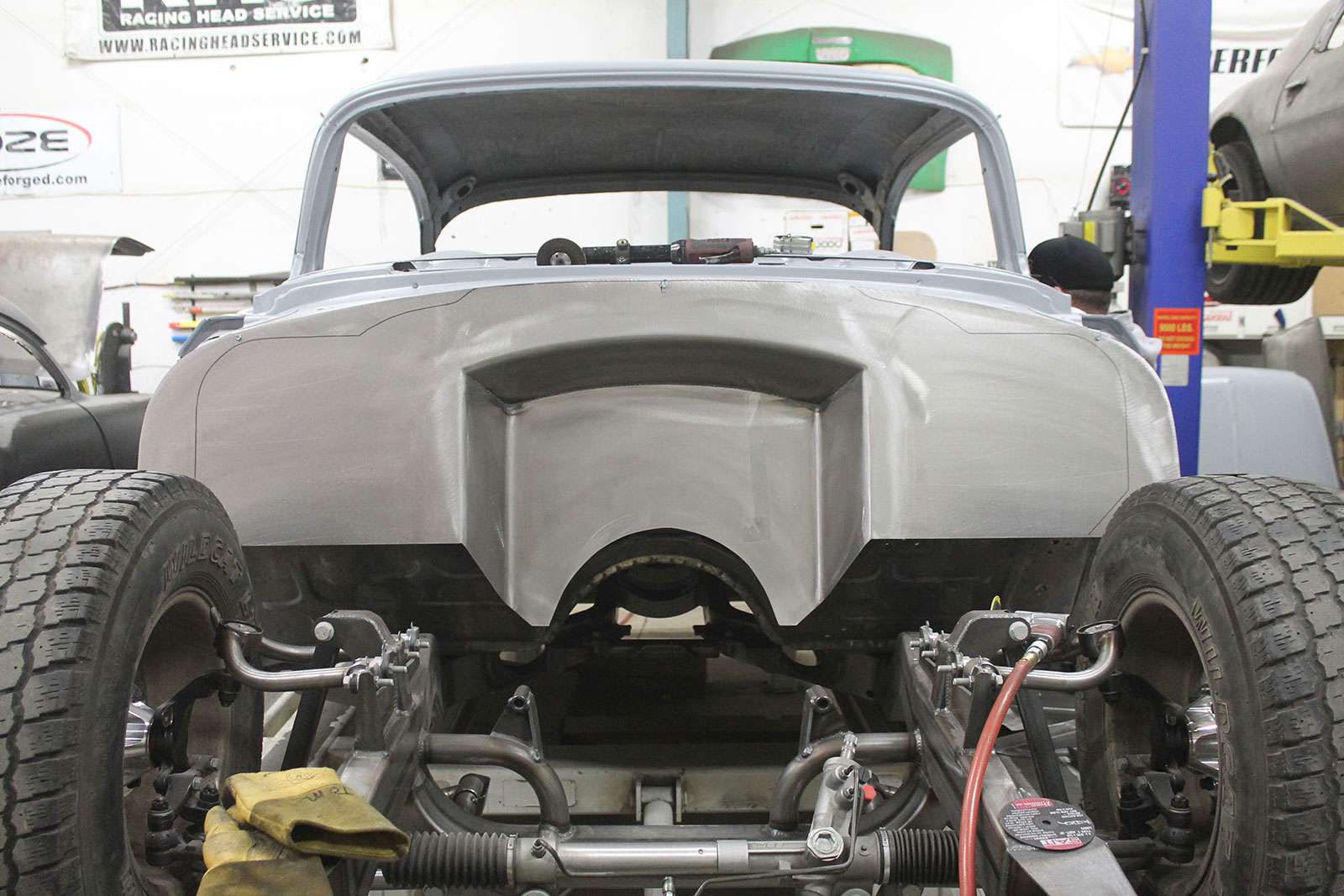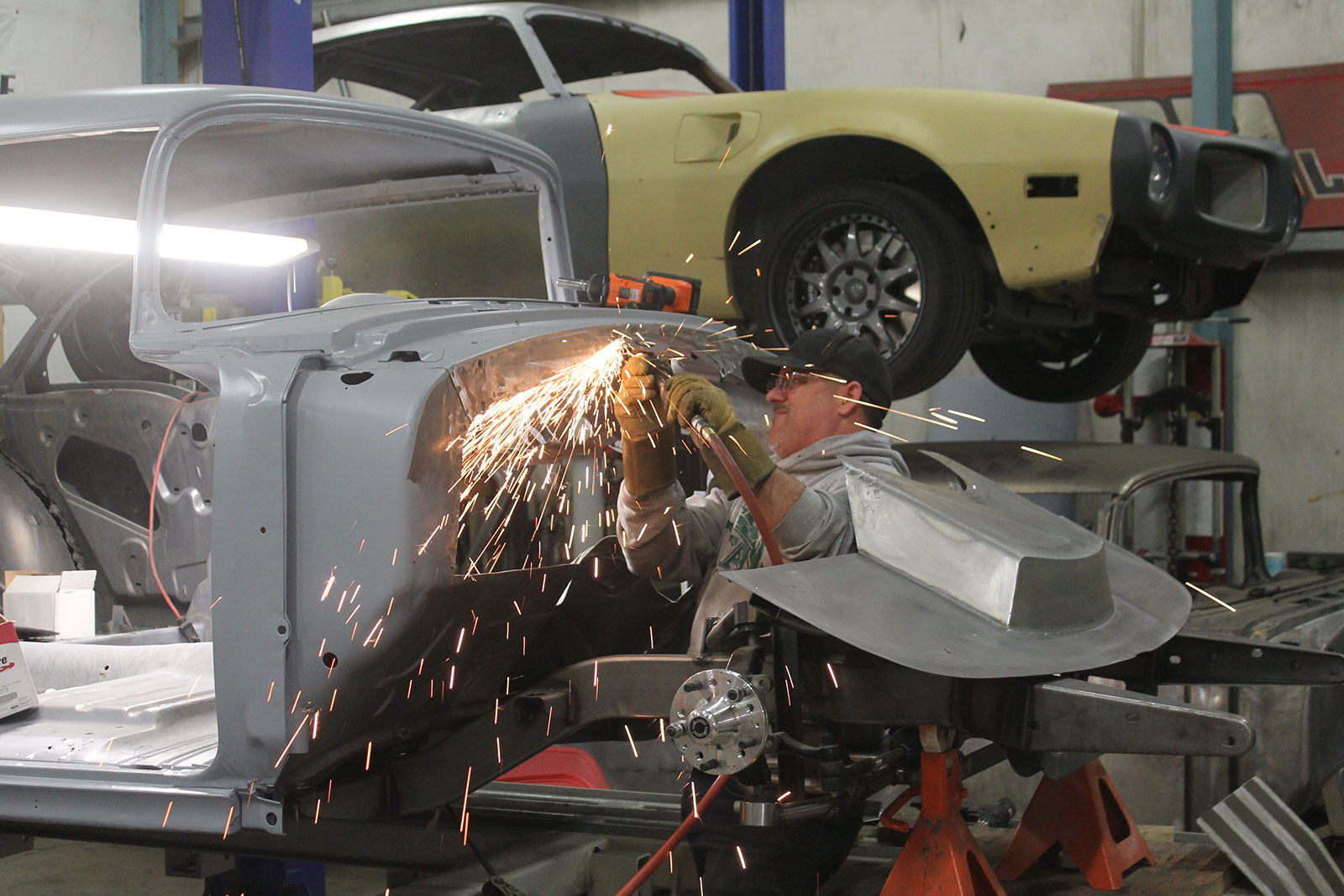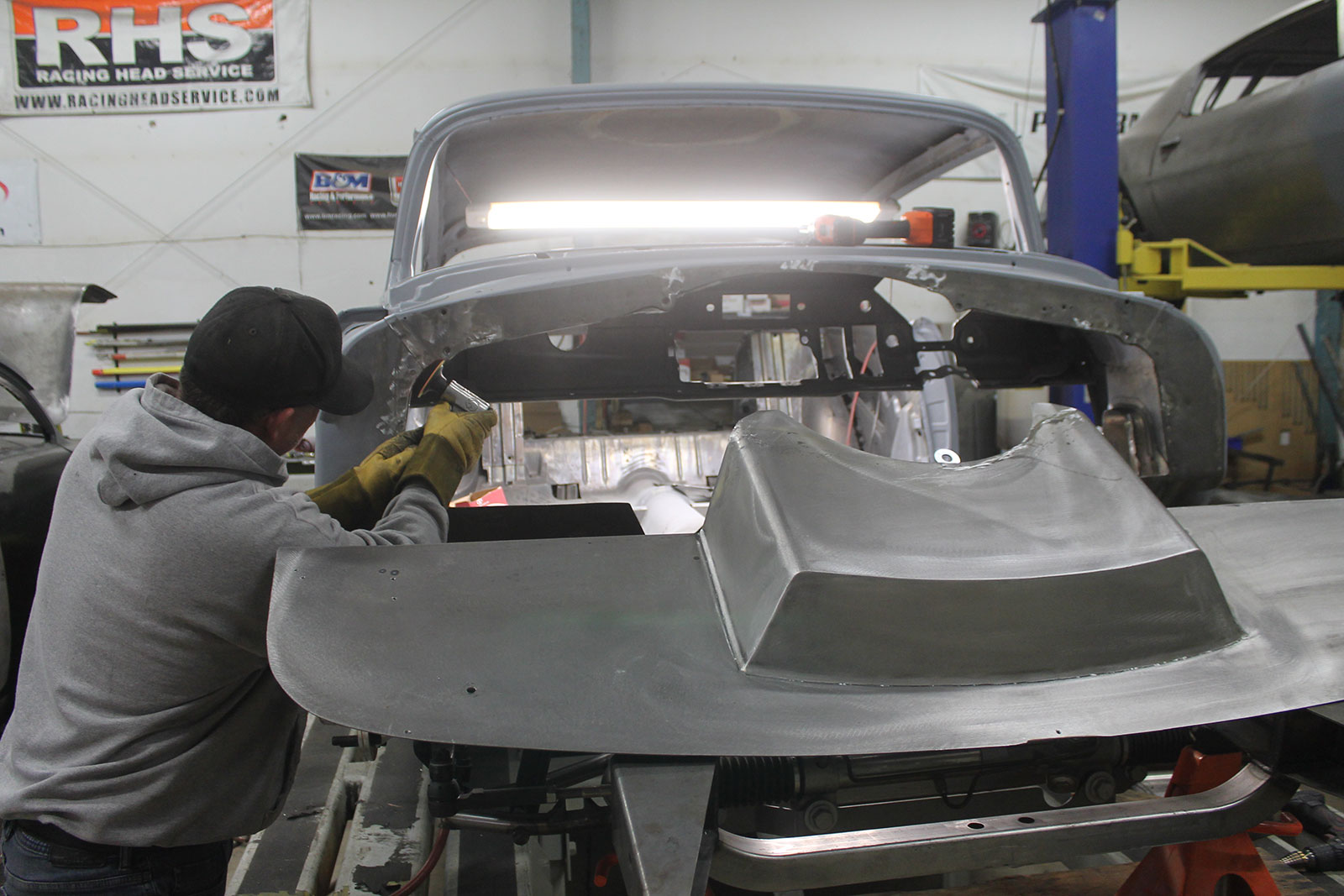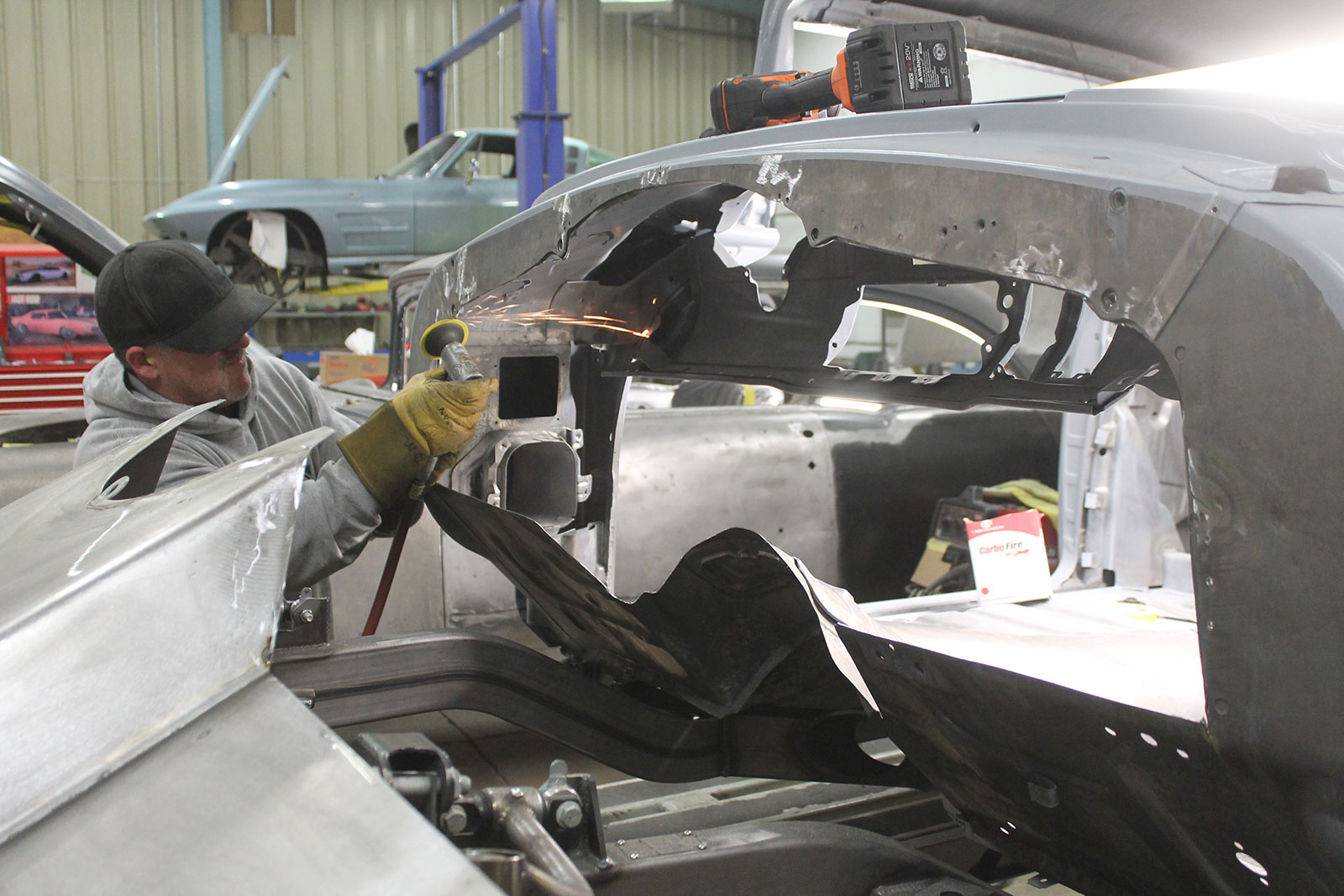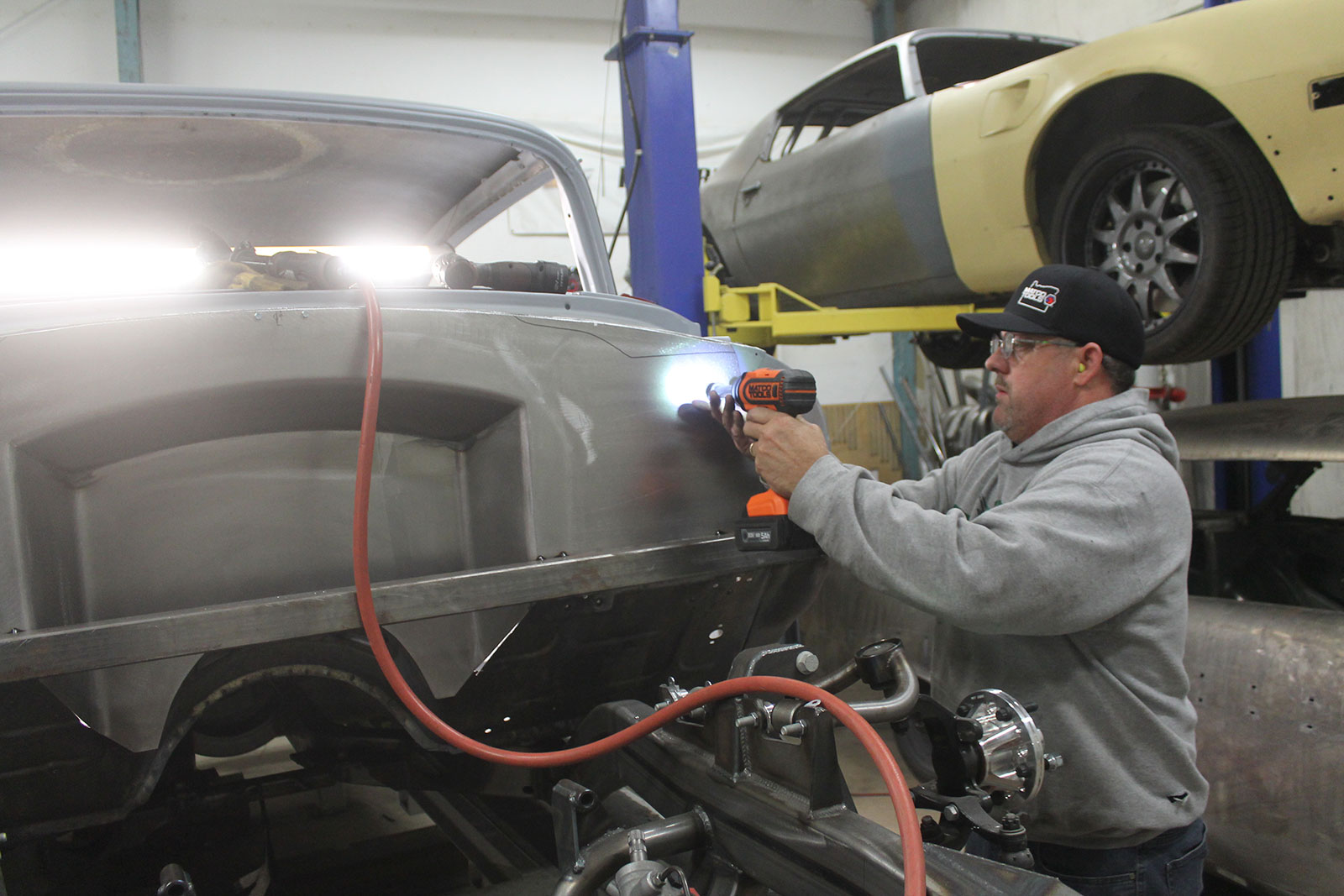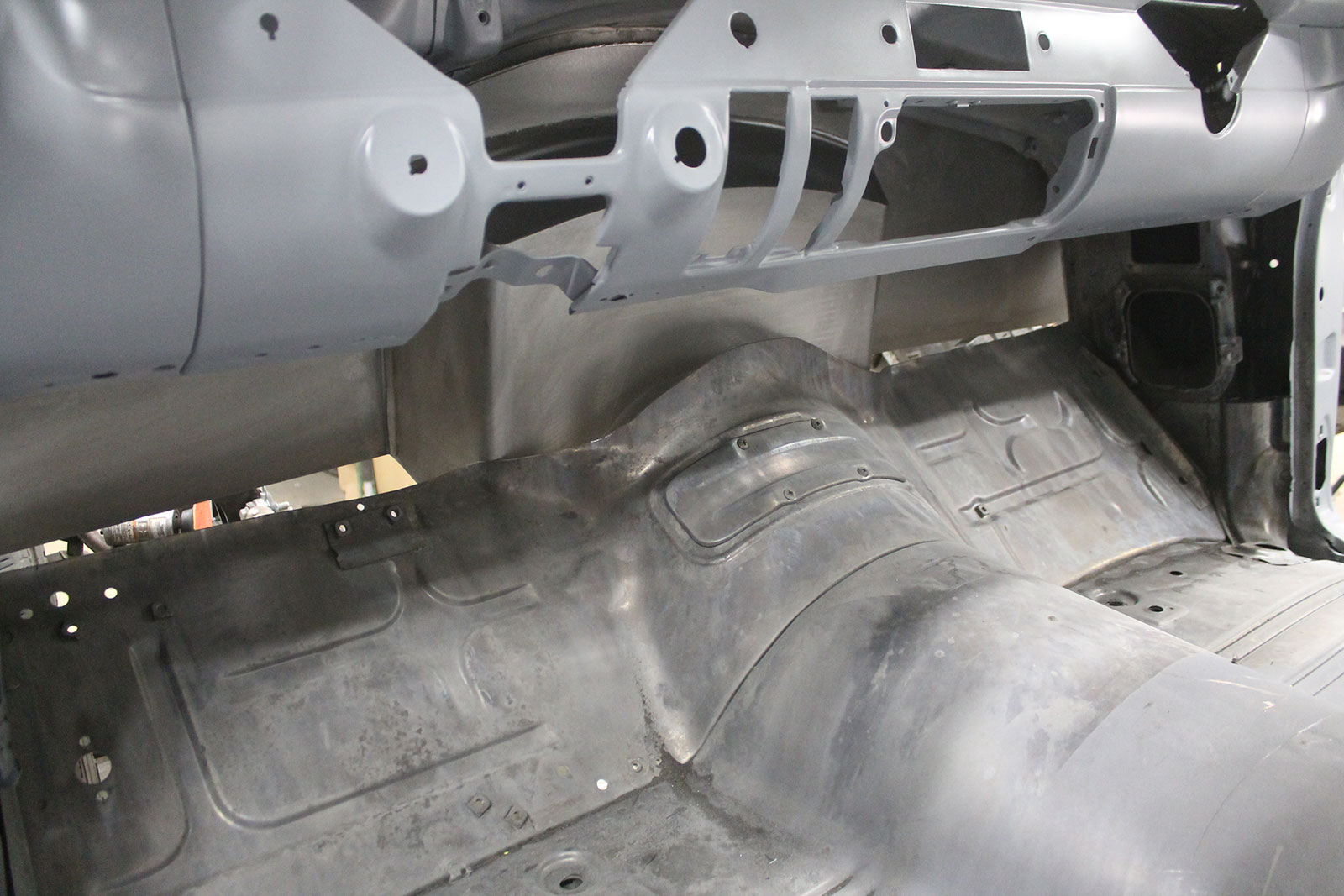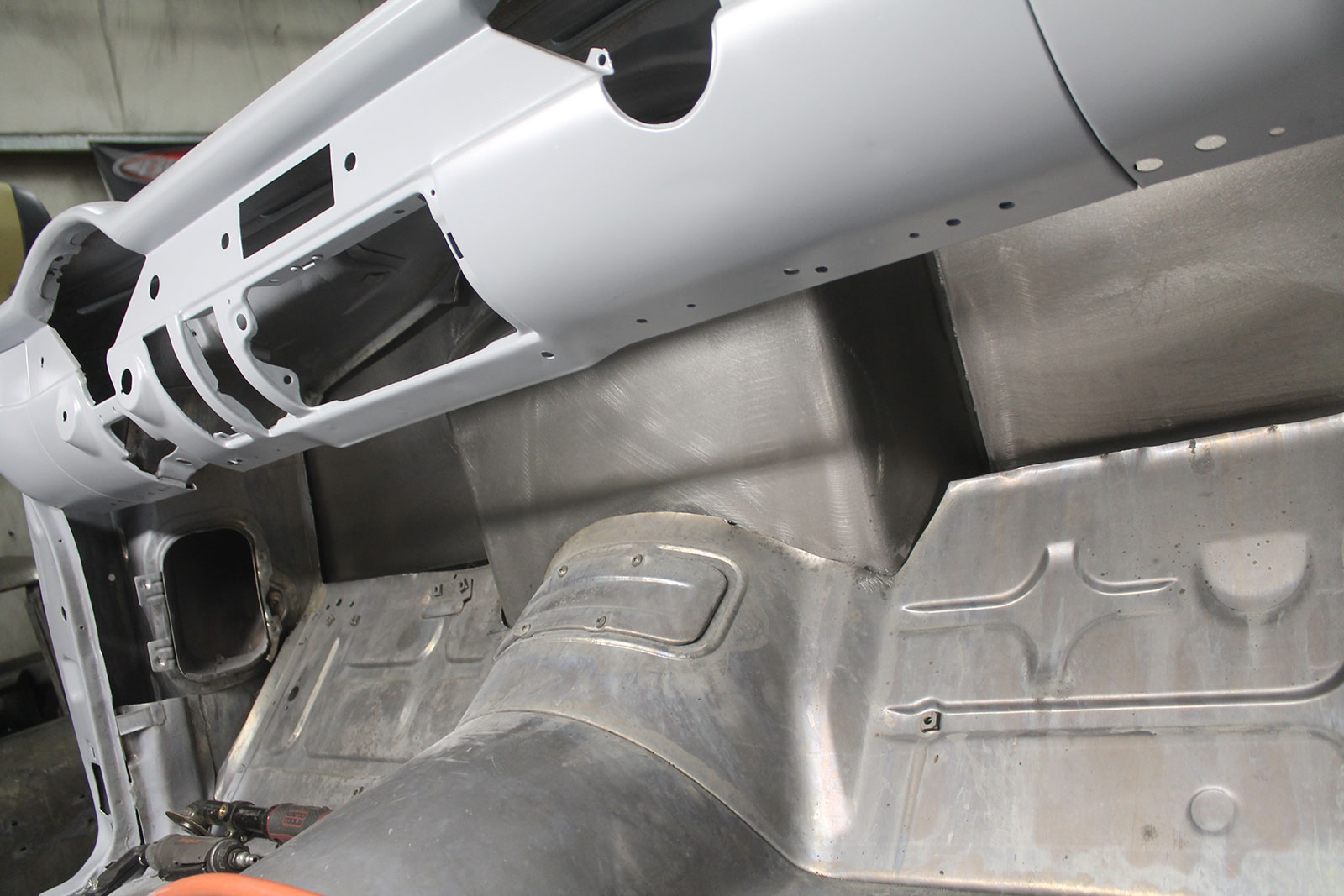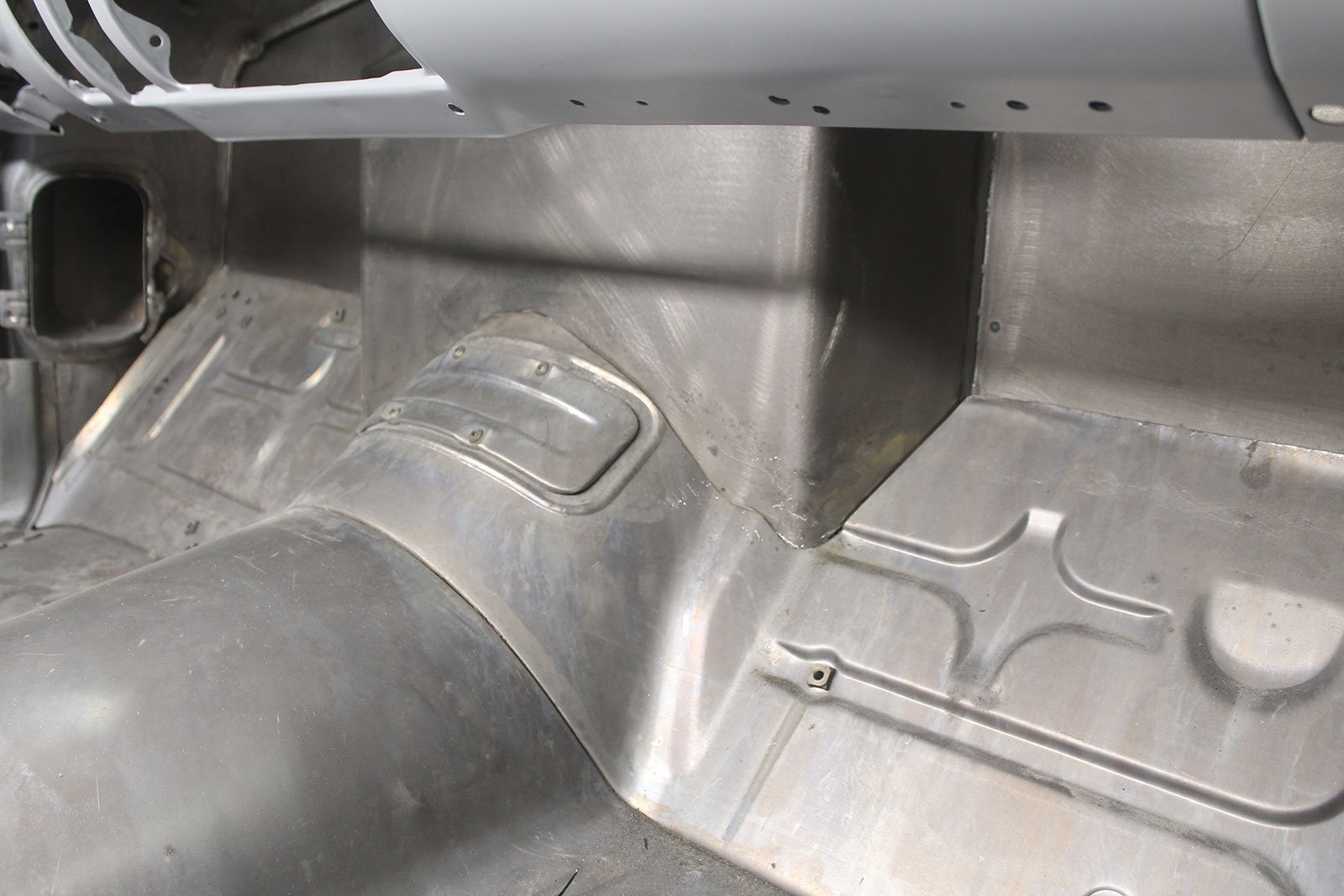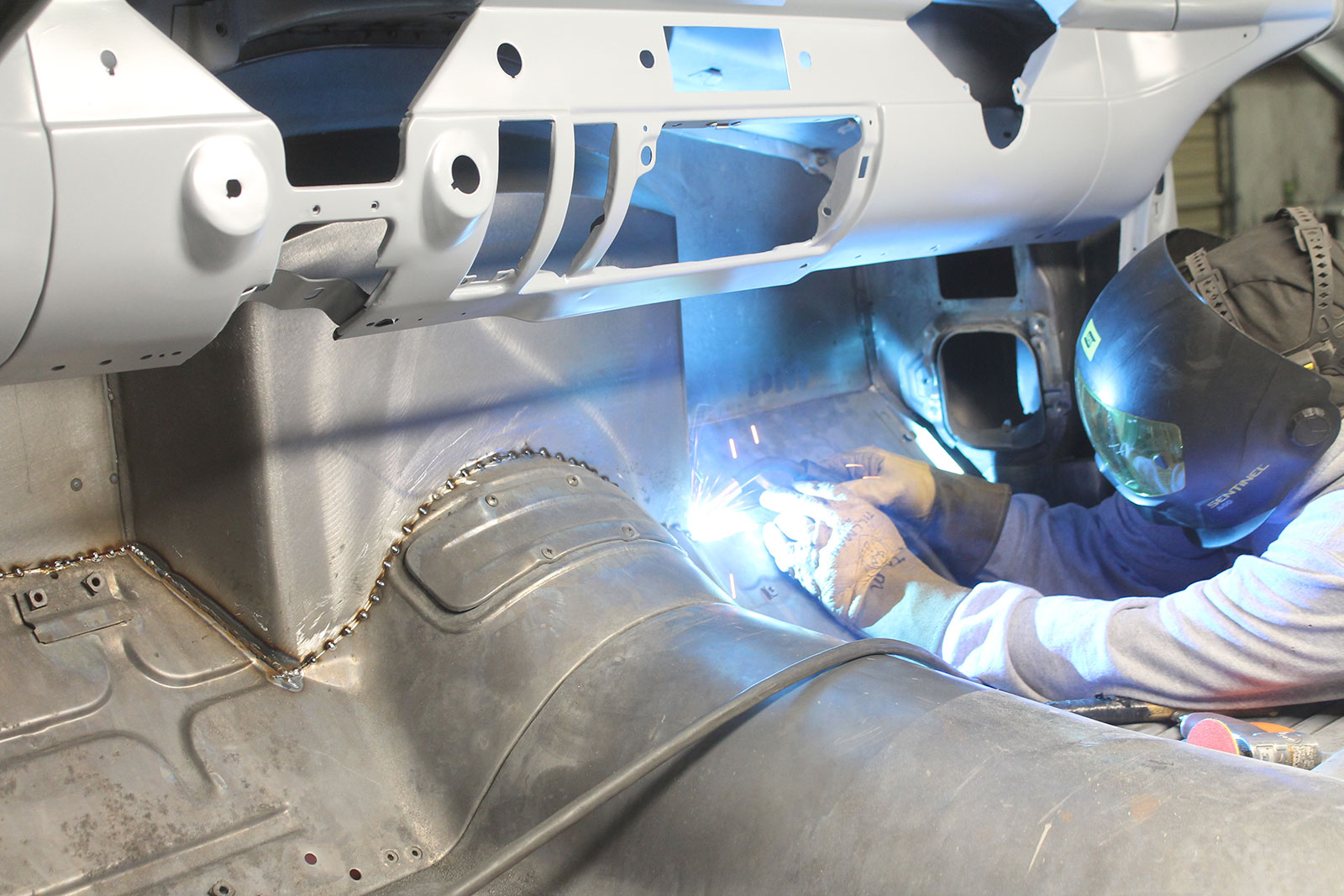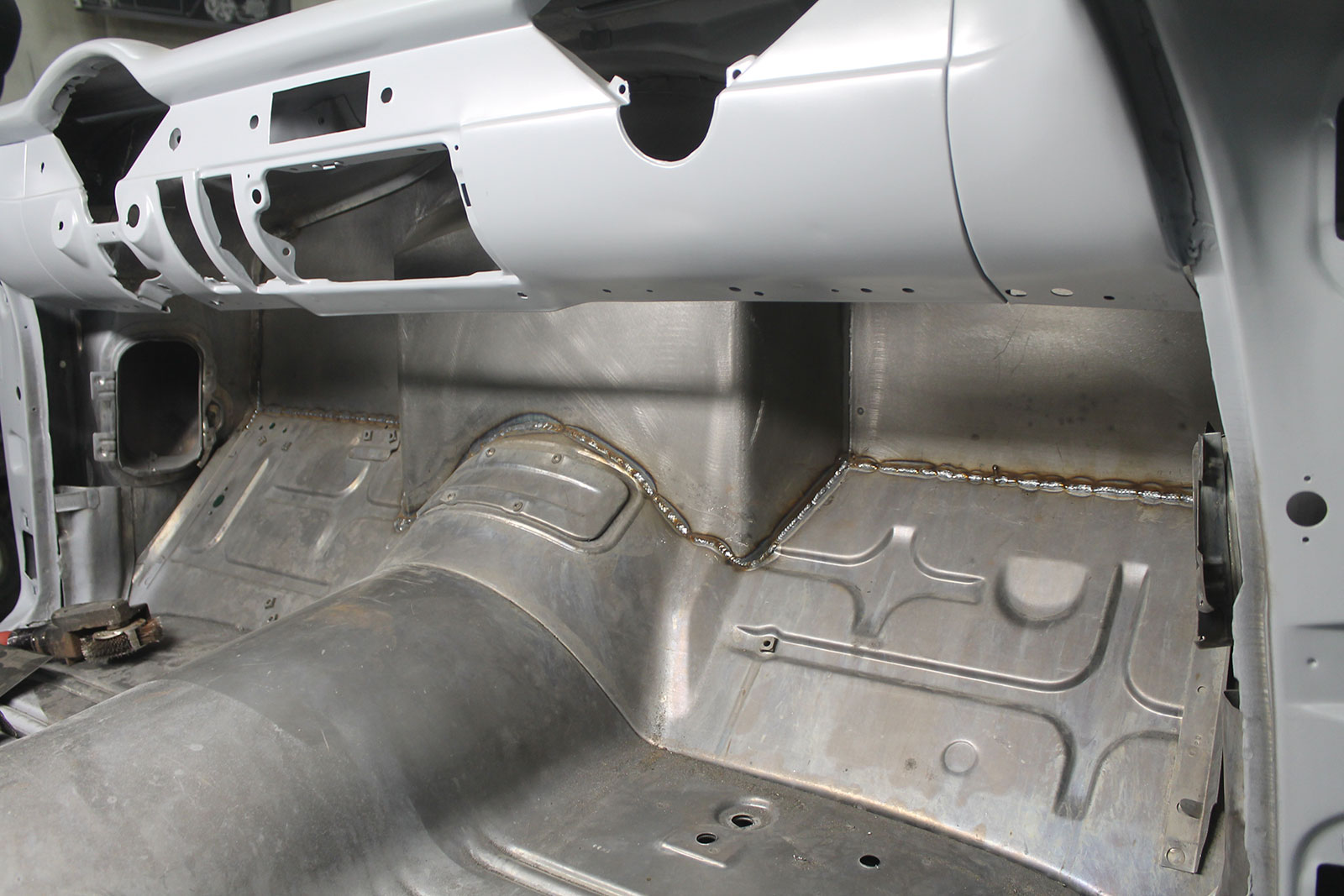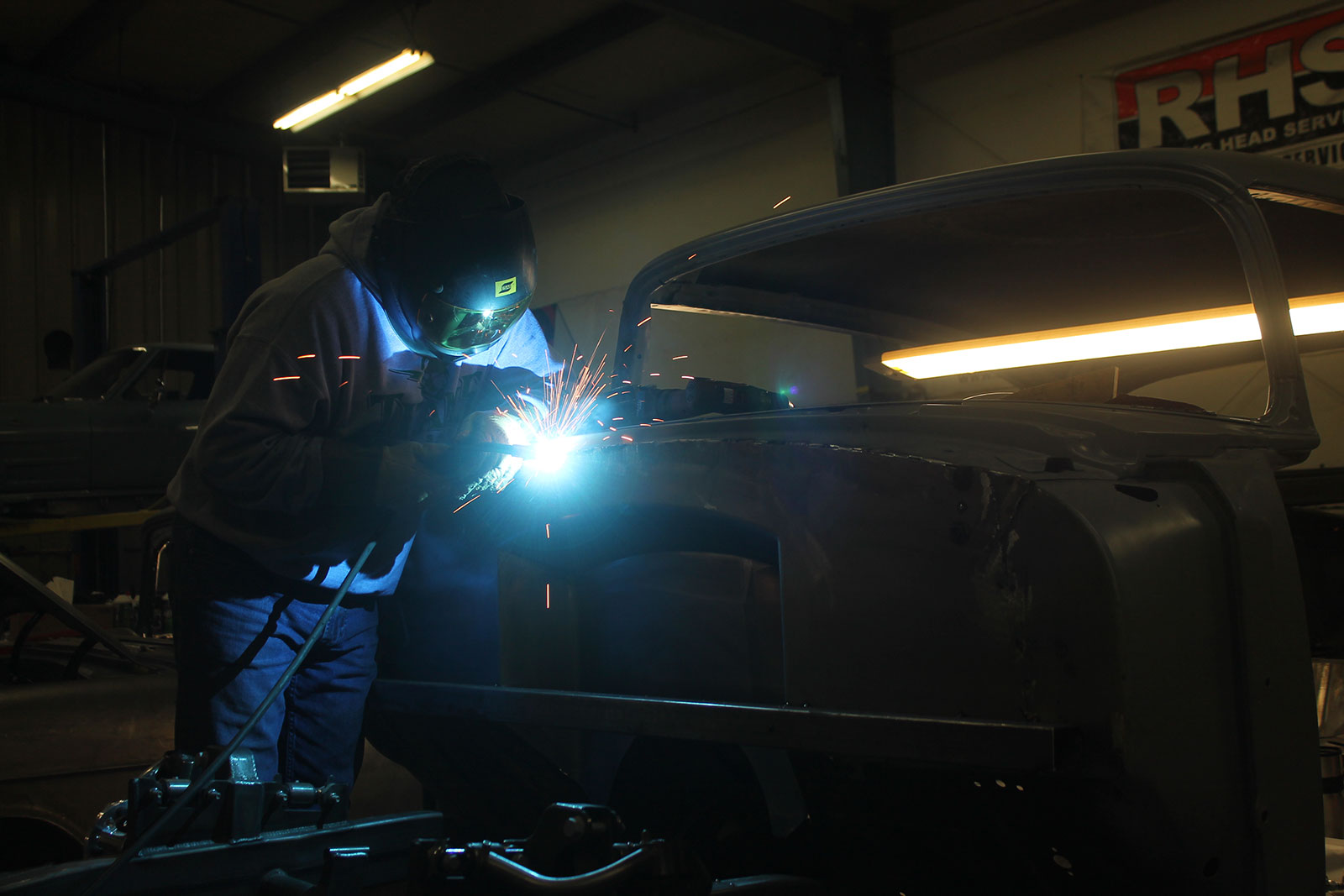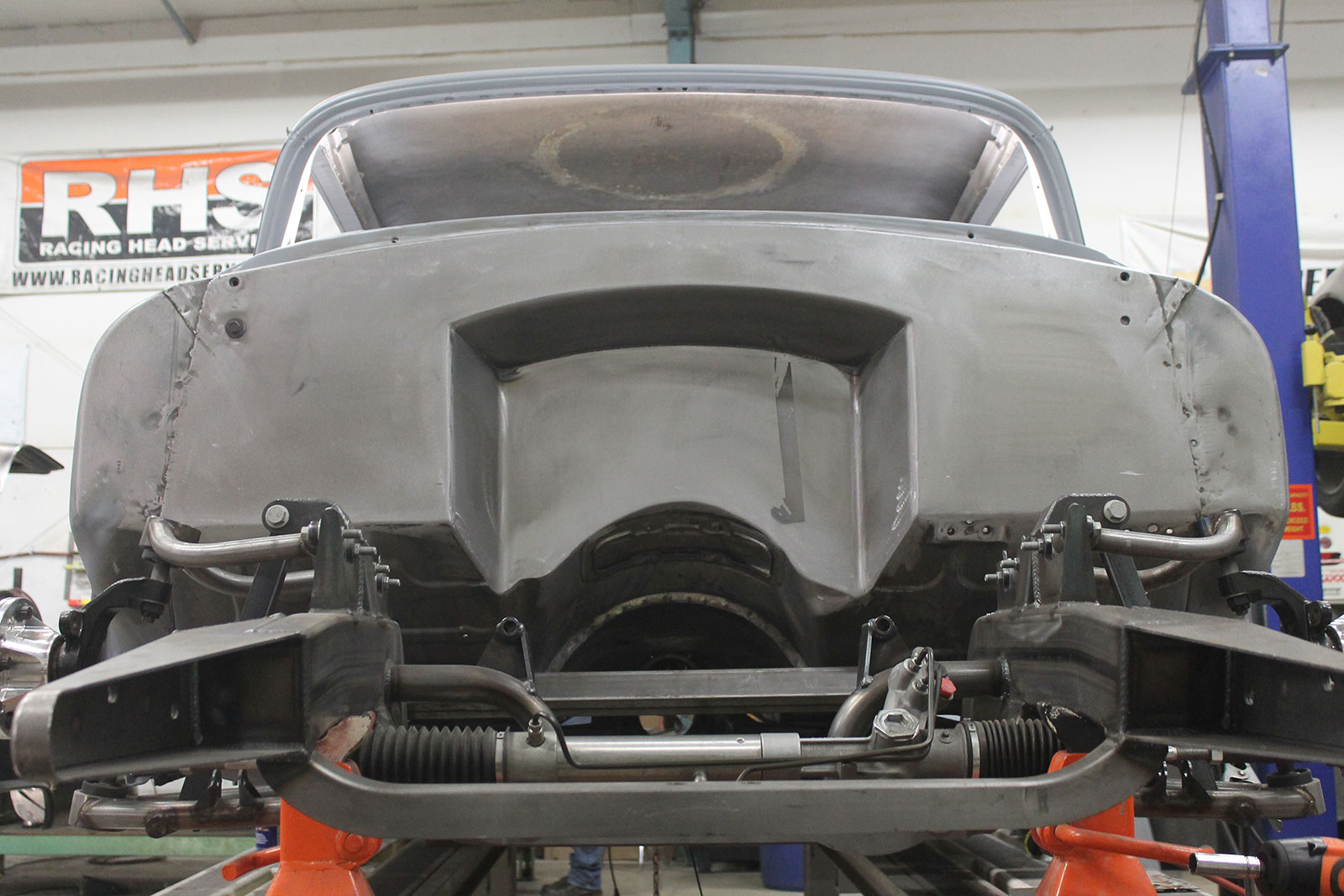 SOURCES
Art Morrison Enterprises
(866) 808-4759
artmorrison.com
–
Metalworks Speed Shop
(541) 341-3372
Click on this issue's cover to see the enhanced digital version of How To Modify Your Tri-Five Firewall To Accept An LS3 Engine.