Tips And Tricks For Vehicle Undercoating With 3M Body Schutz
By "Rotten" Rodney Bauman   –   Photography by the Author
Do classic trucks have B-sides? Once they're sitting down low enough, folks might not ever notice. Even so, those B-sides deserve some attention during a build—even if it's only to ensure longevity.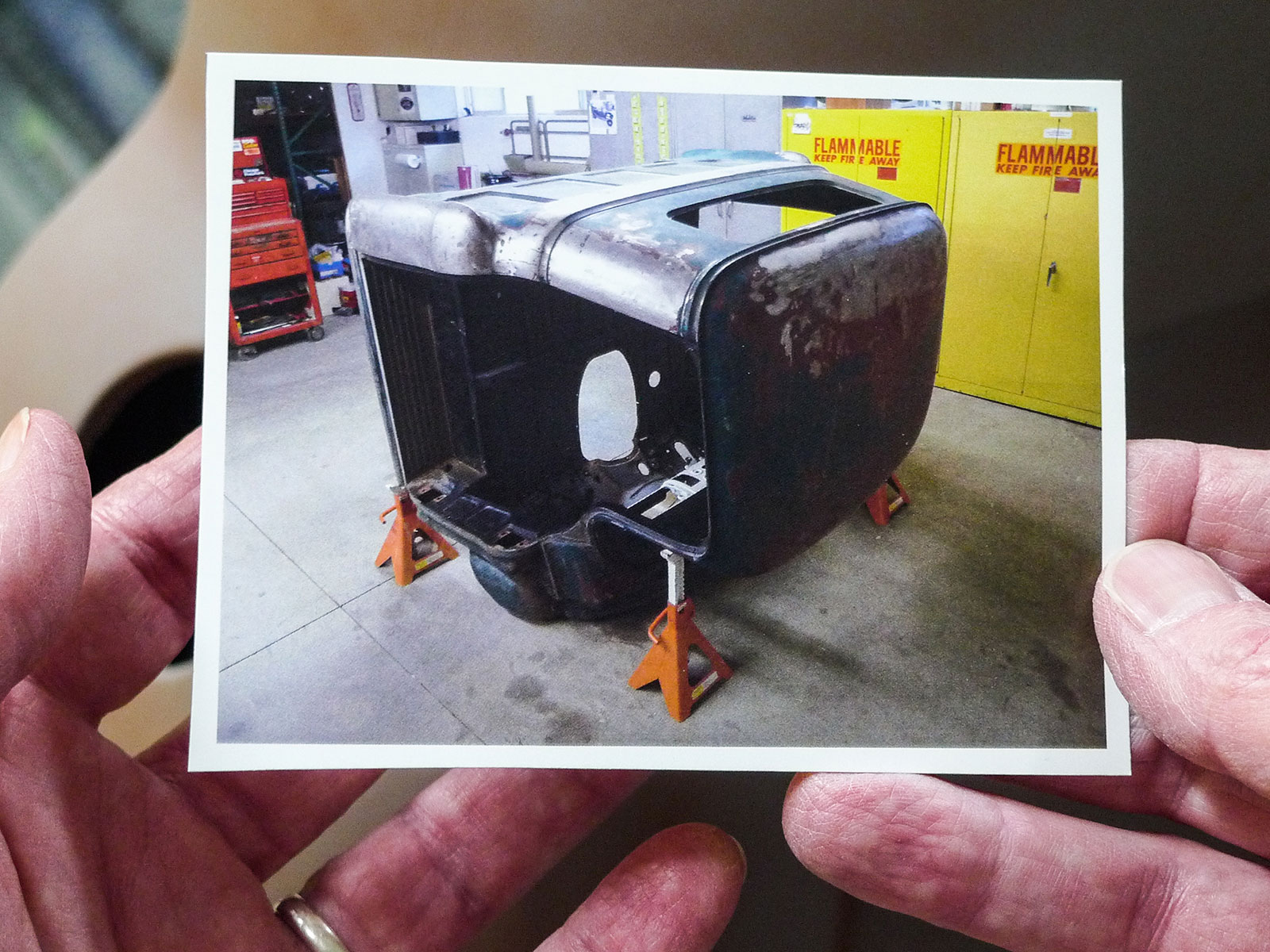 Read More: Wildfire Warrior: 1959 Chevy Apache
This won't be the first time this ol' cab has gone underbelly-up. It's been tilted cowl-to-concrete before back when we toiled to remove unwanted undercoating. This time we'll be doing just the opposite as we're aiming to replace the previously brushed-on goo with something more substantial—and far better looking to boot.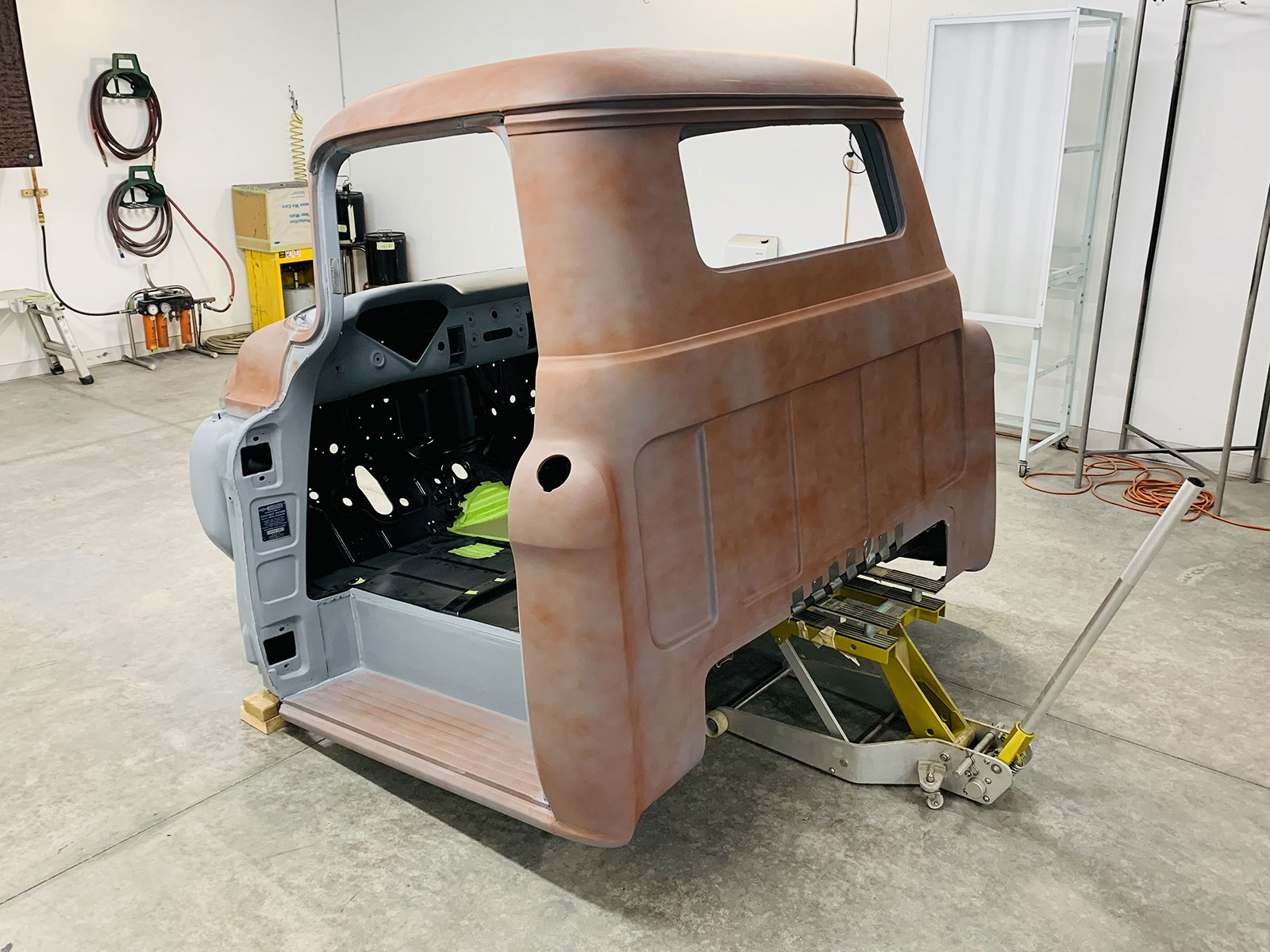 Let's share some tips 'n' tricks for B-side beautification. Like most any other body- and paint-related tasks, there's more than one way to achieve our desired end result. When it comes down to needed materials, we have a number of excellent choices. In certain areas, however, our choices may be limited to what's acceptable according to law. In this instance we'll make use of some California-compliant leftovers from the shelves of our previous shop.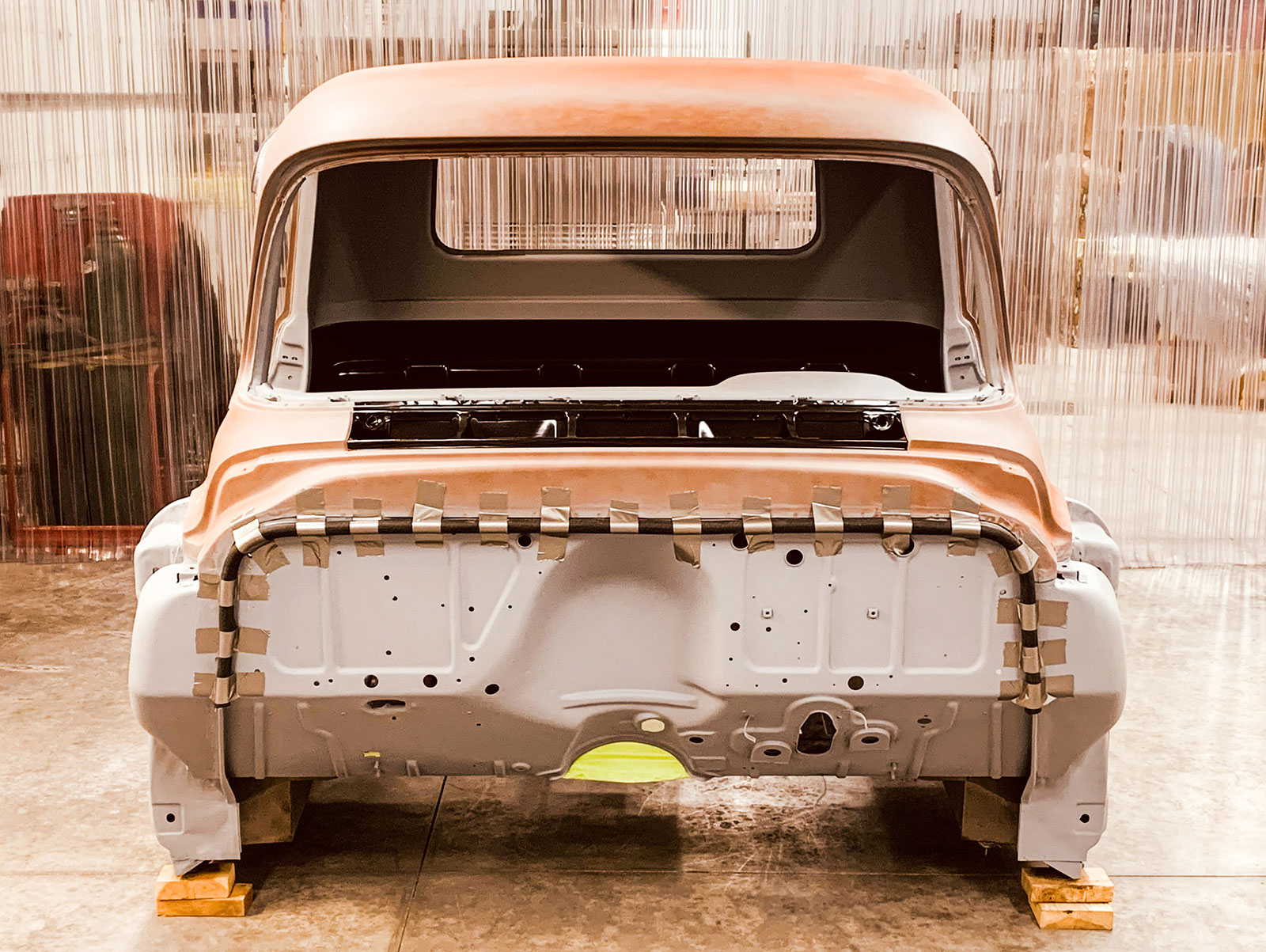 To abrasive-blasted steel we'll apply a protective barrier of epoxy primer. Ordinarily we wouldn't shoot more than two coats but on the advice of our go-to guru (an auto-paint chemist we occasionally confer with) we'll make an exception. This time, over a two-day period, we'll shoot three coats of epoxy primer, which we'll attempt to illustrate when we get that far along.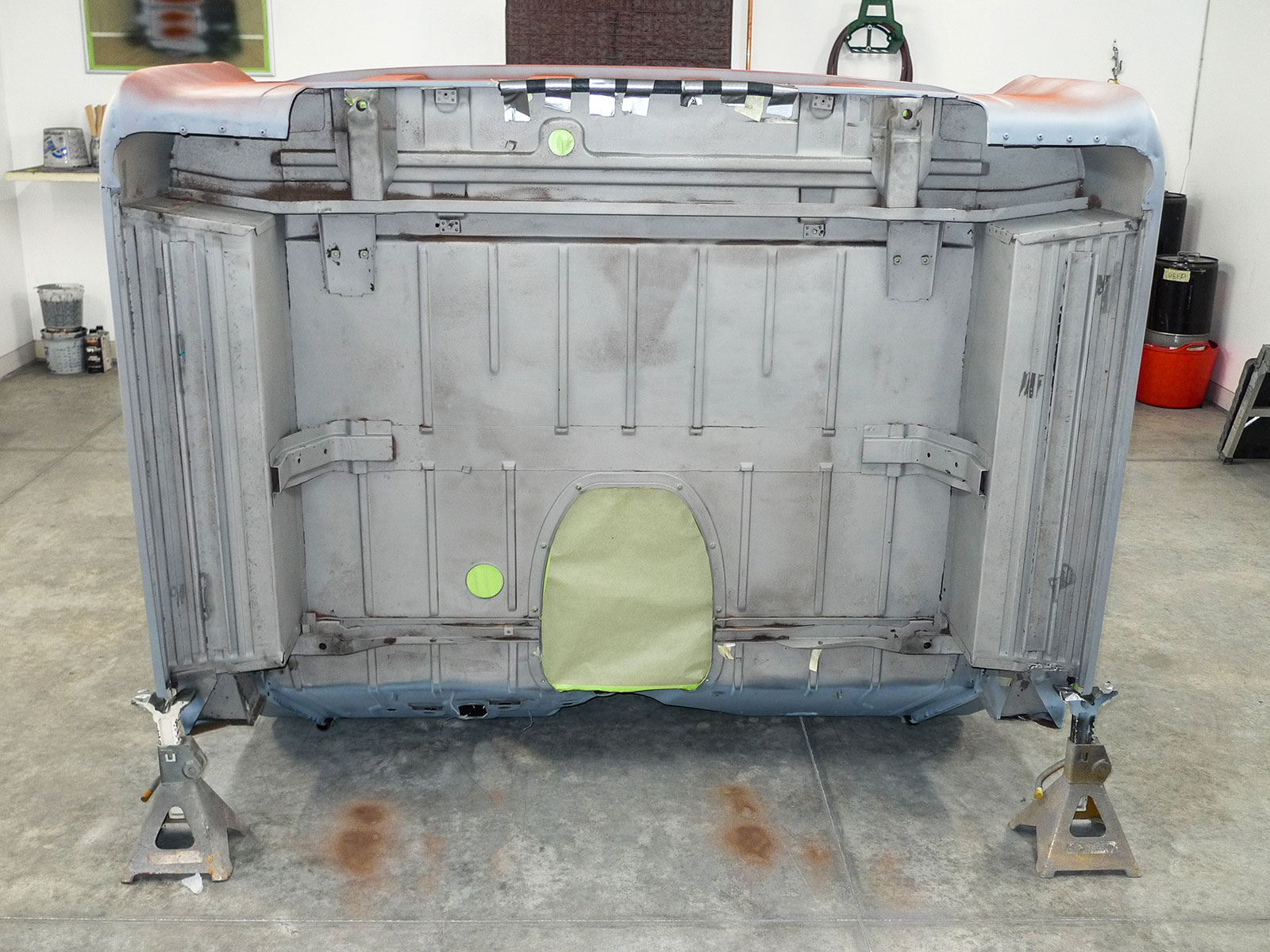 Read More: How To Prep For Painting: Chevrolet Task Force Truck Running Boards
Our preferred epoxy primer can be recoated for up to a week. Once it's cured enough to touch, we'll seal any moisture-retentive seams. Then we're planning to follow that up with a trustworthy rubberized undercoating. It's nothing new. It's a product that we've worked with since the middle of the '90s that is still more-than-adequate today.
In this shop, our rubberized undercoating of choice is the no-cleanup version of 3M Body Schutz (PN 08964). It's largely for corrosion protection but it'll function as a sound-deadener as well. With this system and about a minute of play-around practice, we can dial in and control the texture for that special sort of medium-glump effect that resembles a heavy orange peel once painted.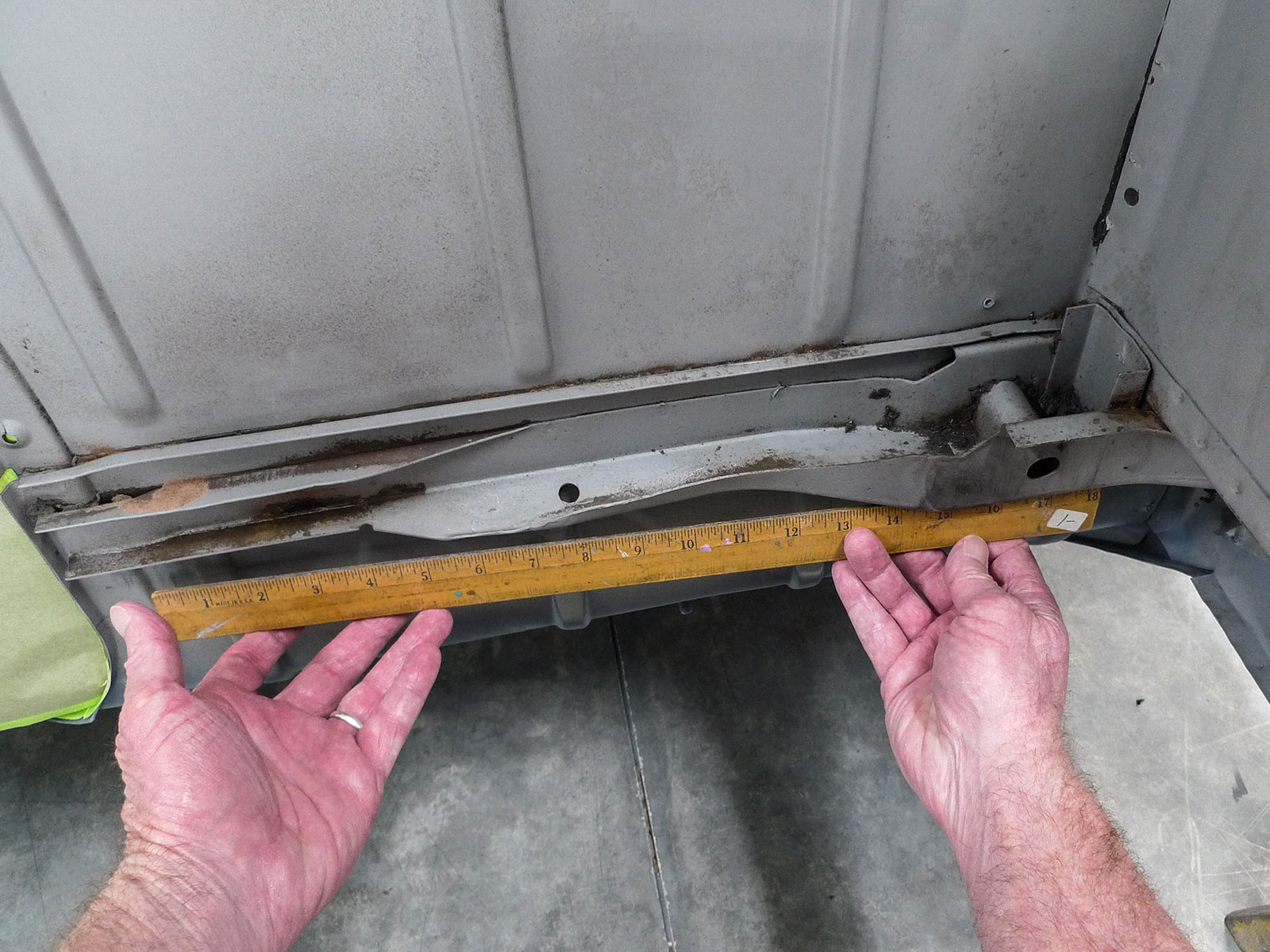 Why paint over 3M Body Schutz? Well, we don't absolutely have to. As a matter of personal preference, I like to topcoat it with catalyzed urethane. With a slick finish, the undercoating's outermost pores are sealed for strengthened stain-resistance and easier detailing down the road.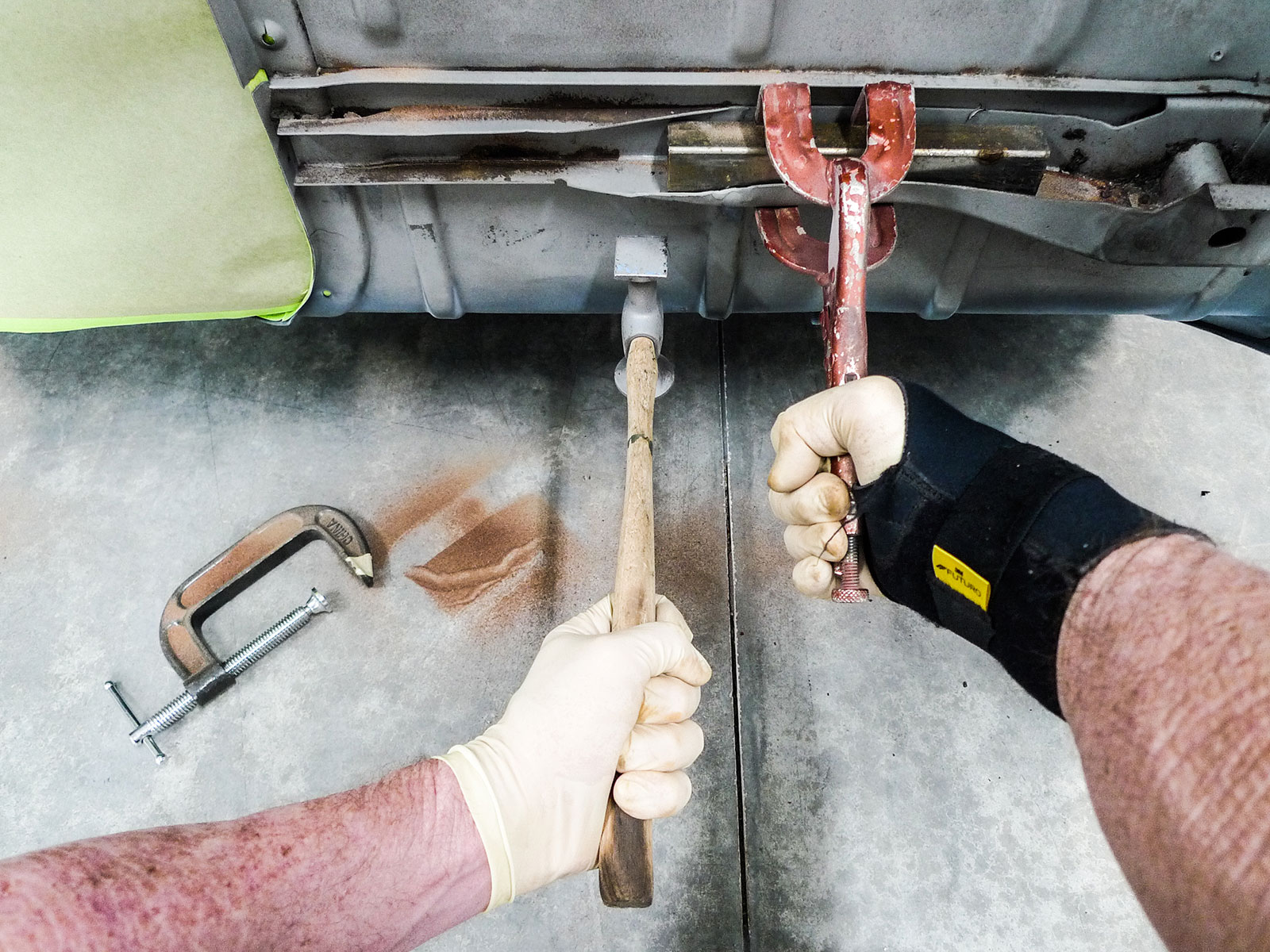 Read More: Brian Schutte's 1951 Chevy Truck Gets A Custom Bed Floor
So, to get started, we'll need padded jack stands, a box of nitrile gloves, and a few extra hands to safely tip this ol' cab underbelly-up. Apart from a few recognizable items from Harbor Freight Tools, most of what we'll use here is available from Summit Racing Equipment.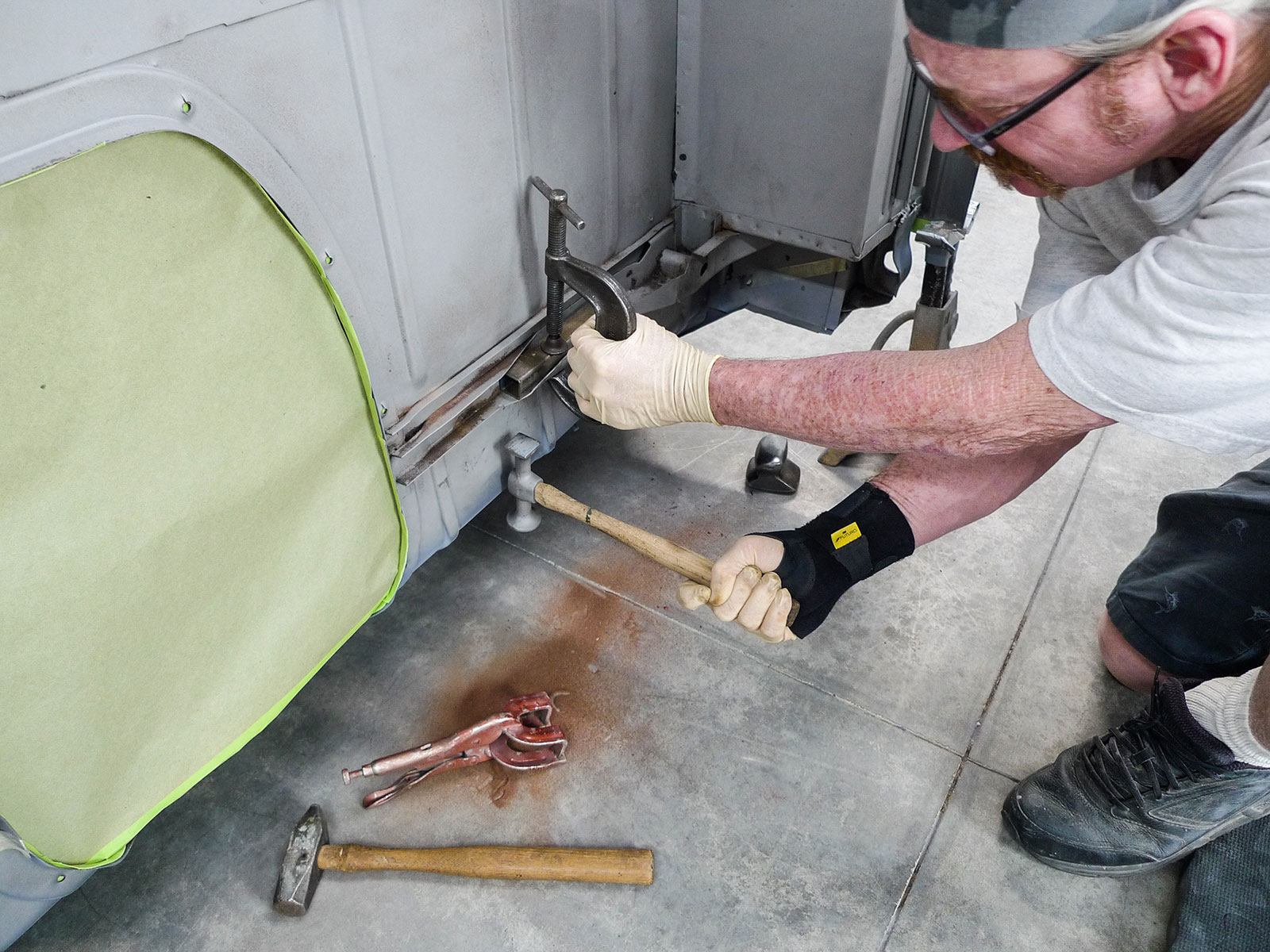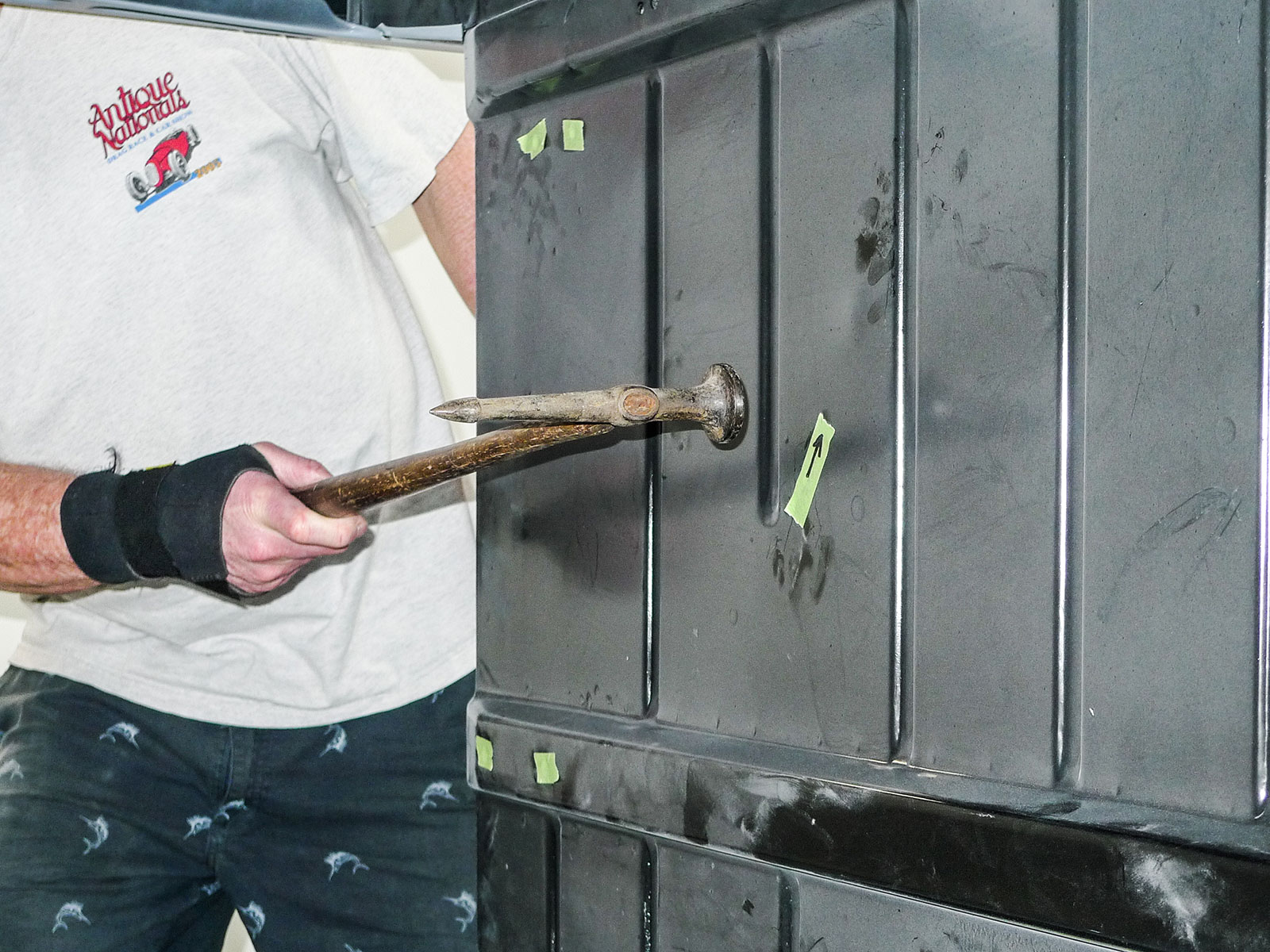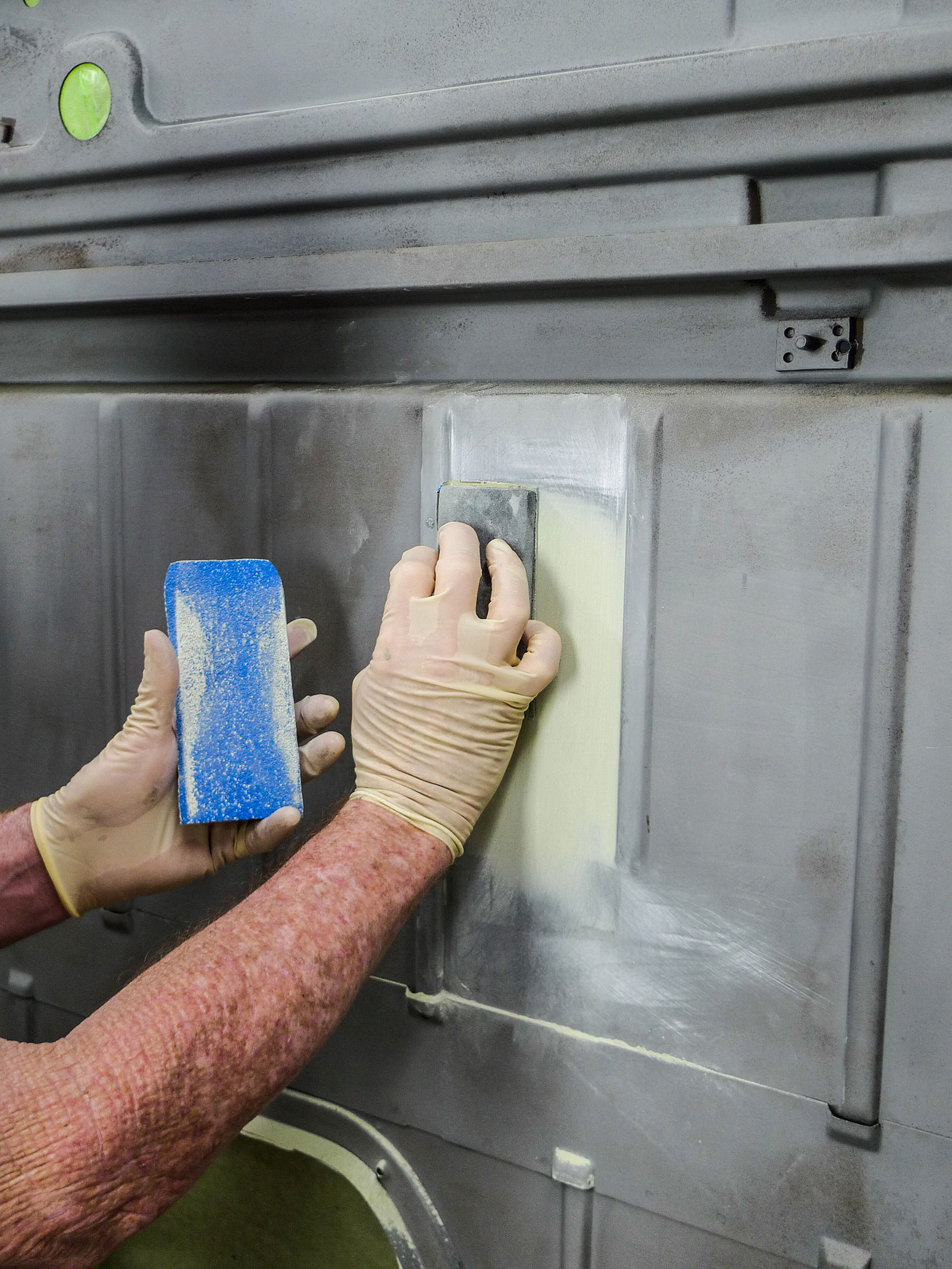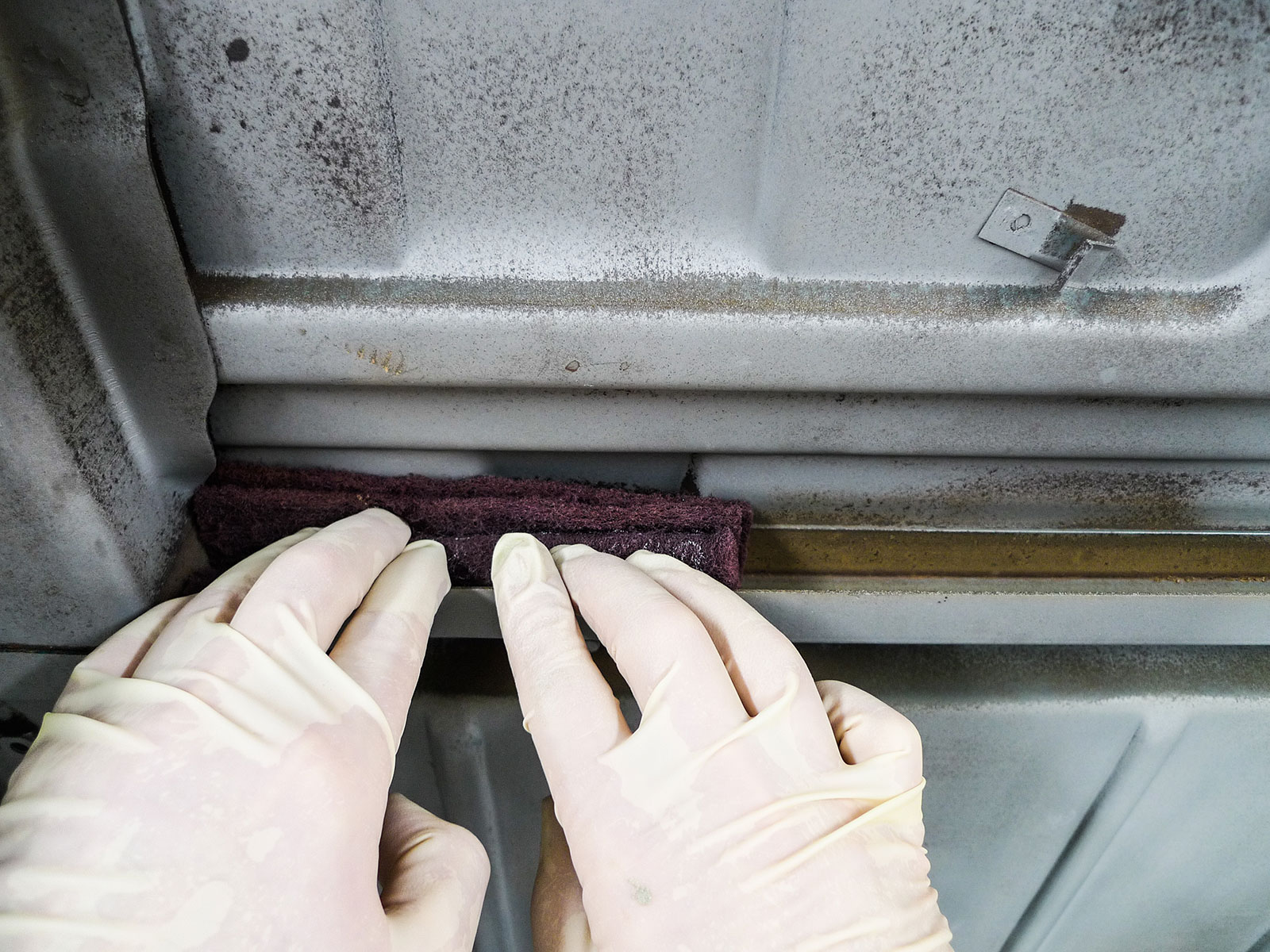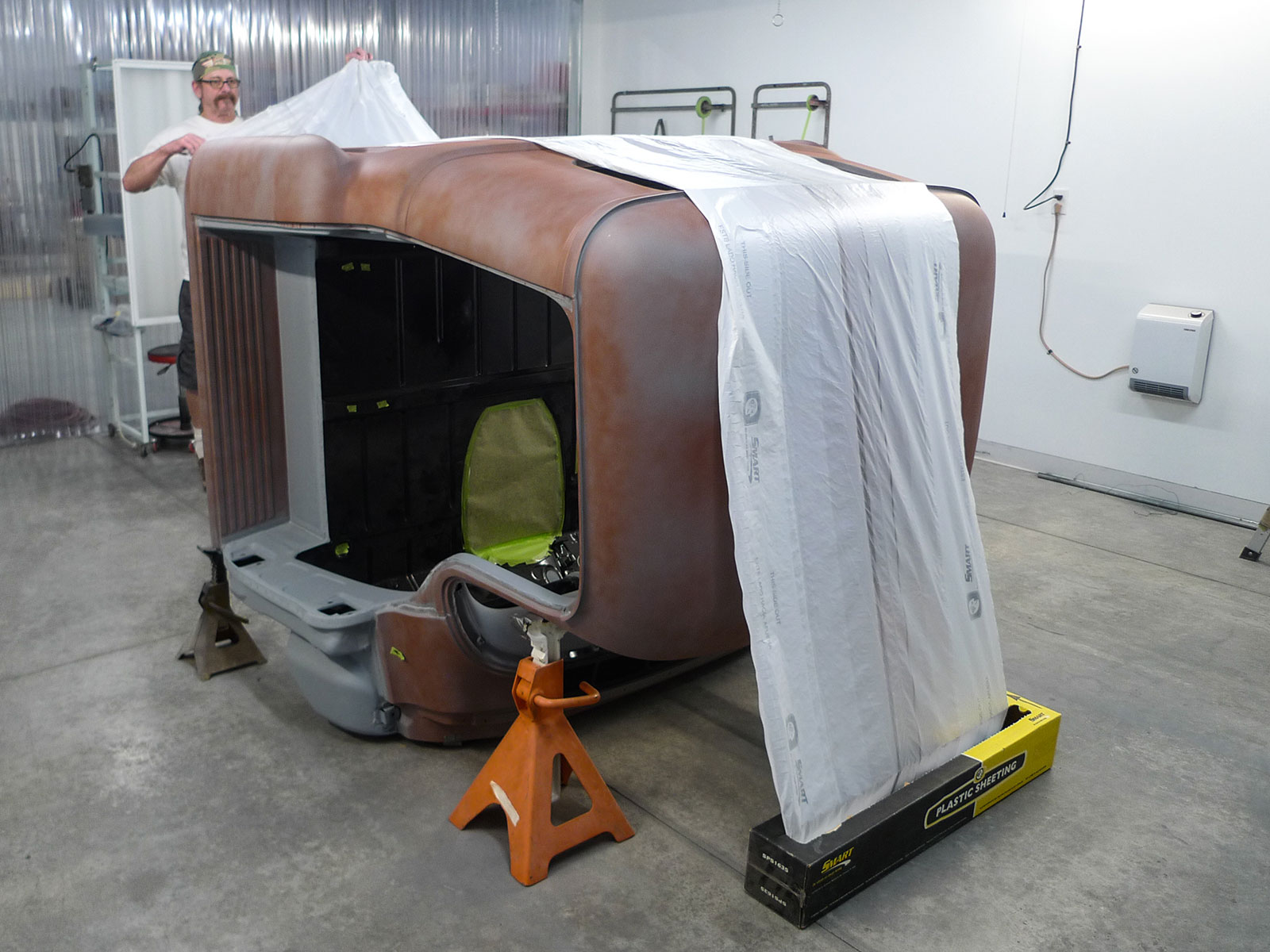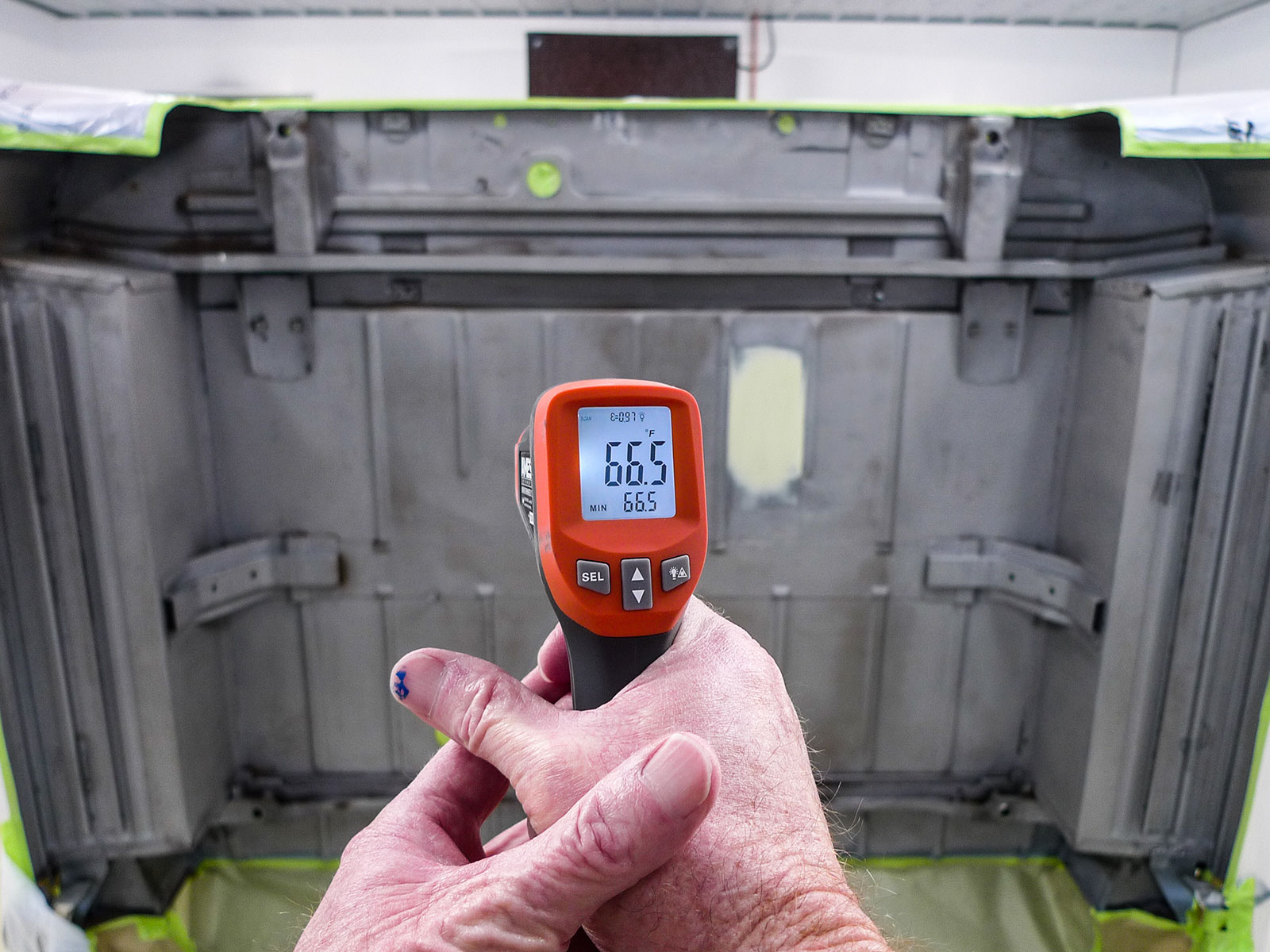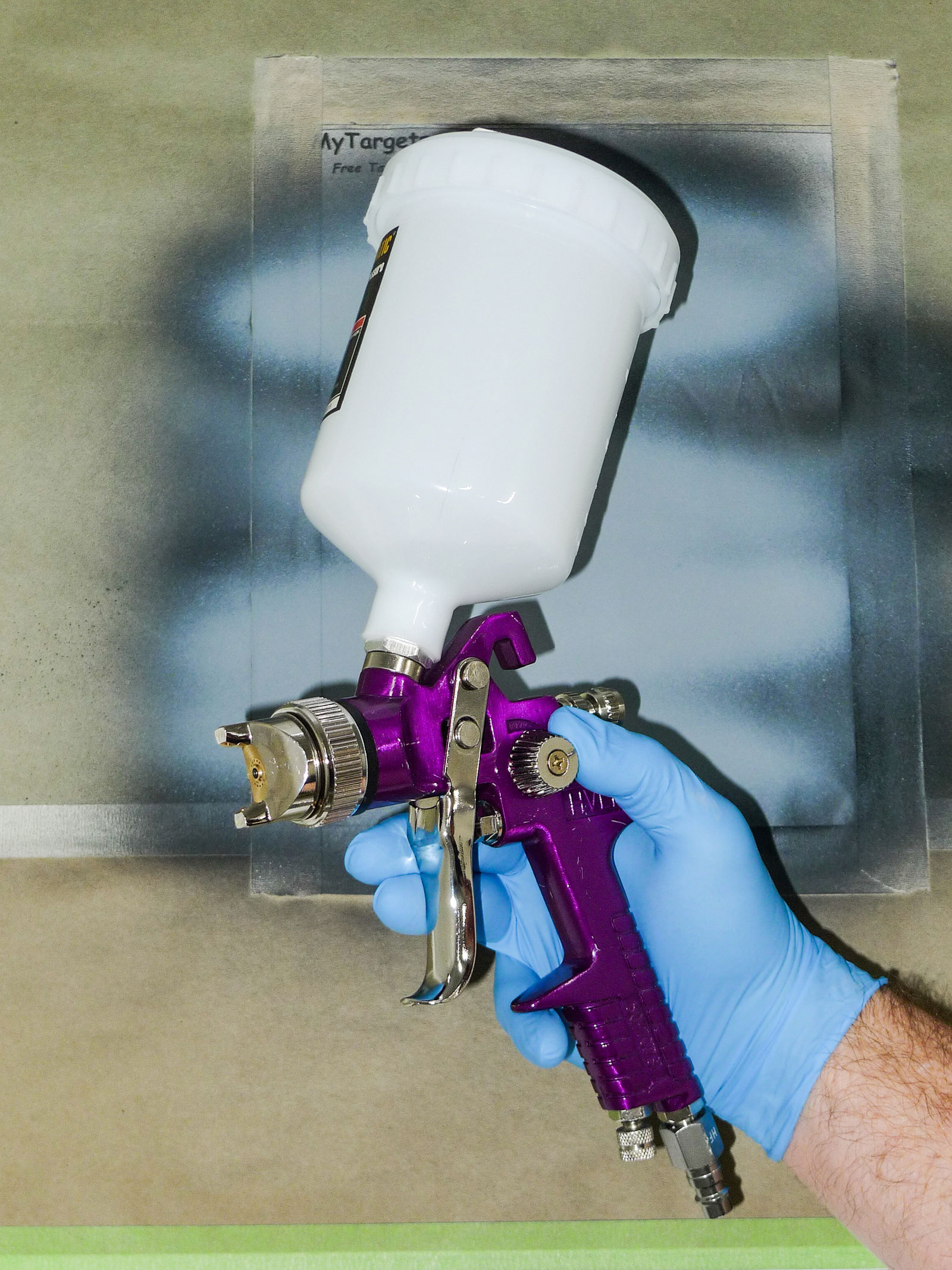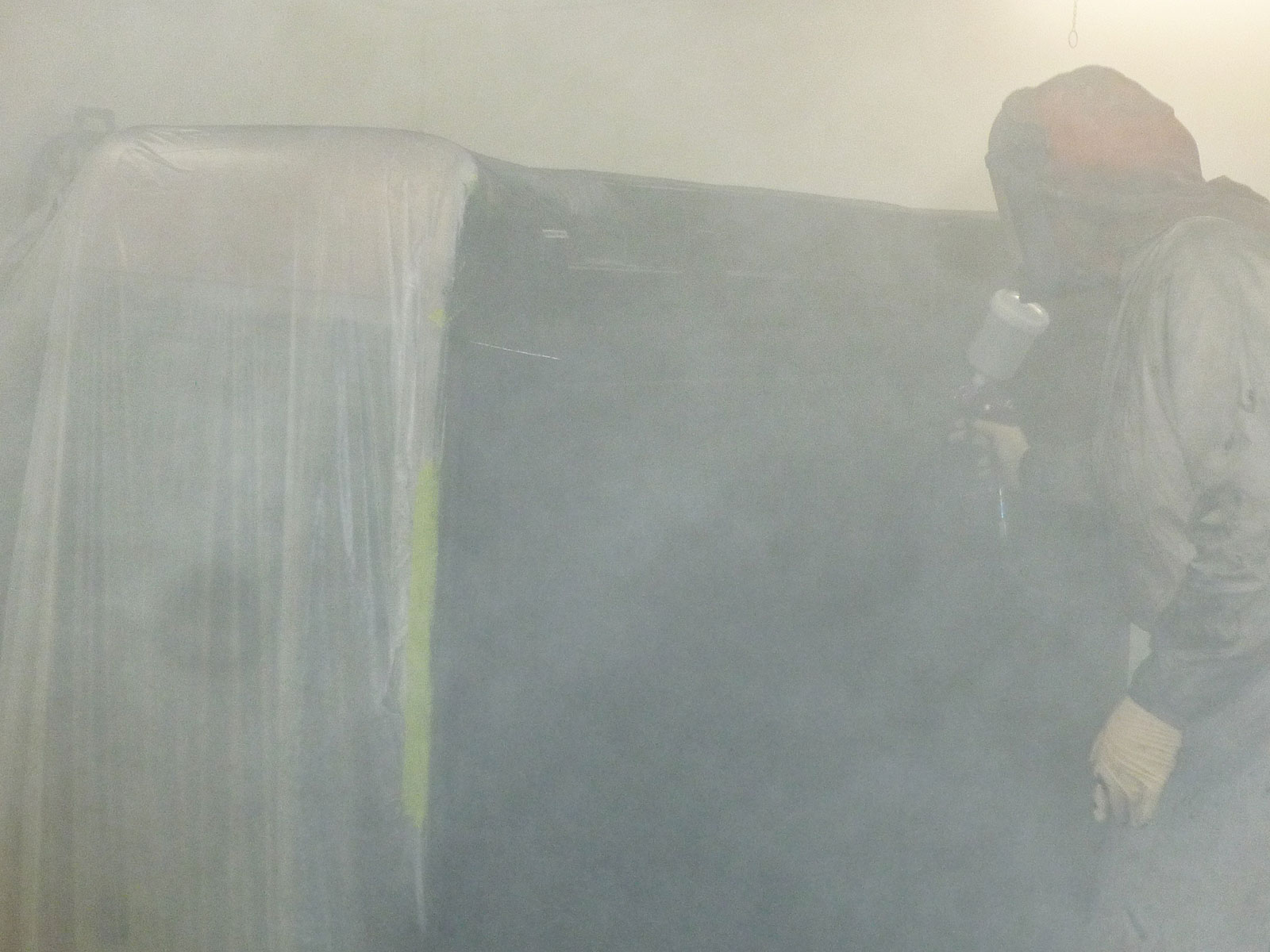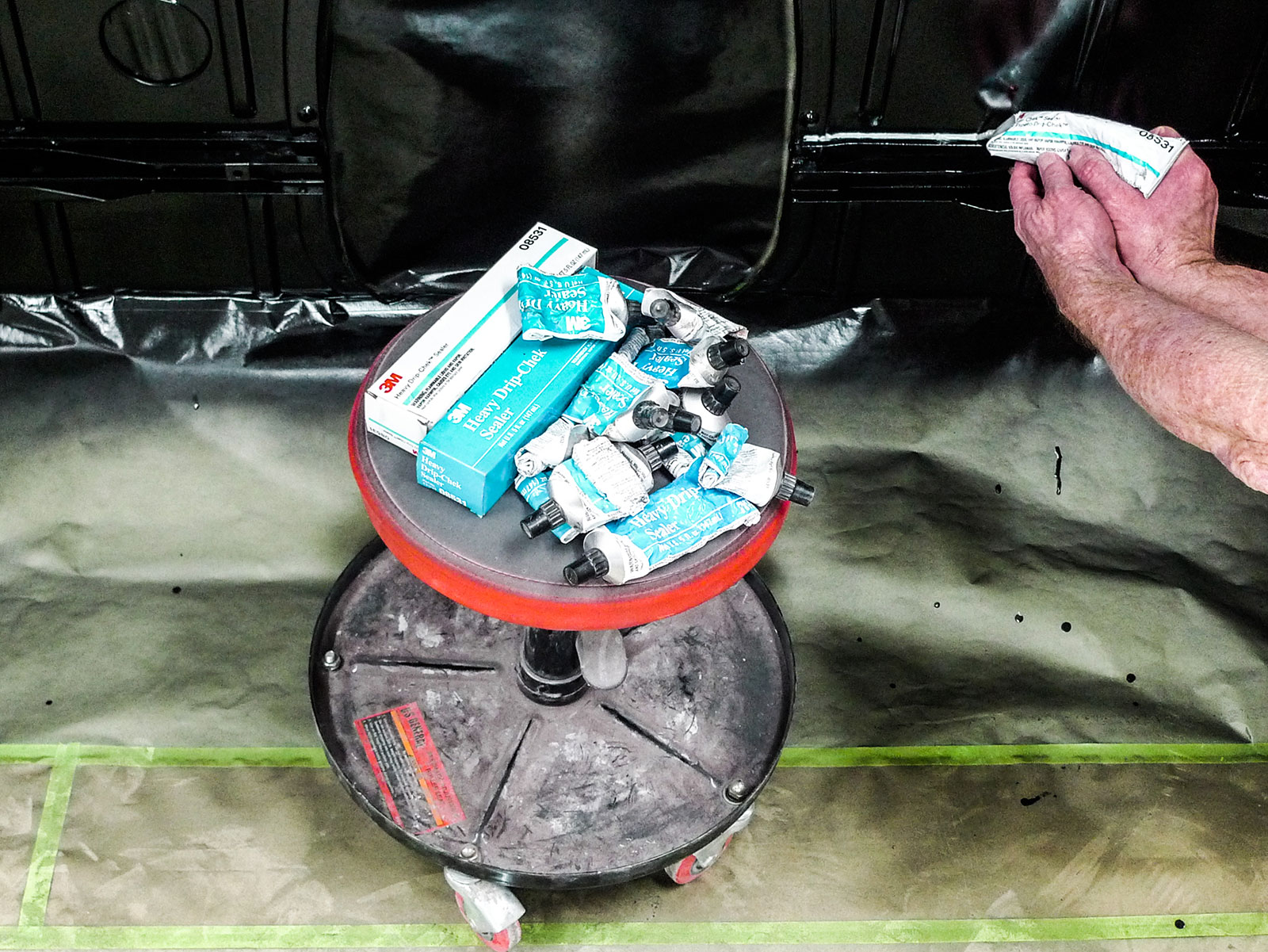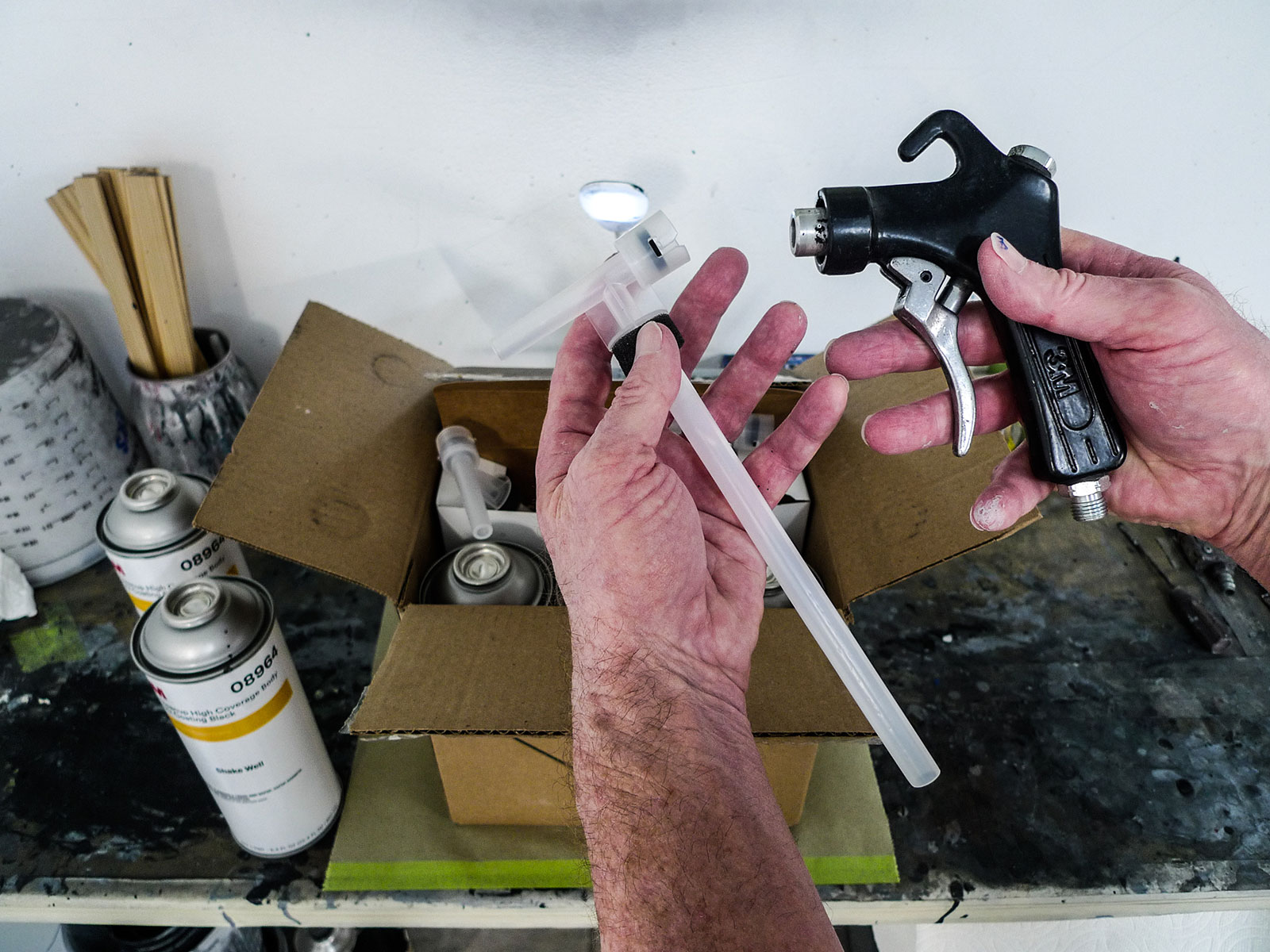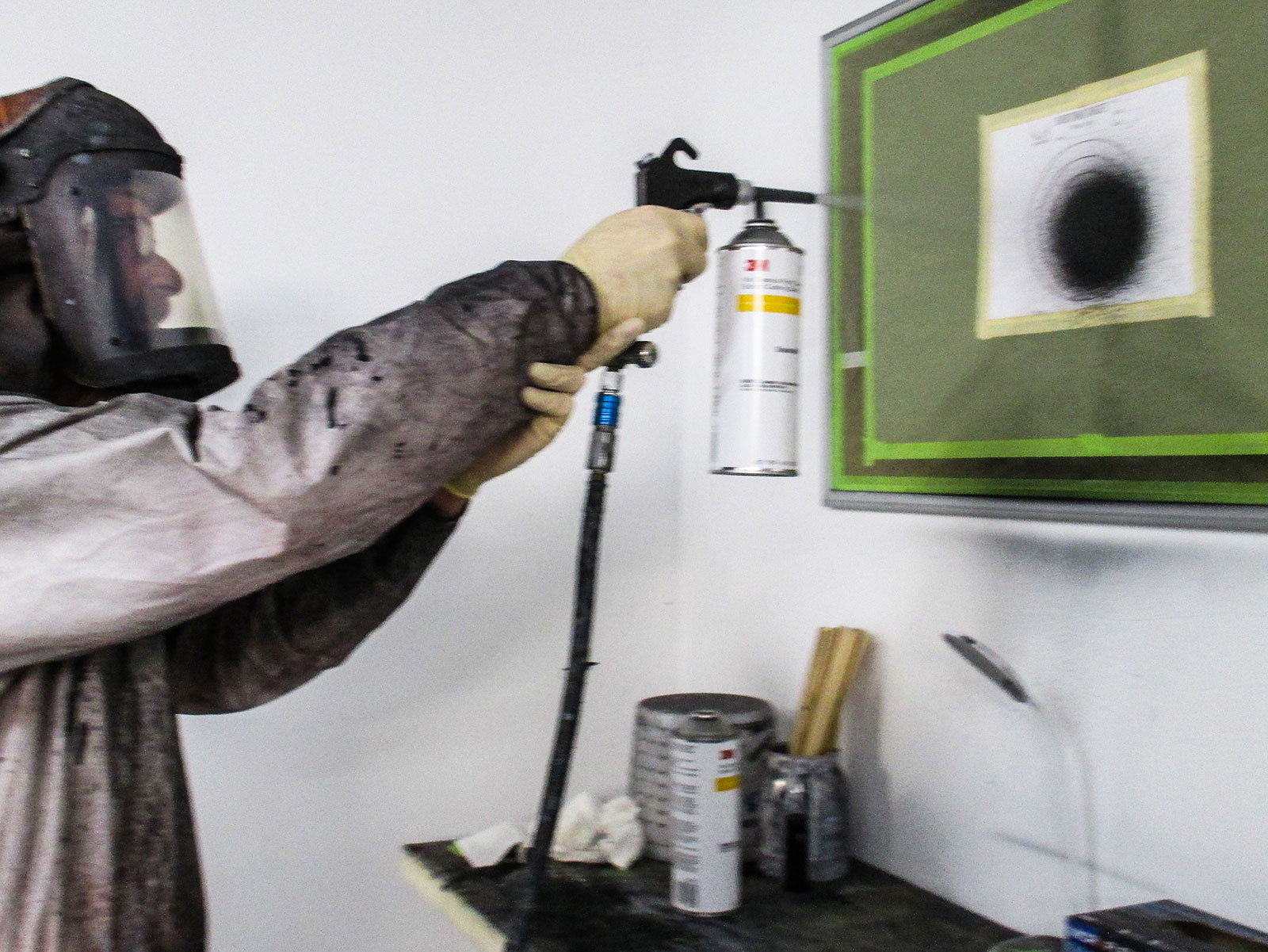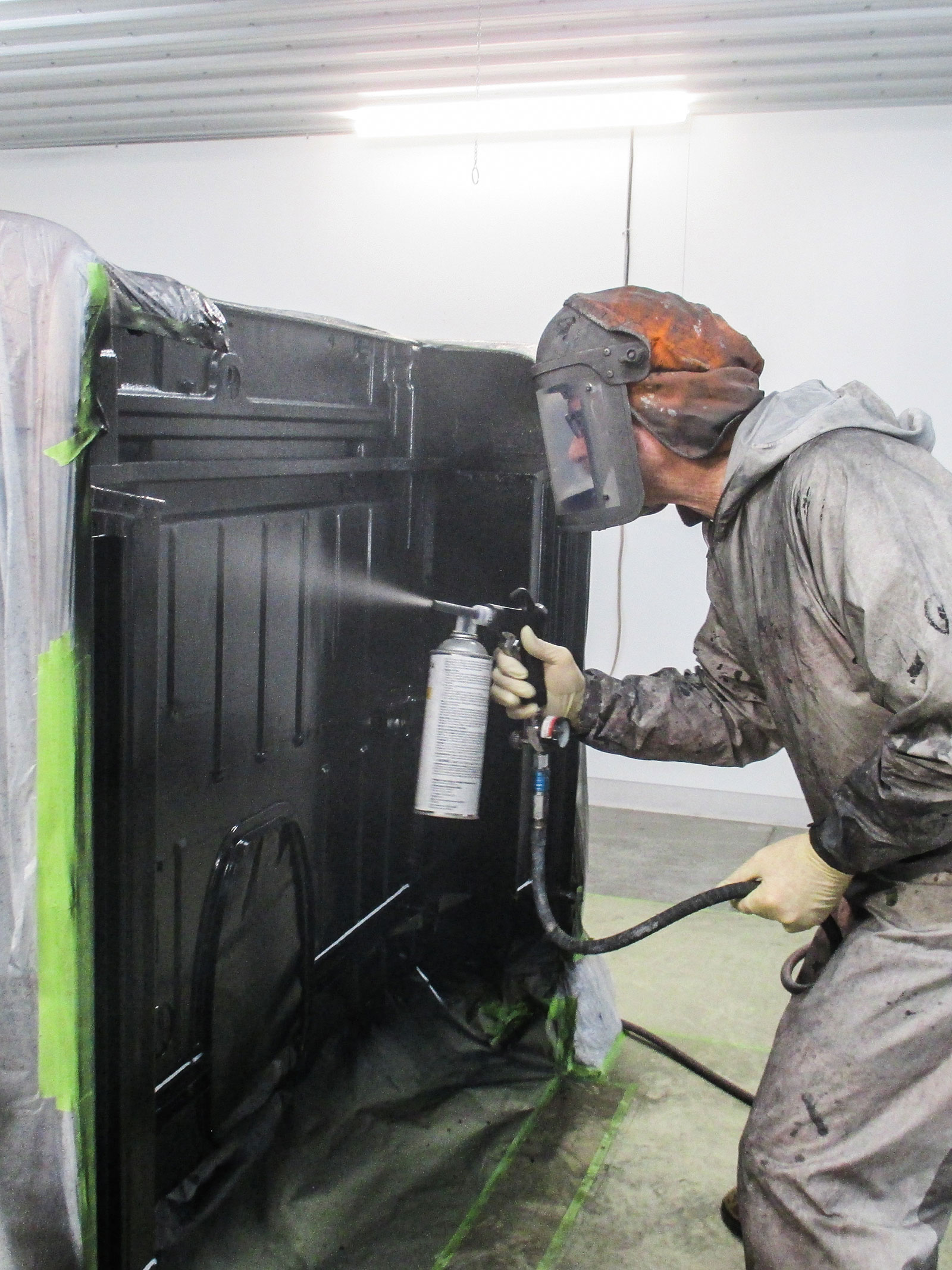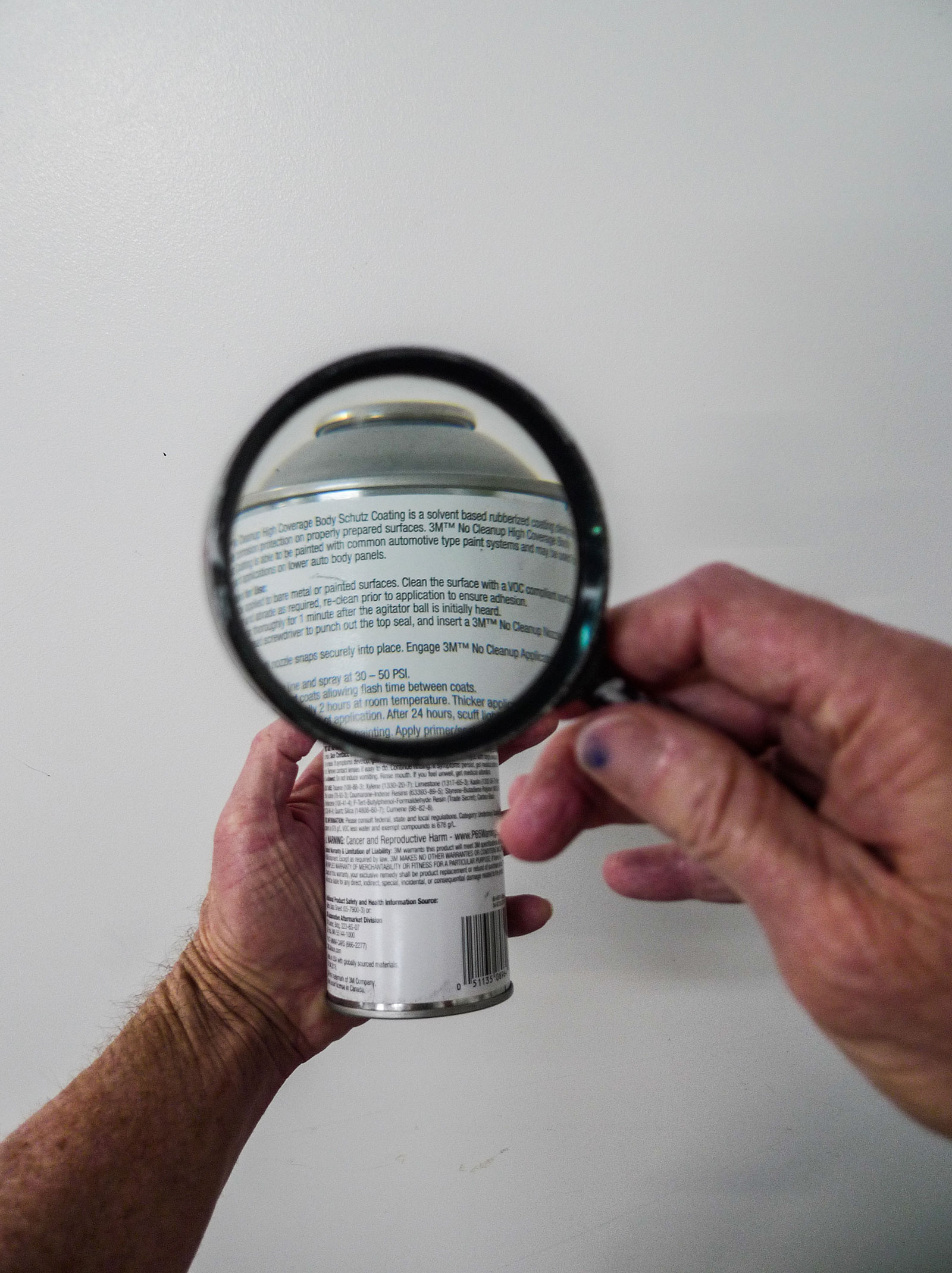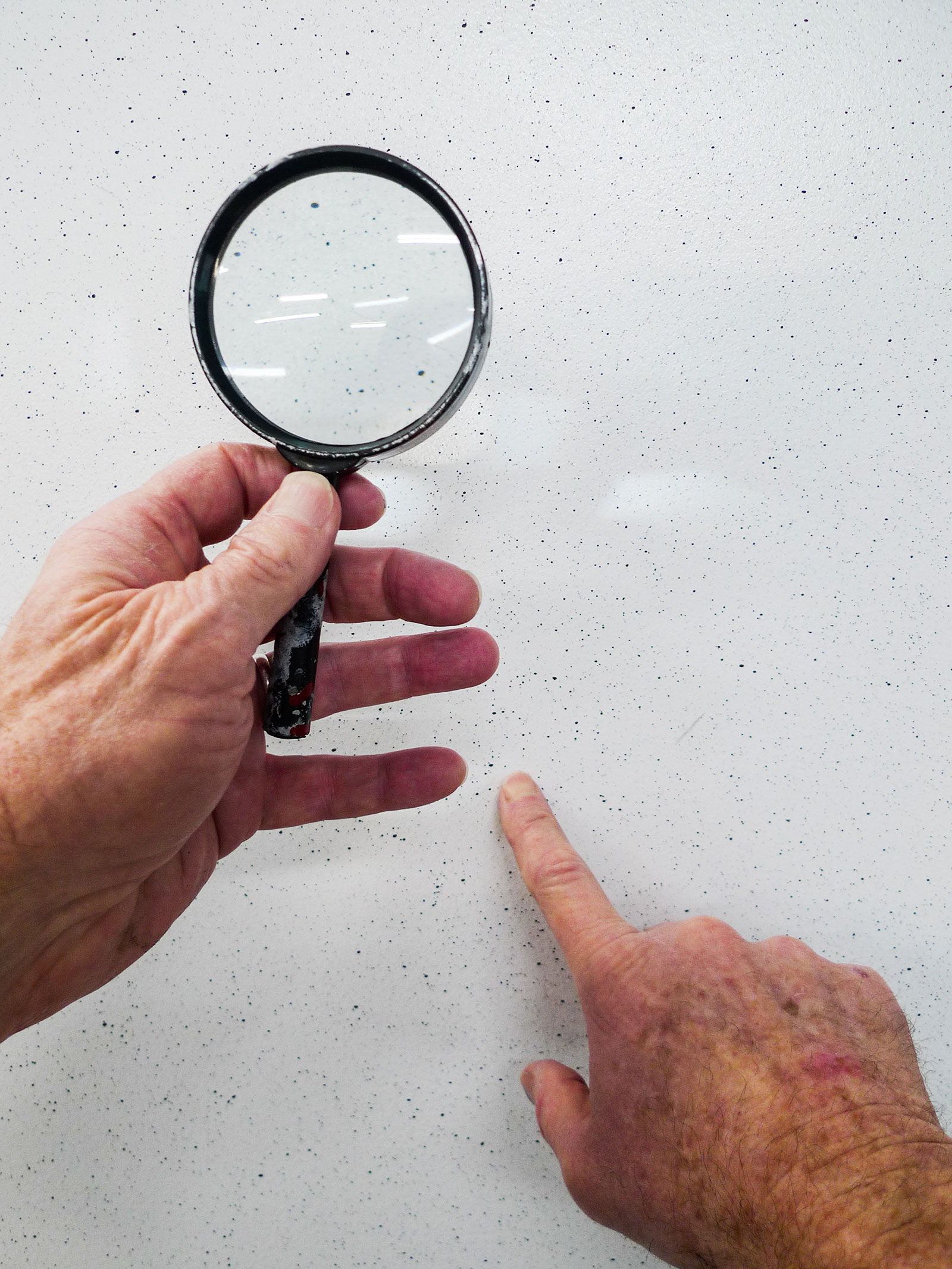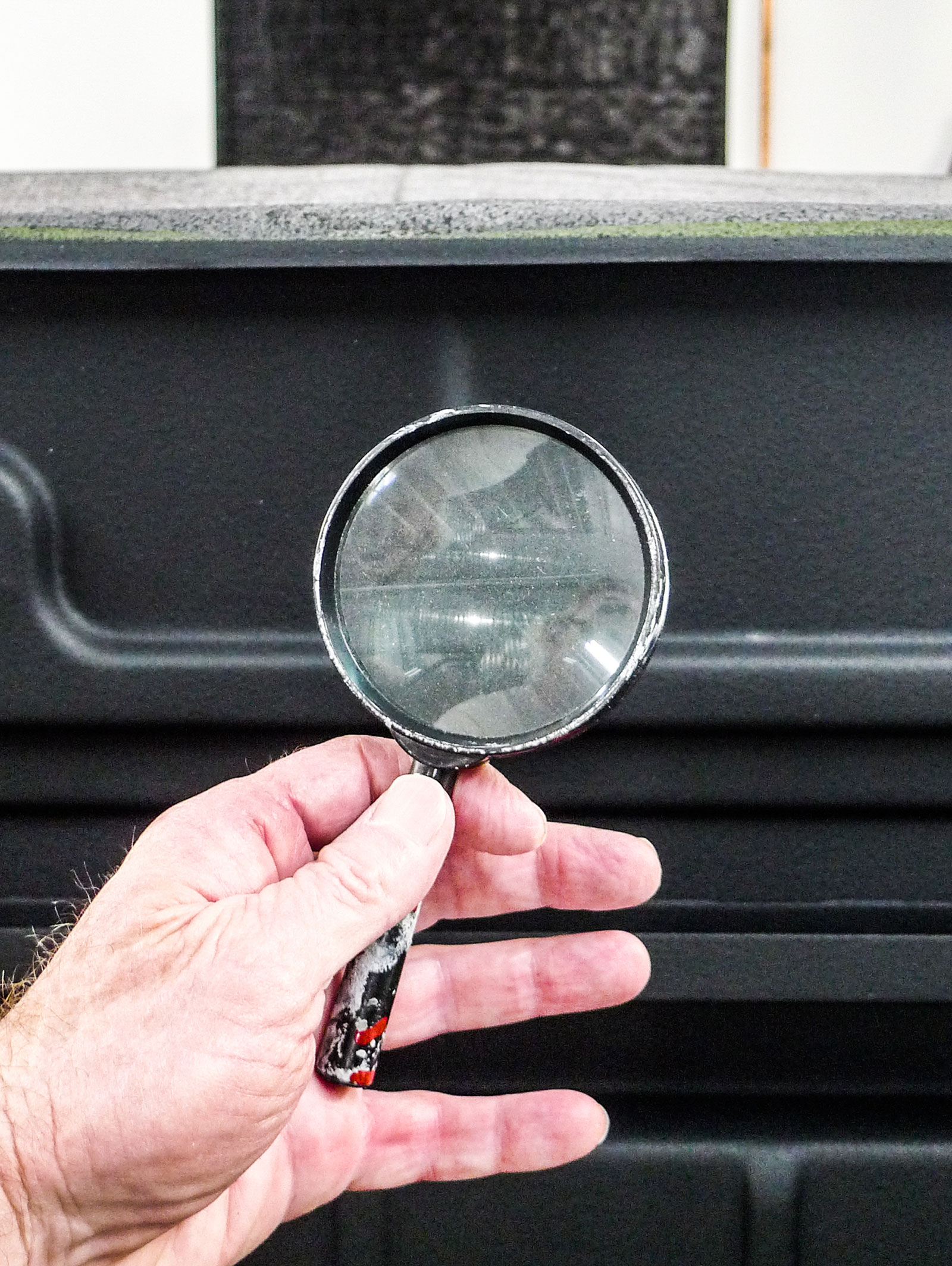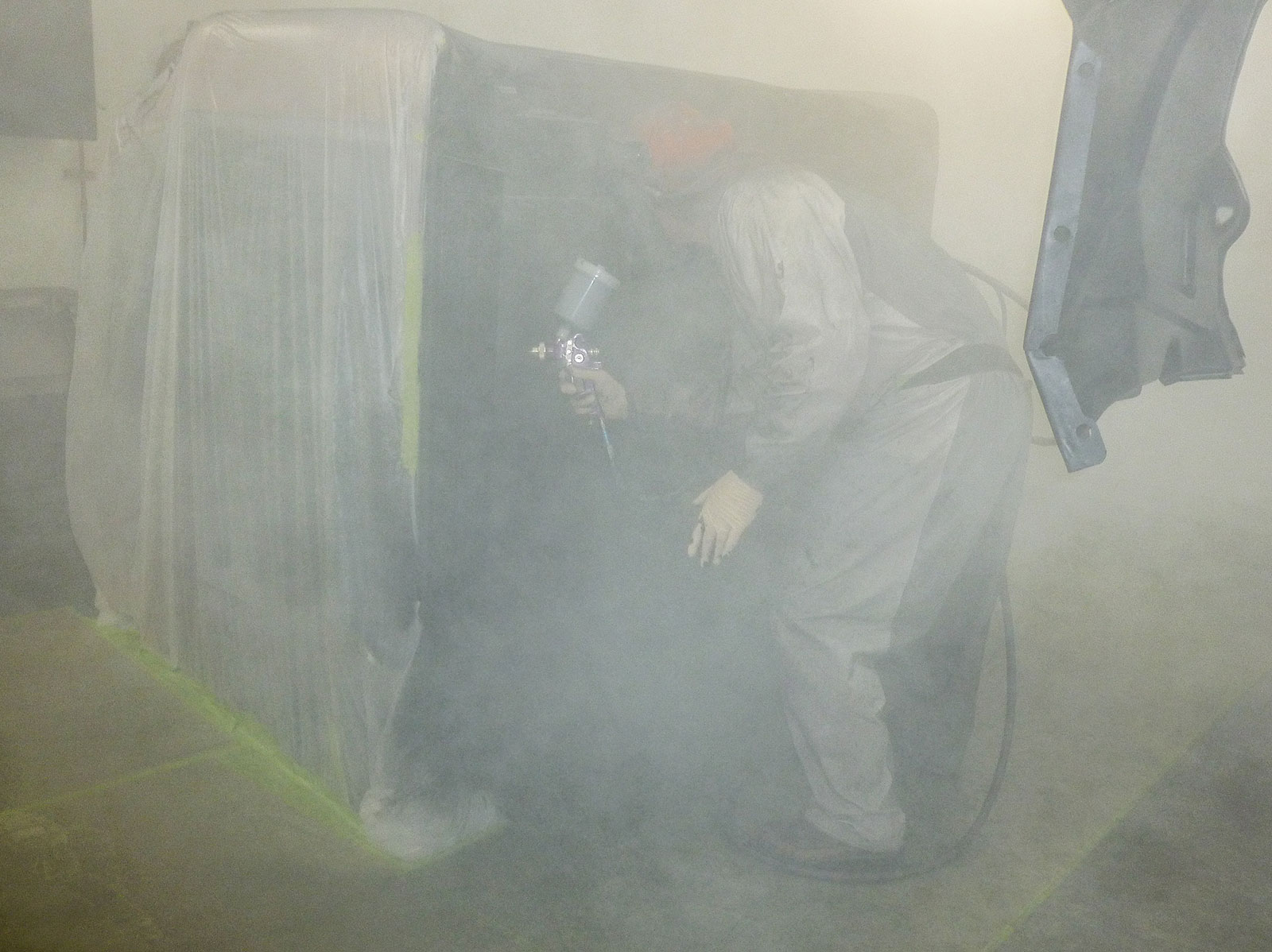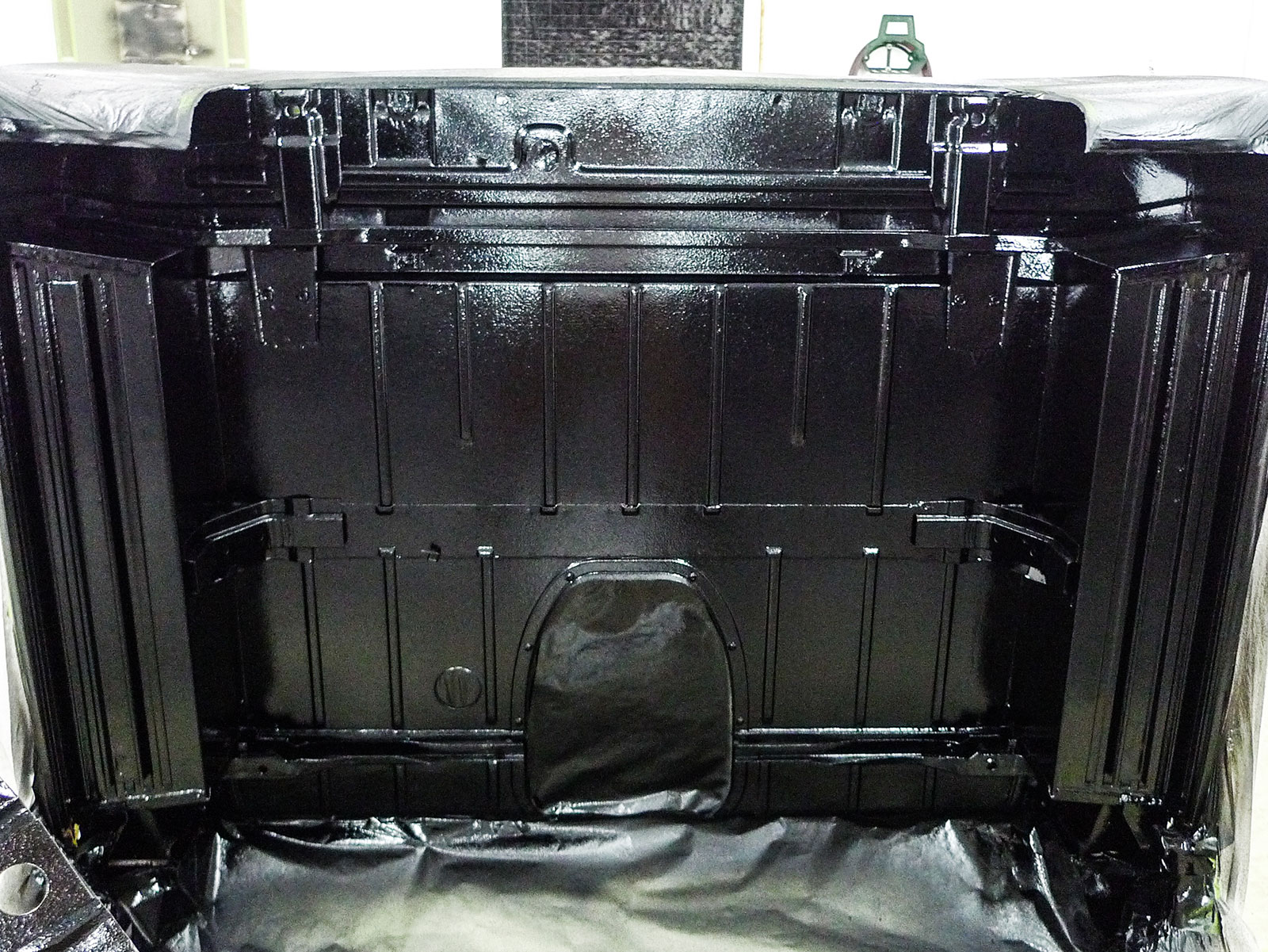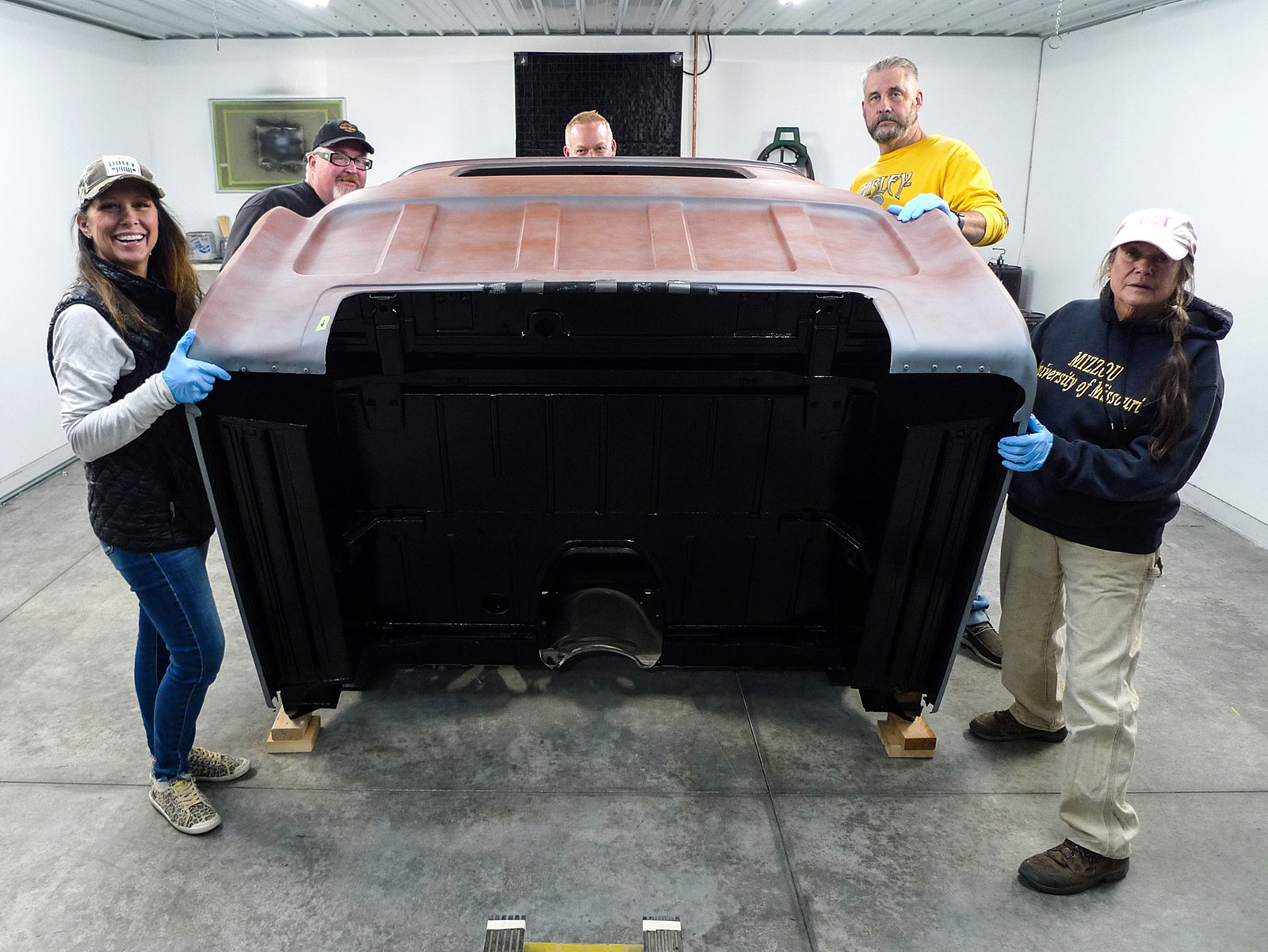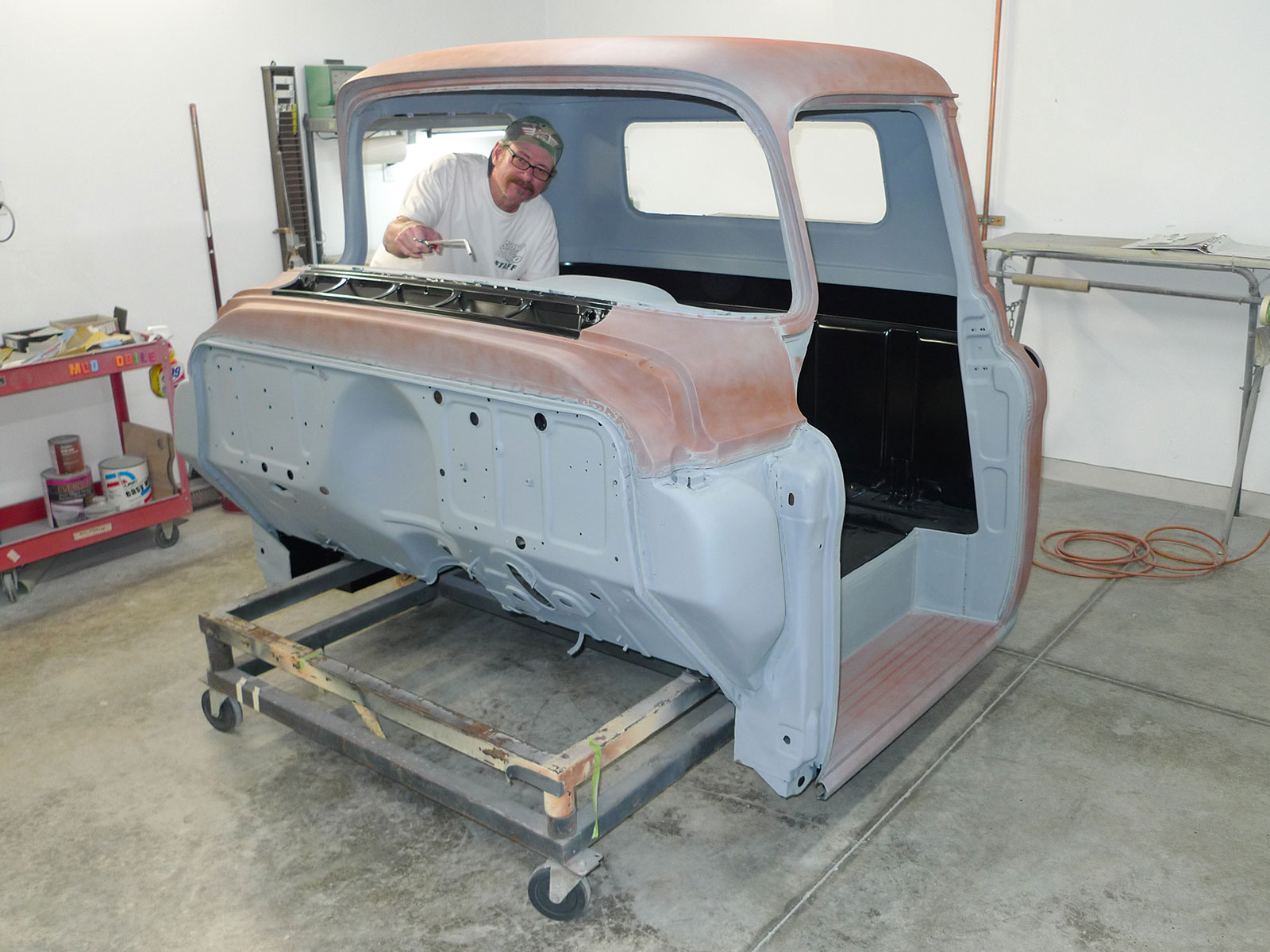 Sources
Harbor Freight Tools
(800) 423-2567
harborfreight.com 
Summit Racing Equipment
(800) 230-3030
summitracing.com