By Ryan Manson – Photography by the Author
Some of you need to hear this: you must drive your hot rod to truly enjoy it. But traditional hot rods can be lacking in the safety department. We install modern Wilwood brakes and a Fatman Fabrications Mustang-II kit to bring our 1940 Ford Deluxe Coupe to daily-driver status. Building a hot rod for us to enjoy.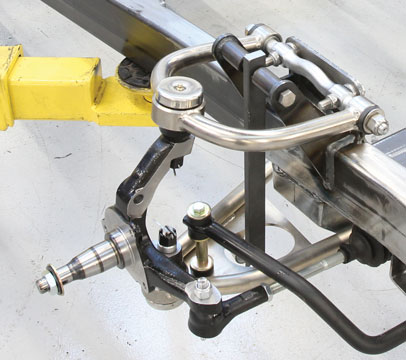 When it comes to the immediate pre war Ford passenger cars, it could be argued that they have more in common with the later, full size passenger cars from the '50s and beyond than the preceding models that came out earlier in the decade.
Comparing a 1930 Ford Model A coupe and a 1940 Ford DeLuxe coupe, aside from their similar suspension design, the two bear almost no similarities. Like comparing a Neanderthal to a modern Homo sapien, the Model A was rudimentary in design and simple in sophistication while the 1940 Ford was a more refined design, showcasing the evolution that happened within a single decade while the nation was knee-deep in the greatest depression in the history of the industrial world.
Read More: How To Recess A Firewall On A 1934 Ford Five Window Coupe
Upgrades were continually made to the Ford line throughout the '30s, beginning with the introduction of the V-8 engine in 1932. Safety not always being a subject at the forefront of the Henry Ford engineering department, the Blue Oval held out introducing hydraulic drum brakes until 1939. An oft-upgraded item for early cars, today these drum brake systems are lacking in both a safety and performance standpoint when it comes to the later, early Ford cars.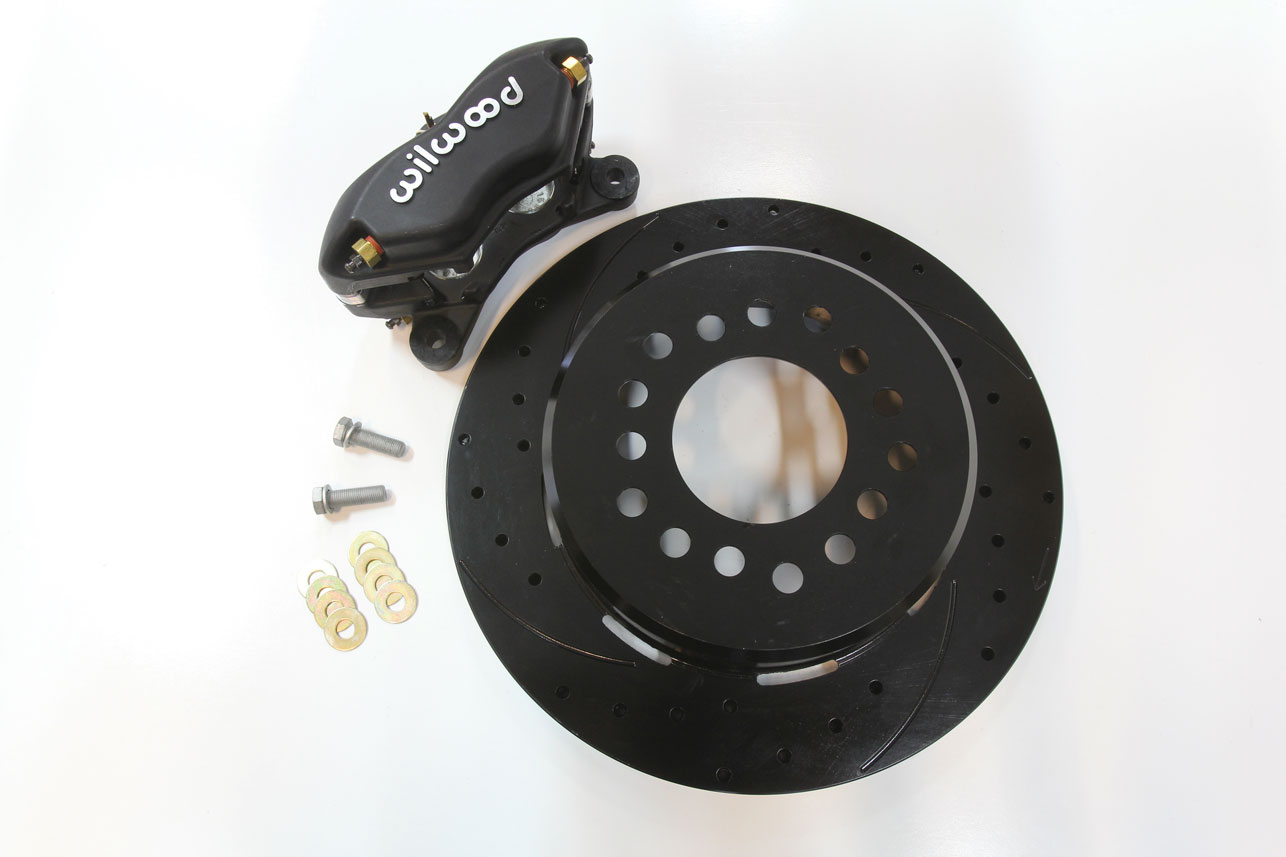 So, when it came time to start assembling the suspension components for our 1940 Ford DeLuxe here at Clampdown Competition we knew we were going to go with four-wheel disc brakes. It was also decided we'd be better off starting with a new chassis from Fatman Fabrications with its modern, Mustang II–style IFS up front, rack-and-pinion steering, and a 9-inch Ford rearend located by a triangulated four-link.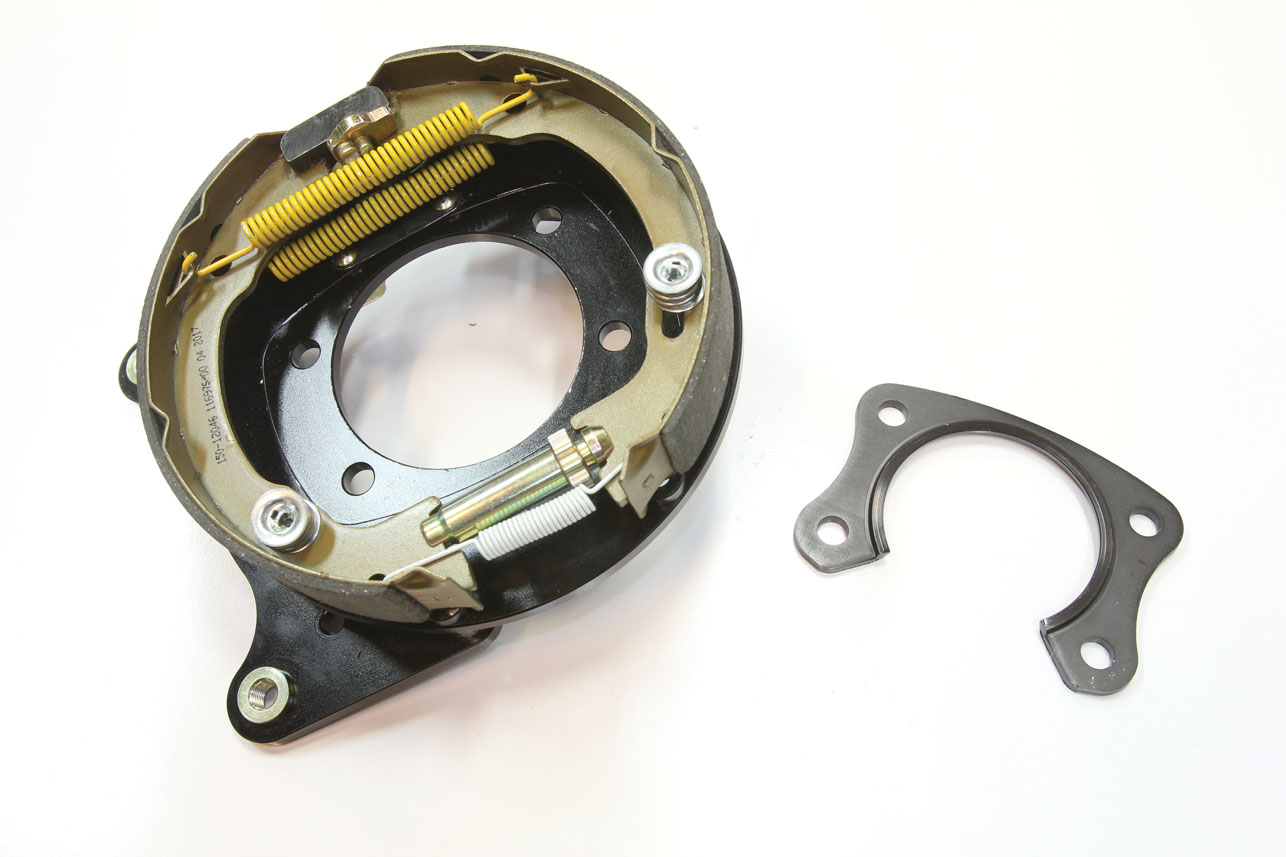 Four-corner coilovers will also be used along with sway bars, front and rear, with the intention of getting our old Ford to perform and ride like a more modern vehicle than Henry originally designed. We'll be using stock-style 1940 Ford wheels from Coker Tire, so our DeLuxe will still look the part, but with the blown Chrysler pumping out double what the original Flathead was capable of we'll be in need of some serious stopping power.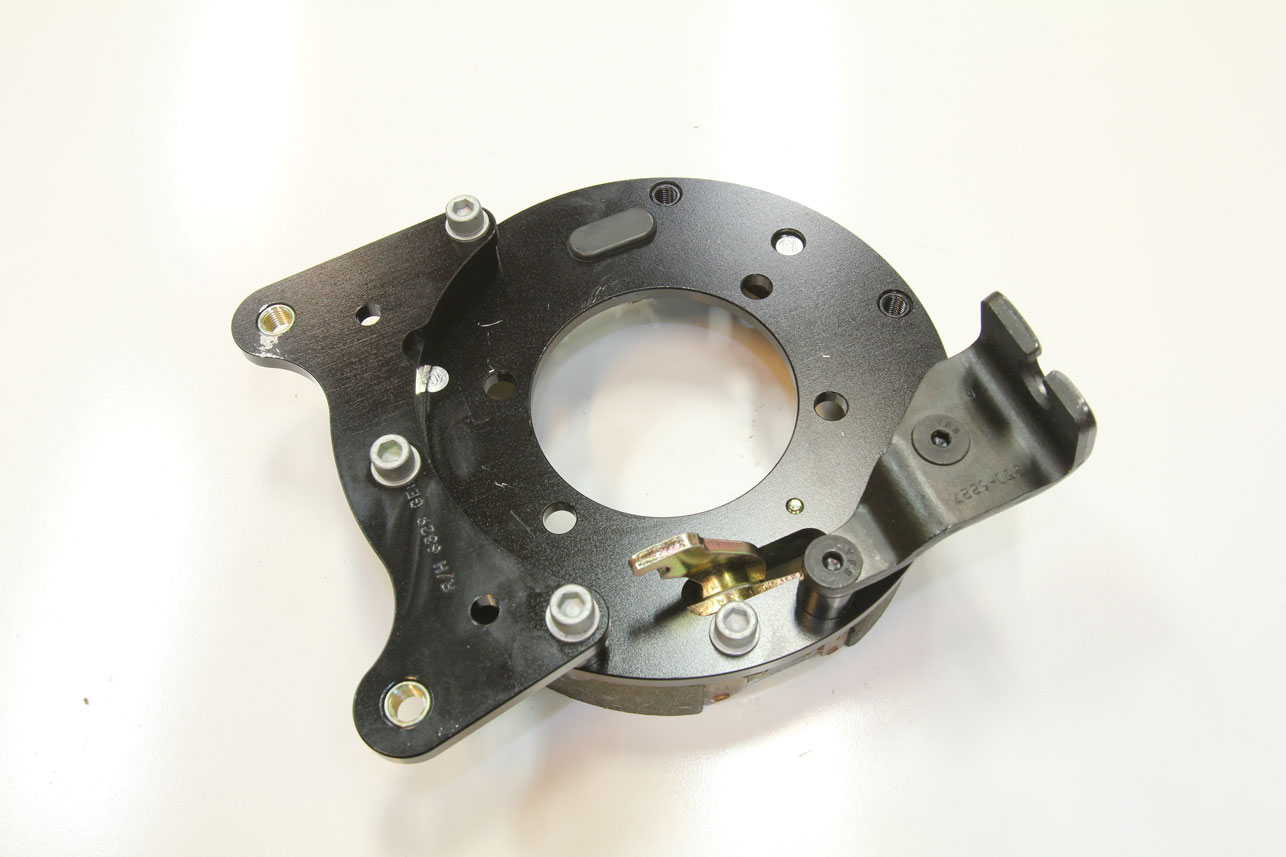 Also Read: Cruisin'… On A Sunday Morning
Wilwood Engineering is a name that's become synonymous with high-performance disc brake systems since its inception in 1977. Today, they're one of the most installed stopping systems in a number of aftermarket applications. The Wilwood Dynalite line of forged four-piston calipers serve as the baseline for a number of Wilwood's brake kits and when used with their large, vented rotors will make for the perfect fit for our 1940. Their internal rear parking brake design will allow us to use a traditional floor-mounted Lokar handle, mated using a set of their cables.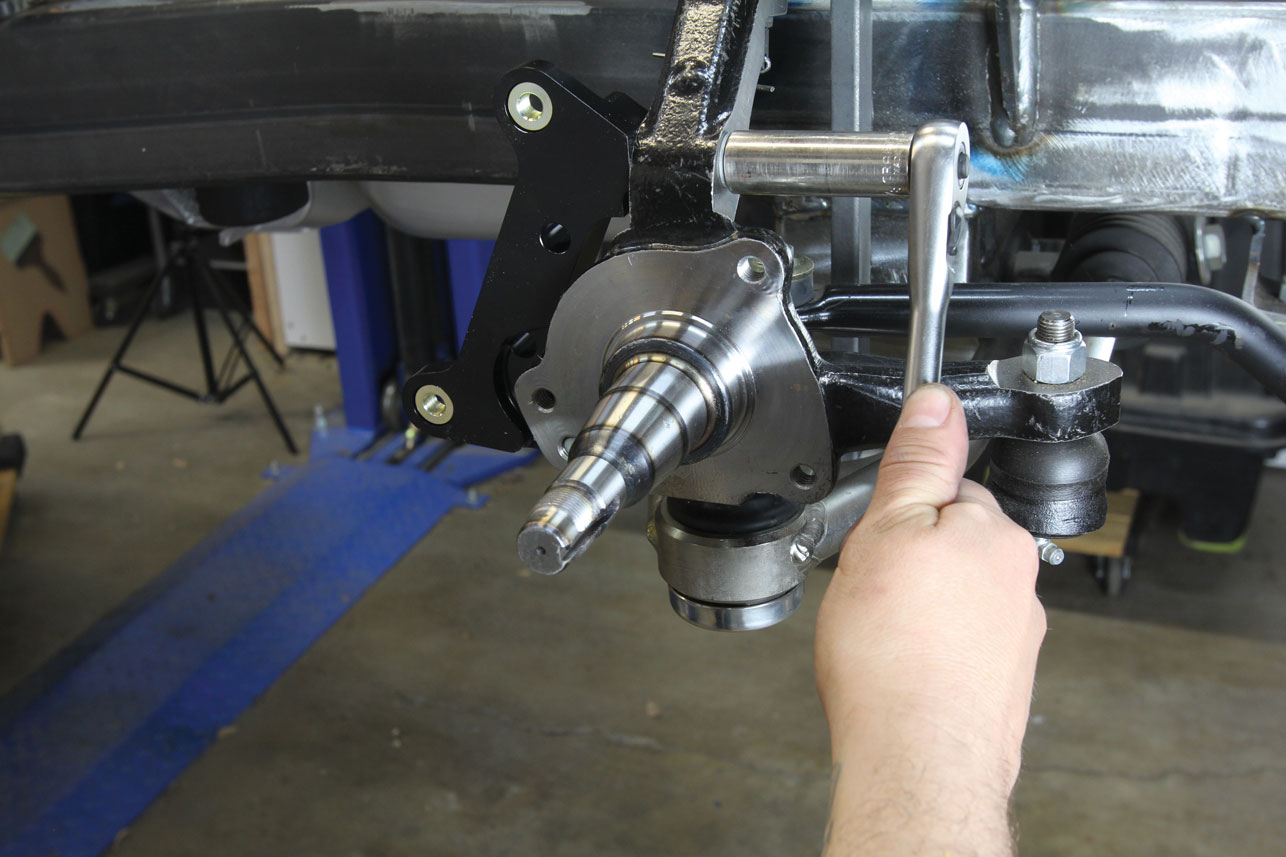 While our Fatman Fabrications chassis was being built, we ordered a set of wheels and tires from Coker Tire, opting to use their powdercoating and mounting/balancing services so that our rollers arrived ready to install.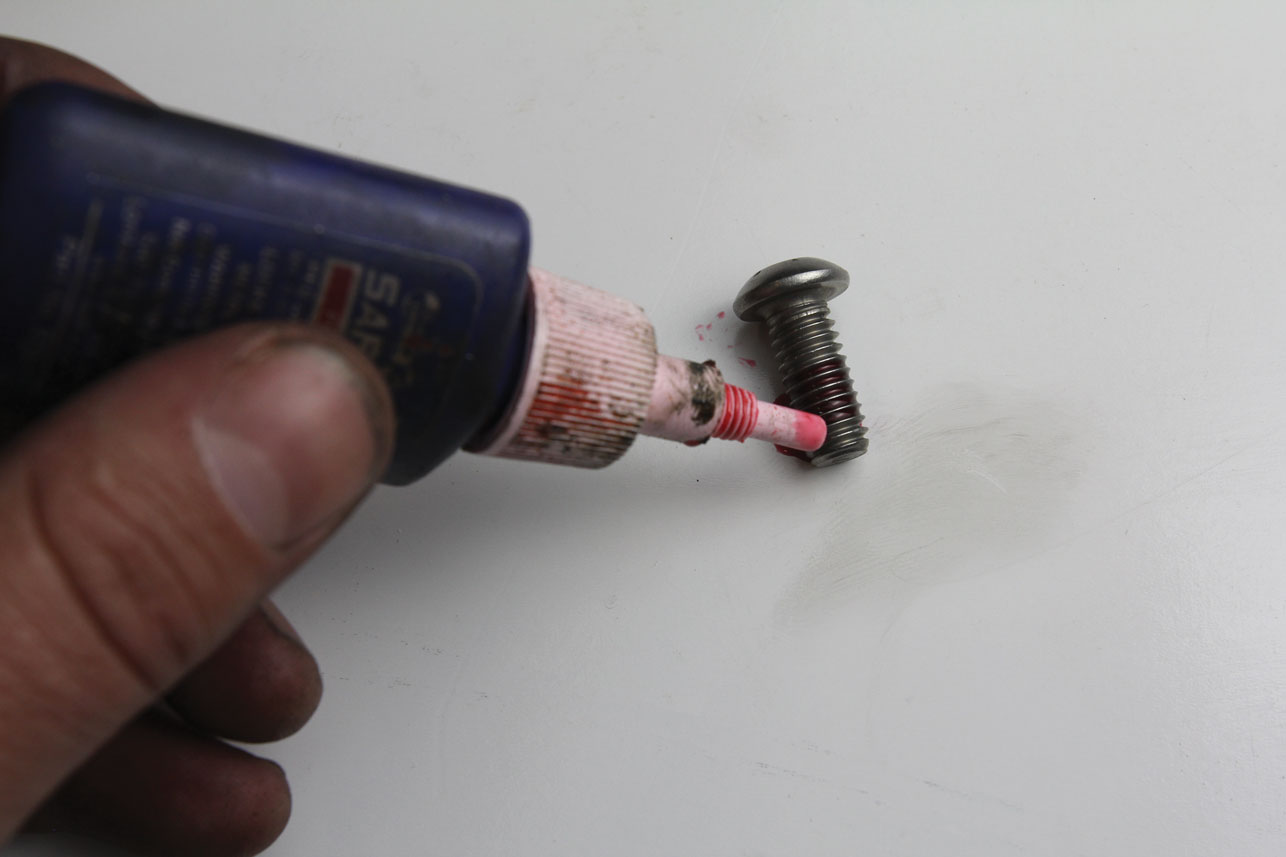 A slight oversight on our part, we ordered the wheels with the early Ford bolt pattern of 5×5.5 while our chassis was assembled with parts for a 5×4.5 pattern. What seemed at first to only be a slight hiccup, it was soon made clear the severity of our mistake; Wilwood does not offer a rotor or front hub in the larger 5.5 bolt pattern. We were coming to the conclusion that ordering another set of wheels with the correct bolt pattern might be our only option.
At the eleventh hour, it was realized that our Coker Steelies were drilled with two bolt patterns, the other being 5×5. A quick perusal of Wilwood's website and we found a front hub that would allow us to use the same brake components we had already acquired, using the 5×5 bolt pattern.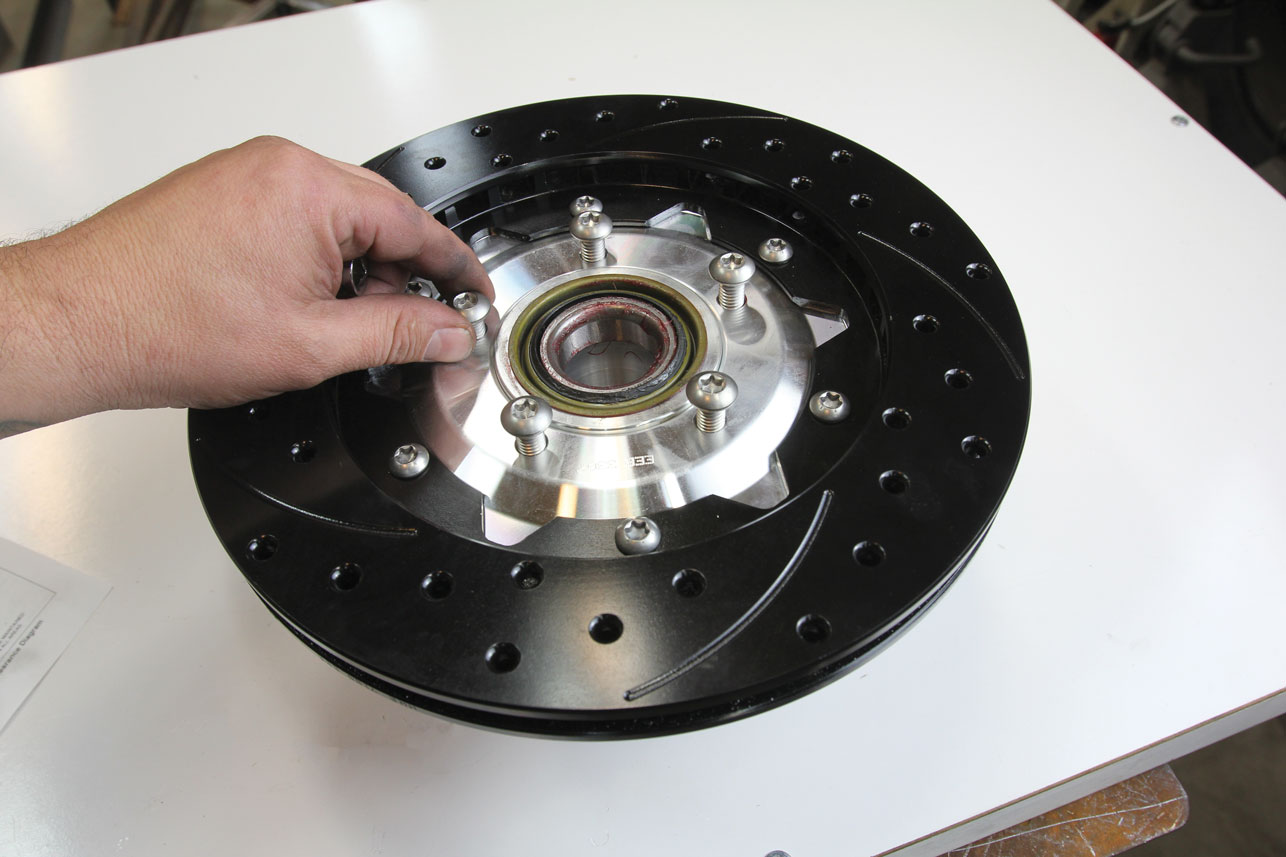 Out back, the biggest pill to swallow was the fact that our existing axles couldn't simply be drilled with the additional bolt pattern, as the flange didn't have the space for an additional five holes due to the bearing retainer bolt access hole. The rear rotors, however, were set up with all three of the popular bolt patterns, so once again, our brake components would be good to go.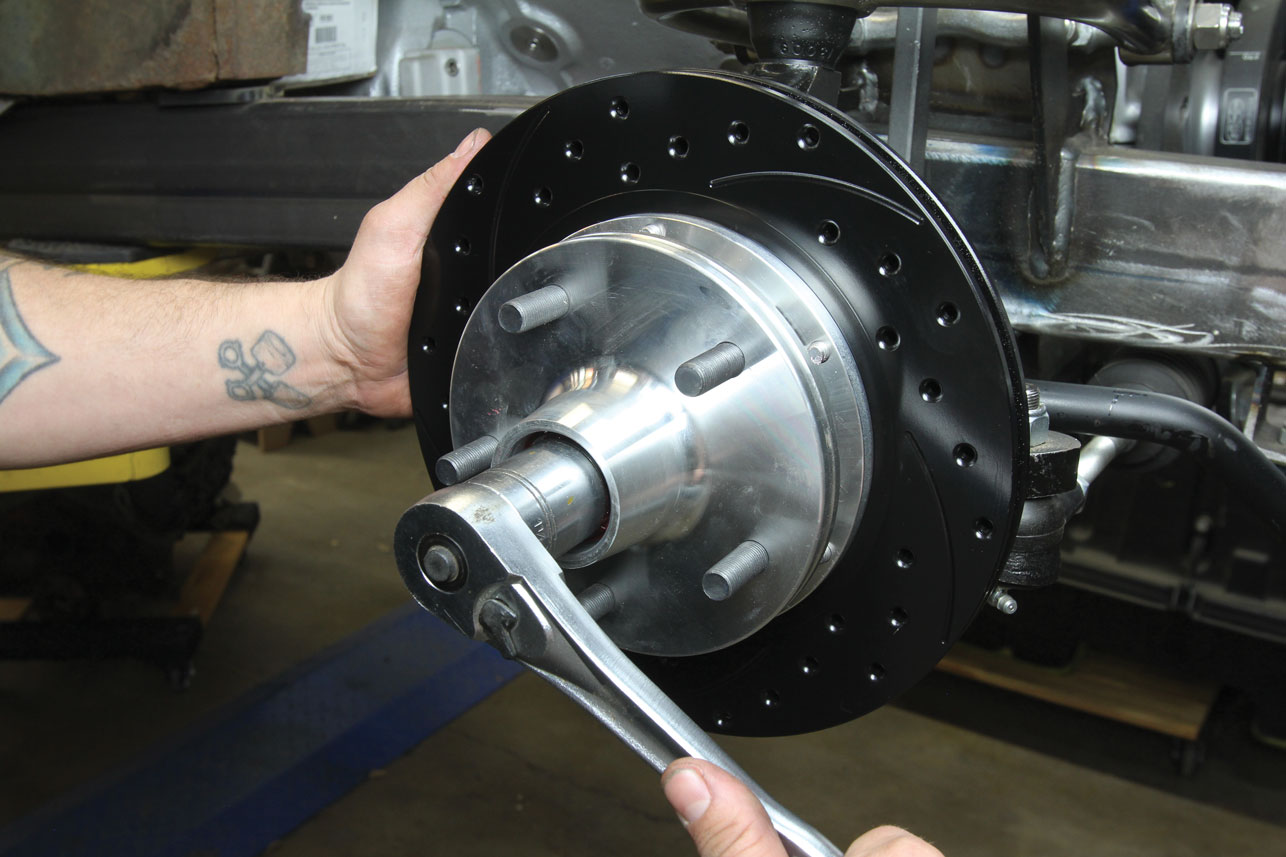 Check Out: Installing a Universal Fuel Sending Unit and Fuel Tank – 1936 Ford Project
The solution to our axle obstacle was provided by Speedway Motors in the form of their Cut-To-Fit 9-Inch Ford Axle Kit. These 28-spline replacement axles are designed long with extra splines machined so the end user can easily cut them to fit their own housing. They also come drilled with the same three popular bolt patterns, which means our 5×5 bolt pattern can be used and all is not lost!
While building an Early Ford with a 5×5 bolt pattern is indeed goofy, if it's decided that we want to swap over to the more common Ford 5×4.5 bolt pattern in the future, all that's required is a hub swap up front and moving the rear wheel studs to the proper pattern out back; the rest of the components don't know nor care.
At the end of the day we were pleased that our little mistake only cost us a pair of axles and it turned out to be fairly painless, all told. While we could have overlooked this little "whoopsie" and our disc brake install would be all the same to you, our loyal readers, we thought it was only fair to be honest about the situation and to show that we make mistakes sometimes, too.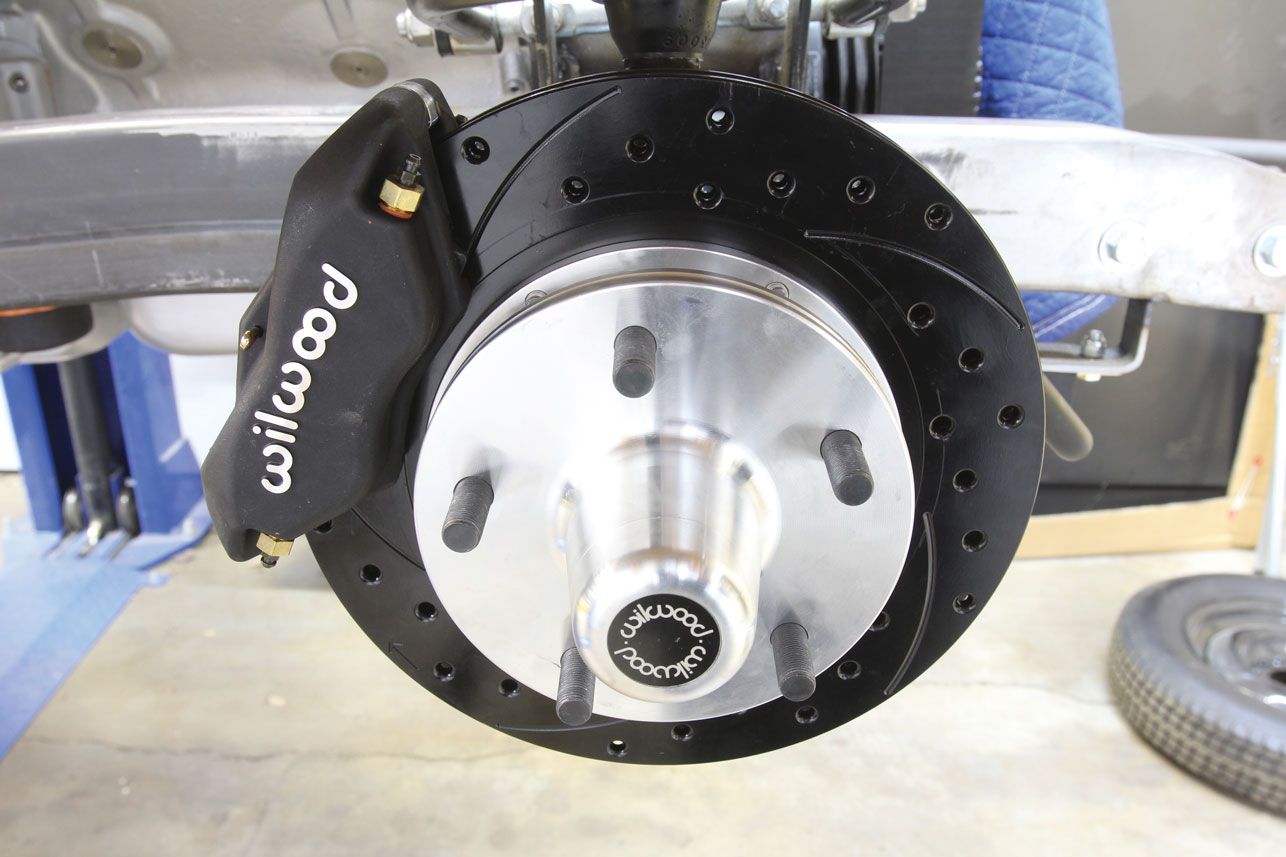 Also Check Out: 900hp N/A SUPER STOCK NOVA
At the end of the day, it allowed us to add a few more details to the install and provided some interesting information regarding the components used. If nothing else, we hope you learn from our mistake!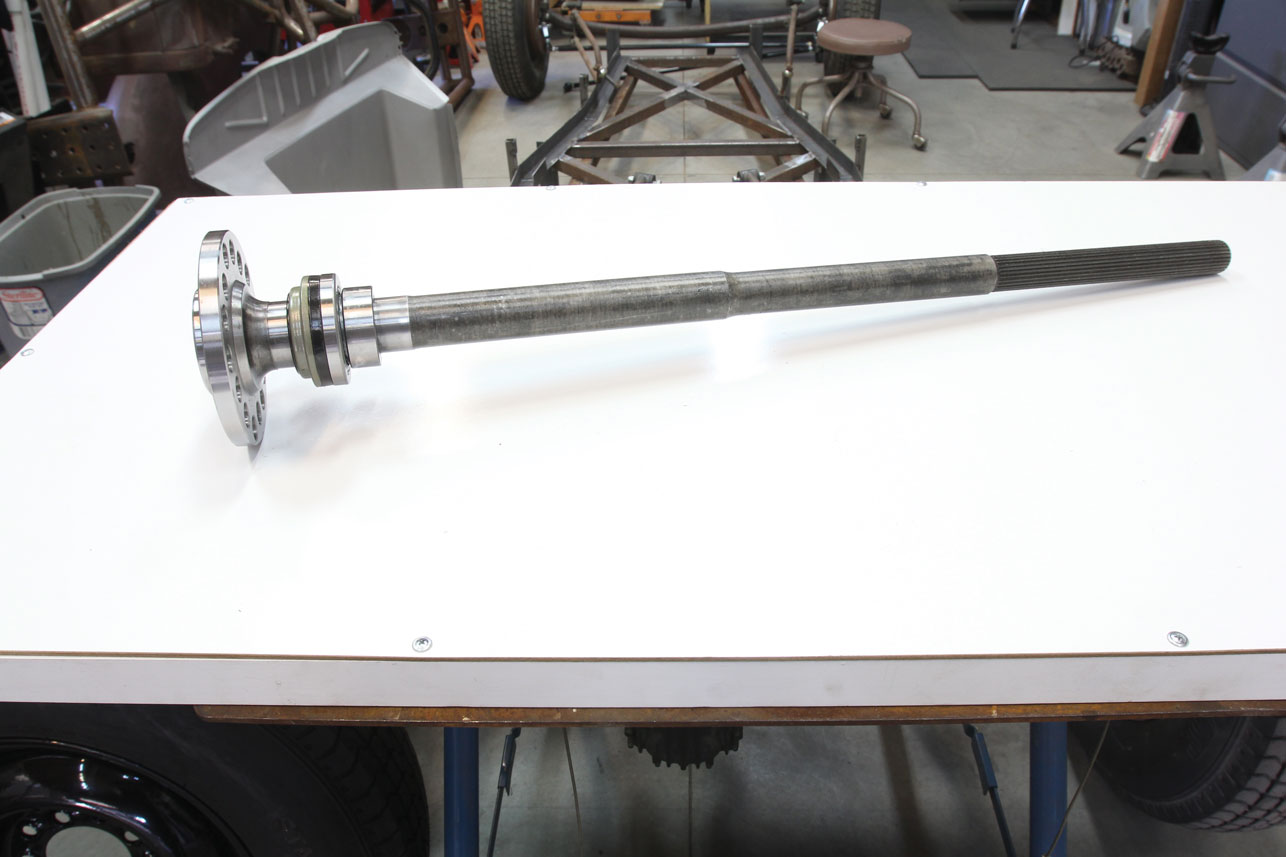 Here we install new brakes and a Fatman Fabrications Mustang-II front suspension on our 1940 Ford. MR
Sources:
Clampdown Competition
clampdowncomp.com
Coker Tire
(877) 409-3757
cokertire.com
Fatman Fabrications
(805) 388-1188
fatmanfab.com
Lokar Performance Products
(877) 469-7440
lokar.com
Speedway Motors
(800) 979-0122
speedwaymotors.com
Wilwood Engineering
(805) 388-1188
wilwood.com