Bolt-In Independent Front Suspension For Your Chevy C10/GMC ½-Ton
By Rob Fortier   –   Photography by the Author
For what it's worth, all C10 trucks had pretty decent suspensions from the factory. From 1971 on up, their front brakes weren't too shabby, either. But pretty decent and not too shabby after 50-odd years—coupled with how those once-workhorse haulers are now used—just doesn't cut it … not even close.
Read More: Timeless Truck: LS Swapped 1968 Chevy C10
For your '63-66 and '67-72 C10s, the upgrade options are plentiful. In the past few years, options for the '73-87s have multiplied as well. Today, however, all the rage is going with a full chassis swap—but for folks (like me) with a rather limited budget, that rage isn't even an option to consider. Realistically, even some of the complete front suspension kits are up there in the price range as well.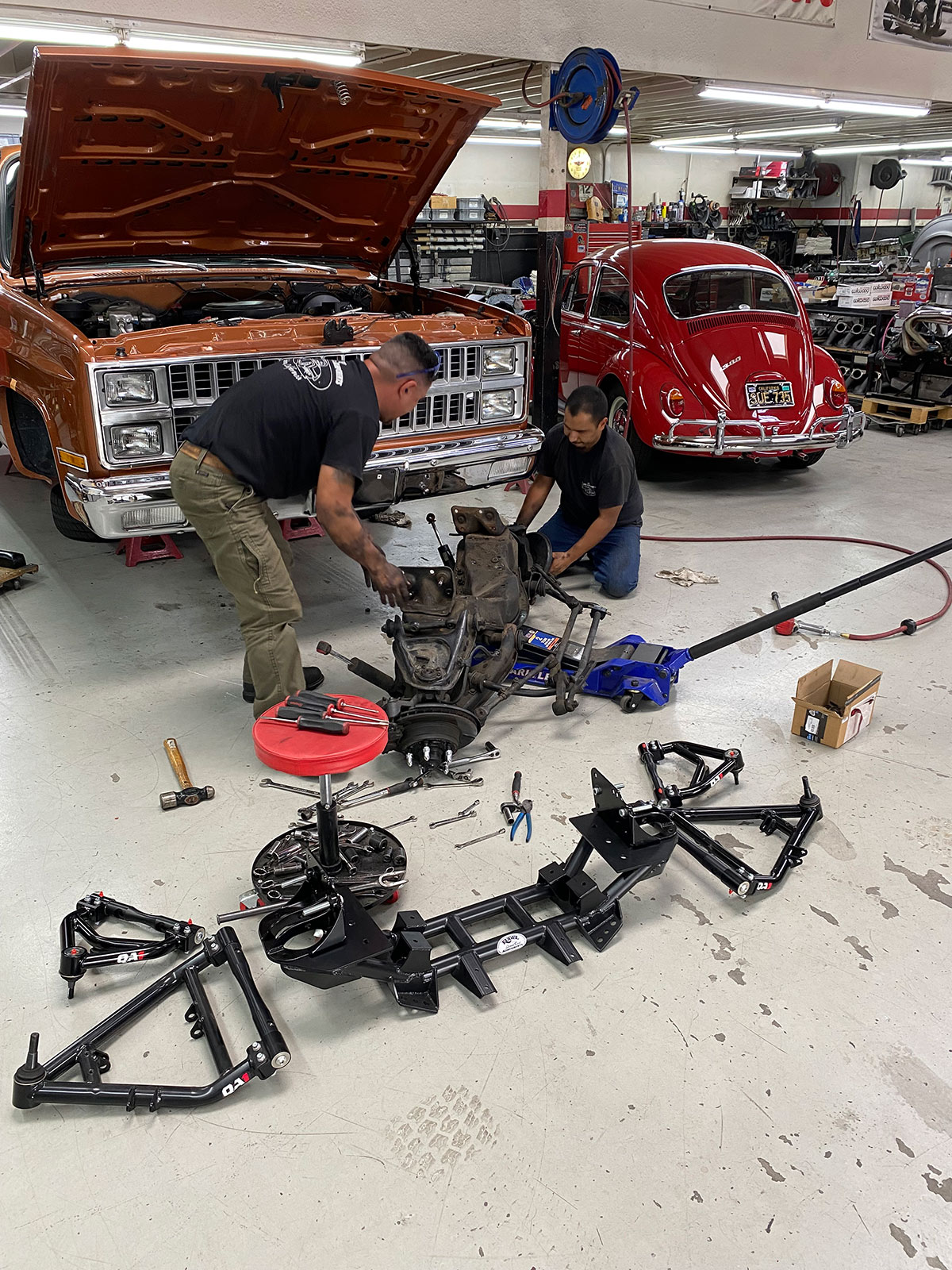 But one of the great things about the C10's front suspension/steering/brakes is that it's a complete bolt-in assembly and, thus forth, upgrading is just as easy as that: bolting in said new component system. While some question the precise fitment of anything that claims to be a direct bolt-in, we actually found a complete hub-to-hub kit that literally installed without the use of a drill, let alone any coercion-type tools! On top of precise fitment, said kit offers 2 inches additional ground clearance and is 20 pounds lighter (versus stock). But what's even better about this new kit is the fact that it accepts all aftermarket C10 control arm/spindle options, so, in essence, you can build your C10's performance front end in stages, ultimately saving you money or avoiding having to buy parts you already have!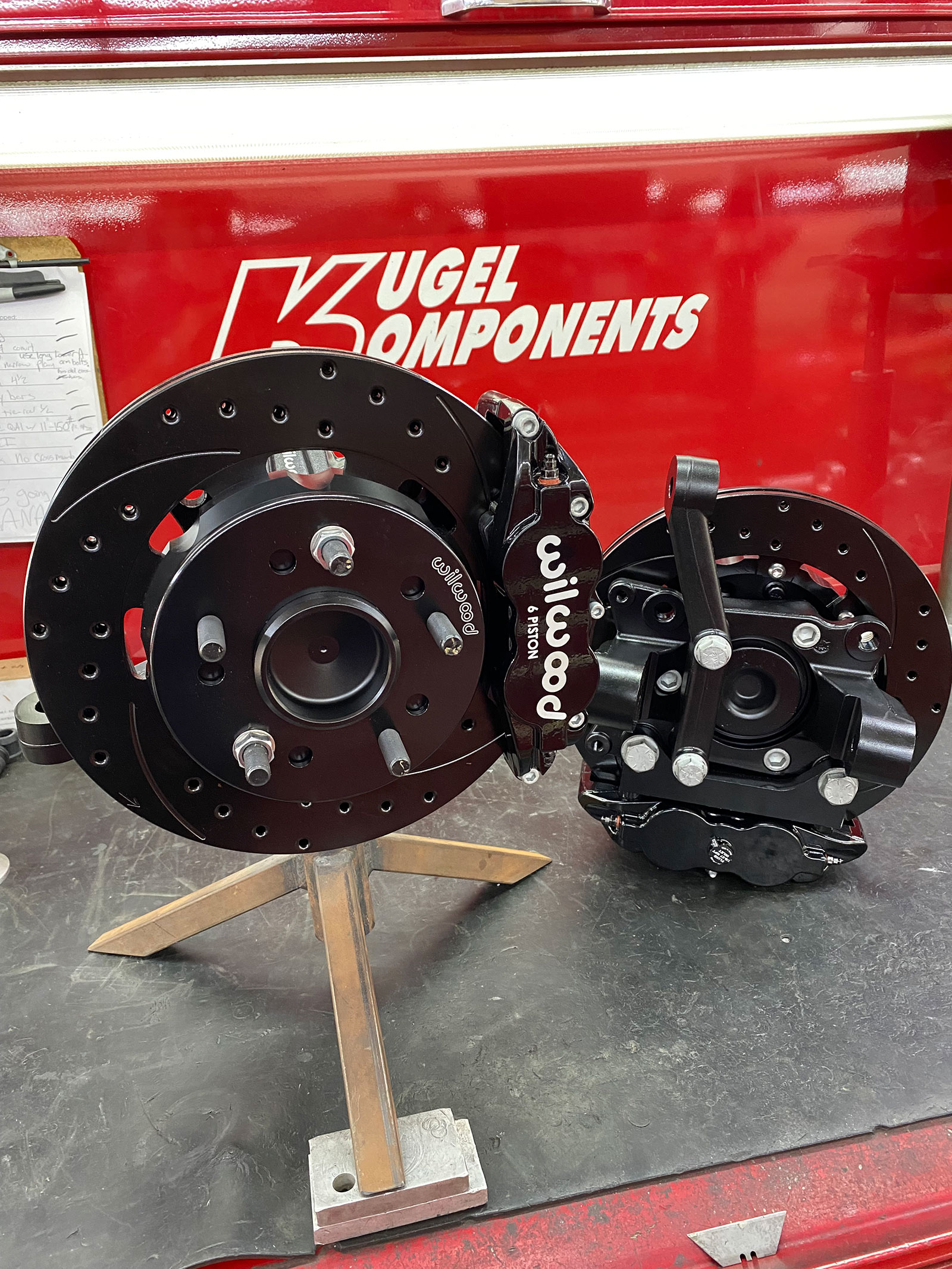 Read More: C10 SLO Down 2022 Truck Show
Just this past year, Kugel Komponents, in La Habra, California, finished up development of their all-new tubular crossmember/coilover Independent Front Suspension system for '63-87 C10s, which we've been following along since they initially began R&D'ing on an LS swapped '67-72. Once Jeff Kugel had things figured out, he subjected his own '81 Silverado to the install process, and we were there to cover the entire procedure.
We mentioned that R&D was done on an LS swapped C10 because we'd like to point out the steering options you have with the Kugel Komponents Independent Front Suspension kit. For starters, the crossmember can be used without the Flaming River rack-and-pinion unit it's designed for; the stock steering box and linkage can be retained. However, if the rack option is chosen, and your truck is equipped with an LS or a big-block, there may not be ample space to route a standard intermediate shaft with two U-joints from rack to column, and, as such, Kugel has adapted Flaming River's VDOG variable angle gear unit to assist in steering linkage connectivity! (With a typical small-block, the VDOG is not necessary—the stock and/or aftermarket column can be connected with the rack easily by rotating the rack itself within the billet pillow blocks to obtain correct input shaft positioning.)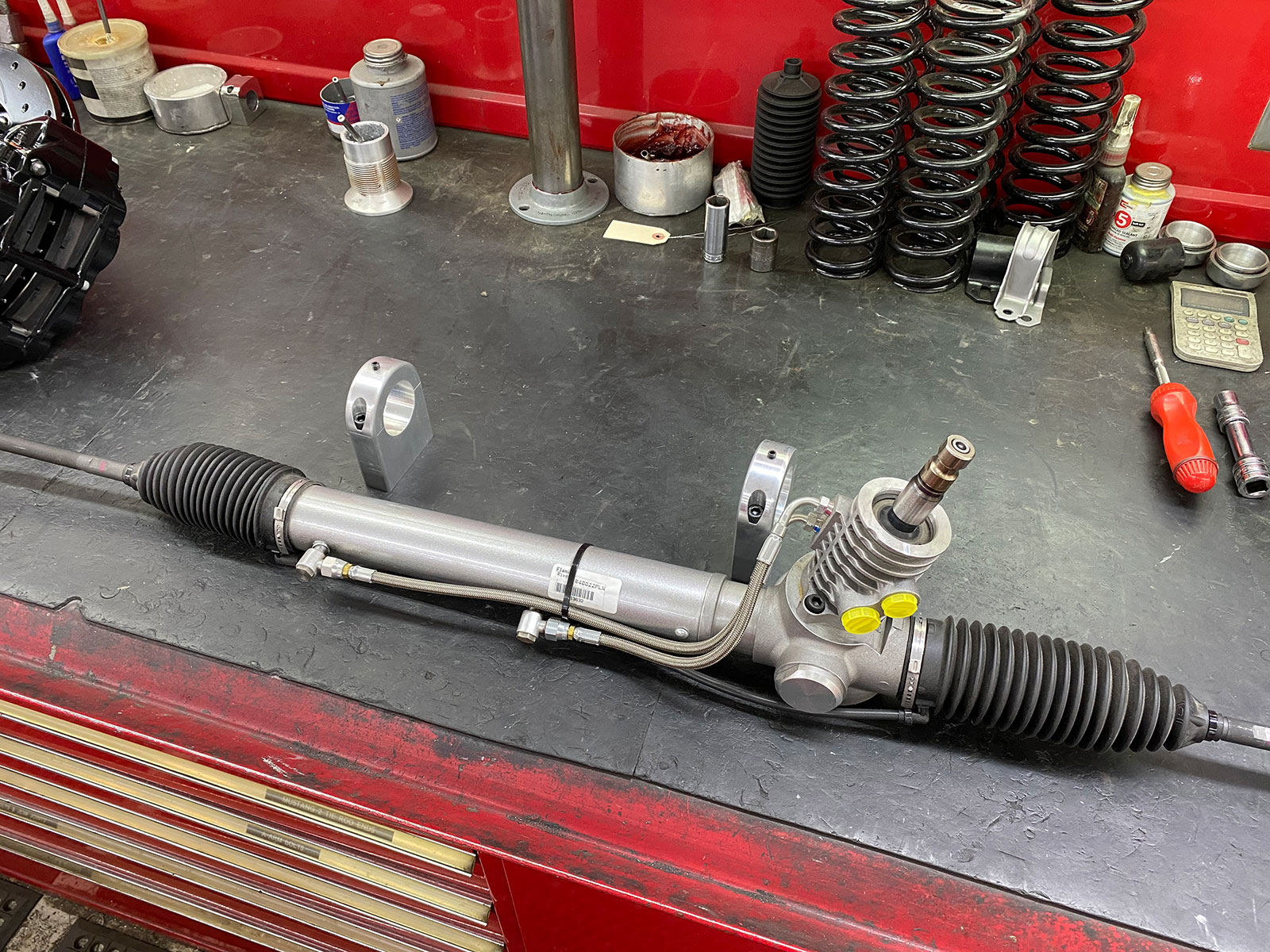 As installed, the Kugel Komponents C10 Independent Front Suspension is outfitted with QA1's tubular control arms and double adjustable coilovers, QA1 C10 sway bar, '71-87 Wilwood Pro Spindles with Forged Narrow Superlite 6R brake kit, Flaming River power rack kit, and Kugel-fabbed engine mount brackets. As mentioned, however, it can be ordered as just a crossmember and engine mounts alone for those who've already installed (or have) aftermarket C10 arms and would like to retain the OE steering box.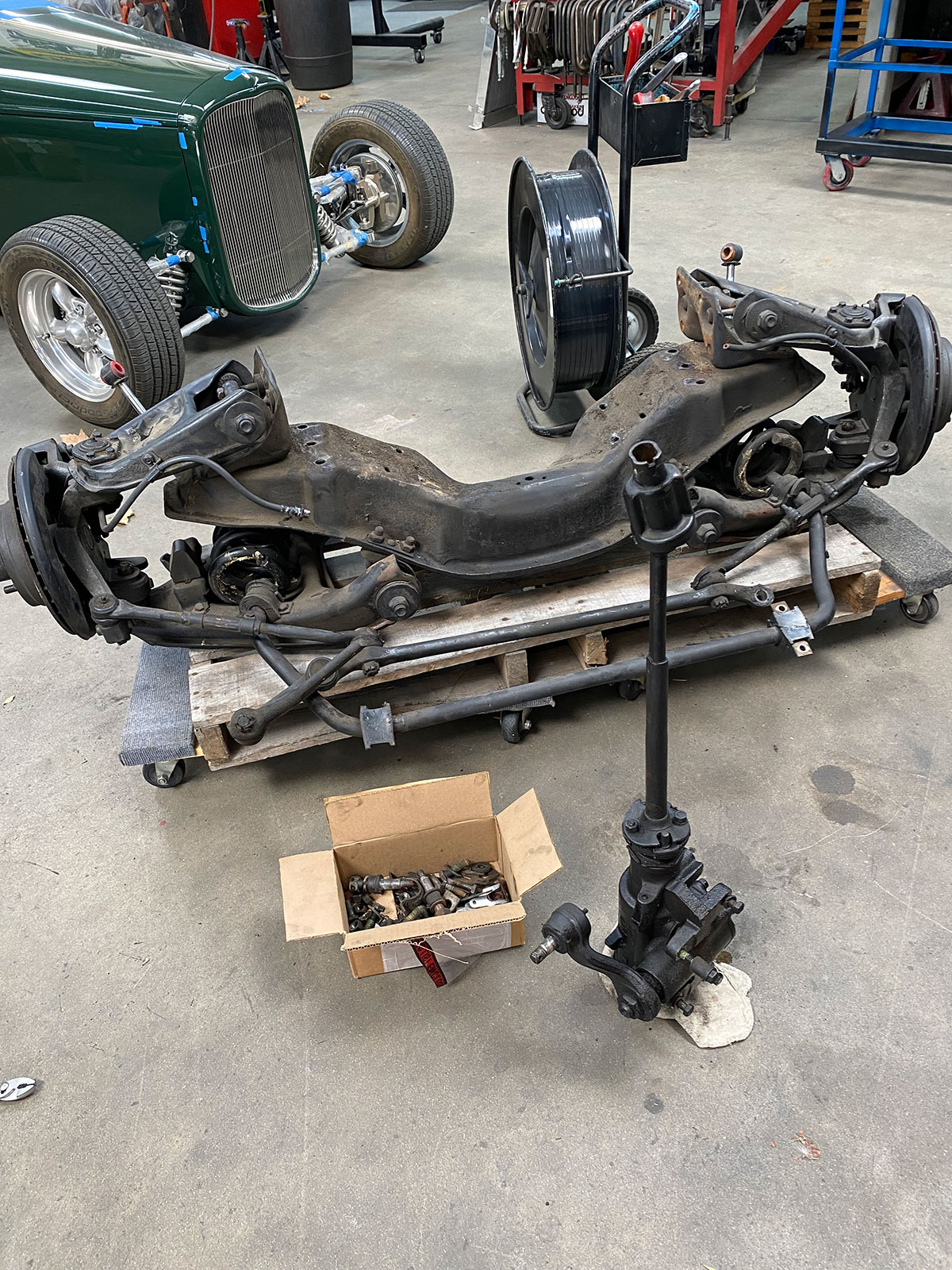 Read More: Goldilocks, Mid-'60s Custom C10
Again, this is a 100 percent "bolt-in" kit—no welding, no cutting, not even any clearance cutting or grinding is necessary (that is, unless you've had some previous non-stock modifications done). Above and beyond the ease of installation, you have the top-of-the-line performance upgrades Kugel is known for with their Independent Front Suspension systems. For more information on available options and prices, don't hesitate to give them a call today!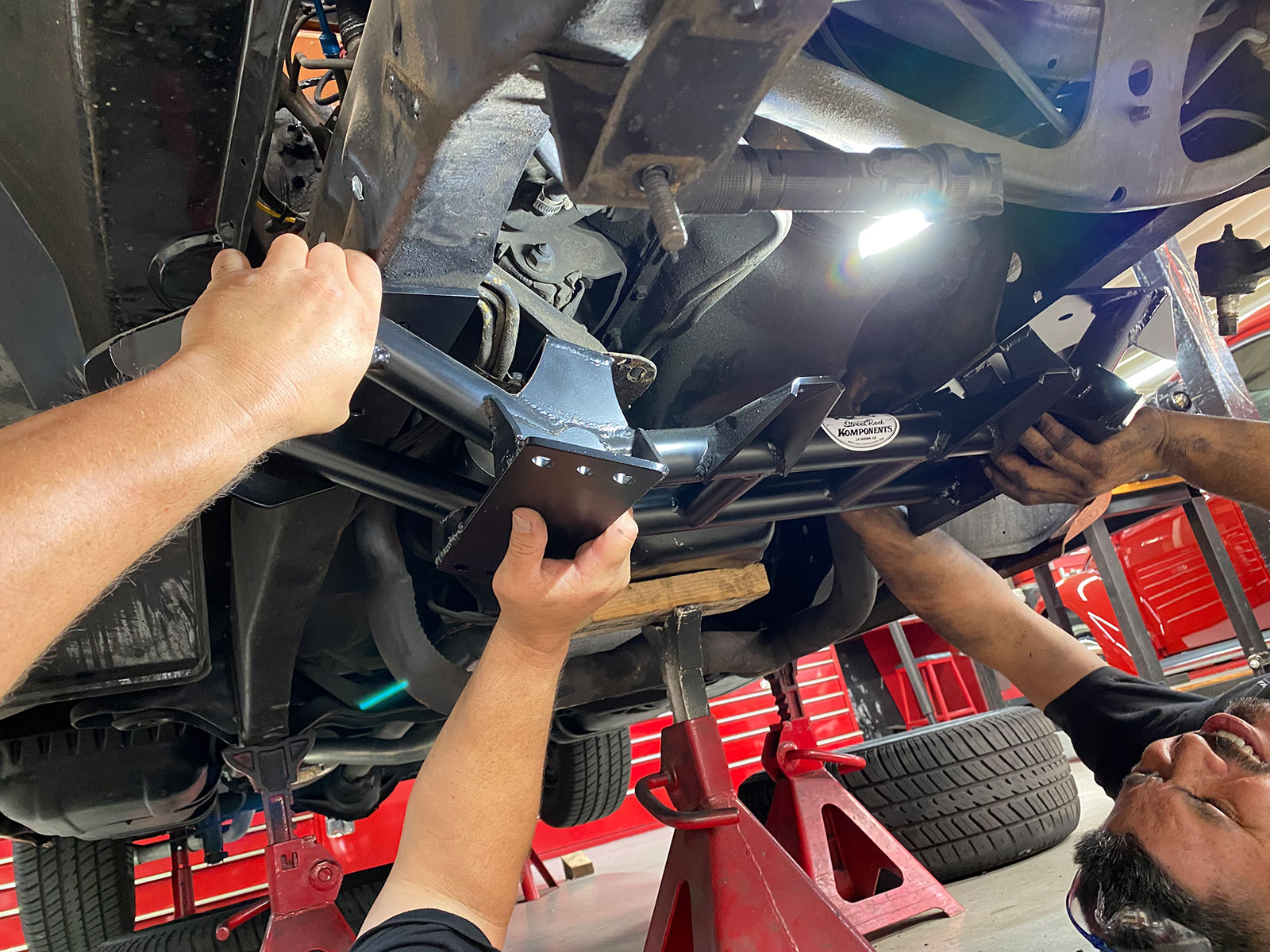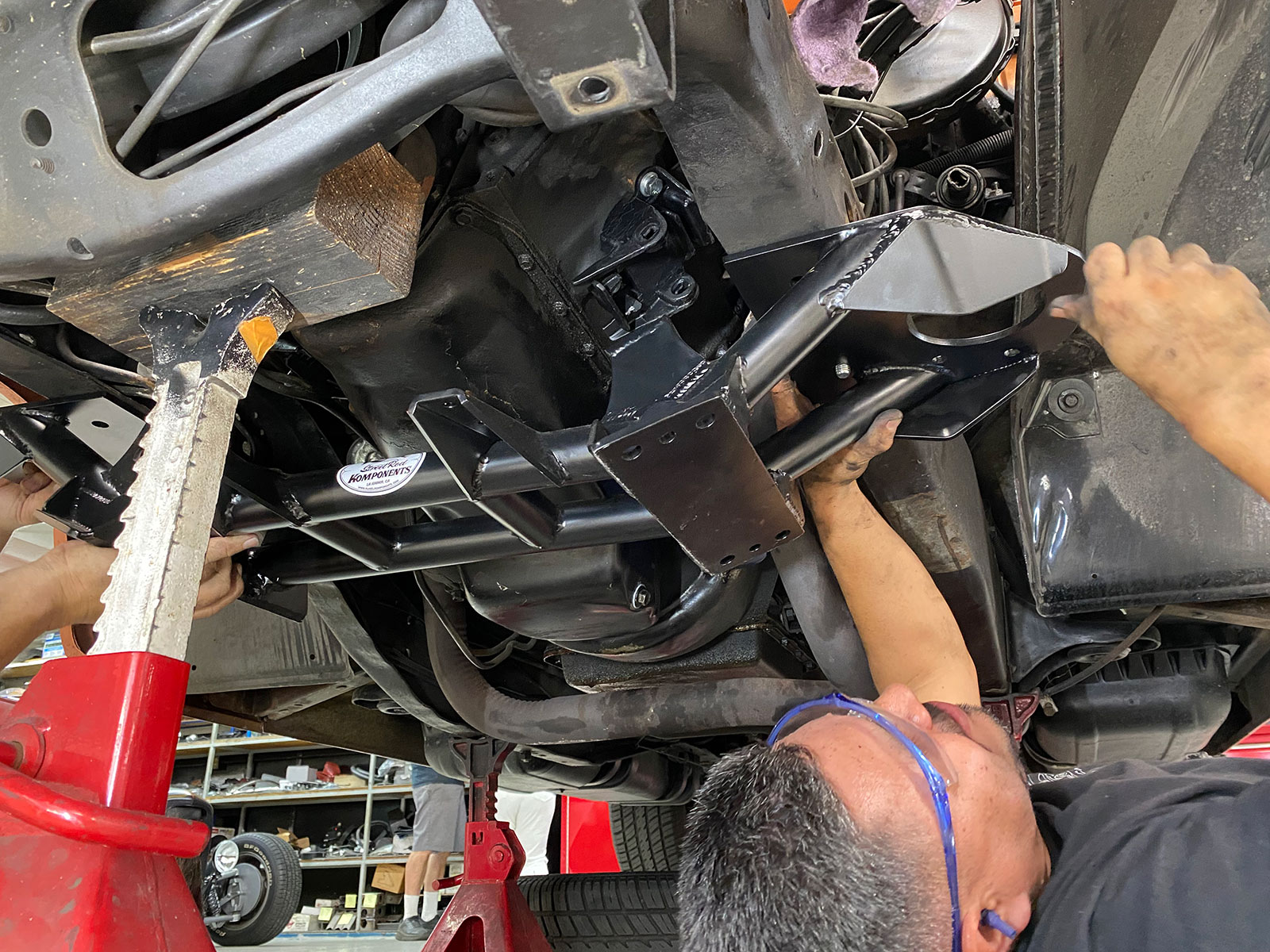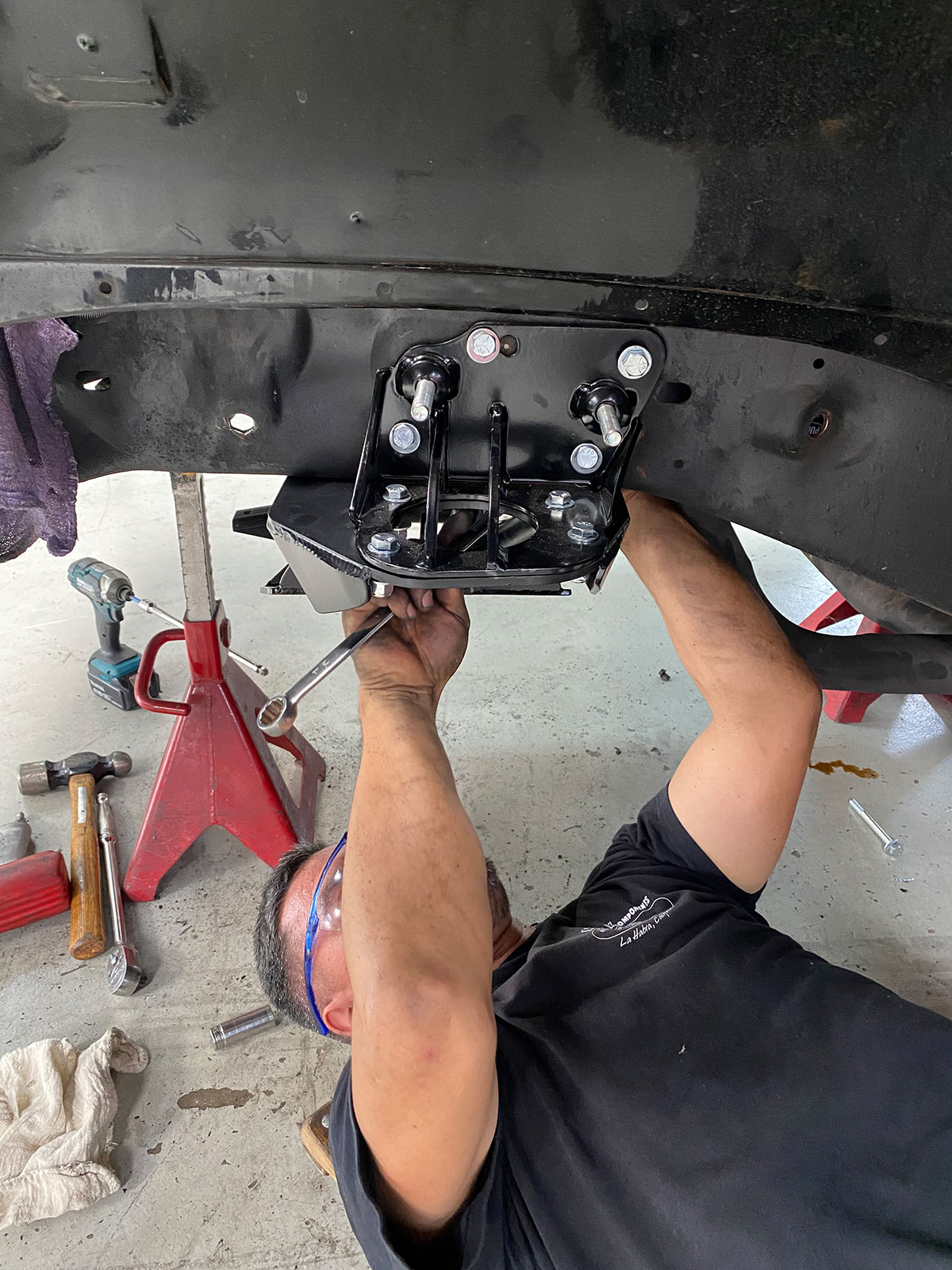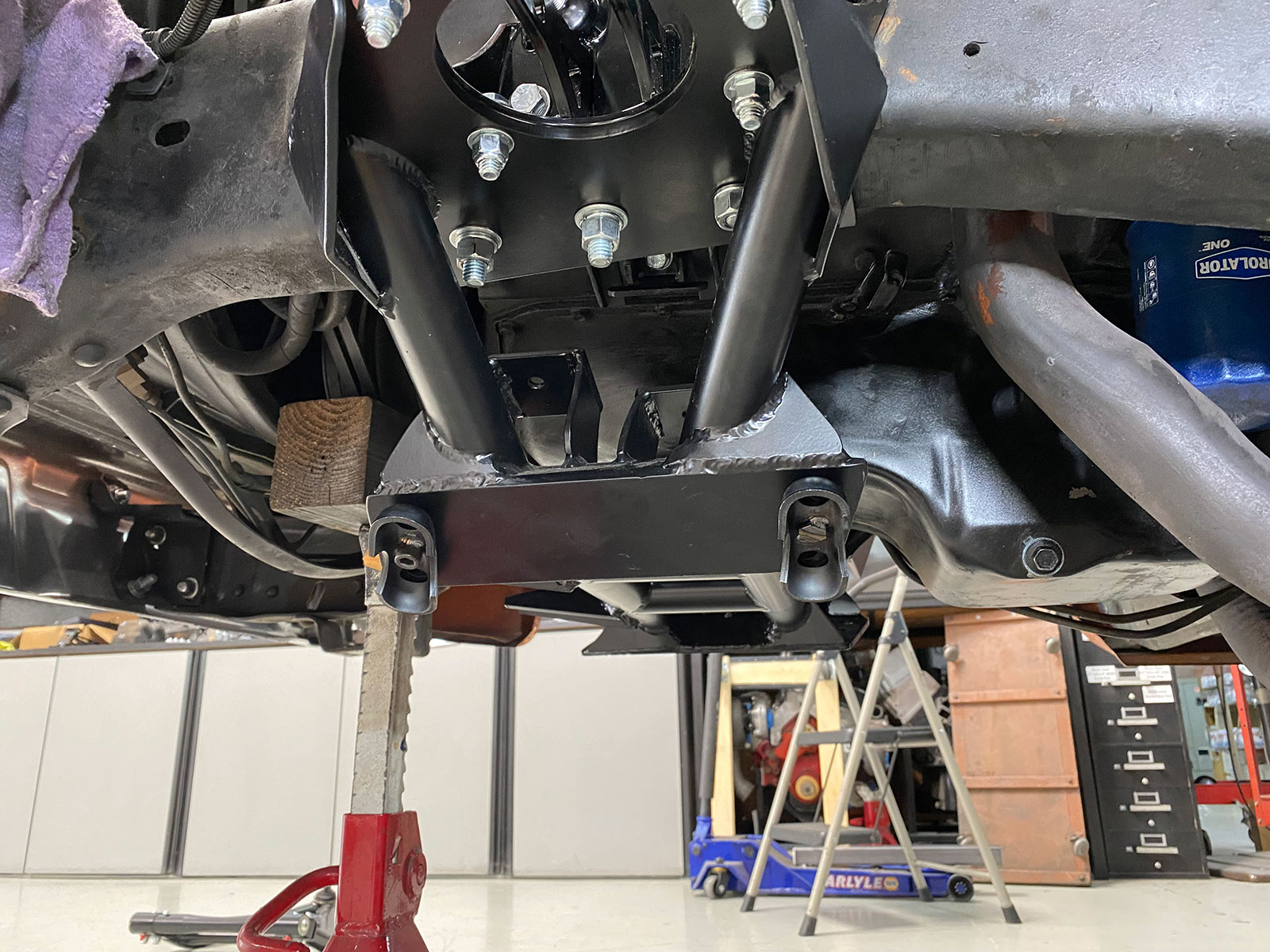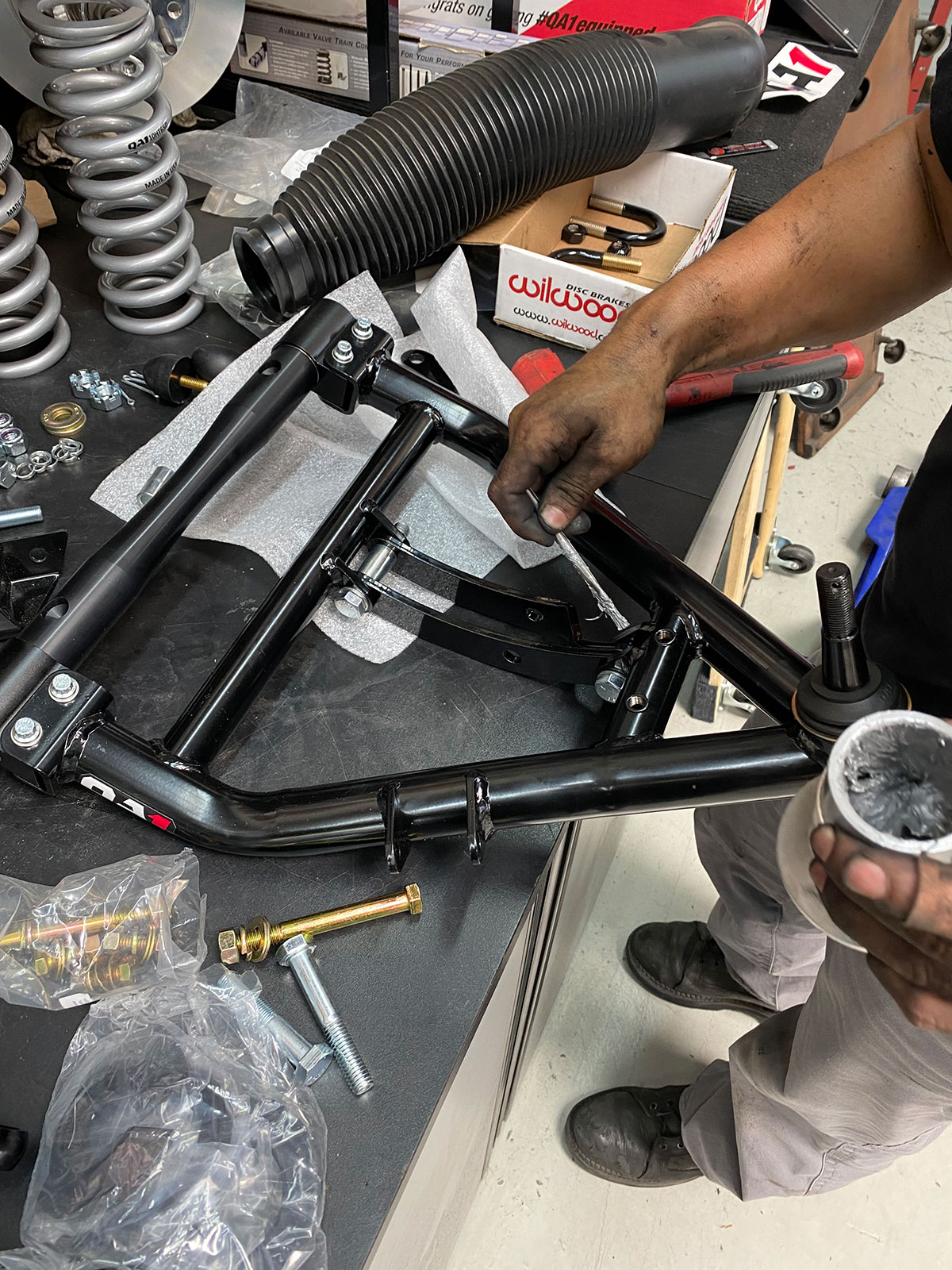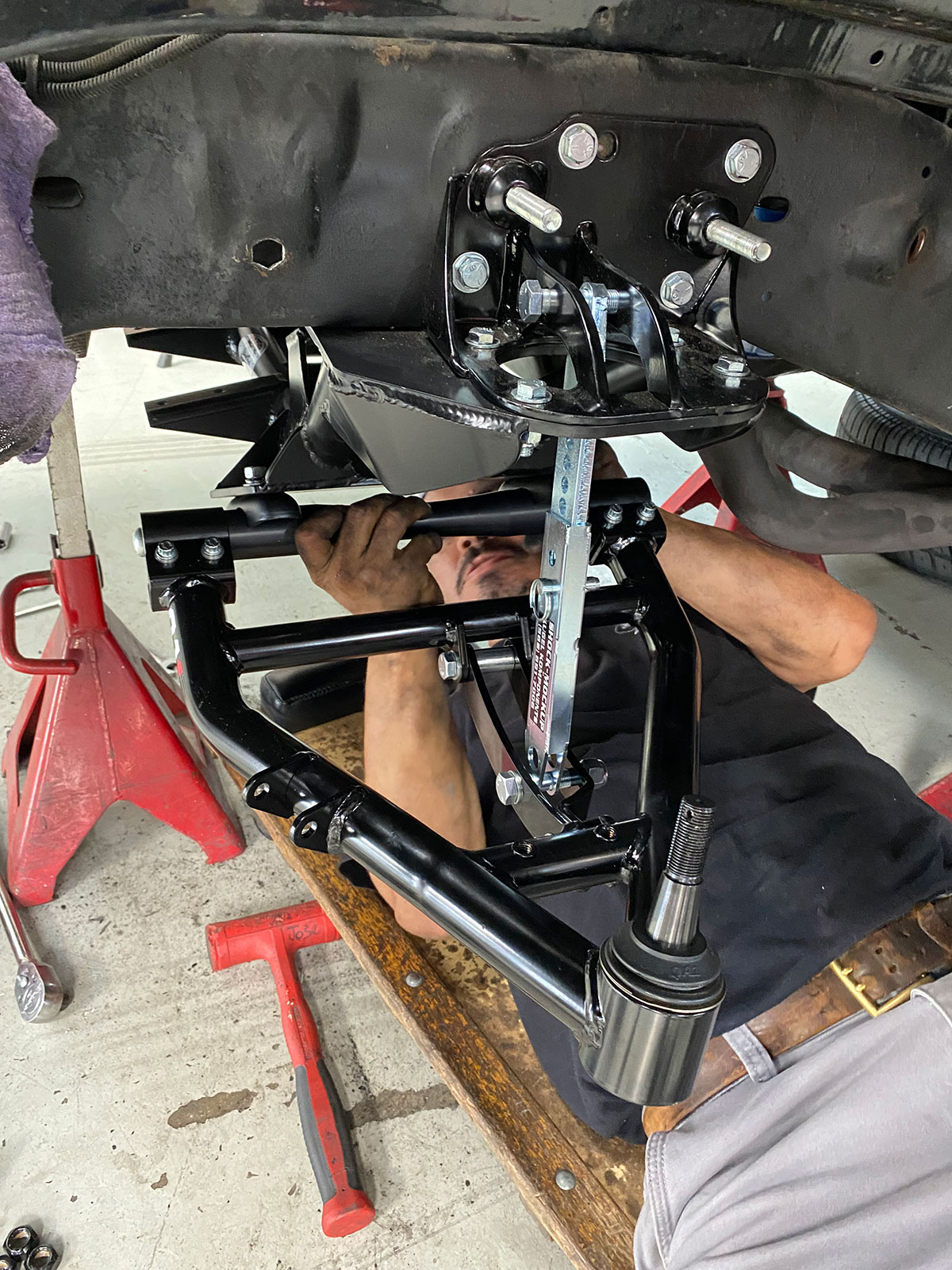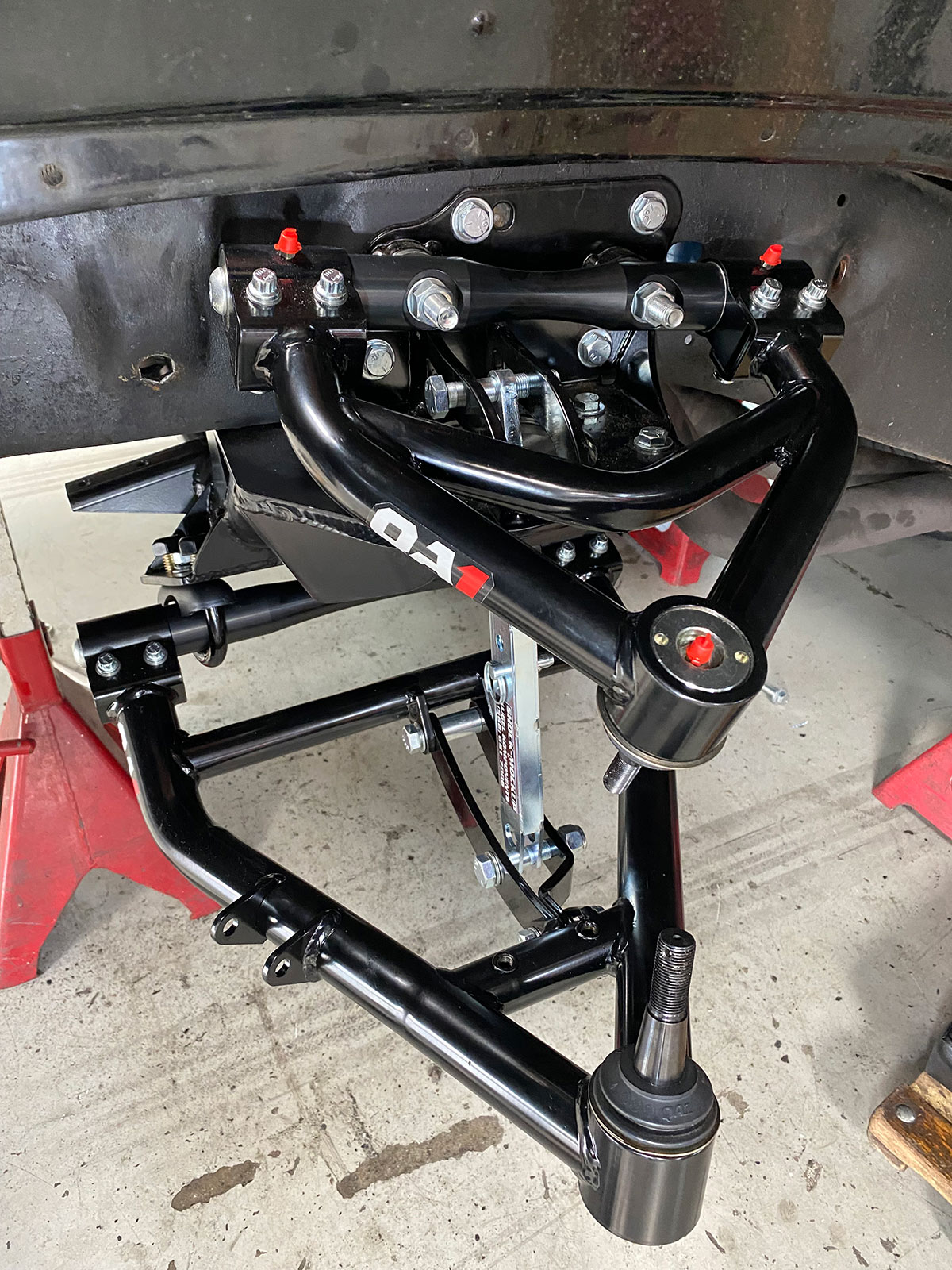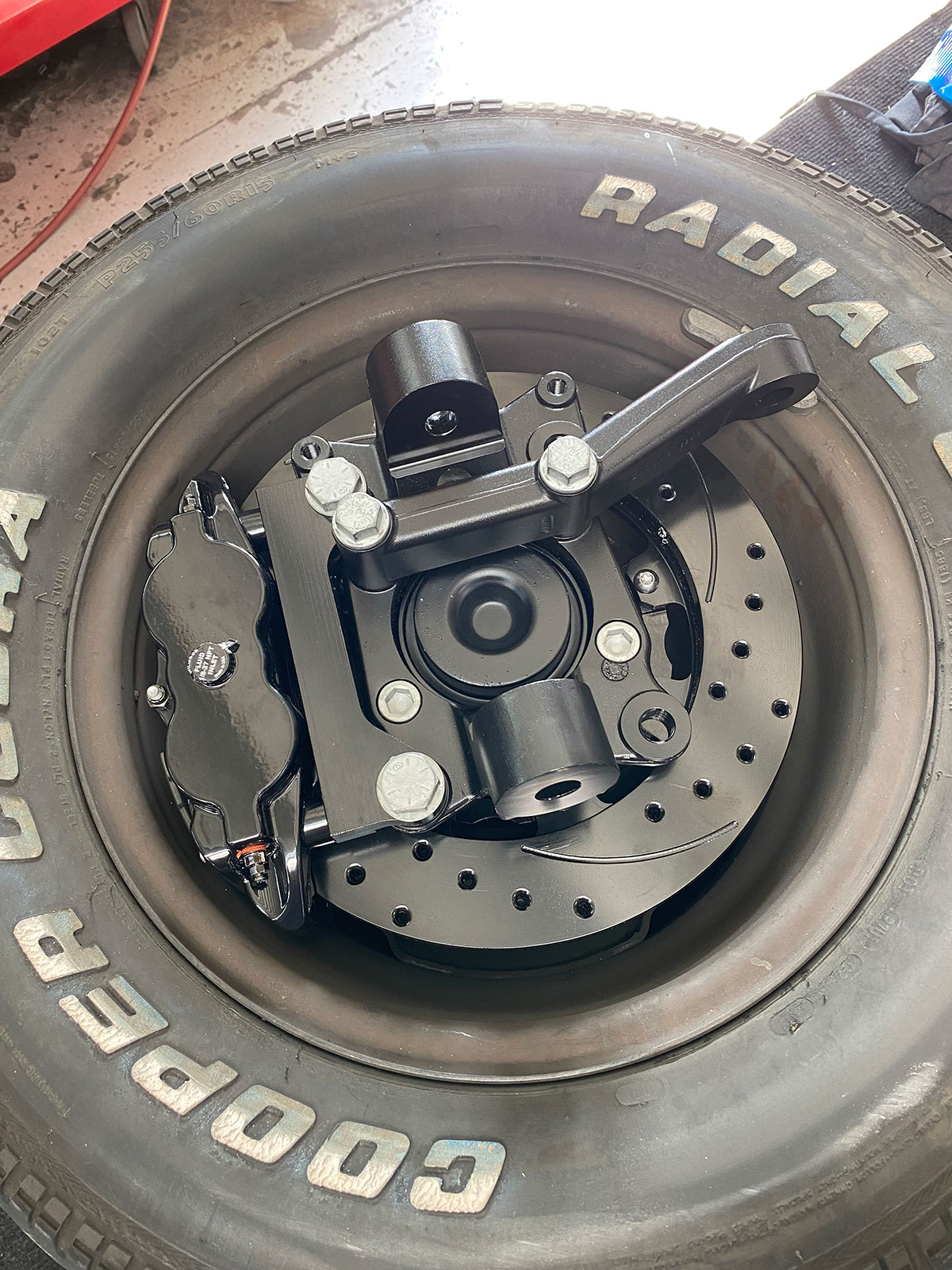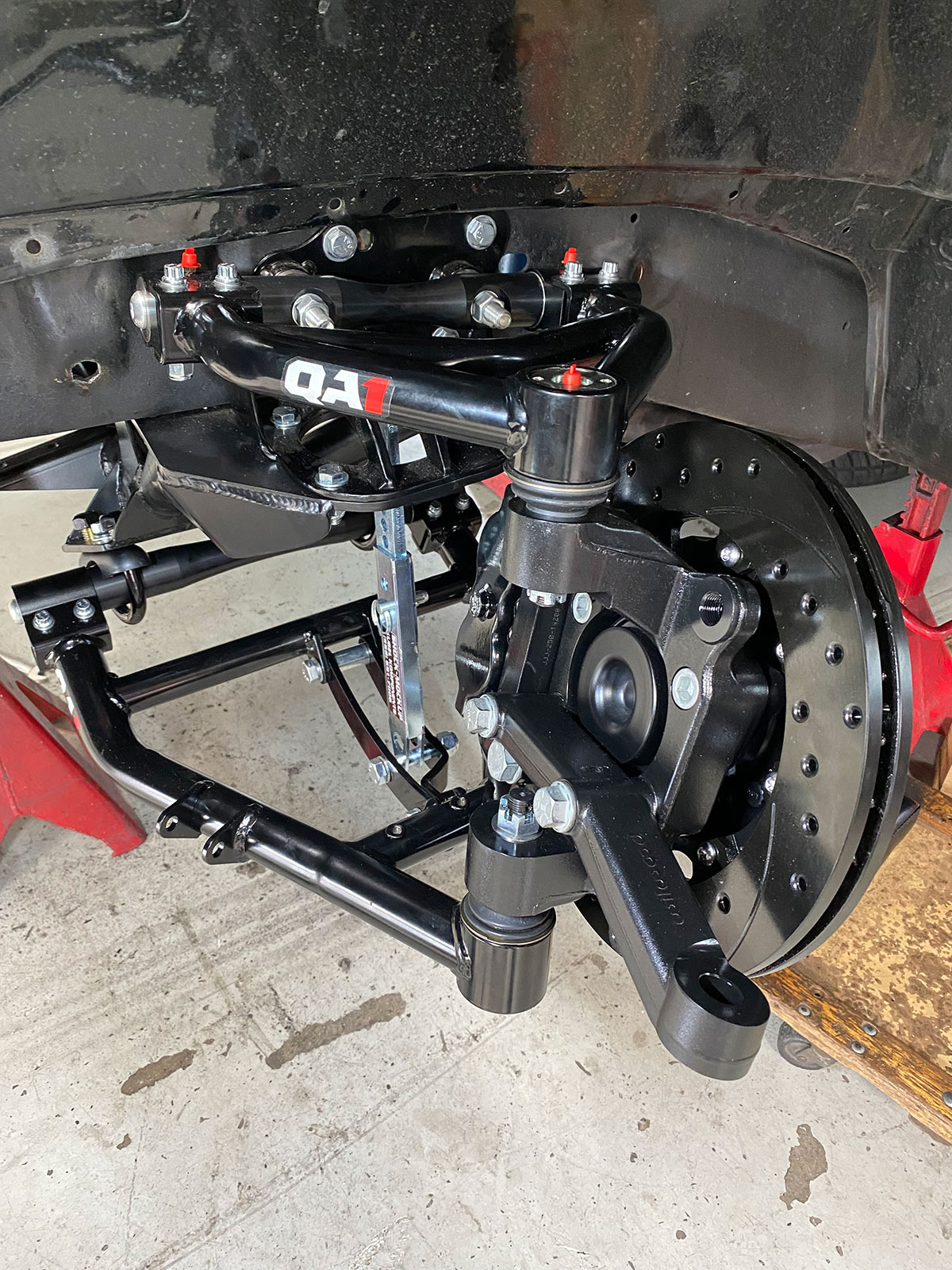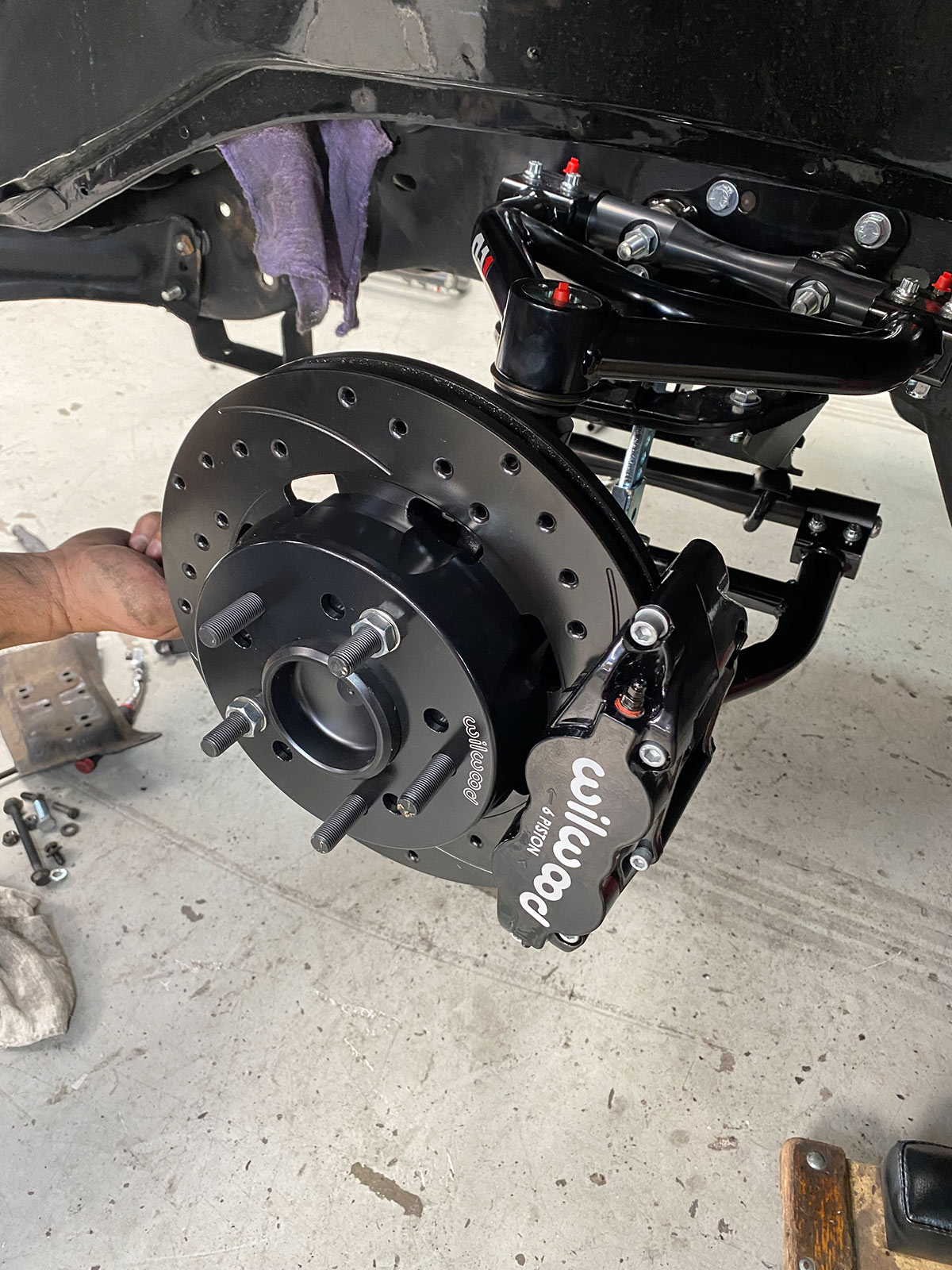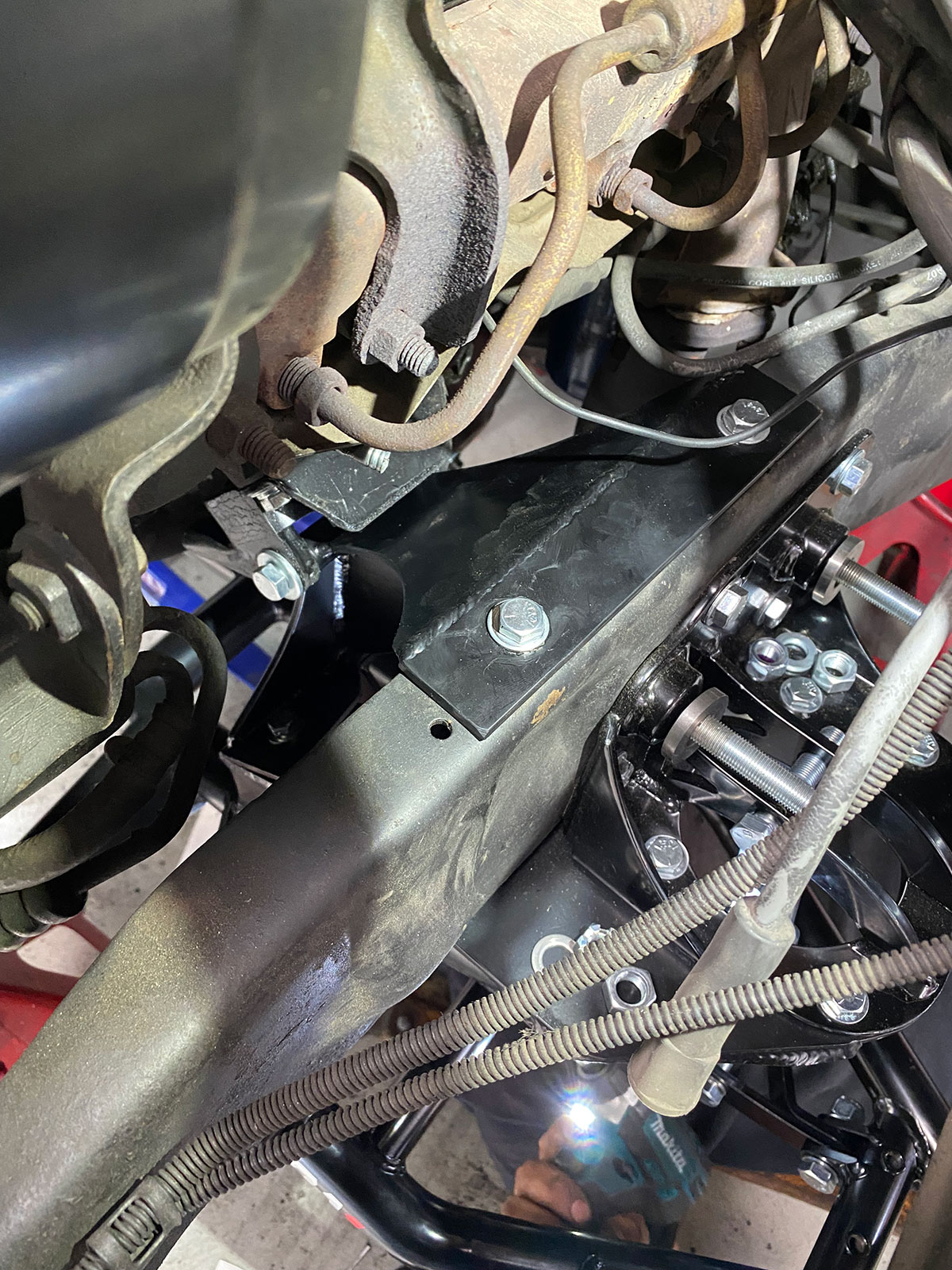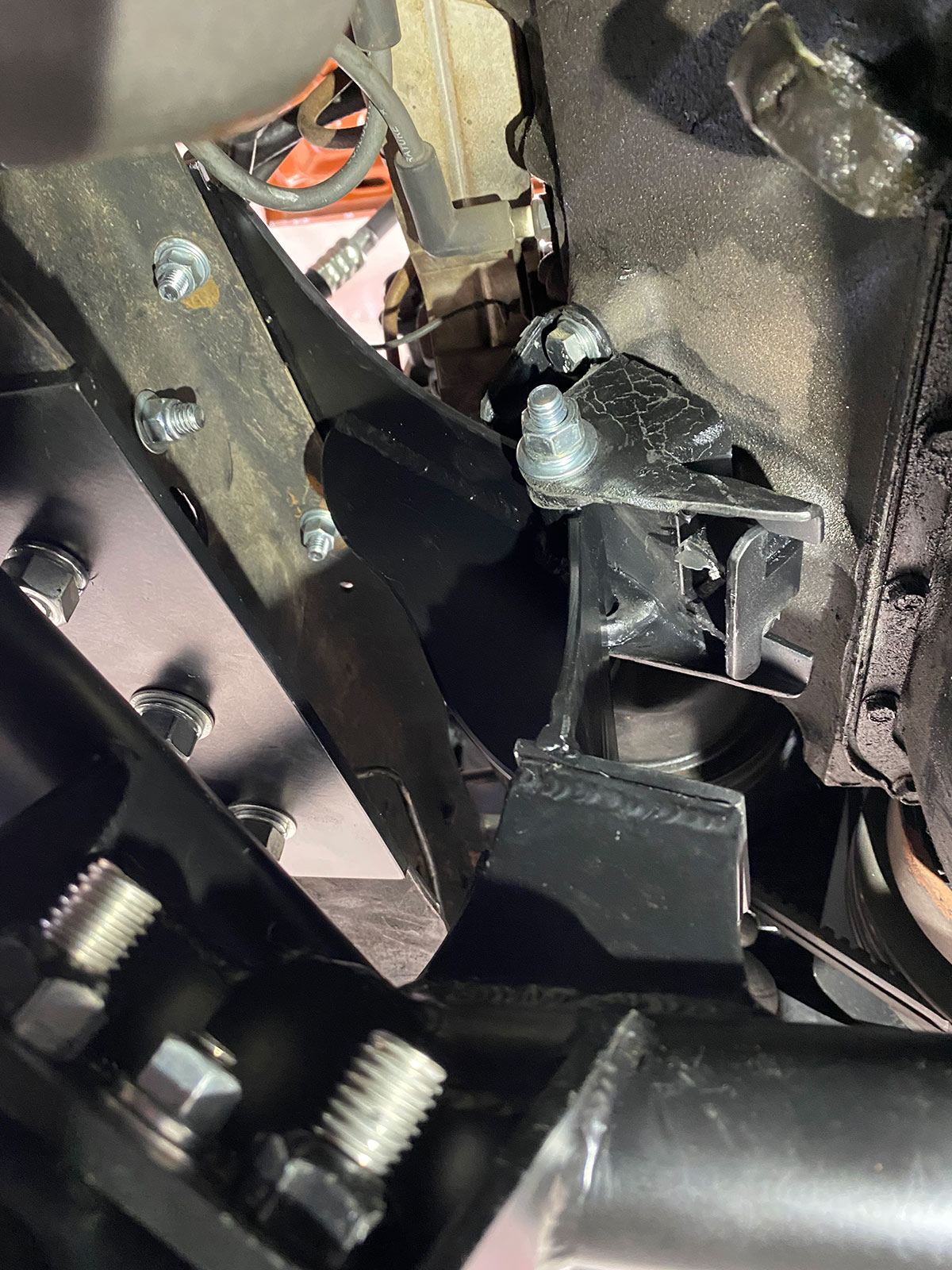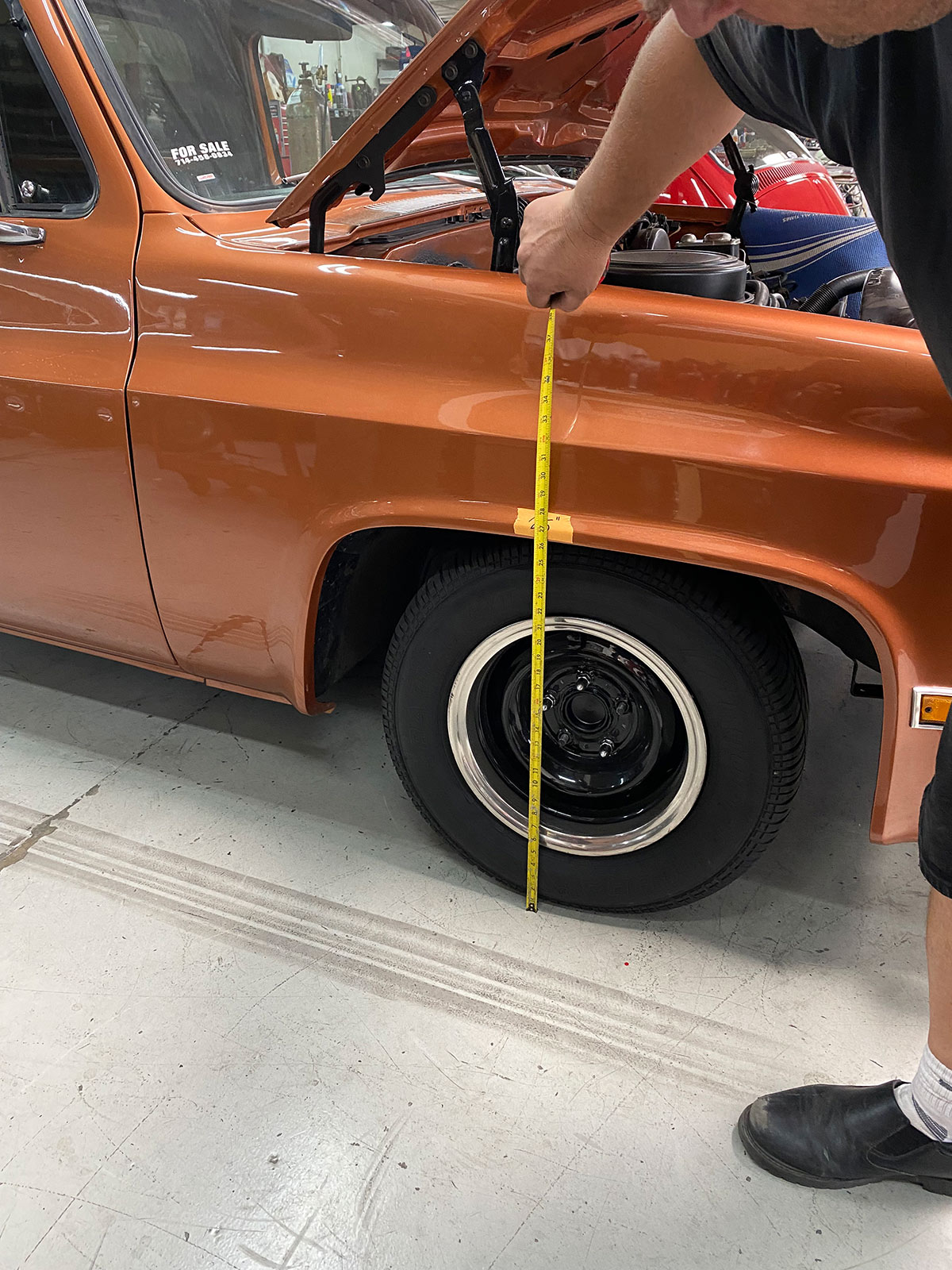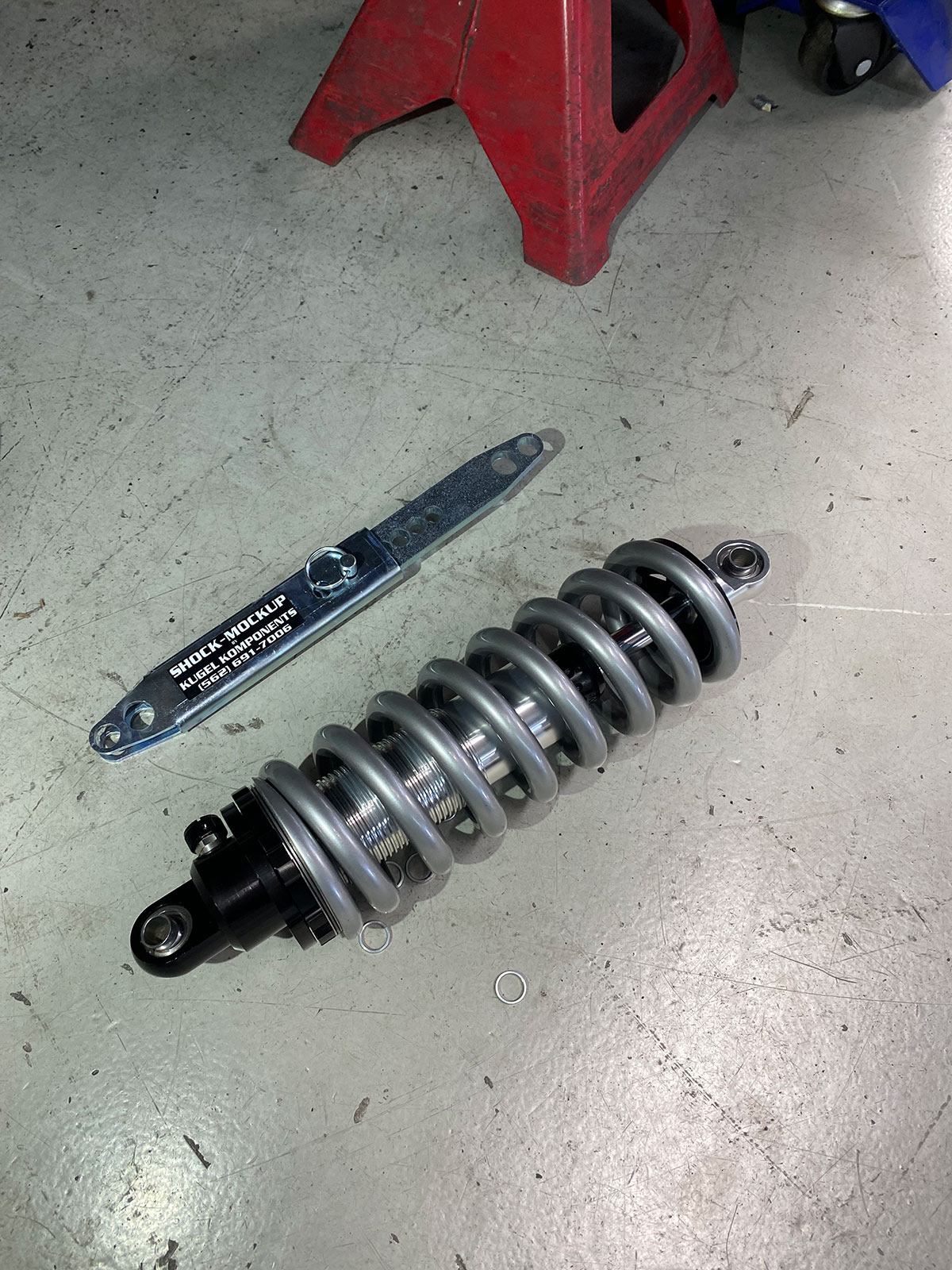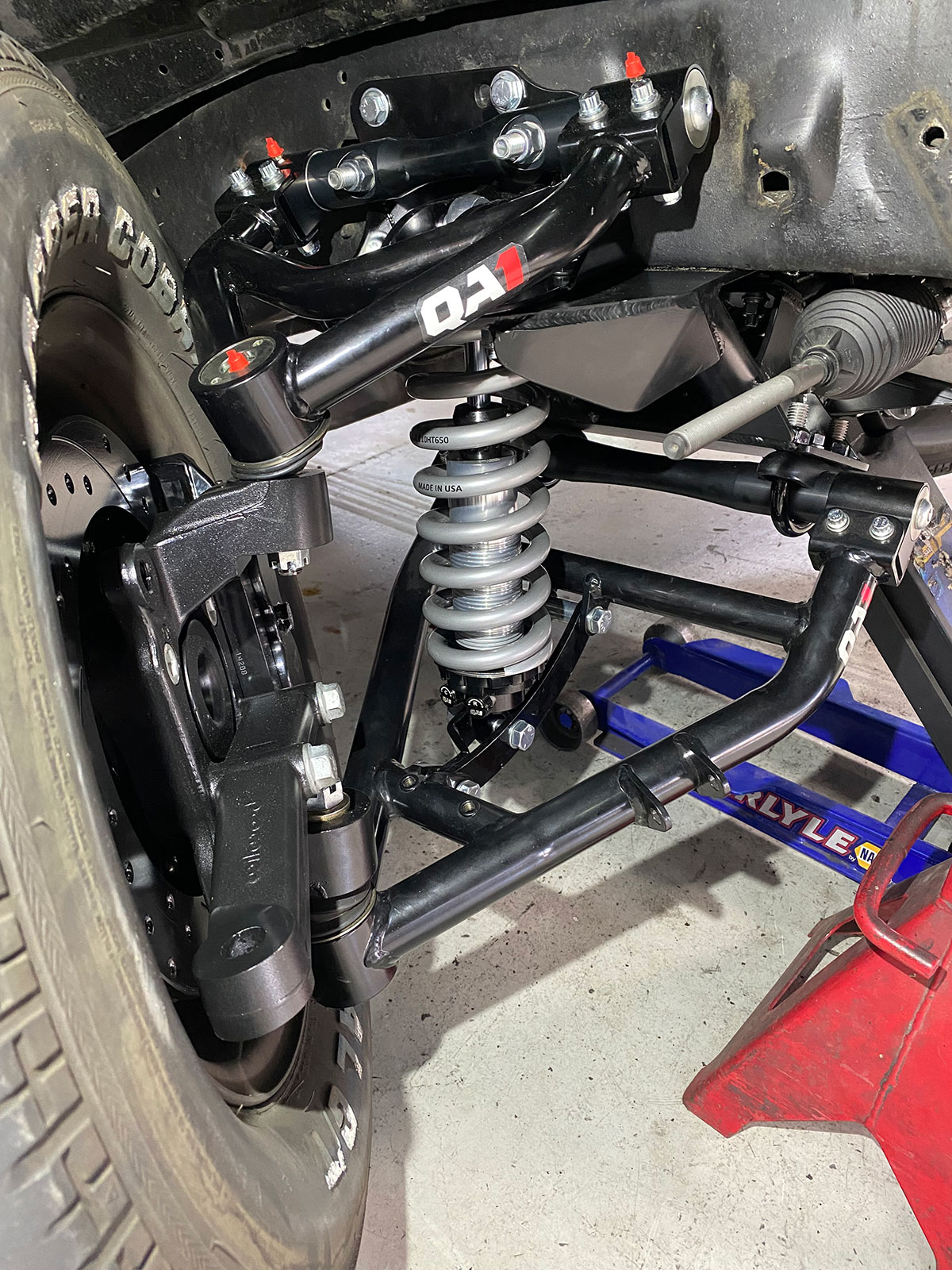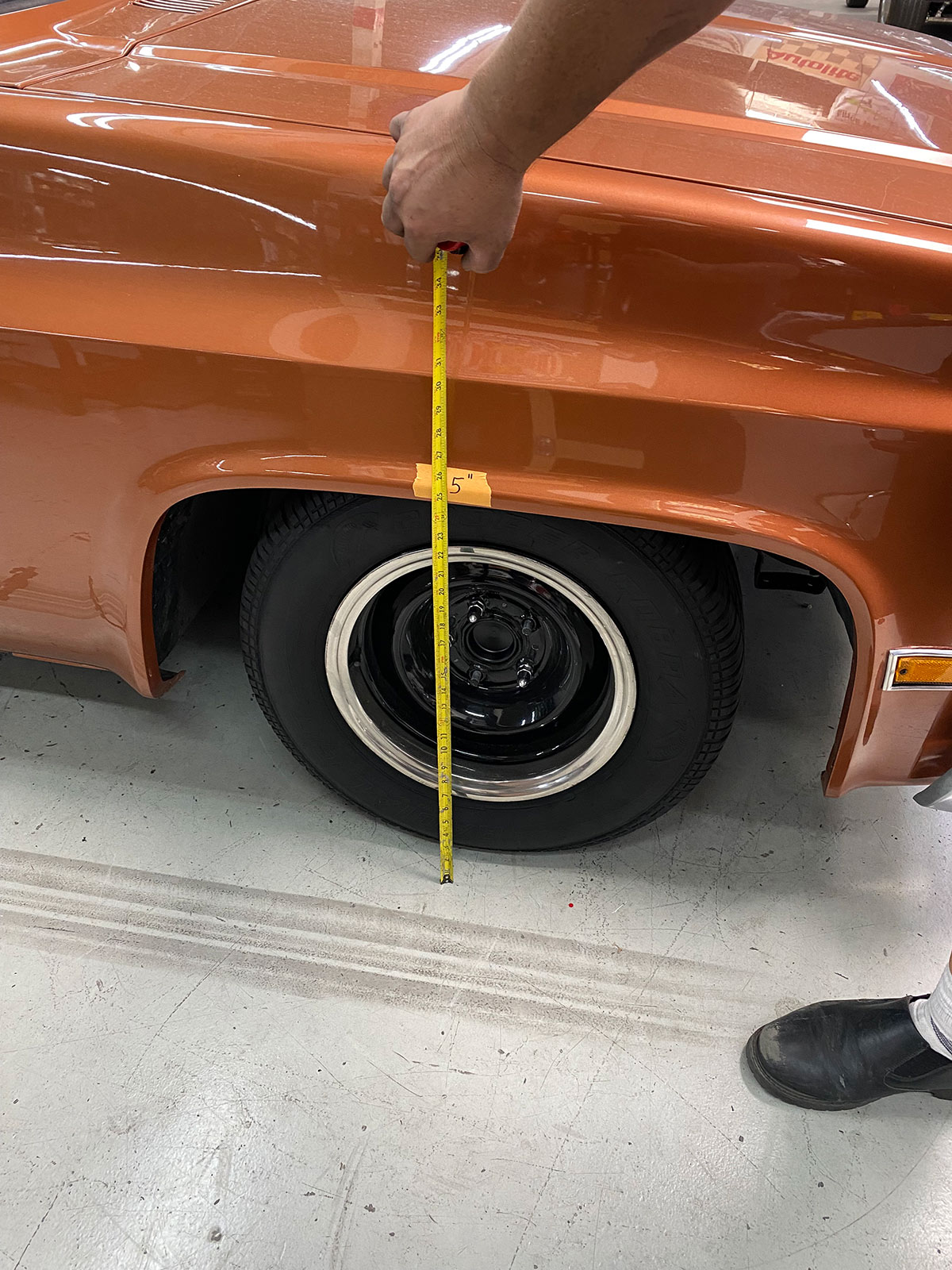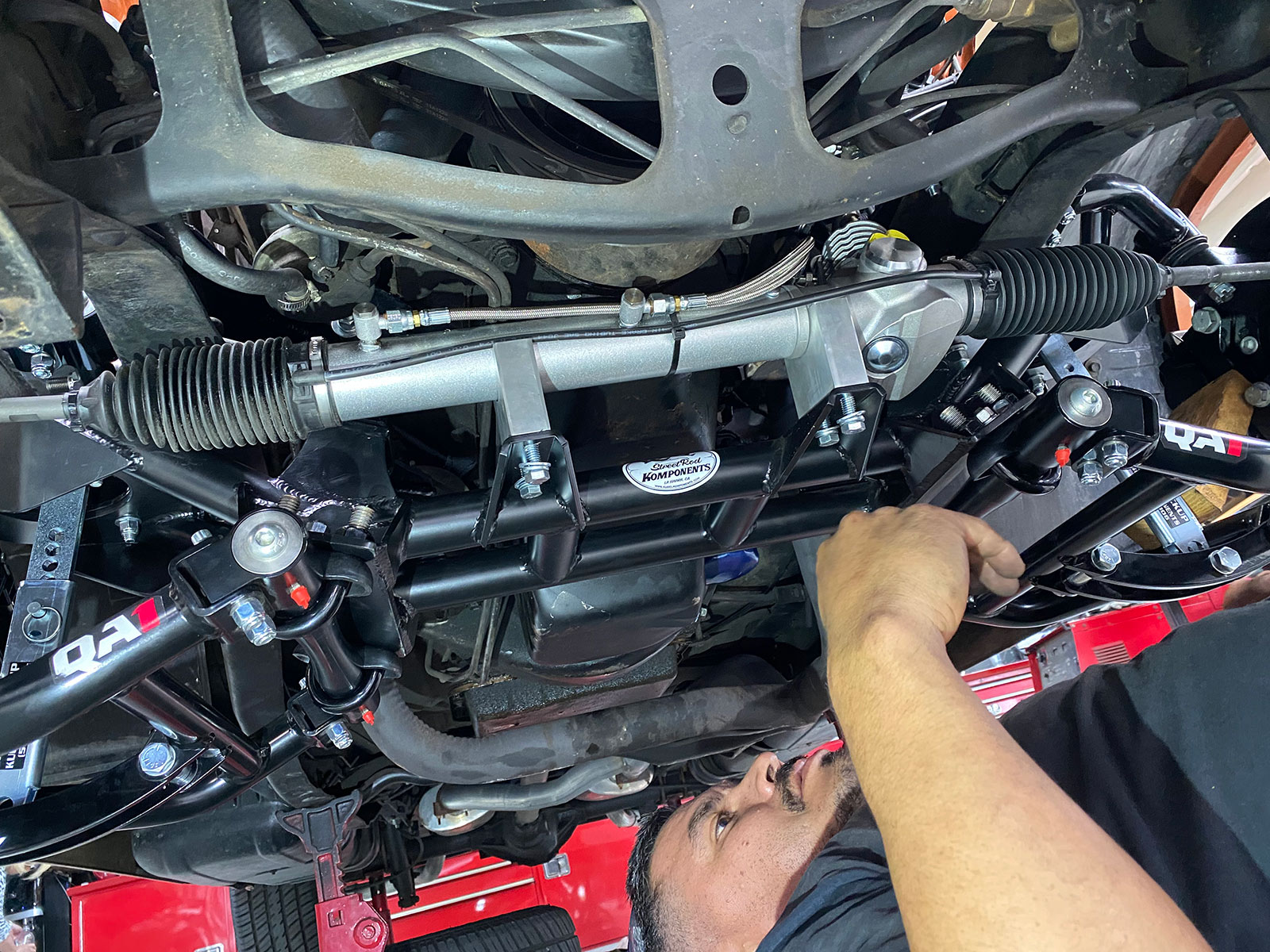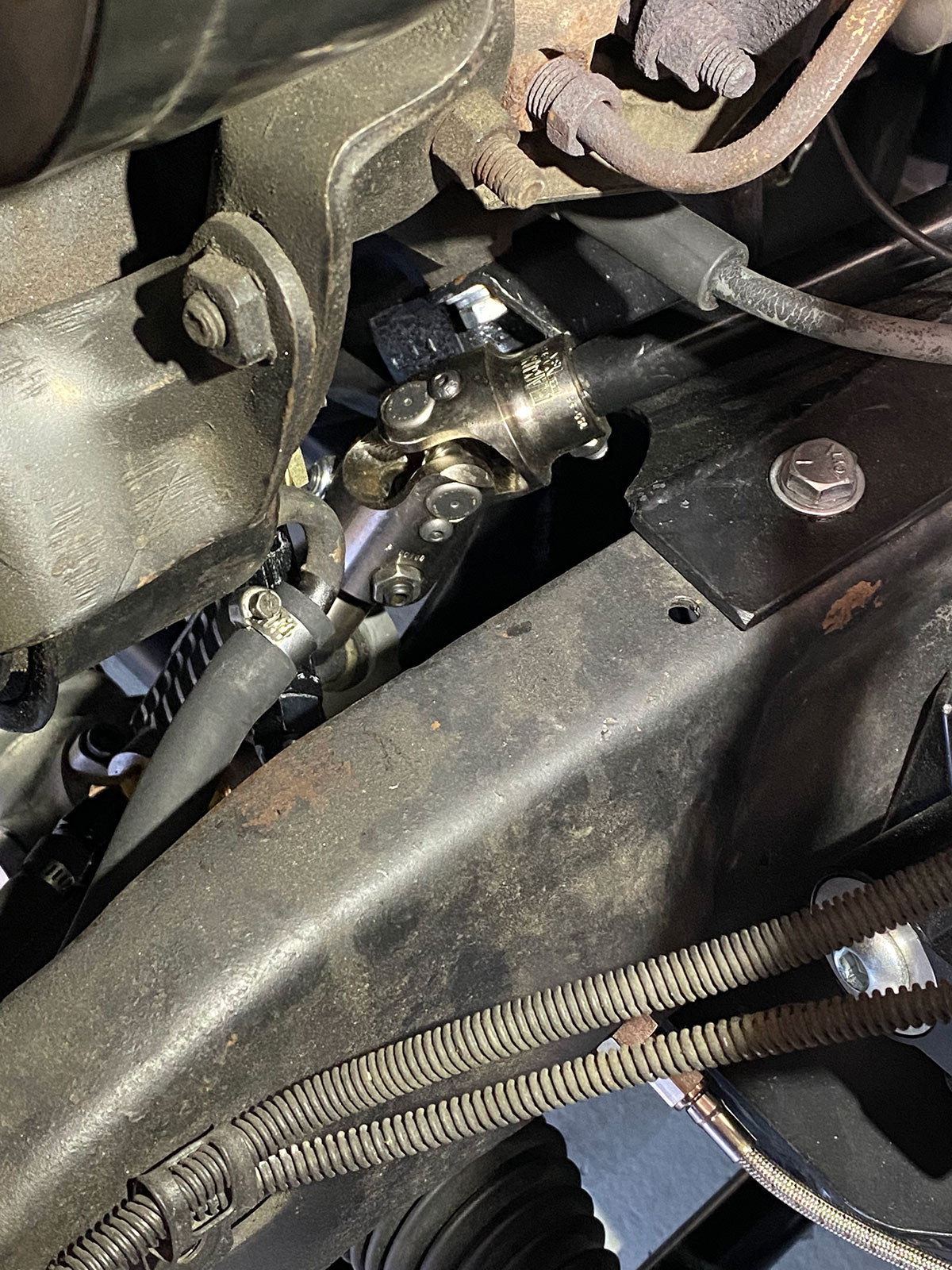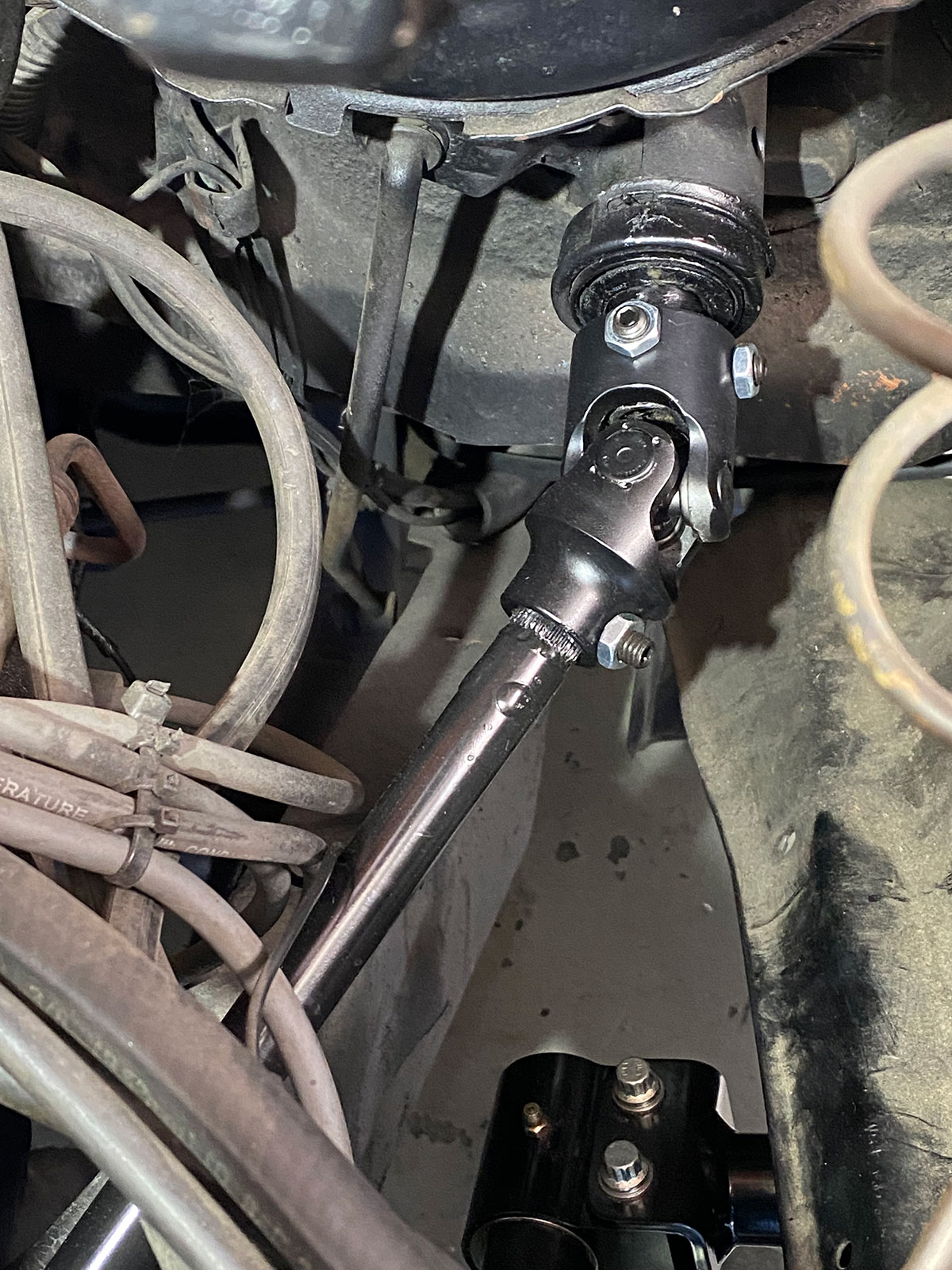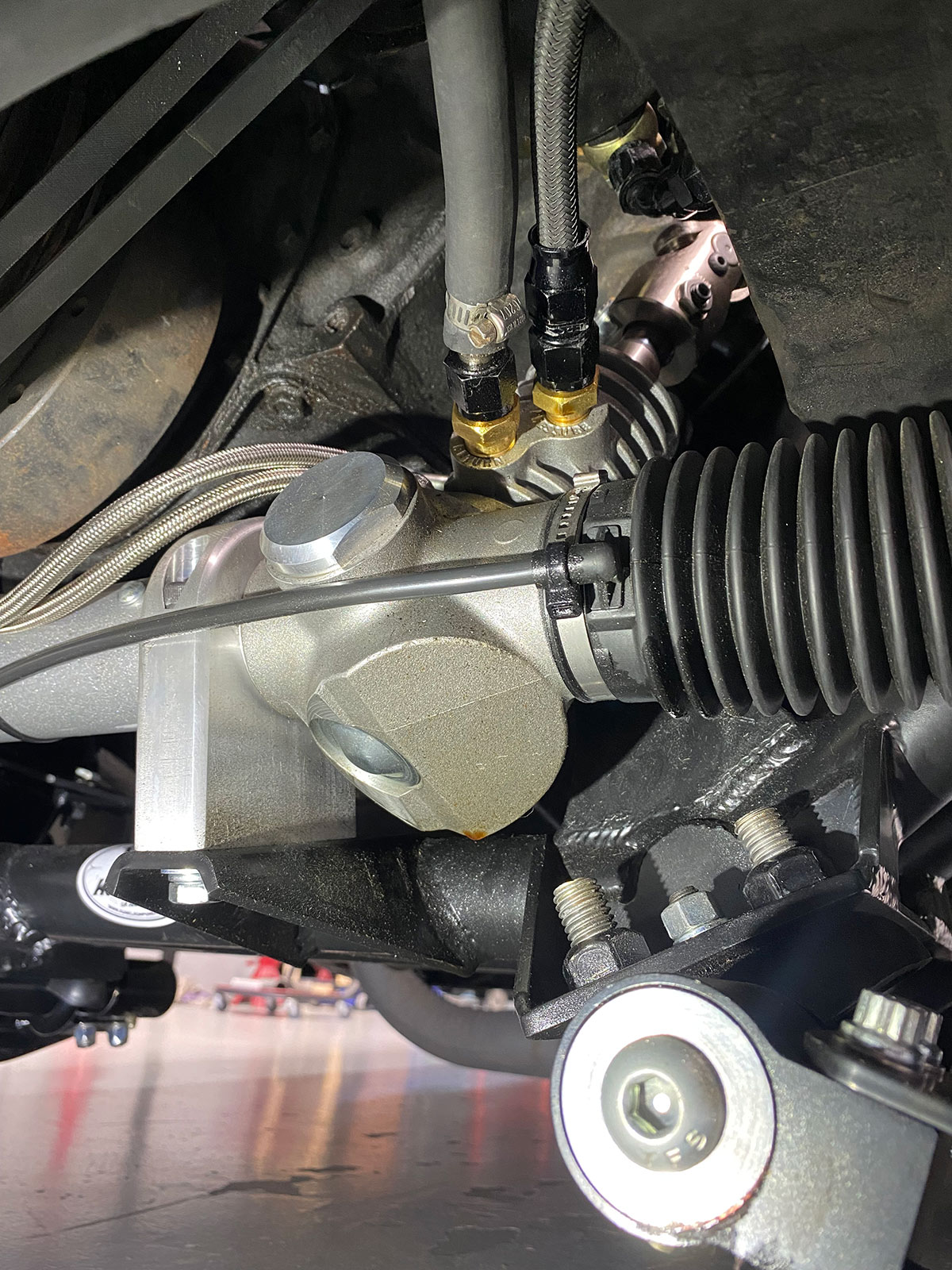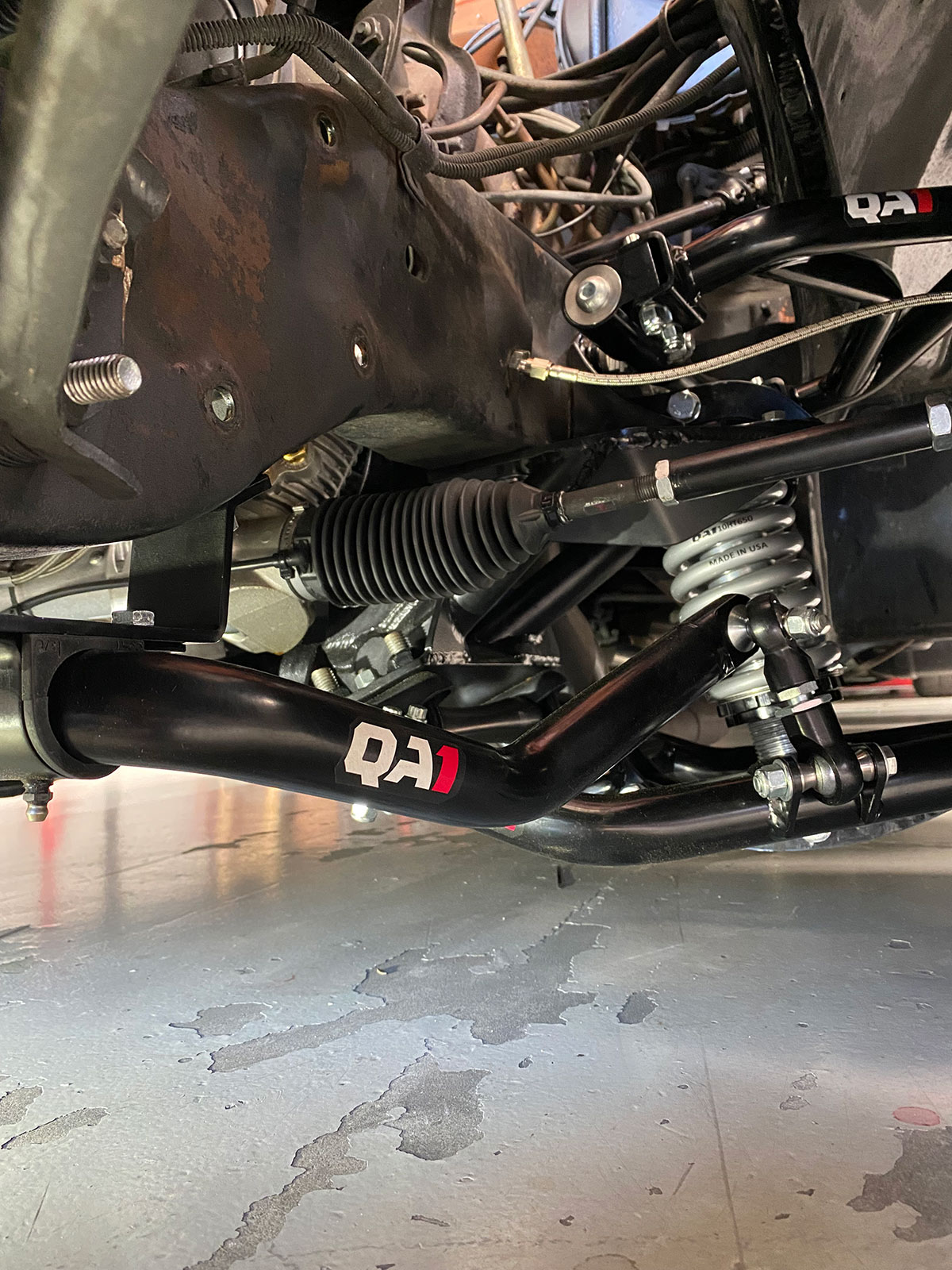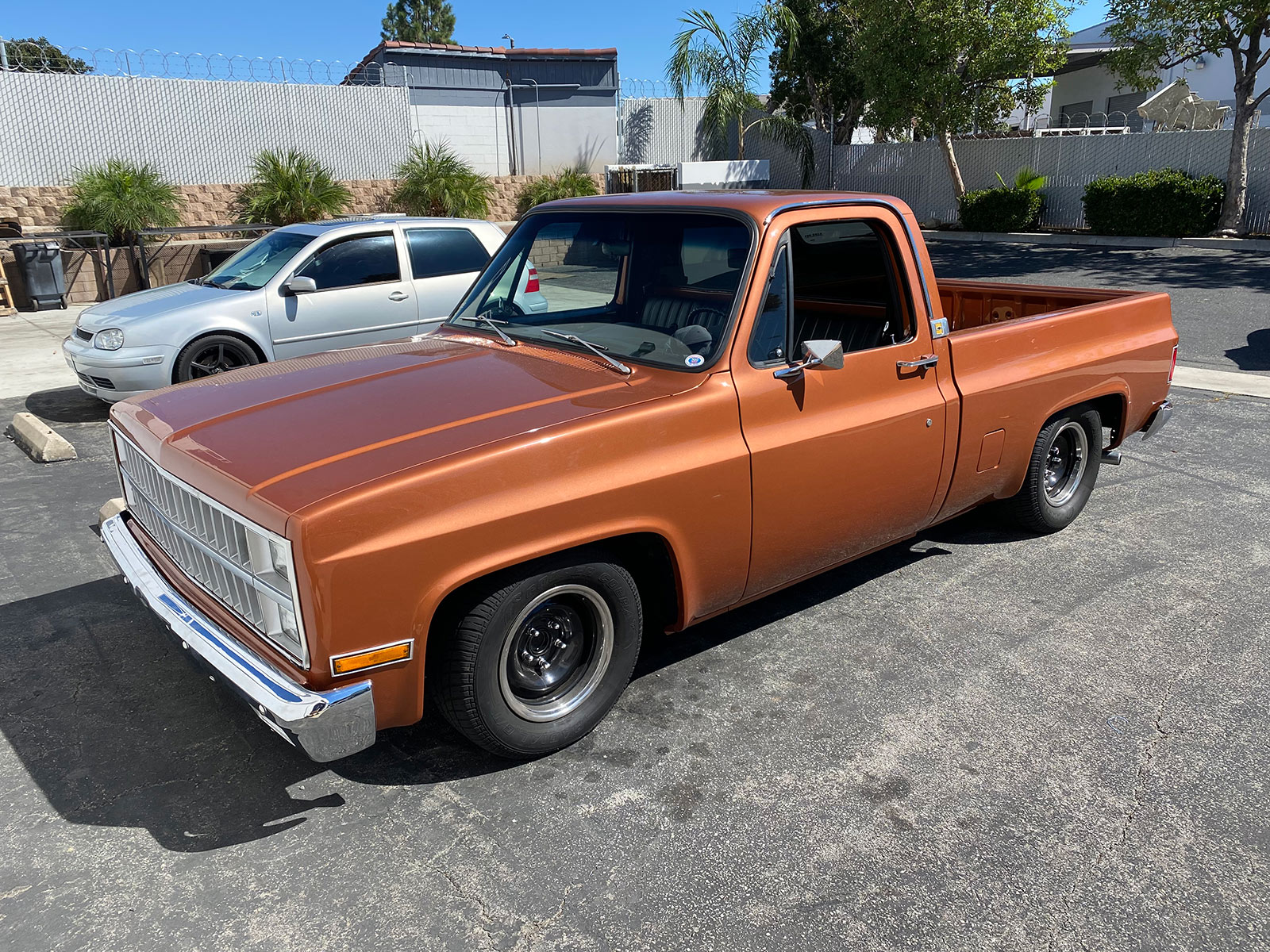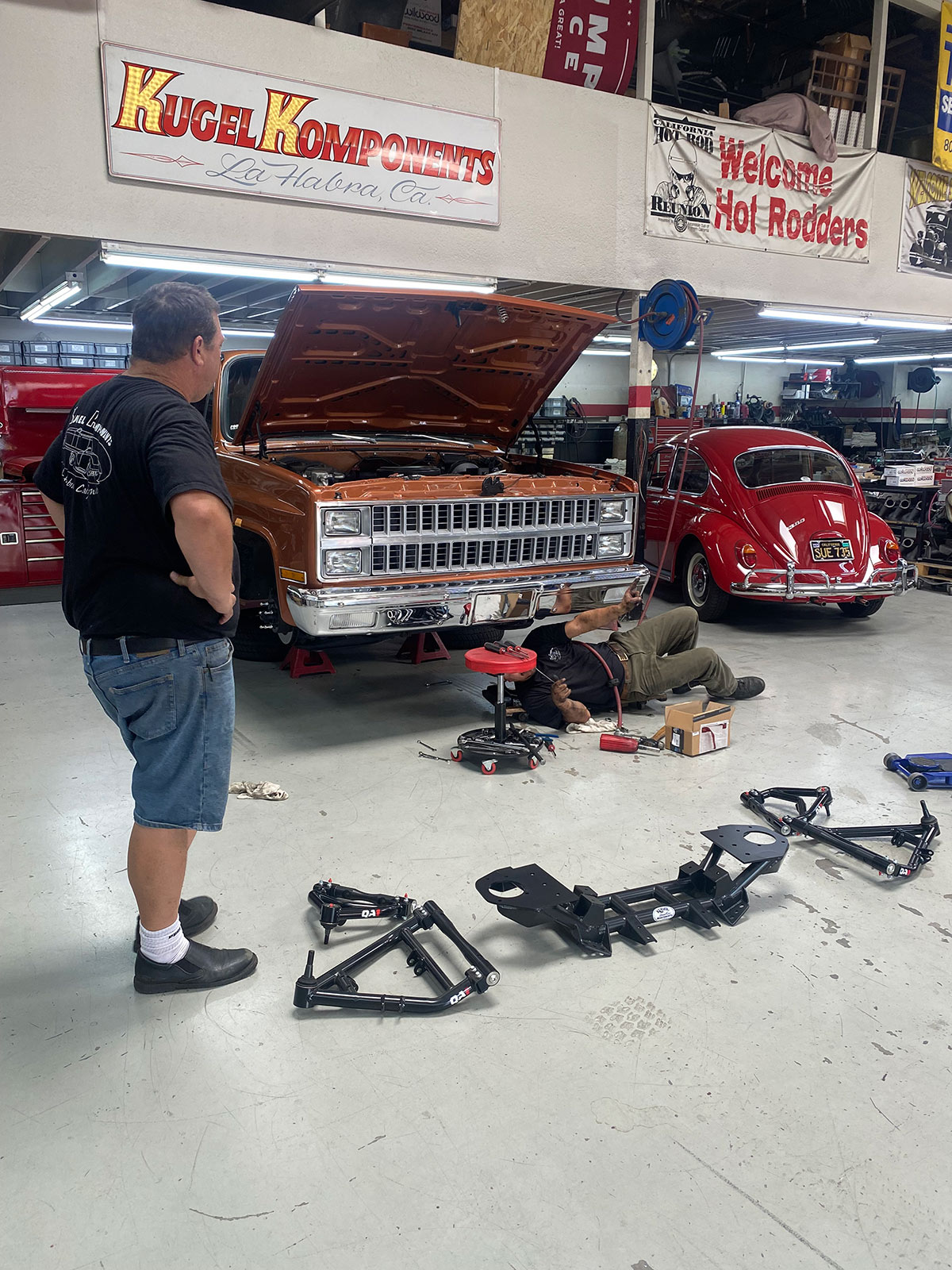 Source
Kugel Komponents
(562) 691-7006
kugelkomponents.com