Levi Green's '58 Chevy Apache Is No Ordinary Shop Truck
By Rob Fortier – Photography by Tim Sutton
It took Levi Green 25 years of on again off again work, in a handful of top shops, and in several states, to finish. This 1958 Chevy Apache truck is more than just a custom calling card for the Hammer Fabshop, it is a legacy to be passed down to the next generation. He debuted the truck at the 2019 SEMA Show and took home the Chevrolet SEMA Design Award for Truck of the Year.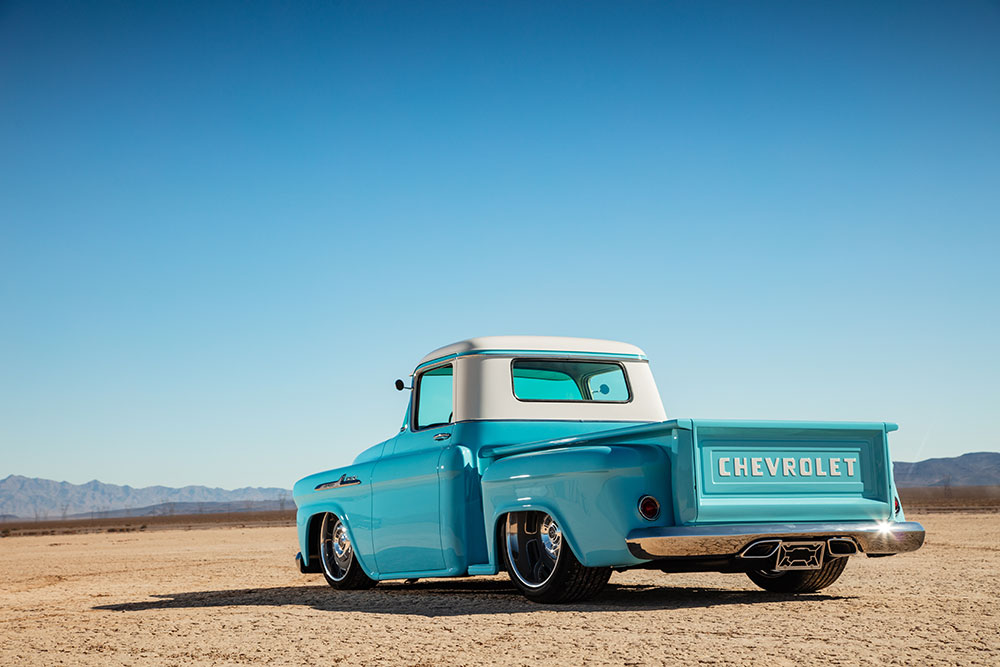 But this 1958 Chevy truck is no ordinary shop promotion truck—not by a long shot.
Read more: Purpose Built Sport Truck: 1958 Chevy Cameo
"This is a truck that I will never get rid of and will stay part of our family," Levi continued. "My uncle gave it to me, and my dad and I started the project. I took it over when I went to school out at Wyotech and it has followed me everywhere since. I worked on it off and on while working at Rad Rides by Troy. I did the firewall there and welded all the seams inside the cab. Warren Louis helped me bed-liner the bottom of the cab and I body worked the inside and sprayed the high-build primer on the inside.  The project  truck slowed down a bit when we moved to Texas, but I soon decided to 'step it up' and be very intentional about getting it done."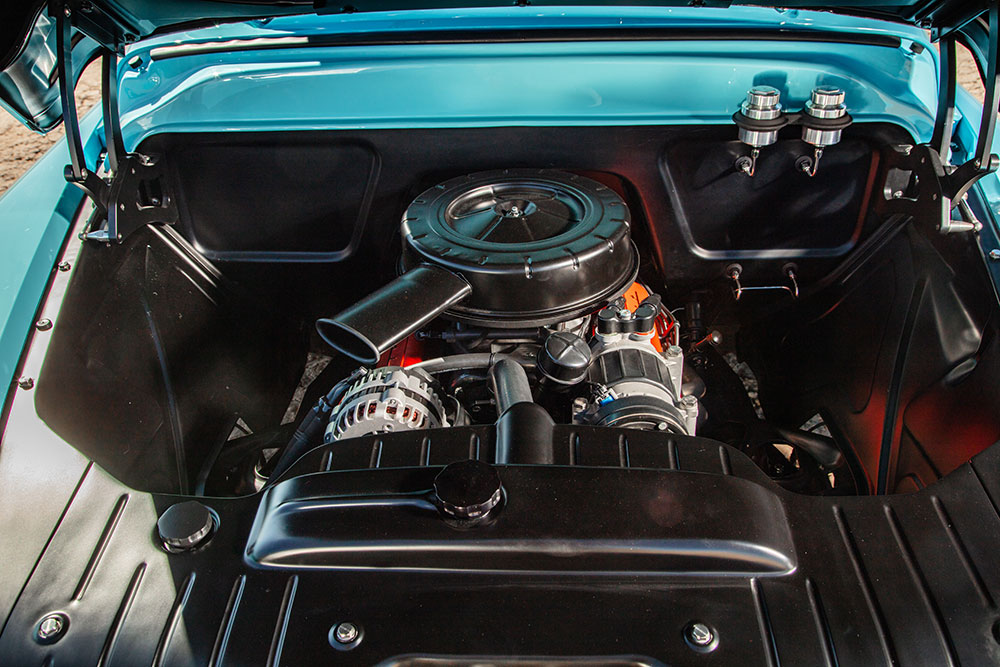 Obviously, the move from Illinois to Texas meant Levi would either have to take his skills learned from his time working under Troy Trepanier to another shop, or …
Read More: Painstakingly Period Correct Chevy Apache
"I started my own shop, Hammer Fab in 2014 in Liberty, Texas. As soon as I could I started putting in long hours working the extra hours on my Chevy Apache. Having my own shop really made it much easier to just get to work on it whenever I had a chance. I no longer had to drag it out of storage just to work on it and I now had all the tools and experience I needed to make it happen."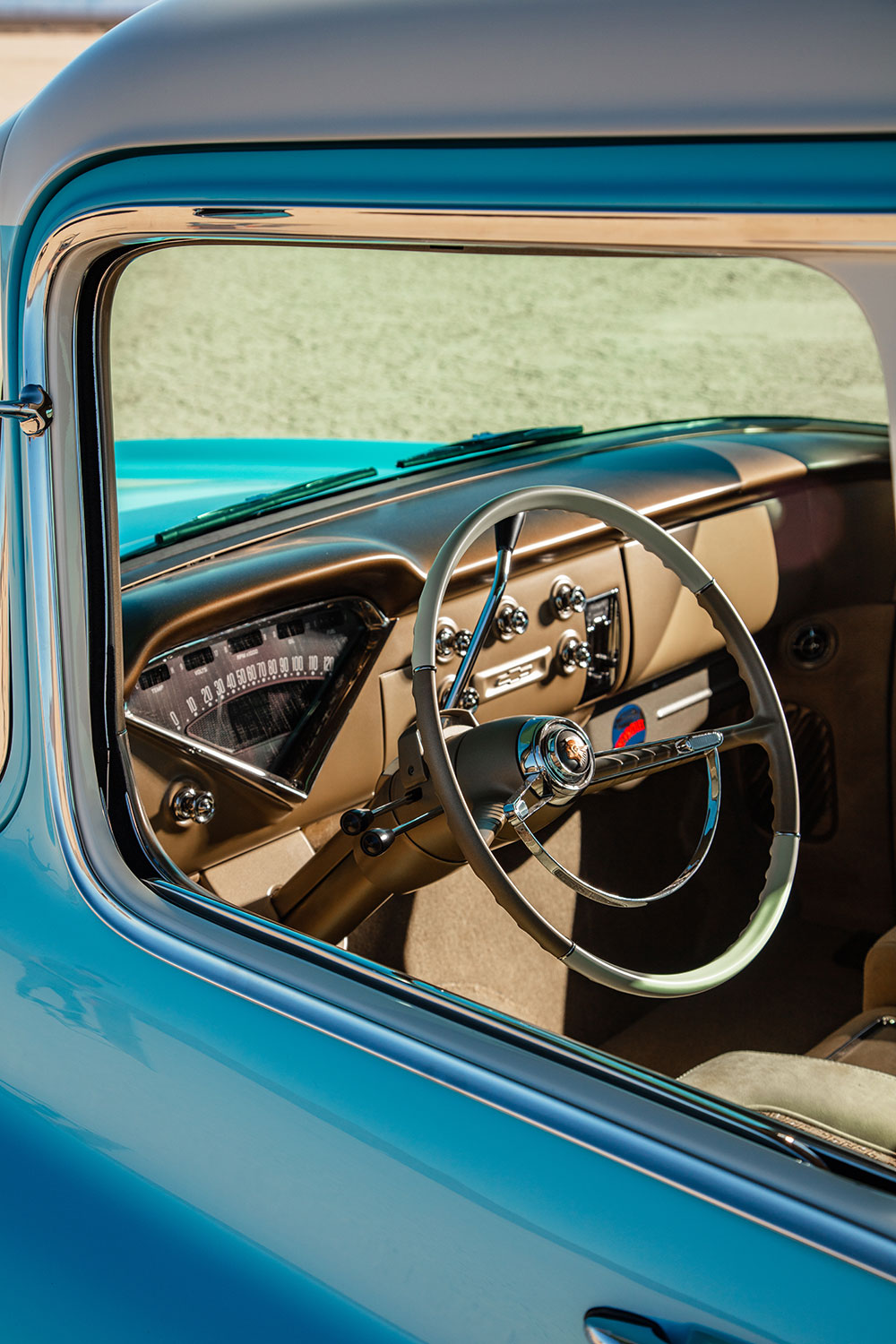 In that final five-year, pre-SEMA crunch, Levi/Hammer Fab took the old family heirloom truck and transformed it into an award-winning hauler—without doing anything super elaborate, either. For instance, the stock chassis features a 1978 Trans Am front clip (albeit updated with Ridetech/DJM Suspension components), an '80s IROC Camaro rear end (also Ridetech equipped), and a mid-'70s Chevy small-block with a Turbo 350 transmission. A quartet of 20- and 22-inch Raceline Wheels Classicos offer a visual world of difference in the rolling stock department compared to the old stock steelies with Chevy dog dish hub caps—but it's the amount of work put into the exterior that really sets Levi's Chevy Apache apart from its prior guise.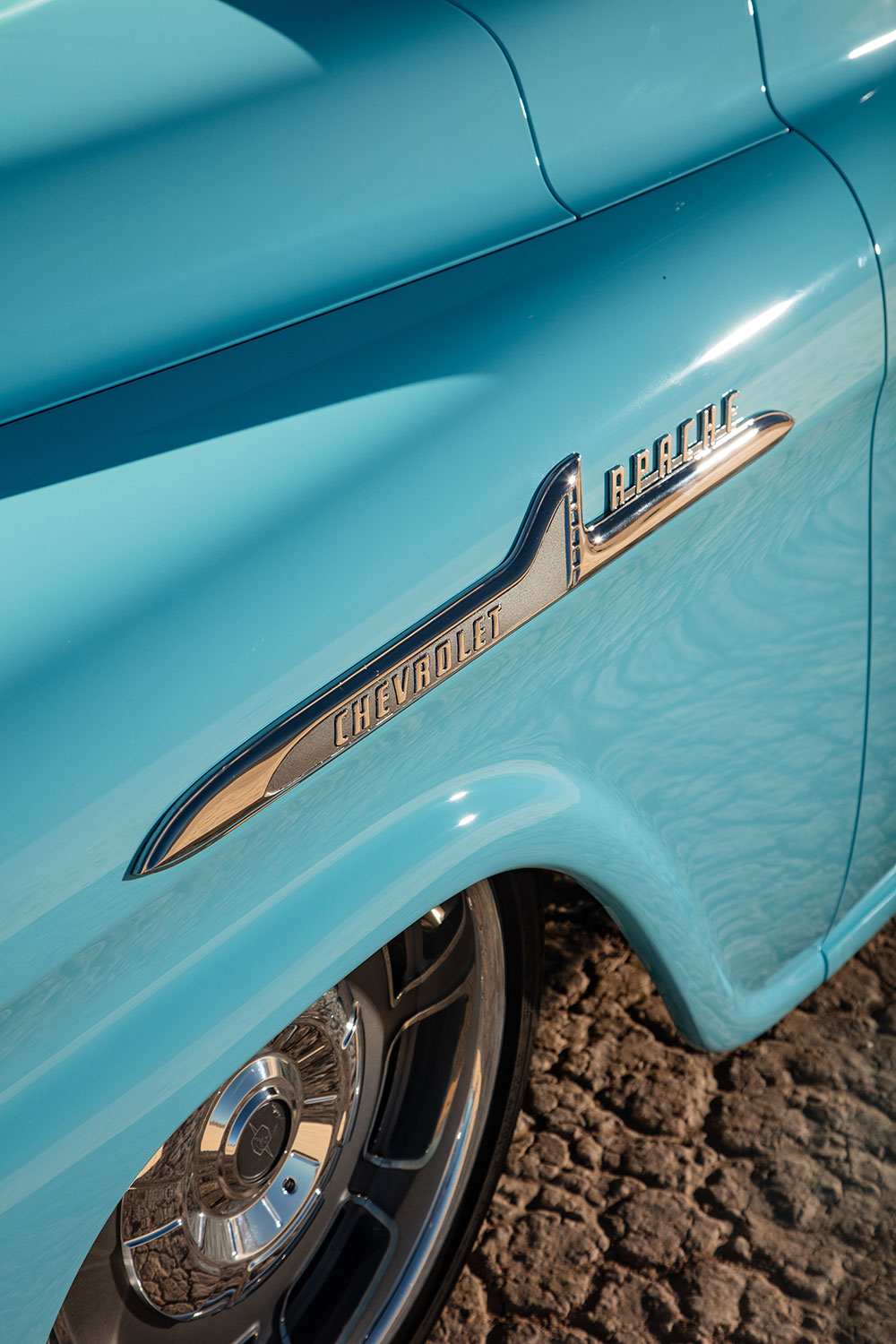 Read more: Cutting-Edge 1955 Chevy Cameo
Practically everything has been shaved, with flipped/tucked/reshaped rear bumpers fore and aft, and the rear fenders have been widened to make room for the 12-inch-wide wheels with 325/40 Continental radials. Finished flawlessly in Nassau Blue with an ivory white roof (by Vastine's Paint Garage), a mahogany and maple Mar-K Manufacturing truck bed by Lesslie Webb perfectly accents the updated exterior. Jay Schluter provided the final touches by compiling a killer custom interior based around distressed leather with 1955 Chevy Bel Air fabric inserts.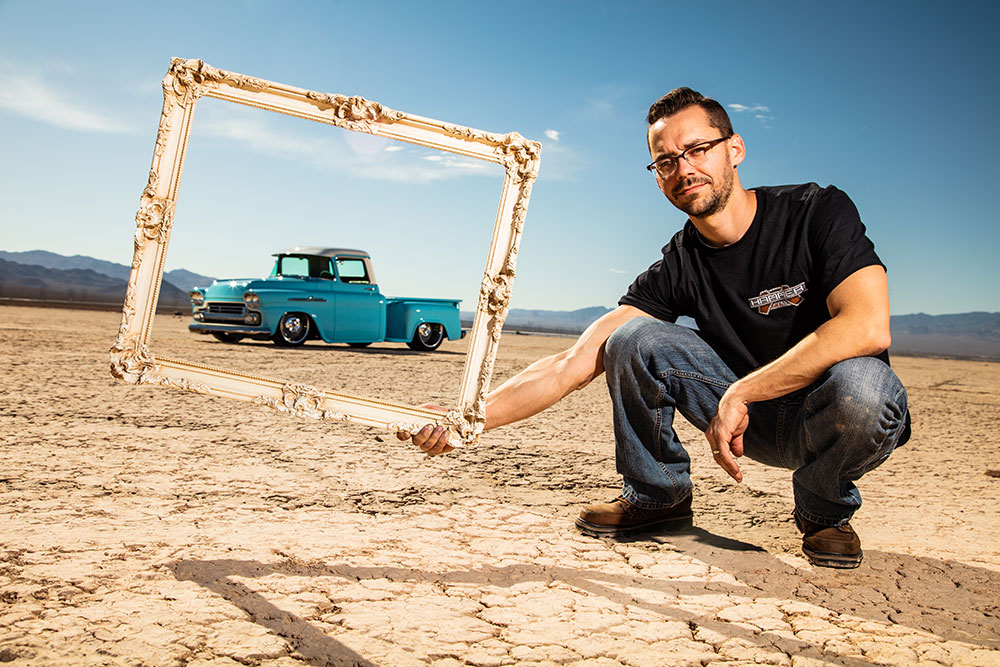 Levi would like to say a special thanks to his wife, Kristine, "for putting up with all the long hours and last-minute expenses." He would also like to thank his parents for their support all the way, Jay Schluter, Jon Wright, Brian Hanners, Jeremy Norman, Carmen at AM Hot Rod Glass, Lesslie Webb, and Brian Vastine.