Tony & Joy Capps' '59 Chevy Apache Gets Custom Fabrication
By The CTP Staff
This month we revisit our friends at L&S Customs in Prospect Hill, North Carolina. If you'll recall, we recently featured The L&S Customs 1967 C10 Custom Long Bed Truck (Dec. '22) they finished up last summer—this time around, we're taking an insider's look at Tony and Joy Capp's 1959 Chevy Apache that's getting the L&S Customs touches thanks to our inside man, L&S Customs' own Troy Comer.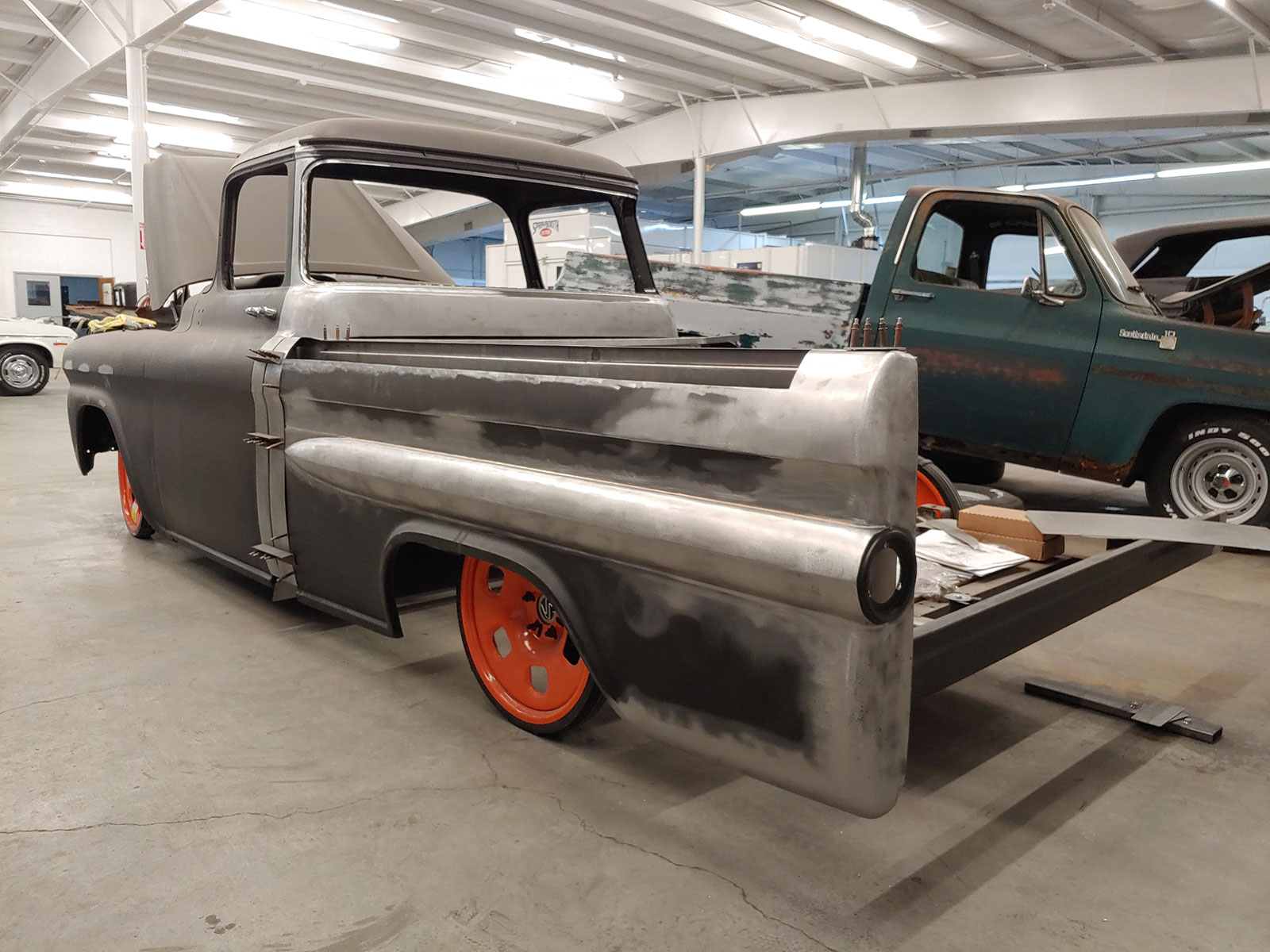 "Tony Capps and his parents are lifetime members of the Antique Auto Club of America," Comer tells us, "with his parents having owned over 20 classic cars and old trucks from the '40s to the late '60s, preferring Chevys. They both had cars from their birth years, so Tony's wife, Joy, decided she wanted something from her birth year (1958) as well.
Read More: The Seedorf 1954 Chevy 3100 "Hemi Truck"
"They put the word out that they were looking for a 1958 Chevy truck, and a friend mentioned that he had a too-nice-to-pass-up restored 1959 Fleetside truck. Their intentions for the old truck are to have a show-quality, dependable hot rod that they both can easily drive and enjoy for cruise nights and trips. Capps is hopeful that once it's completed, the old truck will be invited to display at the SEMA Show."
The specs on the truck so far are an Art Morrison chassis, Wilwood brakes all around, a Rick's Tanks stainless steel fuel tank, a Jim Inglese 8-stack fuel injected LS3 engine backed by a 4L60E transmission, a big-window conversion and a load of fabrication and sheet metal modifications with more to come.
Read More: B-side Beautification: Undercarriage Repair & Rubberized Undercoating
Obviously, we can't wait to see this one come to fruition—and get our man in the field, John Jackson, on assignment shooting the finished product! Thanks for the update, Capps!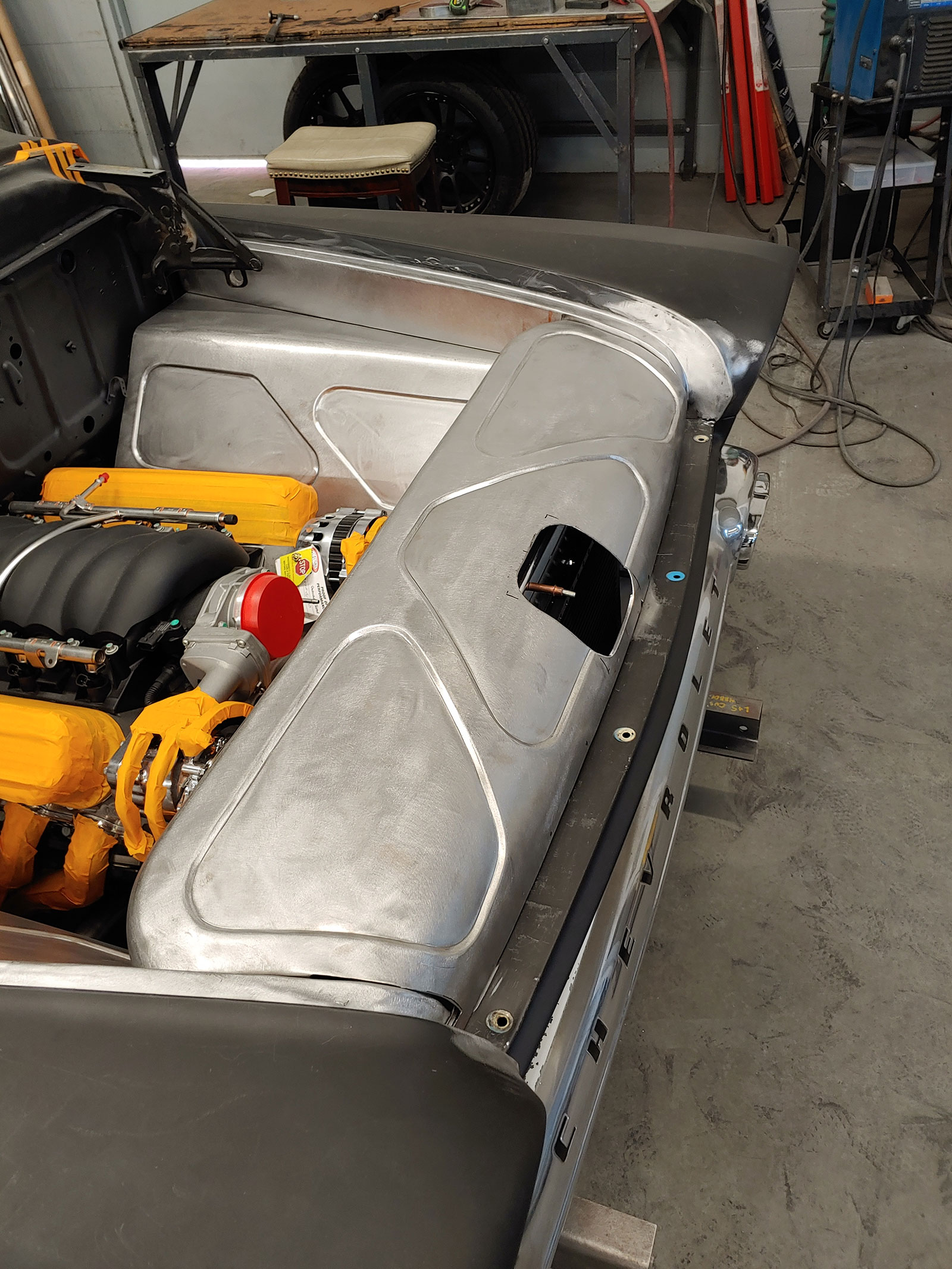 L & S CUSTOMS
(336) 562-2233
landscustoms.com