Part 2: The Mid-Engine V8 Corvair Chevrolet Didn't Build—But Should've
By Ron Ceridono – Photography by Lonnie Gilbertson
Lonnie Gilbertson has built race cars and hot rods of every description, as well as a two-time America's Most Beautiful Roadster Show trophy winner. But with Gilbertson there's always one more car to build, and as unlikely as it may seem, this time around it's a Chevrolet Corvair. He had always liked the '65-'69 body style, so when a suitable '65 example was found  Gilbertson decided to build the ultimate Corvair, the "RareVair." Had Chevrolet done this it would surely have rendered Ralph Nader, the author of Unsafe At Any Speed, catatonic.
In the Sept. '21 issue of Modern Rodding, we revealed the mechanical transformation that Gilbertson's Corsa coupe went through. The stock front suspension was replaced by a Fatman Fabrications bolt-in unit with Baer disc brakes and QA1 coilovers used front and rear. Of course two of the most noticeable changes are the Corvette 6.2 LS3 where the rear seat should be and the Turbo Porsche transaxle between the rear wheels.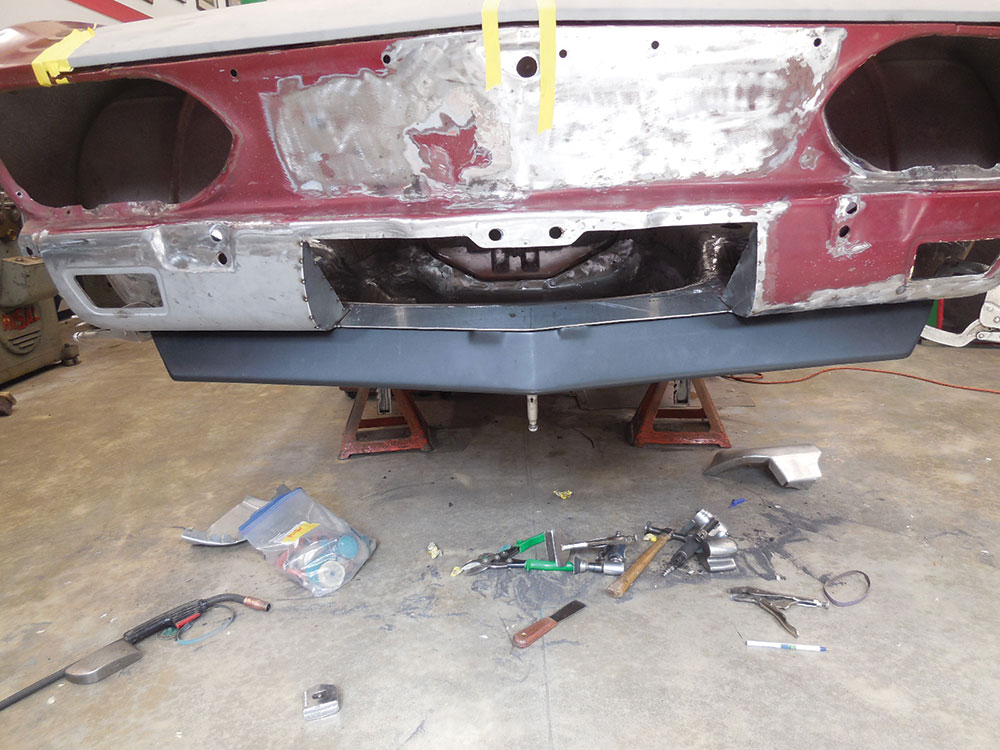 Read More: Building the Ultimate Chevrolet Corvair "RareVair"
As the Corvair's original horizontally opposed, six-cylinder engine was air cooled, one of the many challenges Gilbertson faced during construction of the RareVair was mounting a radiator. That was handled by ducting air to the trunk-mounted radiator from under the front bumper and out slots cut in the hood. Coolant is delivered from and to the engine by a pair of 1-1/2 inch stainless steel tubes.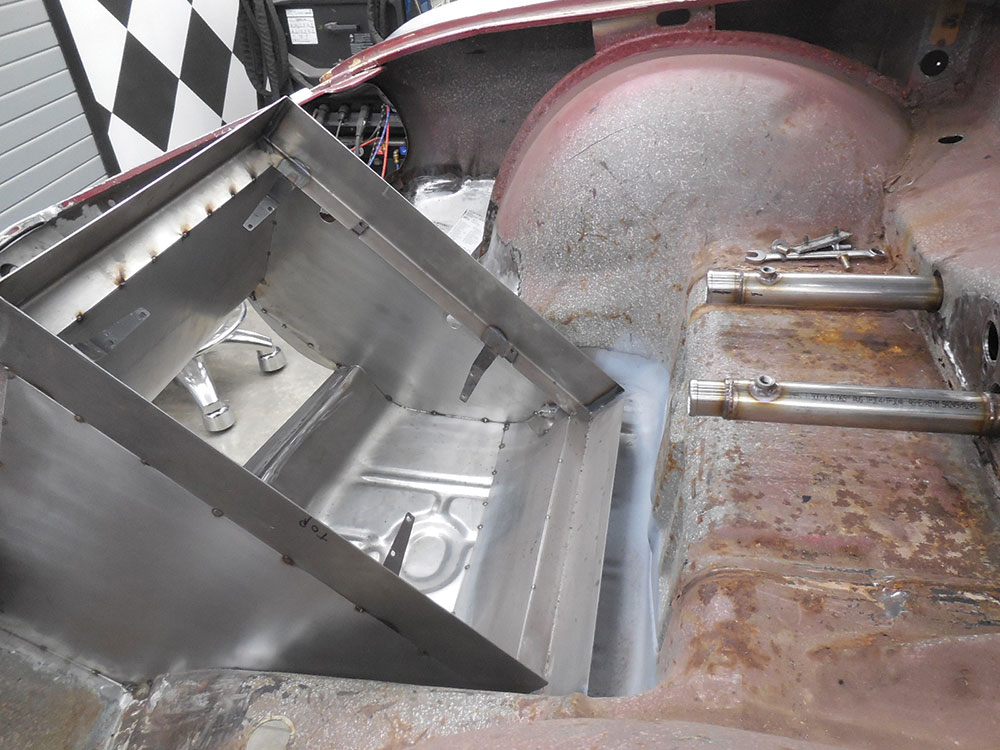 One of Gilbertson's goals was to maintain as much of Corvair's original styling as possible. However, to accommodate the fat Toyo tires that were planned the rear quarter-panels had to be pulled out to gain the necessary clearance. This was done by the very talented Jeff Lindsay, who also handled all the RareVair's rust repair and sheet metal modifications. Inside the passenger compartment another automotive artisan, Marty Strode, fabricated the rollbar and supports and then turned his attention to forming a host of aluminum pieces, including the engine cover and center console.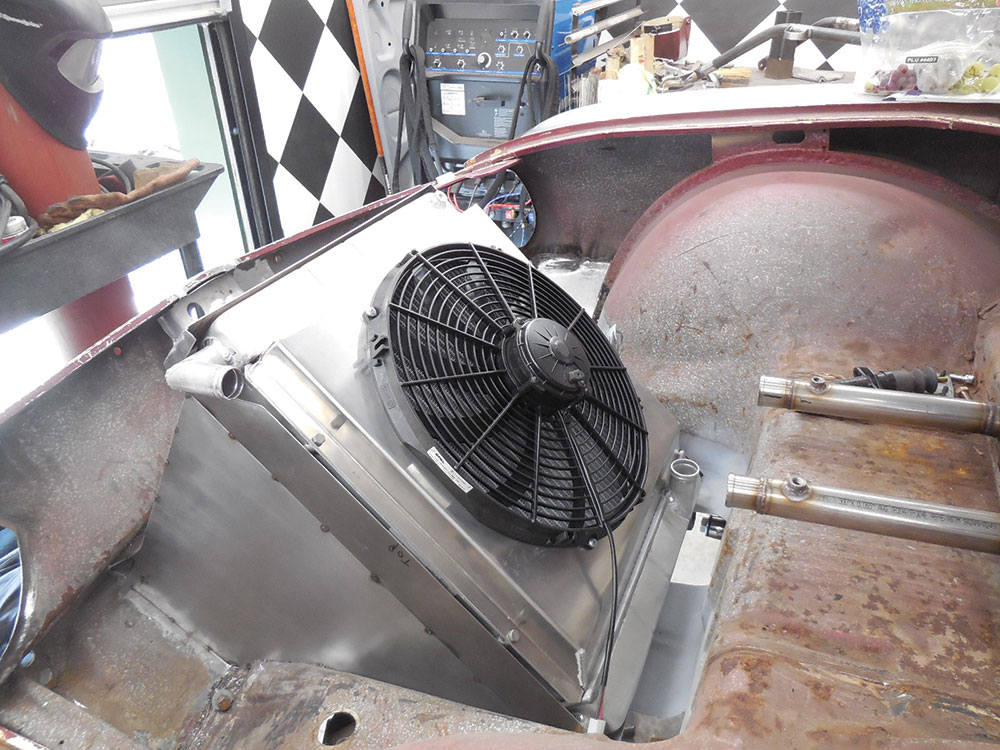 At the rear of the RareVair, Gilbertson elected to include one the body's most unique features—the Tom Phillips–built 180-degree custom headers empty into the custom exhaust system built by John Keller that dumps out between the taillights. Scoops were added to the side of the body to supply air to the Chevy V8 and to remove some of the heat from the engine compartment.
Read More: Vintage Vibes and Wild Paint: 1963 C10
With the engine swap completed, the chassis, and body modifications handled, Ben Connally was called on to finish the bodywork and squirt the paint. There's still more to come, our friend and super shutter snapper, Dale Moreau, will be bringing you a full-blown feature on the RareVair, so stick around for next month's Modern Rodding—it will be worth the wait. MR