By Rob Fortier – Photography by John Jackson
Even though they no longer officially wear the Dodge badge, the words Power Wagon and Dodge have gone hand-in-hand with the ultimate in heavy-duty trucks since they were first brought to the consumer market at the end of World War II. Regardless of how many Power Wagons you may have seen in your lifetime, we're pretty sure you've yet to see one quite like this! Introducing House of Hotrods and Classics' Uniquely built Dodge Sweptline Dualie.
Dubbed the "Lunch Wagon" for the plain and simple reason that's exactly what it was built for—to haul all the shop employees to lunch, or wherever else they may need to go—the 1964 Dodge sweptline you see here is anything but what it once resembled prior to House of Hotrods and Classics (HoH), in Mansfield, Texas, getting their hands on it.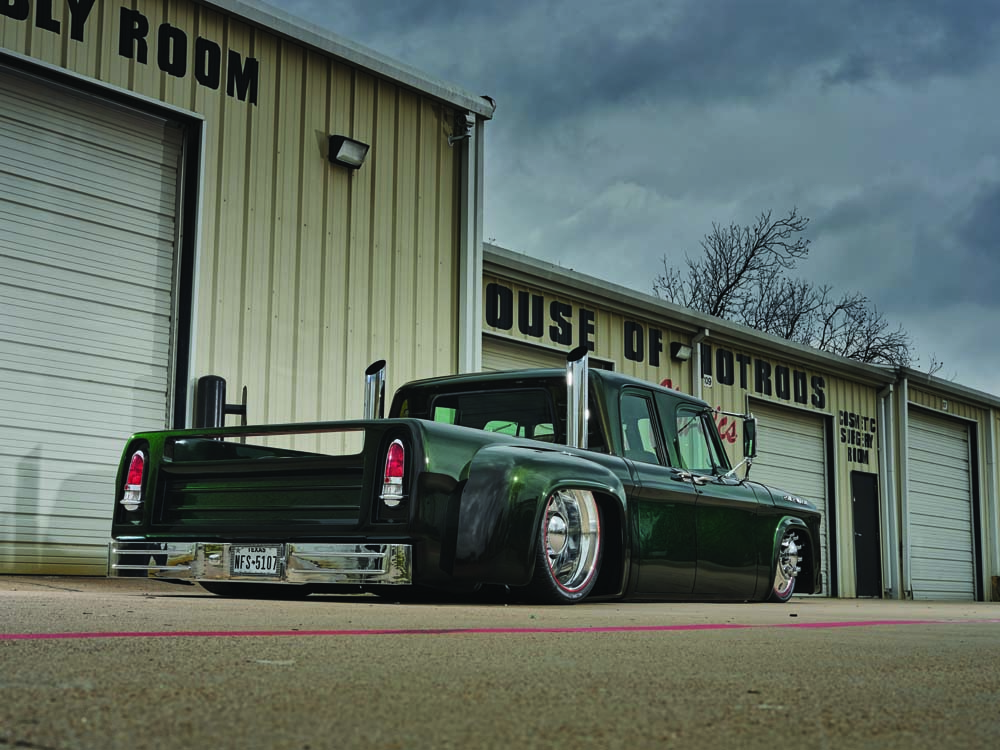 Back in its heyday, this Dodge Sweptline originally served duty working the railroads before eventually becoming a fire and rescue truck for the Wyoming Forestry Service. When HoH acquired the old work truck, however, well, let's just say she was in quite the state of disrepair. And that being the case, it seemed the only right thing to do rather than a full restoration, as you can clearly see, was to embark on a full customization—or, as they prefer to call it, a full Lunch Wagon transformation.
Check Out: 1956 Dodge pickup is Packed with Modern Day Hemi V-8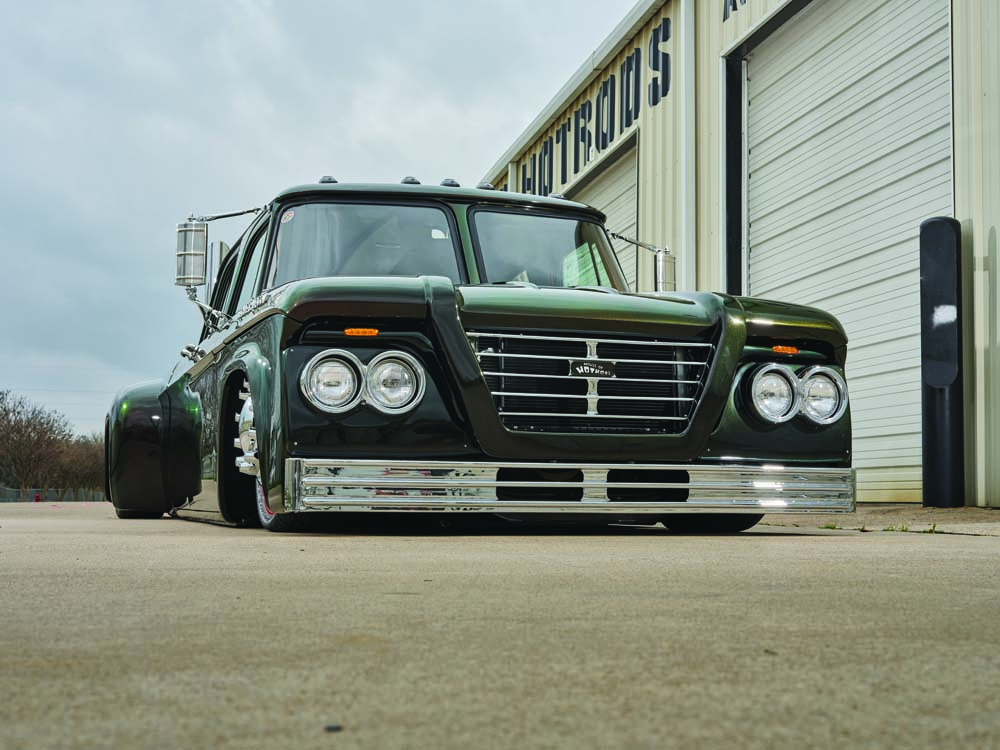 Initially, the plan was to simply (and we don't use that word lightly) build a cool, not-so-little go-getter. But once the boss man saw what was happening, he gave the shop the full green light to take the Dodge Dualie to the next level … without creating a show truck, per se. But it is a showstopper, that's for darn sure.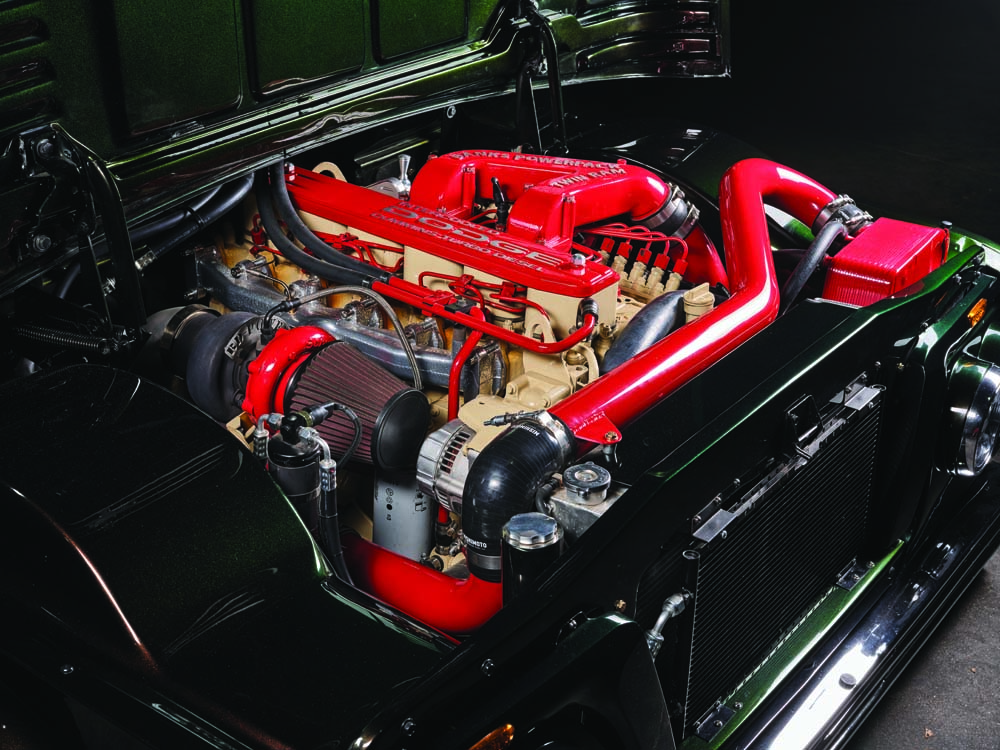 The transformation HoH embarked upon entailed modifications of nearly every square inch of the Dodge Dualie, from its chassis to its heavily massaged assemblage of sheetmetal. The underpinnings are captured within the truck's boxed-stock framerails, back-halfed with a Dana 80 Dualie rear axle located with a custom wishbone/truck arm suspension, with the front utilizing a scratch-made IFS using GM truck spindles and QA1 shocks—all riding on Accuair e level air suspension kit. Power appropriately comes from a 5.9 Cummins 6BT turbo diesel engine and 47RE four-speed automatic transmission.
Also Check Out: Suspension Upgrade: Installing a Swaybar on a '72 Chevy C10.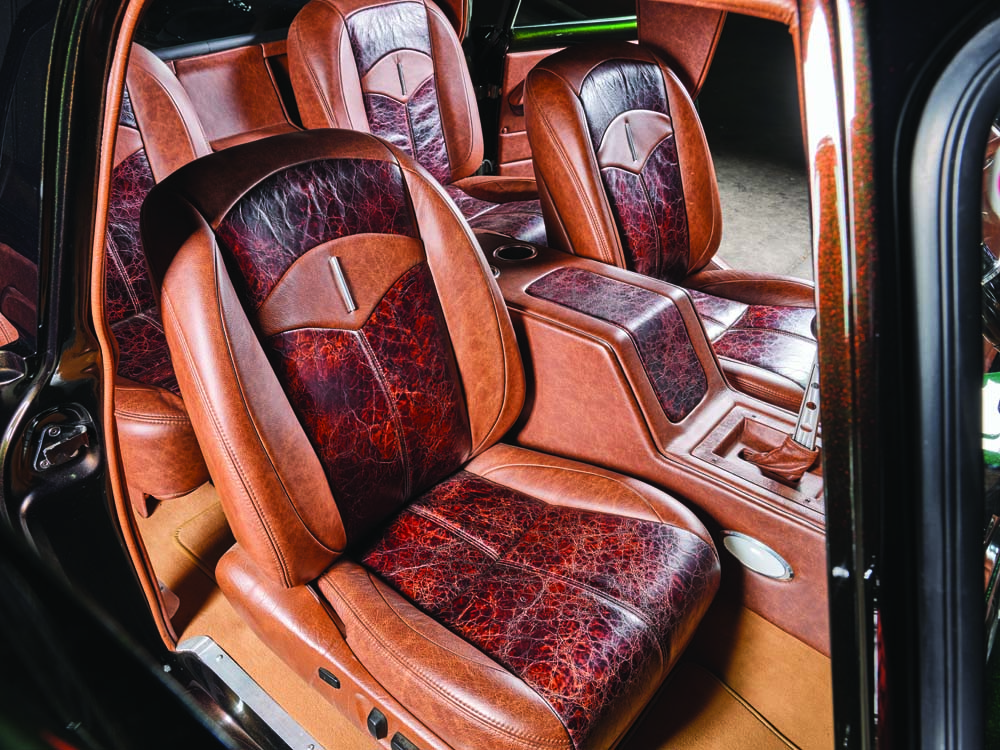 As for the body, according to HoH's head fabricator/body man Paul Vaughn, "The only things on this truck not modified are the front doors!" That being said, starting from the rear and working forward, if you're having trouble placing the bed and its original Mopar sourcing that's because Dodge never made a dualie bed as such (if you guessed F-100 on the fenders, you guessed right!). Nor did they ever make a Power Wagon/D-Series grille quite like this custom-made piece, which is flanked by same-year Chrysler 300 headlights and a hand-fabbed bumper. Same goes for the tailgate, which is complemented by 1953 Chrysler taillights and features a "breezeway" showing off the truck's beautiful oak bedwood floor to curious onlookers who happen to be following at any given moment! And it should also go without saying: Dodge never made a split-window D-Series cab, either! A custom-mixed PPG heavy metallic dark green applied by HoH painter Juan Torrez finishes off the Lunch Wagon's exterior rather nicely.
Check out: The Matador Red 1959 Chevy Apache Pickup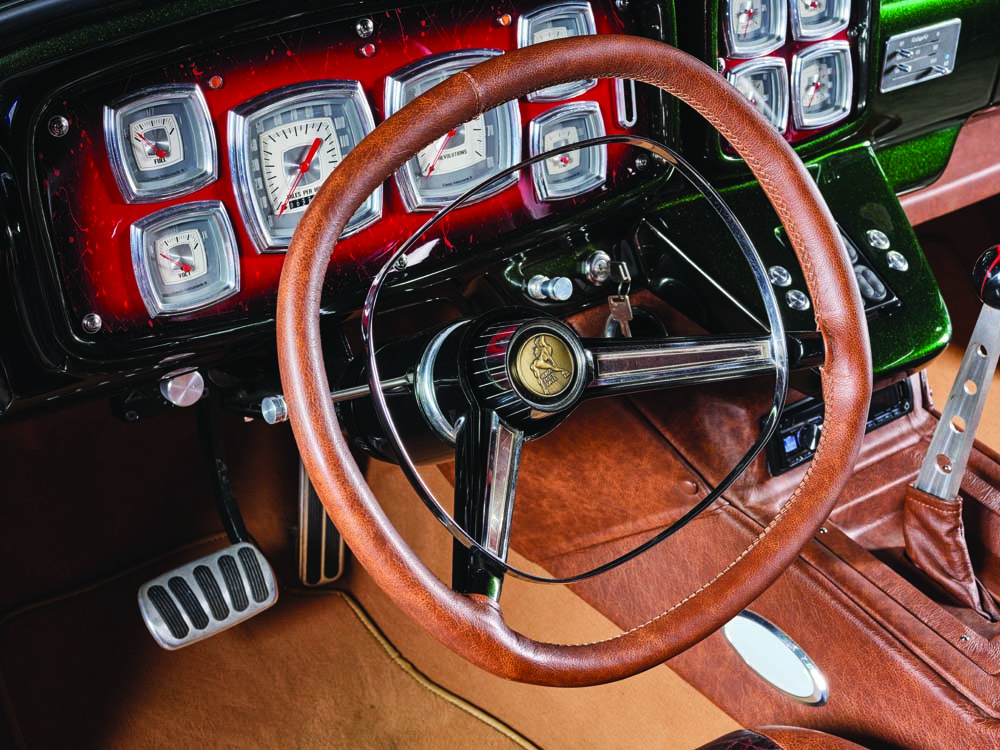 The lavish four-place seating arrangements of the HoH Dodge features a mixture of tan and darker brown distressed leather by Delgato's (also in Mansfield) stretched over late-model Lexus power buckets, sculpted door panels, and a full-length console. That "oblong" steering wheel attached to a Flaming River column is borrowed from a 1963 Imperial, while those non-round gauges are courtesy of Classic Instruments (powered by an American Autowire harness strung by HoH's Brian "Bear" Stallcup).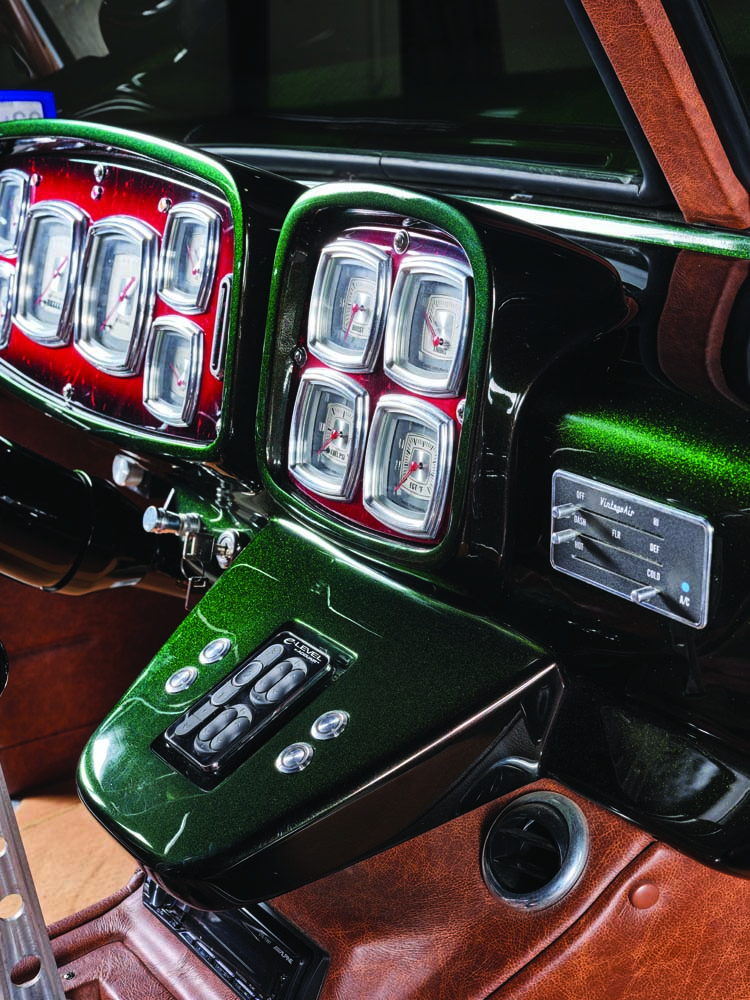 Long gone are the Power Wagon's days on the railroad and service roads of Wyoming—thanks to House of Hotrods and Classics, she's now enjoying a well-deserved semi-retirement in Texas!