Roy Brizio Street Rods Built 1958 Ford Sleeper
By Rob Fortier   –   Photography by Michael Christensen
While the 1956 Ford F100 is without a doubt Ford's most iconic and recognizable "classic truck" in—and outside of—the Blue Oval world, the third generation of F-Series trucks, the 1957-60 era of refrigerator models, is where Ford Motor Company really started experimenting with more modern design elements.
Read More: Ken's Tribute C10 Truck Was Worth The Wait
Gone were the individual front fenders and angular hood in favor of a more stylized, integrated front sheetmetal group—a more "square body" design, if you will (no offense to the devout GM readers!). Following in the footsteps of their competitors, that frontal makeover was impacted even more so with the introduction of the new-for-1957 Styleside bed, ultimately giving third-gen Effies their "fridge" nickname.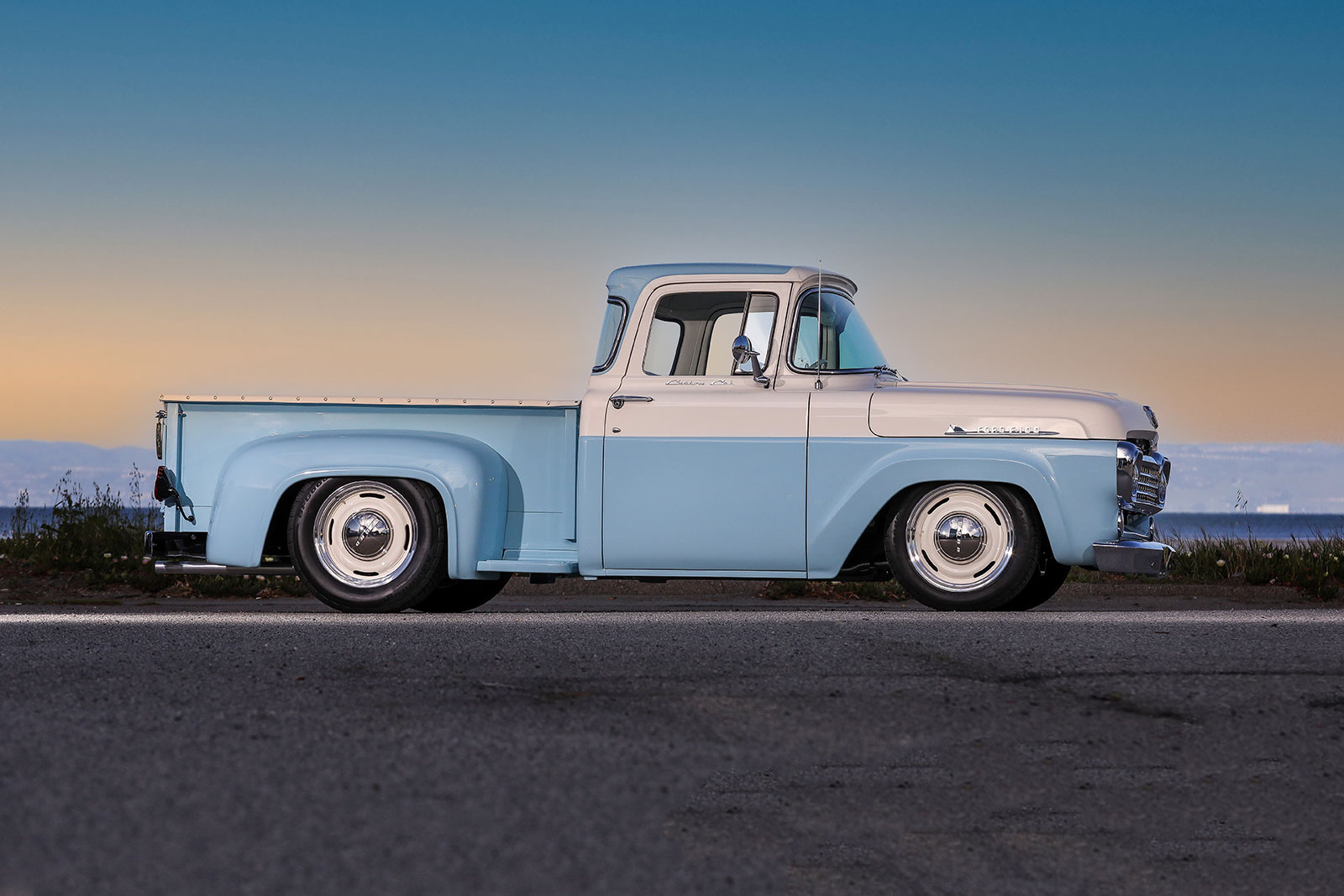 Sure, the 1957-60 F100 Flareside may not have anywhere near the following their predecessors have, as the Stylesides are typically the preferred icebox of choice for the majority of classic Ford truck enthusiasts, but that didn't stop Ross and Beth Meyers from taking their 1958 Ford F100 to the next level … without having to really go to that proverbial next level other than finding the right shop to transform their beloved pickup.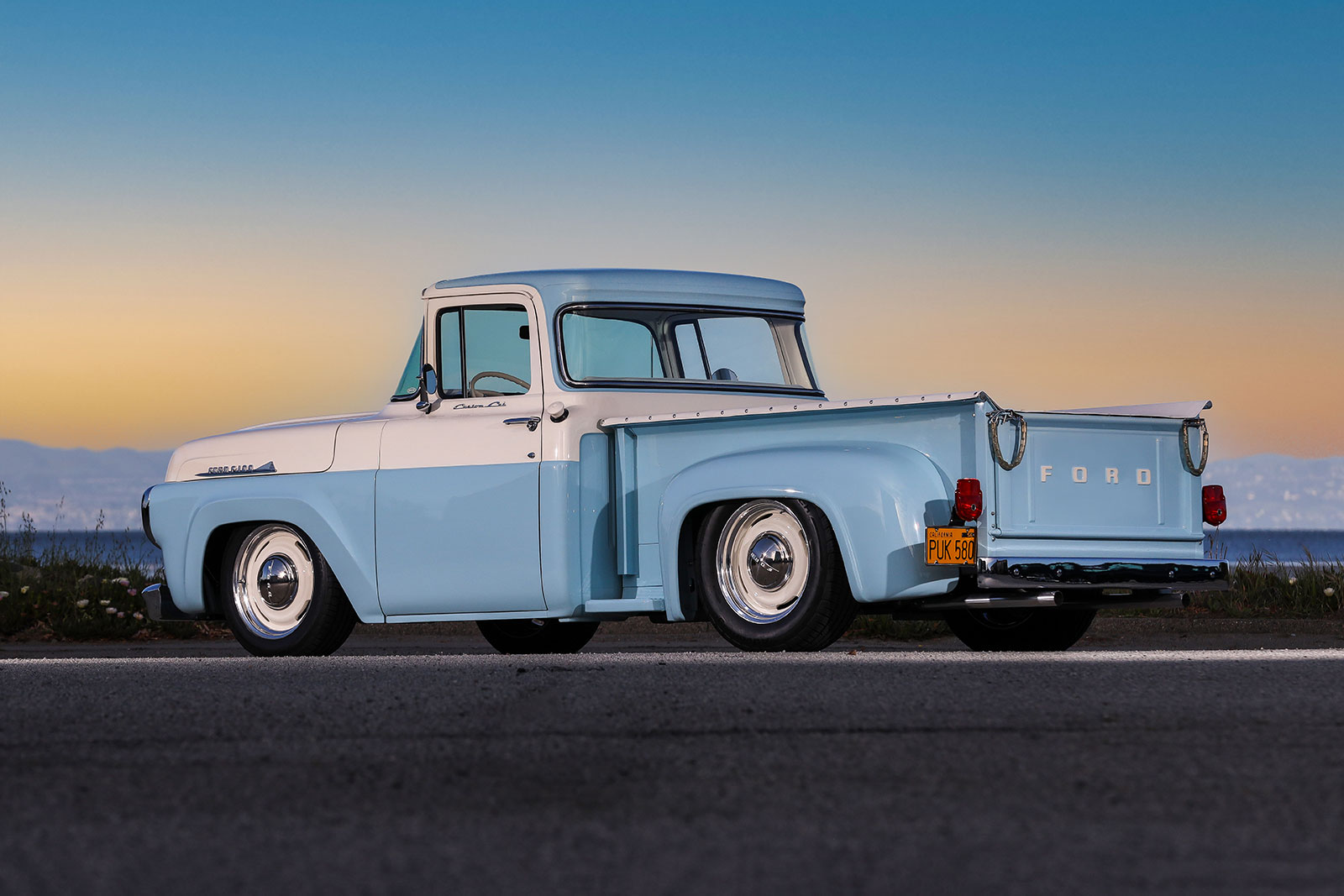 So, who did they ultimately turn to for that transformation? None other than Roy Brizio Street Rods in South San Francisco, that's who! So, it pretty much goes without saying, the 1958 got the full Brizio treatment, if you couldn't already tell by the accompanying images. But you can't fully appreciate the amount of work and attention to detail that went into the Meyers F100 until you've seen it in person—which we did, this past February at the Grand National Roadster Show … it's all that, and more!
Read More: 1953 Chevy Truck With Family Ties
Brizio's crew began Meyers' F100 transformation by first eliminating the stock chassis altogether in favor of a more apt-for-modern-performance, custom-built Rideline platform from Roadster Shop—with Corvette-infused F/R suspension and brakes and all that jazz, with 18-inch smoothies Billet Specialties wheels for that nostalgic nod. The engine of choice, all disguised neatly in 427 Ford attire, is actually a Don Hardy–built/prepped, Holley-equipped 6.2L LS3 engine backed by a Tremec 5-speed manual transmission.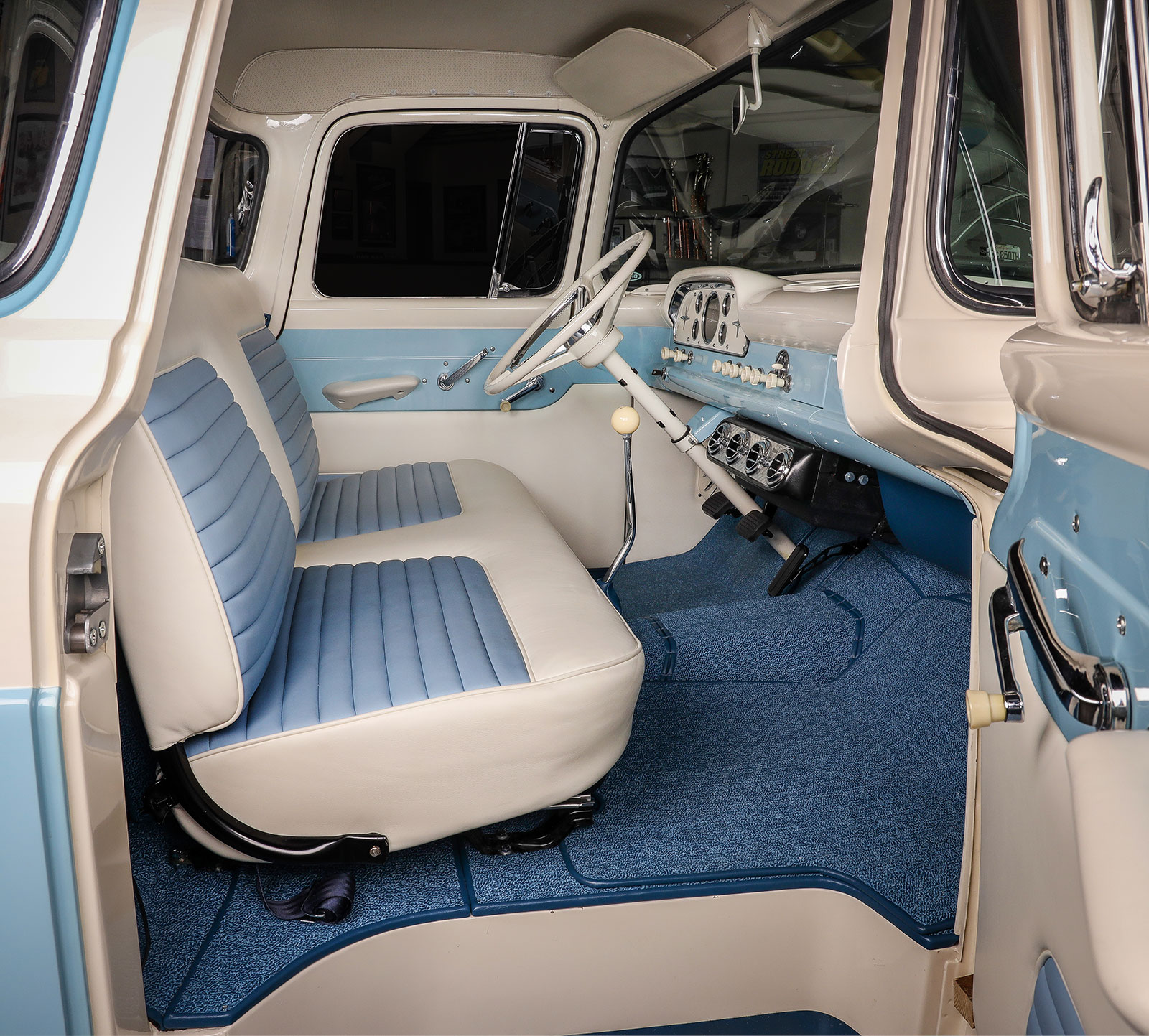 Now, while the underside of the cab/exterior was detailed to the nines before being mated to the new chassis, Meyers' F100's exterior is just as it was delivered to Brizio's when the project began: pristine and original! That's right, no major metal manipulation, no extravagant custom modifications … just as Ford had intended when they redesigned the F-Series over six decades ago. Of course, the stance and precise placement/fitment of the rolling stock make a world of difference over that OG showroom appearance, that's for sure!
Read More: THE INAUGURAL 2023 TRIPLE CROWN OF RODDING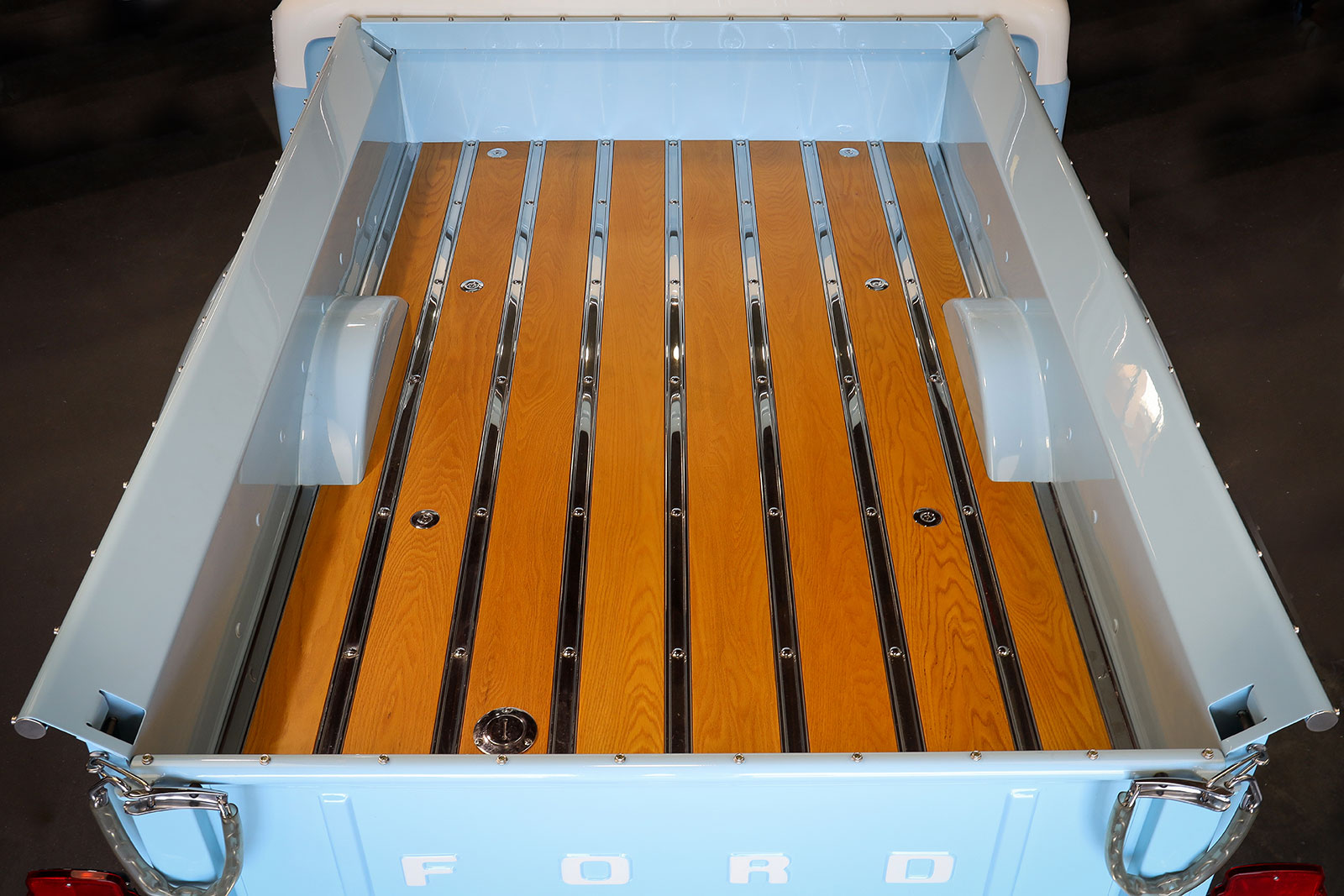 For the most part, with the exception of Dakota Digital gauges, a Vintage Air AC system, and a perfectly accentuating blue and white leather interior by Sid Chavers, the interior is pretty much as stock as the outside—which all goes to show, there is no "hidden potential" in the third-gen F100 Flareside … it's already there in plain sight!
Click on this issue's cover to see the enhanced digital version of Ross and Beth Meyers' 1958 Ford F100.