Mike Di Maulo's '45 Cab Over Engine Truck Puts The "Hot" In Hot Rod
By Scotty Lachenauer   –   Photography by the Author
When Mike Di Maulo first laid eyes on a COE truck, he was drawn to it like a moth to a flame. "I had a fascination with trucks since I was a kid, and the 'cab over engine' design just drew me in. I was instantly hooked." The Congers, New York, native decided early on that one day he was going to build a flat-nose for his very own; a truck that fired on all cylinders and created a hot mess wherever it roamed.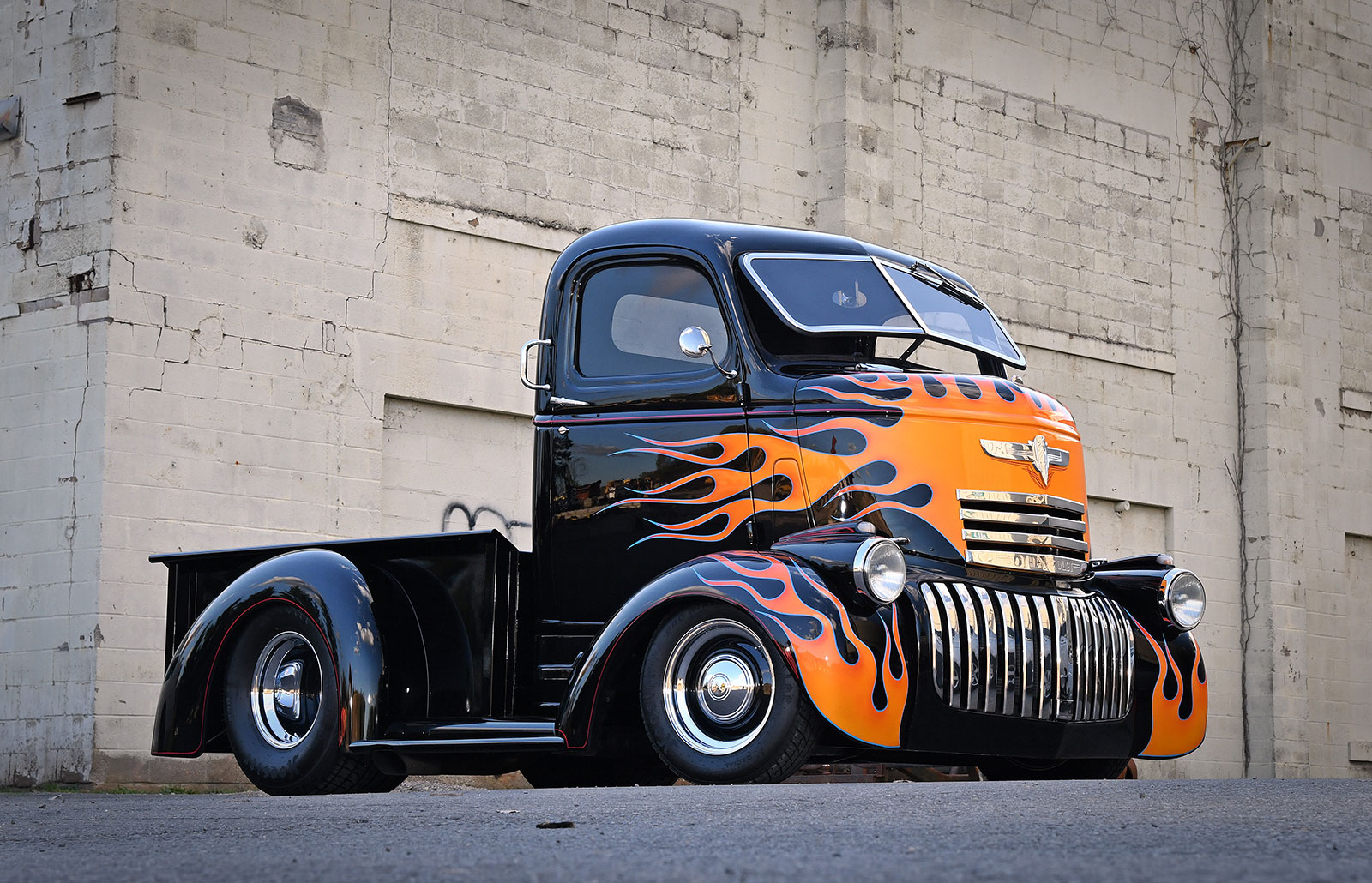 Flame On
Over the years Mike was embedded in the classic truck scene, owning and maintaining rides for both work and pleasure. However, the cab over scene was never big in his general vicinity. He believes it was for several reasons. "I had never seen a built COE truck around my area, basically because most of them around here were used as work trucks, so they rotted away. The Northeast is extremely hard on commercial trucks," Mike states.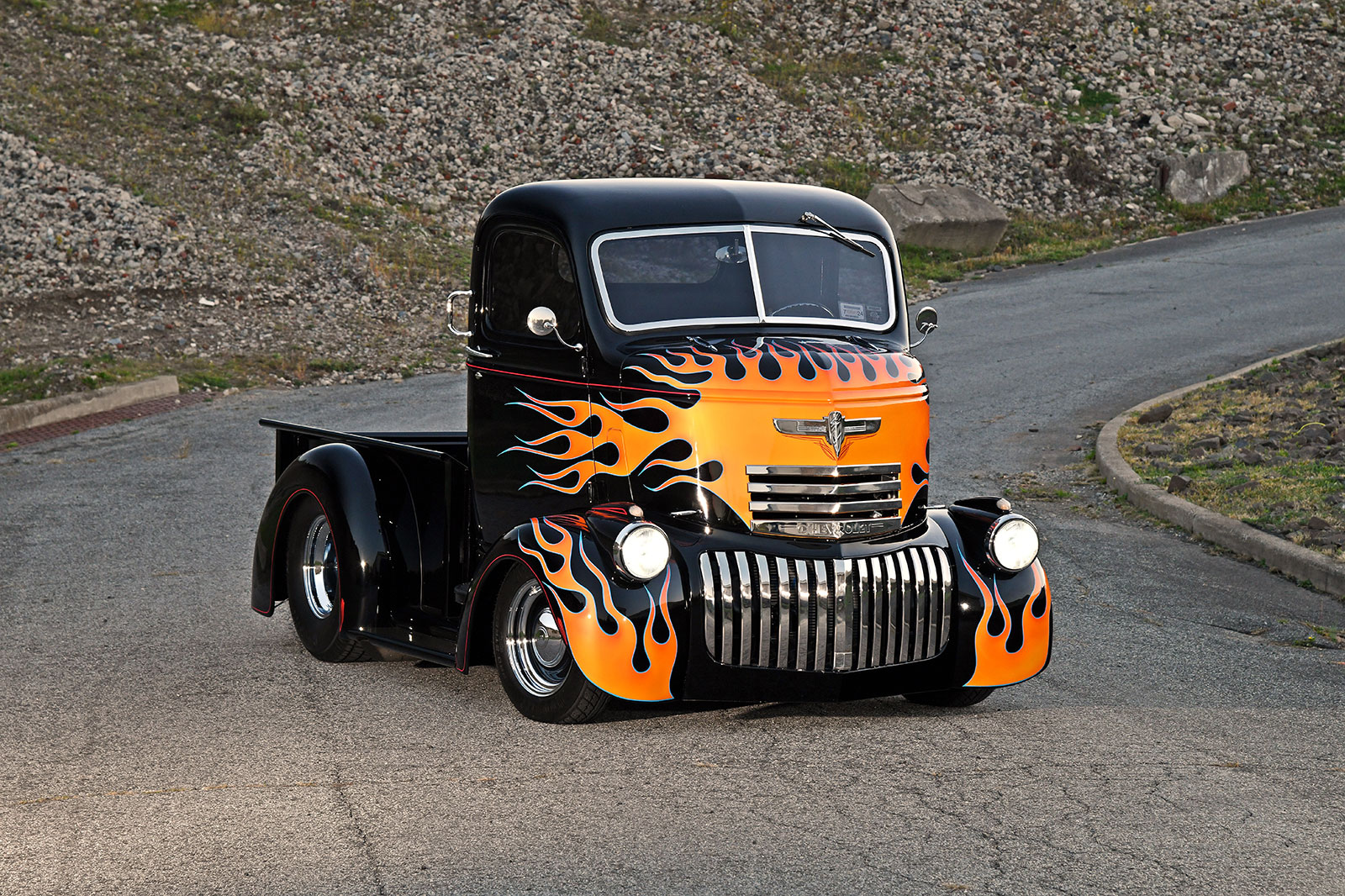 Read More: Canadian-Bred 1962 Chevy Apache
However, Mike knew sooner or later he was going to find a good donor truck to build his own COE hot rod. That day came a few years ago when Mike spotted a good example for sale on the left coast. It wasn't a complete truck, but it was a start. "I checked it out online and purchased the '45 Chevy cab for my project from California. When it arrived to me here in New York, it was the first time I had ever seen one in person!"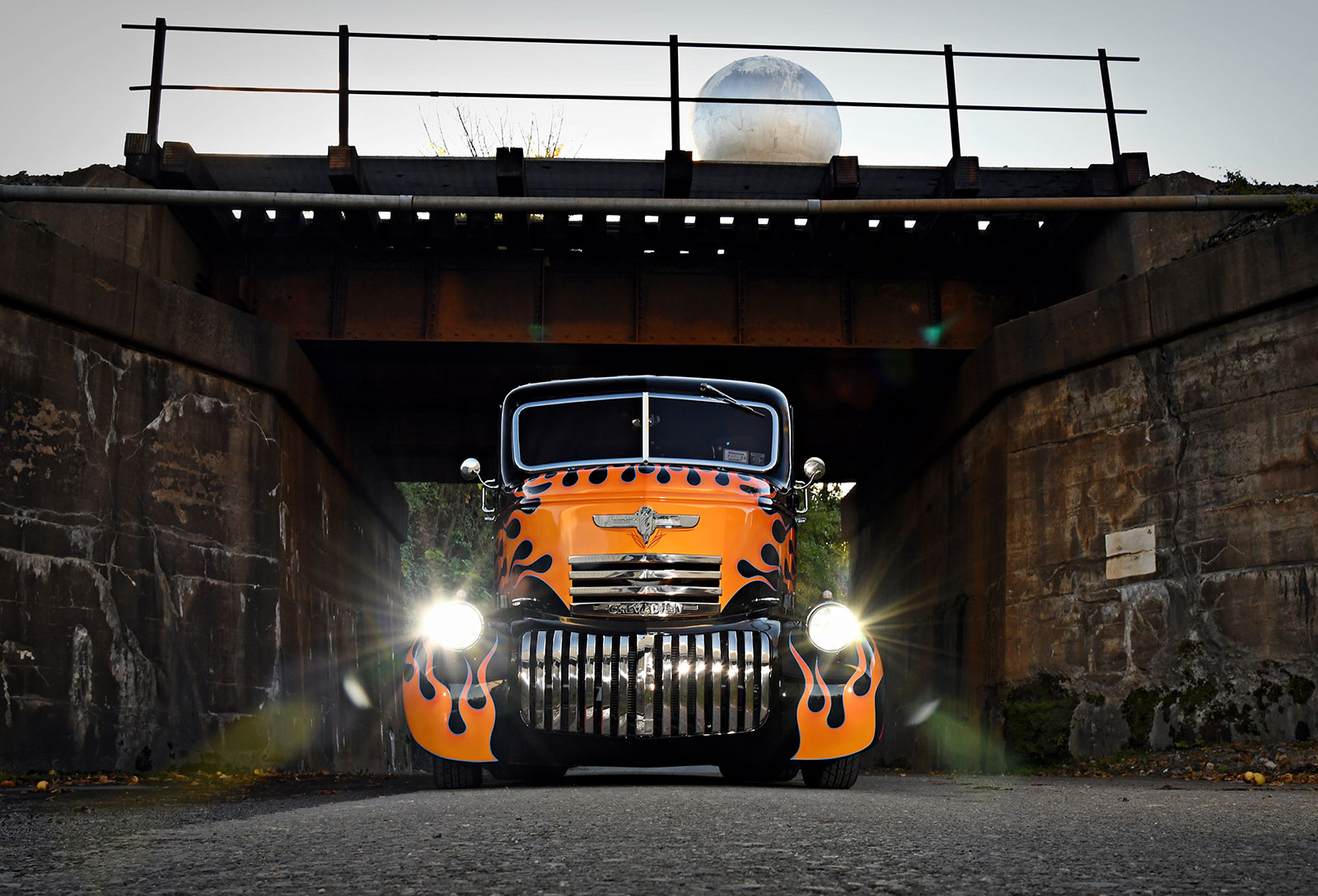 The truck turned out to be someone else's unfinished project, and the cab was painted with a wild flamejob, which inspired Mike, to say the least. The original '45 Chevy truck that the cab was pulled from started life as a heavy-duty commercial vehicle, drilling wells out in the Golden State. Mike knew this crucial piece would be a great starting point for his own hot rod COE.
From there Mike was on a mission to find all the parts he needed to bring his vision to fruition. "The bed was purchased from Pro's Pick in Arthur, Ontario (Canada). That part was easy, however, I had a hard time finding rear fenders that would work with the truck. That took a lot of work. I ended up having world-class metal magician Colton Hardison from Hardison Metal Shaping make them for me from scratch. They fit perfectly and really give this truck an amazing profile. That solved a lot of problems for me, to say the least."
Read More: BBT Fabrications Built 1956 F100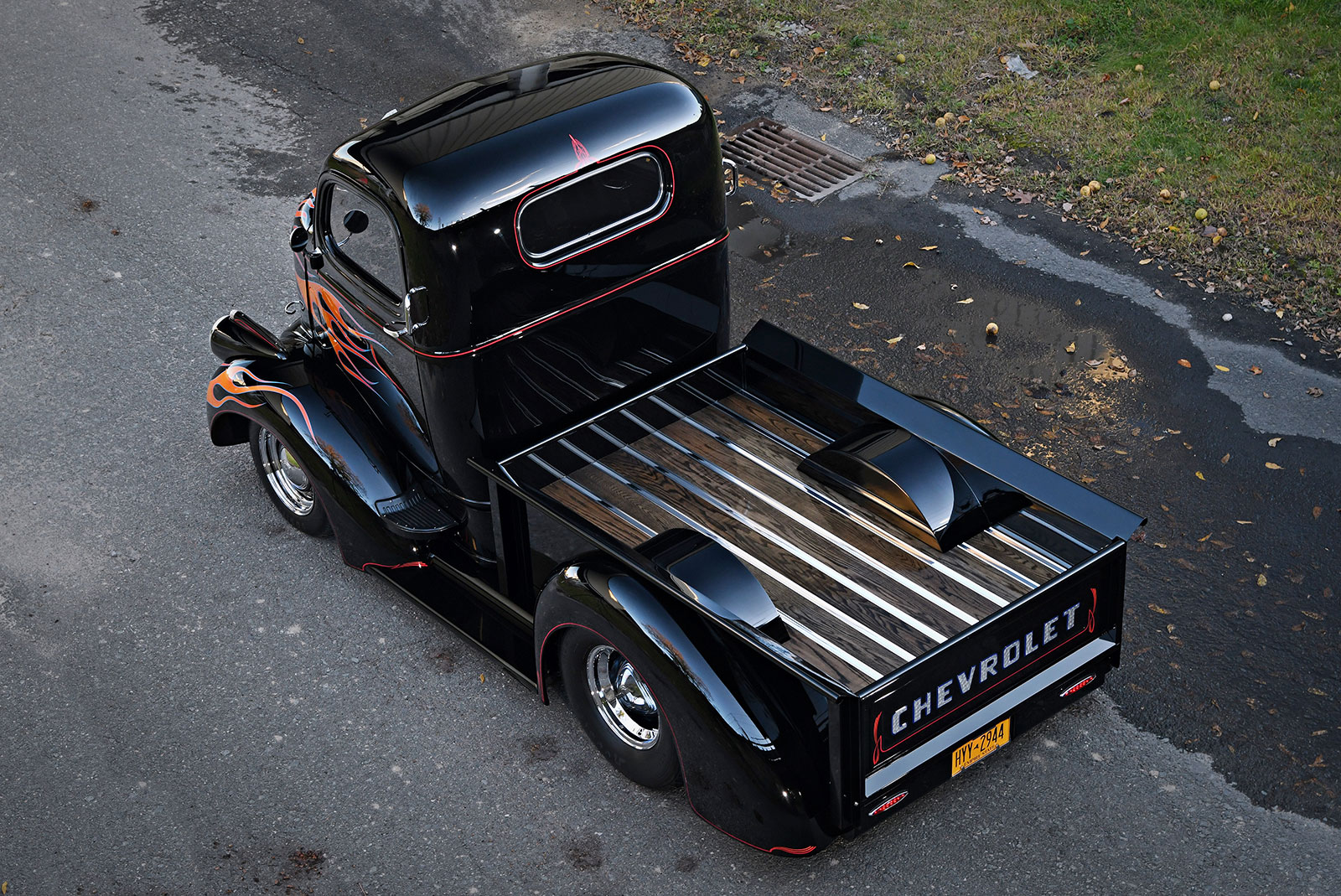 Irons in the Fire
Next on the list was a chassis for the truck to tie it all together. "That's when I found Roger Purdy from Pro Street Chassis in Chesterfield, New Jersey. He was a lifesaver." Purdy forged ahead and built a custom cradle for the bed and cab. The suspension was built up using Art Morrison products with a Mustang II front end complemented with a four-link out back. QA1 shocks help even out the ride on this COE truck.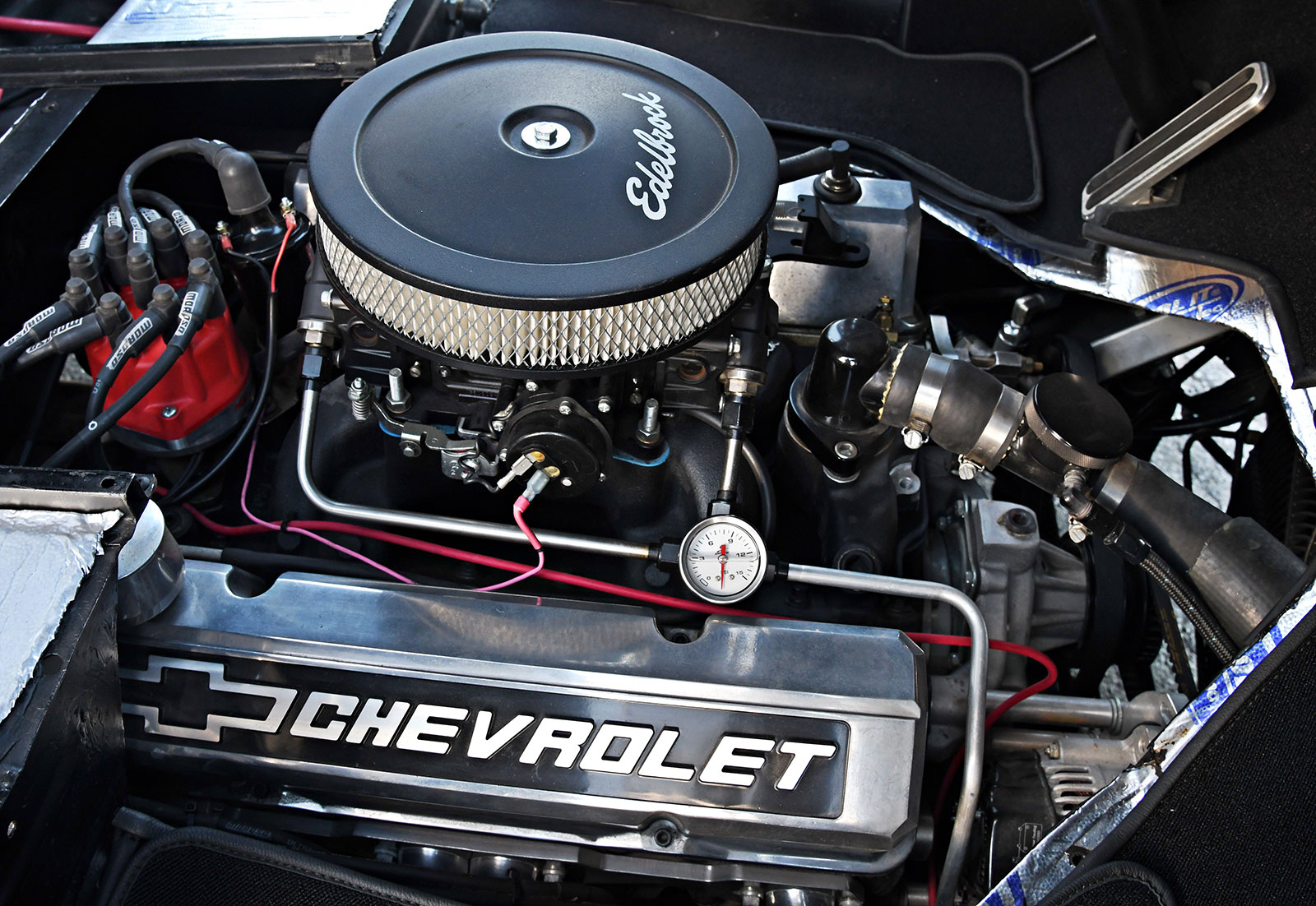 A built, heavy-duty Ford 9 inch rear end with 3.73 gears handles the power out back. The Strange axles spin a set of 15-inch Wheel Vintiques steel wheels shod in Hoosier Pro Street radials, 26×7.5×15 fronts and 31×18.5×15 rears. Wilwood brakes at the corners help this beast not become a burden, bringing it to a stop on command with the greatest of ease.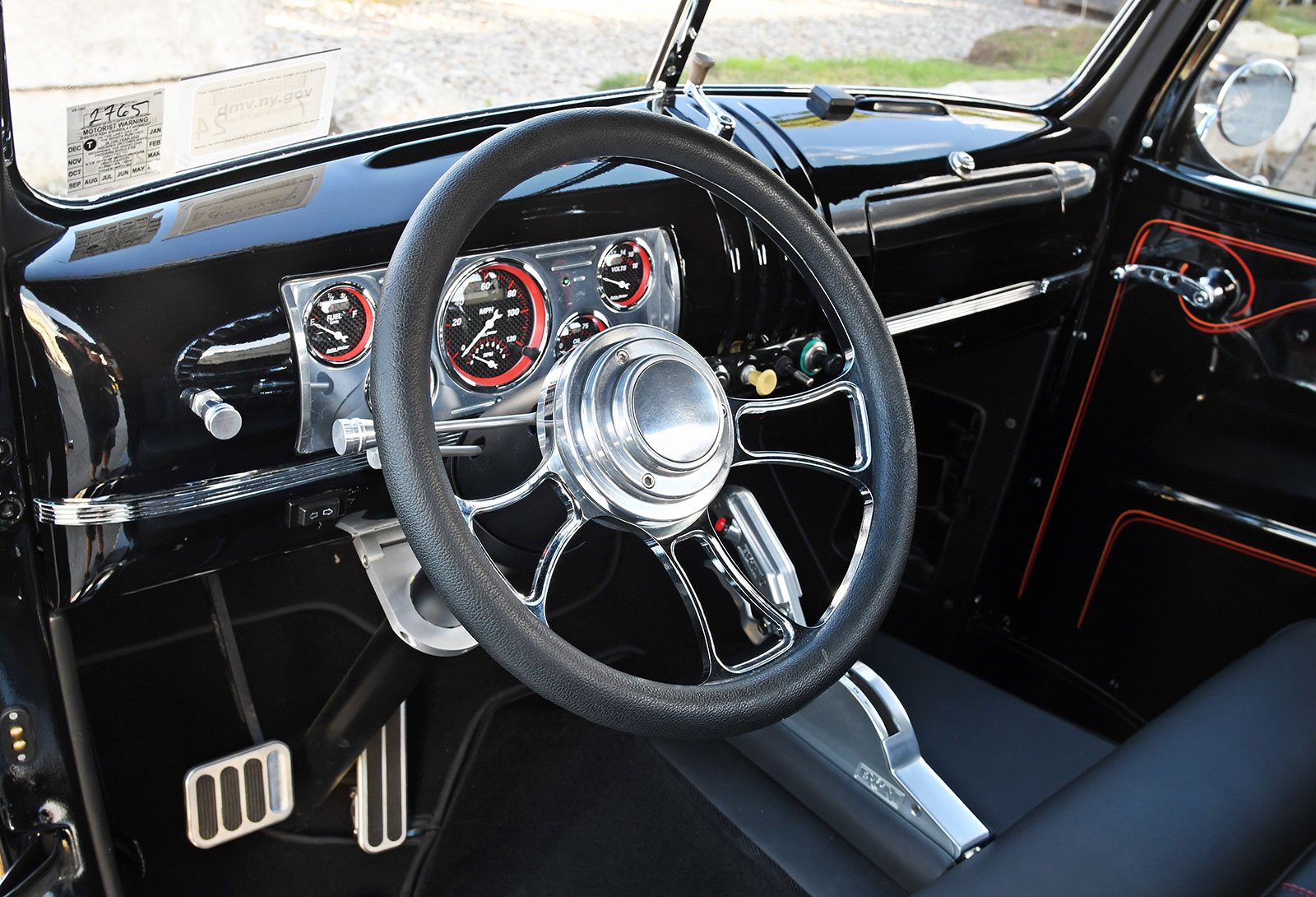 When it came to the powertrain, Mike knew not to skimp. "I knew the engine needed to fit without too much fabrication and built with enough power on tap to really set this truck off. Lastly, it had to be a Chevy power plant. So, we decided on a small-block stroked out to 427 ci." Like most of this truck, Purdy oversaw the build. It all starts with a Dart SHP block. A 3.875 crank rotates with JE pistons and H-beam rods. AFR heads top the cylinders. This beast is fed by a  750-cfm Quick Fuel carburetor mated to an Edelbrock intake. "The motor was tuned to 600 hp, which was plenty for my project."
Paint was done by Sano's Custom Paint in Dayton, New Jersey. Using the cab's old paint job as an inspiration, Sano's designed its own custom paint job for the COE truck. Purdy did all the necessary bodywork before Sano's cleaned it all up and prepped it for paint. It was then sprayed in black lacquer and then the custom flamejob was added to complement the curves of the body. "With the blunt nose, the incendiary skin just sets off this truck. I think it all worked perfectly."
Read More: Twisted 1976 GMC Jimmy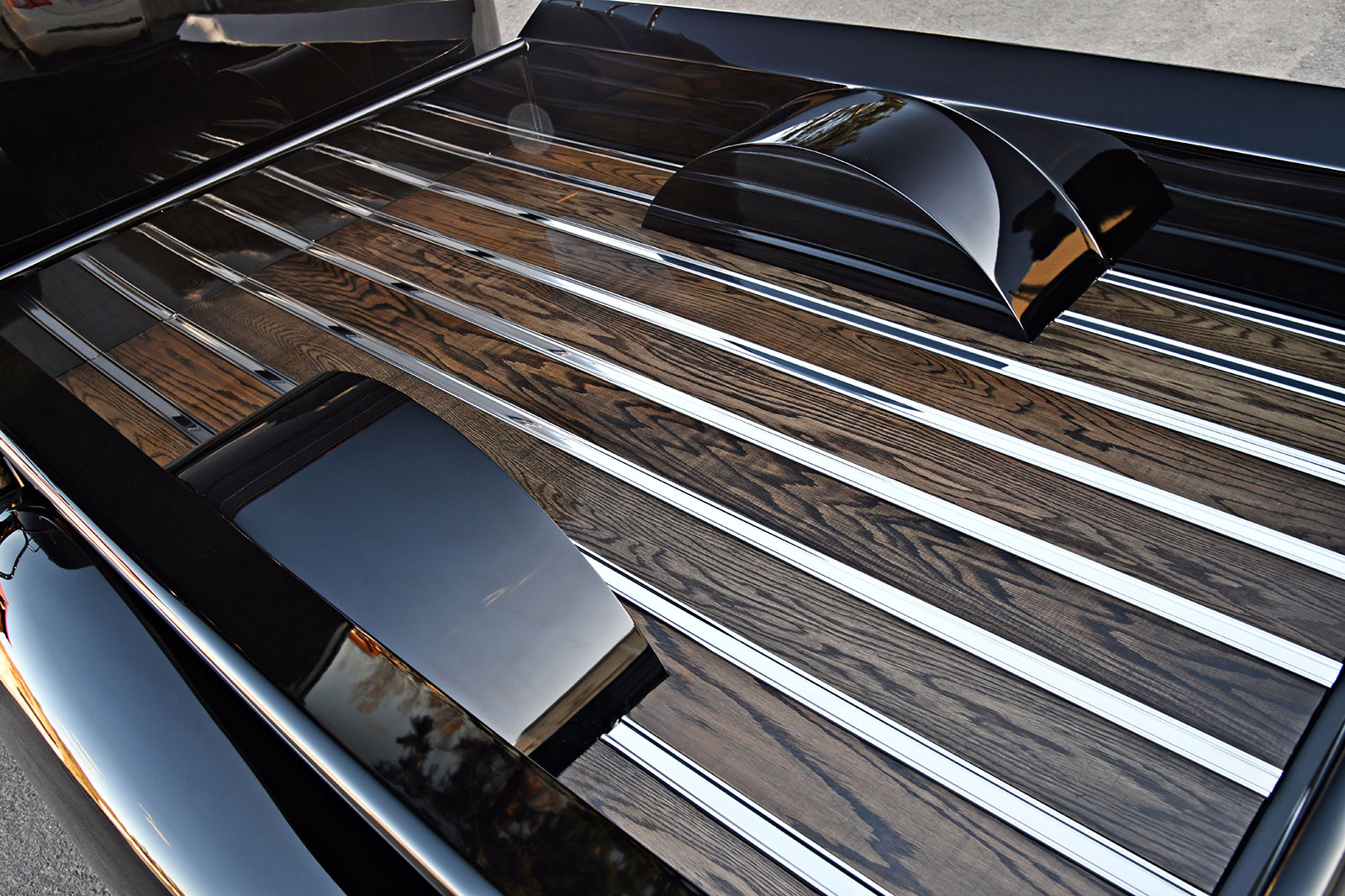 Red Hot
Last but not least, Mike needed a complementary cockpit in which to pilot this pyro pickup. Al's Custom Interiors in Mount Holly, New Jersey, took on the truck, laying out a one-off, leather-based interior on the Chevy. The bench seat was finished off in fresh upholstery and the interior was skinned in the same deep black lacquer as the body. The dash is a custom billet bezel stocked with Auto Meter gauges. Of course, there is a custom engine cover to keep the engine noise down to a reasonable level. A B&M shifter gets it through the gears.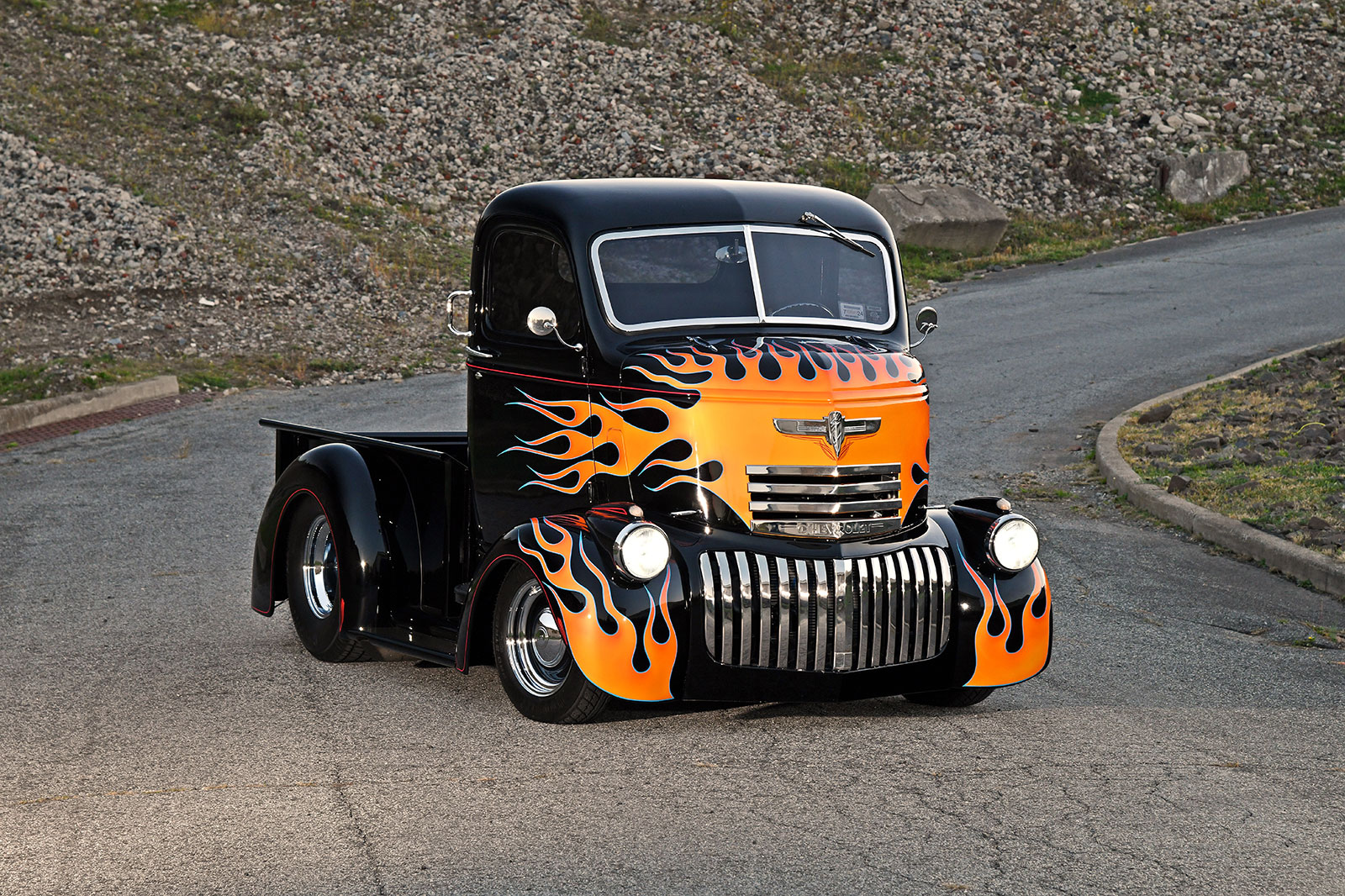 Once finished, Mike could only ogle what he created. "This truck started life as a big, commercial drilling truck. I had a vision of what I wanted and followed a game plan to create the truck that I needed in my life. I have to say thank you and give credit to Roger Purdy for taking the project on and delivering exactly what I envisioned. [Purdy] fabricated the chassis, mounted the cab and bed, and more. Putting it plainly, [Purdy] built an amazing truck for me."