"TV Tommy" Ivo's Ford T-Bucket is an Iconic Hot Rod … But There's an Equally Impressive Tribute Model T Coming
This month's Parting Shot is looking at "TV Tommy" Ivo's iconic T-bucket. We are fortunate to have hot rod historian extraordinaire Greg Sharp writing the historic look. It will appear in a rapidly approaching issue of Modern Rodding. To finish off the T-bucket story we have historical photos from Tommy himself.
Read More: Ford Roadster Pickup, The Forgotten Hot Rod
Now, we are also going to give you a sneak peek from Dave Rocha showing his build. It's a tribute T-bucket that he is building that is as "correct" to the original as possible. We have been following this build for several years and Rocha is making progress, but it does take time.
Let's take a preview of how Sharp opens the Ivo story:
"Anyone who's been around hot rodding more than a minute knows the name 'TV Tommy' Ivo.  He earned the nickname by appearing in nearly 100 movies and 200 television shows. He earned the reputation by racing 36 different cars in 12 different classes over a career that spanned nearly 30 years.  He combined his show business flair with his hot-rodding talent to become "Drag Racing's Master Showman." It would take a book to tell the entire story and, in fact, Tom Cotter did a great job of covering the bases in a book of that very title."
Read More: Lil' John Buttera, A True Innovator
"In 1956, after spotting Norm Grabowski's Model T at the Toluca Lake Bob's Big Boy with people three deep around it while Norm entertained the crowd, Ivo immediately thought, 'I've got to have one of those!'"
Rocha, who is no stranger to hot rod building, tells us that he's been a big fan of Tommy Ivo since 1958 and always wanted to own the famous T-bucket. Rocha was influential in the forming the Valley Roadsters in 1963 and this group ran with the L.A. and Bay Area clubs. The Valley Roadsters also joined with these other clubs in 1966 going to Bakersfield and Pismo Beach.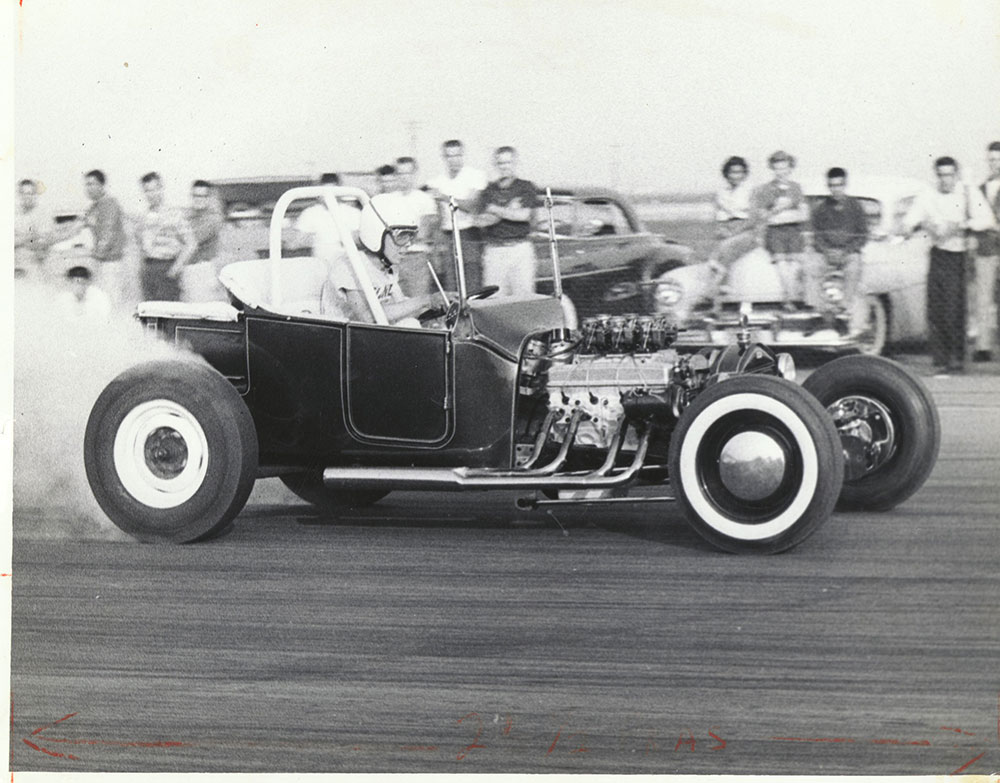 Next up it's 2019 when Rocha's friend Tony Thacker put him in touch with Tommy. It was at this point that Rocha and TV Tommy struck up a friendship and the building of the faithful tribute T-bucket was on.
Read More: 1931 Ford Model A Deluxe Tudor Phaeton With '60s Vibes
Enjoy this quick tribute to Ivo's Ford roadster but remember this is the warm up for full coverage on Rocha's tribute Ford Model T. MR