The Rodriguez 1980 Chevy C10
By Joe Greeves – Photography by the Author
While there are lots of ways to enjoy being a car enthusiast, one of the best might be the bond that it creates within the family. Building a trophy-worthy car or truck certainly has its perks but the creation process is where the memories begin. Father and son interaction, where a boy learns from his dad, creates a connection that can last a lifetime. Arriving at decisions, learning new skills, setting priorities, and finally getting behind the wheel are life lessons that are even more important than the hobby. That's how it began with Jorge Rodriguez and his dad, Jorge Sr.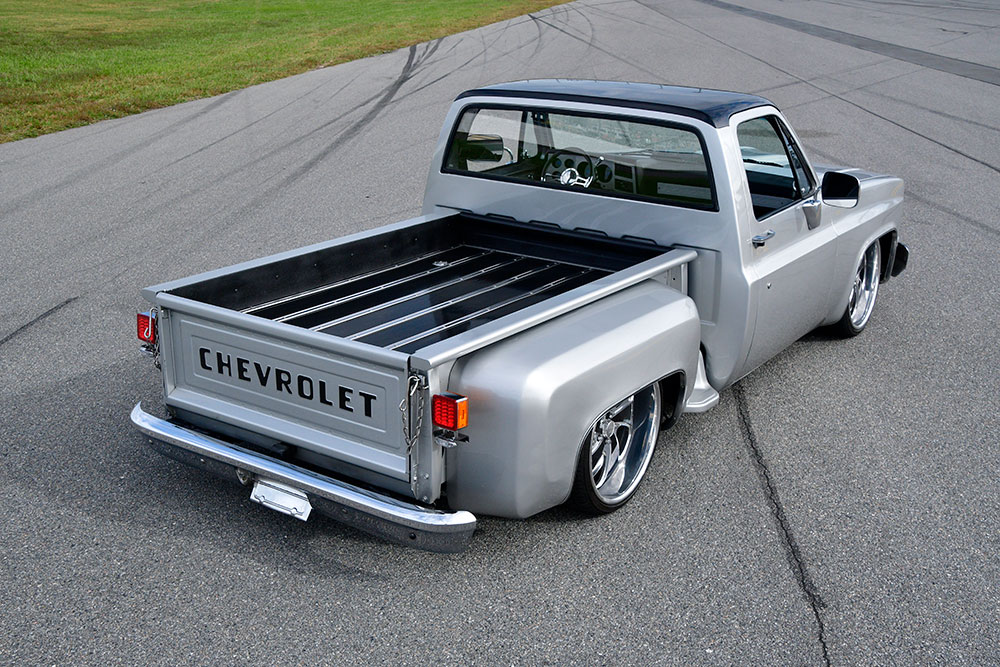 By day, Jorge Jr. owns a landscaping company in Miami, after hours, he works side-by-side with his father restoring classic cars. He's been doing it since he was a kid and estimates that over the years they have probably restored more than 100 vehicles. Their approach is simple: They buy an already-unique vehicle, bring it back to life, enjoy it for a while, then use it to fund the next cool classic project car. It's a great way to enjoy the hobby, strengthen family ties, and always have new and exciting wheels in the garage.
Read More: Brothers 1973-87 Longbed To Shortbed Conversion Kit Part 1
Their latest family adventure began with this '80 Chevy C10 Stepside. Both men are fans of the C10 chassis. They've enjoyed several in the past and, in fact, currently have three more at home in various stages of completion. Jorge Jr. found this square body in California. "The bones were there," he recalls "but it was not in the best of shape." He liked the fact that a few upgrades had already been accomplished, especially the LS swap underhood.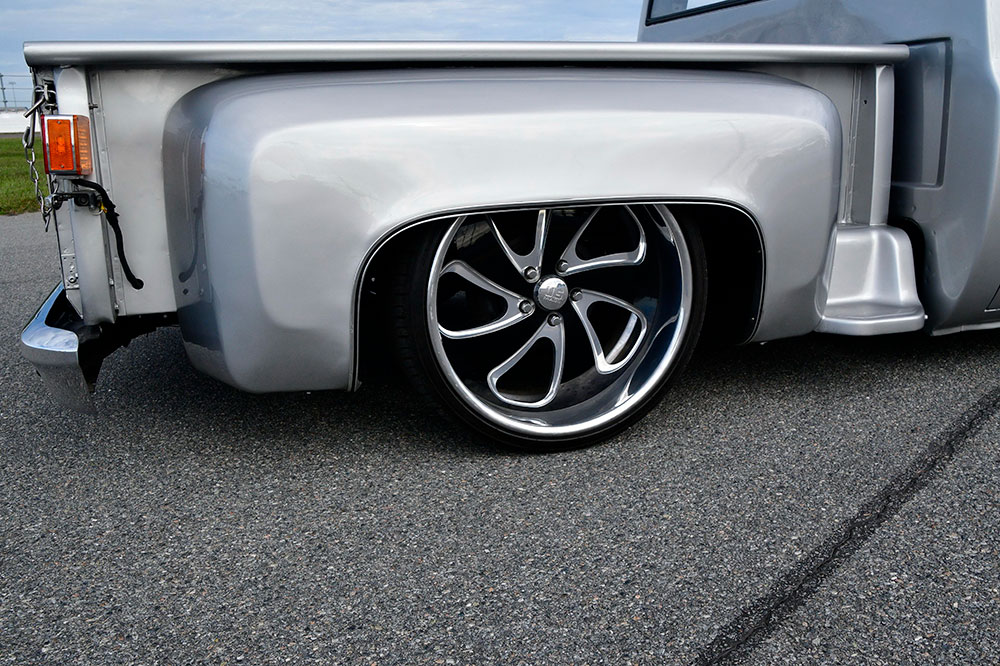 Although that sounds like a plus, the installation was done with little artistry and required considerable effort to make it a points winner. He and his father replaced the cheap black plastic shrouds, then updated the LS engine with an aluminum intake manifold, an engine dress-up kit, cold air intake kit, and a polished dual master cylinder. They created custom inner fender panels where none existed before, then followed up with a Holley Sniper EFI for reliability and power along with a Flowmaster exhaust for a properly mellow rumble. The V8 engine was mated to a 4L60E transmission.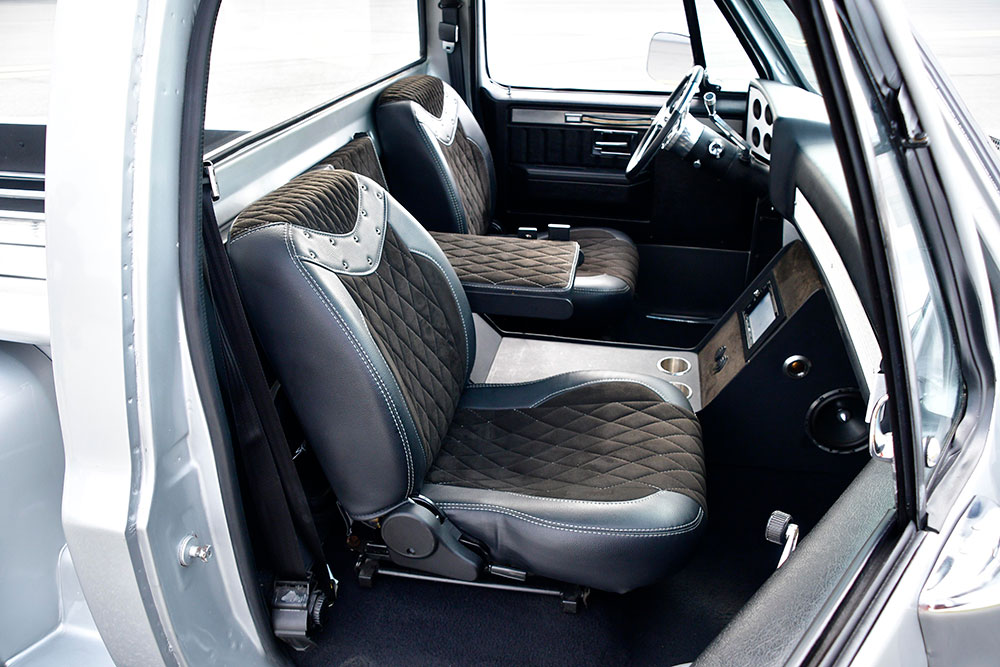 Once the punch list for performance issues was complete, the next big change was making the Bowtie float on air. Both father and son are fans of aggressive stance so adjustable altitude was high on the list. Although they retained the original C10 frame, they cut a C-notch for axle room in the rear. Up front, tubular A-arms replaced the stamped originals and air bags suspension were added to all four corners. Choosing Ridetech's air bag suspension kit for 73-87 C10s simplified the upgrade, making it a straightforward bolt on. They added a pair of compressors, reserve tank, lines, and switches, then hid all the components underneath the raised bed floor. Since the bed was already off, the team relocated the gas tank, positioning the polished fuel filler cap in the dark Maple plank flooring. Factory discs and drums rounded out the C10 suspension.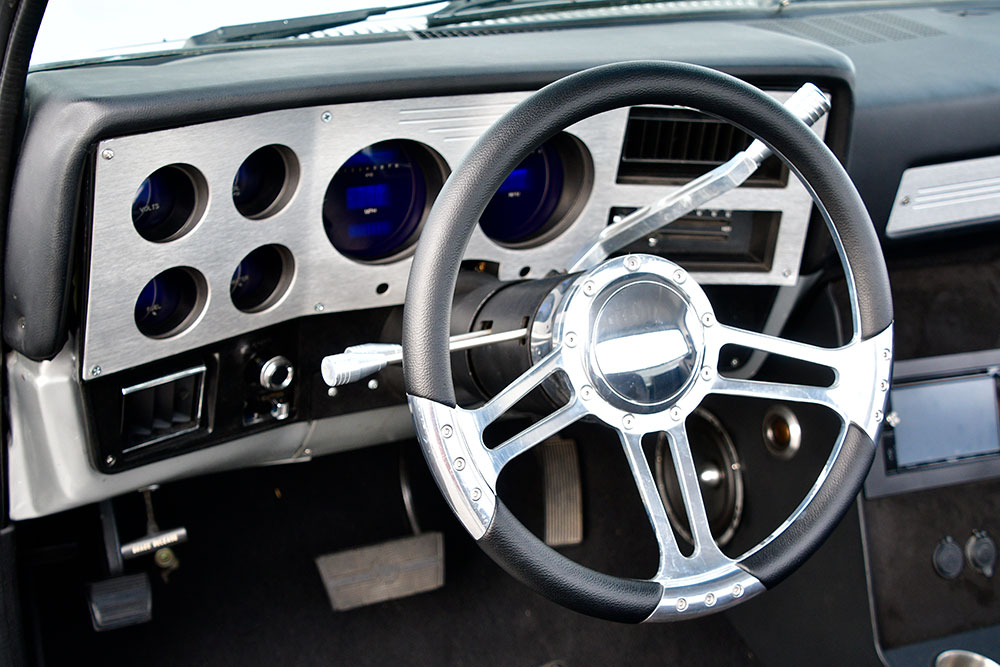 Read More: Classic Trucks Pack the House at the Goodguys Nashville Nationals
Lots of time was devoted to the interior, with father and son accomplishing some phases themselves and opting to call on professionals for others. They began by modernizing the dash with Dakota Digital gauges and adding a custom steering column and billet steering wheel. Then they turned to Jorge Jr.'s friend John Warren at Gringos Customs in Miami. Although the original plan called for the interior to remain stock, when Warren presented some new ideas, plans changed. After refining the details, the two came up with a comprehensive approach that blended fresh custom upholstery with modern electronics. First to go was the standard bench seat, replaced with a pair of buckets and a custom center console. Black leather, quilted suede, and silver stitching cover the seats, console, and door panels. Controls for both the air suspension and the stereo were added to the center armrest.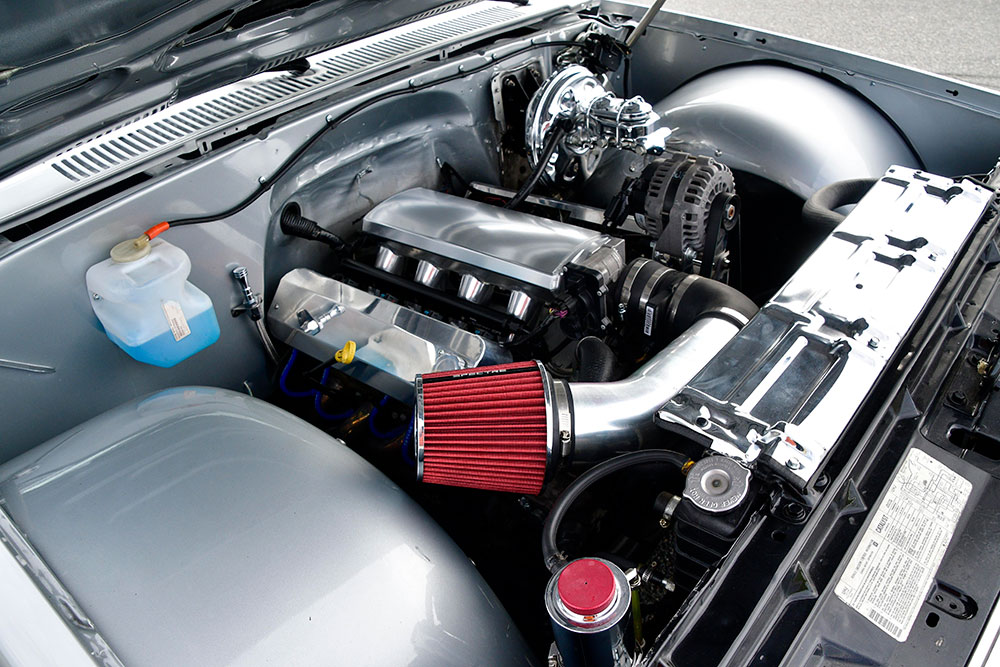 Sound system upgrades began with the Jensen Nav Receiver in the console that features a 6.2-inch LCD screen, with CD, DVD, NAV, and Bluetooth capabilities. Twin Jensen amps were mounted under the passenger seat, tweets and component sets were added to the console, and finally a pair of Skar Audio 10-inch subs was located behind the seatbacks. The combination of comfort and entertainment made the Chevy a perfect long-haul cruiser.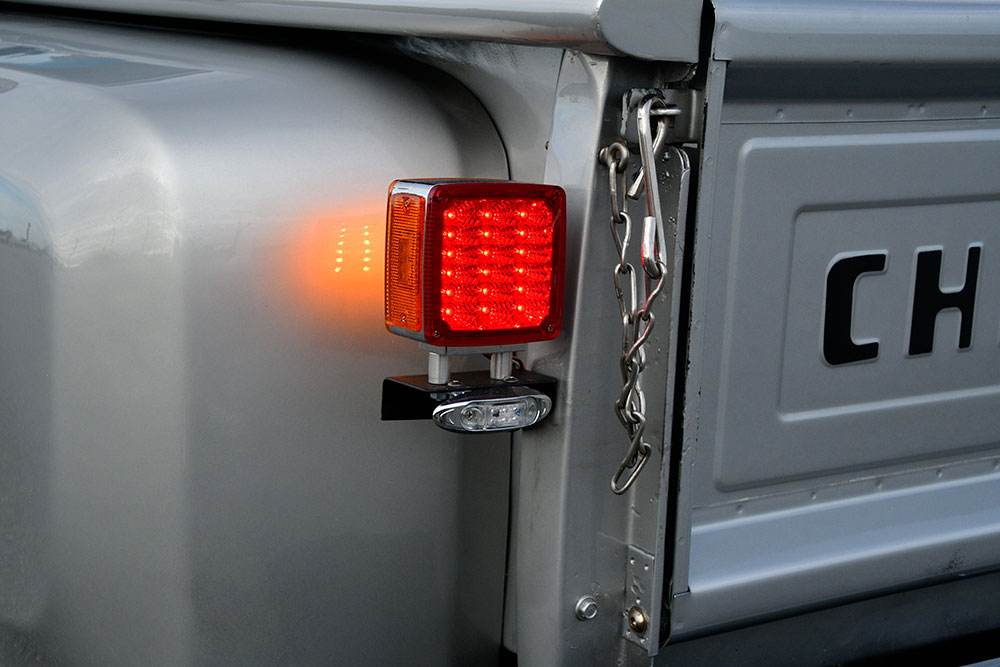 Since both men were already intrigued with the iconic look of the square body Chevy, "refine rather than reinvent" became their guide, meaning exterior mods would be designed as subtle enhancements. They added a cowl induction hood, custom grille, stacked quad headlights, smooth front and rear bumpers, and trick, one-of-a-kind, LED tail lights. The truck rolls on Desperado 5 wheels from U.S. Mags, 22×9 and 22×11 with 30- and 25-series Delinte rubber. Adding to the truck's elegant theme is the custom-mixed silver paint sprayed by David Zaffuto from DZ Customs in Miami. Zaffuto followed with a black roof and inner bed walls that closely match the dark stained Maple planks.
Read More: Fitech EFI: What it Can Do That Carburetors Can't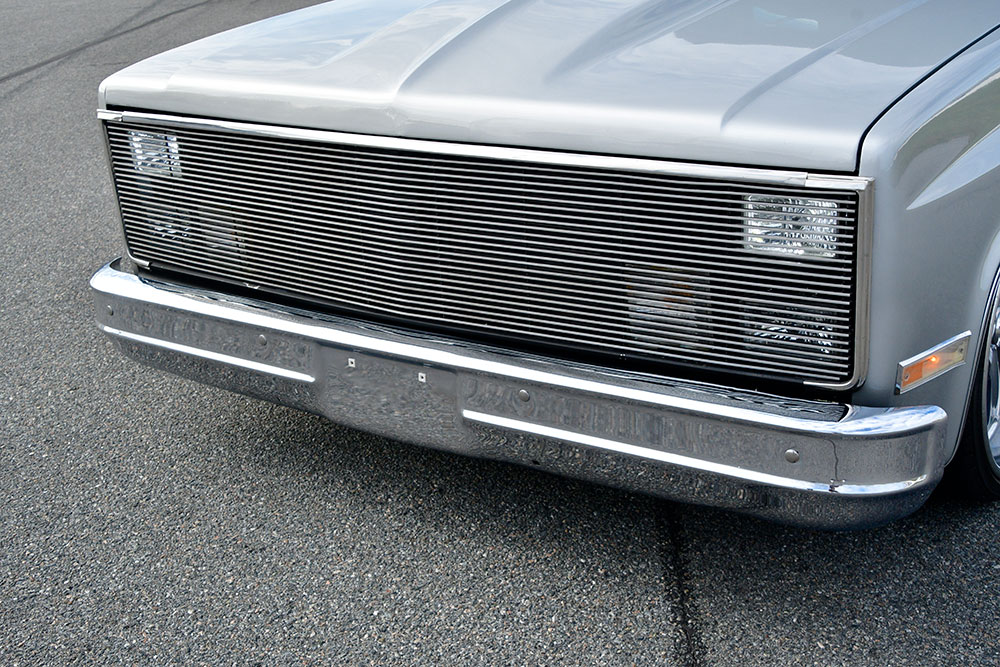 The goal was to have a truck with a sleek, streamlined look, low profile, and a powerful engine. Each of those early ideas became more refined as the project continued and now that the three-year effort is complete, Jorge Jr. wants to recognize the help that his father provided. Jorge Sr. accomplished much of the mechanical portions, including engine upgrades, brakes, suspension, and the air ride suspension, also adding his talents to the wood bed. Between them, however, this father and son team has created an elegant, show-worthy truck that anyone would be proud of. The best part of this build? Havin' fun, gettin' it done, and . . . keepin' it in the family, of course!