Part 1: Chopping the Frame on a '73-87 Long Bed Square Body Chevy Truck
By Rob Fortier – Photography by the Author
For starters, don't get me wrong, long bed pickup trucks are cool. They definitely have their purposes, plenty of devout fans, and are an important staple in this great hobby of ours. That said, the first thing I'd do to any non 4×4 or full utility old truck is cut it down to a short bed! And to all the complainers crying "just go find an SWB to begin with," well, let me just remind you of the current surplus versus value (there are plenty of decent and affordable LWBs available, while the same cannot be said for their SWB brothers!). I will get off my preferential soapbox now and carry on with the story at hand.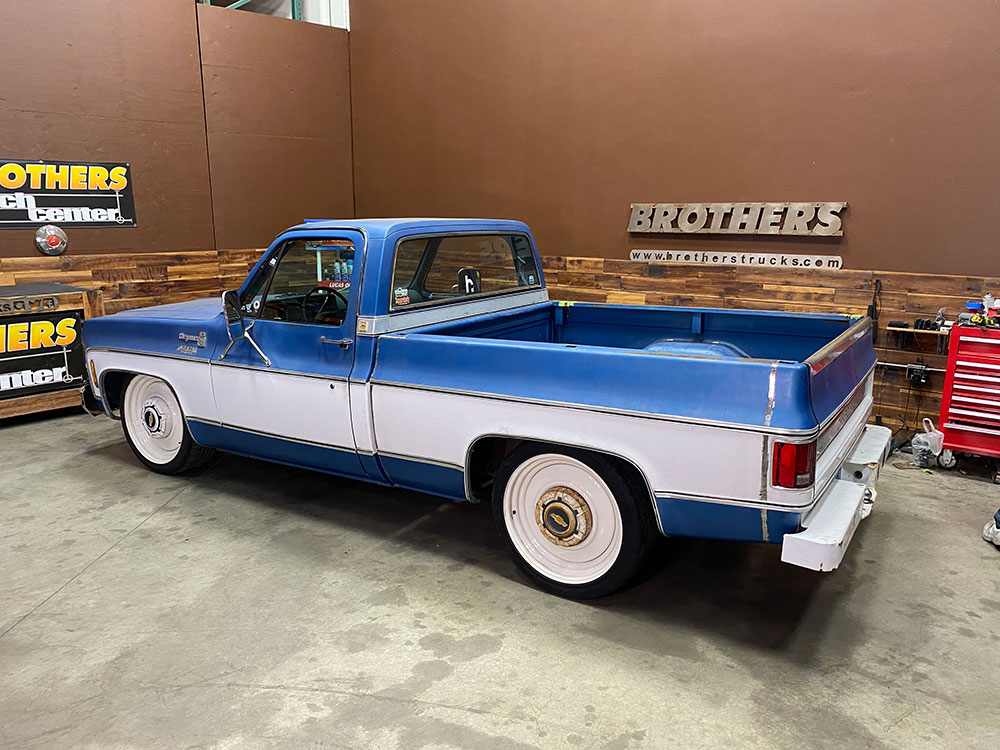 Read More: How to Choose the Right Alternator
In 2017, Brothers Trucks came out with their flagship long bed frame shortening kit for the '63-72 GM trucks—and it instantly became popular, due not only to how amazingly affordable it is ($469.99) but because of how extremely easy it is to use and, ultimately, shorten your light- or heavy-duty 2WD chassis … without fear of f'ing up!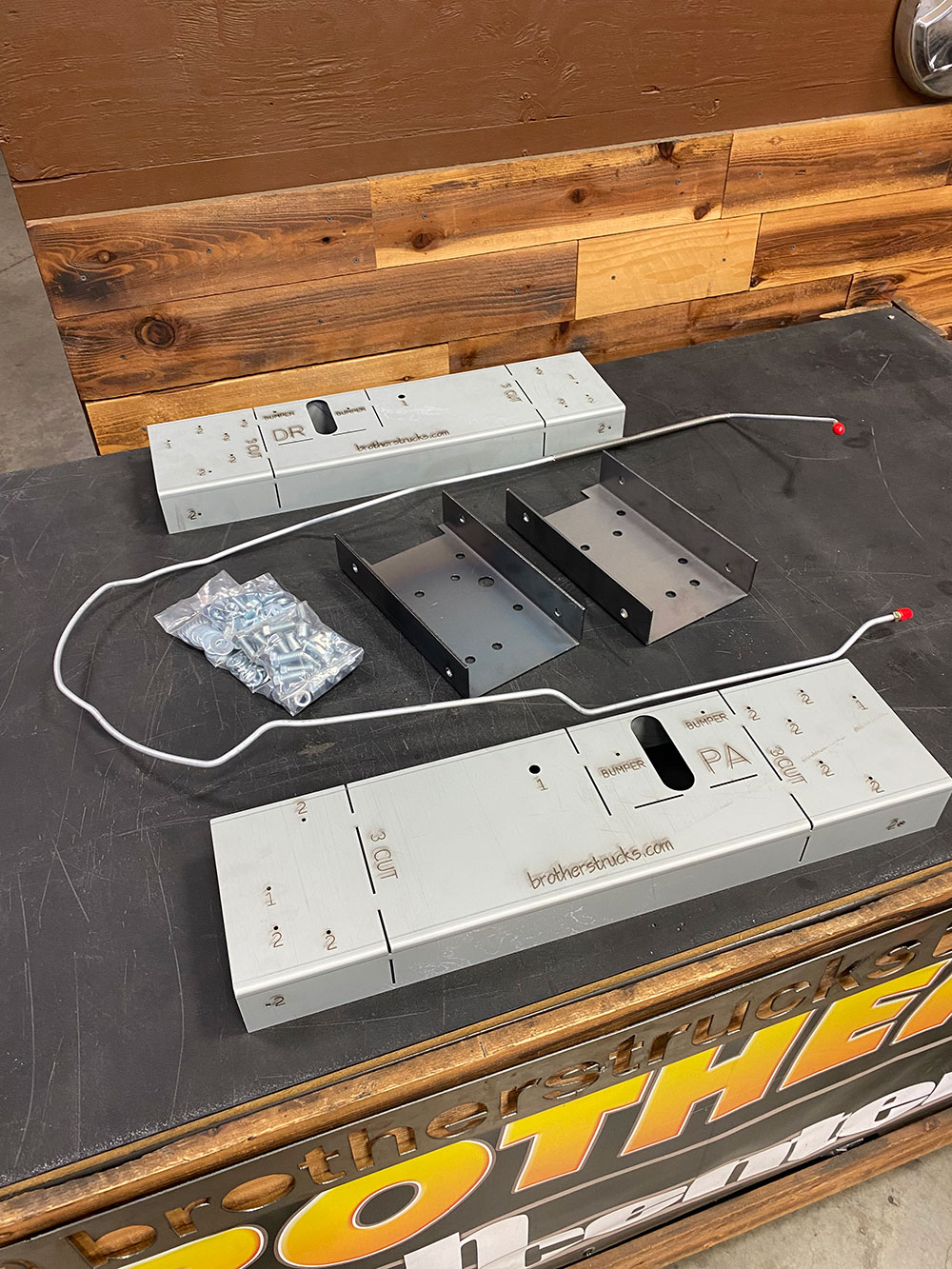 Brothers Trucks accomplished their "failsafe" aspect by developing a one-time-use, dual-purpose frame rail drilling and cutting guide that gives the user little room, if any, for error. In short (no pun intended), the guide or template, as it were, is used as a metal miter box to first remove the "long box" section of frame forward of the rear axle and just aft of the rearmost cab mounts, and then the remaining section from the tail end of the frame rails. It's also used to mark and drill the required holes for installing the frame-gusseting C-channel supplied with the kit as well as the relocation holes for the rear bumper.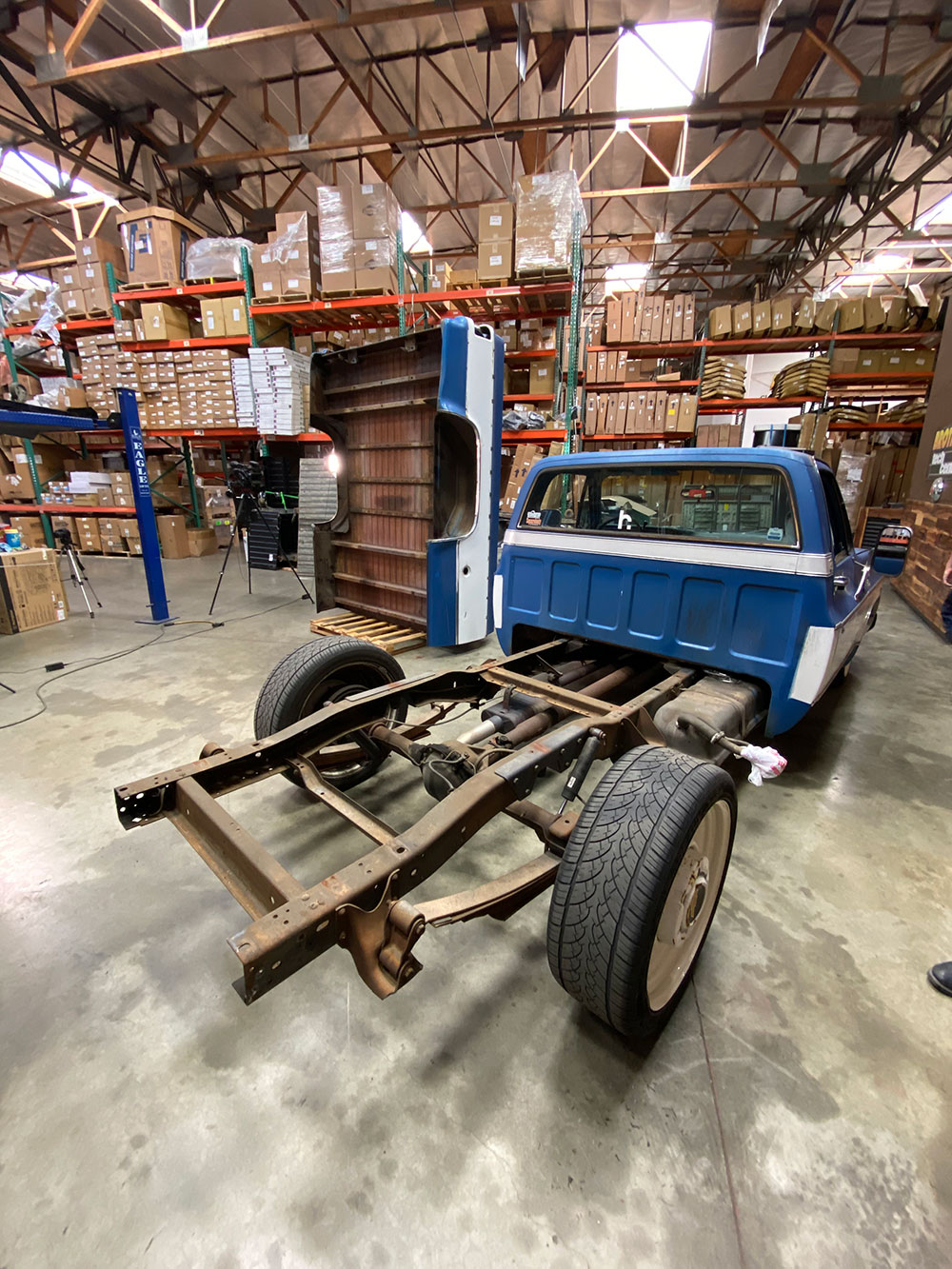 Five years later and the obvious has transpired—Brothers has finally developed and released their follow-up: the '73-87 Squarebody truck LWB to SWB Conversion Kit. It should come as no surprise that it's just as easy and affordable as their earlier model version … we know because we were right there as they reduced this one family owned '76 Chevy!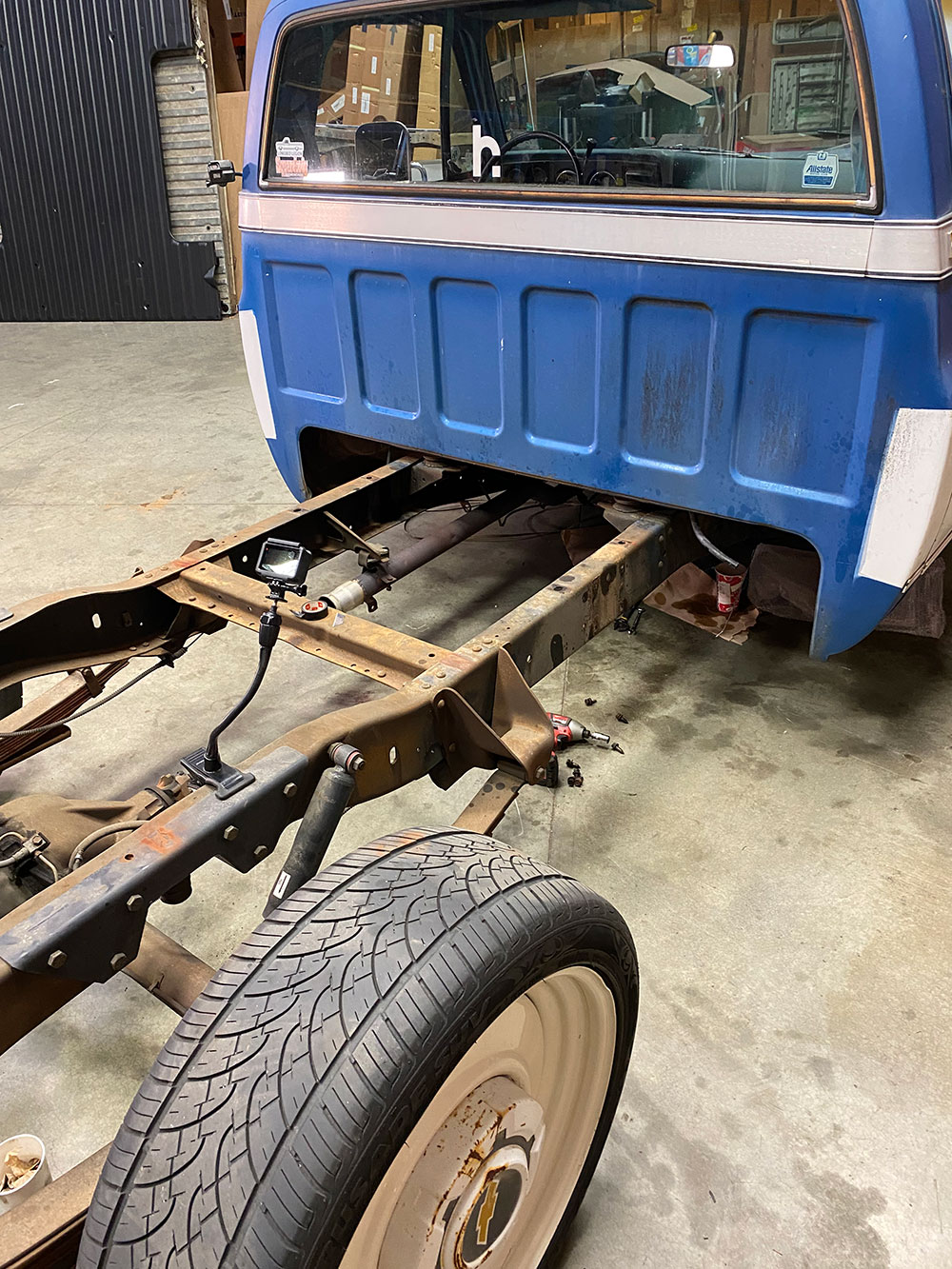 Read More: The Perfect C10 Combo!
This month we'll cover the chassis reduction process as well as a variety of incidentals related to such. Next month, as an option to simply purchasing Brothers Trucks shortbed Fleetside bed panels and bed floor (the easiest way to finish up the job if you're not concerned with "patina matching!"), we'll show you how to cut down your existing longbed Fleetsides and pair them up with a new bed floor and your stock tailgate and front bed panel. Stay tuned!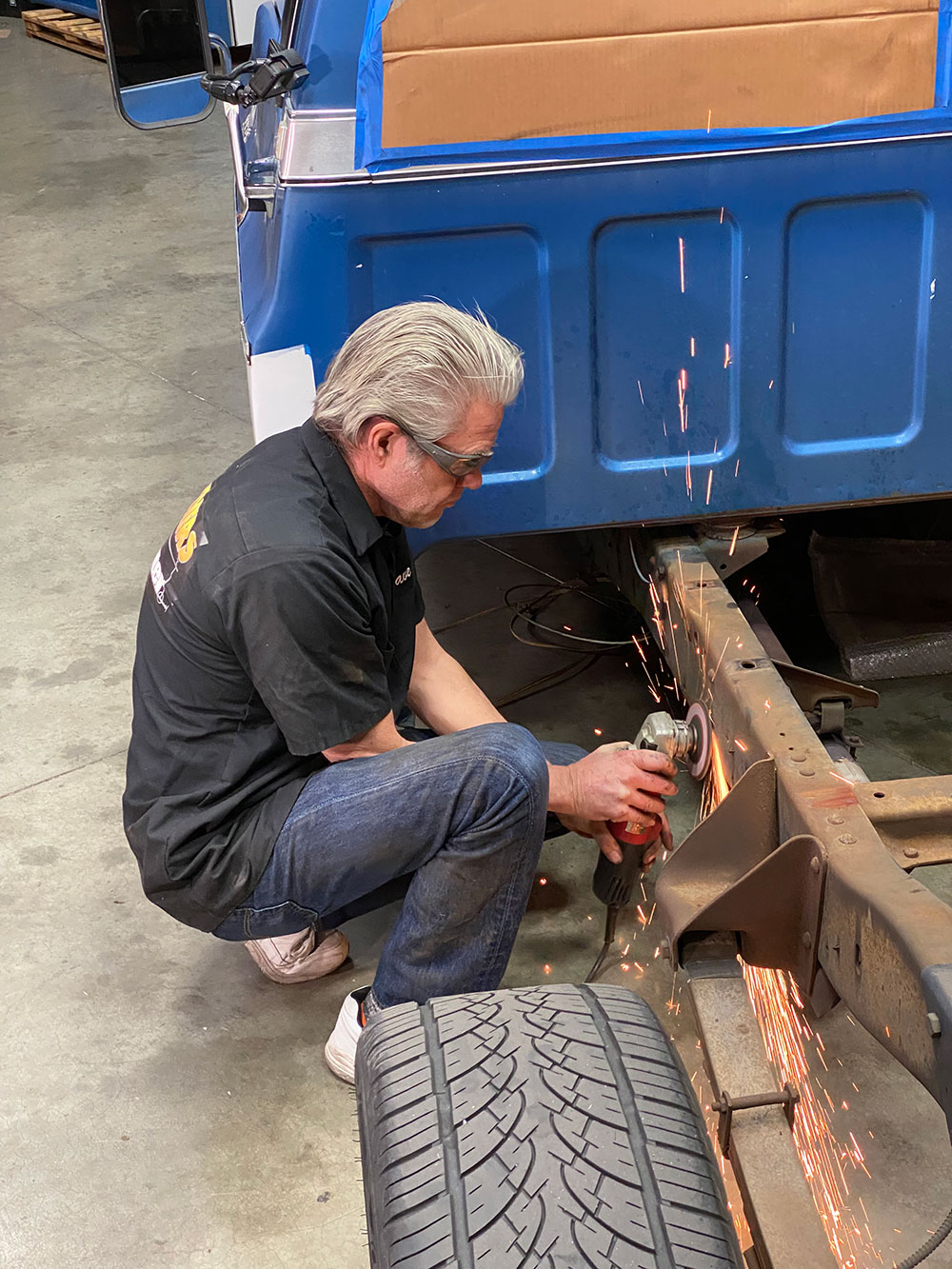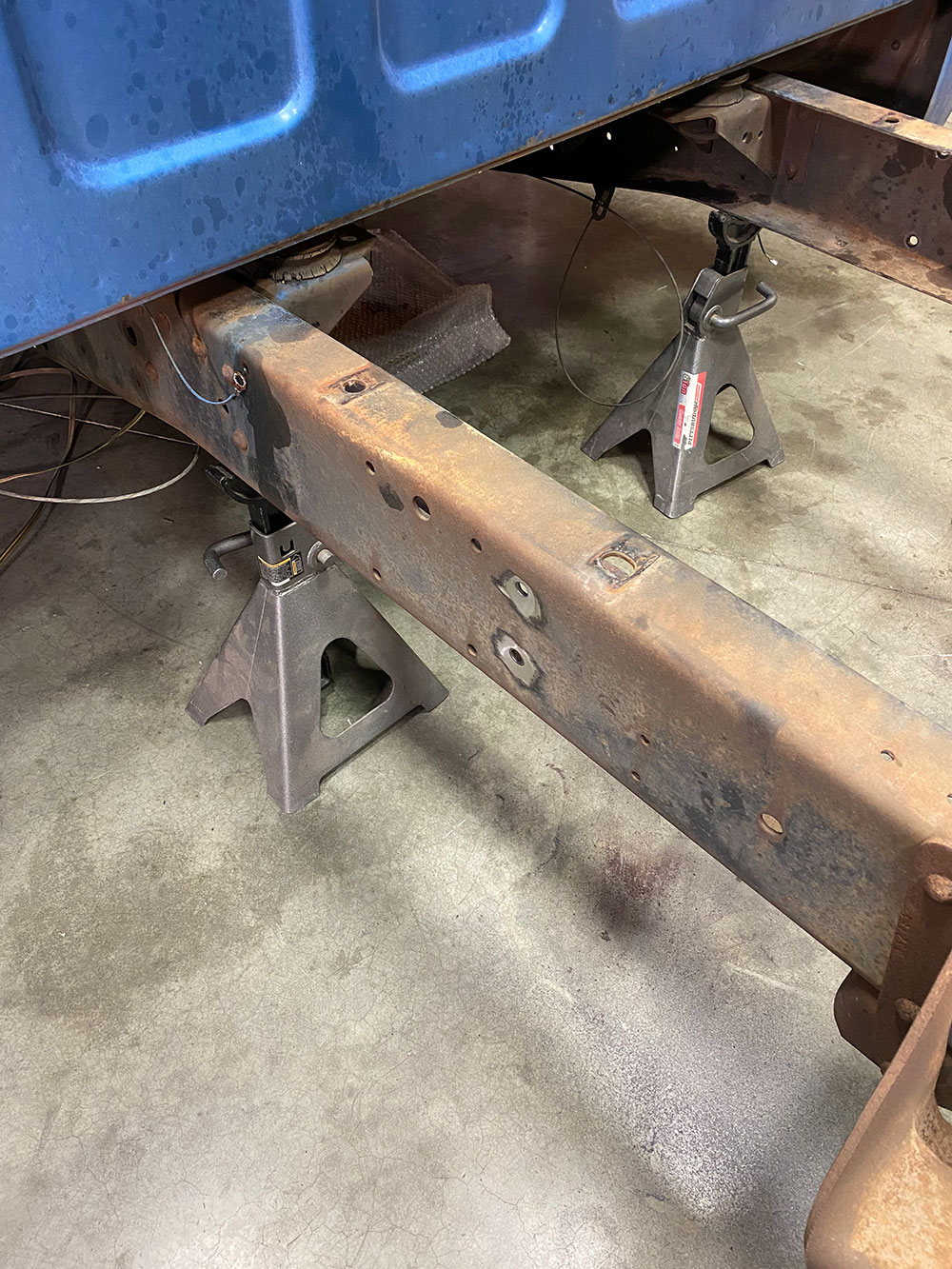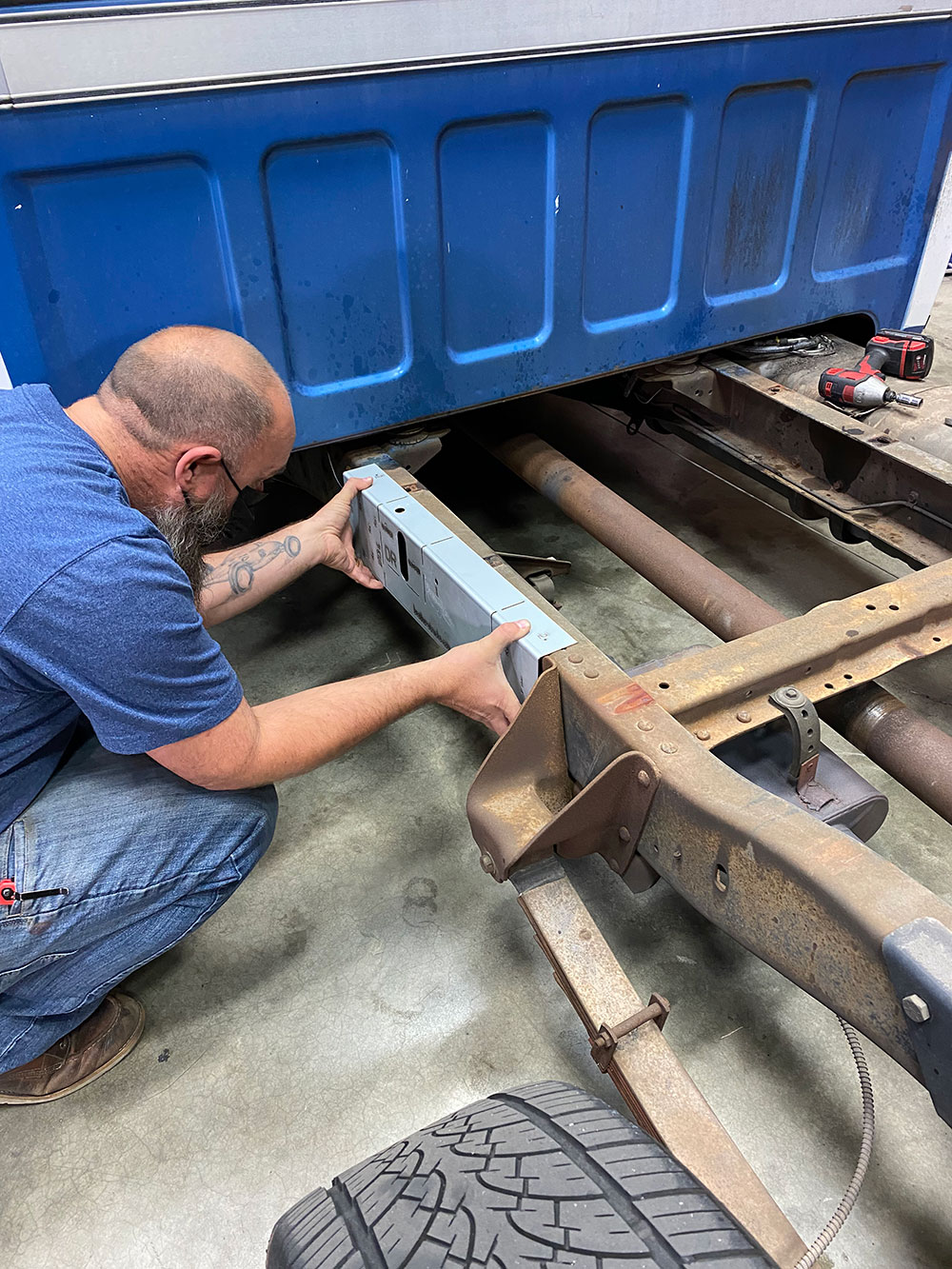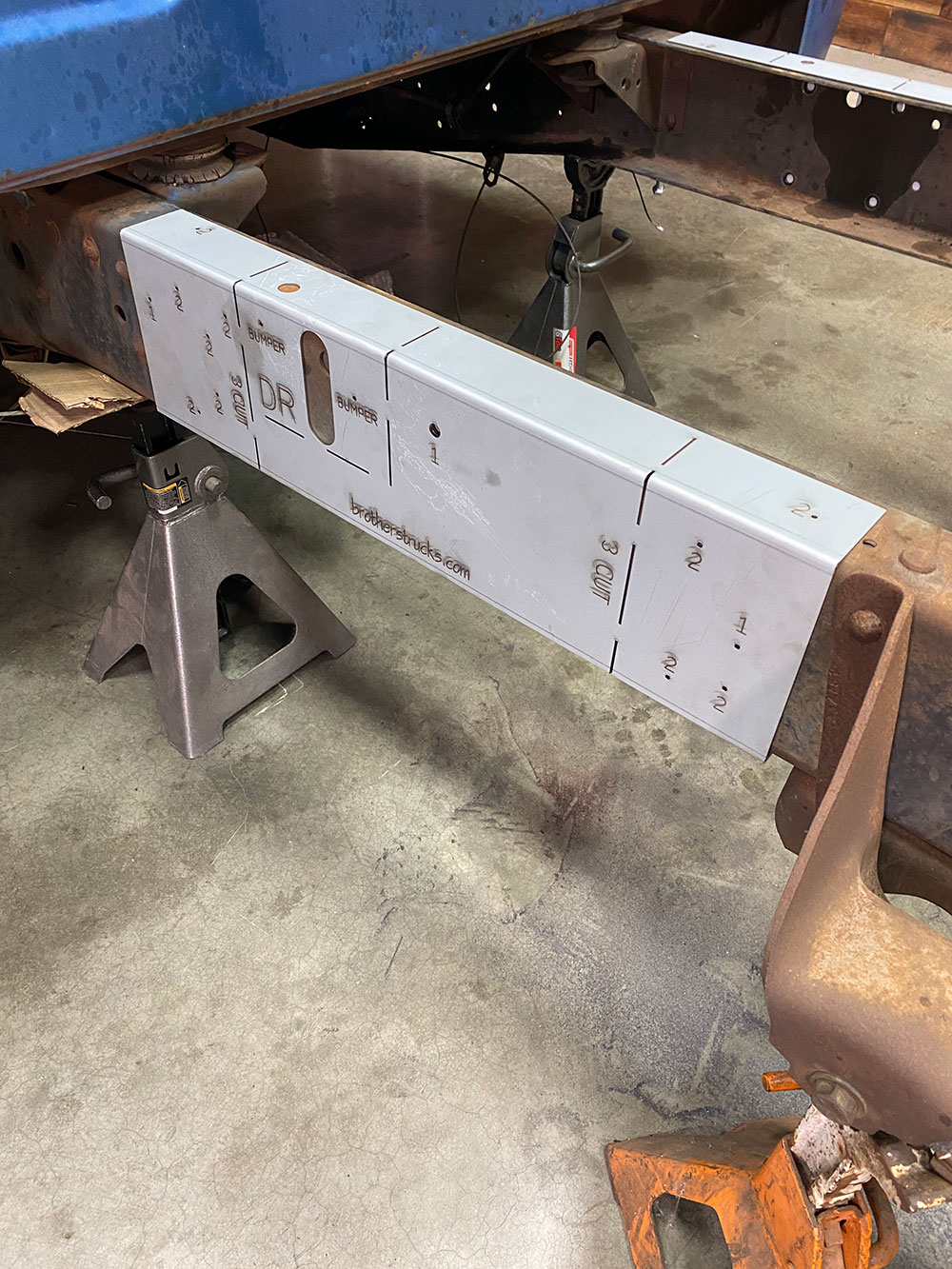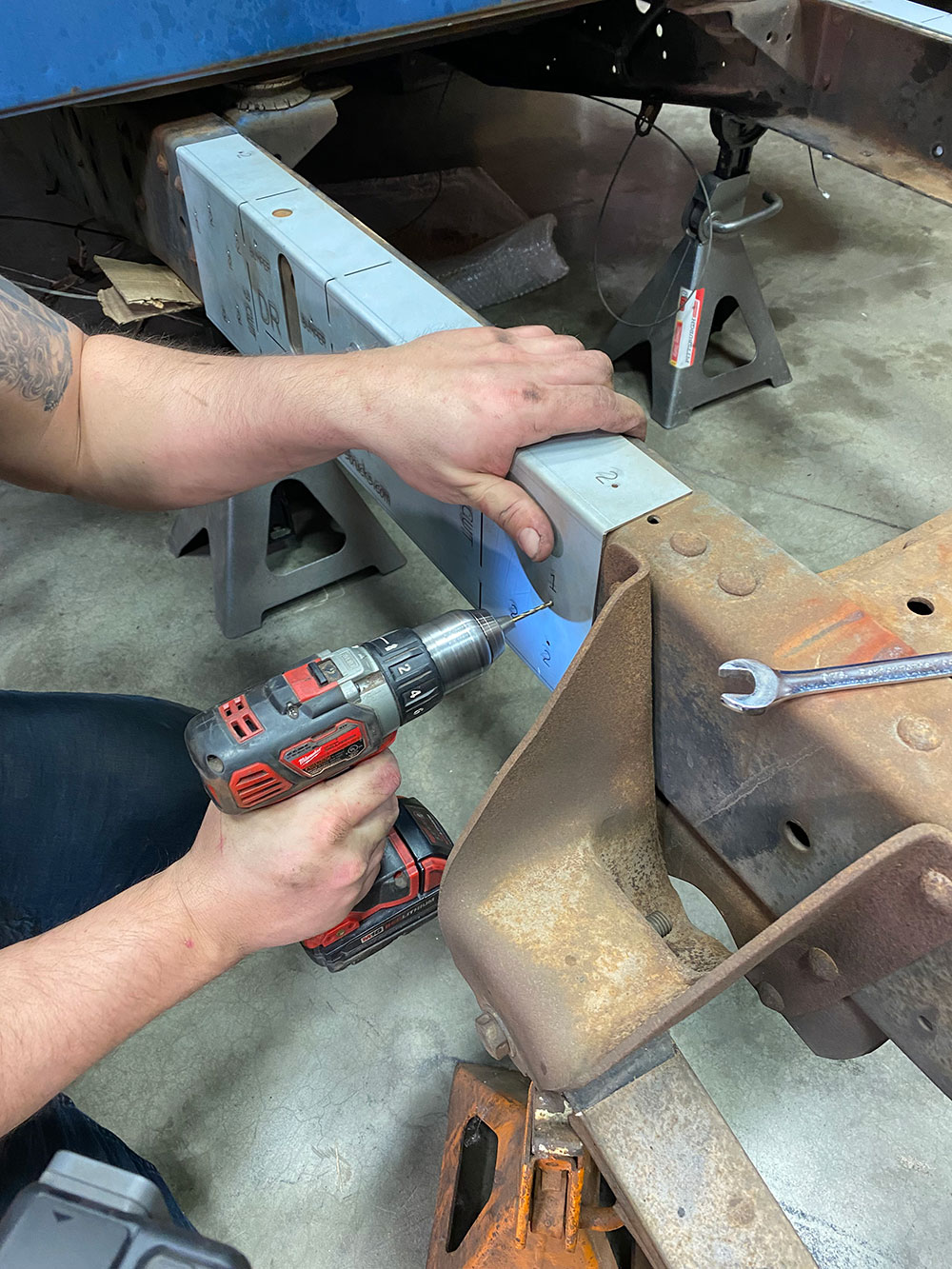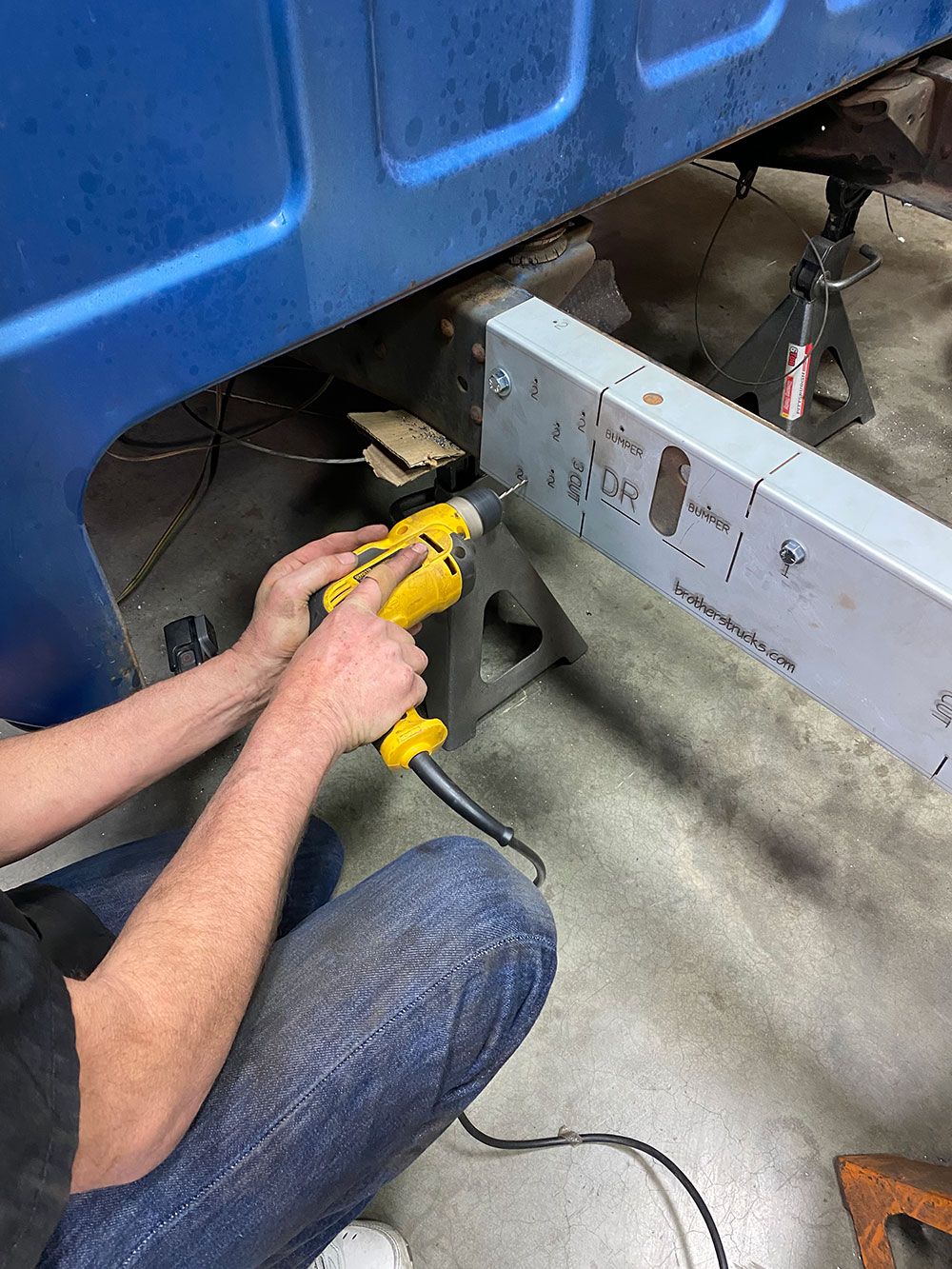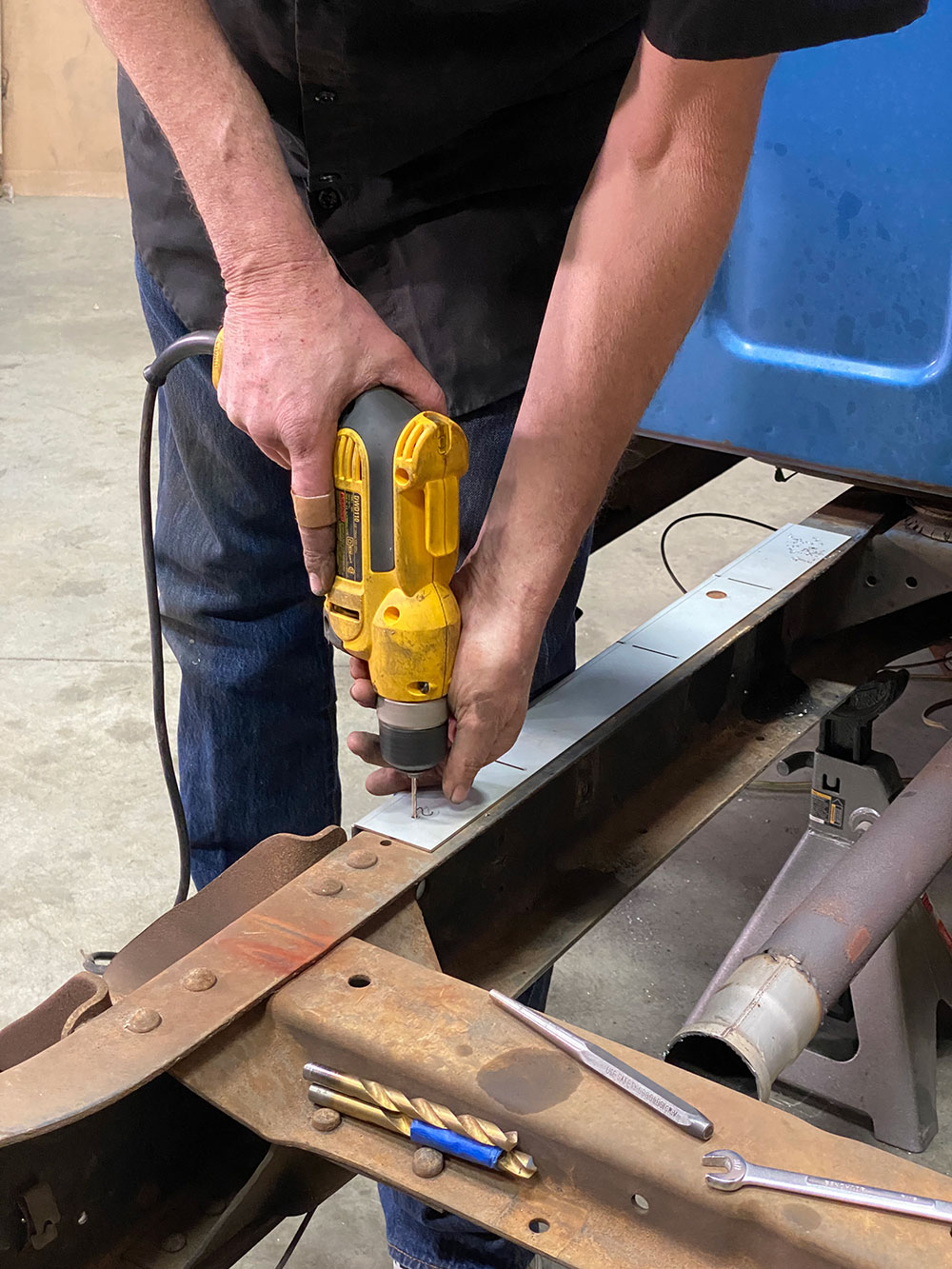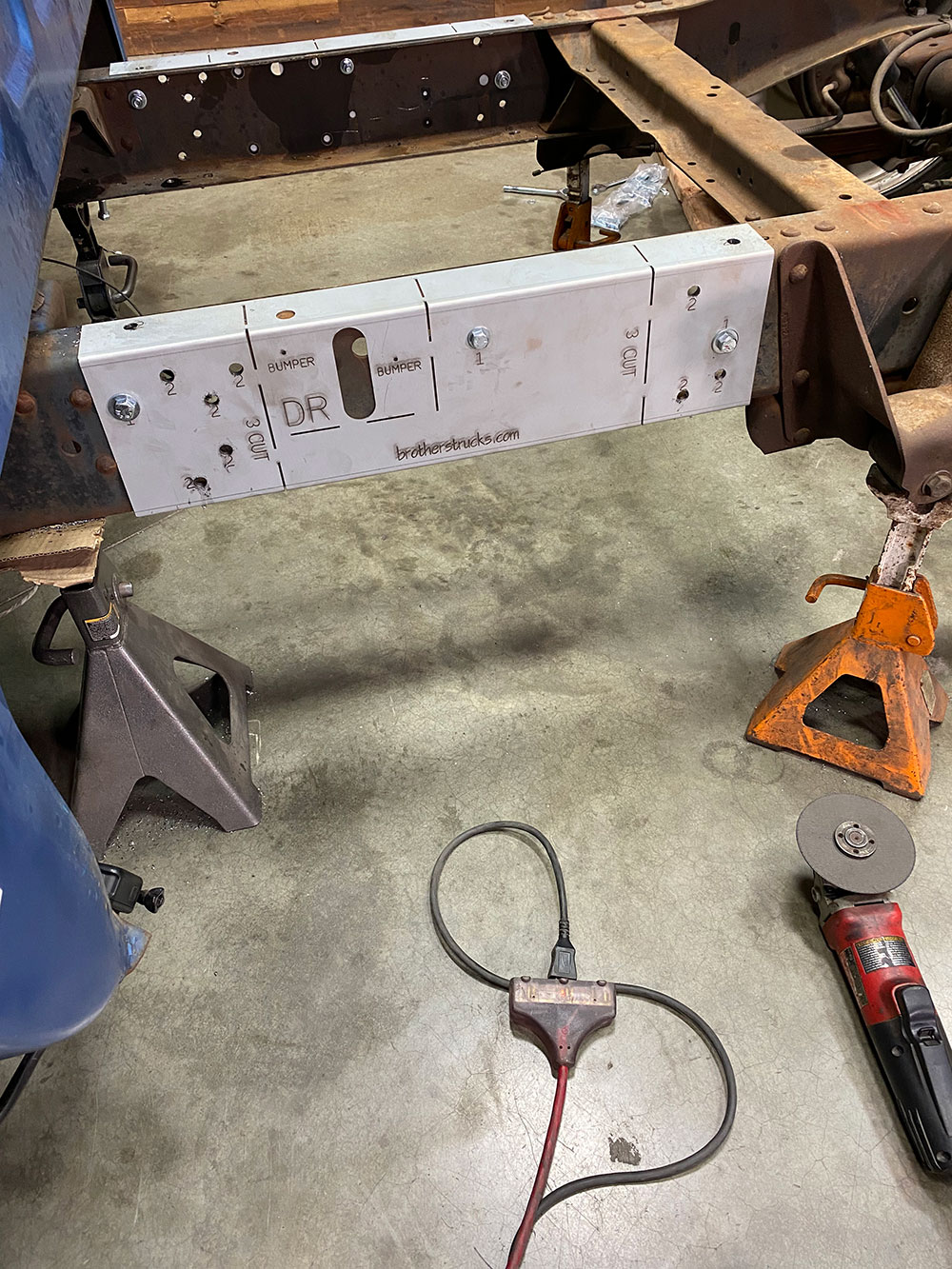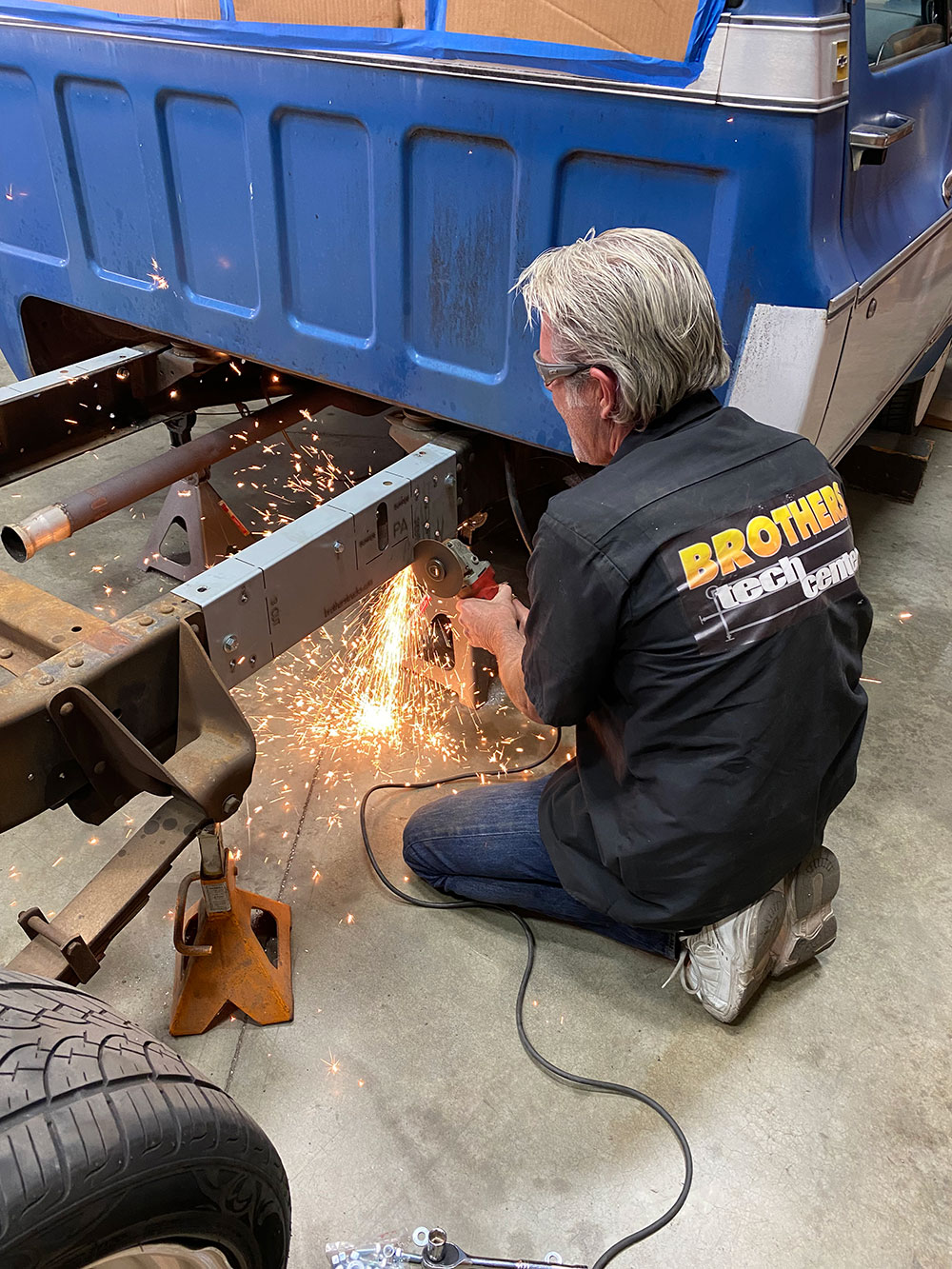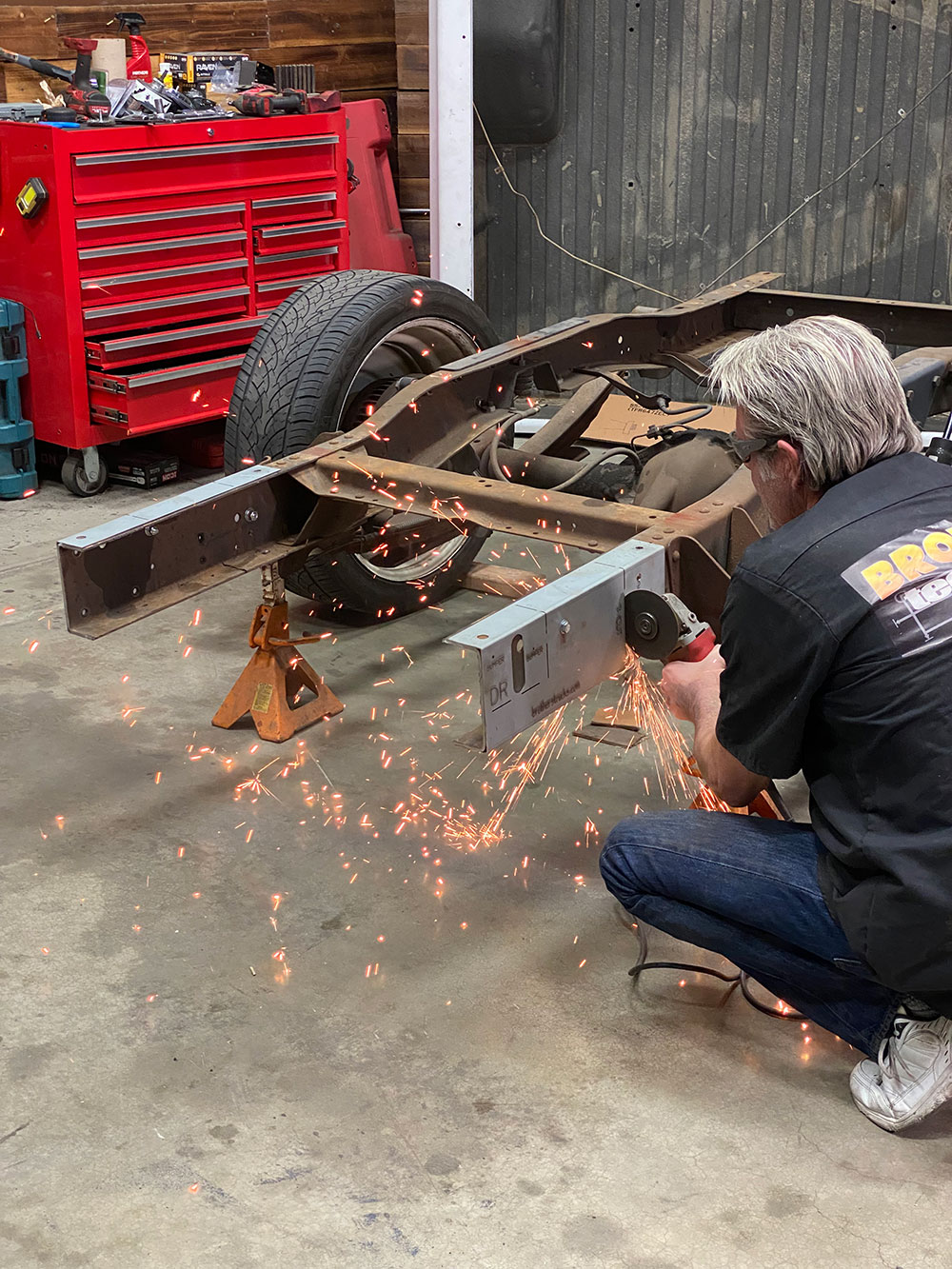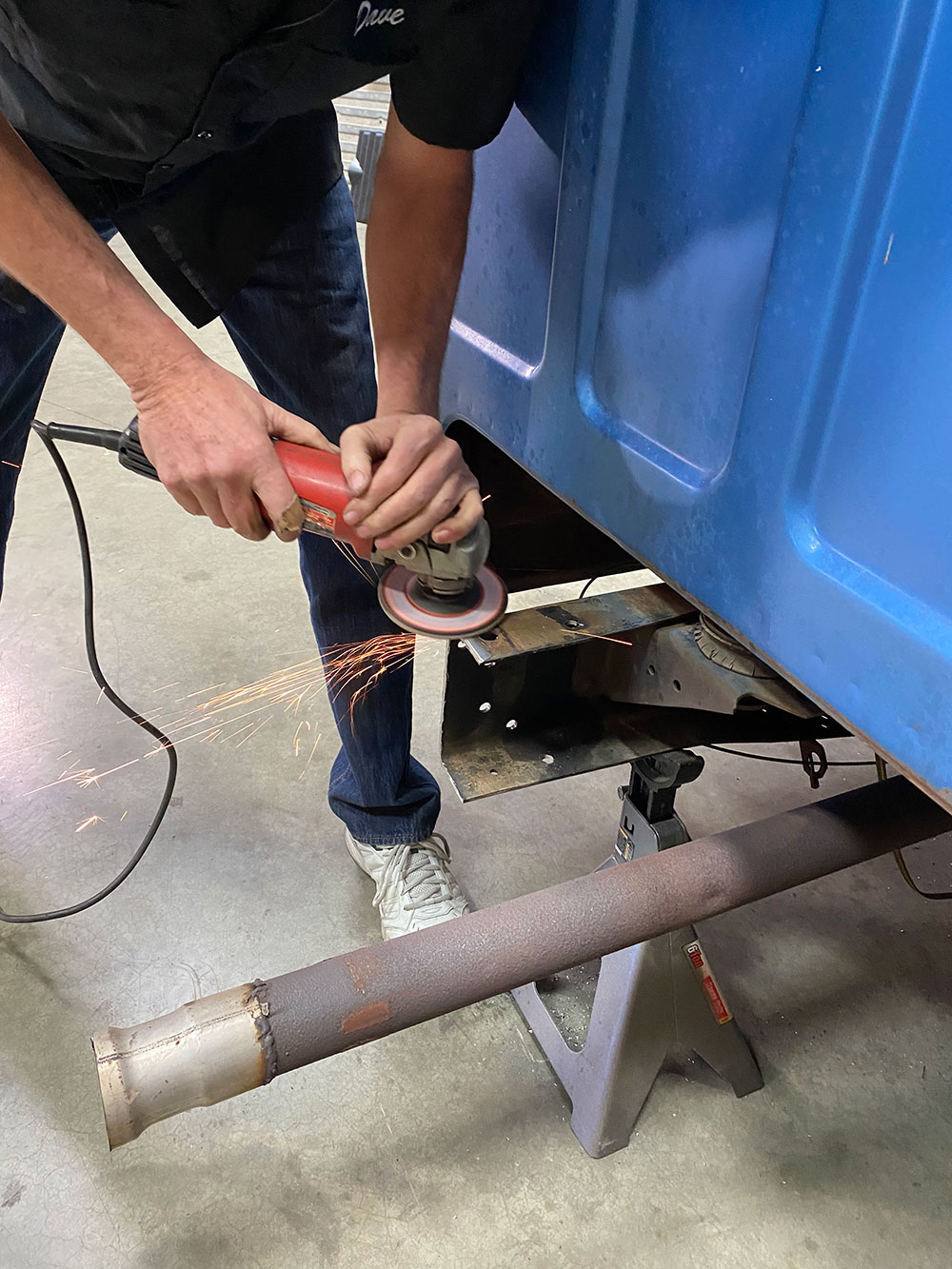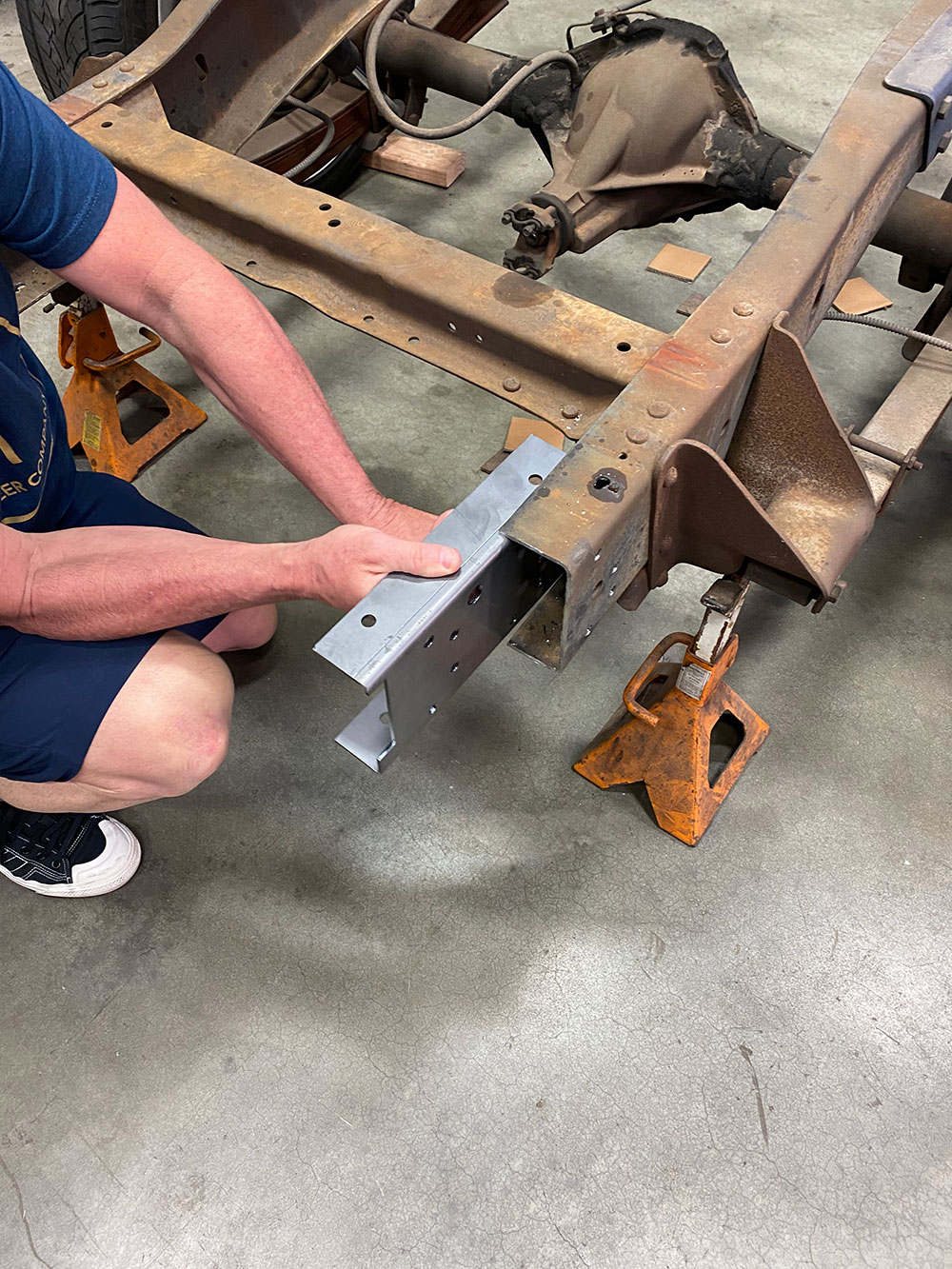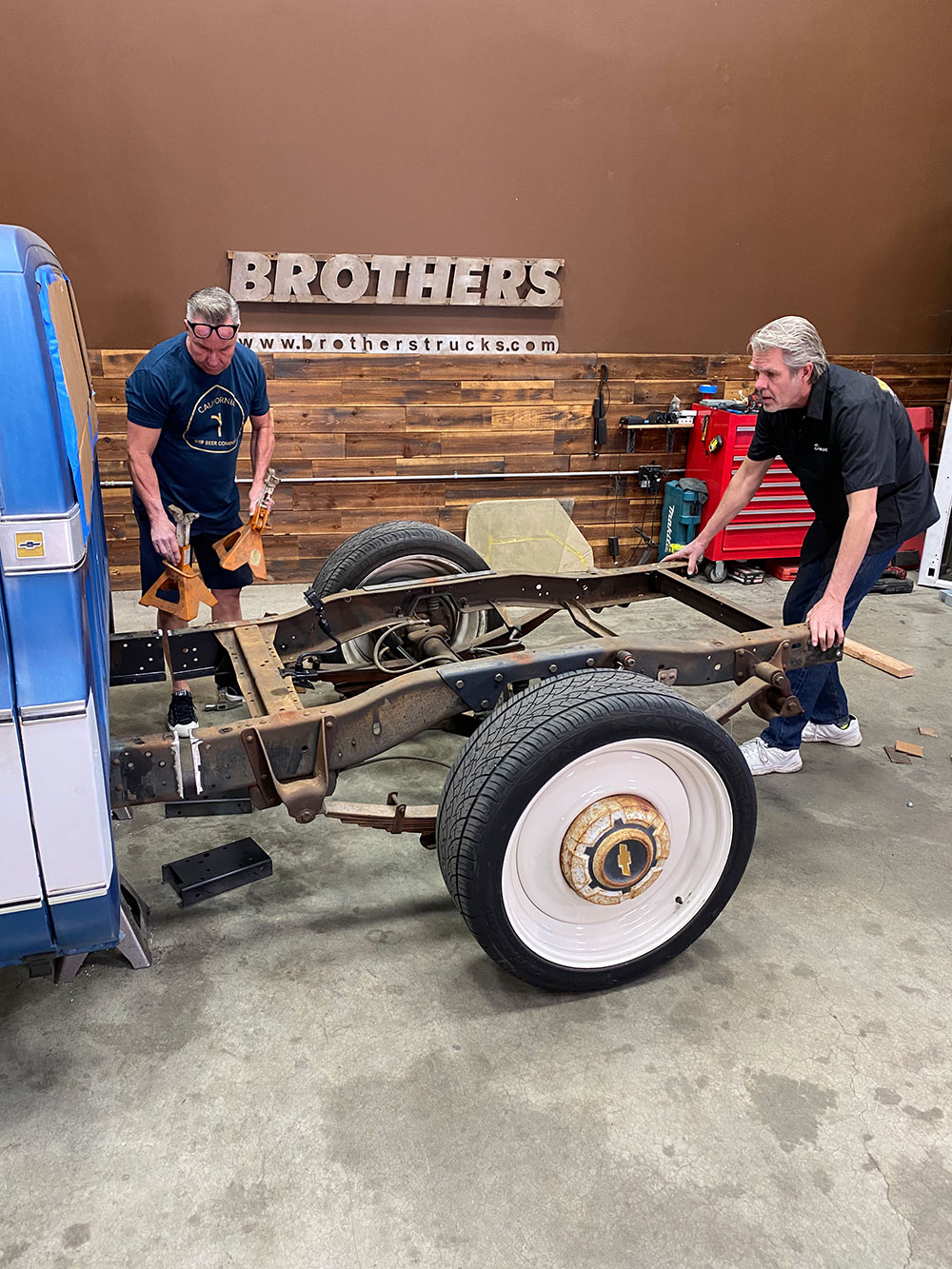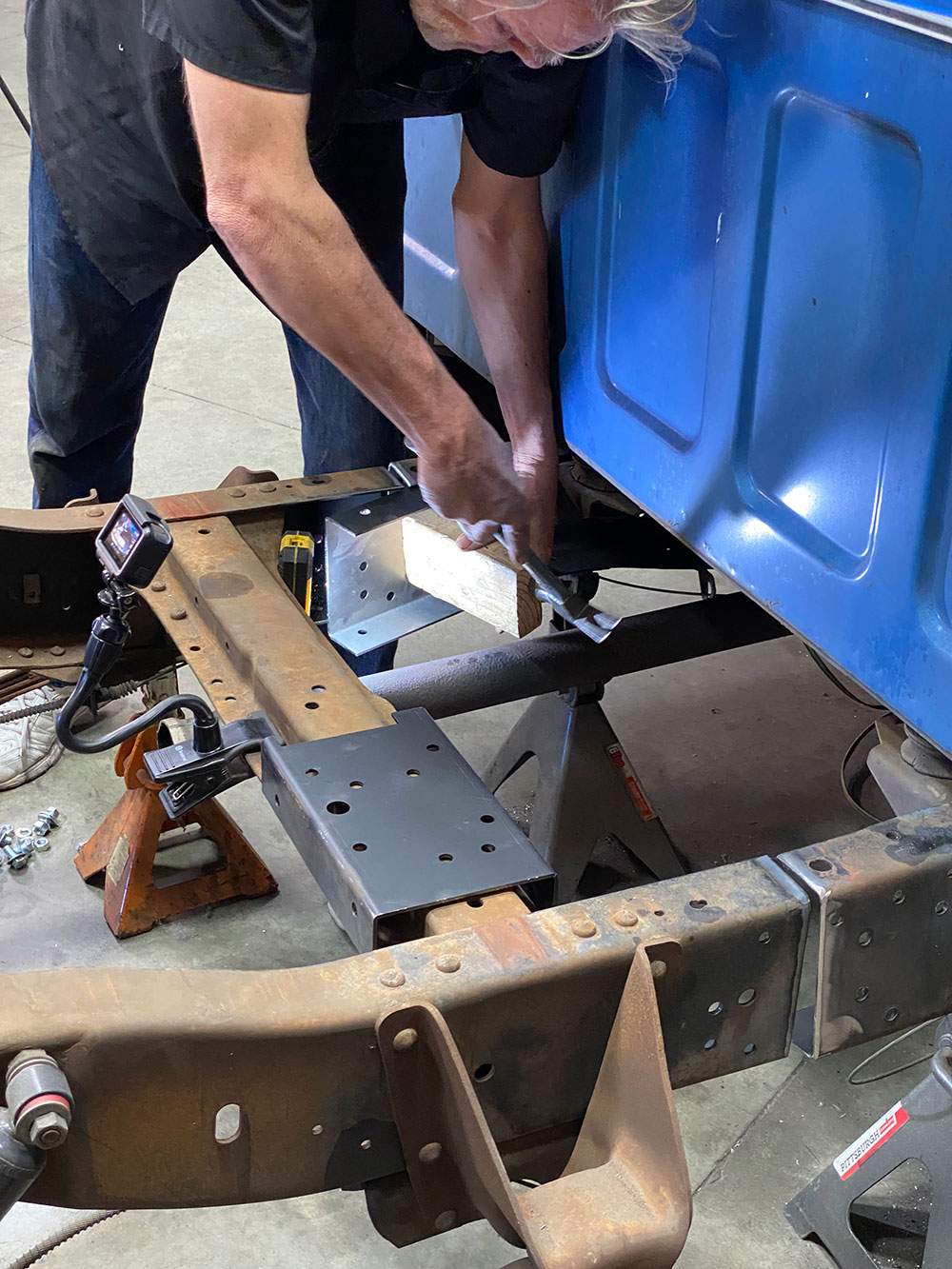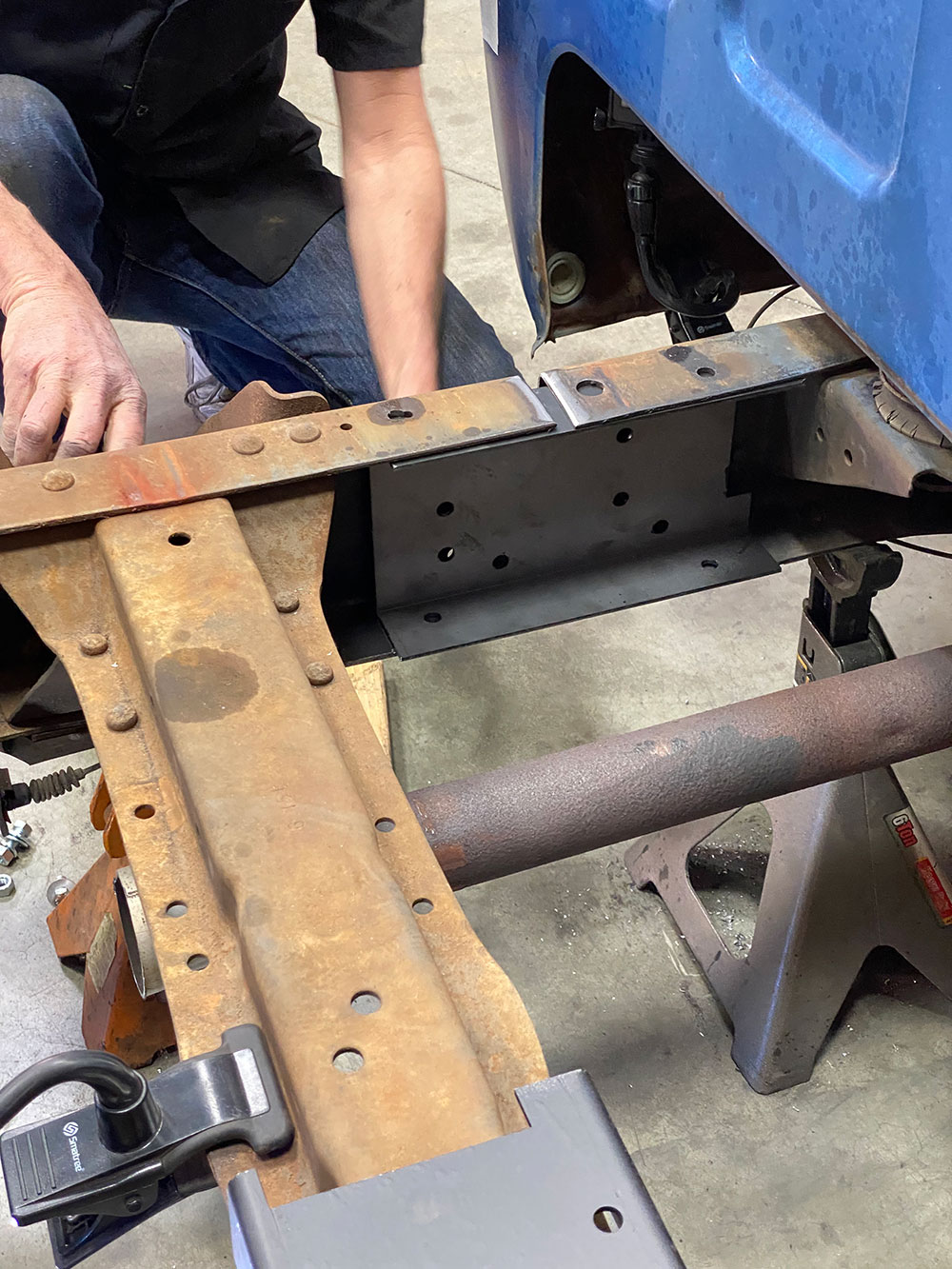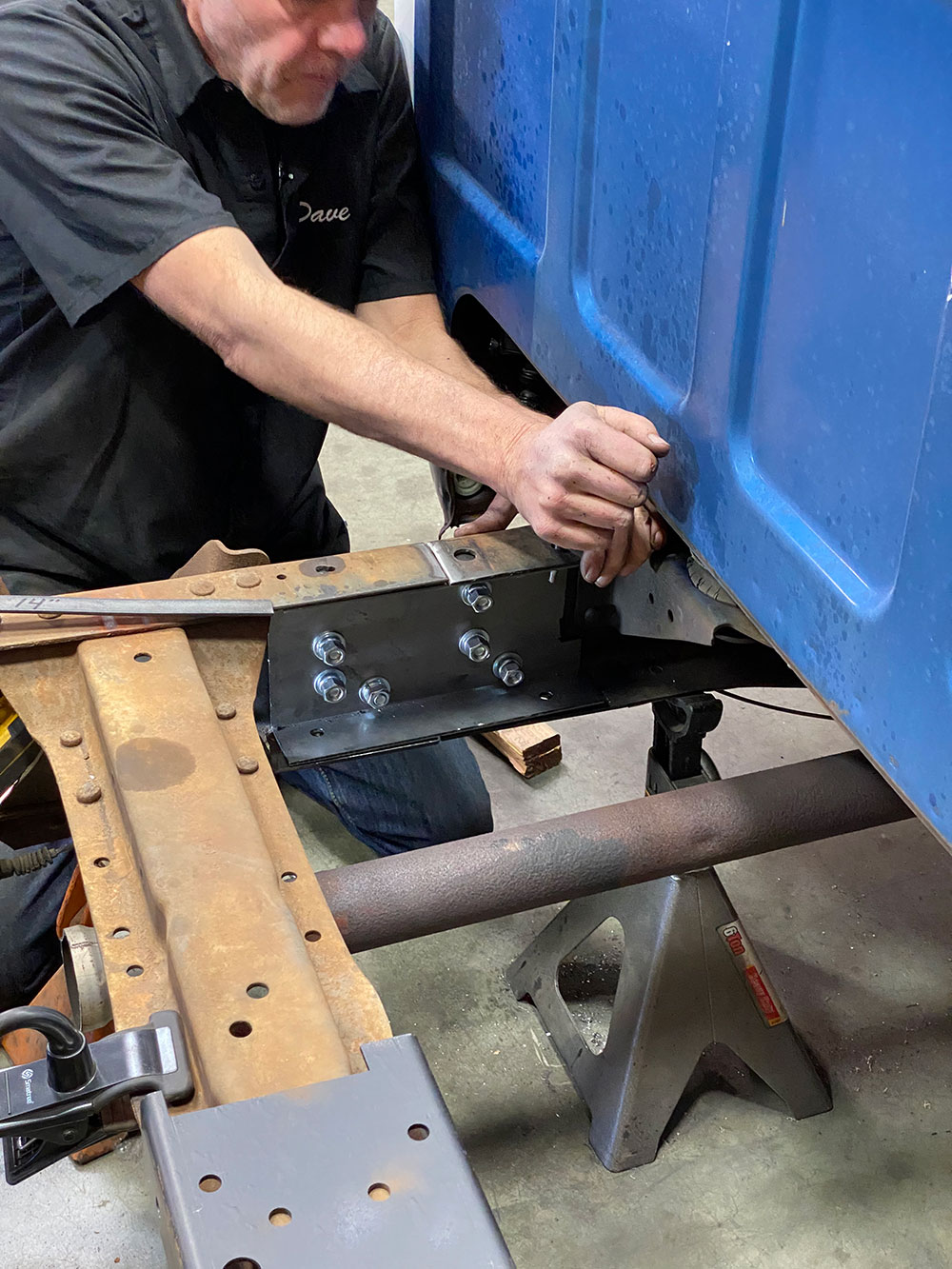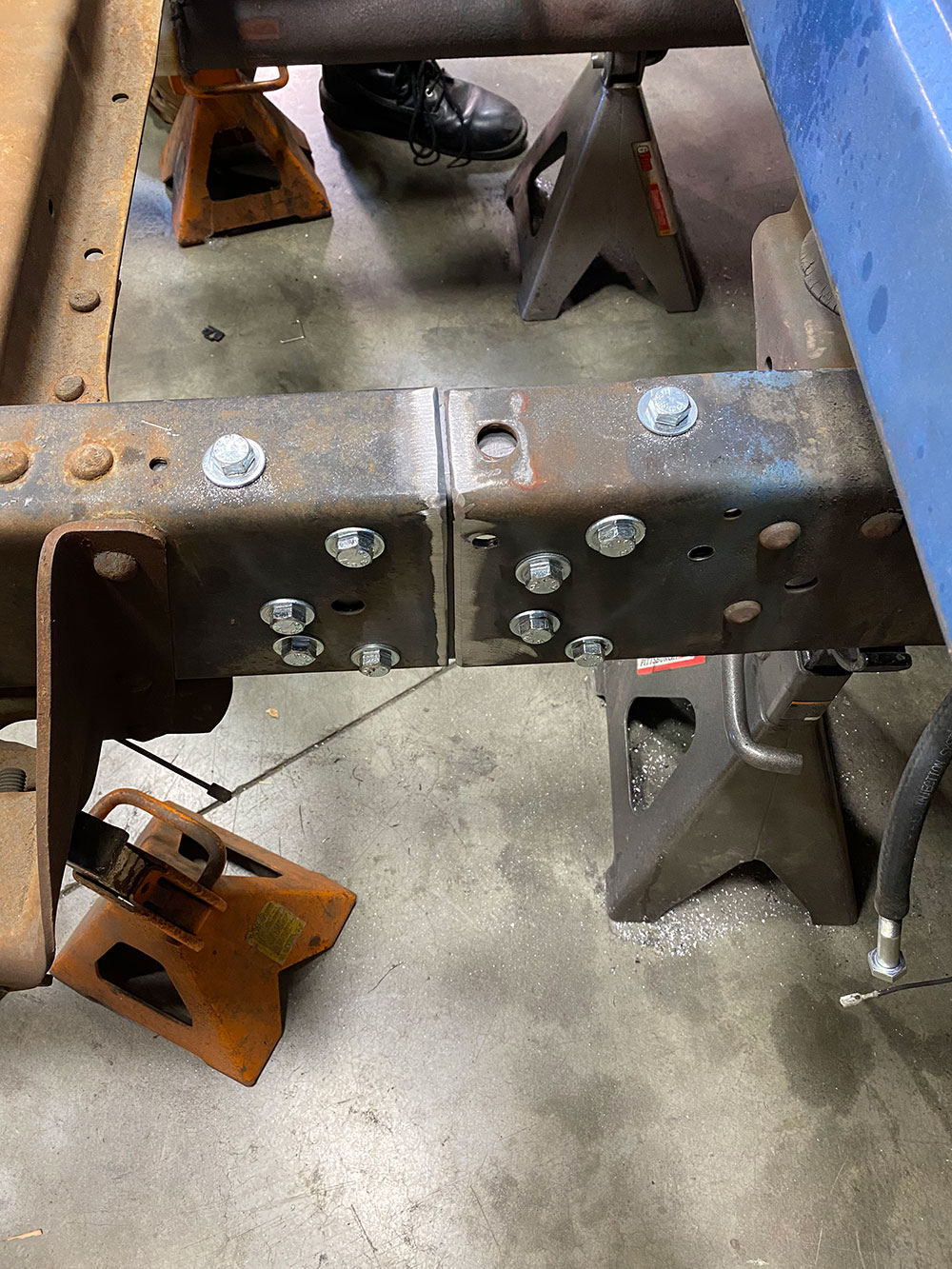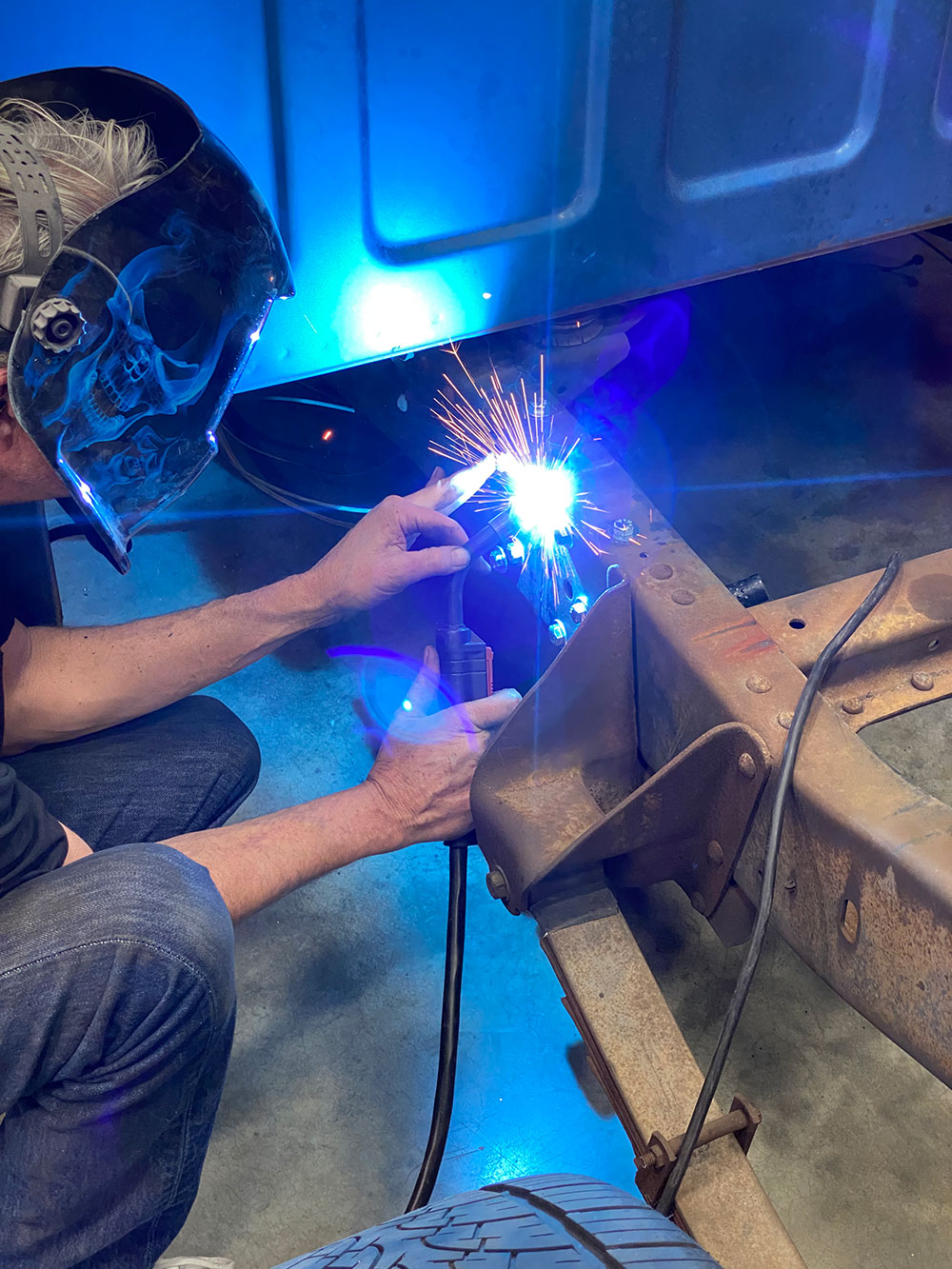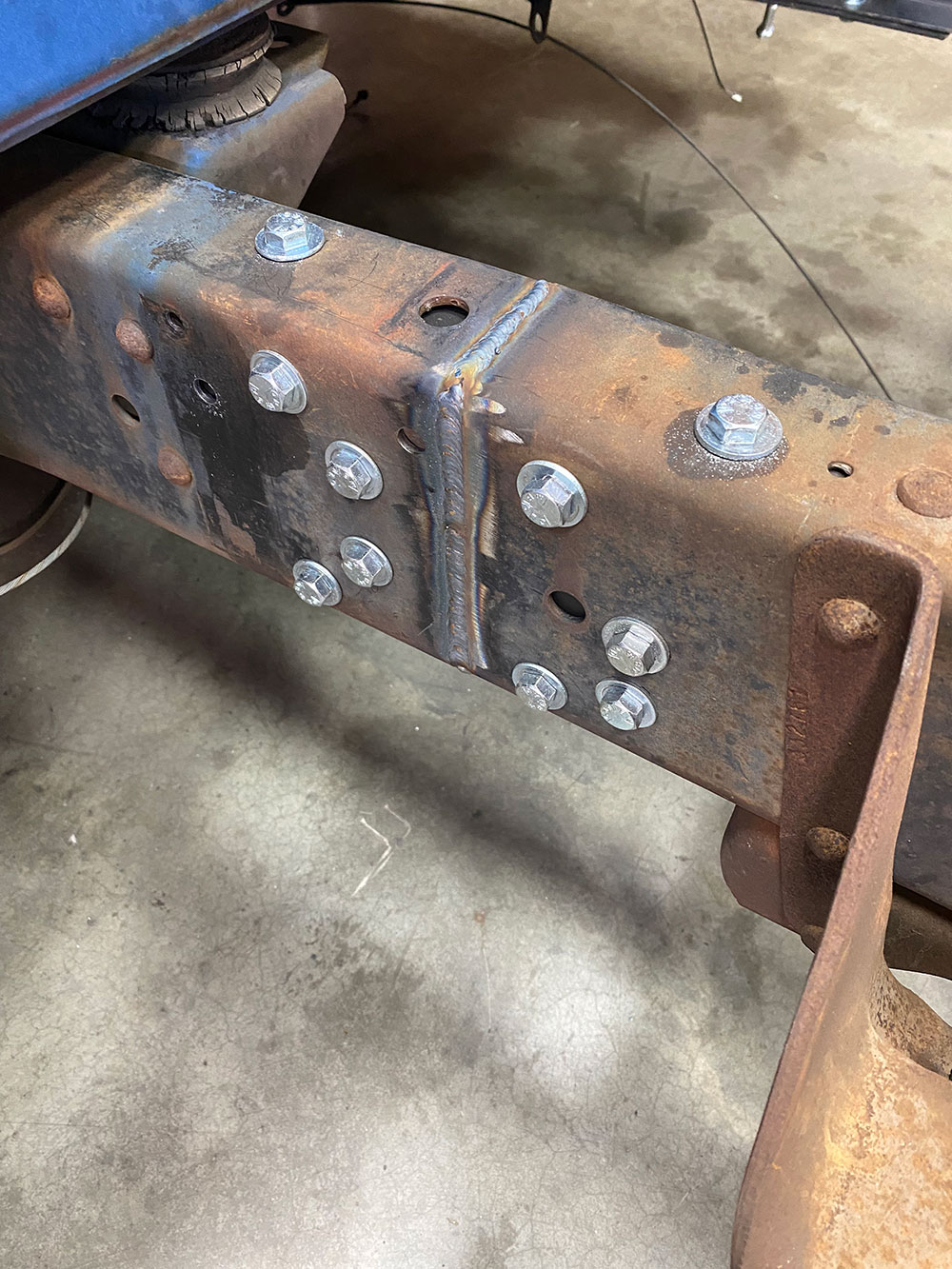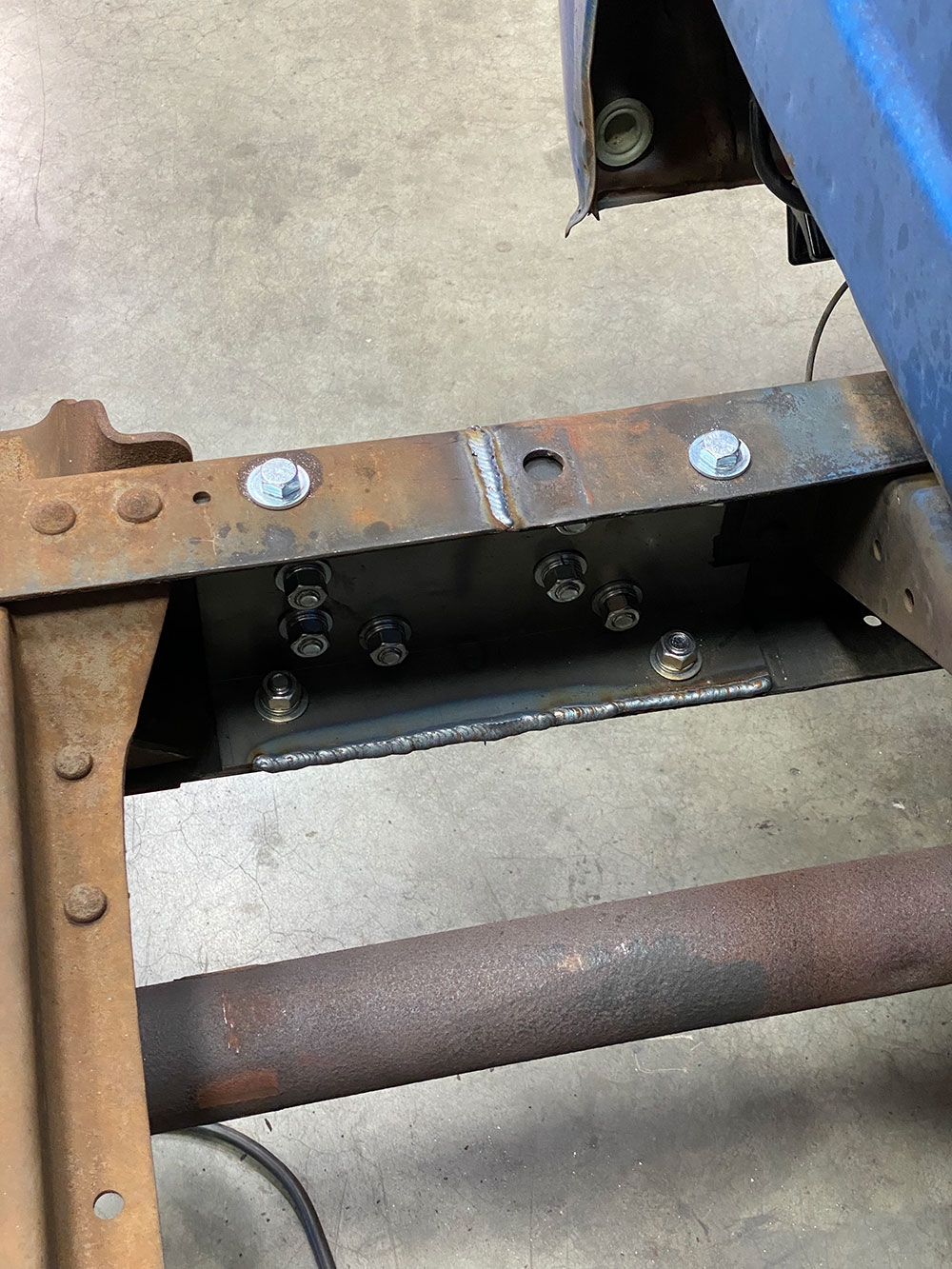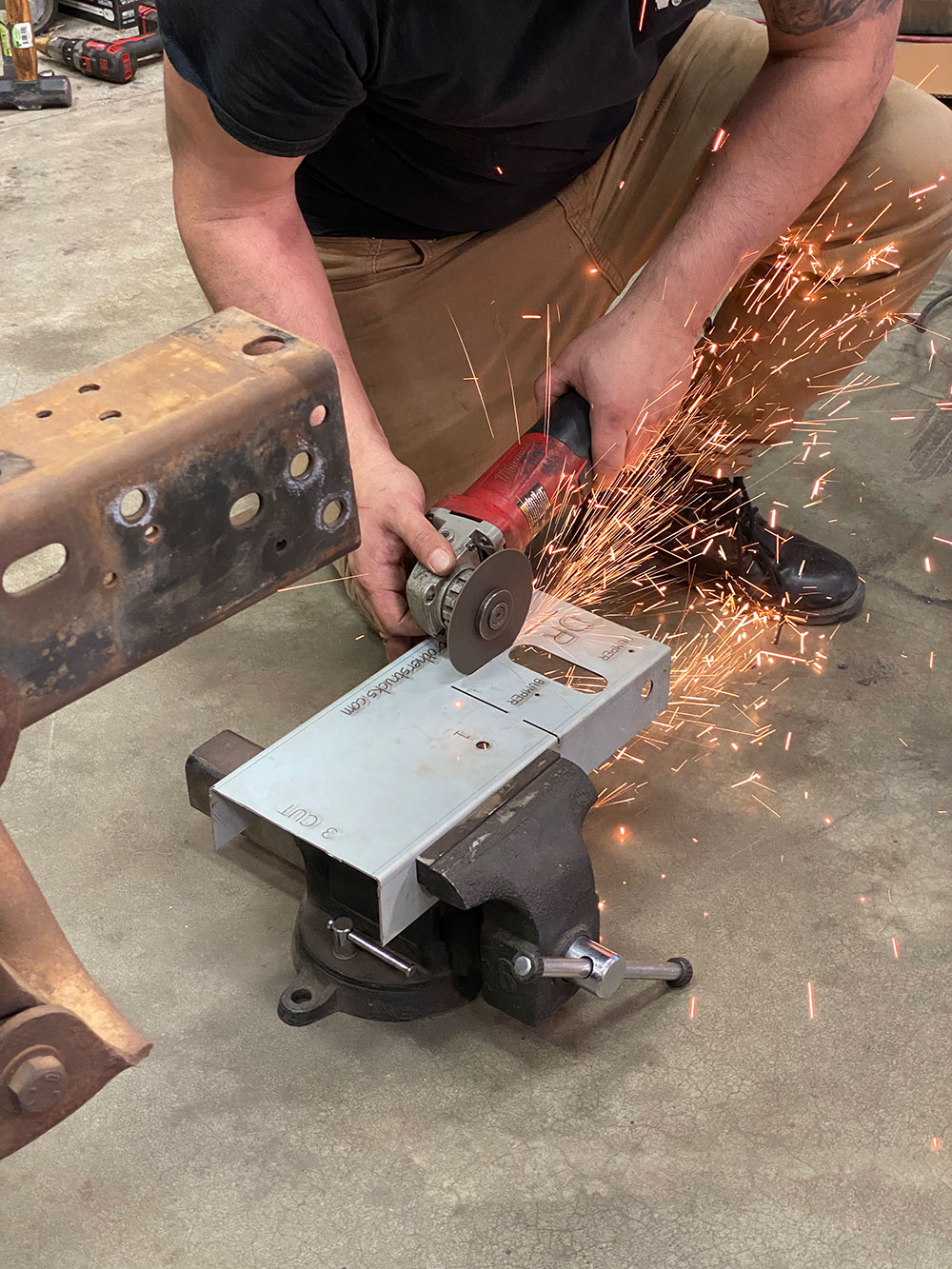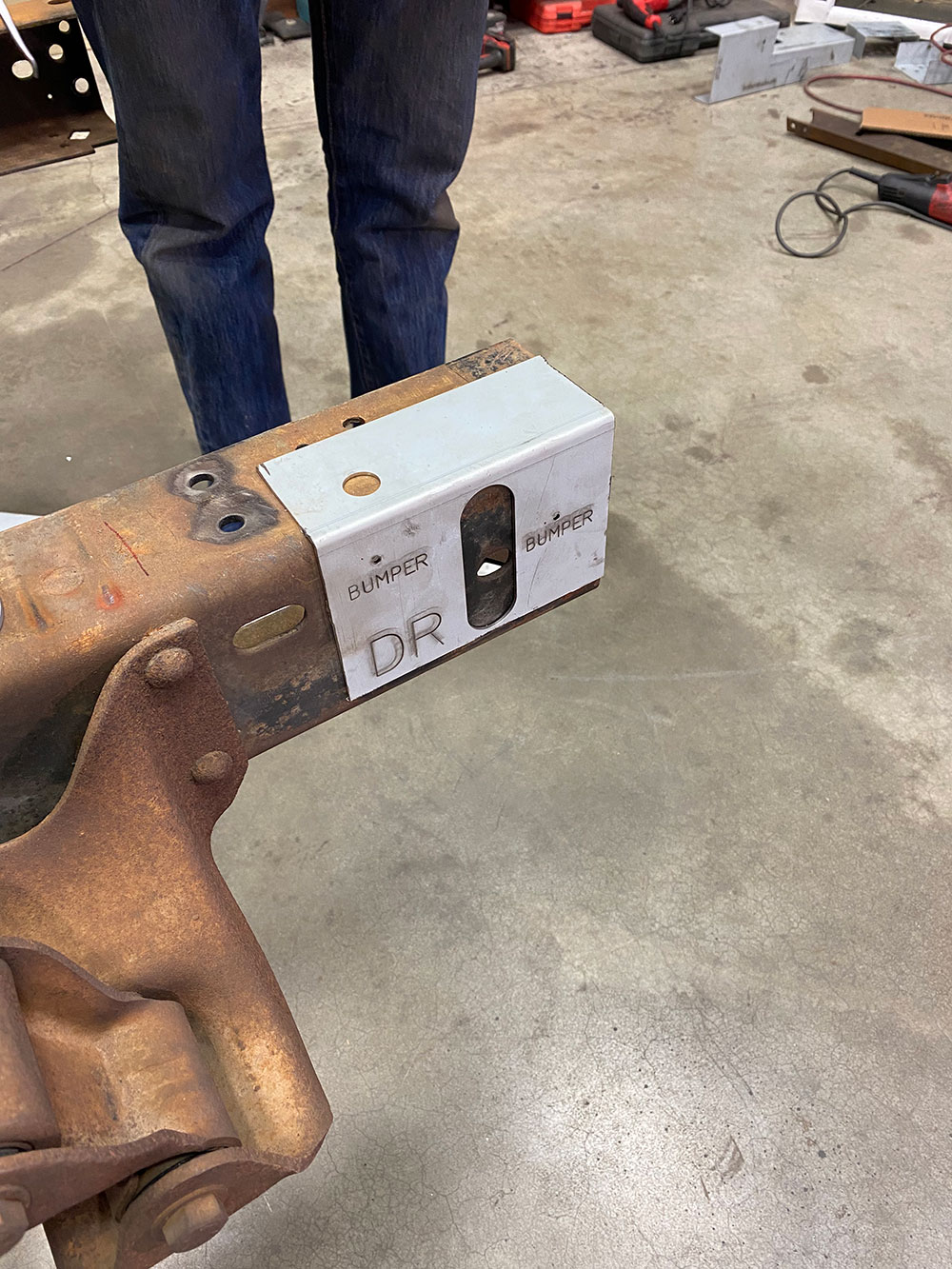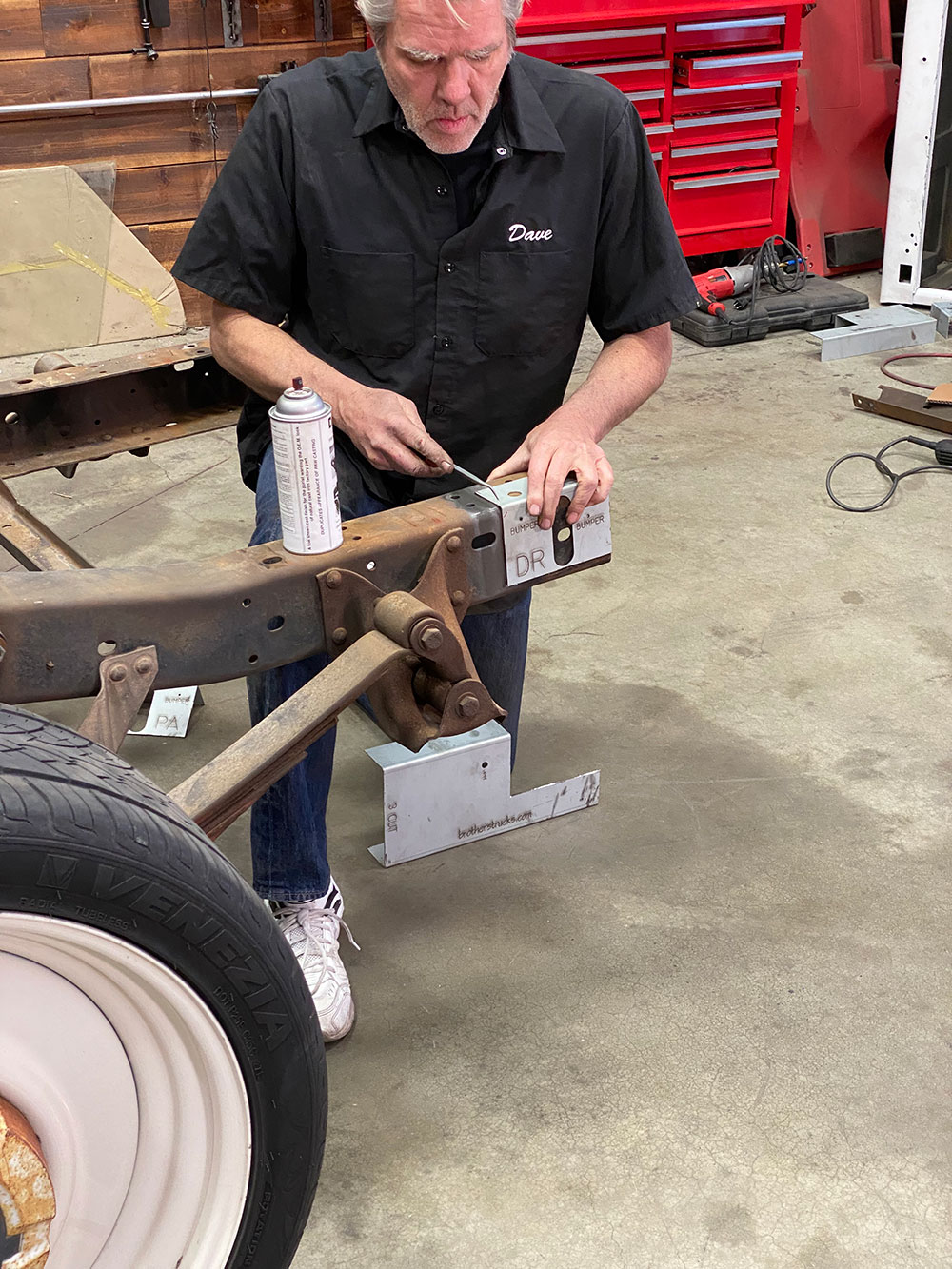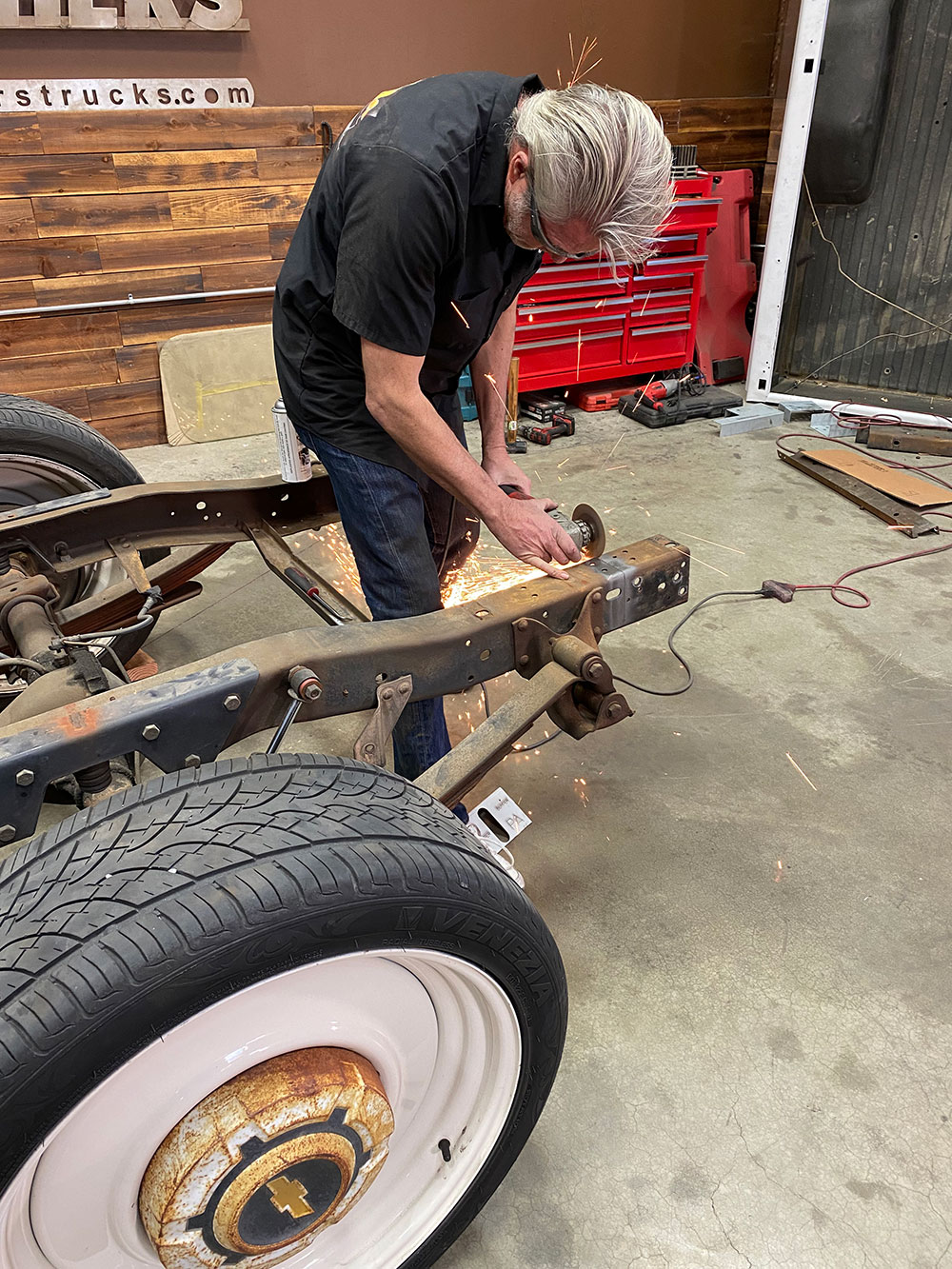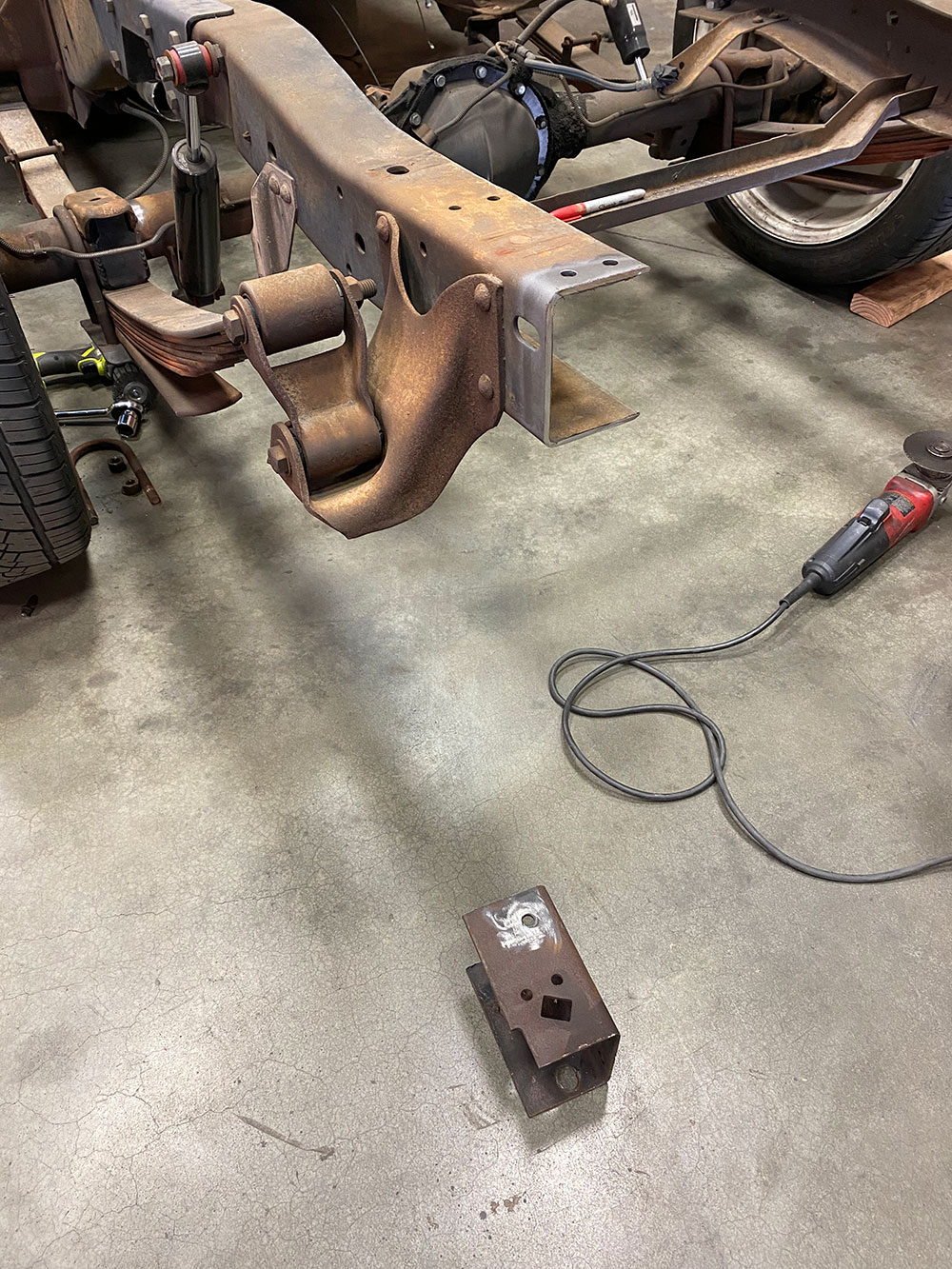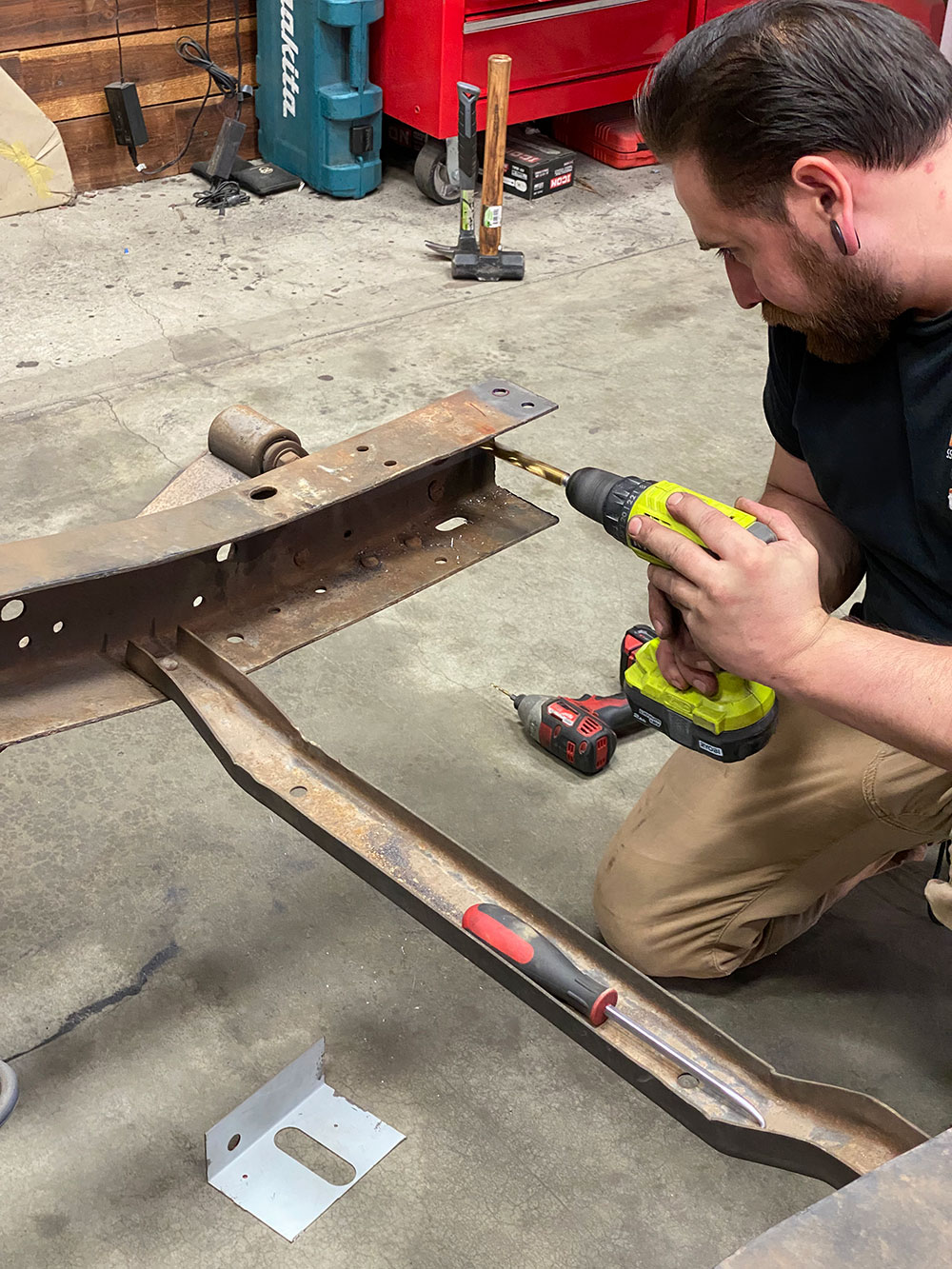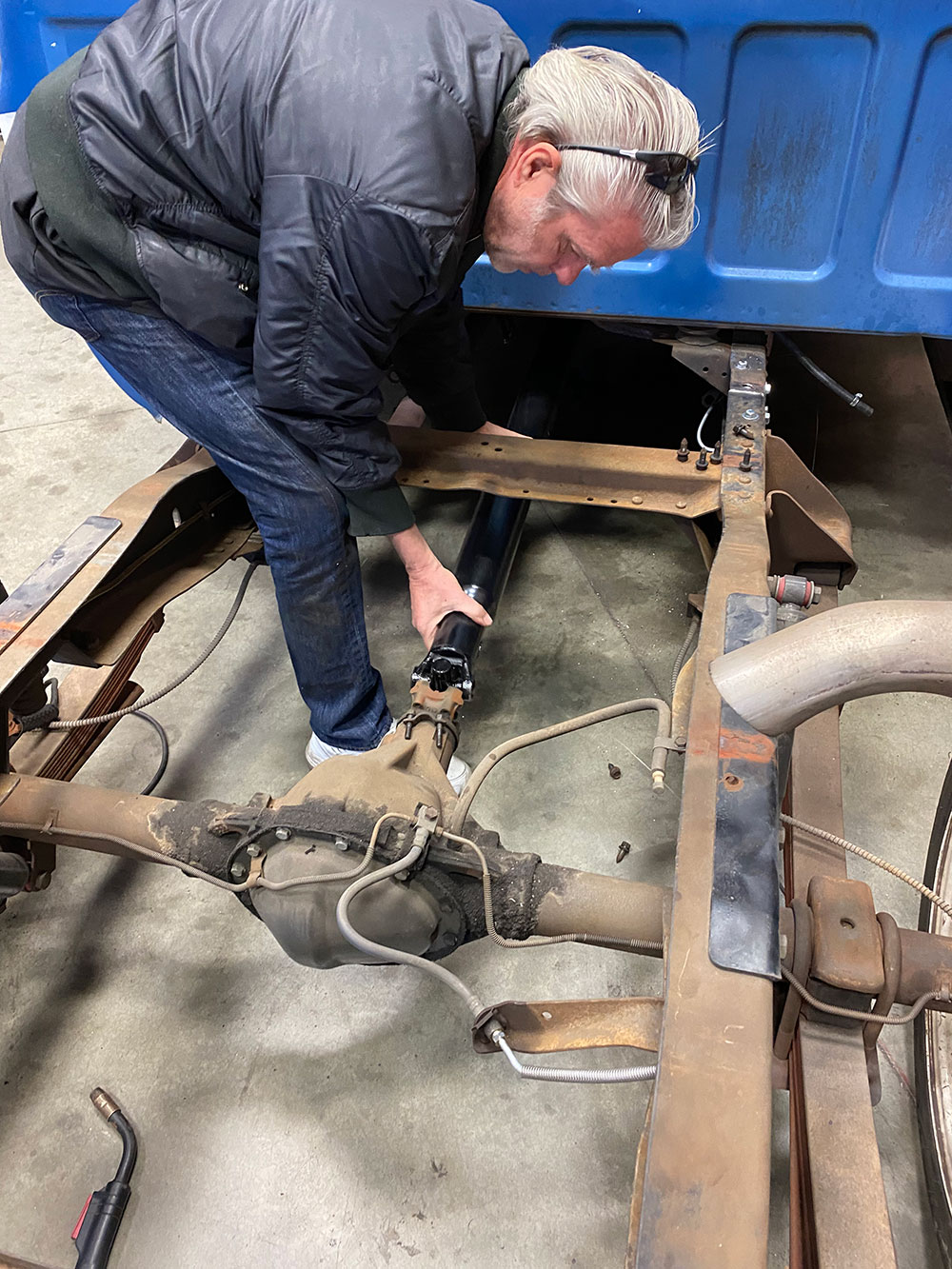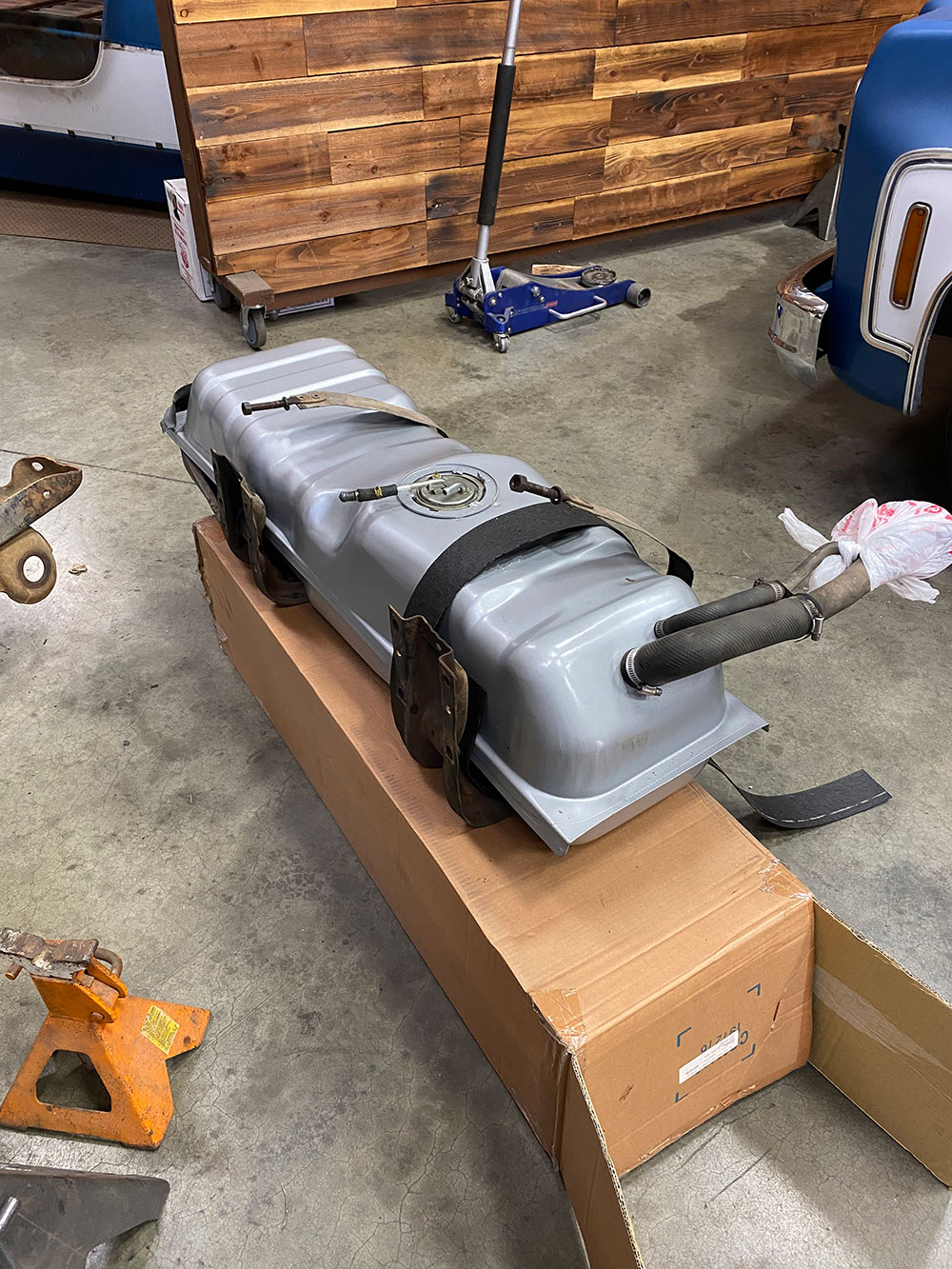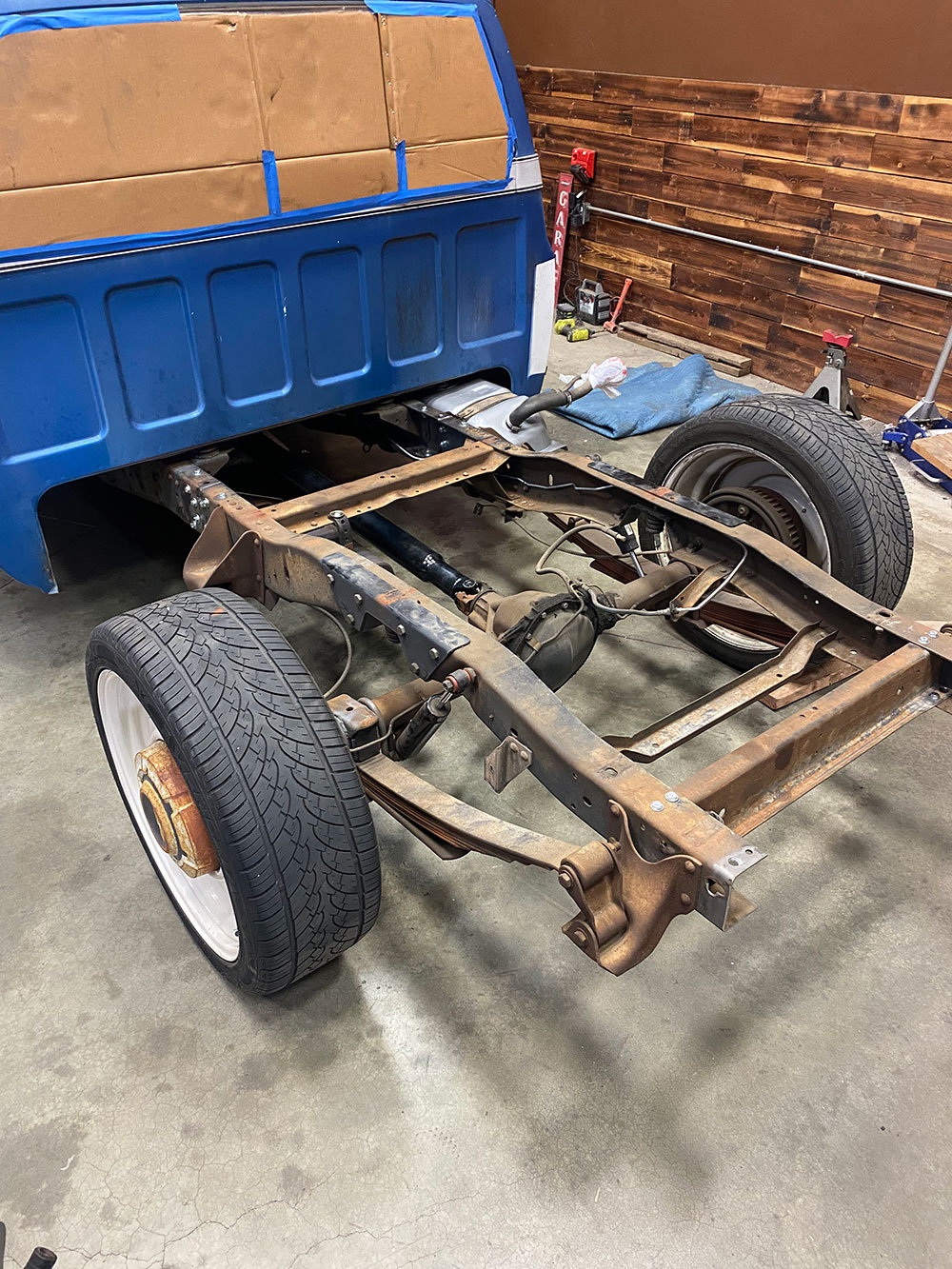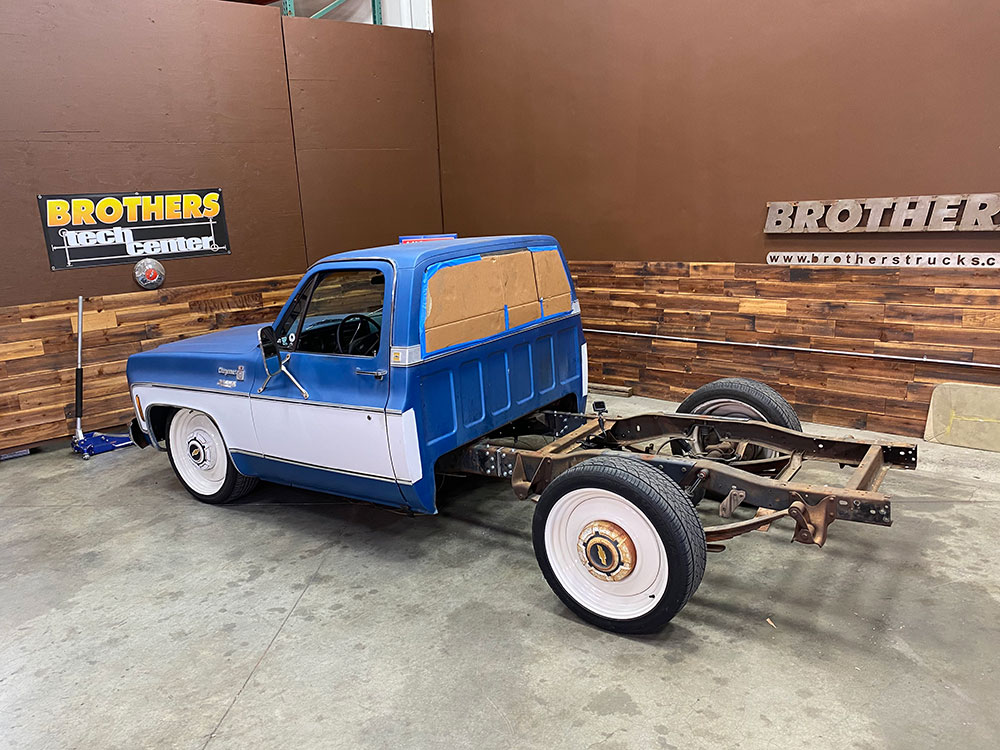 Ready For More: Part 2 Found Here!!!
Brothers Trucks
(800) 977-2767
brotherstrucks.com