A Hot Rodded Build to Honor his Father's Ford F-100 pickup
By Rob Fortier   –   Photography by John Jackson
Whenever I'm writing a feature, I always stress to the owners/builders how important it is to have as much background information as possible in order to help facilitate the best feature possible. Oftentimes, I get volumes of info; others, well, let's just say it takes a bit of creative juice to get the story flowing! When it came to Terry Selbert, the builder of this customized 1955 Ford F100 had this to say about him: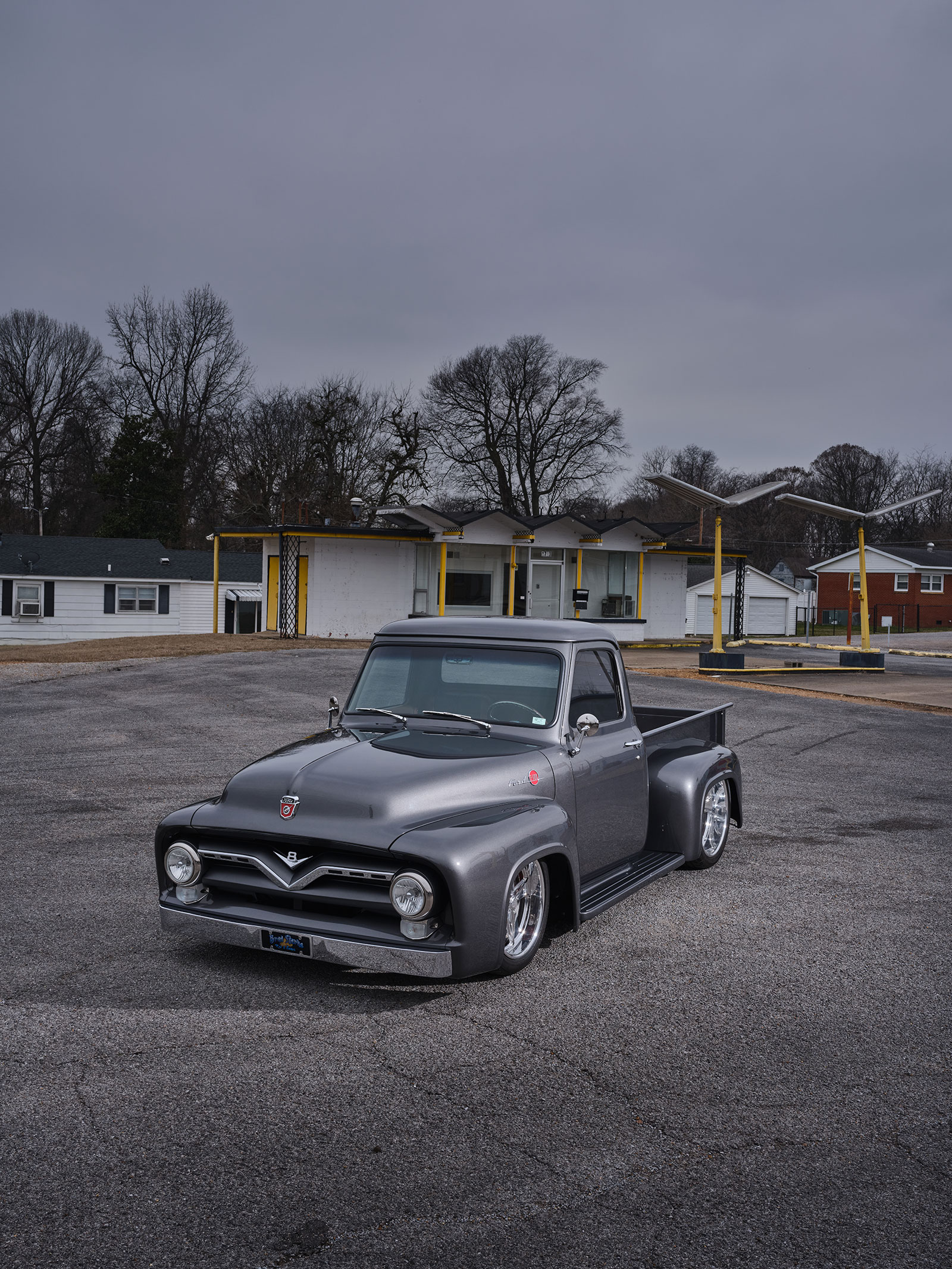 "No interesting story … Terry is a very successful owner of a collision center." And on top of that, the first-series Effie wasn't built for him in the first place (it was built for a gentleman by the name of Bill Wheeler back in 2021). That said, how about we just talk about this beautiful Ford F100, shall we?!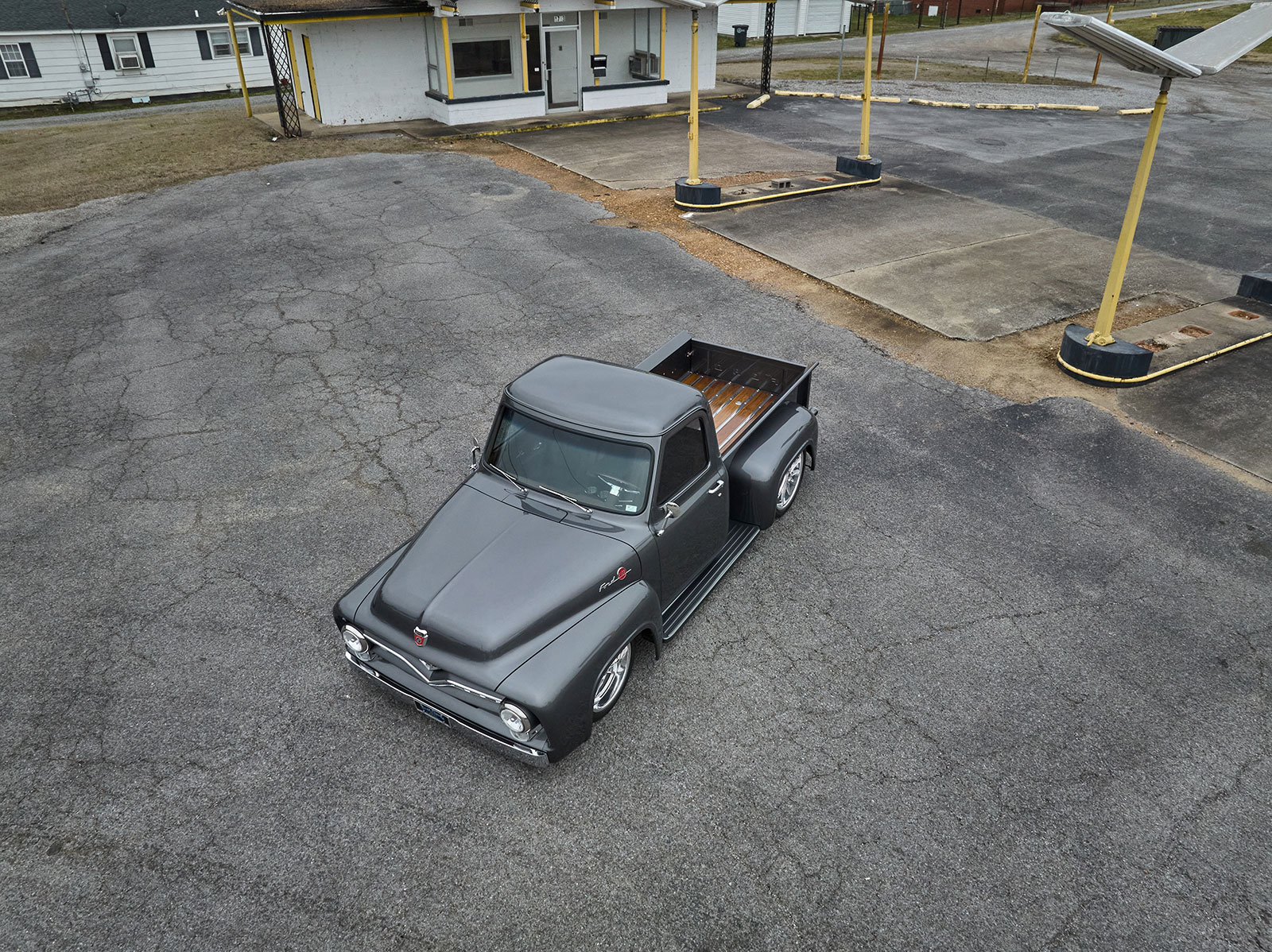 Back in 2019, Wheeler had approached Brad Starks Customs in Oakdale, Kentucky, to build him a Hot Rod F100–a "hot-rodded" version of his father's 1955 F100. Starks and his crew agreed, and over the course of the following two years, did just that: took an otherwise-stock truck and built one helluvan eye-catching hot rod hauler Ford pickup.
Along with modern updating to a full, custom TCI chassis, which included a full complement of Ridetech ShockWaves and Wilwood brakes proudly perched behind 20-/22-inch U.S. Mags Bandit Extremes, the double-nickel was given a well-deserved 5.0 Coyote engine (and TREMEC six-speed) transplant as well. In other words, a 180-degree difference from Wheeler's father's Ford Y-block–powered, solid axle–suspended, drum brake–equipped stocker!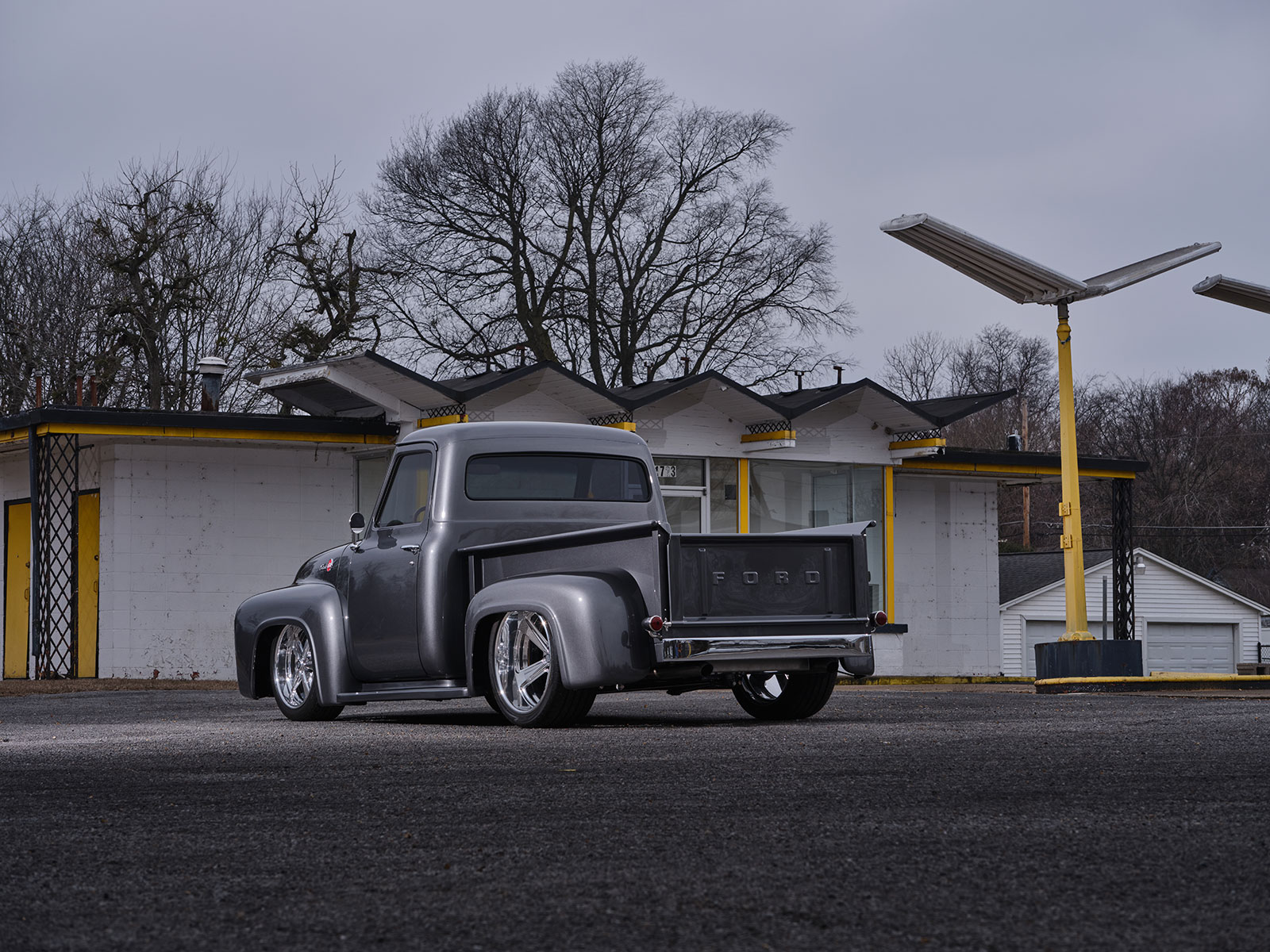 Atop that hot-rodded foundation is a beautifully redone—and fairly modified—1955 Ford F100 cab and bed. Resplendent in Axalta's smoke gray metallic, the Flareside features an installed No Limit Engineering reversed hood hinge (flip-forward) kit, along with shaved/tucked bumpers, 3-inch-widened rear fenders, and a gorgeous hardwood bed floor oiled by Wheeler's father himself.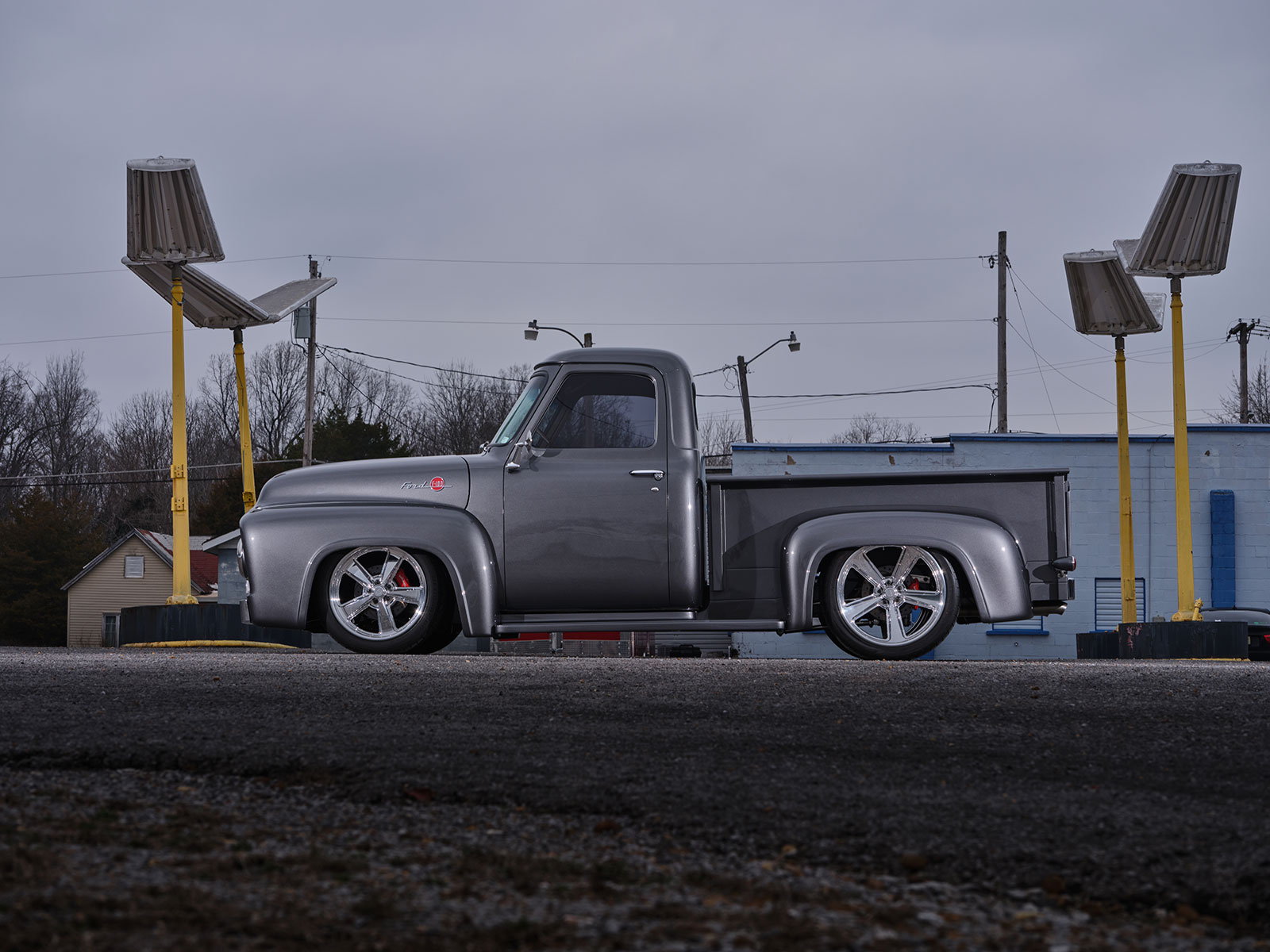 Inside, things get even more modern—and elegant—with a full Cheyenne Stirrup leather trim job (with square-weave carpet) by Speed & Design in Nashville. Starks customized the dash accordingly before adding Dakota Digital and Vintage Air—with a double-DIN Pioneer receiver mounted in a custom center console directly below. The color-matched tilt ididit steering column is paired with a Billet Specialties leather-wrapped three-spoke steering wheel.
So, where exactly does Terry Selbert enter the picture? Well, while Starks and Wheeler were showing off the two-year build at Goodguys Columbus in 2021, Terry, who at the time had a truck project "on the backburner for years" (according to Starks), fell in love with the '55 and refused to leave without it … so a deal was struck and here we are today!
Click on this issue's cover to see the enhanced digital version of Coyote-Swapped 1955 Ford F100.