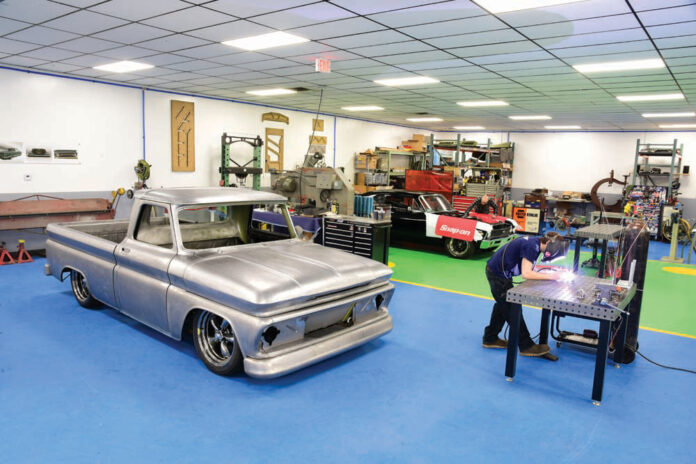 Restoration Shop in Portland, Maine
By Chuck Vranas – Photography by the Author
There's nothing more refreshing than getting back on the open road after what seems to be an eternity of standing on the sidelines. Our latest road trip brought us to the seaside community of Portland, Maine, to check out the latest happenings straight from the shop floor at Back Bay Customs. Co-owned by Adam Clayman and Paul White, Back Bay Customs has been in business for well over 20 years. The shop recently relocated to a larger 10,000-square-foot building, allowing them to expand their services and capabilities even further.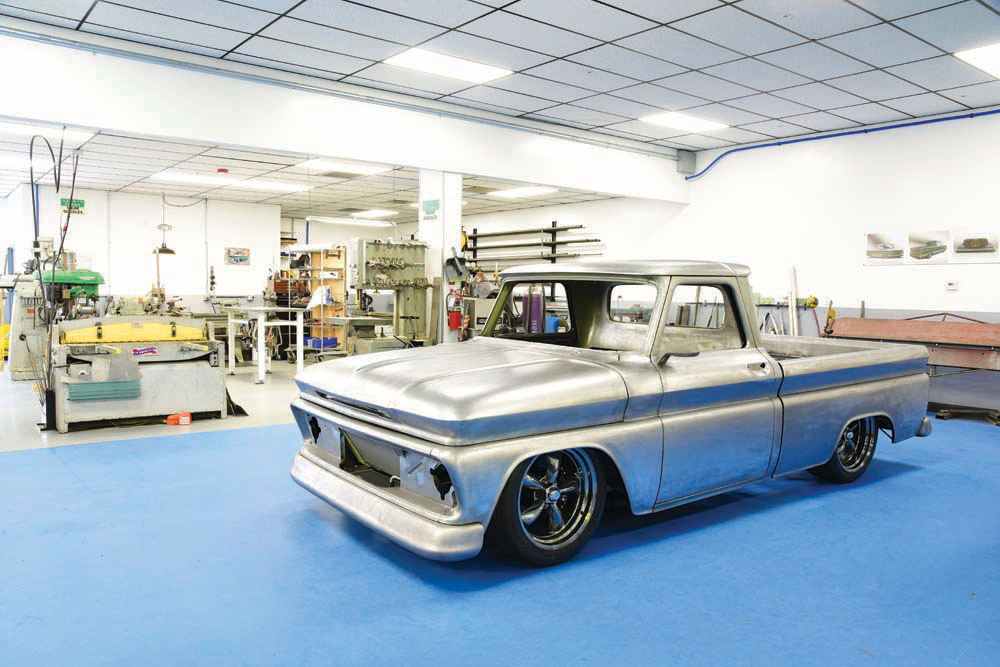 Read More: Classic Car Restoration: 1931 Model A Ford
Clayman along with his very talented team of craftsmen on staff are able to take on everything from mechanical updates to complete ground-up builds and also offer full service restoration & reconstruction. Over the years they have turned out plenty of well-known builds while also showcasing their attention to detail regarding their perfectly executed engine swaps, metal shaping capabilities, custom exhaust design, meticulous paintwork, and creative solutions to bring classic cars into a new generation of technology.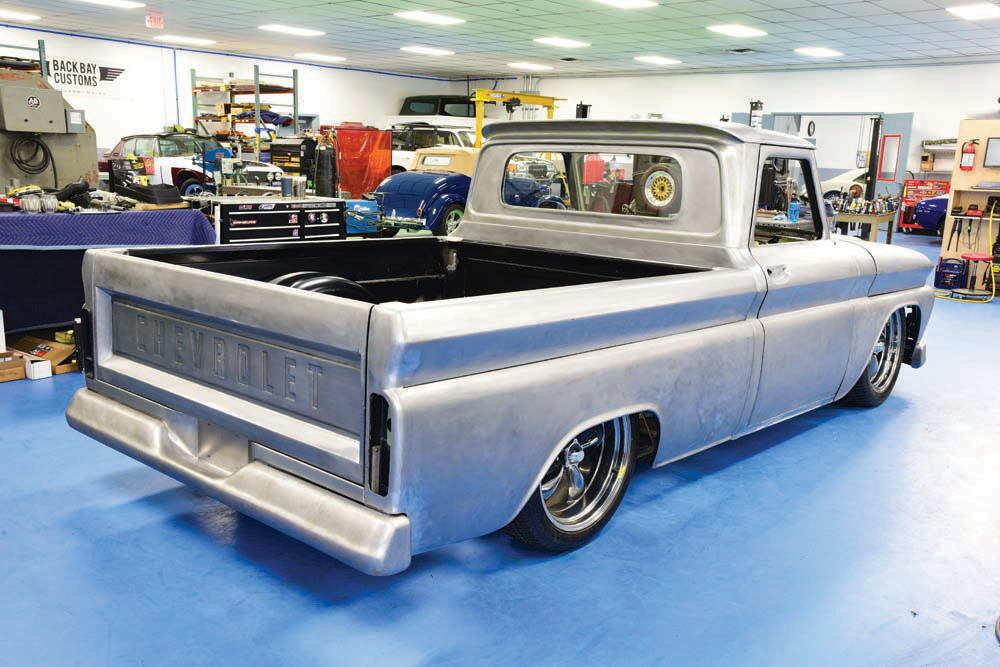 Back Bay Customs has certainly created a truly unique style that encompasses a fusion of contemporary elegance with modern technology and cutting-edge performance while also paying homage to the roots of hot rodding.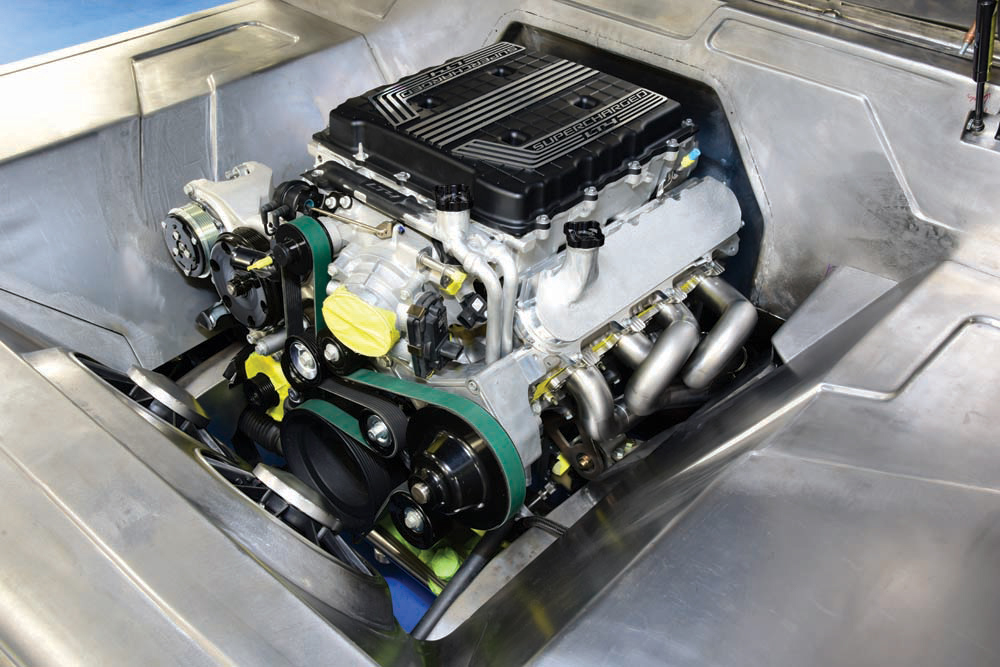 Long known for their custom metal fabrication skills, the team can handle everything from the simplest of jobs to the most complex. Most recently they were tasked with recreating unobtainable rear ends and suspension components for a client undertaking the restoration of extremely rare Toyota 2000GT sports cars destined for a private collection. Innovative suspension designs have also recently been incorporated into a number of classic Chevy truck builds as well as updates on a custom 1972 International Harvester Scout project, which also included a full body restoration and interior restyling.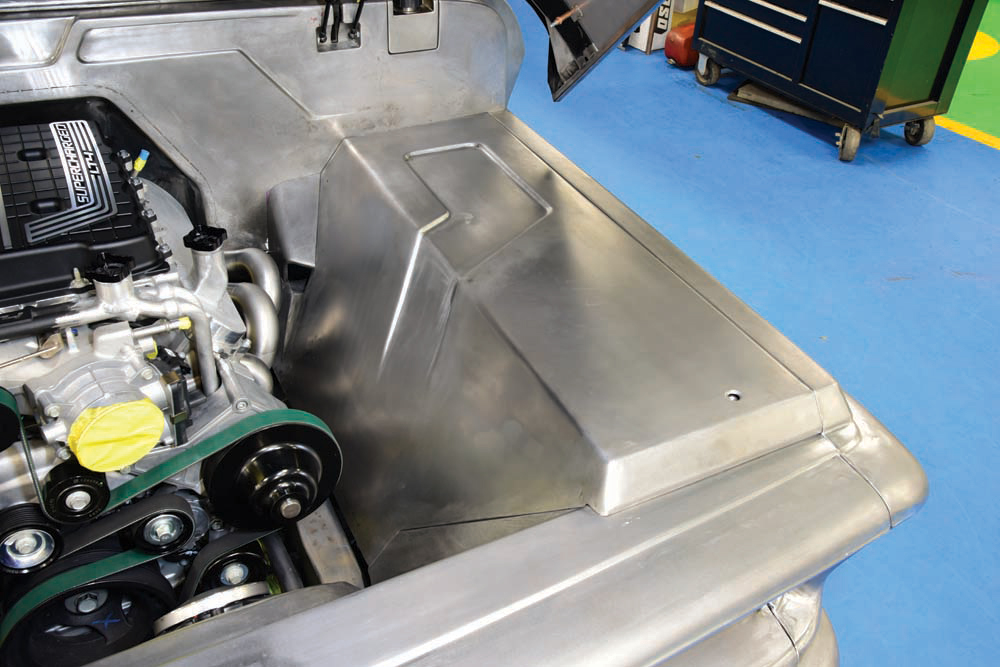 Walking the shop floor with Clayman, there were a number of projects underway, including an LS swap on a 1972 Nova, 1934 Chevy roadster reaching completion, rarely seen 440 Chrysler V8 powered Jensen Interceptor, and a bare-metal 1966 Chevy C10 owned by customer Chris Castro, which was a knockout.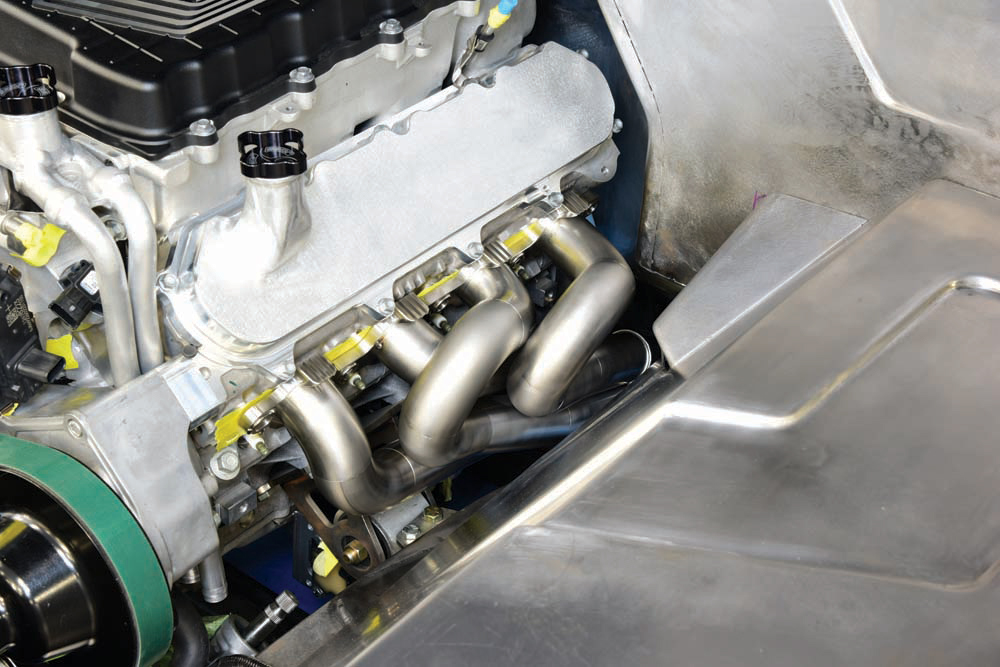 Read More: Steve's Auto Restorations
Taking a deeper look into the C10, it was layered with an endless stream of custom metal fabrication easily personifying Back Bay Customs' styling capabilities. With art renditions by well-known automotive artist Ben Hermance working along with Jeremy Katz of JK Automotive Designs of Stoneham, Massachusetts, the pair outlined the transformation beginning with a custom base for the build to rise from.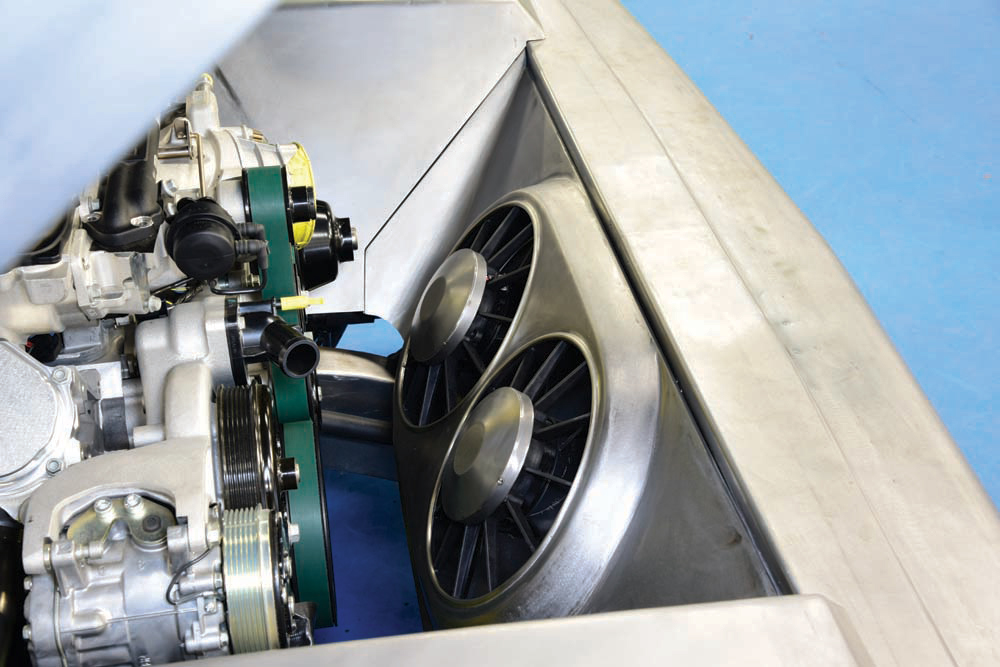 Starting from scratch, the team crafted custom CNC plasma-cut frame rails combined with chromoly tubular crossmembers. Out back, a Currie 9-inch rear end is suspended in place by a combination of modified RideTech StrongArms with matching HQ-Series RideTech coilover shocks and adjustable Panhard bar. To nail the stance up front you'll find RideTech upper and lower StrongArms deftly matched to their 2½-inch drop spindles, HQ-Series RideTech coilover shocks, and MuscleBar sway bar, all steering through a Detroit Speed rack-and-pinion.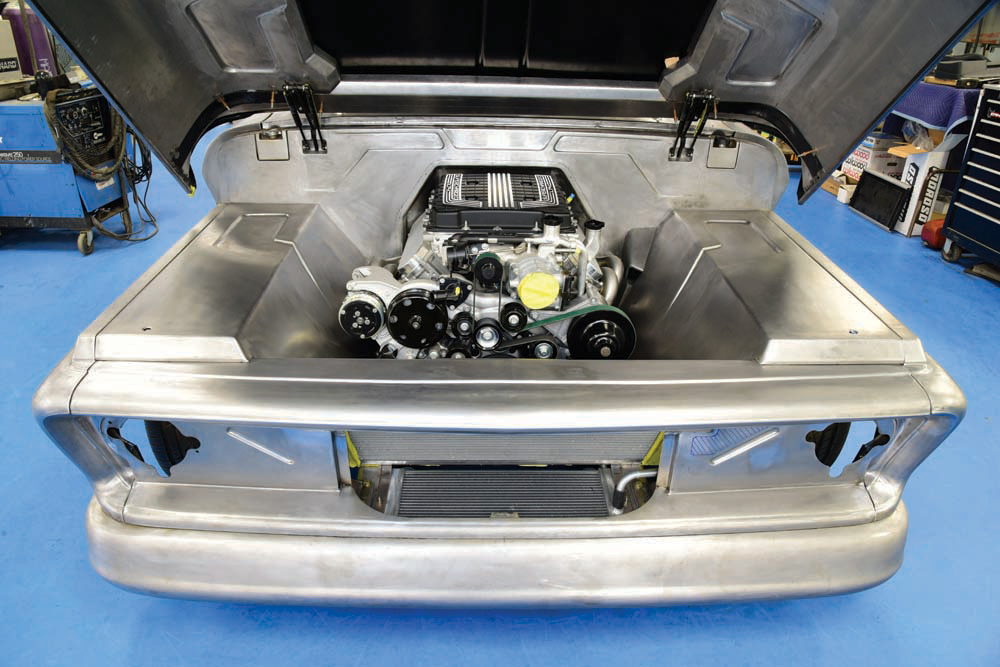 Wilwood 14-inch drilled-and-vented discs with 6-piston front and 4-piston rear calipers will bring it all to a halt at a moment's notice. The final wheel and tire combination will combine 20-inch Forgeline Roadster-Series wheels with Michelin Pilot Sport 4S rubber. Of course when planning out the power side of the equation, the team added a stout Chevrolet Performance LT4 engine wet sump supercharged V8 packing a whopping 650 hp linked to an 8-Speed Automatic 8L90E Transmission. Cool bits include modified Moroso billet valve covers, Holley Gen V accessory drive system, and stainless custom exhaust, headers, and flanges.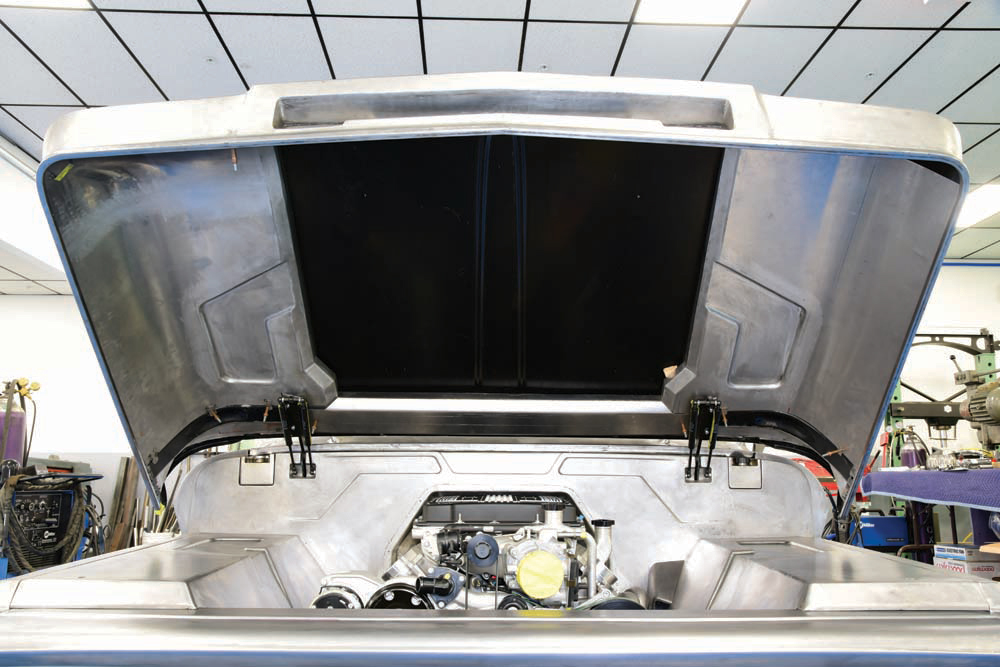 When it came time to address the sheetmetal, the team had more than a few tricks ready for the truck, with many of the changes being extremely subtle to balance out the final proportions. Starting up front the bumper was tucked and shaved; a new hood was crafted featuring a custom air intake while the roof drip rails were shaved with new perimeter sheet metal fabbed.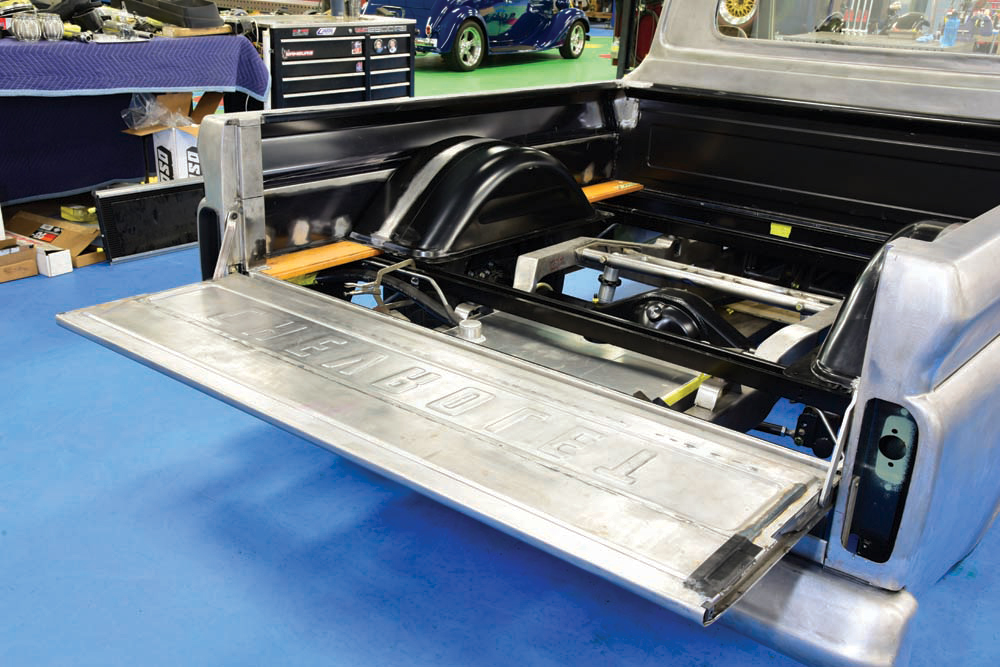 The front visor was then dropped 5 degrees, cowl filled, and a new medium rear window frame was installed complete with power glass. Finally the cab corners were reshaped to blend with the bed, which was widened by 1½ inches.
Read More: Ragtop Hot Rod Restoration: A Supercharged Flathead 1939 Ford Convertible
Underhood is pure art, showcasing custom fabricated inner fenders, core support with intercooler mount, dual fan shroud, and inner hood panels. A custom firewall with a 2¼-inch upper extension fully integrates fluid reservoirs as well as hood hinge pockets. Out back, the bed was widened 1½ inches, complete with a custom tailgate, raised bed floor, and bumper; factory wheel tubs were widened 3 inches and stake pockets were filled. Inside the cab the team fabbed up a fresh trans tunnel as well as inner rear cab panels. The interior will then be crafted by JK Automotive Designs who will also handle the unique grille, mirrors, bed floor, and taillights. This is one C10 that we can hardly wait to see the streets direct from the team at Back Bay Customs!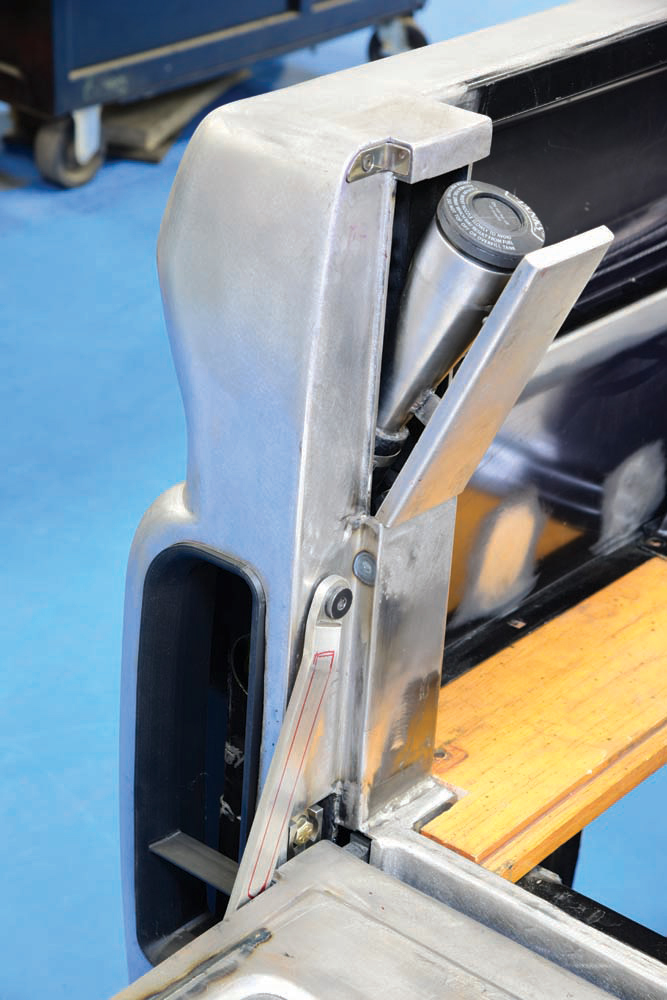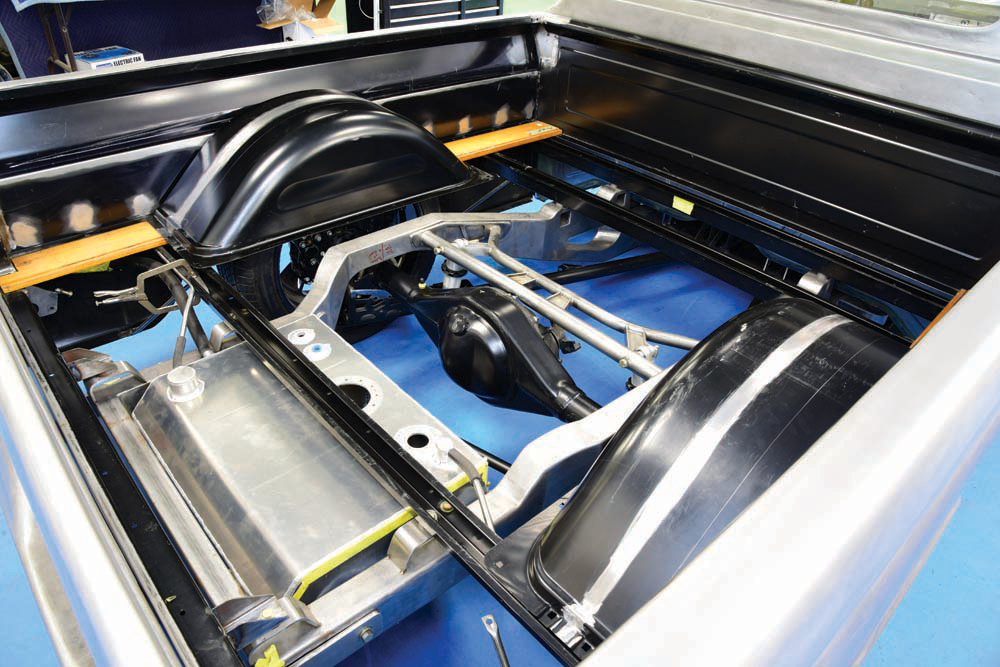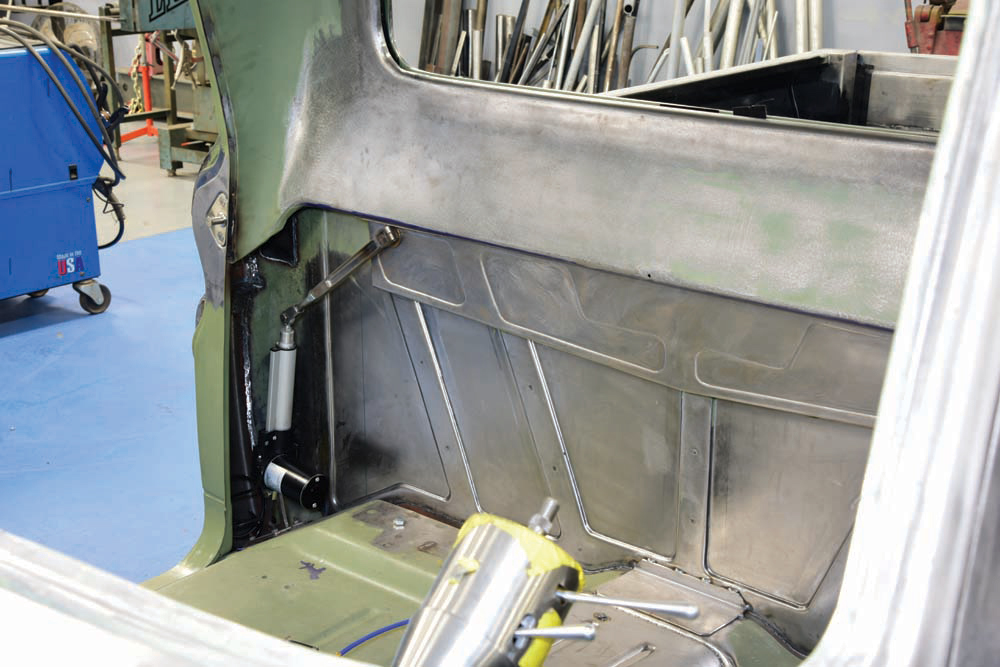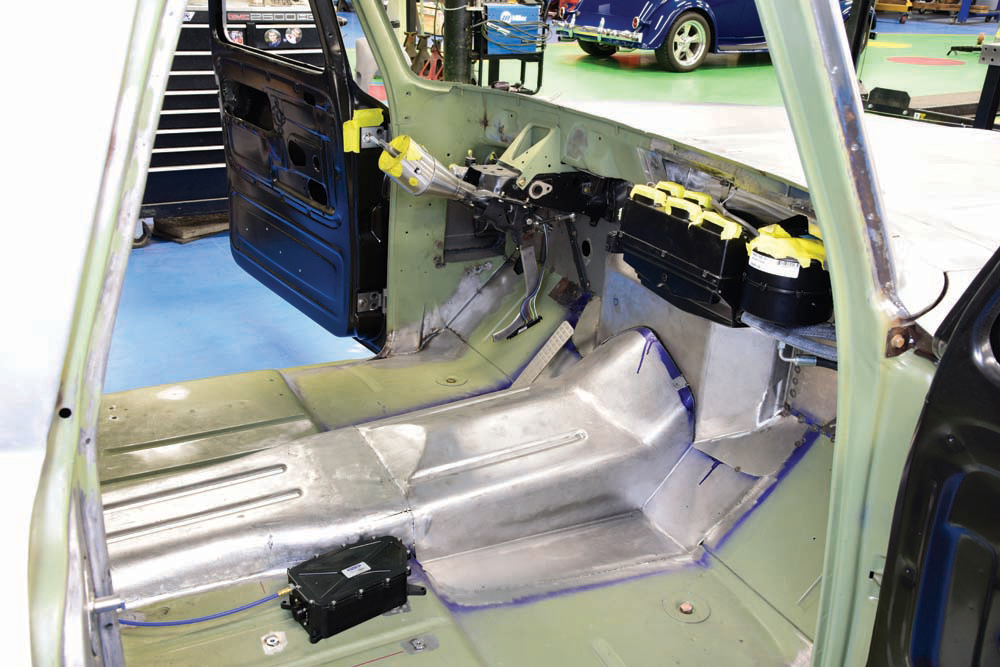 Source
Back Bay Customs
(207) 878-8542
backbaycustoms.com