Say Goodbye to Multiple V-belts with an Eddie Motorsports Serpentine System
By Ron Ceridono – Photography by Jason Scudellari
Many of our favorite cars wearing a Chevrolet nameplate were produced decades ago, but while we may love those vintage vehicles, there's no disputing they can often benefit from more recent technology. Things like electronic ignition, fuel injection, and an overdrive transmission are common updates. Of course there are less-complicated improvements that can also have a big impact. One example is a serpentine accessory drive system.
Rather than multiple V-belts and the stacked pulleys that are often required to spin engine-driven accessories, a serpentine system uses a single belt. The obvious advantage is that a lone belt with all the pulleys on the same plane takes up much less room on the front of the engine. There are also a number of other reasons to make the switch. A single, flat belt is much more efficient than multiple V-belt drives due to reduced friction. And the use of an automatic tensioner reduces maintenance and allows all the engine-driven accessories to be mounted solidly, as they don't have to be moved to tighten the belt. Another benefit is the spring-loaded tension absorbs harmonics that occur in the drivebelt in operation. In addition, if a serpentine belt has to be changed it eliminates the need to remove and readjust a number of other belts, which is often the case with V-belts.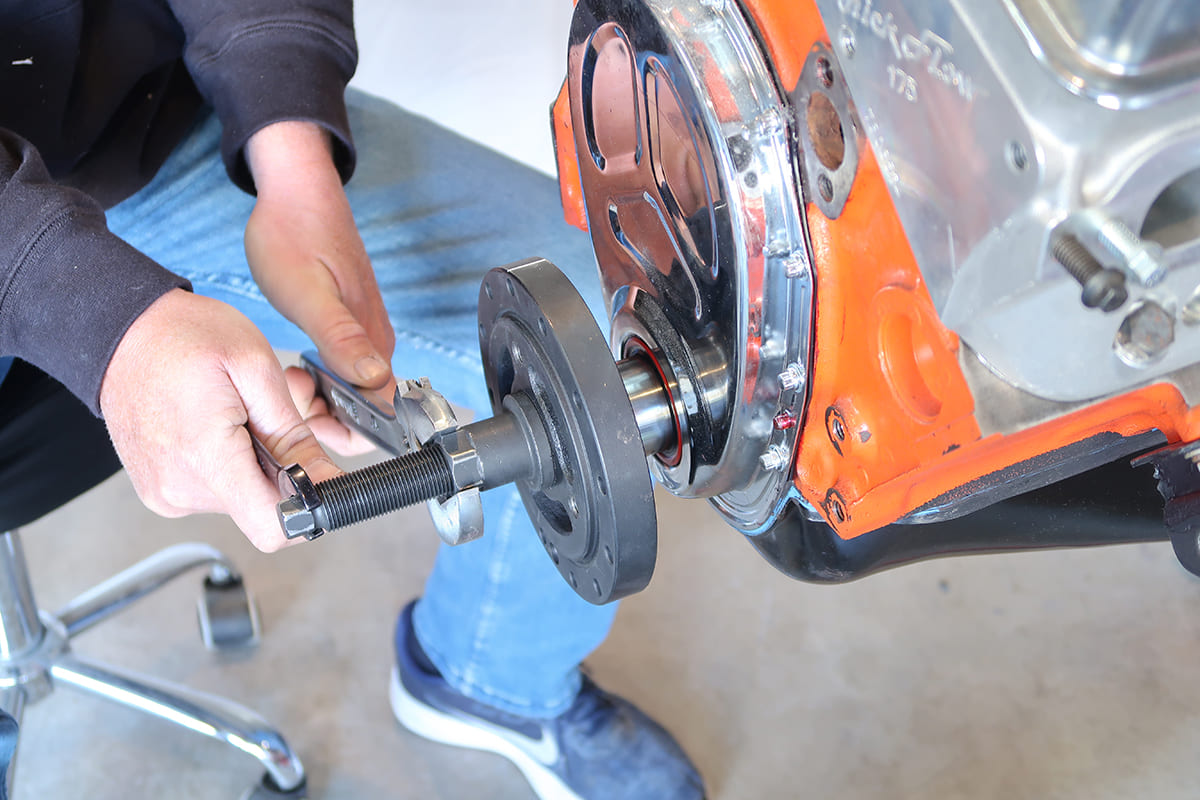 While it may come as a shock to the red, white, and Bowtie Brigade, it was Ford that first introduced serpentine drivebelts on production cars. According to an article published in a Kansas newspaper, Great Bend Tribune, a native of that state by the name of Jim Vance developed the serpentine drive system in 1974 while working for the Gates Rubber Company. The design received a patent and was offered to General Motors, but they passed. However, Ford thought it was a better idea and introduced serpentine belts on Mustangs in 1979. By 1982 GM followed suit and today virtually every new car and truck is so equipped. Fortunately for those who want to add a serpentine drivebelt system to a Chevrolet engine without one, be it a small-block, big-block, or LS, Eddie Motorsports has everything you need to make the switch.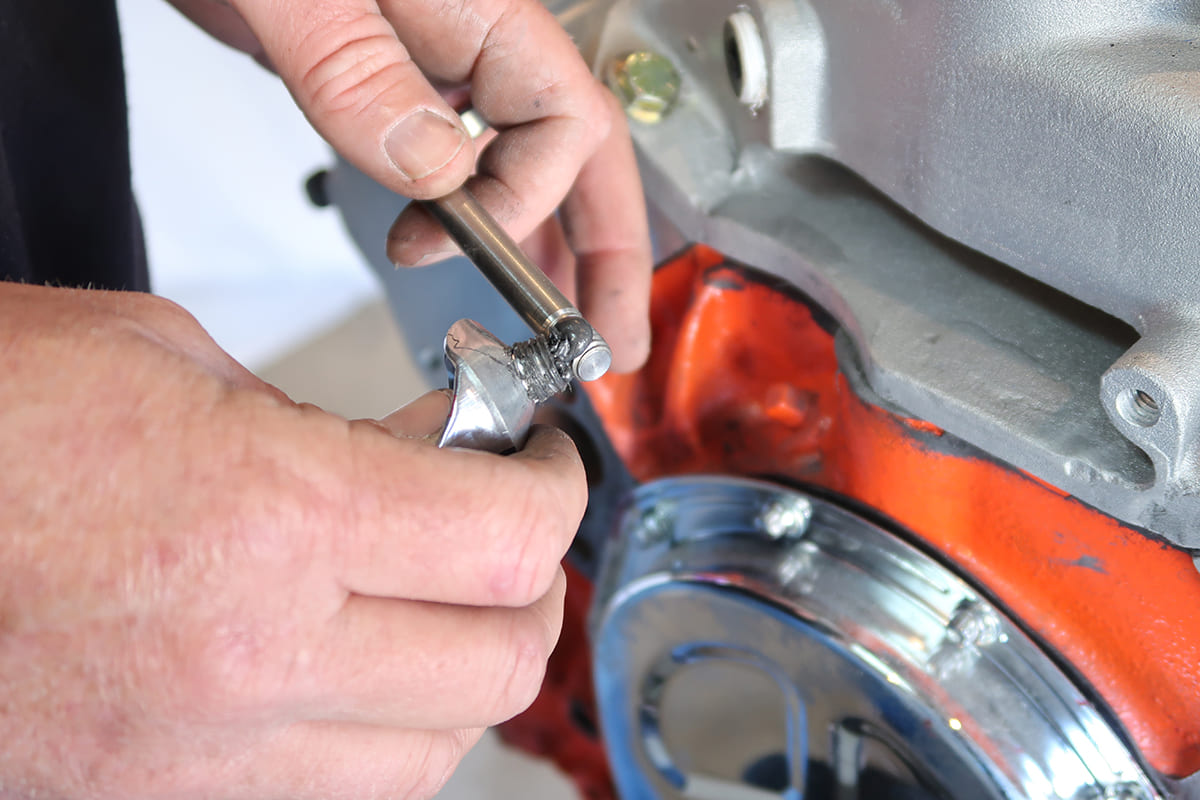 All of the Eddie Motorsports serpentine kits contain CNC-machined billet aluminum brackets and pulleys, all of the necessary stainless steel fasteners, an aluminum water pump, Powermaster 170-amp alternator, Gates tensioner and serpentine belt, Sanden A/C compressor, and a GM Type II power steering pump. Standard S-Drive kits come with a six-rib belt and pulleys while the S-Drive Plus series feature an eight-rib belt and pulley set. Designed for high-performance applications, the S-plus series will handle 33 percent more torque and horsepower than standard six-rib systems. All S-Drive kits are available in raw machined or highly polished finish as well as a variety of anodized or Fusioncoat colors.
In addition to being beautifully executed and engineered, Eddie Motorsports S-Drive systems are simple to install. All Chevy engines retain the stock timing chain cover and small- and big-block kits use the water pump attachment points and existing holes in the block and heads as mounting points. LS engines require the drilling and tapping of one hole. Regardless of the engine involved, installing an S-Drive kit is the easy way have all the benefits of a serpentine drivebelt—and say goodbye to those multiple V-belts and hello to the single scene.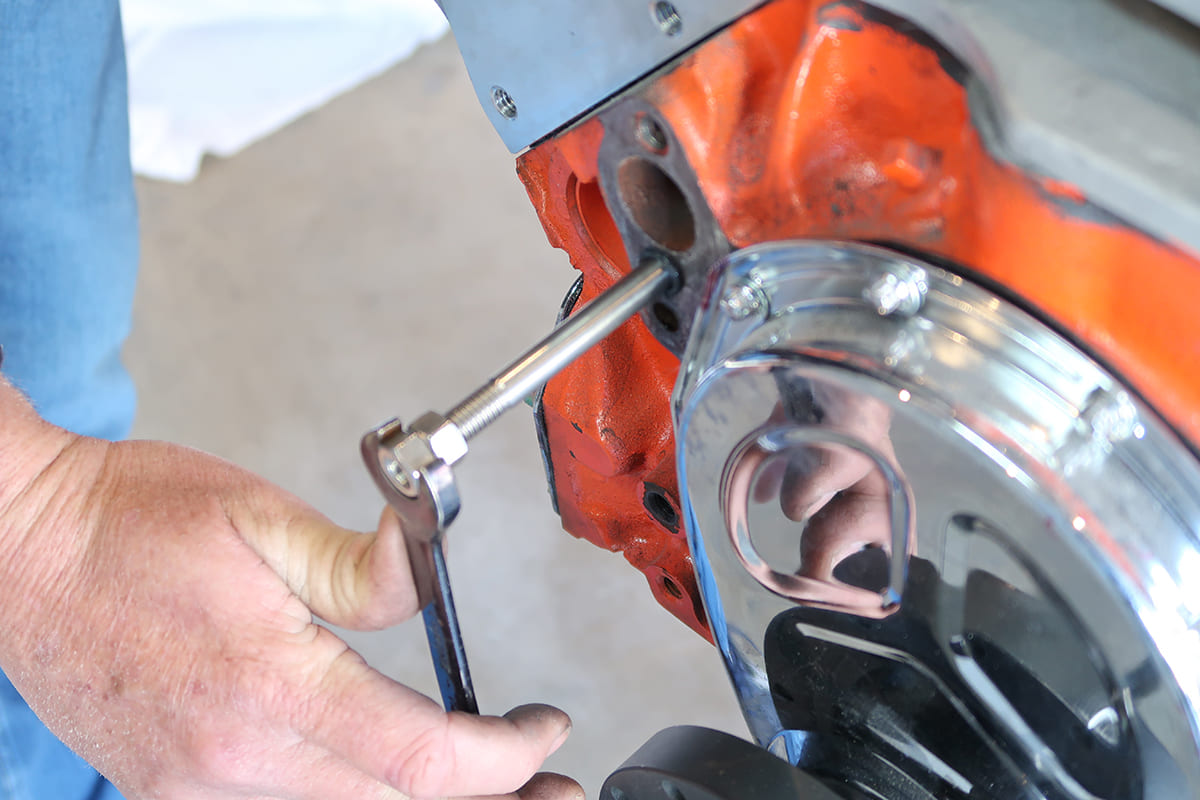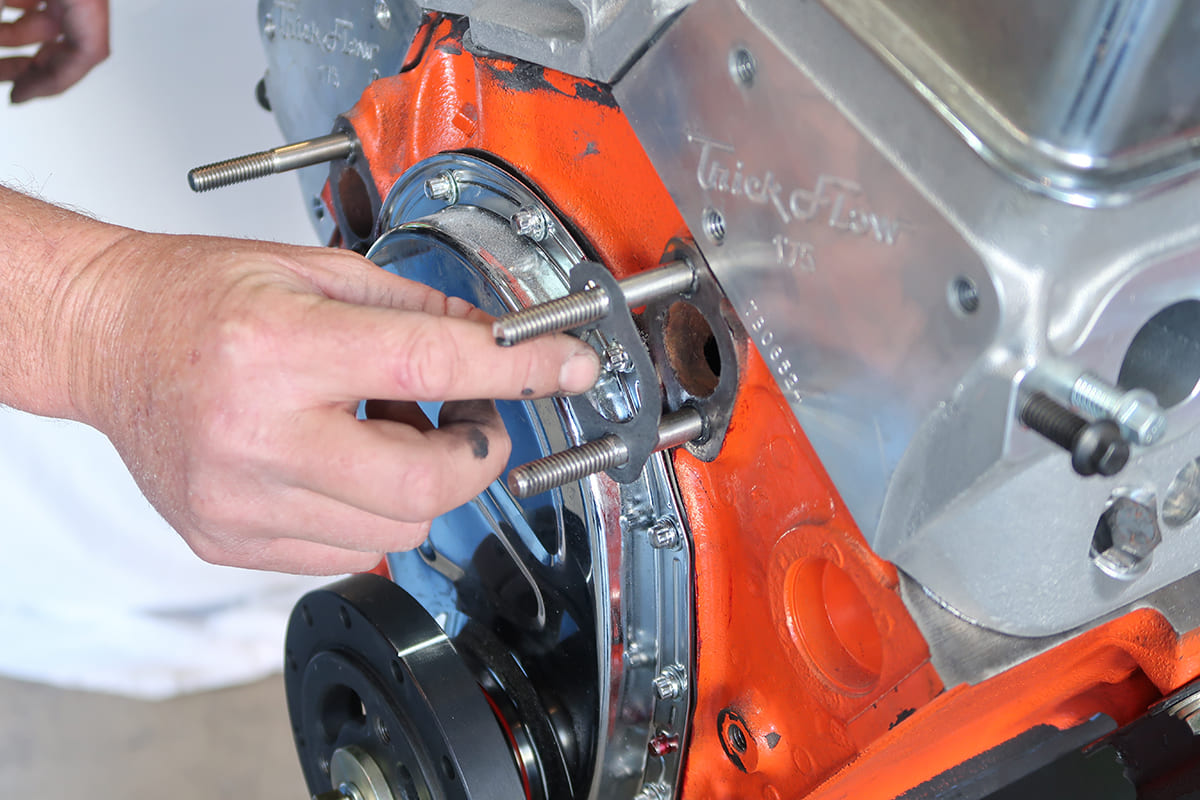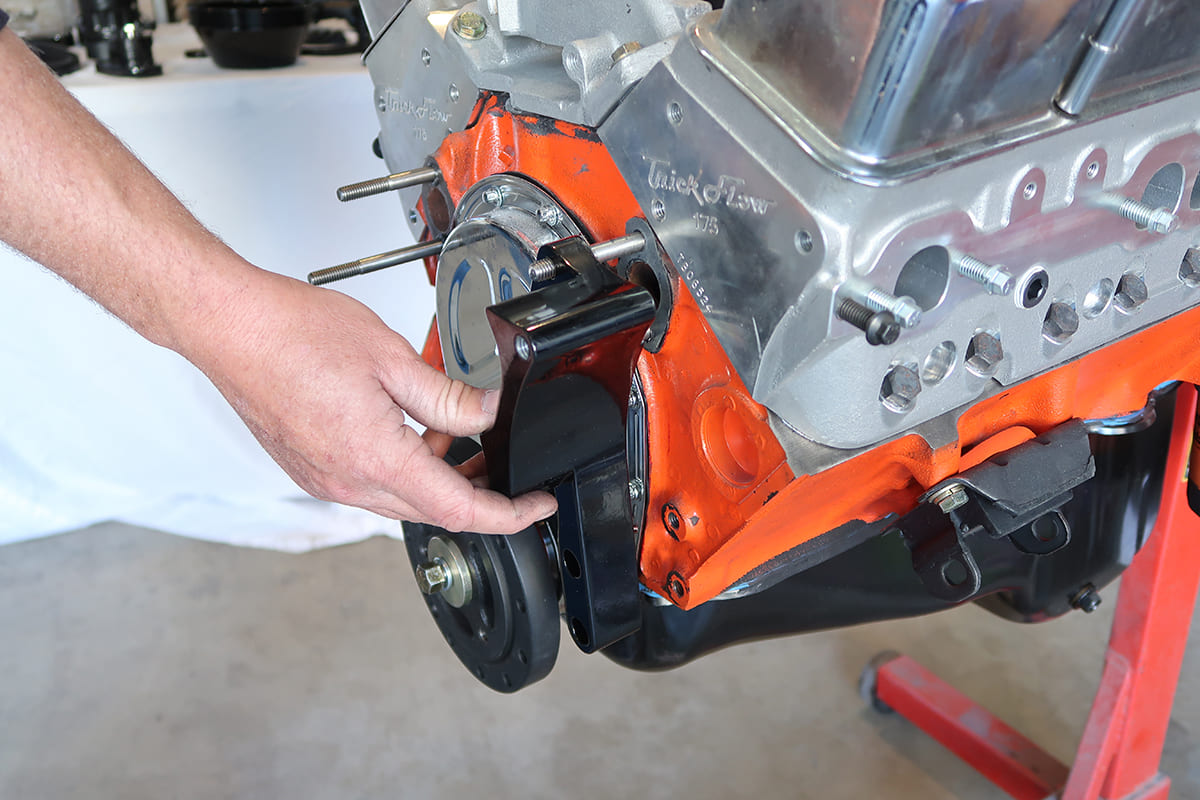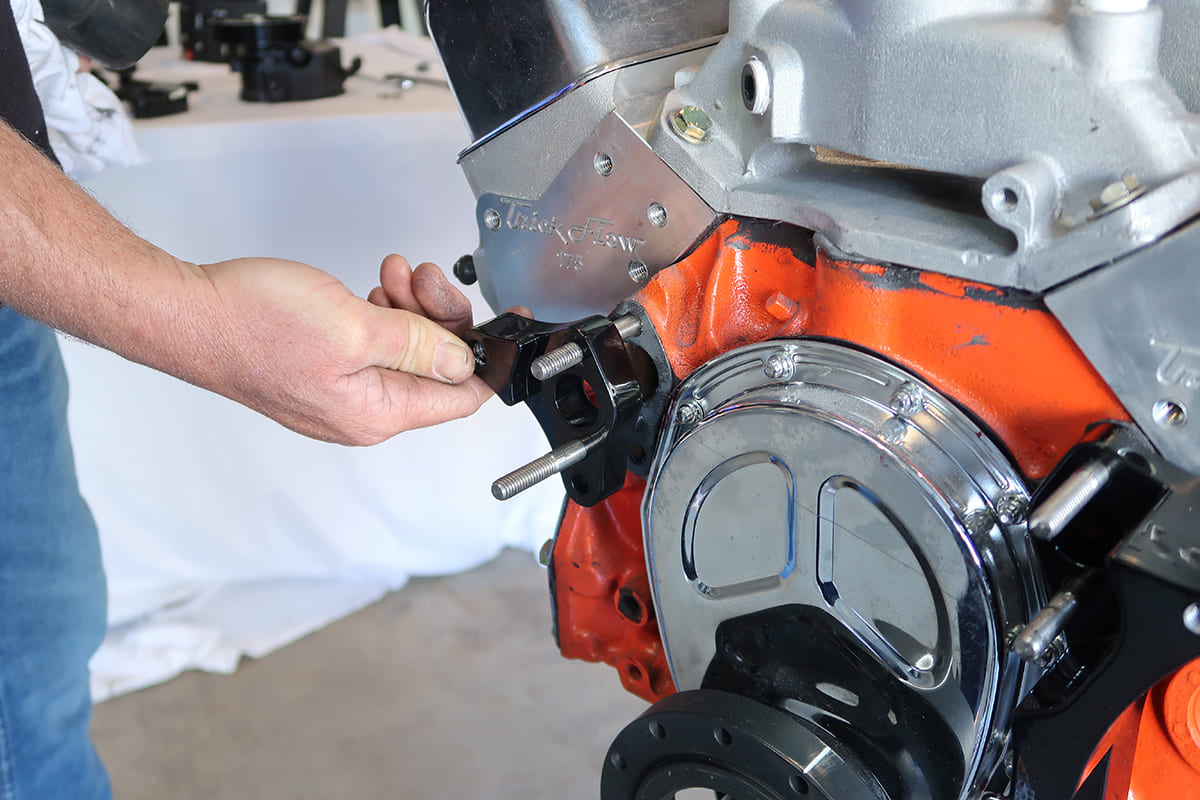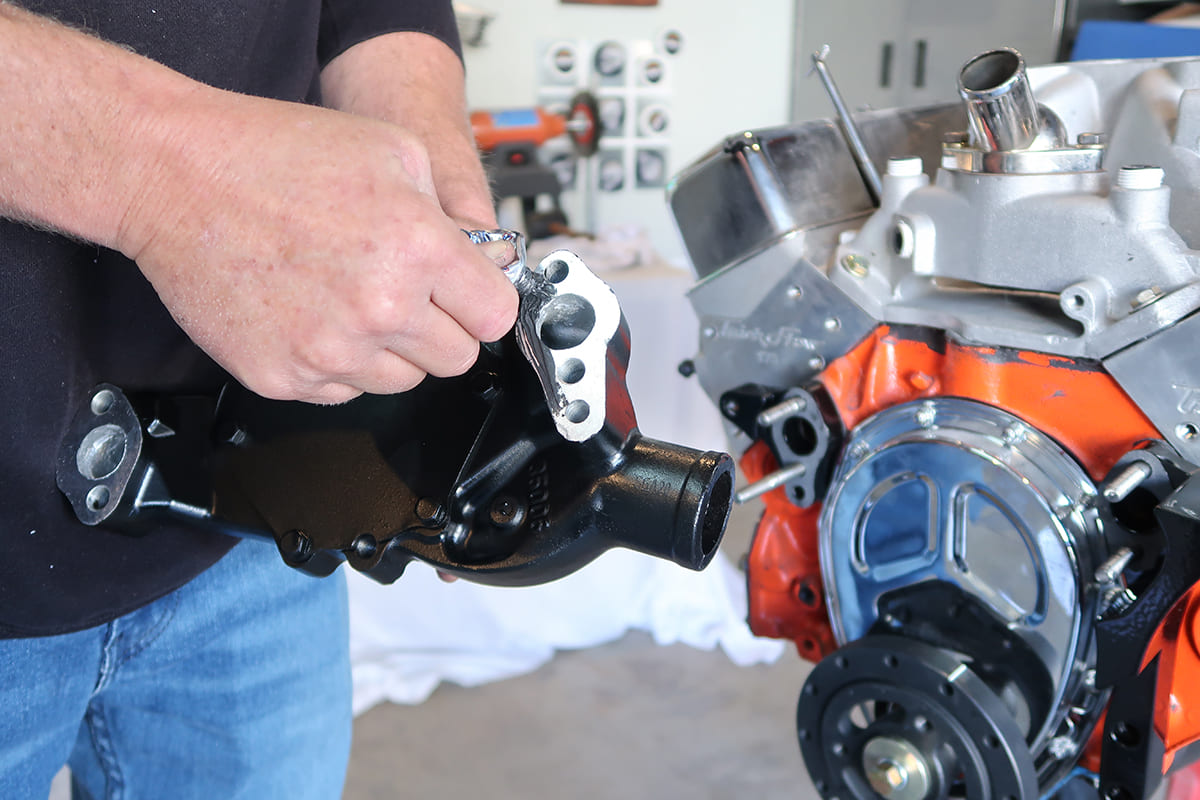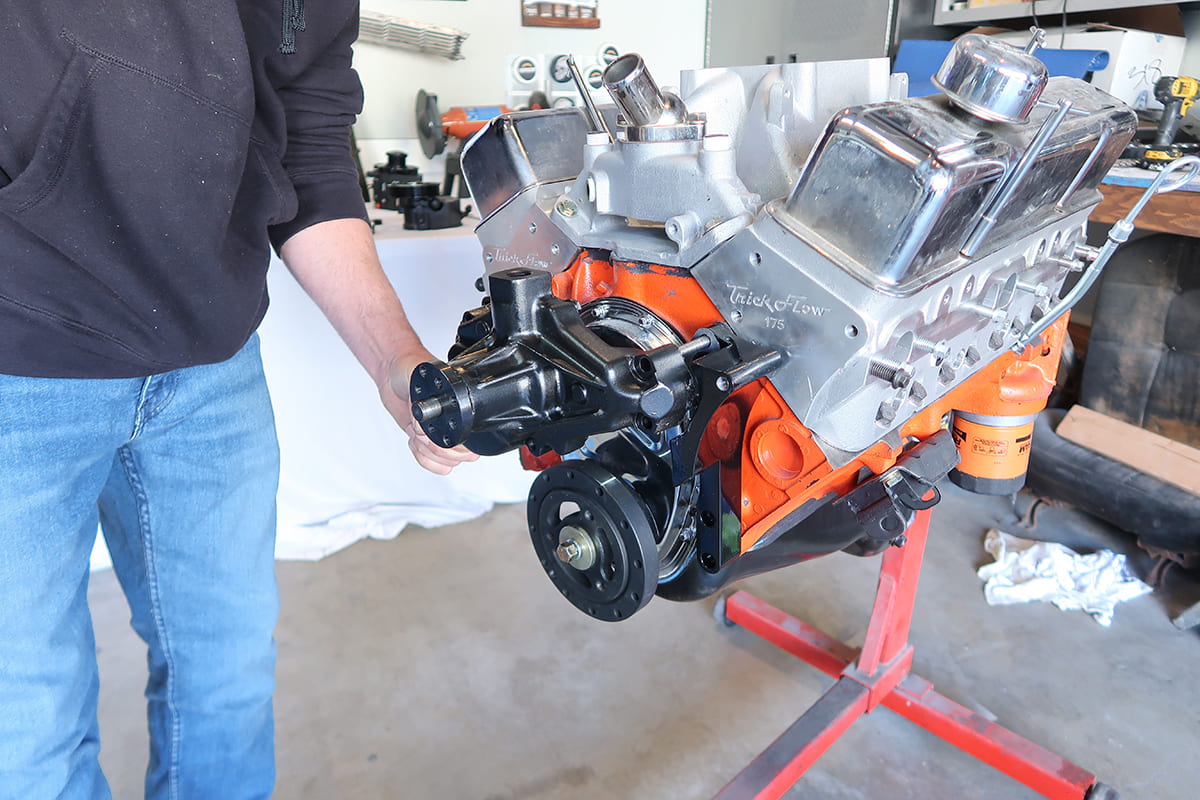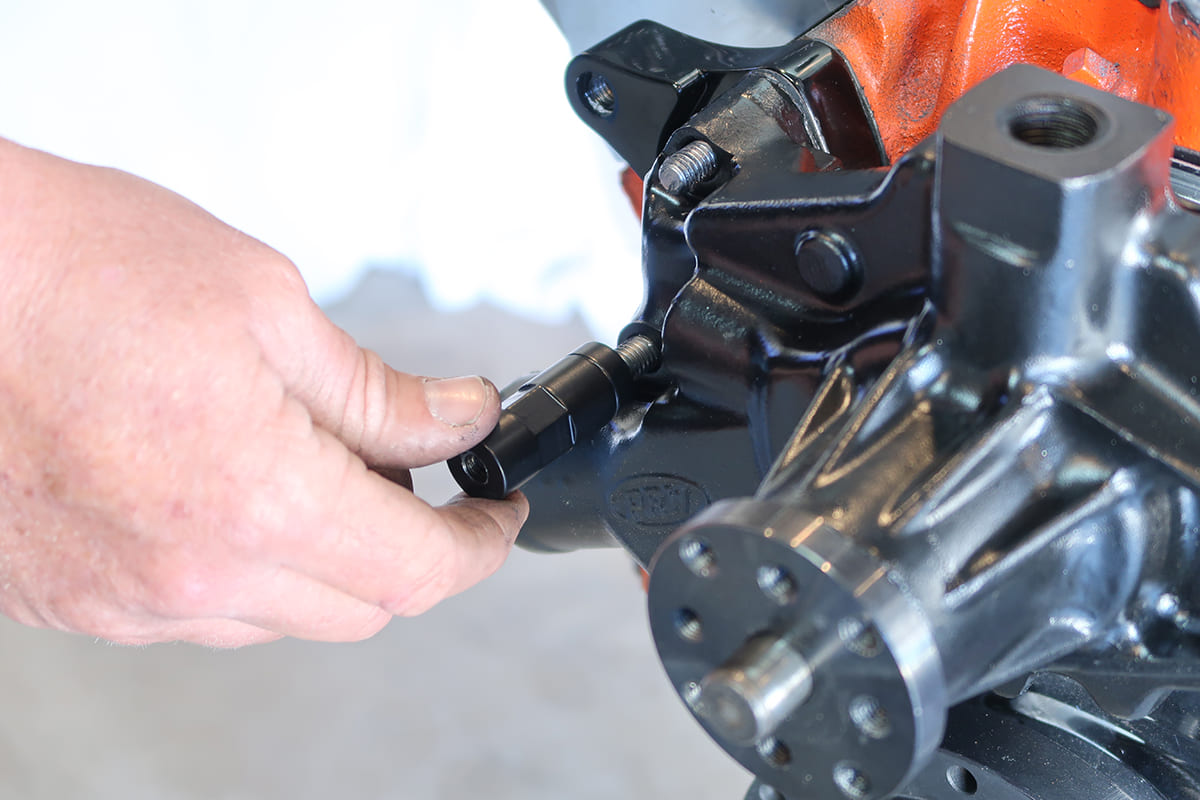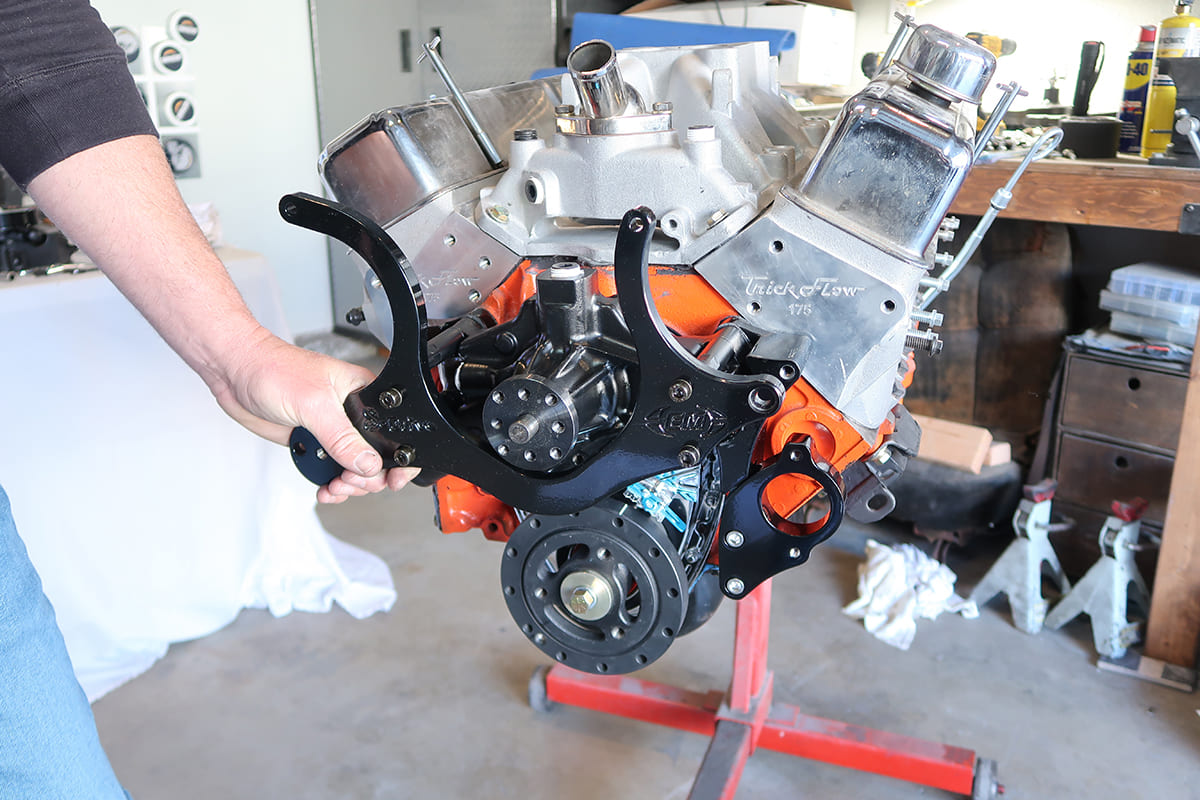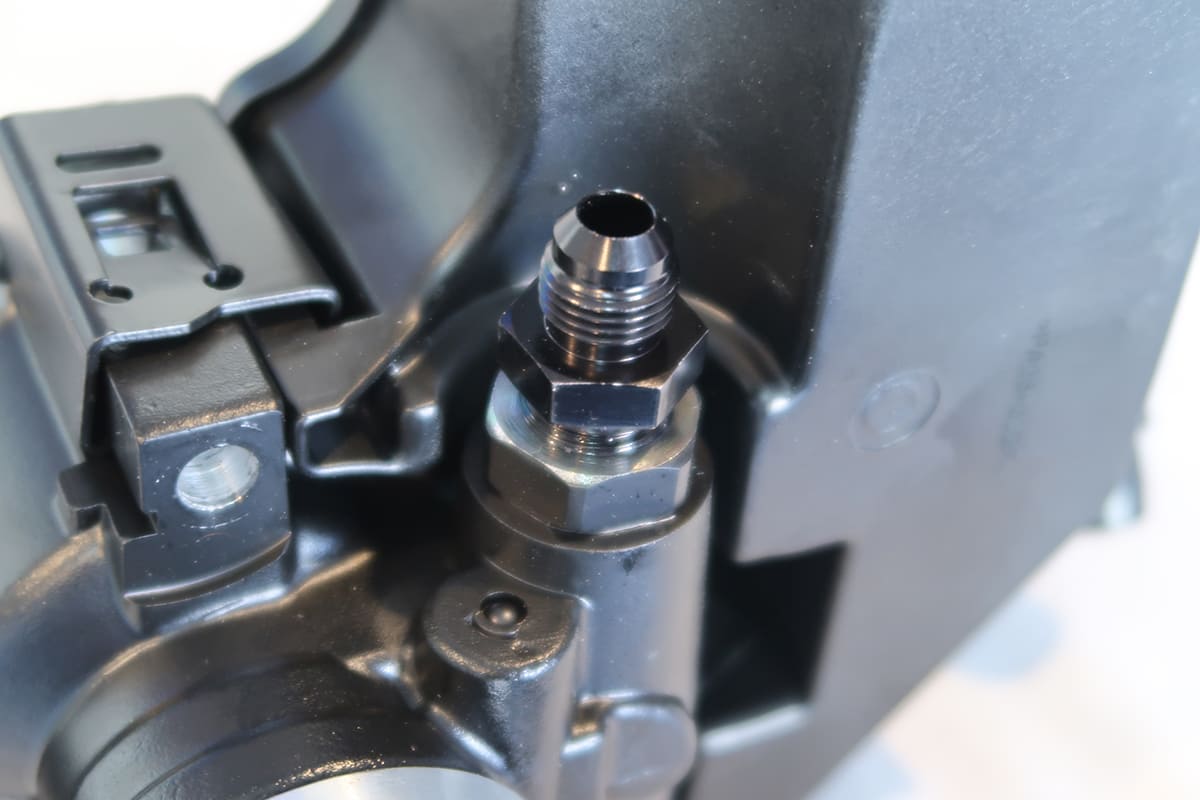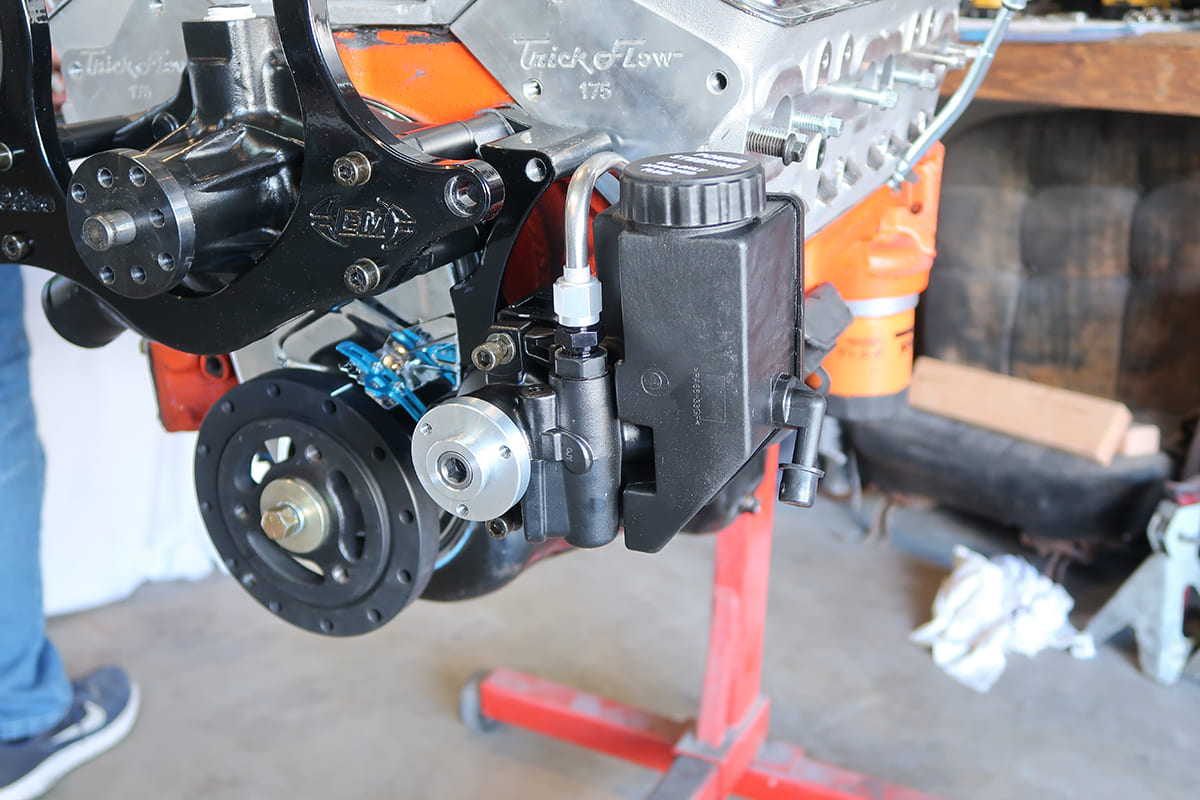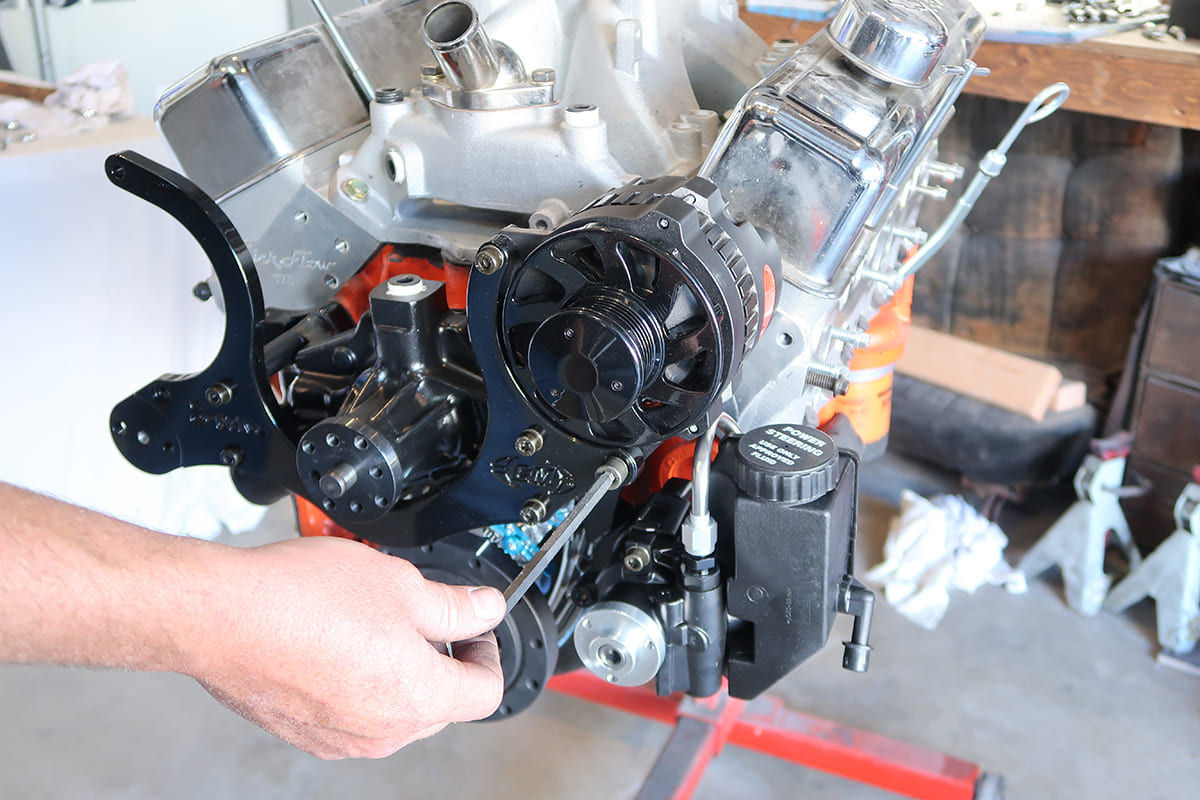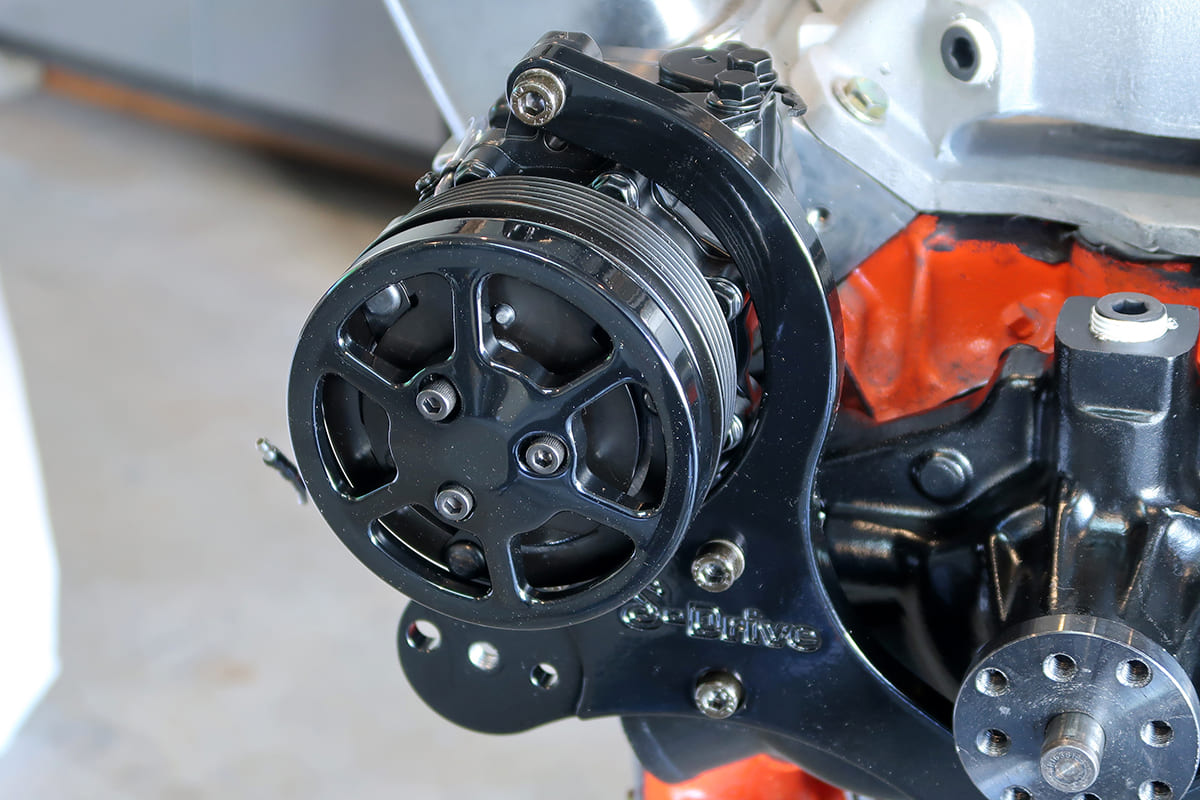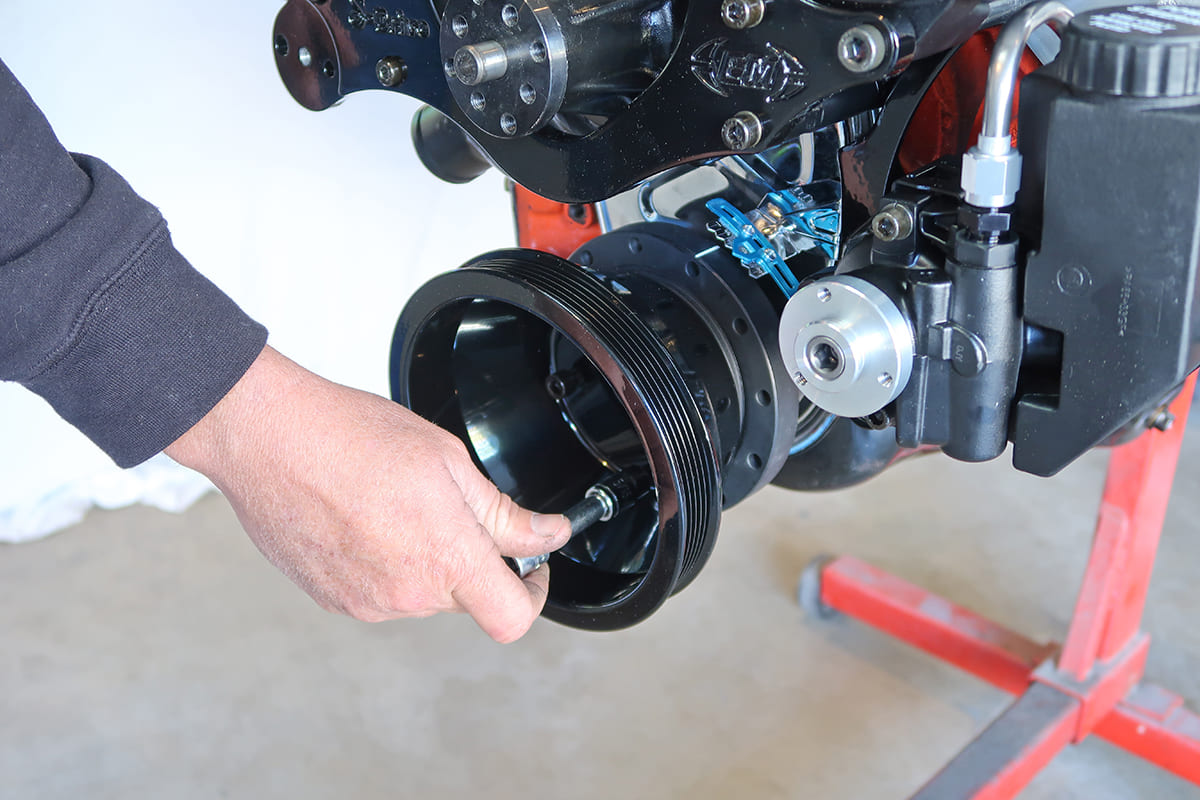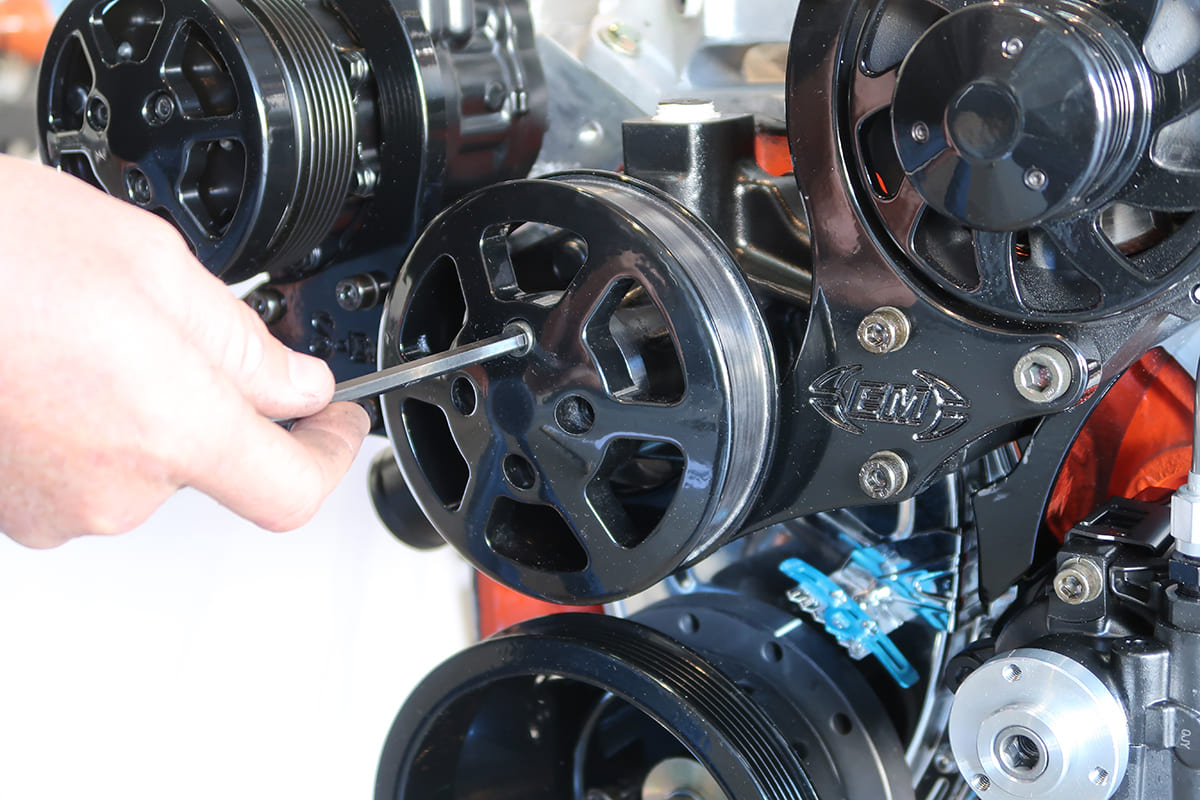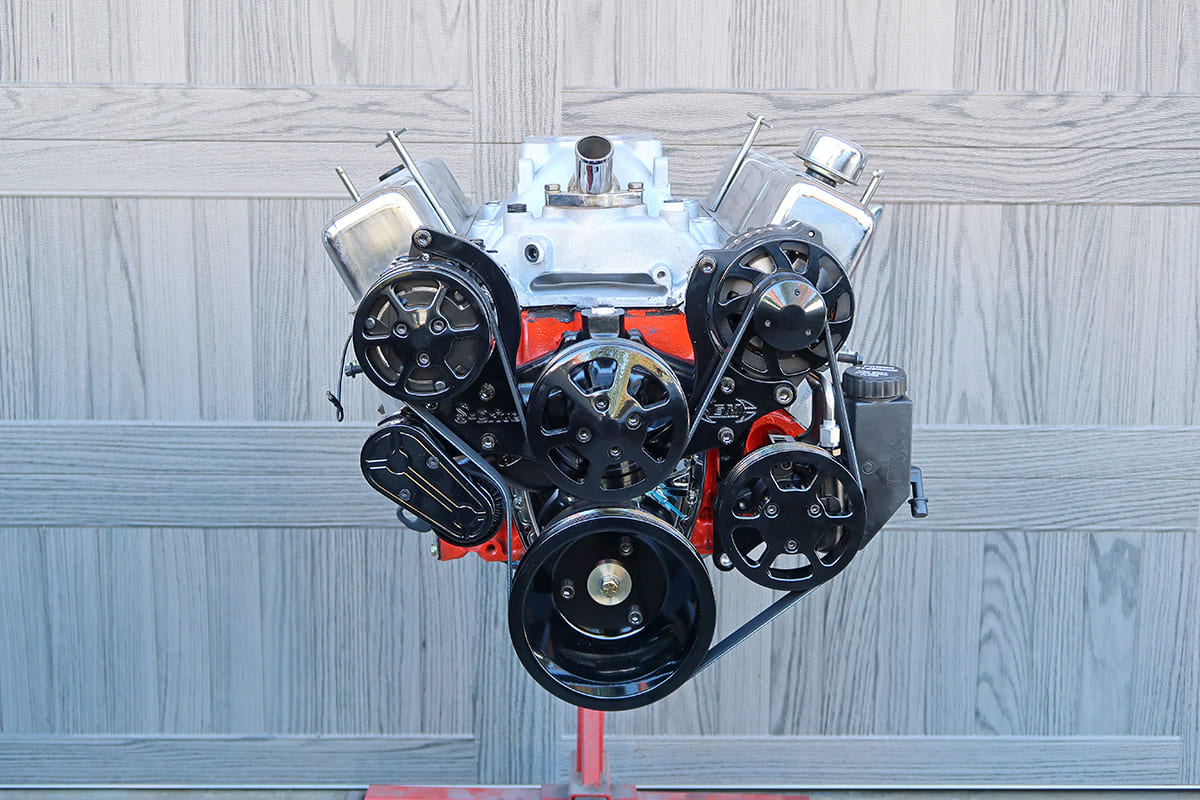 Source
Eddie Motorsports
(888) 813-1293
eddiemotorsports.com