Improving Shift Feel With A TR3550 transmission in a 1976 Ford F-100
By Don Lindfors – Photography by the Author
When we think of Classic Truck Performance the first thing that comes to mind is the engine. These days that usually seems to involve 5.0 Coyote or LS swaps. Other performance enhancements center around suspension or complete aftermarket chassis upgrades and bigger brakes. Transmissions seem to be forgotten in many cases unless an entire modern drivetrain is being transplanted.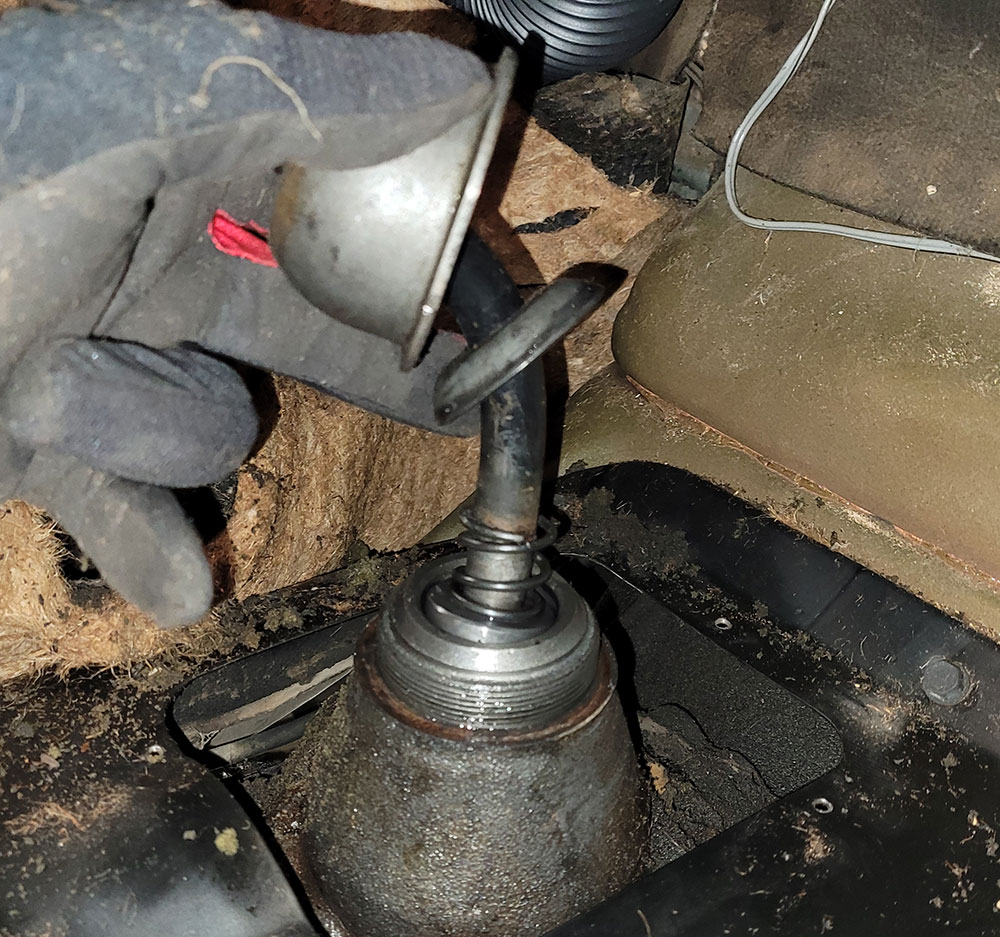 When our classic trucks were new, they were designed as work vehicles and as such engine and transmission choices were geared toward that end. Automatics weren't all that common and in the case of GM, offerings were originally the two-speed powerglide transmission, later replaced by the Turbo 350 and Turbo 400. Fords were blessed with three-speed auto, but none of these transmissions, and the accompanying rear end gear ratios, were designed for the way we use classic trucks today. As personal transportation, performance vehicles, and weekend cruisers, these old gearing options don't cut it with today's faster speeds that seem to be the norm. On the manual transmission side, things weren't much better with three- and four-speed "truck" transmissions. Heavy gears and slow shifting do not make for a lot of fun when driving a three-pedal truck for pleasure.
Read More: The Perfect C10 Combo!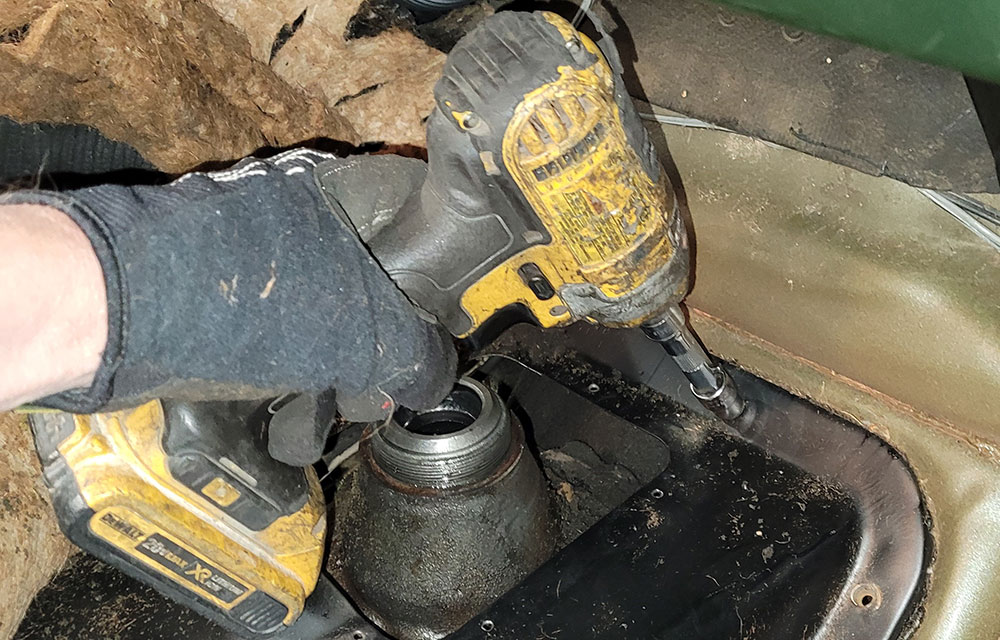 Our project 1976 F-100 was ordered as a farm truck where it spent most of its life. It had an unusual combination of a 302 small block Ford with a four-speed BorgWarner T18 transmission, popularly called the "Granny Low" transmission. First gear is an absurdly low 6.32:1 ratio, good for crawling up the side of a mountain with a heavy load. It also means you go about 10 feet before needing to shift the big gap to Second. When put behind Ford big block engines or the mighty 460, most owners just choose to use the torque and start off in Second gear, but that isn't really an option with the 302 engine. Something had to change to make this old truck more enjoyable.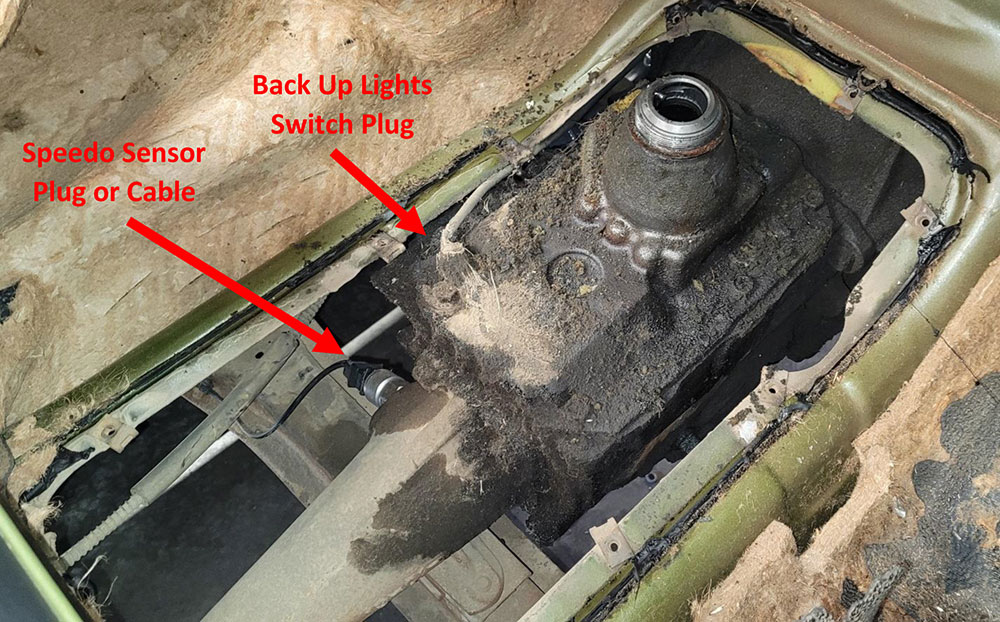 We thought about doing a late-model engine and transmission swap but we really like the 302 Ford engines and want to keep this truck a budget build. Not everyone is ready to drop $10,000-15,000 (or more) on a Coyote swap. We thought about doing a four-speed AOD automatic transmission, but there is something about the fun of rowing your own gears that still appeals to us. So, we decided to look at modern manual transmission options.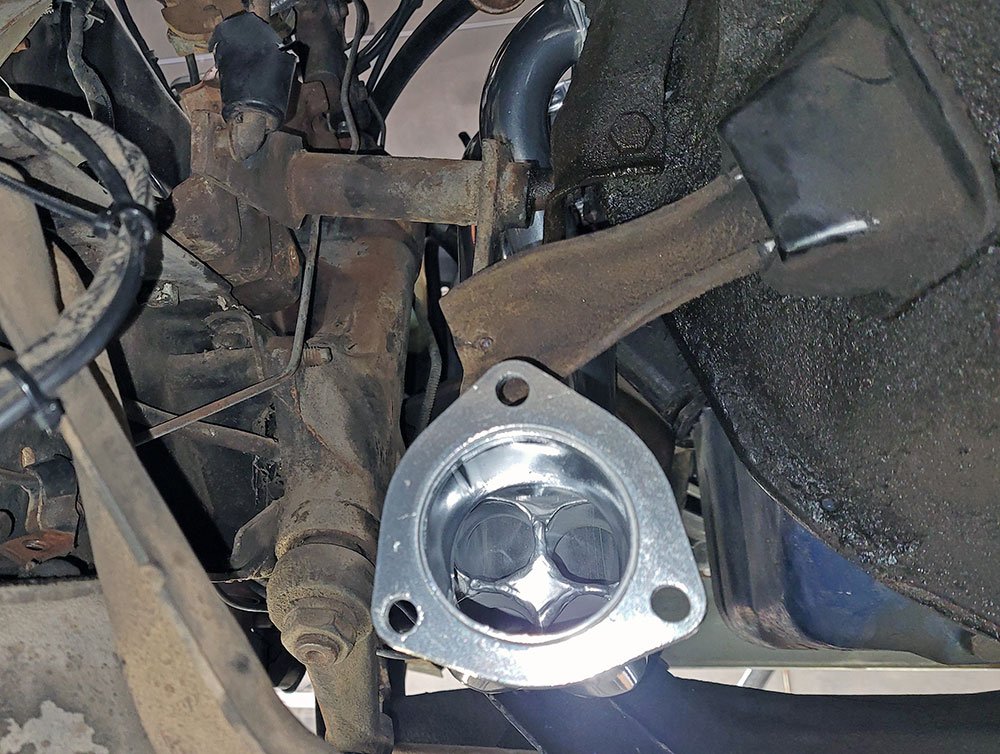 TREMEC has become the leader in aftermarket performance transmissions as well as the builder for many OEM manual gearboxes. Although we would have loved to just order up a new five-speed TKX transmission  or six-speed T56 Magnum transmission and an installation kit, you will drop a good $5,000 or more to go this way. Keeping with our budget theme, we decided to see what was available. We did some forum watching and found a TREMEC TR3550 five-speed that a fellow was taking out of his Falcon to get the latest six-speed. The TR3550 is the basis for the TKO 500 and 600 and is perfect for our projected power output.
Read More: No-Holds-Barred 1956 F100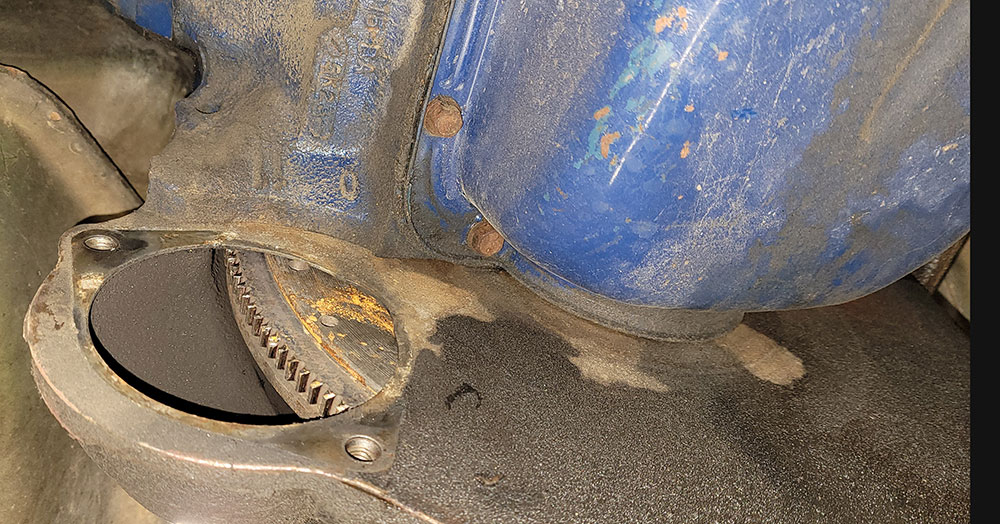 This transmission is somewhat unique, having only come in one car as an OEM offering, the 1995 Mustang Cobra R. But it was also offered as an aftermarket offering until 2004 when the TKO 500/600 were introduced. We talked to the Falcon guy and made a deal to purchase his TR3550 and he included a new clutch, throw-out bearing, and the driveshaft with the proper yoke. We opened the transmission and it was like new, and the oil was clean and clear. To install this in our 1976 F-100 we needed a bellhousing and a way to connect the clutch to the truck. We probably could have made the original Z Bar mechanical linkage work with some fiddling around but figured there was a better way. We talked to Bruce Couture at Modern DriveLine and found out there was. Modern DriveLine has been at the forefront of the Ford five- and six-speed transmission conversion business for over 20 years and a TREMEC Elite distributor since 2008. They were the innovators in cable clutch conversion kits for early Mustangs and T5 transmission installation kits and now offer complete kits for not only Fords, but also GM, Mopar, and even AMC vehicles. They are also a leader in hydraulic clutch conversions with thoroughly engineered kits. For our F-100 they offer a simple cable conversion using the stock clutch pedal and connecting to the TREMEC clutch fork. They have hydraulic conversions for earlier F-100s and are working on them for the 1973-78 trucks as well. Our conversation with Couture also shed some light on the shifter position of our new transmission. The original Granny low shifter was a massive affair that started very far forward, basically under the dash. The new transmission shifter would be right against the seat and might work with a forward leaning shifter but would keep my wife from driving as the seat couldn't slide forward. Modern DriveLine had a solution in a Tremec Mid-Shift kit that would move the shifter forward about 7 inches, a perfect location. So, we ordered up the Cable Clutch kit, a new OEM-type bellhousing with clutch fork, the Tremec Mid-Shift kit, and the necessary hardware. We decided to splurge a little and get a fancy Billet Shifter from Lokar Performance Products, along with one of their high-quality shifter boot kits. We also needed a new 153T flywheel (the T18 transmission used a 164T) and went with a Ford Performance SFI billet flywheel and a set of ARP flywheel bolts to hold it all together.
Read More: Inaugural Reunion Classic Truck Show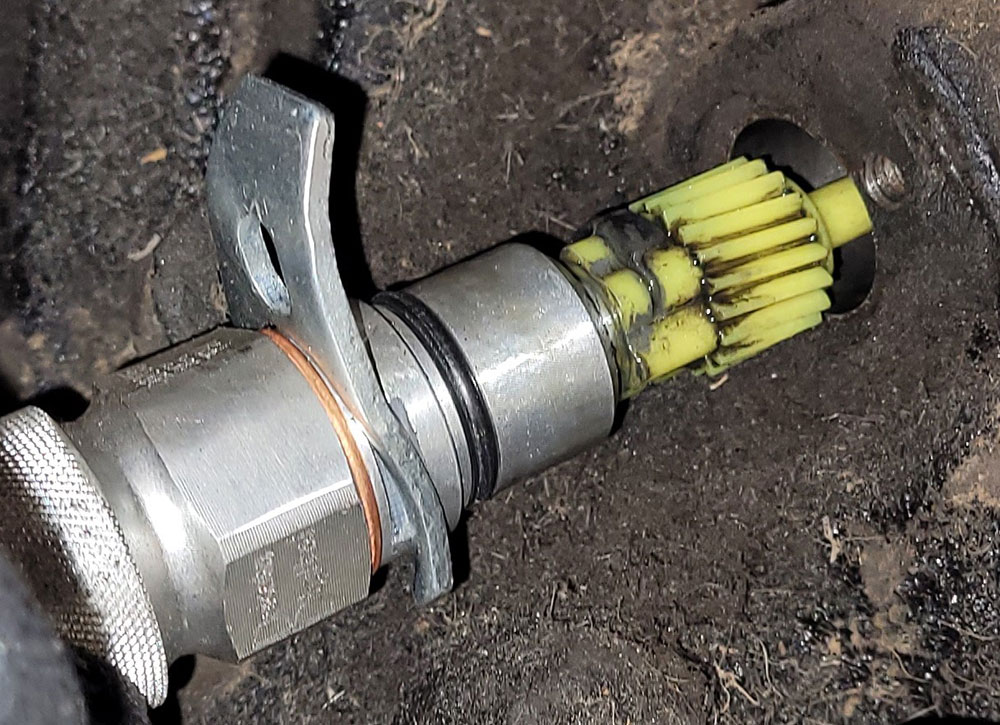 The installation was quite straight forward as you'll see in the photos and captions. We were able to use the original transmission crossmember by moving it rearward and drilling two new mounting holes. The yoke that we got with the transmission was the same U-joint size as our truck driveshaft, so we installed it with a couple of new U-joints. The driveshaft was an inch too long, so a local driveshaft shop shortened it and gave it a new balance job overnight.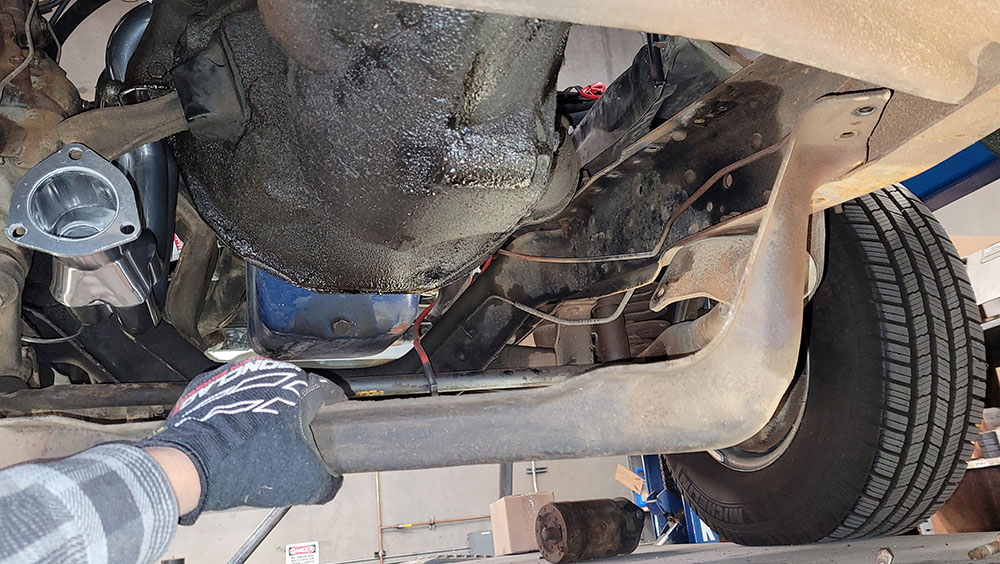 Now that we are driving the truck again it is amazing how much this swap transformed the truck, making it much more fun to drive. No more shifting out of First before passing the crosswalk or slipping the clutch to start in Second. The shifts are nice and crisp and the 0.68 Overdrive not only lowered the revs by about 900 rpm at 70 mph, resulting in noticeably better gas mileage, but it's much quieter in the cab as well. All said and done we spent about half the cost of doing a new kit and if we do have any issues down the road, Modern DriveLine has the parts and expertise to rebuild the TREMEC line of transmissions as well. If you're running a classic truck and want to improve performance while staying with the original-style engine, a transmission swap should be on your short list.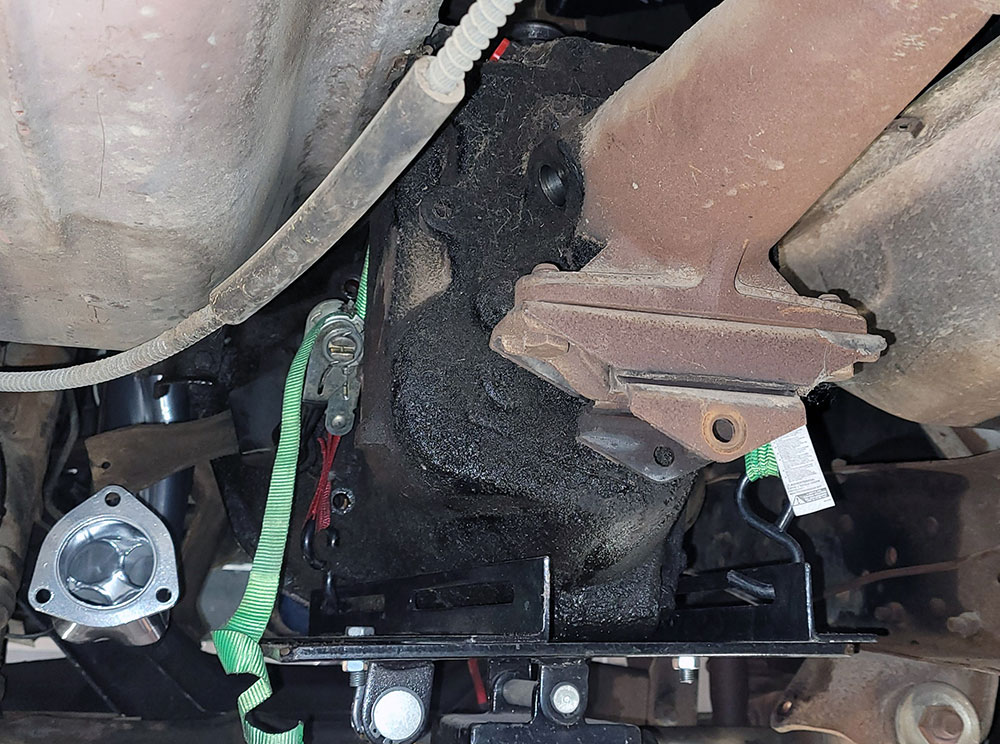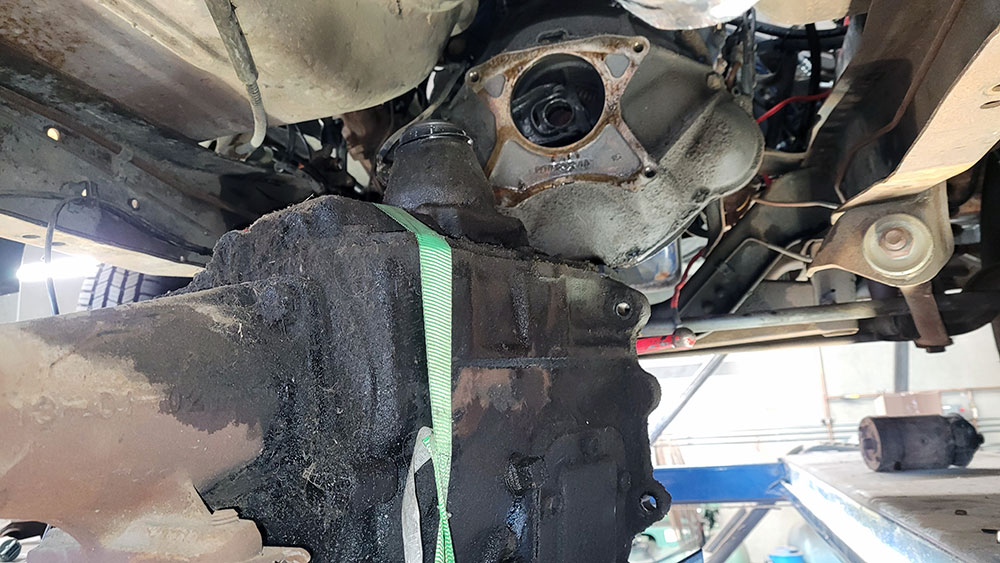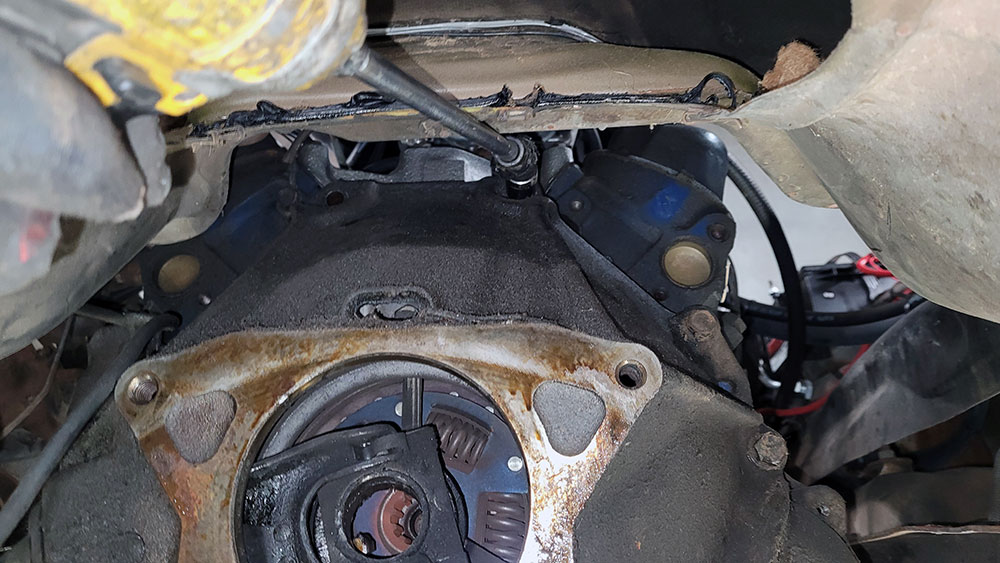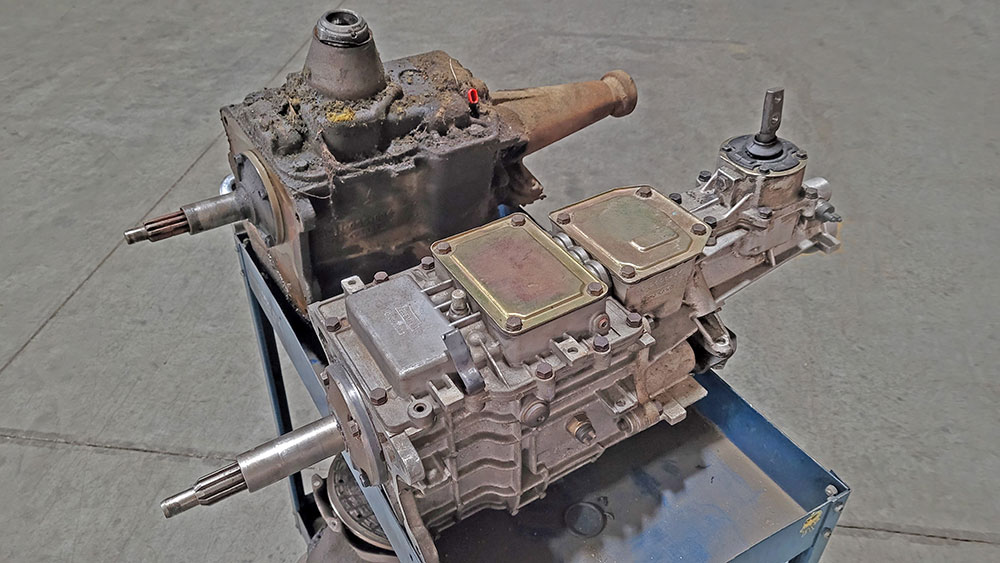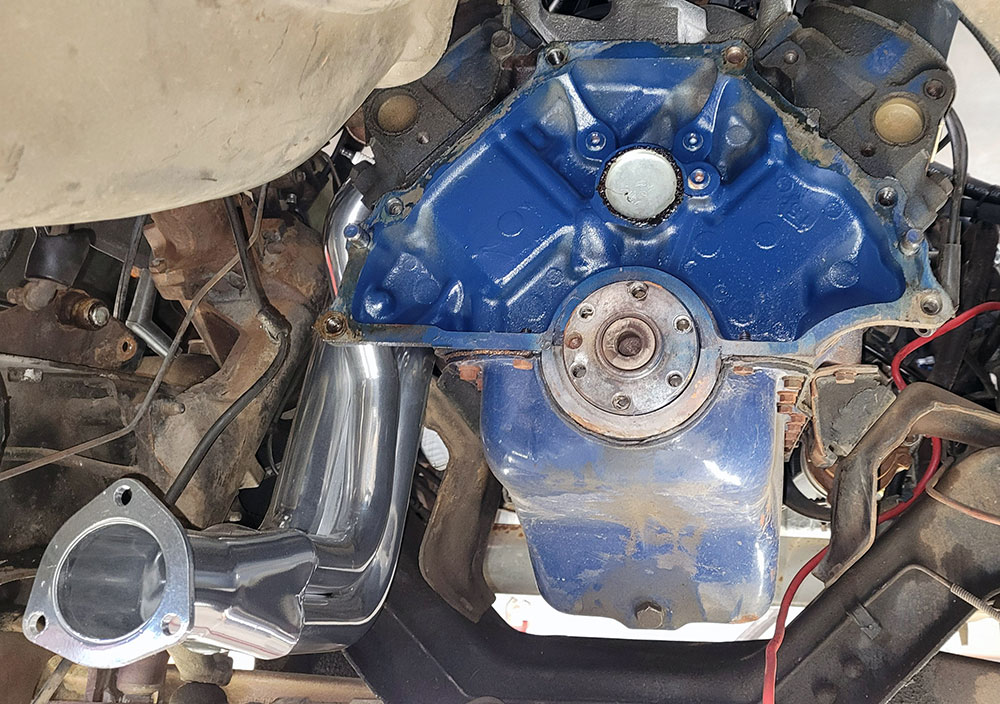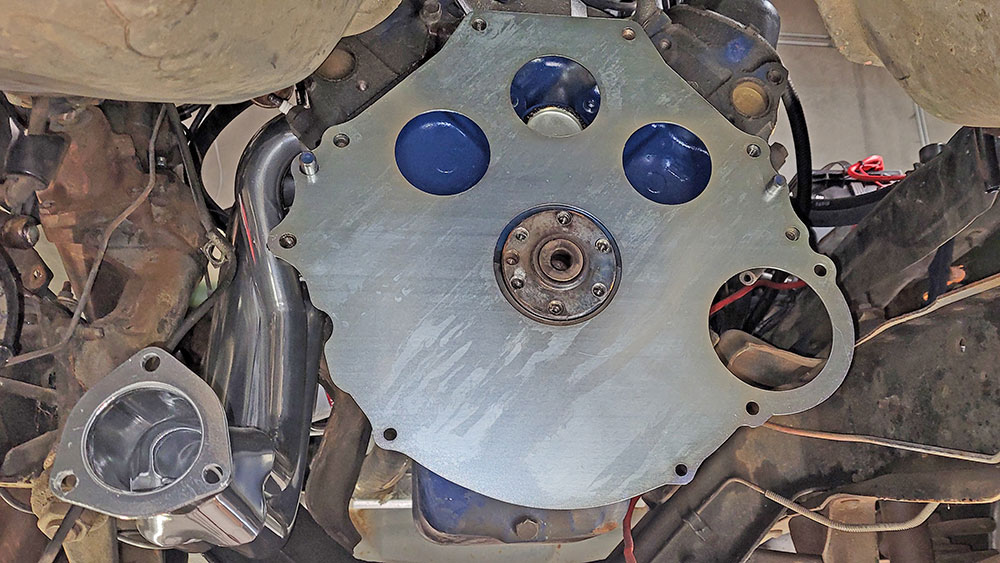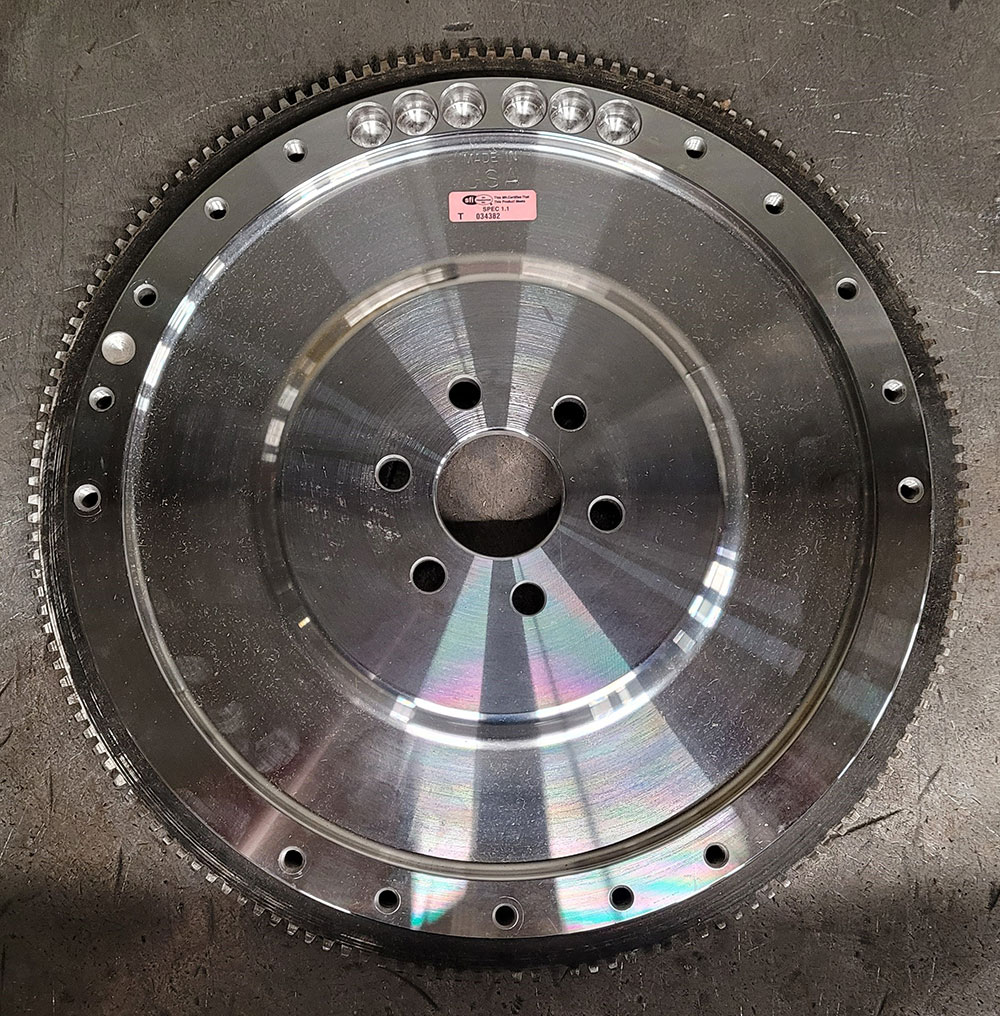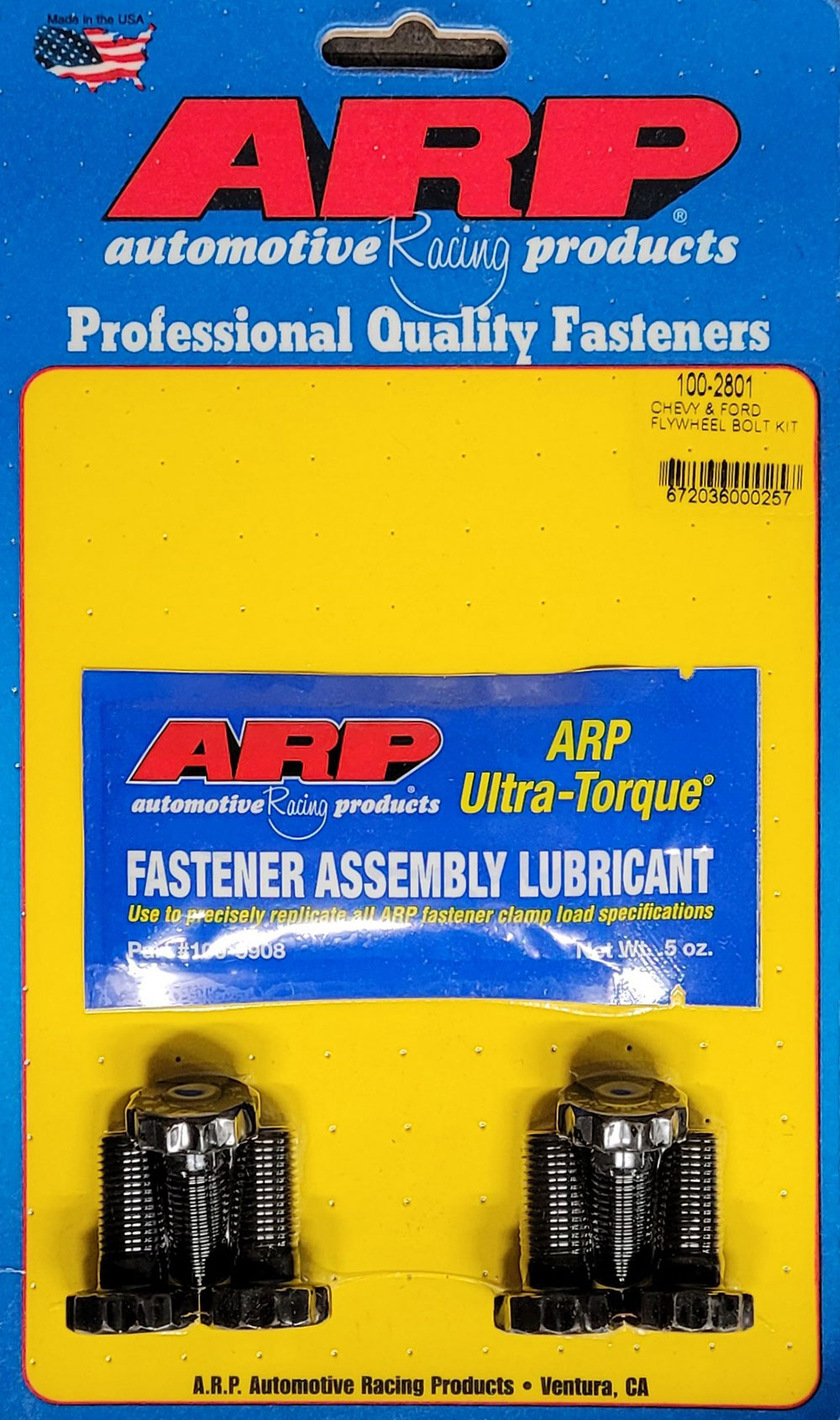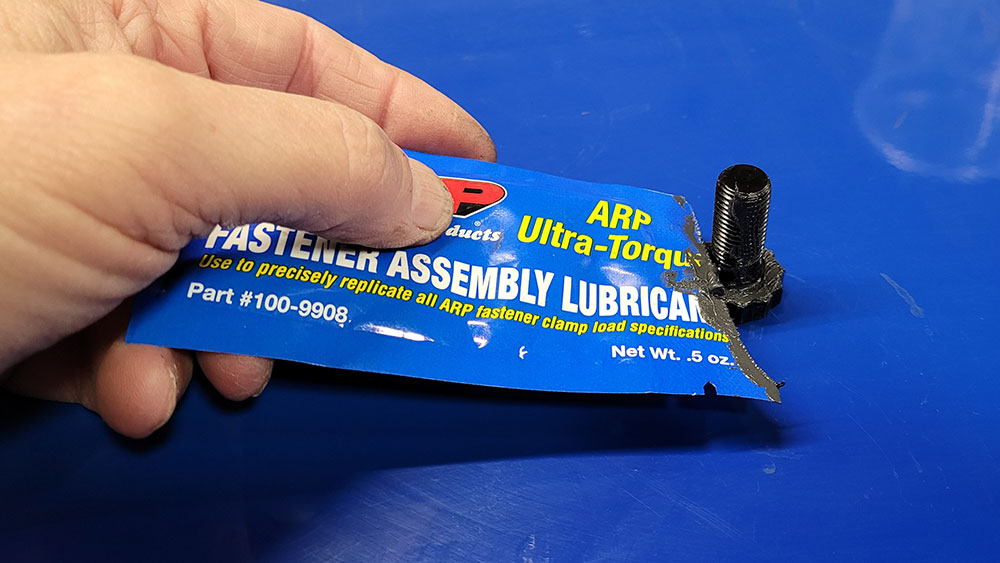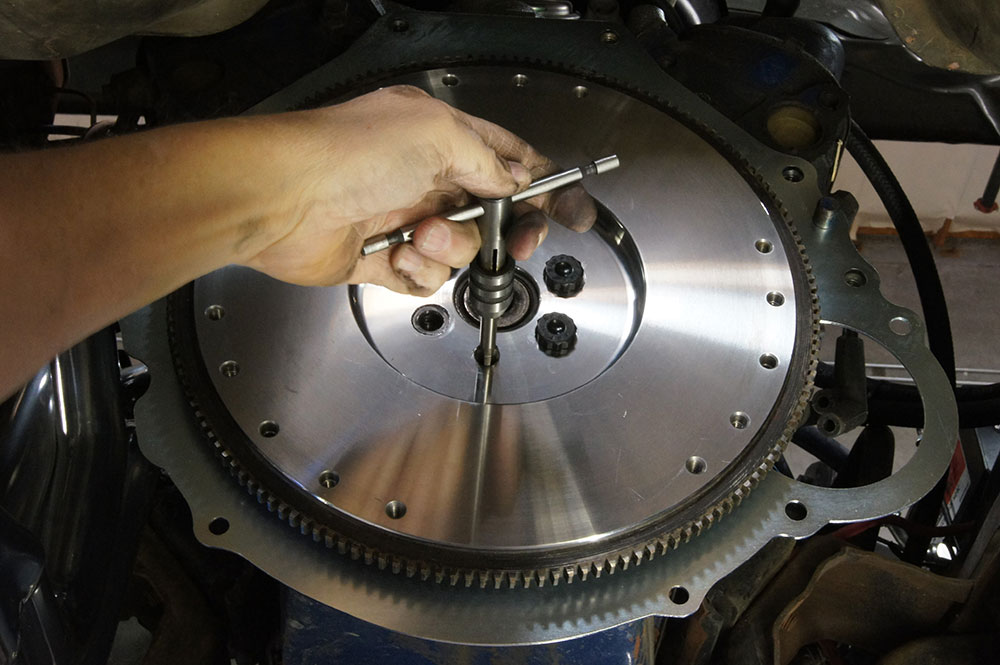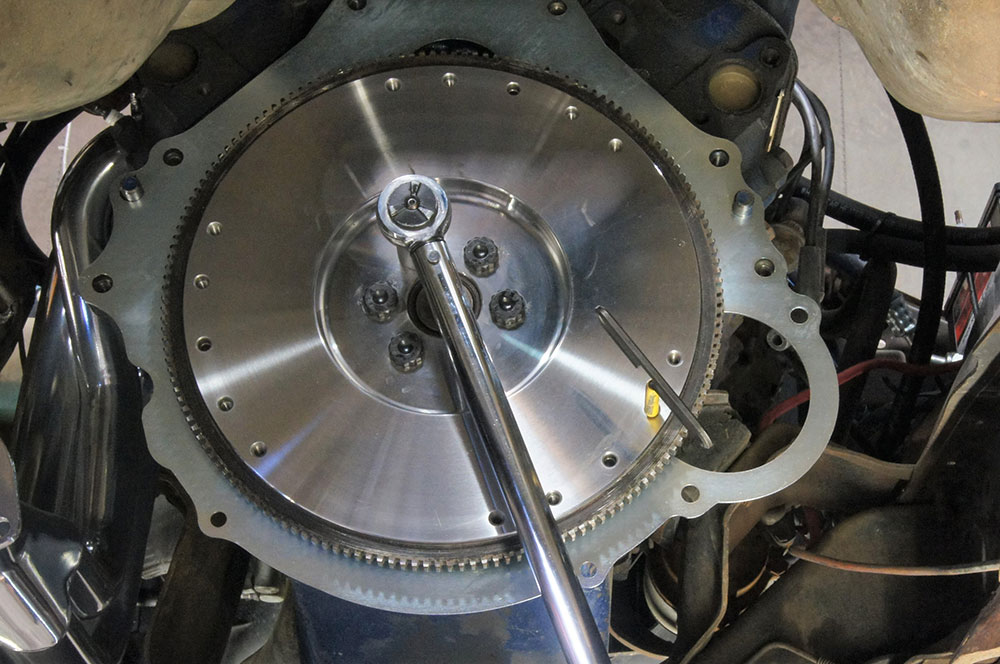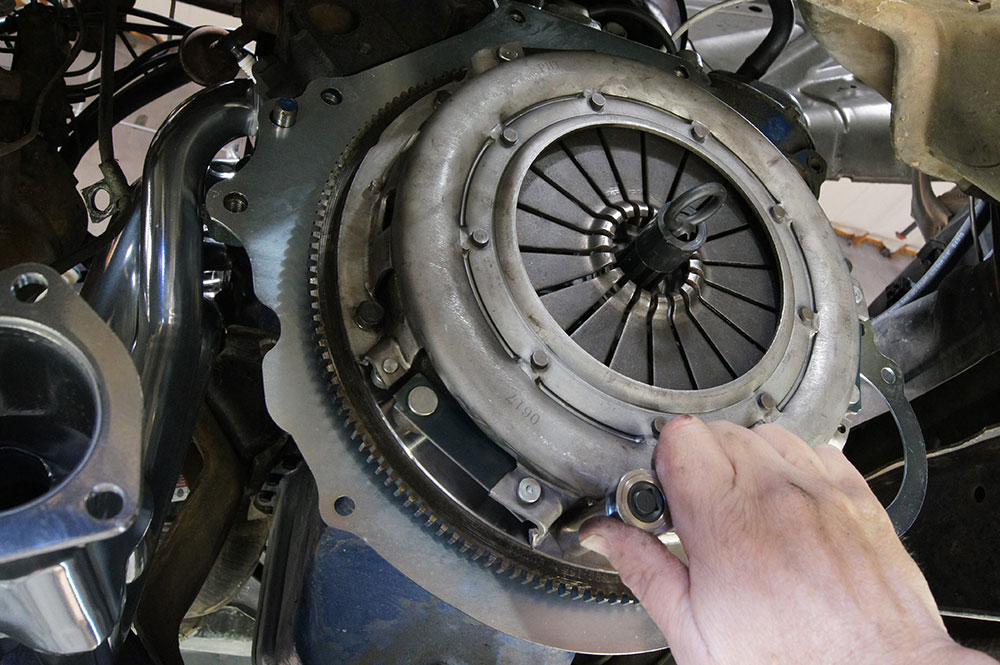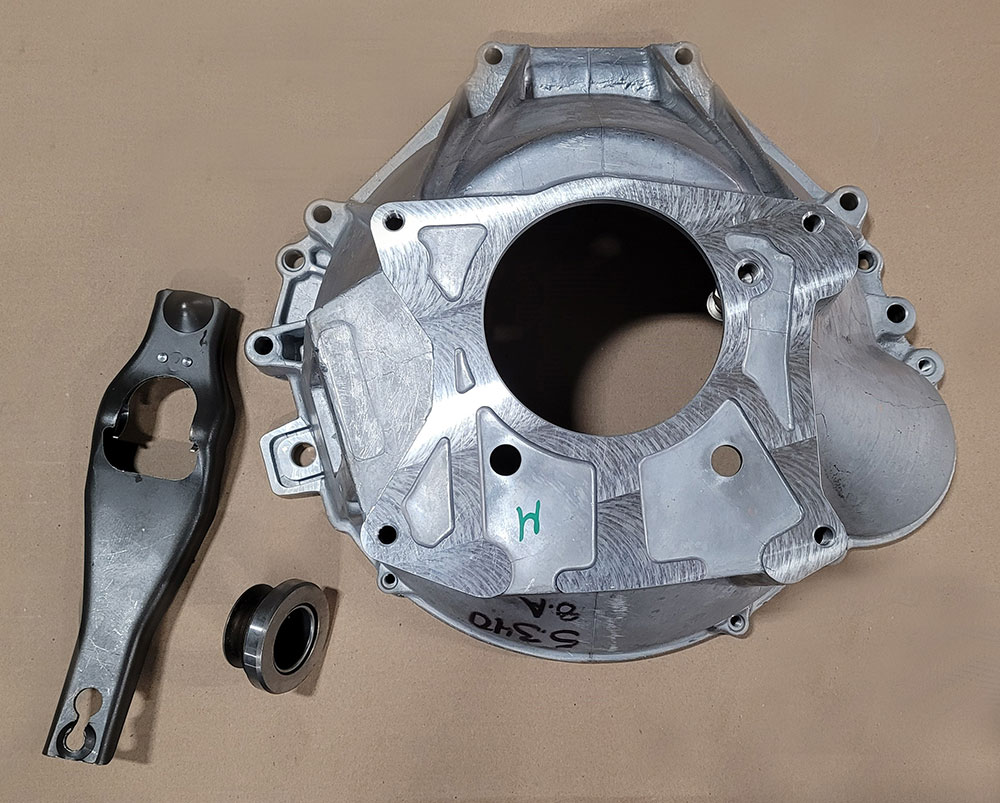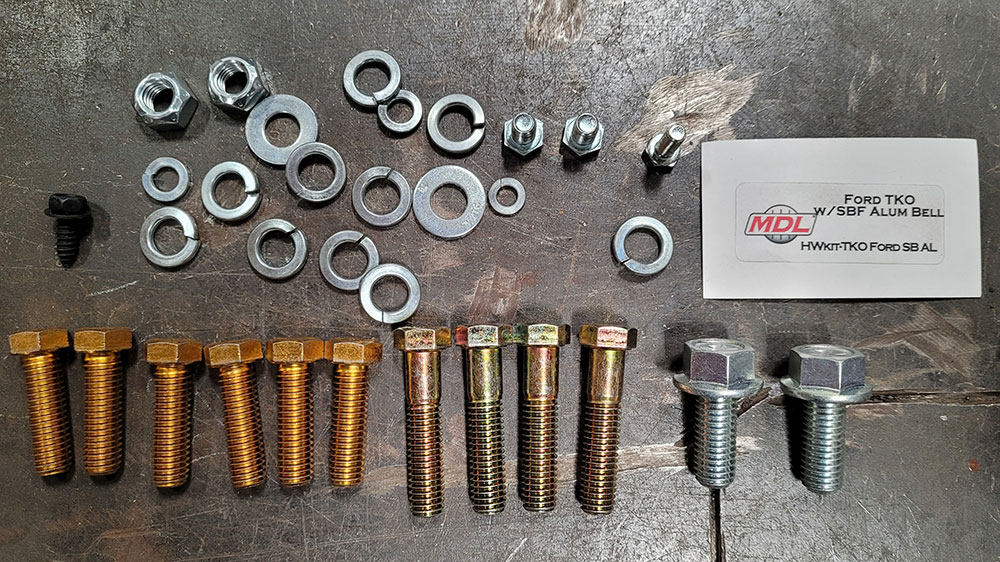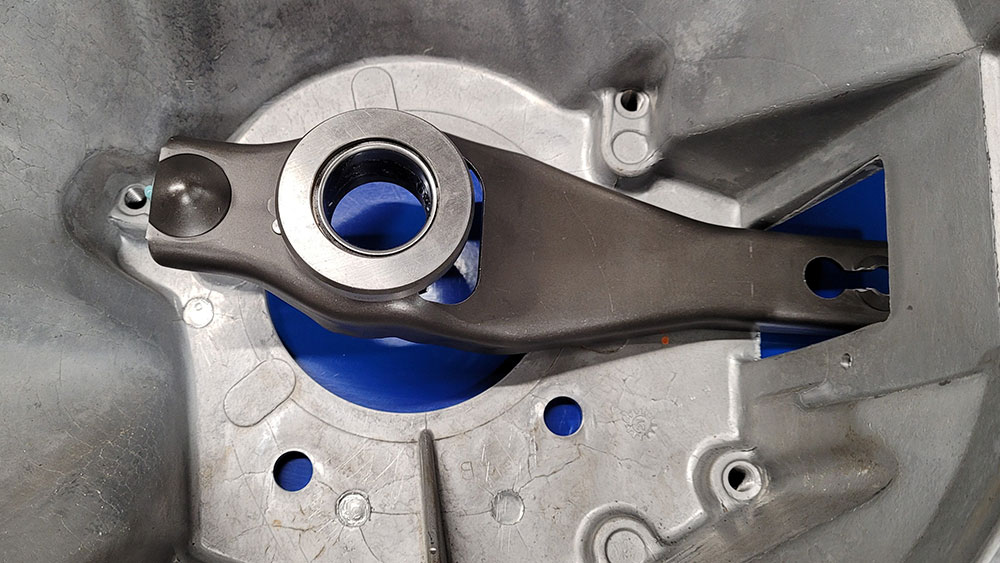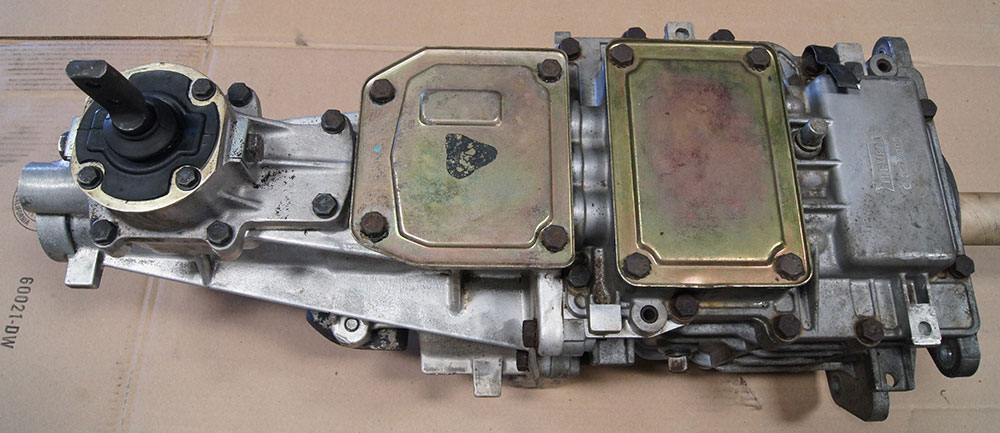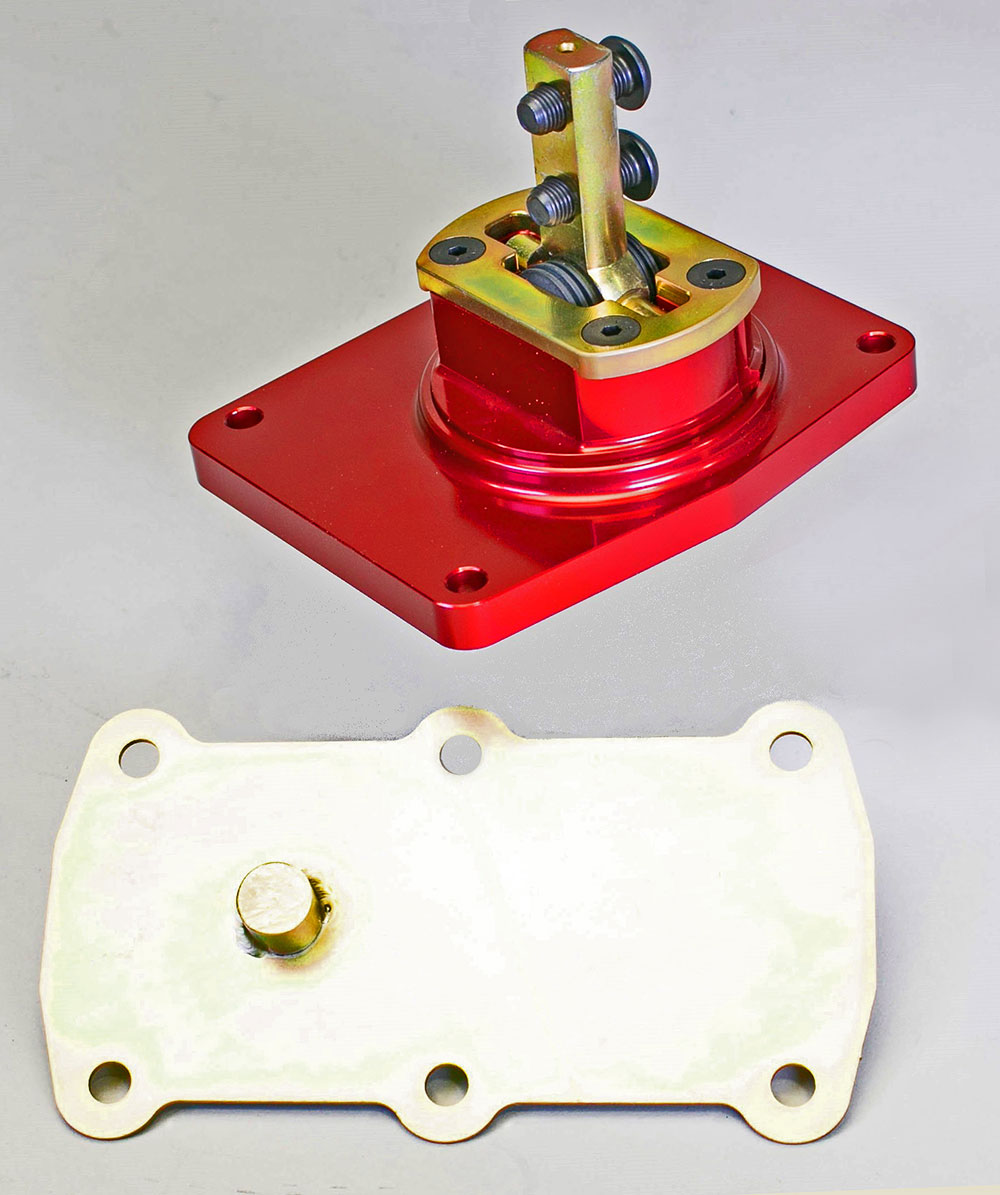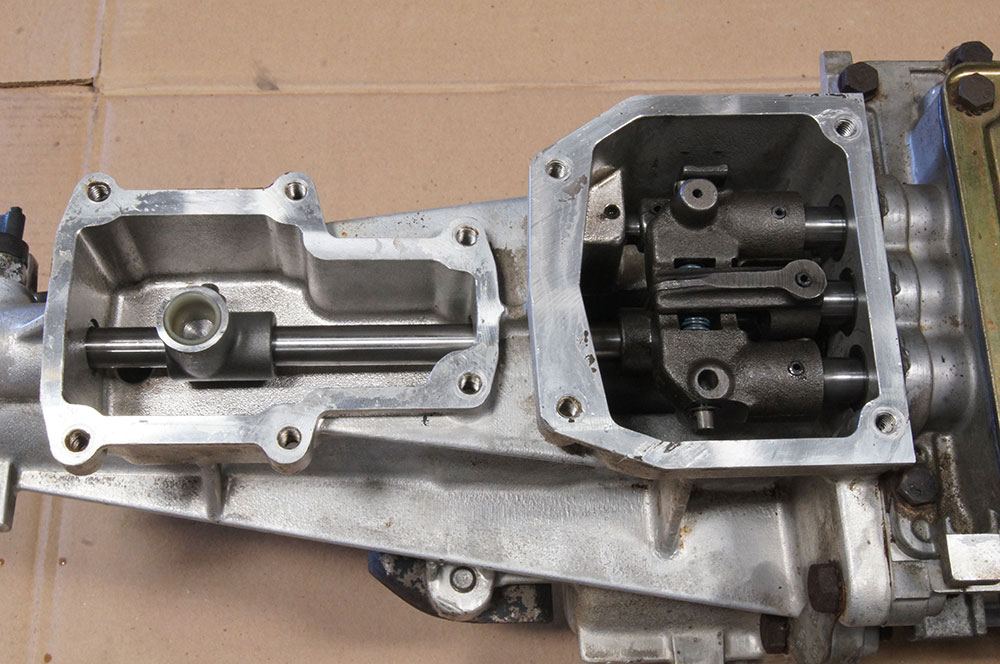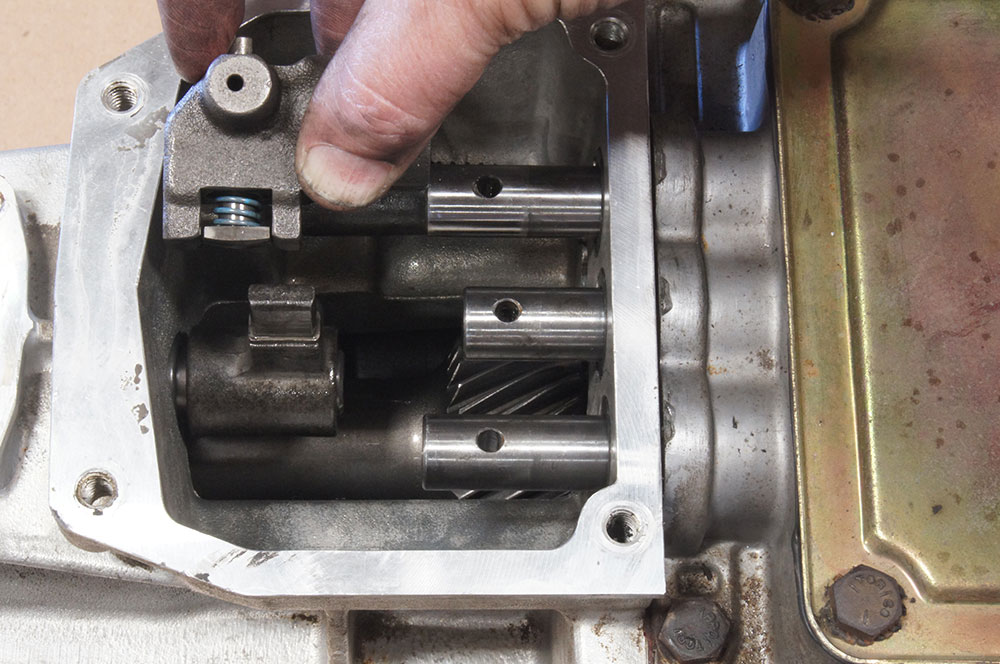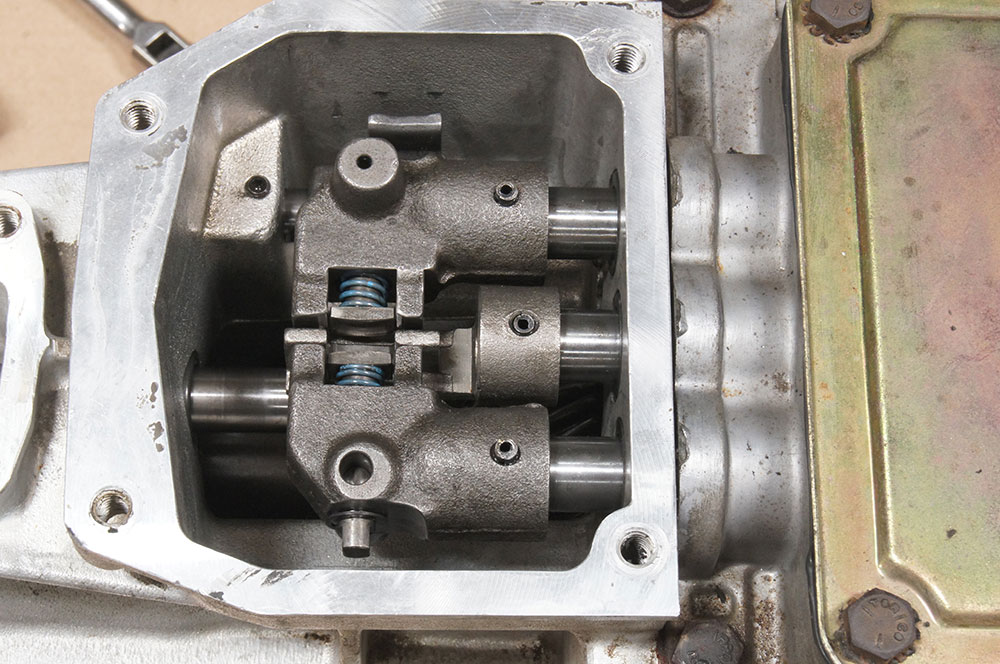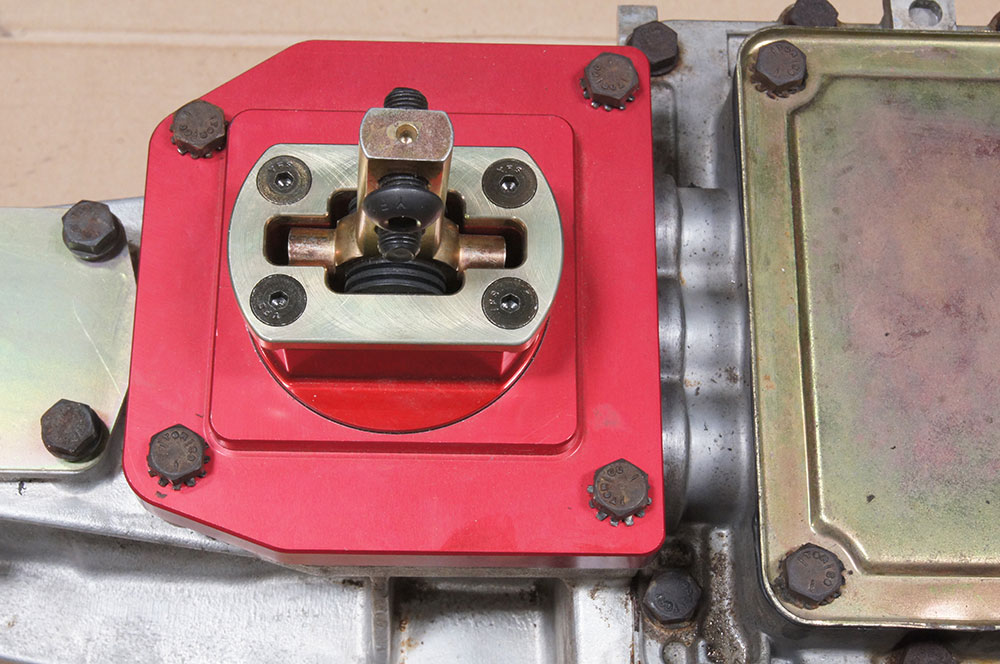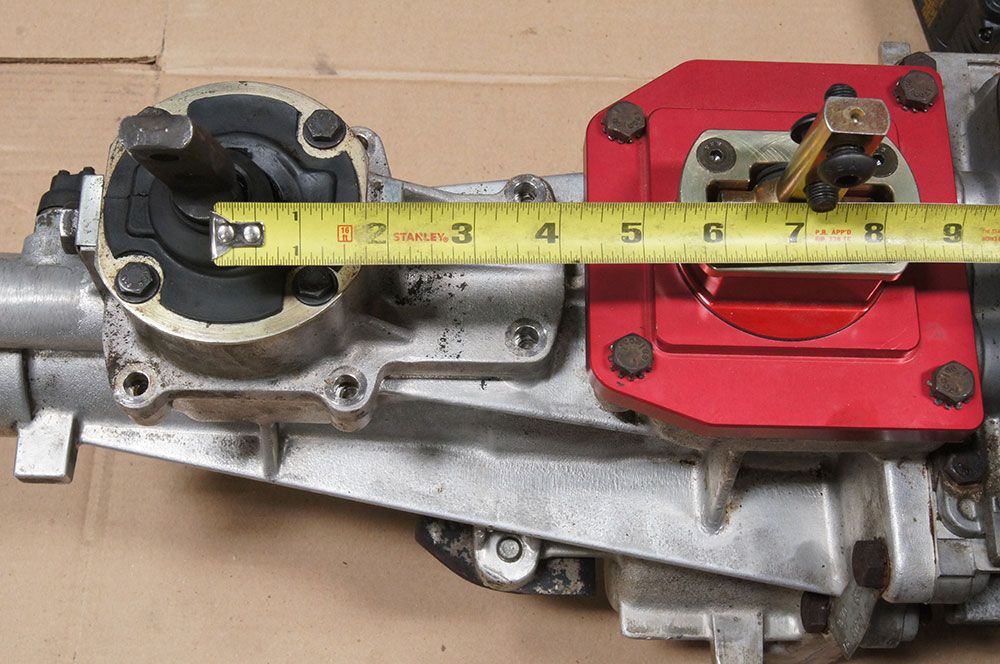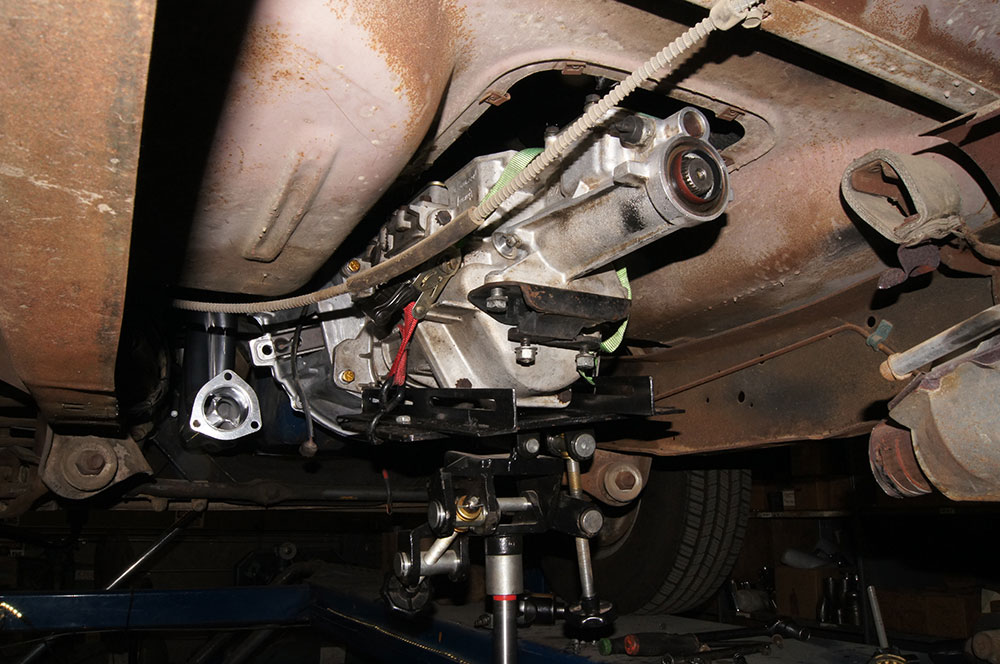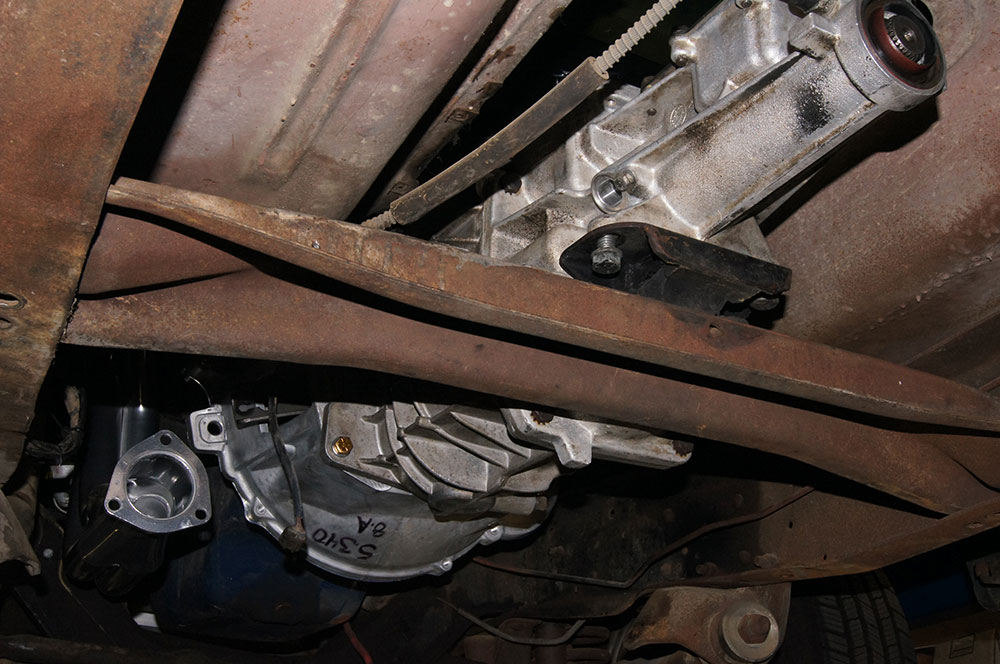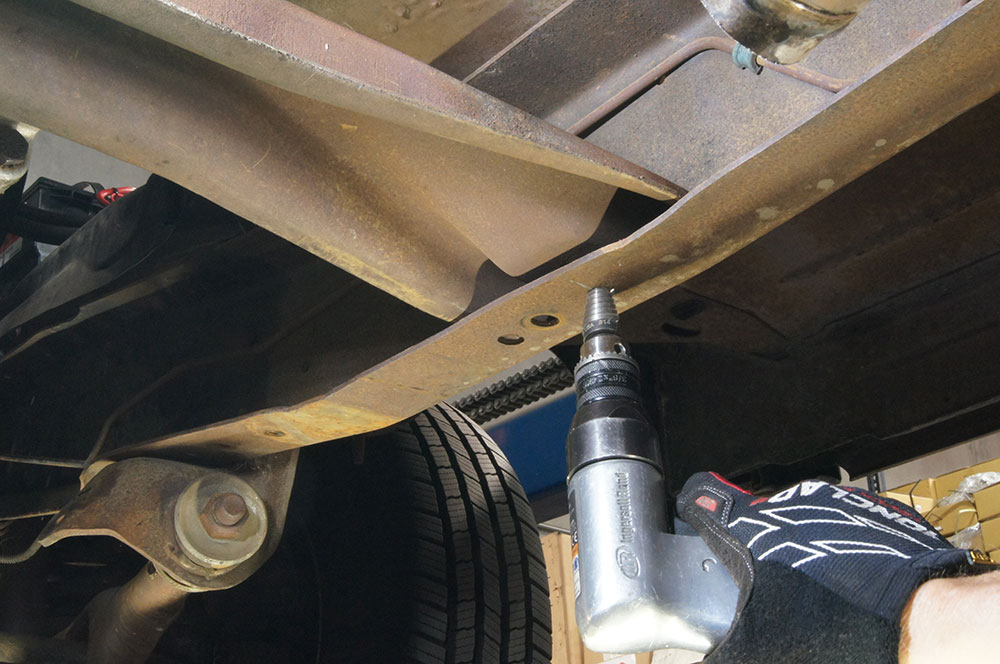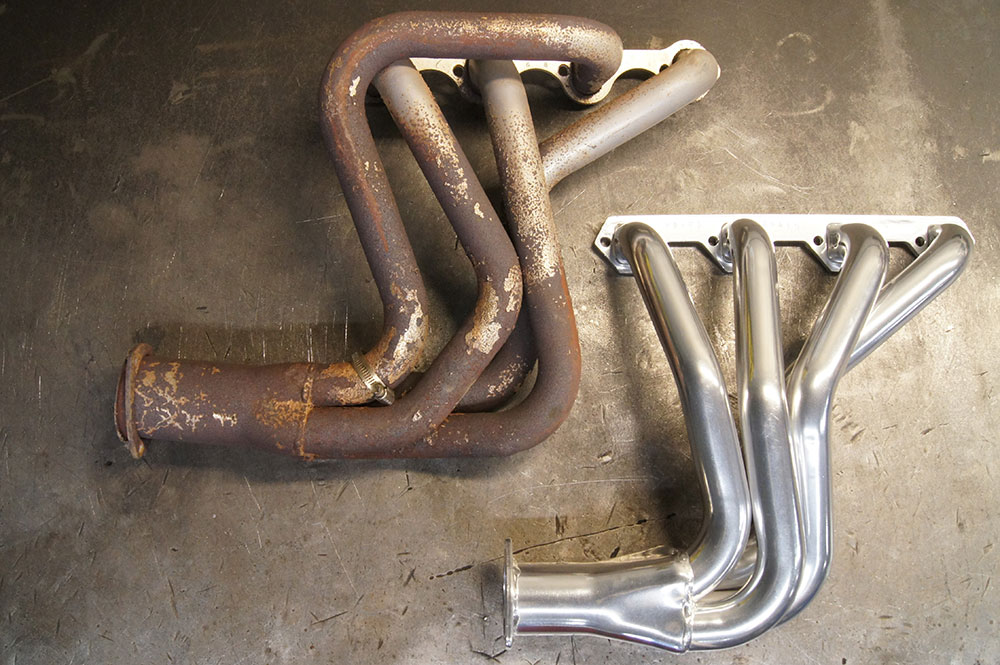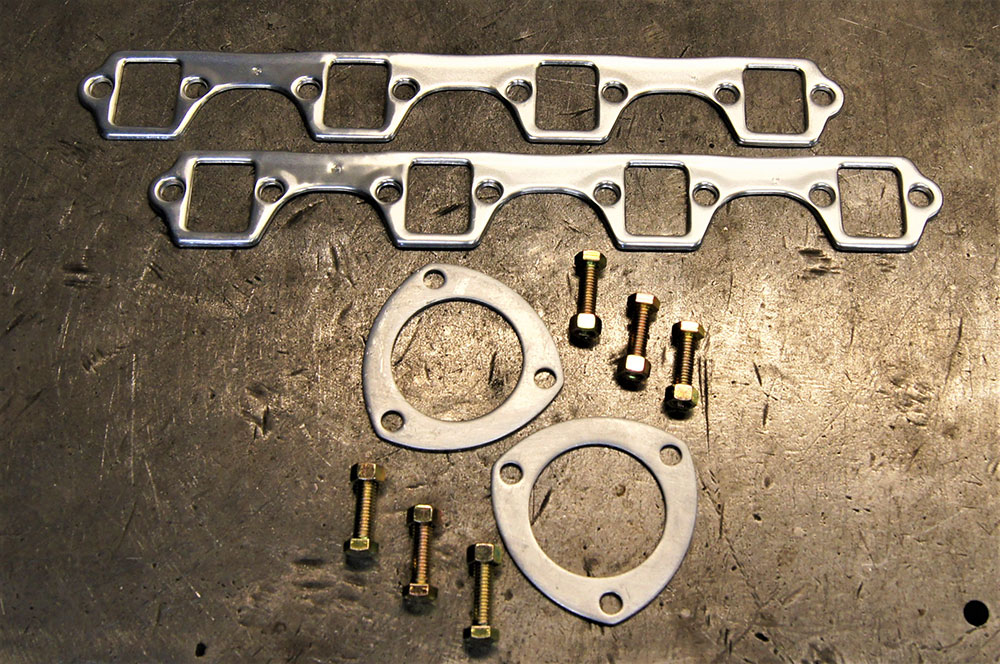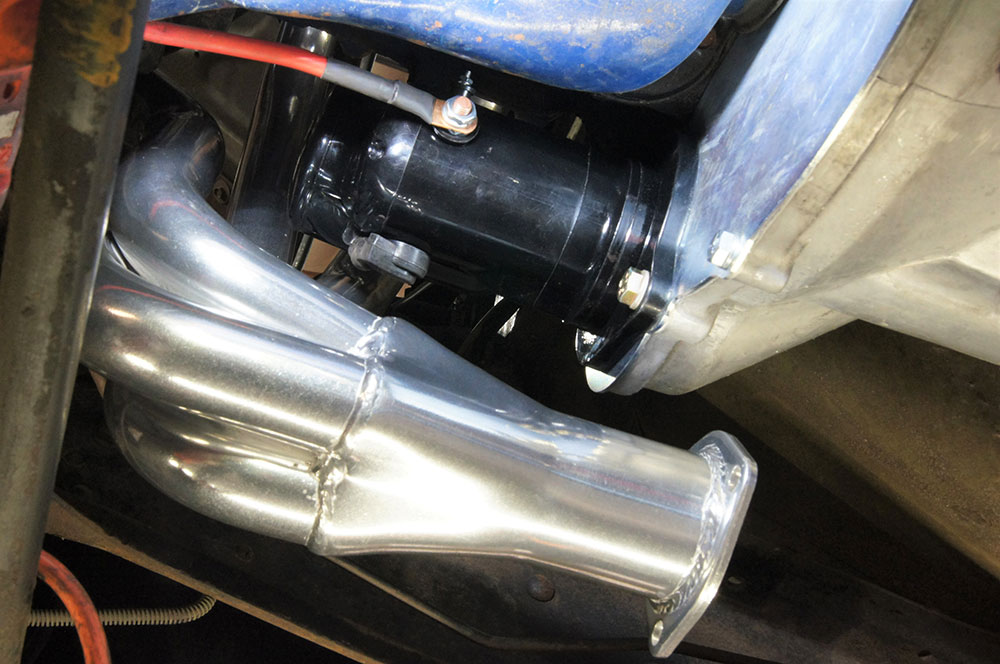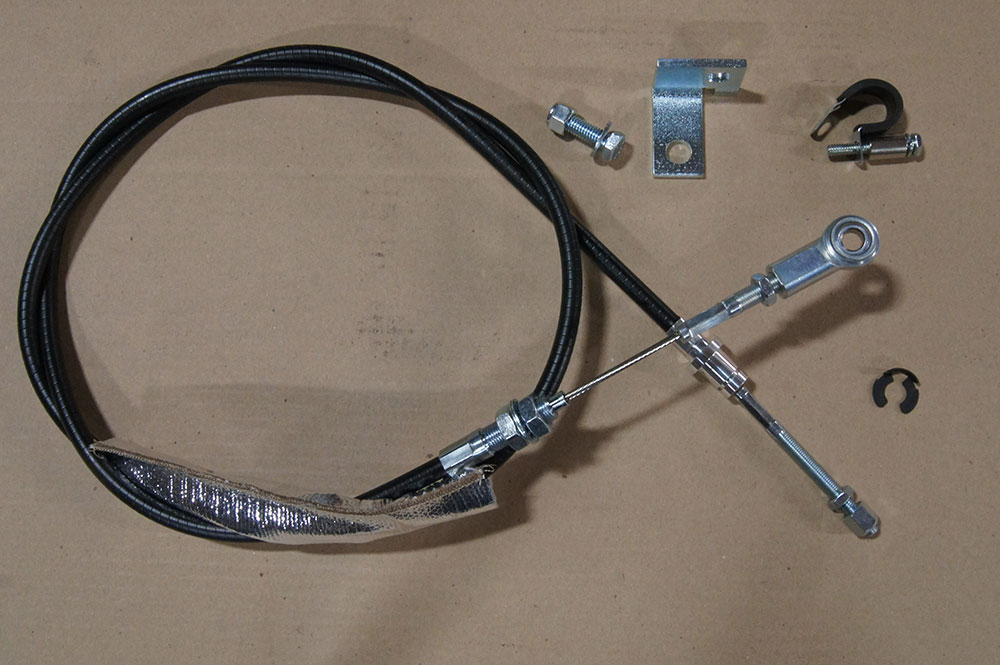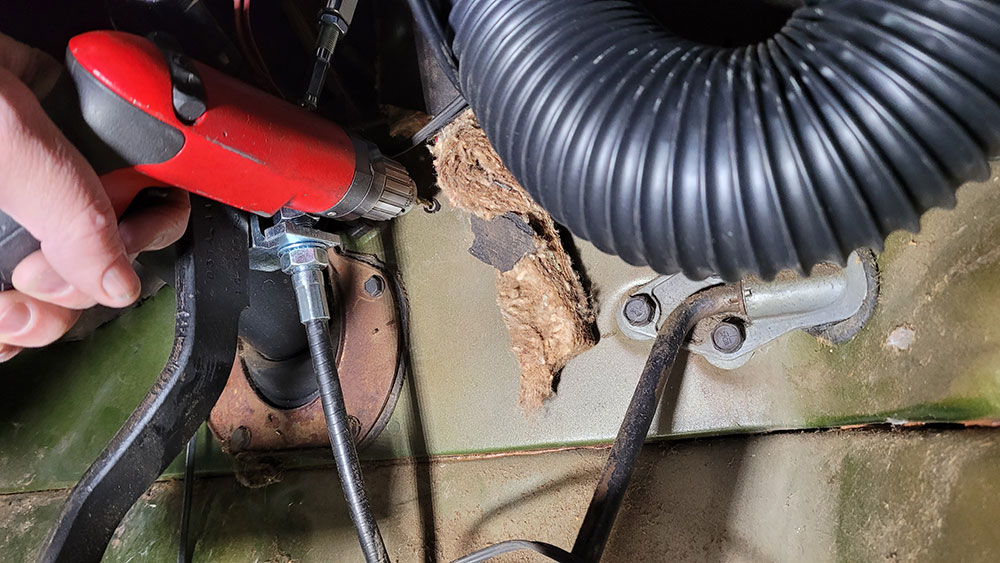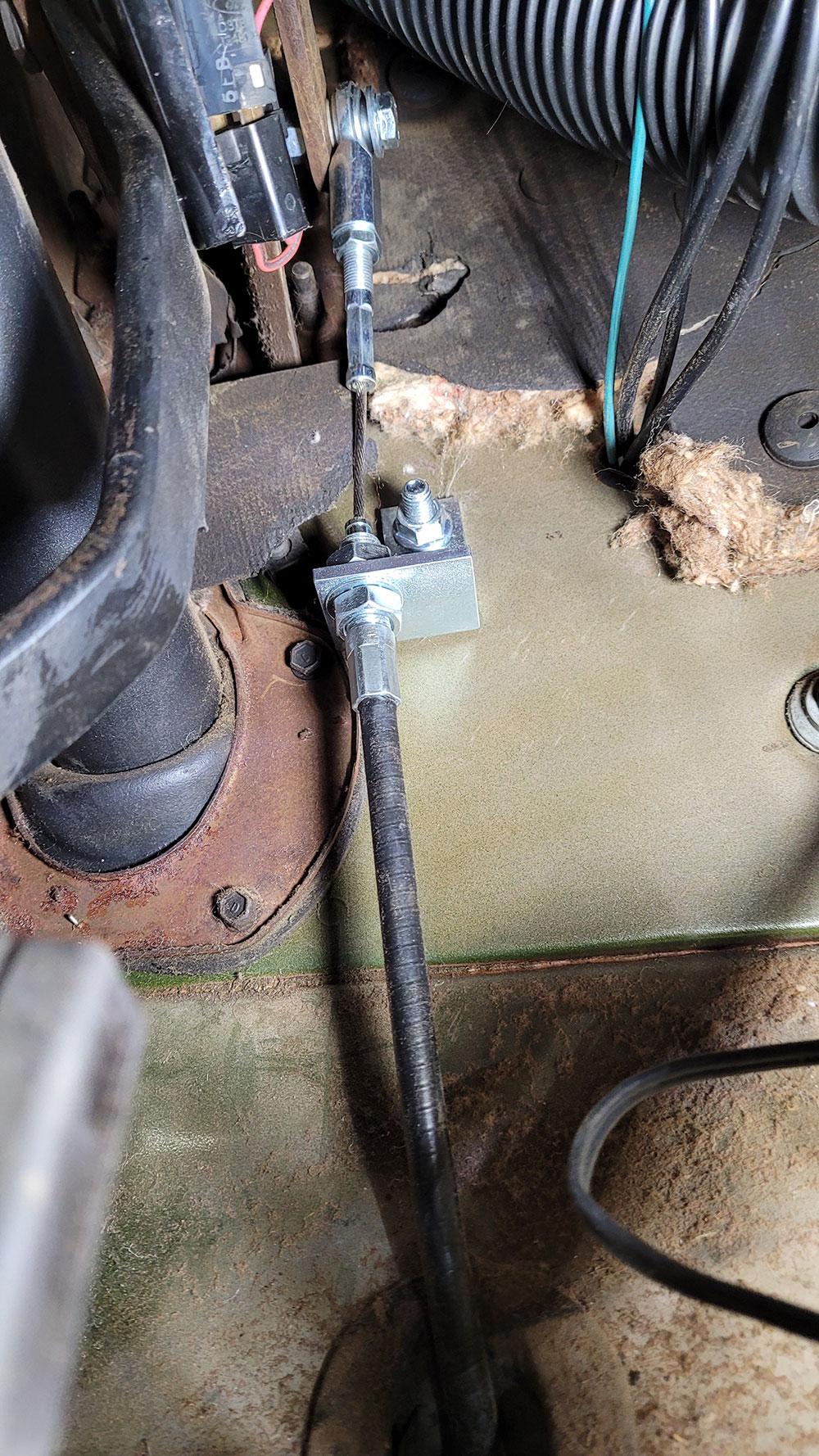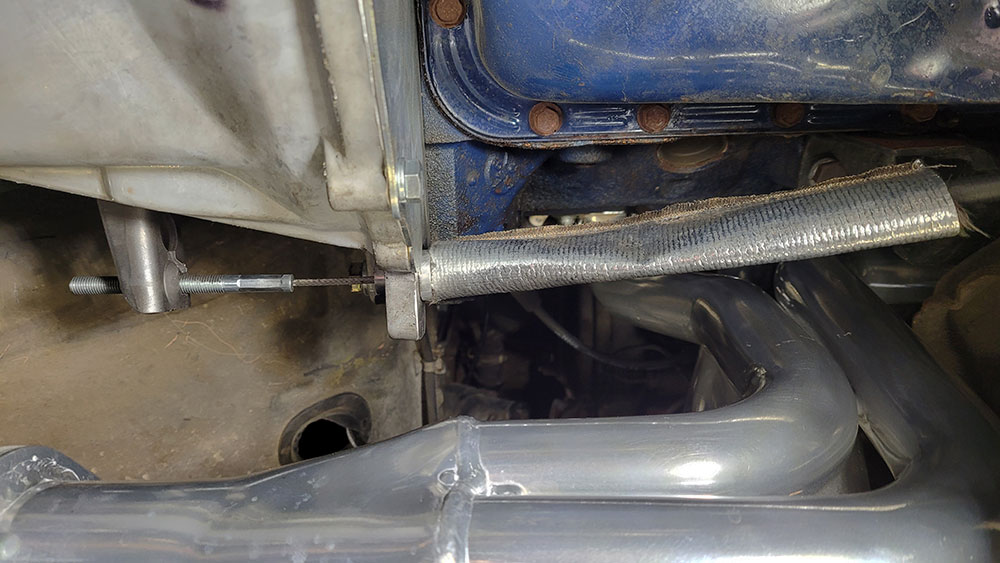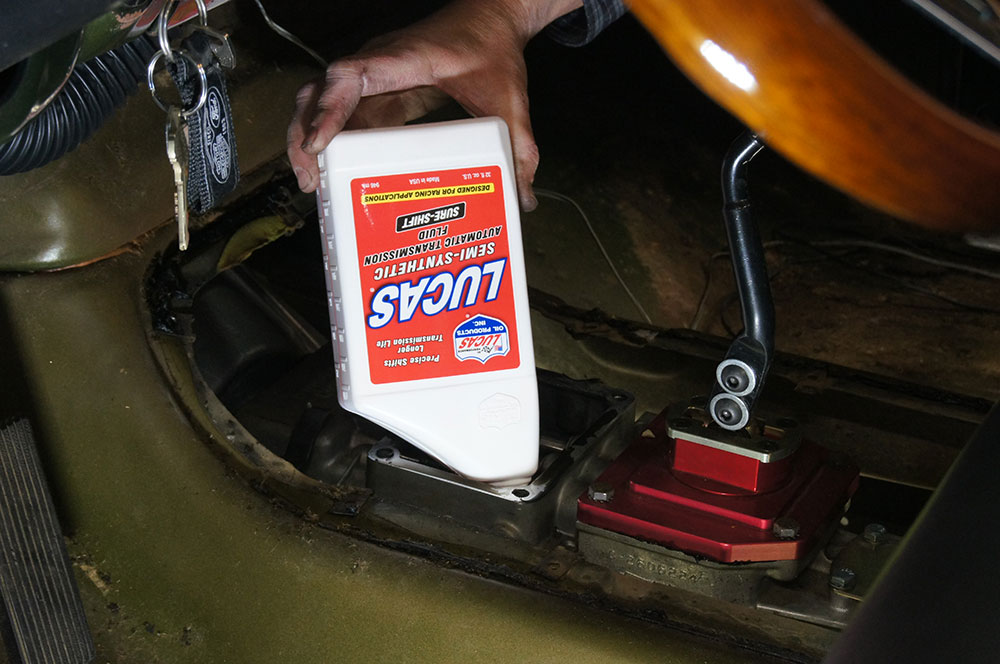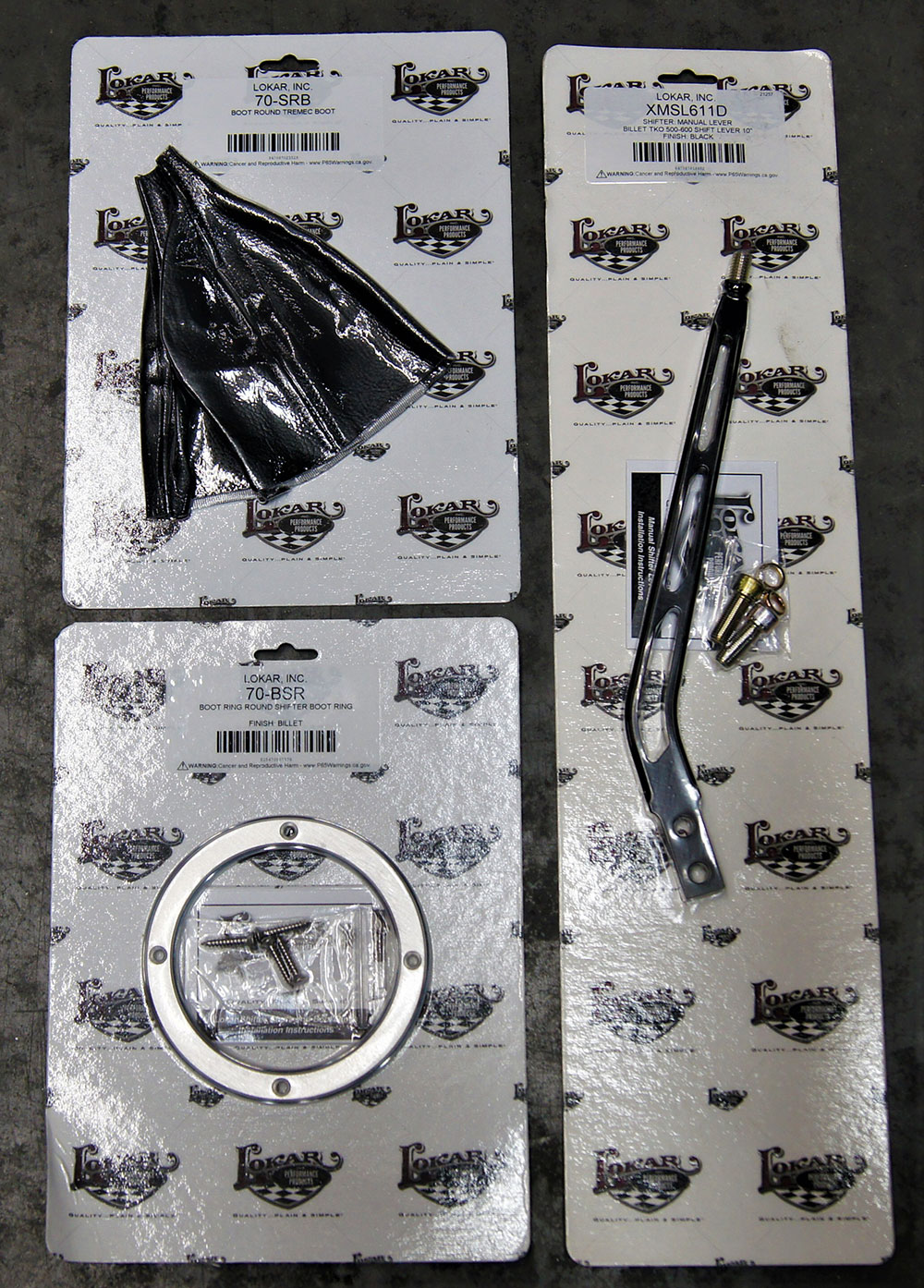 Sources
Modern DriveLine
(208) 453-9800
moderndriveline.com
Patriot Exhaust
(909) 599-5955
pertronixbrands.com/pages/patriot-headers
PerTronix Starters
(909) 599-5955
pertronixbrands.com/pages/pertronix-ignition-starters
Lokar Performance Products
(877) 469-7440
lokar.com
Lucas Oil
(800) 342-2512
lucasoil.com