By Ryan Manson – Photography By The Author
A tight frontend can make all the difference between an enjoyable early Ford and a downright rotten roach of a hot rod. A car that wanders around the lane, is hard to steer and control, or clunks, clangs, and creaks while going down the road is not only uncomfortable, it's dangerous. Thankfully, early Fords are easy to work on, simple to fix, and easy to find parts for because of companies like Speedway Motors. They stock everything from aftermarket, modern upgrades to OE-style replacement parts for 1928-1948 Fords and beyond.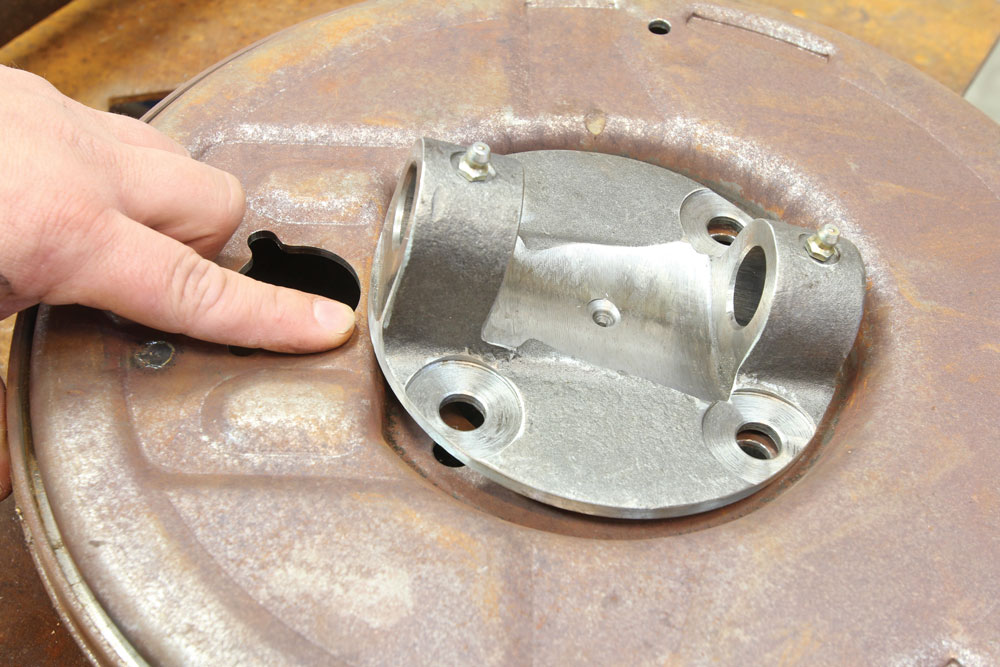 When it comes to restoring an early Ford frontend or solving any of those aforementioned issues, most attention is usually paid to the area of the kingpin. Over time this is usually the spot that has seen the majority of abuse and is one of only a few items on an early Ford frontend that requires any kind of maintenance. Put simply, a kingpin attaches solidly to the straight axle via a lock pin and the spindle rotates around the kingpin on brass bushings.
Check Out: 1966 Impala SS Packs 850hp LSA Punch & Roadster Shop Chassis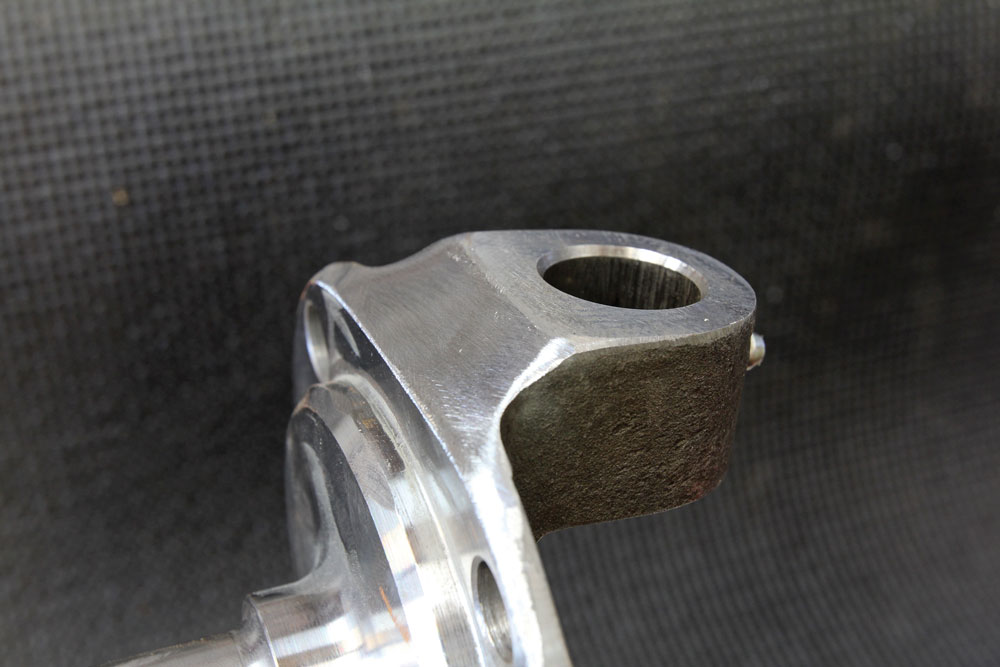 Years of regular use eventually wear the softer brass bushings down, allowing the spindle-to-kingpin clearance to increase, resulting in negative handling characteristics. Caught early, it was a simple manner of installing new brass bushings, honing them to match the kingpins, and reassembling the frontend. But many early Fords were driven into the ground, scrapped, and then scavenged for useful parts. That means buying an old axle at the local swap meet can be a bit of a gamble. Oftentimes, the wear that first attacked those brass bushings, moved on to attack the axle, hogging the kingpin bores out to an undesirable shape. This makes the job of the restorer/rebuilder that much more difficult. Thankfully, there are solutions to even the most clapped-out early Ford axle, one of which bears little resemblance to the old bushing Ford kingpin design.
Check Out: Cool Looks & Hot Performance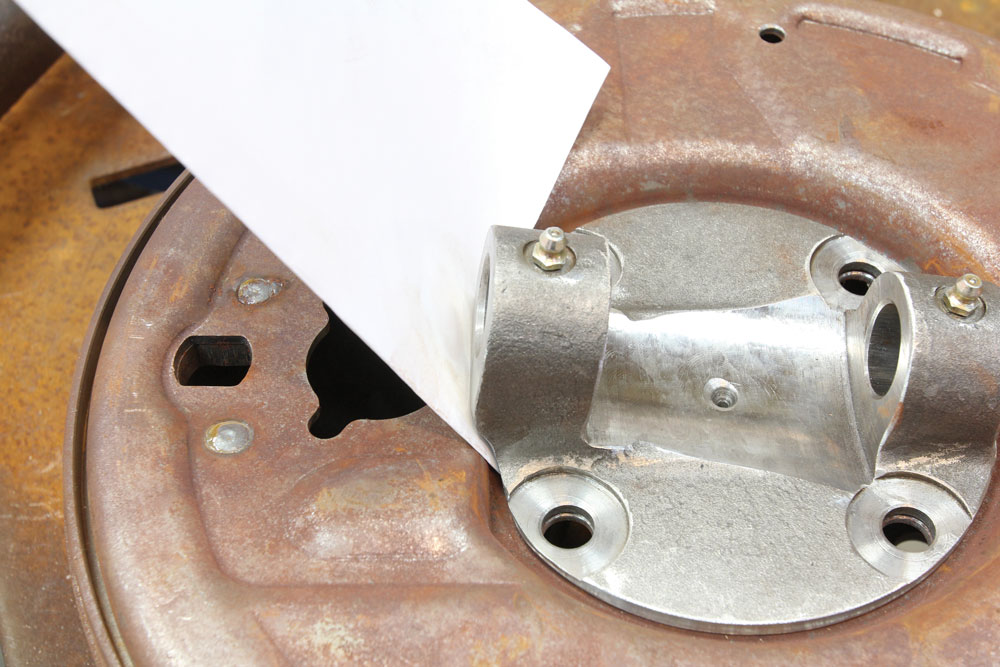 Recently, we sourced an original Henry Ford V8-60 front axle for our Project Potvin roadster. It was in decent shape, the kingpin and spring perch bores looked good. After careful consideration and thorough design of our chassis, it was decided that we would need to use a pair of Speedway Motors 3-3/4-inch dropped steering arms to clear the framerails of our one-off tube chassis.
We had also decided to use their Bendix-style 12-inch drum brake kit, having installed a set on our Model A coupe and being thoroughly impressed. That said, it only made sense to use a set of their 1929-1948 spindles to mate the old and new. And since we were mixing up a couple new components with the old, we thought it was worth giving their Deluxe Spindle Kingpin Set a shot.
Speedway Motors' Deluxe Spindle Kingpin Set does away with the old-style brass bushings, instead using a set of precision needle bearings pressed into the upper and lower spindle bosses.
Check Out: '70 Nova, Bang for the Buck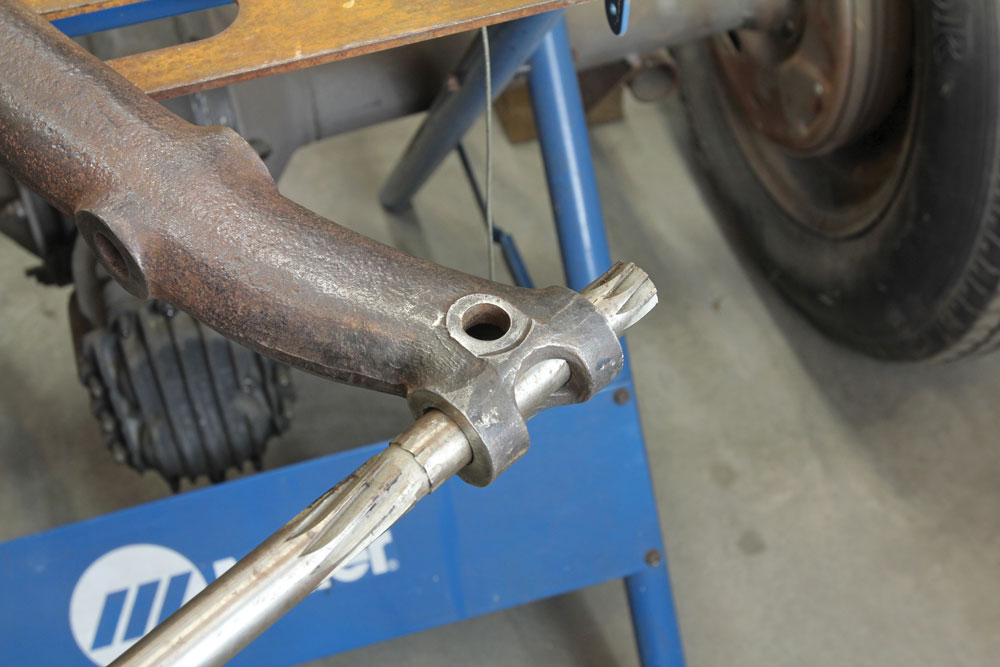 This design not only decreases the friction involved, providing easier steering and smoother operation but also negates the need for special tooling required to ream stock-style brass bushings to suit the kingpins. The stronger design is also easy to install and maintain, providing a cost-effective solution to the original, bushed design. MR
Sources:
Speedway Motors
(800) 979-0122
speedwaymotors.com
Clampdown Competition
clampdowncomp.com