E-Stopp Parking Brake & Wilwood Disc Brake Conversion for '64 Chevy C10
By Taylor Kempkes   –   Photography & Videography by the Author
Most people have heard that the front brakes of a vehicle do a majority of the work and, as such, are most important. Thanks to key factors, such as gravity and weight transfer, it makes sense that the front brakes tend to take the most abuse. But it's a little known fact that a close Second Place goes to the rear brakes (with the tree you're heading for coming in a distant Third—hopefully).
Read More: Complementing Body Lines With Custom Running Boards
All jokes aside, if you're on a tight budget you should still invest the money in a front disc brake conversion first. We did, which you can read all about it in the Apr. '23 issue of Classic Truck Performance. Now it's time to turn our attention to the rear of our '64 Chevy C10 with a complete Wilwood disc brake conversion. We'll also be pairing the modern rear discs with an equally modern electronically controlled parking brake setup from E-Stopp. Not only will these brakes do their part in supporting the front brakes but, sitting behind a set of 18- or 20-inch wheels, they'll look the part too.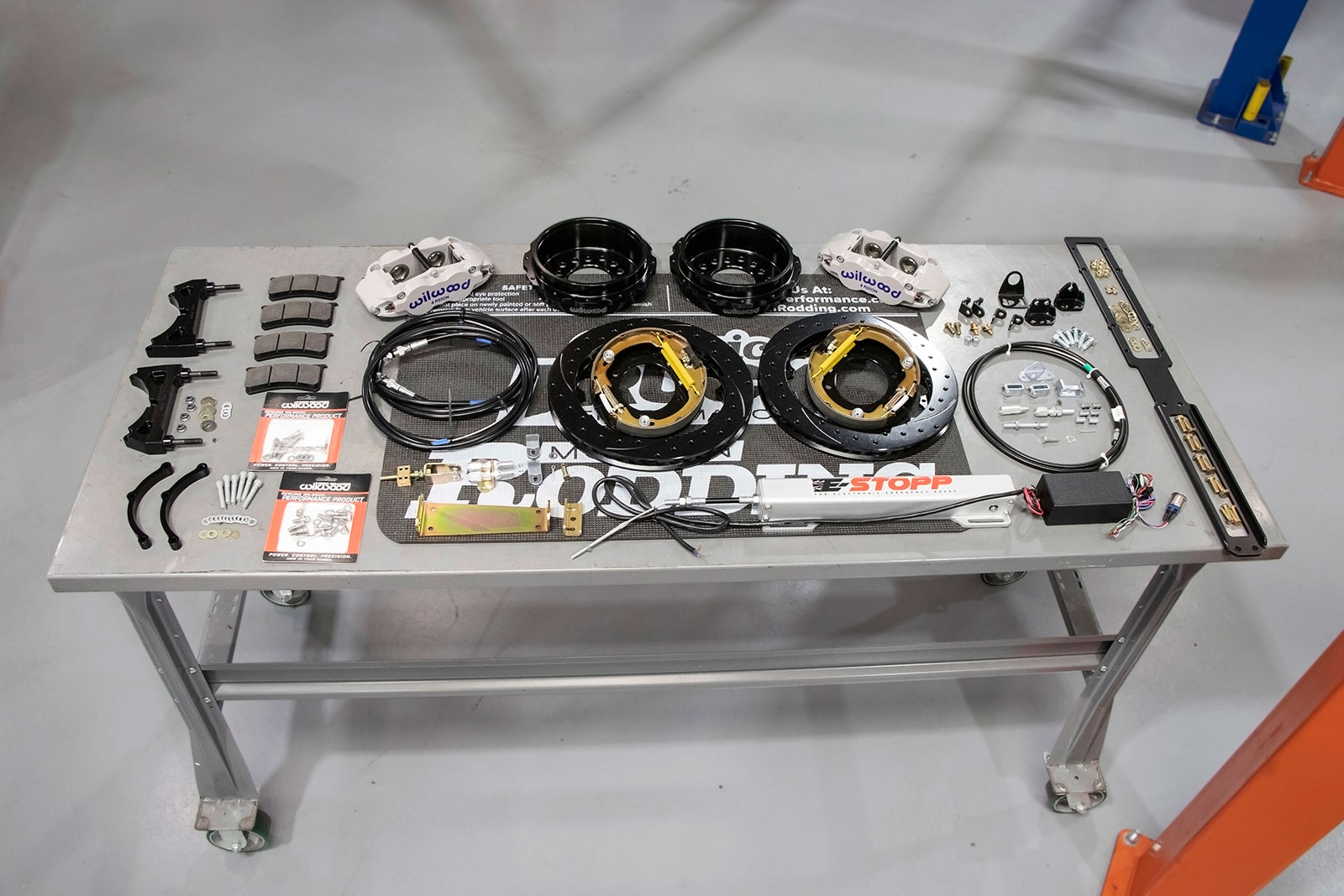 After getting our original 12-bolt overhauled by J&S Gear (also in the Apr. '23 issue of CTP) we reinstalled it with our existing Watts Link rear suspension. While we were at it, we bolted on a new pair of single-adjustable coilovers from Aldan American to match the set we installed up front.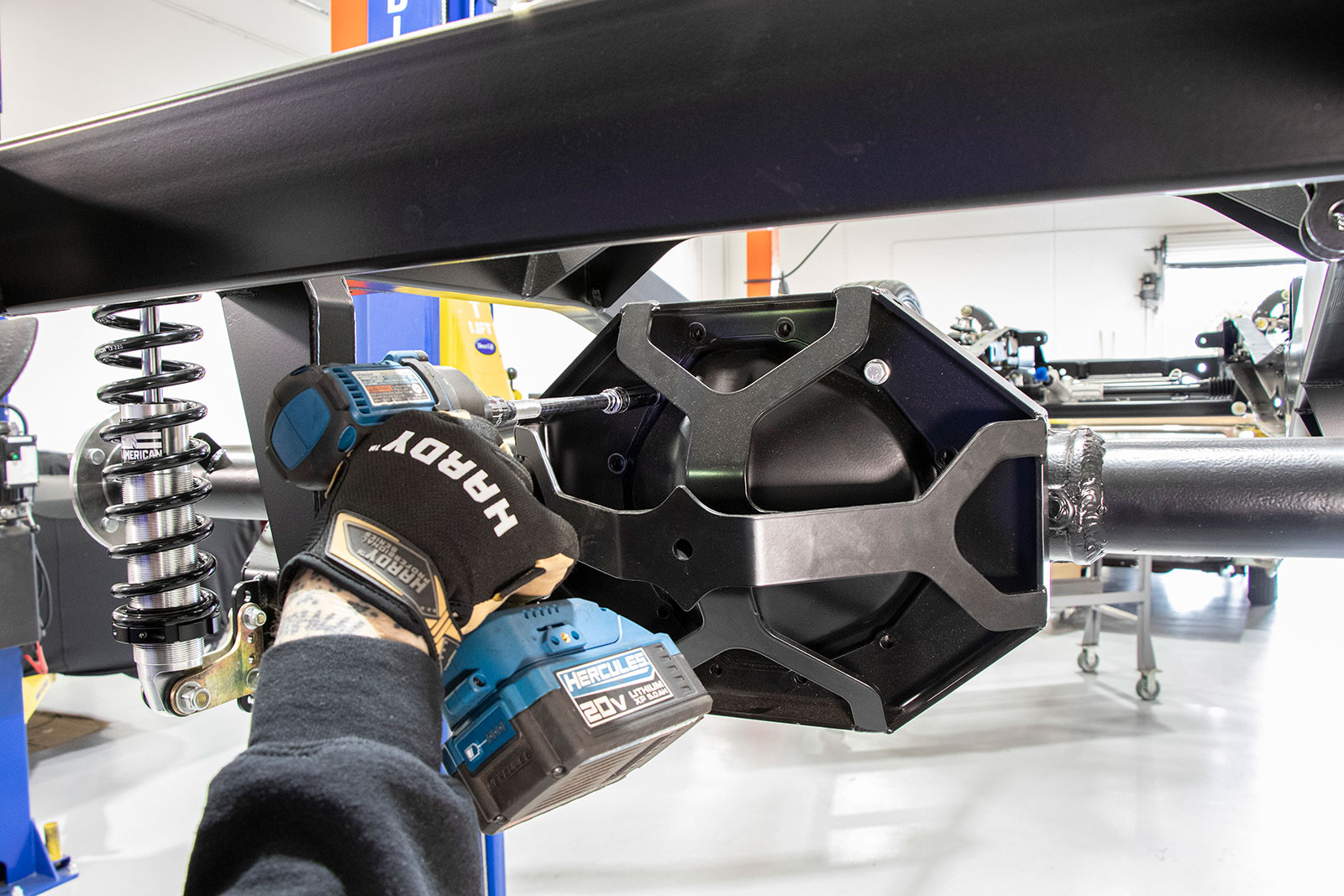 Rear Disc Brakes
As for the rear brakes, Wilwood offers a few different kits that fit the 12 bolt rear end in our C10. The one we opted for was their Forged Narrow Superlite 4R Big Brake Rear Parking Brake Kit. These forged four-piston calipers clamp down on 12.88-inch, two-piece rotors and will offer all the stopping power we need and then some. Another neat feature is the integrated rear parking brake assembly that hides inside the aluminum rotor hat.
Read More: 1953 Chevy Truck With Family Ties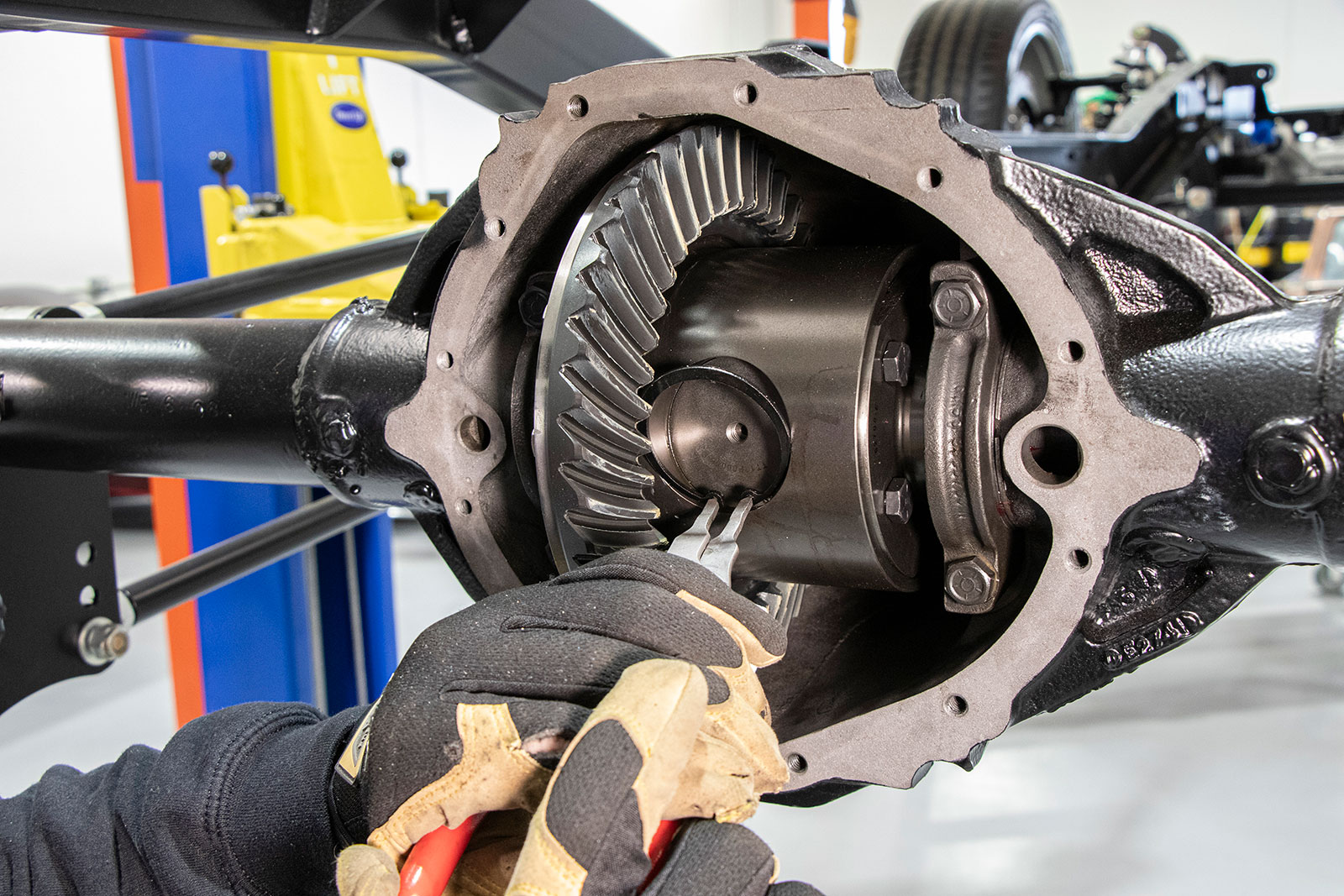 E-Stopp Electronic Parking Brake
To actuate the rear parking brake, we will be using an E-Stopp unit. The E-Stopp can be mounted in various locations on the chassis or cab and is controlled by a single button. It can even act as an anti-theft deterrent if the button is hidden in a discreet location.
Mounting Bracket
Then, just to make sure we had no surprises, we called up Classic Performance Products and ordered up a few more parking brake components. They carry several universal brake cable kits and á la carte pieces to complete any parking brake install. One of our favorites for E-Stopp specifically is their mounting bracket. It is an all-in-one solution for installing an E-Stopp unit where the mounting location lacks structural rigidity (i.e. the thin sheet metal of a cab or inside the trunk of a car).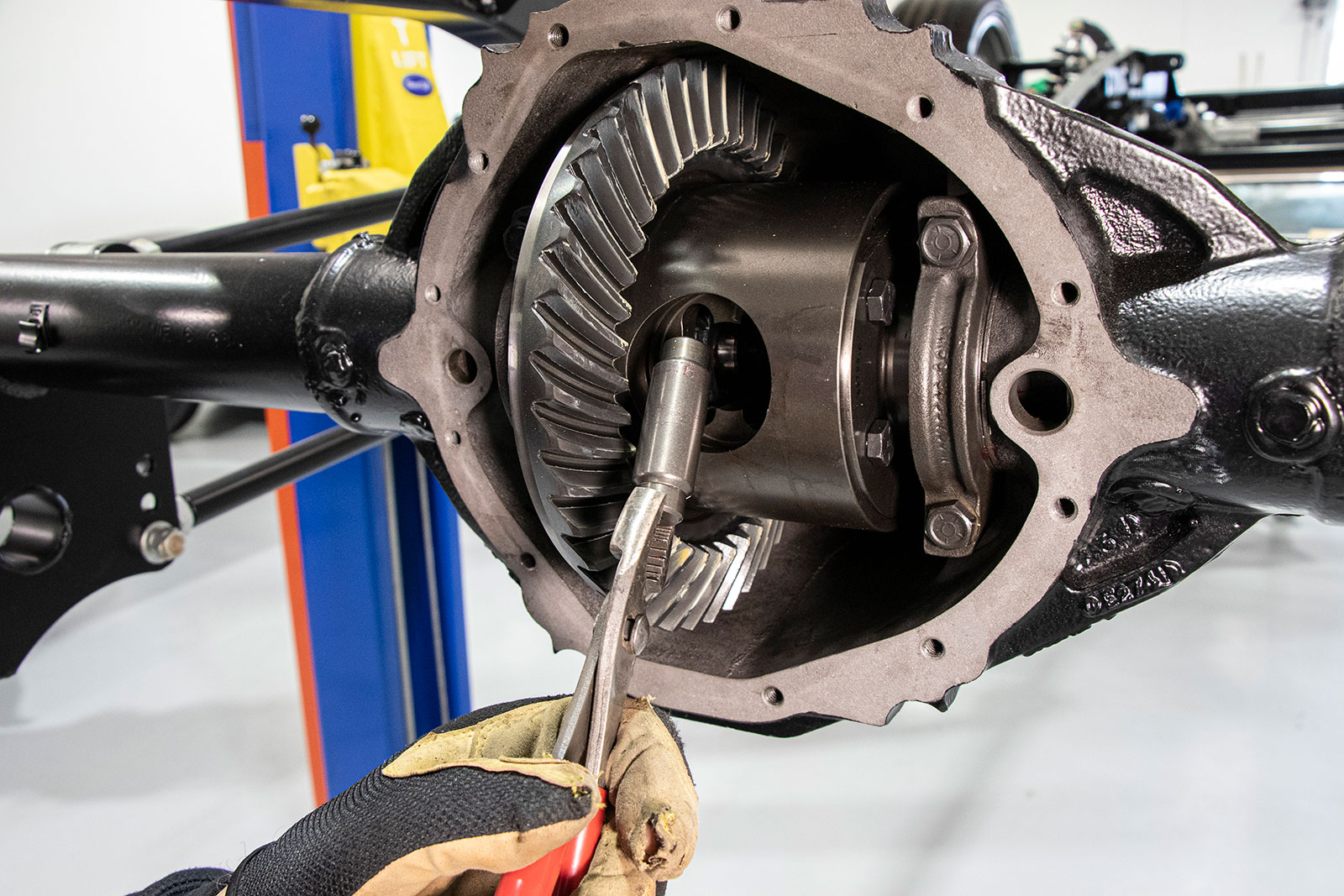 Read More: How To Restore A Delco-Remy Horn
A final note before we get to the installation, we installed these parts on our bare chassis on a fancy lift at the In The Garage Media Tech Center. We'll be the first to admit we are a bit spoiled, but you won't hear us complaining. While having the bed off and the chassis on a lift does afford us easier access for working, it is far from a requirement to install these parts. A pair of jack stands and a floor jack will do just fine.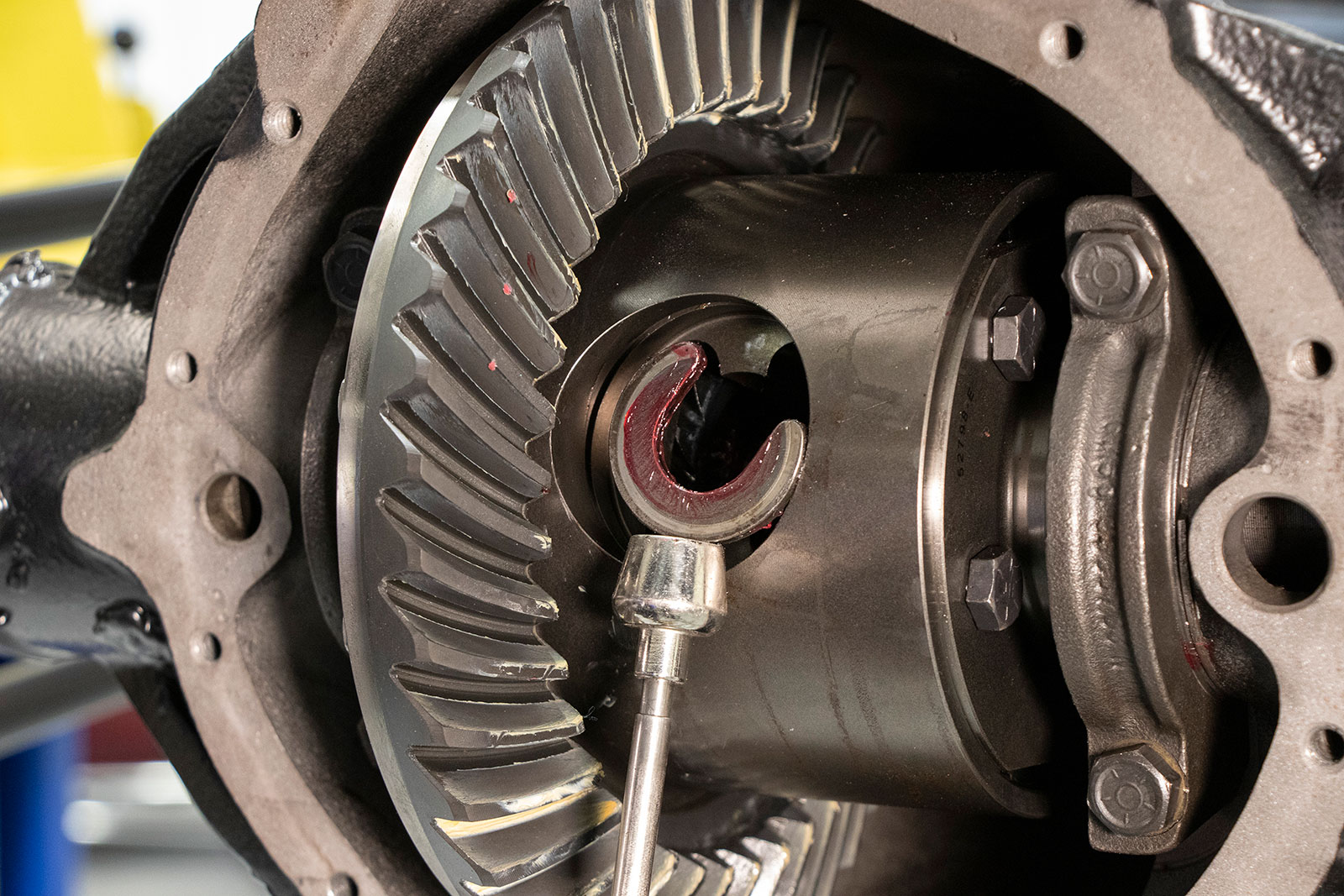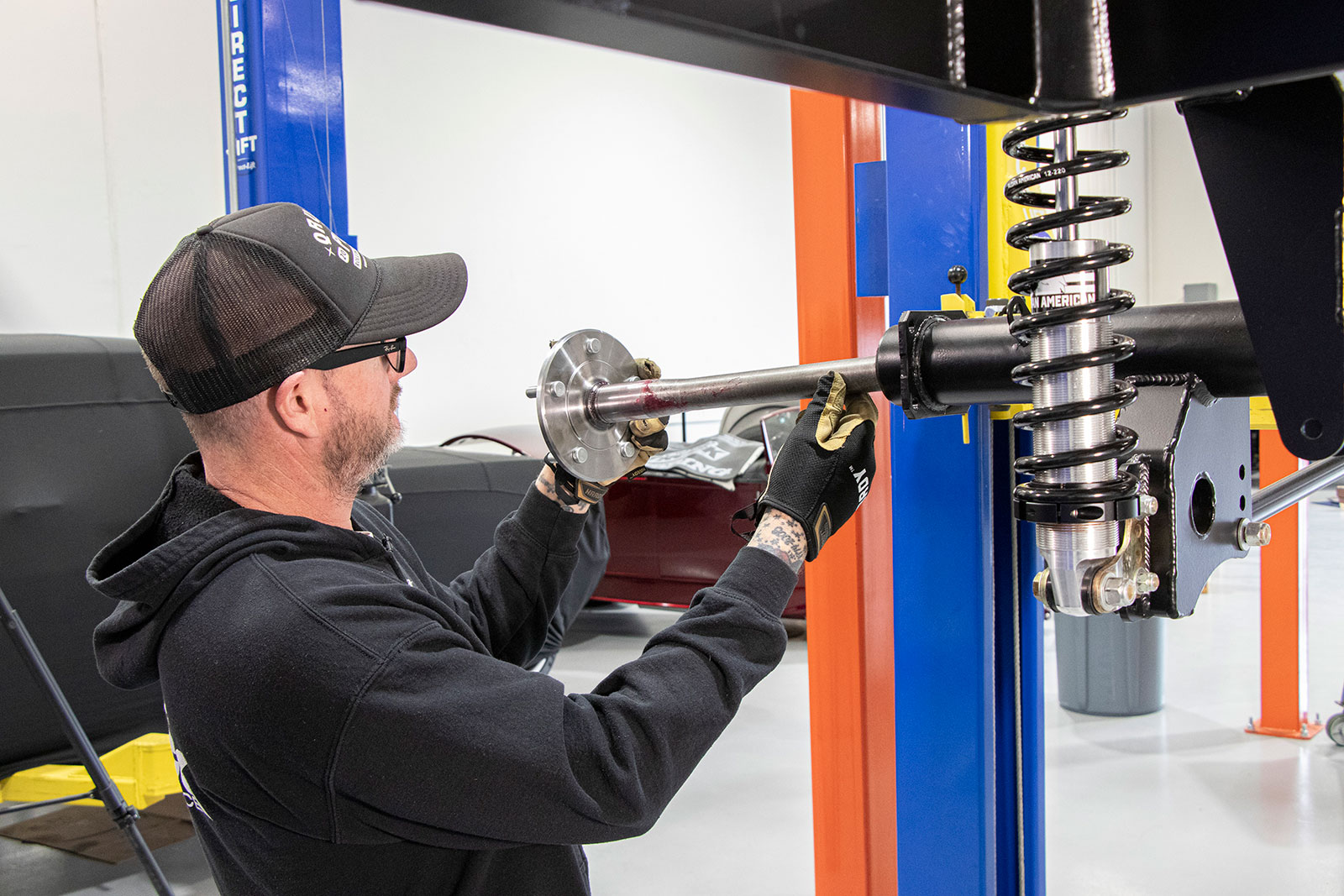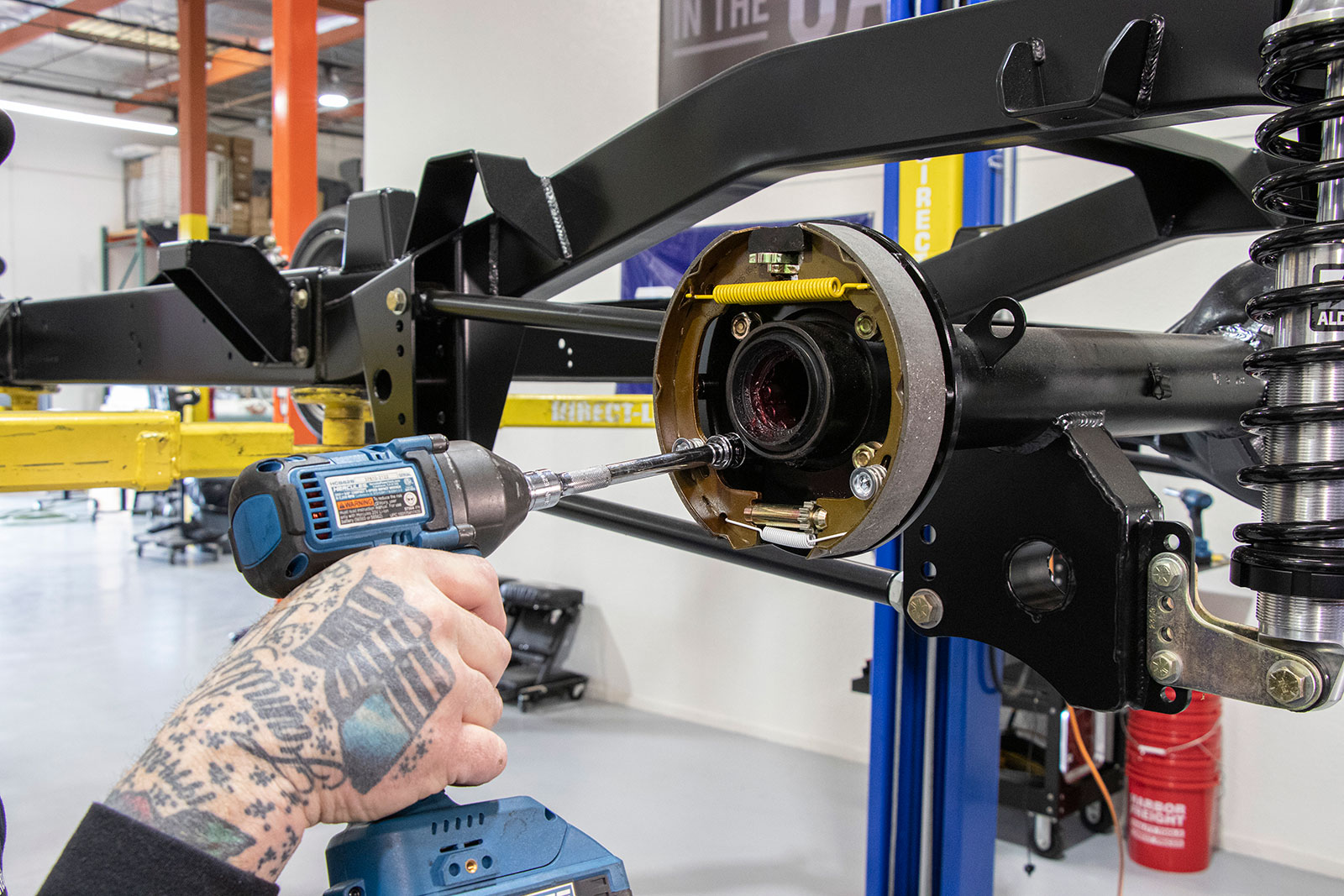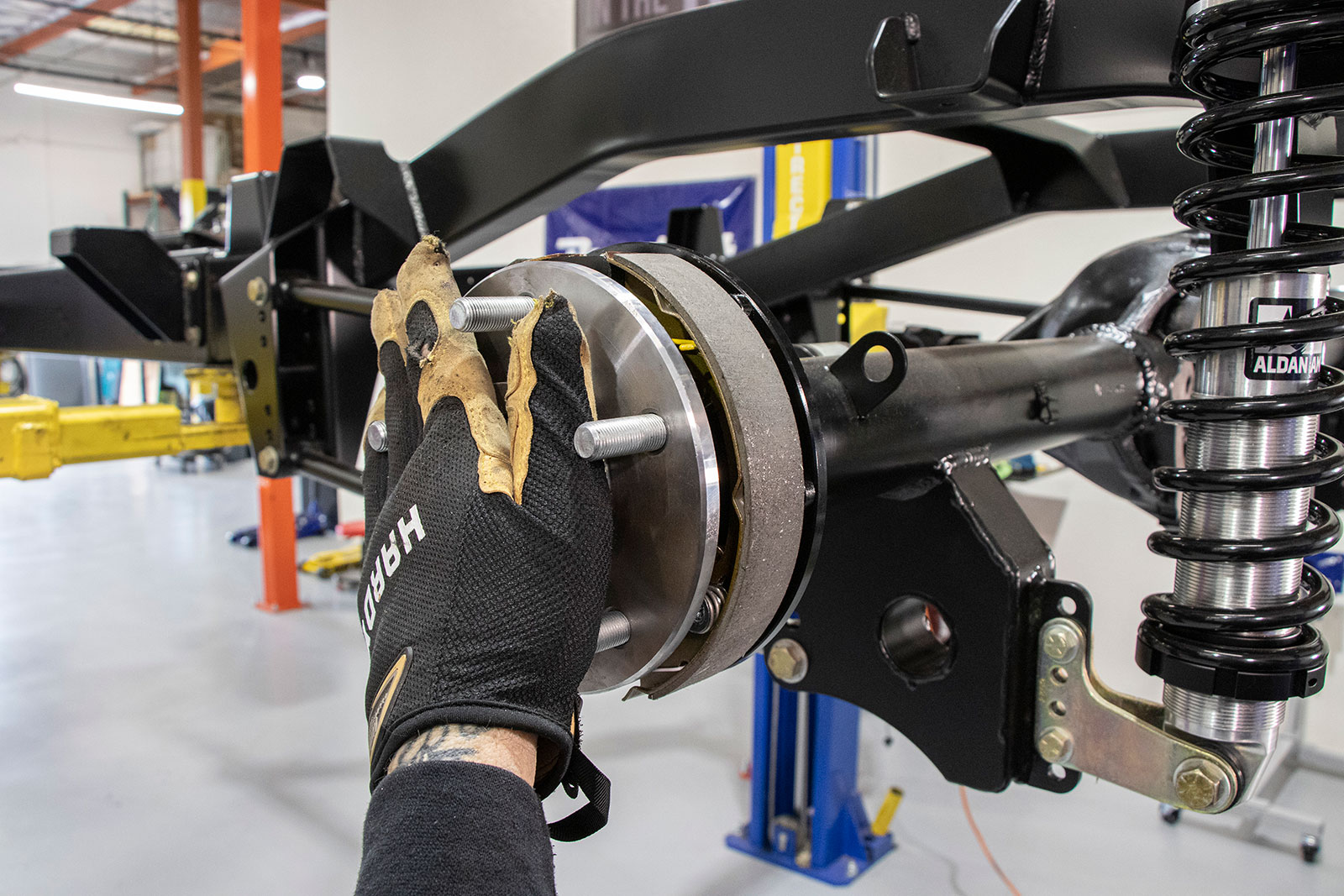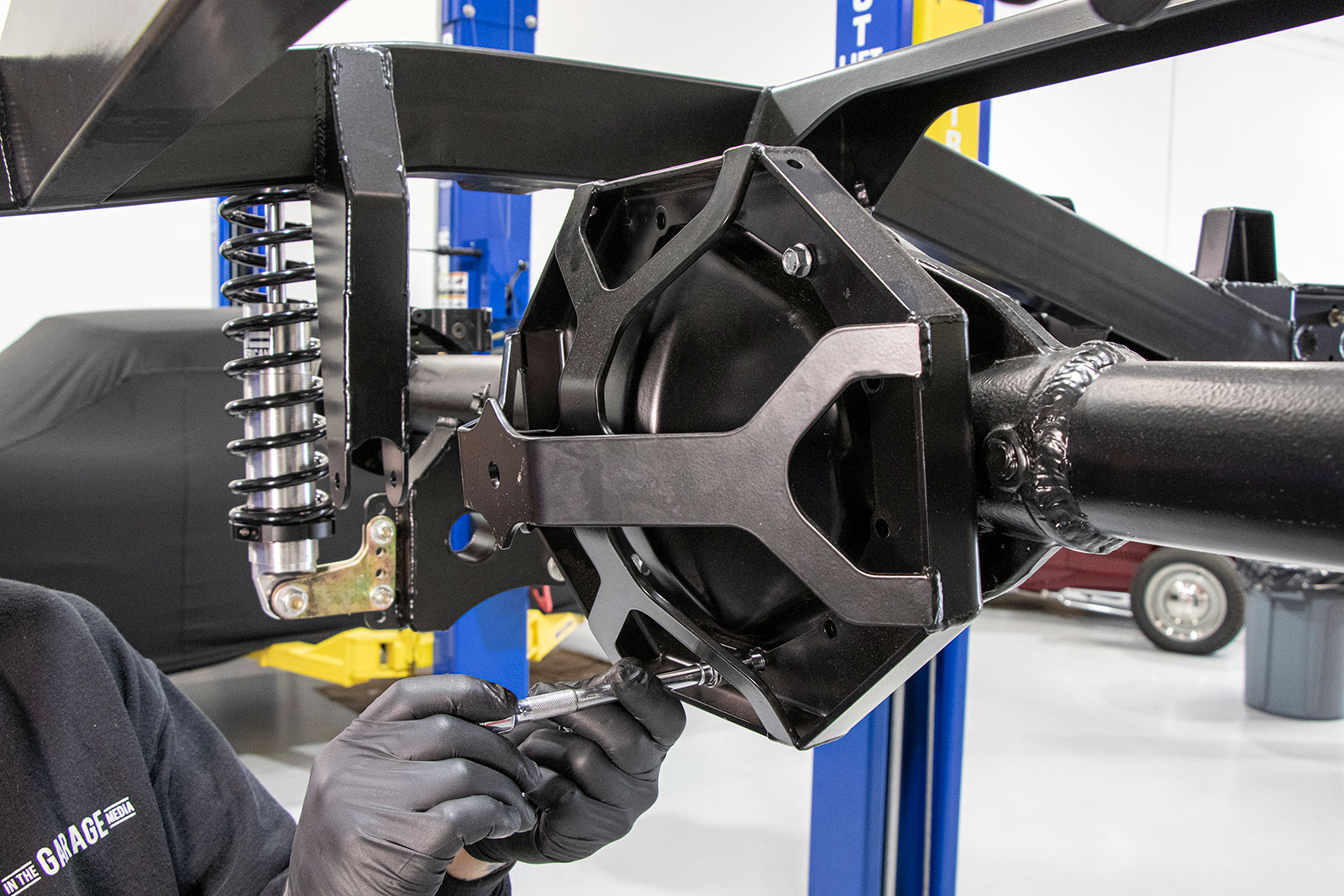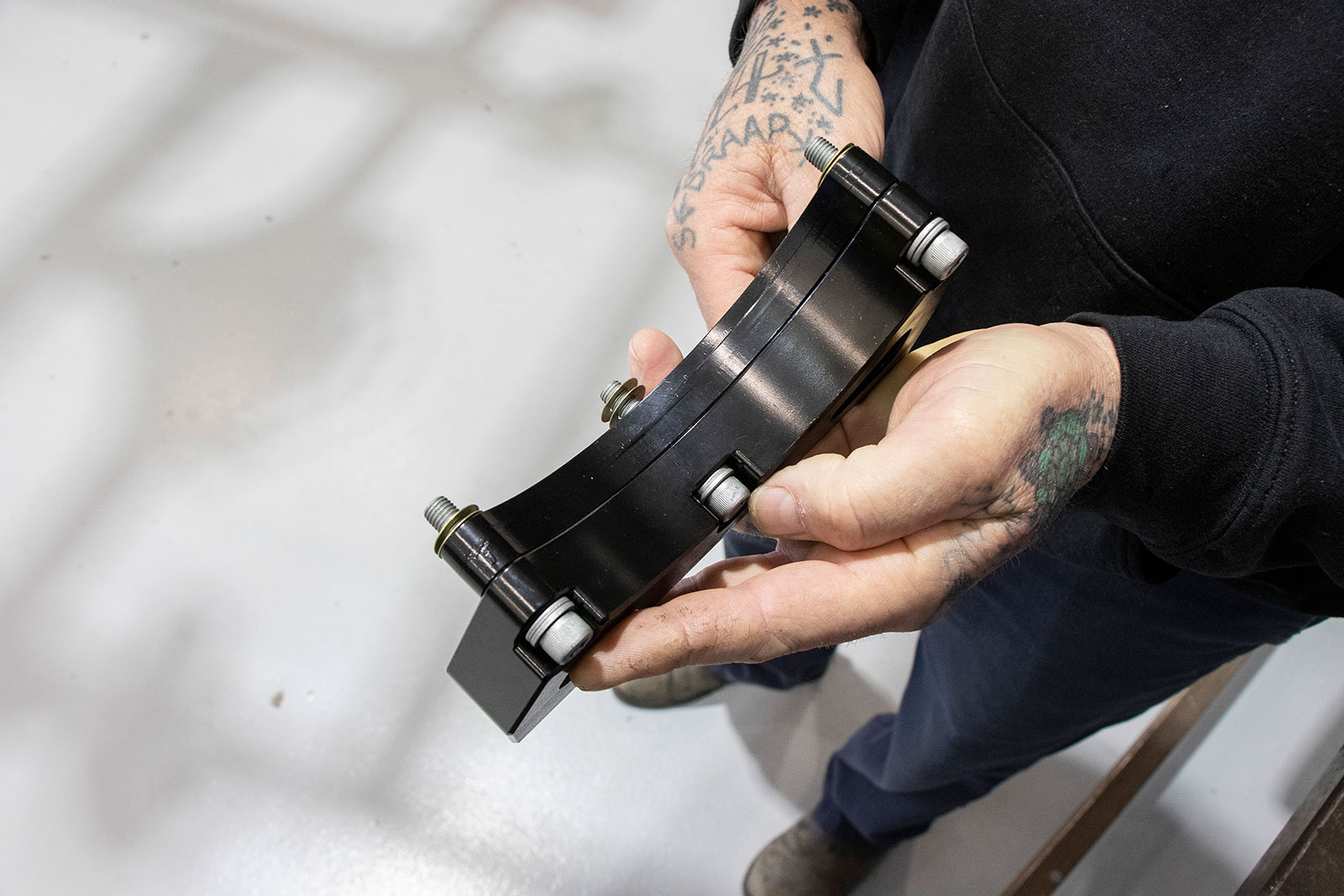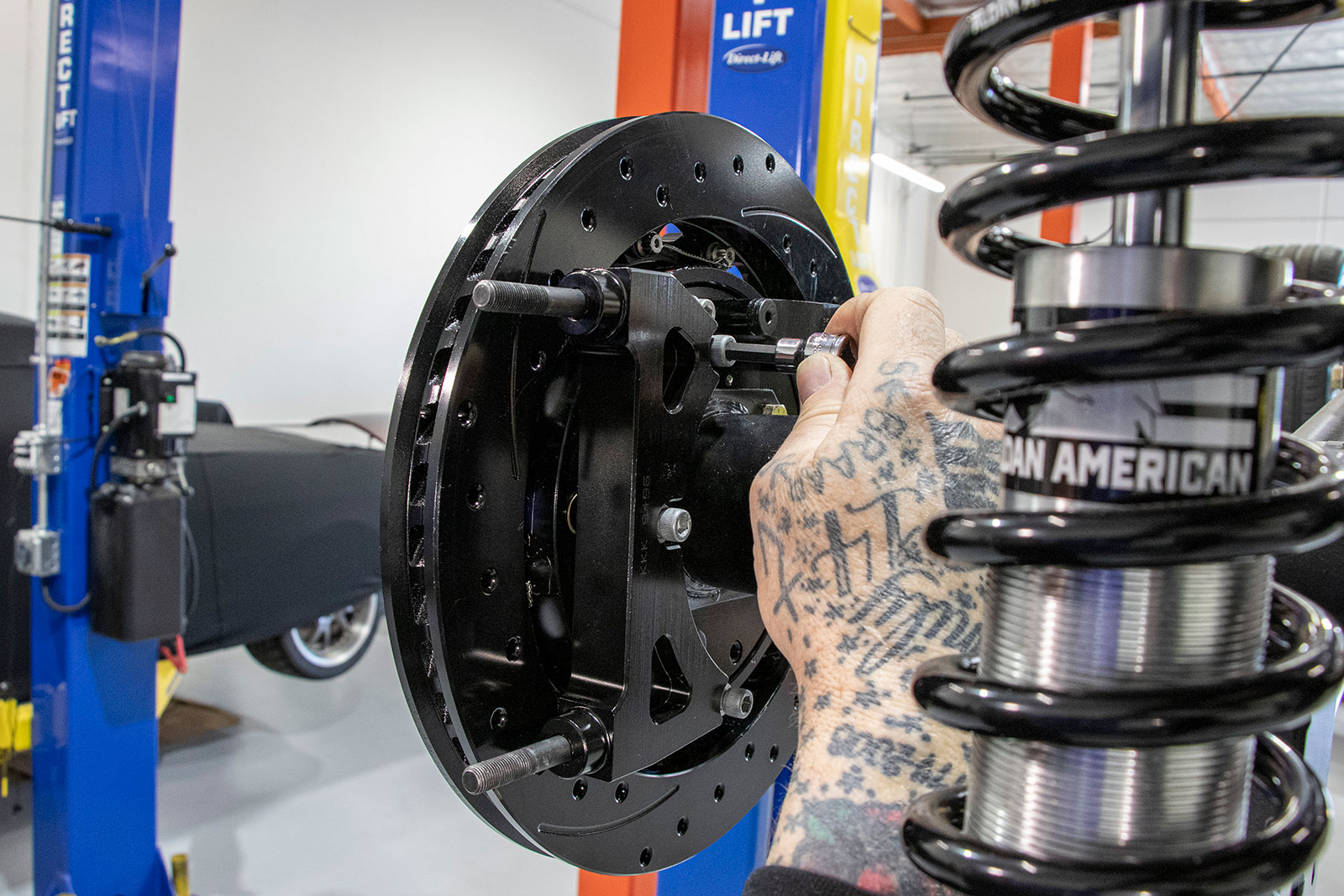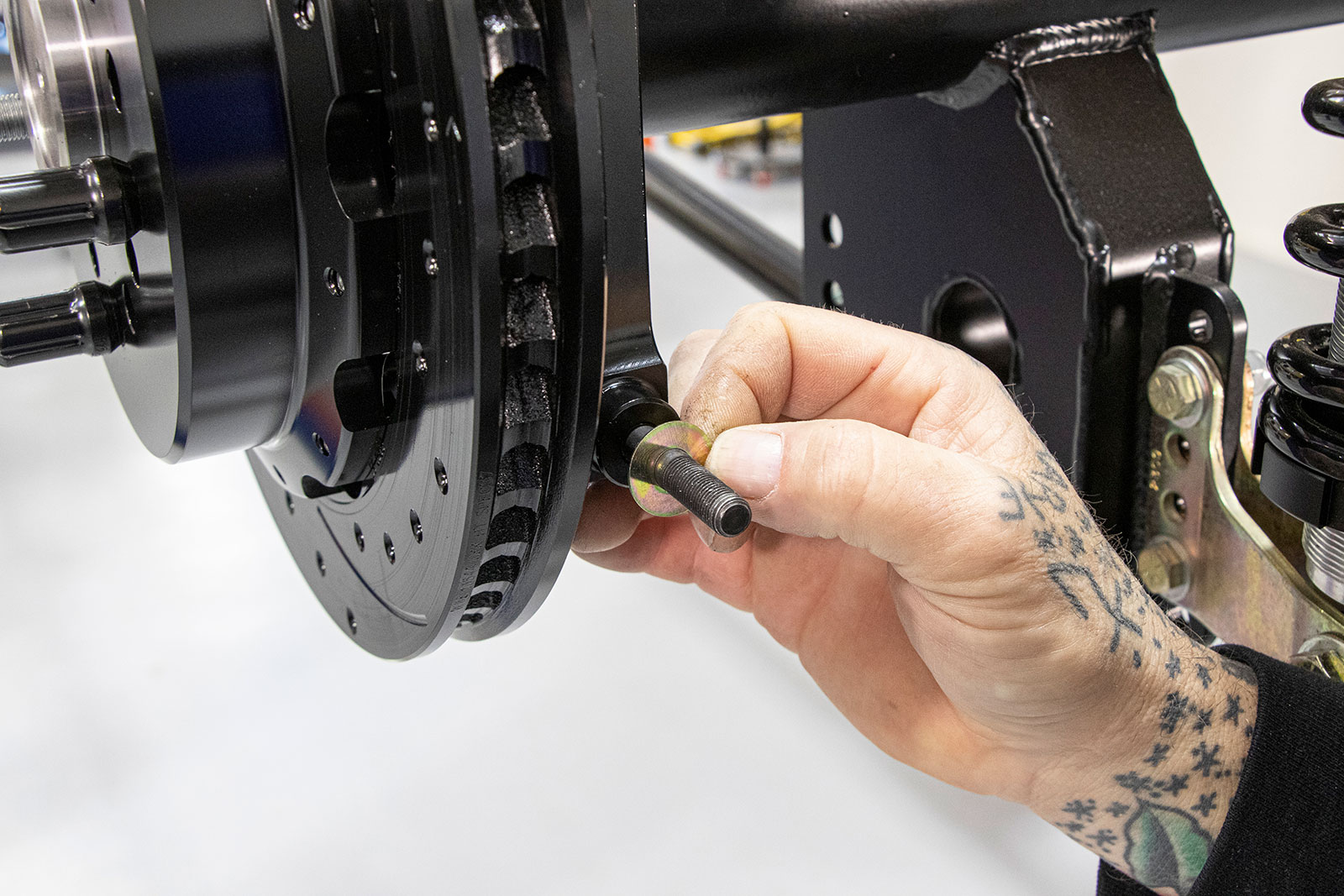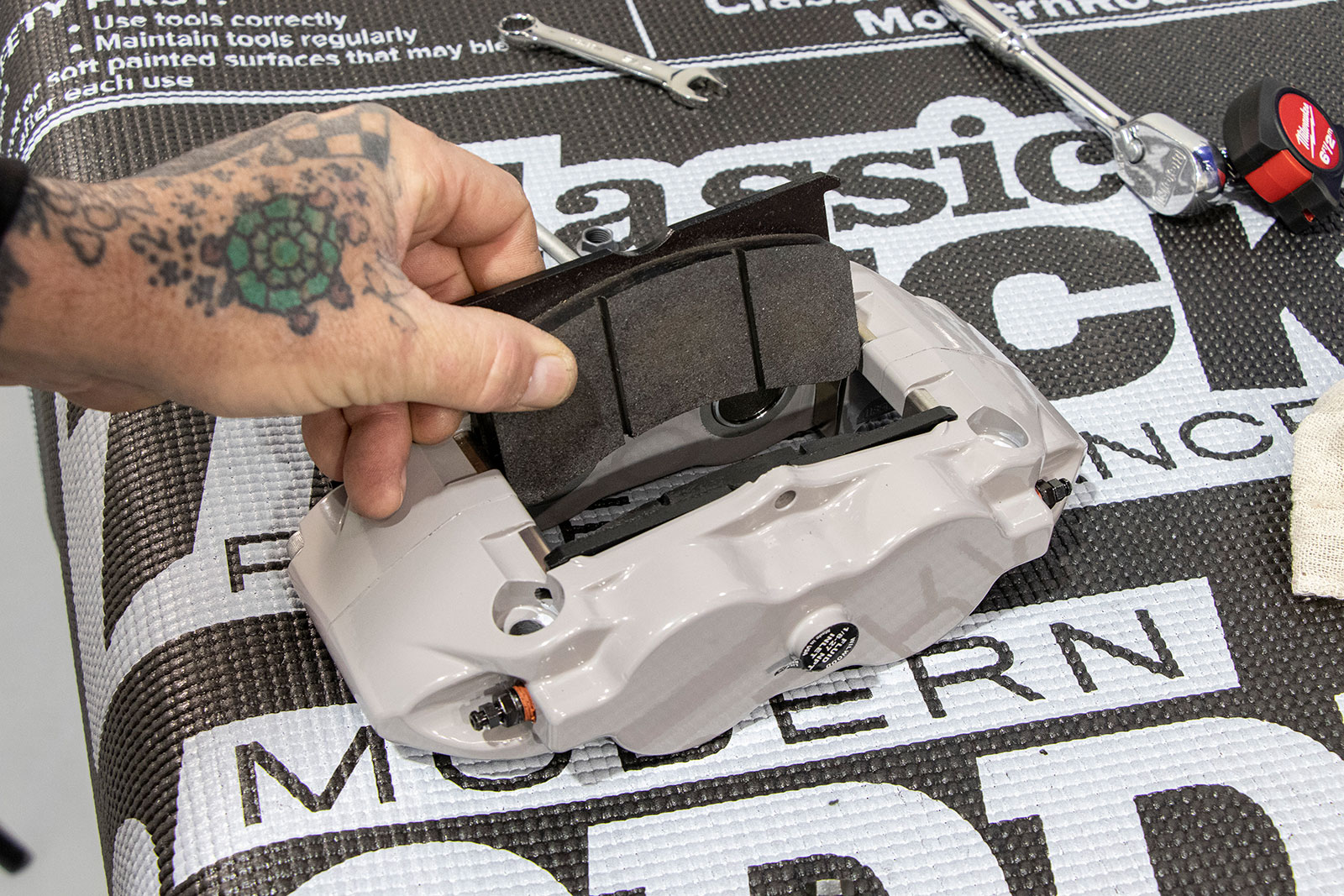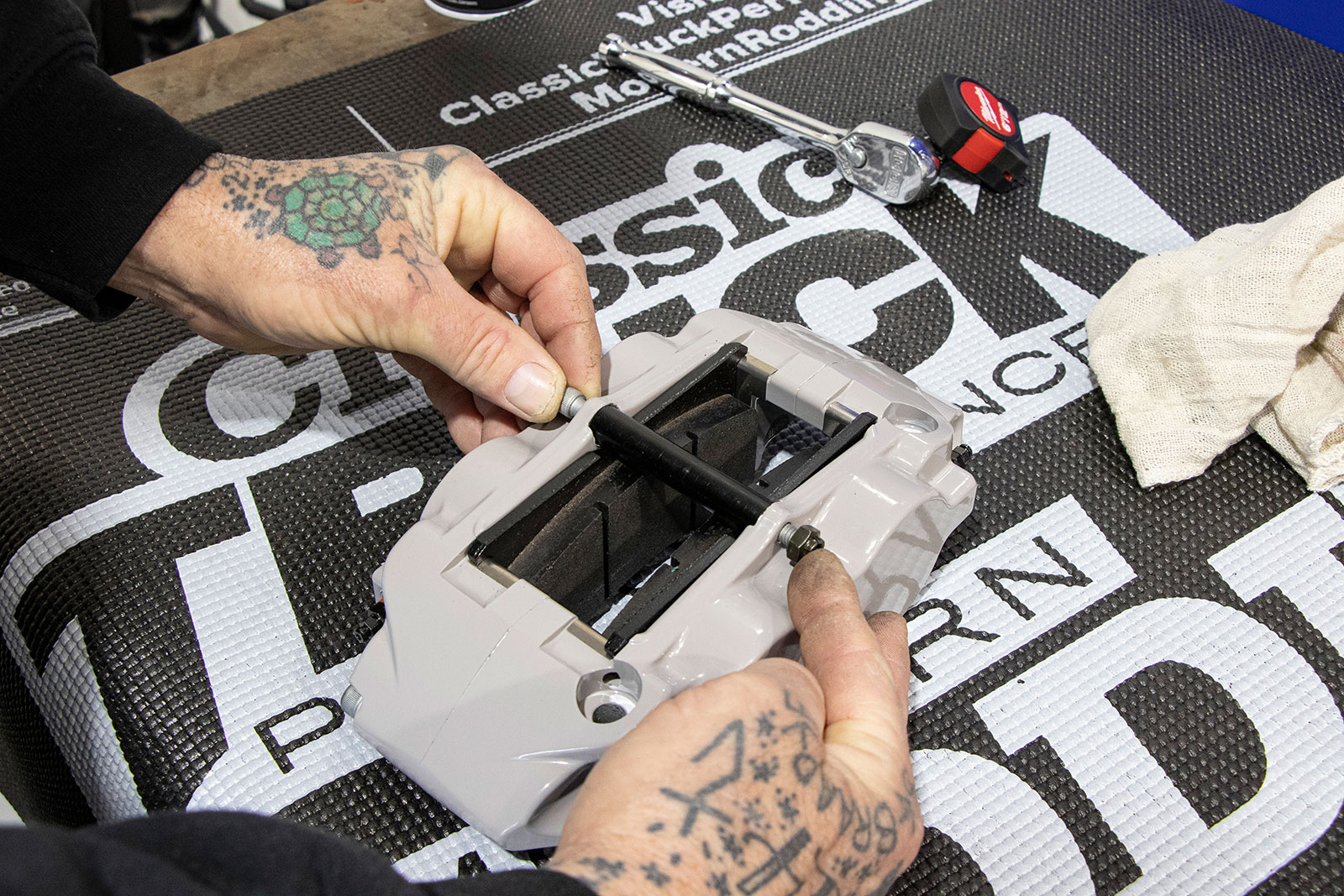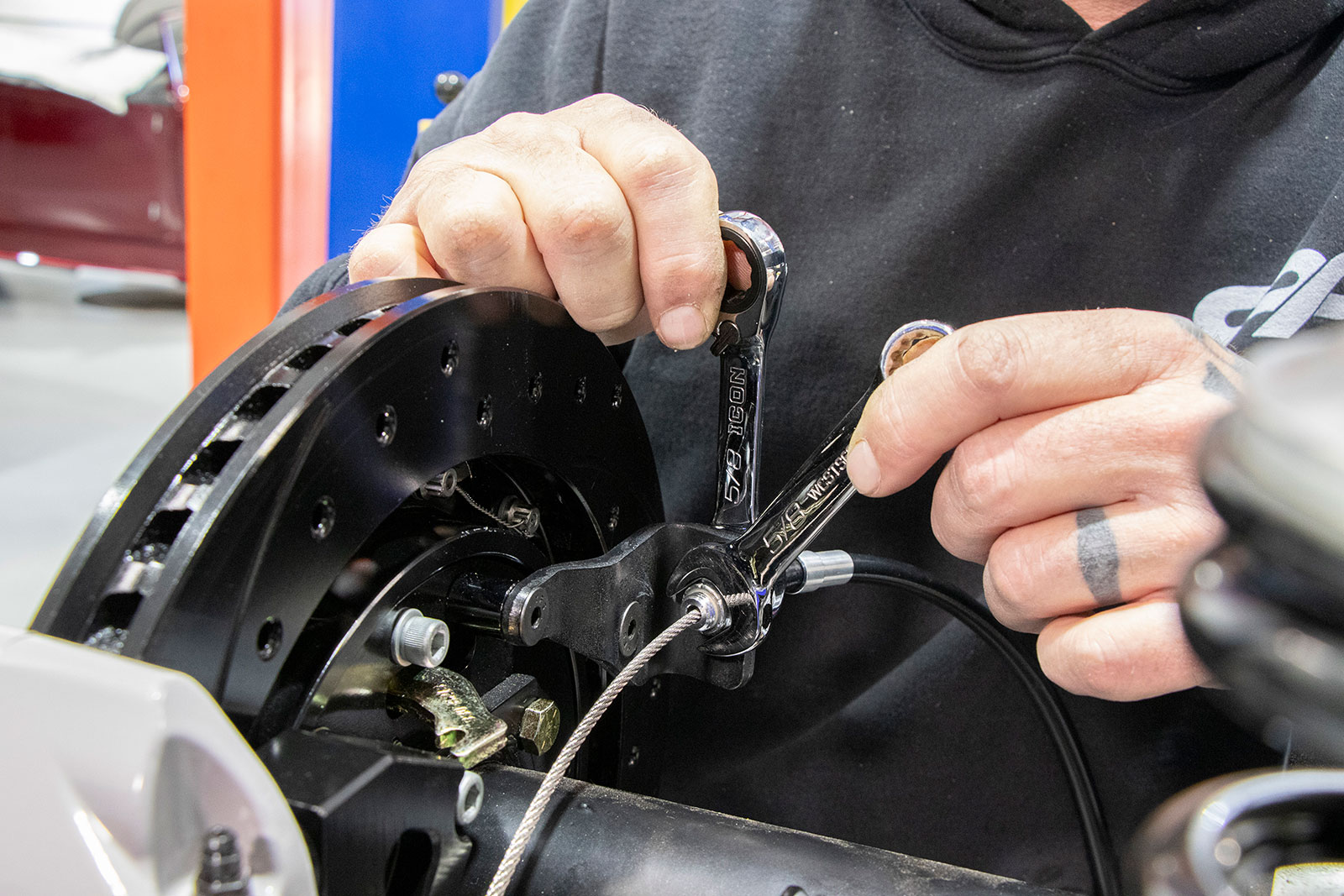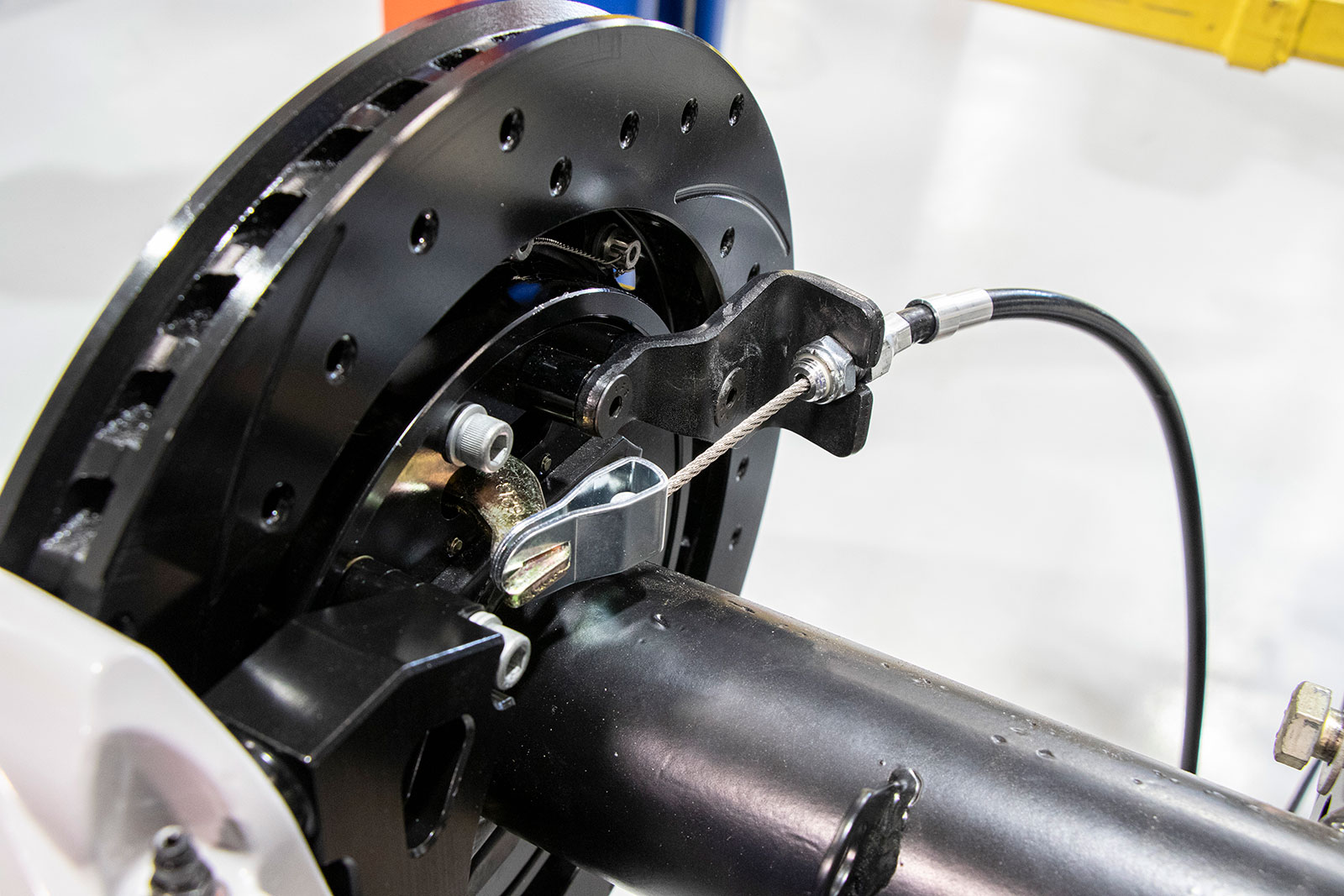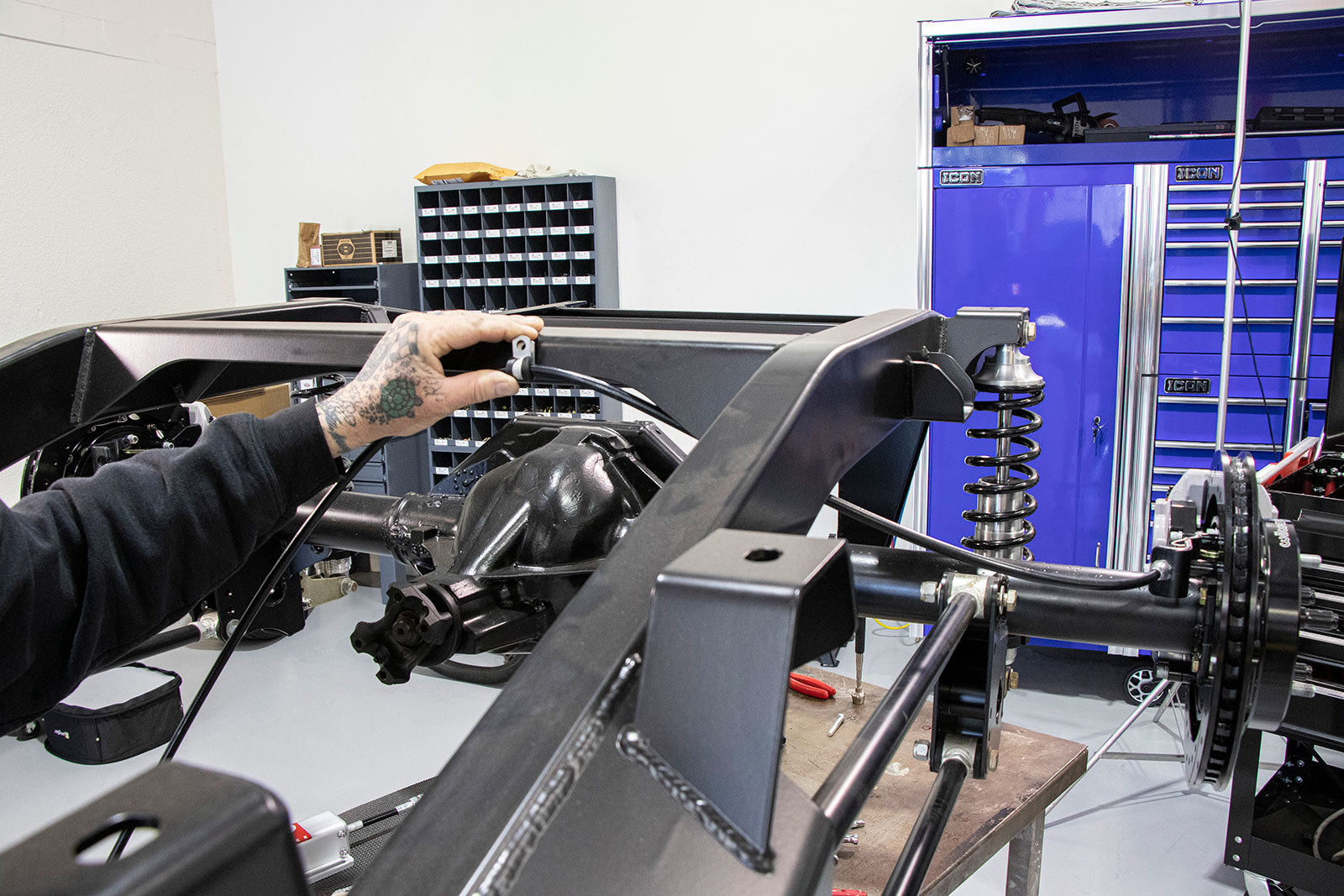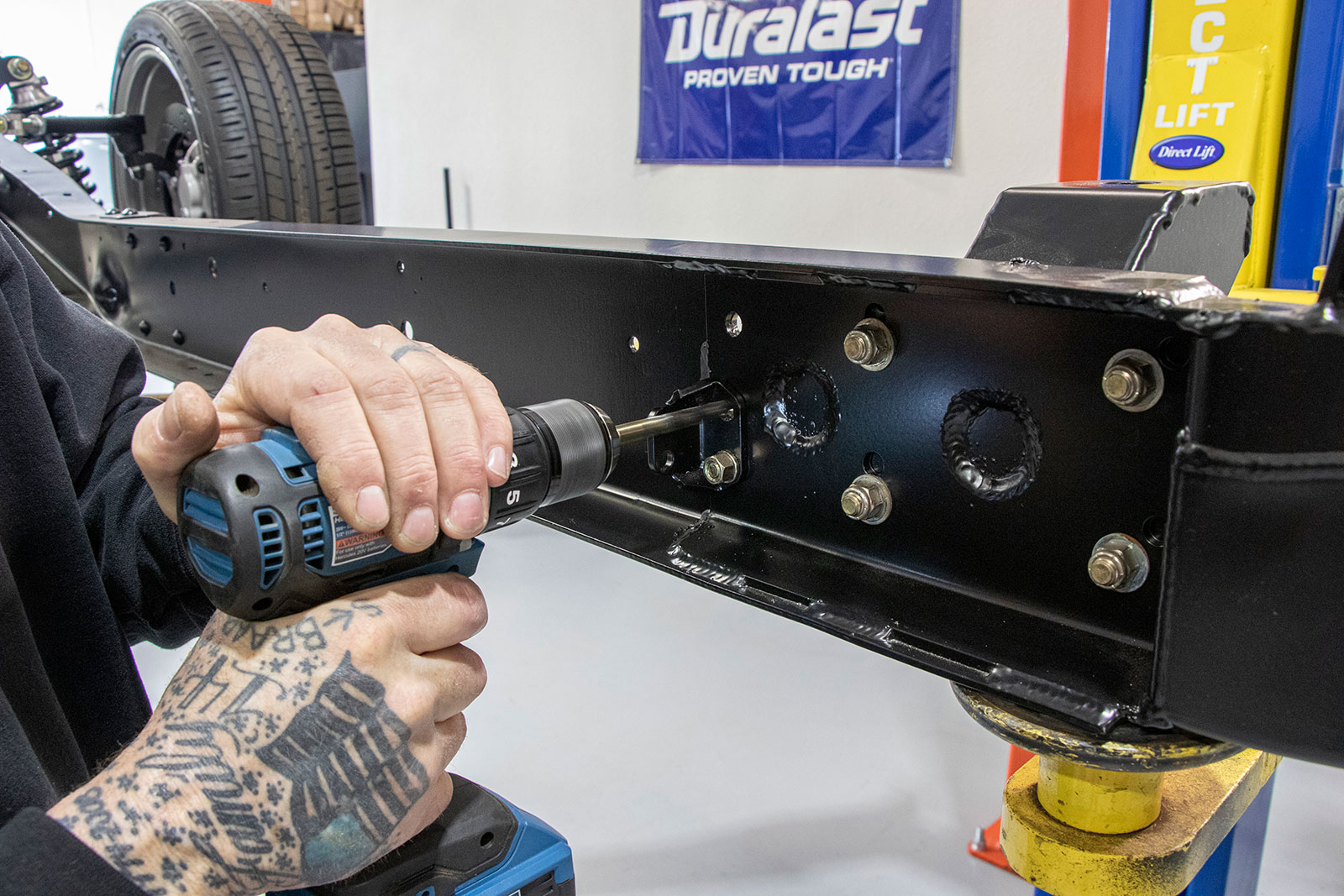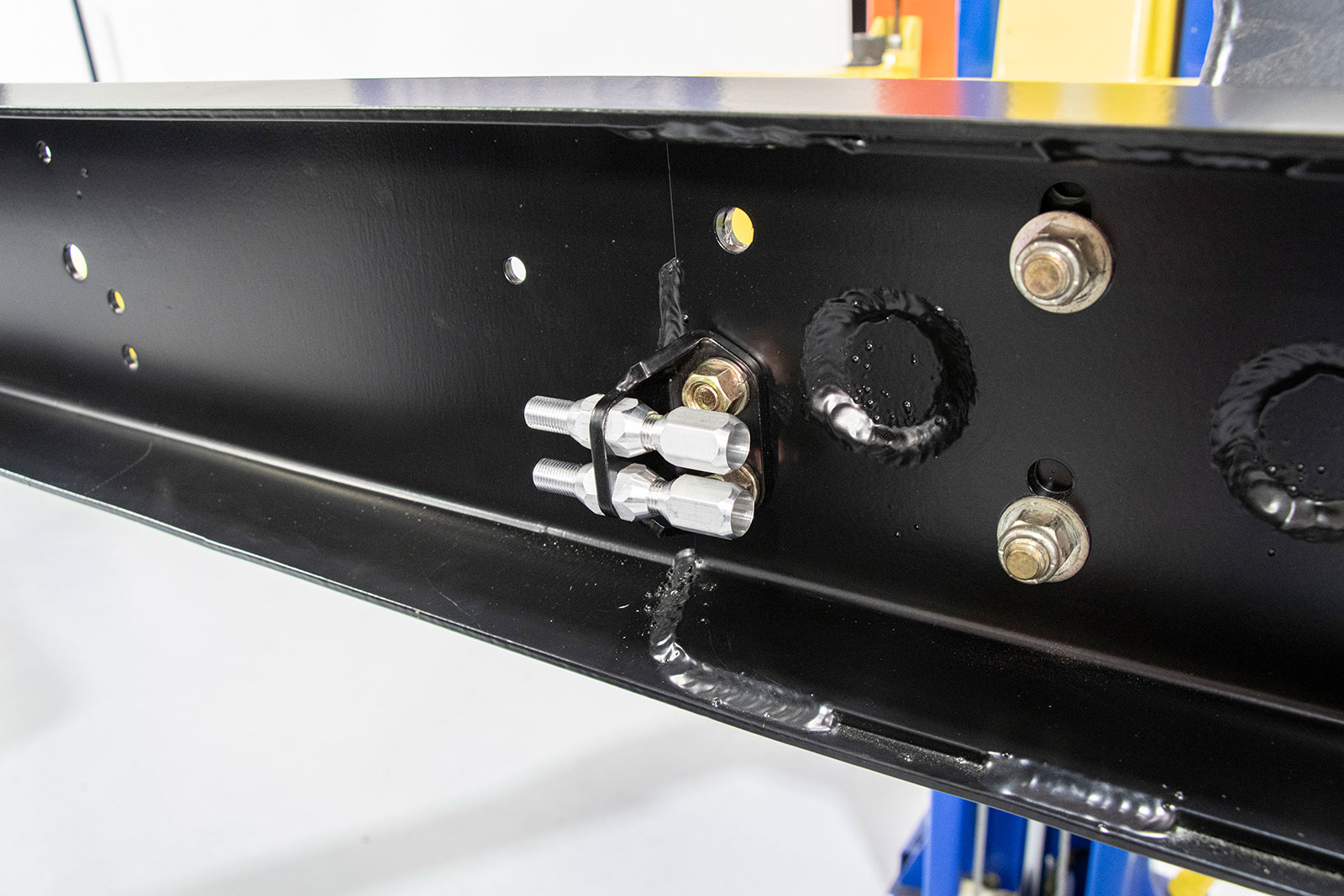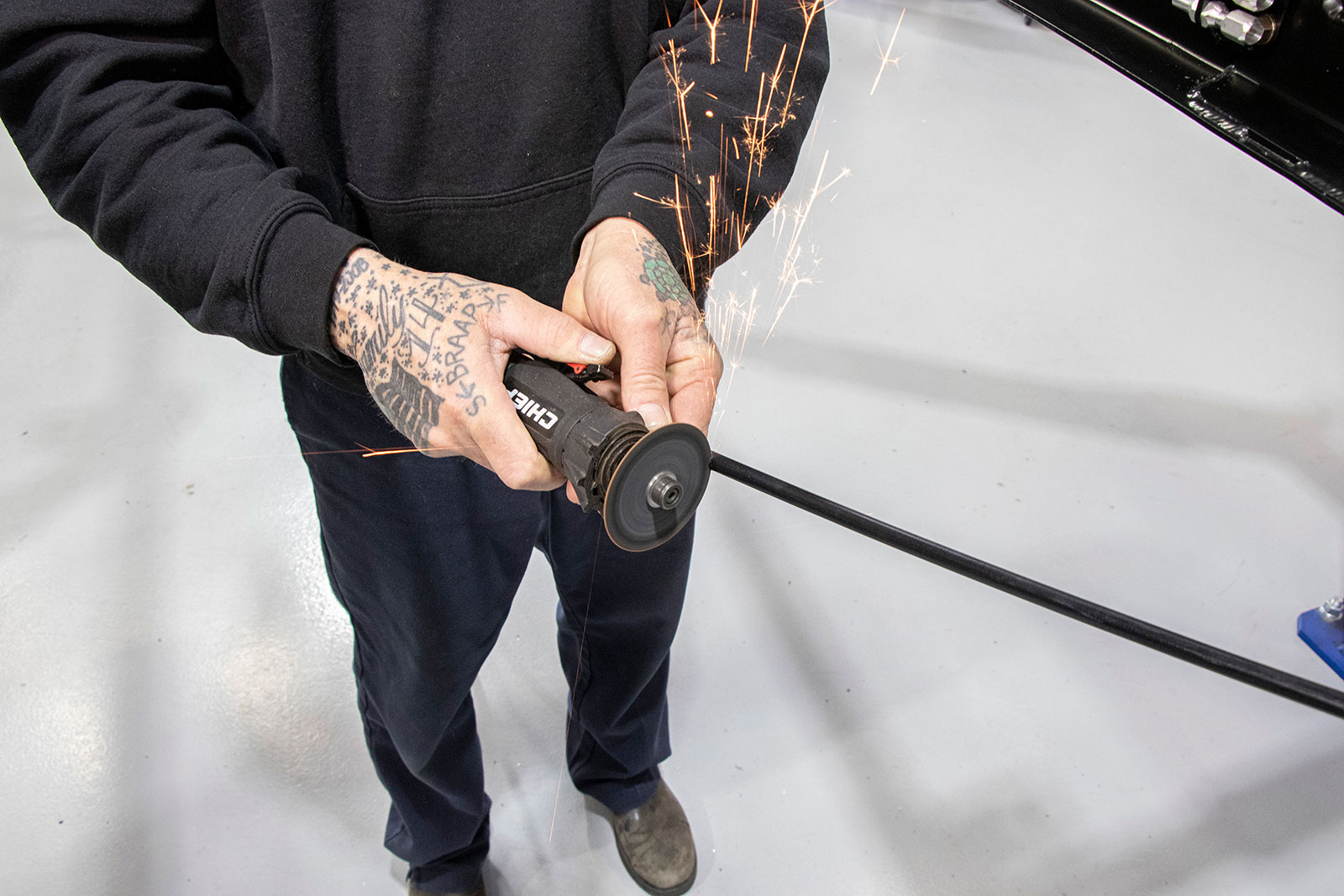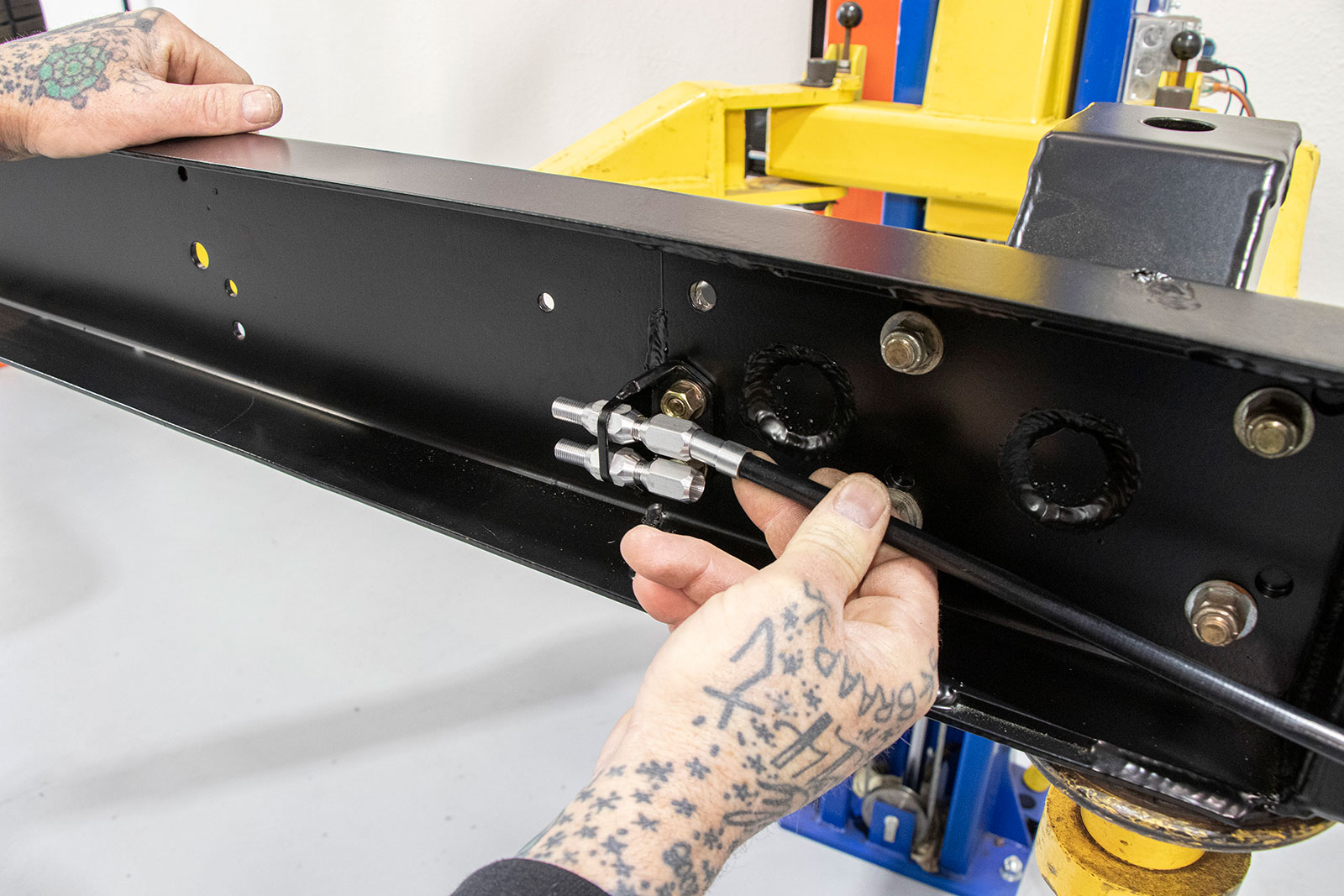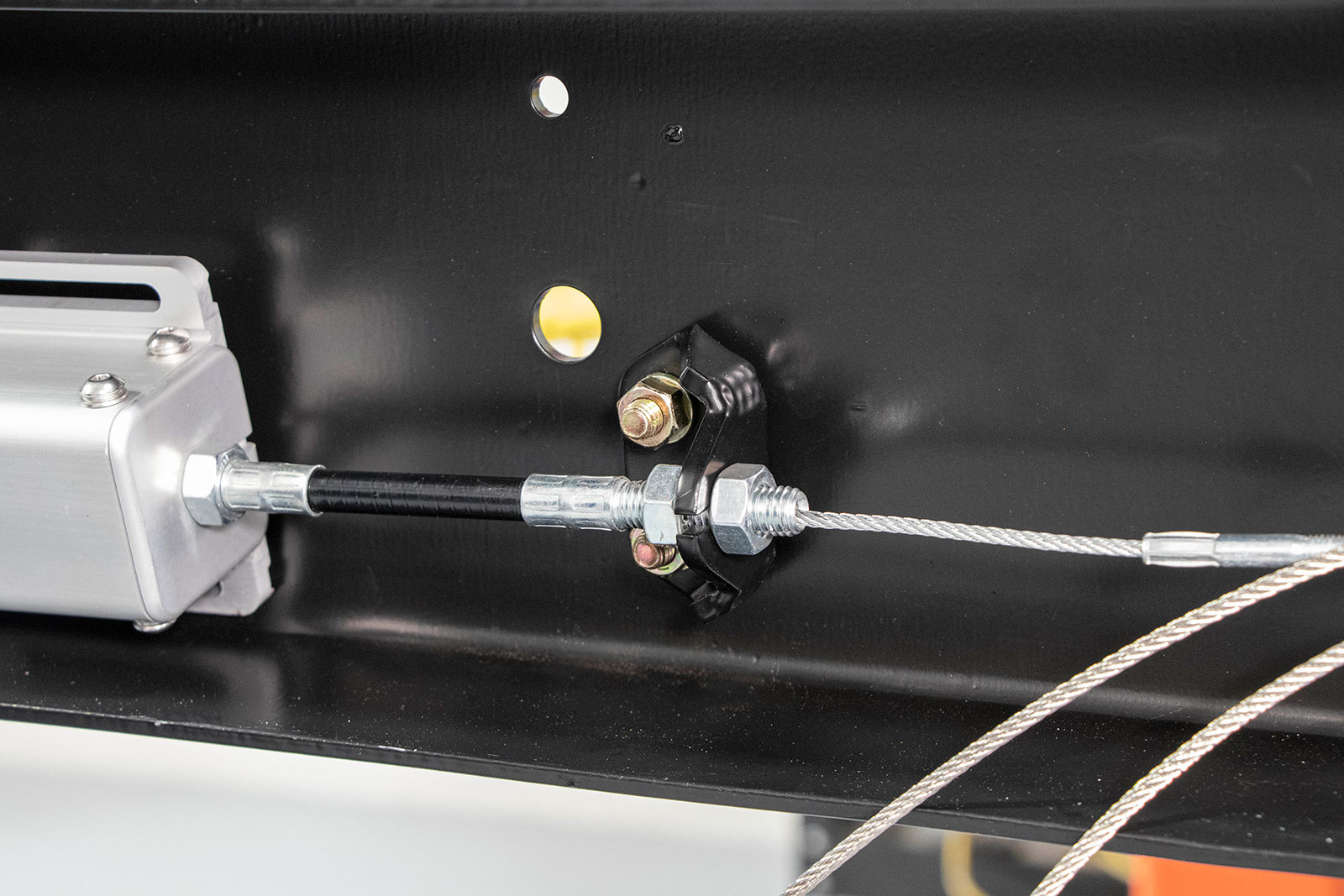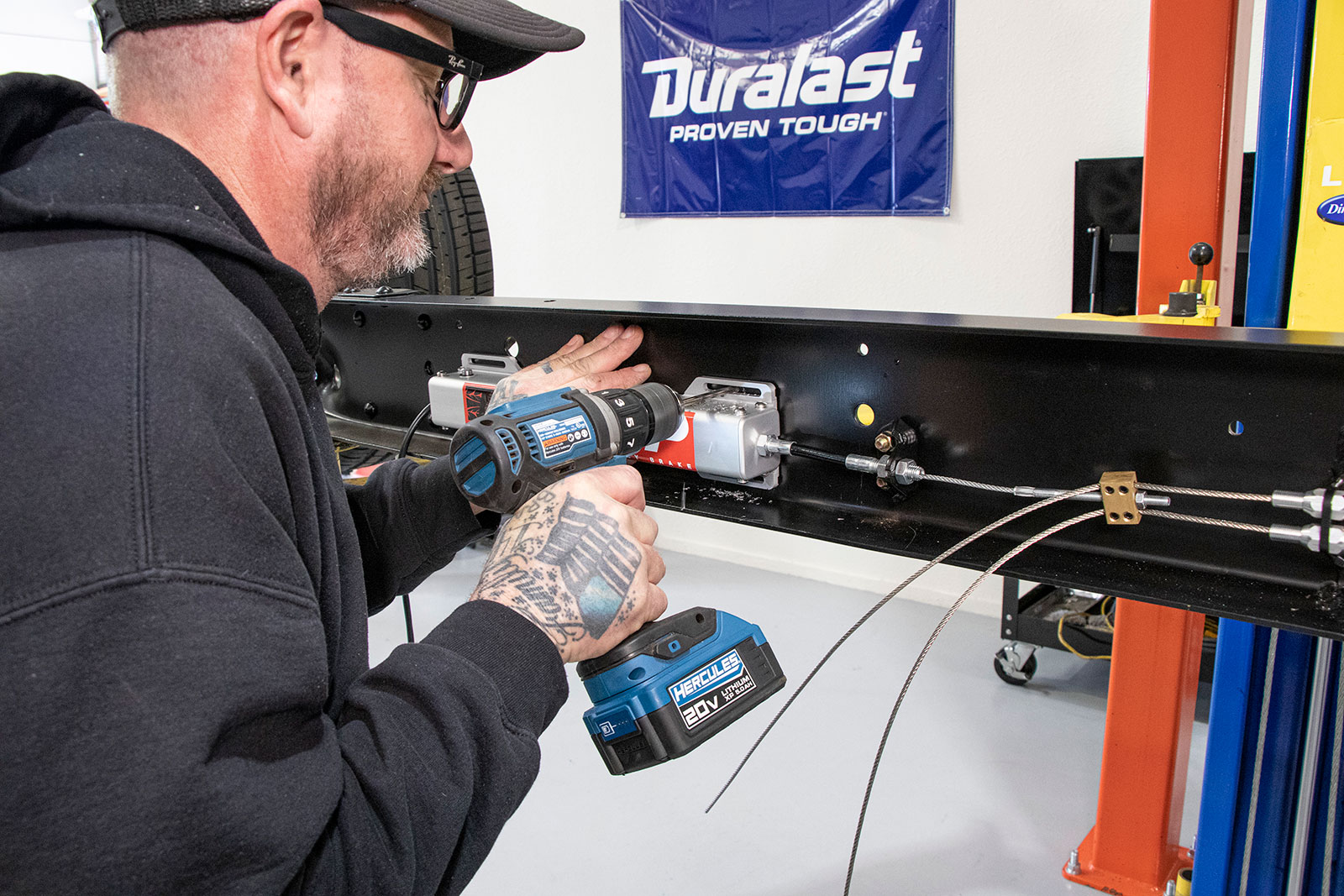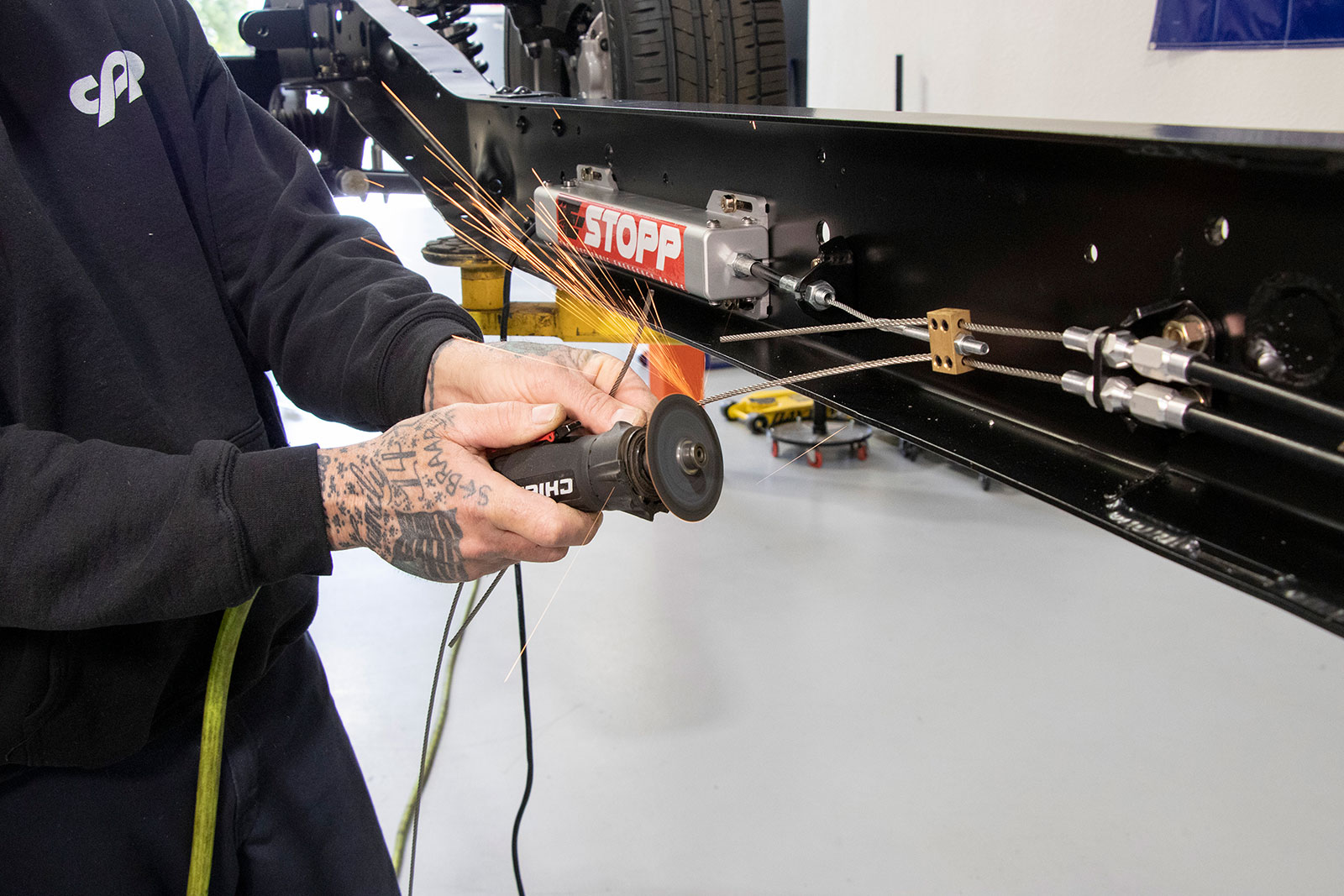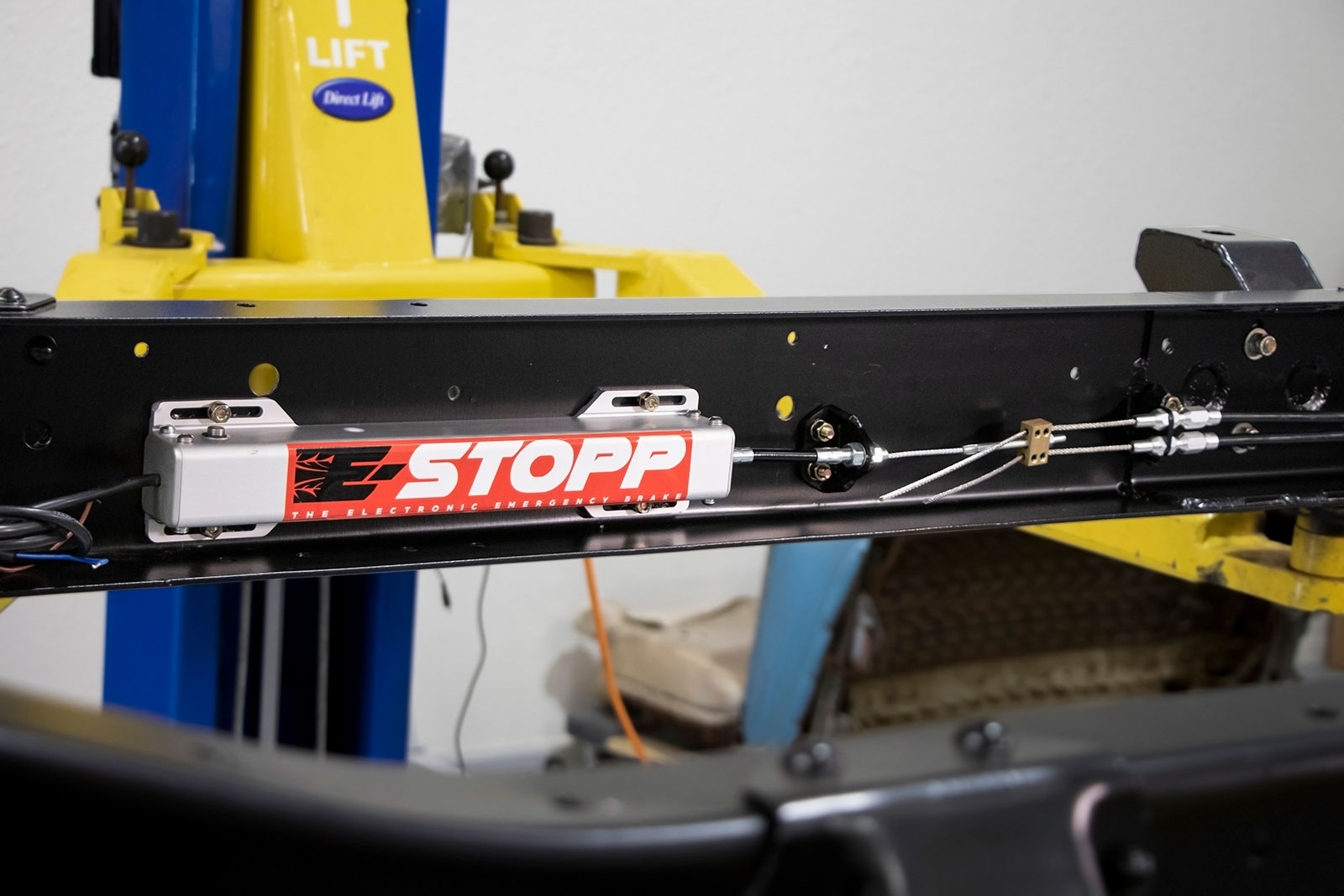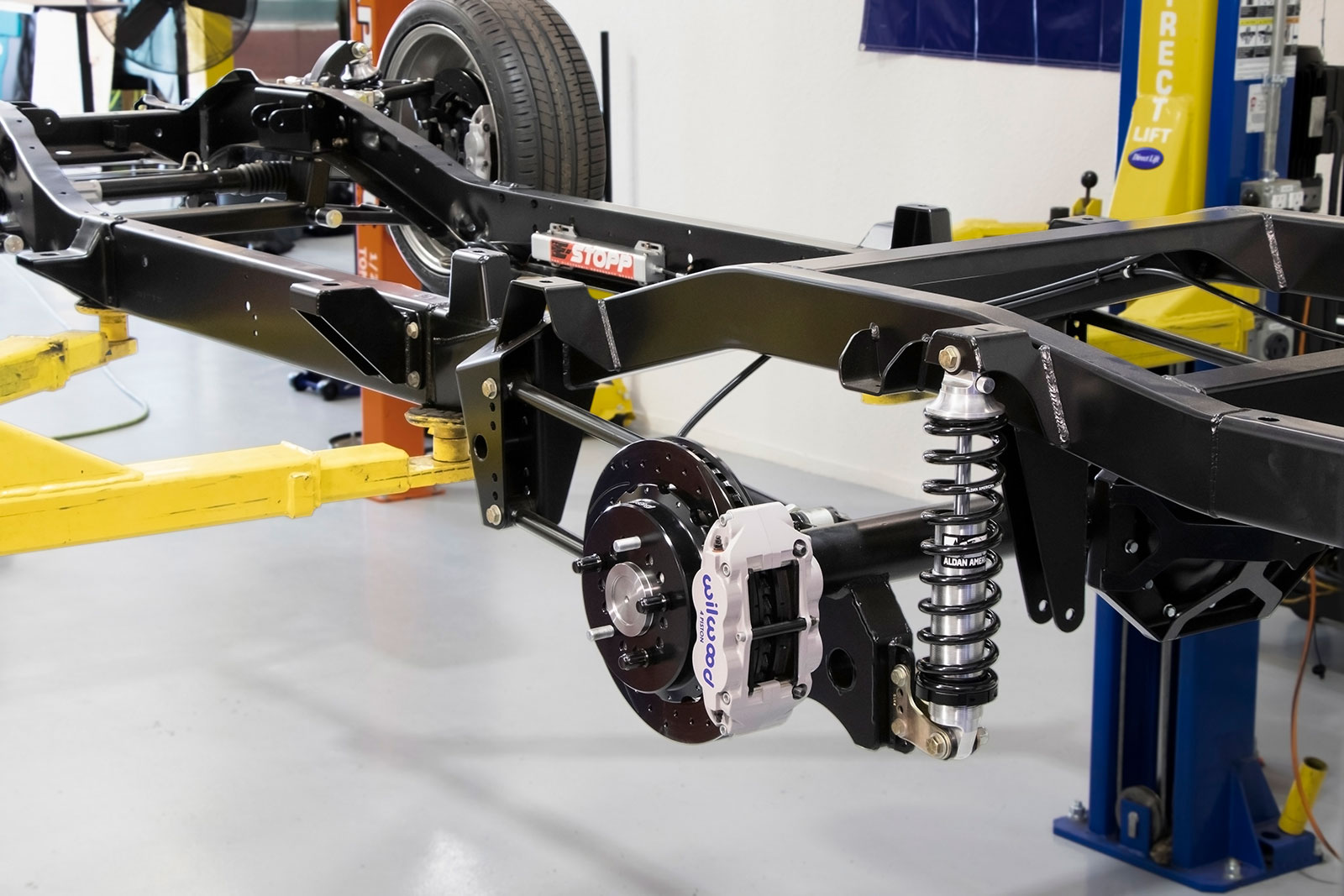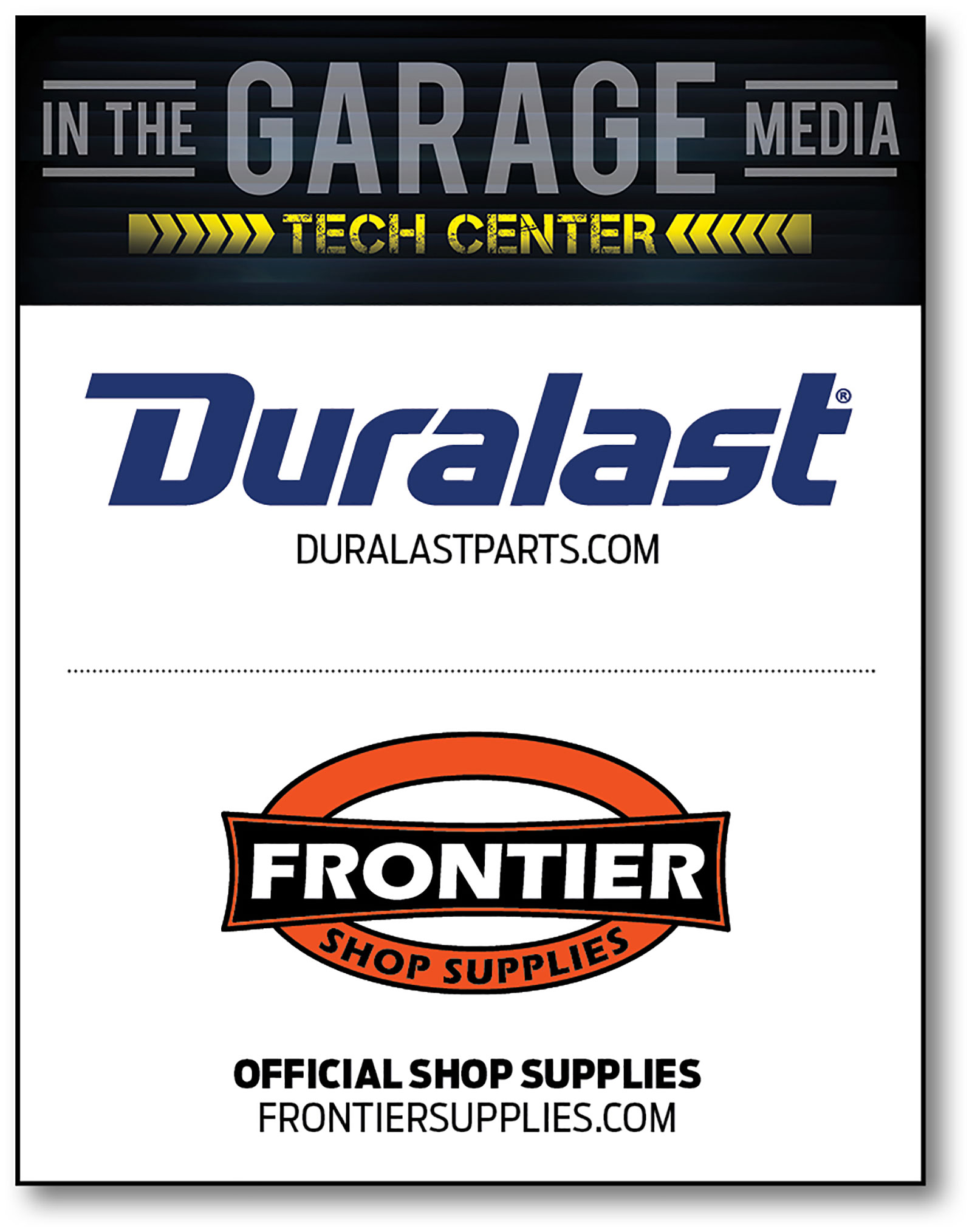 SOURCES
Aldan American
(310) 834-7478
aldanamerican.com
Classic Performance Products
(800) 760-7438
classicperform.com
E-Stopp
(888) 688-6348
estopp.com
J&S Gear
(714) 841-4545
jandsgears.com
Wilwood
(805) 388-1188
wilwood.com
Click on this issue's cover to see the enhanced digital version of Installing Electric Parking Brakes.