OEM-Quality Insulation for Your Classic Performance Car
By Ron Ceridono – Photography by Jason Scudellari
There was a time many years ago, around the time Editor Licata got his first Ramones T-shirt, that for many of us the comfort level inside a performance car wasn't a concern. We put up with noise levels that were similar to being inside in a 55-gallon drum during a hailstorm and temperatures that rivaled those found in Death Valley during the summer—youthful enthusiasm often overrides pain and discomfort. But things have changed; today most of us expect more from our cars than we used to, which includes a quiet, comfortable interior.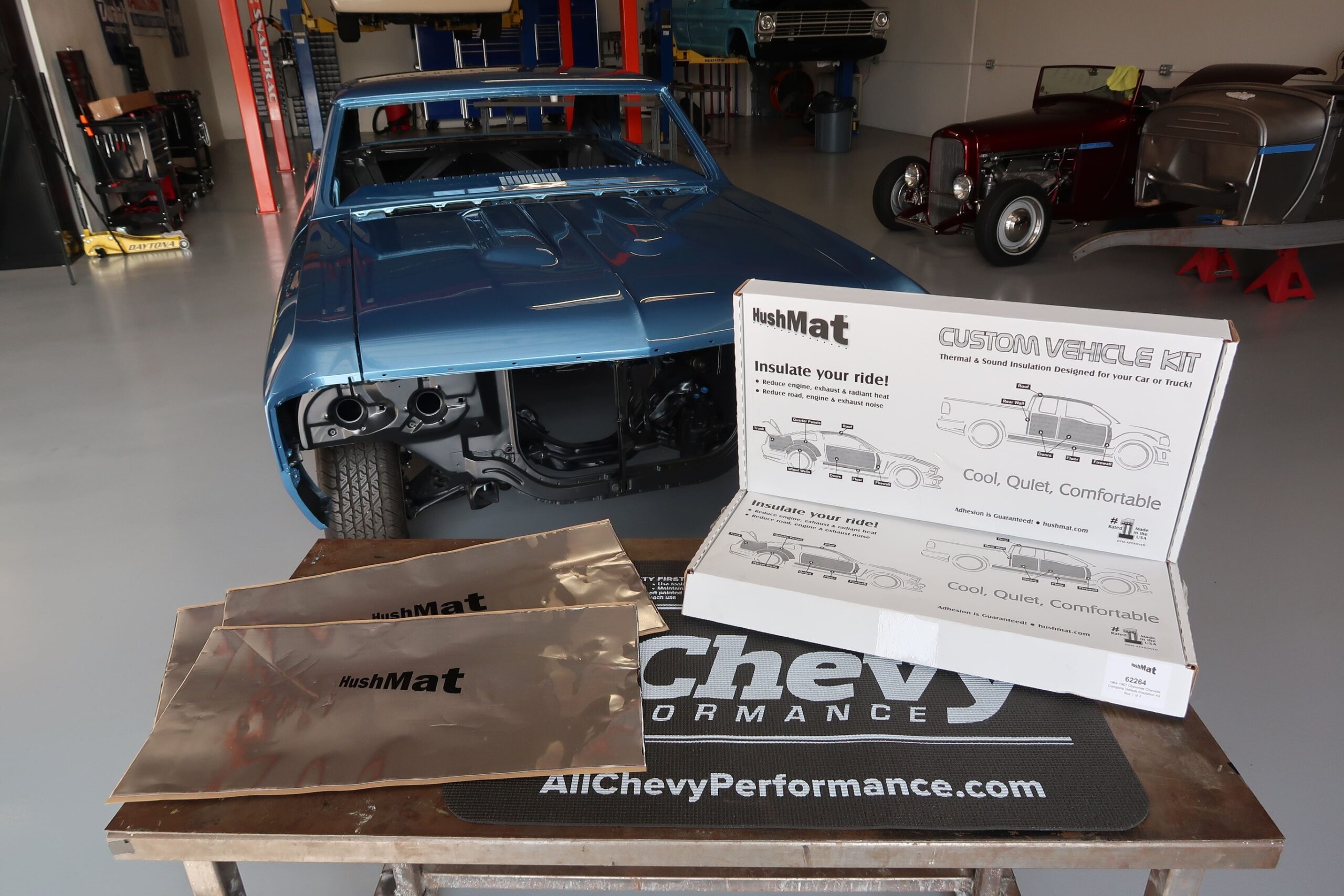 When auto manufacturers began taking passenger comfort more seriously in the late '80s (primarily due to advertising campaigns on the subject by Lexus), they began to search for products to meet the challenge of sound reduction and reduced heat absorption. A company named Dexter Automotive had a specially compounded butyl rubber that proved to be that product and it was approved by General Motors, Chrysler, and other manufacturers for use in production vehicles. Today that company is HushMat and the product is known as HushMat Ultra, which is the only OEM specified and approved sound deadening and thermal insulating material available to the automotive aftermarket.
Check This Out: Ed Nash's '72 Camaro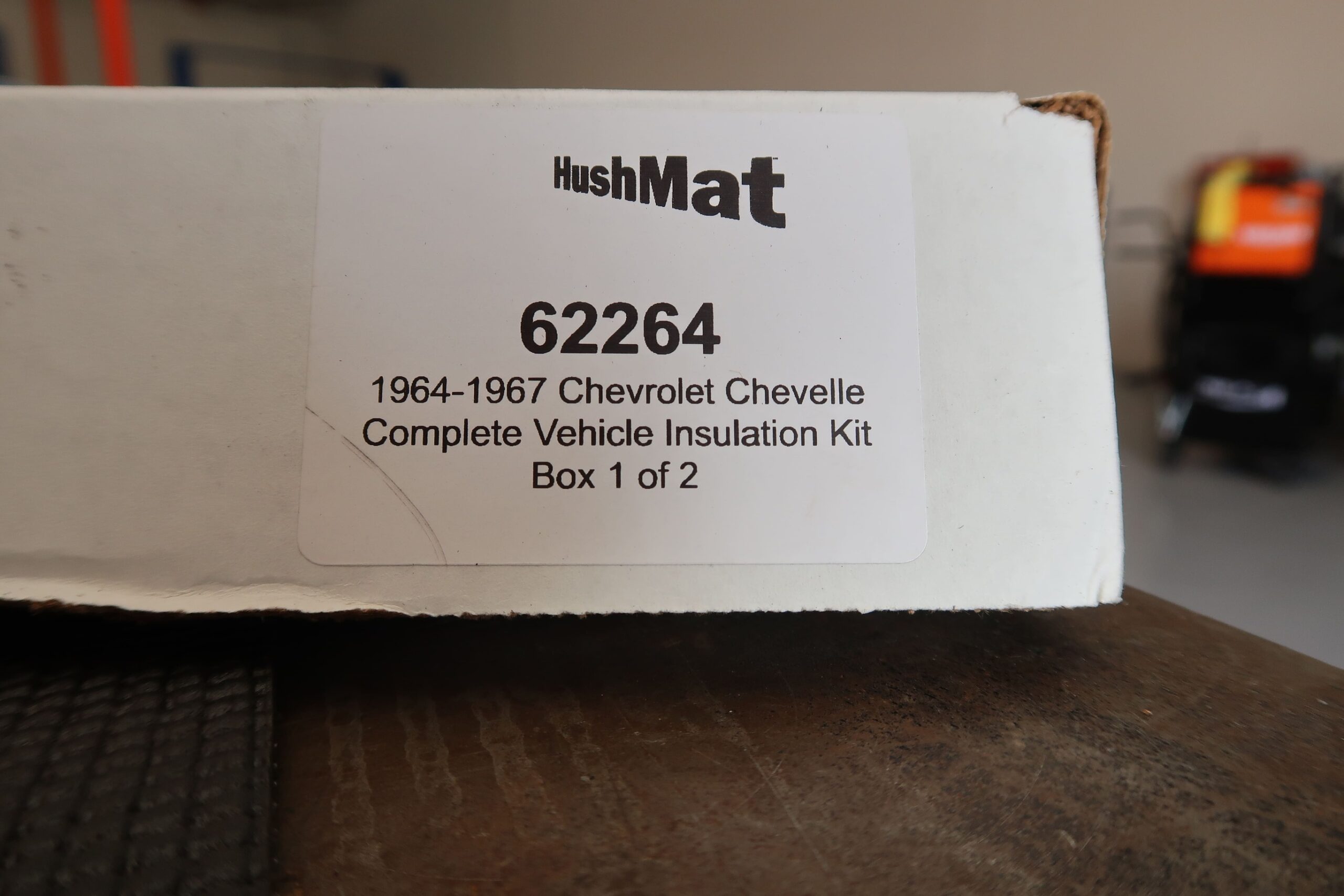 To emphasize the need for such products to performance car enthusiasts, Tim McCarthy, owner of HushMat, likes to ask this simple question: "Do you ever drive on the highway at 65-70 mph and then exit? When you come to a stoplight, what is the first thing you do? The first thing you do is turn the radio down because it is too loud! The noise in your vehicle while driving on the highway forced you to turn up the volume so you could hear it over the noise." That pretty well sums up the situation many of us have gotten used to, but it doesn't have to be so. According to McCarthy, installing the full complement of HushMat products can reduce interior sound levels from outside sources by over 50 percent with the added benefit of reducing interior surface temperatures by over 70 percent.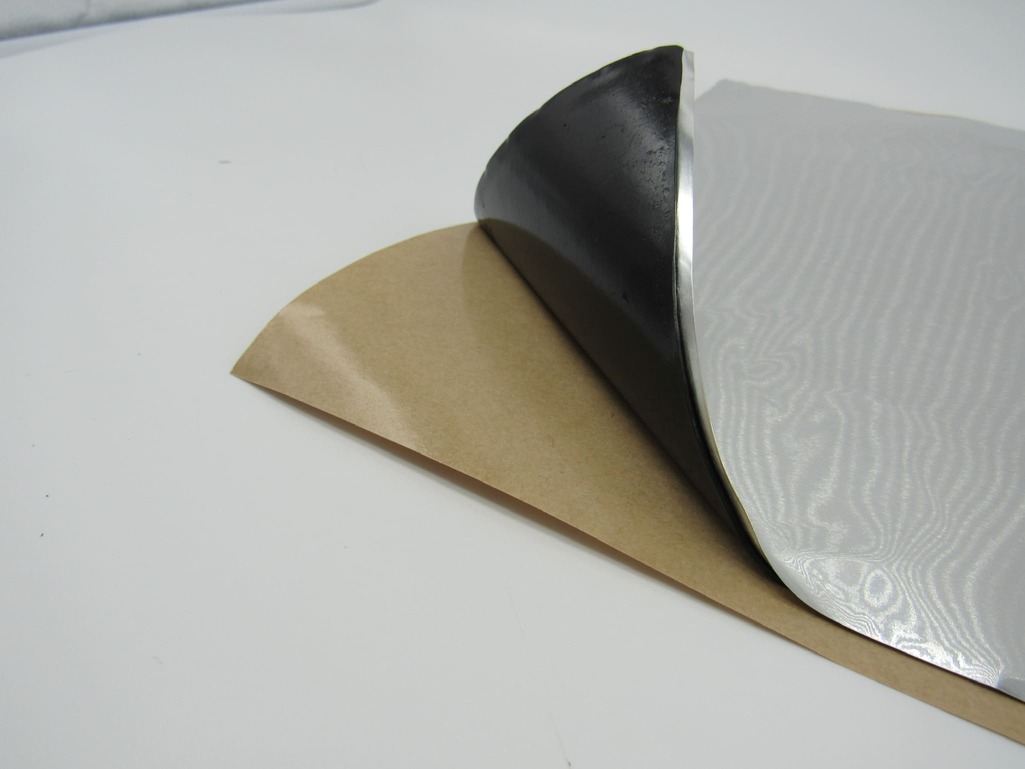 When shopping for HushMat Ultra you'll find there are two different versions of the product, HushMat Ultra Silver and HushMat Ultra Black—the only difference is the color of the foil top layer and that Ultra silver can be painted but it's not recommended for the Ultra Black (not all paints will stick to the black coating). In terms of performance, these products are identical, they easily mold and form as needed and adhesion is guaranteed for the life of the vehicle.
Read More: Henry and Garrett Fisher's 1968 Chevelle was Built for Show and Go
Along with HushMat Ultra, the company offers several other products that provide sound deadening and thermal insulation:
Silencer Megabond Sound Absorbing and Thermal Insulating Foam: It is used in place of the old-style Jute material commonly used under carpeting. It has outstanding thermal-insulating, sound-absorbing qualities. It doesn't absorb moisture like Jute and adds an additional 30 percent thermal insulation over and above HushMat Ultra.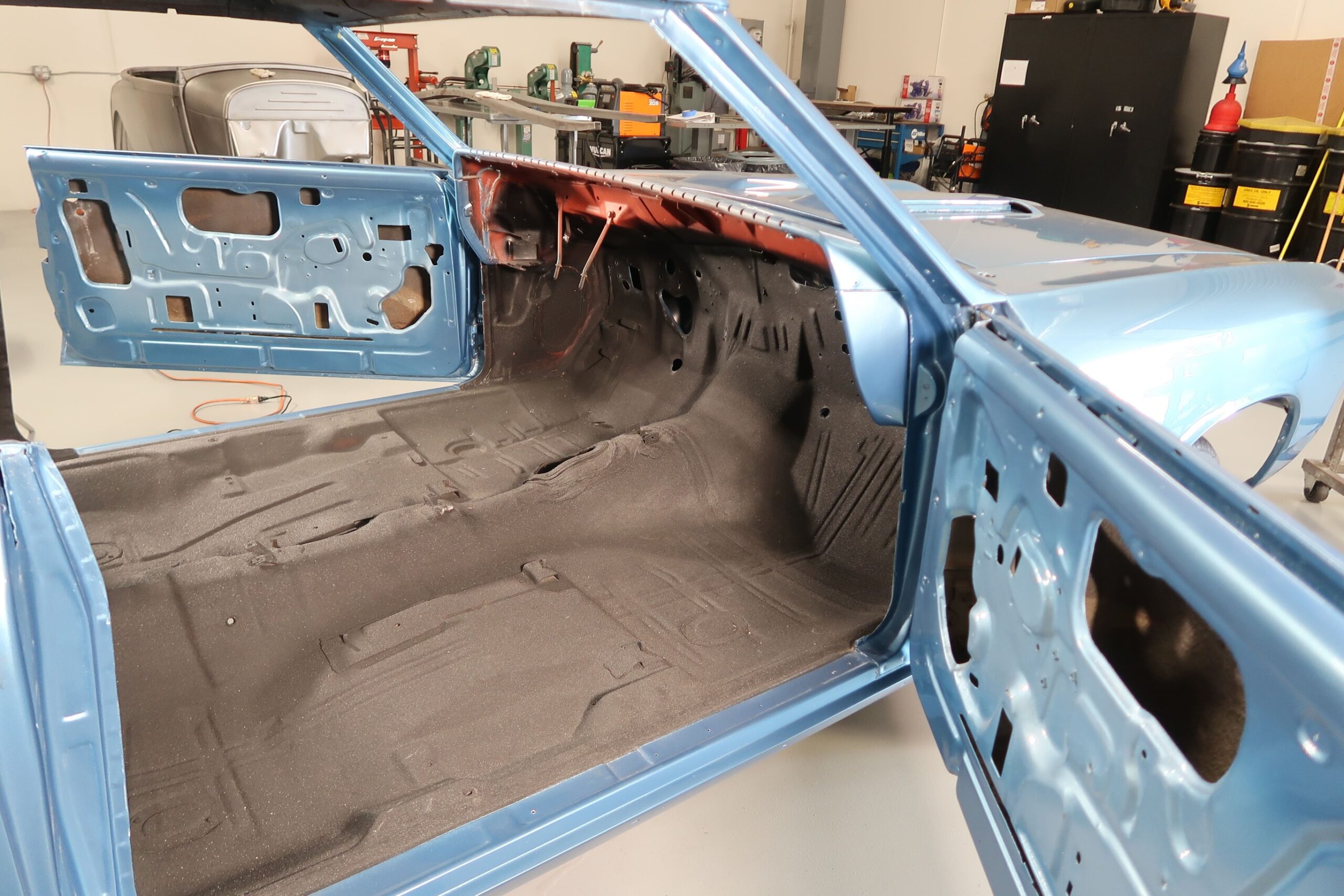 Wave Breaker: This material creates a defecting barrier between the speaker and the metal door. When the speaker cone moves the soundwaves will not reflect off the metal door and take the speaker out of phase, which diminishes audio quality.
Hood Liner: Placed on the underside of the hood, it keeps the paint safe from damaging heat from the engine and exhaust system.
Quiet Tape: Used to protect and secure wiring harnesses and cables, this single-sided foam tape is 1-inch wide self-adhesive foam tape. It can be removed and used over again with no loss of adhesion.
It's important to note HushMat manufactures their products in the USA to ensure they are made to exacting standards from the highest quality and best materials available. Unfortunately, it's a sign of the times that there are a variety of counterfeit, offshore products of all sorts being sold by unscrupulous vendors online. So, to make sure you are getting genuine HushMat products, always buy from one of the suggested retailers on their website.
Interested In Seeing More: Bowtie Boneyard – Stick Shockers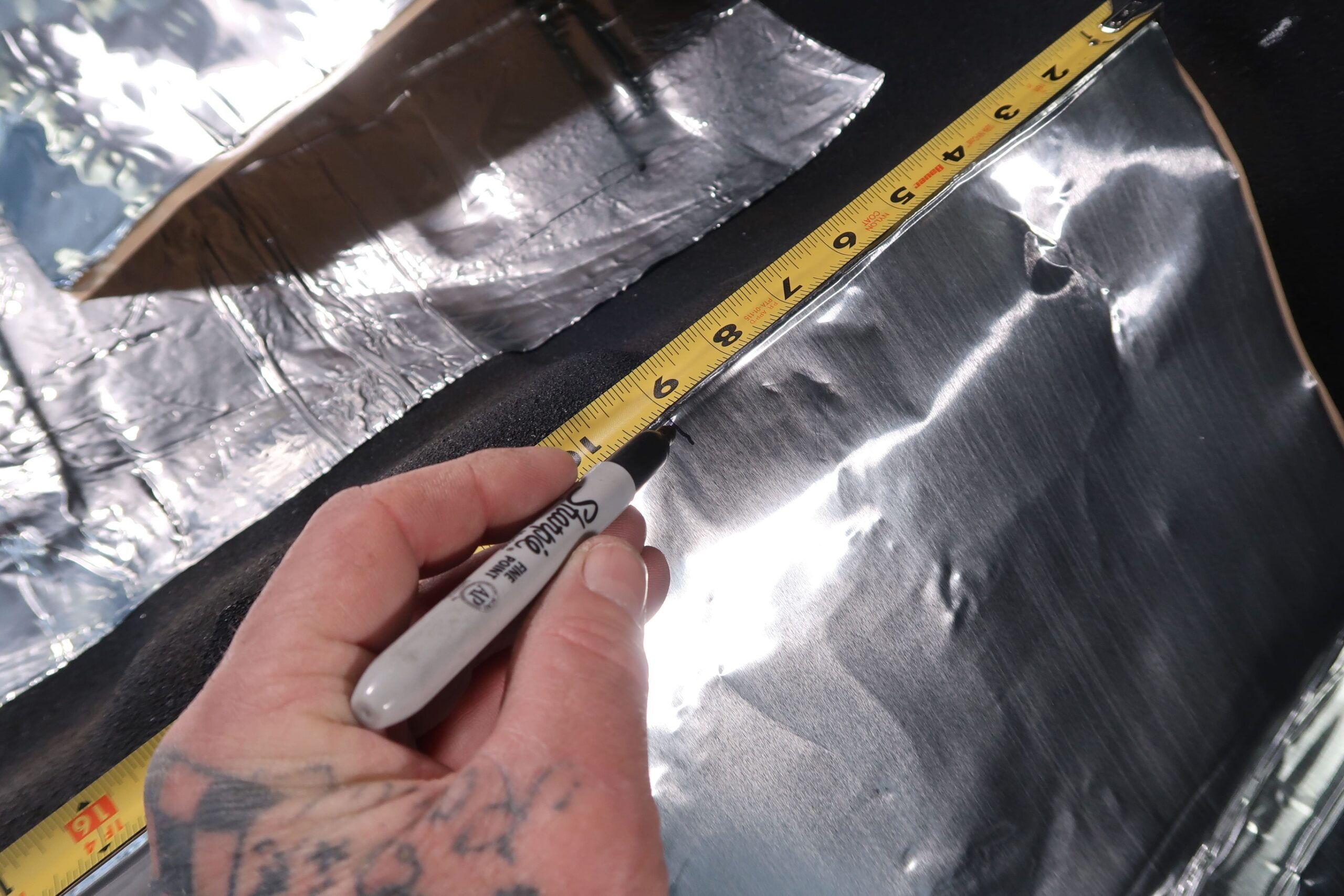 Adding HushMat products to your car is a quick, easy, and affordable way to reduce heat entering the passenger compartment and reduce road and running gear noise. It's a great way to have a performance car that's comfortable too, but if you still miss the old days, just dig out a vintage T-shirt.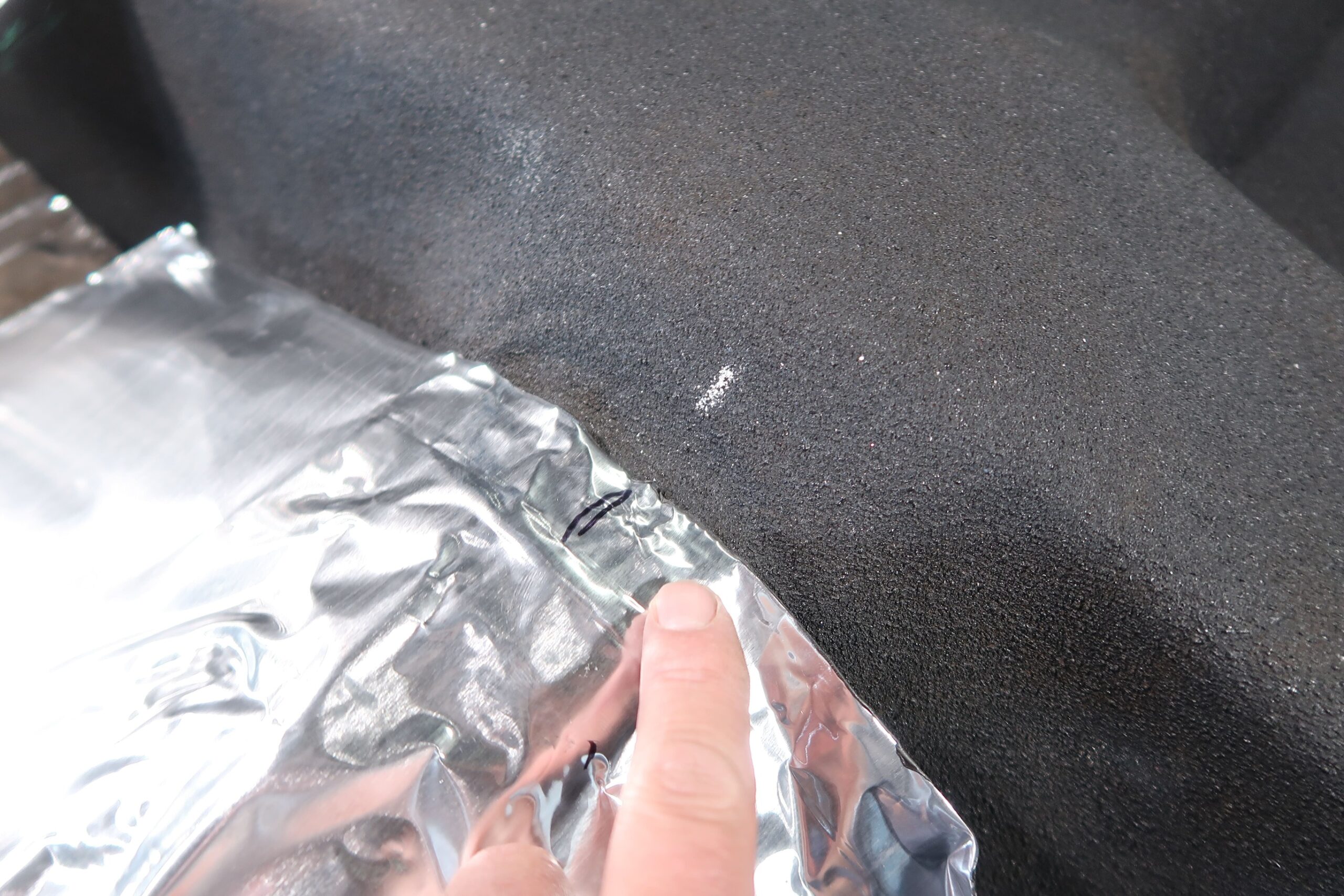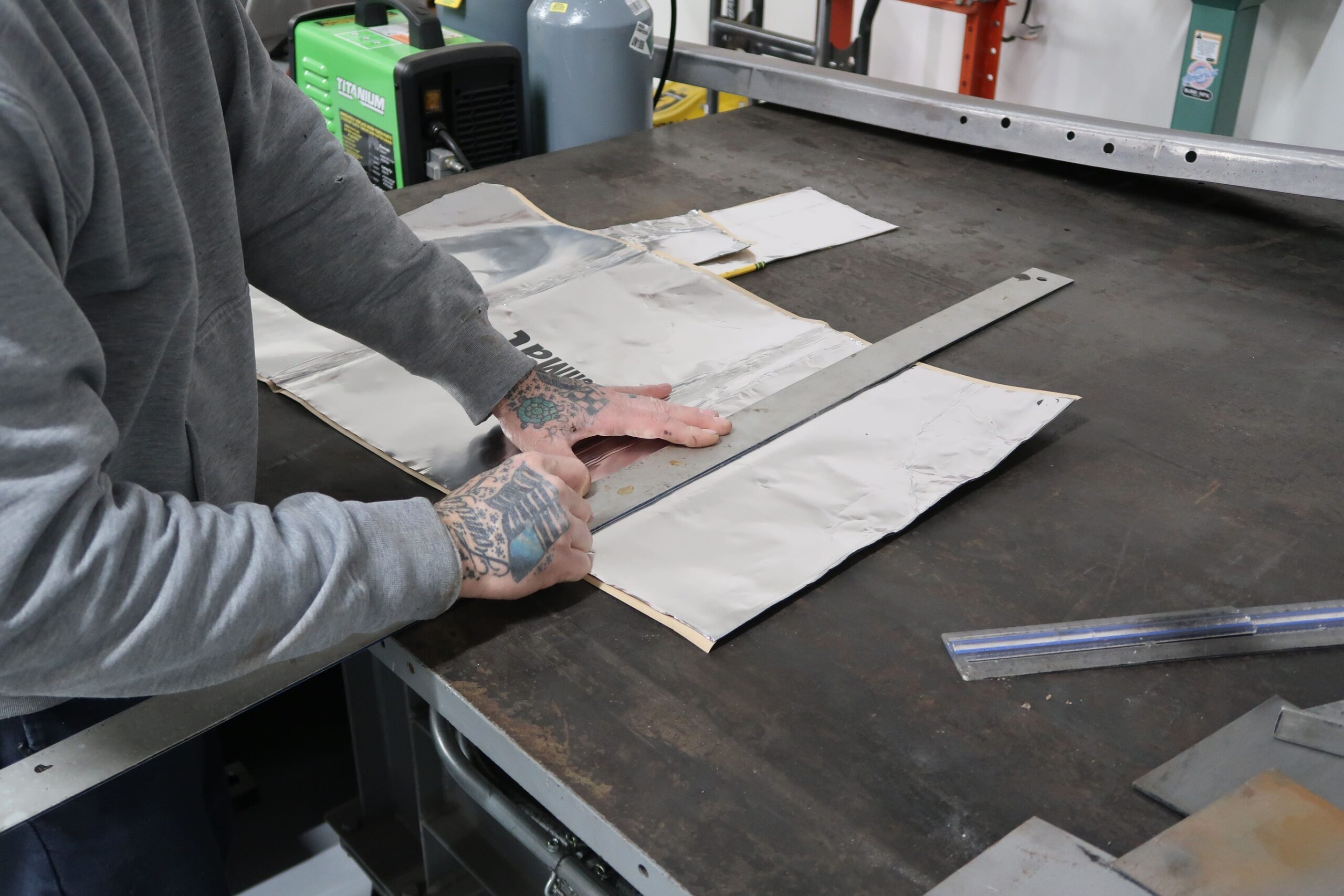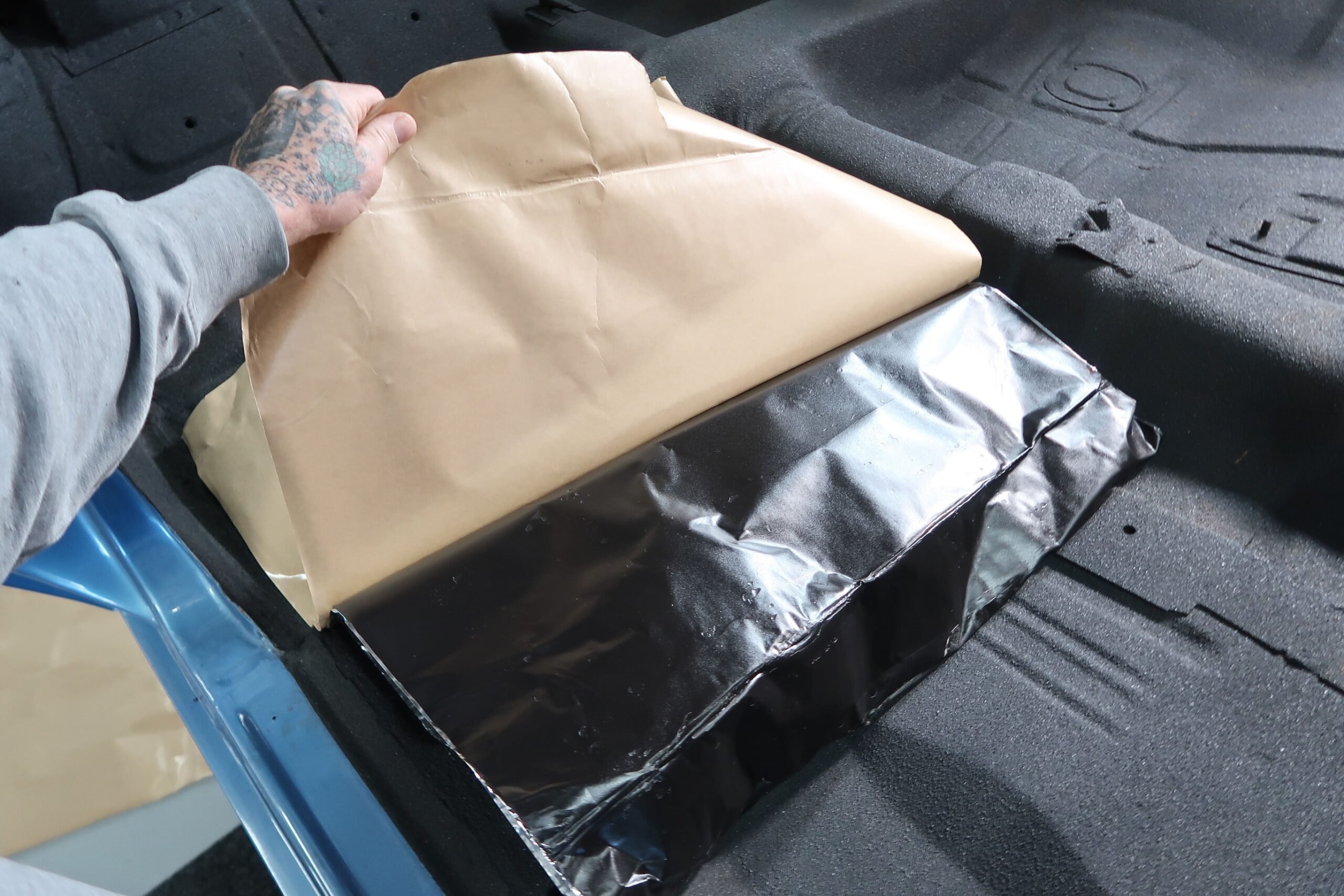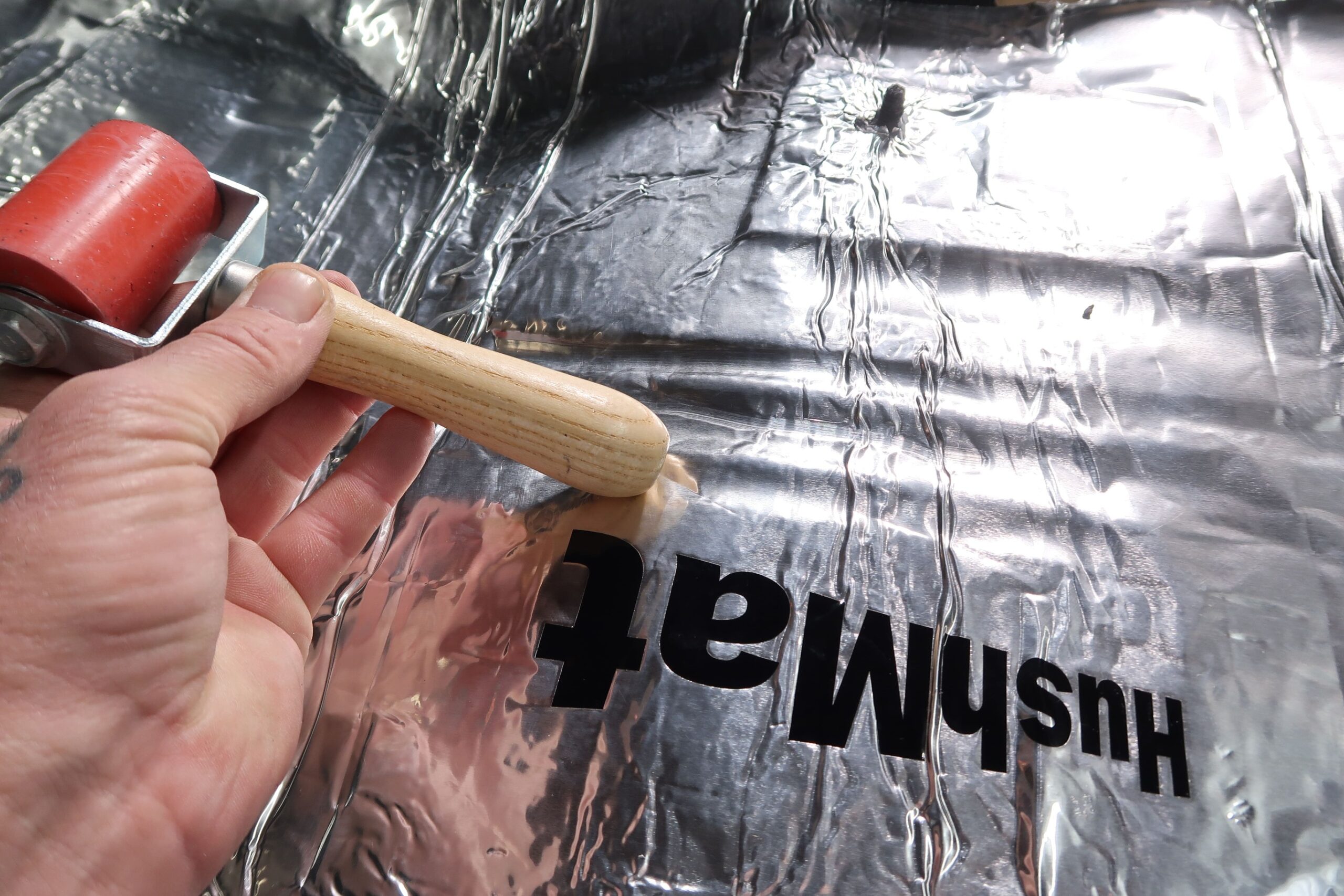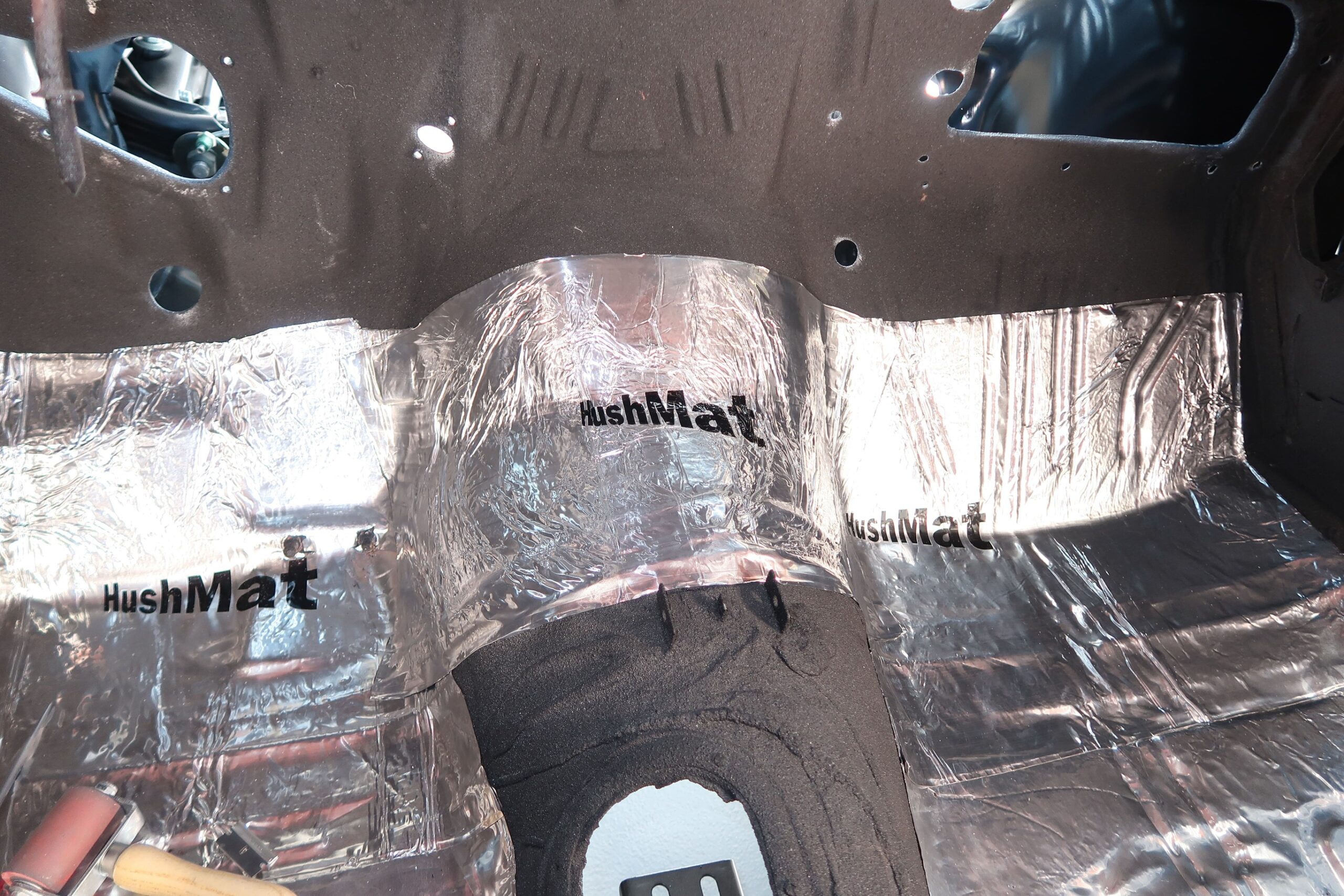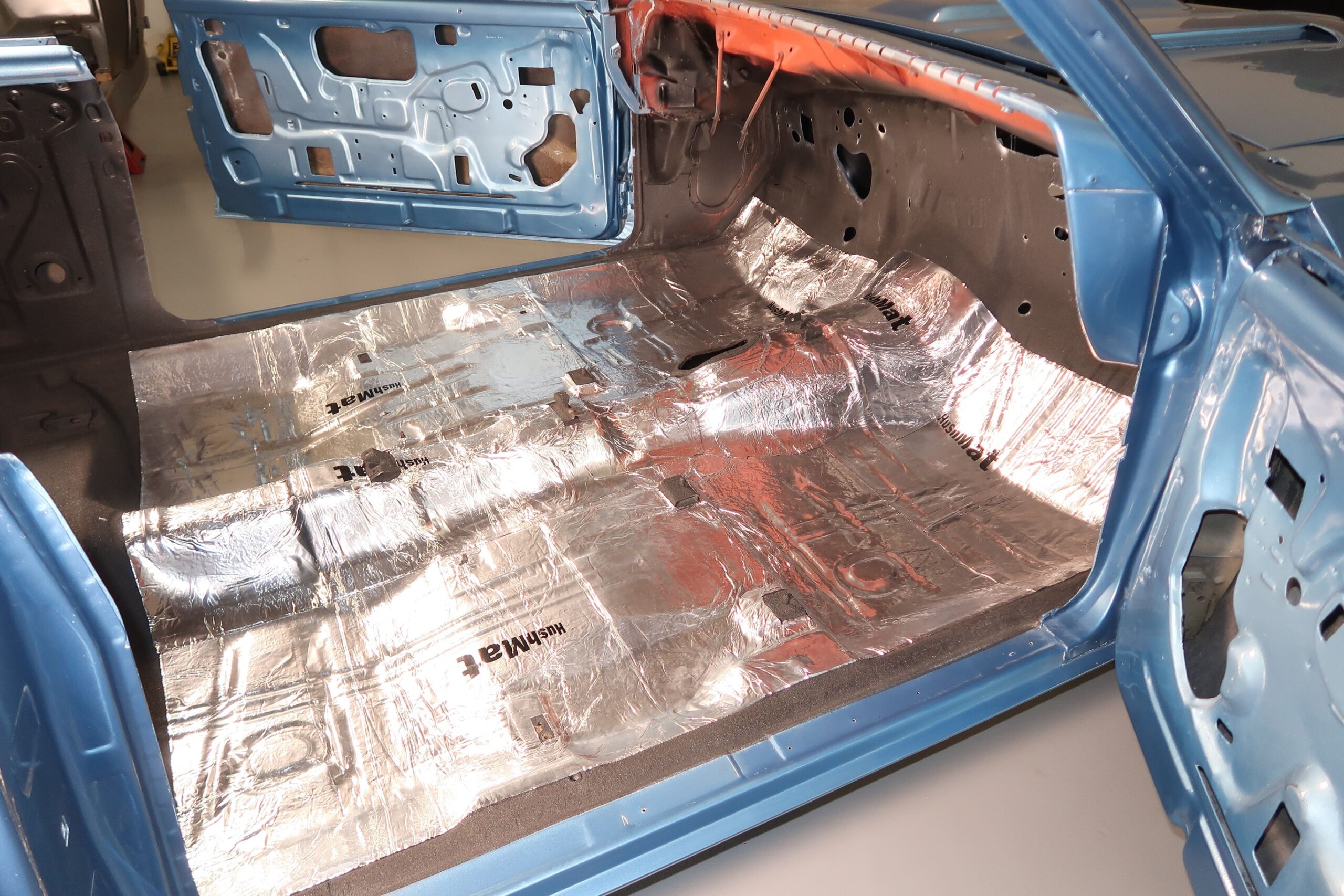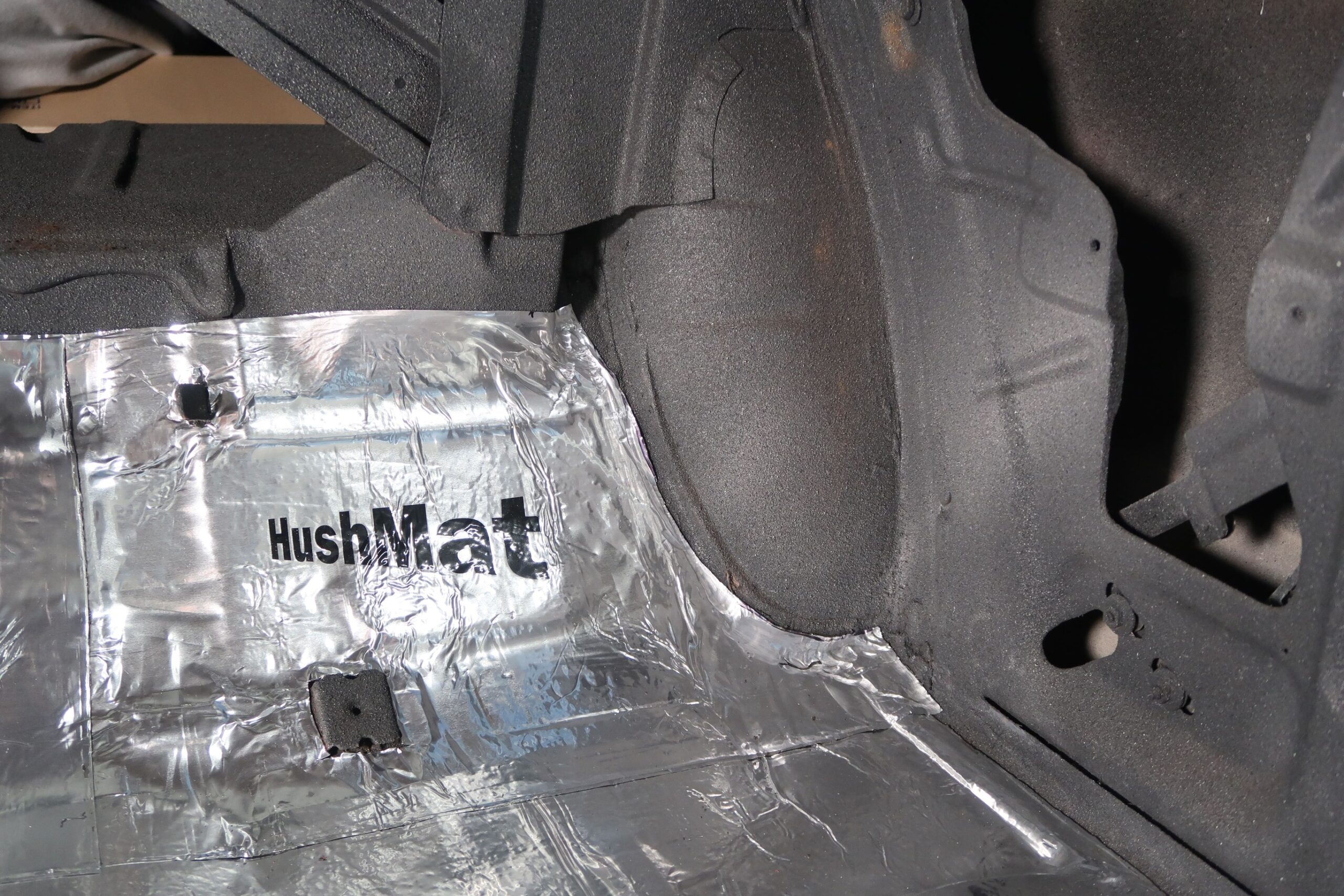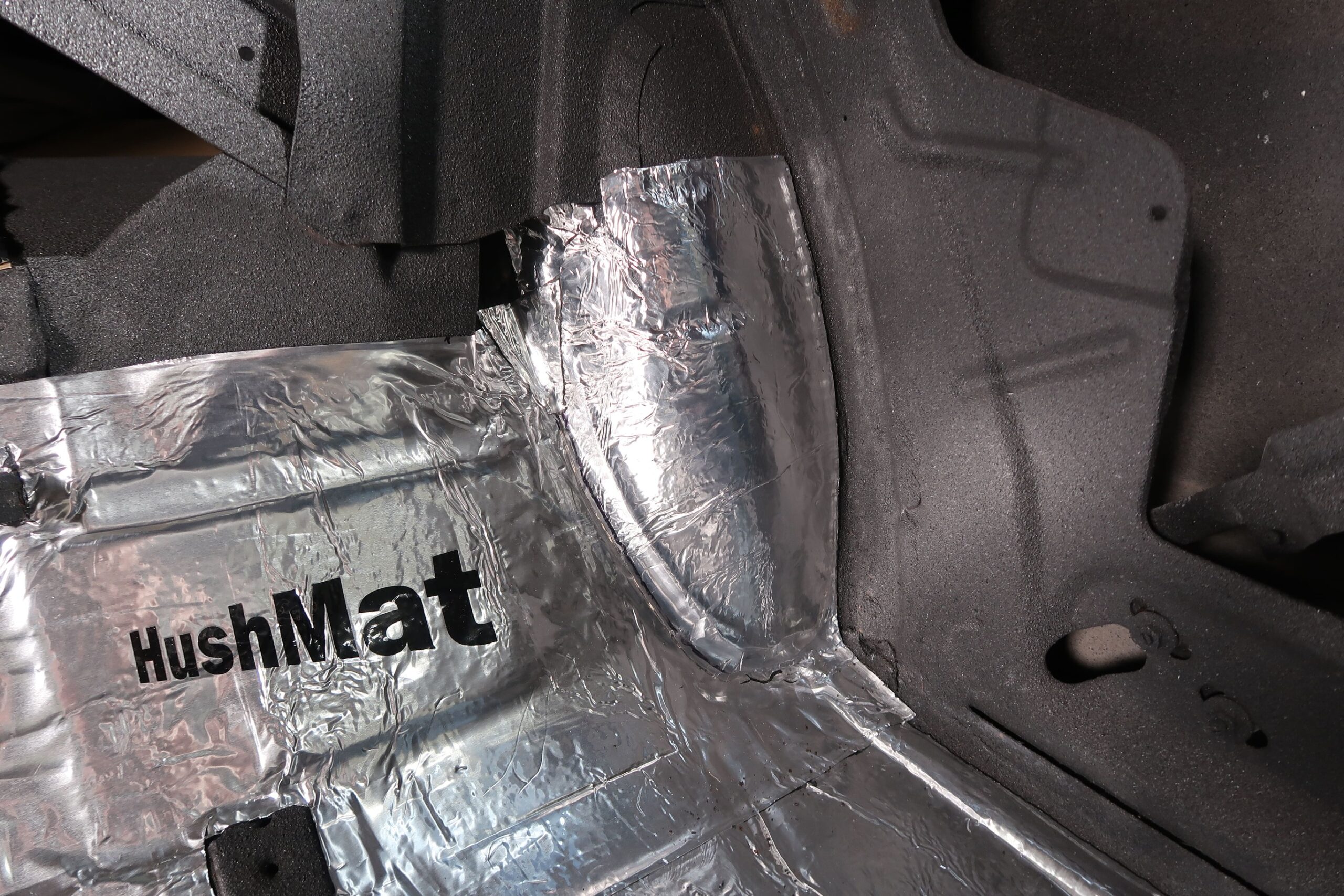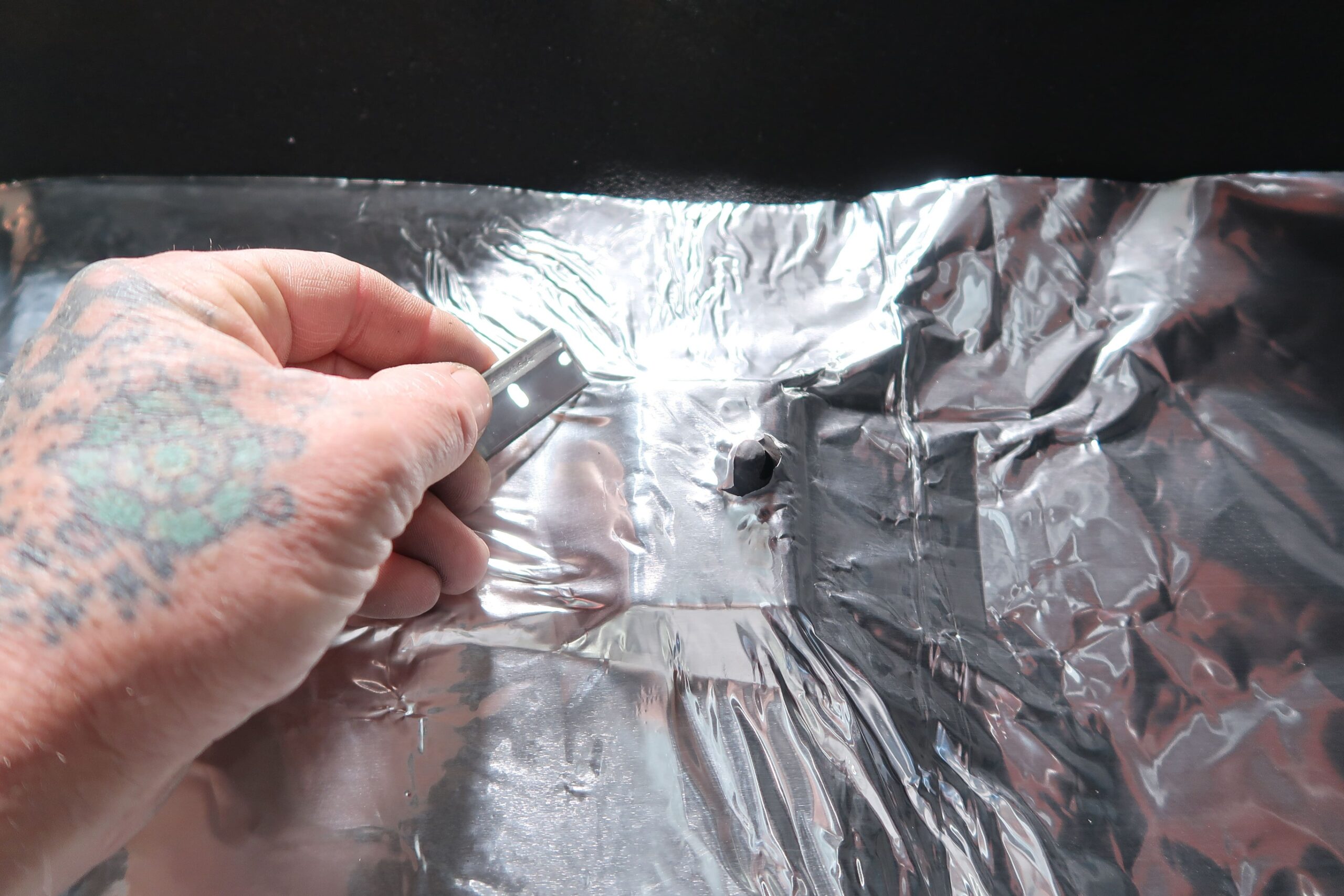 Source
HushMat
(913) 599-2607
hushmat.com