Building a More-Durable Street 700-R4 Overdrive Automatic Transmission
By Jeff Smith – Photography by the Author
The world is full of compromises. What we'd really like to run in our next Chevelle Pro Touring project is a GM eight-speed automatic with a paddle shifter behind a killer all-aluminum 427 LS engine cranking 700 normally aspirated horsepower. That's what we'd really like to do.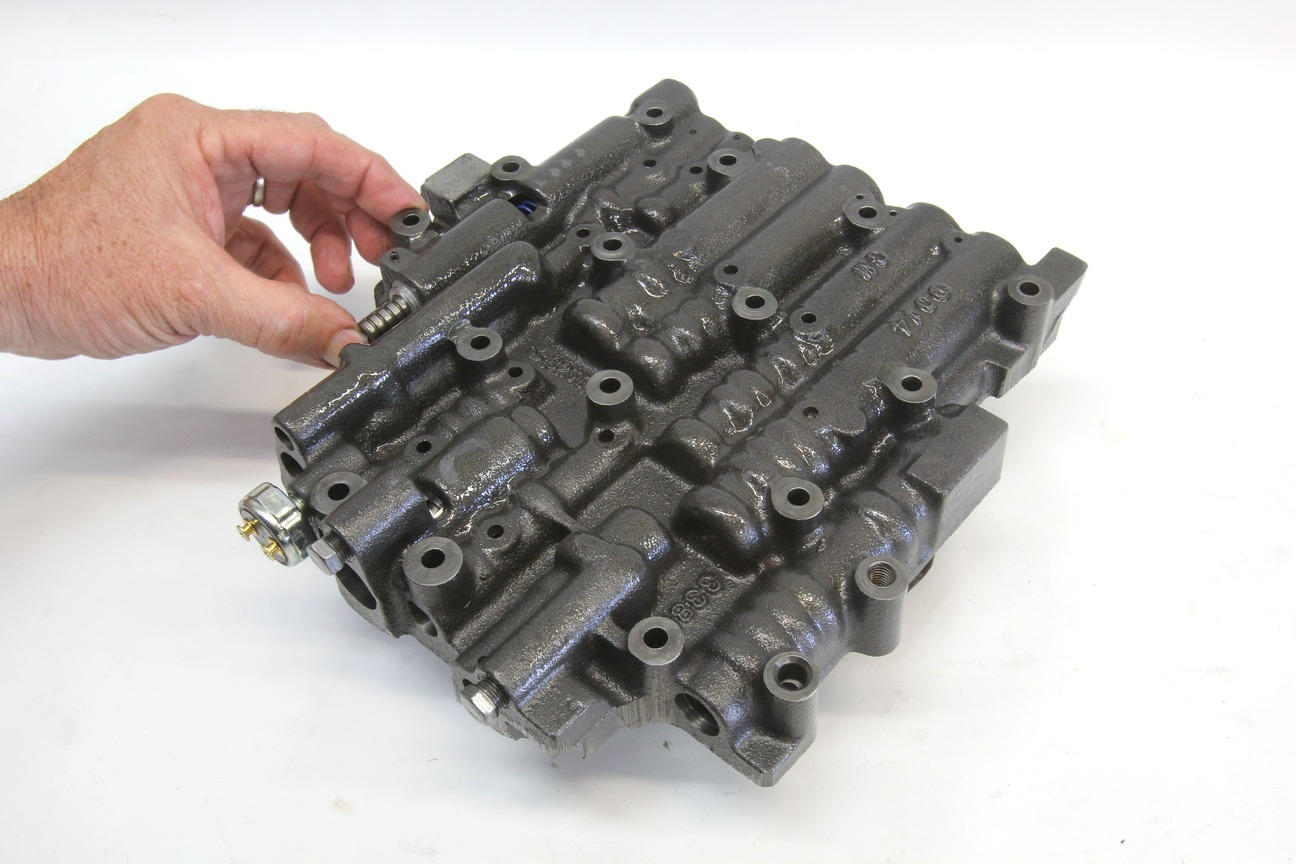 But the harsh reality of life points to a powertrain that must be a bit more conservative that includes a carbureted small-block Chevy and a basic, 30-spline, 700-R4 four-speed automatic. The overdrive trans promised decent street performance after a freshening but we were hesitant to employ it after witnessing a string of poor experiences with TV cable snafus on two different friends' cars.
Read More: Turn That Crate Ls Engine Into A Vintage Work Of Art With Ls Classic Series By Lokar
That's when our auto trans builder Jimmy Galante of RaceTrans in Sun Valley, California, suggested that he'd had great luck with converting a 700-R4 to use TCI's constant pressure valvebody on street-driven 700-R4s. We were skeptical since we assumed these offered extreme line pressure that would make part-throttle boulevard shifts a neck-stretching affair that would prove to be instantly annoying.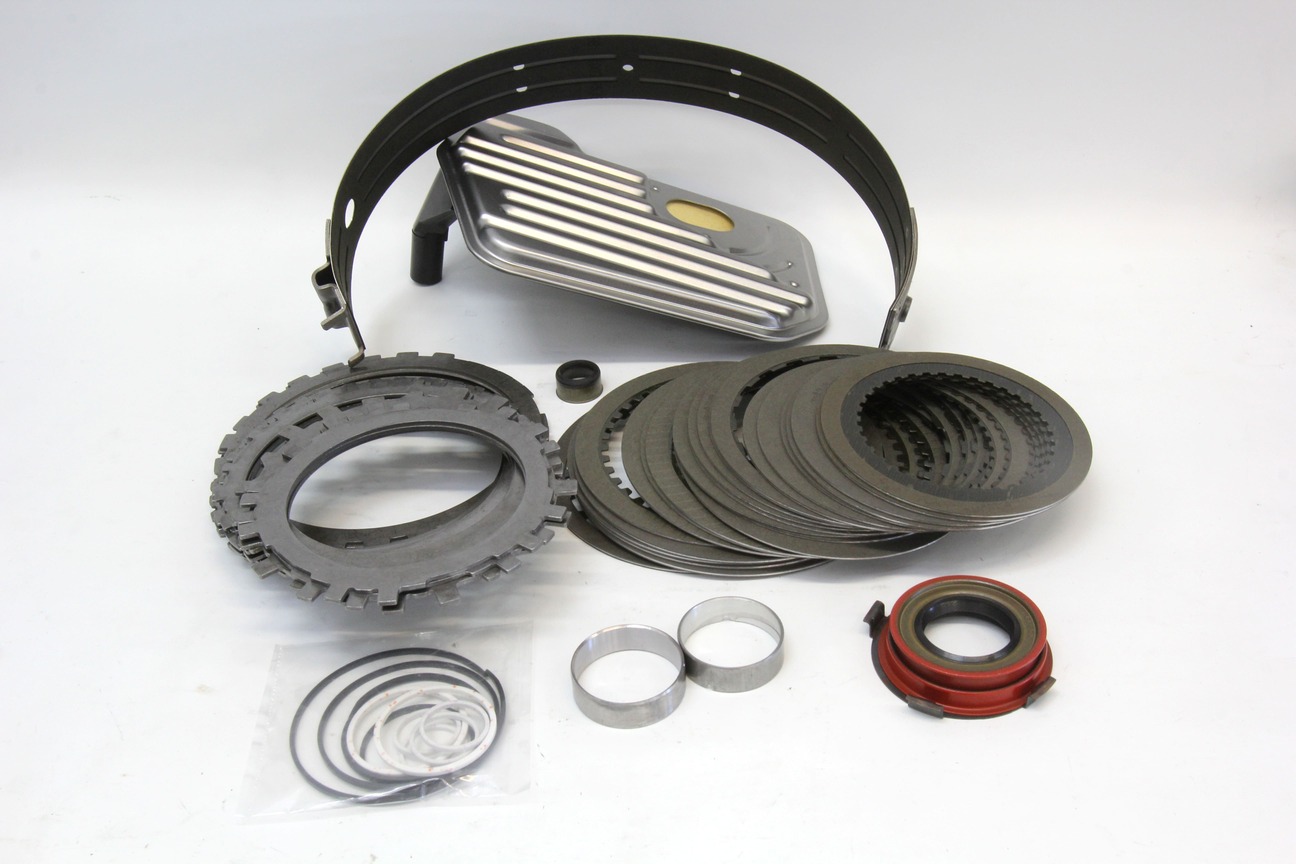 Galante assured us that his experience with the TCI constant pressure valvebody offered firm but acceptable part-throttle shifts with a higher-than-stock stall speed converter but with sufficient line pressure to hold more than 500 hp with good durability. His positive comments about the TCI valvebody led to this story that will outline a few details on building an affordable 700-R4 for the street. This should not be misconstrued as a sales pitch that a mechanically controlled 700-R4 is better than a 4L60E because, frankly, electronic control is far superior in nearly all aspects of transmission control. But not everybody can afford the increased tariff of a fully electronic 4L60E and its required electronic control system.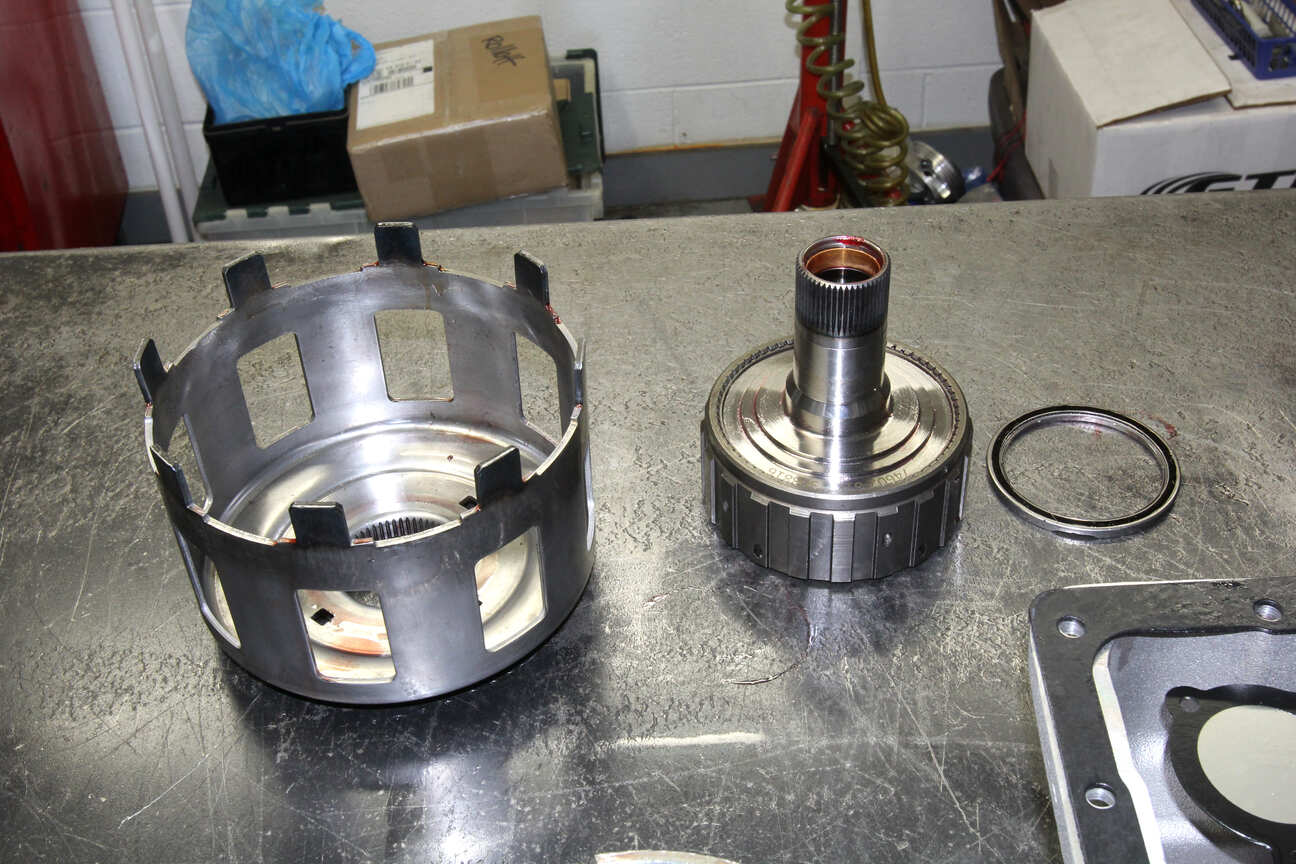 Our plan was to reveal upgrades to a late-model 700-R4 using the TCI constant pressure valvebody along with several Sonnax performance pieces. Just as Galante finished the transmission and we began the story, TCI informed us that due to shrinking availability of acceptable 700-R4 valvebody cores, they would no longer sell these modified valvebodies as separate pieces. They do still offer complete transmissions with the constant pressure valvebody. Despite this development, we will run through the modifications we made to our transmission if for no other reason than to illustrate the several performance upgrade parts available for the 700-R4 through both TCI and Sonnax. We will also list all part numbers, including the complete TCI transmission that is available with the constant pressure valvebody.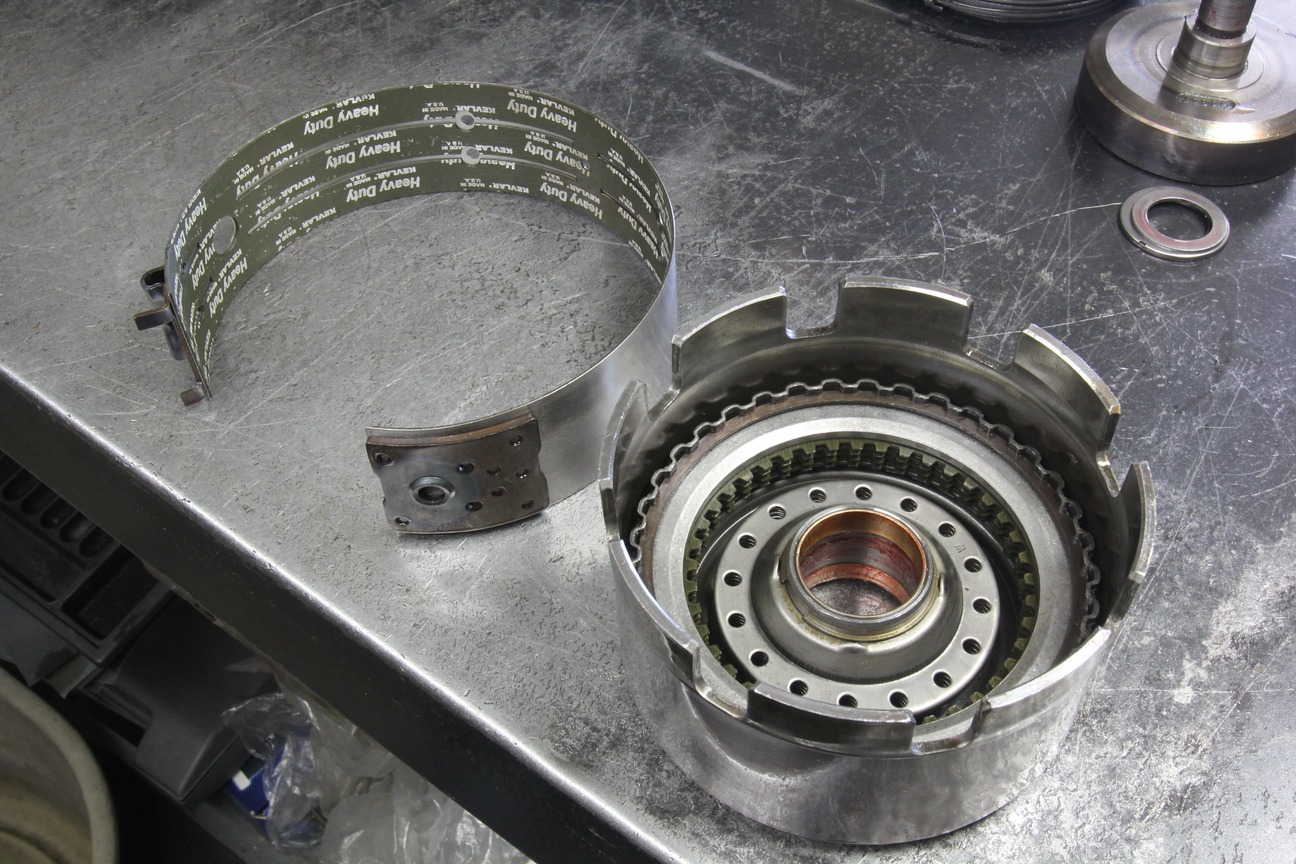 Before we dive inside our 700-R4 we should point out there are two different versions of the long-running 700-R4 four-speed automatic. The early 1982-86 transmissions employed a smaller, 27-spline input shaft that evolved in 1986-87 to a larger, 30-spline input shaft that is the best-suited version for performance use. Galante obtained a good 30-spline core from which to start the process.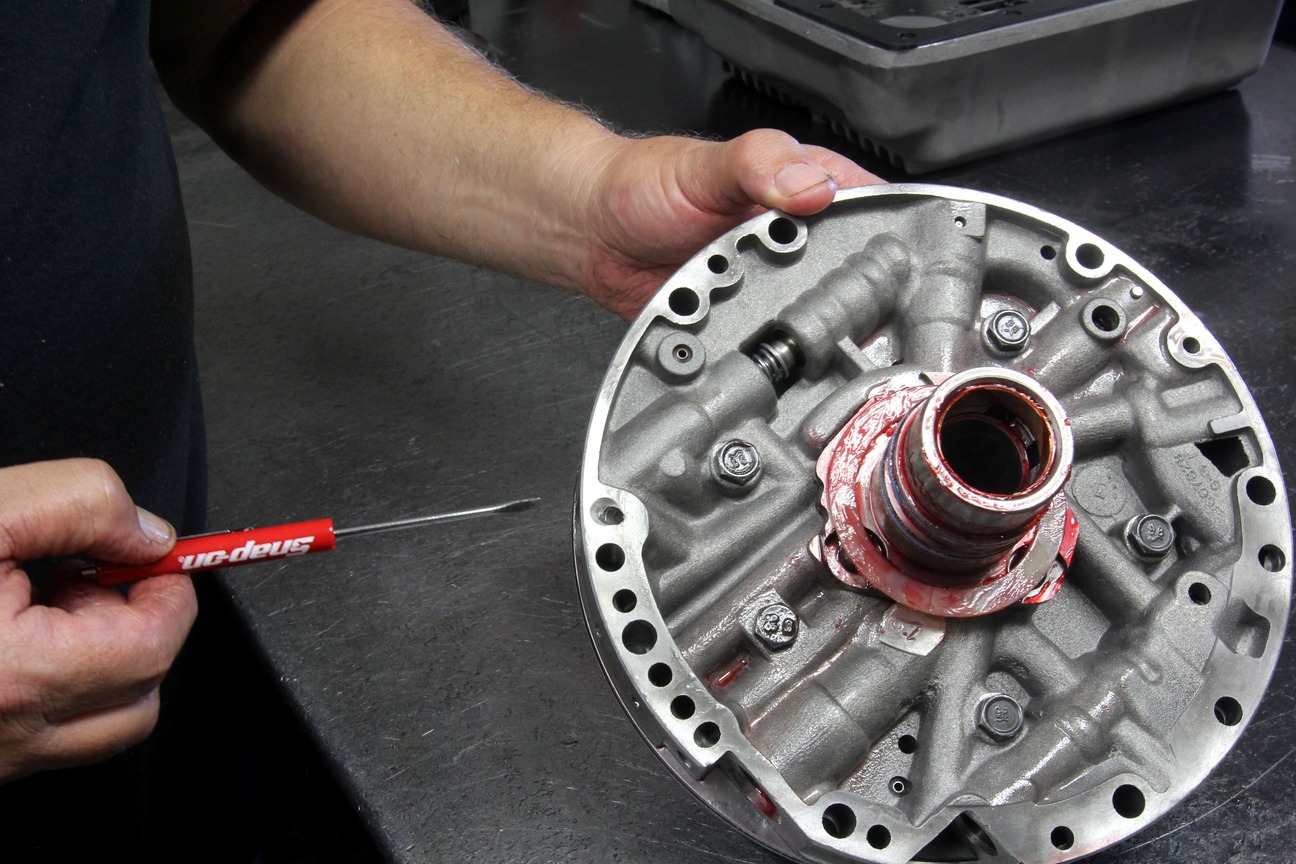 Along with the TCI valvebody, we also used a TCI master rebuild kit that includes all the clutches, steels, sealing rings, gaskets, O-rings, and seals. We followed this up with a series of high-performance parts from Sonnax that Galante knew would enhance this transmission's ability to handle power while improving durability.
It may also be helpful to describe how this constant pressure system works. A common misconception is that it eliminates the TV cable but the cable is in fact retained. In a stock application, the throttle valve (TV) in the 700-R4 valvebody is controlled by a cable connected to the throttle. This linkage signals how much load is being applied to the transmission. Under light throttle opening, this lowers the line pressure to the clutches and servos. Under heavy load or wide-open throttle (WOT), the TV cable signals maximum line pressure to ensure that peak hydraulic line pressure applies the clutches and bands.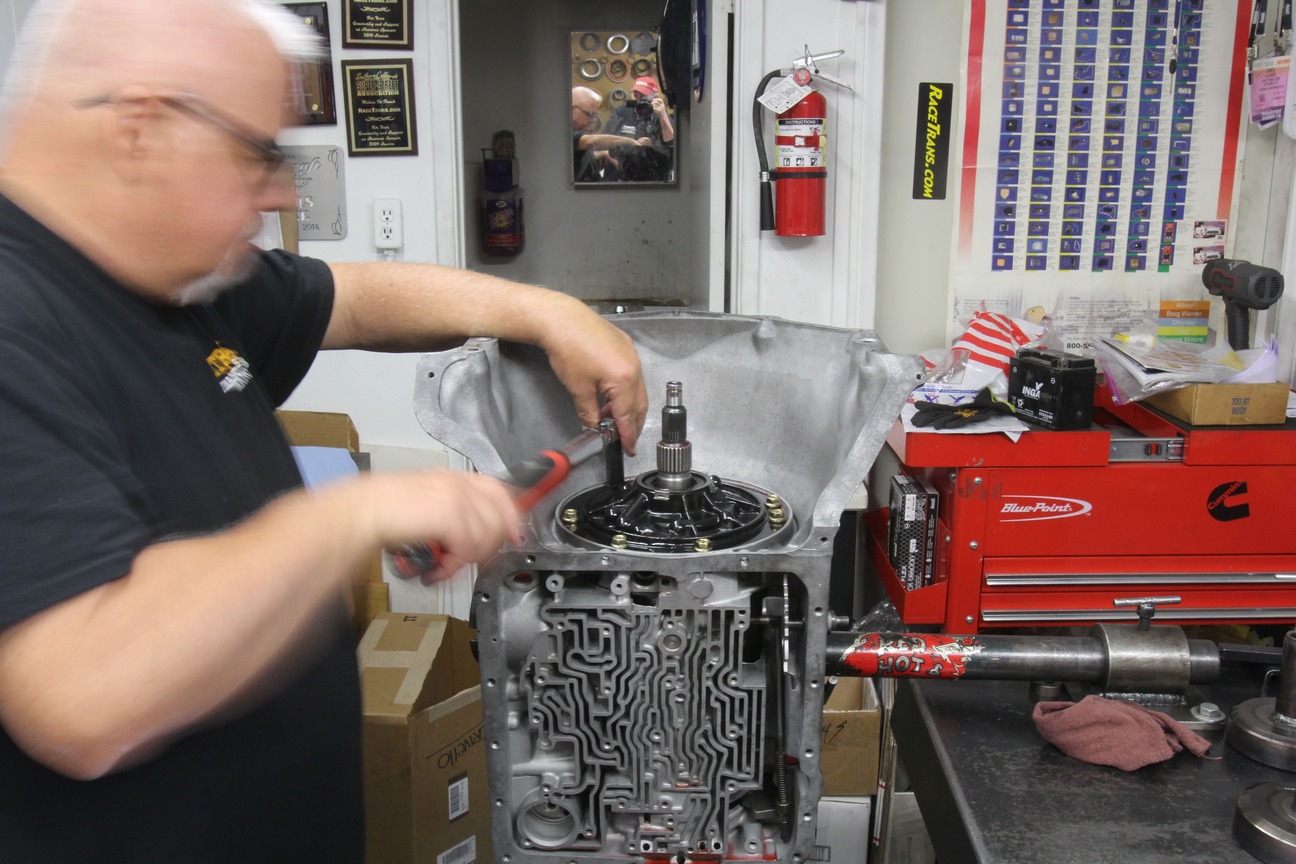 All of this is predicated on an accurate TV cable linkage adjustment. Unfortunately, aftermarket applications of different carburetors, EFI throttle bodies, intake manifolds, and a host of other variables, including poor adjustment techniques, make an accurate TV cable setting difficult for some hot rodders. Poor TV cable adjustment has killed hundreds of these transmissions when low line pressure results in burned clutches and a failed transmission.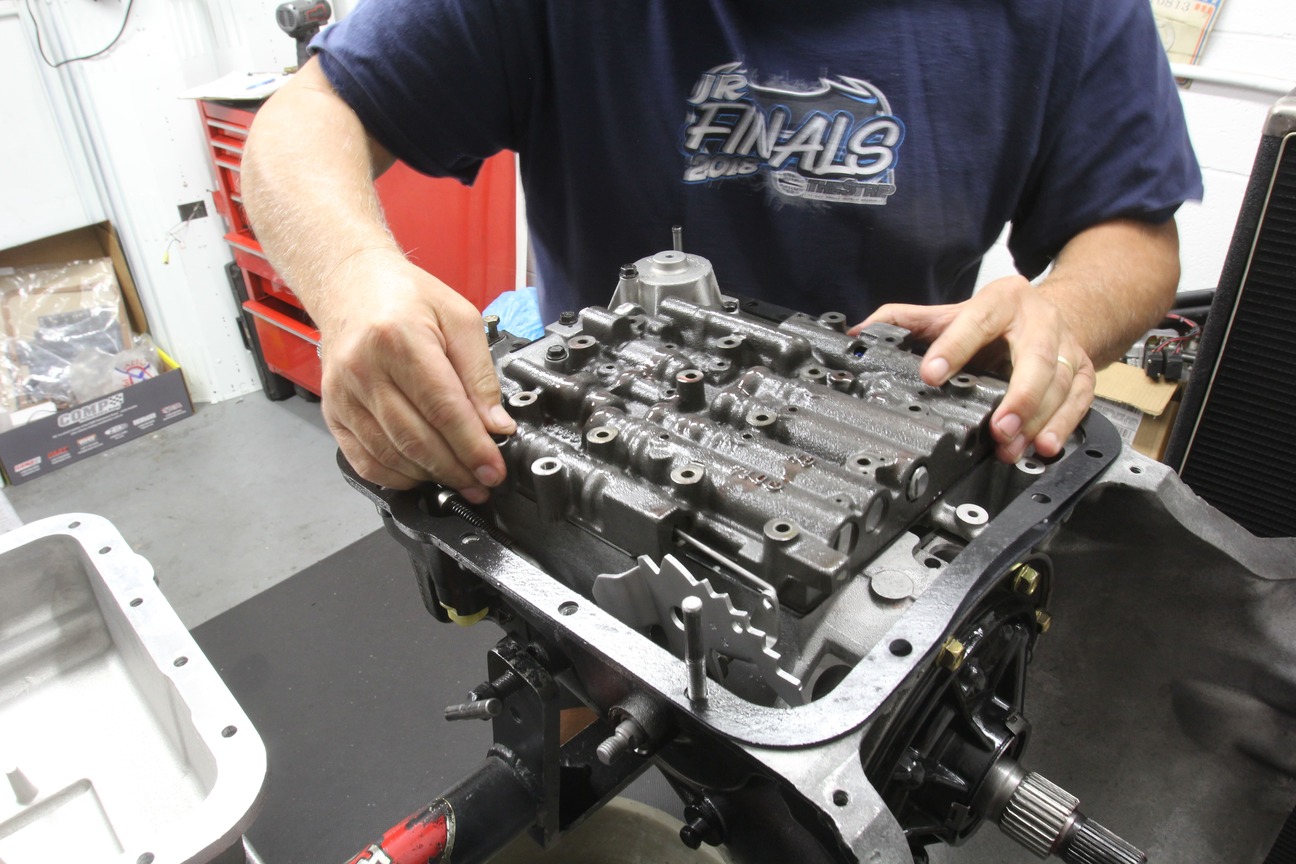 All of these issues have branded the 700-R4 with an undeserved poor reputation. TCI came up with a way to produce a constant line pressure that sidesteps these problems. The TV cable is still necessary to help with shift points based on throttle position. The advantage to the constant pressure valvebody is that the TV cable input is disassociated with line pressure.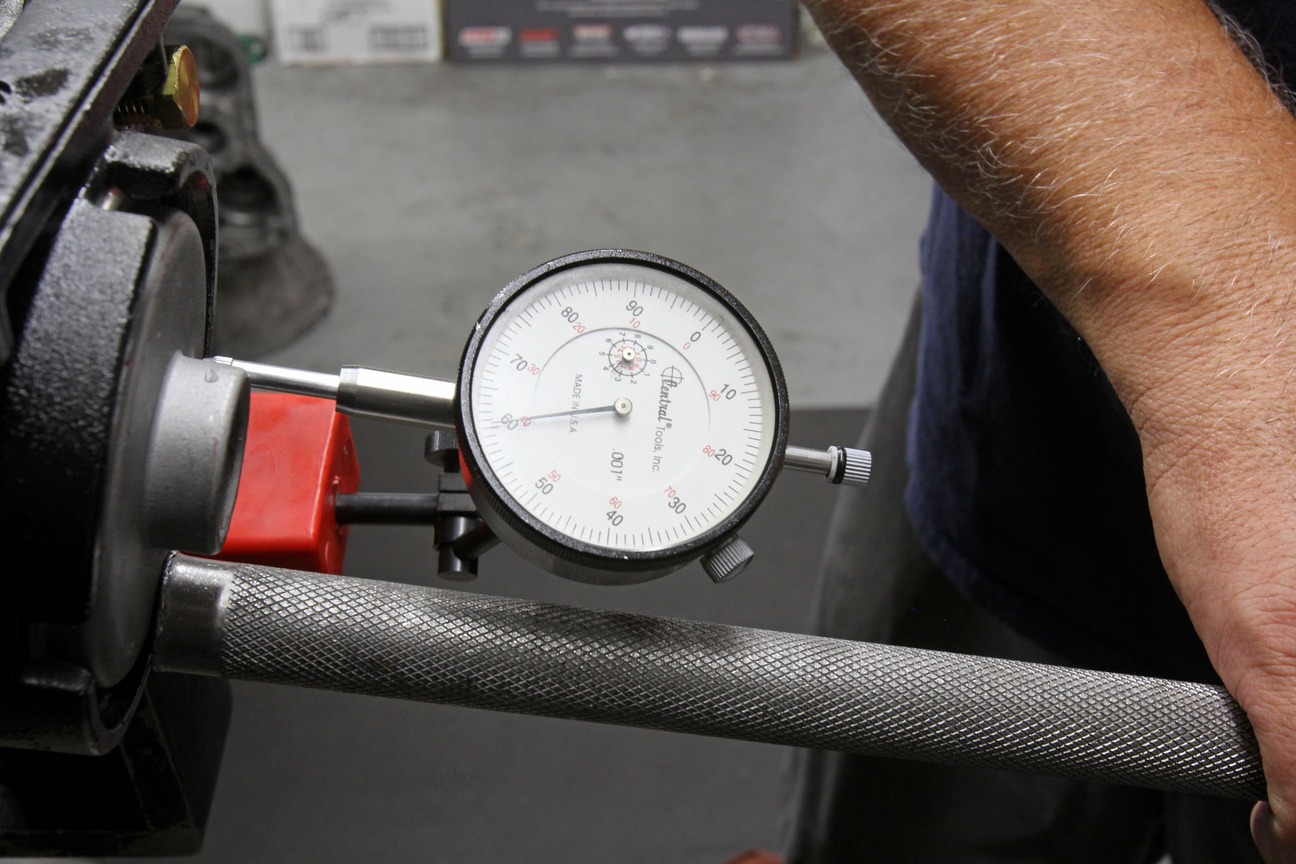 The constant pressure valvebody kit comes with two different line pressure springs. The more conservative version employs a silver spring that maintains line pressure between 190-210 psi. This is the spring we chose for our street-driven transmission. The gold-colored spring is more aggressive and intended for street/strip action that increases line pressure to 250 psi. Stock maximum line pressures are generally around 185 to 190 psi as seen in the Corvette applications.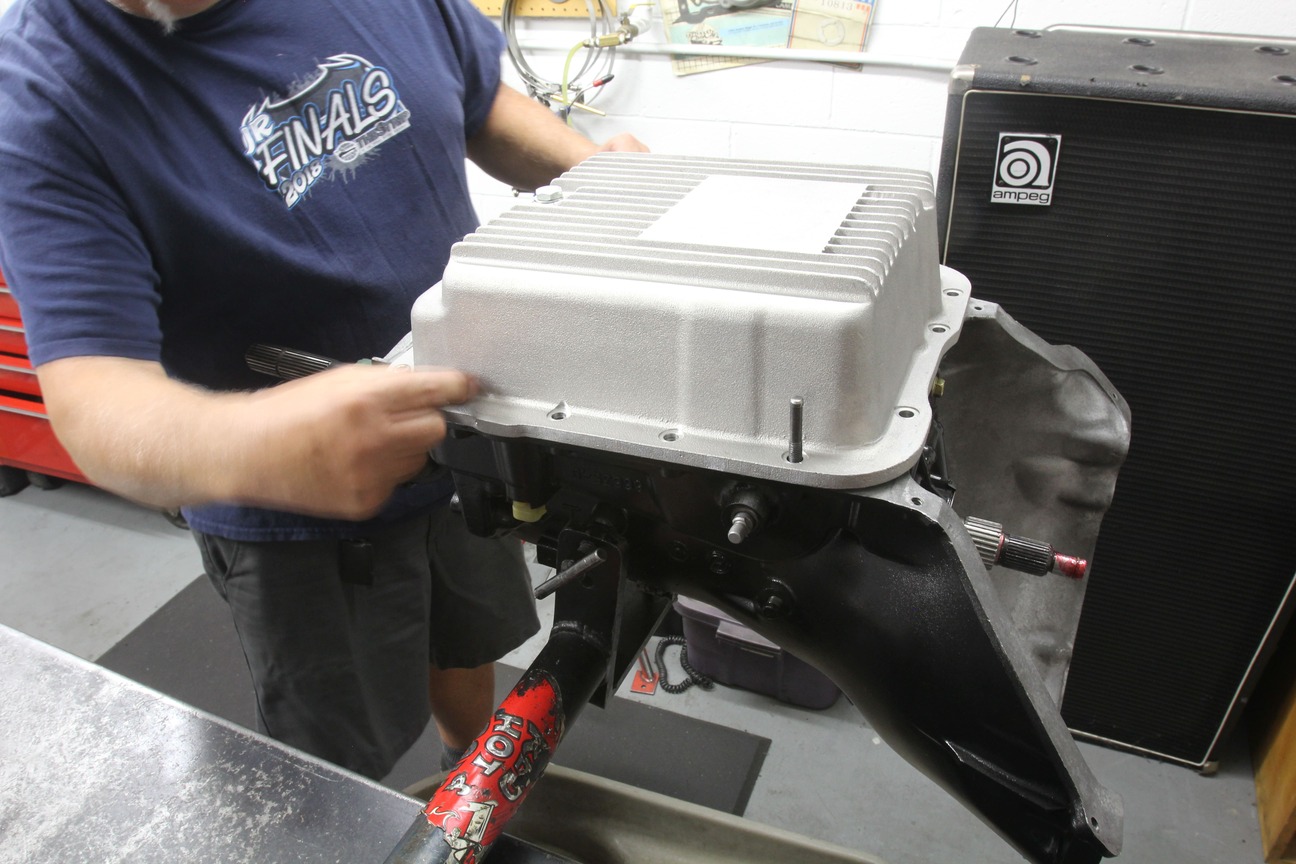 Despite the fact that the constant pressure valvebody may not be attainable, this story will also outline how to upgrade a typical 700-R4 with TCI and Sonnax components. Among the more important upgrades we chose includes Sonnax's input drum reinforcement kit (PN 77733-51K). This places a steel sleeve that presses into the input shaft area. Galante also added Sonnax's heavy-duty backing plates for the 3-4 clutch. The stock backing plates tend to distort, especially under high line pressure, so the Sonnax kit is a must when combined with higher line pressures employed on any performance transmission.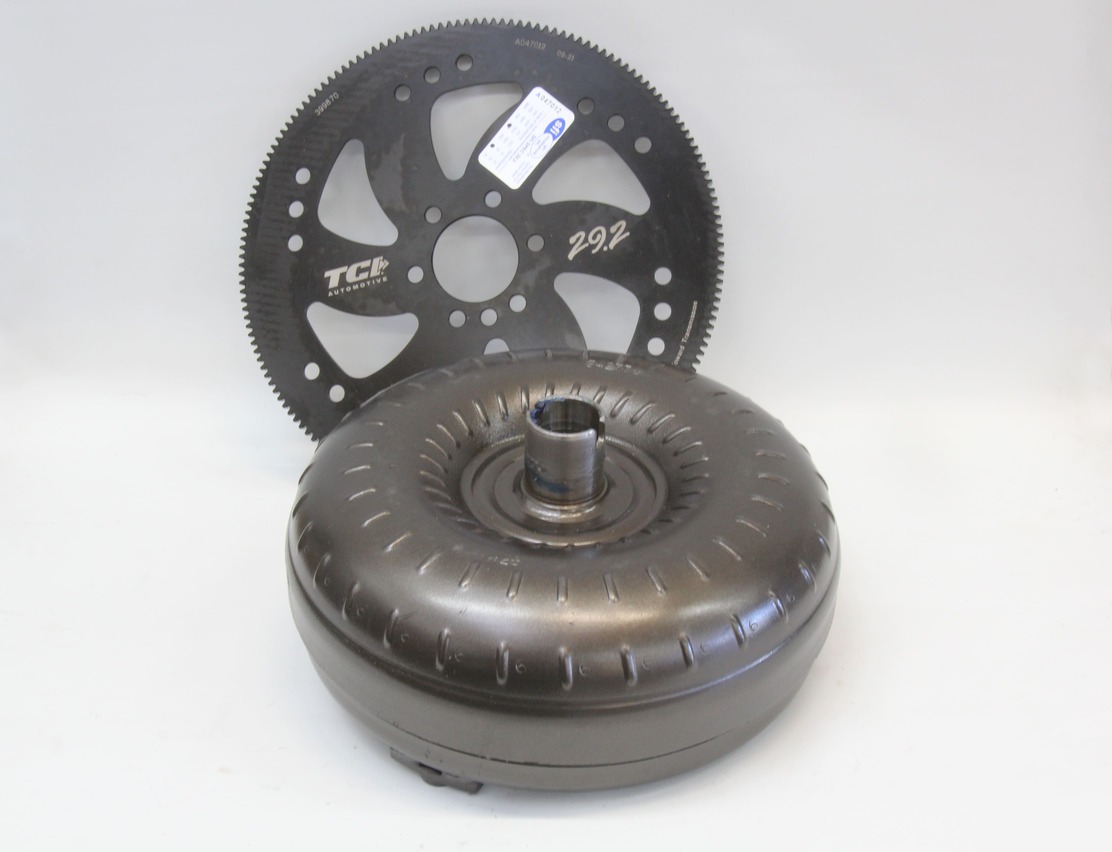 Another important enhancement is Sonnax's SmartShell reaction shell. The original factory versions are prone to cracking near the center that is supported with a thrust bushing. The redesigned SmartShell is much stronger in this area and uses a rollerized bearing.
Read More: Rebuilding a Chevelle's Front Suspension with CPP
Continuing with the improvements, Galante also added a new, wider 2-4 overdrive band that rides on the reverse-input drum. This band increases the surface area and holding power by 15 percent and can be installed with no additional modifications. It is best to make sure your reverse input drum surface area where the band rides is inspected and straight if the old drum is reused.
To describe this situation, think of the wider band like a bridge spanning a wide but shallow wash. The band is like the bridge that only contacts the worn surface (the drum) on the outer edges. Older drums wear in the middle where the original, narrow band contacted the drum. So, if a wider reverse-drum band is added it must be accompanied by a new or remanufactured reverse-input drum to offer an ideal, flat contact area.
Sonnax offers several other additional components that might also be of interest, such as the Smart Tech Drum or its six-pinion 2.84:1 First gear planetary set that changes the First gear ratio compared to the stock 3.06:1 ratio. You can find these and other parts on Sonnax's website.
Galante also added TCI's Universal torque converter clutch (TCC) lockup kit as part of this build. This is mainly a wiring kit that allows the user some options regarding converter clutch lockup. The most common technique is to lock up the converter when shifting into Fourth gear. This creates a fairly significant drop in rpm when both overdrive and lockup occur simultaneously. The TCI kit offers options that include a vacuum switch to unlock when under load, locking the converter as early as Second gear if desired or to turn off the lockup altogether with a manual switch in the cockpit. A third option also offers TCC release when the brakes are engaged. This requires a separate, factory four-pin brake light switch.
Galante assembled our TCI and Sonnax-updated 700-R4 and then combined it with a TCI Saturday Night special lockup torque converter and filled the trans with TCI's performance Max Shift ATF. The lockup converter should generate a stall speed of around 2,200 to 2,300 rpm.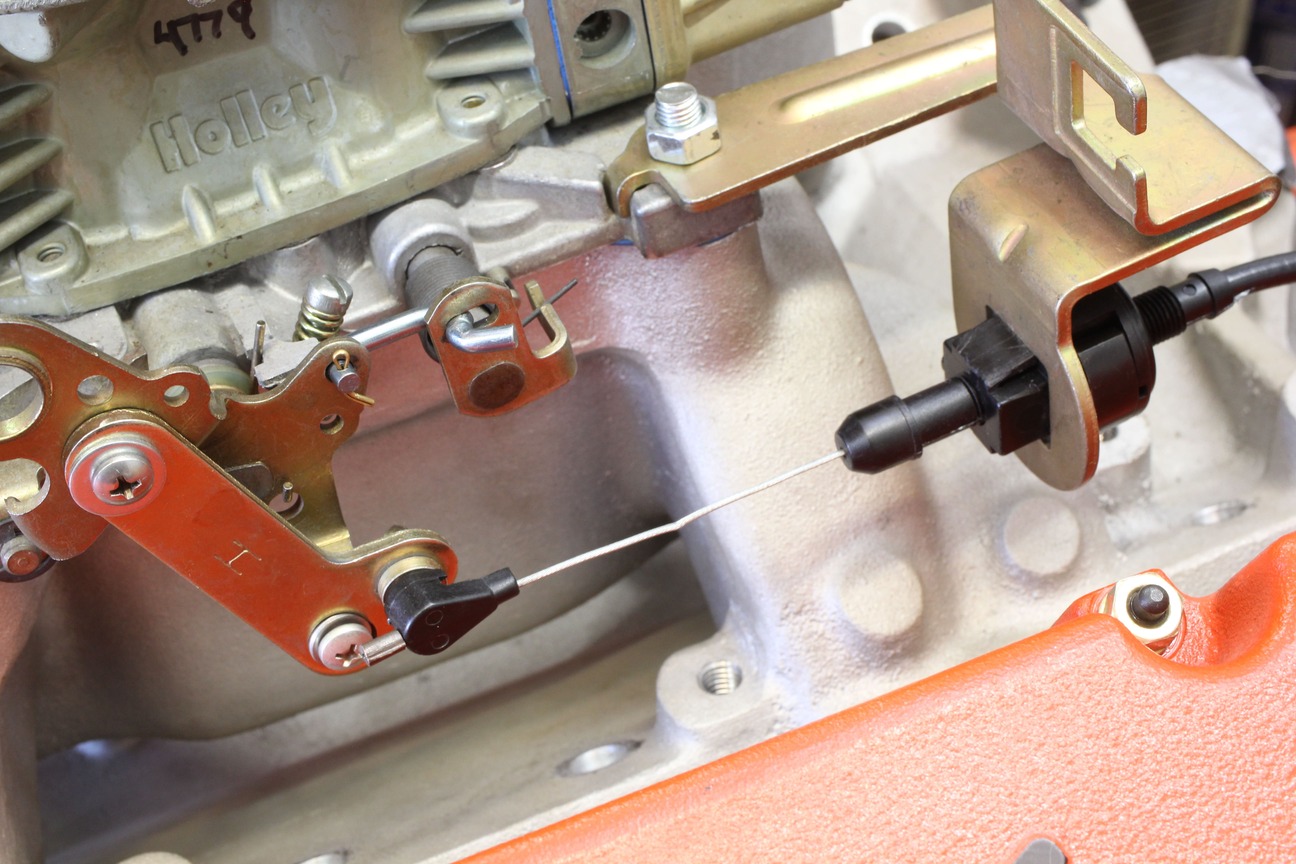 Read More: Keeping Things Simple With the New AVS 2 Carburetor From Edelbrock
After his transmissions are assembled, Galante uses his small-block Chevy-powered test stand to do a final check on trans operation, including line pressures both at cruise and WOT. This trans responded as expected by maintaining line pressure at 210 psi through the part- and full-throttle shifts. With that completed, our RaceTrans assembled 700-R4 overdrive is now ready to slip into in our small-block Chevy-powered 1965 El Camino that will replace its aging TH350.
Life is better in overdrive.
Parts List
| | |
| --- | --- |
| Component Description | PN |
| | |
| TCI Master Racing Overhaul kit | 379110 |
| TCI Universal Lock Up kit | 376600 |
| TCI flexplate, SBC, internal balance | 399870 |
| TCI trans fluid 12-qt | 950640 |
| TCI cast-aluminum oil pan, 700-R4 | 378000 |
| TCI Saturday Night Special converter, lockup, 1,800 stall | 242700 |
| TCI 700-R4 Street Fighter trans with constant pressure | 371100 |
| TCI locking dipstick | 743865 |
| TCI slip yoke, 700-R4/4L60 | 967350 |
| TCI Universal TV cable | 376800 |
| Sonnax rear stator support bushing | 77002BT-01 |
| Sonnax SmartShell | 77749-02K |
| Sonnax Second Gear Super Hold Servo | 77911-03K |
| Sonnax Heavy Duty Reaction Shaft | 74602-01K |
| Sonnax Heavy Duty Overrun Clutch Hub | 74574-HD |
| Sonnax Input drum reinforcement kit | 77733-51K |
| Sonnax Heavy Duty 3-4 Backing Plate Kit | 74140-01K |
| Sonnax Sonnax wide intermediate band | 77700-01K |
| Sonnax Second Gear Corvette Servo | 77701-04K |
| Holley TV throttle linkage adapter, 4150/4160 carb | 20-121 |
| Holley TV cable bracket, 4150/4160 | 20-95 |
Sources
Holley
(866) 464-6553
holley.com
RaceTrans
racetrans.com
Sonnax Industries
(800) 843-2600
sonnax.com
TCI Automotive
(800) 319-9824
tciauto.com