Roseville Rod and Custom Builds a One-of-a-Kind 1940 Chevrolet Carryall
By Rob Fortier   –   Photography by Tim Sutton
While General Motors/Chevrolet did not originally coin the model name, the Chevrolet Suburban just happens to be the longest-running vehicle model in American history. Since 1934 Chevrolet has produced some form or another of its famous and most-profitable model, originally dubbed the Suburban Carryall, which is now in its 12th generation since its inception just shy of a century ago.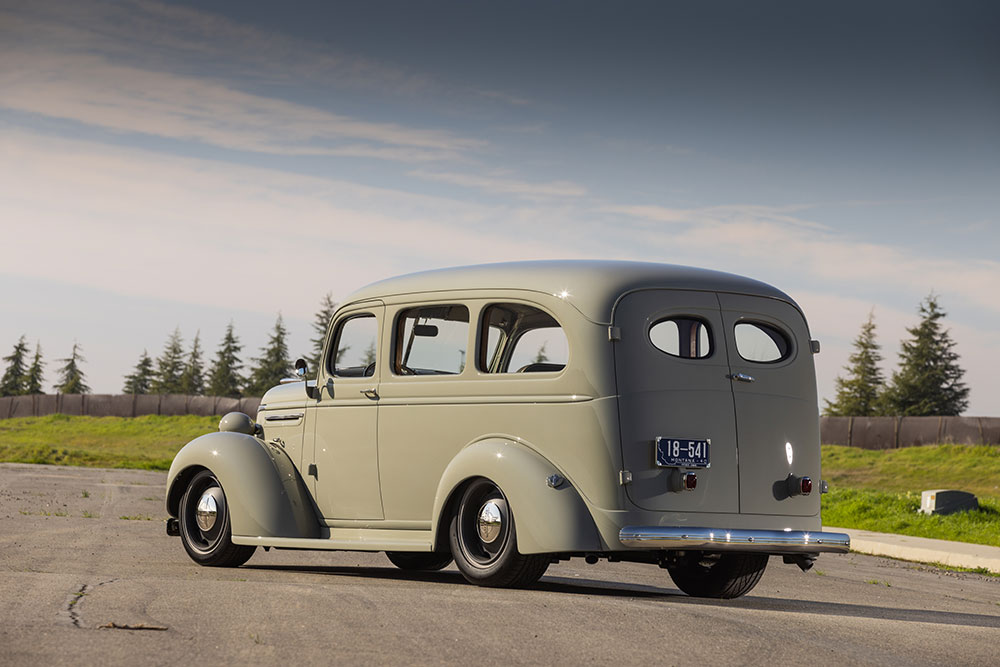 Read More: Behind the Scenes At L&S Customs
It takes a special kind of person to be a true Suburban lover, especially with the earlier models. For one, there's that parts-non-interchangeability aspect (from the cowl back at least), but mostly it's the fact that the first half-dozen generations of Suburbans are extremely rare in comparison to their model brethren light-duty pickups.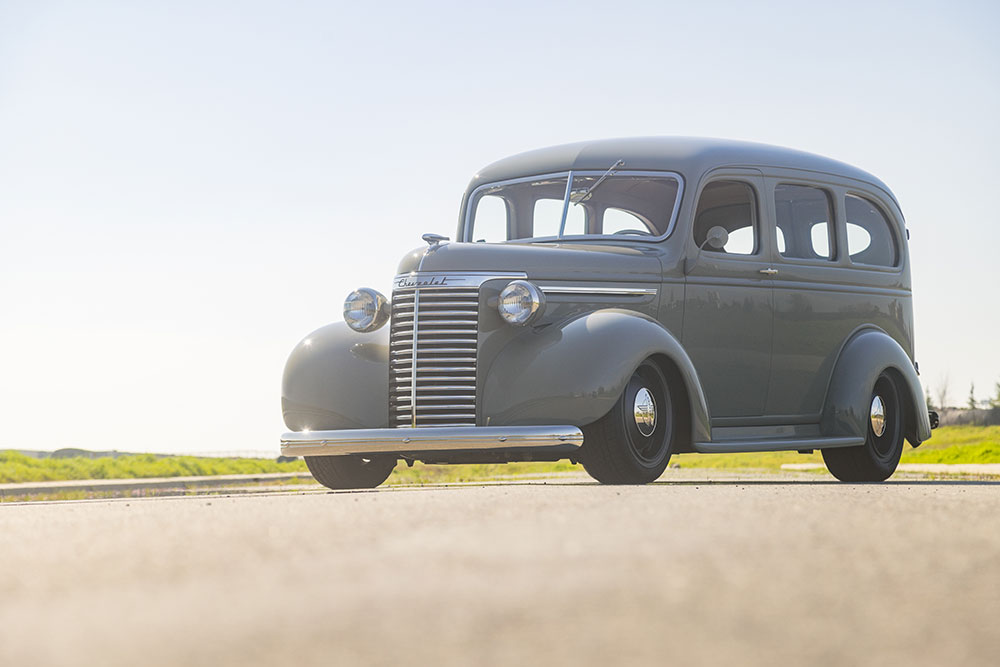 Though he's gained some acclaim in the recent past with a few rather noteworthy mid-'30s Ford and Chevy passenger cars (one of which, his '36 Ford, picked up Goodguys Hot Rod of the Year honors back in 2019), Montana's Amedeo Angelo claims he's also been about that Suburban life for, well, as long as he's been able to drive.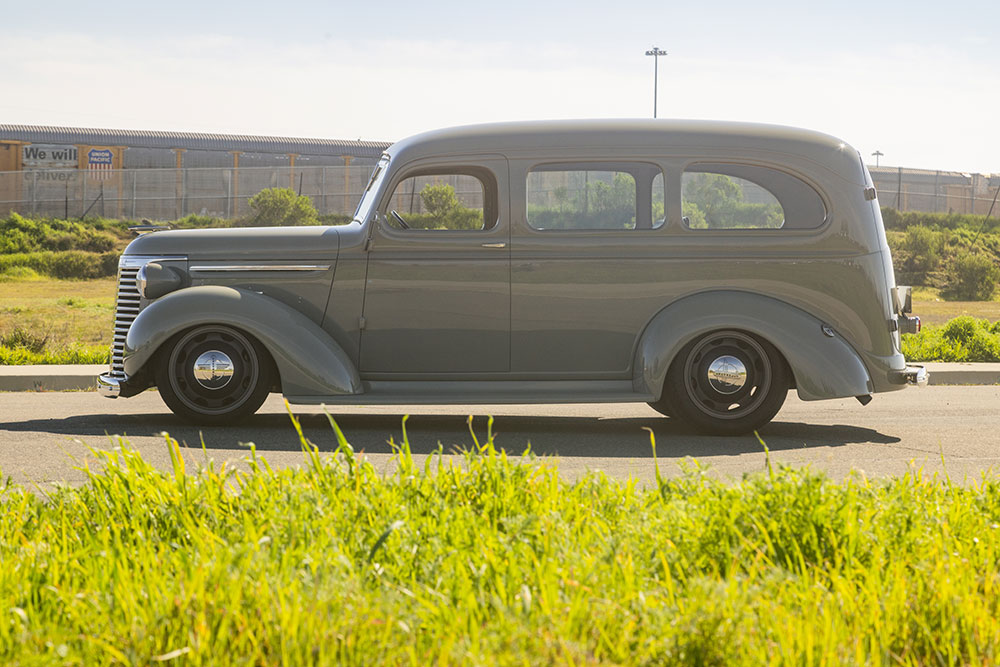 "Chevrolet Suburbans have been my preferred family vehicle throughout my entire adult life. As originally constructed they were a very utilitarian vehicle that began a gradual evolution into the very luxurious family transport of today. My personal attachment to the brand led me to envision a very early model of the mark, and the equipment, technology, and level of detail I would want in one built especially for me. I was able to achieve that by collaborating with Roseville Rod and Custom to combine modern technology with an 80-year-old look and feel; my father's Suburban experience combined with my own.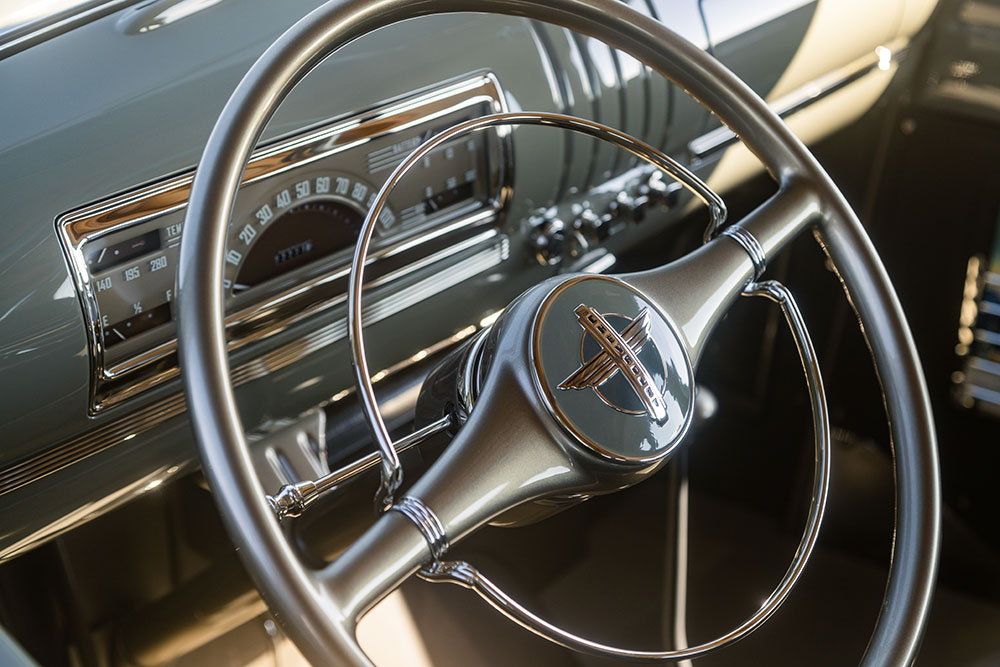 Read More: A 1957 Chevy Cameo Built With Style, Grace, and a Supercharged LS3
"The practical development of my vision began with discussions between myself and Ben York, the owner of Roseville Rod and Custom. York had previously helped me with the construction of a '36 Ford coupe that became the 2019 Goodguys Hot Rod of the Year. He and his talented staff devoted the same skills toward the build of my '40 Suburban. It started after a three-year search produced a rusty example in Colorado in 2015; actual construction began in 2016 when a Roadster Shop chassis was ordered … at that point I began to envision the equipment, technology, and details I wanted to include."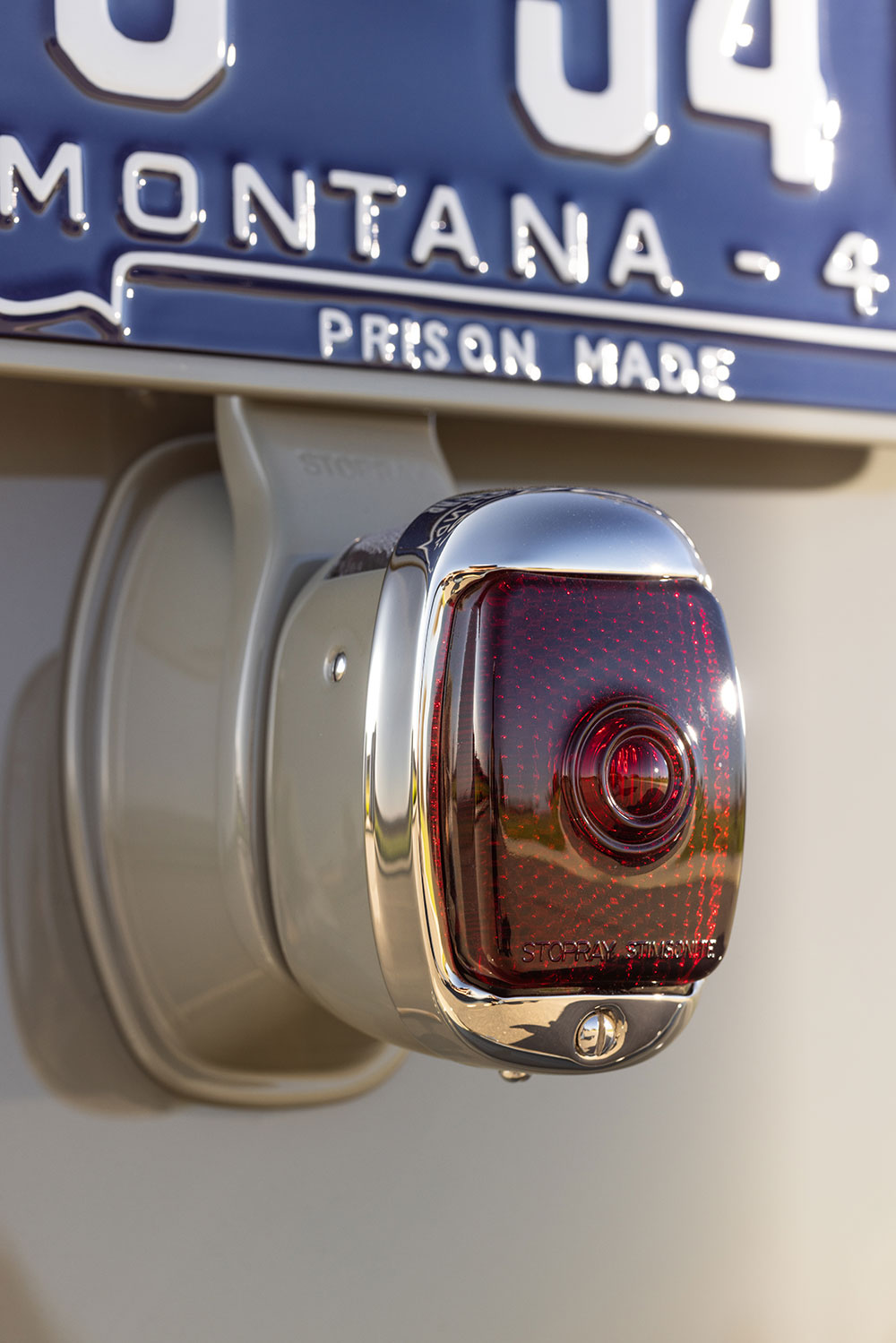 That technology and equipment Amedeo refers to includes a rather stout 6.2L Chevy LT crate engine equipped with the most unique Autotrend EFI atop a custom intake by Roseville and Foundry Works (Roseville also custom-fabbed the individual oil bath reminiscent air cleaners) flanked by a pair of EVOD one-off valve covers (the 18-inch billet wheels are machined by EVOD Industries as well). On the inside, Roseville again took design elements to the next level, incorporating African zebrawood into the flooring and headliner with wool, chrome, and leather accents (upholstery was done in-house by Mel Silva—you'd be hard pressed to find a late-model Suburban with stitching so nice!). Classic Instruments' Custom Shop was commissioned to give new "modern-internal" life to the stock gauge cluster, while a vintage Frigette under dash AC unit was recommissioned for use.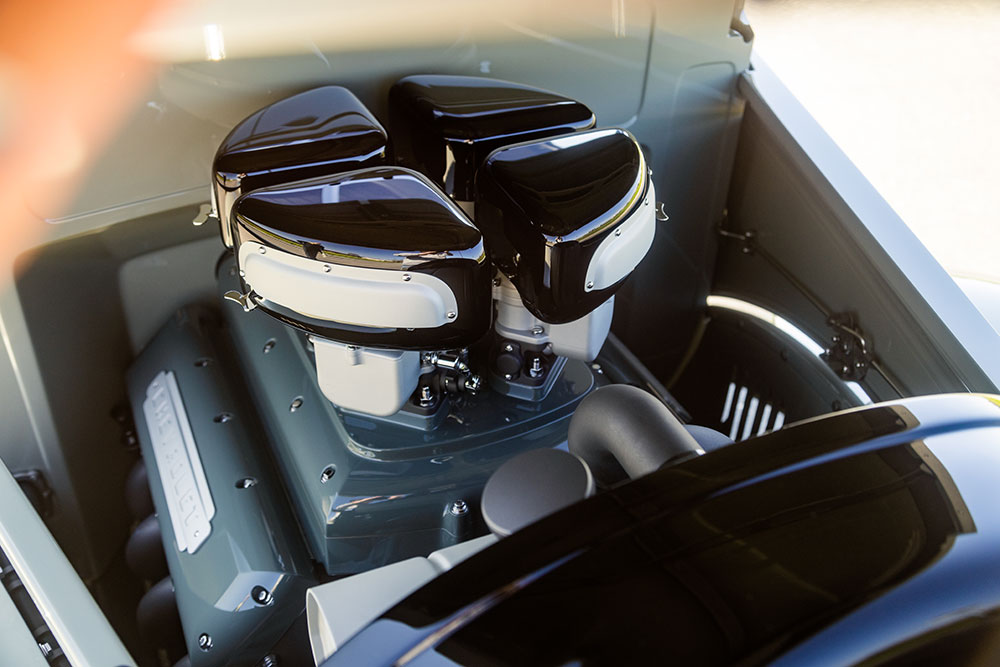 While the exterior may appear "factory as-was" to some, there's actually a considerable amount of work done beneath that PPG '40 Nash Ghost Gray. First and definitely foremost, the high-crown roof was pancaked an inch above the (now-custom-made) drip rails, giving the Suburban Carryall a much sleeker profile, while the body line around the rear windows was given a new shape. Additionally, custom roll pans and gravel pans were fabricated, as was a "three"-piece hood. Stripping by Dillon Proctor (Cline's Lines) ties in the EVOD milk truck–flavored wheels shod with caps reminiscent of the '41 Chevy Special Deluxe steering wheel used inside.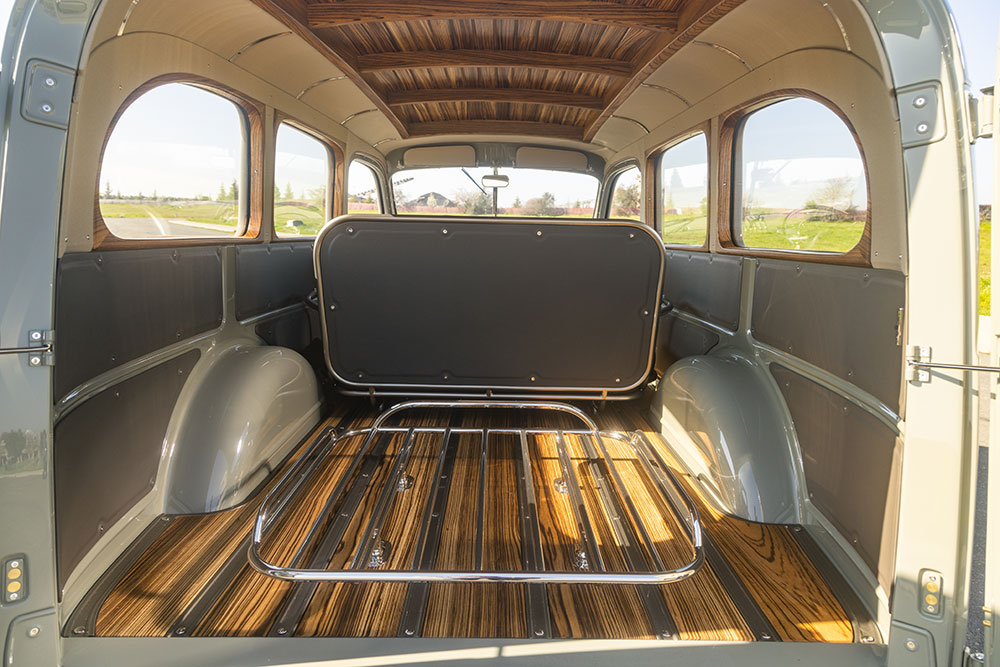 Read More: 2023 GRAND NATIONAL ROADSTER SHOW
Since Roseville completed the Suburban, Amedeo has been anything but shy with showing it off: so far, following its debut at the 2022 Grand National Roadster Show (where it competed proudly in the Slonaker Award building), the Chevy's made appearances at Goodguys Lone Star Nationals in Texas, as well as their events in Scottsdale and Pleasanton!