This LS Swapped GMC Truck Is All Business
By Rob Fortier   –   Photography by Tim Sutton
"I read an article in Popular Hot Rodding about a C10 that Roadster Shop had built with their chassis that competed with—and beat—a bunch of high-end Pro Touring cars, and said to myself, 'I have to have one!' How cool would it be to have an old truck perform as good as a modern sports car?!"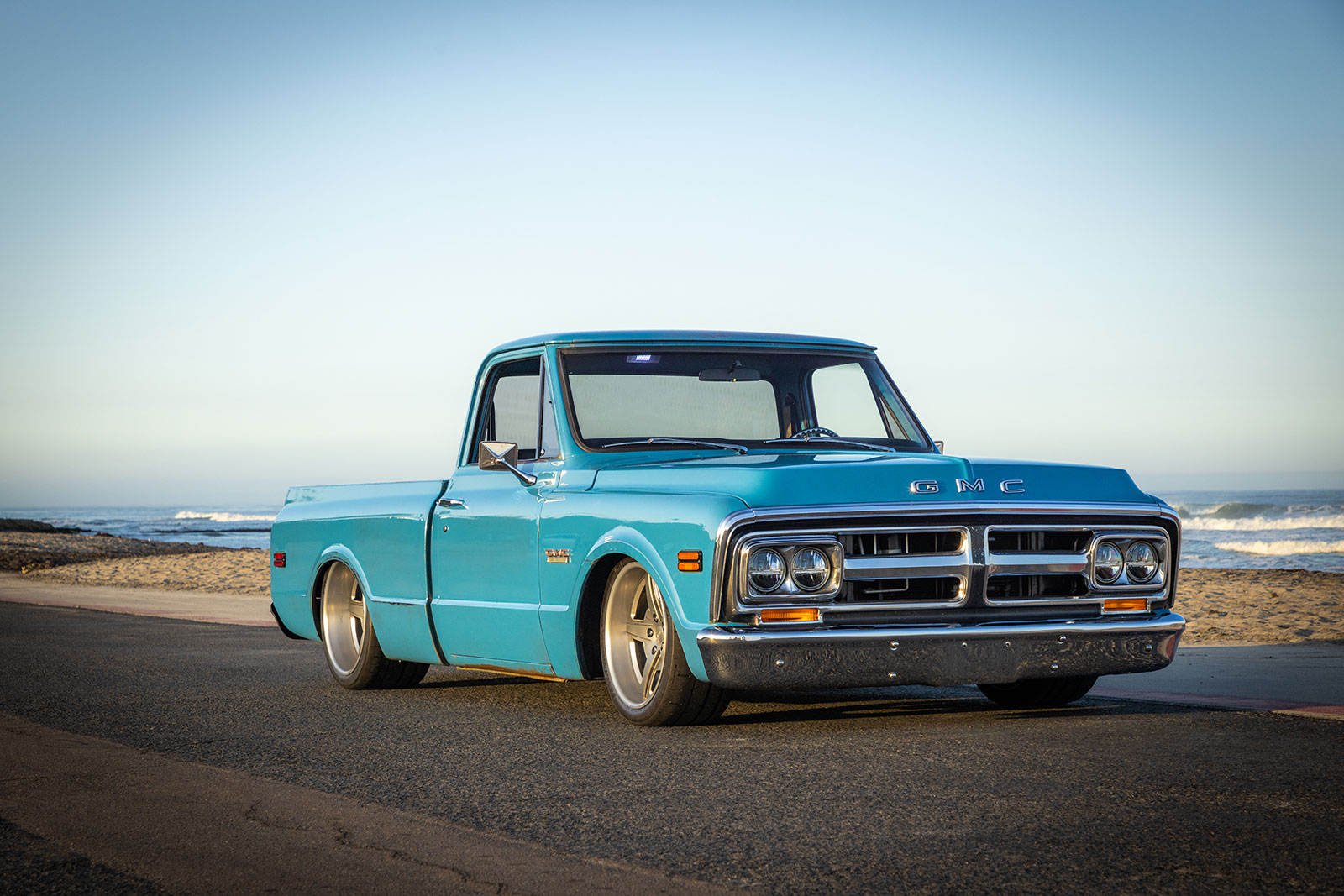 Not only are Jon Blumenthal's own words a real testament to both the quality and performance of Roadster Shop's chassis, but they're also words echoed by many others these days as to why they've built/had built the trucks we're seeing more and more of: pure, performance-minded "old trucks." But Jon's 1972 GMC Truck didn't quite start out on a positive note. As he tells us:
"I had originally purchased a different truck from a builder out of Northern California who I'd hired to complete the build. Long story short, he ended up defrauding a bunch of customers—including myself—so I rented a trailer and drove 600 miles to retrieve the project.
Read More: The Perfect C10 Combo!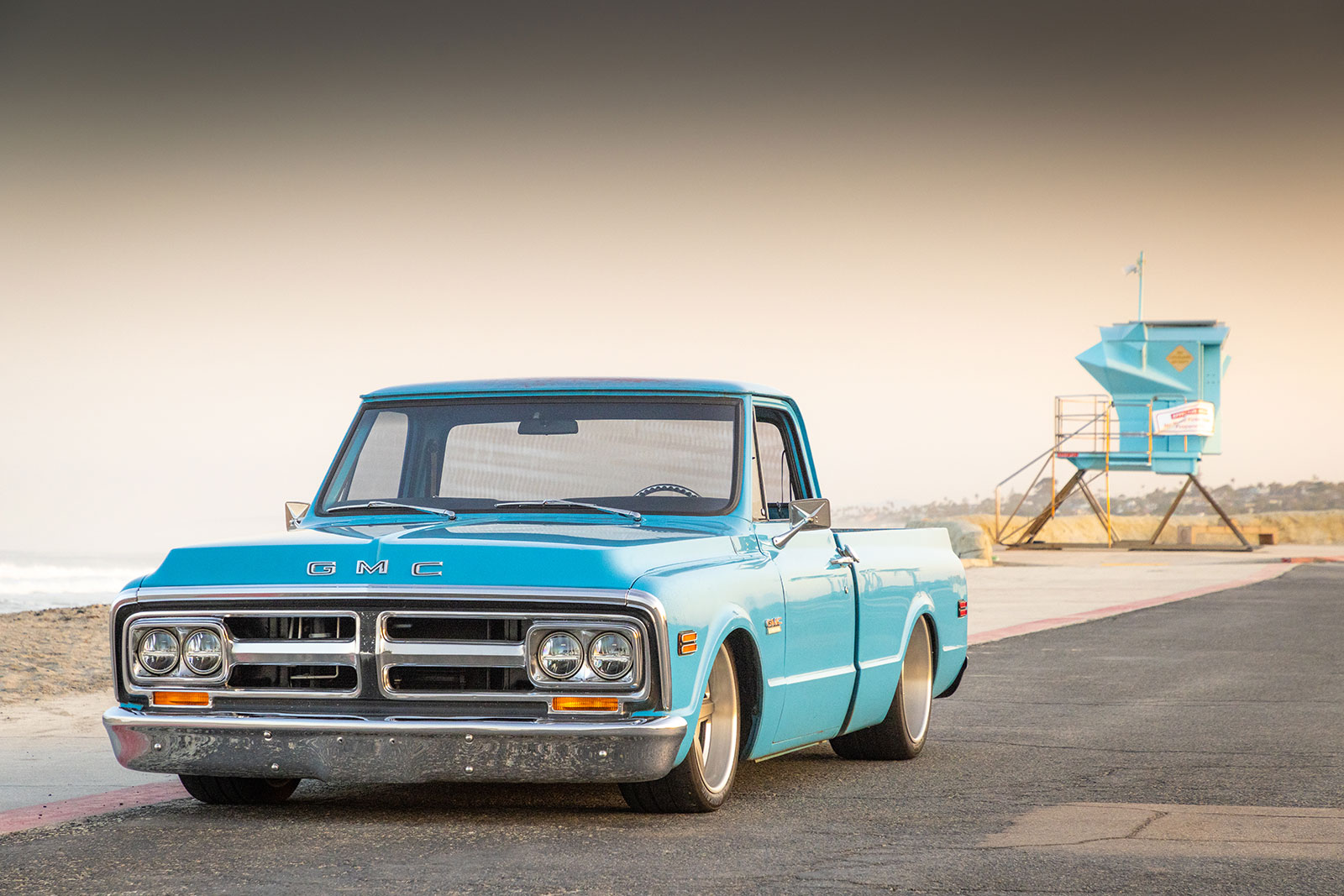 "Upon getting it home, I had to reassess the situation. The builder hadn't gotten nearly the amount of work completed that was portrayed in the pictures he'd provided: the metalwork that had been done was not completed properly; bodywork was started on the cab even though the metalwork was not finished (just to show 'progress'). At this point I had the chassis, engine, transmission, brakes, and a bunch of other go-fast goodies, but just a shell of a truck that was far from being complete.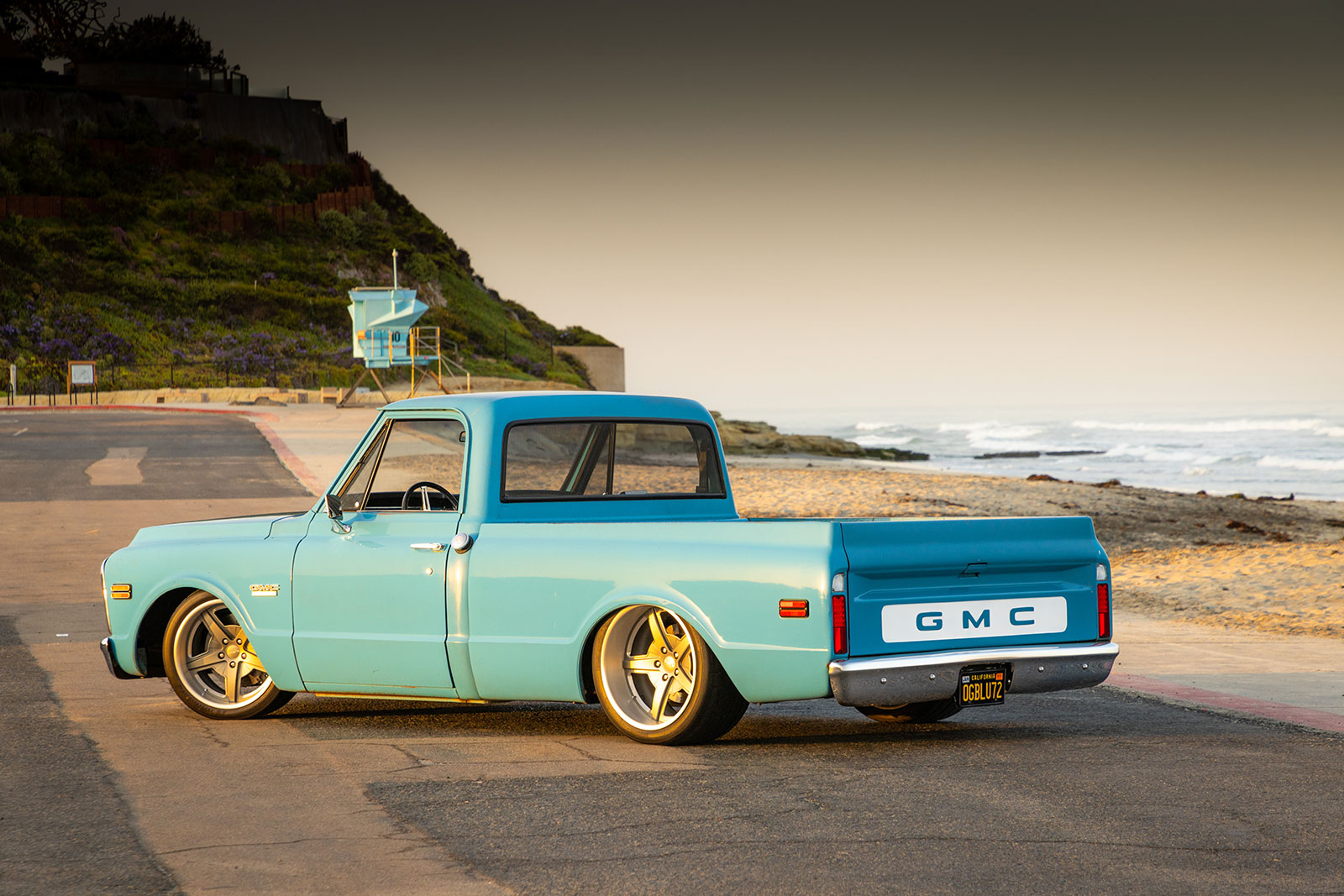 "After getting burned so bad I figured that I would tackle the project myself. While I am mechanically inclined, the amount of metalwork needed was a little out of my wheelhouse, so I decided the best way to move forward was to find another complete truck to use my parts on. The search took a few months to find the perfect candidate, but in my daily searches I finally stumbled across a very original, 80,000-mile, medium blue 1972 GMC Truck on eBay … needless to say, I bought the truck and began what ended up being a 2 1/2-year project!"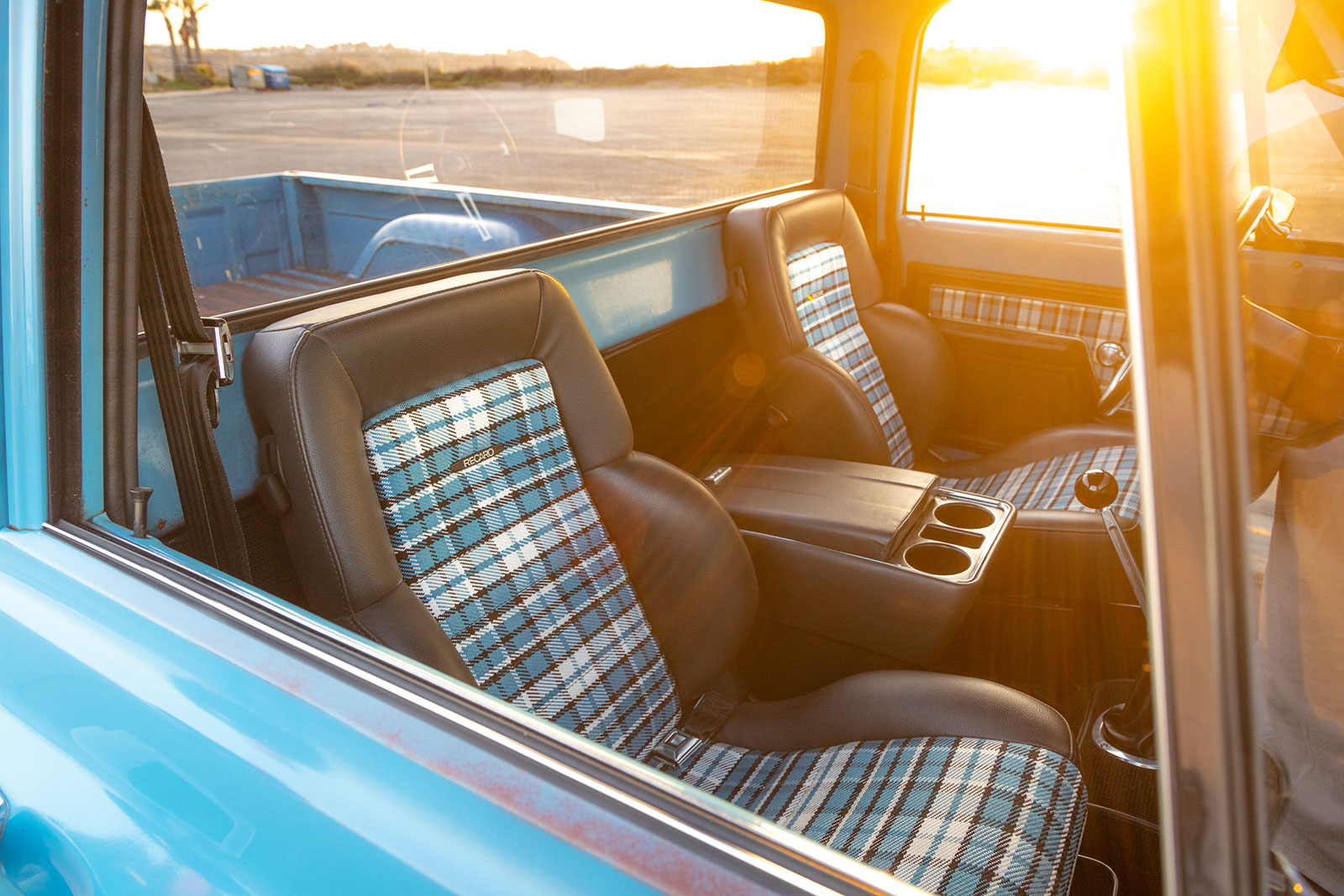 With the help of Hot Rods and Custom Stuff (inner fender work front/rear and freshened up the firewall) and Old Town Upholstery, both in Escondido, California, Jon's "performance-minded" project finally became reality in April 2020, just as the pandemic hit—but that hasn't stopped him from enjoying the fruit of his labor.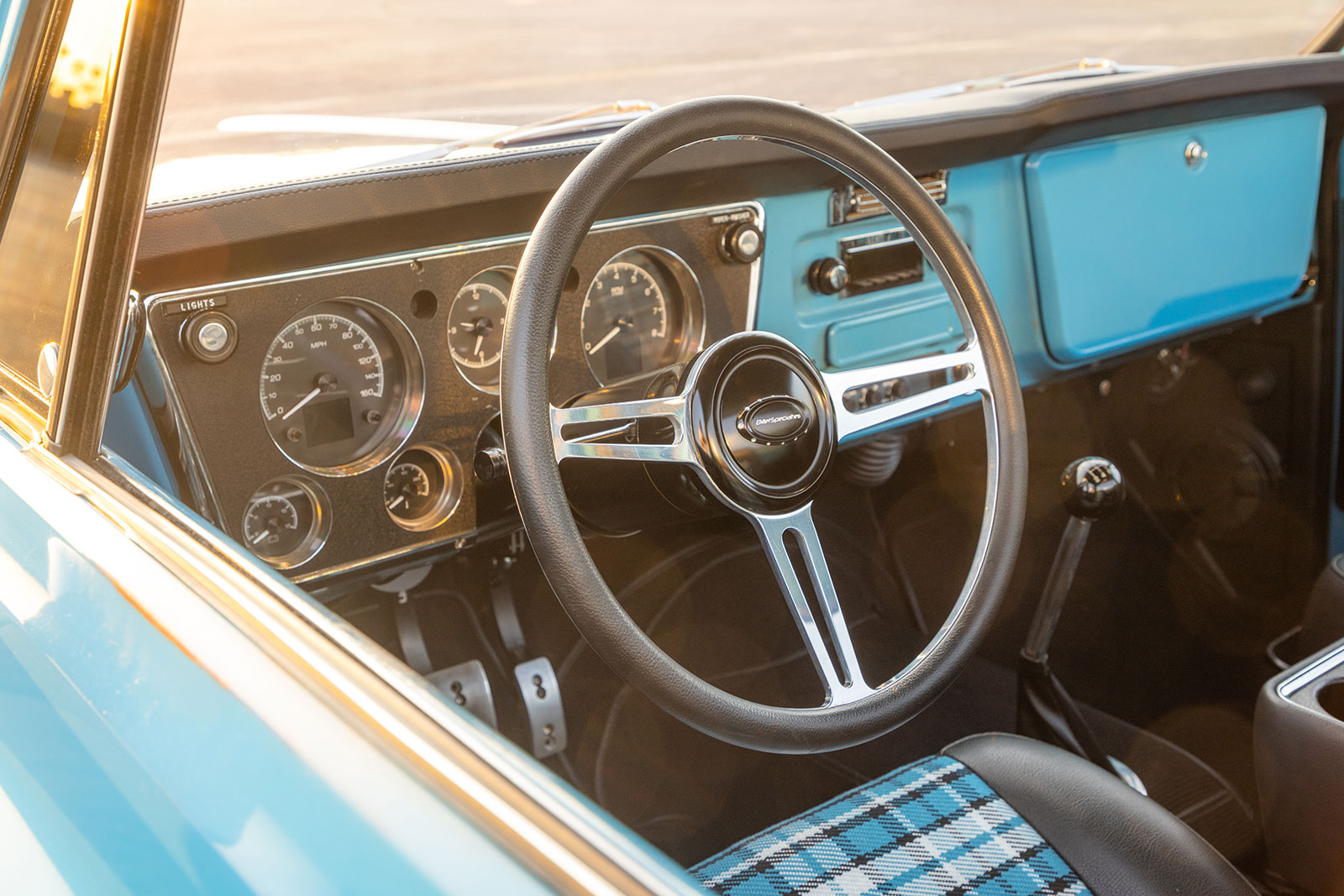 Read More: Wildfire Warrior: 1959 Chevy Apache
Along with the aforementioned Fast Track coilover-based Roadster Shop Chassis his GMC is powered by a rather healthy Mast Motorsports LS7 engine backed by a QuickTime-adapted TREMEC T56 transmission linking to a Strange Engineering 9 inch rear end via QA1's carbon-fiber driveshaft. Behind a quartet of gold-coated, 19/20-inch Roadster Forgeline wheels, Jon selected AP Racing's 355mm/six-piston (front) and 340mm/four-piston Radi-CAL hi-po disc brakes managed by a 600 Series Tilton pedal box (and his foot, of course!).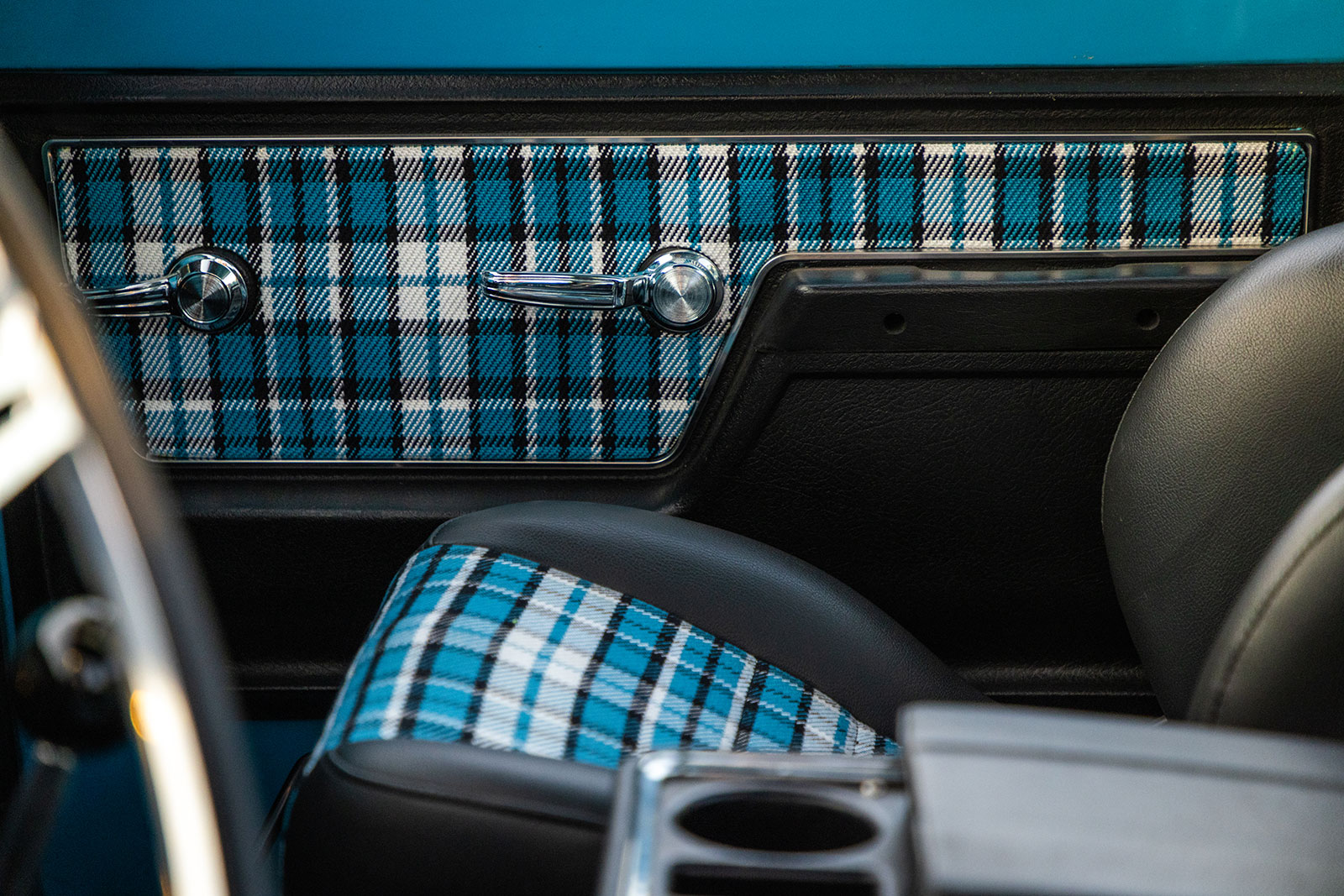 The LS7 engine features a single-plane 4-bbl Holley LS intake matched with their 1,000-cfm 4-bbl throttle body and HP controller, Ultimate headers with SpinTech mufflers and Vibrant resonators, and a Drive Junky serpentine drive system. The American Powertrain T56 transmission uses an all Tilton clutch master cylinder system, while the 3.70-geared rear end features MillerBuilt semi-floater with the Strange axles.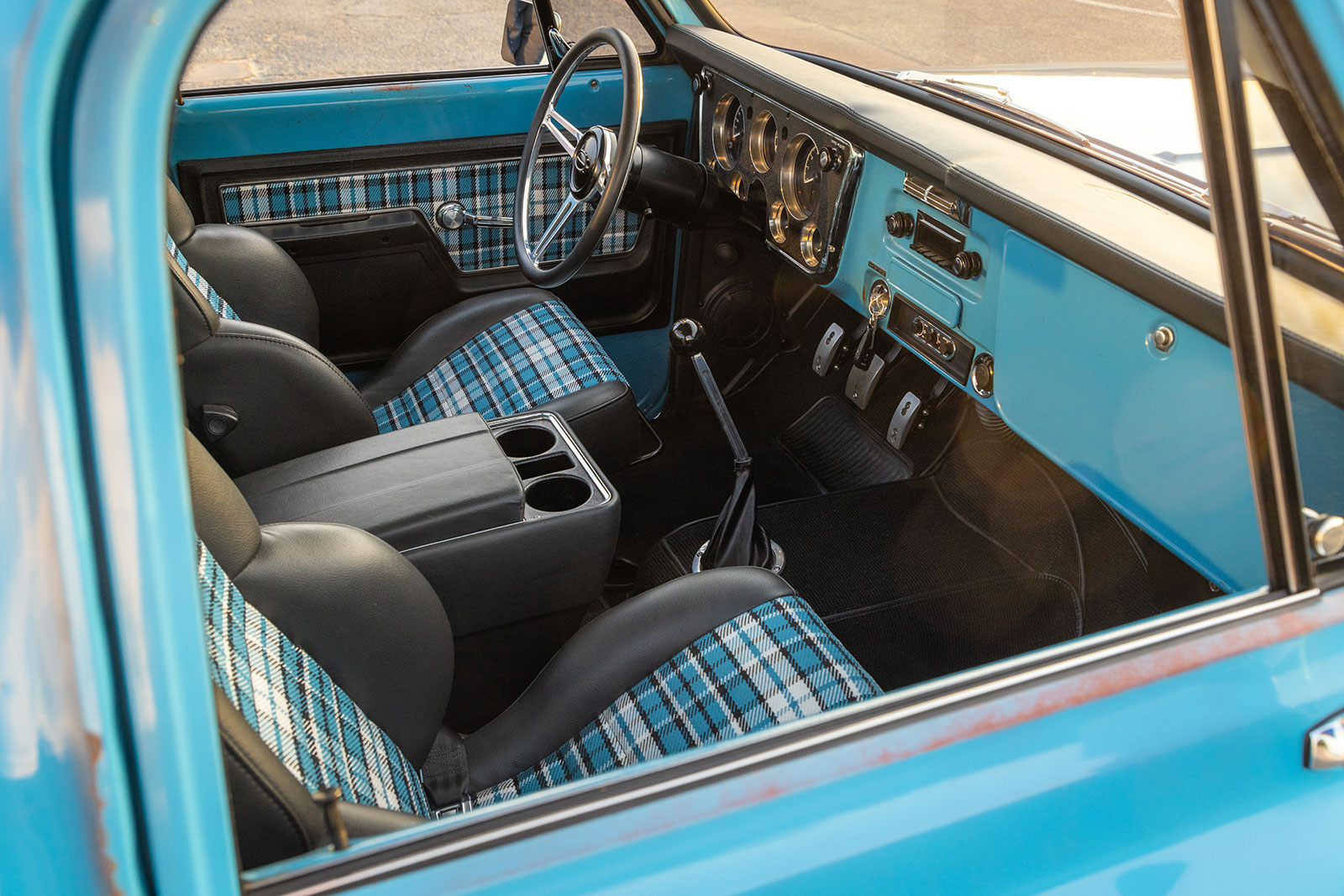 As Jon noted, the eBay score GMC truck was indeed so nice that nothing was done to the original-paint exterior. However, modifications were done to the bed floor to accommodate the chassis, and a raised transmission tunnel was spliced into the cab to accommodate the positioning of the six speed transmission and driveshaft.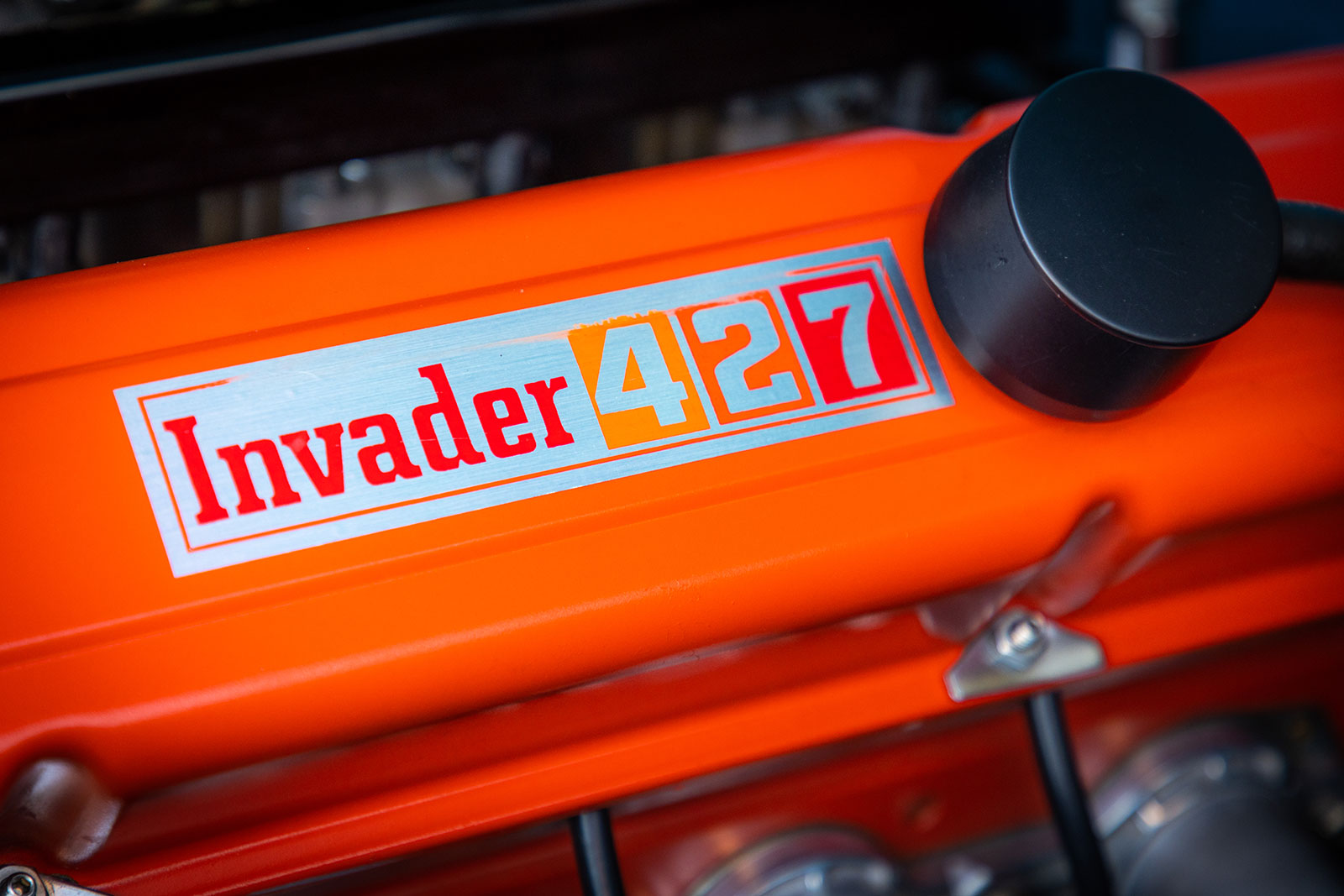 Read More: Brownstone 2.0: Instagram Famous Square Body GMC Sierra
Speaking of the interior of the cab, that's where things went as far from OE as possible before Jon's project hit the road (and track) once and for all. For starters, the gauges were swapped out in favor of Dakota Digital's HDX system, a RetroSound audio system was installed in the stock radio provisions, and a TMI dashpad was used. Steering now consisted of an Ididit steering column topped by a Billet Specialties wheel, while the seating arrangements are now Recaro Expert 5 buckets with three-point harness system. Finally, Old Town Upholstery did their thing with black leather and German square-weave throughout (the headliner is the OG plaid insert, however!).