Get Your Drop Spindles & Stopping Power For Your Classic Truck In One Package!
By Rob Fortier   –   Photography by the Author
If you recall, back in our May '22 issue, we equipped my "polished turd" '1969 C10 with Wilwood's state-of-the-art electronic parking brake rear disc kit. So, it was only natural that I enlist the folks at Jimenez Bros Air Ride And Rod Shop to complement that with Wilwood's tried-and-true Forged Narrow Superlite 6R big front brake setup with their all-new one-piece Iron Drop Pro Spindles (2.5-inch drop).
Read More: New 1967-72 Chevy C10 Art Morrison Chassis With IRS Upgrade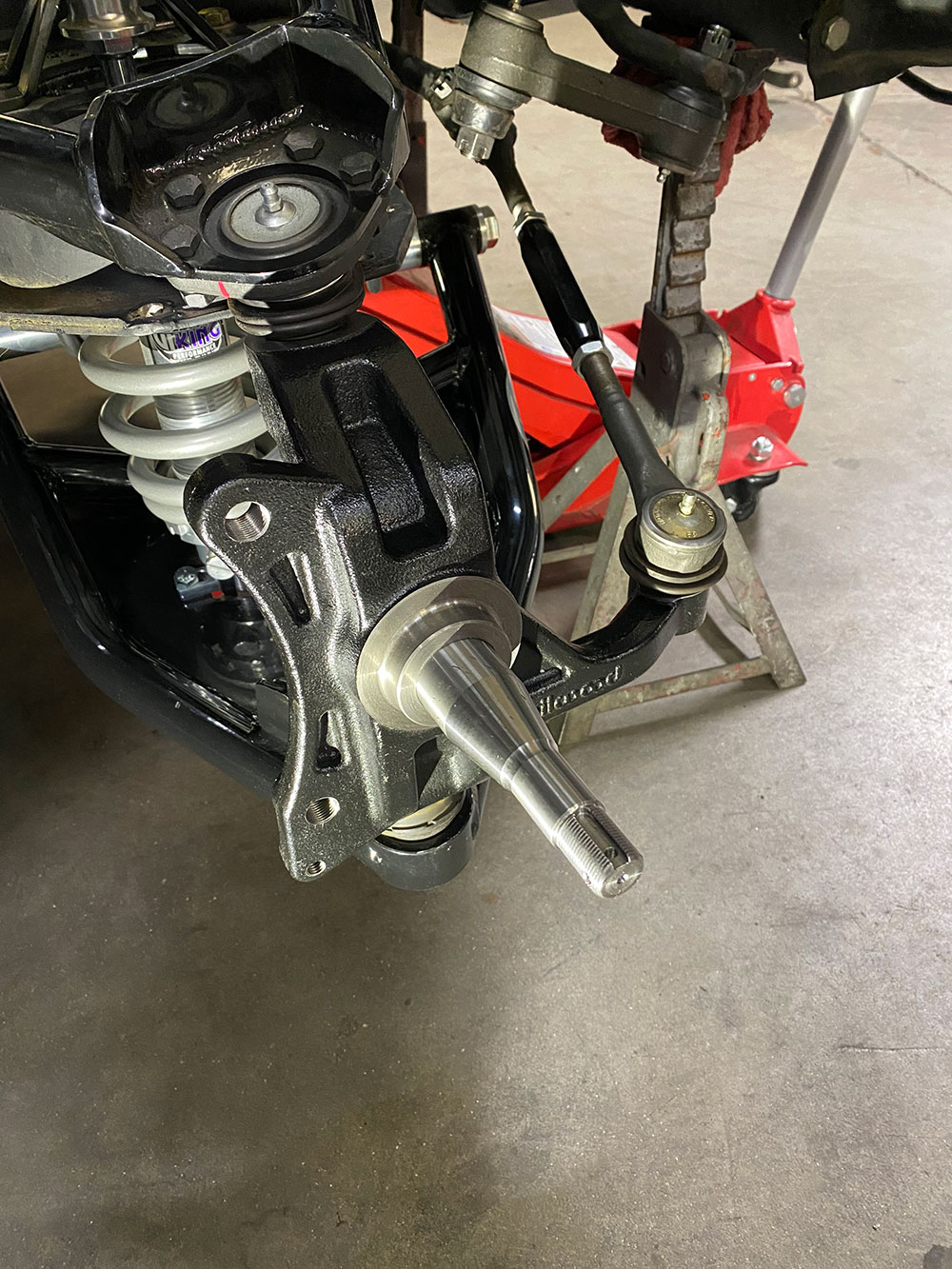 Wilwood's complete brake kit (PN 140-15942) is just that: 100 percent complete. From the aluminum dual-pattern hubs and hats (5×5 and 5×4.75) to the SRP drilled-and-slotted 14-inch rotors with six-piston Superlite calipers, everything you need brake component–wise is included. However, this kit is produced specifically to work with their new Iron Drop Pro 2.5-inch dropped spindles, as it will not work with stock spindles due to the radial mount caliper brackets and hub-specific bearing snouts. We used the '71-87 spindle kit (PN 831-15932) to accommodate the later-model C10 ball joints on the Classic Performance Products Totally Tubular Control Arms installed on the '69.
Read More: Once a Daily-Driven Longbed Truck, This Shortbed 1966 C10 Has a New Life!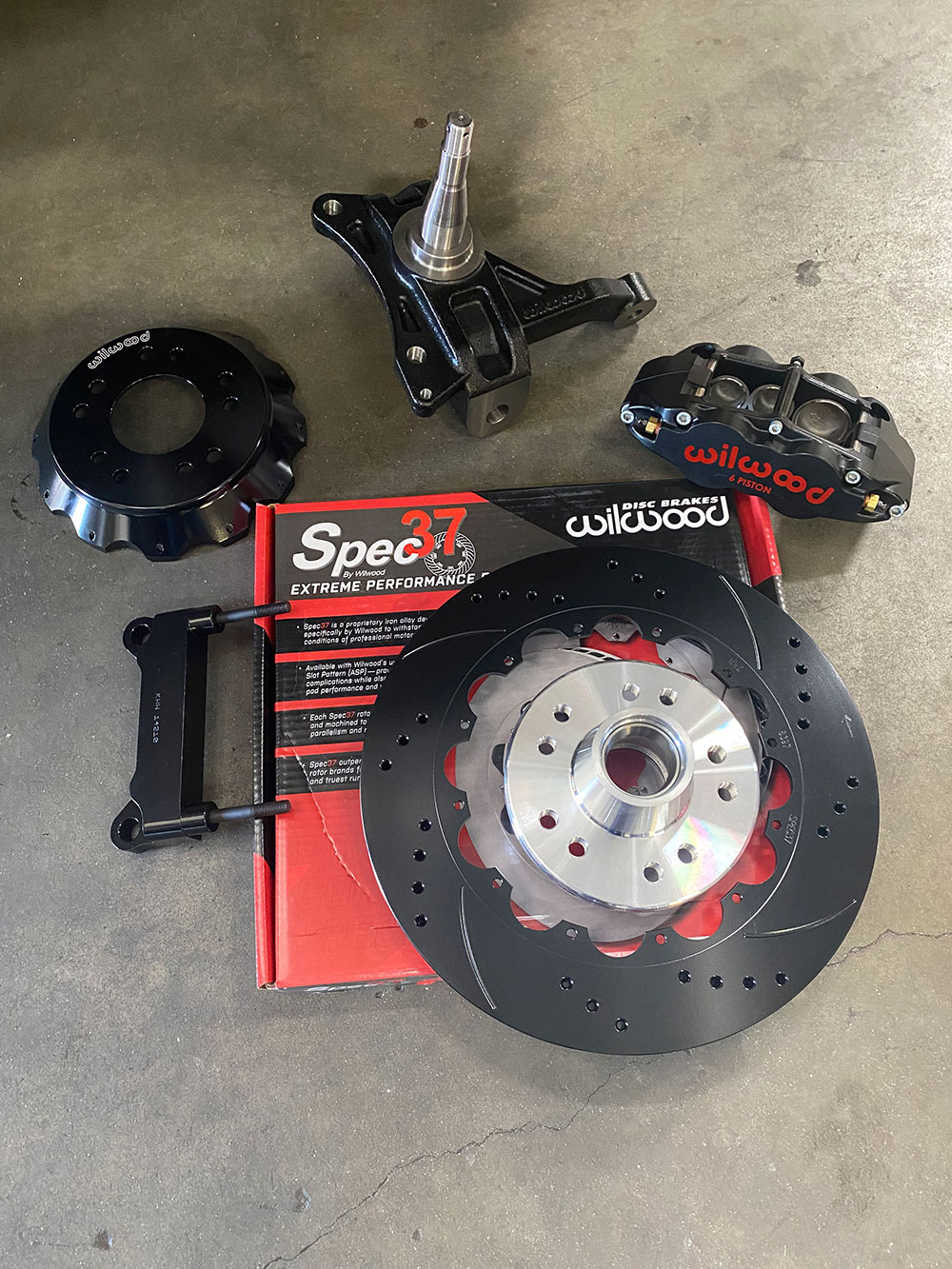 It should definitely be mentioned that as I was initially communicating with Wilwood regarding all the component particulars, they'd just started pushing their caliper personalization program. Rather than the standard black or red powder coating options we're all used to, they now offer an array of 23 additional custom color options with logos available in black, white, red, silver, or blue. As you'll see in the photos, the choice was made to go with Bristol Matte Black calipers adorned with red insignias to complement the forthcoming bronze-centered Schott wheels I'll be running.
Read More: Is It Better To Repair Or Replace A Fender?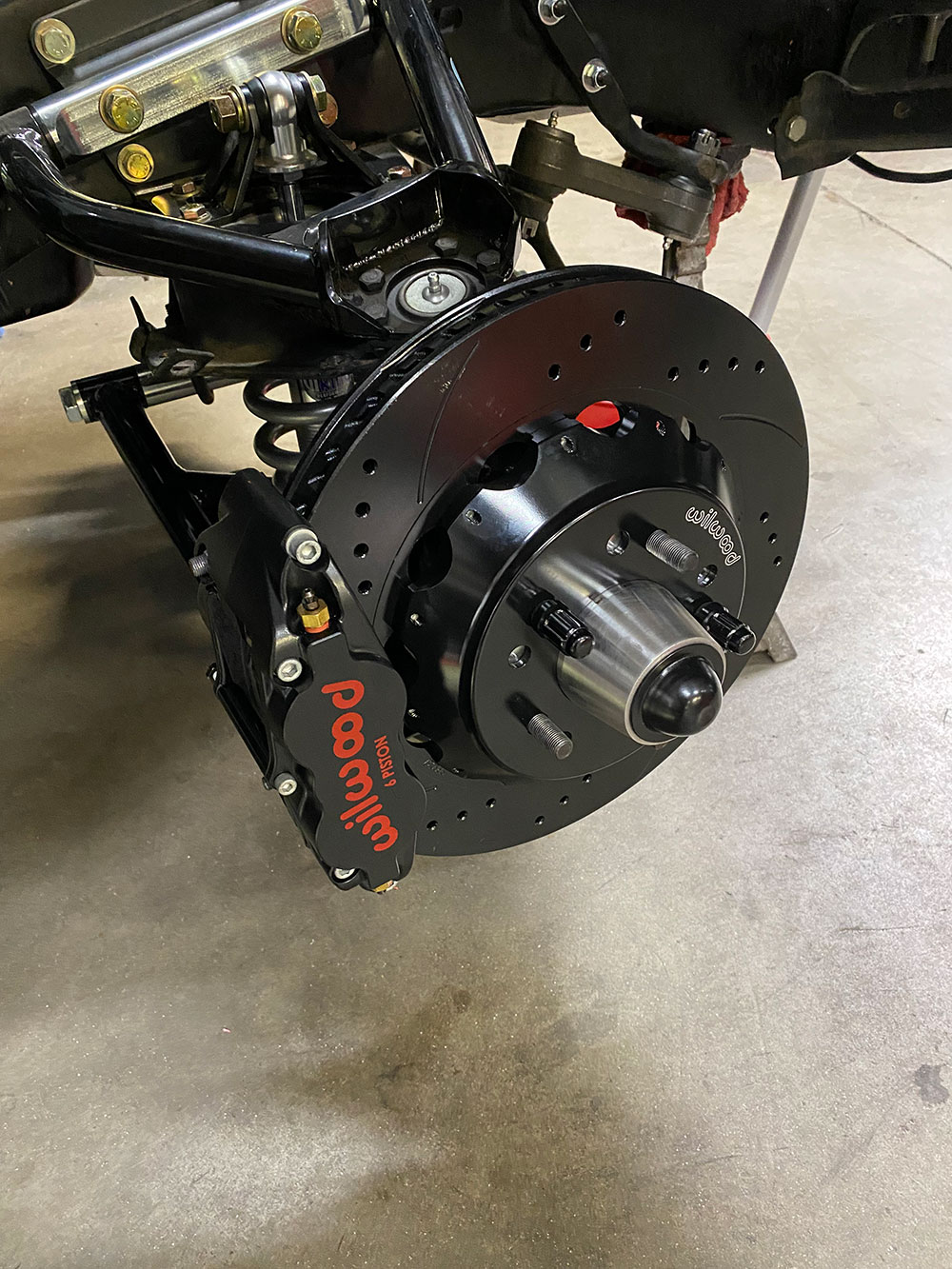 Since we'd recently installed the aforementioned control arms and subsequent upgraded steering linkage, we were saved the hassle of having to disassemble, let alone deal with greasy old suspension parts—we'd already done that once, and that's more than enough! (The only grease we dealt with was the new high-temp we packed into the new wheel bearings.) So, suffice it to say, the entire installation was as straightforward and easy as could be. Follow along and see for yourself. If you have any questions regarding fitment, application, what have you, don't hesitate to contact Wilwood by phone or online.
Sources
Jimenez Bros. Air Ride & Rod Shop
(951) 343-5948
jimenezbrosairrideandrodshop.com
Wilwood Engineering
(805) 388-1188
wilwood.com