This LS swapped 2R6 Studebaker Truck is a Proper Tribute With a Modern Twist
By Rob Fortier   –   Photography by John Jackson
Believe it or not, Studebaker was a major force in the production of commercial vehicles before and after both world wars. When it comes to their most familiar offerings in the classic truck scene, the '48-54 and E-series '55-60 pickups are what the majority of us identify with. And, in my opinion, the Robert Bourke–designed '49ers (2R-Series) are one of the best-looking mid-century trucks ever built.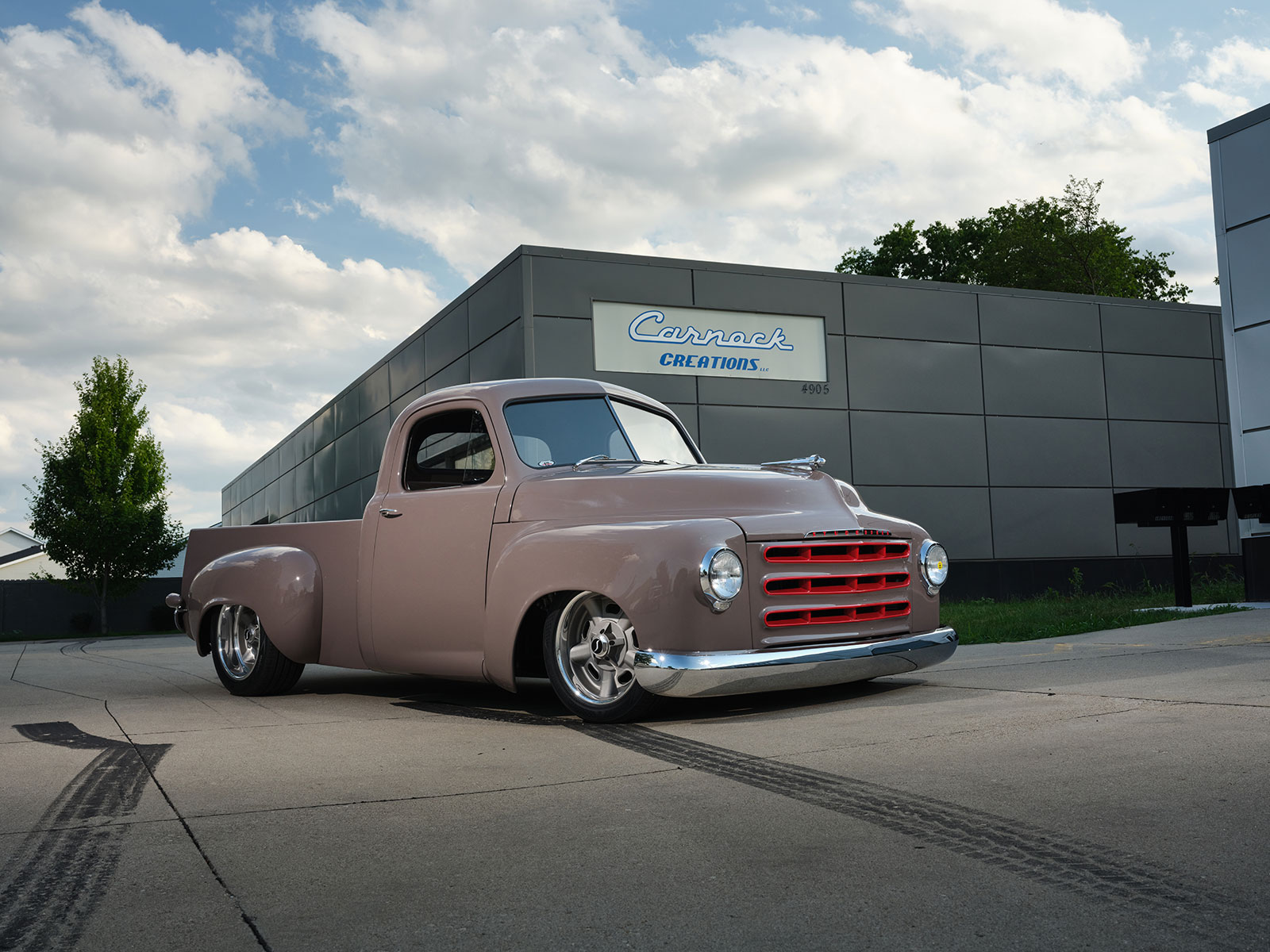 Read More: The Seedorf 1954 Chevy 3100 "Hemi Truck"
Along with Loewy and Associates' Virgil Exner, Robert Bourke began pencil-and-claying the all-new Studebaker '49ers before the end of World War II ("afterhours," as there was a general moratorium on civilian car production across the board). This brand-new design was a far departure from the previous M-series in nearly every aspect, and it clearly shows.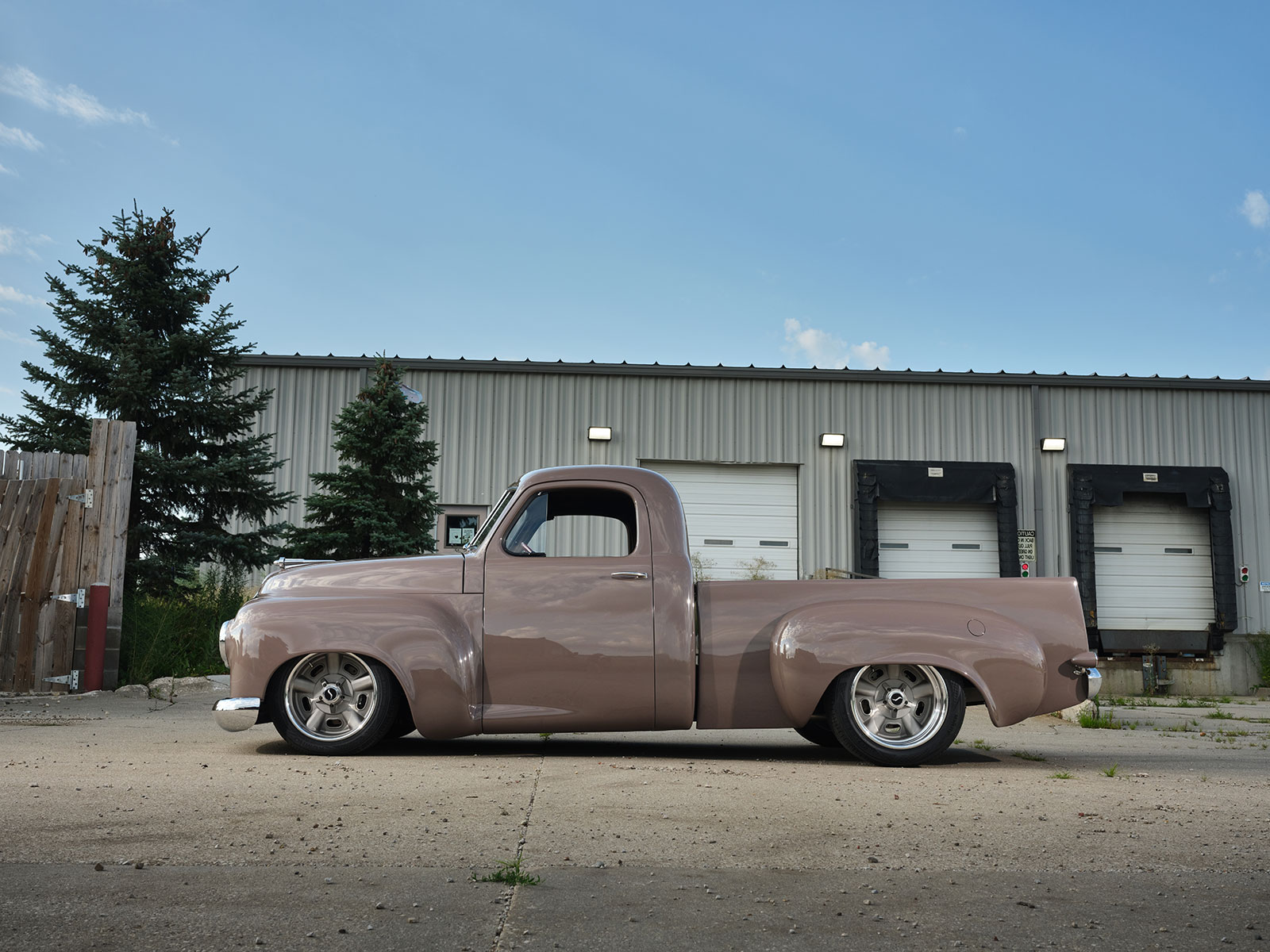 Ron Brown's father just happened to be a Studebaker salesman back when these beauties first hit the showroom floors in 1949. As such, Ron wanted to have one in his driveway, just like his ol' man—except his would have a modern twist to it … an extremely modern twist, that is.
In 2019, Ron turned to Dave Carnock and his crew at Carnock Creations in Des Moines, Iowa, to take on his project after acquiring his '50 2R6 from California a couple years prior. Ron and Carnock crafted a plan to create a proper tribute, not only to Ron's father but to the advance thinking of Studebaker's men responsible for these avant-garde haulers in the first place.
Read More: How To Prep For Painting: Chevrolet Task Force Truck Running Boards
In the two years that followed, Carnock Creations transformed the Stude by first updating its stock chassis with a Mustang II TCI suspension (parallel-leaf 9-inch & Ridetech shocks) and replacing what would've been Studebaker's first year for its Hy-Mileage 245ci V8 engine for a crate 5.3L LS engine, which would ultimately get a Stude makeover externally. A pair of adapted Studebaker valve covers flank a finned valley cover, while an old Paxton supercharger (harkening back to that found on the Avanti) was repurposed to house the AC pump AND a muli-port Holley EFI kit! Wilwood brakes can be seen through the windows of 17/18-inch Indy ET Mag wheels adorned with Studebaker "S" center caps.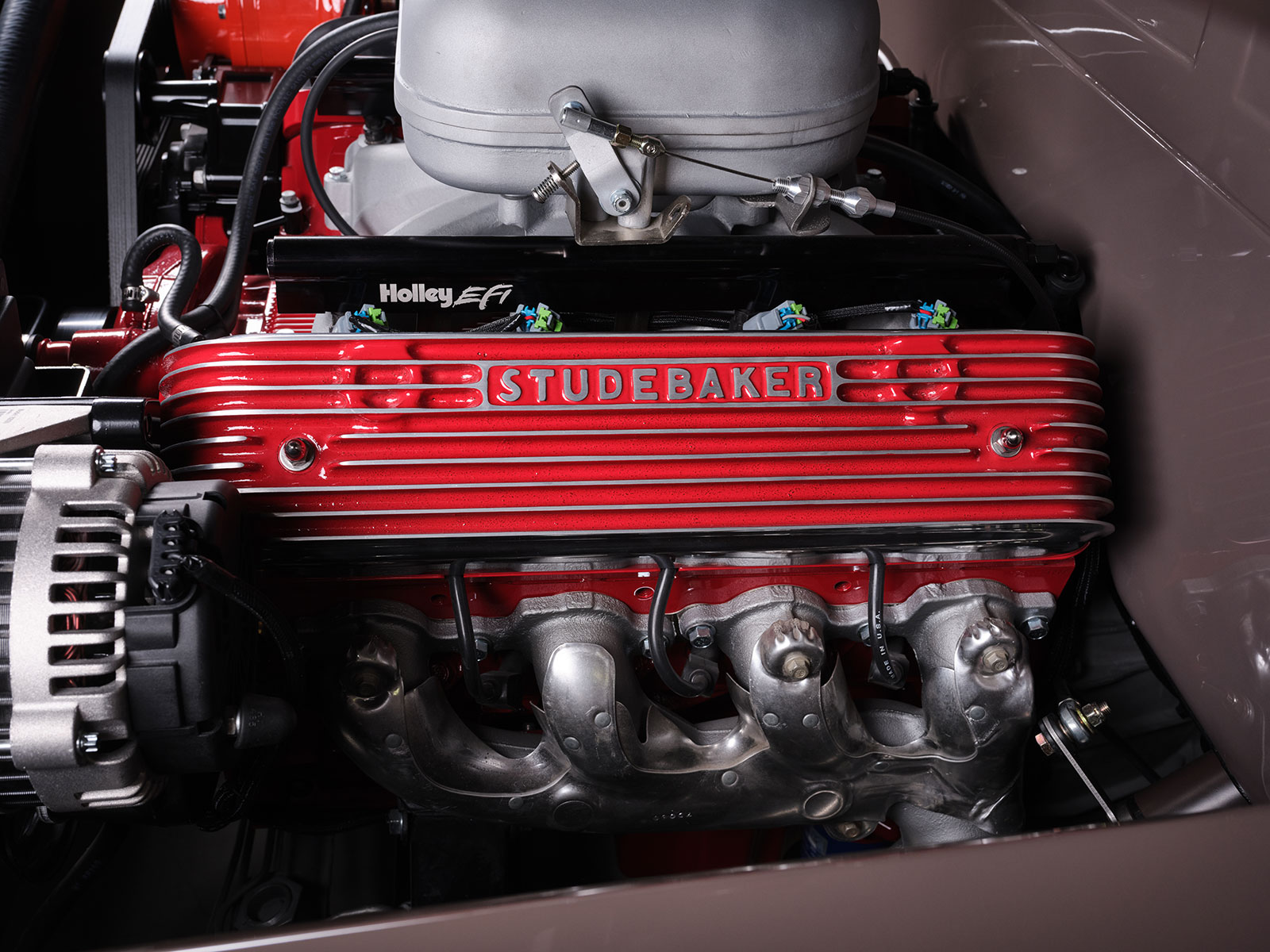 The exterior, now resplendent in a custom House of Kolor (Ron) Brown mix is, for the most part, as Studebaker intended circa 1950 (Carnock Creations did go to the trouble of filling and smoothing where needed, including the removal of the drip rails). However, a steel bed floor was installed, and a custom tailgate has been fitted with a '60s model station wagon rear trim panel. Bumpers are off a '55 Chevrolet Task Force pickup, which have been flipped, filled, and so on, with the rear complemented by a pair of '37 Ford tail lights.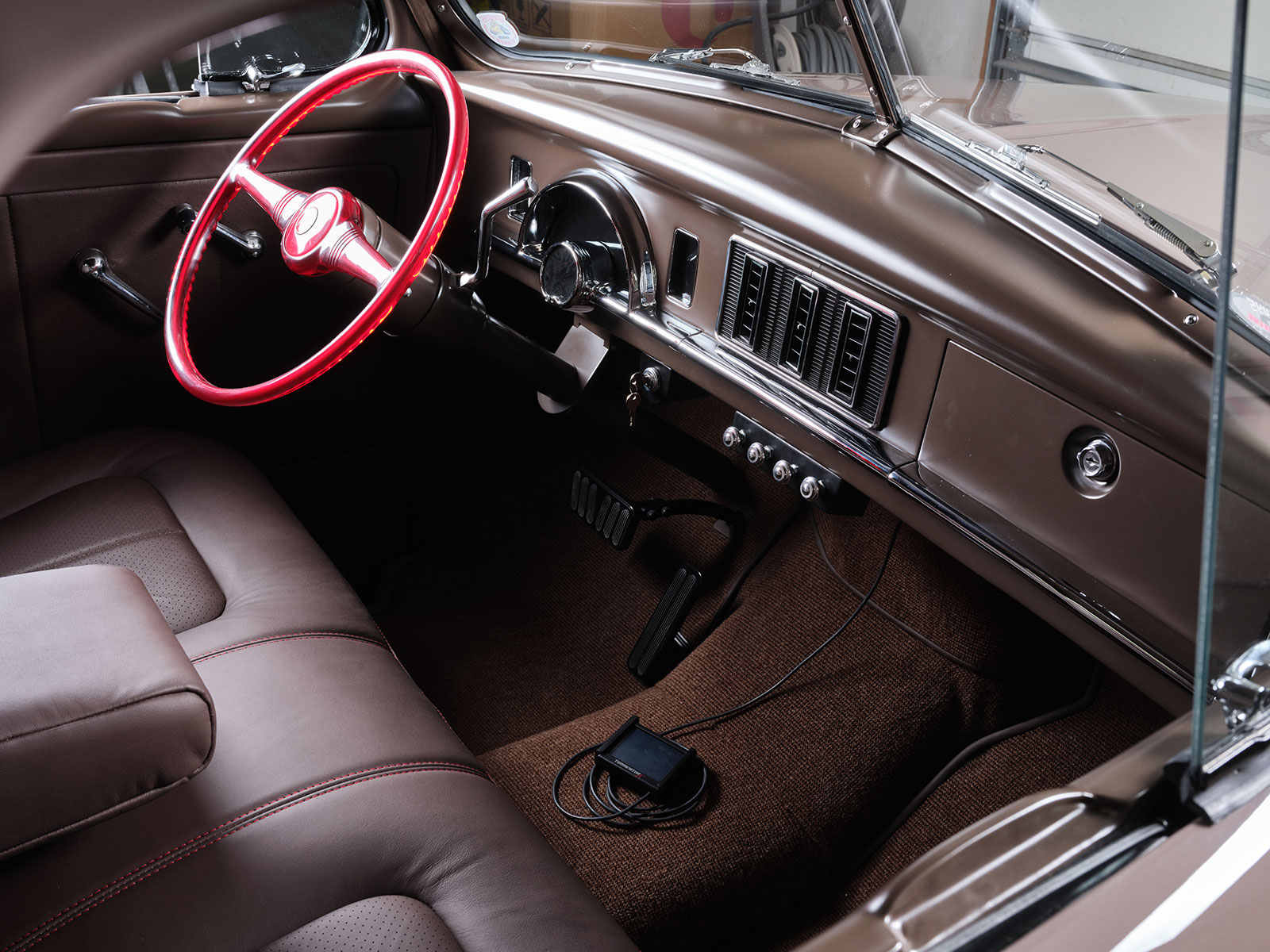 Read More: Brian Schutte's 1951 Chevy Truck Gets A Custom Bed Floor
Lastly, the interior of the cab was treated to a same-year Studebaker Champion dash that's now equipped with a Dakota Digital instrumentation cluster and fitted with custom-mounted AC louvers. Further, a tilt Flaming River steering column was mated with a translucent ruby red Studebaker custom steering wheel, which go perfectly with the custom leather interior job by Accurate Auto Trim out of Ames, Iowa.