Part 1: Filler Fundamentals
By "Rotten" Rodney Bauman
How much must we spend to save a buck on auto body and paint supplies? Generics aren't cheap. The leading brands are just plain spendy, but either way, there are ways to stretch that buck. For savings on auto body and paint supplies, it's largely who we buy from, but it's also how we care for what we buy.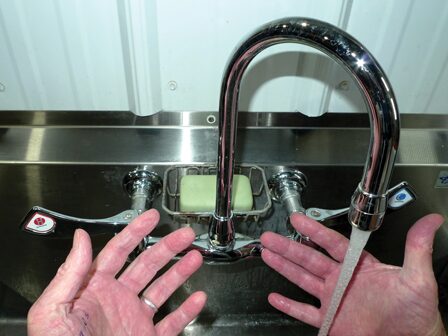 As a youngster honing the craft that would become a career, I didn't even know how spoiled I'd become. Back in the '70s, in Southern California, I had good teachers. In addition there were automotive paint stores with knowledgeable employees who'd help a kid get started. In Riverside we had three such stores at that time. They all ran delivery trucks, but for my own side jobs I'd walk in just to interact with those guys who seemed so doggone cool.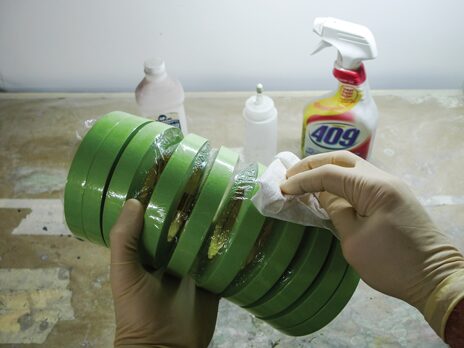 Read More: 1933 Ford Woodie Station Wagon That's Truly Memorable
My, how times have changed! At least here in Northwestern Montana, our paint stores are parts stores. That means body and paint materials slide across the same countertop as auto parts, as well as greasy cores. From there it gets worse as the delivery driver checks oil, pumps gas, and maybe munches on a snack along the road to our shop. By the time we receive our greasy goods, they're seriously contaminated. As a conscientious painter I'm aware of that. If you're not, perhaps you should be.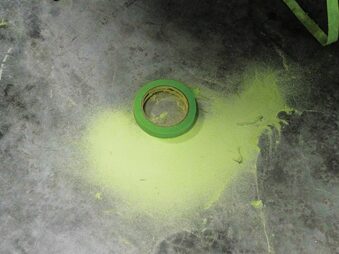 Granted, we might seem extreme, but really body and paint professionals and hobbyists alike should think things through like surgeons. Tools and materials ought to be kept surgically clean from start to finish for any job that counts. Since most of ours do, we find it's best to approach them all the same way. Providing we're working primarily at one location, good habits are easily established and maintained. For bodywork, and moreover, paintwork, we really can't overthink cleanliness. On that note, let's move on with a few examples.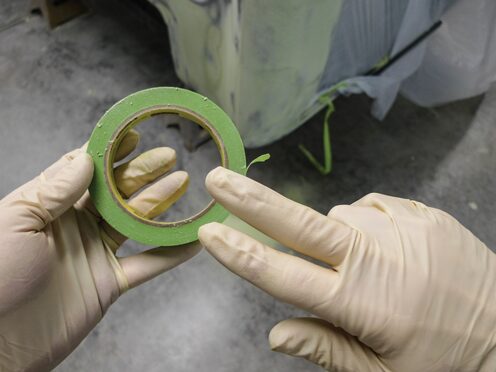 To get started, can we talk about masking tape? Around here we like ours fresh and clean. The individual rolls on the parts store shelves have been handled, and there they are, displayed on their sides so they'll attract impurities. For that reason, we don't buy individual rolls. Our little paint department isn't high production. For us, purchasing an unopened case of masking tape is overkill, so we'll usually order masking tape by the sleeve. Each sleeve is protected by cellophane, which we'll sanitize before it's put away in a clean steel cabinet where we'll fetch it as it's needed—one roll at a time.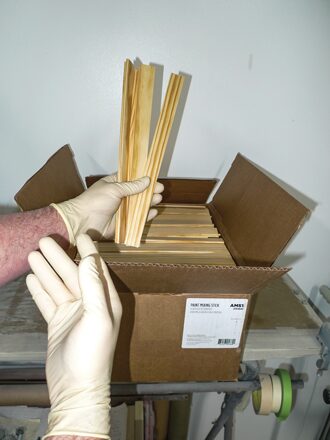 For as long as I've been in the trade, paint strainers and handfuls of wooden stir sticks have been complimentary freebies. Here, since our paint stores are parts stores, we'd prefer to pay-up for ours, as we're not so keen on mixing spendy materials with porous, grease-impregnated sticks. From our local auto parts store an unopened box of wooden sticks is cheap. Their freebie handfuls, however, could cost us plenty.
Read More: 1950 Ford F-1: Iconic Style With 4BT Diesel Power
Lately as we know, there's a shortage of certain paper products, but what's up with sandpaper? Longboard air file sheets in particular are rather hard to come by. Ordinarily we'd replenish with complete, unopened boxes, but our parts stores carry only five-packs. The five-pack packaging features an open window so the top sheet is visible and vulnerable. To those of us who care enough, the top sheet is junk.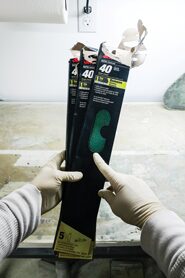 Also in short supply are staples such as face shield, disposable gloves, painting masks, organic vapor respirators, and even their replacement charcoal cartridges. Once those are introduced to moving air, they're activated—and they won't last long. If they must be reused, their shelf-lives can be prolonged just by storing them in a chilly place, sealed in a clean freezer bag. Keep in mind, however, once the original packaging is opened, the clock is ticking. If your respirator goes stale you won't likely know it 'til you're sick. If it weren't for their current scarcity we wouldn't recommend reusing them at all.
Here in our own body stall with metal work done, we're preparing to do a fair amount of filler work on the unibody frame cab of a 1955 second series Chevy truck. Yes, it's the same truck, but that's not what we want to talk about. Instead, let's talk some more about materials. For the job at hand we'll begin with fiber-reinforced filler and finish with our old standby, Rage Gold. Our local auto parts store carries both types of filler, but we've noticed their prices are high.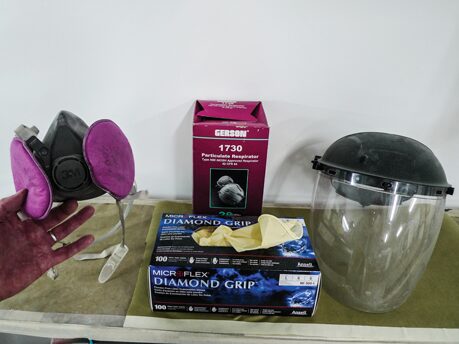 The better Plan B would be Summit, but this time for some reason we drifted to try a supplier that we'll just refer to as "Brand-X Mudmart." Long story short, that filler shipment didn't work out so well, as we sure-enough paid more and waited longer only to receive damaged goods in an undamaged package.
Read More: A New Look for Old School Center Line Wheels
From here, for the purpose of illustration, we'll recapitulate some things we've talked about. This'll begin with some of our own standard procedures and end with due propers for our new, solid, Plan A materials supplier. We'll show you how we'll procure the majority of our body and paint shop staples from now on.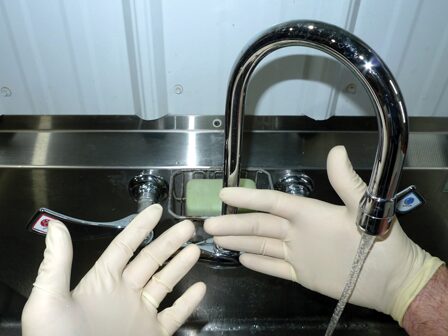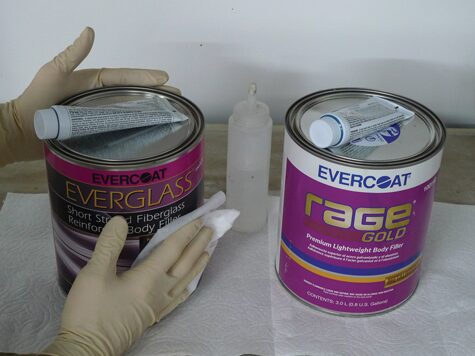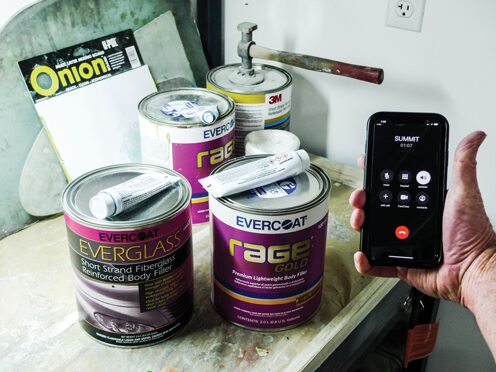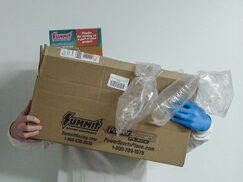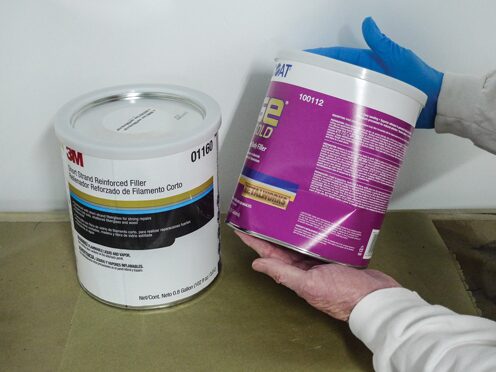 Summit Racing Equipment
(800) 230-3030
summitracing.com