Classic Performance Products' All-New Corvette-Style Modular Mustang II Spindles
By Rob Fortier – Photography & Videography by Taylor Kempkes
Underneath a Mustang II or Pinto from where they originated, Mustang II spindles are perfect! For decades now hot rodders have been using them with great success under a variety of non-Mustang II vehicles. The potential problem(s) enter(s) the picture when you mix performance-based 1/2-ton (or larger) trucks and large-diameter wheels with spindles/bearings that were never meant to carry such a, well, heavy load. Under more extreme braking conditions, the spindle "pin" can flex, and with that flex the rotor too will flex, ultimately causing the brake pads to "knock back" against the caliper which, in turn, causes the driver to release and depress the brake pedal to re-engage the pads. This amount of pin flex can vary depending on the quality of the Mustang II spindles, as well as the size of the brakes and wheels/tires they're trying to stop.
Read More: Danny's LS3 Powered Sonic Gray Pearl Tri-Five Chevy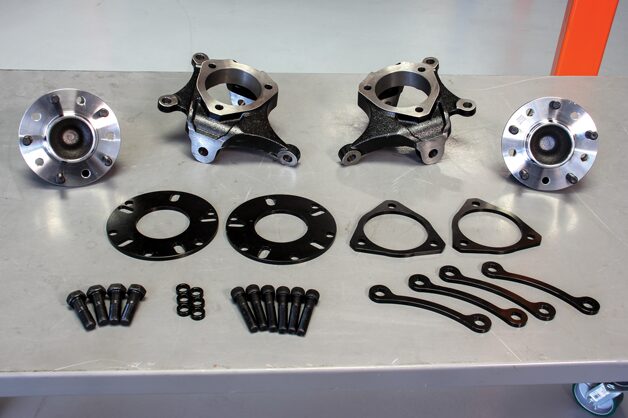 Classic Performance Products has finally come up with the solution—they've literally taken one of the best spindle upgrades to the next level by not only increasing wheel bearing size but by completely eliminating the spindle pin from the equation. How so? Simple: Classic Performance Products has integrated C7 Corvette sealed-bearing hub technology into a Mustang II spindle, dubbed the CS Upright Spindle, which is available in stock height or 2-inch drop spindle kit. Additionally, with the inclusion of convenient hub and caliper spacers, the new CS spindles offer the ability to adjust the track width for either the typical Mustang II wheel mounting location or narrowed 1/4 to ½ inch per side.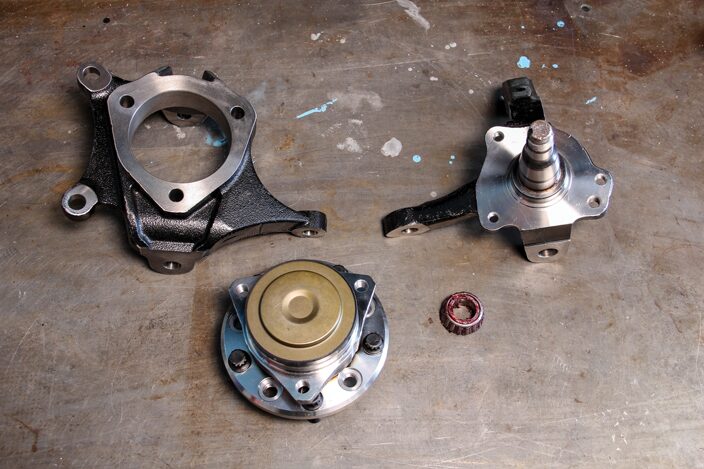 Unlike your traditional pin-style wheel spindles, these pin-less uprights come with sealed-bearing hubs (available in both entry-level and high-performance versions), which not only make installation as easy as can be, they also eliminate having to set bearing preload. And the icing on the CS spindle cake is the ability to use any Corvette-based aftermarket performance brake kit from Classic Performance Products' Pro Series six-piston 14-inch kit to any Baer brakes, Brembo, and, as you're about to see, Wilwood Corvette upgrade brake systems on your Mustang II style frontend!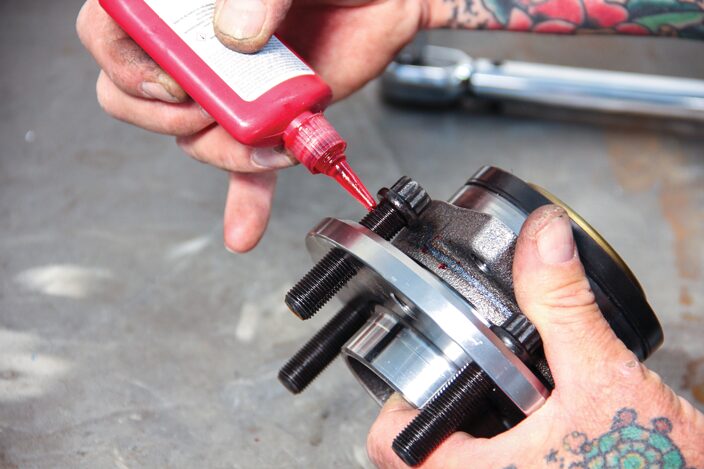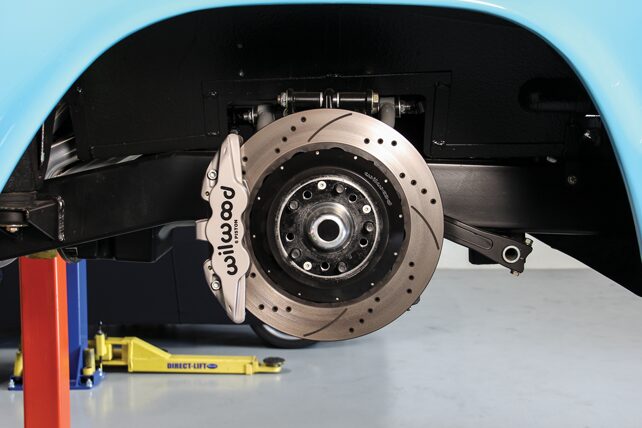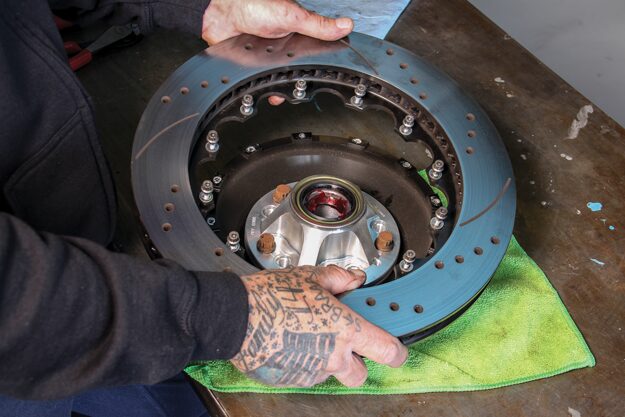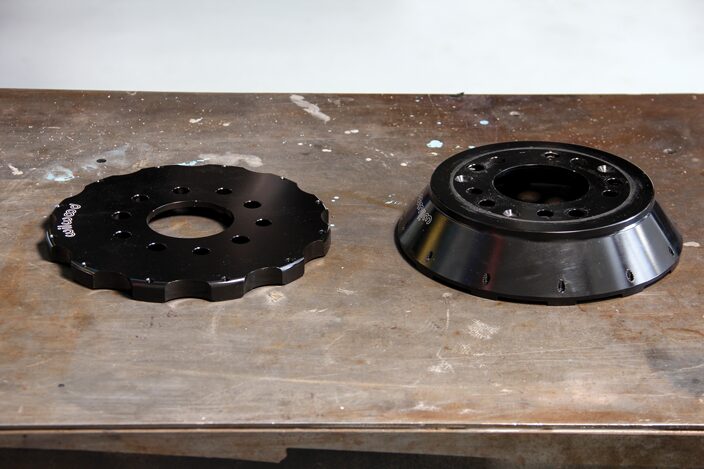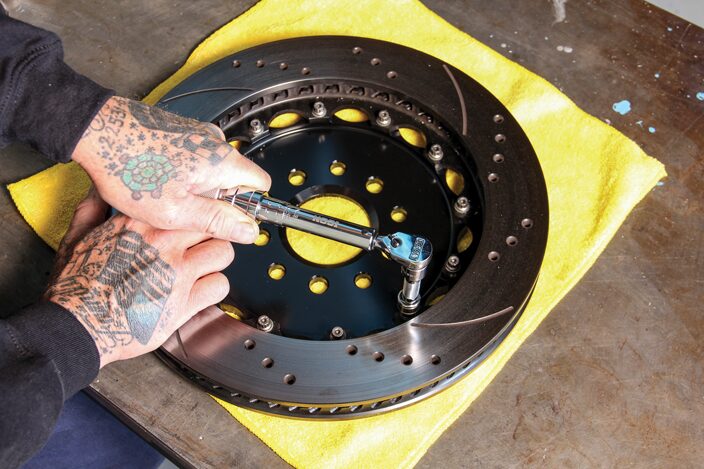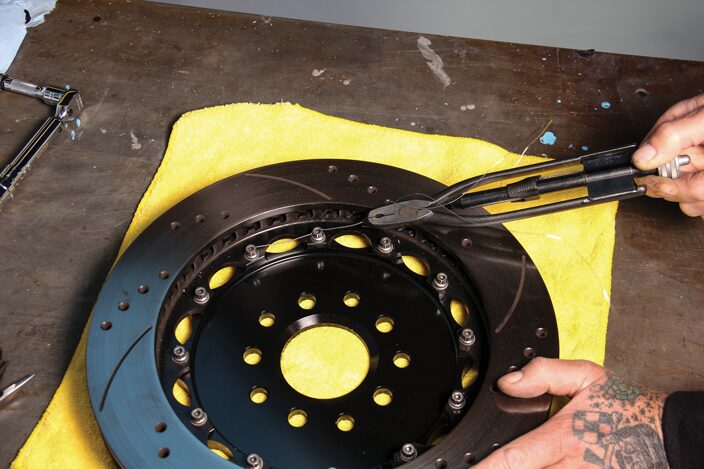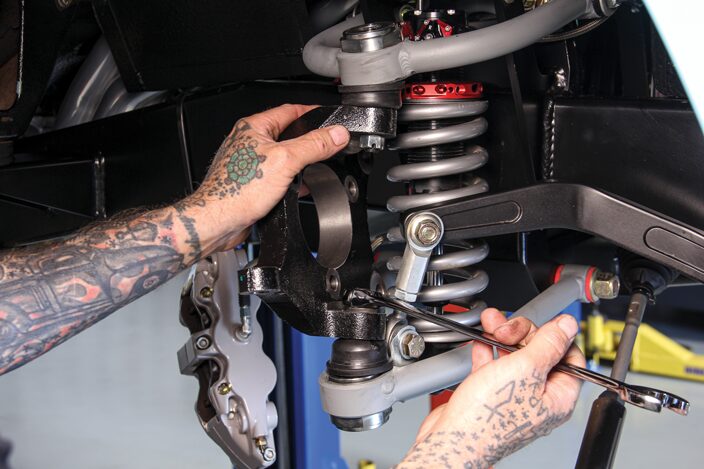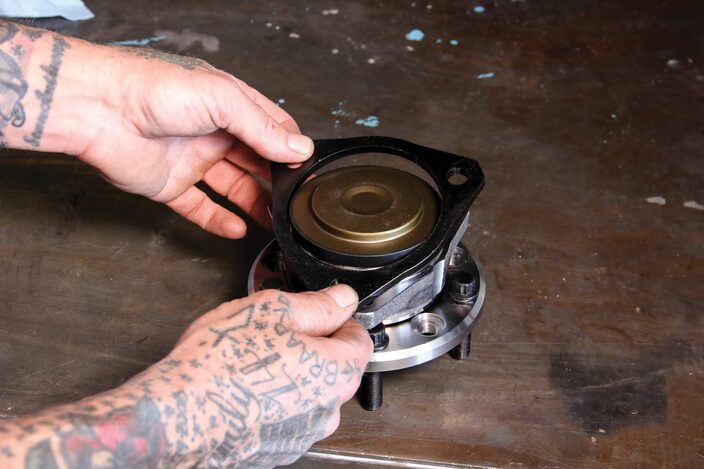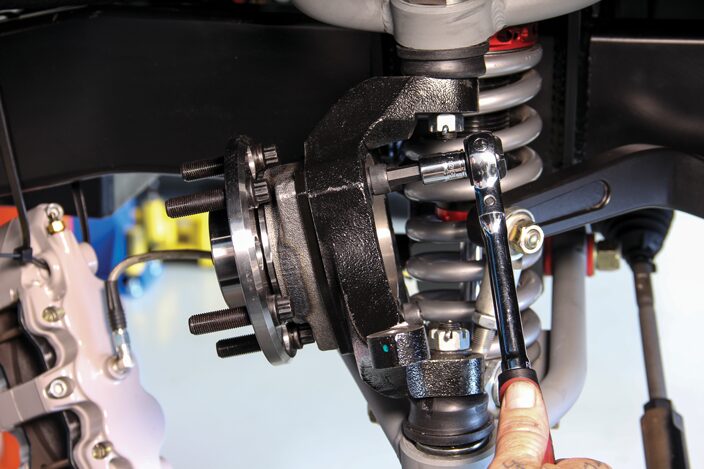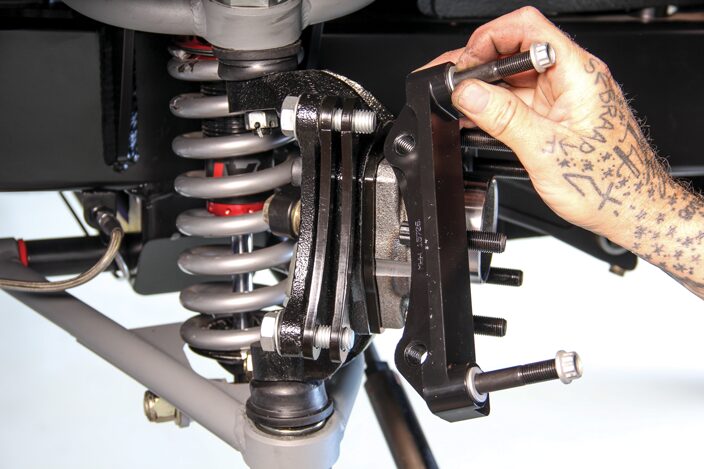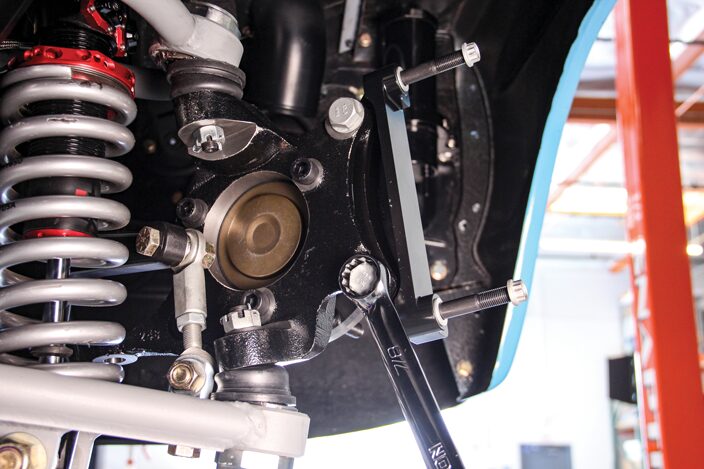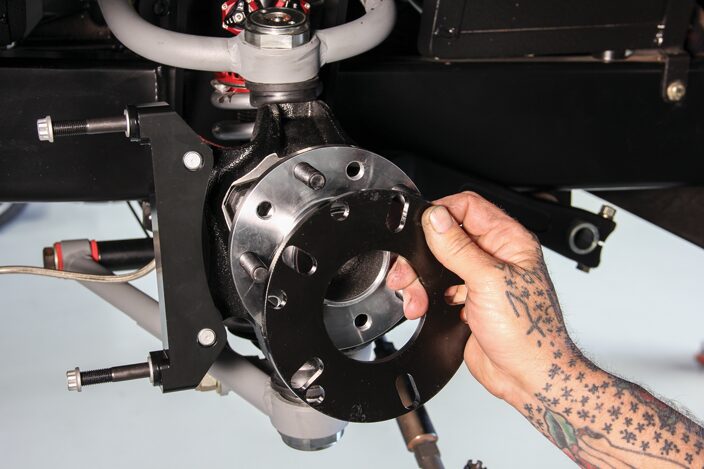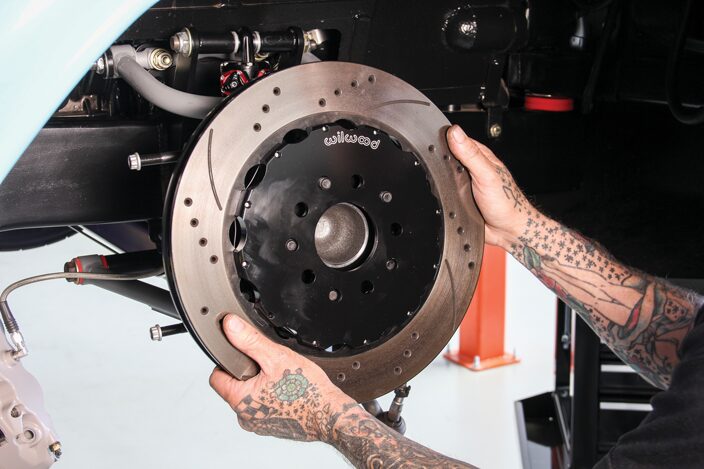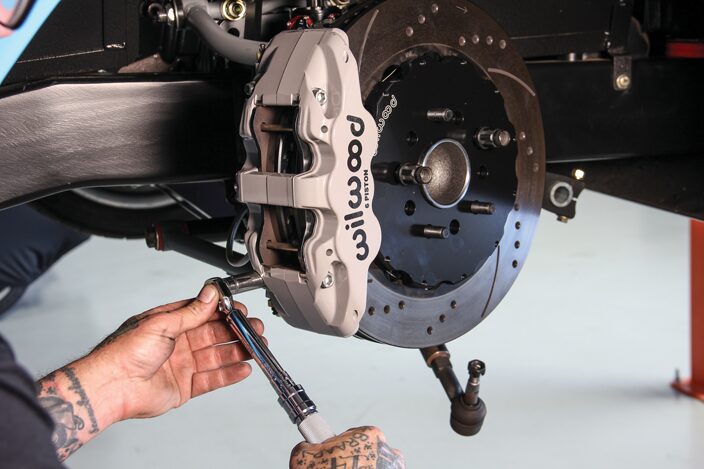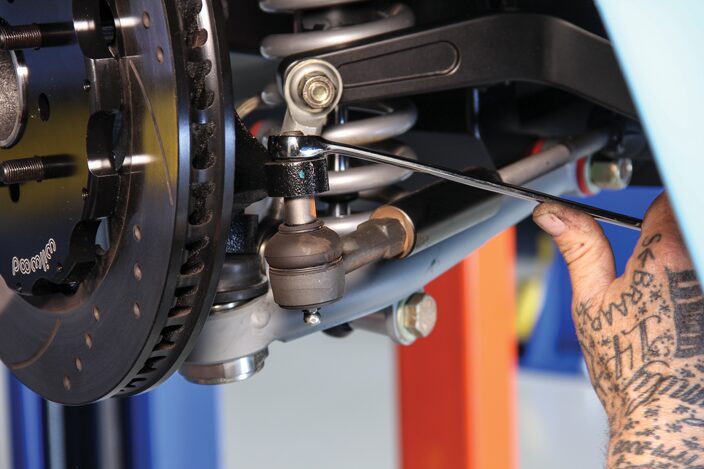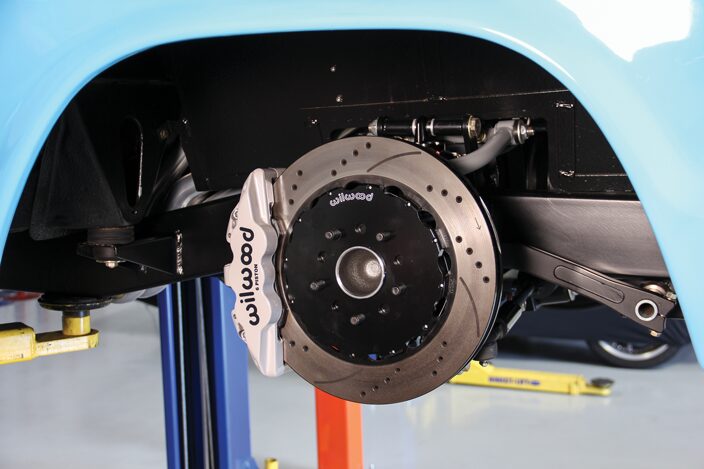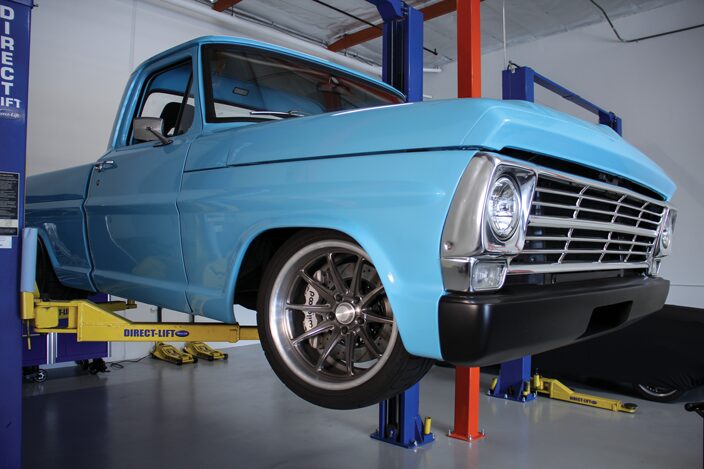 Source
CLASSIC PERFORMANCE PRODUCTS
(800) 522-5004
classicperform.com