Squared D: HS Customs' Diesel Fueled 1981 Chevy K2500
By Rob Fortier – Photography by John Jackson
In all my years reporting on classic trucks, I've rarely had the pleasure of covering trucks where the tops of the tires are visible, let alone the full suspension and chassis underpinnings! But seeing as the classic 4×4/off-road thing is more than just a fad now, guess I better get used to it!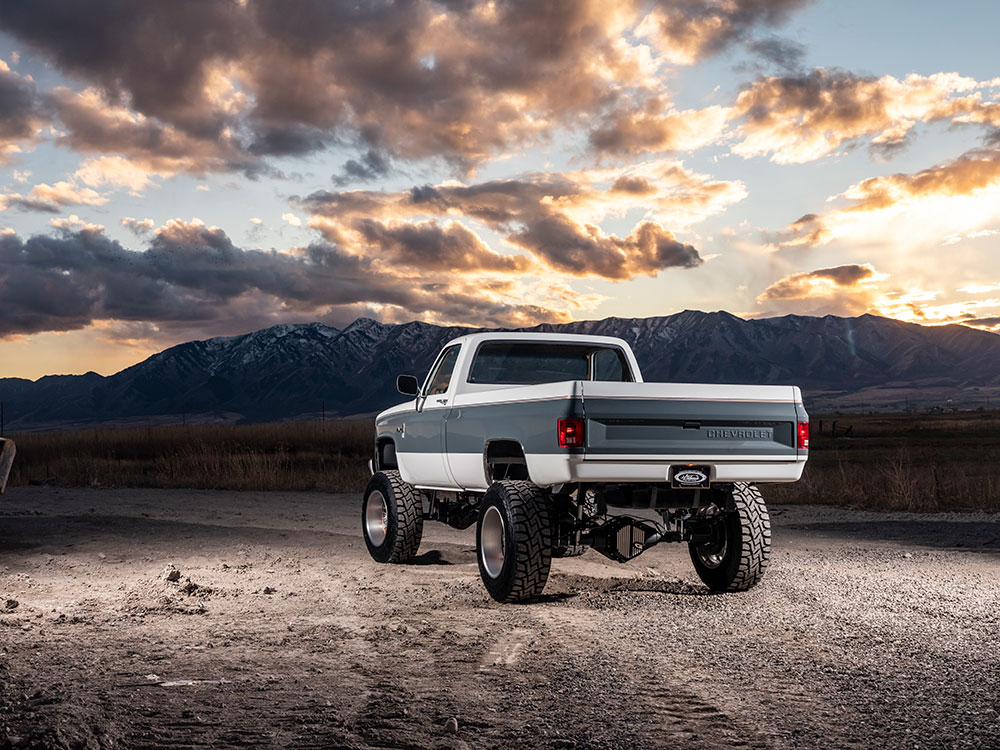 I will say, however, that it's more than just a pleasure to have the HS Customs' '81 Chevy K2500 be the very first "non-lowered" truck to be featured in Classic Truck Performance—she's a beauty!
Built for the SEMA Show back in 2018 (where it won Chevrolet's Designer's Choice Award), the K2500, dubbed "Square D" in celebration of its Duramax engine and transmission upgrade, has been in the Miller family for years. As owner Cameron Miller put it, "… It went from a flatbed snowmobile/hay hauler to a concept to a diesel fueled showstopper." As you can clearly see from John Jackson's amazing photos, he ain't lying about that last part!
Read More: 1967 C10 With Hot Rod Heritage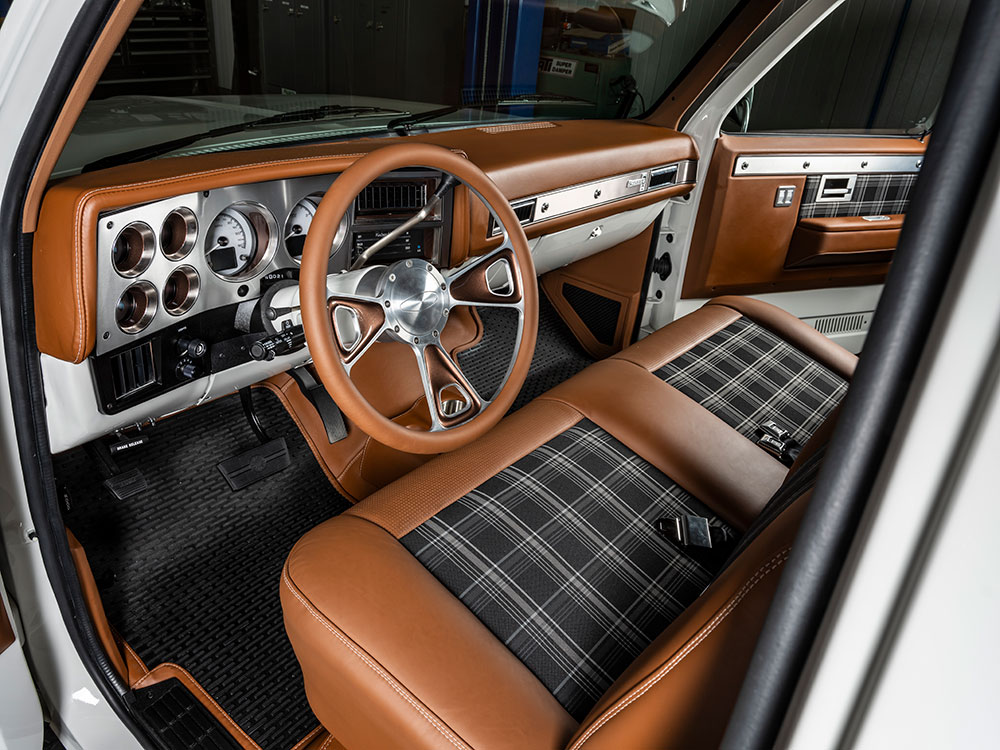 "I wanted to build one of the nicest, cleanest, baddest Squarebody Chevys to date," Cam adds. Three years in the making, his one-time utility truck turned over-the-top (literally) long wheelbase Fleetside is definitely that, to say the least. It all started with the chassis modification, which included a full-custom front clip to accommodate the 6.6L '07 LBZ Duramax engine/Allison 6-speed transmission conversion without having to perform any hood, firewall, or floor modifications (the engine bay, however, is an extension compilation of custom sheet metal work by HS Customs in Logan, Utah). Bilstein shocks, Offroad Design custom leaf springs, and Air Lift rear helper bags were all added to the 37×12.50R20 Toyo Open Country–wrapped, HS Customs-designed suspension on EVOD wheels.
Painted in PPG's Envirobase/Vibrance white with gray and bronze accents, the Chevy Squarebody's exterior features custom-monikered billet badging (Zigg Design/EVOD), GSI billet handles, shaved drip rails and fuel filler doors, and a custom rolled rear pan beneath the flawless paint- and bodywork.
Read More: The C10 Nationals Invades Nashville Super Speedway
The inside of the K2500 is just as stunning as the outside. With elegant upholstery work by Interior Revolution (Boise, Idaho) that utilizes a complementing array of leather, fabric, and rubber that rivals any top-of-the-line Silverado of the day … and then some. Audio Xtreme previously installed a RetroSound/Kicker entertainment system, while HS Customs handled the American Autowire harness, Dakota Digital analog-digital gauge installation, and the remainder of the truck's interior.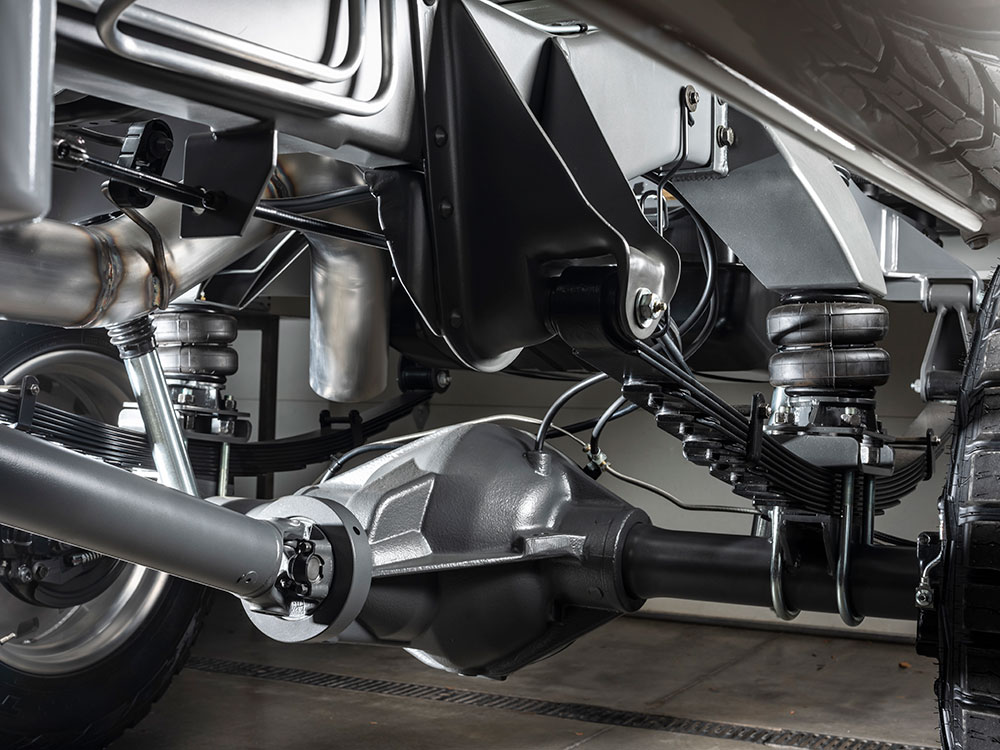 If this is any indication of the future feature fodder in store for CTP, well, your indicators are spot-on correct! You can definitely expect more off-road content in the months—and years—to come … as long as I have anything to say about it!