Part 5: The Souza Ford F100 Gets a Custom Aluminum Fan Shroud & Coolant Overflow Tank
By Ron Covell   –   Photography by the Author
The most recent project to be completed on the Souza Ford F100 is the fan shroud. This is actually several panels carefully crafted to fit cleanly together, which not only ensures that the fans draw air efficiently through the radiator but that they also continue the smooth, sweeping curves that encircle the engine, adding a lot of style and showcasing the powerplant when the hood is open. These panels involve some tricky layout and fitting, and you may very well pick up some good tips that can help with other projects.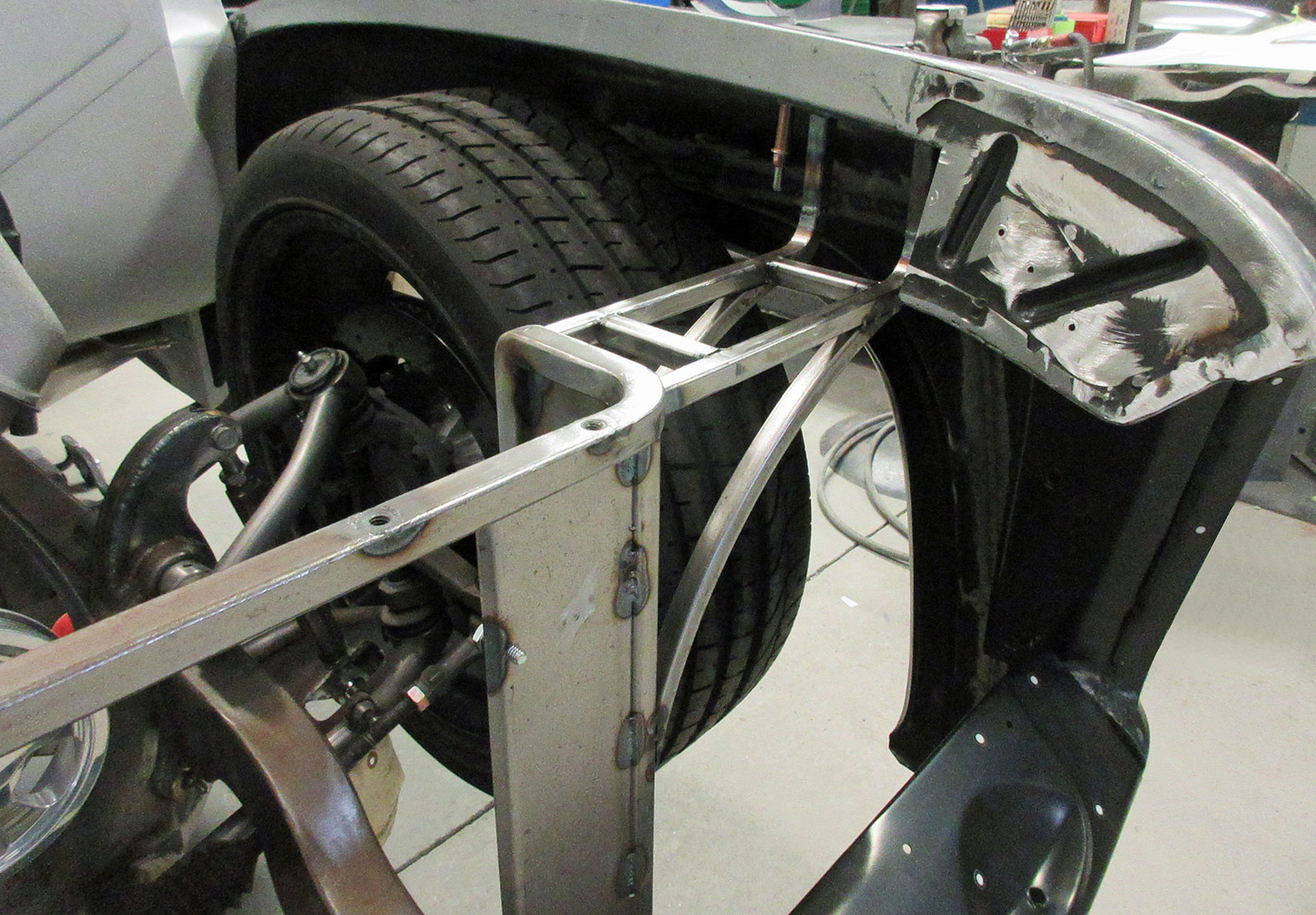 Part 1: The TCI chassis, Cab Floor & Firewall
Of course the radiator has to be located and securely mounted before any of this work can begin. The team at Gary's Rods and Restorations built a sturdy core support from square steel tubing and plates were added to this structure to securely cradle the radiator. With the radiator in place, the fitting of the panels was started.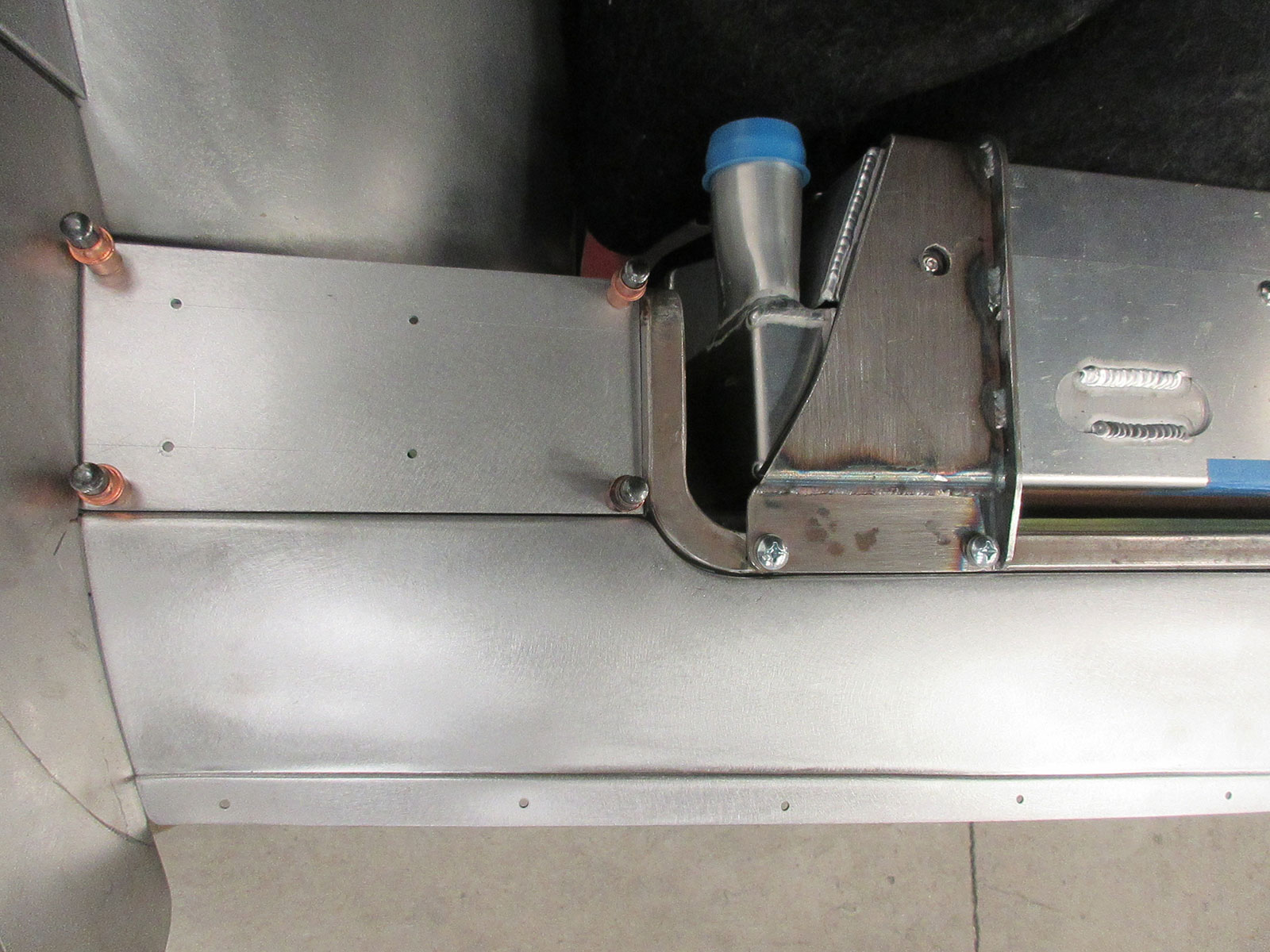 Part 2: Sectioning the Cowl with Gary's Rods and Restorations
The first panel to be fabricated is a curved header that covers the top of the radiator and spans the entire distance between the front fenders. This panel was given a gentle arch toward the center, in keeping with the beautifully contoured inner fender panels covered in the last article.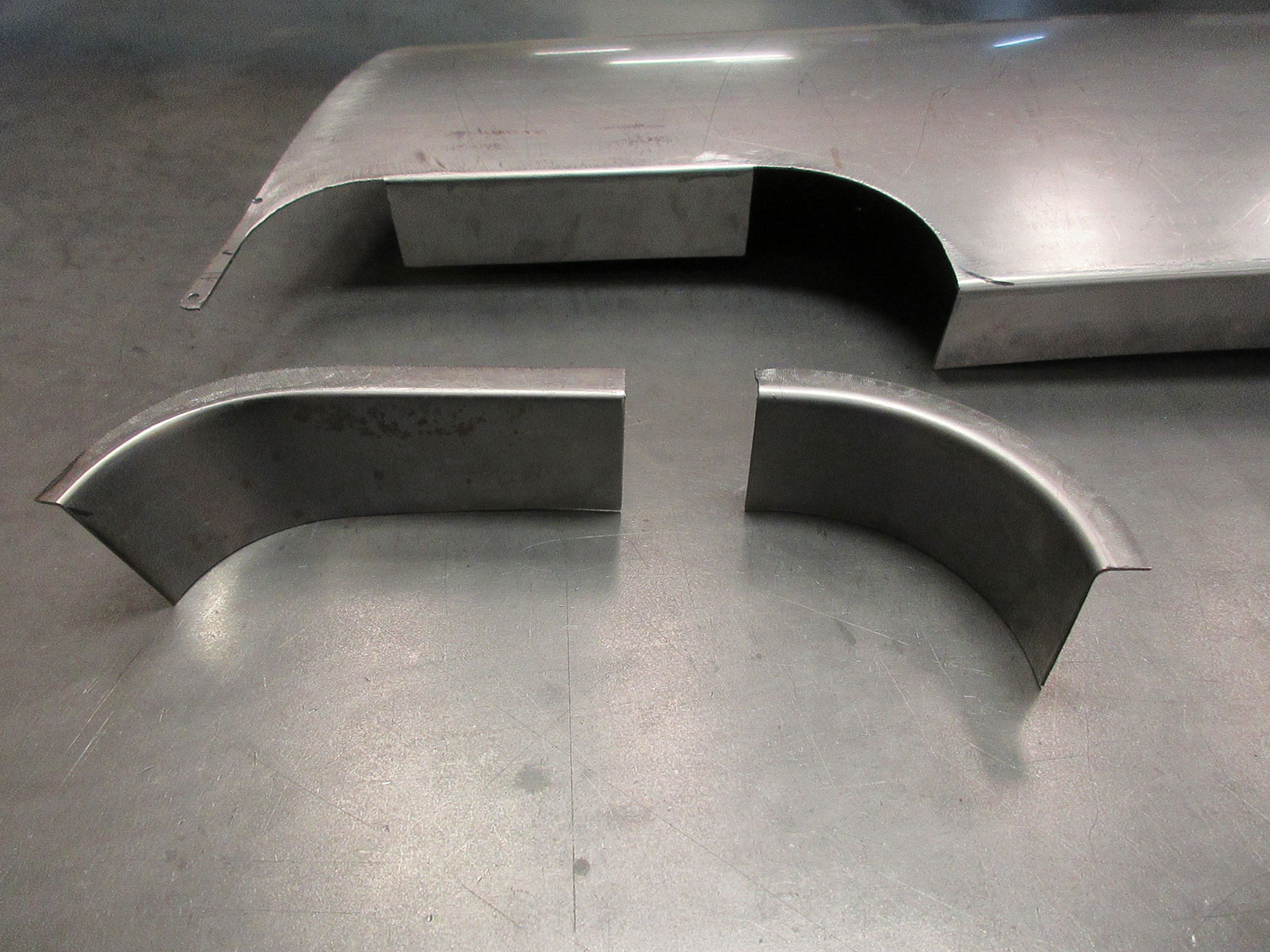 Once this panel was shaped, trimmed, and fitted, a large panel was designed to fit close to the twin fans, which are controlled by the engine management ECU. A decision was made to put a stepped detail in this panel, which gives it more strength and becomes a strong design element.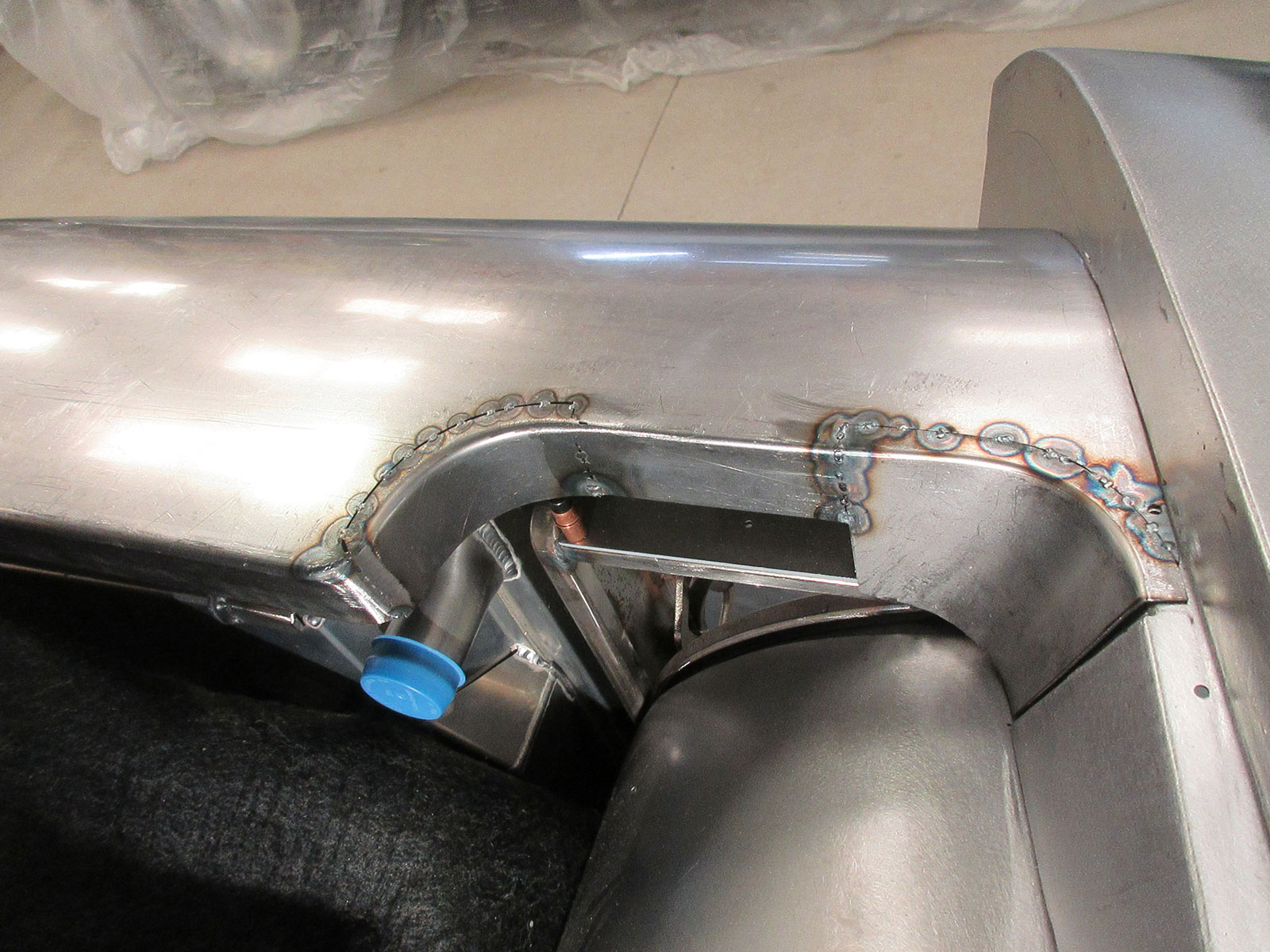 A pattern was made from 3/4-inch MDF to guide the panel through a Pullmax machine, outfitted with a set of rounded step dies. As you'll see in the photos, this really gives the panel a finished and professional appearance.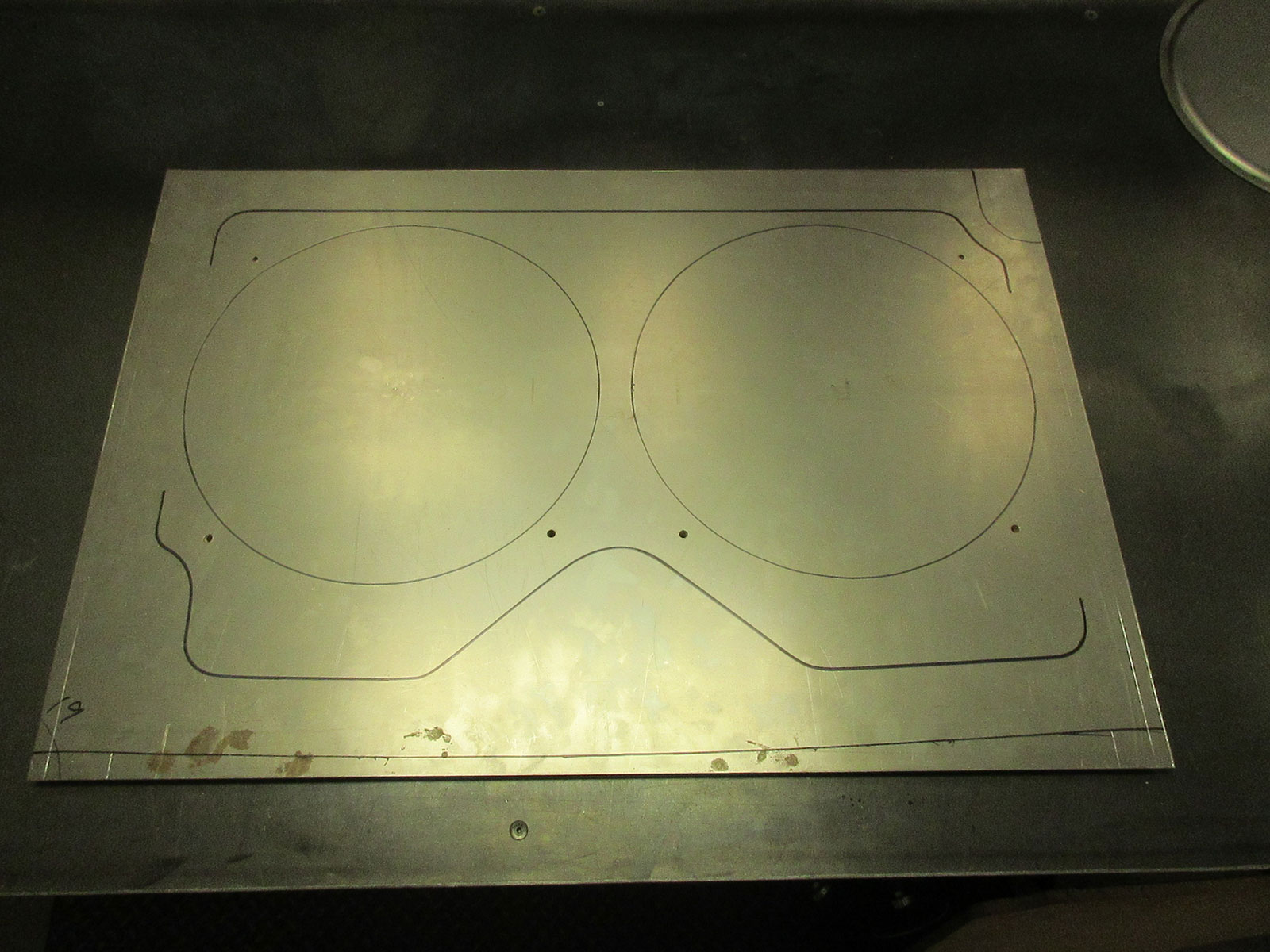 Part 3: Fixing Ford's Mistake; Reshaping '56 F100 Fenders
With the center portion roughed out, the next step was to fit the very convoluted side pieces, which have to fit snugly on all edges. These were patterned with chipboard, then carefully trimmed and fitted with precision. Anyone who has attempted making a convoluted panel like this will appreciate what it takes to get a snug fit.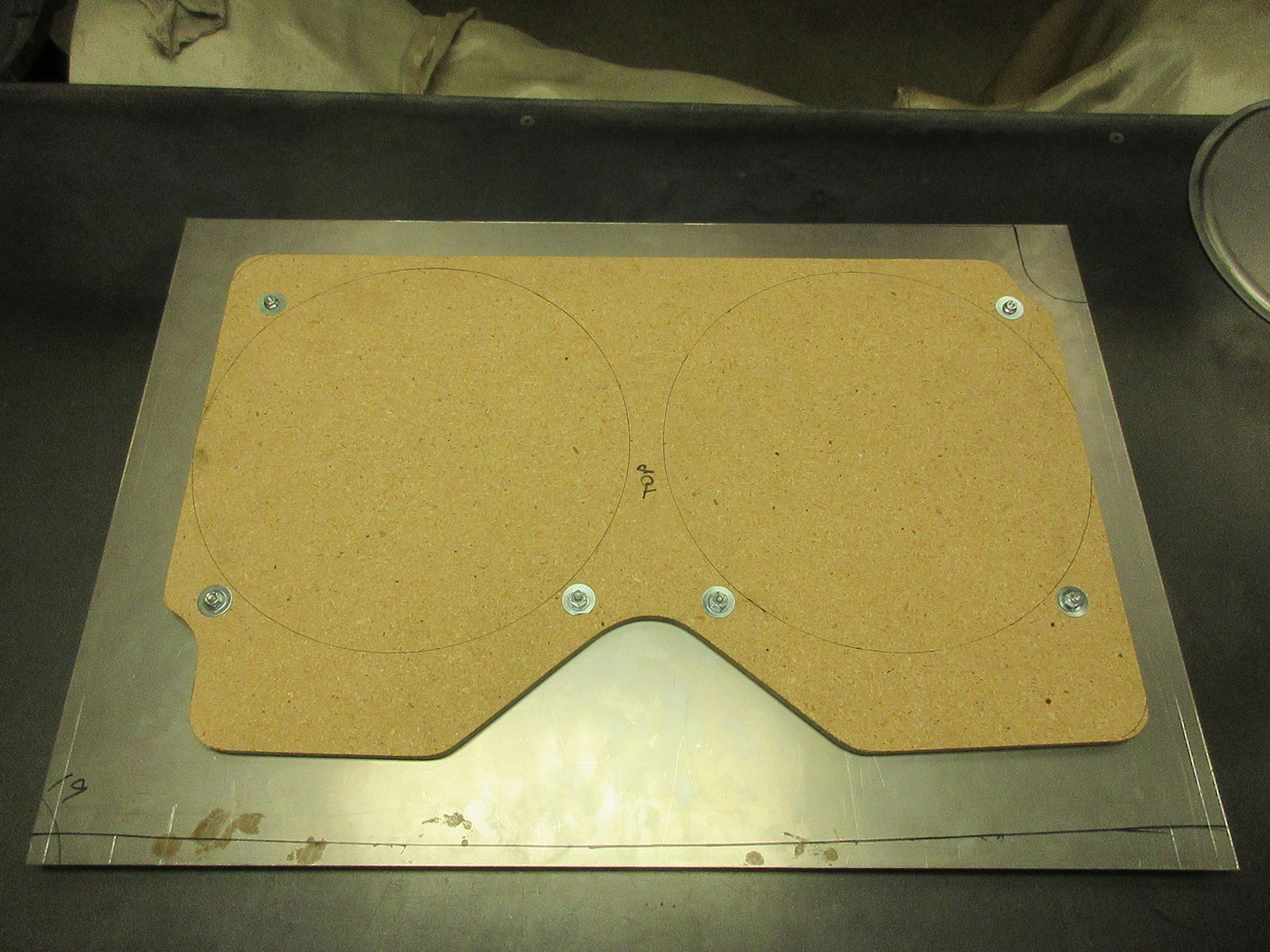 Part 4: Cleaning Up The Engine Bay On The Souza F100
With the three rear panels shaped, fitted, and joined together, a step was made on the rear flange on the header panel so the reinforced edges of the rear panels would fit flush. This step was made with a beading machine, and as you can see it adds an attractive detail to the joint.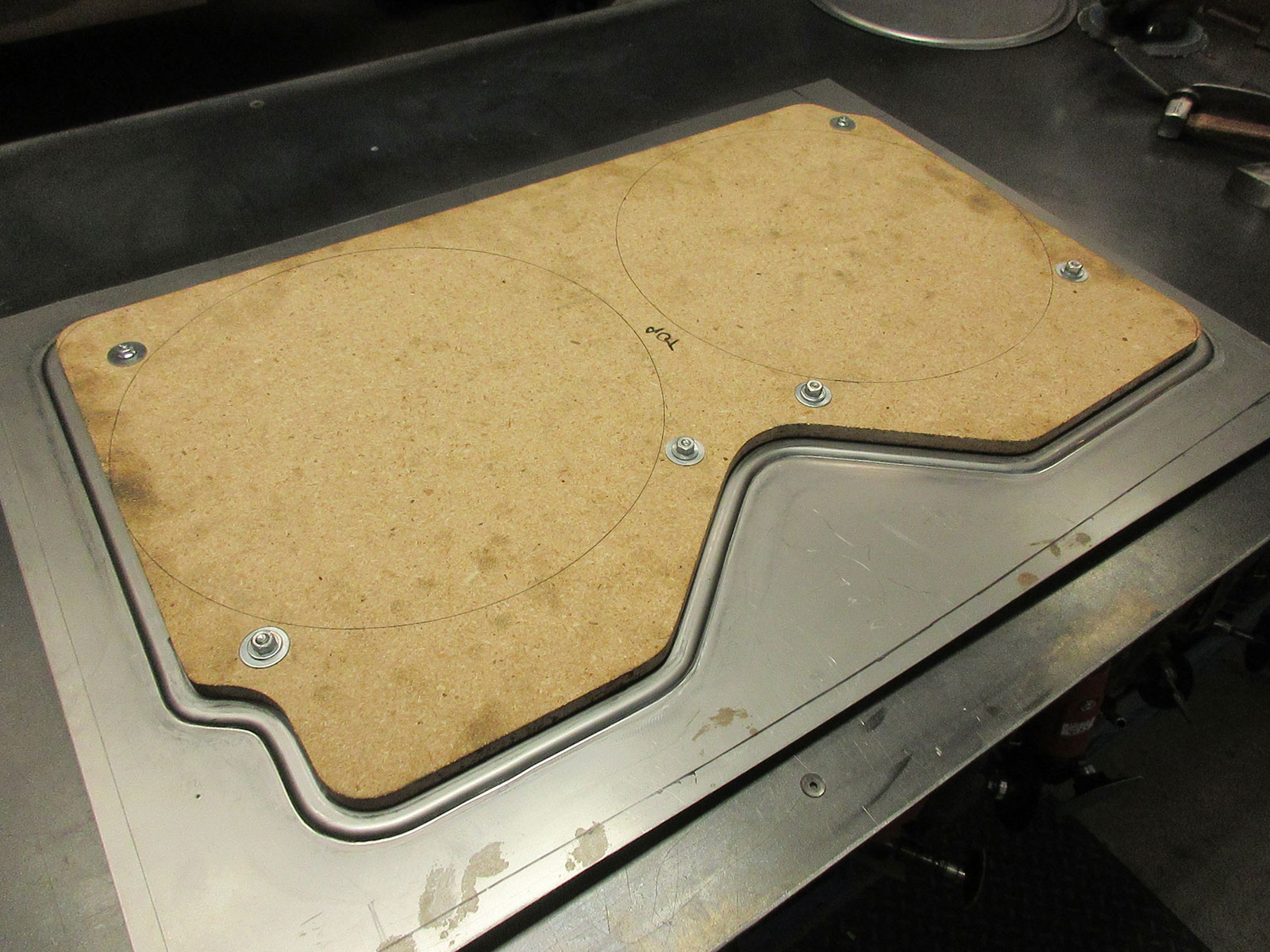 There were a few more steps involved to bring this project to completion, which you'll see in the photos. Look for more articles on the Souza Ford F100 in the months to come.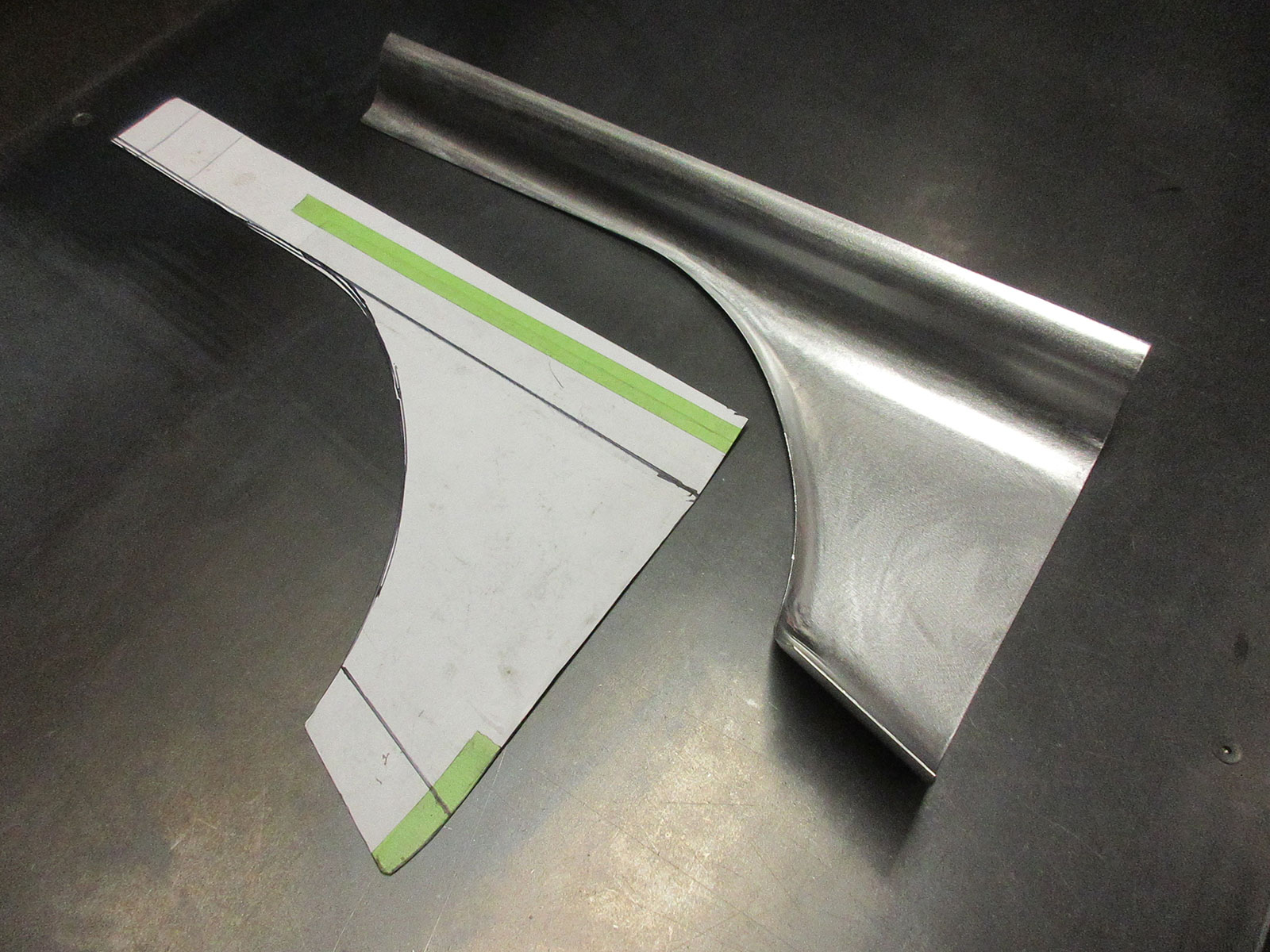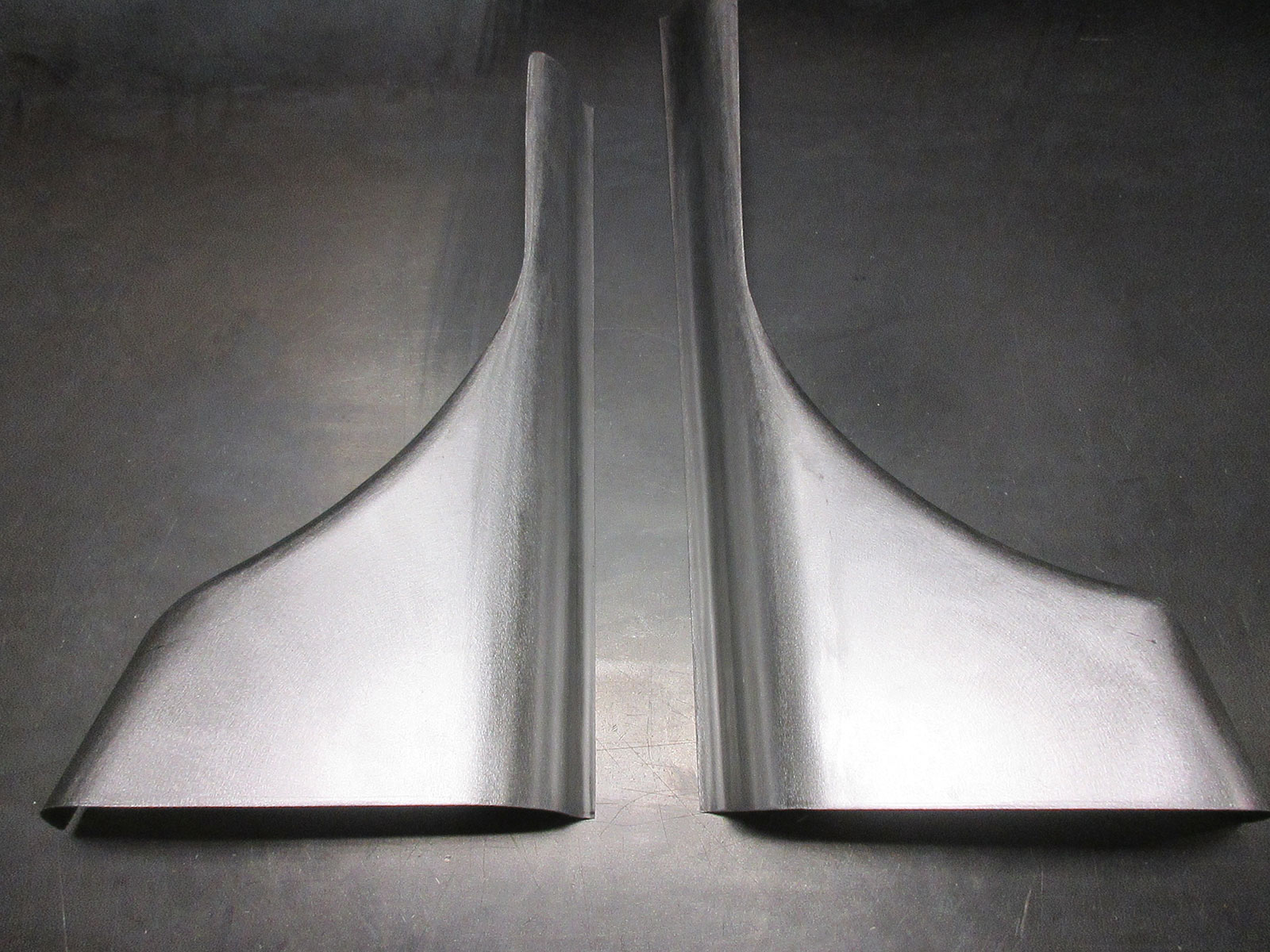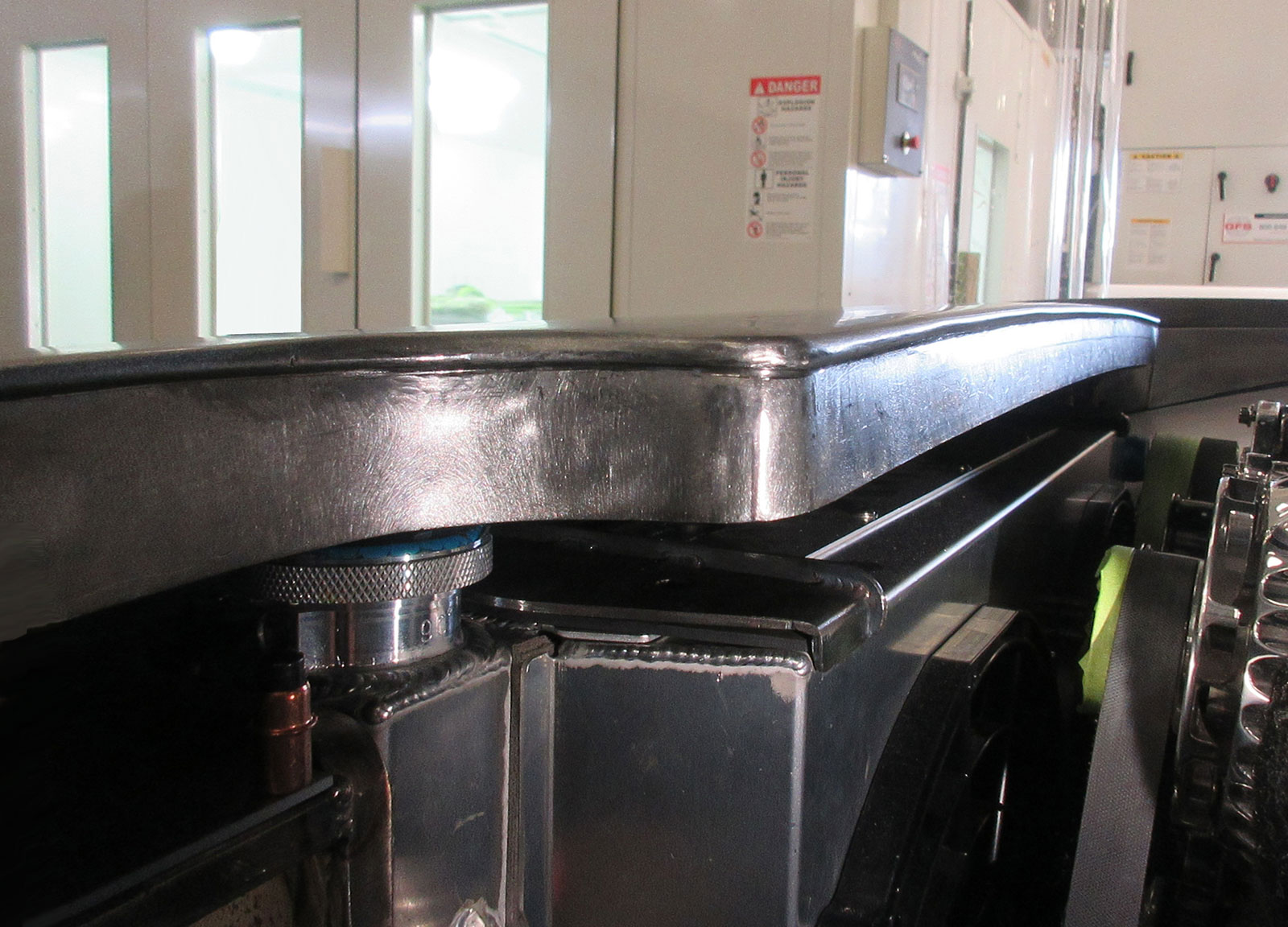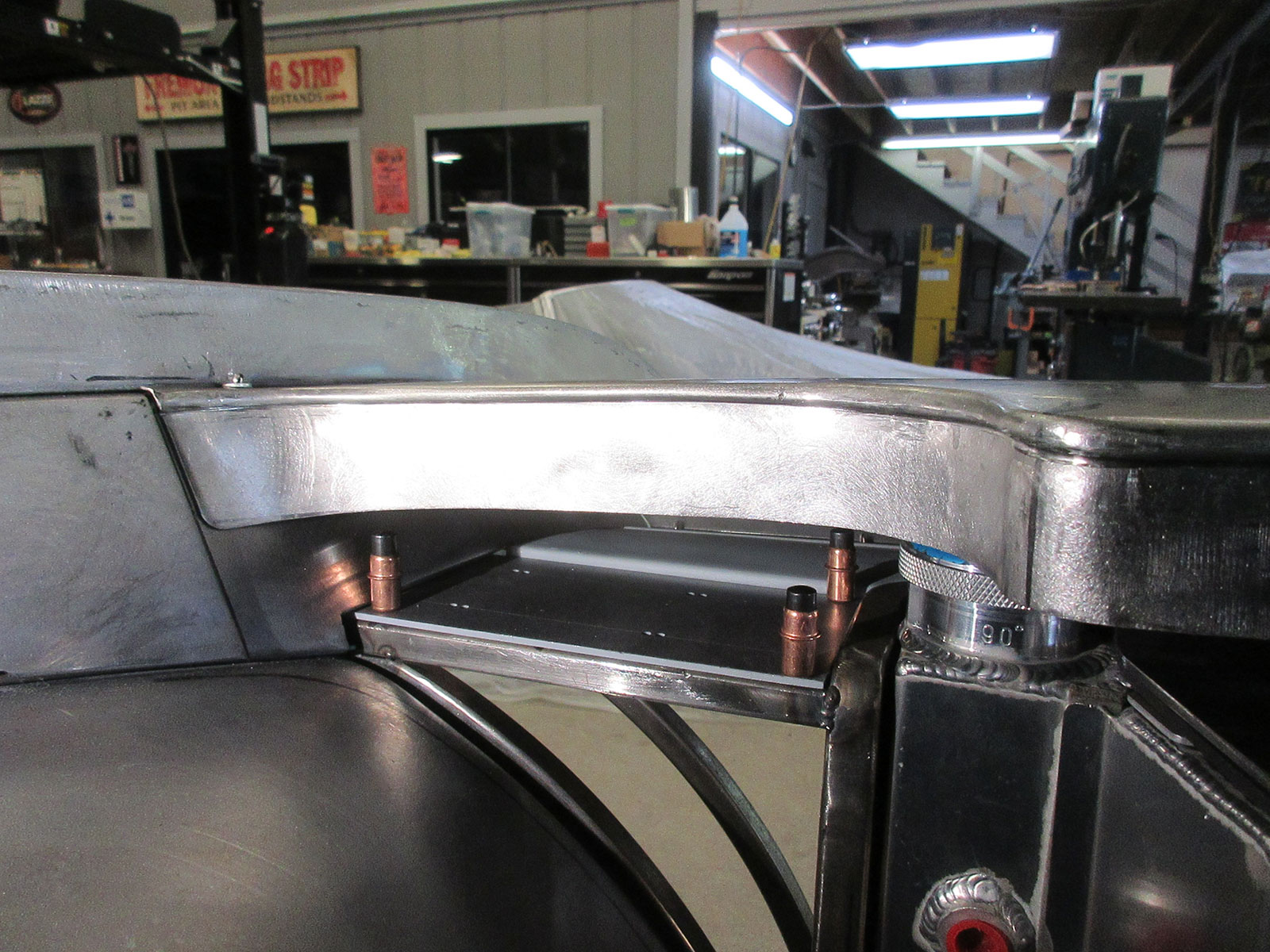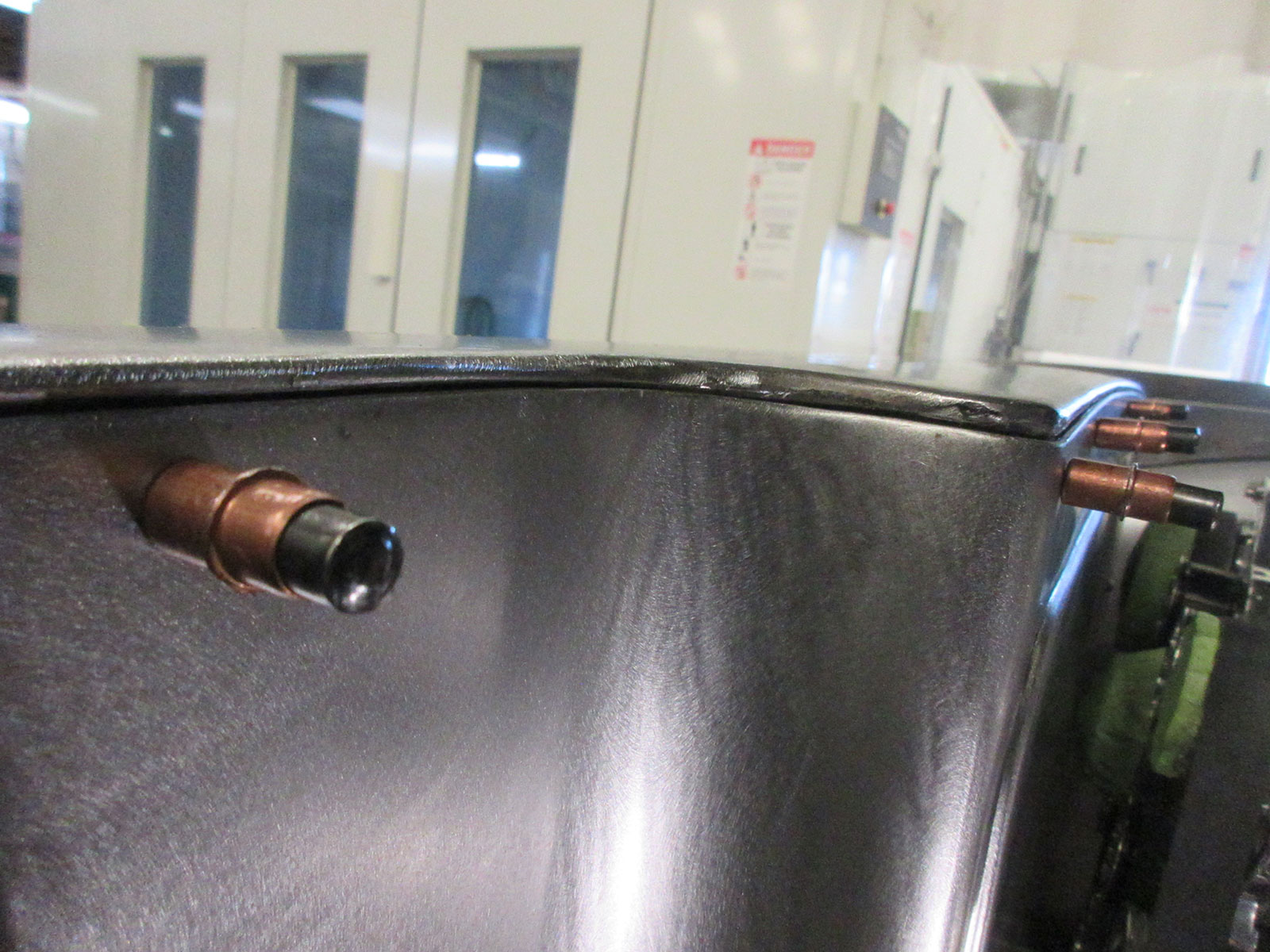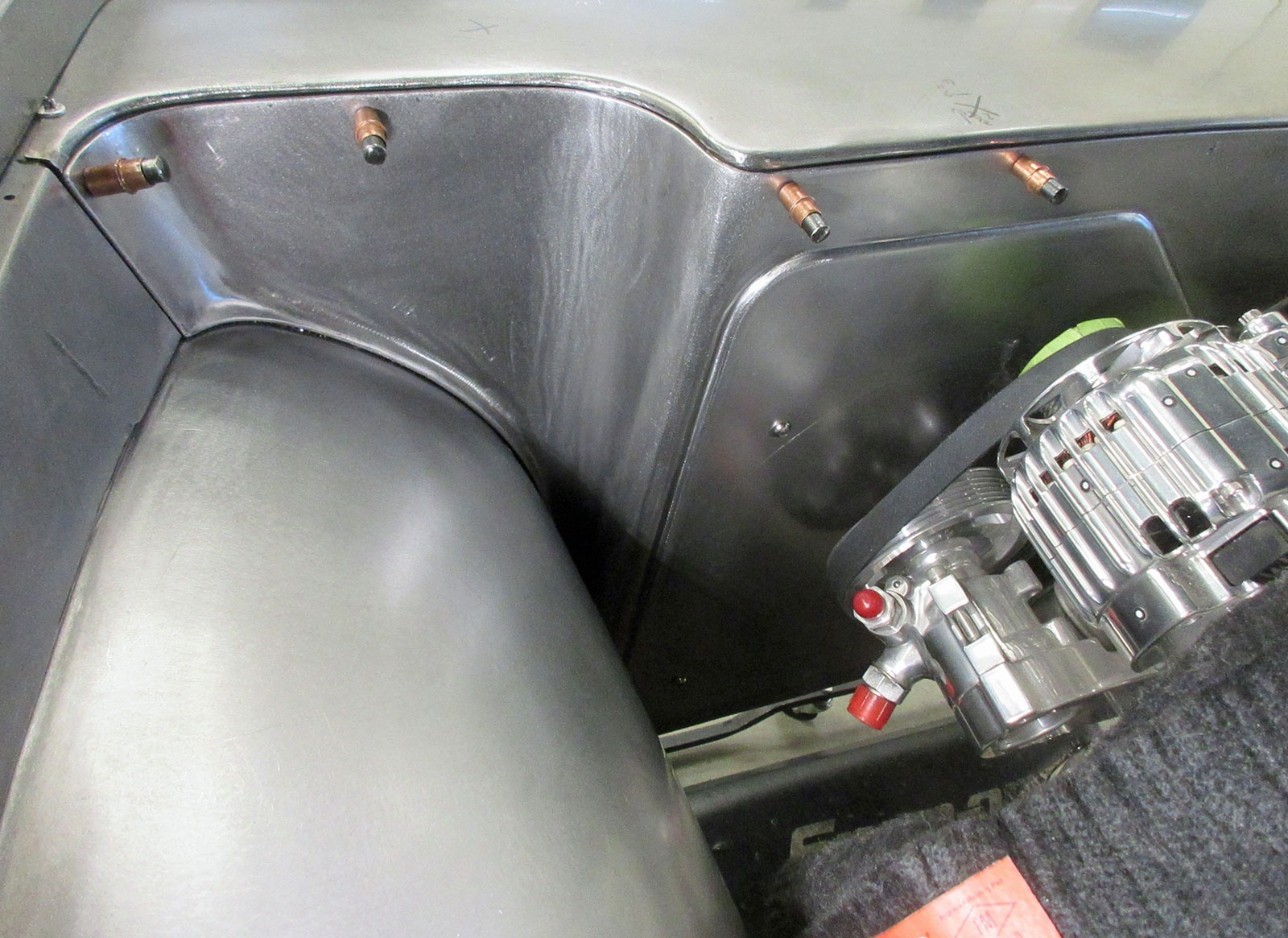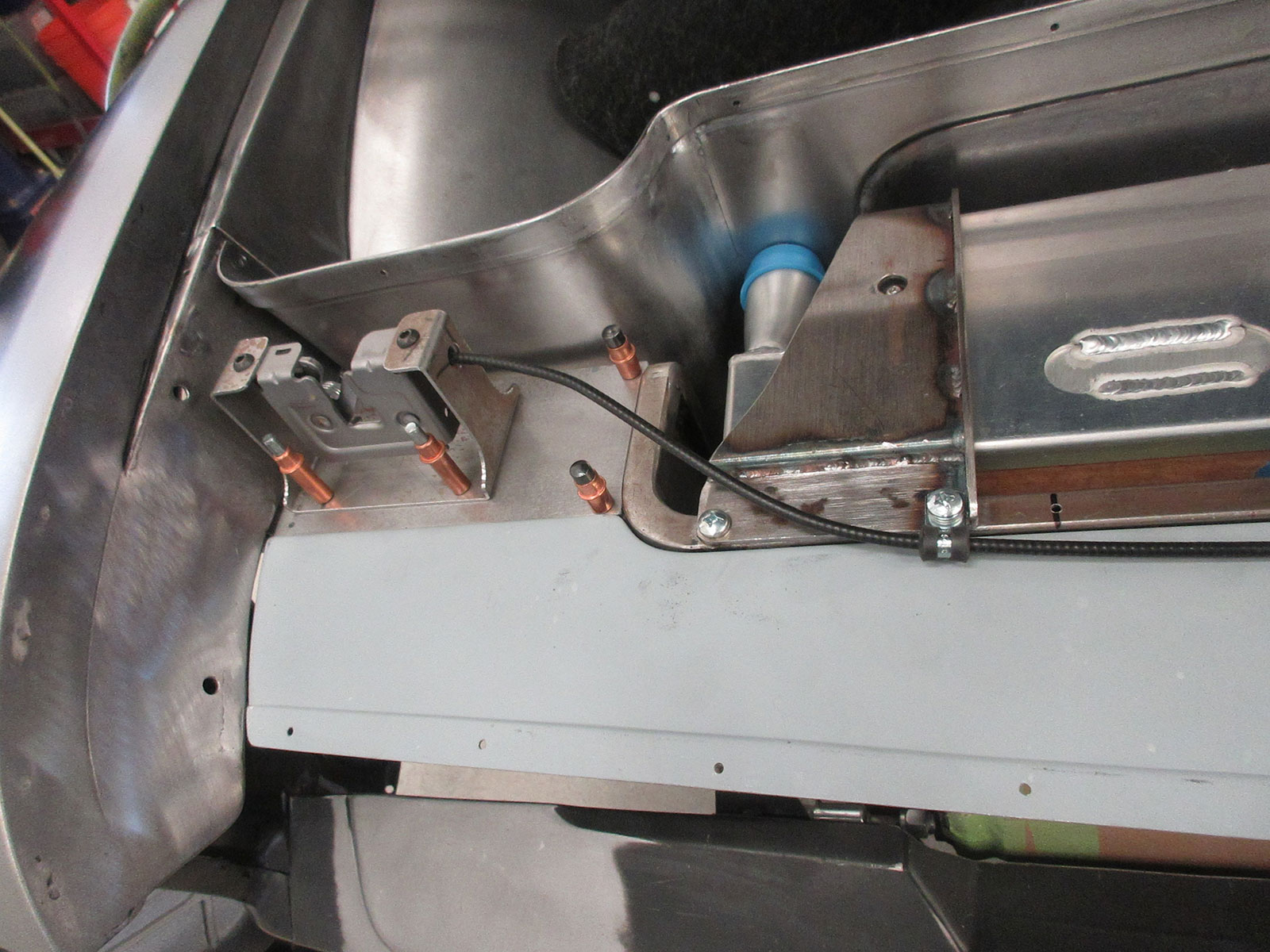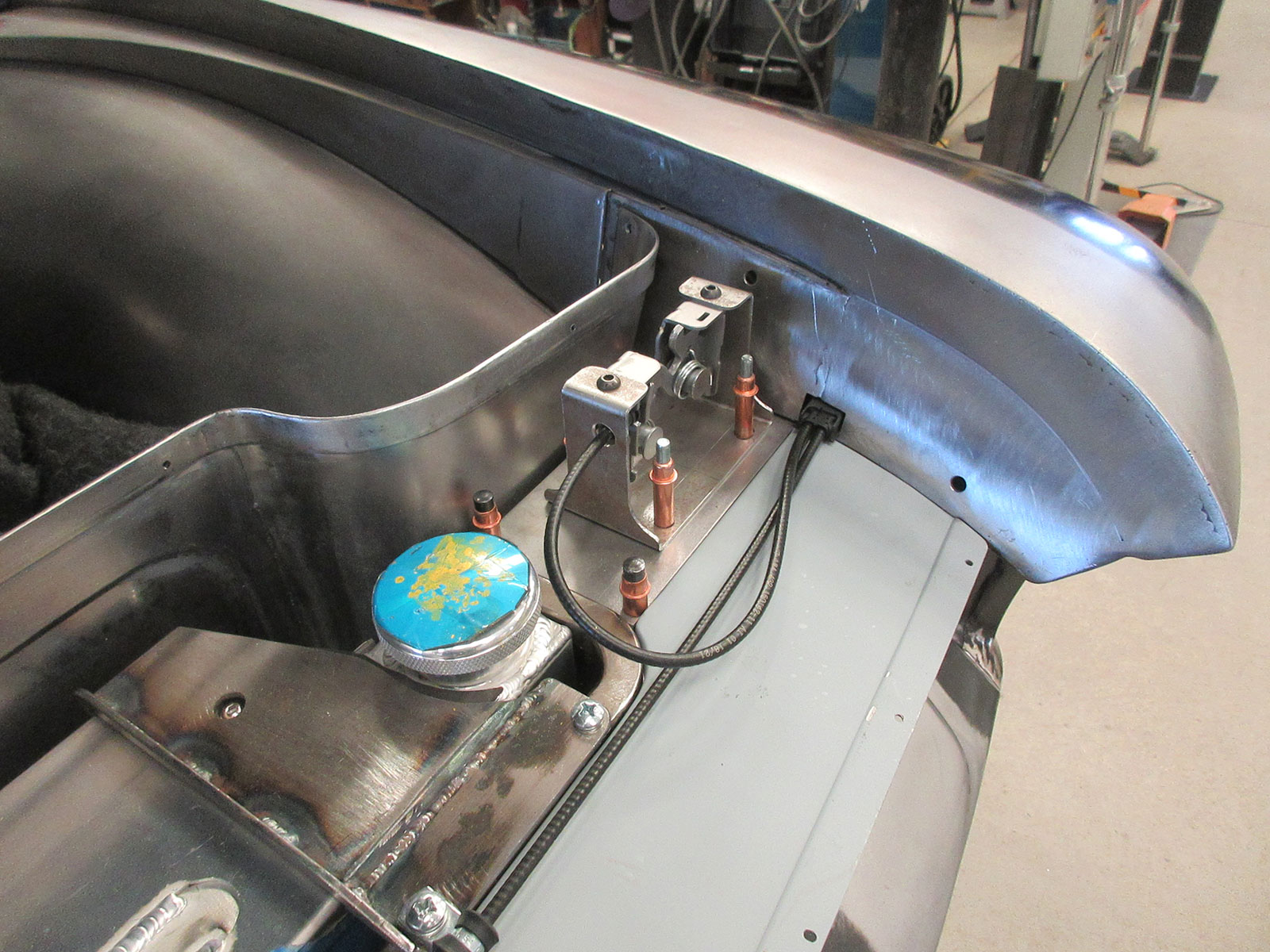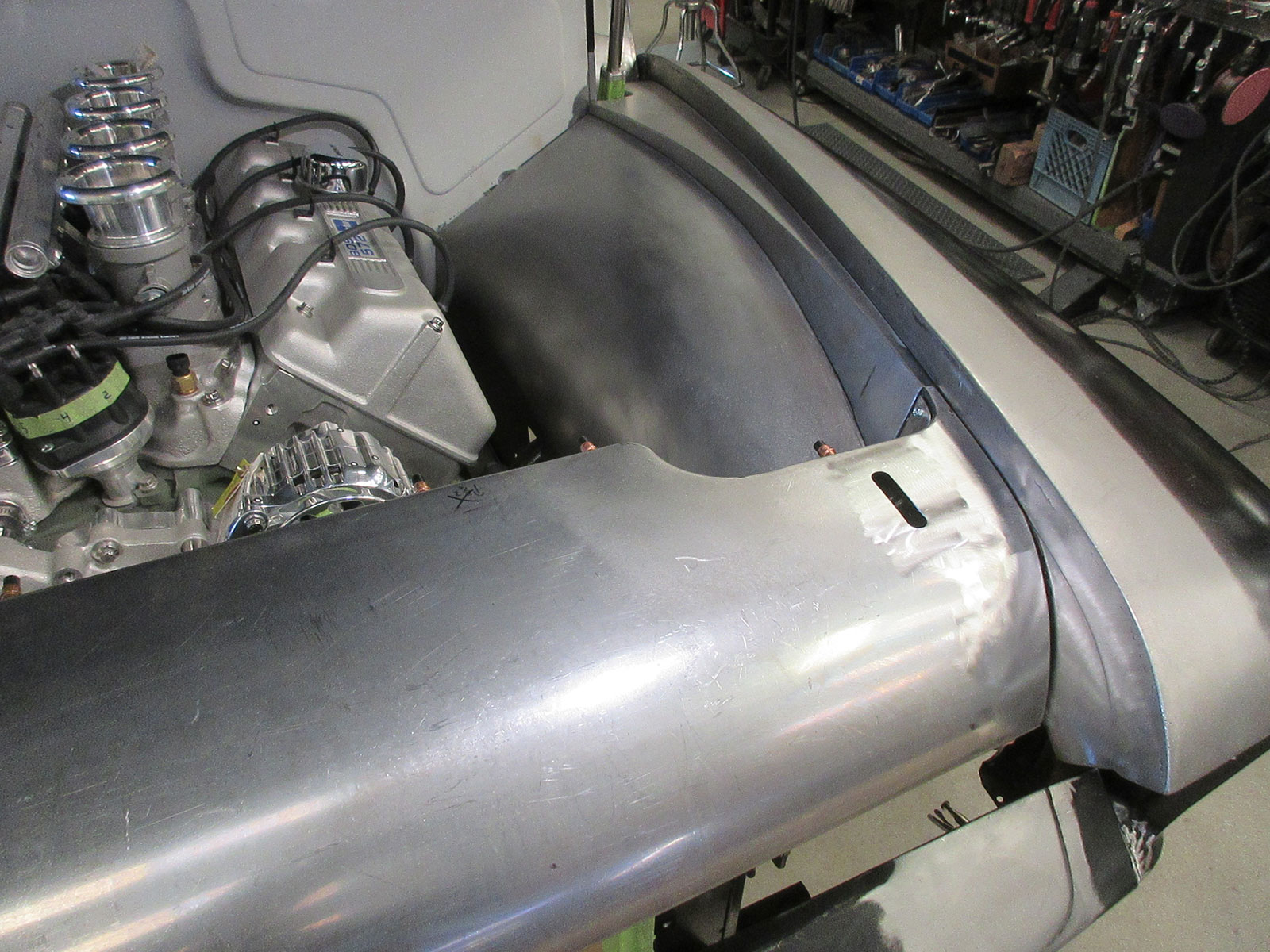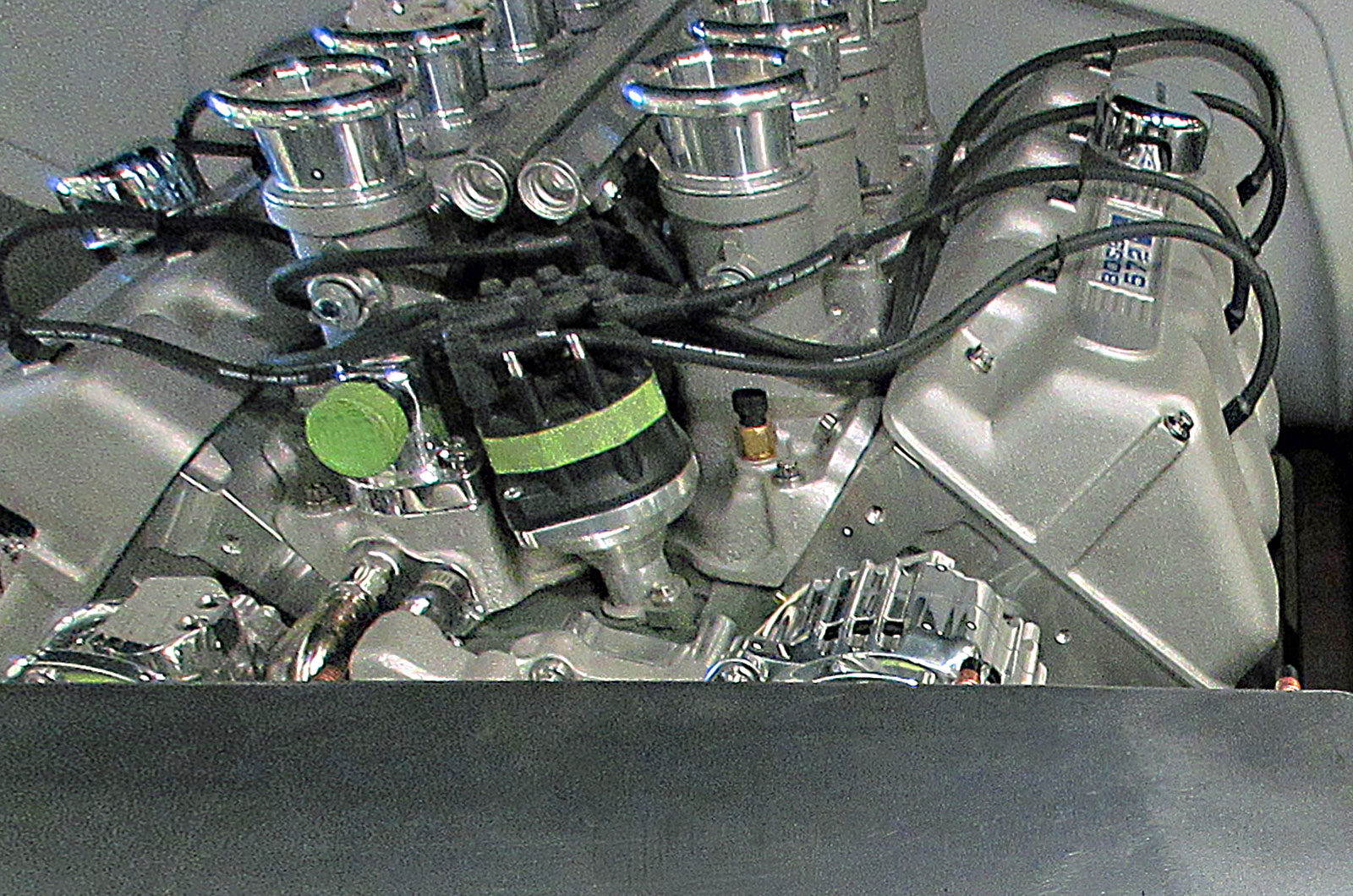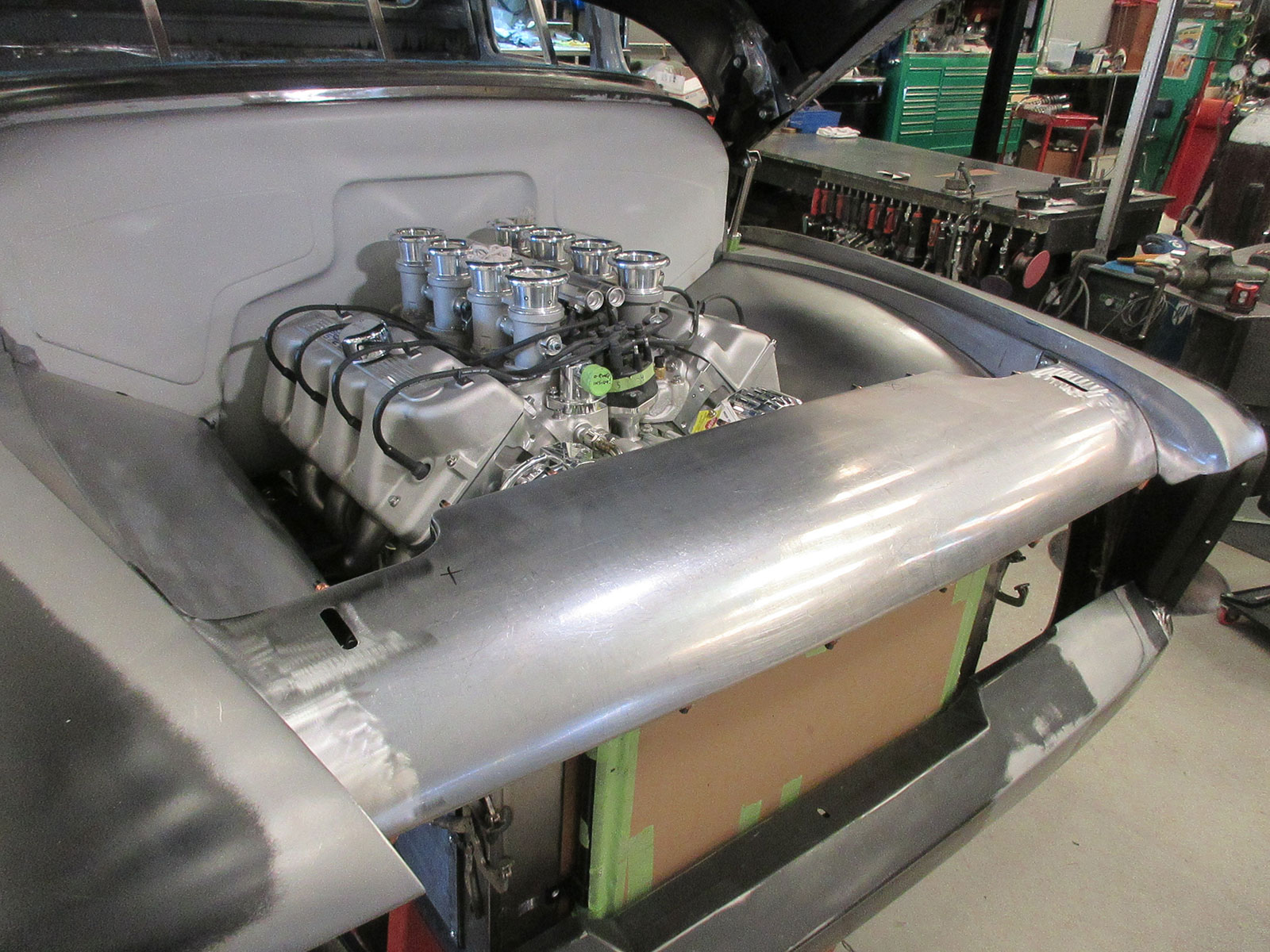 Source
Gary' Rods & Restorations
(831) 728-7025
garysrods.com