Extra Curricular Activities
By Ron Ceridono   –   Photography by CTP Staff
It seems like Glenn Sinon has held a body hammer or a spray gun in one hand or the other for most of his adult life. He's worked in body shops, is a former training instructor for PPG, and today Sinon teaches collision repair and refinishing at A.I. Prince Technical High School in Hartford, Connecticut. So what does he do in his spare time? He builds spectacular cars in his home shop—Sinon's Ford Maverick was featured in our sister publication Modern Rodding, he won best paint at the Detroit Autorama, and received the Master Builder award at the World of Wheels Boston.
Read More: South City Rod and Custom: Jurado's '56 F100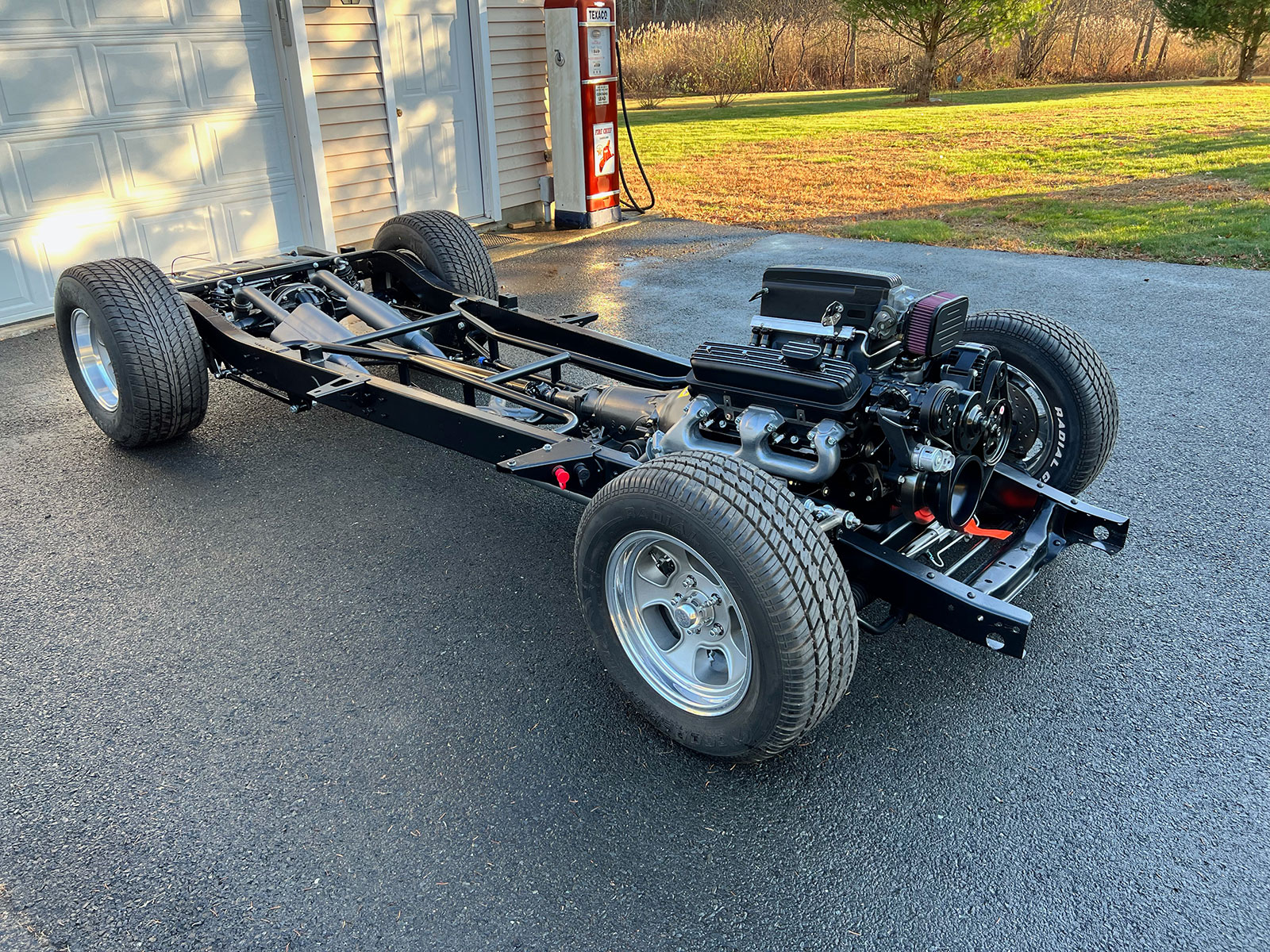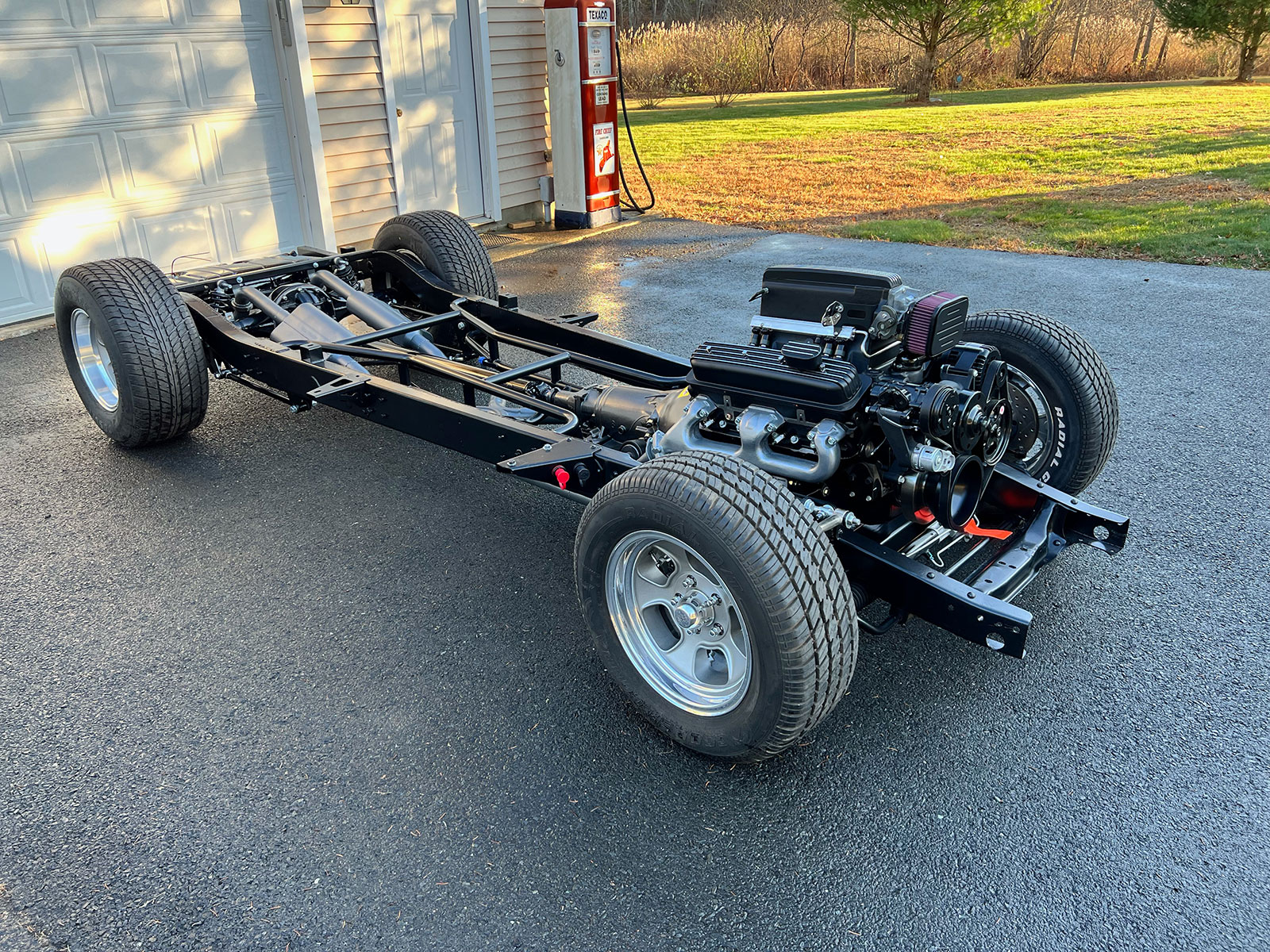 Sinon's latest project is a five-window 1951 Chevy truck and we were lucky enough to catch the early stages of its construction. The frame has been completely boxed from front to back. In addition, the rear of the frame rails were trimmed on the outside then boxed to provide clearance for the rear tires.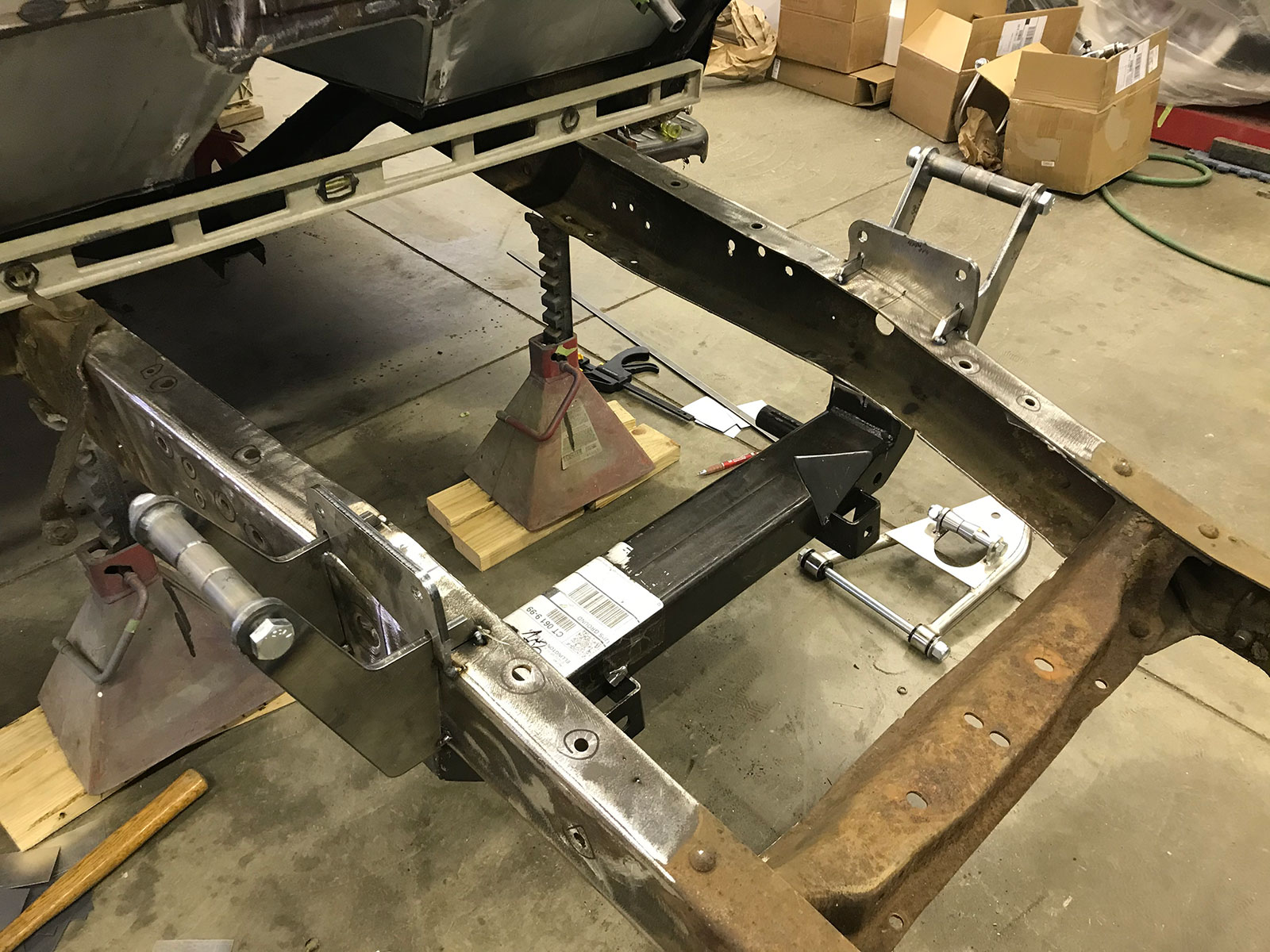 To update the front suspension and steering those components have been swapped for a Fatman Fabrications Mustang II Independent Front Suspension with power rack-and-pinion steering. The stock torque tube–equipped rear end has been replaced by a Ford 9 inch rear end assembly; the brakes are now discs from ECI up front with Ford drums in the rear. Ridetech coilovers are used all around.
Sinon wanted to eliminate the in-cab gas tank and mount one under the bed. However, he doesn't like the through-the-floor filler that most use, so Sinon fabricated a filler pipe and located a pop-up gas cap in the left rear fender—it's unobtrusive and convenient.
Read More: The 7th Annual Jalopy Jam Up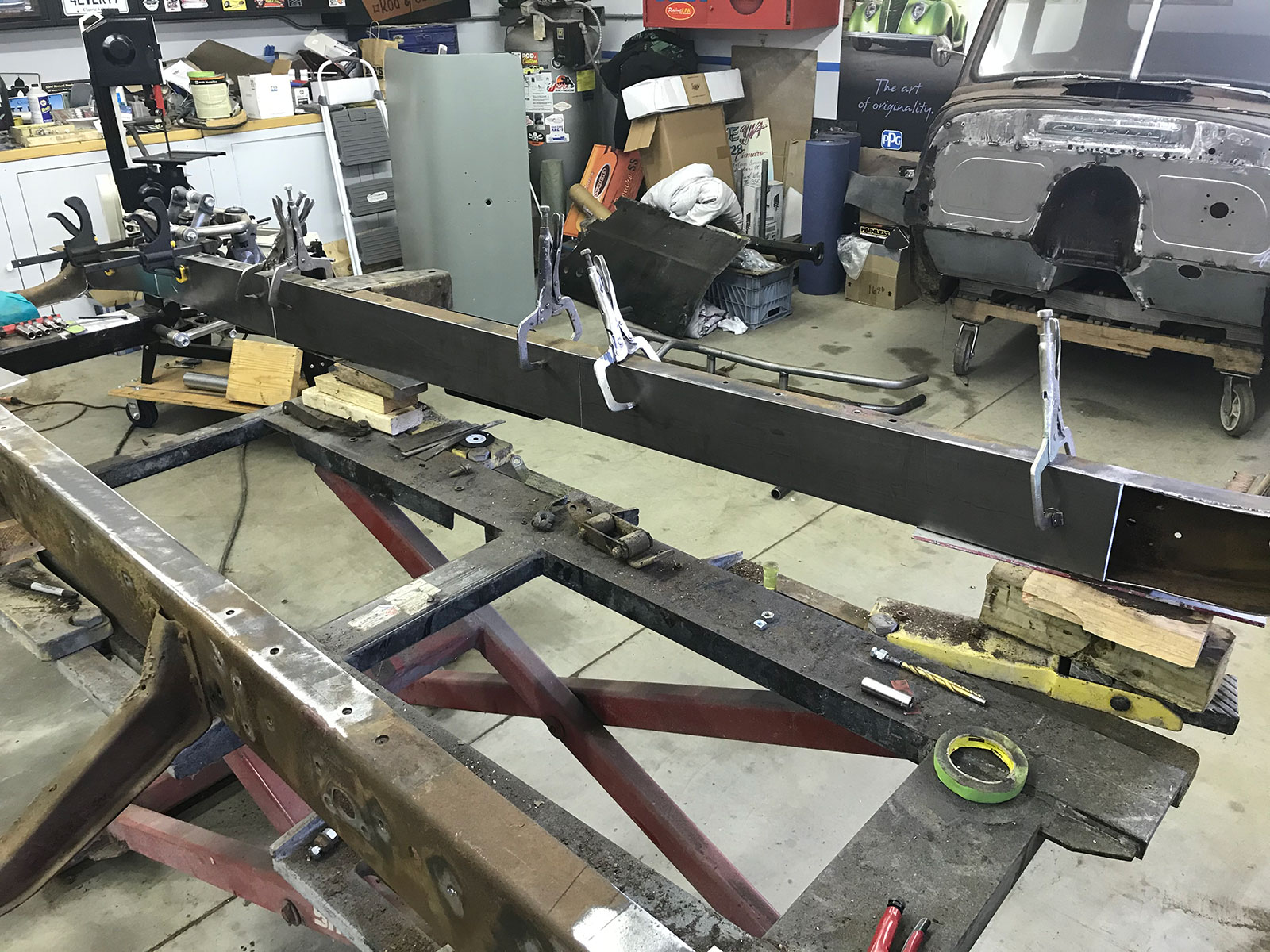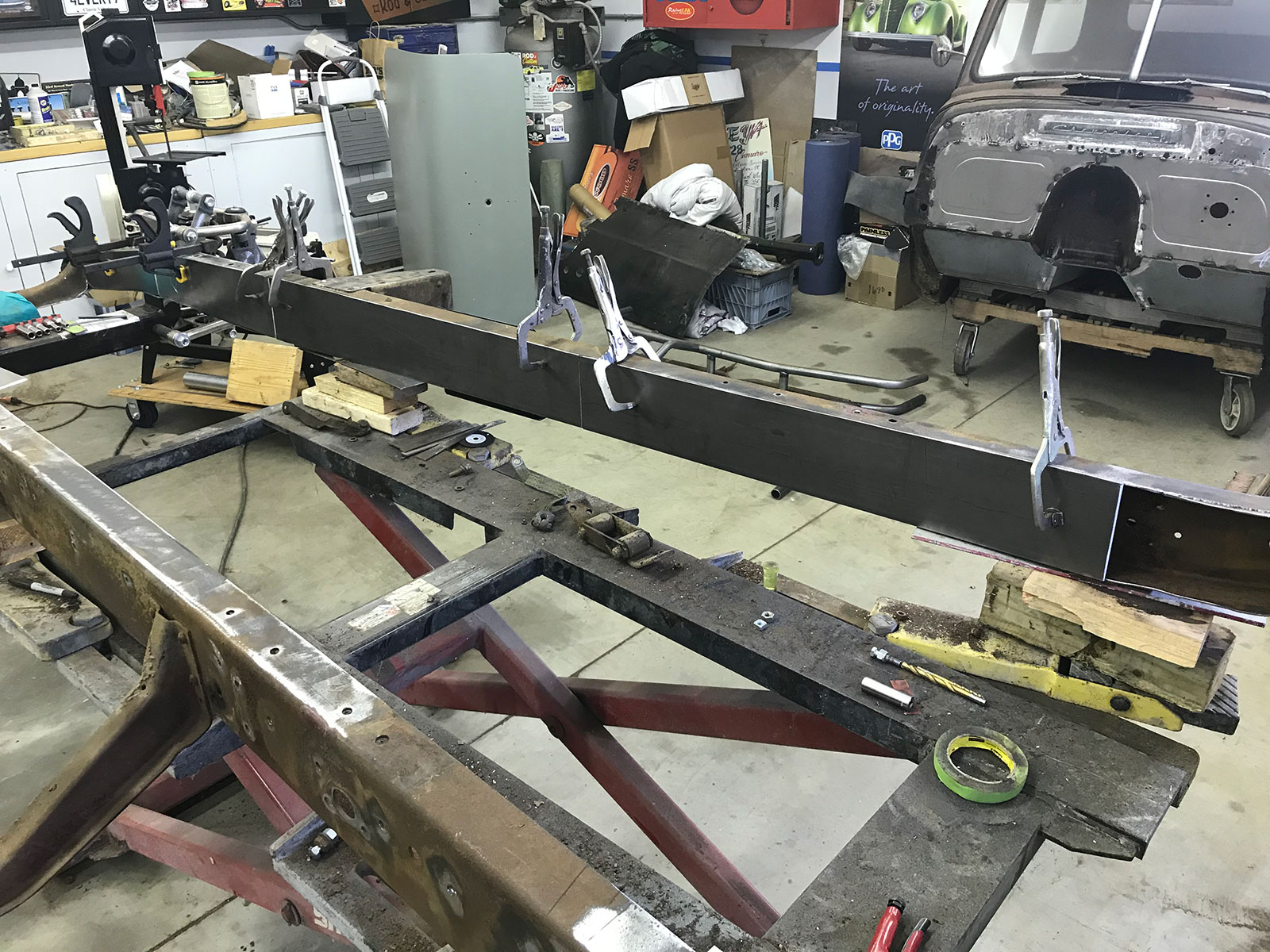 With the chassis modifications complete, the engine and transmission mounts in place, and the exhaust system fabricated, the frame was sent out for powder coating. Once the frame was back in Sinon's garage a Chevrolet crate engine was installed. While that doesn't seem unusual, his choice of this particular crate engine is. Sinon opted for a Chevrolet Performance CT350 crate engine —this 350 small block engine is designated the "GM 602" and is a sealed circle track crate engine for factory stock class racing.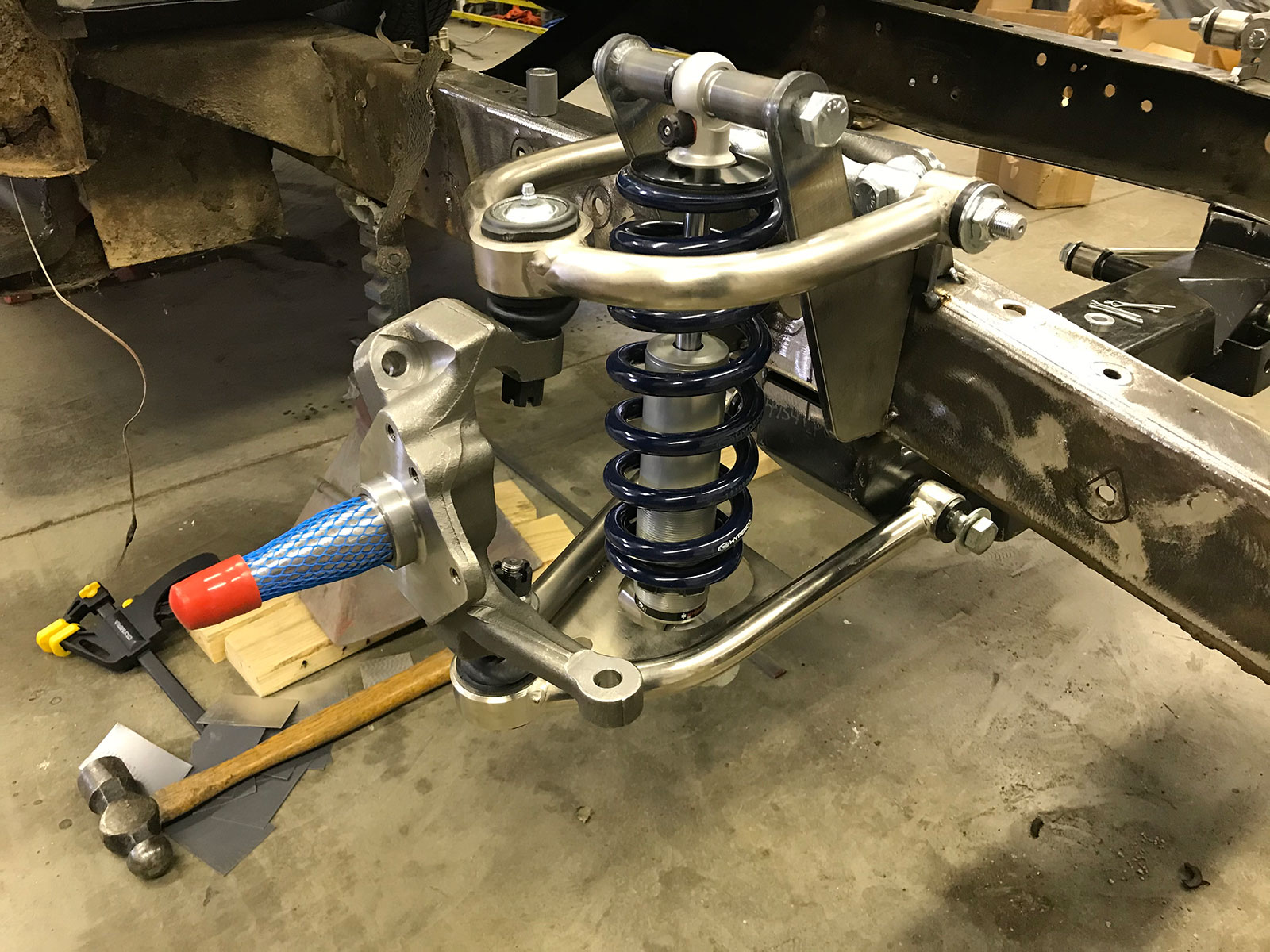 While the CT350 sounds like an odd choice for a street engine, it's not as outlandish as it seems. These engines are based on a four-bolt main block, have iron Vortec cylinder heads, and a pump gas friendly 9.1:1 compression ratio. A unique dual-pattern camshaft helps deliver more than 300 lb-ft of torque between 2,000 and 5,500 rpm peaking at 396 lb-ft at 3,800 rpm, which makes for a super stout street engine with plenty of pulling power that's reliable and not the least bit temperamental. The "602" came with an 8-quart circle track racing oil pan, harmonic balancer, HEI distributor, and an aluminum high-rise, dual-plane intake manifold, which Sinon swapped for a Chevrolet Performance Ram Jet fuel injection system. Backing up the small block engine is a 700R4 transmission from TCI Automotive.
Read More: Ron & Carnock Creations Built 1950 Studebaker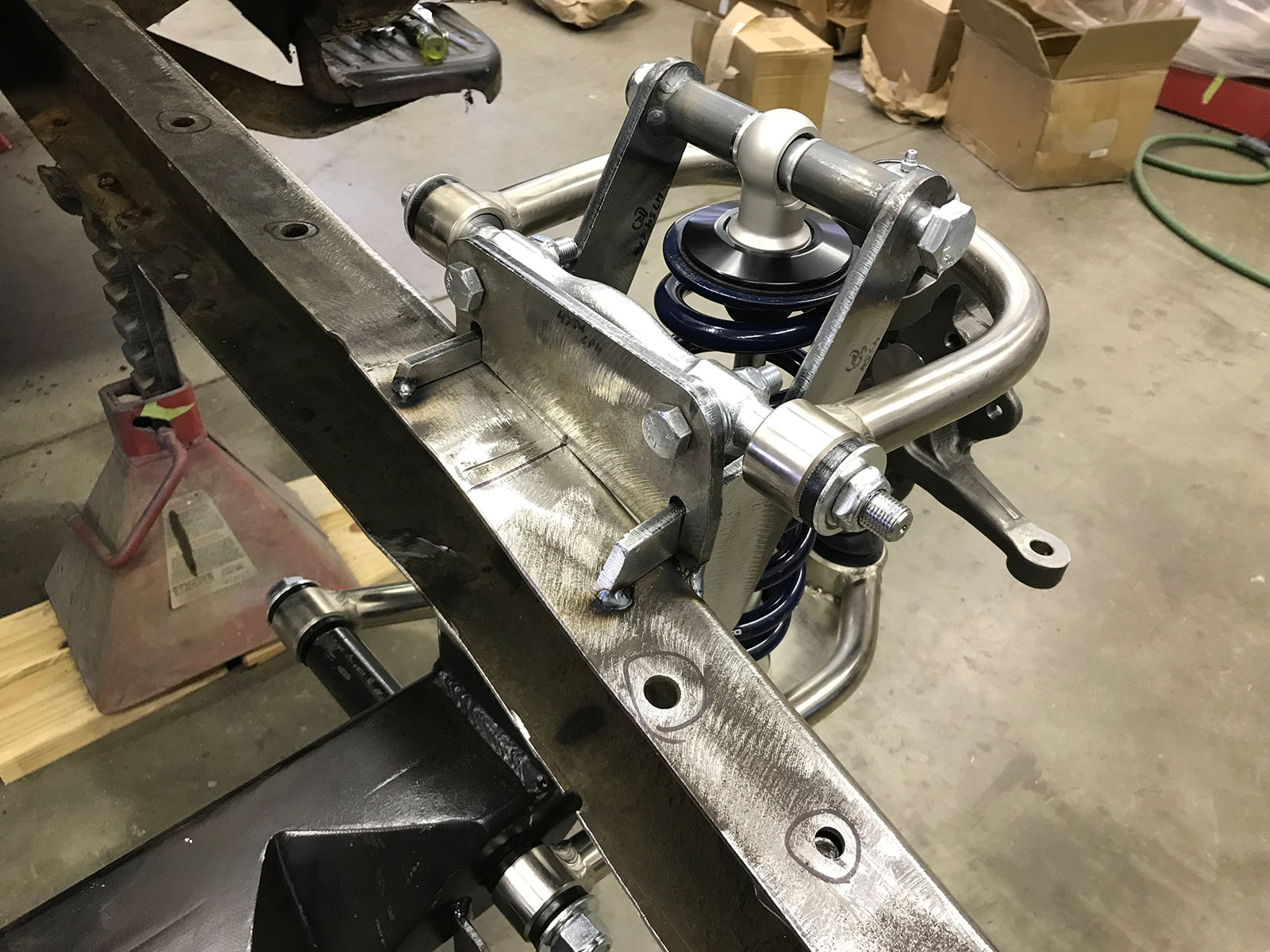 With the chassis a roller, Sinon will now turn his attention to bodywork, paint, and adding the dozens and dozens of the exquisite details he's known for. We'll stay in touch and keep you up to date with the progress of the teacher's pet.