Updating A 1947-54 Chevy Chassis With Flat Out Engineering IFS
By Ron Ceridono   –   Photography by the Author
Like most manufacturers, as World War II came to a close, Chevrolet resumed production of cars and trucks with what were essentially prewar designs. Chevy's AK series was introduced in 1941, continued in 1942, but wasn't available to civilians again until 1946 (from 1943-45 GM continued to build trucks for the military).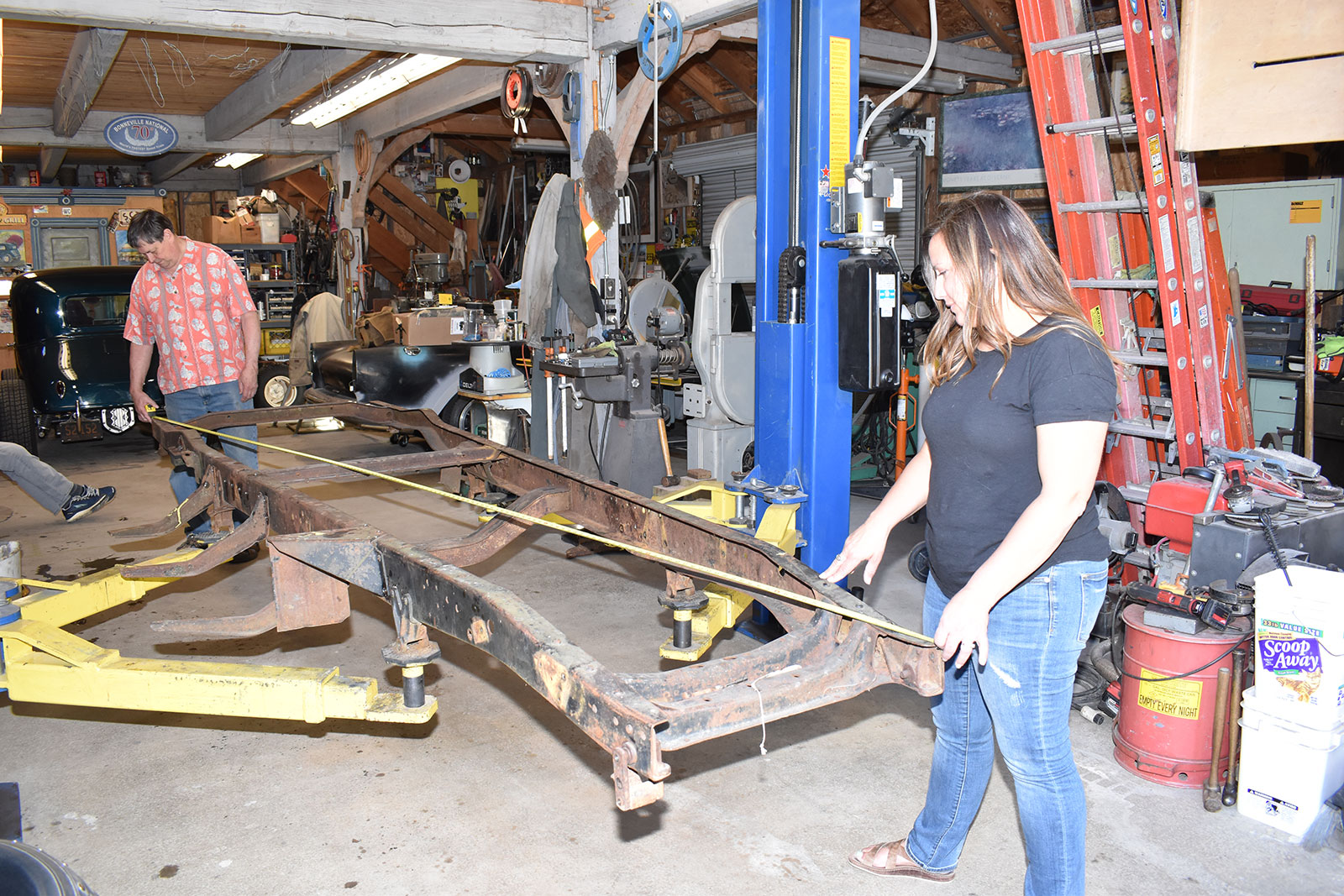 Read More: Rare Beauty Ram Truck
In 1947 Chevrolet introduced what is arguably one of their best styling efforts, the new Advance Design series trucks with what was called the Unisteel cab. The series remained in production with minor alterations through 1953. In 1954, some noticeable changes occurred, including a one-piece windshield and a new grille. For the first part of 1955, other than some new emblems and the elimination of the torque tube driveline, not much changed until the all-new Task Force series was introduced. As a result, these trucks are usually referred to as the '54/first series '55 style while second series is used to describe new '55 design.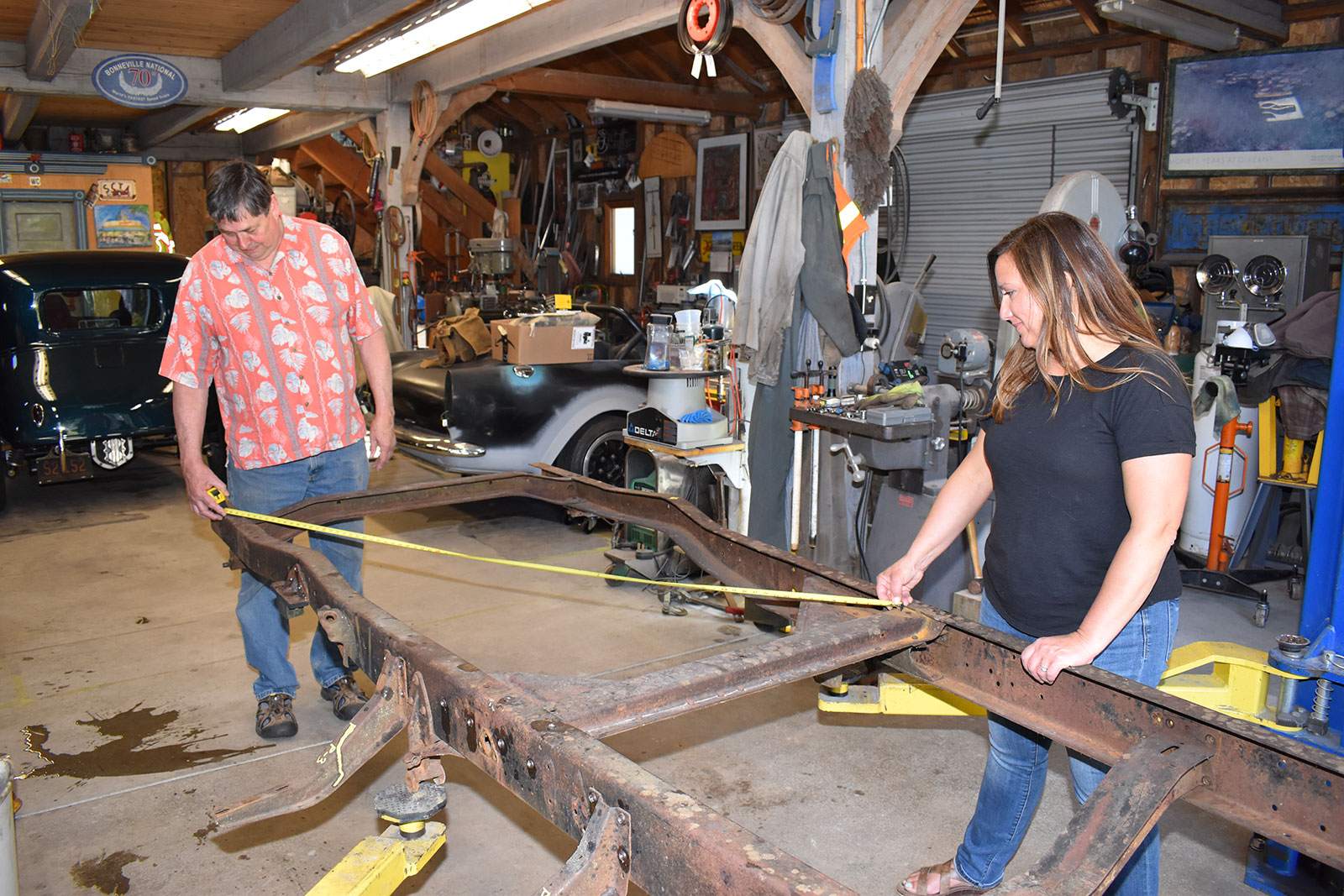 Advance Design Chevy trucks are a hot commodity and Paul Wilson was fortunate enough to come across the near-perfect '52 Chevy truck cab and front sheetmetal; unfortunately the frame was beyond saving. As luck would have it, a '54/first series '55 frame was found and the price was right but there were still issues to resolve, which we will explain.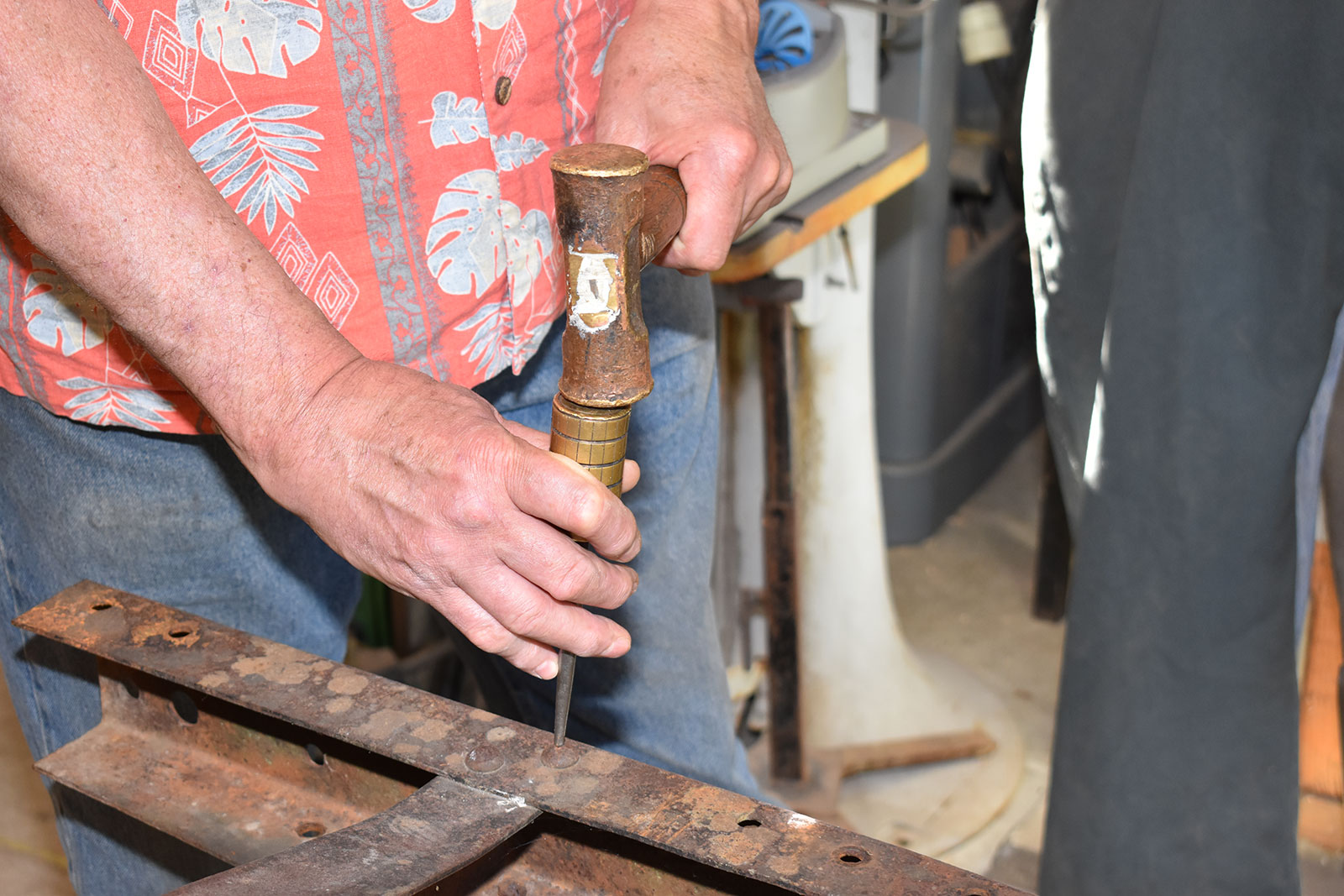 To update his truck Wilson decided to install C4 Corvette front and rear independent suspension with components from Don McNeil's Flat Out Engineering. McNeil is a true hot rod pioneer who has been involved as a drag racer, Bonneville competitor, award-winning car and truck builder, as well as a businessman. Today McNeil specializes in kits to install '84-96 Corvette C4 front and rear suspension components under an array of Chevy and Ford cars and trucks. These kits maintain the correct geometry and handling characteristics C4 Corvettes are known for and are designed to be easy to install. They come with all the hardware required and detailed instructions.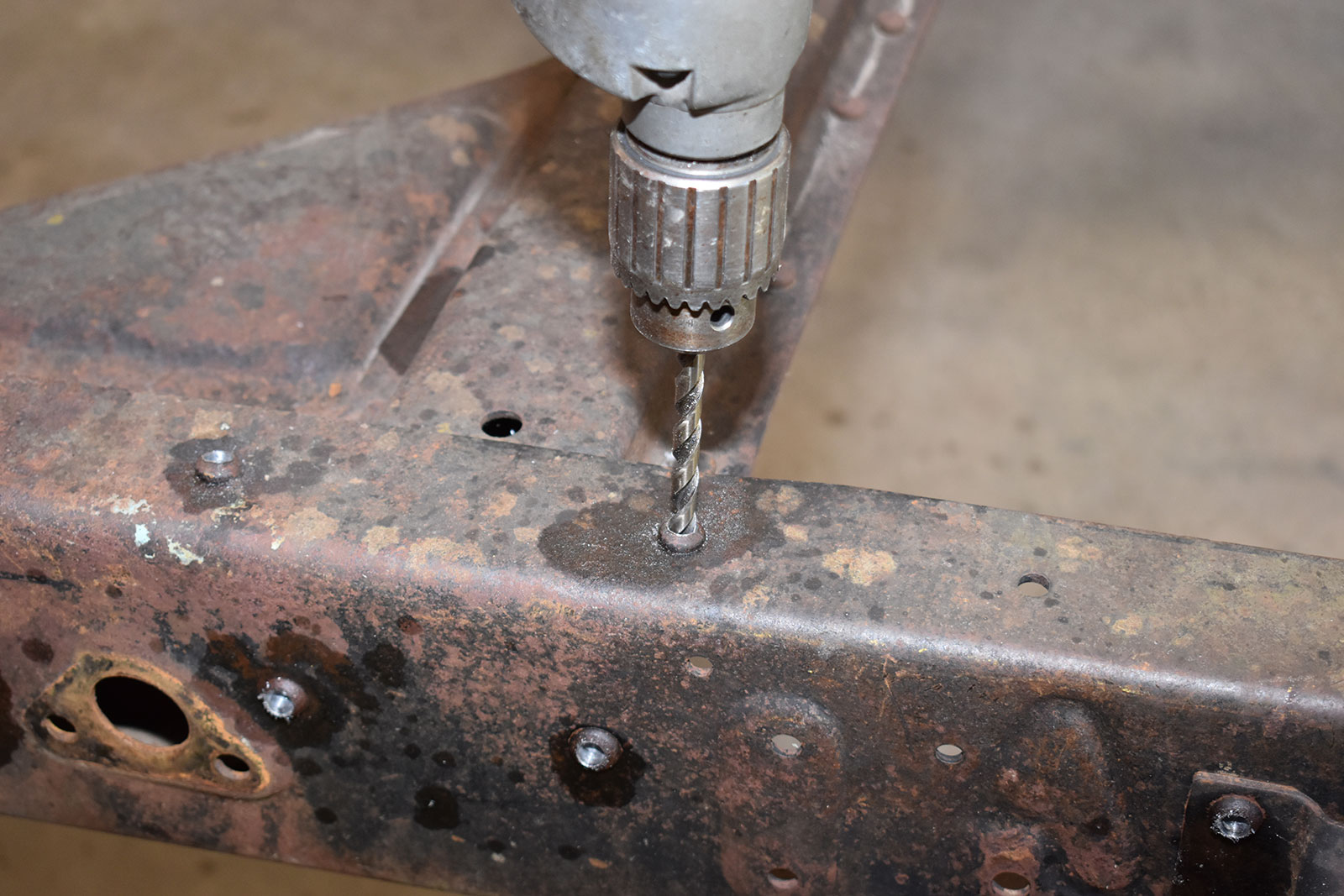 Read More: How To Restore A Delco-Remy Horn
Like the Advance Design Chevy trucks there were two versions of the C4 Corvette suspension systems. McNeil tells us the '84-87 Corvette front suspensions are approximately 1 inch narrower at 61 inches than the '88-96 versions; '84-87 front suspensions have 11-inch front brake rotors, so most 15-inch will fit; '88-96 front suspensions have 12-inch front rotors so 16-inch or larger wheels must be used. In the rear, '84-87 suspensions are  61 1/2 inches wide, wheel flange to wheel flange, and used parking brakes inside the rotor hats. The '88-96 is 1 inch wider at 62 1/2 inches and the parking brakes are built into the caliper. Both series use the 5-on-4.75 wheel bolt pattern, forged aluminum spindle uprights, A-arms, half shafts, and control arms that are not only lightweight but incredibly strong. These lightweight aluminum components give the suspension system a sprung to unsprung weight ratio that is unsurpassed.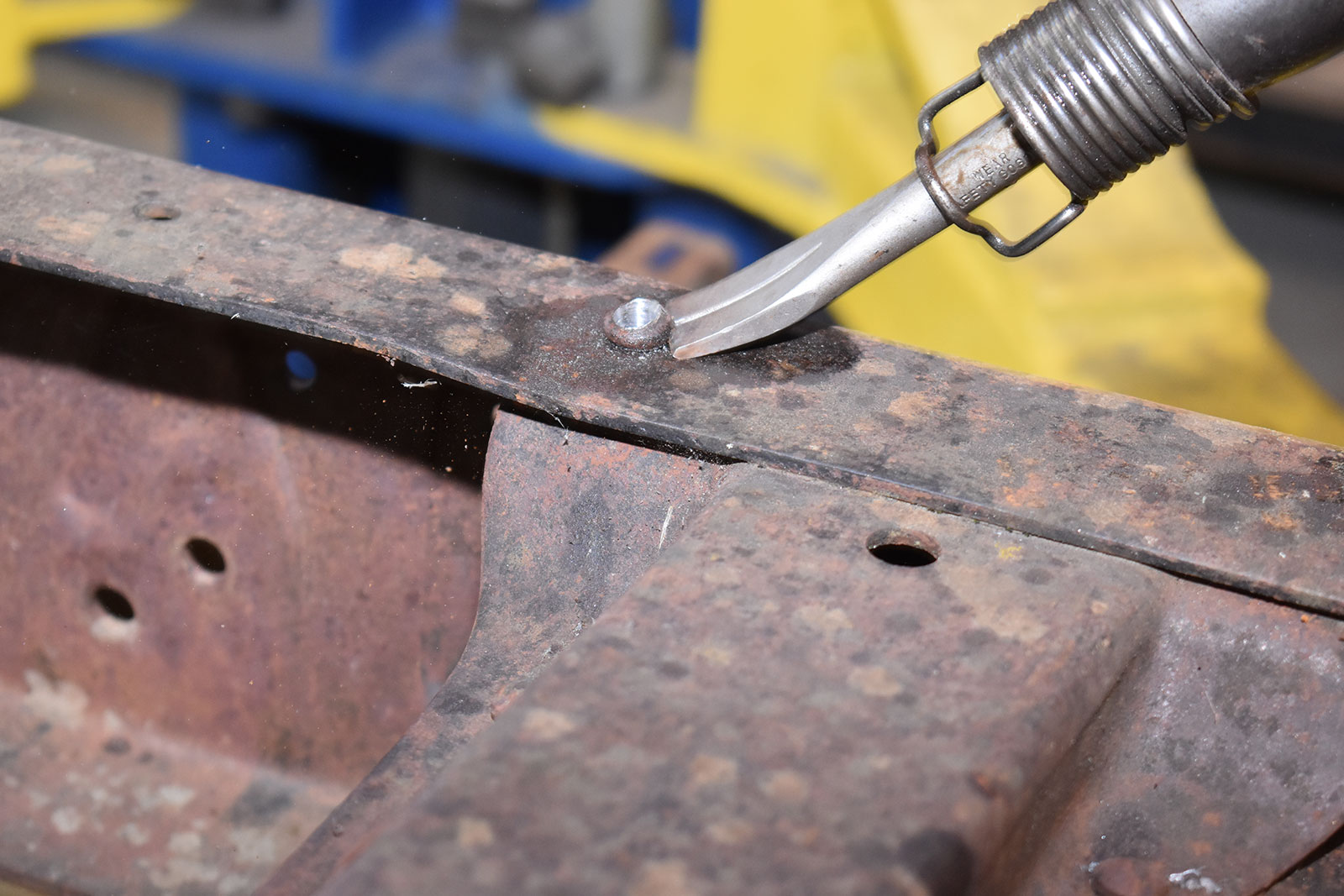 A critical part of installing any suspension component is making sure the frame is a solid foundation to build on—ours was not. When cross measuring our frame (from left front to right rear and right front to left rear) we found it was 5/16 out of square—1/16 is considered to be the maximum deviation. The frame showed no sign of damage so we assumed it left the factory that way, but regardless of the cause it had to be fixed.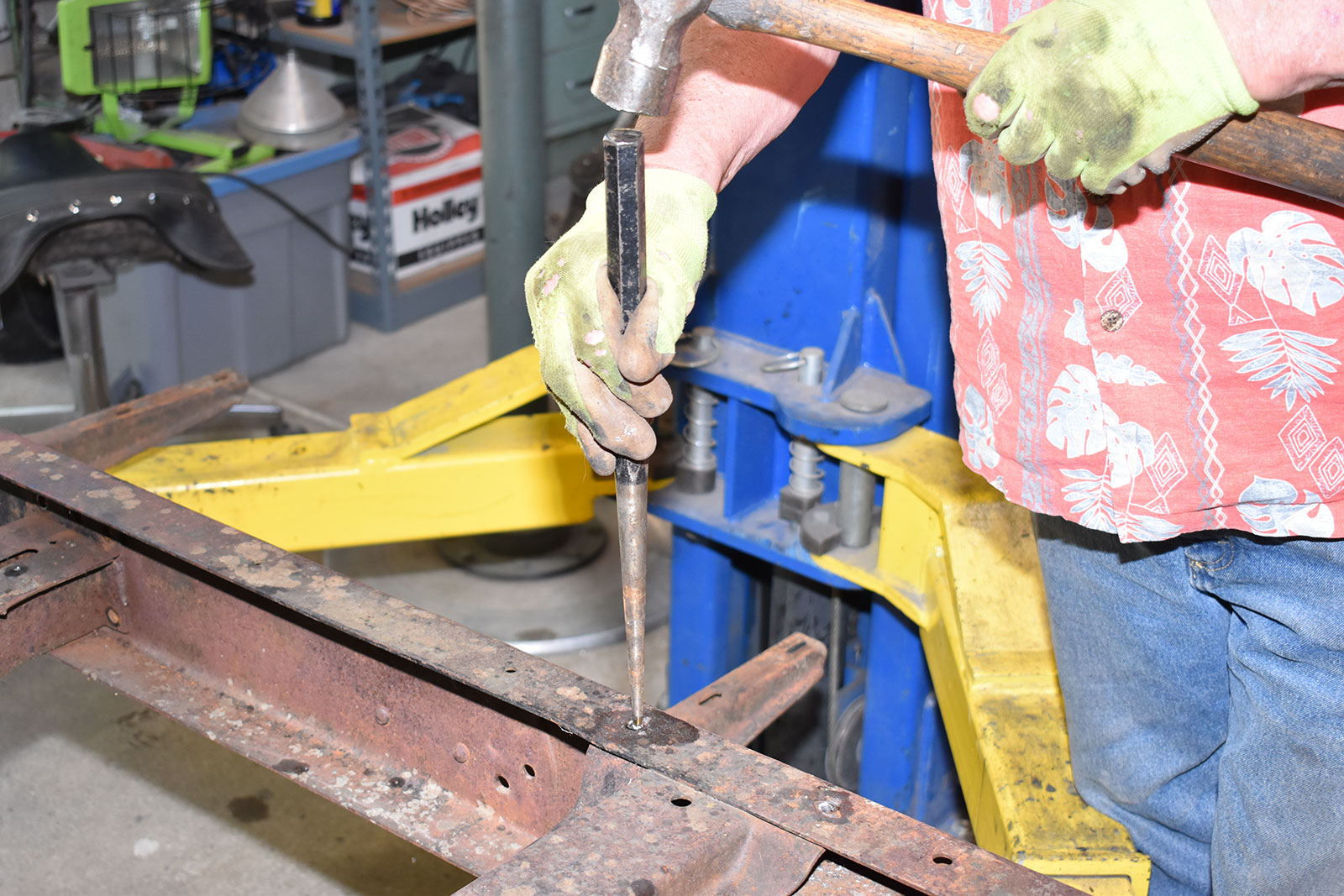 Read More: 1953 Chevy Truck With Family Ties
To resolve the problem with the frame we removed all but the very rear crossmembers as it wouldn't budge with them in place. Removing the crossmembers did two things, it made the frame limber enough to make it square. It also made it possible to push the front of the frame rails together, put the Flat Out Engineering crossmember in place then spread the frame apart so the notches that were previously cut fit around the uprights of the C4 crossmember without cutting off the frame horns. Once square the original crossmembers were replaced by an X-member from Progressive Automotive. All things considered, particularly with a frame that is square with the stock crossmembers, remain in place, it would be quicker and easier to cut off the frame horns as the Flat Out instructions show.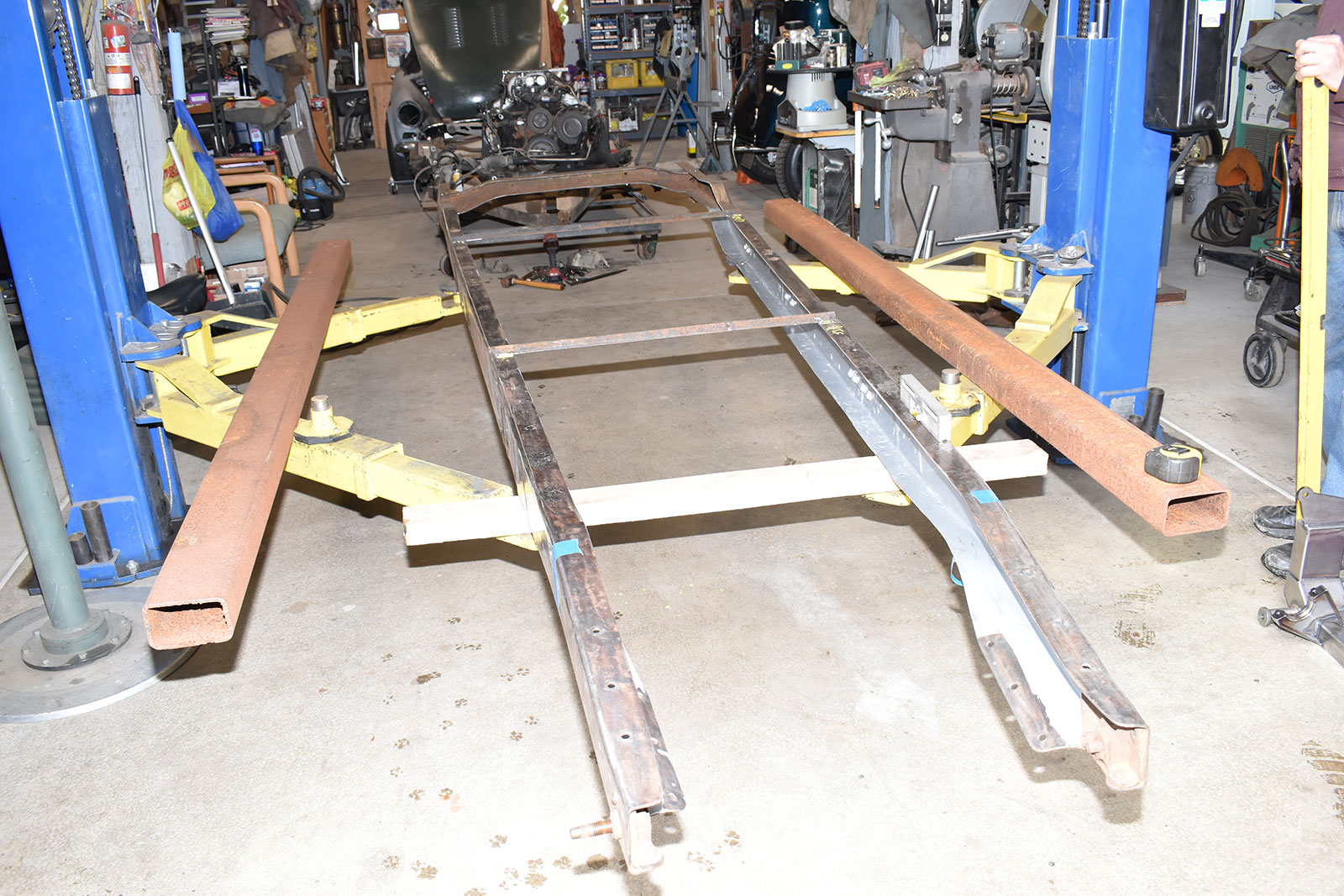 Next time around we'll show how to rebuild and install the front suspension components followed by installing the C4 Independent Rear Suspension. It's all part of our independent thinking.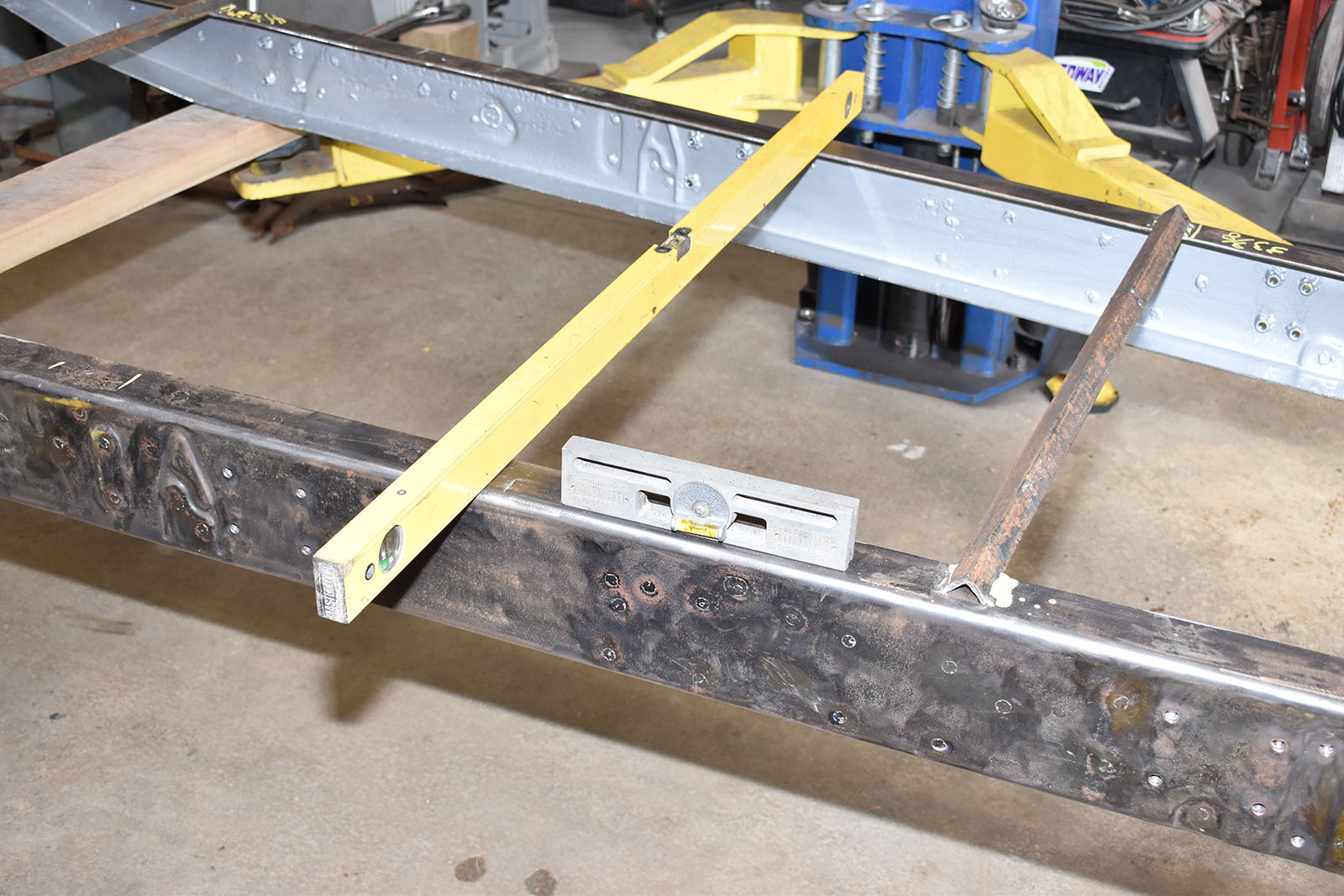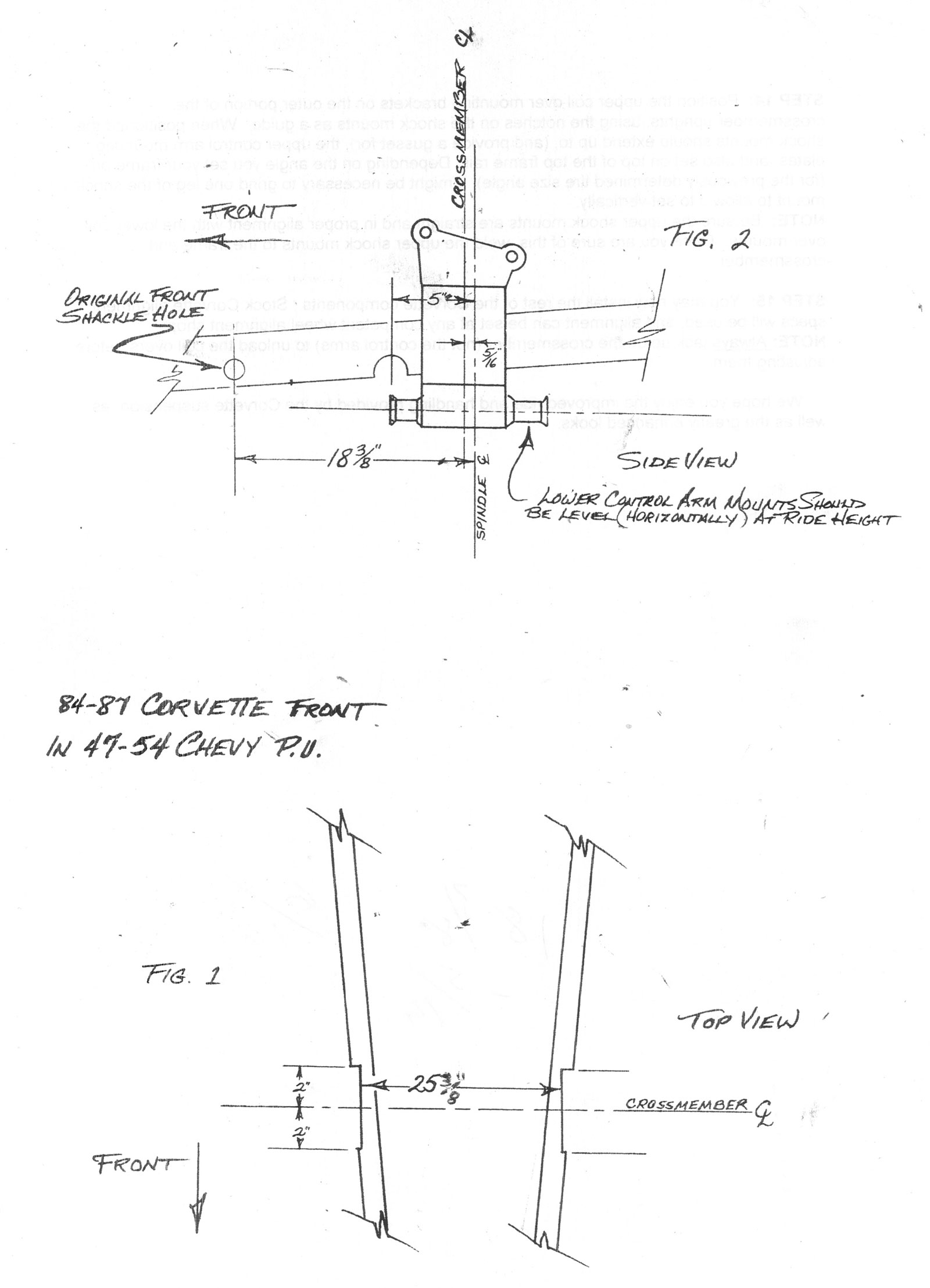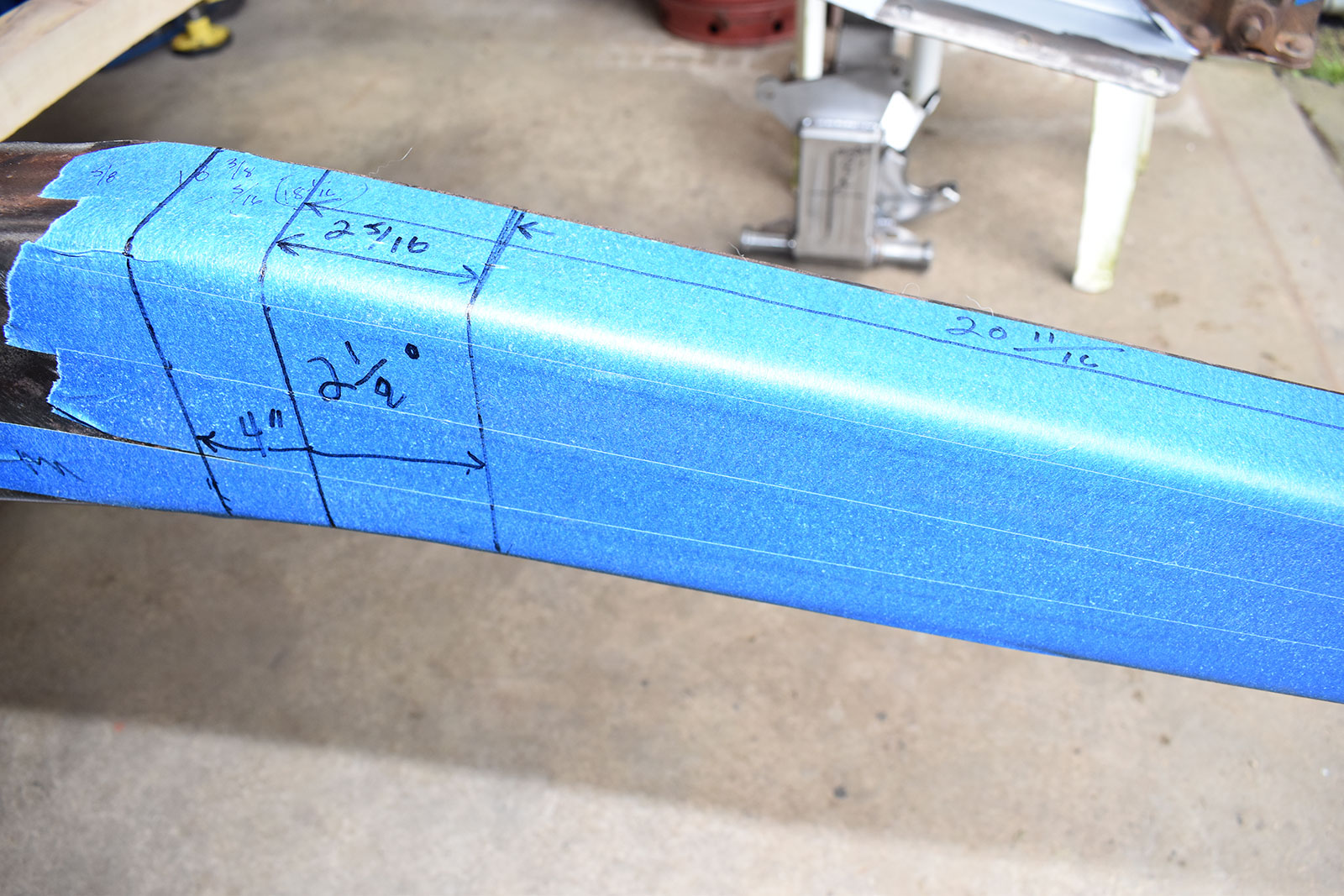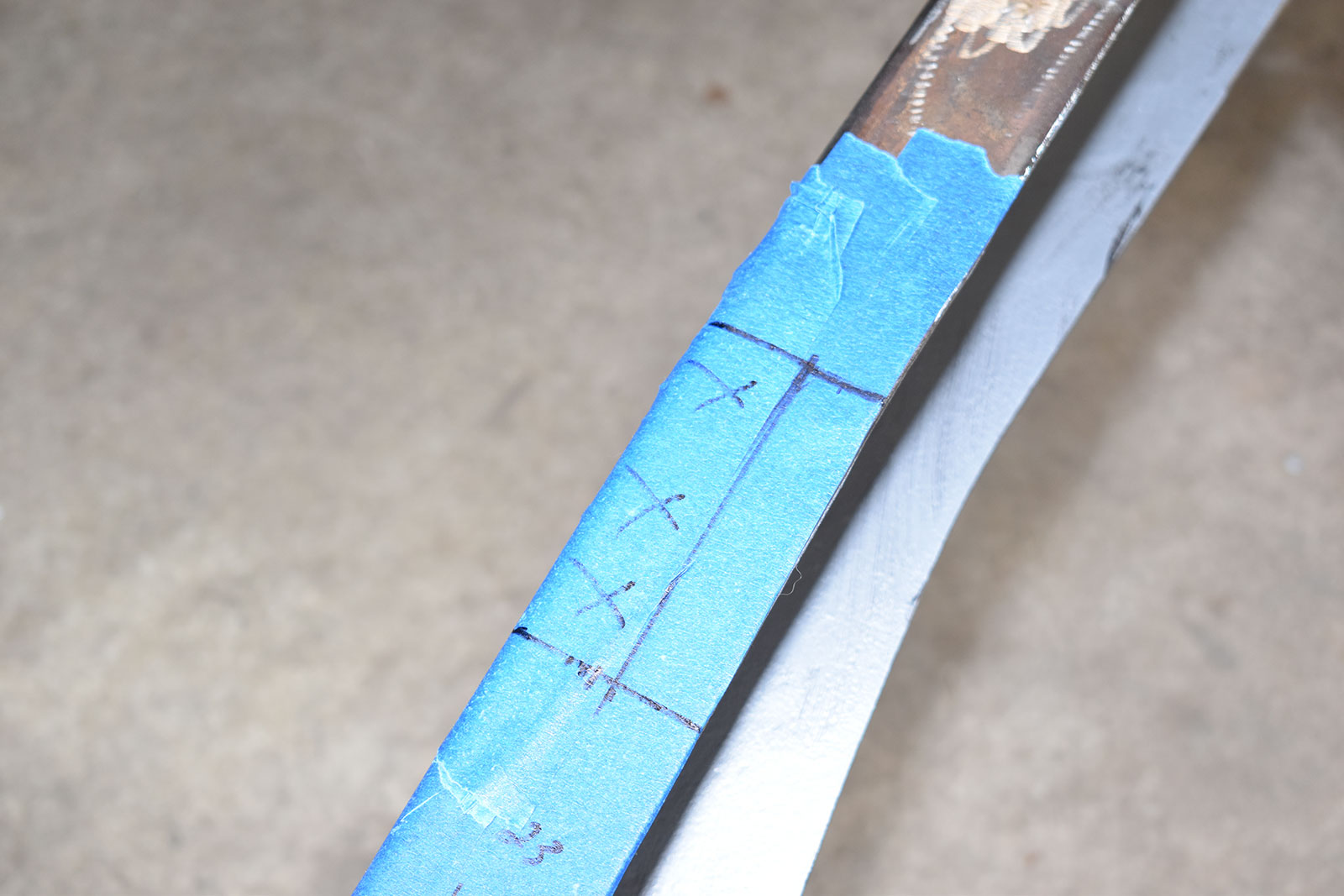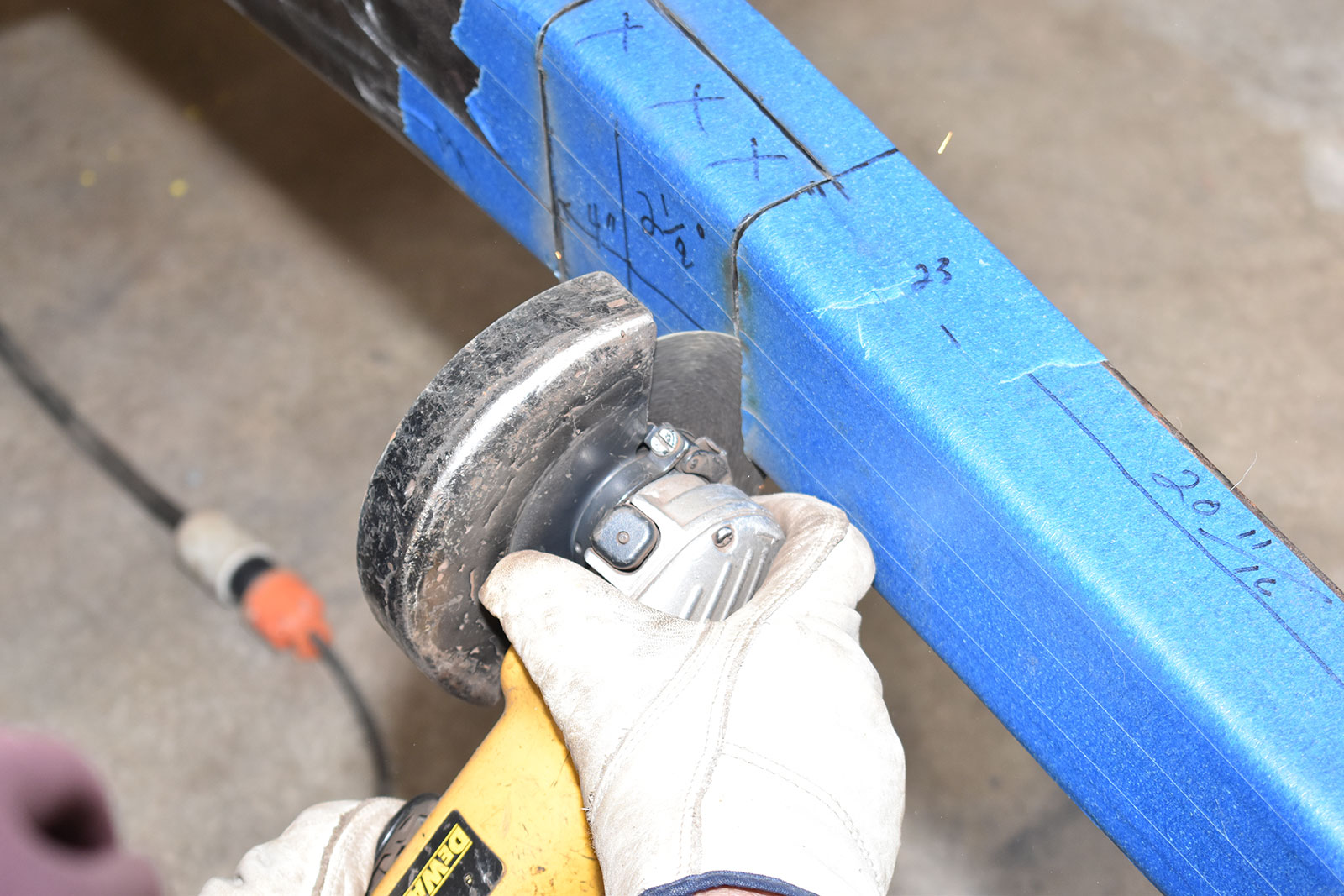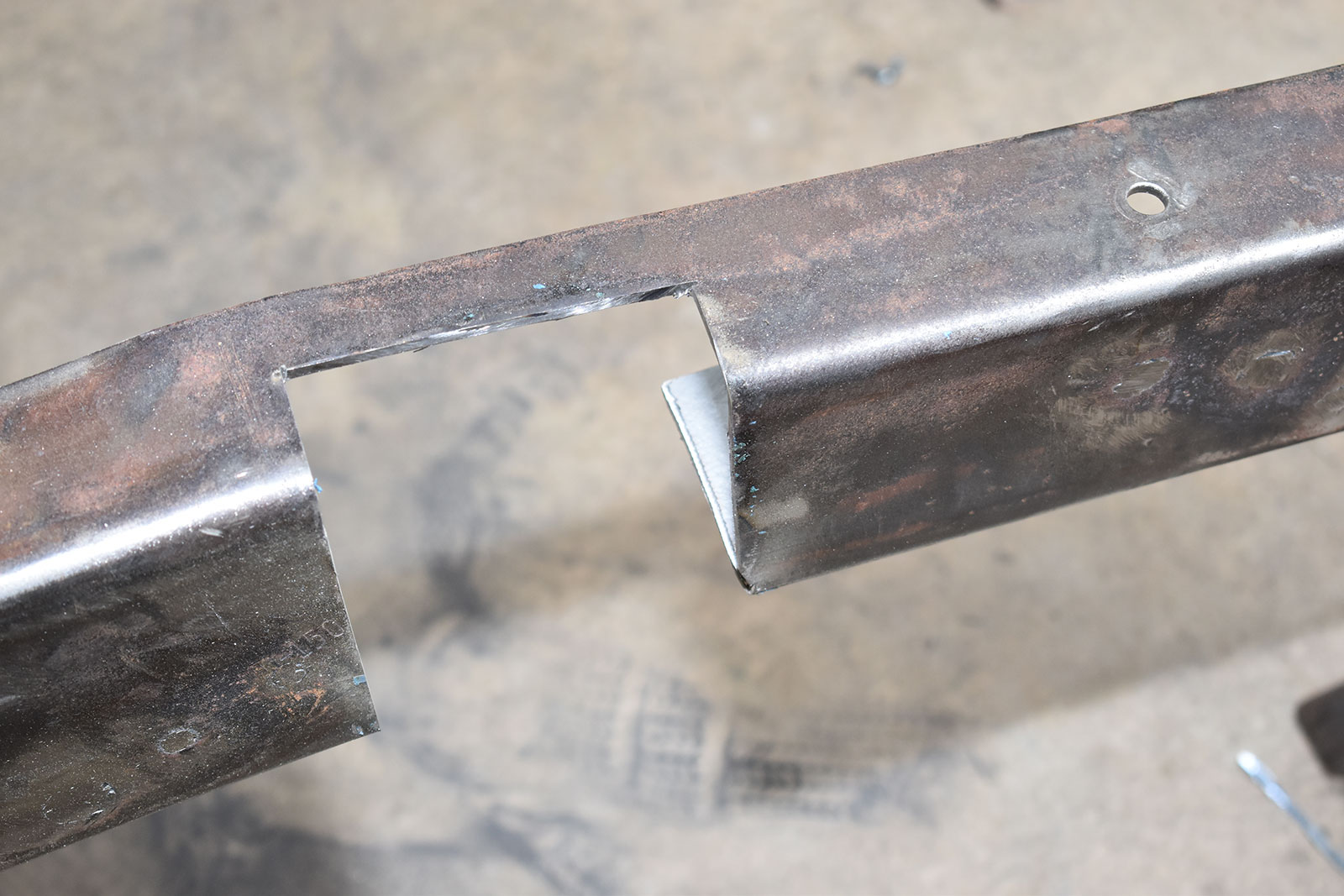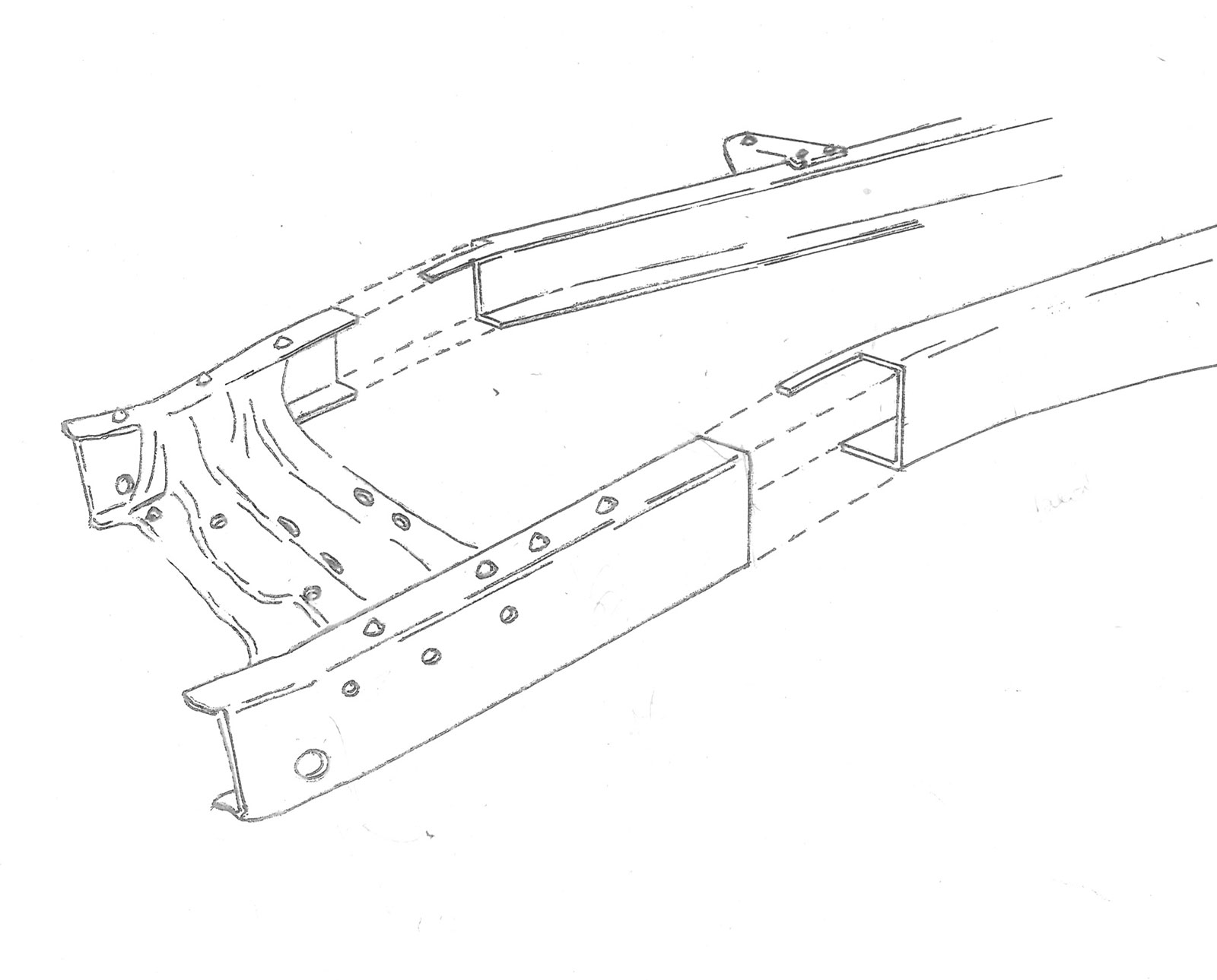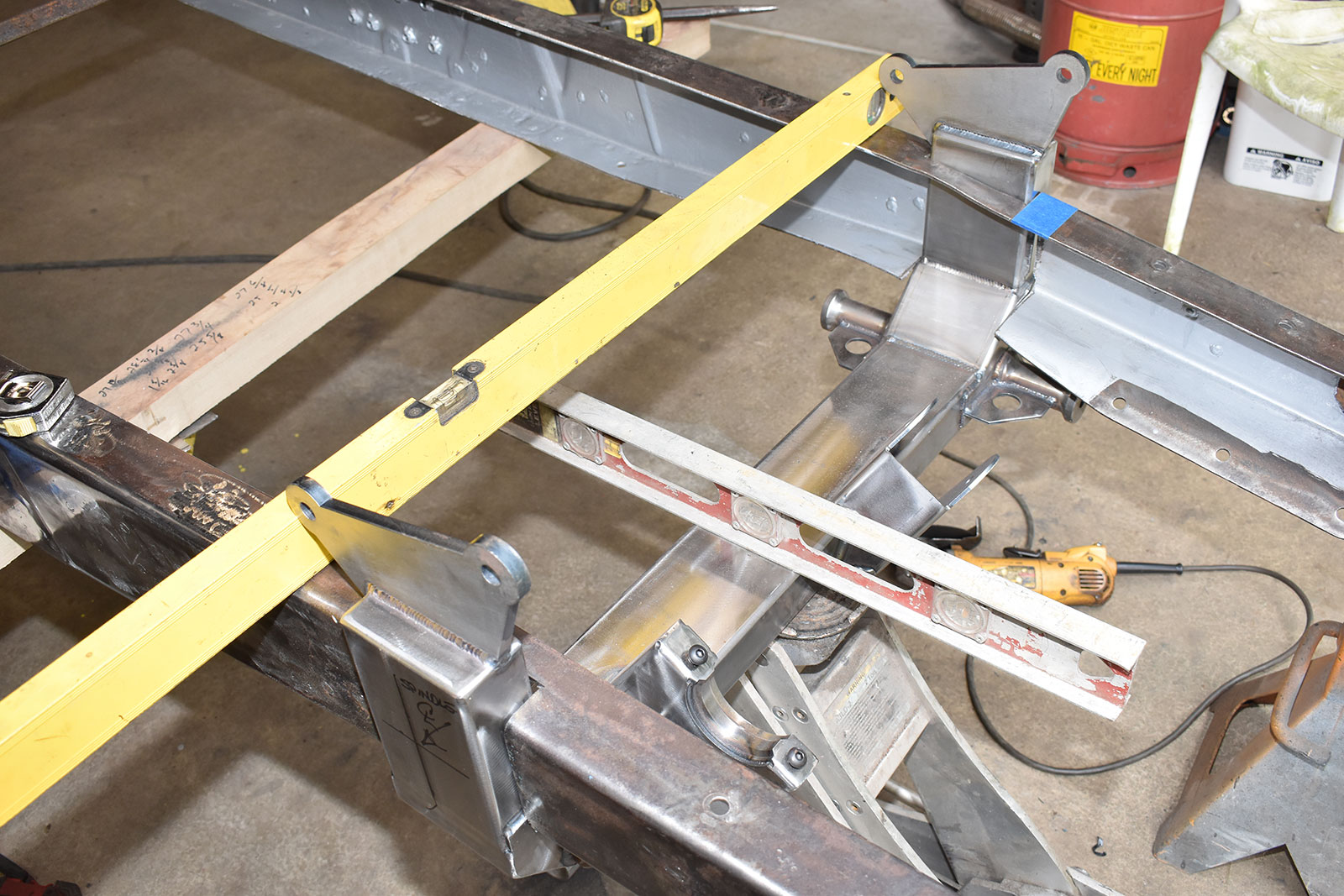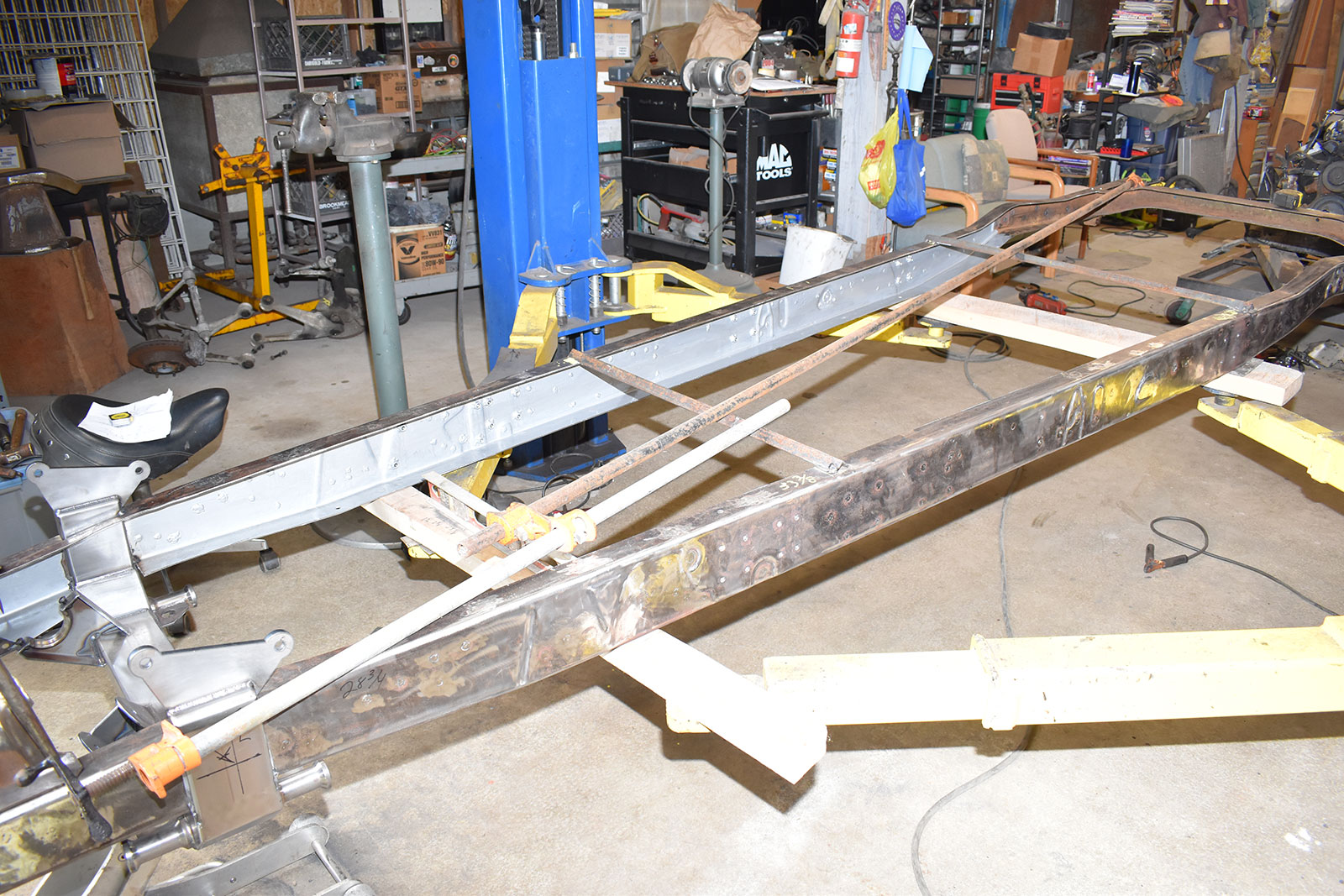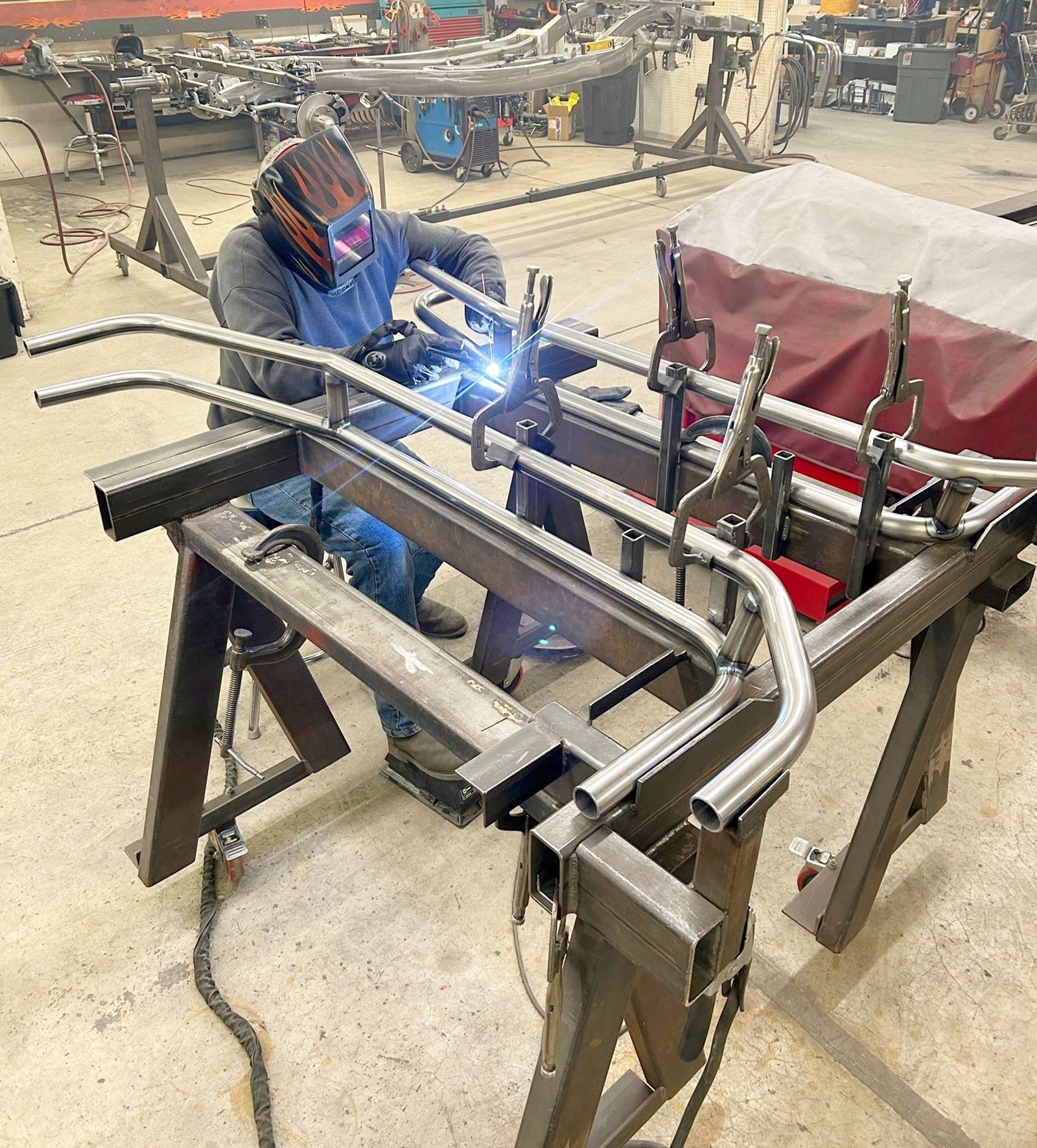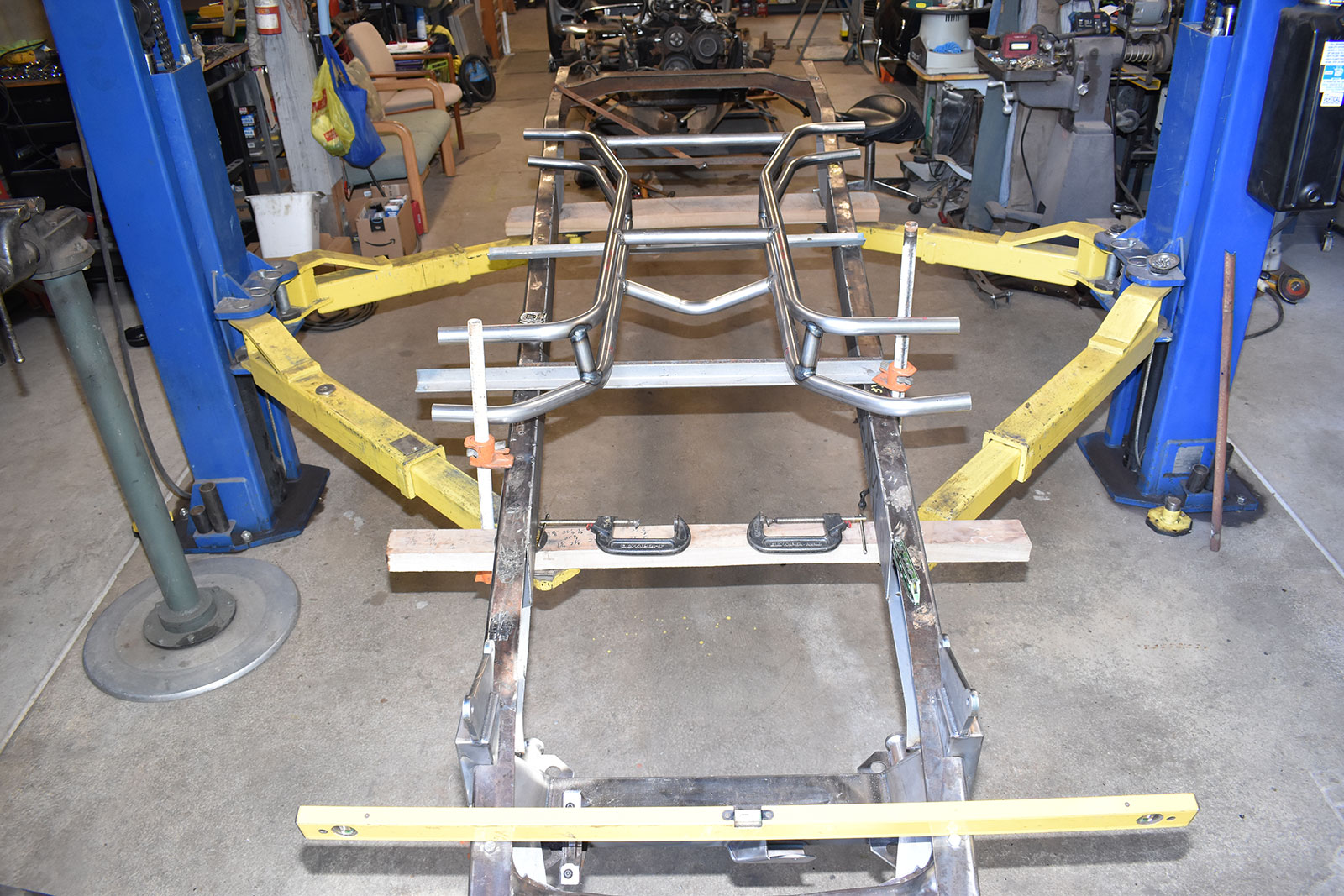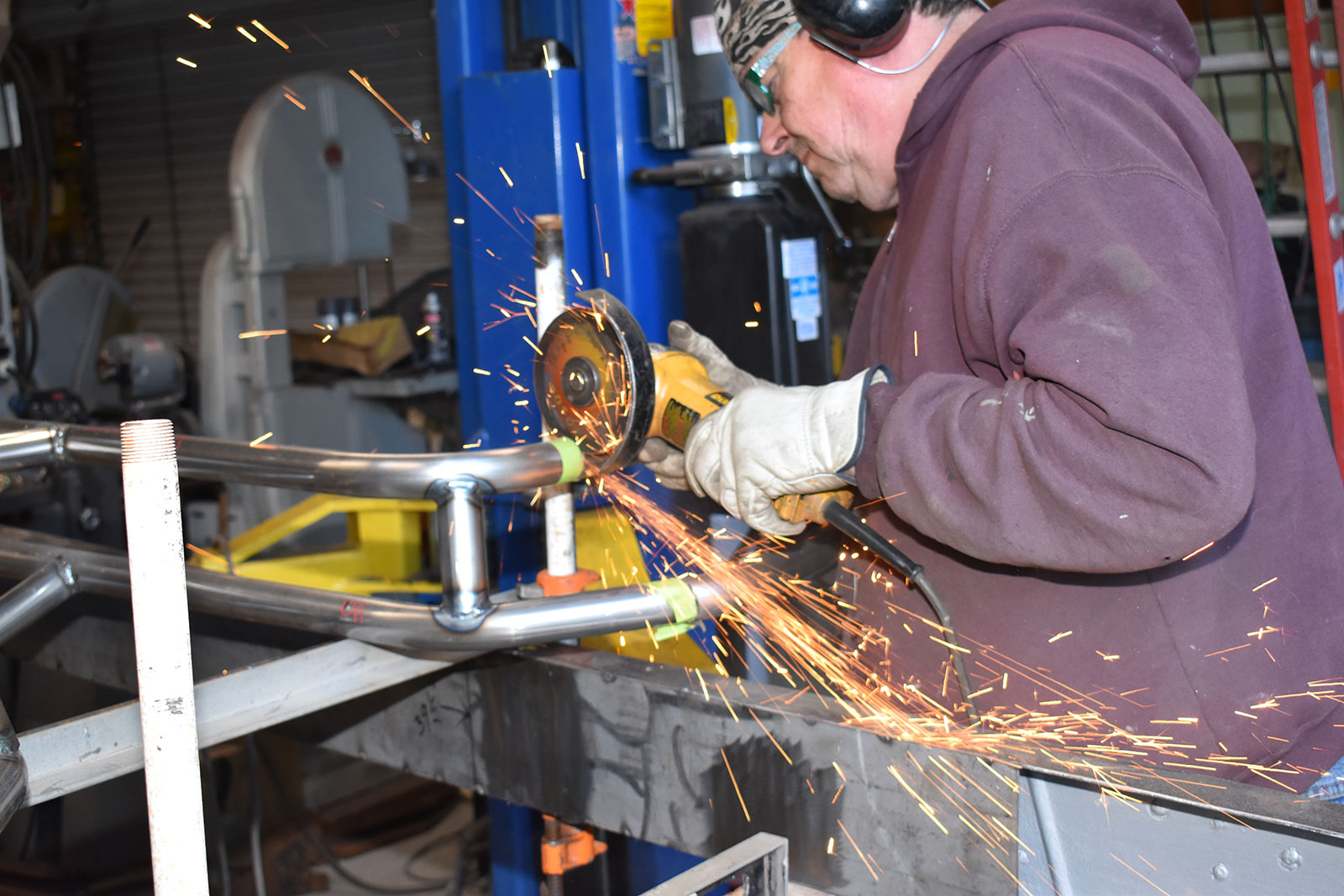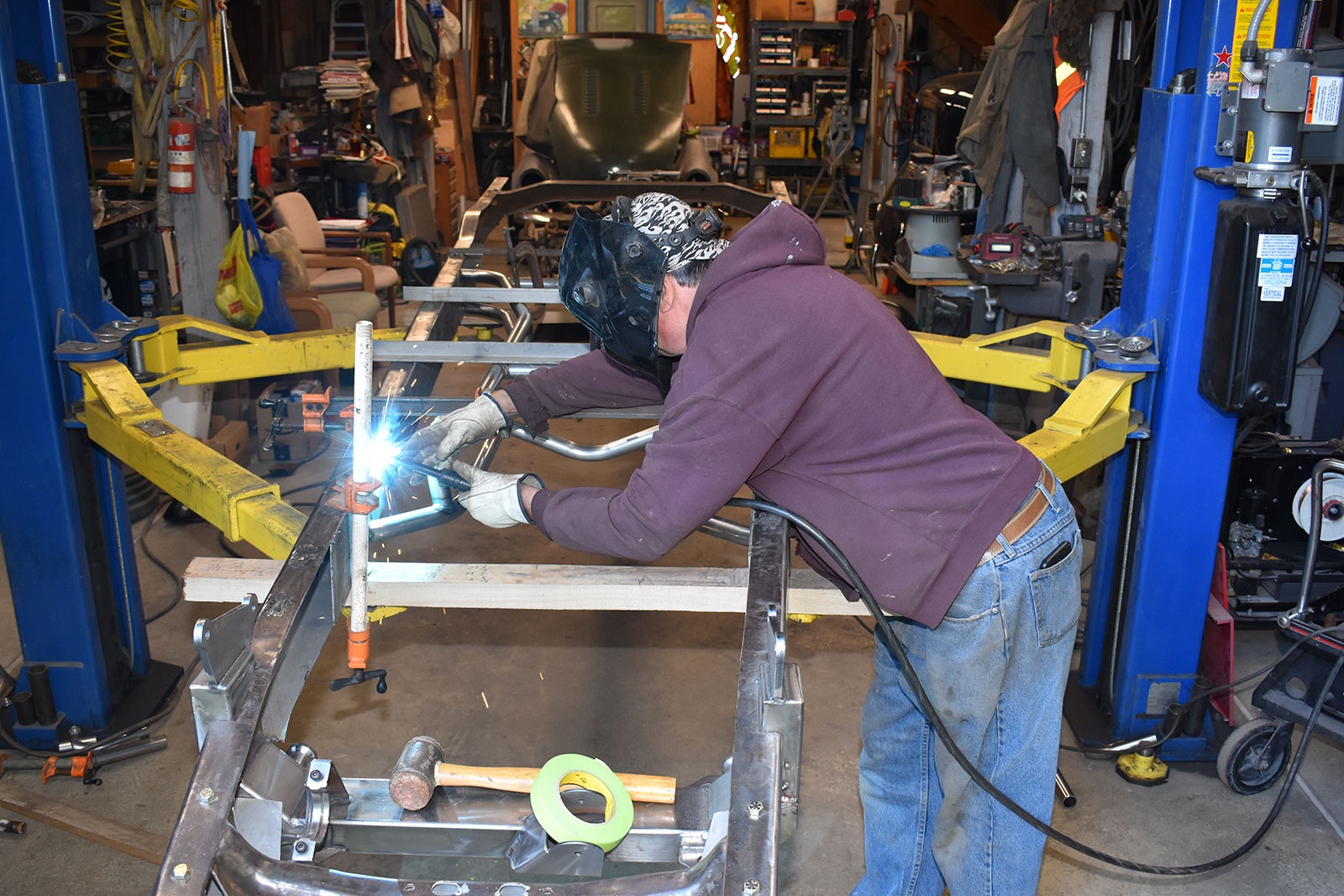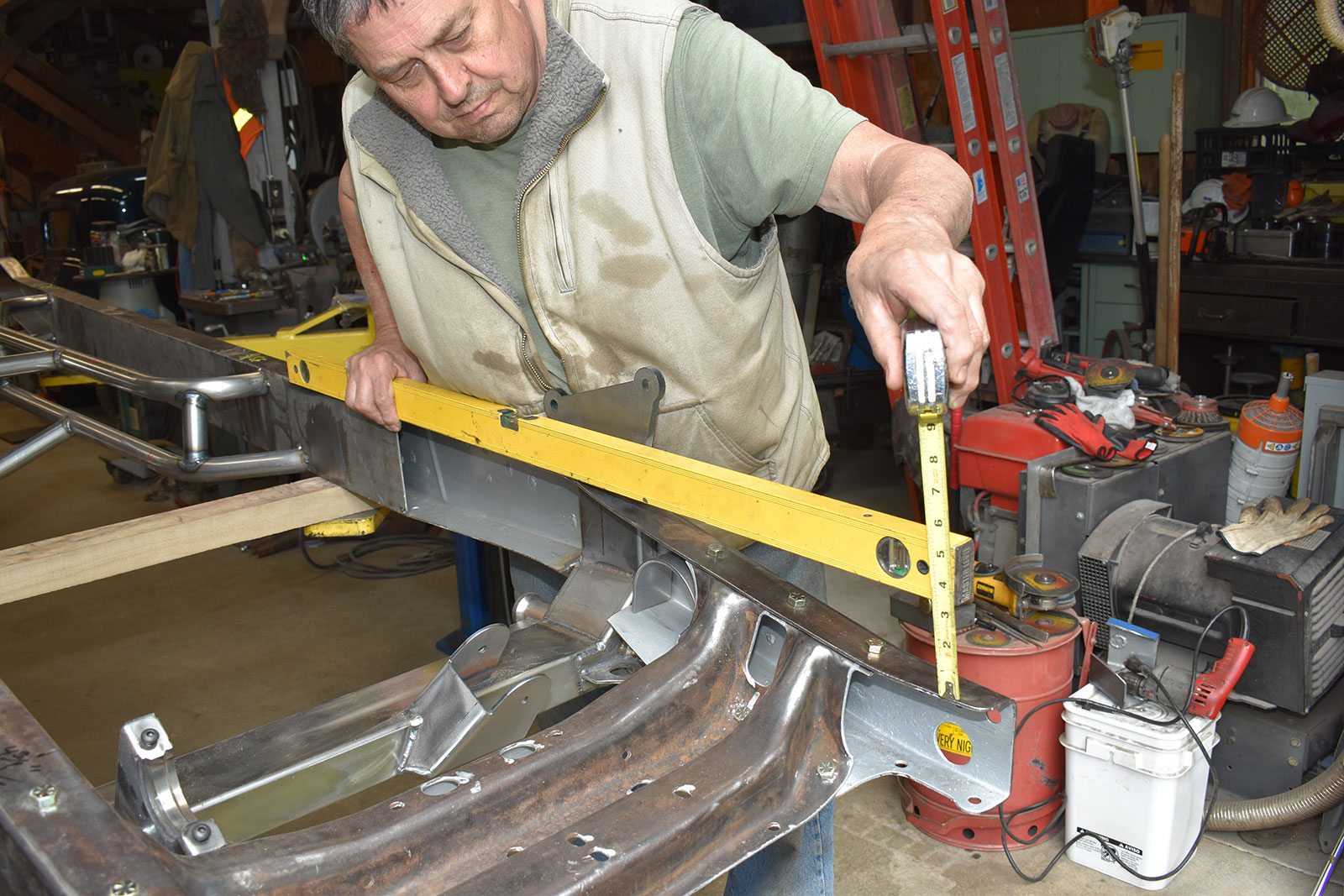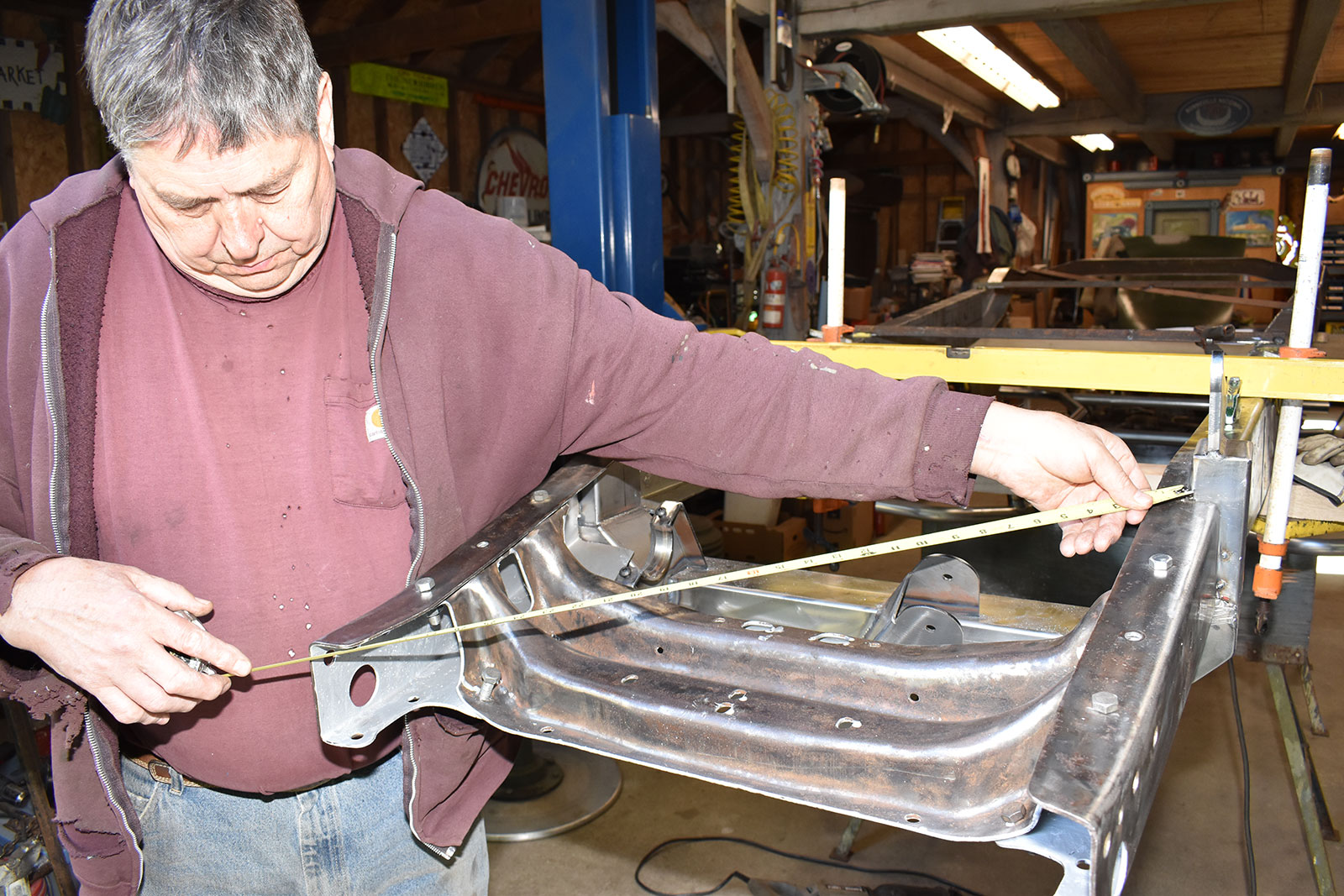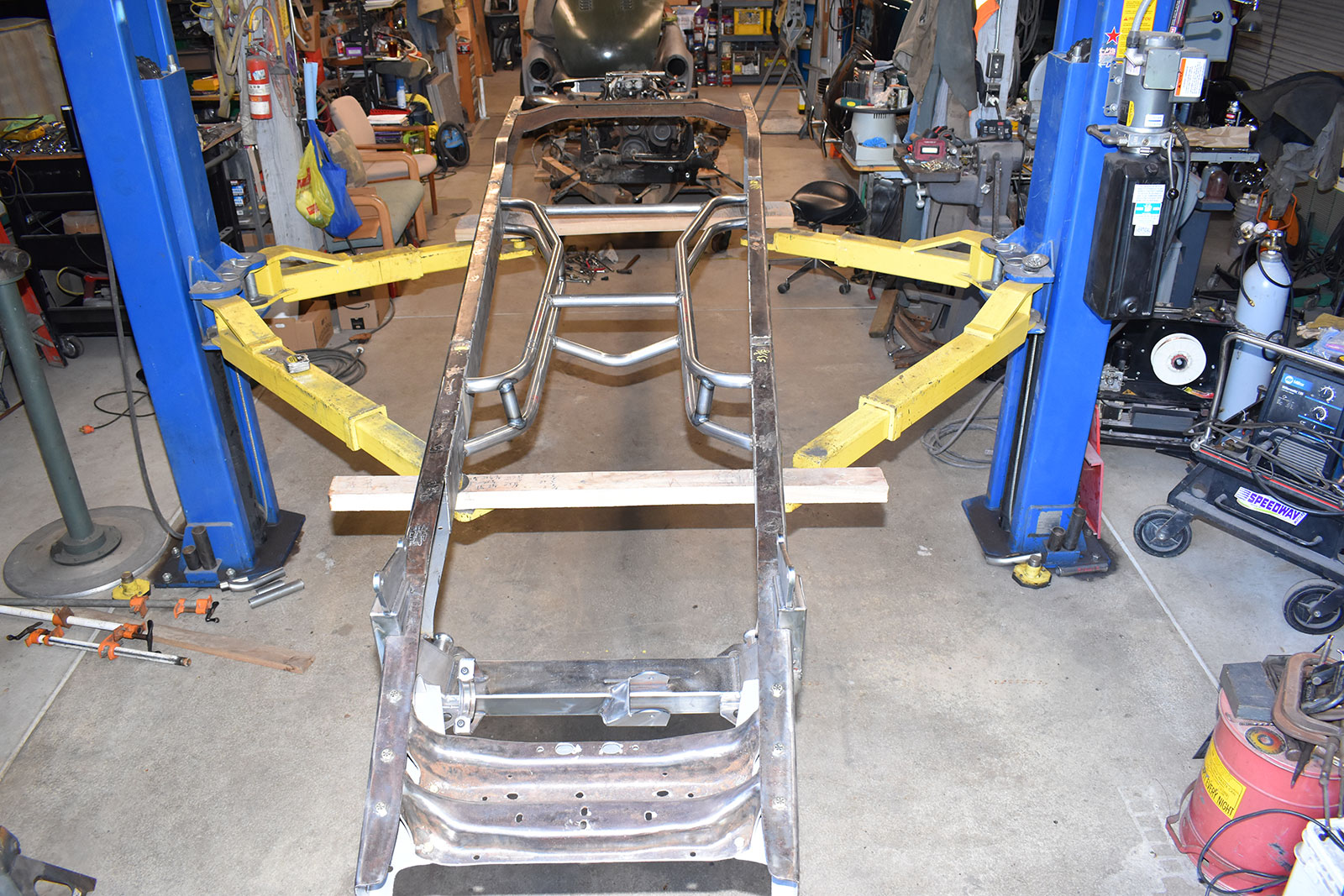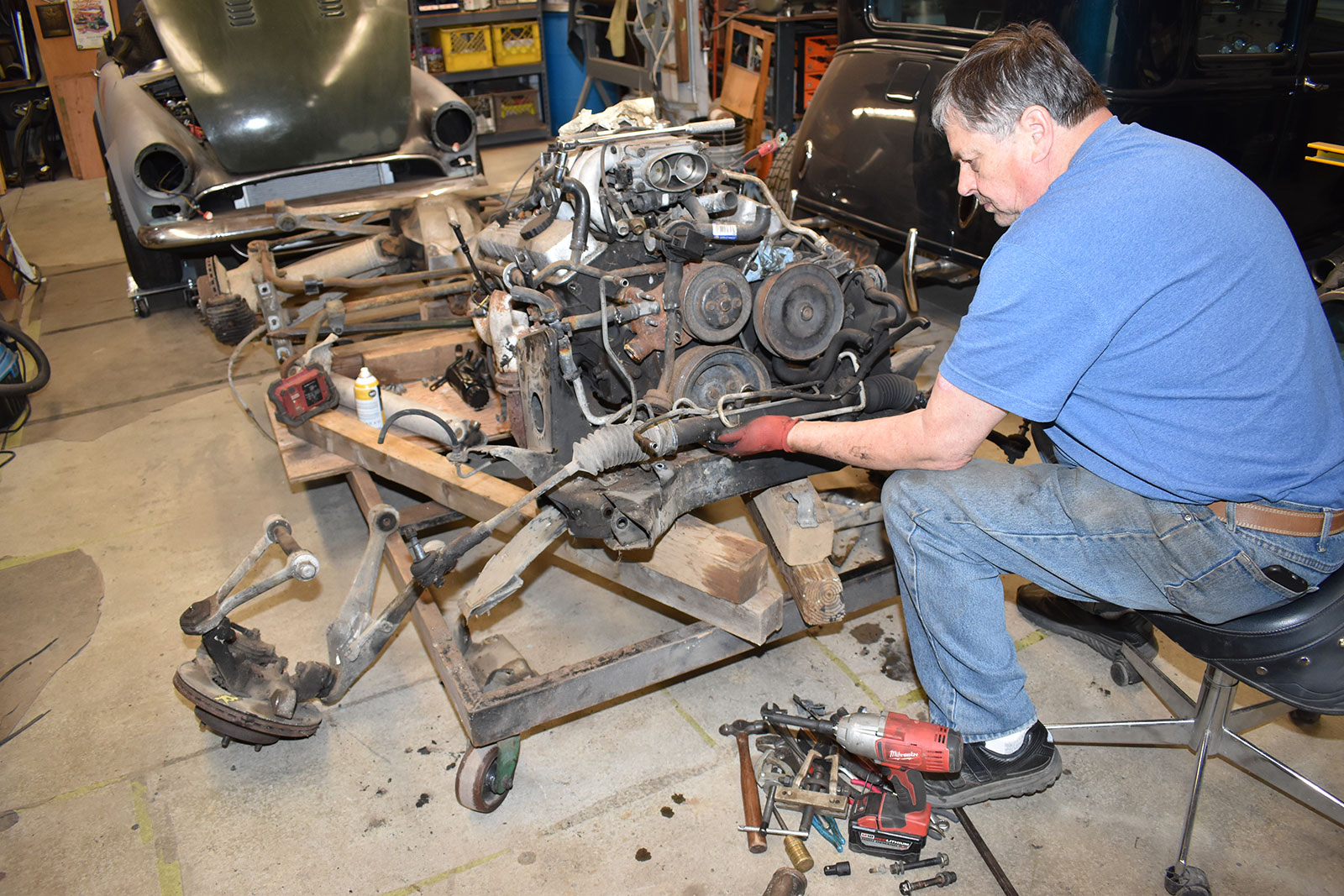 Sources
Flat Out Engineering
(714) 639-2623
flatout-engineering.com
Progressive Automotive
progressiveautomotive.com