Reforming Body Lines With Traditional MetalCraft
By Curt Iseli   –   Photography by Cody Walls
The story of Doug Melson's 1947 Dodge coupe is an all-too-familiar one. Doug is a hot rodder from the quaint Delaware town of Dagsboro, just a few minutes inland from the sands of the Atlantic shore. Back around 2007 he was at an auction a short hop down the eastern seaboard in Ocean City, Maryland, when the '47 crossed the block and Doug waved the high bid. It was a finished, painted car, modestly customized and ready to cruise. Or so he thought.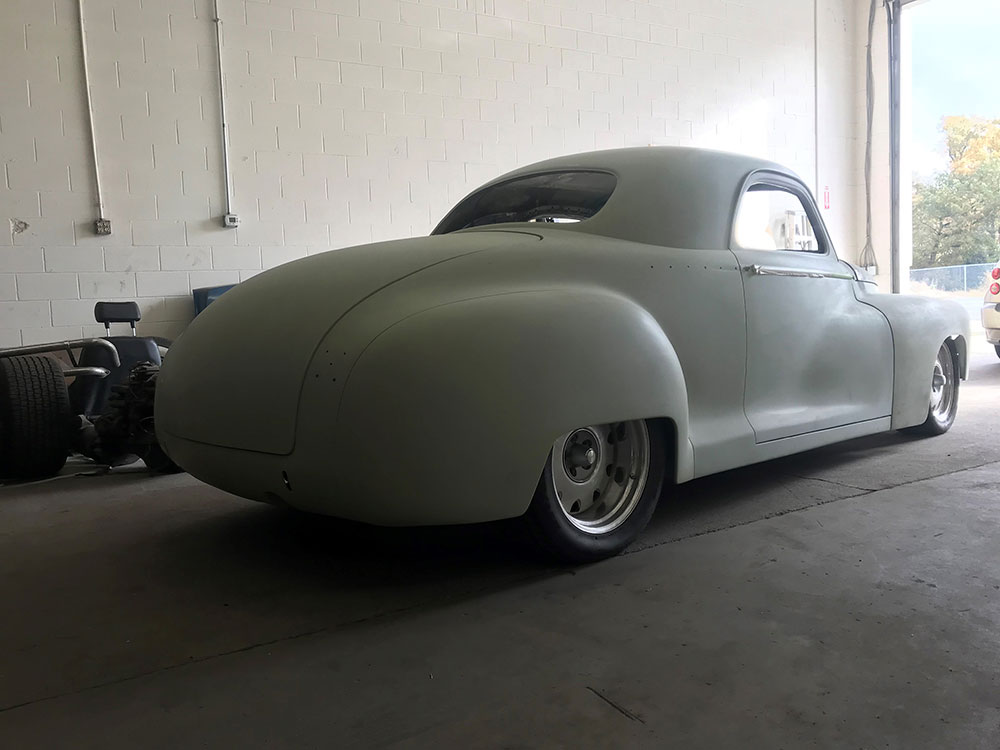 Seventeen miles into the 20-mile drive home the rear end seized and spit out the driveshaft. Apparently, the car left the shop where it was built without a drop of gear oil in the rear. It would have been nice if that was the builder's only oversight, but Doug soon discovered it was a harbinger of a long list of "oversights" that would lead to the complete de-construction and re-imagining of the car at the hands of Cody Walls at Traditional MetalCraft.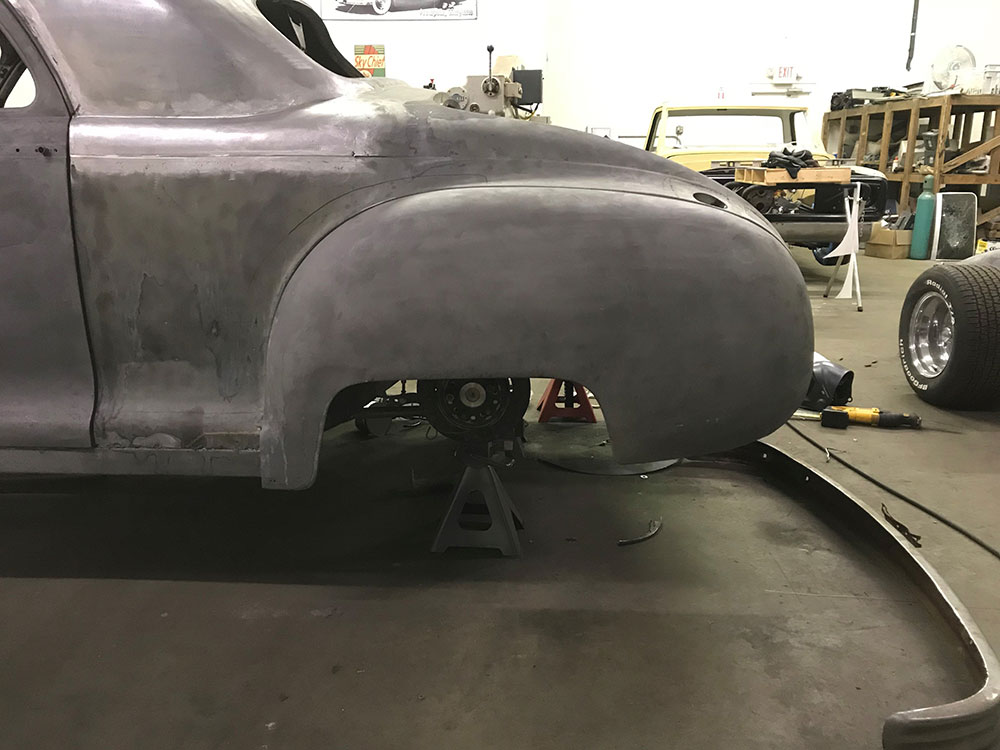 Read more: The Metalwork Behind The GNRS 2022 Award Winning Highboy Coupe
Walls has been practicing metal shaping since 1999 when he enrolled in high school auto body class in his native Georgetown, Delaware. His early efforts earned him a full scholarship to WyoTech (during which time he sold the slammed, wire-wheeled 1964 Impala he built in high school to cover his living expenses), and by 2002 he was working at the well-known East Coast Hot Rod Garage under the tutelage of Ray Bartlett. After five years with Bartlett's crew, he struck out as a freelancer for various east coast rod and restoration shops. Then in 2015 he founded Traditional MetalCraft where he single-handedly tackles everything from mild custom modifications to complete, handcrafted bodies and ground-up hot rod builds.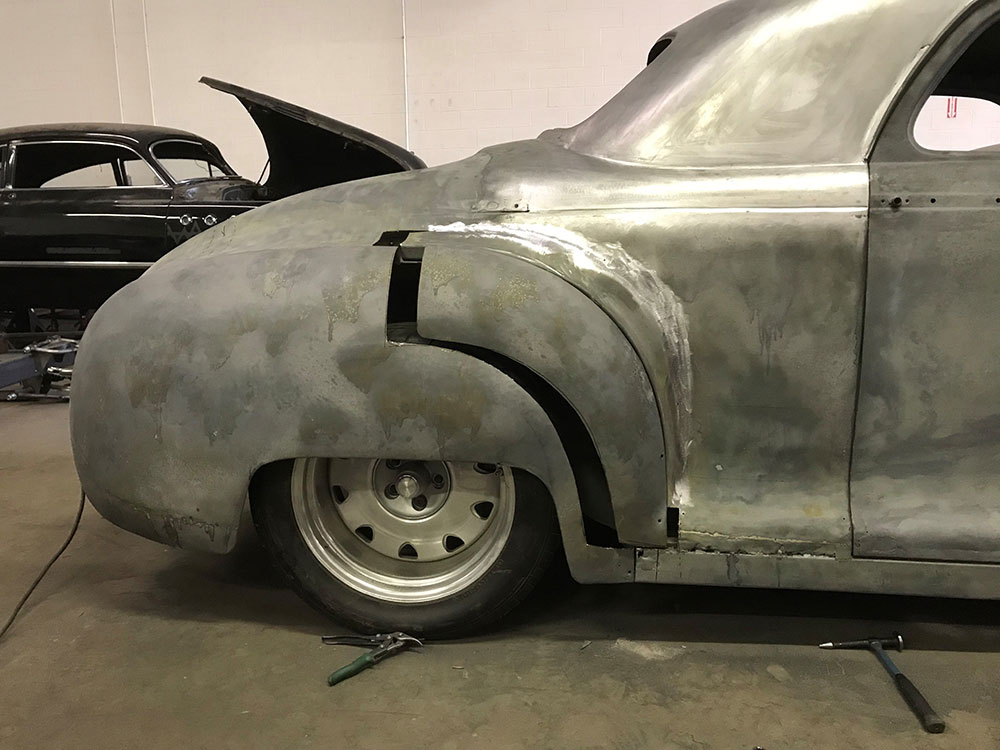 By the time Doug Melson wandered into Traditional MetalCraft, he'd owned the Dodge for about 10 years and it had bounced between five different shops. Updates made along the way, including the addition of a complete Art Morrison chassis and a brand-new Hemi engine, and the body was in primer. "It looked ready to be painted and reassembled," Walls says. "Then I started inspecting the backside of things."
Read More: Fabricating a Custom Dash for a 1934 Ford 5-Window Coupe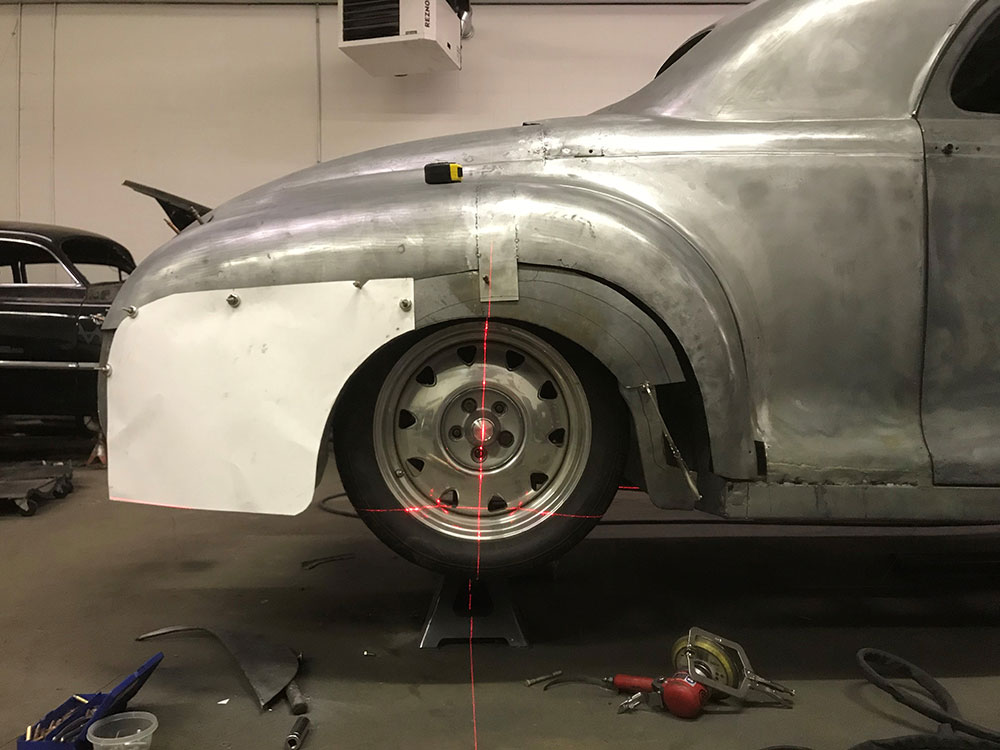 Remember how we said Doug's story was all too familiar? It turned out the excellent body- and prepwork on his coupe was covering some major sins. Not all the modified sheet metal was completely welded in place. The roof was simply tacked on. Long strands of welding wire hung from the backside of various panels, highlighting where someone attempted to fill rust holes with MIG blobs but then gave up and loaded them with filler. It was a mess.
"It really needed everything redone," Walls says. And if everything had to be redone, he thought it presented an opportunity to refine the lines of the car as well. From the time Dodge introduced their three-window coupe in 1941 the proportions were a bit odd, due in large part to the abbreviated roofline and correspondingly long catwalk and decklid. Production of the three-window resumed after World War II with some revamped details, but the same basic shape remained.
Read More: Fabricating Custom Taillights for Stepside Fenders
"The roof had already been extended when it came to me," Walls says, "but it wasn't done right and that would need to be fixed. Beyond that, this car stumped me. Usually, I can envision that this or that is going to look good, but I wasn't exactly sure how to make this one better. So, I called Eric Black of e. Black Design Co."
By now Black's name is well known in rodding circles. He's an illustrator with an eye for detail and an obsession with blueprint-level accuracy when it comes to illustrating hot rod and custom projects. He and Walls have collaborated on several projects, "and I thought he could get us going in a good direction with this one," Walls says.
Read More: The Customizing Guru Continues to Shape Metal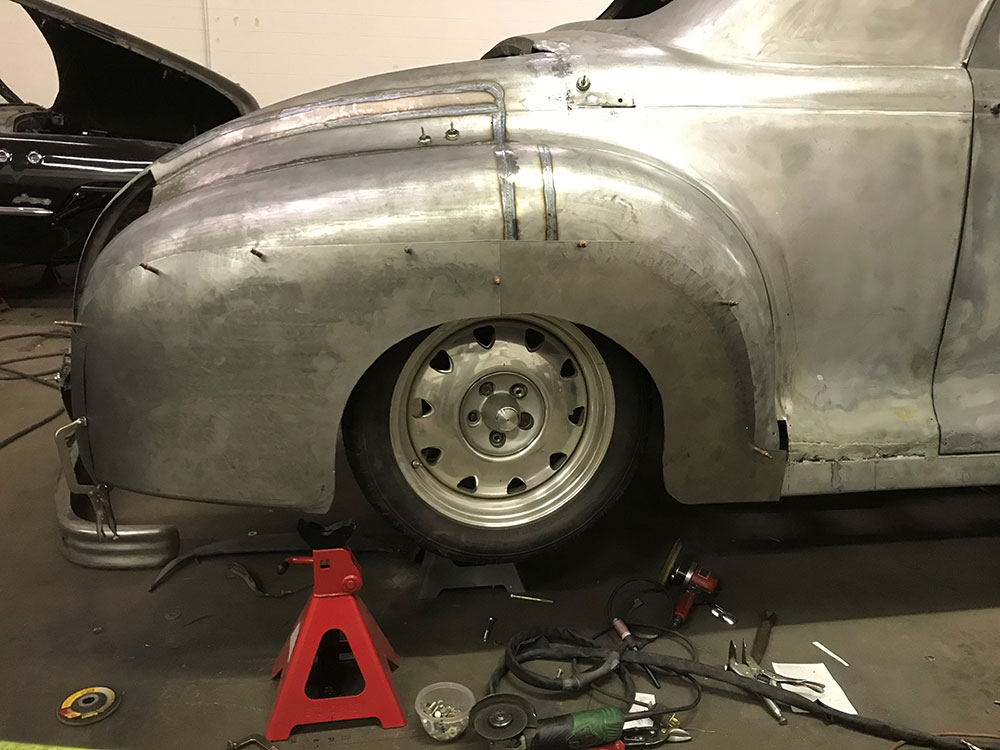 The plan Black devised is filled with the kind of subtle custom body work modifications that can really change the complexion of a car without being immediately apparent to the casual observer. When you're talking about pancaking hoods, re-arching wheel openings, and re-contouring fenders and decklids by fractions of inches, individual changes can be nearly indiscernible. But stand back and the cumulative effect is apparent.
Over the course of the next few issues, we'll examine how Walls transferred those fractions of inches called out on Black's renderings onto the 1947 Dodge's sheet metal. As with many projects of this magnitude, both the owner's resources and the builder's schedule have dictated pacing, and as such this one is going on five years. That's important to note because in that time Traditional MetalCraft has moved into a new building, and Walls' arsenal of equipment has grown significantly.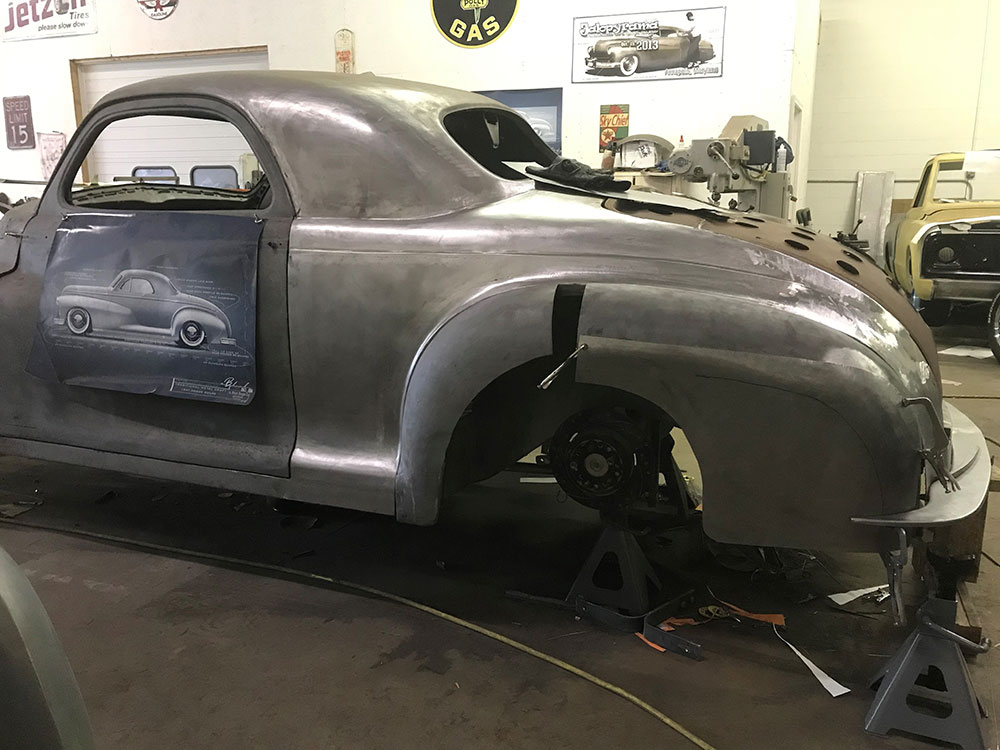 Read More: Fabricating a Custom Three-Piece Hot Rod Hood
In the old building where this project began, he relied primarily on hand tools to shape metal. A selection of Martin and Snap-On body hammers and a pair of Martin dollies are always within reach. Alongside the hammers is perhaps the coolest tool on the workbench: a slapper Walls made using a late-'40s masonry tool that belonged to his great-grandfather. A relatively new ProLine planishing hammer, built by the late Clay Cook, along with a 1959 Pullmax P-5 help him coax flat steel into sweeping contours for larger panels. When he moved into the new building, he added a massive, cast-iron MetalAce English wheel from Trick–Tools, and, more recently, a Powell power hammer. Although the English wheel requires an extra set of hands to operate (a call often answered by Walls' wife, Erin), it and the power hammer have cut down on labor time significantly. Still, those body hammers and dollies still see action every single day.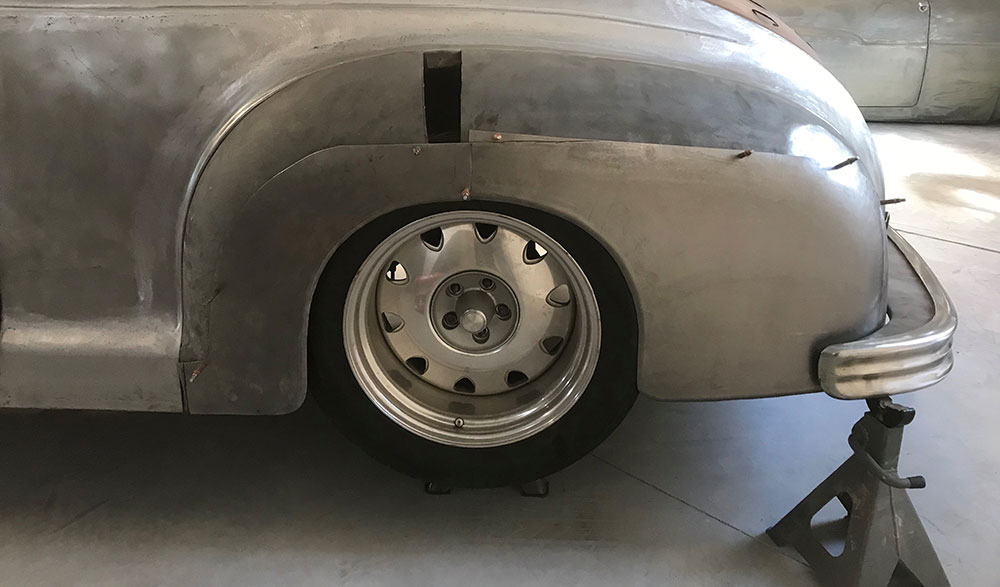 For our purposes, it's helpful to be able to show how Walls modified this Dodge during a period when his tool library was expanding. While not everyone has the space or budget for a power hammer, good-quality body hammers and dollies are readily available and relatively inexpensive for any home hobbyist, and you'll see how to put them to good use. Conversely, as your skill level and interest in metal shaping grows, you'll see the advantages offered by larger, professional equipment. MR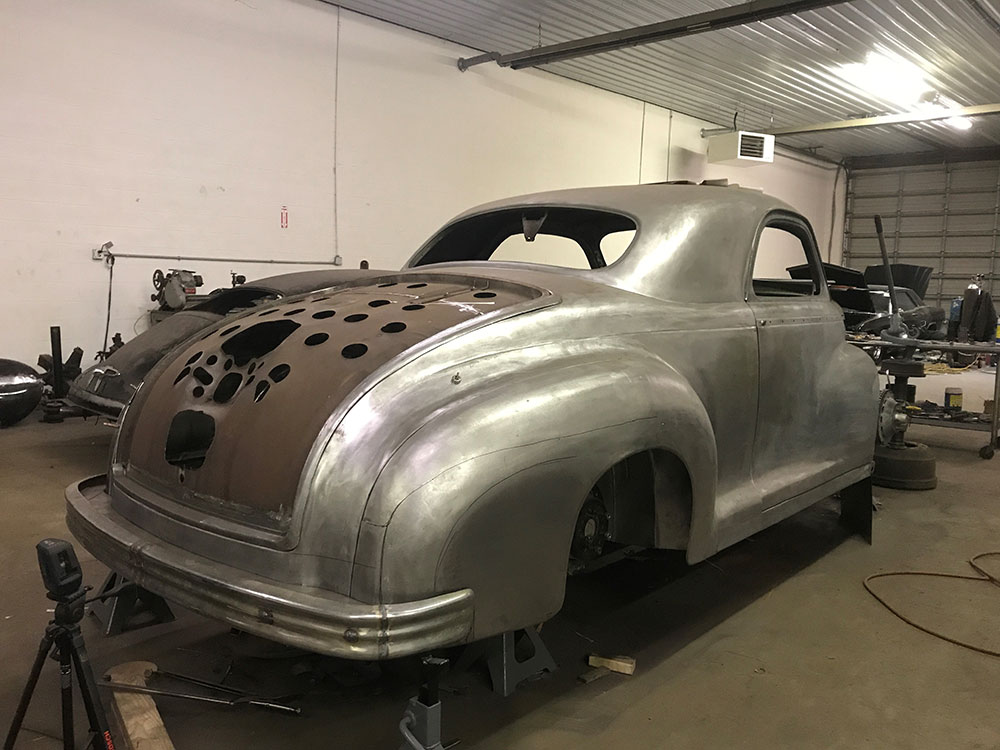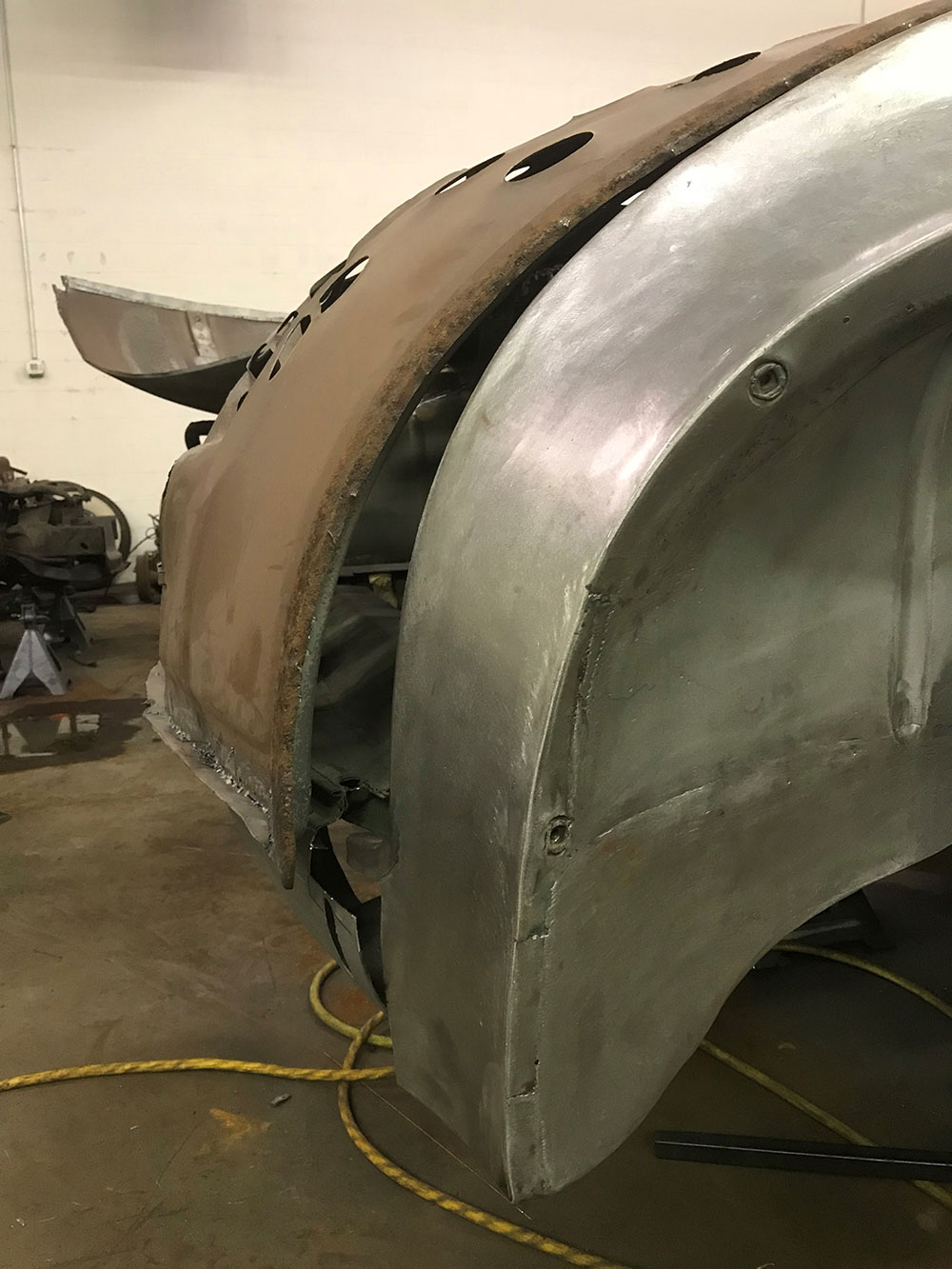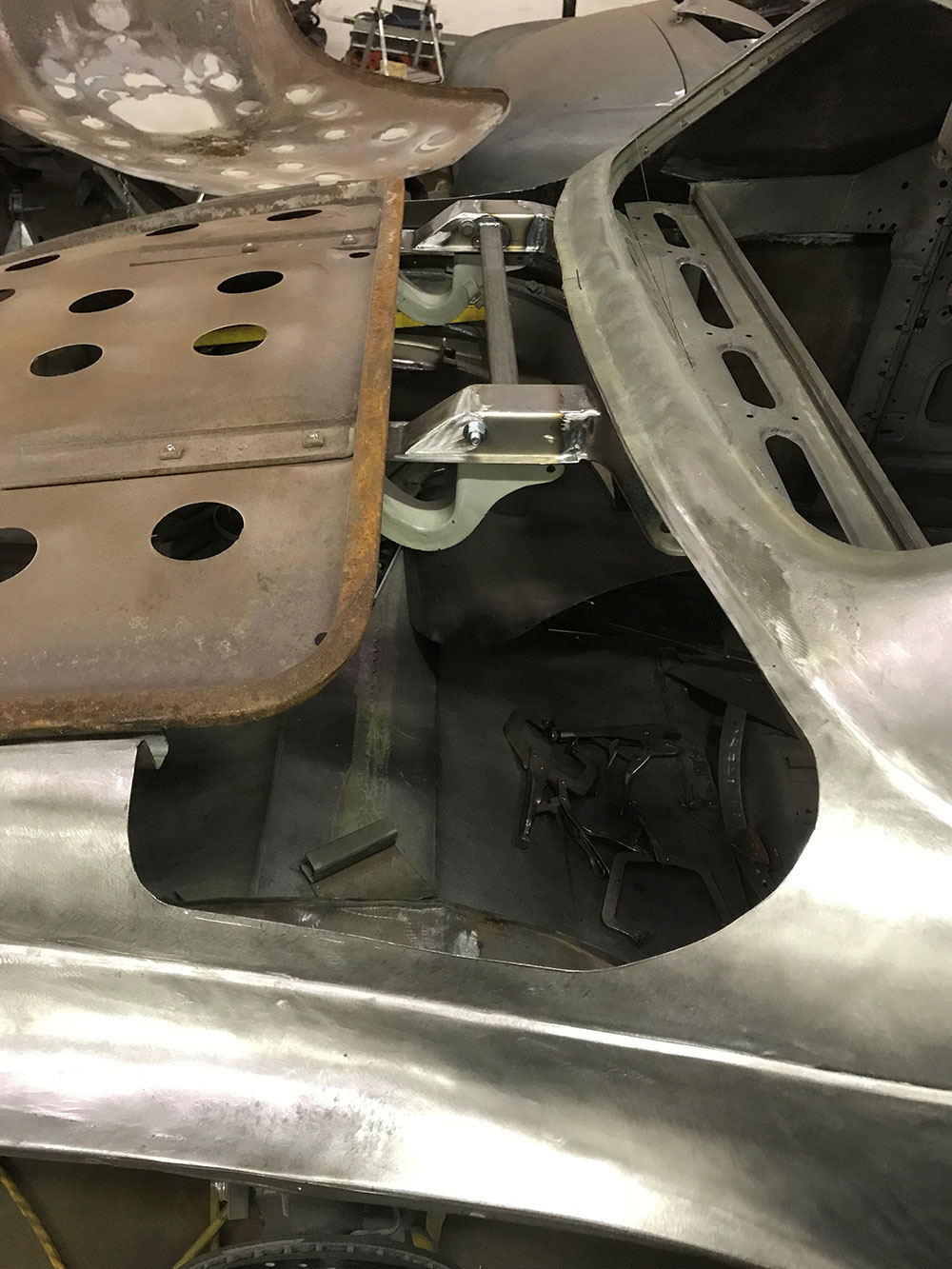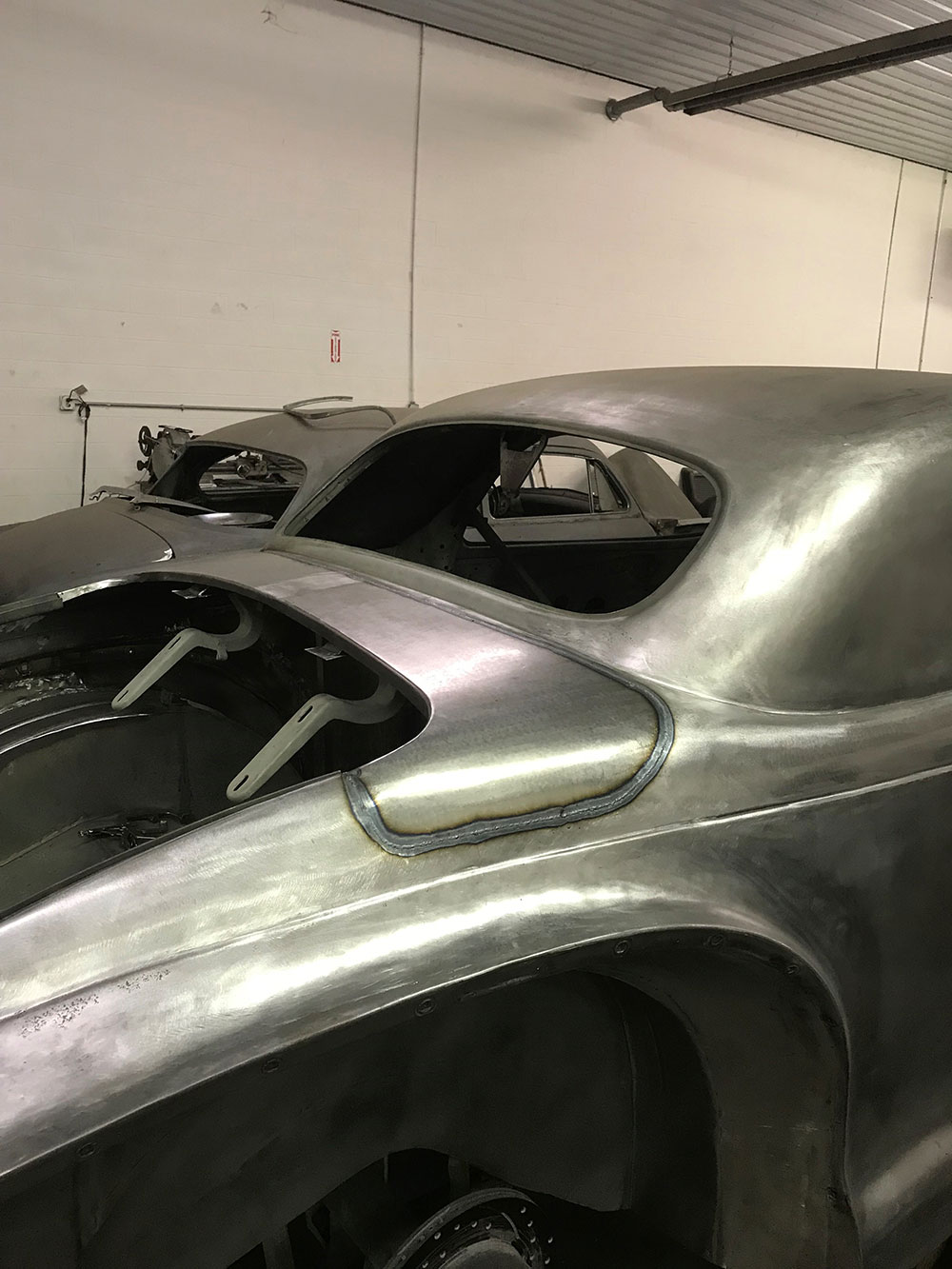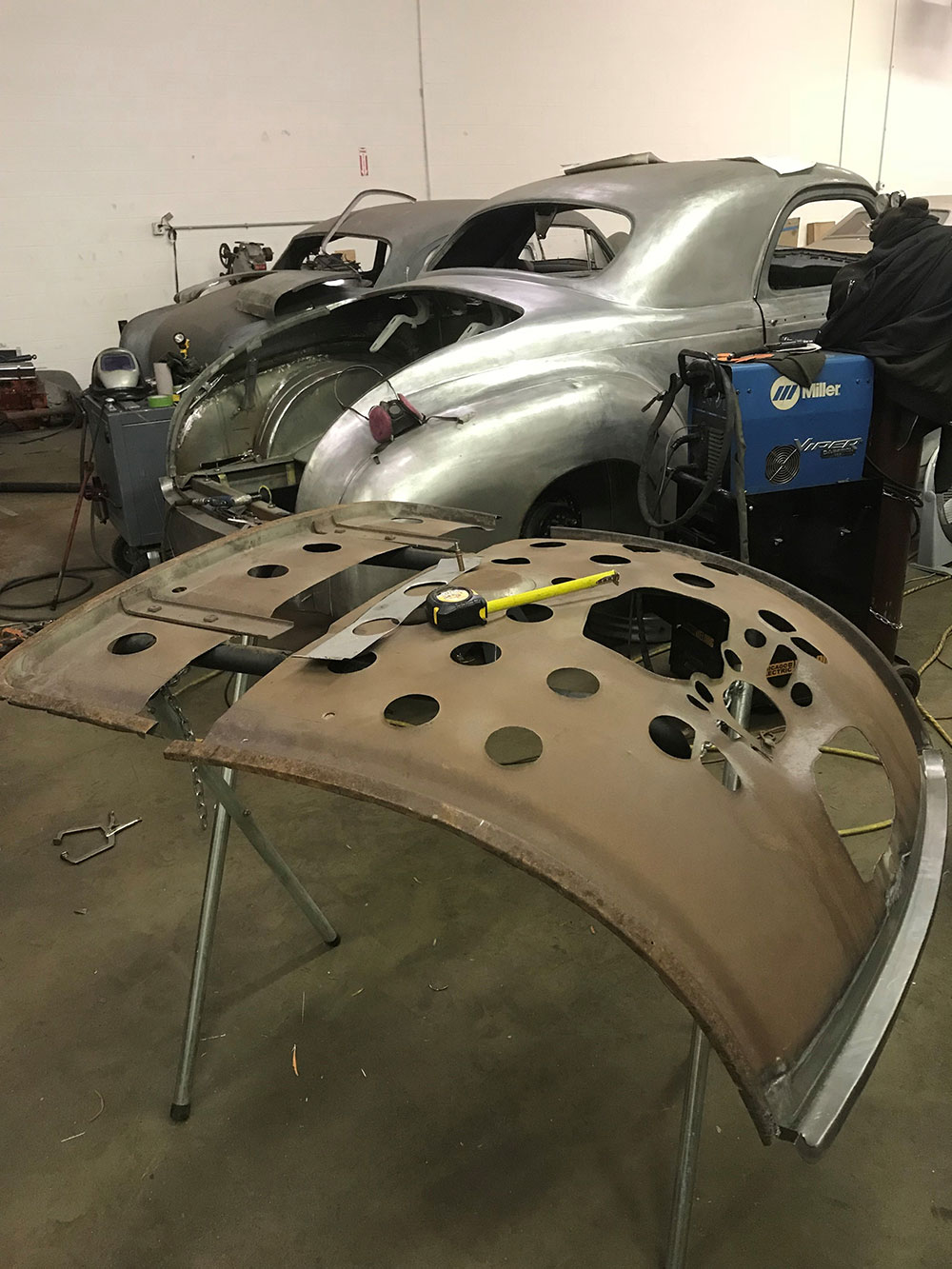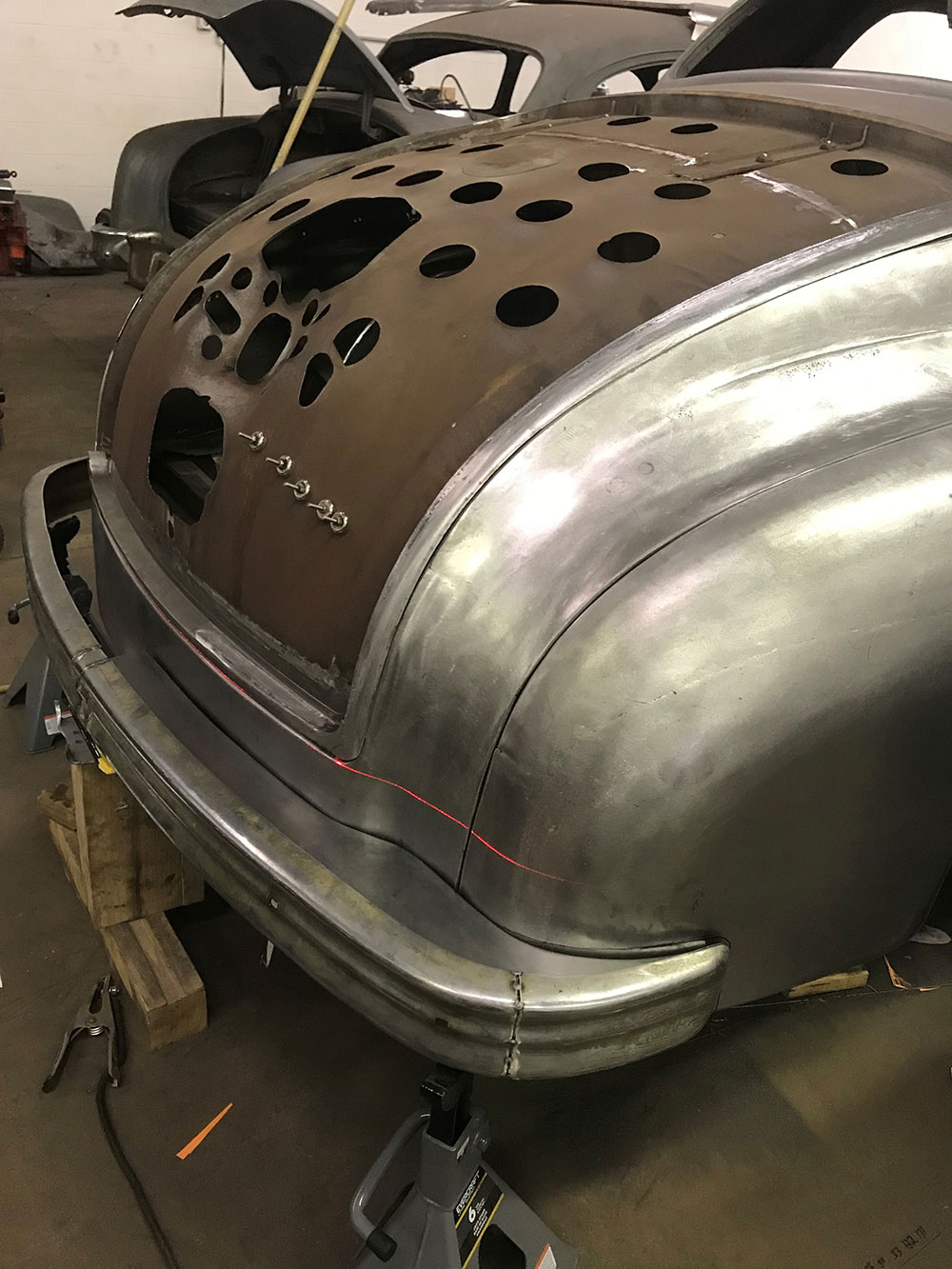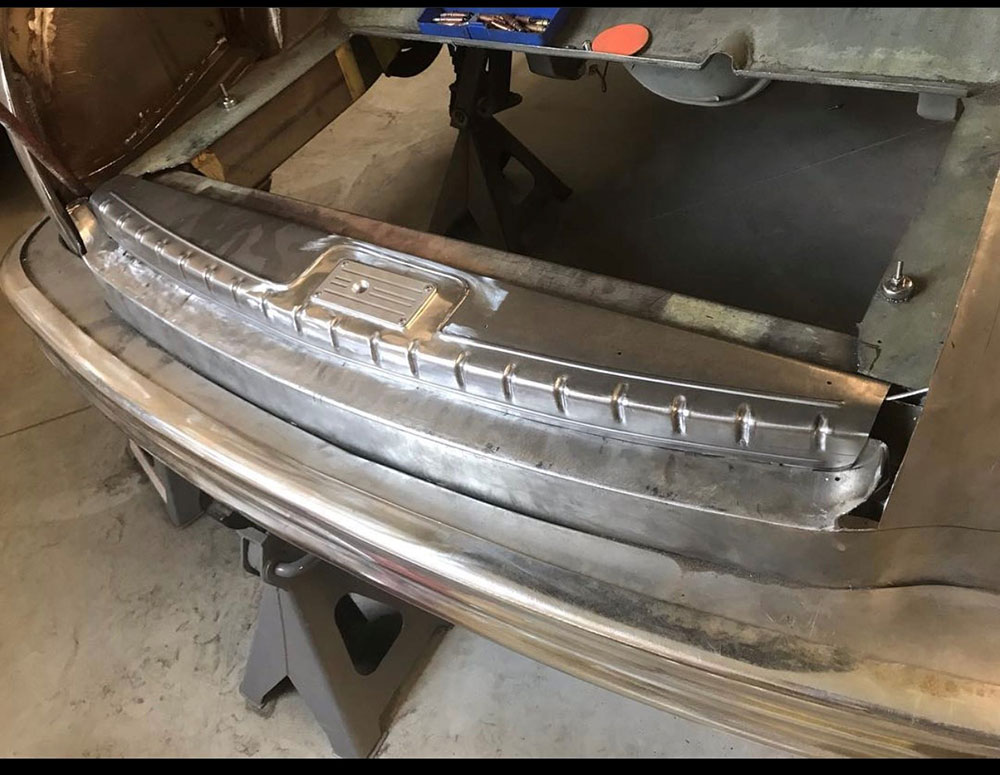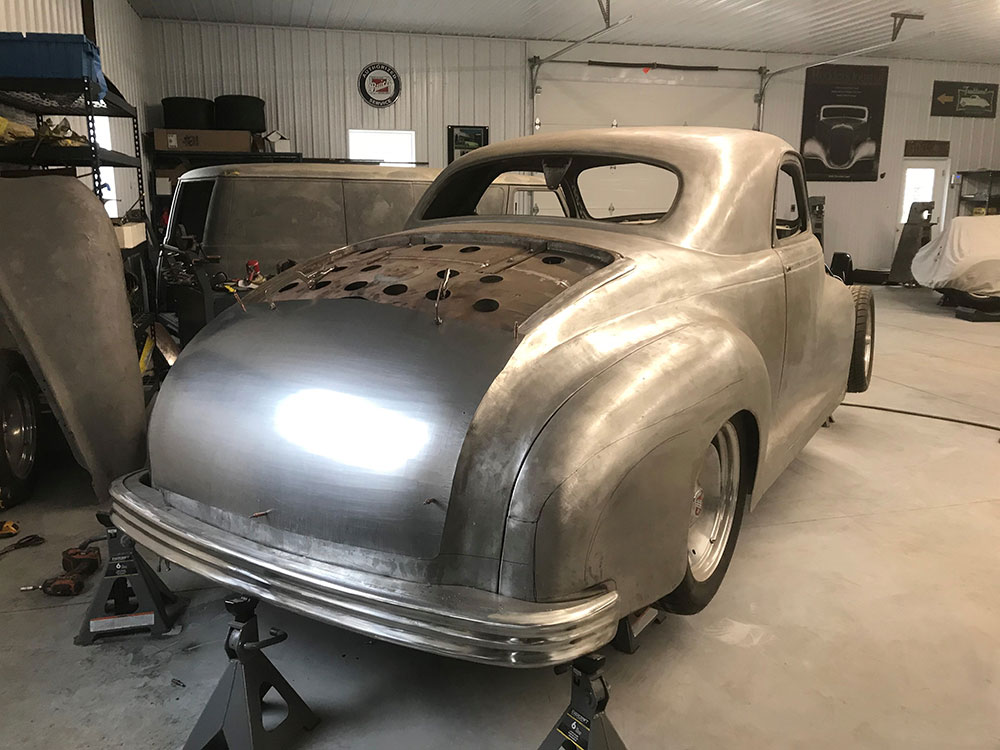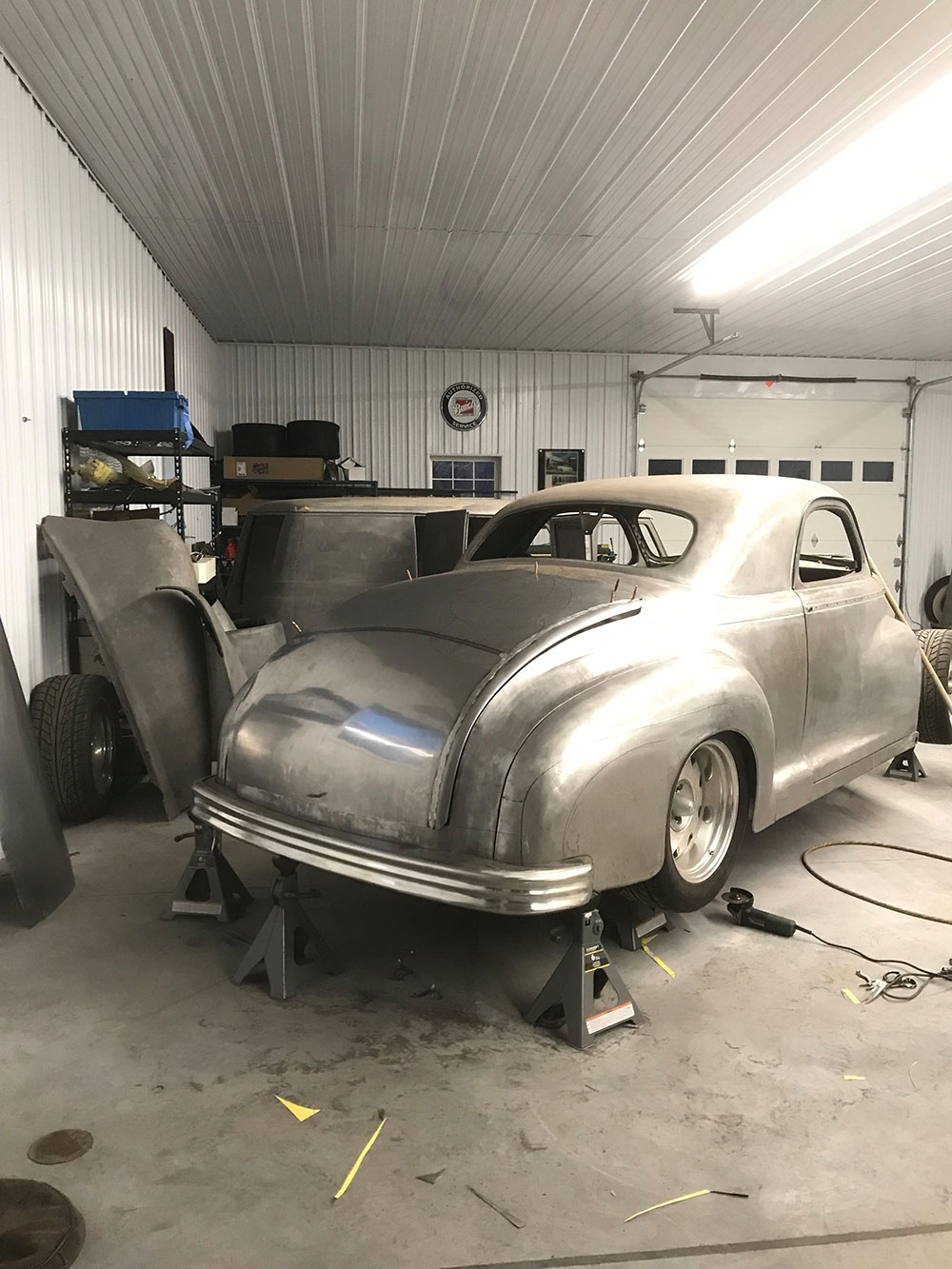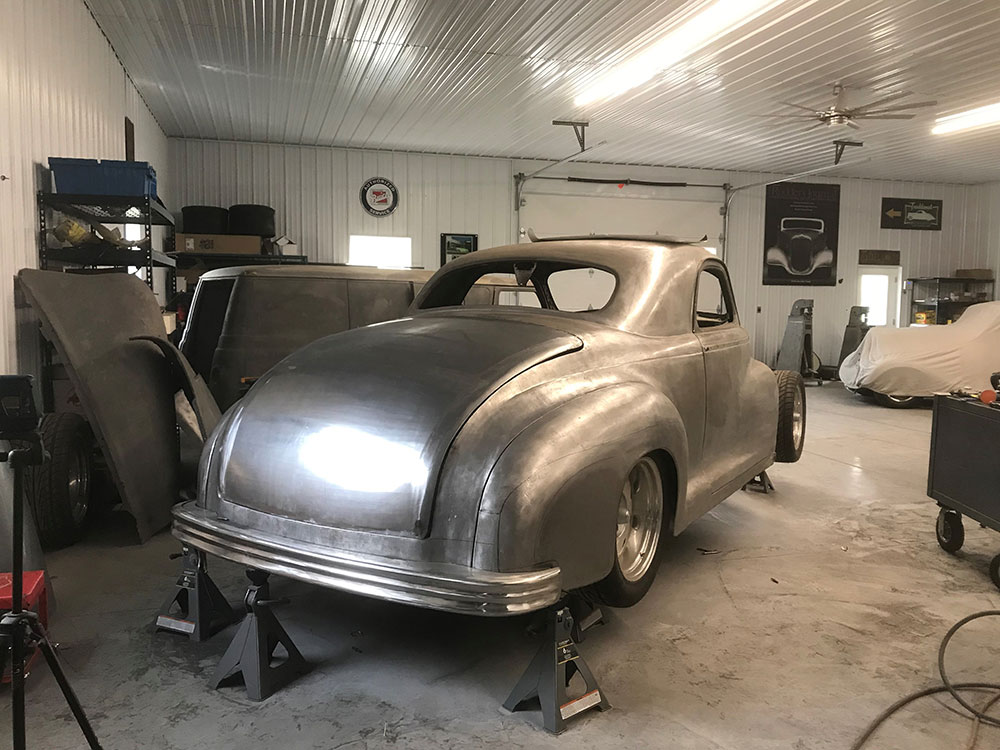 Source
Traditional MetalCraft
(302) 747-6140
traditionalmetalcraft.com