Clampdown Competition Shares Insight on Plumbing, Bending, Flaring, and Forming Brake Lines For Your C10 With Speedway Motors & Wilwood
By Ryan Manson   –   Photography by the Author   –   Videography by Ryan Foss Productions
When it comes to plumbing a disc brake system, you'll find as many opinions as you will options when it comes to everything from line size to material, flaring techniques, and hardware. Here at the Clampdown Competition garage, we've had great experience using a simple kit from Speedway Motors, in addition to a handful of various fittings and hardware. So, when Editor Fortier invited me out to the ITGM Tech Center with the request to plumb his C10 project truck, I only had one request; contact Speedway Motors and get one of their stainless steel brake line kits on its way.
Read More: First Gen C10 Tilt Steering Column Install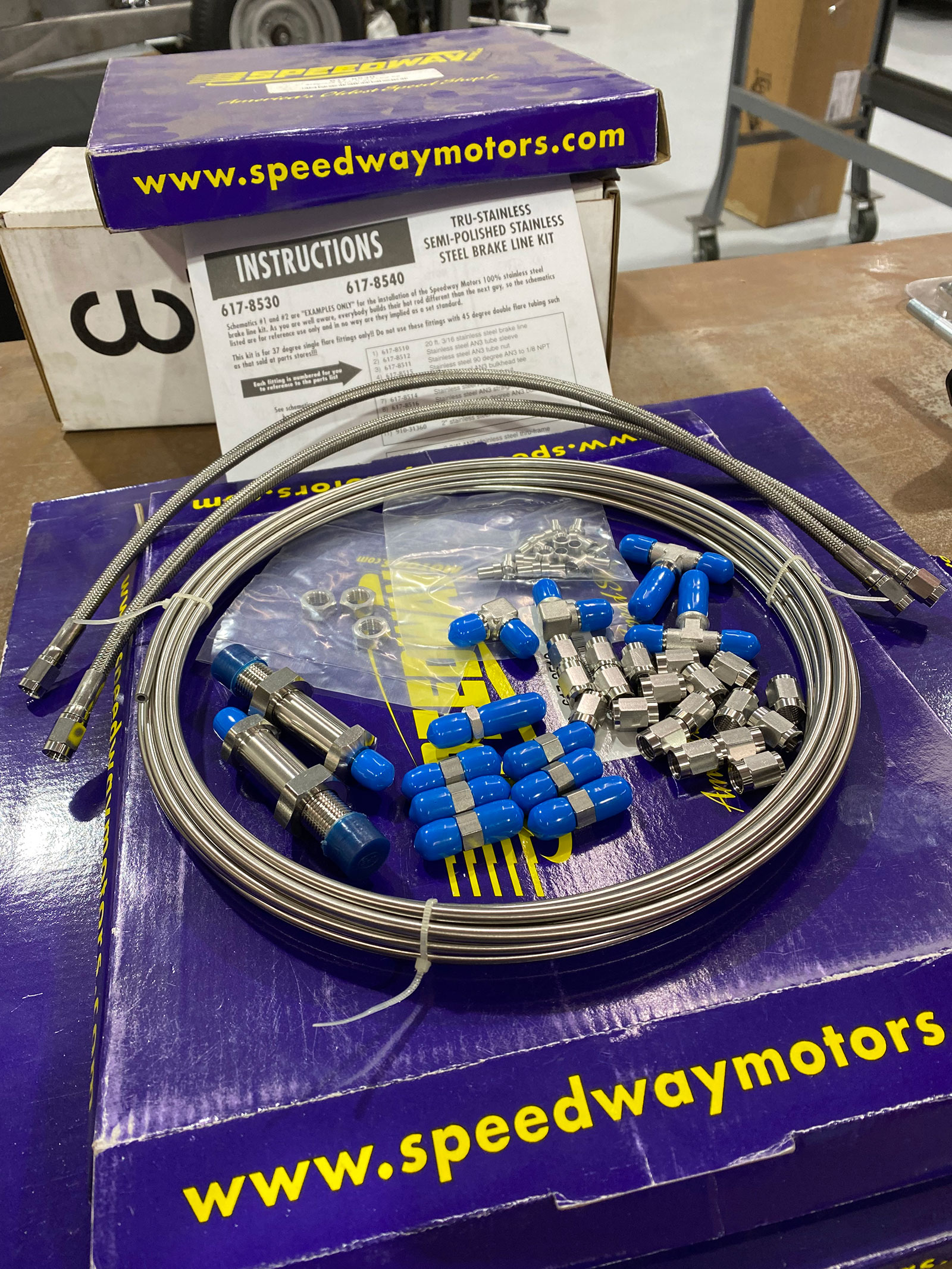 Brake Master & Pedal Assembly
Rob's truck was already a roller—that is it already had a full complement of Wilwood brake components bolted both front and aft. As we mentioned, it was lacking in plumbing but it was also lacking a brake pedal, linkage, and master cylinder. With the part numbers of both the front and rear calipers in hand, Rob contact Mike Hamrick at Wilwood, who recommended the correct size (7/8 inch) for Rob's setup in a manual brake design. Inside the cab, a Lokar Performance Products Direct-Fit billet aluminum brake arm will handle the task of transmitting the pedal pressure to the master cylinder, adding a little style all the while.
Flaring Brake Lines
Working with stainless steel can be more difficult than some of the modern brake line materials, Ni-Cop for instance, but as far as aesthetics go, it's our favorite. While perfecting a double-inverted flare in stainless steel can be something of a black art, executing a flawless 37-degree flare to couple with an AN tube and nut isn't given the proper tools. We also like the fact that the stainless lines and hardware won't oxidize anywhere near as much as their steel counterpart and can be polished to perfection, if so desired.
Read More: Next Level Pro Touring Truck
Bending Brake Lines
In addition to the proper flaring tools, a decent array of benders is also a must when it comes to forming perfect brake lines, and we have the gamut covered from a super-tight radius bender from Classic Performance Products to a more traditional radius bender from Speedway Motors. Of course, after all those lines are bent up, we can't have them banging around under the truck, so a handful of stainless line clamps from Kugel Komponents were ordered up to keep things nice and tidy.
Read More: V-belt To Serpentine Conversion Kits
Bleeding The Brake System
Once the system is plumbed, it still needs to be bled the old-fashioned way, but not until the master cylinder receives a bench bleeding. This ensures that no air is trapped inside the master's valving that could cause problems down the road. After the master cylinder is bench bled, it's reinstalled on the firewall and the lines reattached, then it's time to get to cracking each caliper's bleeder valve, starting with the furthest from the master cylinder. Slowly but surely the air was worked out of the system until we achieved a nice, solid pedal. From there, it's time for a drive and a few brake system checks to correctly bed in the brake pads and adjust the rear proportioning valve. CTP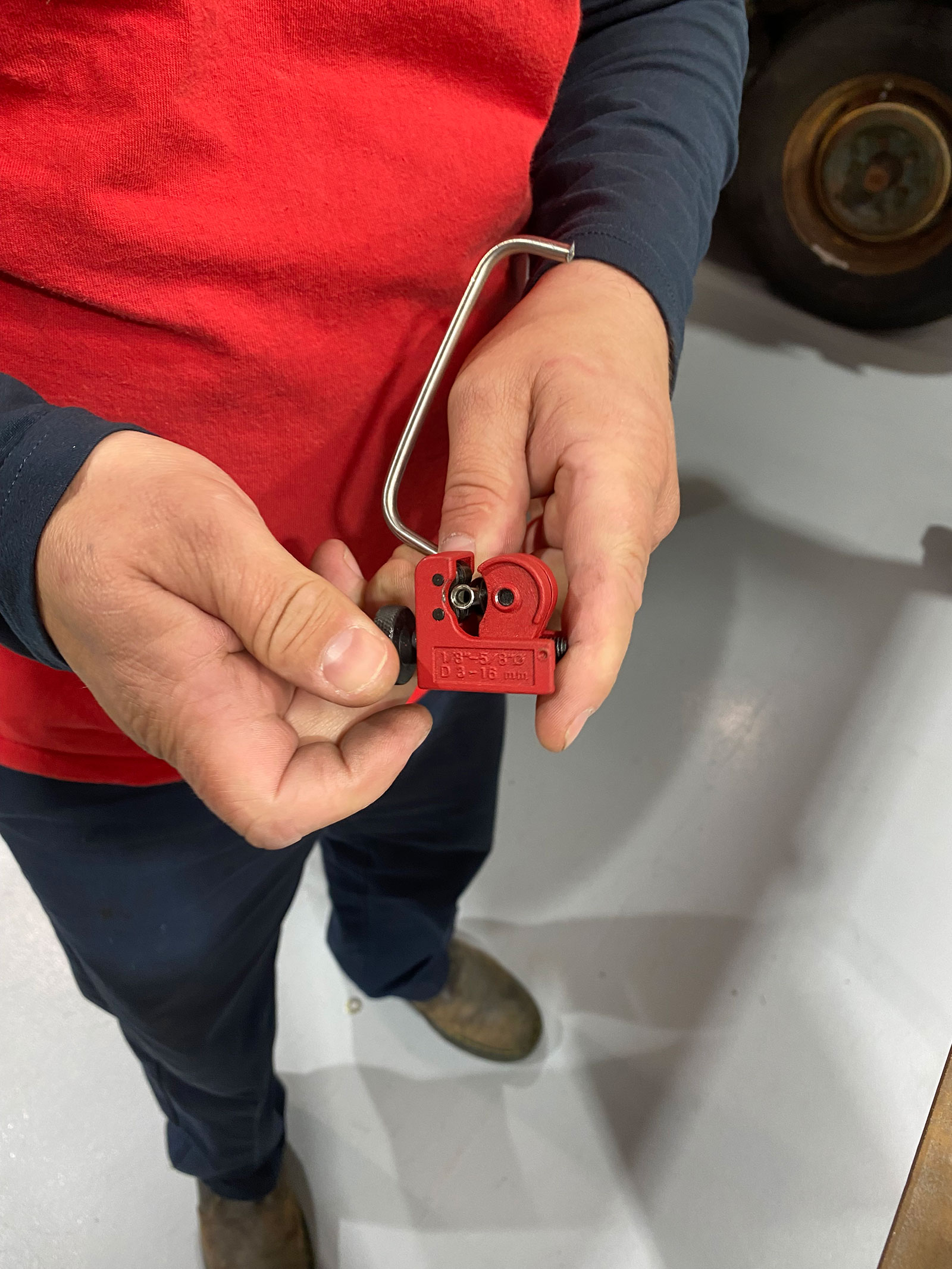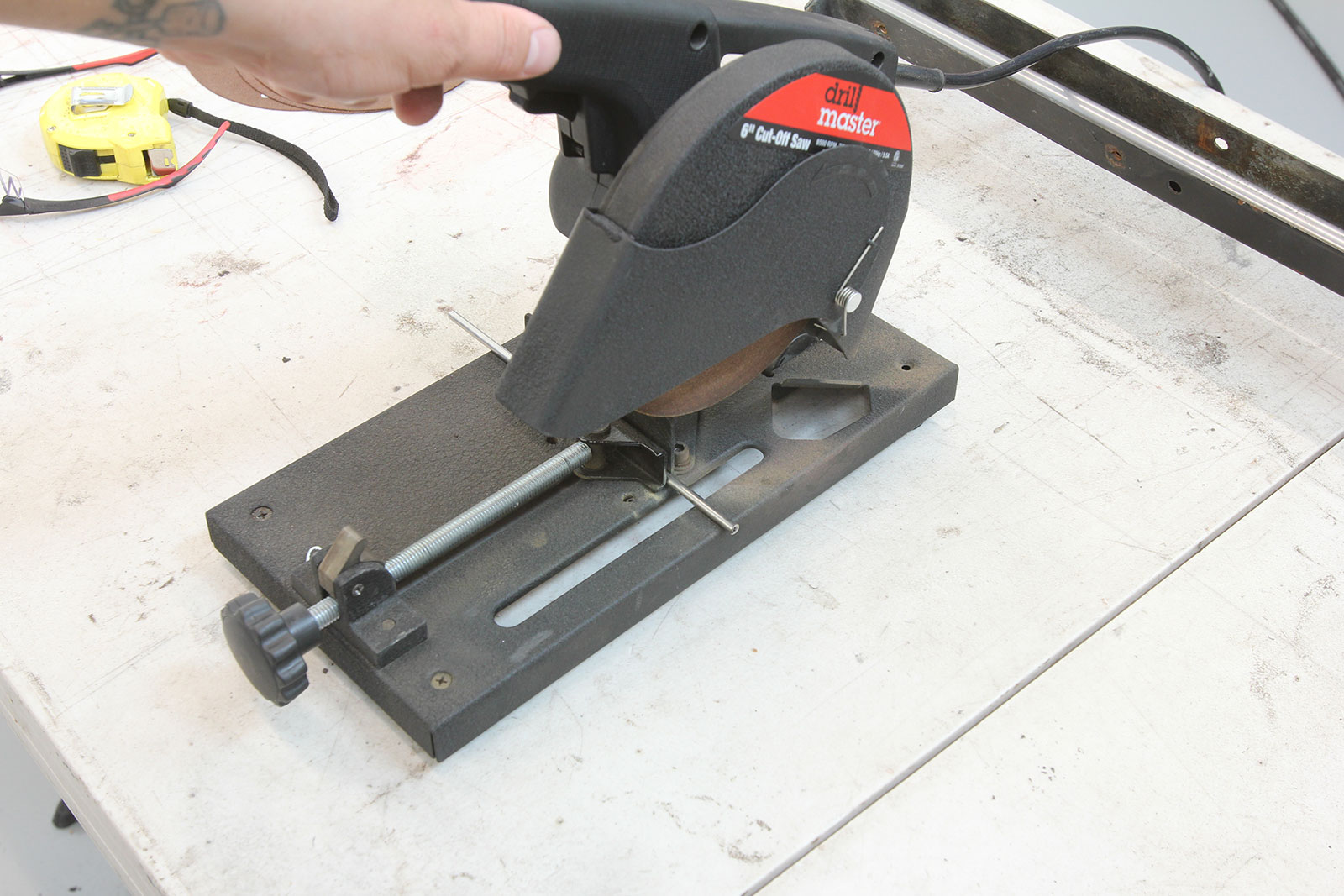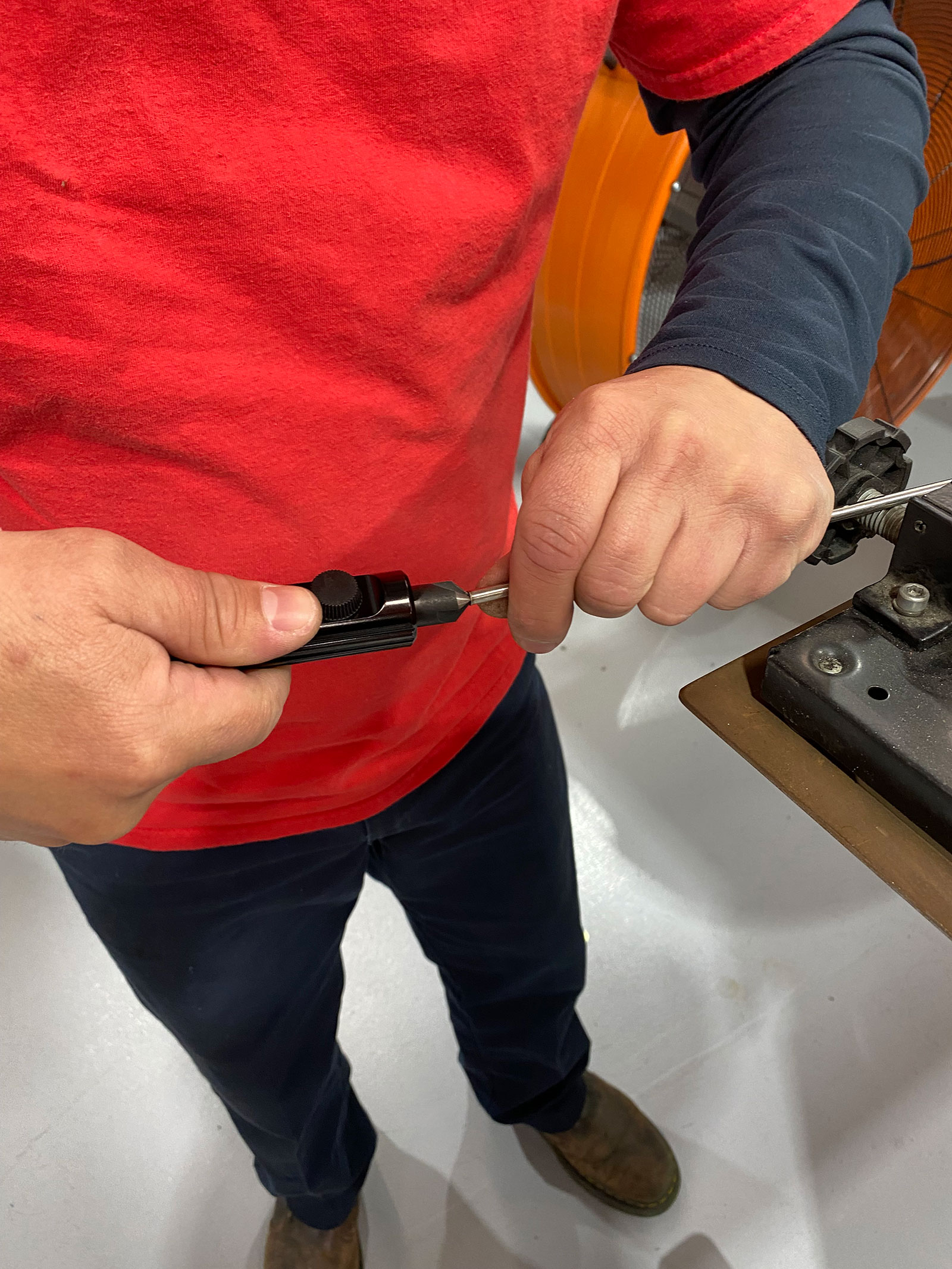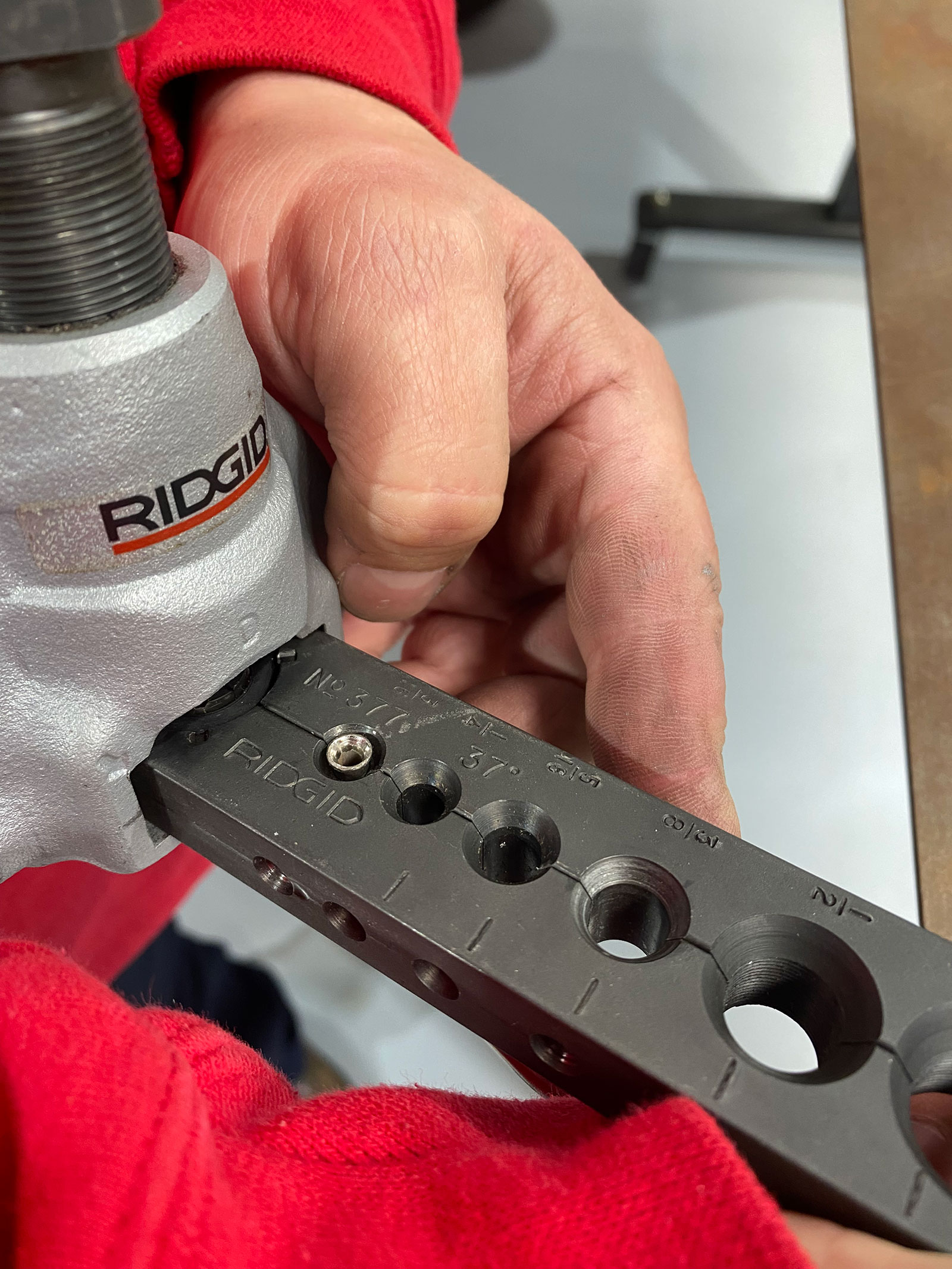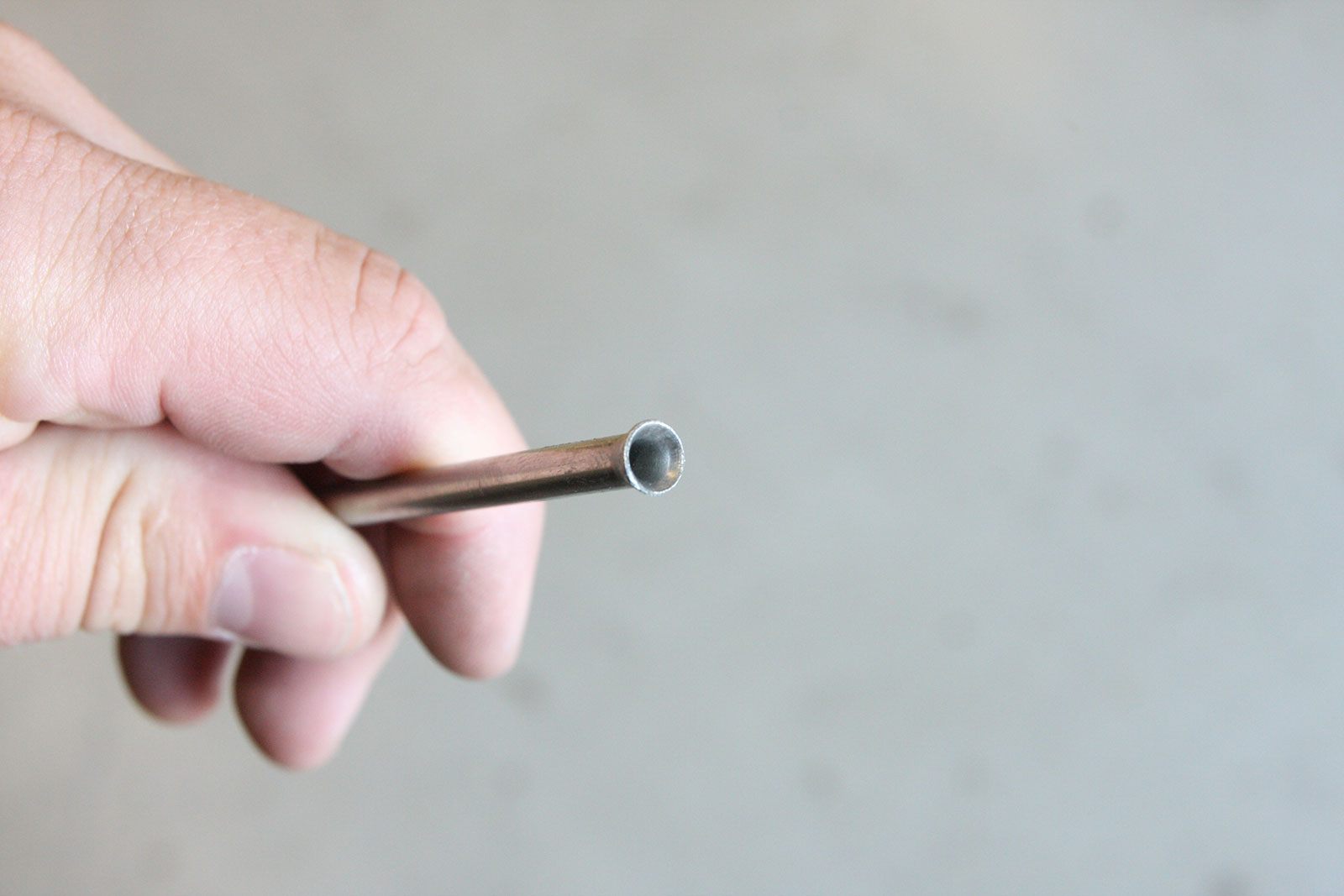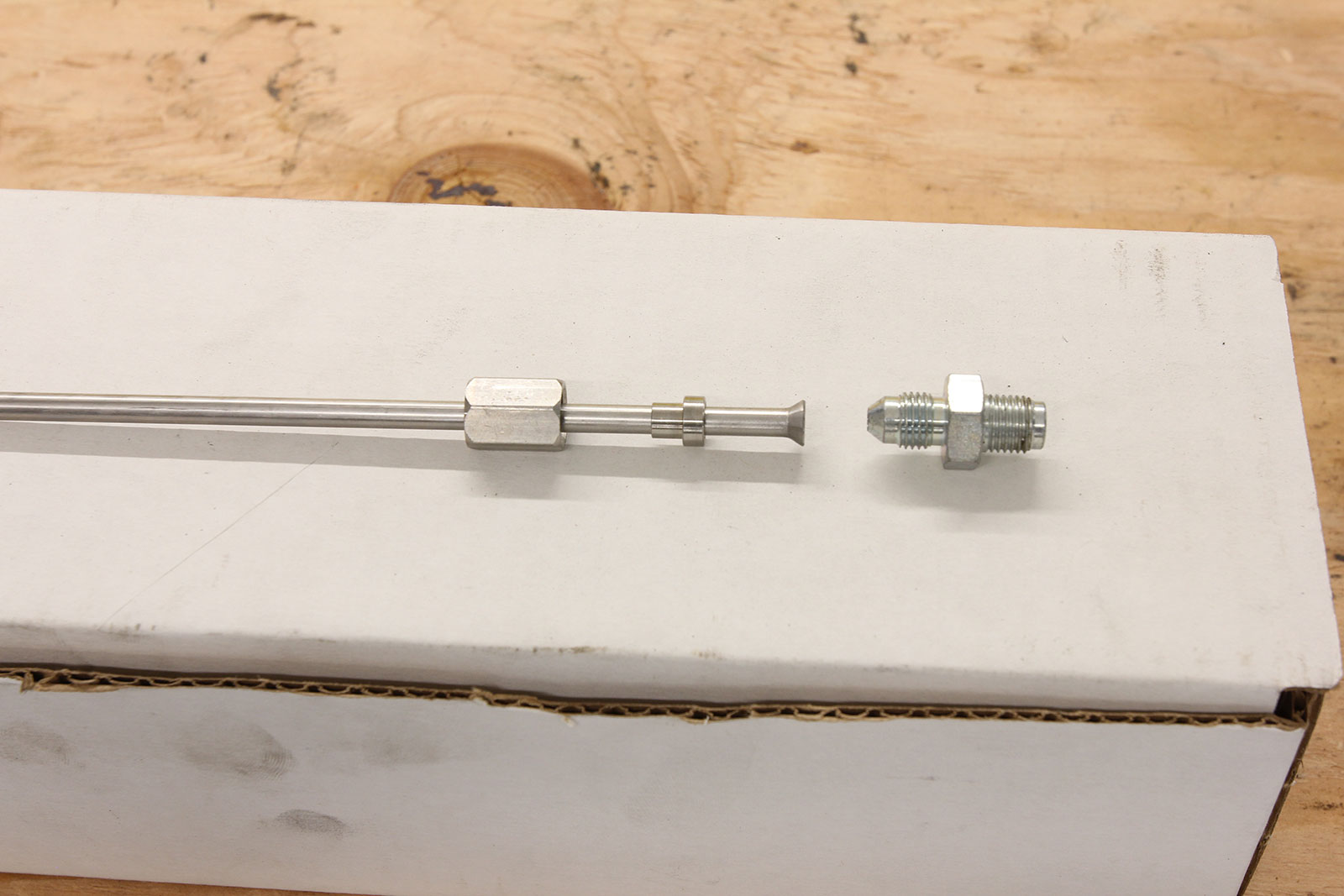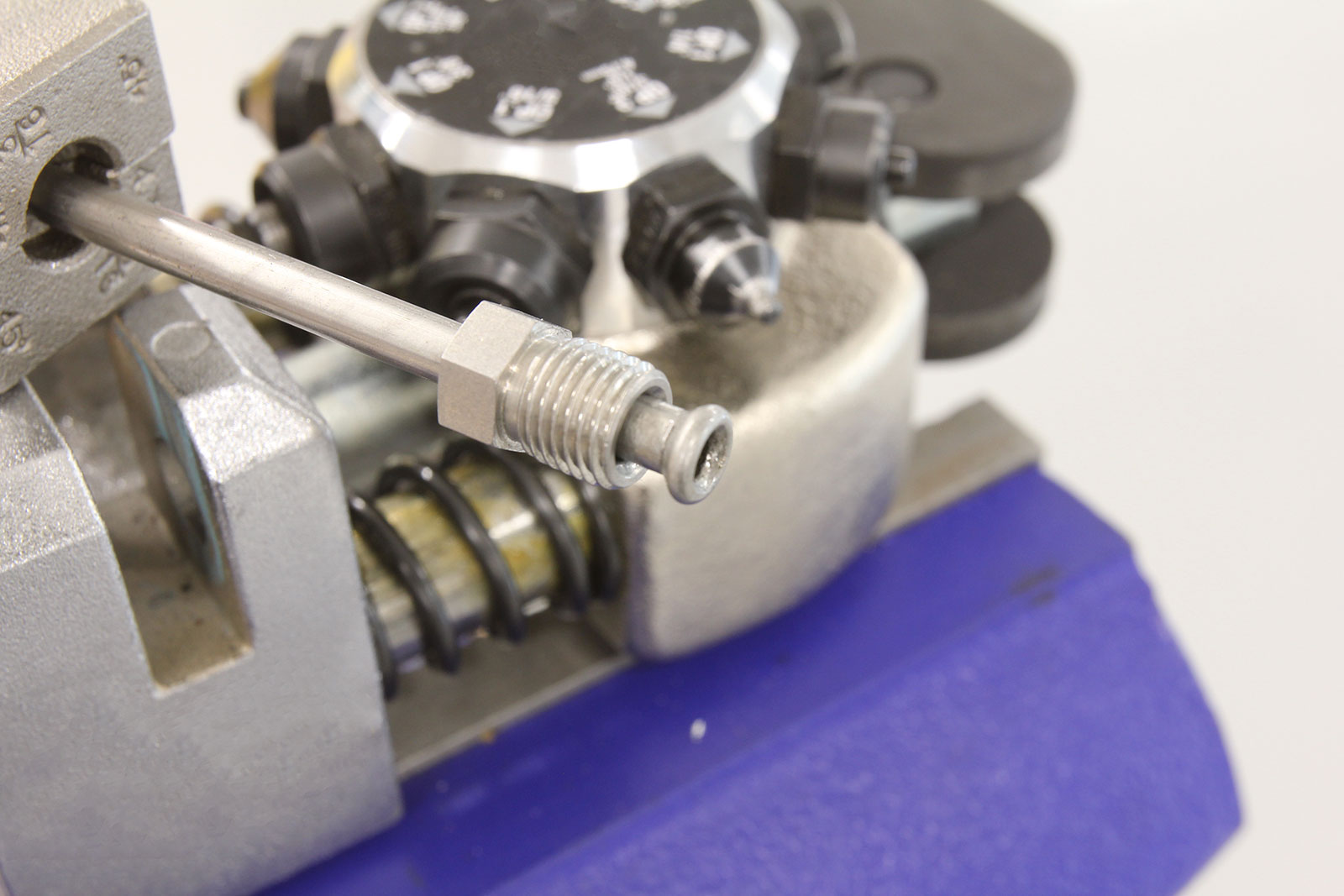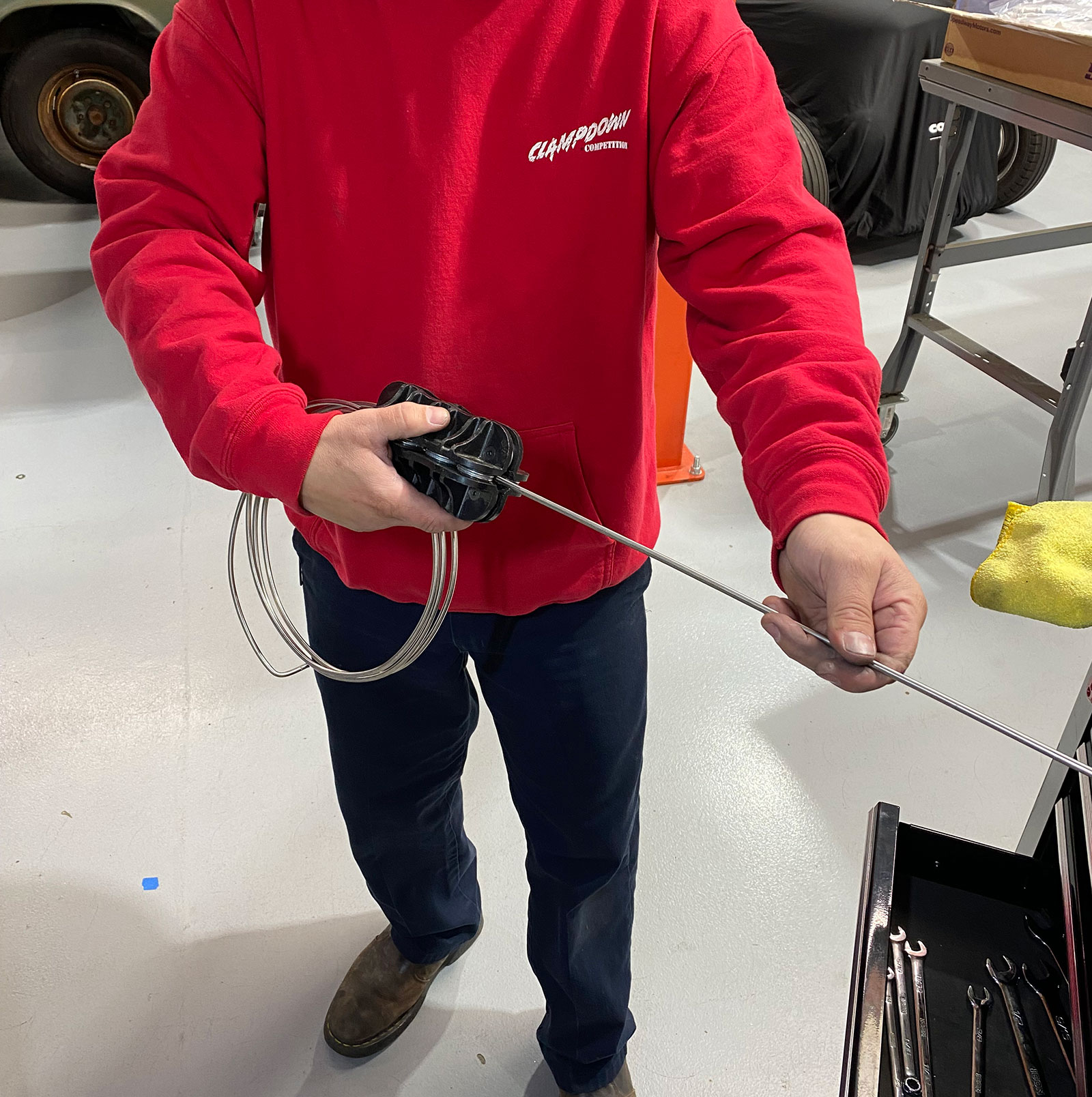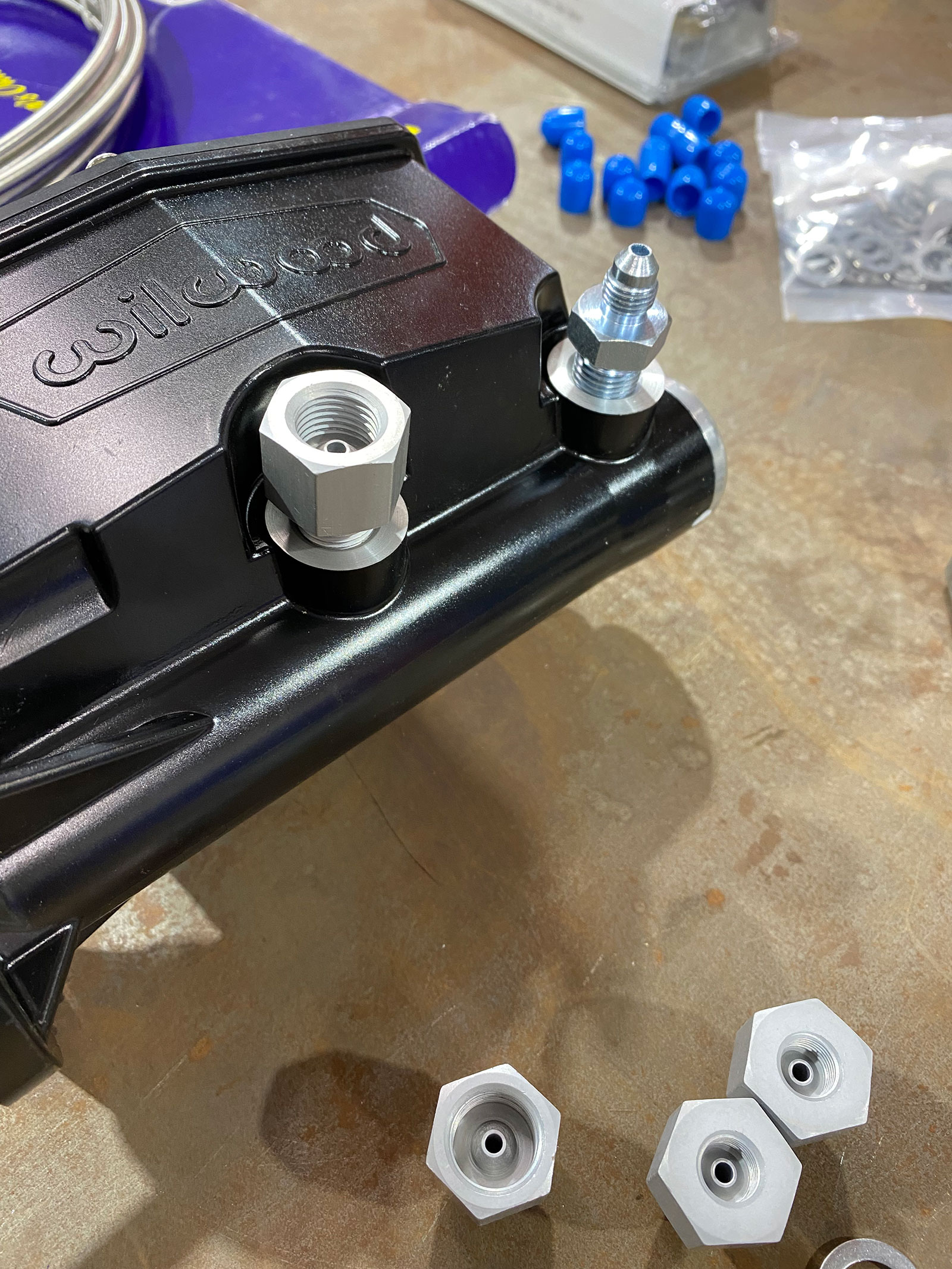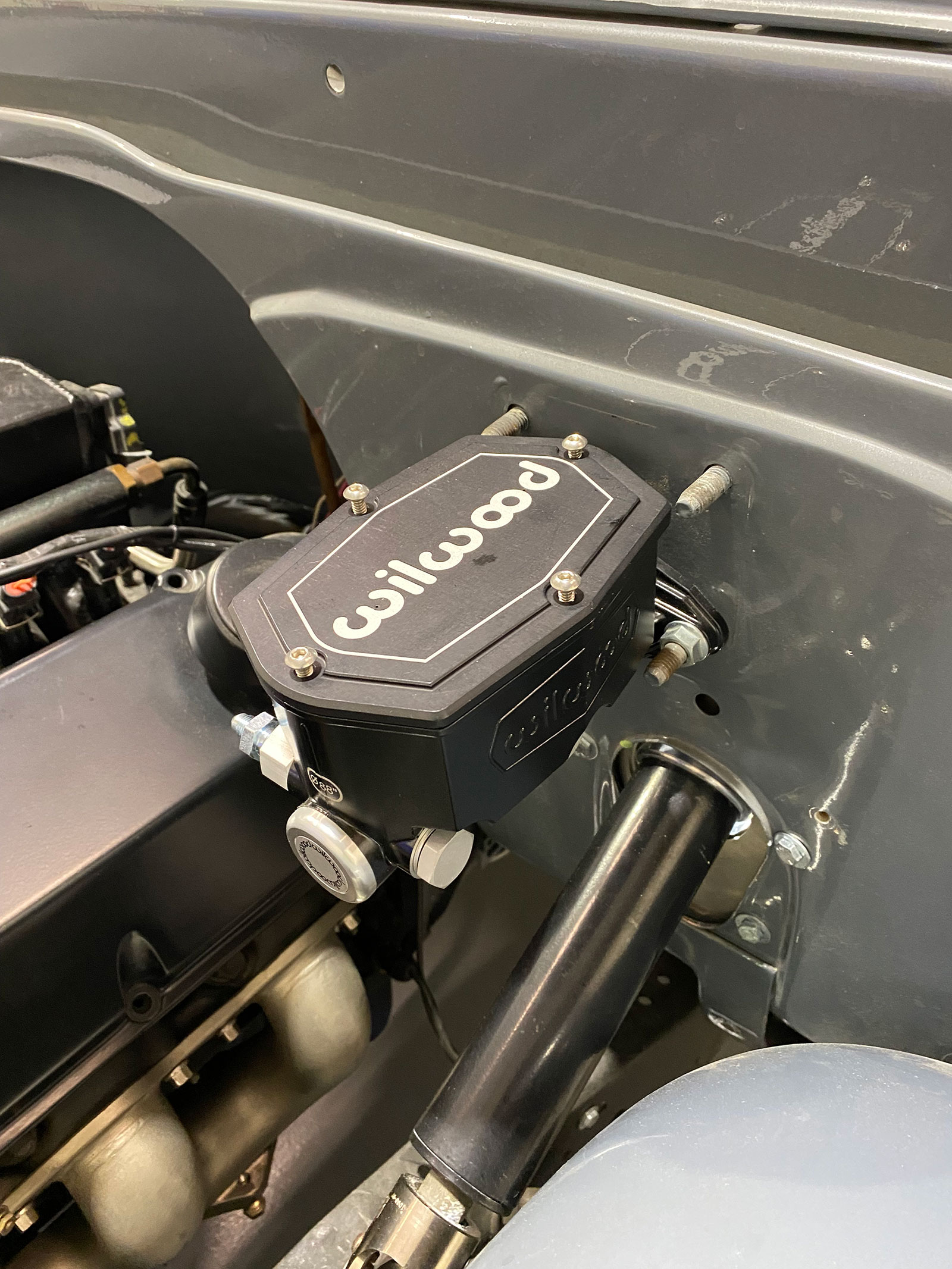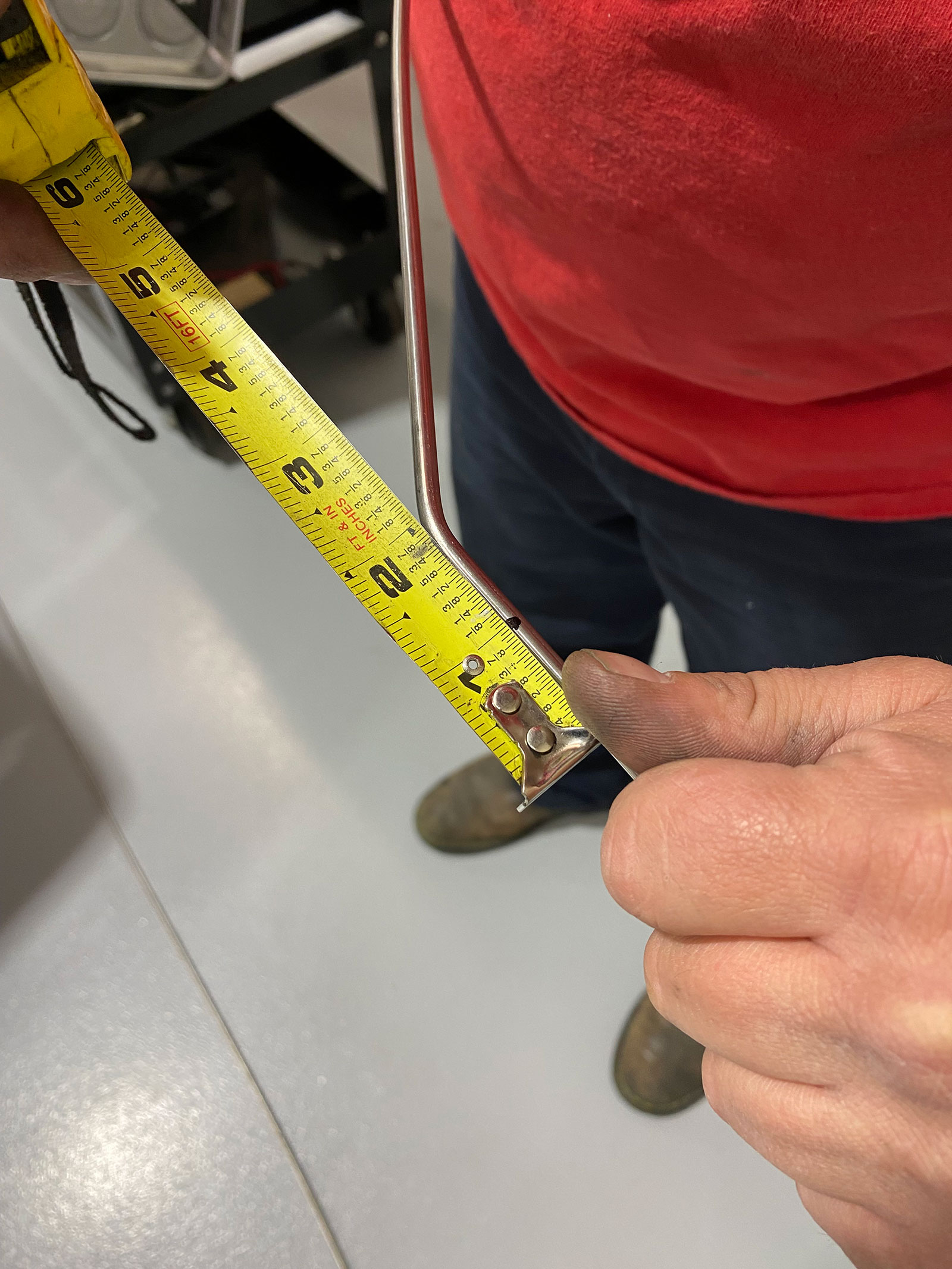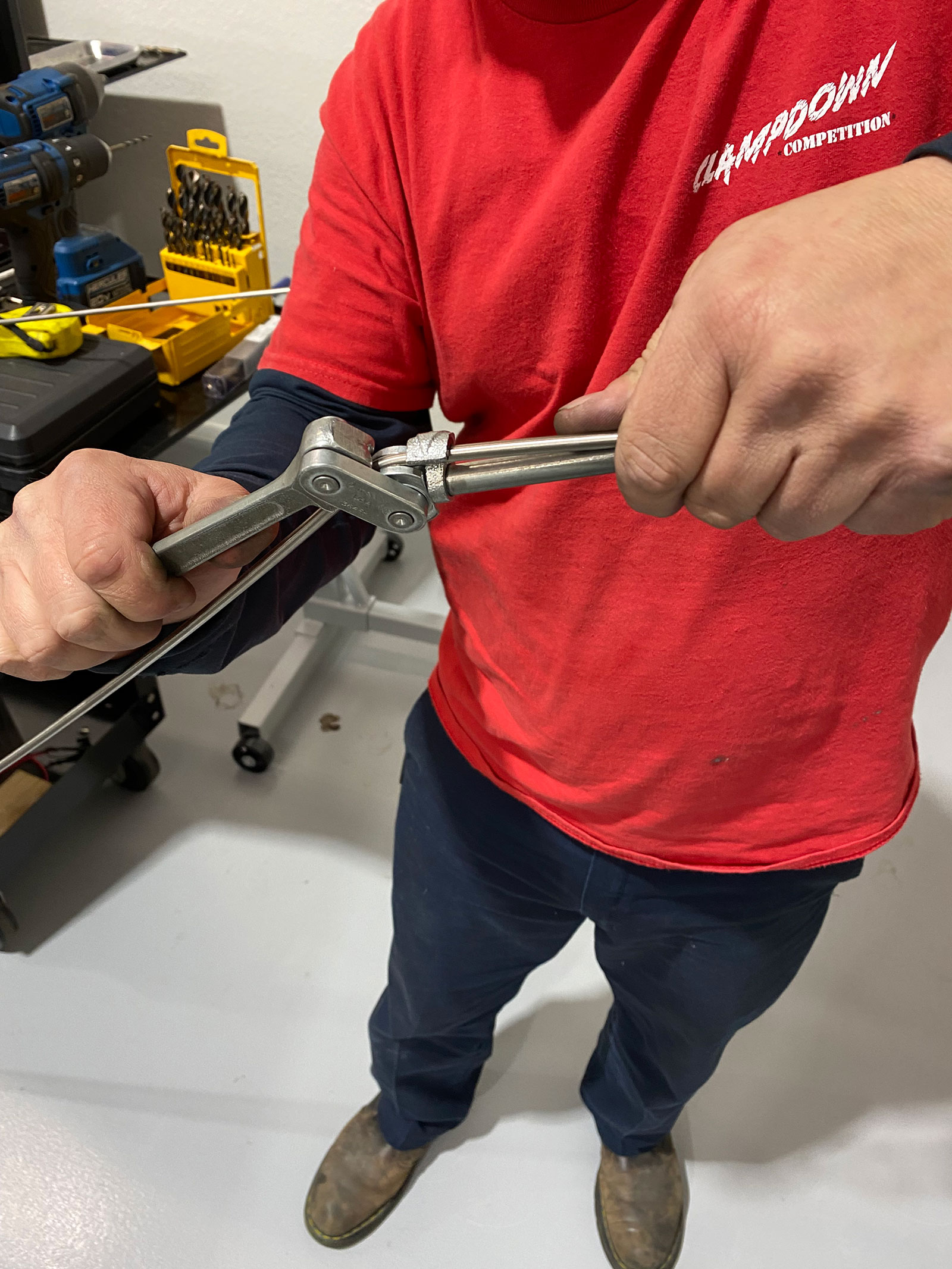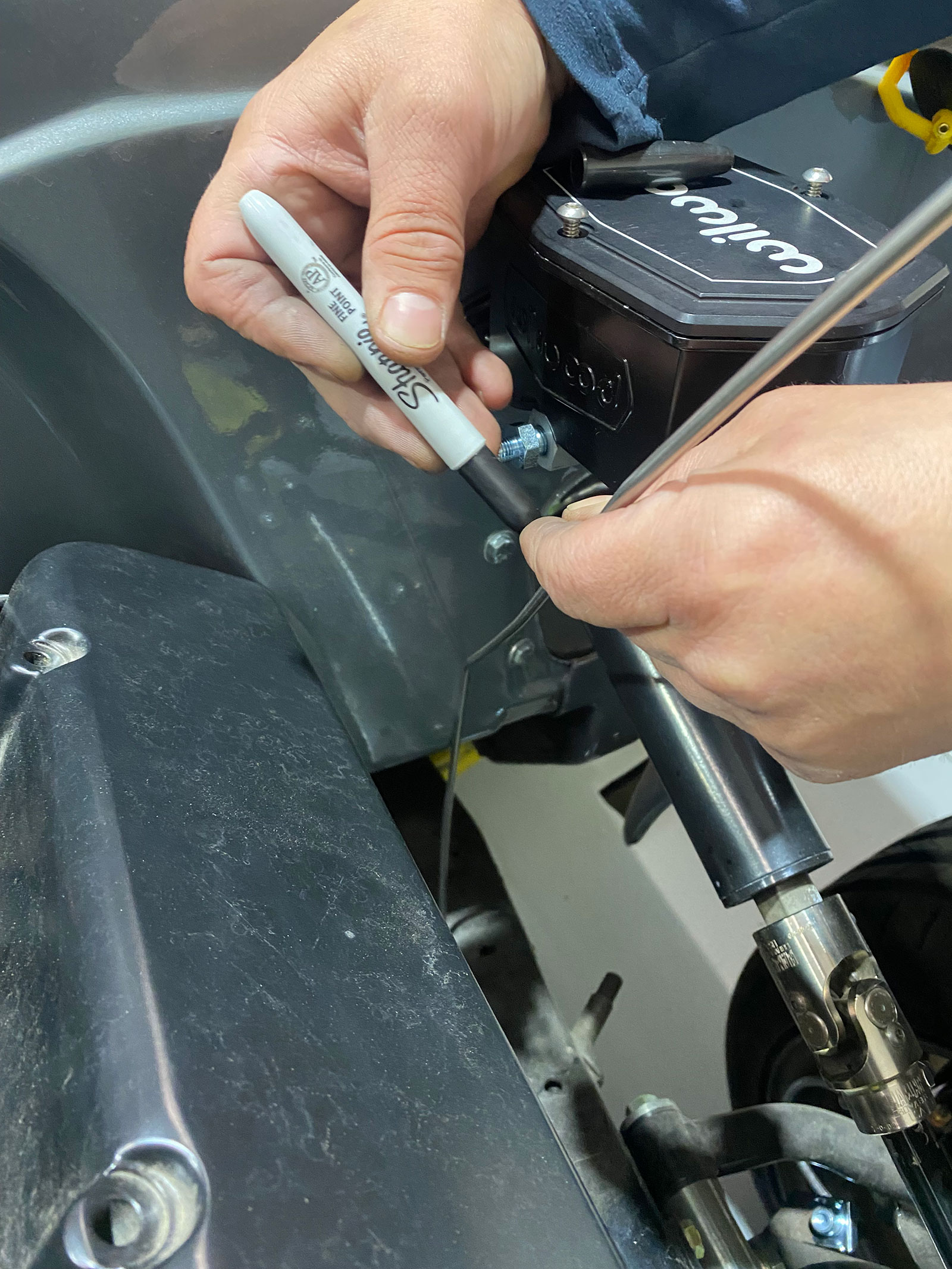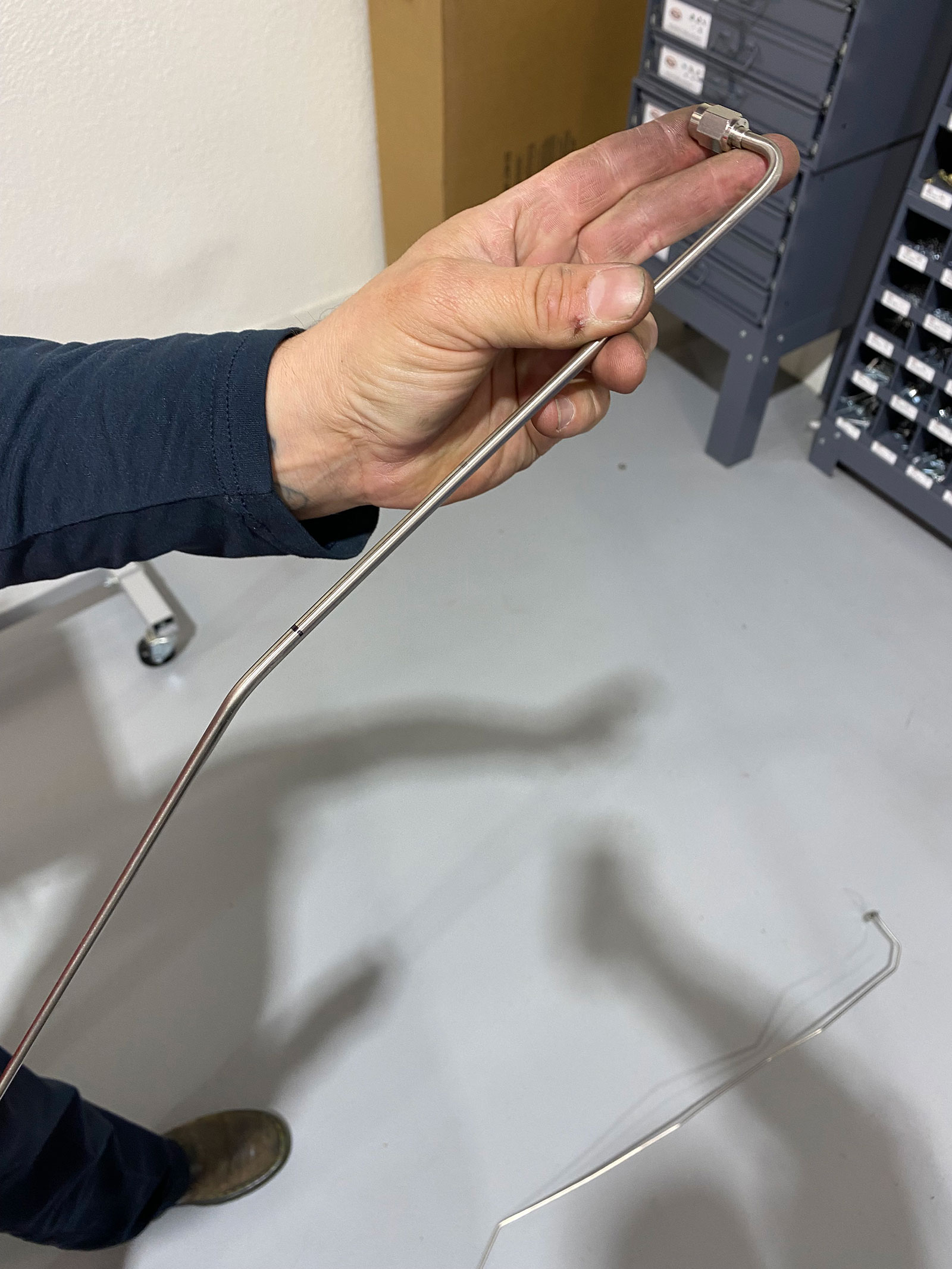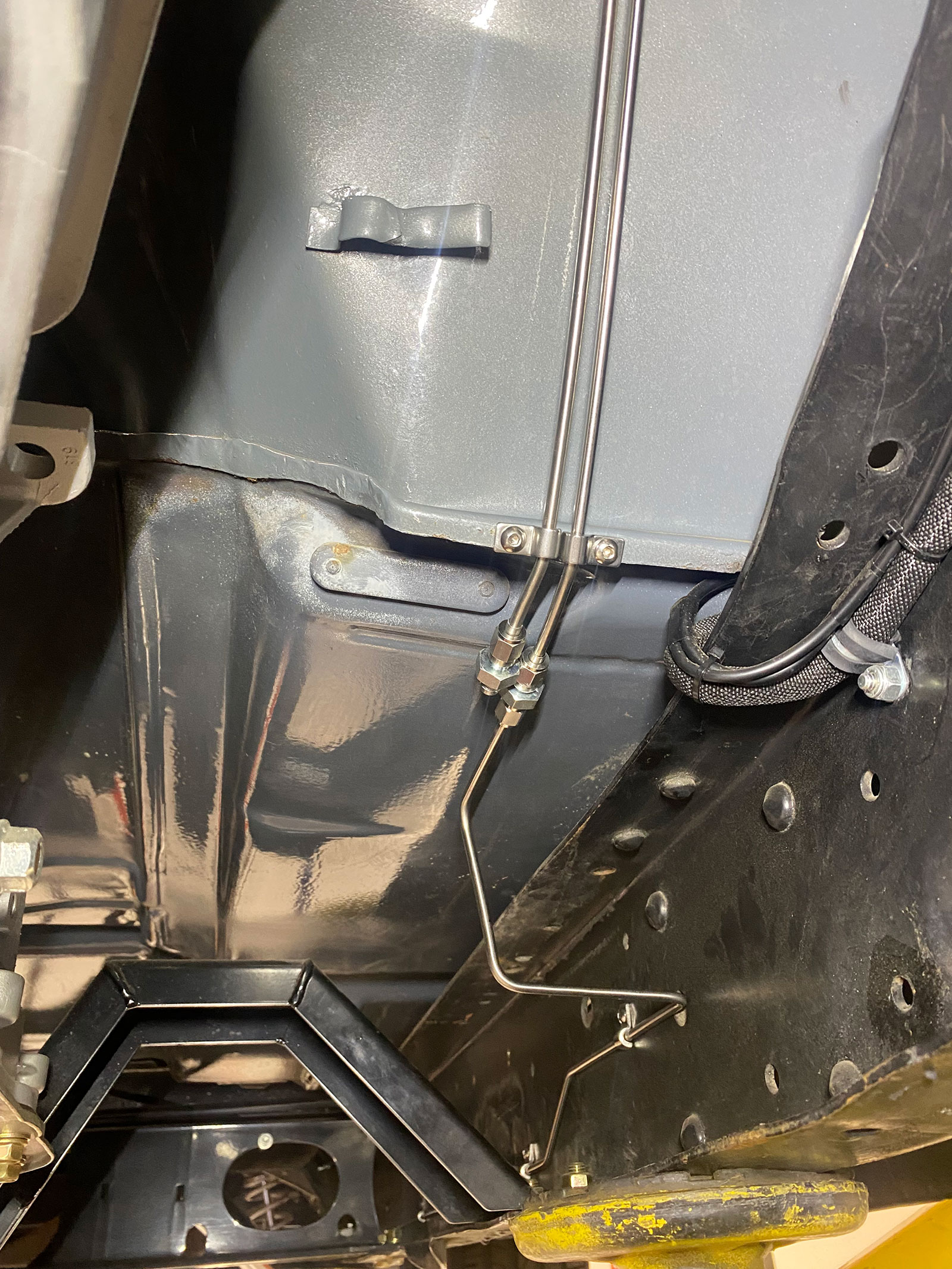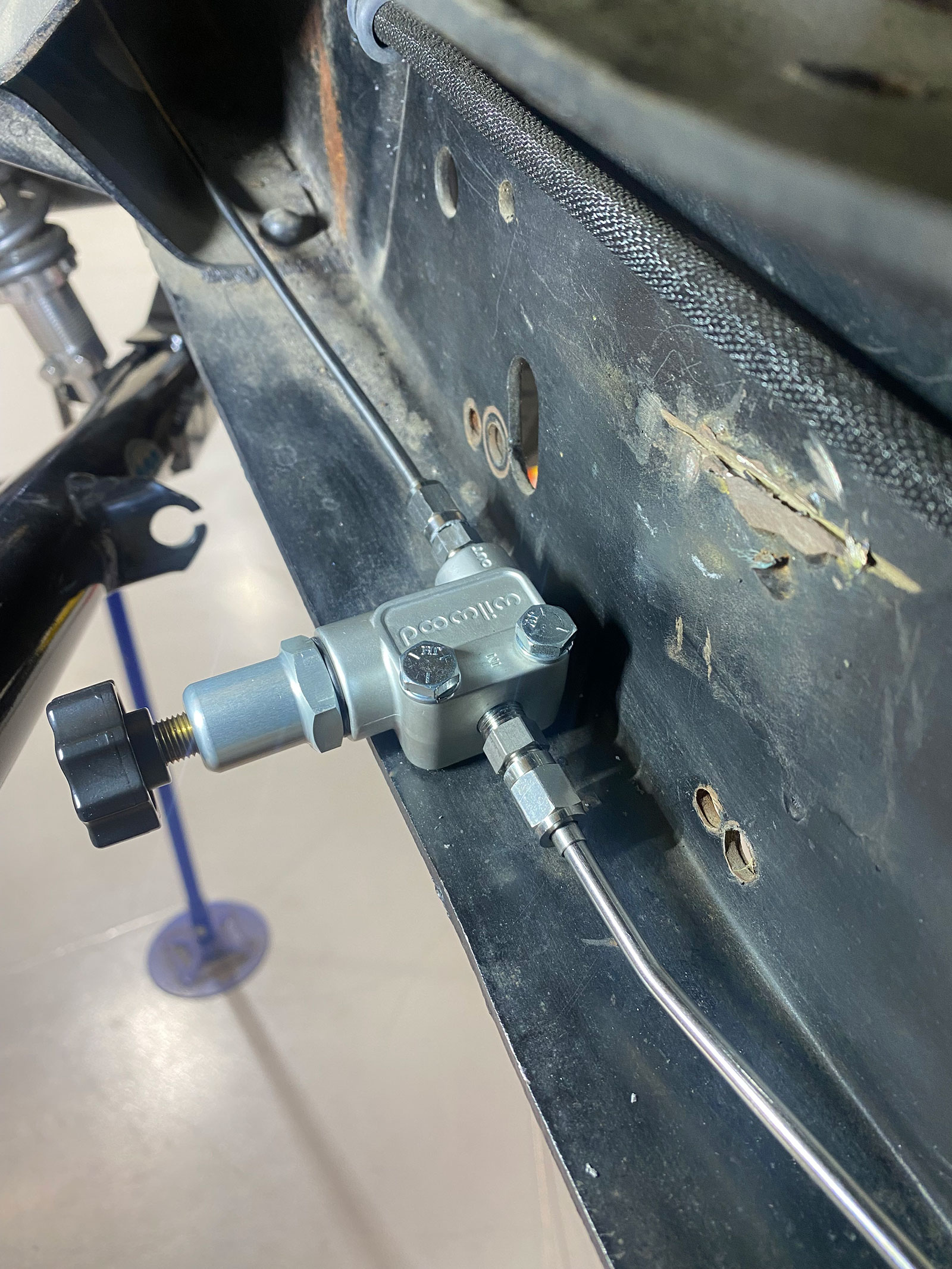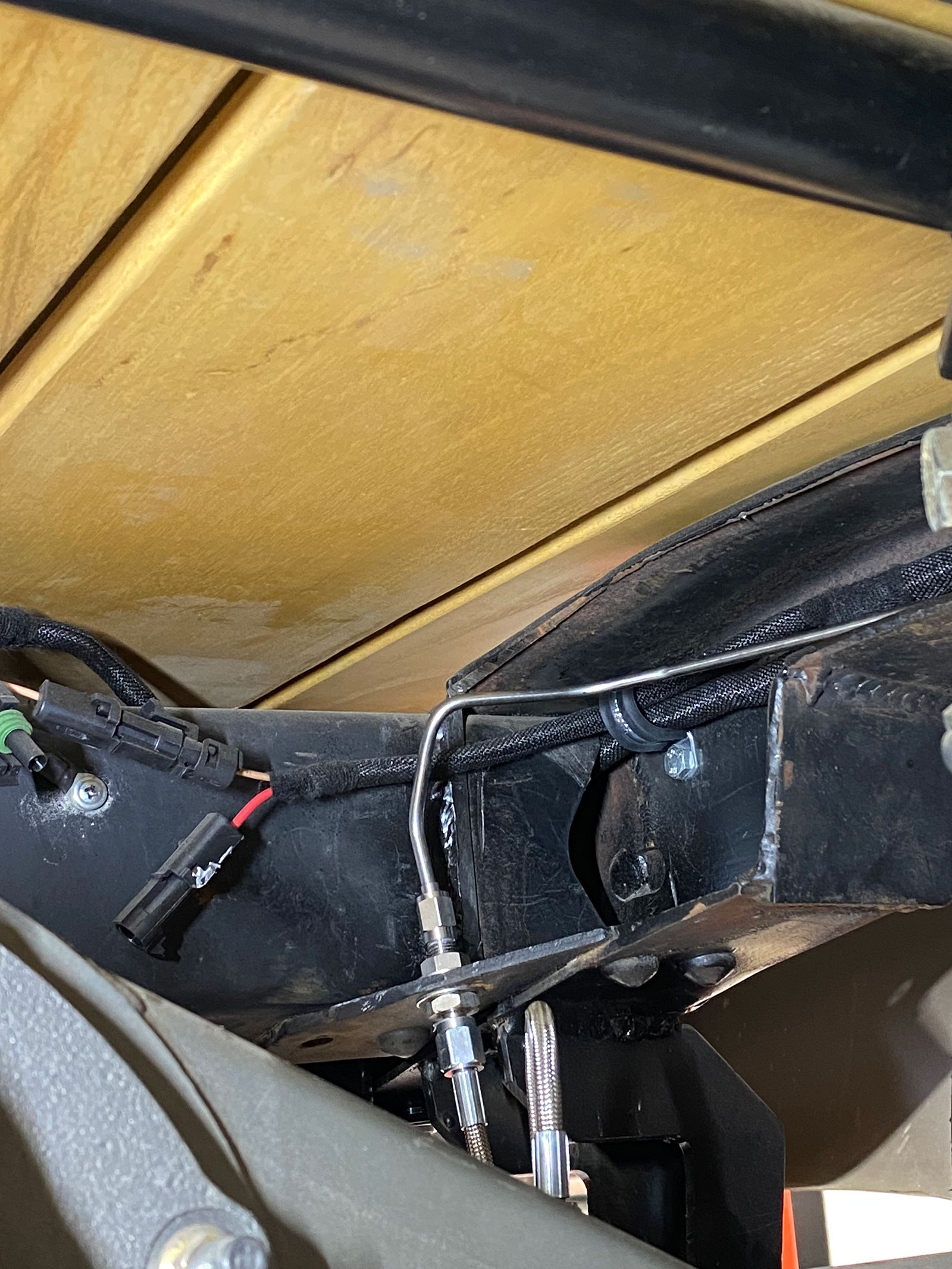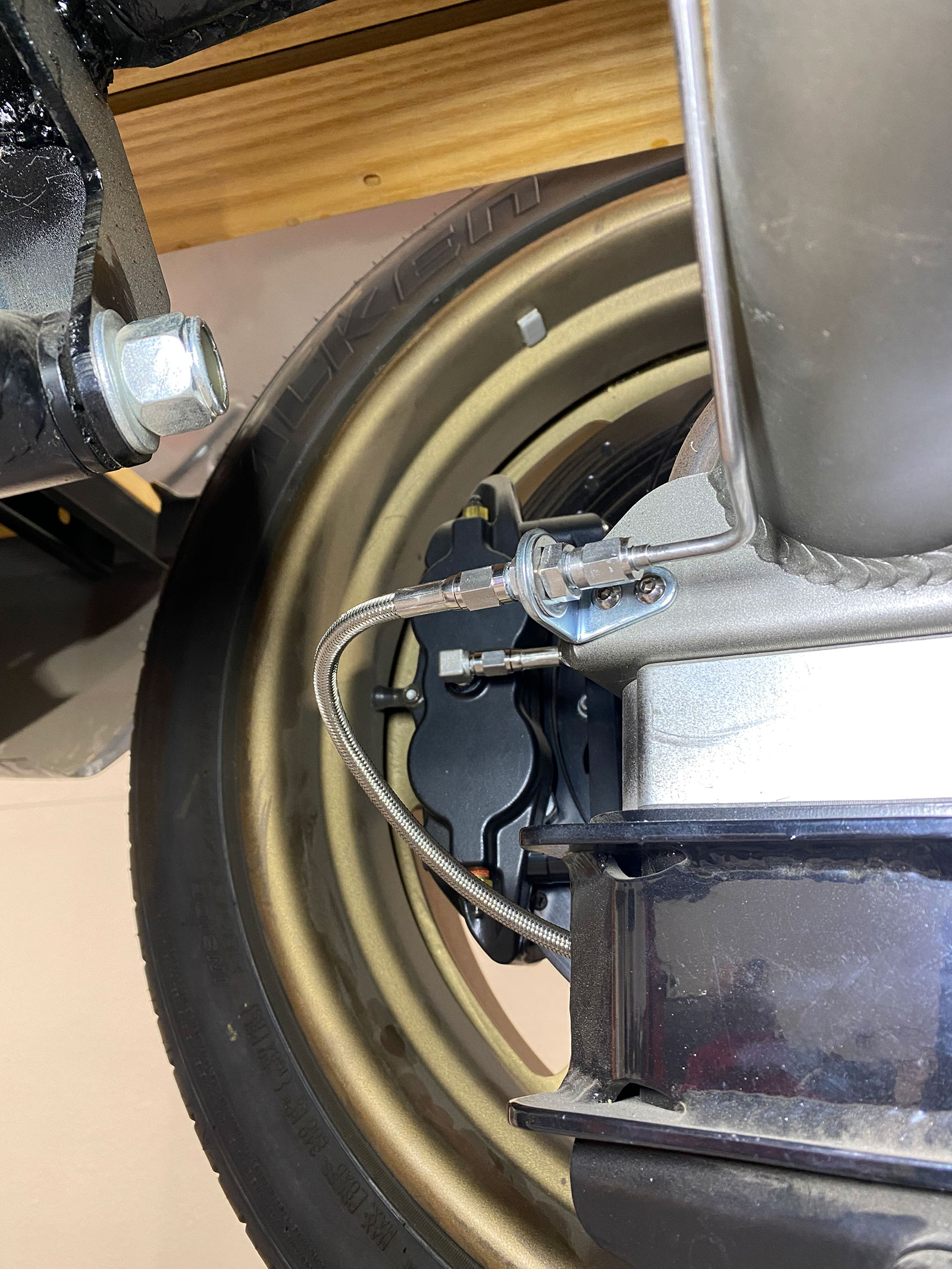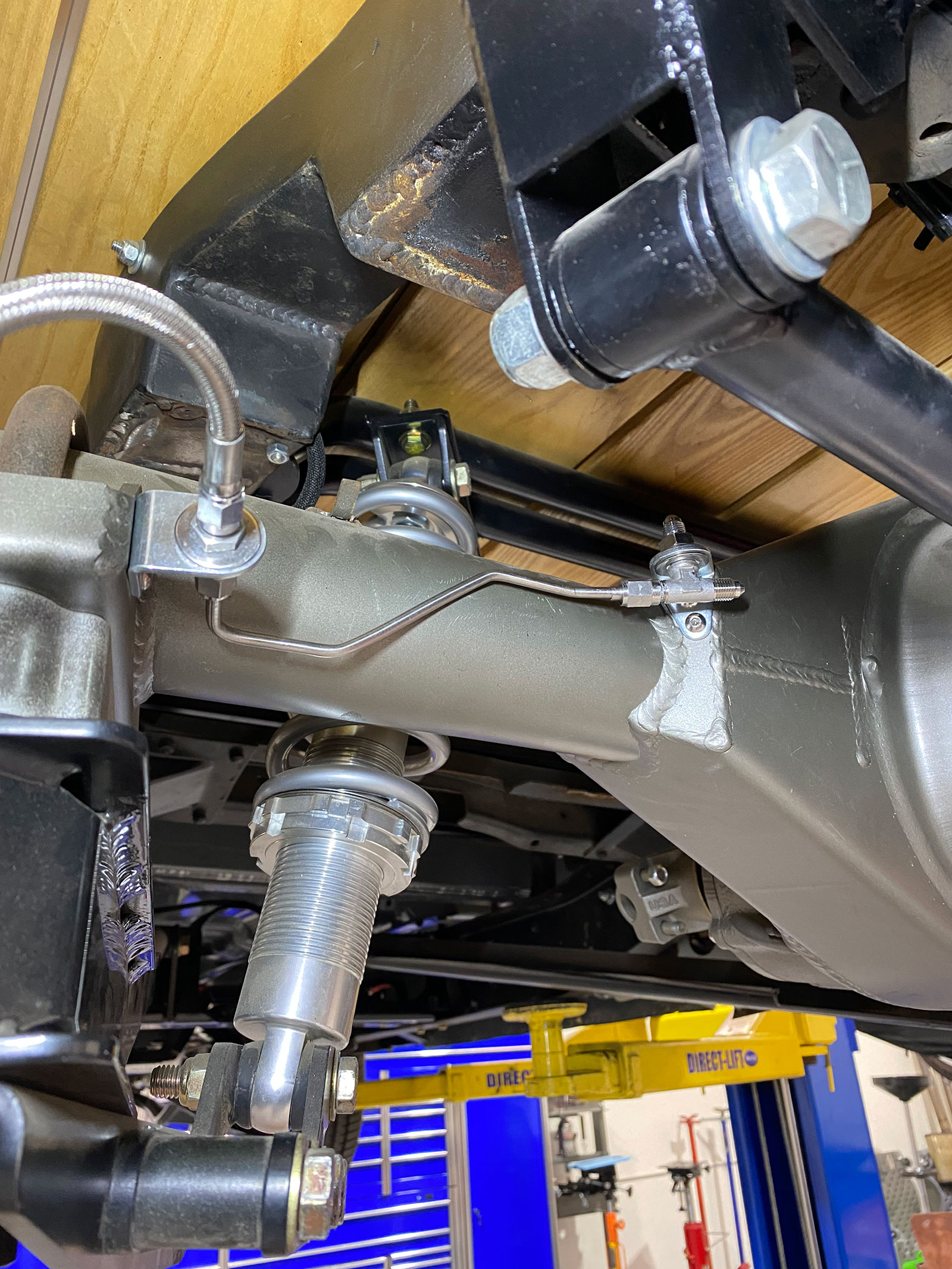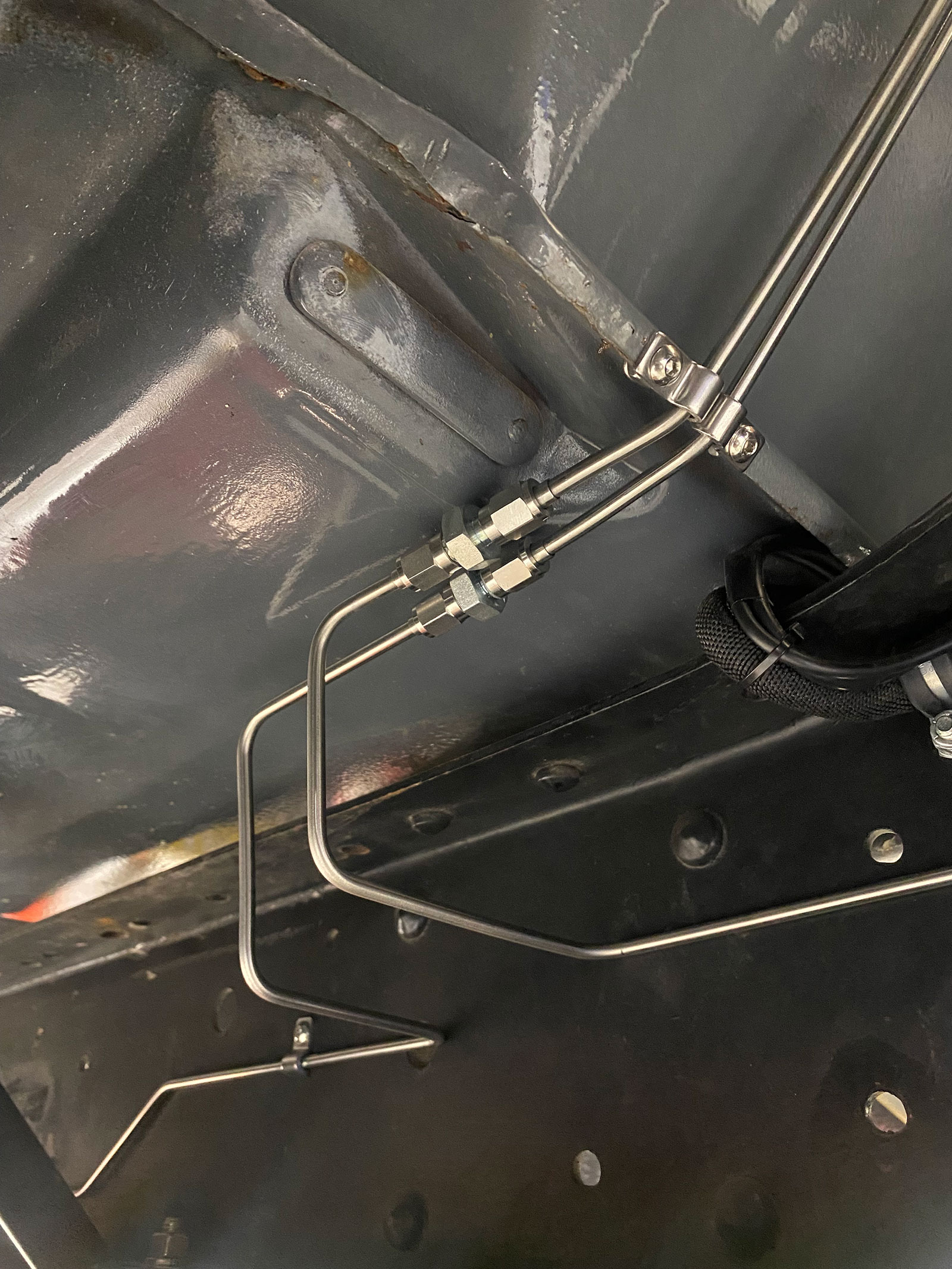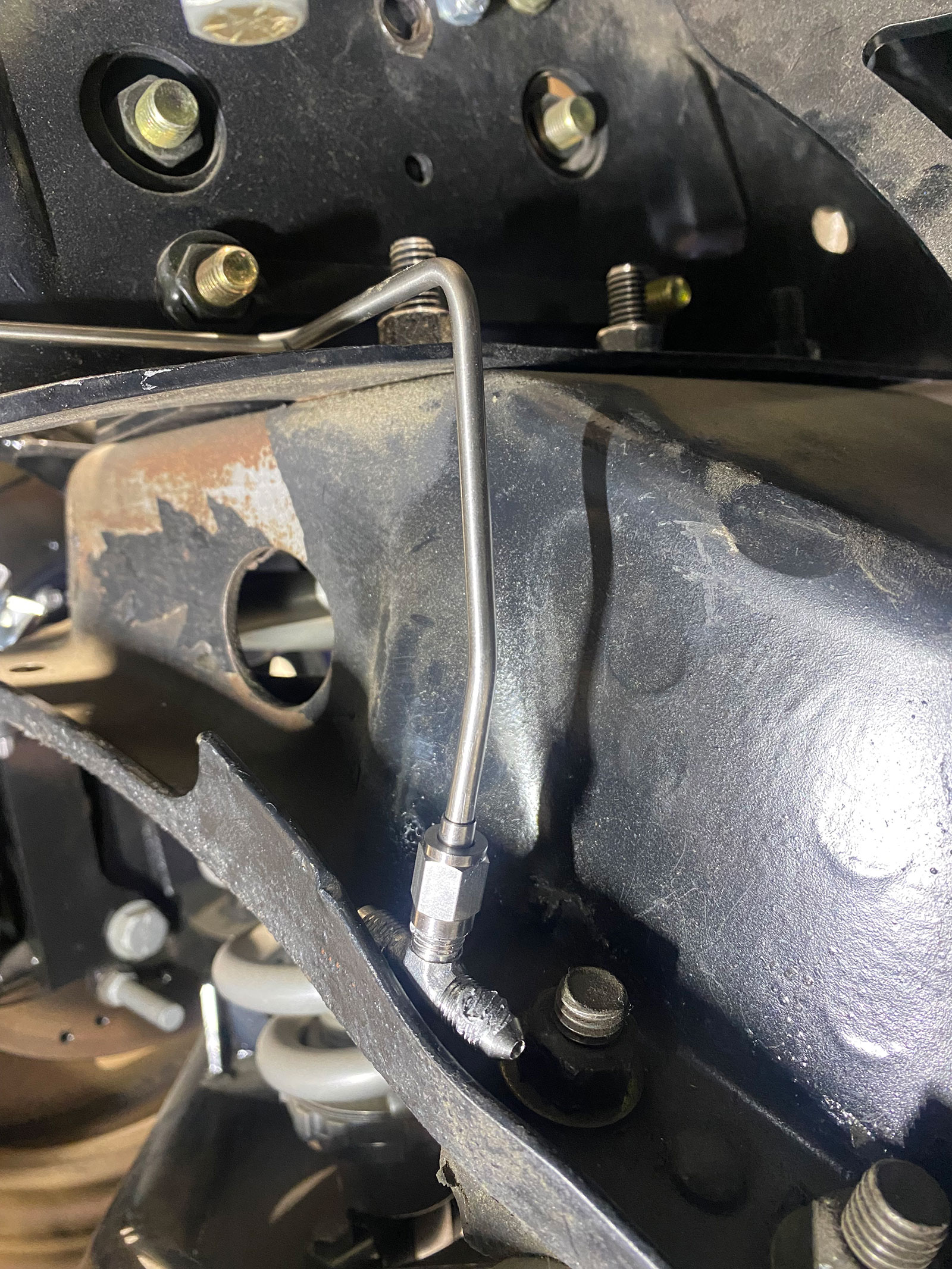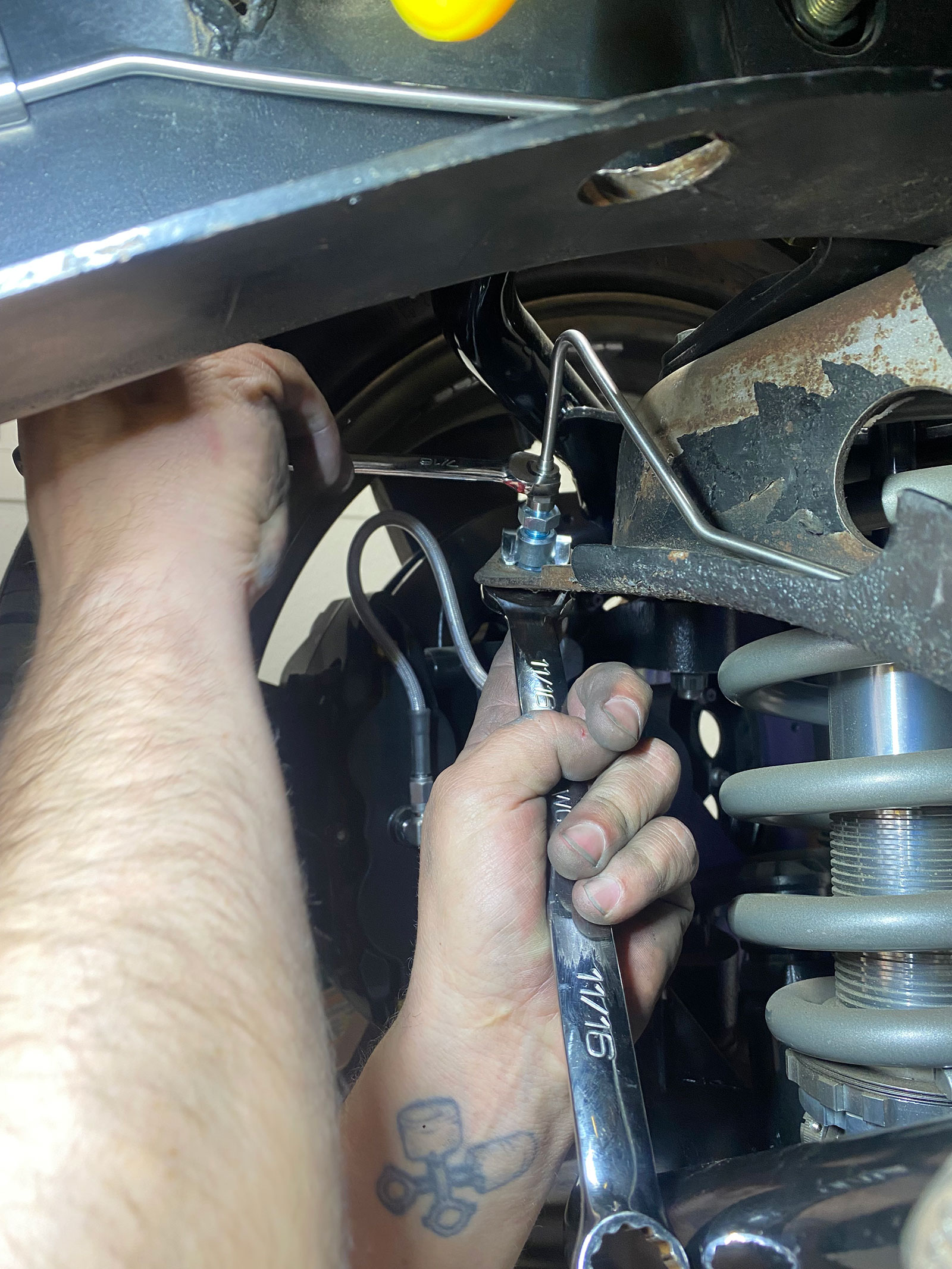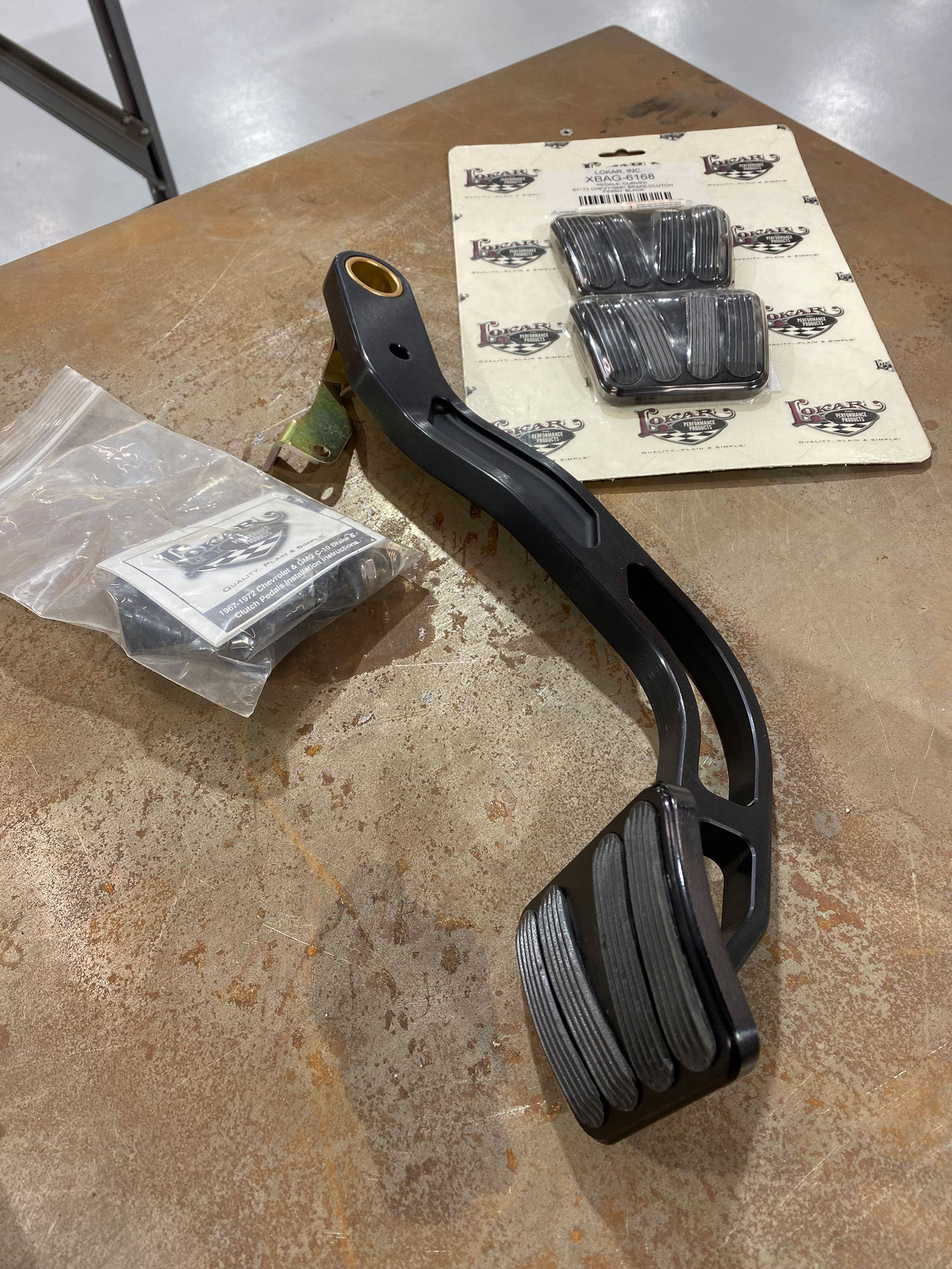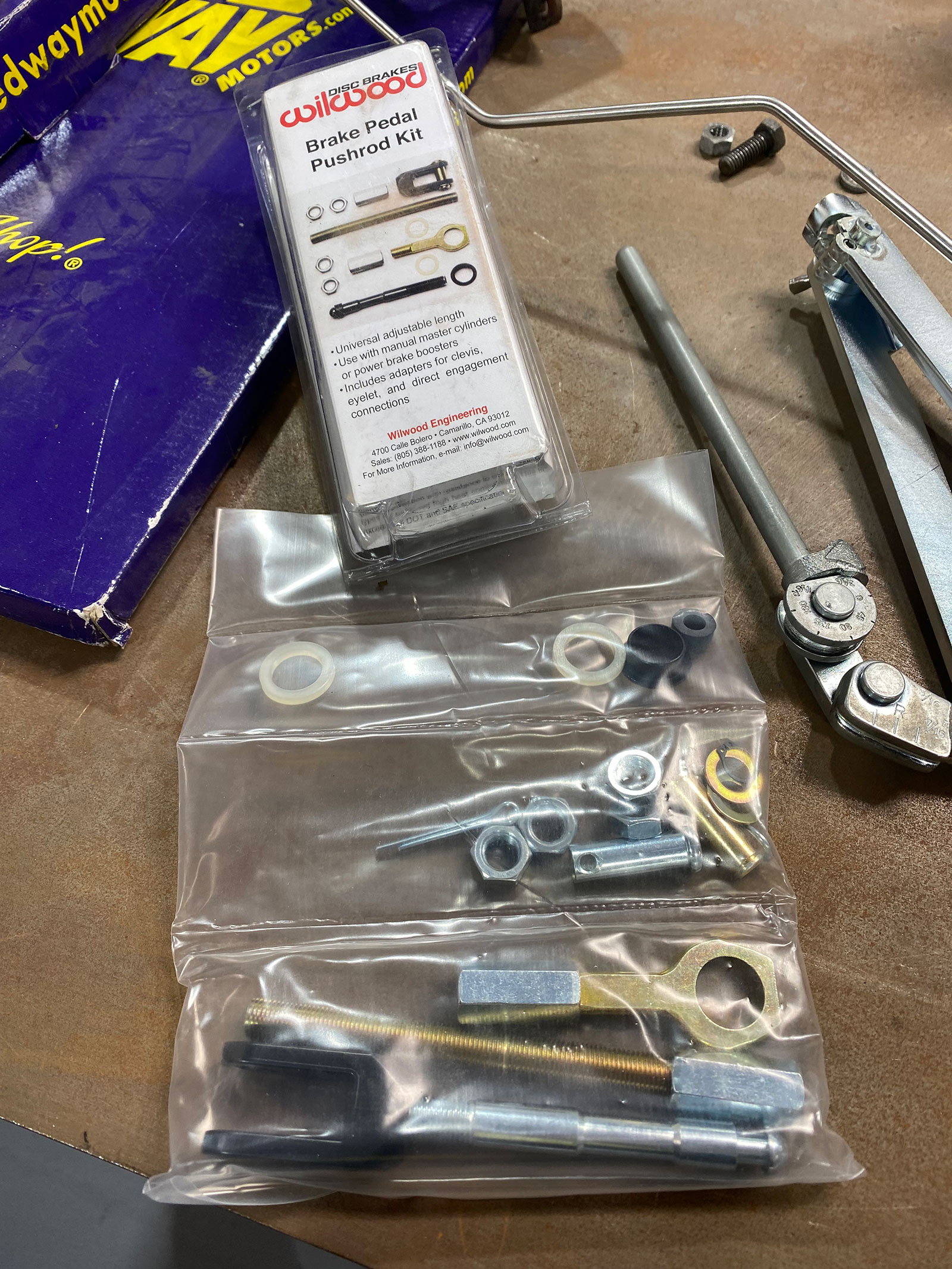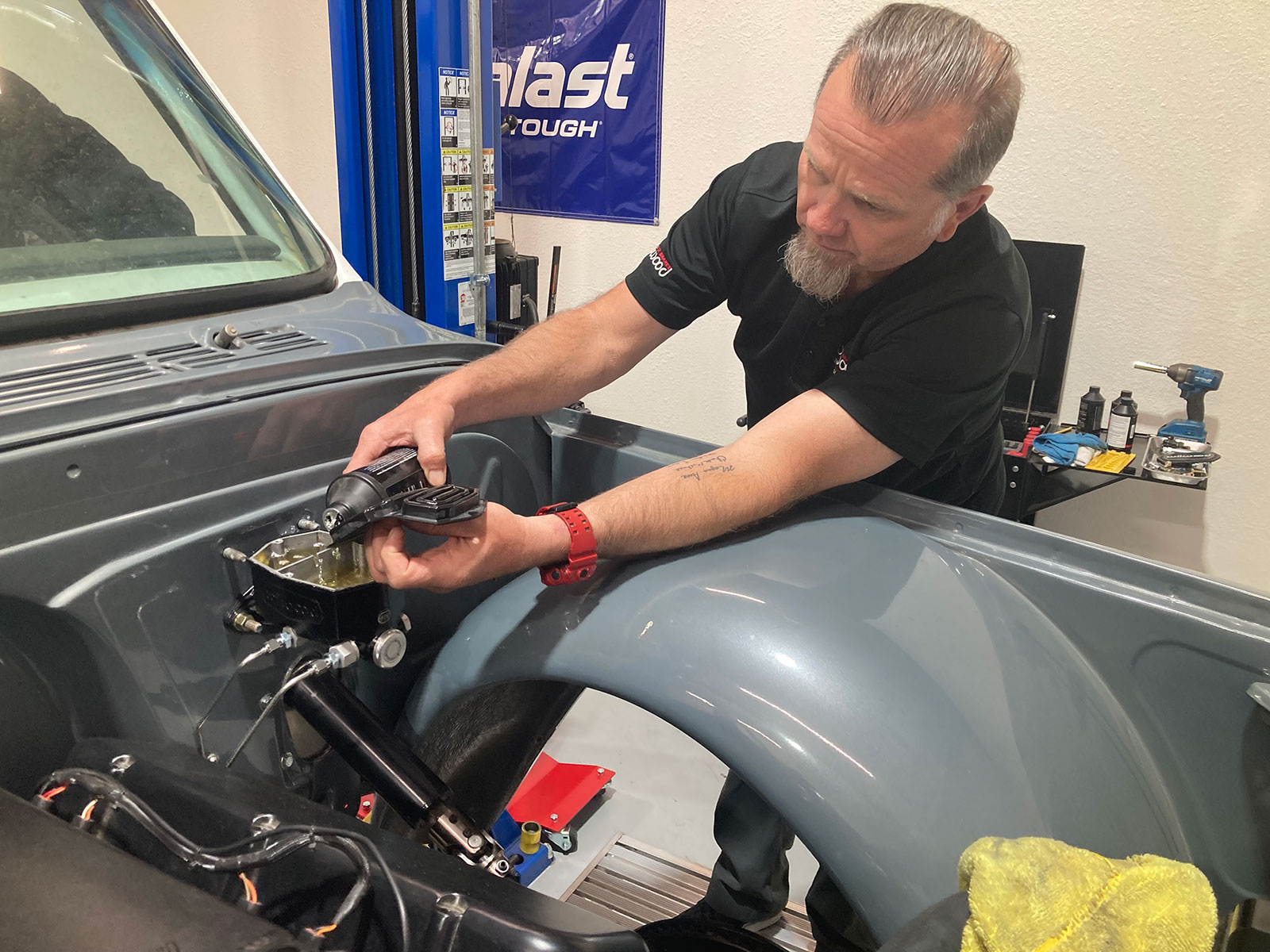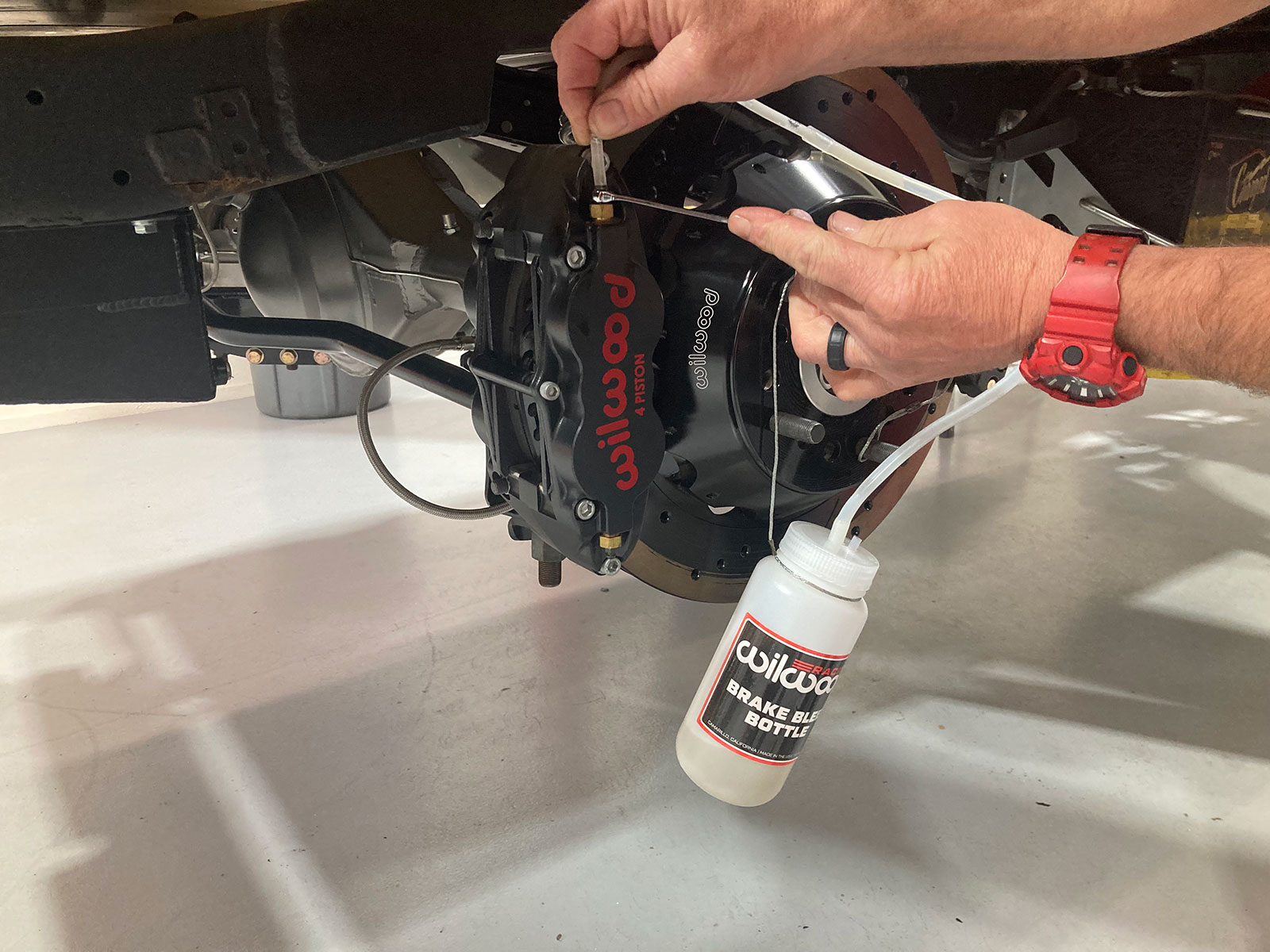 Sources
Clampdown Competition
clampdowncomp.com
Classic Performance Products
(800) 760-7438
classicperform.com
Kugel Komponents
(562) 691-7006
kugelkomponents.com
Lokar Performance Products
(877) 469-7440
lokar.com
Speedway Motors
(800) 979-0122
speedwaymotors.com
Wilwood Disc Brakes
(805) 388-1188
wilwood.com