Replacing Classic Truck Weatherstripping
By "Rotten" Rodney Bauman – Photography by the Author
"You get what you pay for." We've heard that before. It's generally true, and by now we ought to know that penny-pinching can be costly. In this particular instance, however, Kalispell, Montana's Colten Hart wasn't exactly pinchin' pennies when he ordered some classic truck weatherstripping from Brand-X online.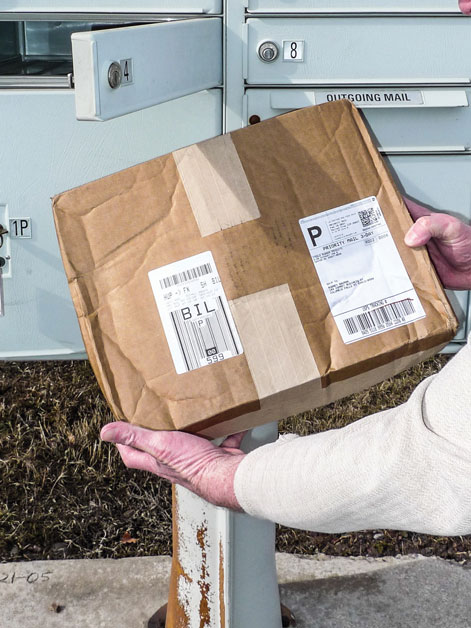 Hart is a young builder who'd purchased a roughly unfinished 1959 Chevy Stepside project. At the time of this typewriting that truck is nearly finished, and as you'll see it's looking pretty good.
Read More: JP Koop's Classic 1957 Ford F100: The Michigan Tuxedo
Here in the final assembly stages Hart is down to the proverbial short strokes, but so far installing new door seals has been a battle. It's pretty normal for classic truck weatehrstripping to require some time to conform. Hart knows that but the Brand-X seals seemed too dang thick, especially at the cowl. With those parts in place and striker plates adjusted fully outward, the doors wouldn't come close to closing as compressed rubber was squishing out through the frontal gap.
Read More: Radio Restoration For 1964-1966 Chevy Trucks
Knowing that we're building a similar truck at our shop Hart asked if we'd had the same difficulty with door seals. Since we're not as far along with our build, we called upon our go-to guru for Task Force trucks, Dave Symcox. Sure enough, he's fought the same battle with classic truck weatherstripping, and he's also learned from the experience. "The best weatherstrips come from Steele Rubber Products," he told us, which pretty much confirmed what we'd been thinking, too.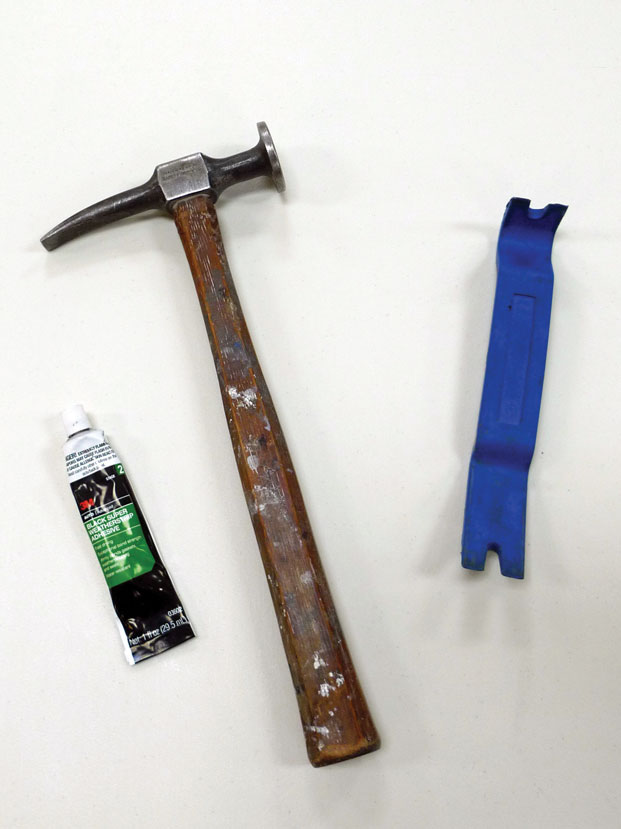 For the type of truck we're working with, Steele offers two door styles for classic truck weatherstripping. One is made exactly to OE specifications, but the other is made slightly thinner. After all Hart has been through, either style would be an improvement but the slimmer version (PN 60-0485-72) could provide an added advantage.
Read More: Skillfully Refined: 1982 Custom K5 Blazer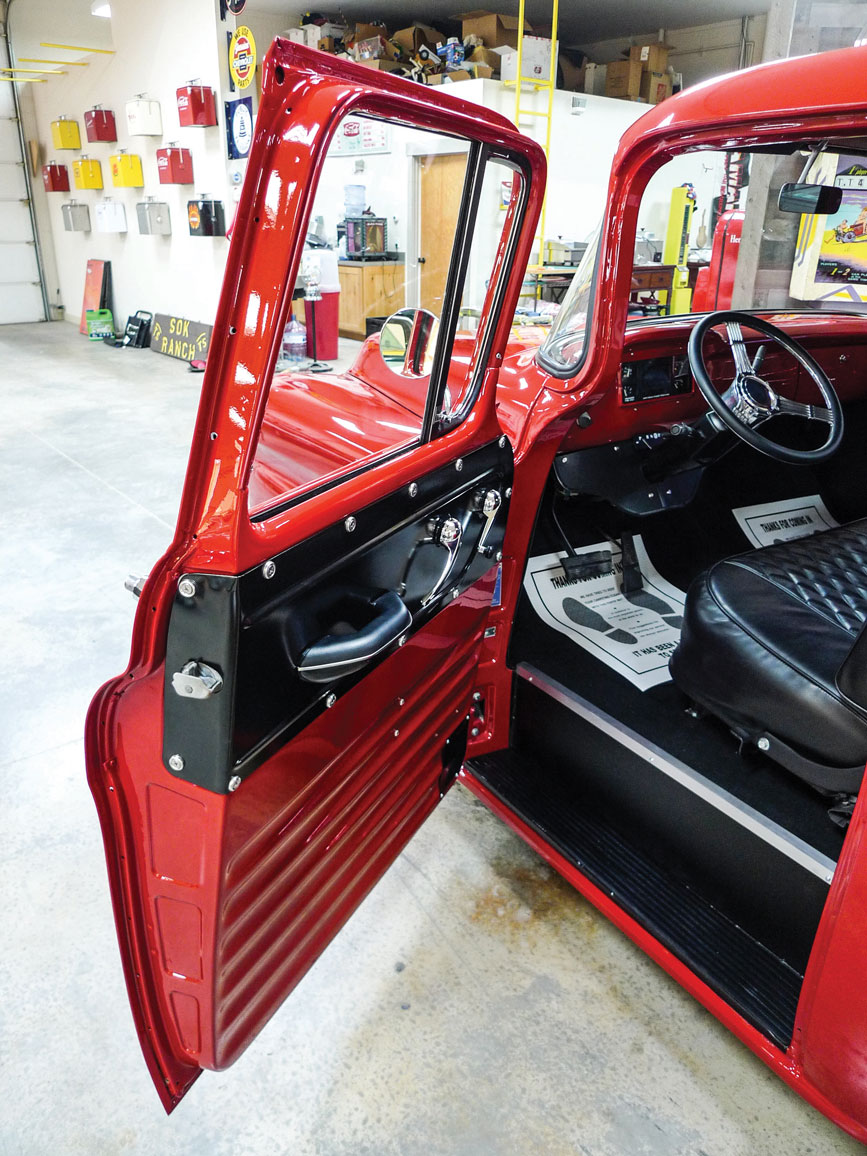 The idea here is to achieve new weatherstrip break-in without putting excess stress on hinges, latches, and striker plates. Let's also see what we can do—without slammin' doors!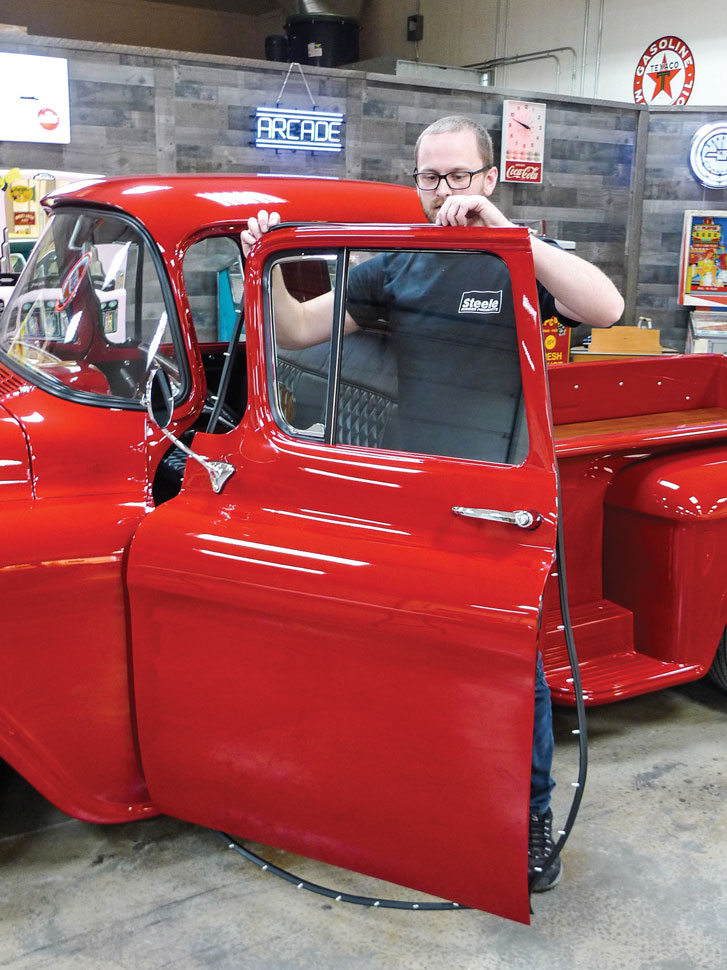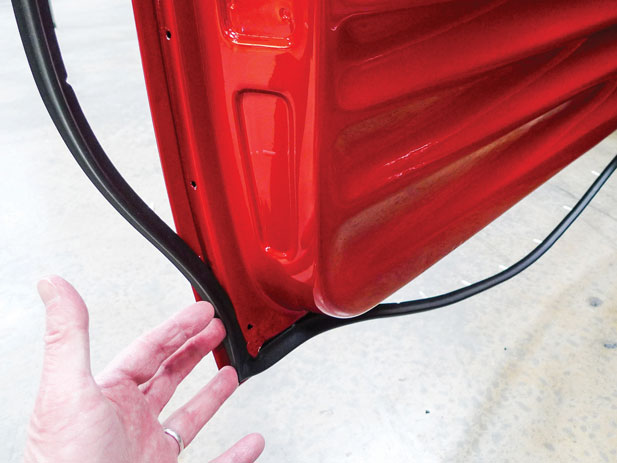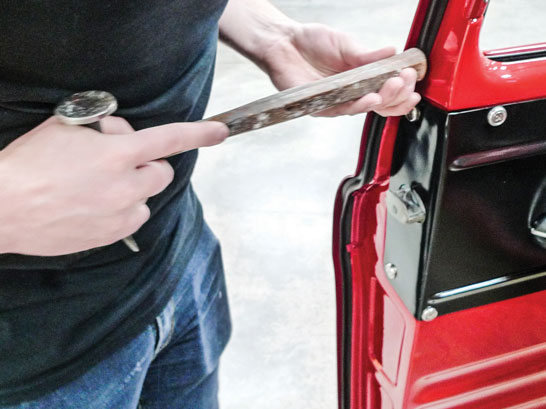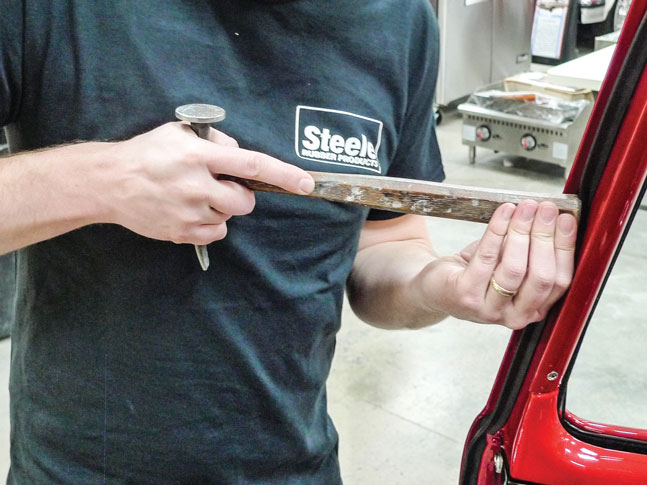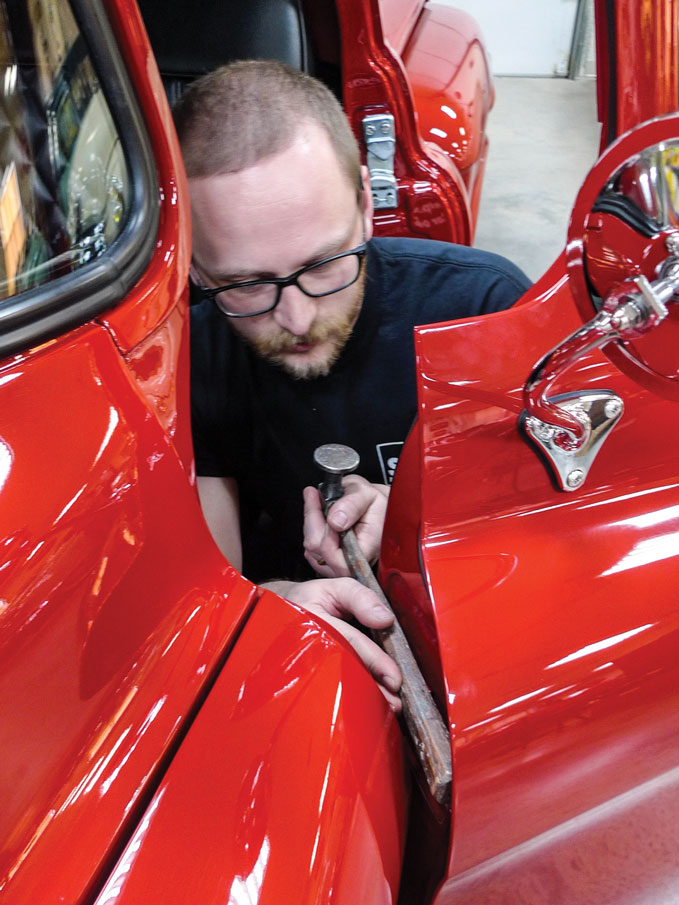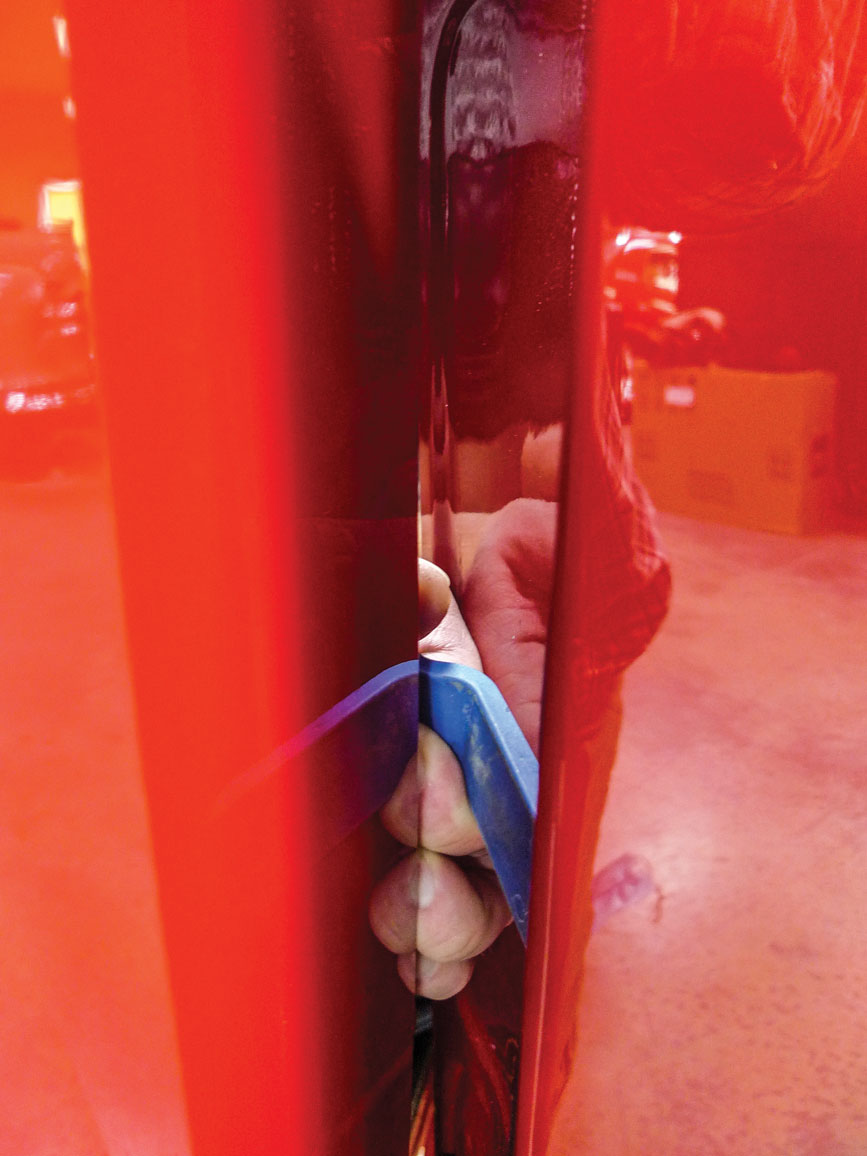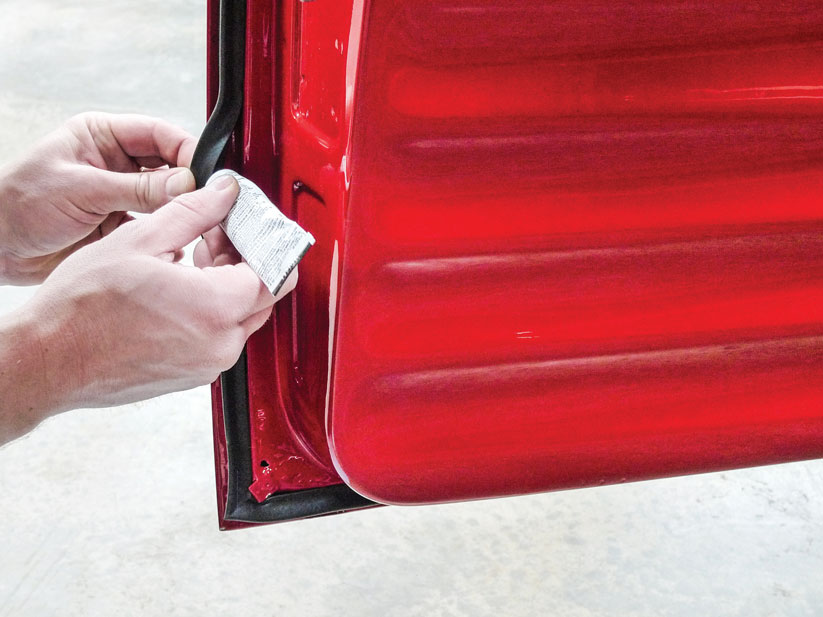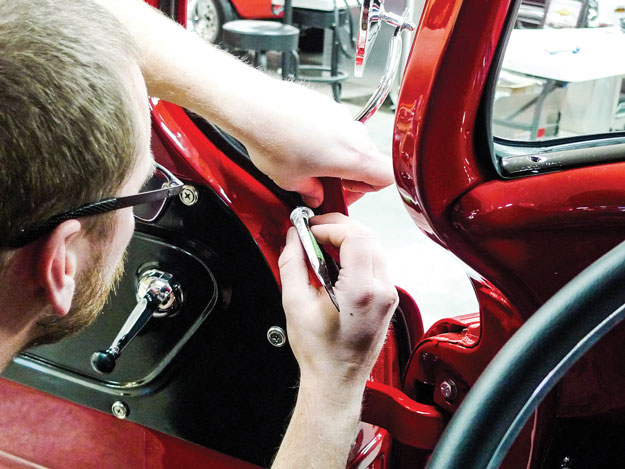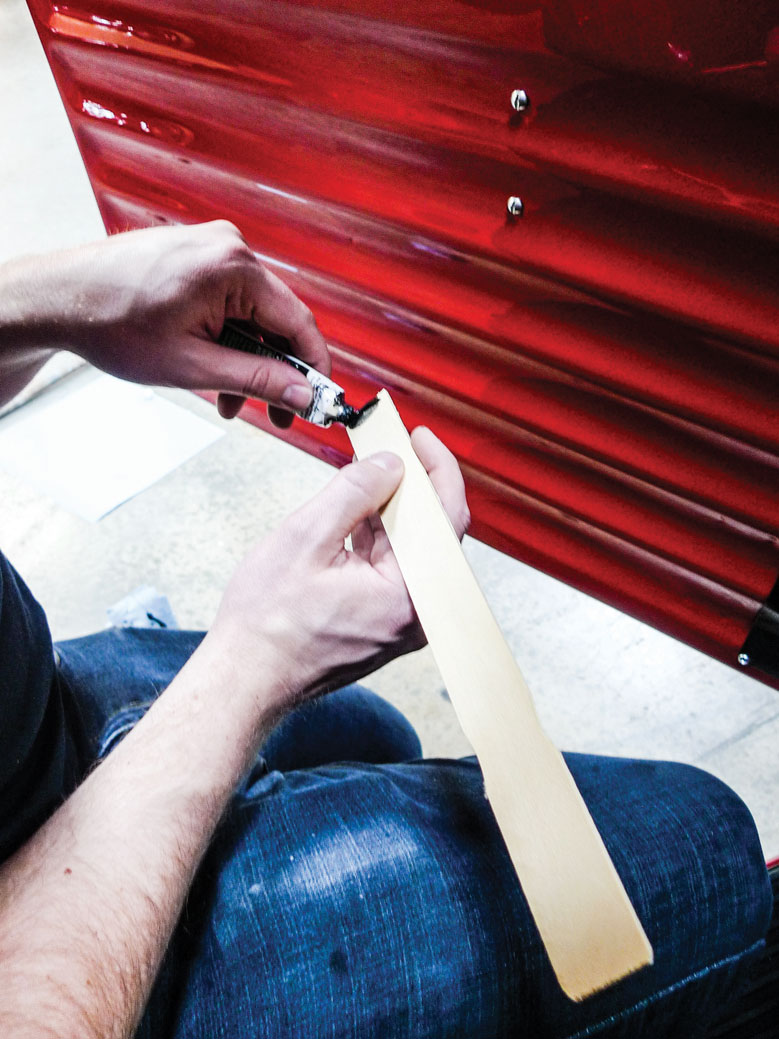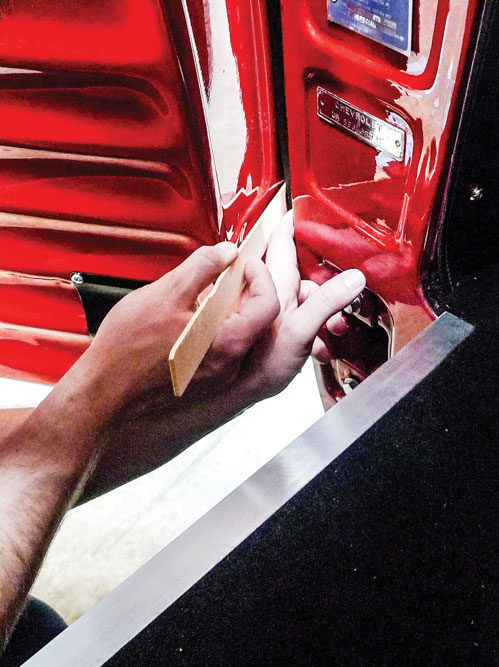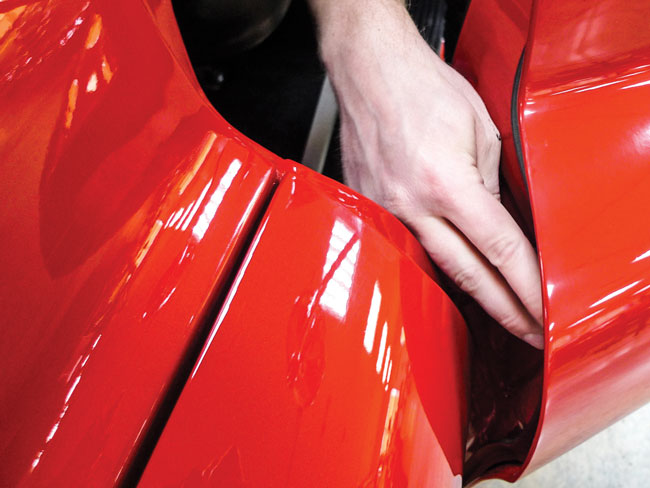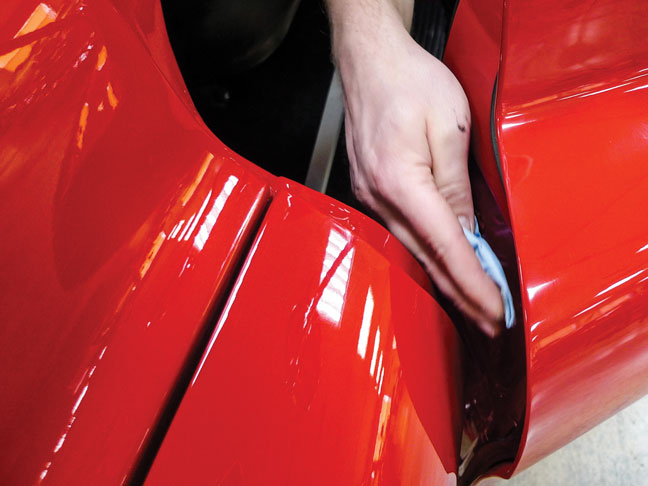 Don't Slam It!
Once the new Steele classic truck weatherstrips were successfully installed with 3M (black) super weatherstrip adhesive applied between the push-in pins, we pretty much agreed to let it all set overnight. The next thing we knew, a weekend had passed, which was even better yet. On Monday the doors were closed for the first time.
As expected, they closed a little tough, but they closed without brute force, whereas the Brand-X seals that Hart had previously struggled with wouldn't allow doors to close at all. Not even close.
By Tuesday we'd gained more ground. Having the doors fully closed overnight made the difference. This truck hasn't even felt the sunshine yet, but the doors close smoothly and easily. We still expect our new Steele weatherstrips will conform a little further. In another day or two Hart might even readjust striker plates a tad or two inward, but that'll be up to him. For now, take a look at this!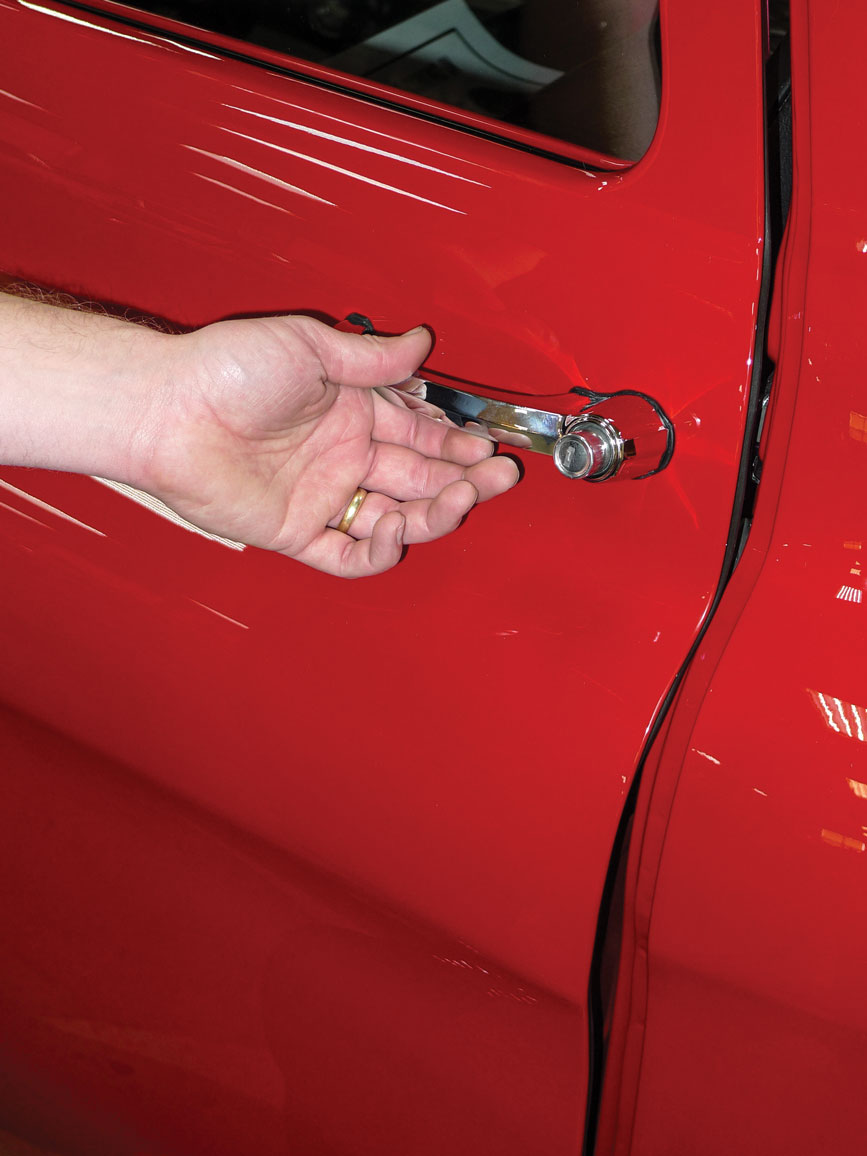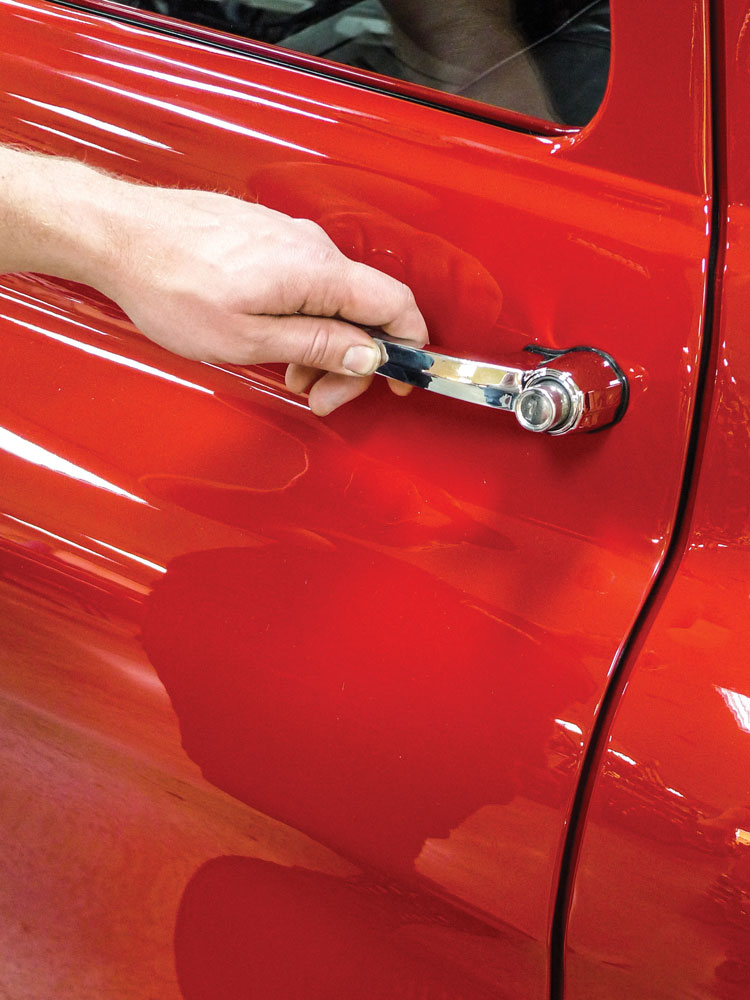 Source
Steele Rubber Products
(800) 447-0849
steelerubber.com