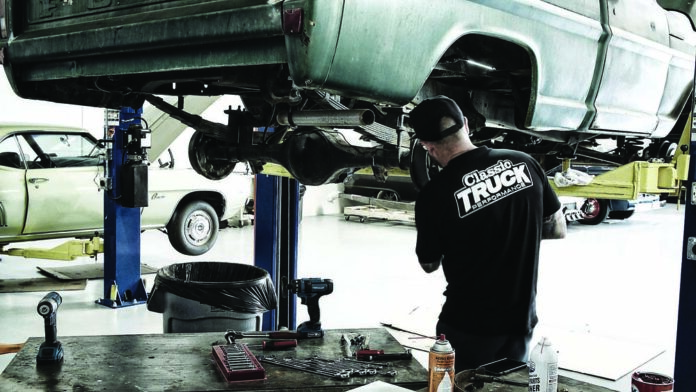 Part 2: Duralast Helps Update The Braking System of the Family Heirloom 1972 Ford F-100
By Rob Fortier – Photography and Videography by Ryan Foss Productions
Last month we jumped head-first into this family heirloom 1972 Ford F-100 project and, within a working week's time, had the old girl fired up and running! That was great and all, except for one major problem: she had no brakes—like none whatsoever. Fortunately, we knew where to go for all the answers to that four-wheel drum problem.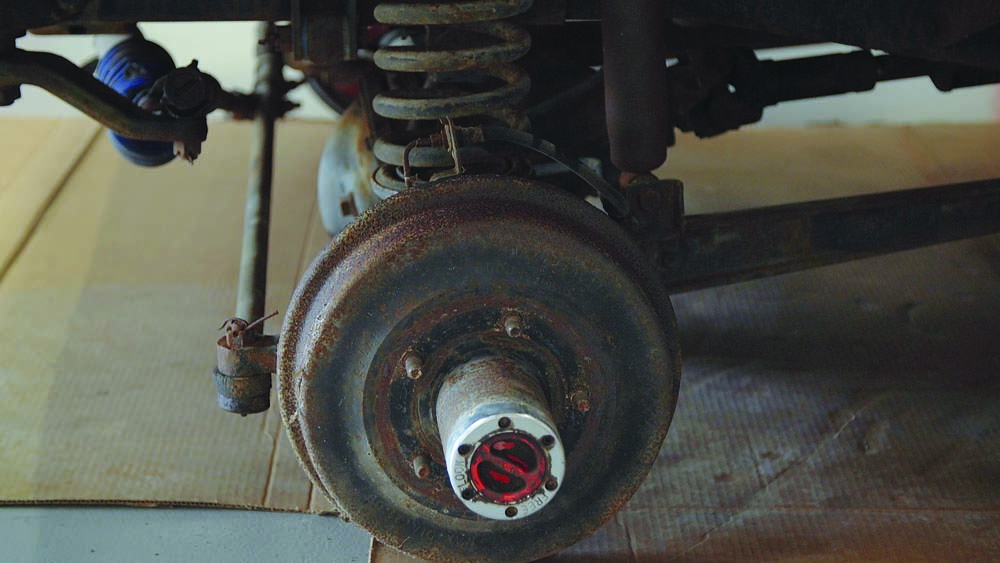 Read More: Family Heirloom Revived: 1972 Ford F-100
Just as we did with the seemingly tired Ford 360 engine, we powered up our laptop and went straight to DuralastParts.com once again. This time around, our search engine (fingers) took us down the virtual road on the hunt for F-100 4×4 drum brake parts—the entire brake system, to be exact. From the drums to the new shoes and wheel cylinders to the master cylinder and power booster—even the self-adjusters and brake hoses—our laundry list of required stopping components were all available online and, subsequently, ordered and picked up (all at once) from our local AutoZone.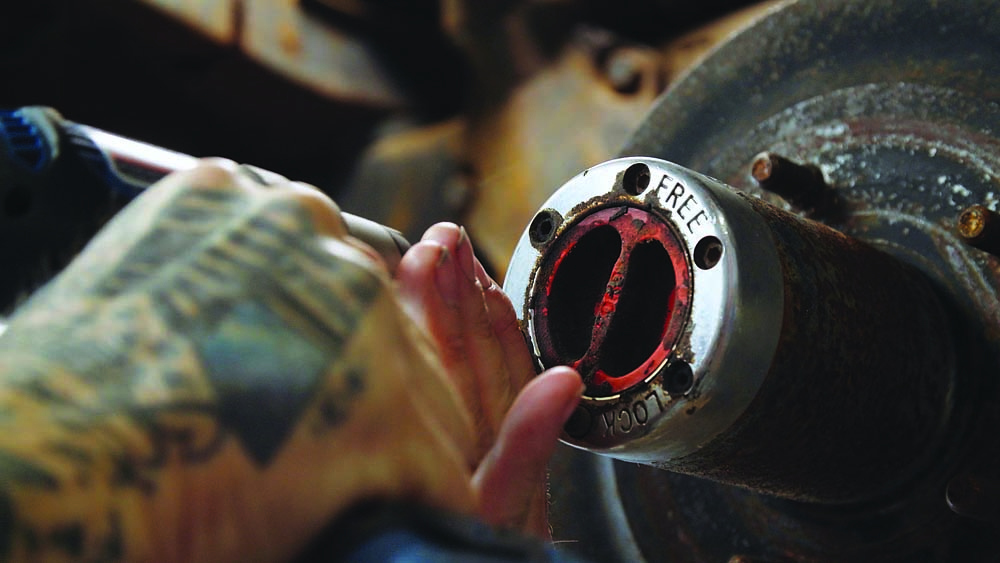 Fortunately, the only major difference between this and a standard (2×4) four-wheel drum brake job was having to deal with the front hub locking mechanism and pressed lug studs. The use of an iPhone (photographic reference) and a heavy-duty arbor press ensured those issues were not just that—an issue.
Source
Duralast
(800) 284-7491
DuralastParts.com