Hot Rod Specialties Improves The Handling & Stopping Power On This 1934 Chrysler Sedan
By Gerry Burger   –   Photography By Kenneth Denney
There is no doubt that complete chassis swaps have become commonplace in the world of street rods, but oftentimes that doesn't fit budget or driving requirements. The basic concept of street rodding is to improve the power, handling, and braking of a vintage car. To that end this old '34 Chrysler had already seen plenty of road miles with the original suspension upgraded to a late-model steering box, tube shocks, and disc brakes. (In an upcoming issue we will show you how to repair the frame damage on this Chrysler. We followed along as Ken Denney and the team at Hot Rod Specialties repaired some frame damage on Terry Thompson's '34 Chrysler Fordor Sedan. This repair was in preparation for a complete front suspension swap.)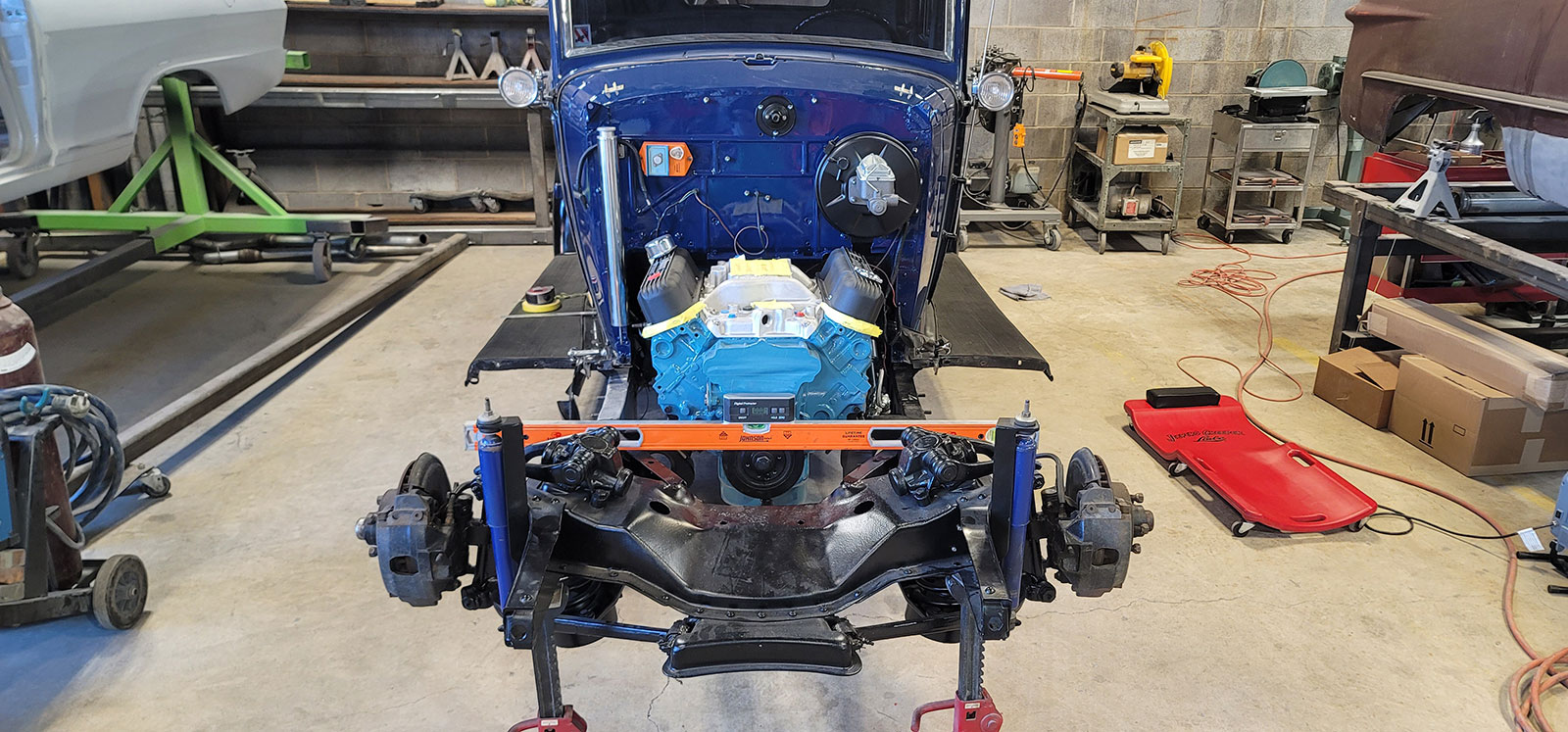 Thompson wanted an improved stance and more modern suspension for his Chrysler, which included power rack-and-pinion steering, tubular control arms, and a better spring rate. Denney and his team at Hot Rod Specialties decided a Fatman Fabrications stub would be just what the doctor ordered. A straightforward front frame clip that would effectively do away with the old and in with the new and result in better handling, better stance, and an overall safer hot rod. As an added bonus there was a substantial weight savings.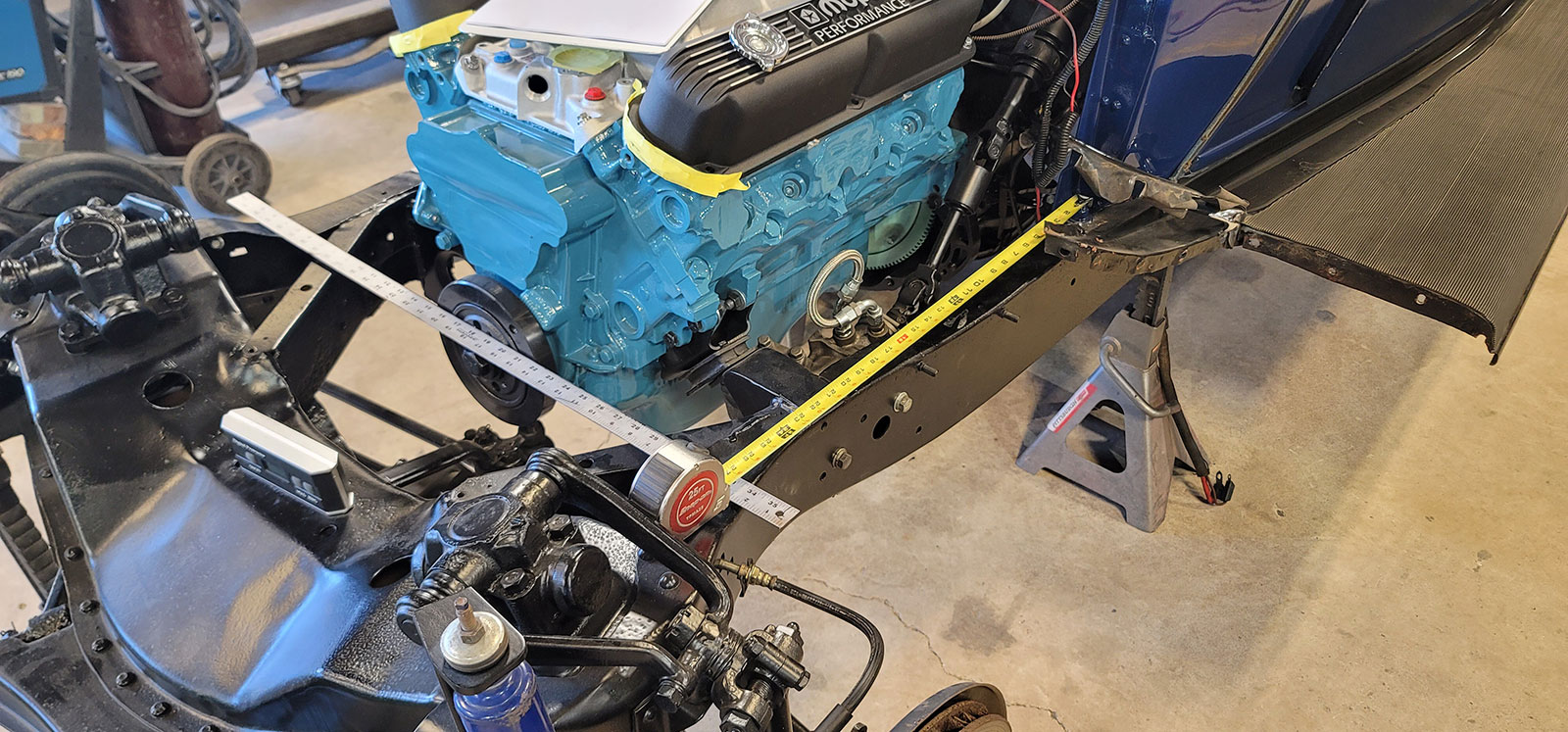 Read More: Daily Driven 1955 Chevy Delray
The process is very straightforward and over the years many of the Fatman Fabrications front stubs have been installed in backyard shops. Like any chassis work the key is to establish a level chassis and get the critical measurements, such as engine mount location, height of the front crossmember, and the front axle centerline. The height of the front crossmember/radiator mount is very critical as it dictates the fitting of the hood. It pays to leave it just a little bit low as you can always shim the mount up to the desired height. Making a simple but accurate chassis blueprint is always a good idea, using a plumb bob, critical locations, such as axle center line, can be marked on the shop floor as a secondary checkpoint. Measure from a common point on each side of the original frame rail. Once the critical measurements have been established, it's time to measure twice and cut once.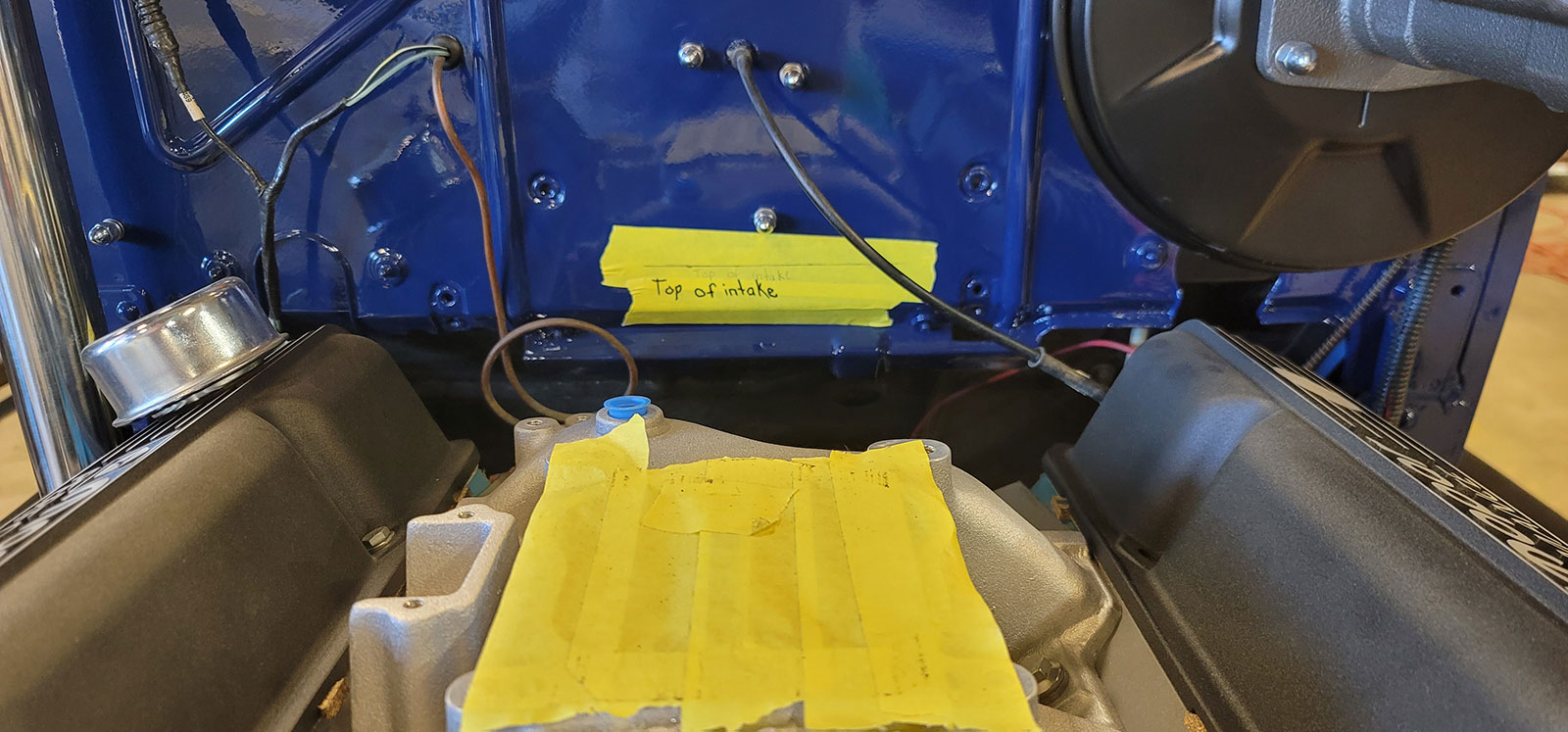 Read More: Everything You Need To Know About Coilovers
The original chassis is cut at a nice straight area of the frame rail, then the Fatman stub is slipped into place. When doing any chassis clip it is imperative that you fishplate the joint by several inches. Team Hot Rod Specialties first fit things up with the fishplate welded to the Fatman stub. Several holes were drilled in both sides of the original chassis for plug welds into the fishplates. After a couple substantial tack welds, double check all your measurements.
Since the 1934 Chrysler frame is taller than the Fatman frame rail a wedge was cut from rectangular tubing to form the lower transition between the two frame rails. Tack the wedges in place and measure again. Measure both straight down the frame rail and diagonally to be certain the new Fatman clip is perfectly square to the original frame. Once you are certain everything is still square, do the final welding. Alternating side to side with short welds helps to prevent unwanted movement caused by the heat of welding.
Read More: Revisiting an Old Friend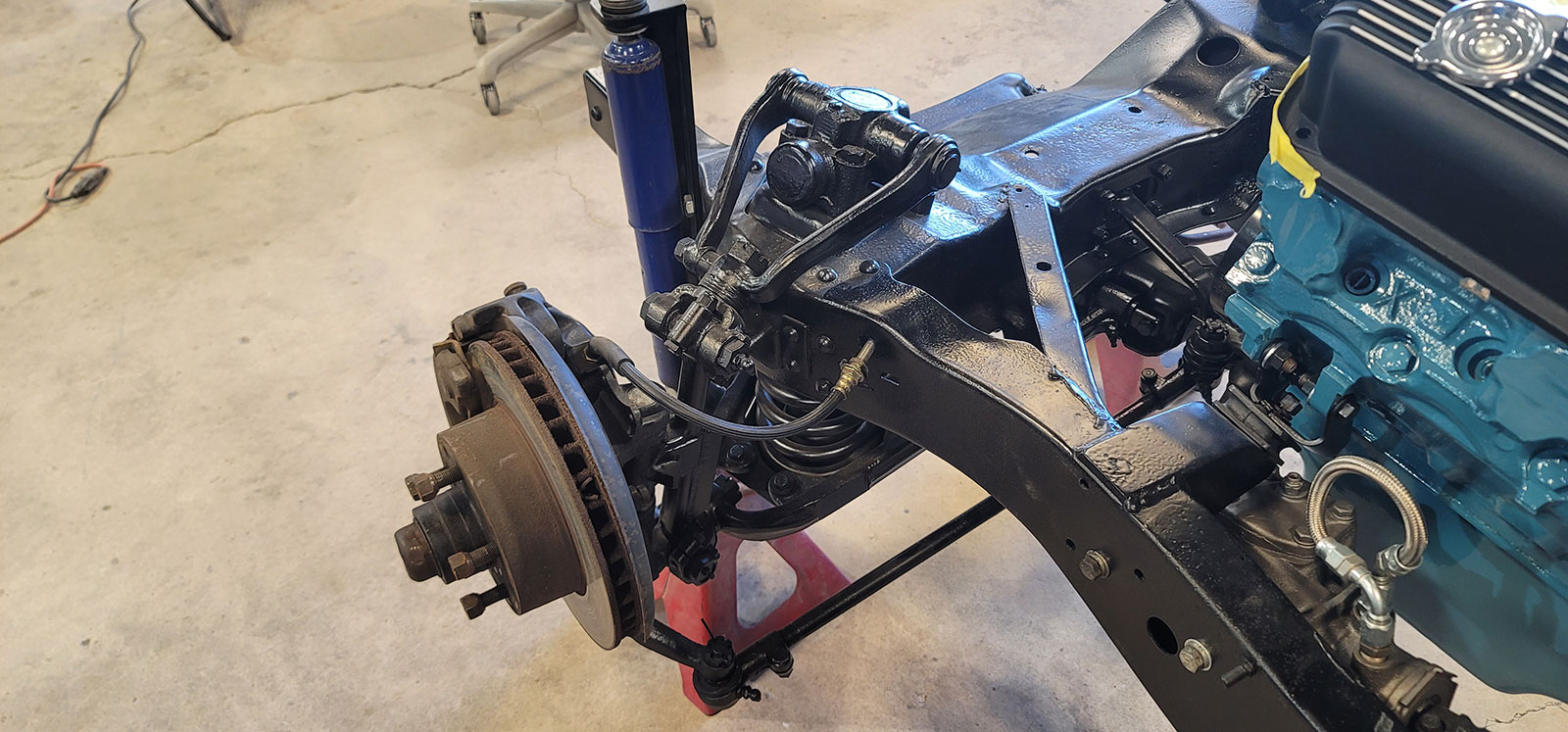 Assembling the tubular control arms, springs, spindles, brakes, and power rack-and-pinion is all straightforward wrench spinning. The directions that come with a Fatman stub are very good, so you should have no problem with assembly. Using a tape measure and an angle finder you should be able to get that frontend aligned close enough to drive to your local frontend shop for a precise alignment. That is the general procedure, follow along with the photos to see how the pros at Hot Rod Specialties handled the job. MR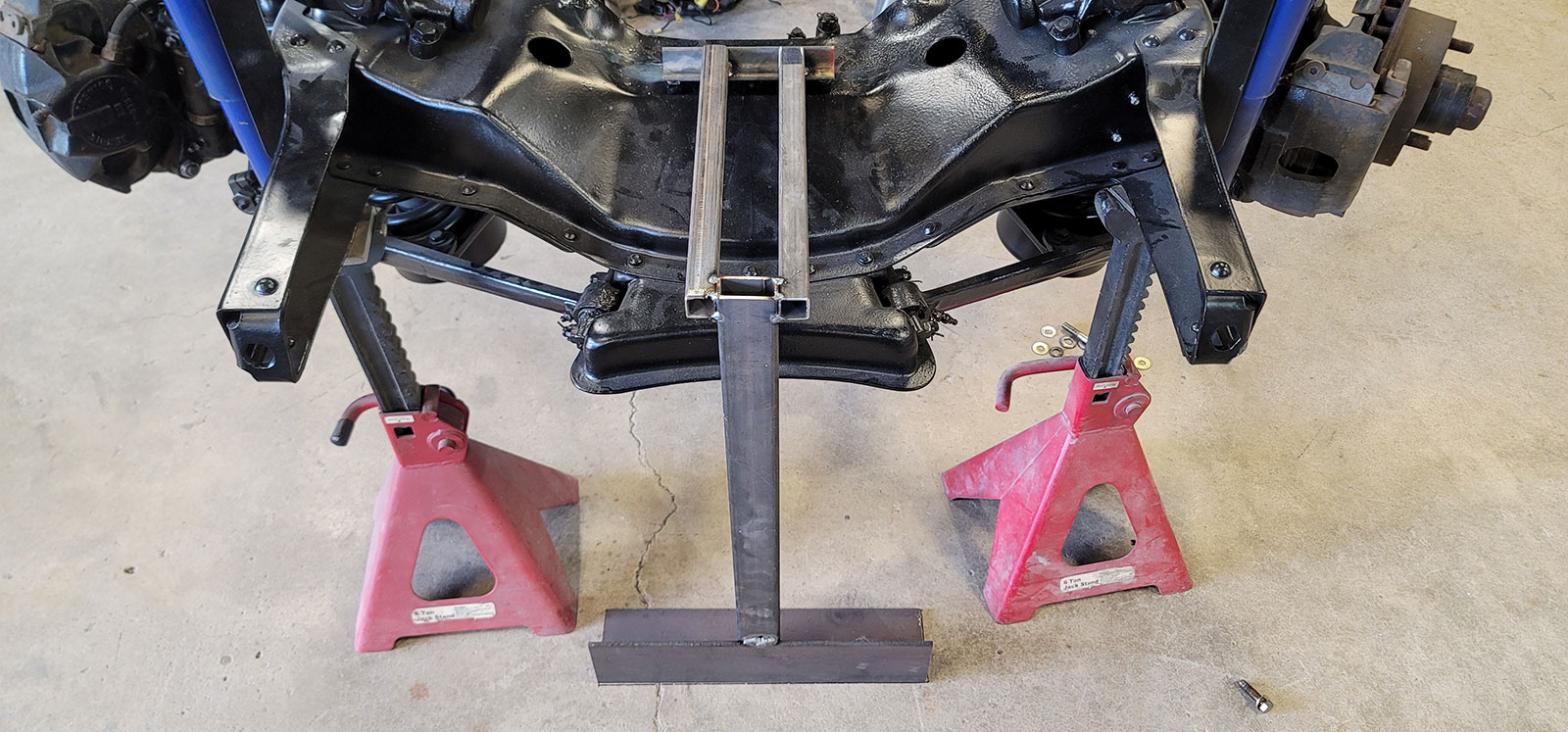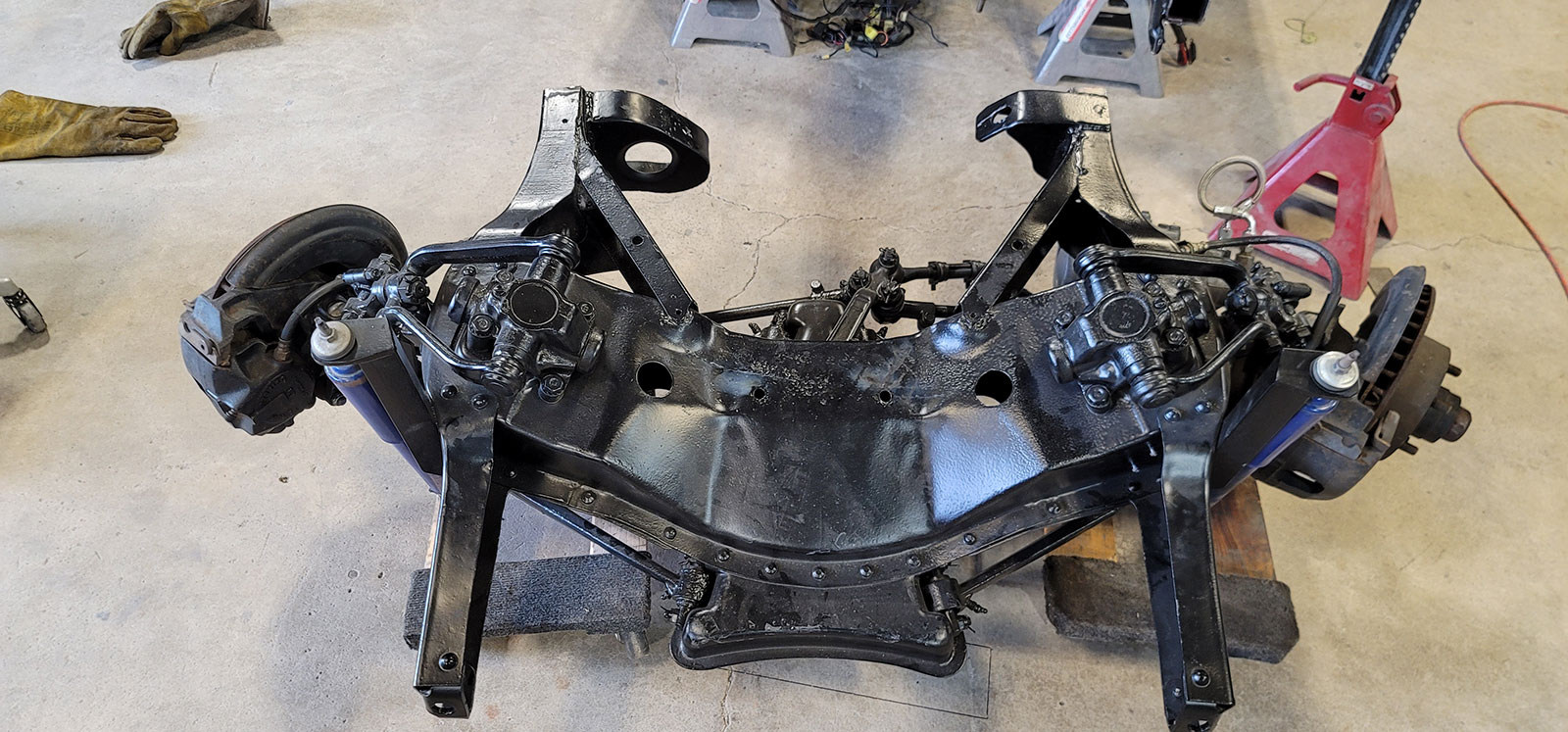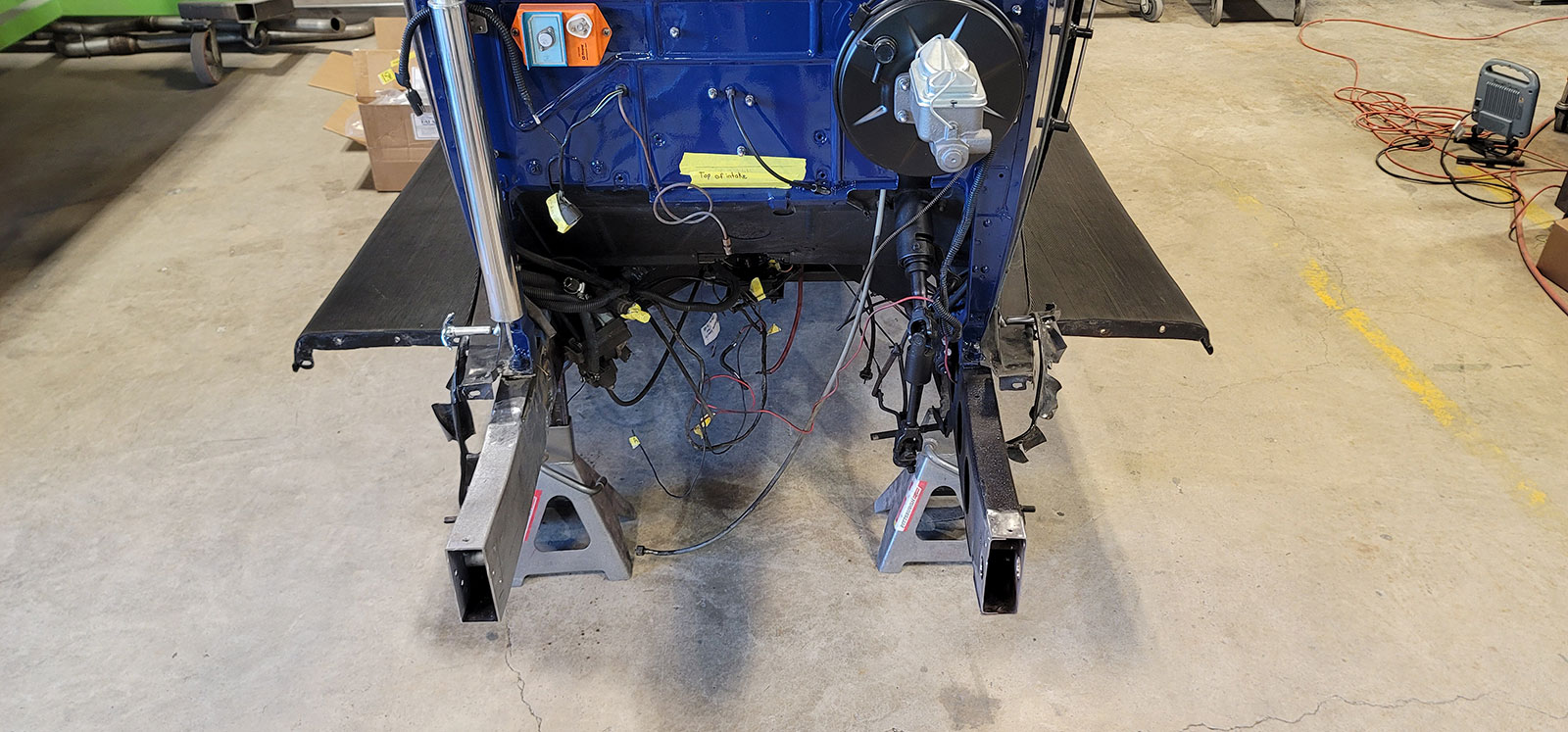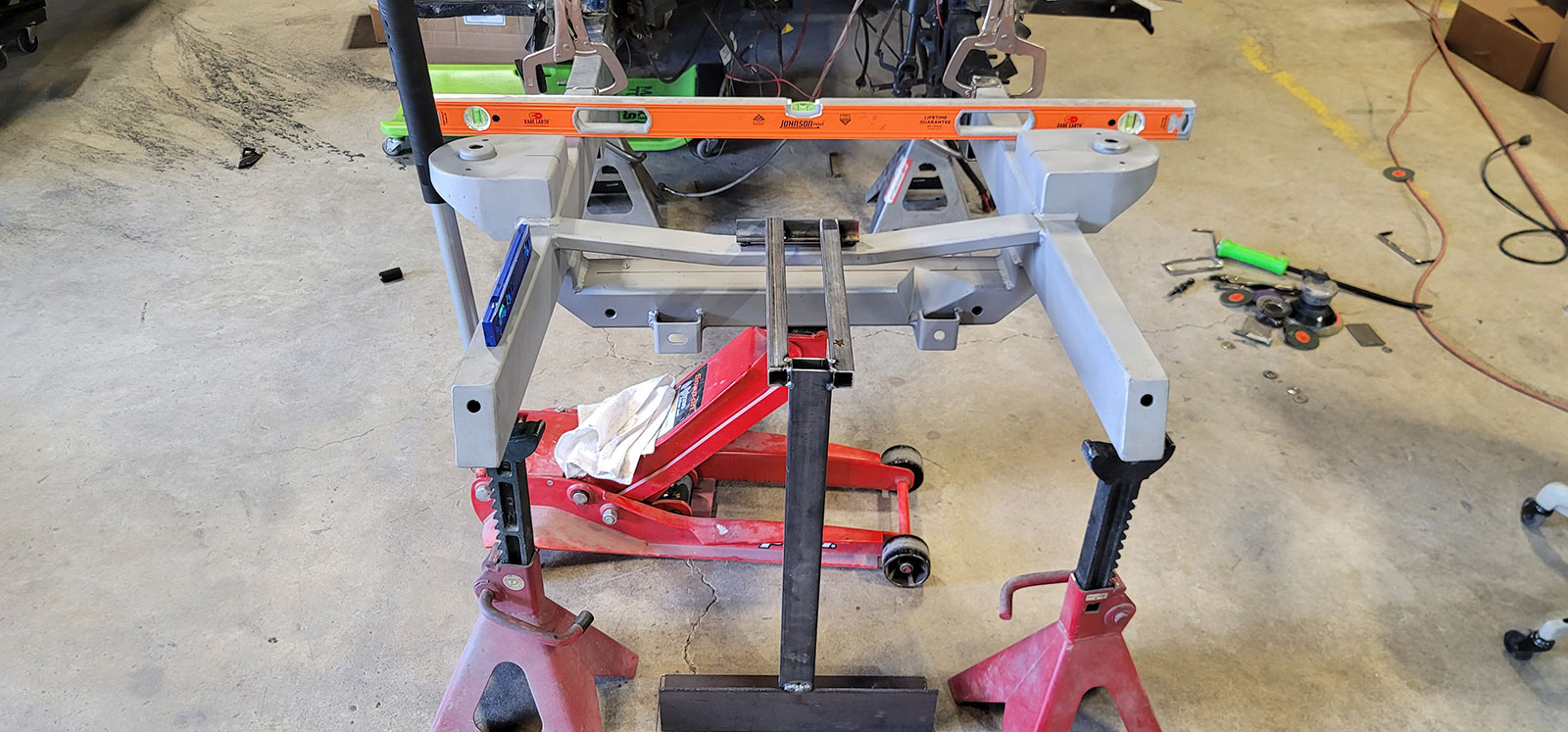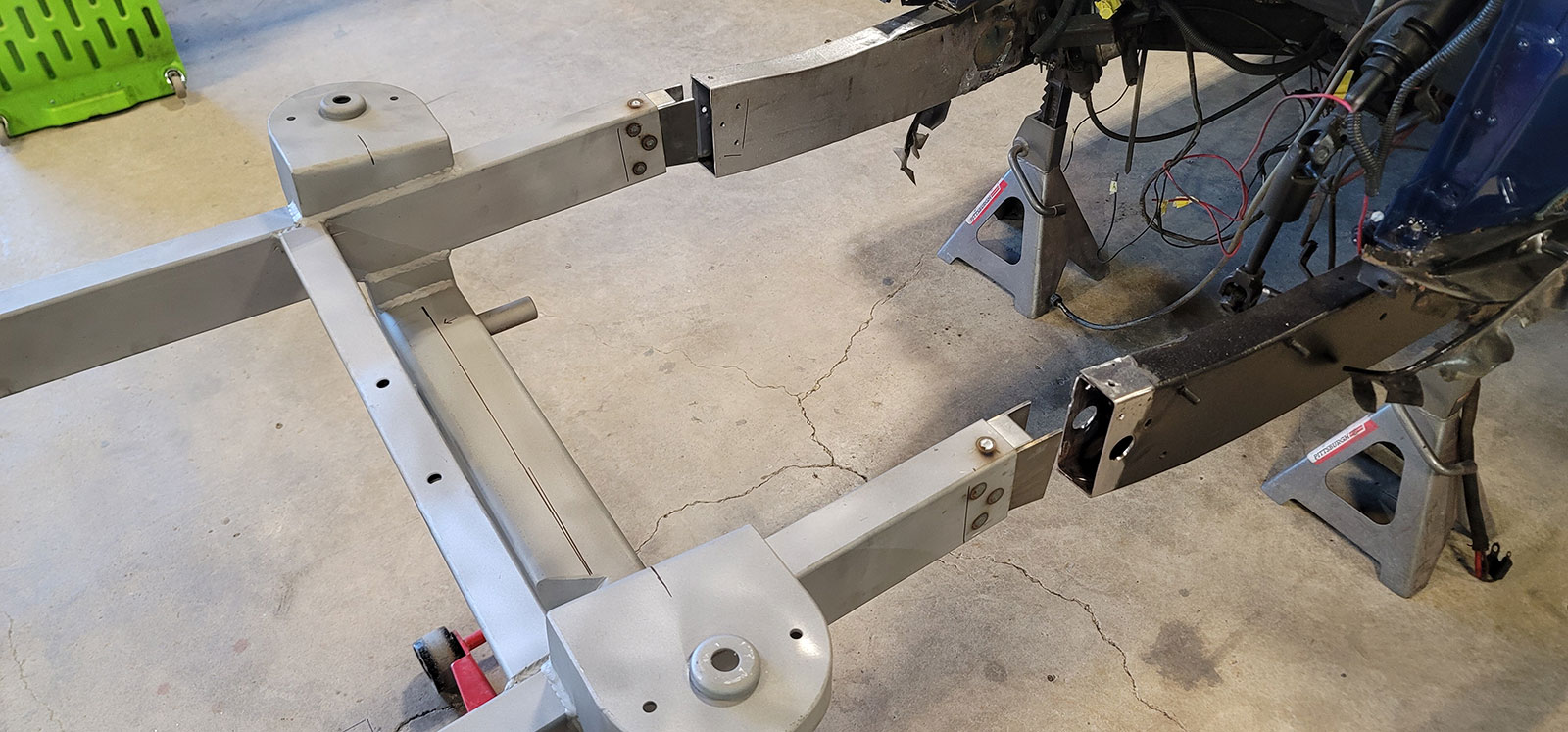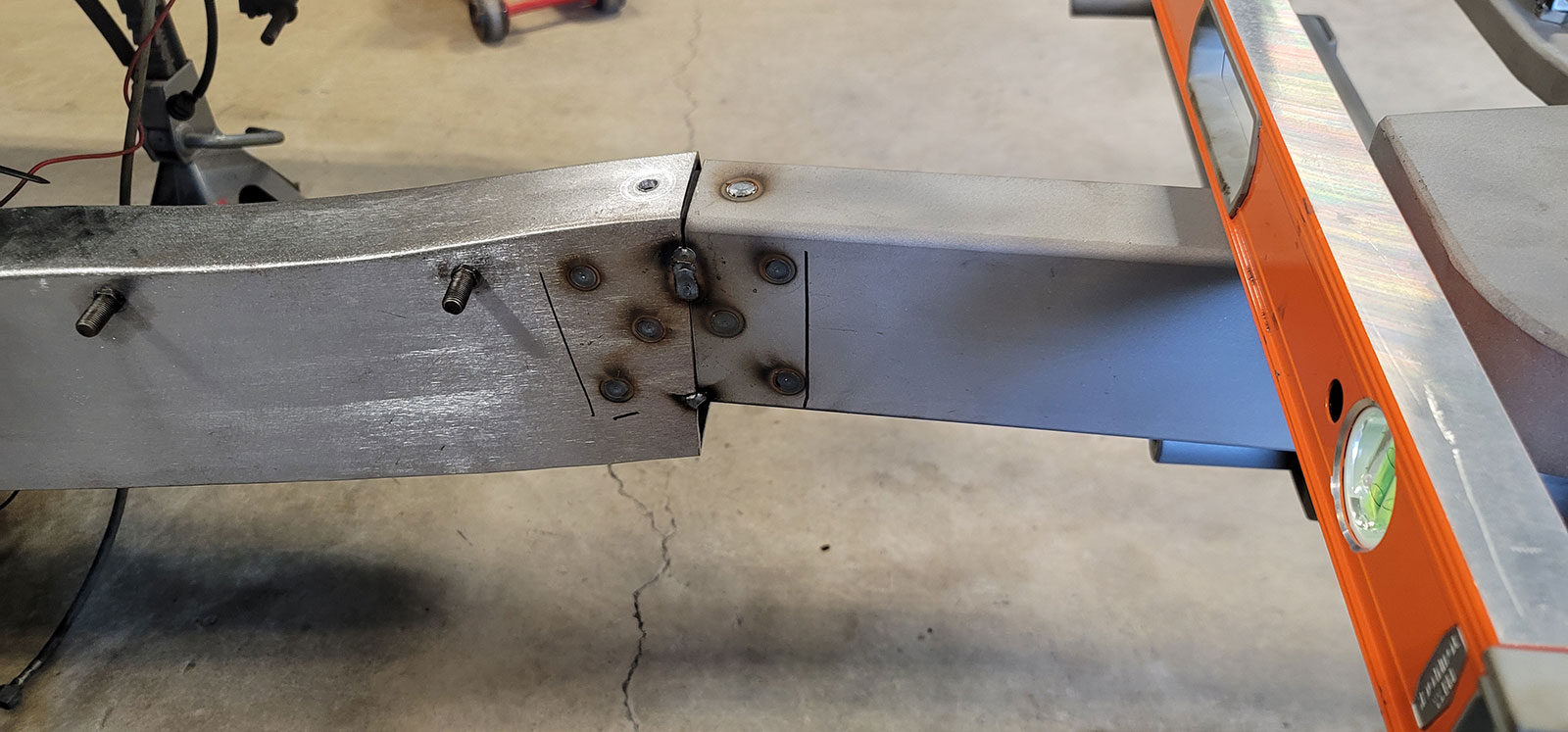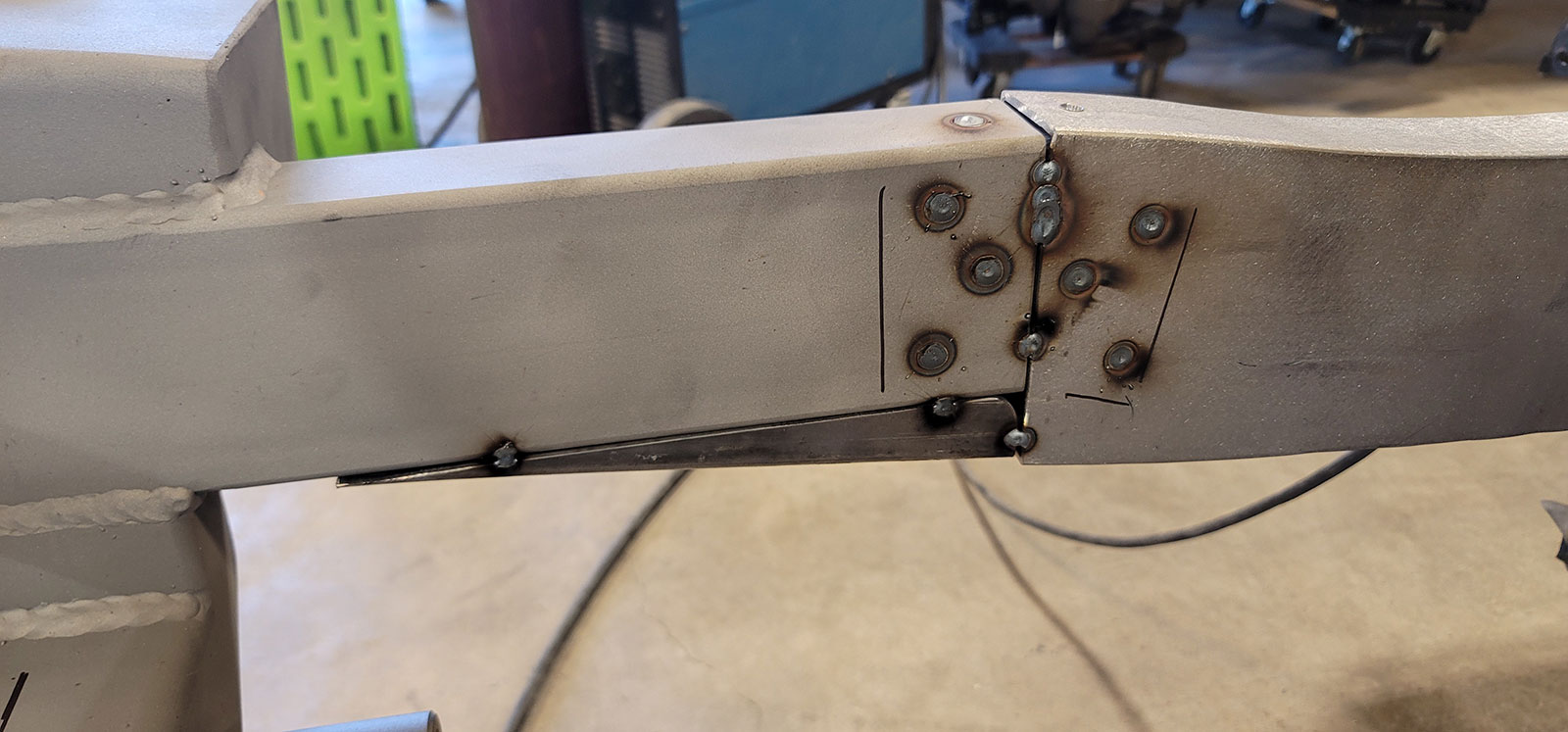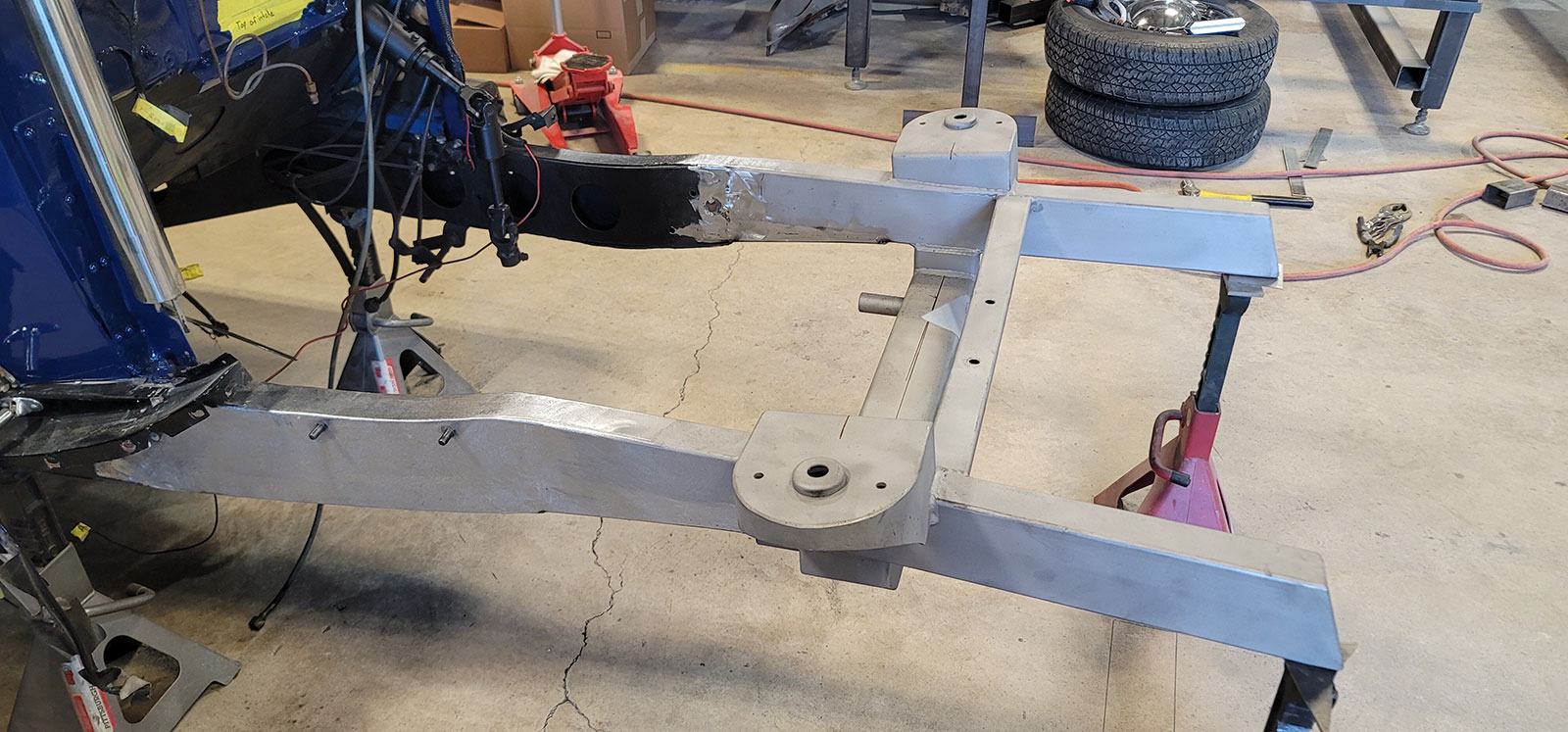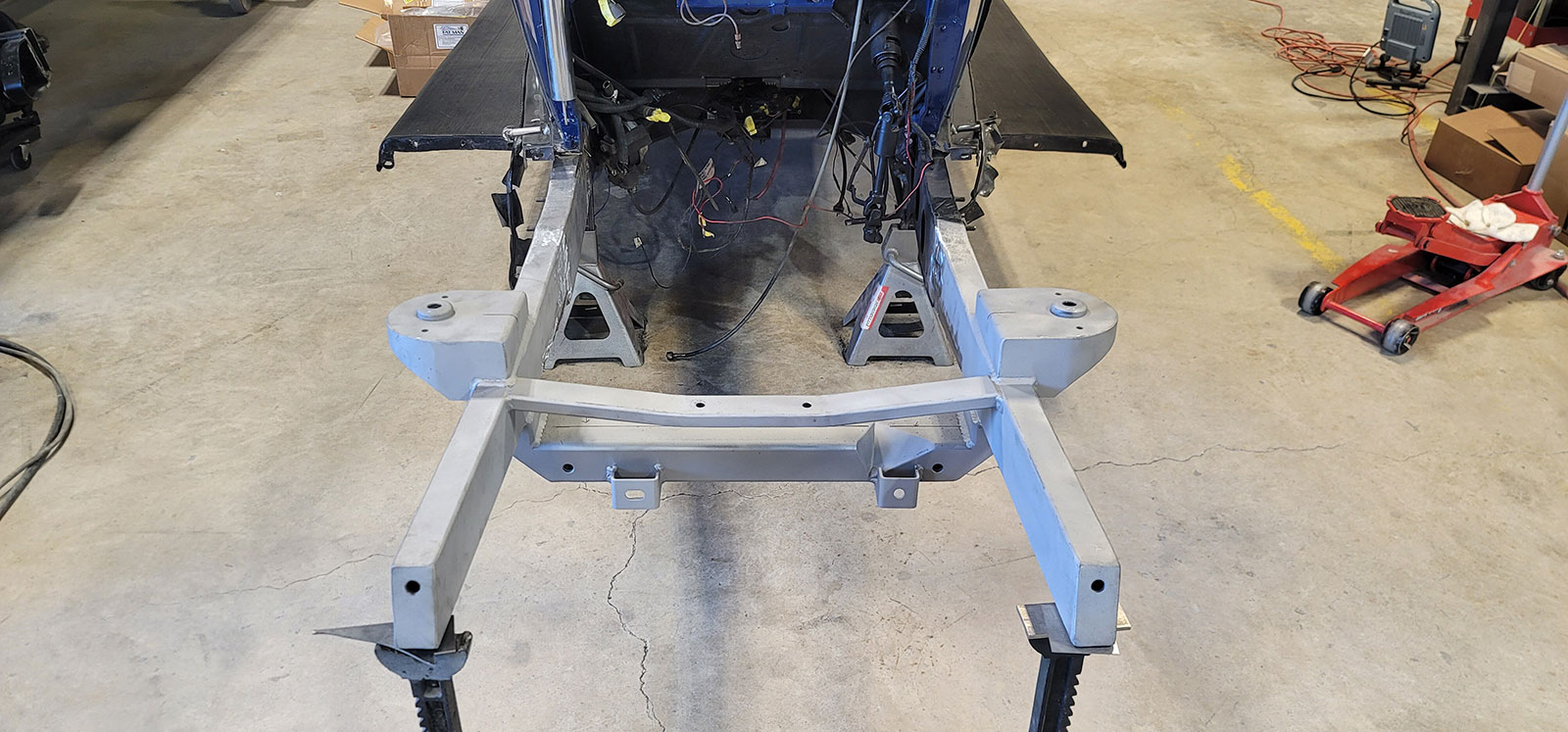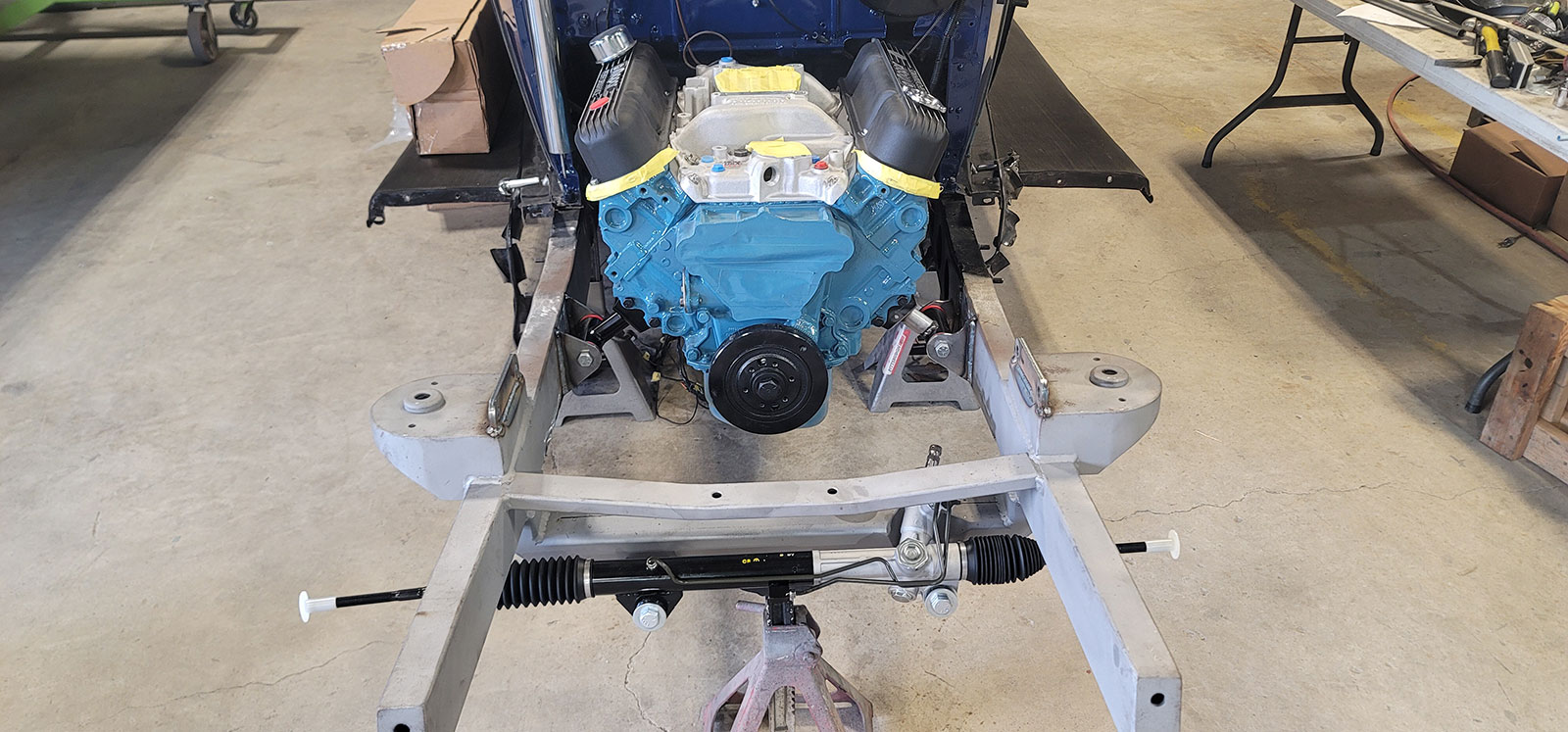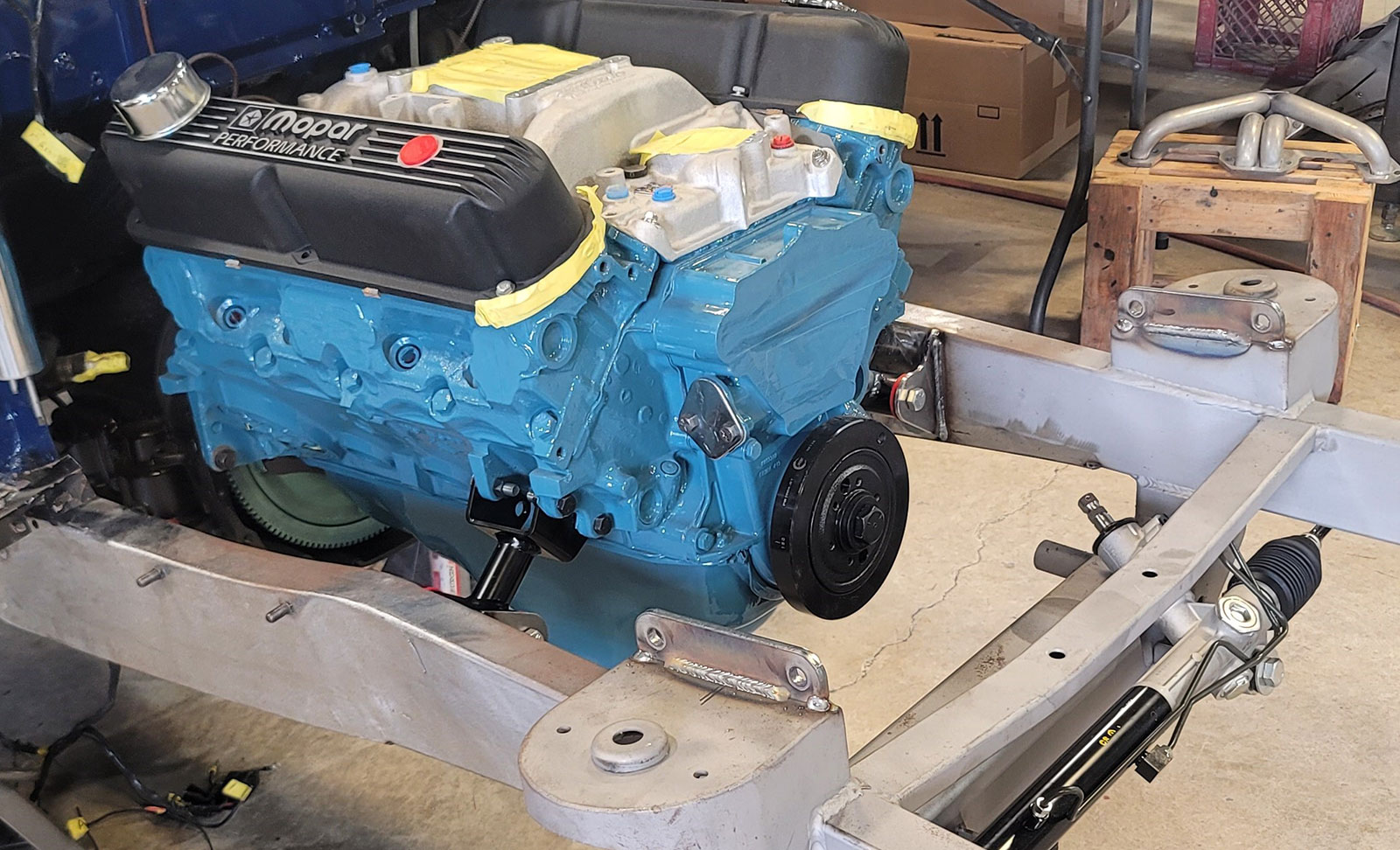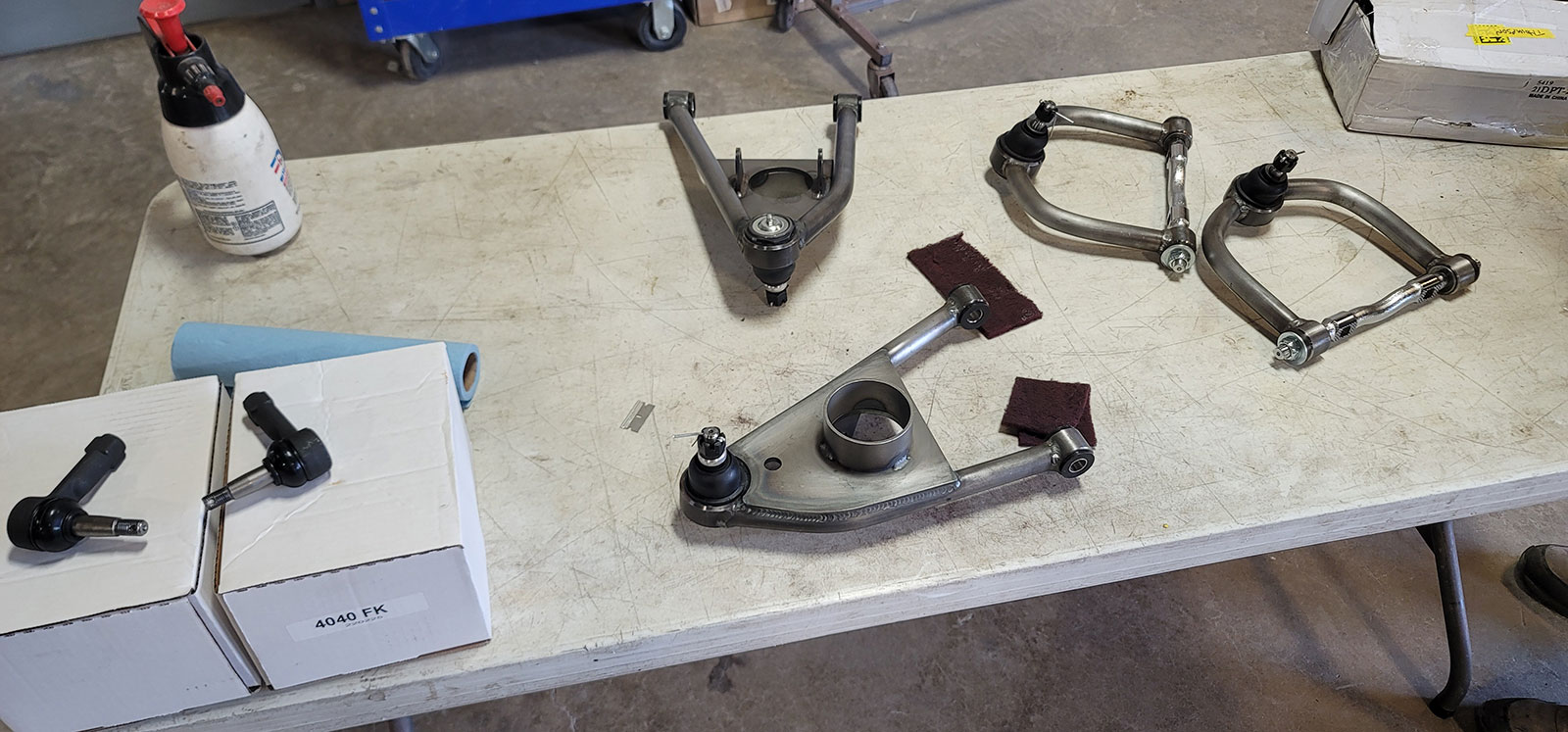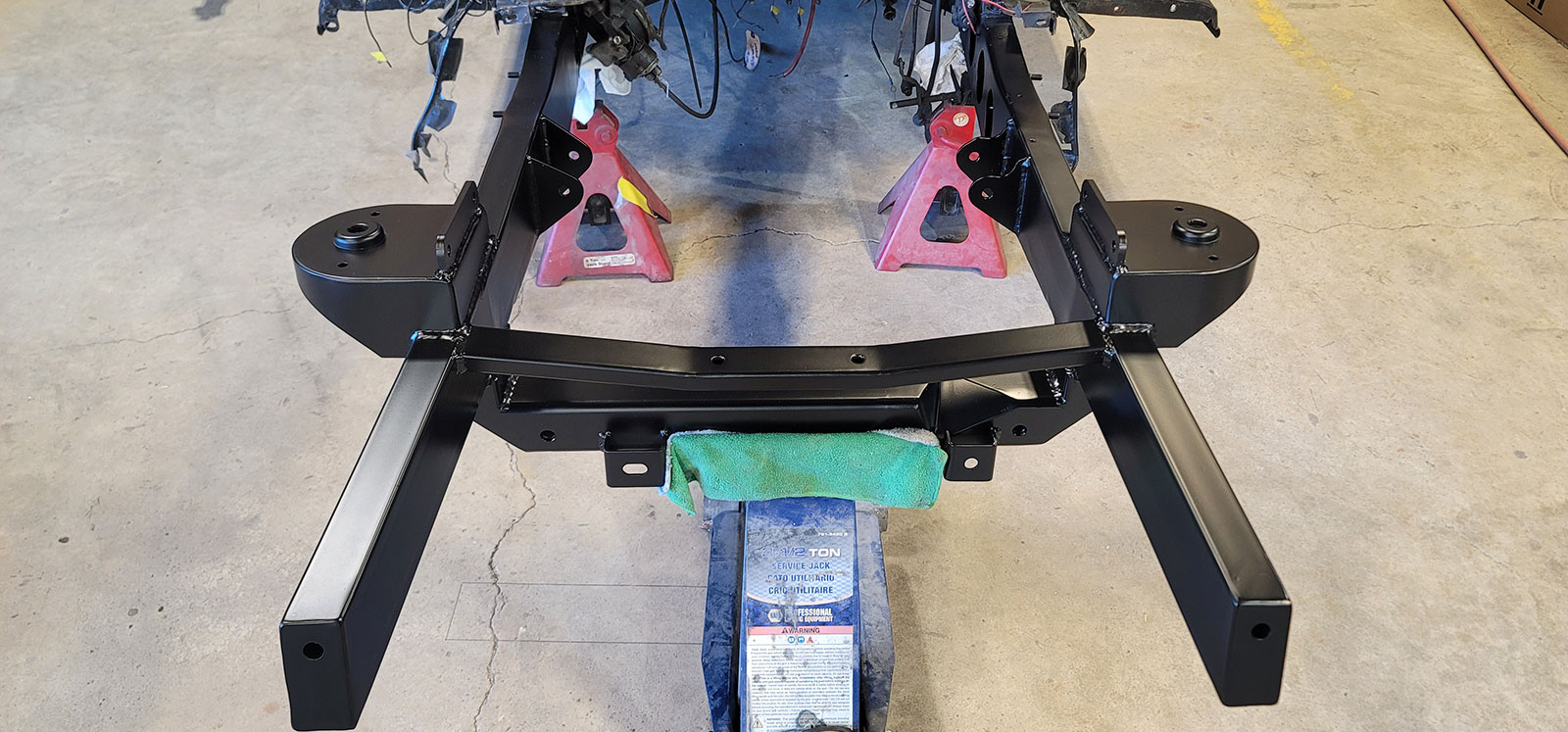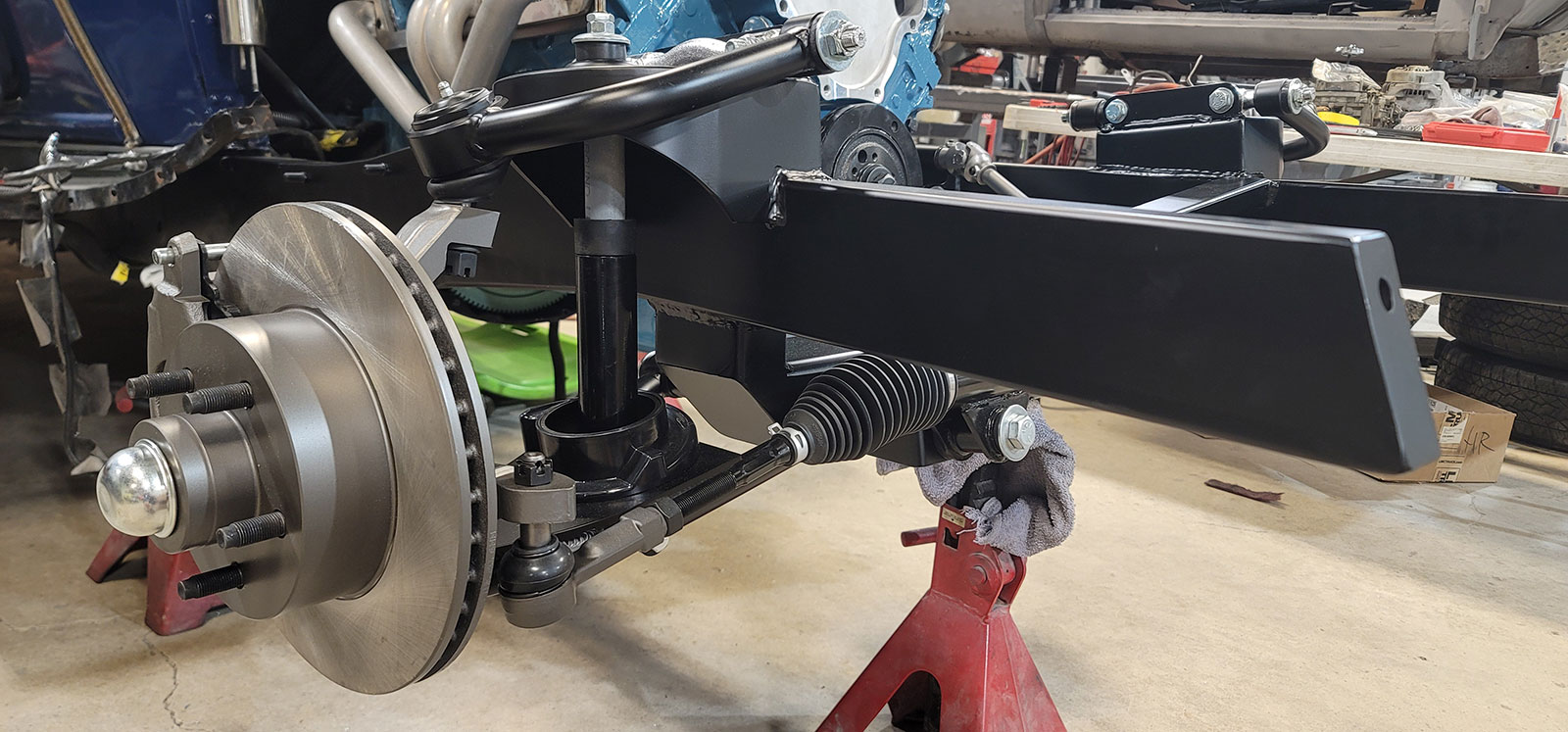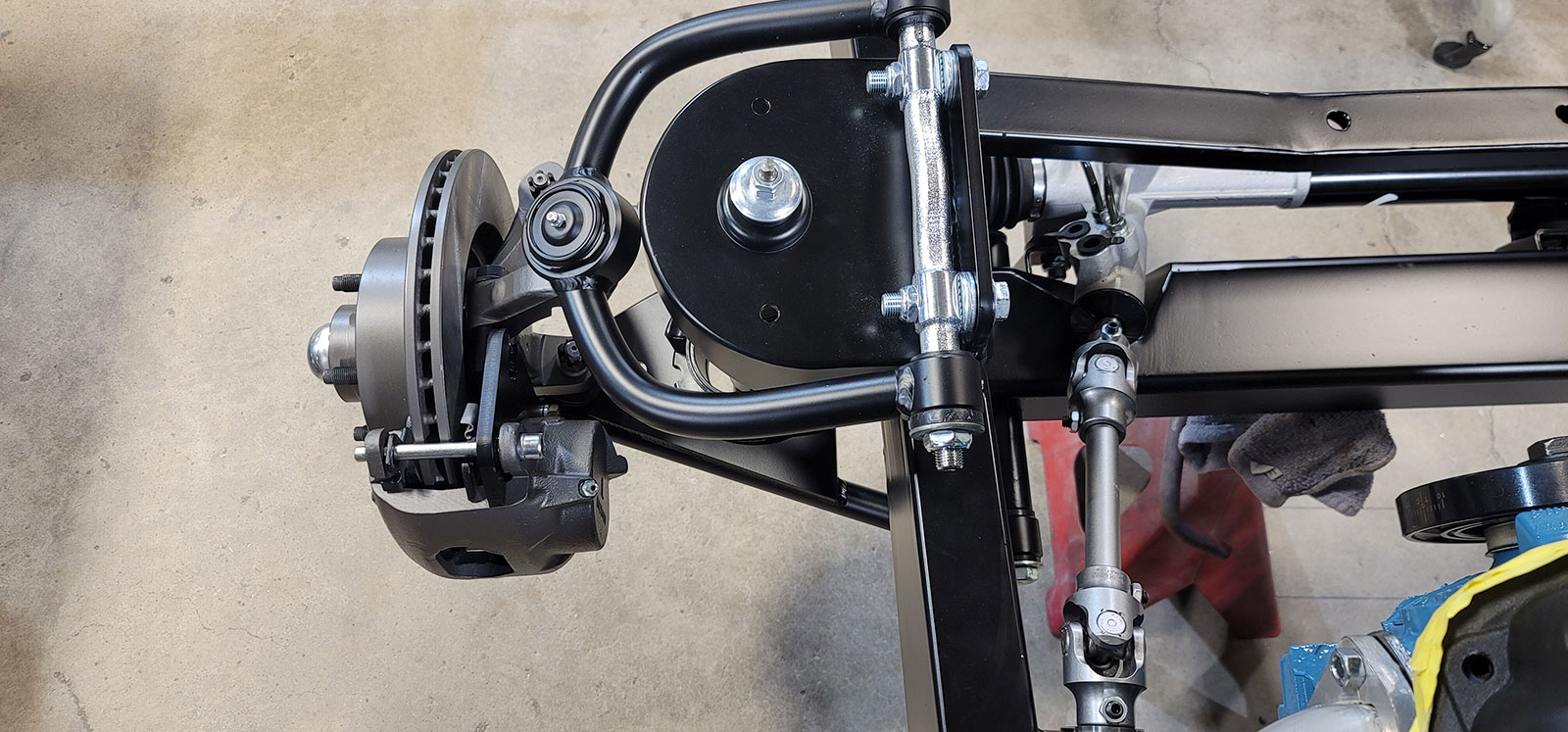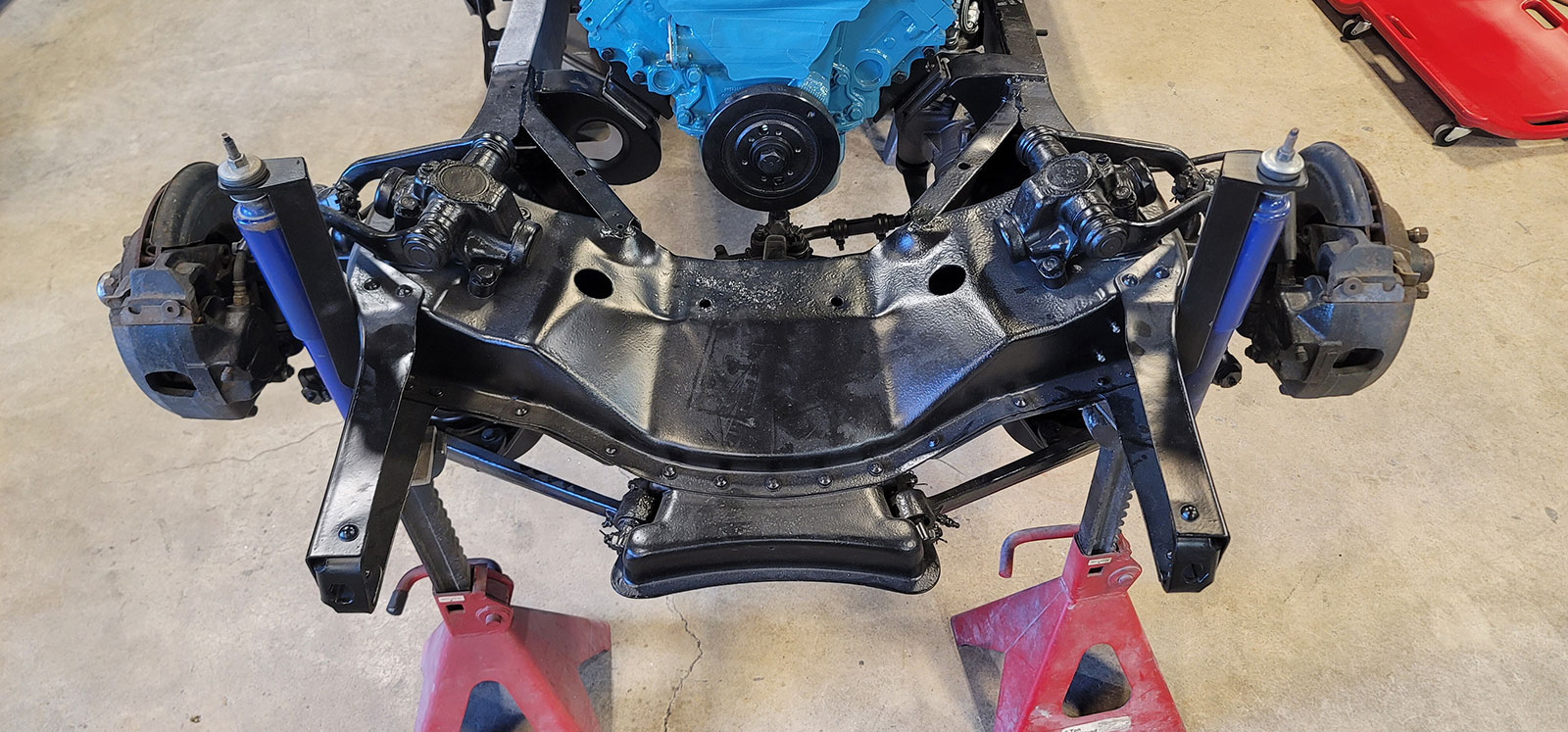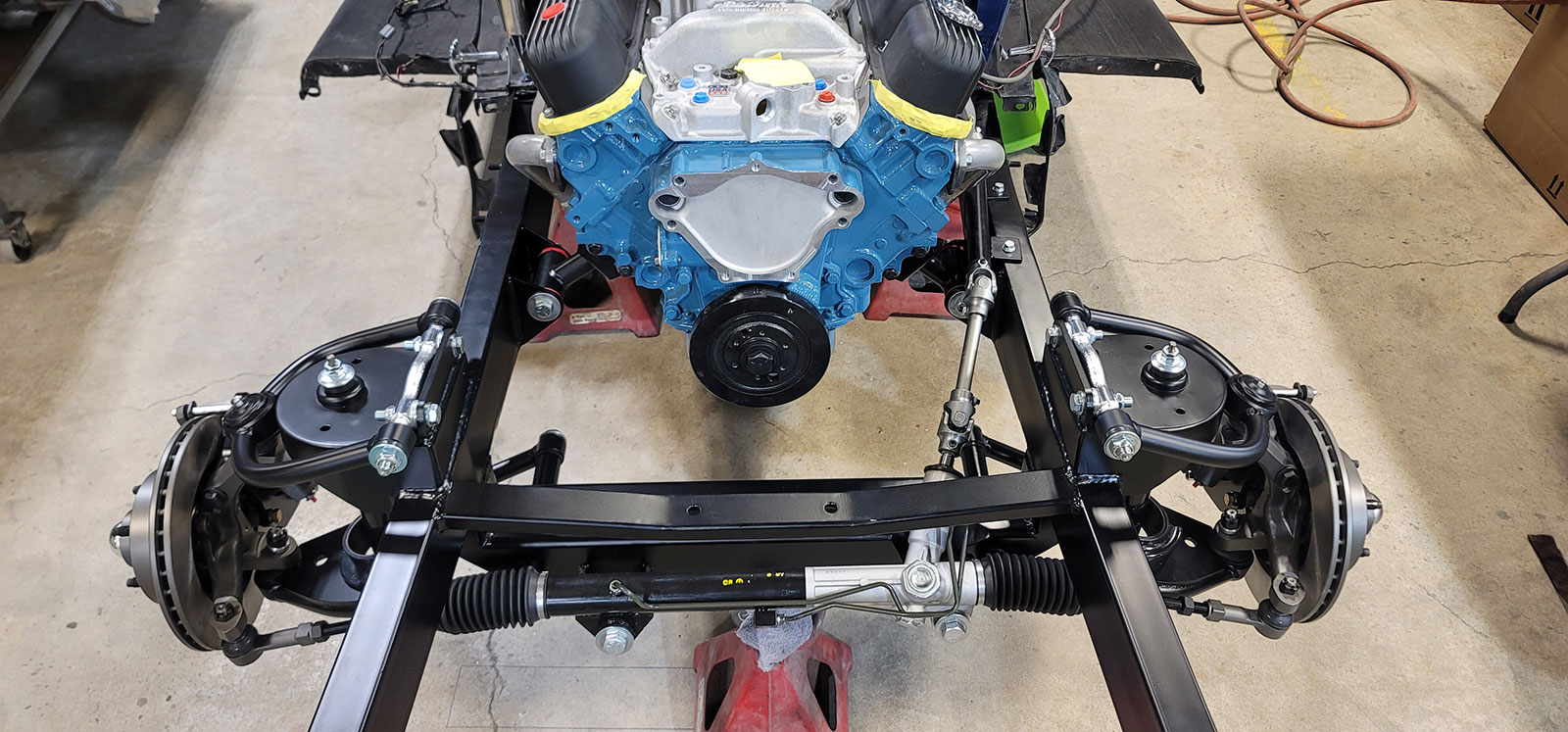 SOURCES
Fatman Fabrications
(704) 545-0369
fatmanfab.com
Hot Rod Specialties
(317) 802-7762
tech@hotrodspecialties.com