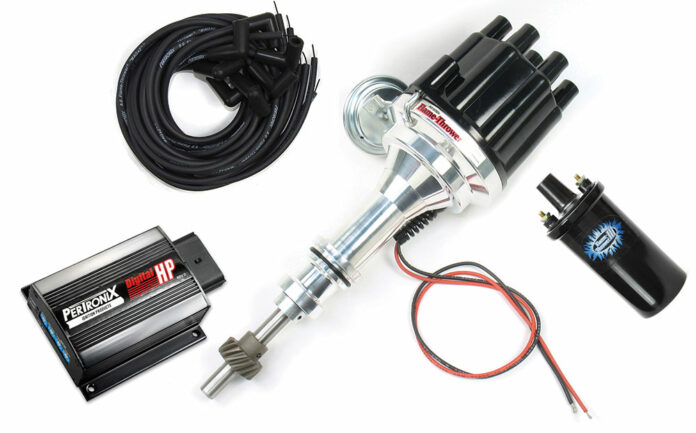 Updating Our Ford's Points Ignition System with a Pertronix Flame Thrower Electronic Distributor
By Don Lindfors – Photography by the Author
Back in the early 1900s, Charles Kettering invented what we now commonly call the Points Distributor Ignition System. It was a pretty good design that served the automotive industry well for over 60 years. But by the '70s, engine performance gains and tightening emissions standards were revealing the shortcomings of the points ignition system. Higher rpm caused point bounce, which messed with timing, leaner combustion mixtures required more voltage to fire, and point wear was a constant source of maintenance, particularly in these newer cars where degradation of the points caused misfires.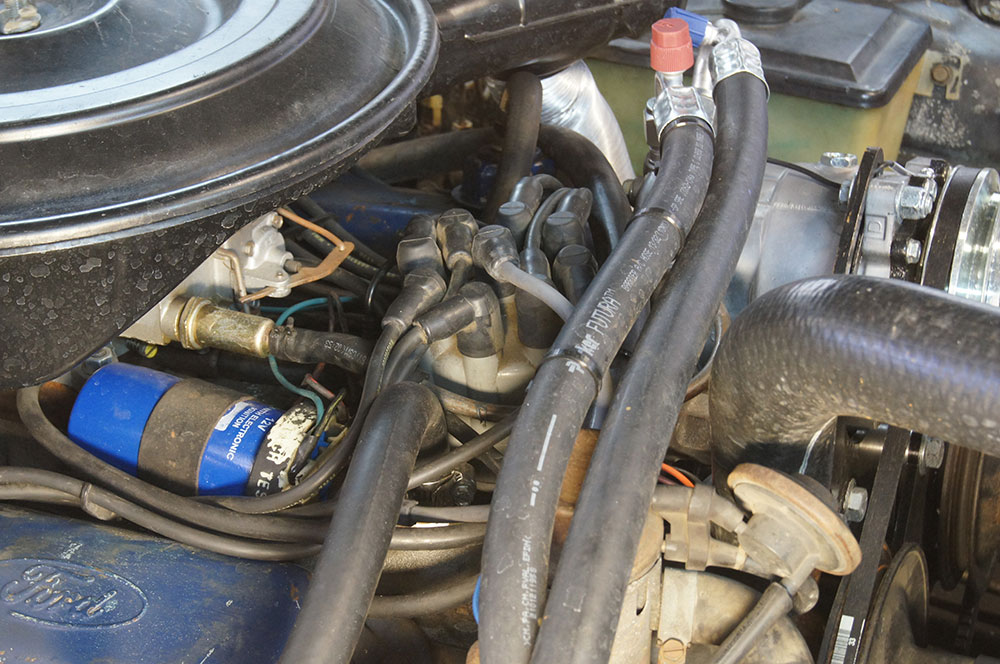 Read More: Bumpside Ford Evolution
The Big Three in Detroit were all busy reinventing the basic system with electronic ignition replacements. Mopar and Ford both introduced their solutions in 1972, with GM's ubiquitous HEI following in 1974. All three work on a similar principle of replacing the points, which are essentially a mechanical switch with a reluctor and a pickup that senses the reluctors poles and an electronic module. The familiar parts from the points system are the distributor itself (although in a different configuration) and the ignition coil. The advantage of the electronics is much more accurate timing, hotter spark, and, of course, no maintenance, except for the cap and rotor.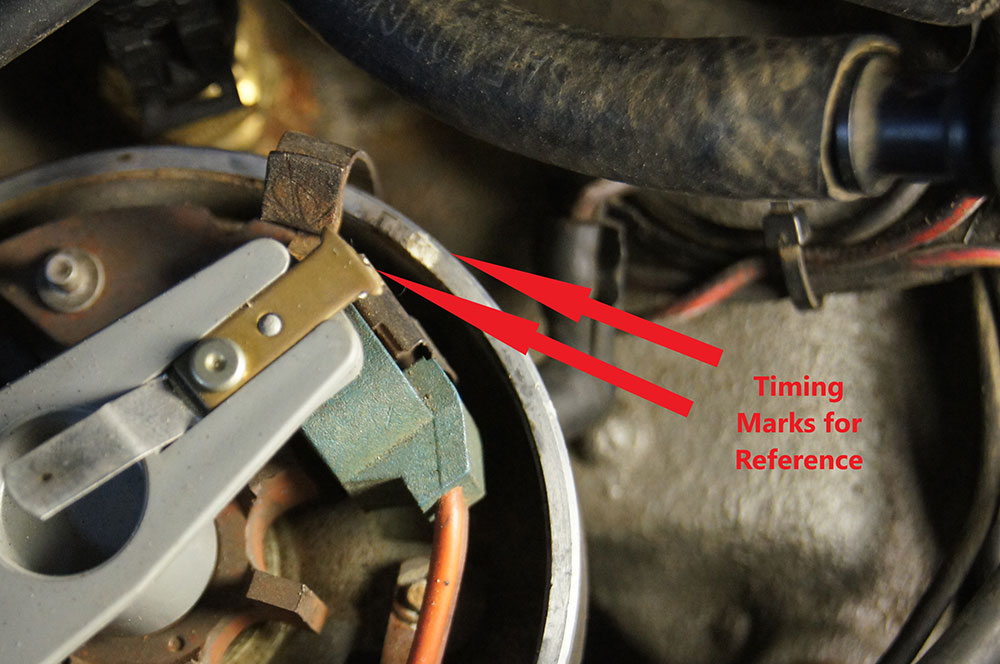 A few years later, the engineers at what would become PerTronix, launched the first commercially successful electronic ignition conversion kit to upgrade points distributors to electronic. The Ignitor system gained popularity and they have made many improvements to the original version with three module options available now and over 4 million units in use. As these old distributors became worn and unserviceable, PerTronix saw the need for new replacement distributors with the electronics included ready to drop in your motor. These Flame-Thrower Distributors have been very popular with classic truck owners and are offered in Billet versions as well as their Cast, Stock Look series.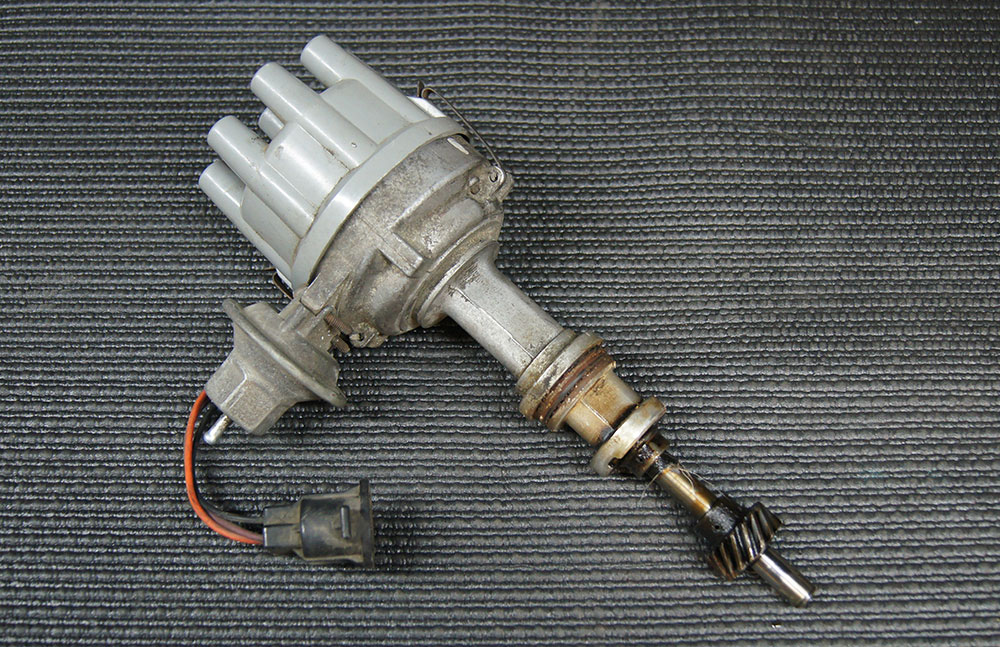 Read More: Modern Tech For Vintage Engines: PerTronix Flame Thrower Distributors
Lately these Plug n' Play replacement distributors have found favor in another part of the market as replacements for the factory electronic systems of the '70s and later. Although all three brands had good systems, they are now up to 50 years old and are not as reliable as they once were. In addition, PerTronix has taken advantage of advancements in electronics for better spark through adaptive dwell and options like Multi Spark and built-in rev limiters.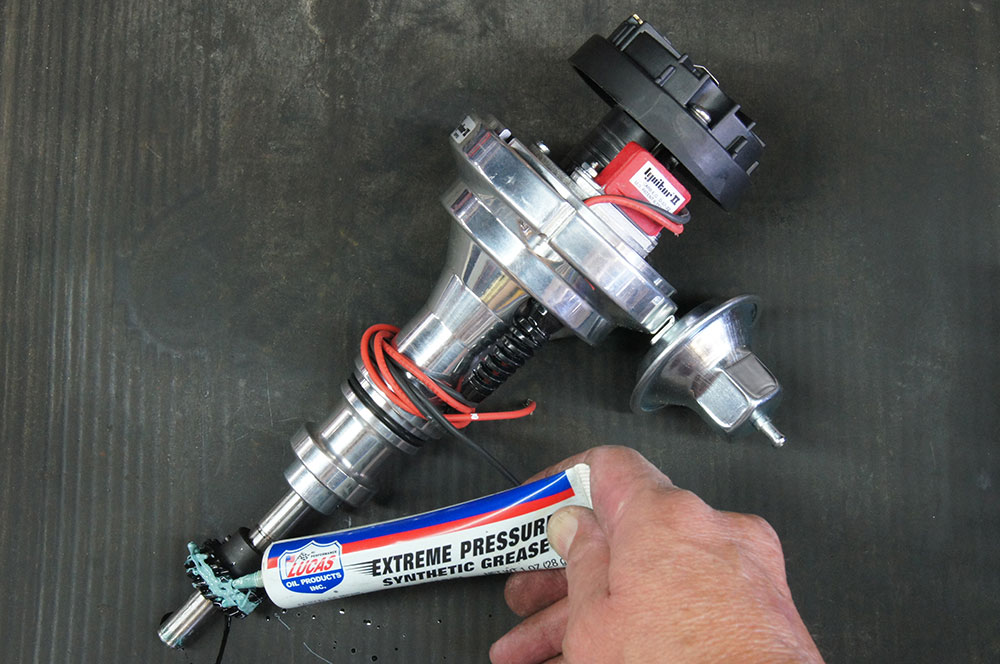 Our 1976 F-100 project truck has a 302 engine with the Duraspark II system. The distributor is original to the truck and at 45 years old was showing some wear. The ignition box (or module) was a Chinese version with a suspect spare that was tossed under the seat. On top of that, the wiring that runs along the intake manifold was getting quite brittle. After talking to Garrett at PerTronix we decided to go all-out with a replacement ignition system. The distributor is a billet Flame-Thrower with the Ignitor II module. This module uses newer technology than the original Ignitor but does not include the Multi Spark or rev limiter that the Ignitor III offers.
PerTronix had recently released their Digital HP ignition box and Garrett recommended this for the ultimate ignition upgrade. This unit is a CD box that increases the voltage output capability of the coil and has the Multi Spark and digital rev limiter functions. The digital rev limiter is more accurate than older analog versions and has adjustment dials instead of needing chips. It is a three-step limiter that can be programmed for Launch Control, Burn Out Limit, and Fatal Over Rev Protection. This versatile little box also has other features, including a programmable output that can be used for a shift light, Nitrous activation, or other rpm-activated devices. The adjustable start retard is perfect for hard starting or high-compression engines.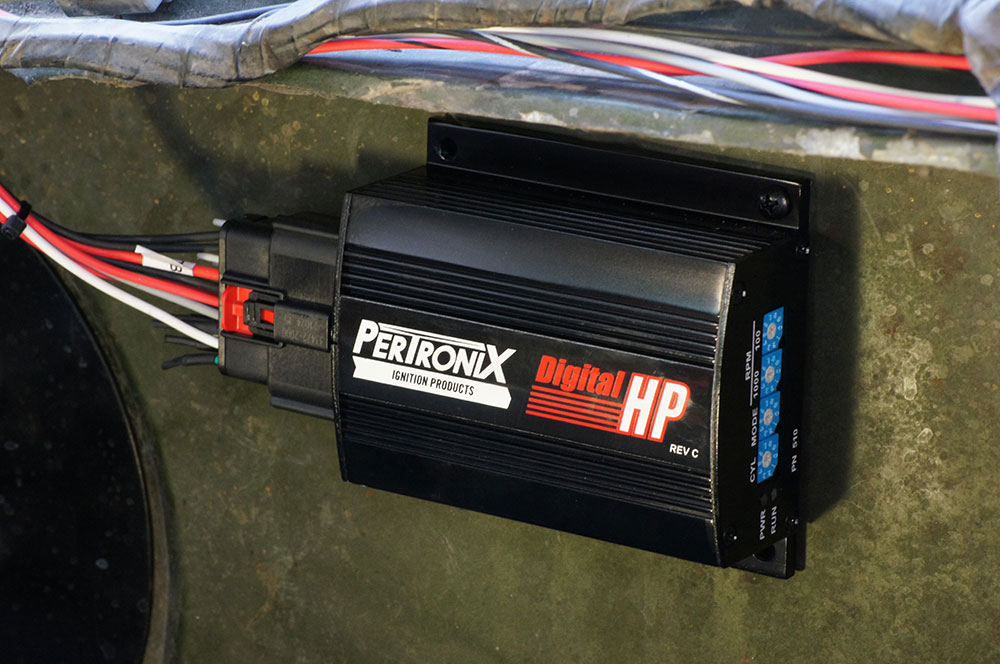 Read More: Brownstone Roadster: '32 Ford Roadster With SoCal Style
The Pertronix ignition systems will work in all classic trucks that use a distributor and you can choose from a simple distributor and coil replacement (the coil needs to be matched to the Ignitor) up through the add-on Digital HP like we are installing here. While we were at it, we added a set of 8mm Flame-Thrower spark plug wires to round out the system. With three different levels of modules, two styles of distributors, and the optional CD box, there is something for every classic truck owner. This is an easy couple-hour conversion that will add power and reliability to your hauler with Mopar and GM truck installations being very similar to the Ford shown here.
Source
PerTronix Performance Brands
(909) 599-5955
pertronixbrands.com