Aftermarket EFI Systems Requires Optimum Sensor Readings
By Ryan Manson   –   Photography by the Author
When it comes to prepping a junkyard LS engine for a new project truck build, one of the first things we like to do is replace all the necessary OEM sensors with the corresponding items from Duralast Parts. These engines, whether clean as a whistle or filthy as a feral cat, don't tell their true story regarding what's going on inside and the miles of torture and torment they may have endured.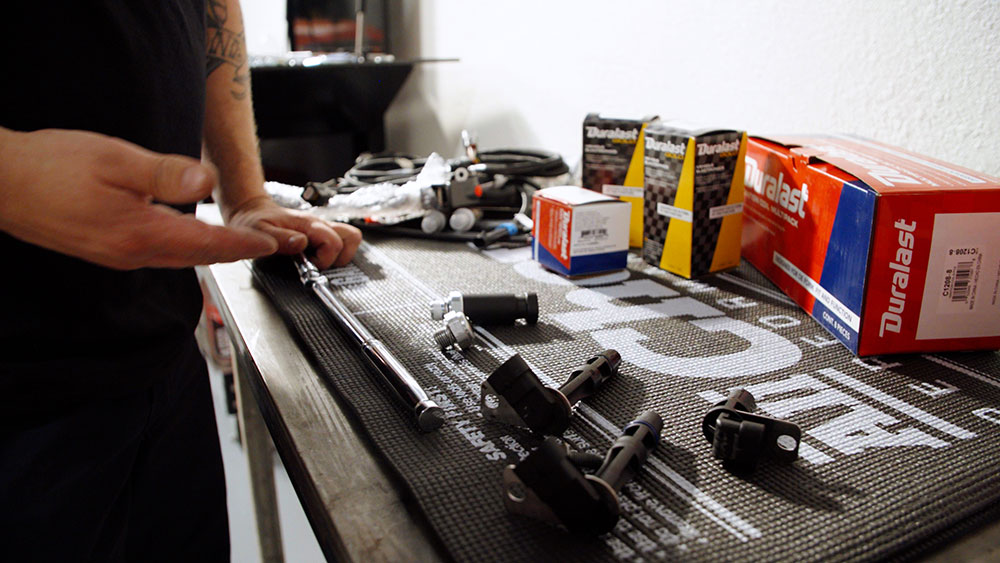 Read More: Best Of Both Worlds: LS Swapped '72 K5 Blazer
While the interior of the engine may not be easily inspected, the consumable components on the exterior are easily accessed while the engine is out of the vehicle, something that becomes more difficult after the engine's installed. Tight, confined space due to firewall clearance can make accessing the cam position and oil pressure sensors a challenge in some trucks, while the low-mounted crank sensor can be hard to access due to various header designs and so on.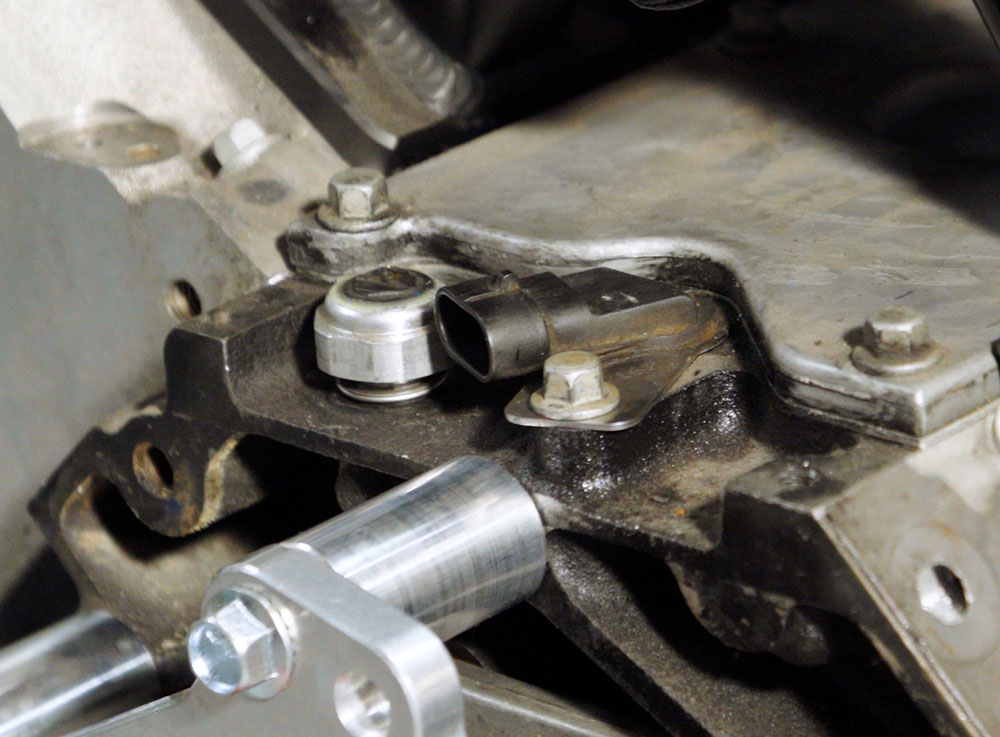 Read More: Top 10 LS Engines
Built to meet or exceed OE specifications, Duralast's LS sensors make for great peace of mind insurance before finalizing an engine swap and provide a bulletproof foundation to provide accurate information to the engine's ECU, whether it's an OE unit or, like our setup, an aftermarket EFI system from FiTech. While it may seem redundant to replace seemingly good sensors with new, we've found that oftentimes these sensors are damaged when the engine is pulled due to operator error and plain old carelessness. In fact, when we inspected our LS engine, we found an oil pressure sensor that was completely broken off. This is one of those sensors that can be hard to access once in the vehicle due to clearance between the intake and the firewall.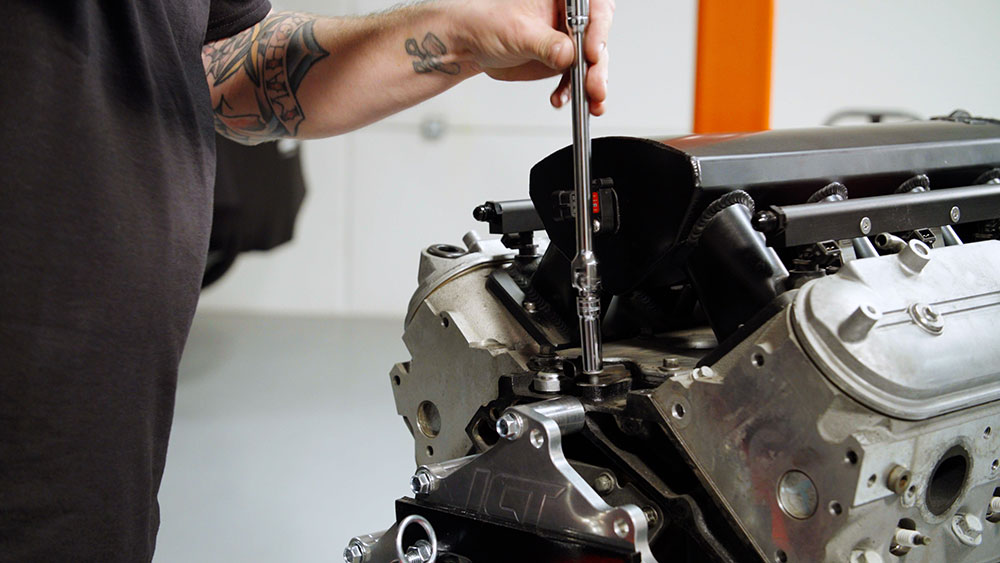 Read More: Engine Wiring for LS Engine Swaps
Typically, an LS swap is being made for peace of mind and reliability, so it seems natural to want to ensure that all the necessary components are new and in primo shape from the start. Like a house built on a solid foundation, new, properly functioning sensors from Duralast ensure we won't be spinning our wheels and chasing our tails trying to track down the reason for a poorly running engine. CTP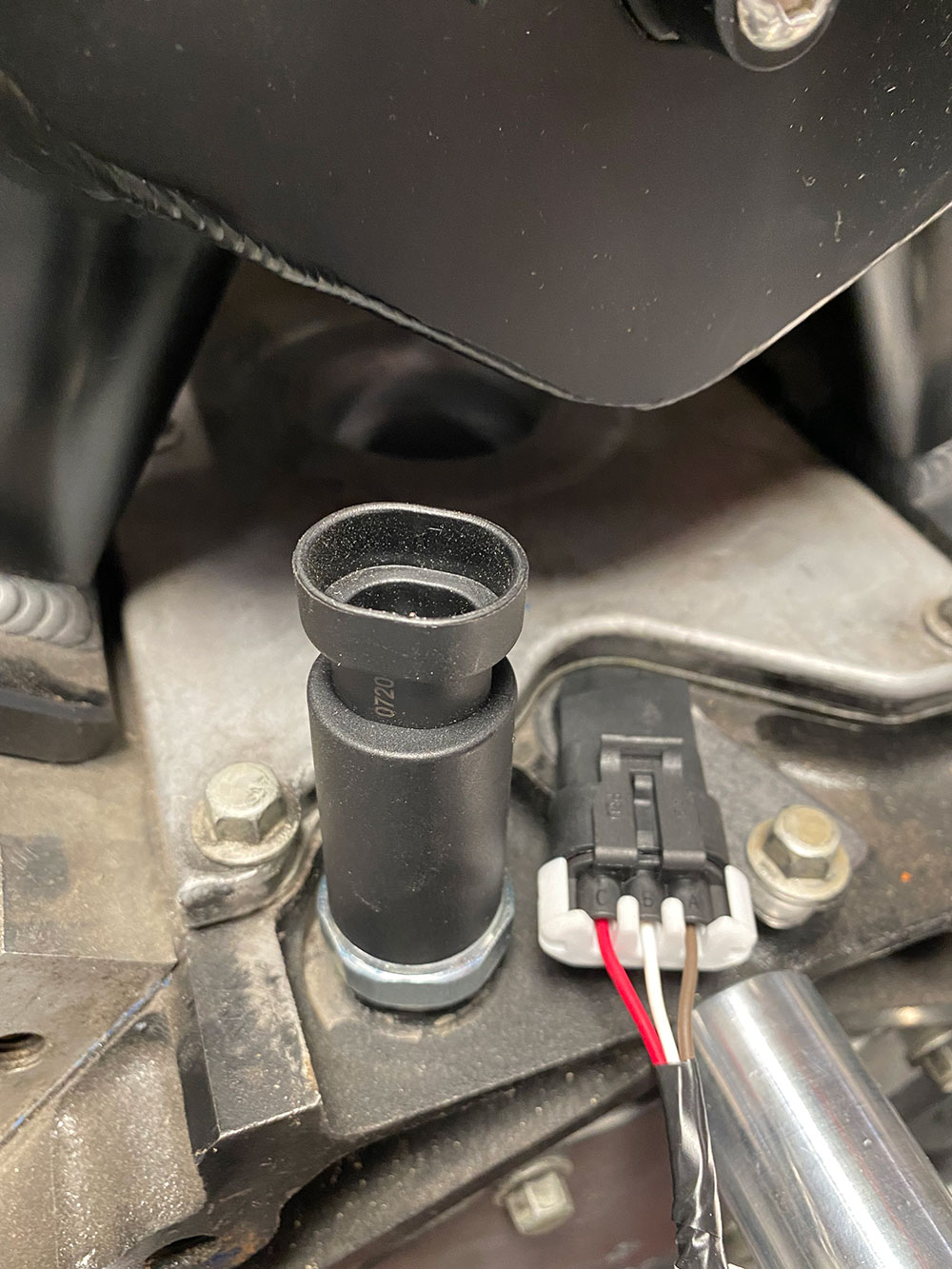 Sources
Duralast Parts
(800) 288-6966
duralastparts.com
FiTech
(951) 340-2624
fitechefi.com