Our 1957 Ford Ranch Wagon Gets Rear End Components From Strange Engineering
By Ron Ceridono   –   Photography by Tate Radford
If you've been following the construction of Colin and Sue Radford's '57 Ford Del Rio Ranch Wagon so far you've seen the installation of the Art Morrison Enterprises front bikini clip, a Ford Performance 5.0 Coyote Engine and Art Morrison Enterprises an four-bar kit with their 9 inch rear end housings. This time around we will get into the whys and wherefores of selecting the components from Strange Engineering to make the rear end complete.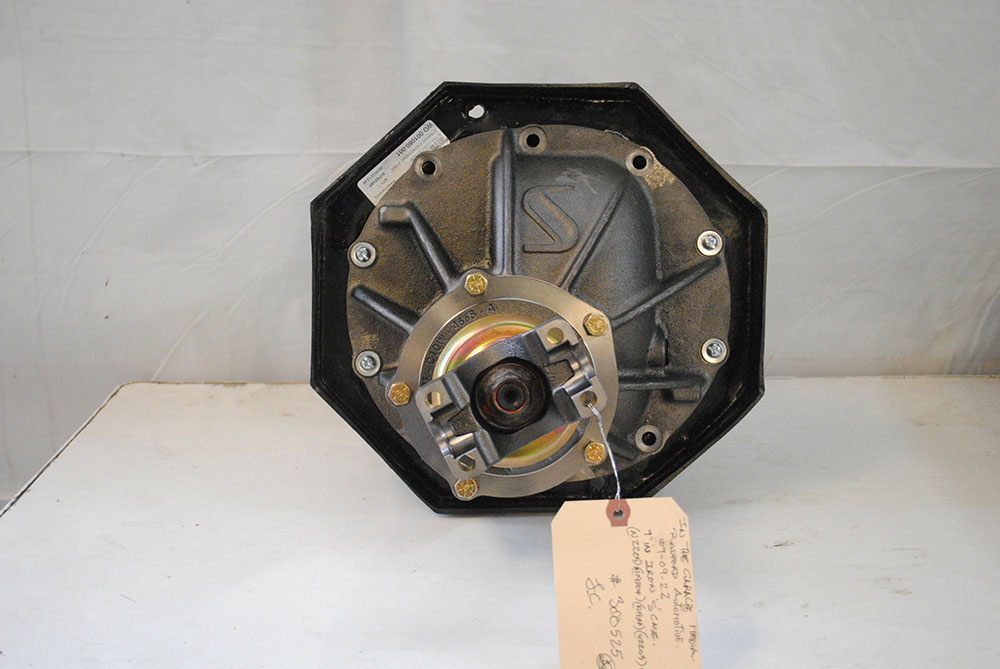 What Years Did Ford Use The 9 Inch Rear End?
Ford's 9 inch rear end was produced from 1957-86 (the 9-inch reference refers to the diameter of the ring gear).  So, yes, our wagon did come with a 9-inch, so why did we change it? There were a number of reasons for the decision. The new housing came from AME with all the necessary brackets for the four-bar and Panhard bar welded on in a fixture, so we knew they were located correctly and didn't have to worry about the warping from the original housing welding those items in place in our shop. It also came with the late, big bearing, Torino-style axle ends that provide more options when selecting aftermarket disc brakes.
Read More: Arctic White LS Swapped 1972 Oldsmobile Vista Cruiser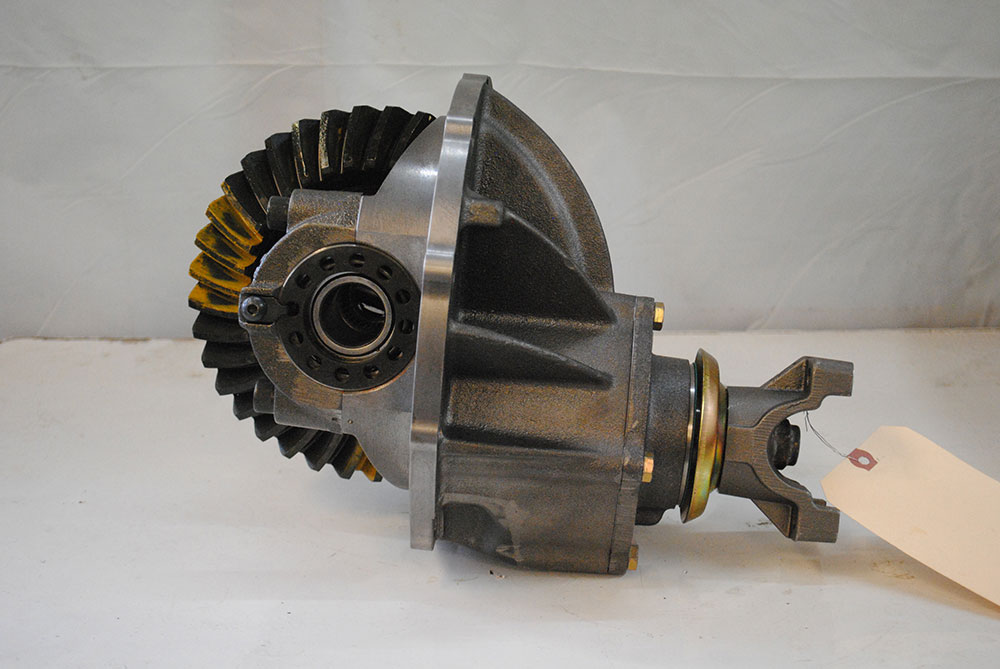 9 Inch Rear End Differences
We should point out there are three distinct 9-inch axle ends: the late big bearing (Torino) and the early big bearing both take a 3.150-inch od wheel bearing (the difference is in the bolt spacing for the backing plates), the small bearing ends take a 2.834 od bearing with yet a different backing plate bolt pattern. Our final reason for making the change is that the custom width housing will allow us to fit the wheels and tires we have planned without modifying the fenders or wheel wells—all things considered a new housing was the practical choice.
One might think that since the 9-inch went out of production when Ronald Reagan was president parts might be hard to find. But everything from individual parts to complete rear ends are readily available from Strange. They knew a good thing when they saw it and realized the advantages to the design of the 9-inch Ford rearend and made some improvements to make a good thing better.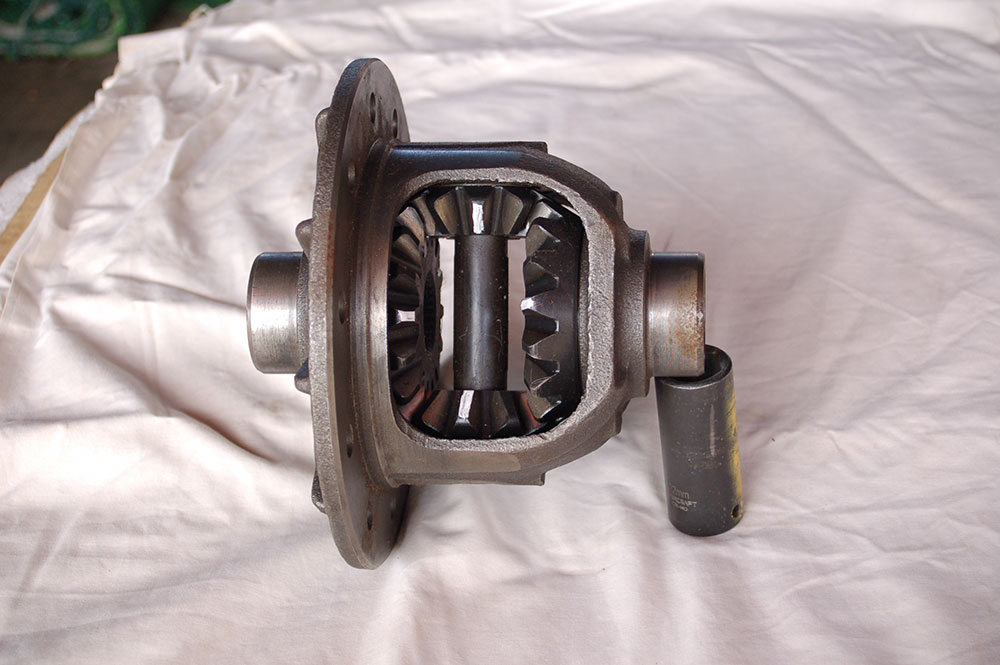 Why Is The Ford 9 Inch Rear End Popular?
Referred to as the Hotchkiss style, the case containing the third member, or the ring-and-pinion assembly, of the 9-inch is removable as a unit. By comparison the Salisbury design, like the later Ford 8.8 and others, have the third member components mounted in the axle housing, making gear installation and adjustment much more complicated. Another important issue is the method of retaining the axles. The 9-inch uses pressed-on bearings and lock rings on the axles, which are held in the housing with retainers bolted to the flanges on the axle tubes. If an axle should break the wheel will stay attached to the housing. By comparison, the Ford 8.8 and GM 10/12 bolt axles are held in the housing by C-clips inside the differential case. That means a broken axle, along with the wheel and tire, can come completely off the car. (Strange does offer C-clip eliminator kits that resolve that problem.)
Open Differential
One of the components found in production cars is some sort of differential. When a car turns a corner the outside drive wheel travels in a larger circle than the inside wheel. As a result, the outside wheel must turn faster—it's the differential that allows this to happen. The most common type of differential is the "open" style. The problem with this design, as editor Brian Brennan learned early on in his mom's car, is if one tire loses traction the differential will transfer all the power to that wheel (young Brennan was known for one-tire smoky burnouts).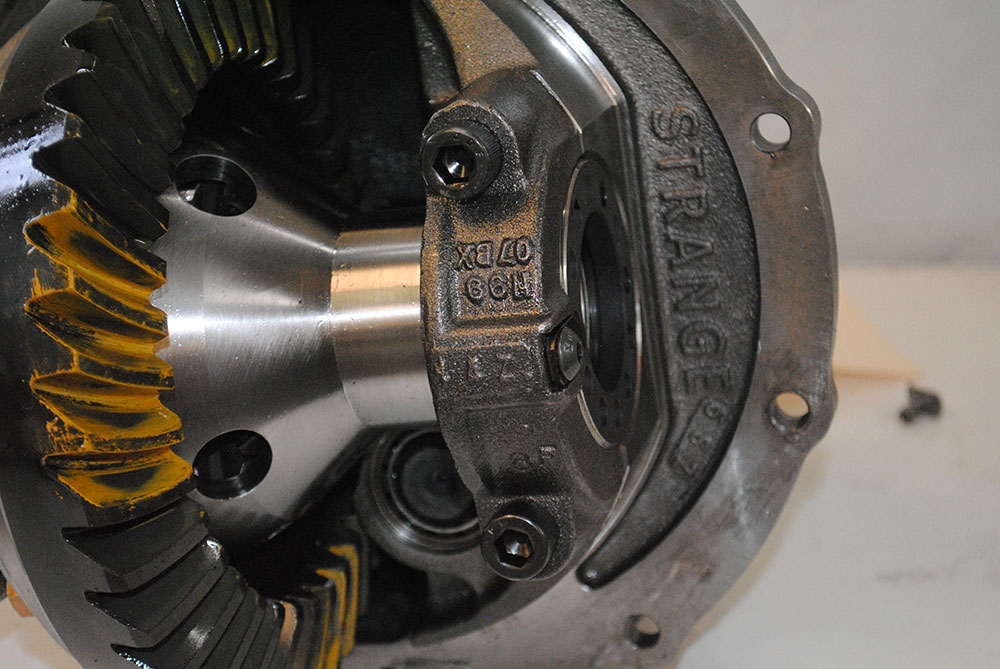 Welded Differential
While a differential is obviously necessary in a street-driven car, for racing applications delivering power to both wheels is certainly an advantage. In the early days some racers simply welded the differential spider and side gears into a solid mass to drive both wheels—crude, but effective. Today a much more reliable device called a spool is used to eliminate the differential—but they should never be used on the street, something that will become obvious when turning a corner in a car equipped with one.
When it comes to performance differentials there are those who will put power to the ground from both tires. Strange offers a variety of such designs and explains them as follows.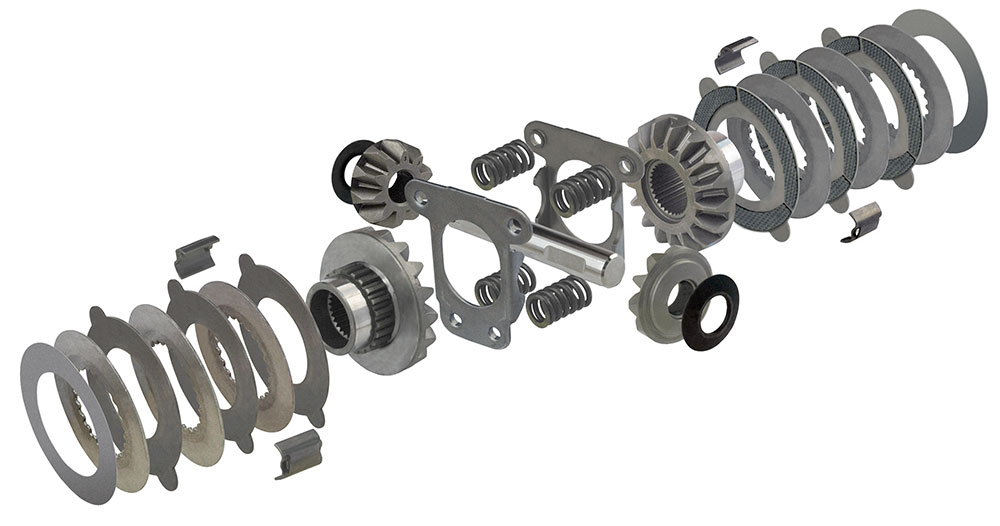 Clutch Type Differential
"Clutch-type differentials use a system of clutches (sometimes on one side, sometimes on both sides) to distribute pulling force between the two axles. Spider gears are also used in this design.
Cone Type Differential
A tapered housing with cone-shaped gears gives the cone-type differential its name. It works in much the same fashion as the clutch-type differential but uses spring pressure instead of clutches.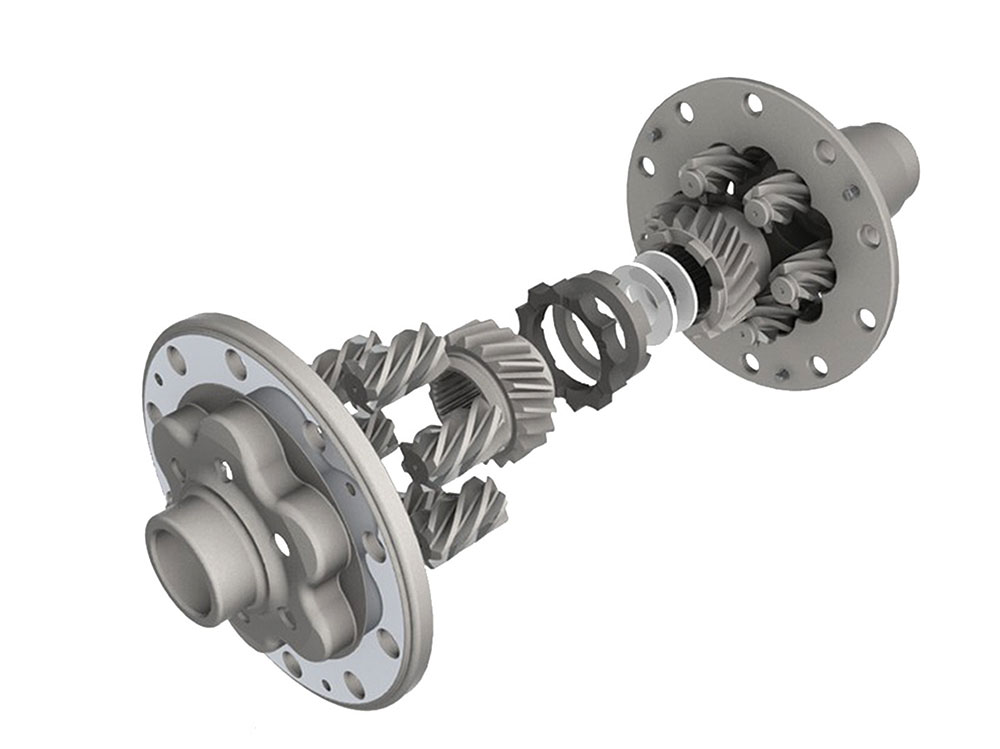 Locking & Helical Differentials
For a truly high-performance application, lockers and helical gear units accomplish the same fundamental purpose–they cause both axles to pull (only) under acceleration. Differentials like the Detroit Locker are very strong but can be noisy. Helical differentials offer a smoother transition along with a level of durability comparable to that of the locker."
Read More: Parts You Need For A Crate Engine Swap
What Is The Best Ford 9 Inch Rear End?
At one time the most sought-after factory differential case for building a truly tough 9 inch rear end was the nodular iron version found in high-performance Fords like the Cobra Jet and BOSS 302 Mustang, even some pickups. Original nodular iron cases are hard to find, but why bother as Strange Engineering offers their nodular iron S case that is stronger than the originals due to better materials and enhanced ribbing. For all our racing applications the Strange Pro nodular iron case is even beefier and features a patented system of lubrication channels to ensure long life under the most extreme conditions.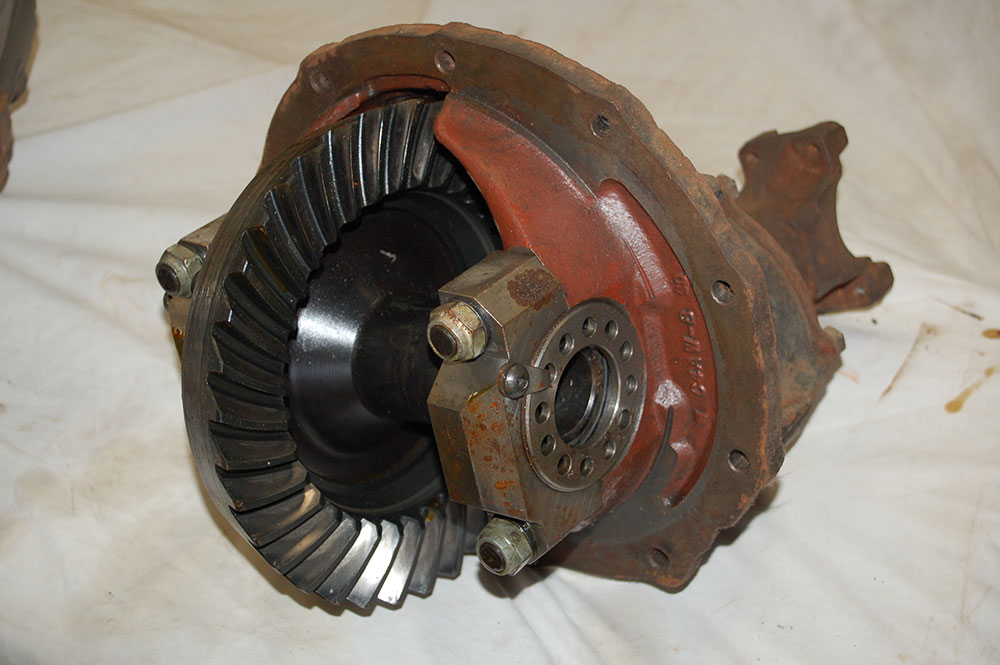 Are All Ford 9-inch Rear Ends The Same?
Another common question about 9 inch rear ends is what spline axle to use. That is a surprisingly complicated question as it depends on the engine's horsepower, weight of the car, tire size, gear ratio, suspension design, and how the car will be used. While it's hard to make specific recommendations, consider this:
28-spline axle: base
31-spline: 35 percent stronger
33-spline: 60 percent stronger
35-spline: 77 percent stronger
40-spline: 198 percent stronger
Along with the variety of axles, there are several types of 9 inch Ford Axle Bearings available from Strange Engineering.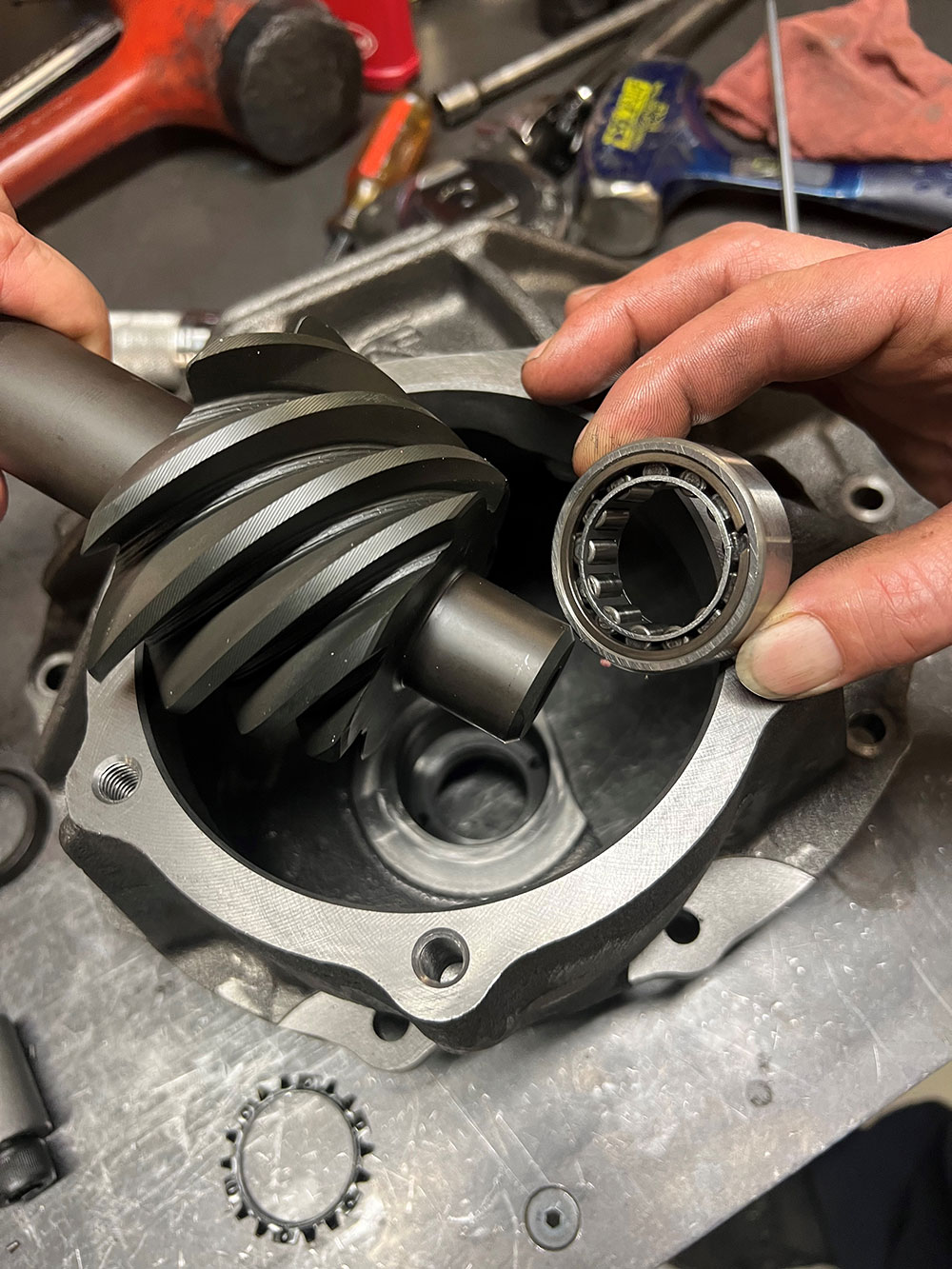 Ford 9 Inch Sealed Axle Bearings
As they explain it, "Sealed ball bearings and sealed double-row ball bearings are typically sold as a sealed bearing. This means that the bearing is not lubricated using a rear end lube and doesn't require a conventional seal in the axle housing. The outer diameter of this type of axle bearing is secured to the housing in such a way as to perform a seal. The inner race of the bearing is press-fit to seal the axle shaft and the sealed axle bearing is packed with grease; making it self-lubricating."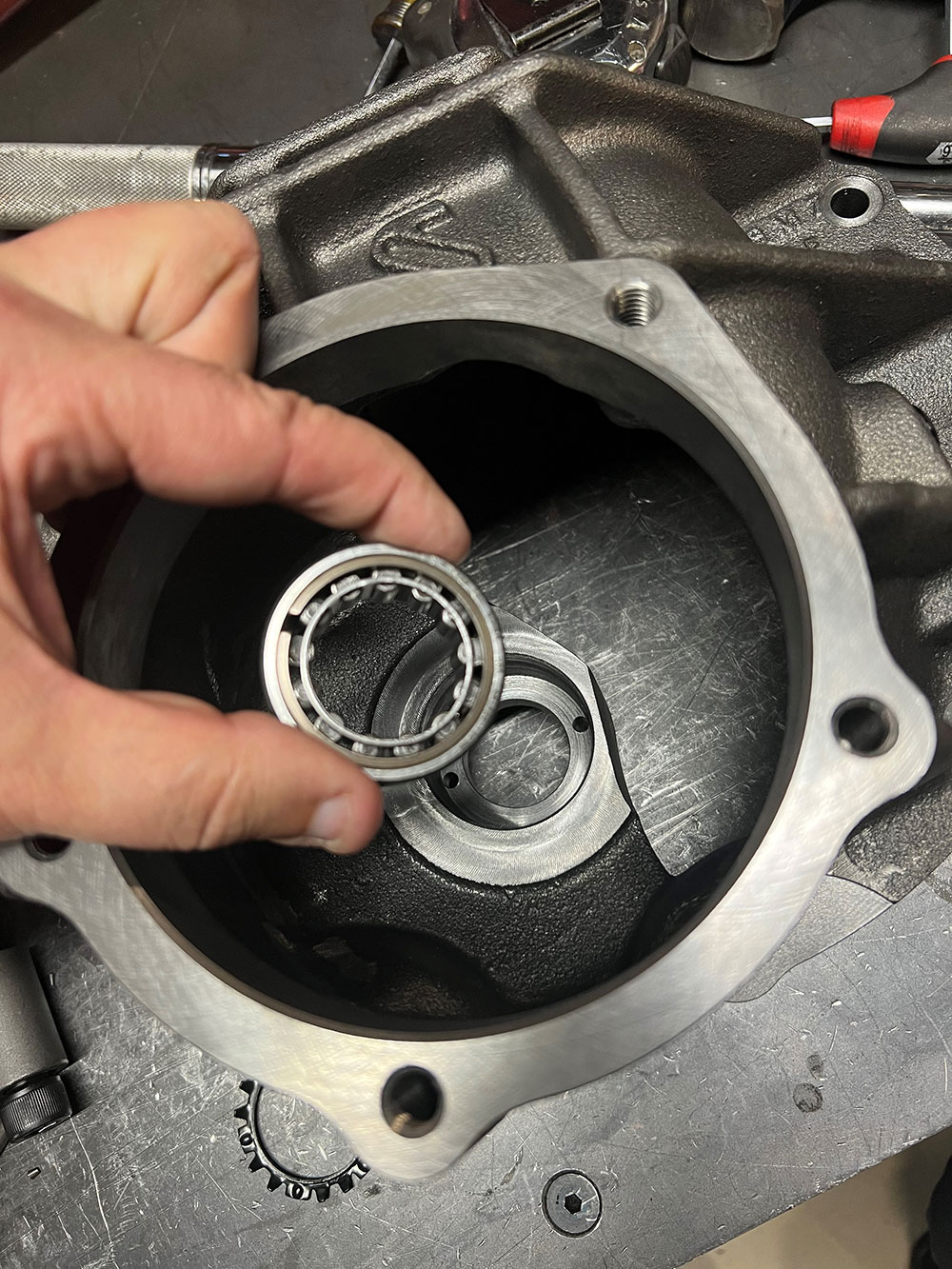 Ford 9 Inch Tapered Axle Bearing
Tapered axle bearings are available and Strange advises they are better for continuous use in applications where side loading is frequently encountered. Circle track and street/strip vehicles often use tapered axle bearings for their ability to resist the sheer force associated with continuous and intense cornering. Tapered axle bearings sold by Strange are manufactured by Timken and may require alternate lock rings and seals (other than stock). Regardless of the type of bearing used, they should be pressed on at room temperature. Heating can reduce holding power and ruin the seal surface, so forget what you might see on some TV shows. Also, tack welding the retaining rings can alter the axle's heat treating and cause cracking.
Read More: A 1965 Dodge Dart with Modern Mopar Performance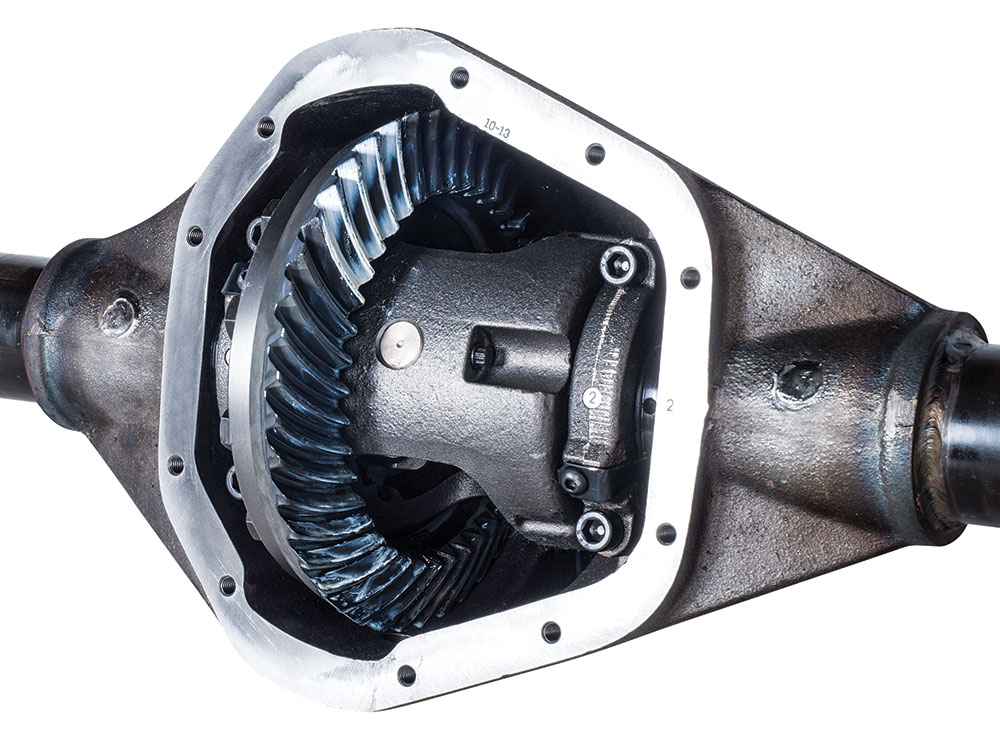 What Gear Ratio Do I Need?
When selecting rear end components one of the most complicated decisions is what gear ratio to choose. There is a long list of considerations involved–desired rpm at a given vehicle speed, tire size, transmission final drive ratio—all of which can be plugged into one of the calculators found online. In our case we wanted a gear ratio that would allow the engine to run at 1,800 to 2,200 at highway speeds in overdrive, so for our combination we chose a 4.11:1 gears.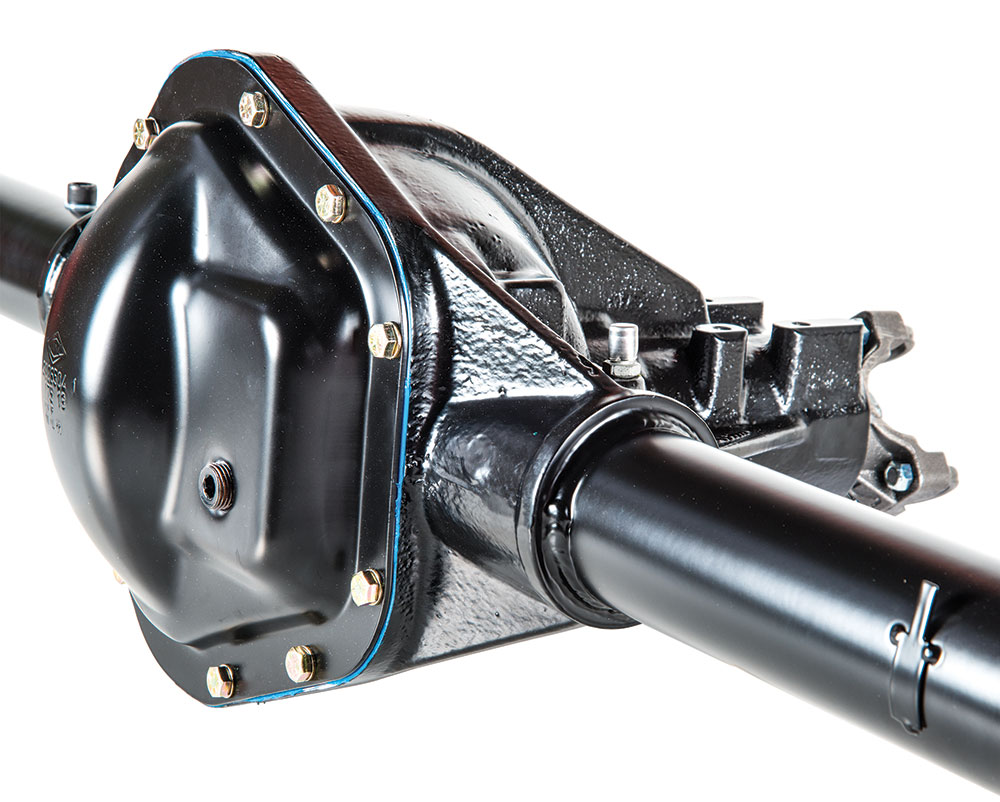 Despite the fact Ford hasn't produced a 9 inch in over 30 years, Strange Engineering can supply every part necessary to build a completely new rear end with components that are better than the originals. Custom axle housings, super-tough axle shafts, differentials, and gear sets in a variety of ratios are all available—Strange, but true. MR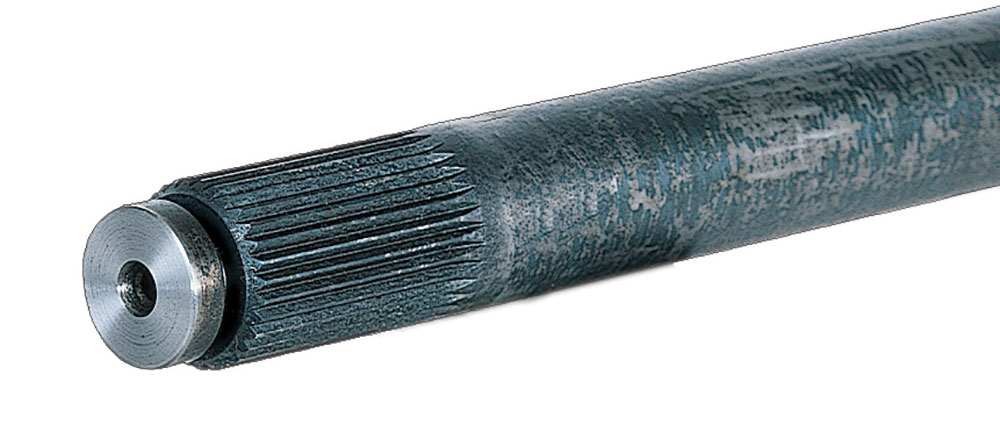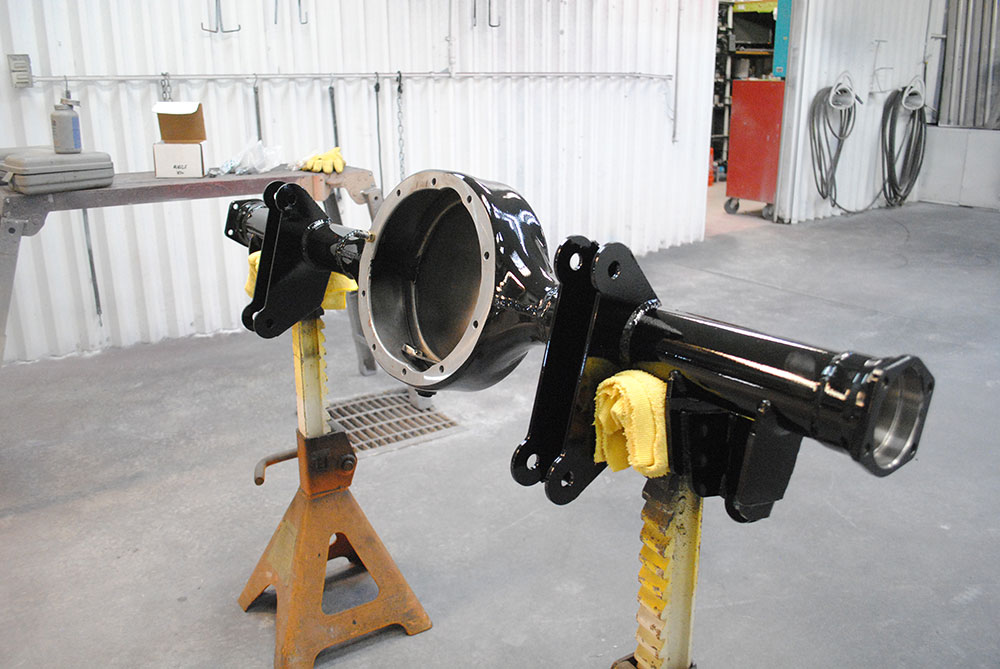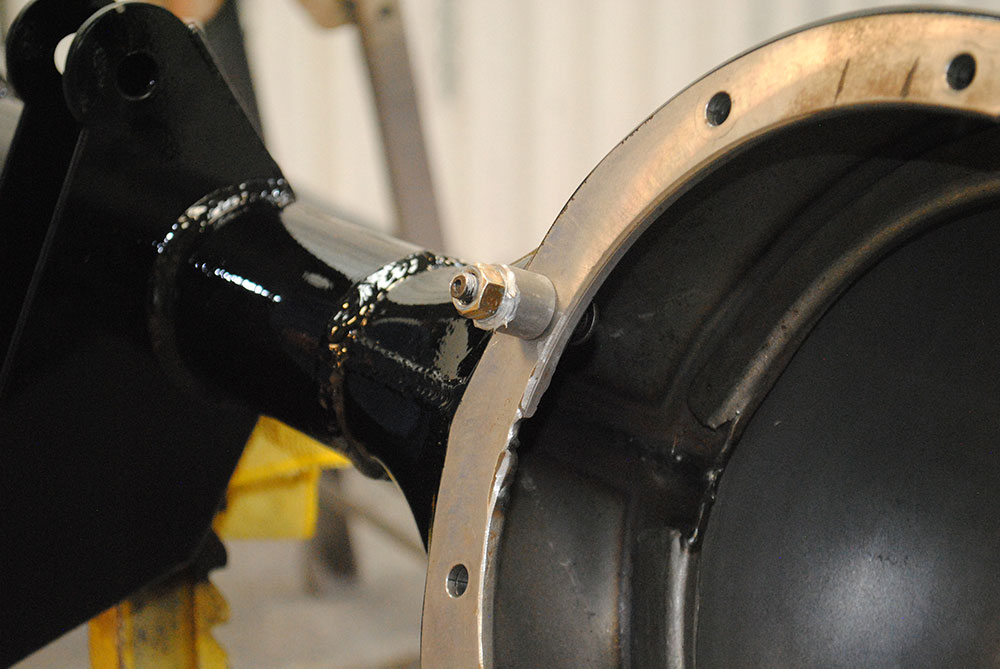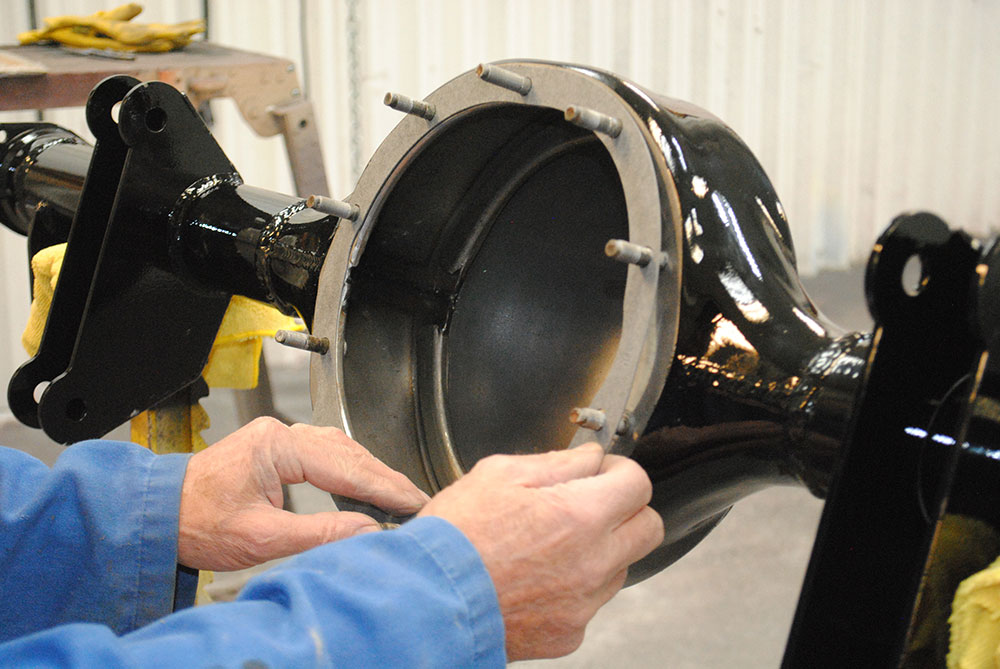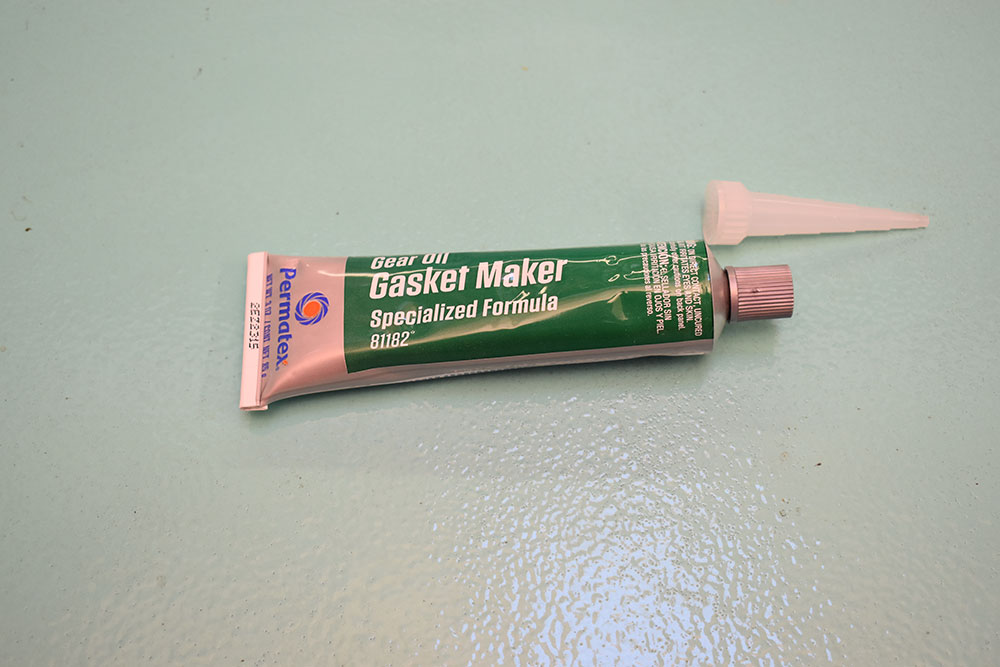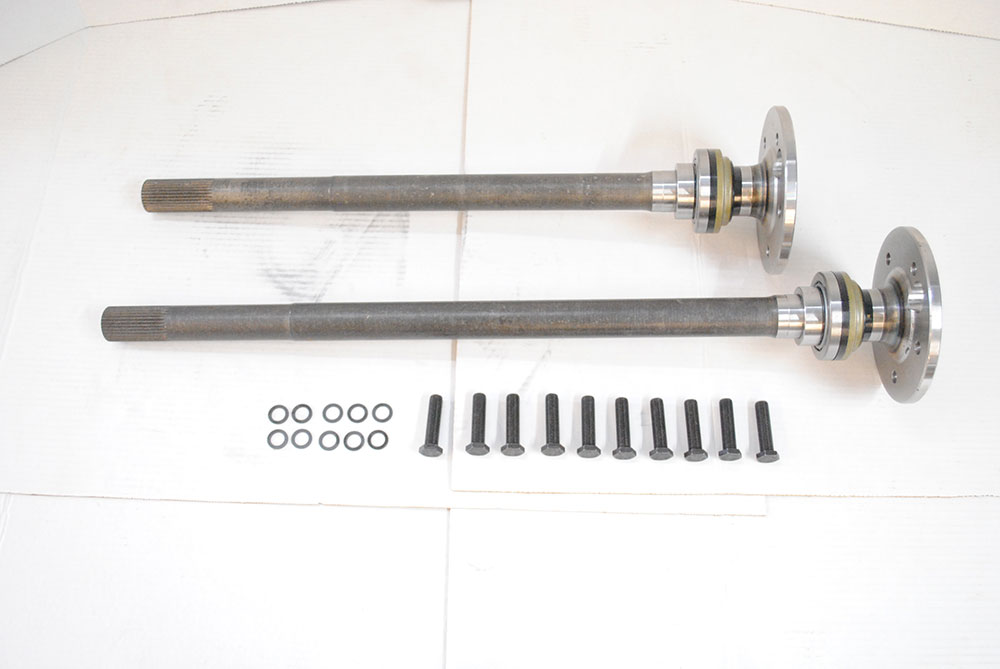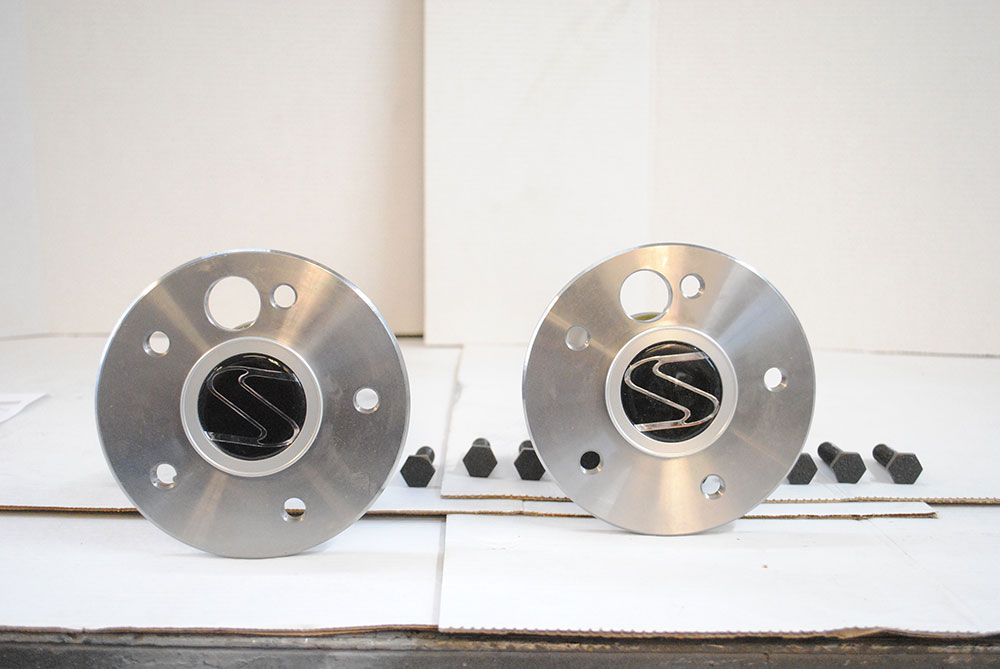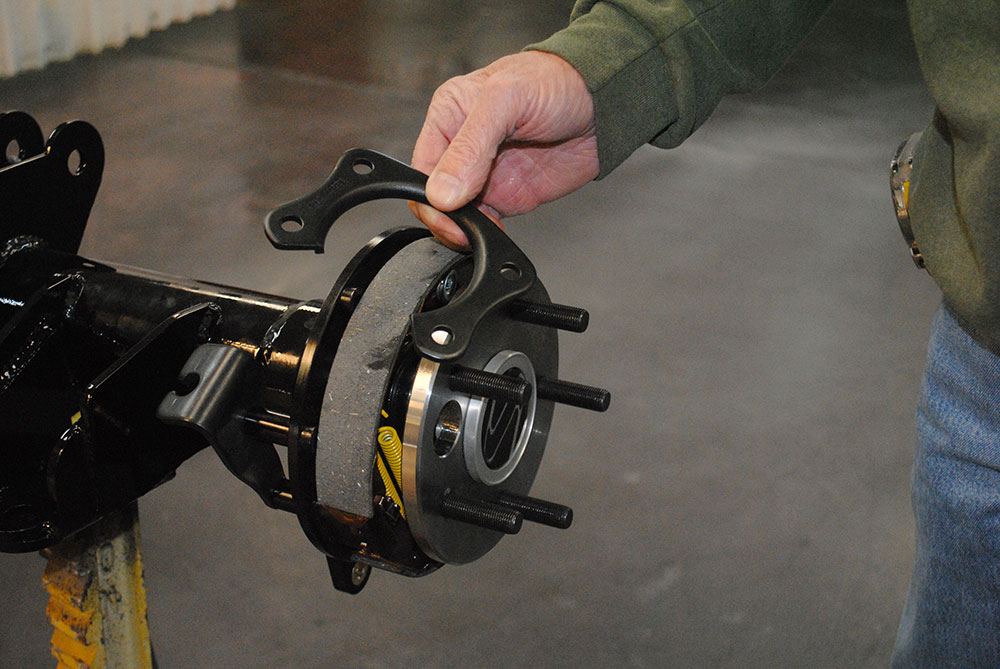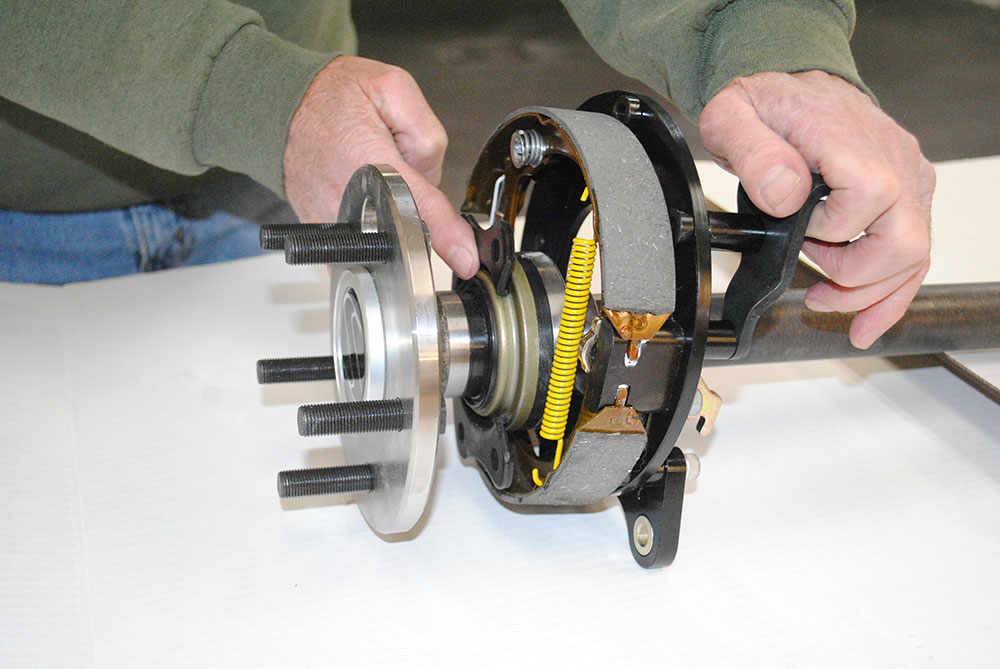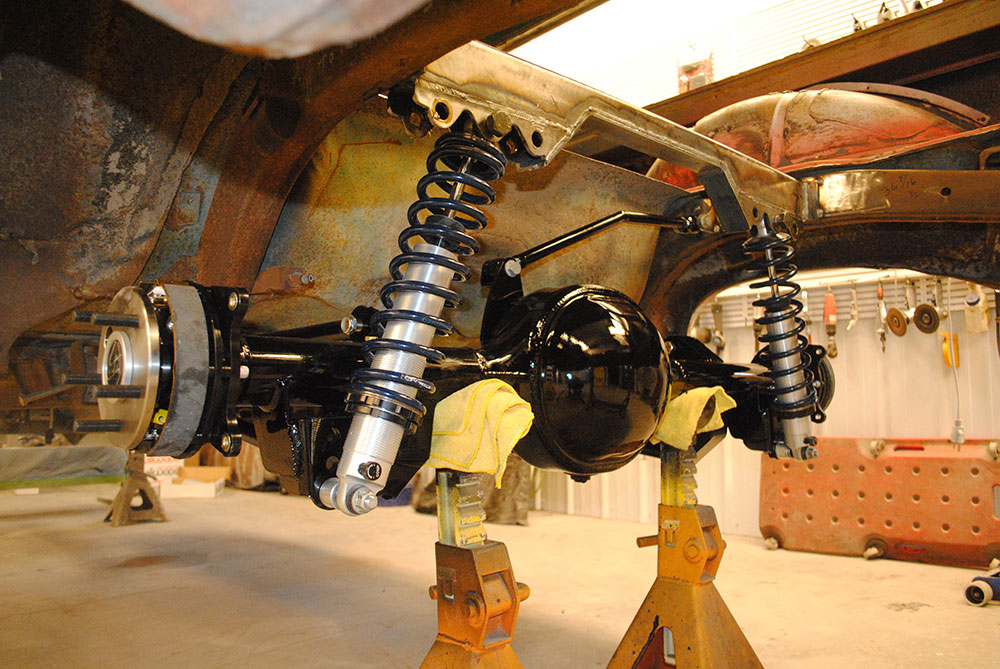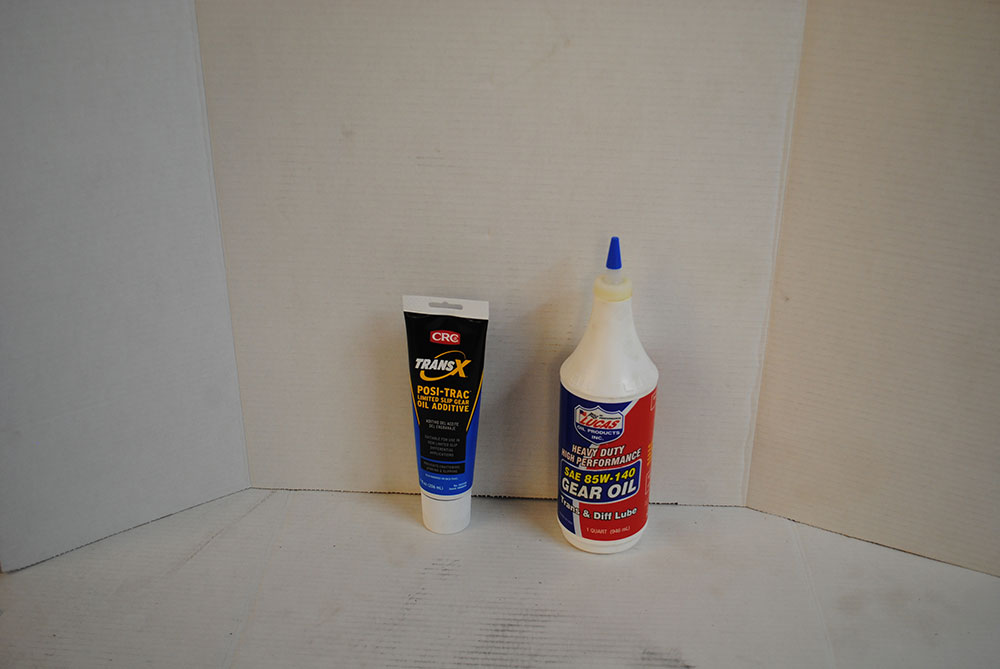 Sources
Art Morrison Enterprises
(866) 808-4759
artmorrison.com
Radford Automotive
(208) 745-1350
Strange Engineering
(847) 663-1701
strangeengineering.net
Wilwood Engineering
(805) 388-1188
wilwood.com