By Ron Ceridono – Photography by the Author
Building a hot rod or classic truck requires many unique disciplines. Often overlooked is the vehicle's plumbing, this includes engine coolant, brakes, vacuum ports, etc. There are many variables, so we built this article to define basic terms and provide a better understanding of plumbing your classic truck.
Someone once said if any part of building a classic truck looks simple, you've got to be overlooking something. That applies to every step along the way, including a straightforward task such as plumbing the chassis. When it comes to installing brake and fuel lines there are a variety of hard line materials, hoses, and fittings that must be compatible to operate safely and reliably. There are also a number of tools available that will make the job easier to accomplish and more professional looking when you're done.
Read More: 900hp N/A SUPER STOCK NOVA
Here are some pointers on selecting automotive plumbing components and build your truck properly:
Pipe Threads
These are found everywhere from under kitchen sinks to vehicles of all sorts. The common variety used on cars and trucks is the American National Standard Pipe Threads or National Pipe Threads (NPT). Pipe threads differ from fasteners and other fittings as the threads are tapered—they screw together until they tighten due to the taper. To create a leak-free seal, NPT threads use some sort of sealer such as Teflon tape or a leak-preventative paste.
Inverted Flare Fitting
One of the most common types of fittings found on automobiles are SAE (Society of Automotive Engineers) inverted flares. These are unique because the tubing used with these fittings has a double flare for increased strength and resistance to cracking. When assembled, the flared end of the tube is clamped between the nut on the tube and the seat in the fitting. The result is a leakproof connection that will withstand extremely high working pressure and no sealer is required. Typical inverted flare fitting applications are brakes, power steering, fuel, and transmission cooler lines.
SAE 45 Degree Flare
These see limited automotive use and may be found on instruments and other low-pressure applications. Use caution with single flares as they can crack due to vibration or over tightening.
Compression Fittings 
These are intended for low- and medium-pressure applications. Often found on instruments and some air systems, compression fittings are used on a variety of tubing materials, such as copper, steel, and plastic. They should never be used on brakes.
Read More: How To Recess A Firewall On A 1934 Ford Five Window Coupe
AN Fittings
The reference "AN" stands for Army/Navy and refers to a system devised by the government during World War II to ensure interchangeability and compatibility of parts made by various manufacturers. AN lines and fittings use 37-degree single flares and are identified by a dash and a number for each size of metal tubing, hose, and the corresponding fittings. The number after the dash indicates the internal size of the components in increments of 1/16 inch. As an example, a -6 line is 6/16, or 3/8 inch.
Another important distinction when using AN fittings are the port threads, they are not NPT, rather they have straight threads (like any normal fastener) and use an O-Ring Boss (ORB) to provide a leakproof seal.
Fitting Adapters
There are a variety of adapters available to connect different types of fittings. They make it possible to mix and match inverted flare, pipe, and AN fittings as well as connect standard and metric sizes.
Clamp Style Hose Fittings
Clamp style hose fittings are used for low-pressure applications (maximum of 35 psi) with flexible hose, most often on carbureted fuel systems. These fittings have a raised end to keep the clamp and hose from slipping off. Slipping hose over a piece of tubing without a raised section, which is often done on fuel systems and transmission coolers, relies on the force of the clamp, only making it easy for the two to separate.
Push-On Hose Fittings
Push-on hose fittings are manufactured for low and medium pressure (maximum pressure 200 to 250 psi). These are quick disconnect fittings and have high resistance to vibration damage. When used in combination with the proper hose, no clamps are required. Because of the tight fit they can be challenging to assemble.
Read More: How to Replace Window Channel Balance on a 1967-1972 C10
Teflon Tape
Compared to every other product we can think of, Teflon tape is likely the most often misused. When applied correctly Teflon tape can prevent leaks, prevent thread galling, and protect fittings from corroding. However, it is sometimes used on fittings that shouldn't leak. As an example, it should never be used on inverted flare fittings as they are designed to seal without it. Never use Teflon tape on an engine's electrical senders as it will prevent the proper grounding necessary for accurate gauge operation. Surprisingly, Teflon tape should not be used on the cooler line fittings in automatic transmissions as it can make the pipe fittings tighten so easily that the tapered threads can split the case.
Pipe Thread Sealing Compound
Thread sealant is made from a material that fills the gaps in threaded connections preventing fluids from leaking out. Besides creating fluid-tight seals, pipe thread sealants also lubricate the threads, making them easier to assemble.
Automotive Tubing 
One of the decisions that has to be made when plumbing any vehicle is what kind of tubing to use. For brake lines there are only three options: steel (usually tin or with a plastic-like coating to prevent rust), stainless steel, or NiCopp (seamless nickel-copper alloy tubing that is DOT approved for hydraulic brake systems)—which is easier to bend and form than steel tubing and non-annealed stainless steel.
Keep in mind that in operation a brake system may produce well over 1,000 psi, so any other type of tubing, such as copper or aluminum, should never be used. In addition, long lengths of flex line, including the braided variety, should not be used, as a spongy pedal will result.
On the subject of brake lines, there are a couple of common misconceptions we should clear up. One is there is no relationship between brake line size and hydraulic pressure. The hydraulic pressure in the brake system is created by the master cylinder, the lines simply deliver the pressurized fluid to each wheel. In most cases 3/16- or 1/4-inch-diameter brake lines are used.
While there will be no pressure difference between the two, there may be a difference in the amount of fluid delivered. The bigger tubing will carry more volume, so 1/4-inch line may be preferable in some instances, such as when using disc brake calipers with large piston displacements. The second misconception about brake lines is that stainless steel tubing cannot be double flared for use with standard automotive fittings. While it is true that some stainless steel tubing will crack in the process of double flaring, appropriately annealed stainless steel tubing will.
Read More: Installing a Universal Fuel Sending Unit and Fuel Tank – 1936 Ford Project
As for fuel lines, steel and stainless steel are recommended for most applications. Aluminum tubing is often found on race cars because it's light, but it chafes easily and needs more support with line clamps than steel or stainless steel, so it's not recommended for "street driven" vehicles. Another consideration when plumbing a fuel system is flexible hose. The additives in today's fuel can cause hoses to deteriorate rapidly. Always buy top-grade hose that is compatible with alcohol or buy braided hose with the proper inner liner.
Flex Lines 
When measuring for flex lines, movement must be taken into account. For brake lines, the front wheels must be able to turn lock-to-lock and the suspension on both ends of the truck must be able to go through their full range of travel without putting stress on the hoses. That means also ensuring that the hoses are long enough so when the truck is jacked up the hoses won't be pulled apart. For flexible fuel lines leading to the engine provide enough length to accommodate movement between the engine and chassis.
Routing
This is simple enough—keep brake and fuel away from moving parts, sharp edges, and sources of heat. Make sure they are secure by using clamps every 18-24 inches so they can't move or vibrate, which can cause damage resulting in a leak.
Read More: How to Restore the Interior of Your '41-'46 Chevy Truck
Take a look at the following photos for our assortment of proper plumbing pointers that will help your classic truck perform safely and reliably without any puddles of critical fluids on the ground.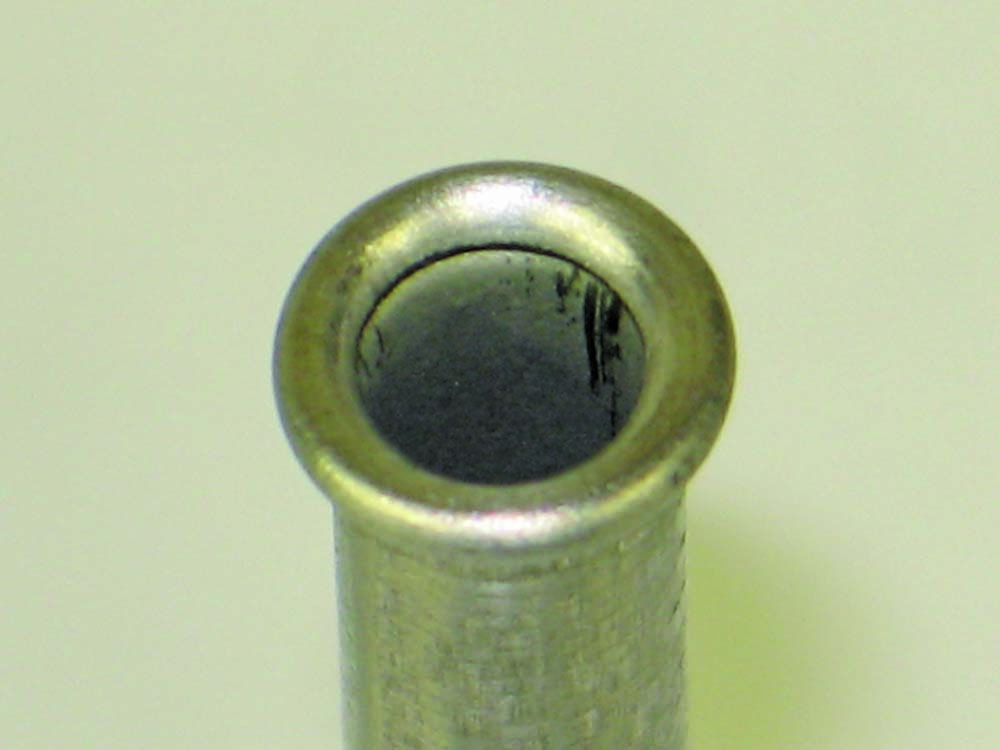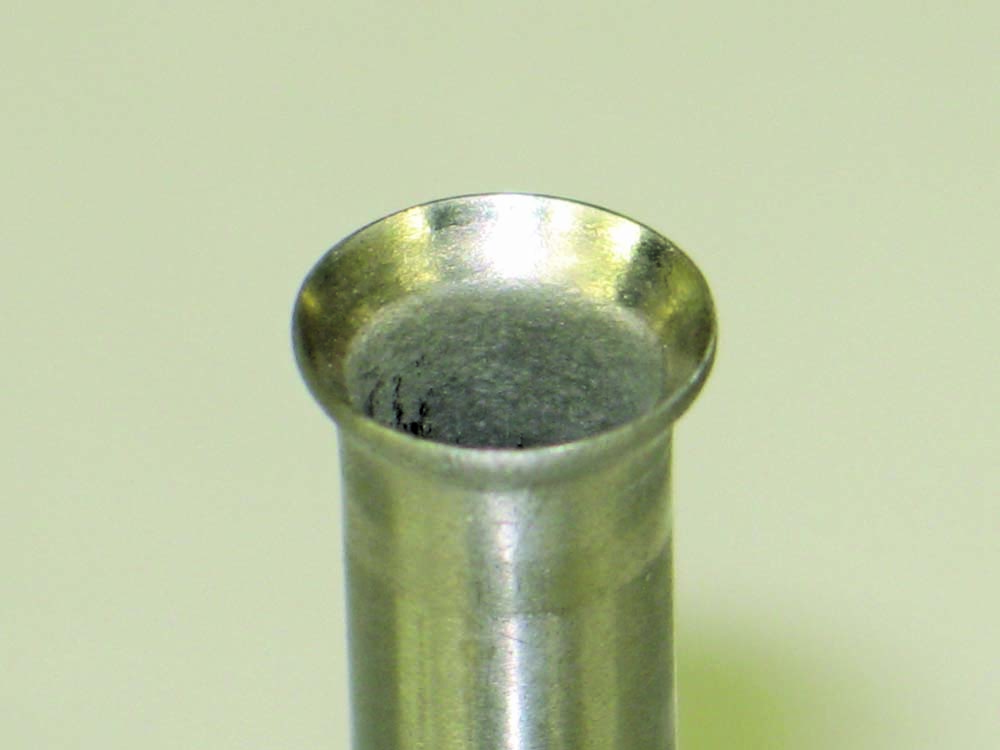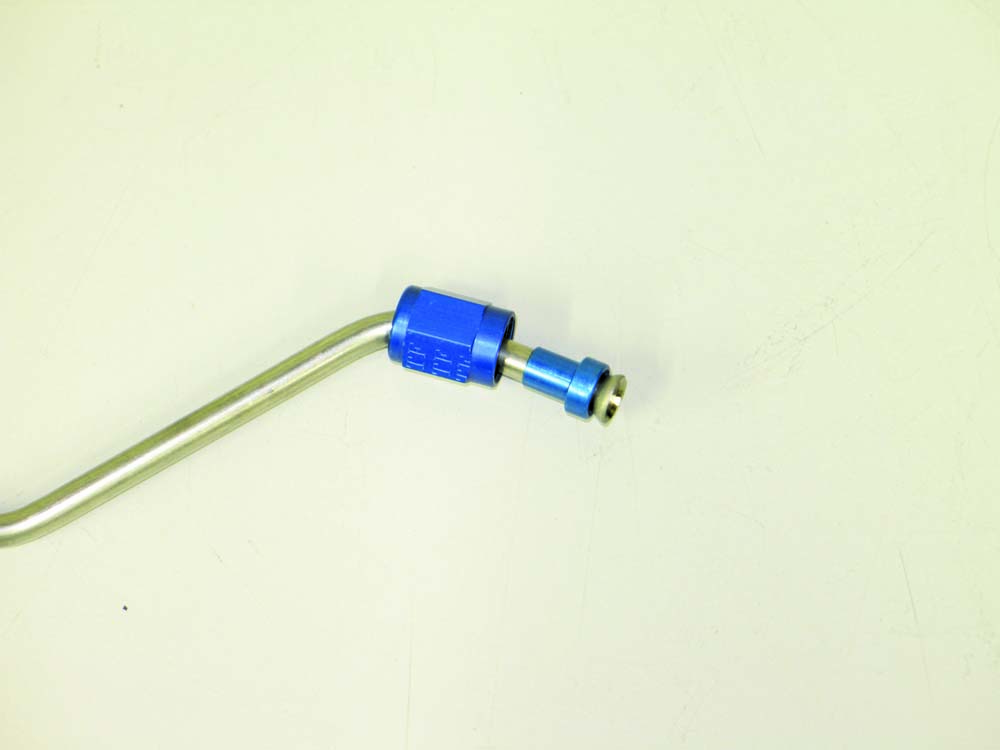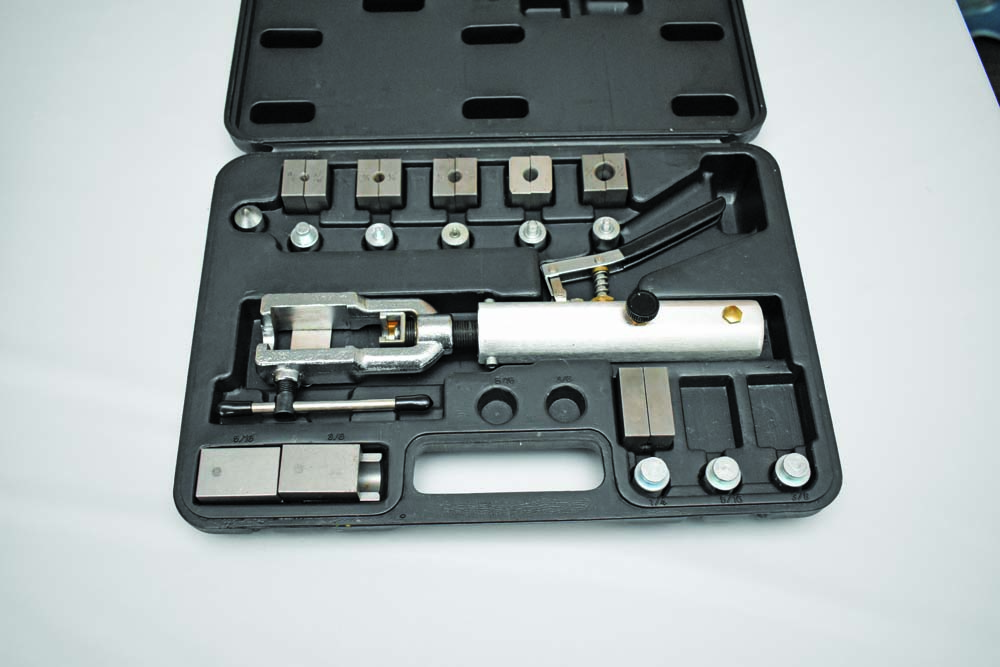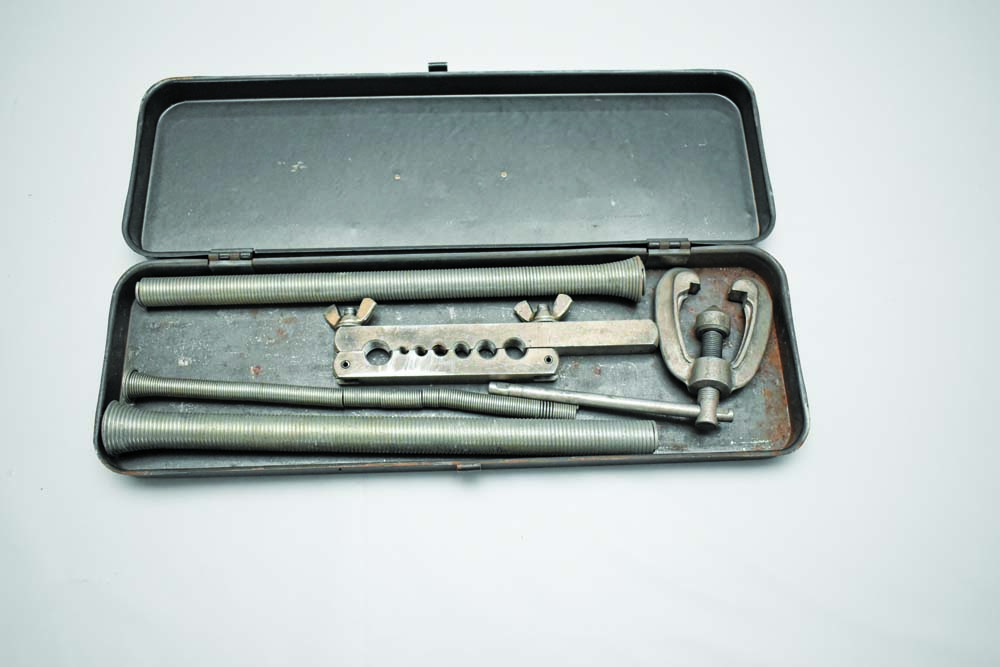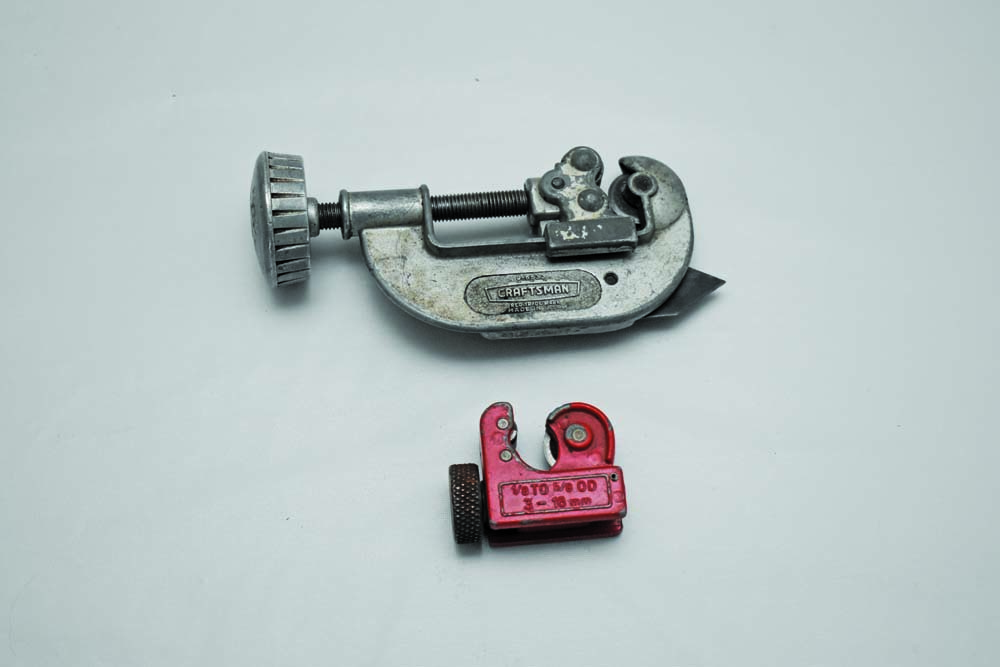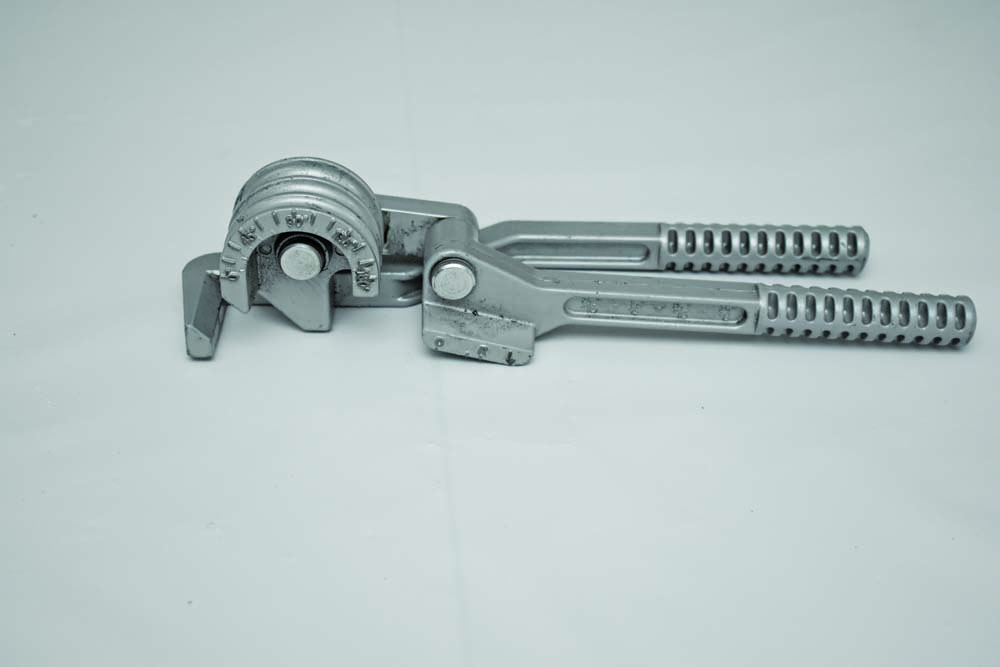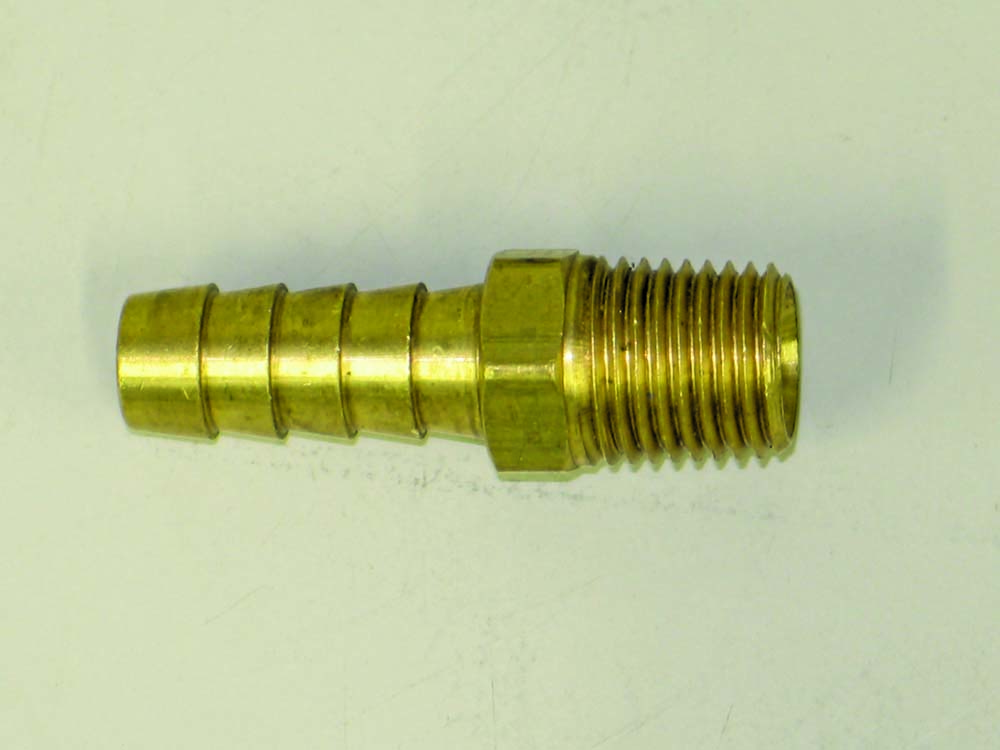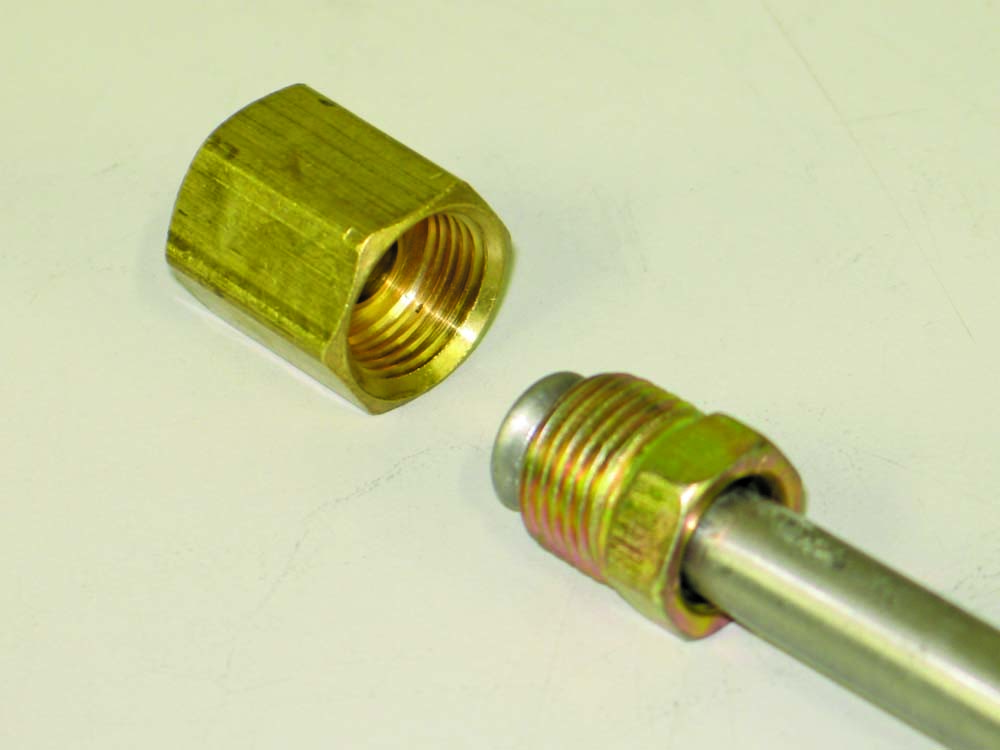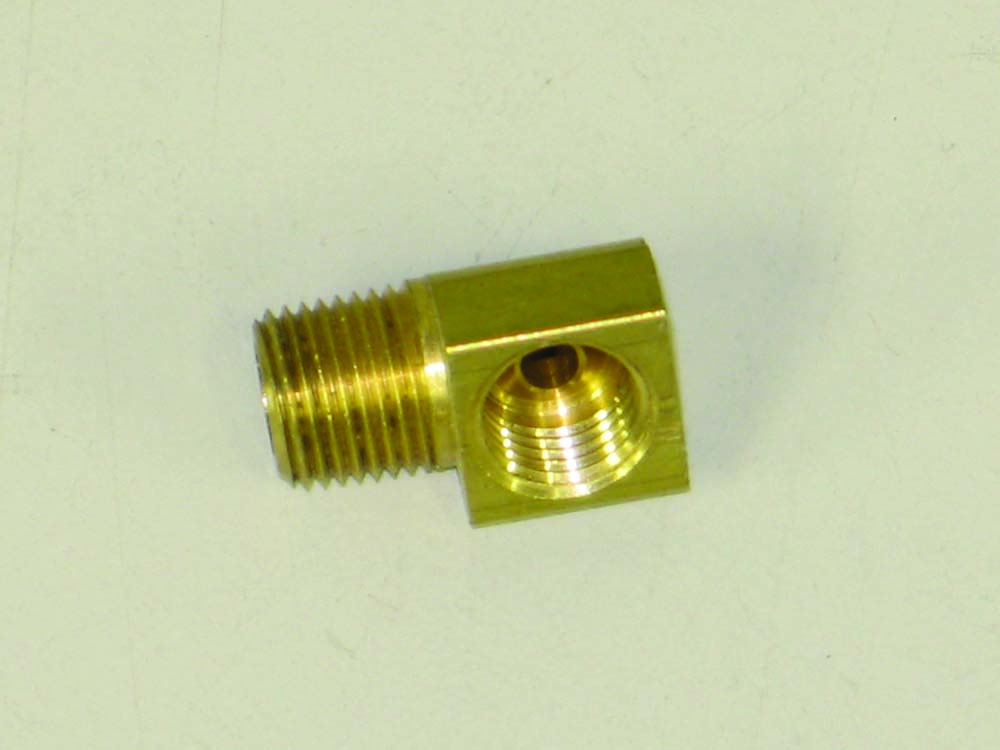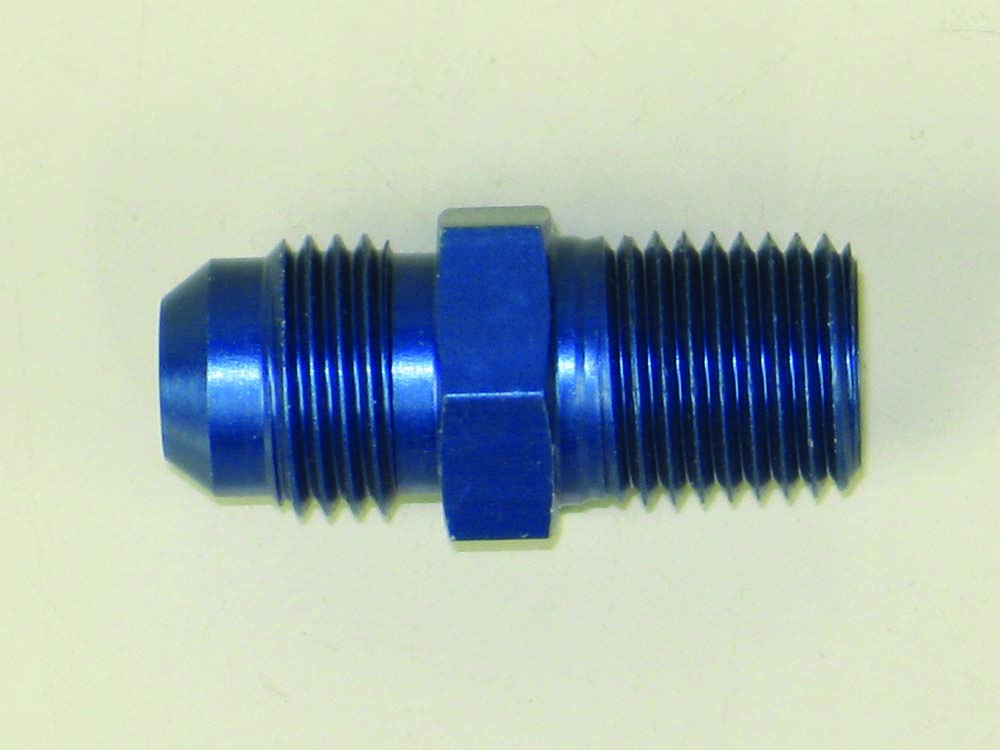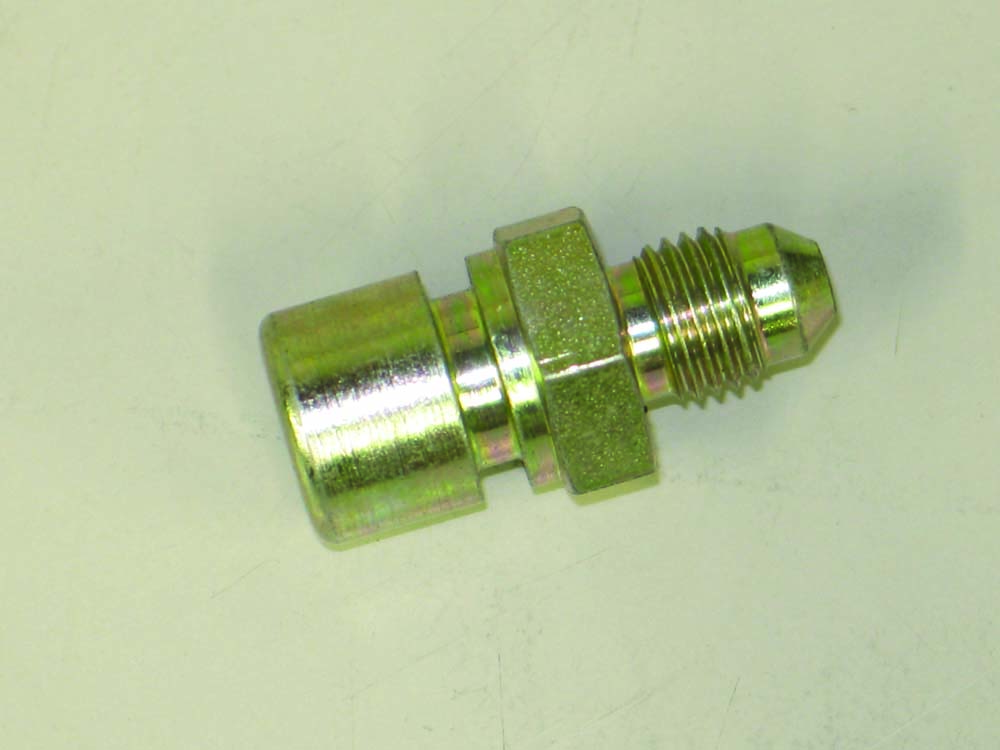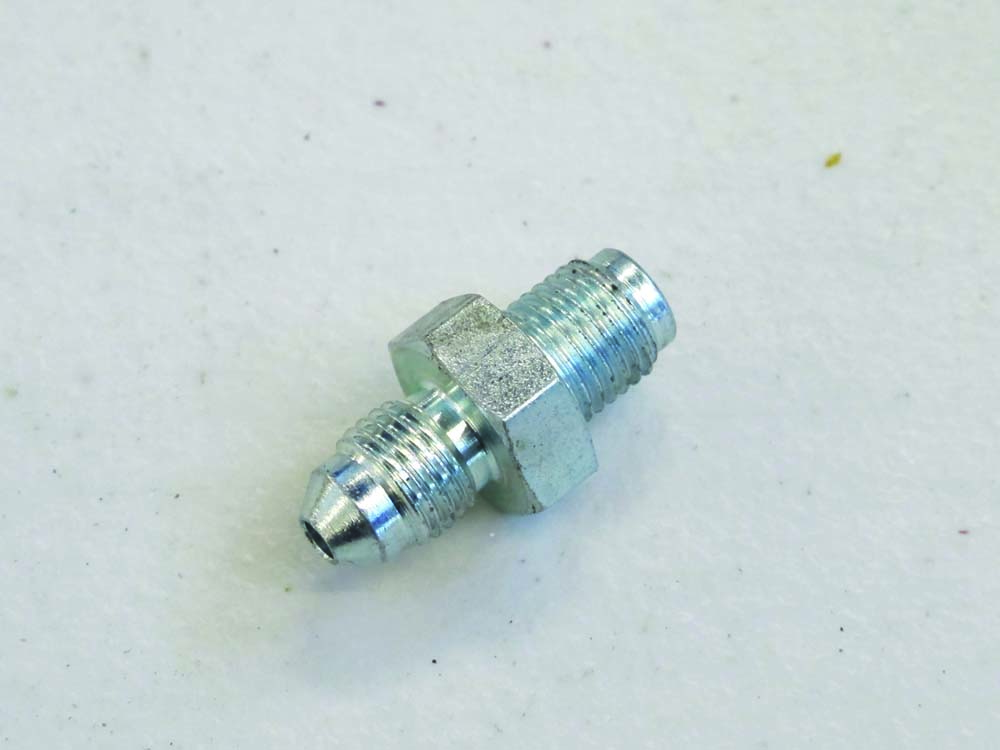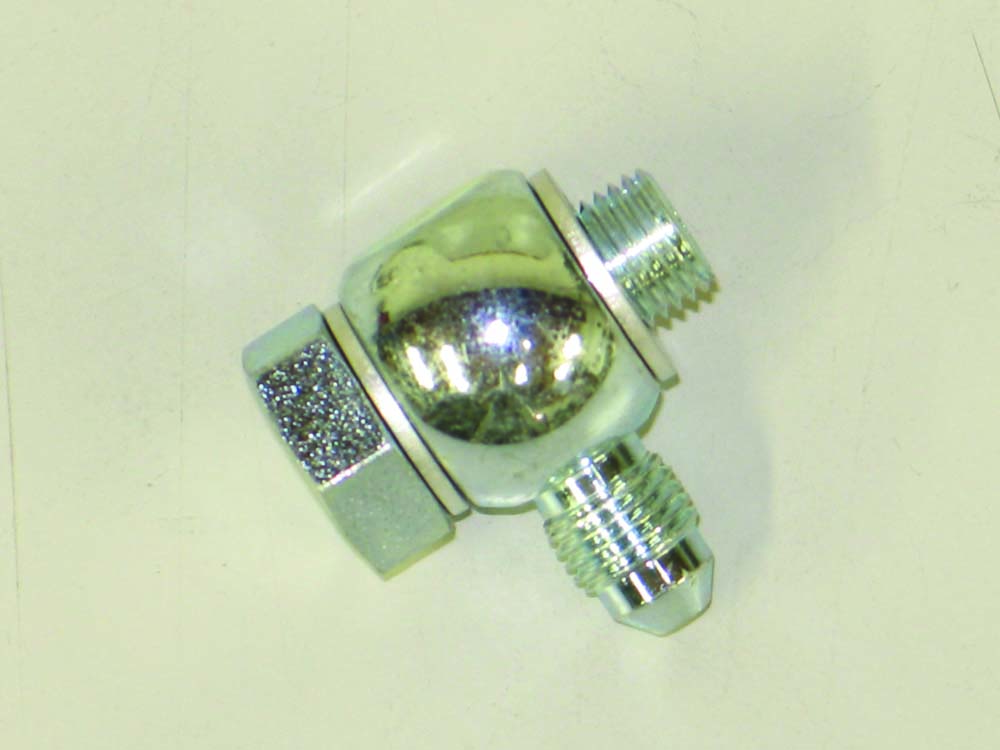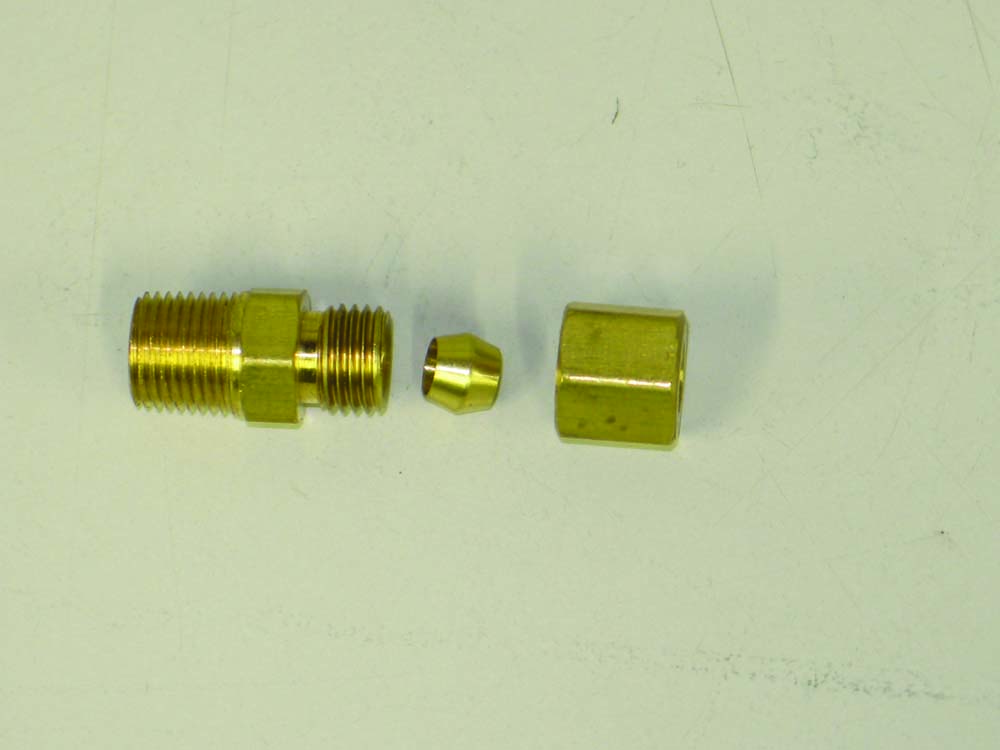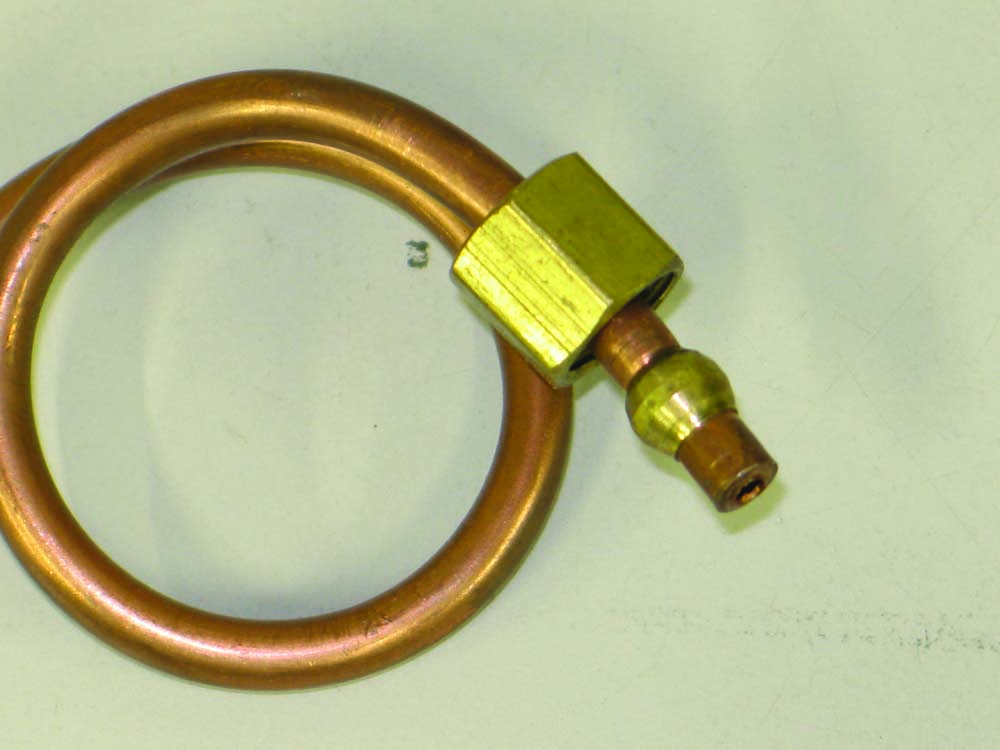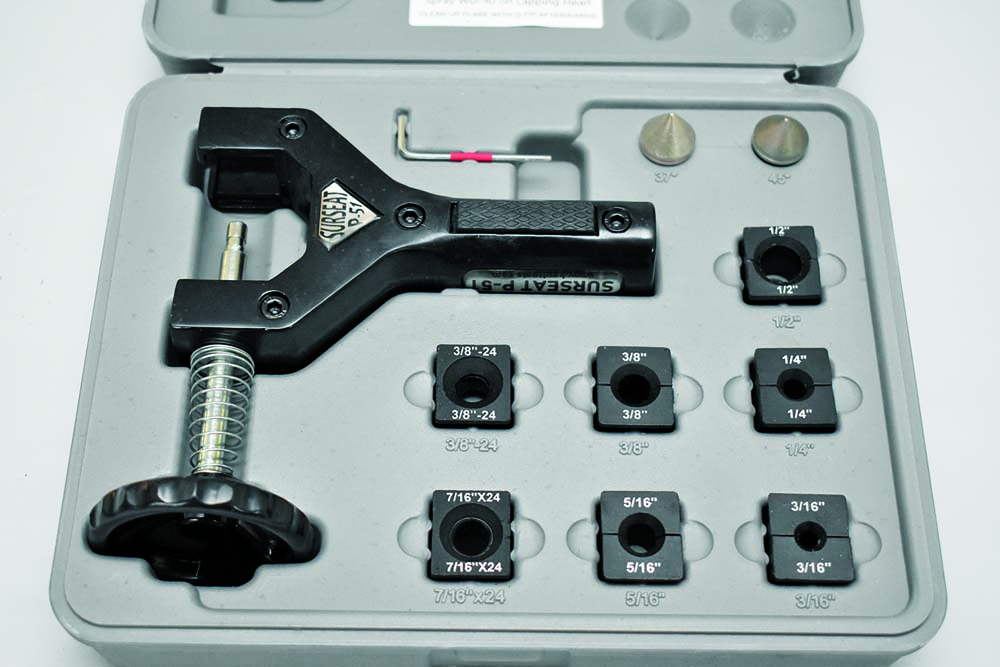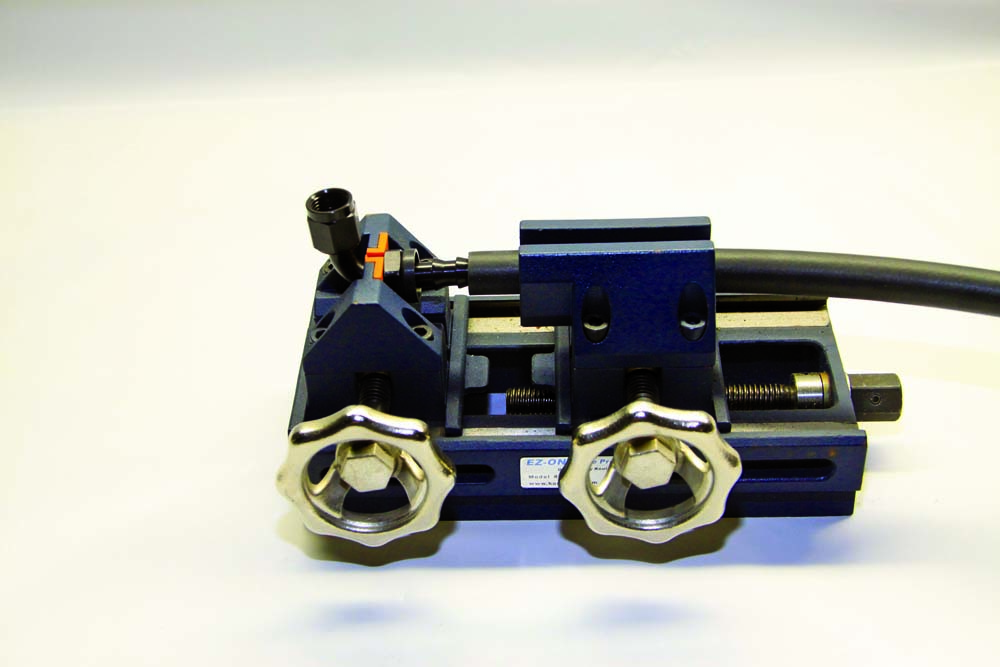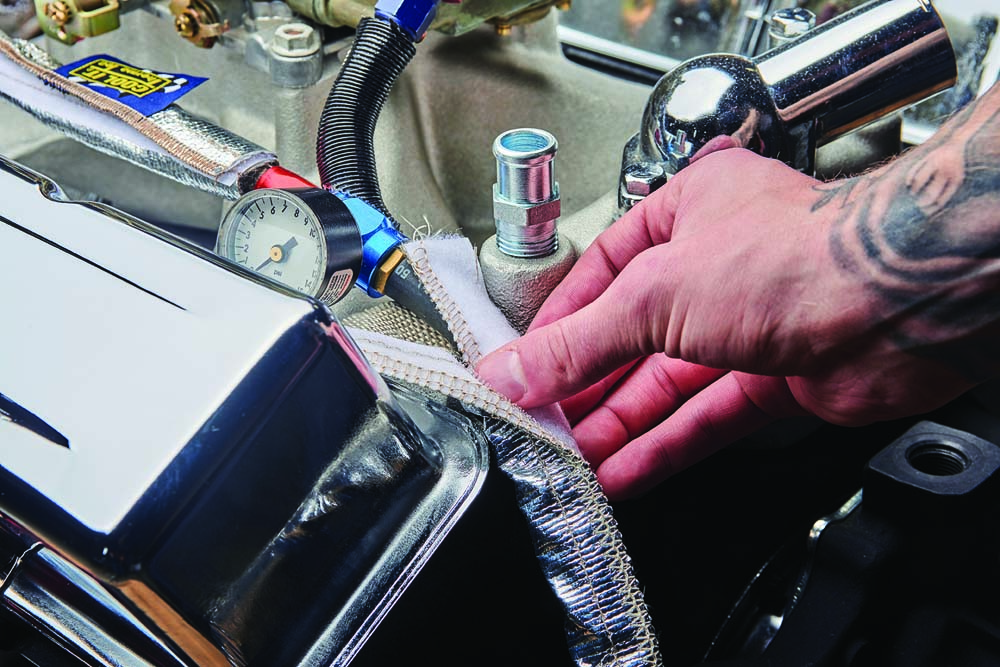 Sources:
ARP
(800) 826-3045
arp-bolts.com
Summit Racing Equipment
(800) 230-3030
summitracing.com
Speedway Motors
(855) 313-9173
speedwaymotors.com
Thermo-Tec
(800) 274-8437
thermotec.com