Flat Out Engineering's Corvette-Based IRS For Early F100s
By Ron Ceridono   –   Photography By The Author
When it comes to suspension design there's a reason many high-end luxury and performance cars have independent rear suspension: it's the simple fact that an IRS rides and handles far better than a solid axle. Like many classic truck enthusiasts, Paul Willis wanted to improve the ride and handling of his '55 Ford F100 with an IRS update, but the heart-stopping cost of the aftermarket designs put such a swap out of reach. That was before he learned of Don McNeil's Flat Out Engineering installation kits that use C4 Corvette suspension components.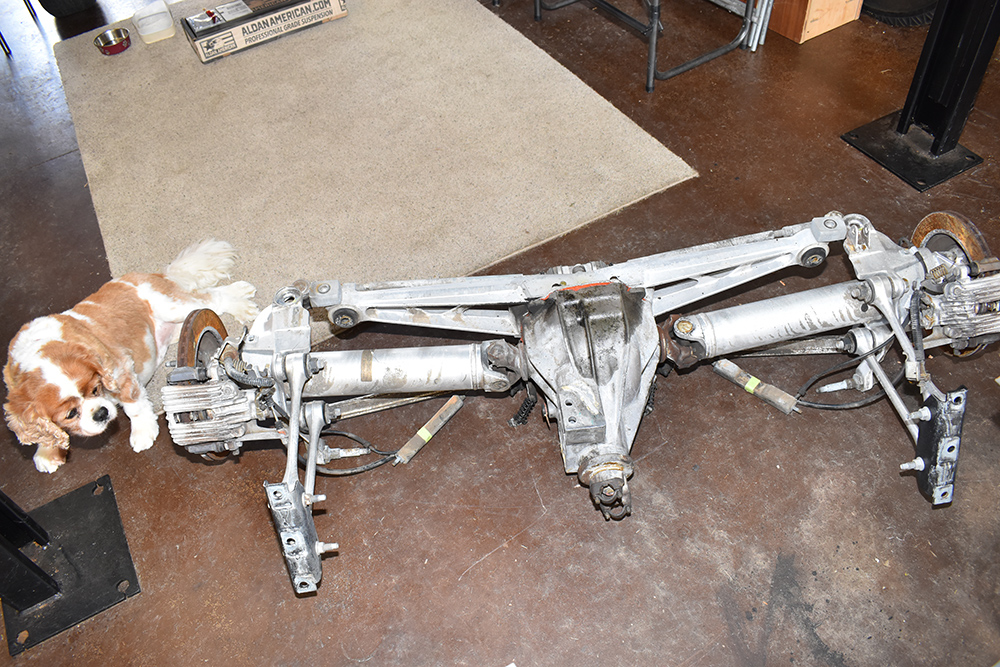 McNeil has a long and storied career as a hot rodder and entrepreneur. He's been involved in drag racing, Bonneville competition, built a long list of modified cars and trucks, as well as developed a variety of successful businesses. Today McNeil's focus is Flat Out Engineering that specializes in affordable, easy-to-install kits to adapt '84-96 C4 Corvette suspension components to a variety of cars and trucks—that includes a kit for the rear of our '55 F100.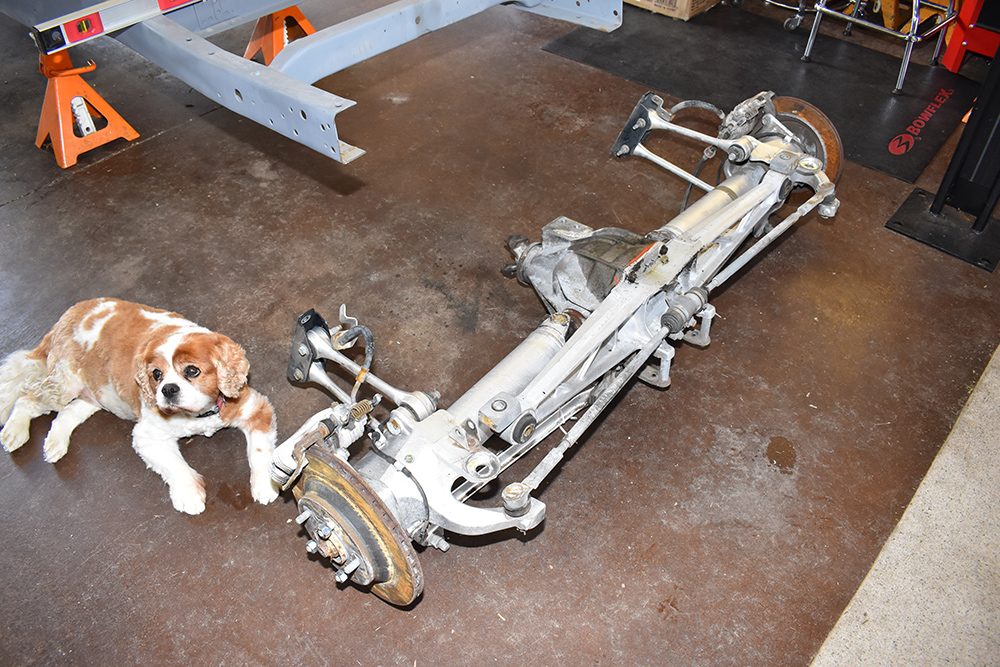 Read More: How To Install Wilwood's Forged Narrow Superlite Big Brake Kit
As McNeil explains it: "The C4 Corvette suspension was a design milestone in sports car suspensions. GM engineers worked for years on this to have a 'World Class Sports Car' that would outperform the finest high-priced European sports cars on the market. The forged aluminum spindle uprights, A-arms, half shafts, and control arms are not only light weight but incredibly strong. The lightweight aluminum components give the suspension system a sprung to unsprung weight ratio that is unsurpassed. This provides excellent ride quality with cornering and handling that outperforms any other production vehicle." McNeil points out another big advantage to the C4 Corvette suspension is the availability of parts. "Ball joints, brake parts, tie-rod ends, and any other parts that might wear with frequent use are standard GM parts and easily available at parts stores anywhere."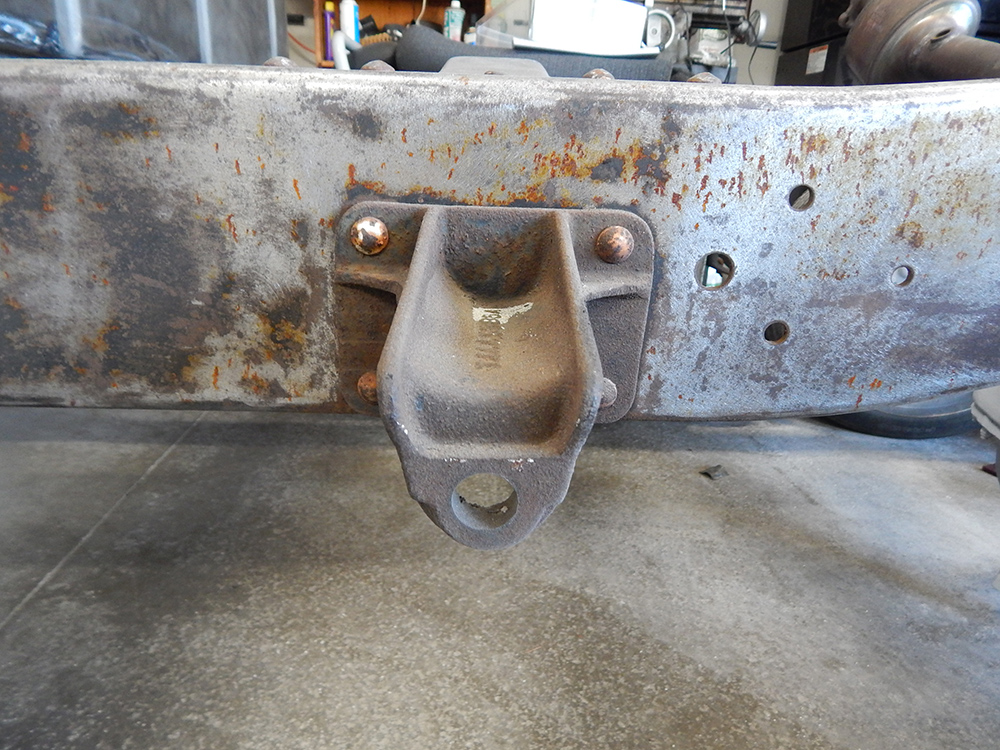 To install a C4 IRS under a '53-64 Ford pickup there are two kits available. One is for use with '84-87 Corvette rear ends, the other is for '88-96 style. Both kits maintain the correct geometry and handling characteristics C4 Corvettes are known for. Each kit includes bolt-on style rearend mounting brackets, pinion mounting crossmember and pinion snubber bracket with urethane bushing, upper and lower coilover shock mounts, rear boxing plates, forward control arm mounting brackets, all necessary hardware, and detailed installation instructions.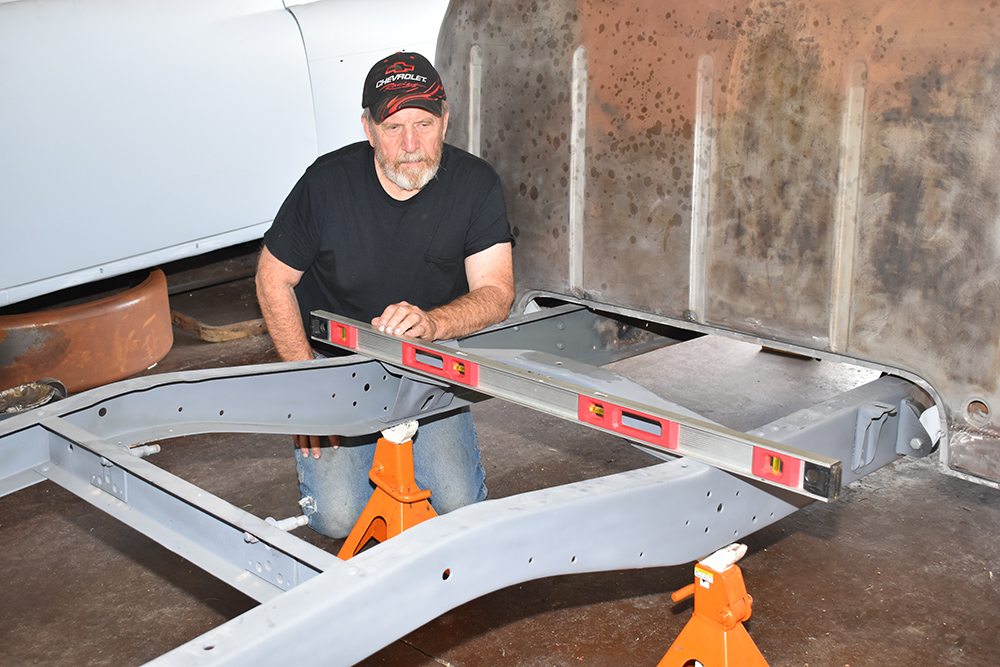 During the production run there were two versions of the C4 IRS. The '84-87 version is 61 1/2 inches wide wheel flange to wheel flange and uses parking brakes inside the rotor hats. The '88-96 is 1 inch wider; 62 1/2 inches and the parking brakes are built into the caliper. Both series of rear ends use the 5-on-4.75 wheel bolt pattern, the same as Chevrolet passenger cars, so there are many styles of wheel to choose from. From the factory, '84-87 C4s used 16 inch wheels; in 1988 16-inch wheels were standard with 17-inch on special models; '89-96s all used 17-inch wheels.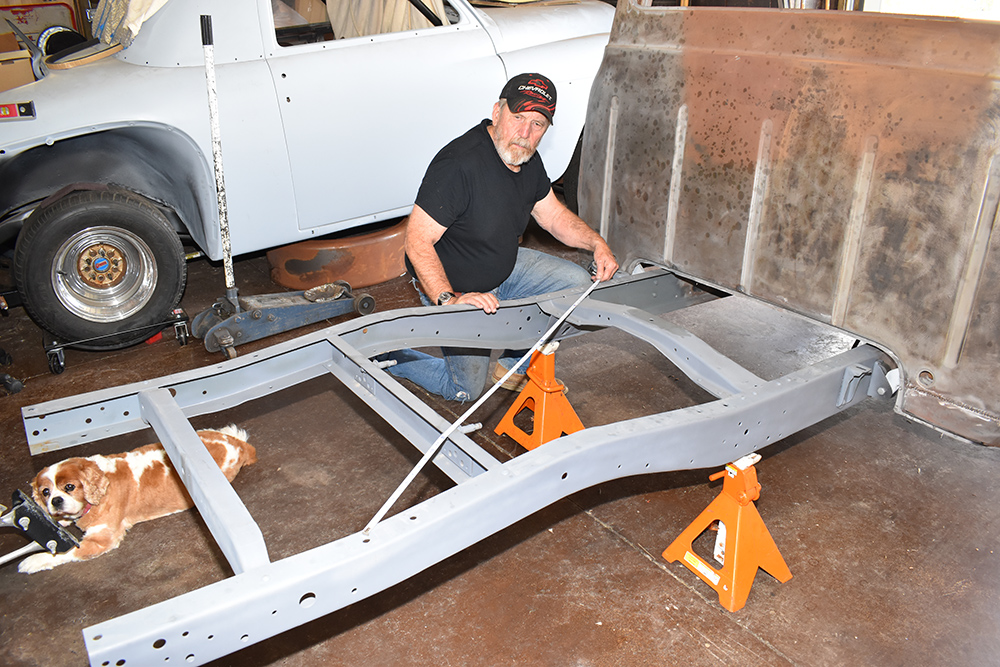 Read More: New Parts For Your Classic Truck October 2022
Another difference in C4 rear ends is the center section. Both generations came with either a Dana 36 or Dana 44. Factory gear ratios for the Dana 36 include 2.59:1, 2.73:1, 3.07:1, and the rare, hard-to-find 3.31:1. Dana 44s can be found with 3.07:1, 3.33:1, or 3.45:1. Of course there is a wide range of gear ratios available for both the Dana 36 and Dana 44 from the aftermarket.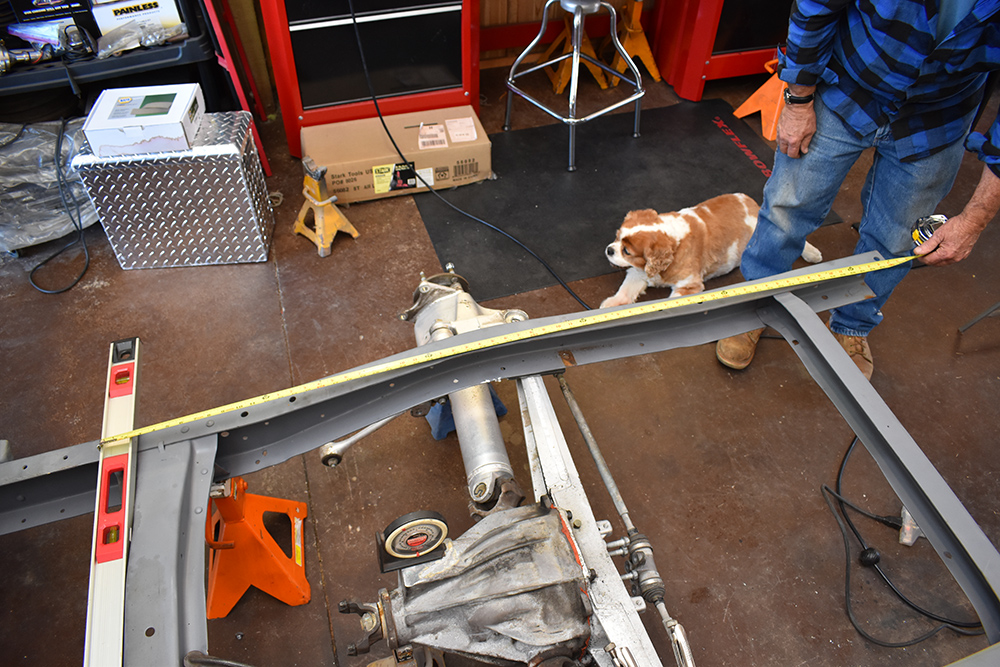 Installing Flat Out Engineering's C4 IRS kit is surprisingly simple. The instructions are easy to understand and follow, with all the necessary measurements included. All the brackets bolt into place with no welding. While the kit is easy to install it's wise to clamp all the brackets in place and double check all the measurements before drilling any holes.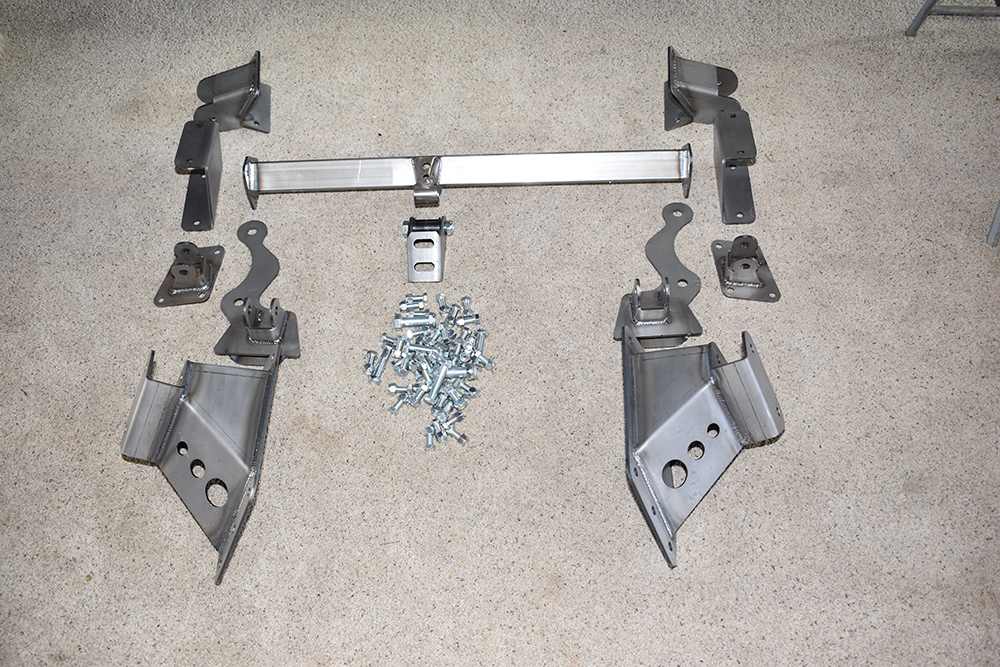 Along with the basic installation kit we opted for two Flat Out Engineering options. We added the
"Free Spirit" Adjustable Rear Control Arm Kit. It replaces the four stock Corvette strut rods and eliminates the "bind" produced by the rubber or urethane bushings in those rods by incorporating  premium spherical rod ends. They provide increased suspension travel for a smoother ride and complete adjustability—plus they look great.
Read More: Making A Canyon Carving C10: Big Brake Kit & Suspension Upgrades
Another option we chose was the Tubular Rear Toe Bar Kit that replaces the stock Corvette assembly (it provides toe adjustment for the rear wheels and maintains it during suspension travel). The replacement kit lowers the bars by mounting to the bottom of the steering arms, thereby providing additional frame clearance in lowered ride height applications. This kit provides increased adjustability and with the billet mounting bracket and the tapered aluminum adjusters it enhances the rearend's appearance as well—wait until it's all polished and painted.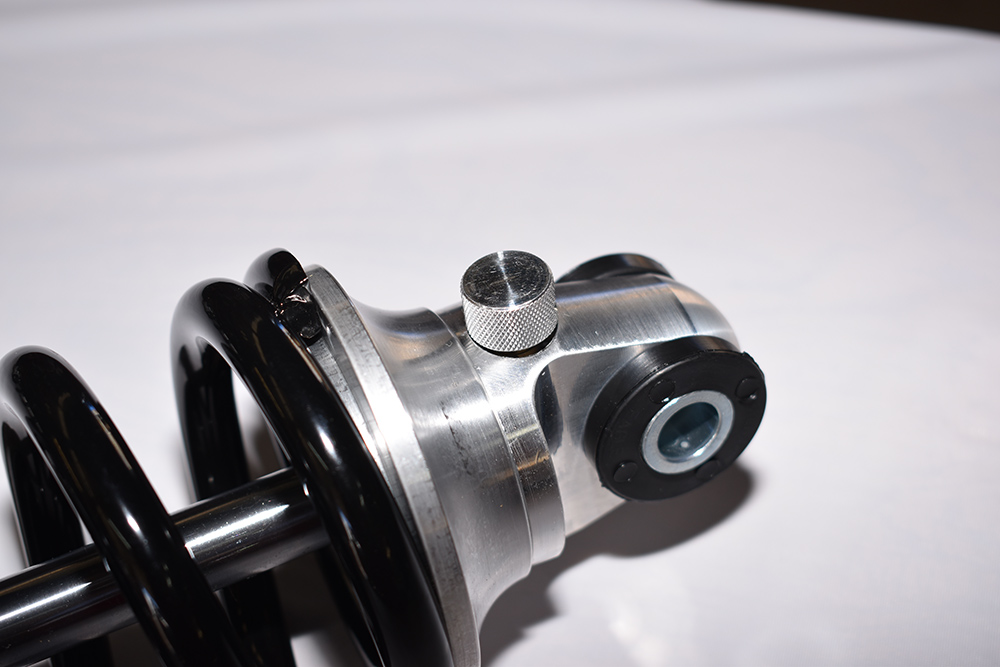 With an easy-to-install Flat Out Engineering kit and a readily available C4 IRS (ours came from Dino's Corvette Salvage) you can give your classic truck the ride and handling qualities of a contemporary sports car for a price that won't break the bank.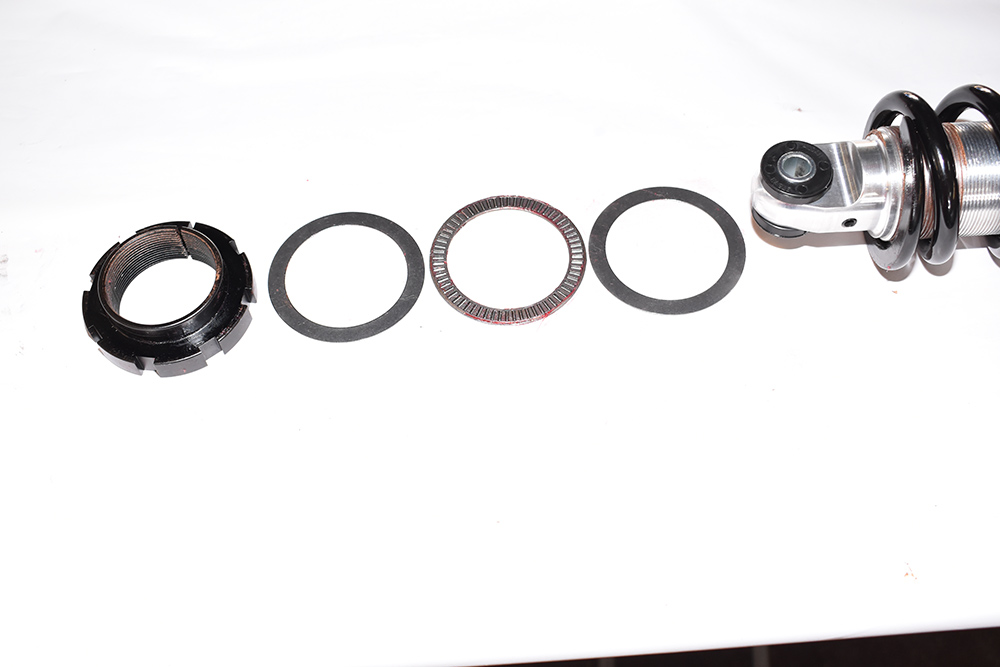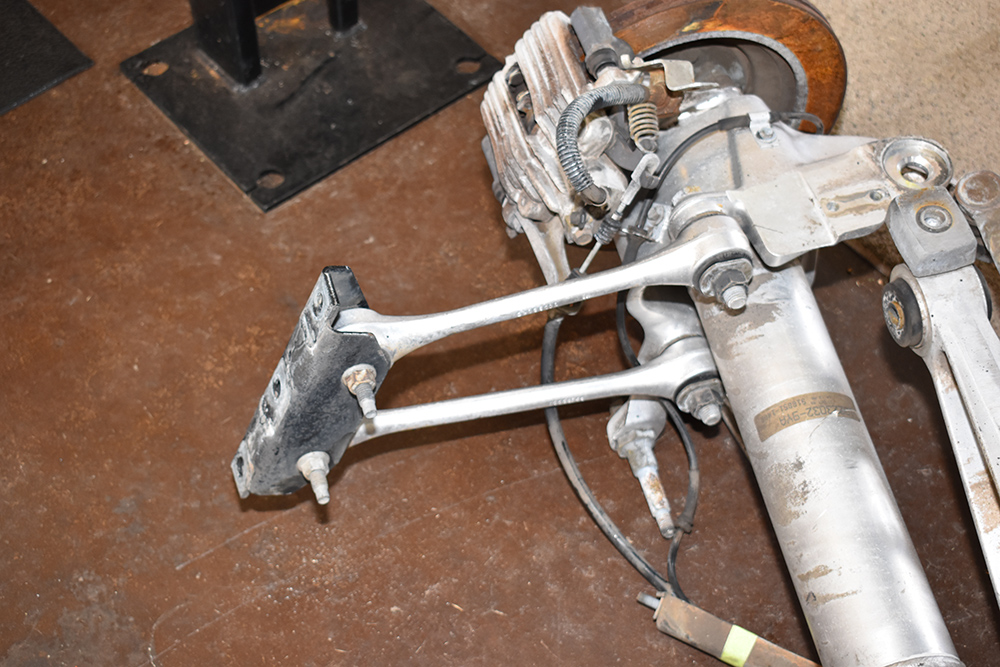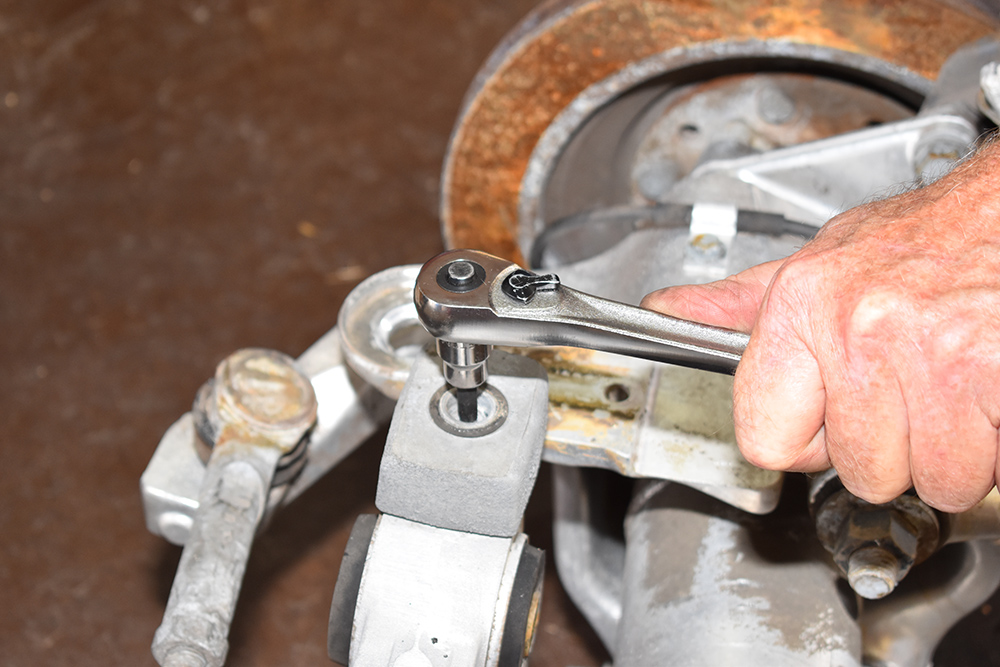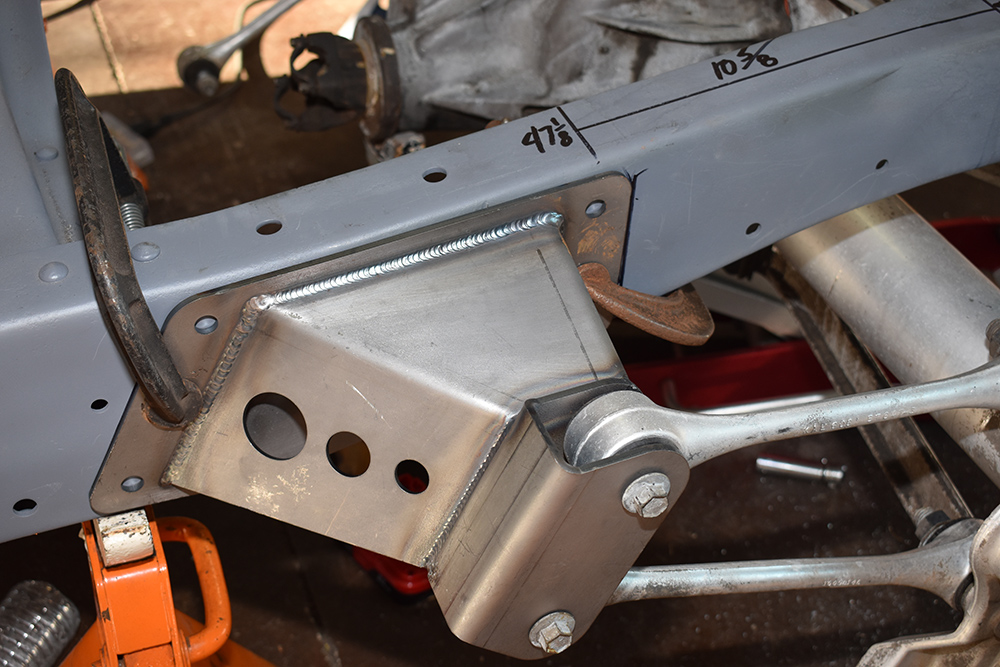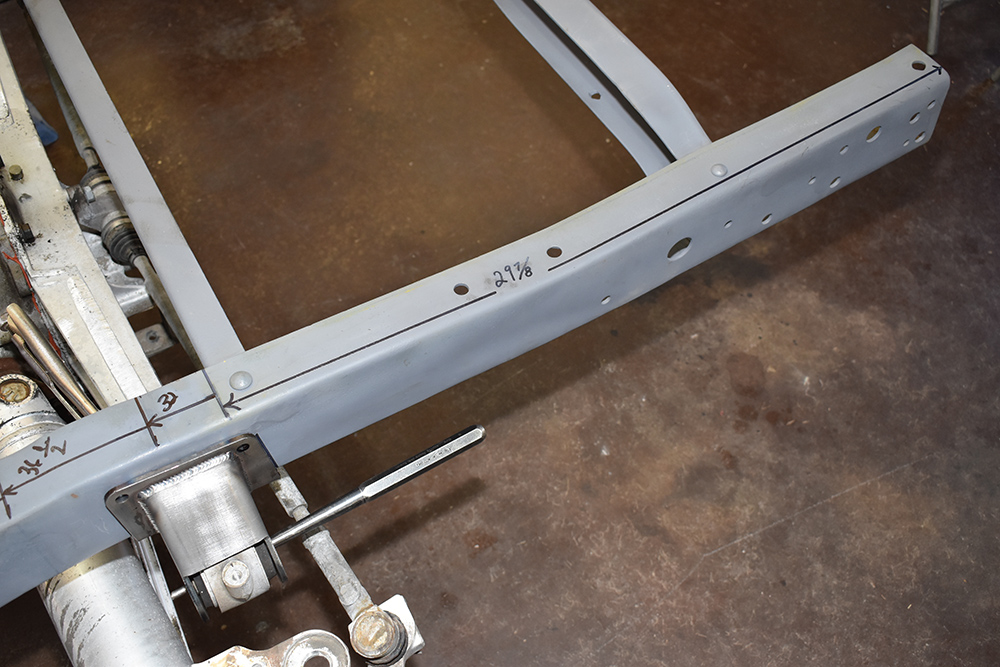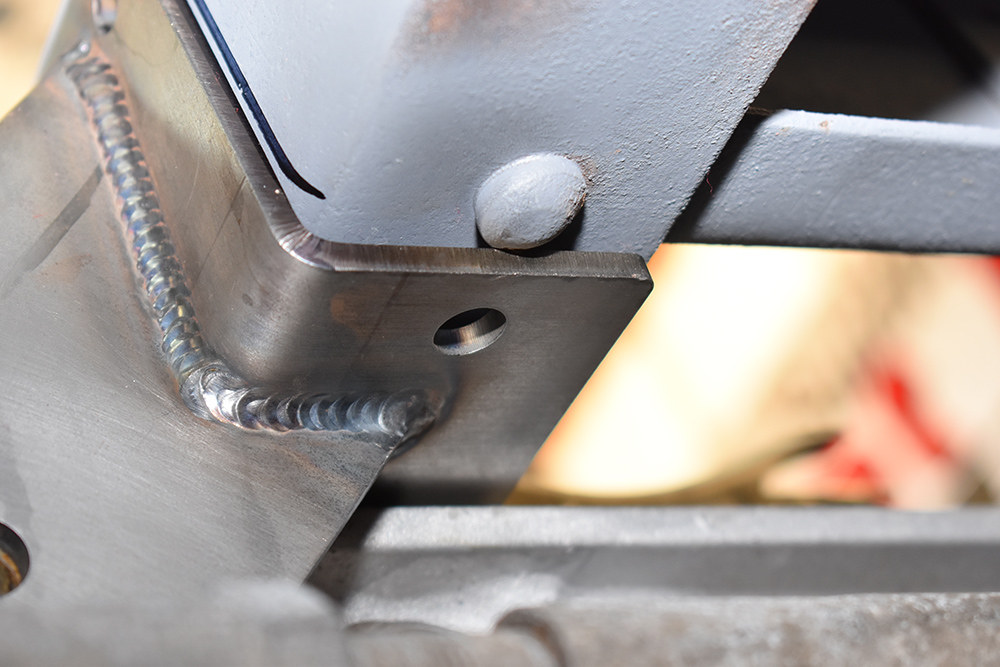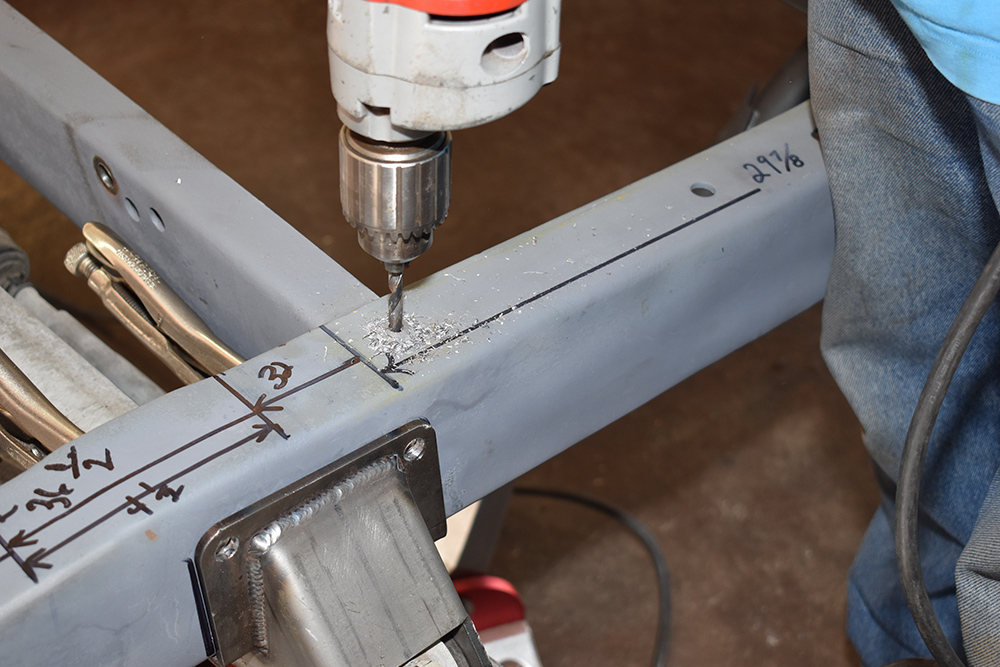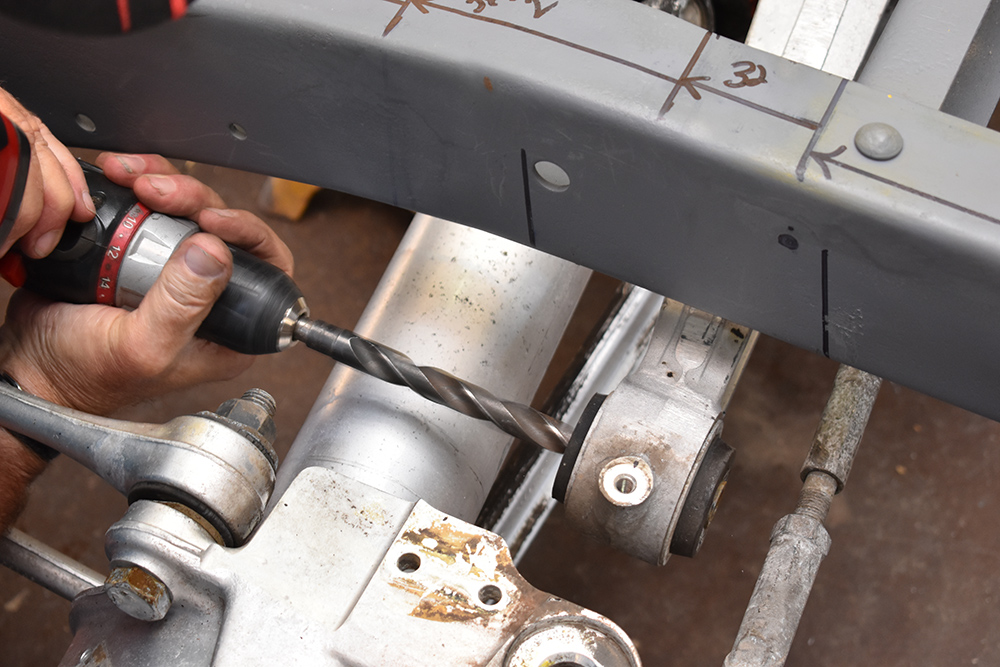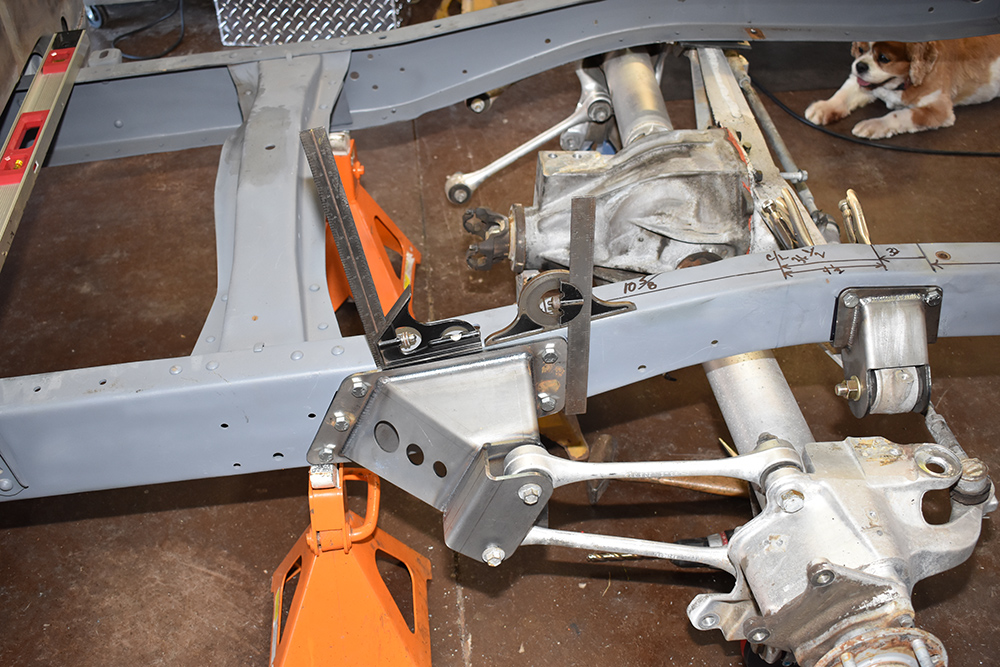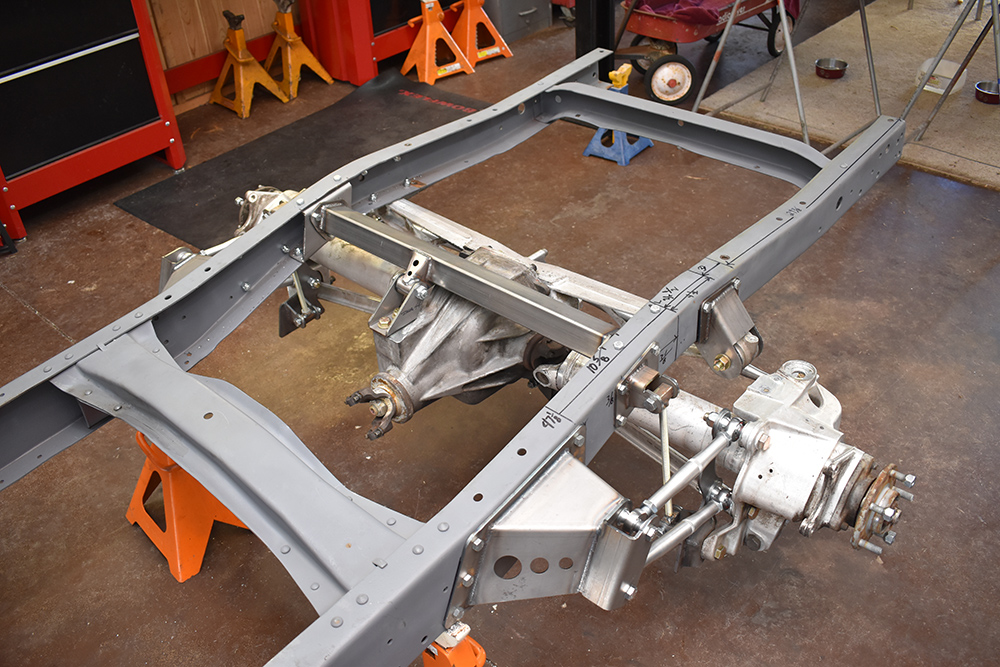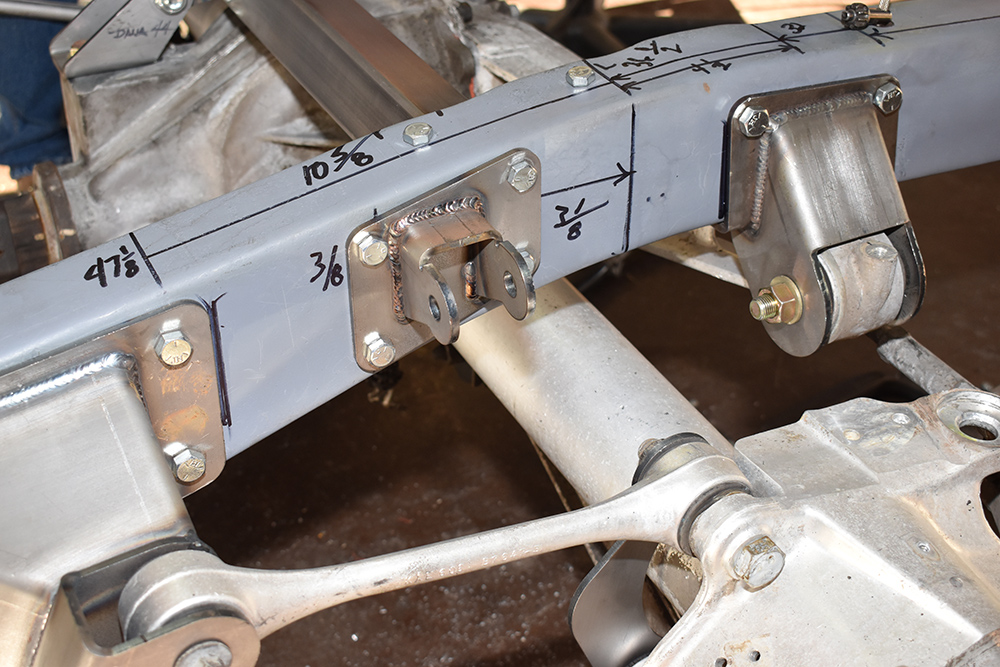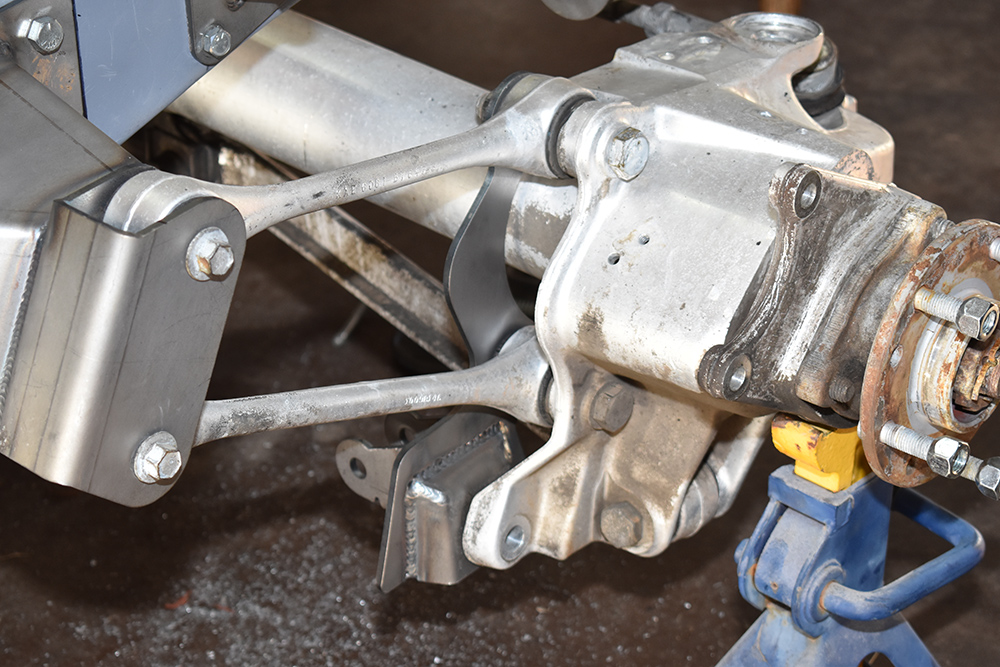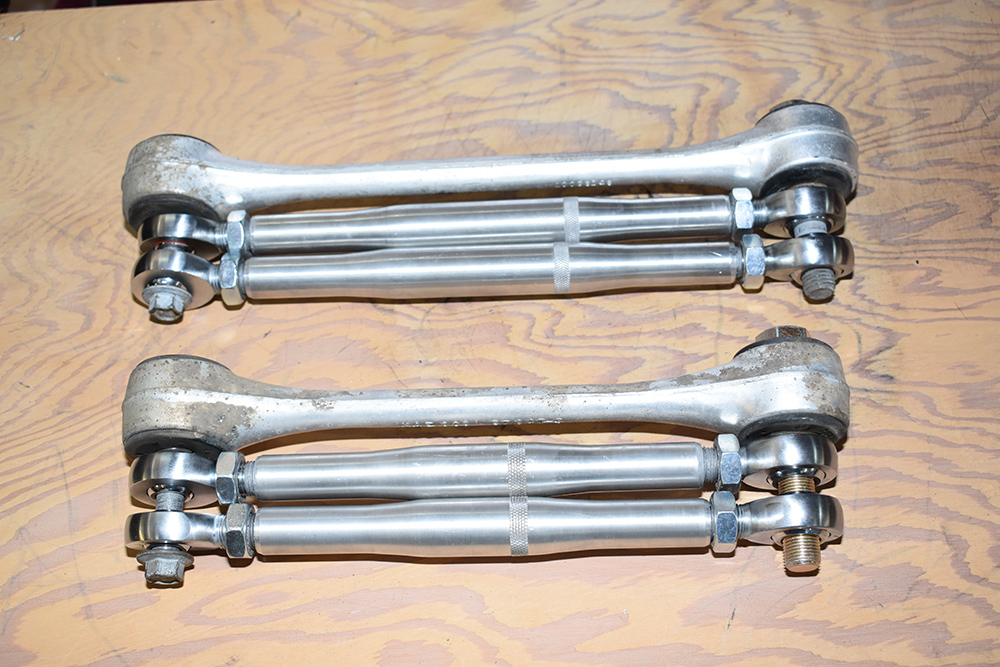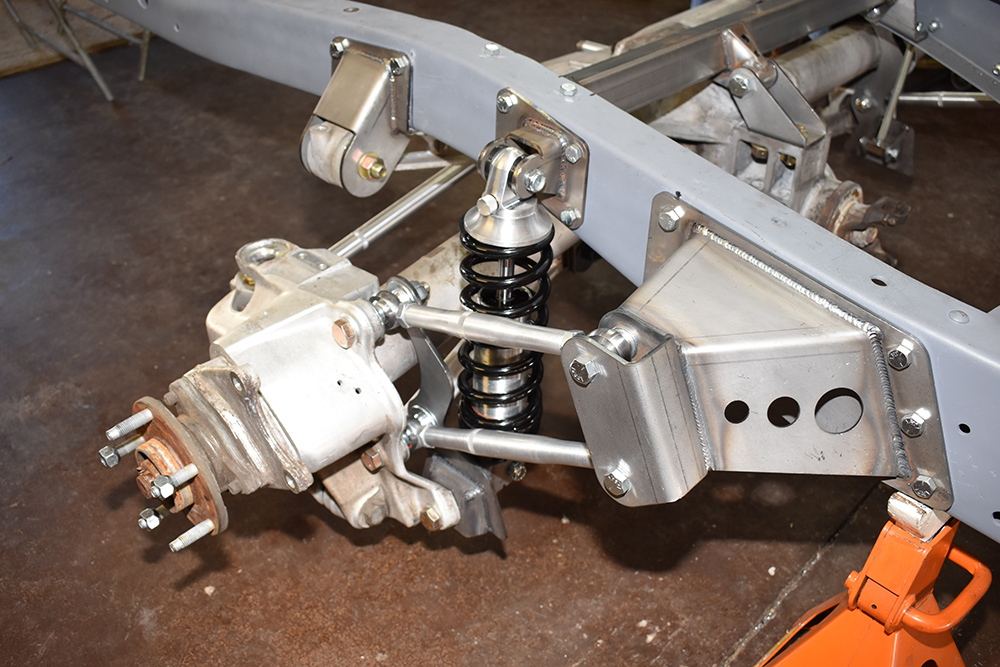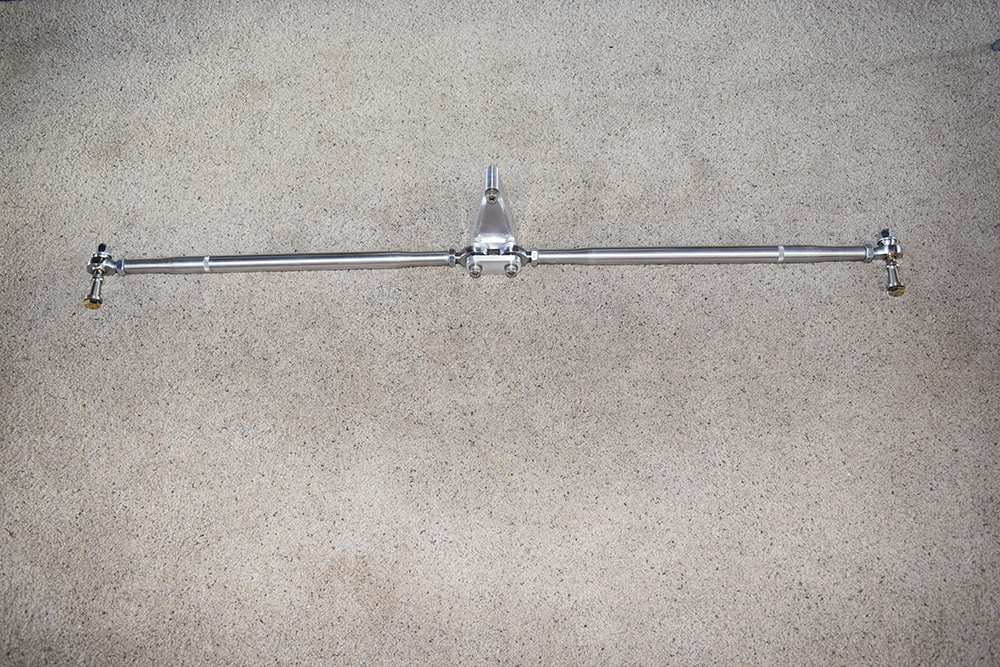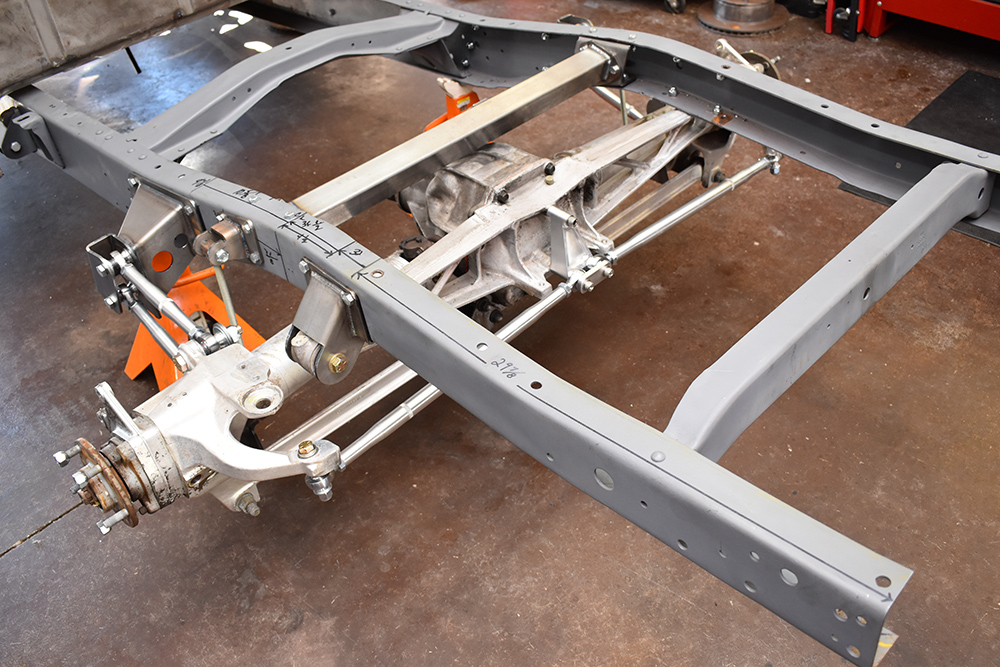 Sources
Aldan American
(310) 834-7478
aldanamerican.com
Flat Out Engineering
(714) 639-2623
flatout-engineering.com