Simple Things to Tune, Check, and Watch Out For on Your Project
By Evan Perkins   –   Photos by the Author
So, you just got your hot rod running? Whether it's a late-model LS, a big-block brawler, or a small-block screamer, your work is far from done. Just as there are many ways to build a car right, there are even more ways to make a simple mistake that could leave power and torque on the table.
The first time that powerplant fires up and carries you around the block on that heroic first drive, it's easy to get lost in the wave of speed-seeking serotonin that washes over us. We're ecstatic! It works! It drives! And in the wave of this manic motorhead moment, it's easy to lose sight of some of the finer details of the build that could cause problems later down the line or, worse yet, rob power you spent hard-earned blood, sweat, and tear-inducing money trying to make.
We came up with five things you should keep at the front of your mind once that project ditches the jackstands and takes to the road for the first time. Are they things you should check? Yes. Are they things we've seen happen time and time again in the world of hastily built magazine project cars? We'll never tell.
Throttle Cable Envy
A straight line is the quickest way to get from point A to point B. However, if that line is longer than it's supposed to be, well, someone's probably getting lost. When it comes to throttle cables, if you're in excess, your carburetor, or fuel injection, potential is less than fulfilled. This seems like an elementary mistake, but with the myriad of throttle bodies, carburetor linkage styles, and all manner of aftermarket, swapper-induced variables, it happens. Just because your throttle cable did years of honest work connecting the factory induction to your right foot doesn't mean it'll play nicely with your newfangled engine setup. It's always a good idea to have a friend depress the pedal fully while you verify your throttle blade(s) cleanly reach their stop at wide-open throttle. Nothing leaves power on the table like a sloppy linkage.
Unfashionably Late to Fire
In the world of internal combustion engines—at least for the four-stroke variety—a spark plug that fires later than necessary is a missed opportunity for performance. Once an engine is assembled, ignition timing, air/fuel mixture, and valve timing are really the only tuning parameters the average Joe has any control over. Sure, cylinder head selection, intake manifold choice, rotating assembly specs, and countless other variables define an engine, but once it's all torqued in harmony and installed between the fenders, it's that tuning trifecta that dictates a runner from a winded, backfiring boat anchor.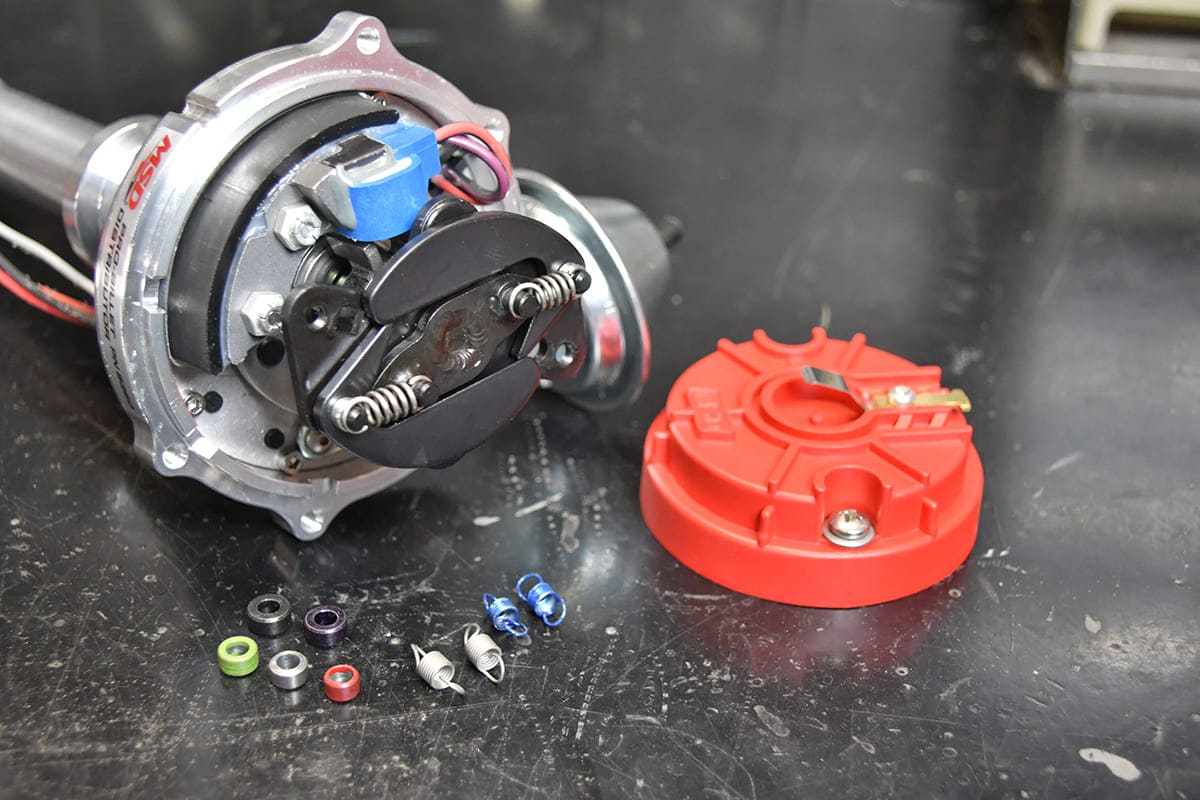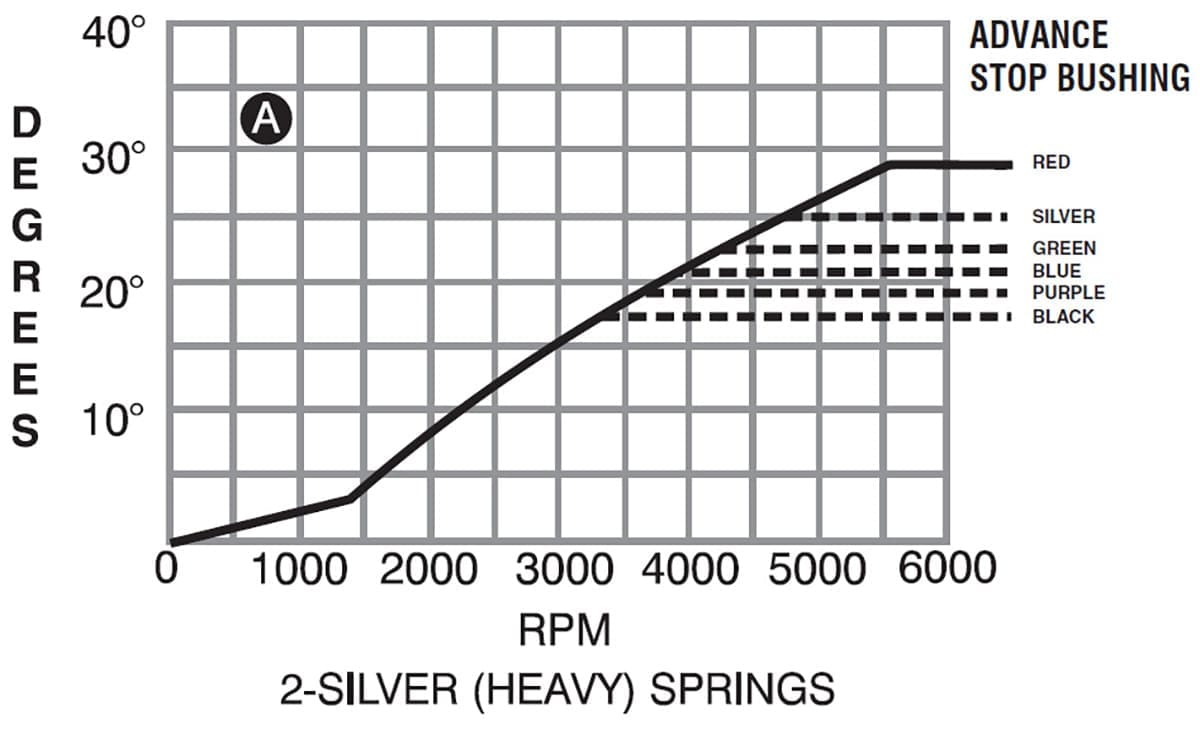 Whether your engine is fuel injected or lit by a tried-and-true distributor, developing a proper ignition curve/map is paramount to a solid-running hot rod. And, just because you have the latest, greatest, billet-est distributor under the sun doesn't mean it's factory-tuned for your specific engine. In fact, most ignition systems are tuned on the conservative side to provide a huge margin of error on initial startup. Dialing in the initial timing, total timing, and advance curve for your engine is worth power, torque, and even fuel economy.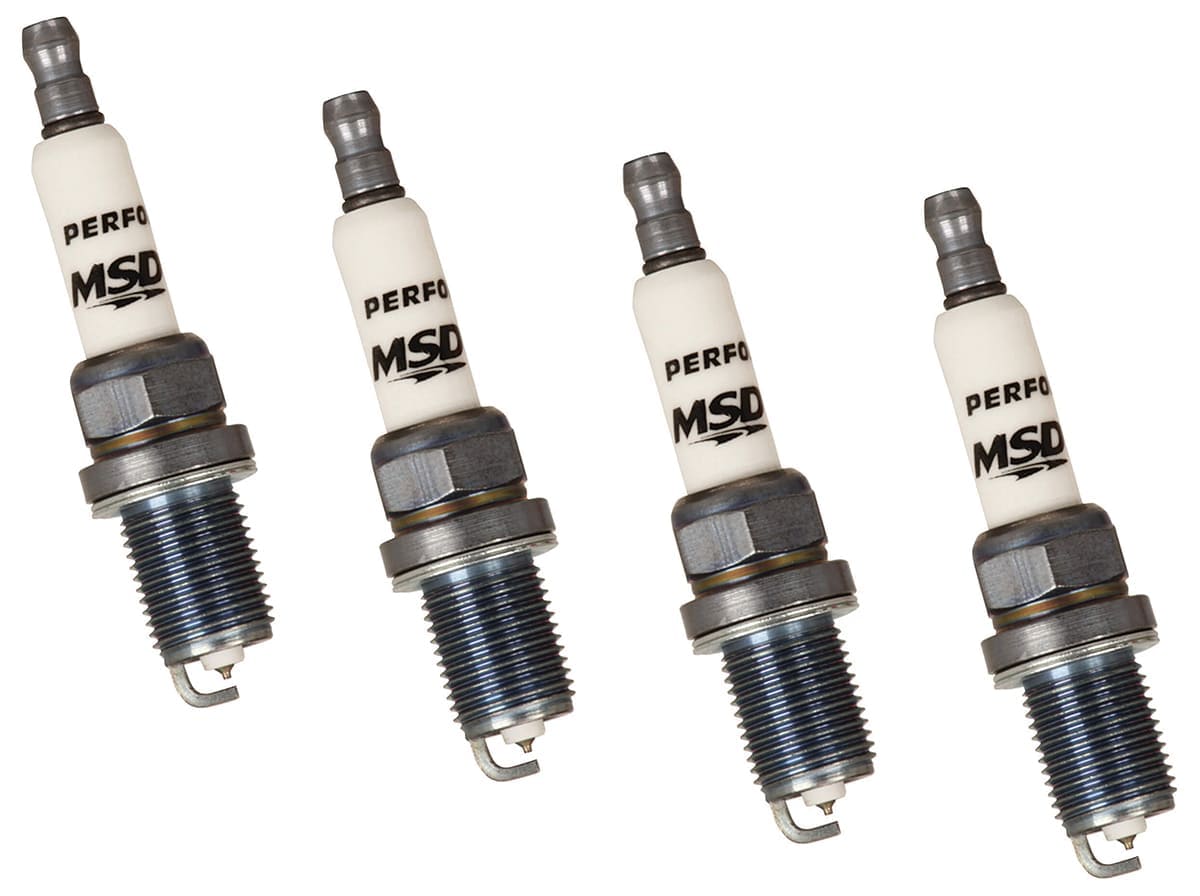 Square Peg in a Round Spark Plug Hole
In continuation of our seemingly "duh-moment" advice, selecting the right spark plug is so, so important to maximizing performance. Why does this even need to be said? Well, the aftermarket has a way of subtly changing things, always for the better, but in ways that us knuckle-dragging, instruction-sheet-tossing gearheads can sometimes overlook.
Does your cylinder head use a tapered seat spark plug or a gasket seat? Does that performance, aluminum Chevy cylinder head want a Ford spark plug part number? Do combinations get weird? So weird!
In order to create better-flowing ports, more-efficient combustion chambers, and provide a wave of other improvements, it's not uncommon for a cylinder head manufacturer to move to a spark plug with a shorter or longer reach (the depth the spark plug electrode protrudes into the combustion chamber). In some cases, that might mean using an unexpected spark plug, so it's key to verify what plug your cylinder head wants.
If your trusted spark plug doesn't reach into the chamber, or its heat range is too cold, that disarray could cost you major power followed by a cacophony of future ailments. We've come across many poorly running engines that simply had the wrong plug–an easy fix that's surprisingly difficult to track down. Always check that your spark plug has the right reach, heat range, and seat style for your cylinder head.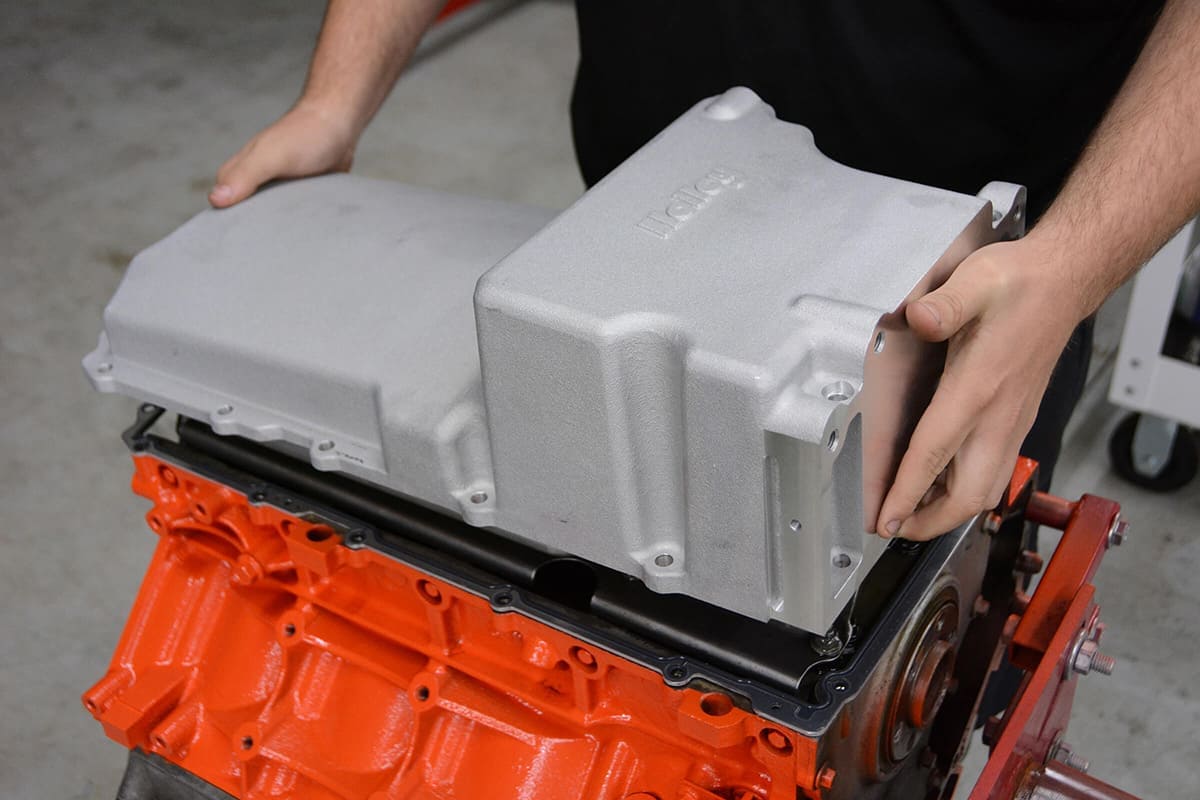 Too Much of a Good Thing
It's a bad day for anyone who launched that new engine into internal combustion orbit without first making sure to put life-sustaining oil in the pan. We've never made that mistake, thankfully, but we've seen folks go the other way time and time again.
How many quarts was that new, shiny oil pan? Did that fully baffled, fully billet contraption take seven or eight bottles? Was that with or without the oil filter installed? There are variables beyond variables when it comes to oil capacity and having an accurate dipstick as well as verifying with the manufacturer the actual capacity of an oil pan is always a good idea. Oil is a good thing but too much of it can certainly cause problems.
Overfilling the oil pan can cause serious aeration issues in the oiling system. As the crankshaft counterweights whip through that overfilled pan, they smack the oil like an egg beater and introduce tiny air bubbles. These bubbles provide zero lubricity and reduce the load-carrying capability of the oil film that's supporting the crankshaft main and rod journals. While all of that's bad news, we once witnessed a big-block Chevy gain 50 hp on the dyno once the 2 quarts of mistakenly added oil were removed from the pan. Yikes!
Mixture Makes a Machine
Your carburetor came in a box but that doesn't mean it deserves to remain in out-of-the-box condition. While the same sentiment applies to a fuel-injection system, more often than not it's the carb'd crowd who slaps on their fuel mixer and never cracks open a bowl for a jet change.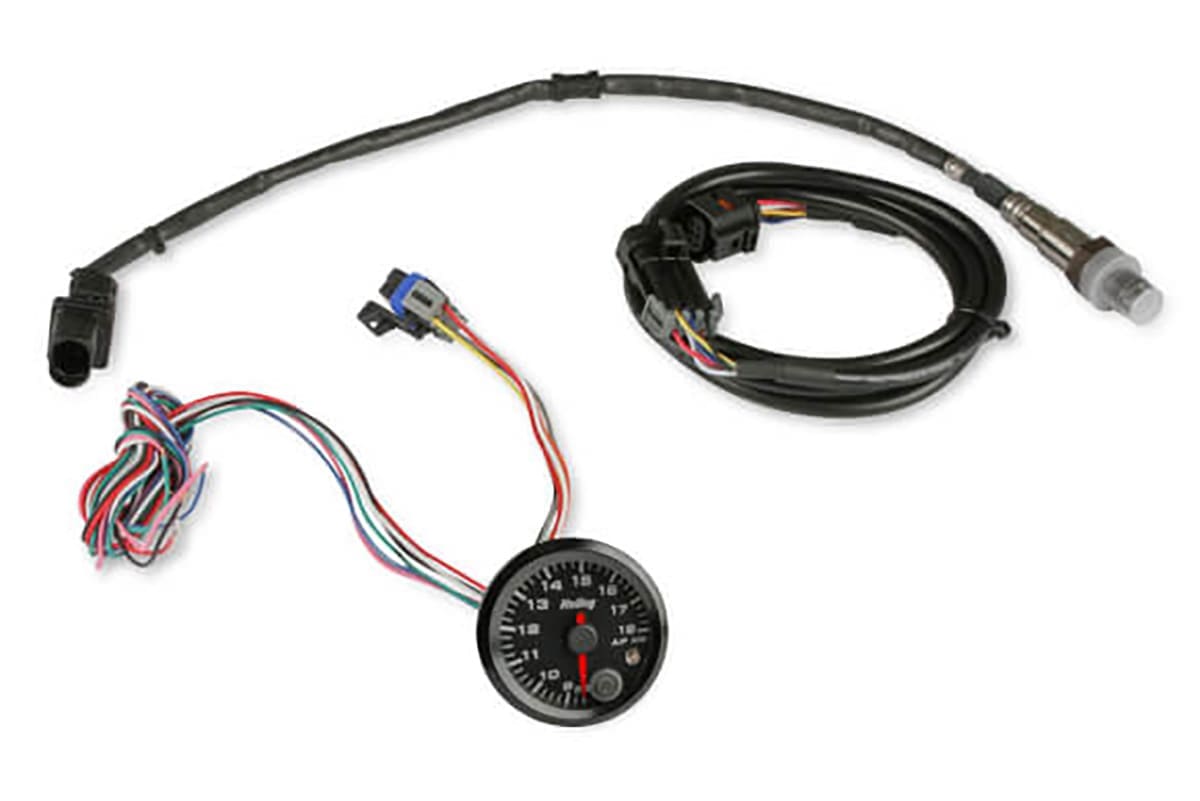 Carburetors, without a doubt, are better than ever. There's a great chance that new, four-barrel Holley will fire up on the first crank, but that doesn't mean tuning should stop there. No carburetor is 100 percent perfect for your engine from the factory, and there is serious power, fuel economy, and driveability left on the table without proper tuning. An inexpensive air/fuel ratio gauge makes quick work of assessing your carb's fuel mixture and takes the guesswork out of the process. In our experience carbs are typically jetted on the rich side for safety and an air/fuel ratio gauge allows for simple tuning to get your air/fuel ratio where it needs to be at both cruise, WOT, and idle.
In addition to adjusting the mixture, depending on your carburetor there may be the potential to adjust accelerator pumps, squirter nozzles, choke opening point, vacuum secondary opening point, and a myriad of other parameters. As you can see, there are significantly more variables than just jet changes and each of them contributes to a car that goes down the road better.
Sources
Holley
(866) 464-6553
www.holley.com
MSD
(866) 464-6553
www.holley.com