Raymond Masi's 1963 Chevy II
By Nick Licata   –   Photography by Jason Matthew
These days teenagers spend more time staring at screens than wrenching on cars. That wasn't the case back in the '60s and '70s for the obvious reason that cell phones didn't exist and "social media" meant connecting with someone who actually worked in the media. Back in the day it was common for teenagers to work at a service station pumping gas, fixing flats, rotating tires, doing oil changes, and performing other basic maintenance duties. And if you worked at a station long enough, it's likely one of the lead mechanics would show you the ropes to more complex jobs and develop some useful mechanical skills working on cars.
Decades ago, Ray Masi was one of those kids. He got his feet wet working at multiple gas stations and doing some wrenching, which led to modifying and customizing cars with his friends. Early on Ray was building and driving early Ford street rods–usually flathead powered.
Fast-forward to today and Ray is still spinning wrenches on hot rods; he also spends a lot of time at the dragstrip with his son, Jason, racing a 10-second '70 Nova bracket car for the past 30 years. "I've recently noticed some pretty cool-looking straight-axle, gasser-type cars at the strip," Ray says. "I've always liked the look of a Tri-Five or a '62-65 Chevy II gasser, so I got a hankerin' to build one as a project Jason and I could mess around with and drive on the street, and even have some fun with at the 'strip."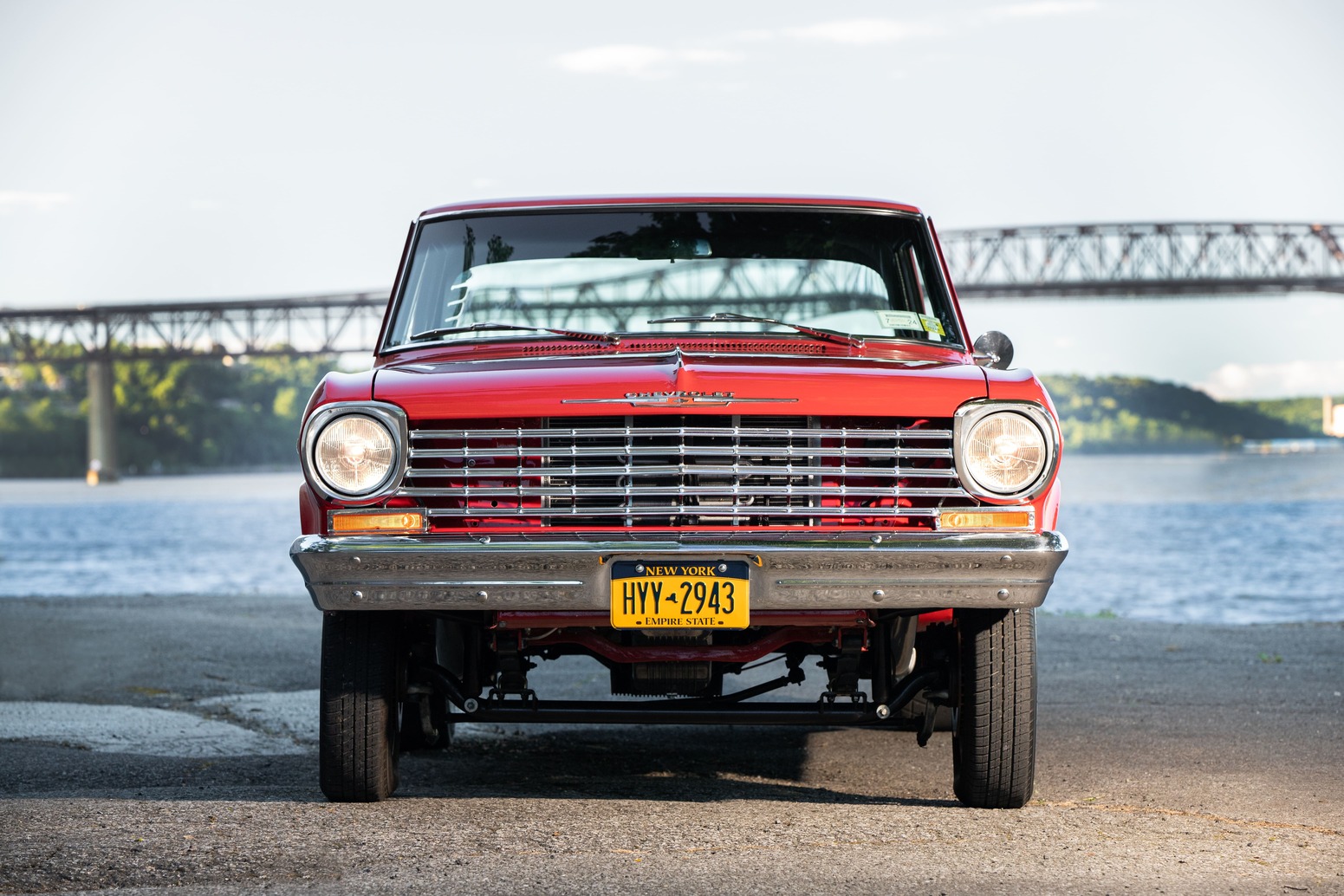 Check it out: Gasser Goodness – Period-Correct Gassers Race Heads Up at Knoxville Dragway
Ray got busy scouring the Internet and in 2018 he and Jason found a '63 Chevy II as a driver on Craigslist. "The car already had a straight-axle front end and carried the look I wanted," Ray confirms. "Jason and I traveled from our home in New Windsor, New York, to Rhode Island, bought the car, and started driving it right away. The car had a lot of issues, so we were continually making repairs and upgrades the first year we owned it." Fuel delivery, brakes, transmission, and bad wiring, were among the failing parts. Ray and Jason worked out all the bugs little by little to get it where it is today–a solid, reliable ride that is now a blast to drive.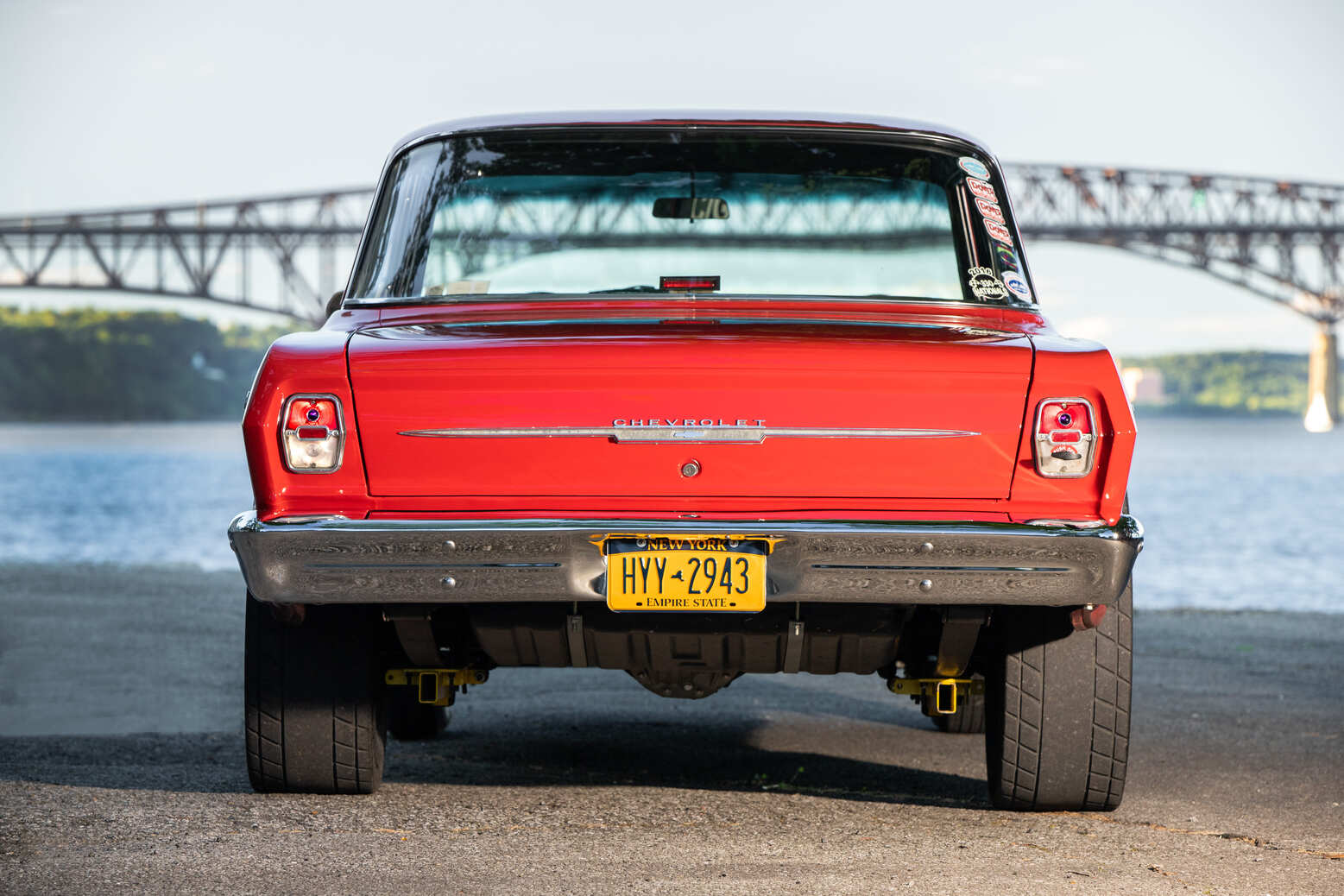 Being Ray bought the car complete and a runner, exact engine specs aren't known, but what we do know is that it's a 355ci small-block with a rotating assembly consisting of a GM cast 3.48 crankshaft, stock rods, and 9.71 Mahle pistons contained in a pair of Pro Comp aluminum heads. A Holley 4150 650-cfm carburetor delivers fuel to an Edelbrock Performer Air Gap intake while Hooker Super Comp headers exhale through a custom 2.25-inch side-exit exhaust and Flowmaster 40 Series mufflers. Ray estimates the vintage small-block brings about 360 hp to the table.
The polished finned aluminum valve covers and chrome K&N oval air cleaner work the engine room's period-correct scene as does the stock V-belt drive system and polished pulleys accented with a polished Tuff Stuff 80-amp alternator. Speedway Motors' Tru-Kool aluminum radiator and SPAL electric fan keep the vintage mill's temps in check.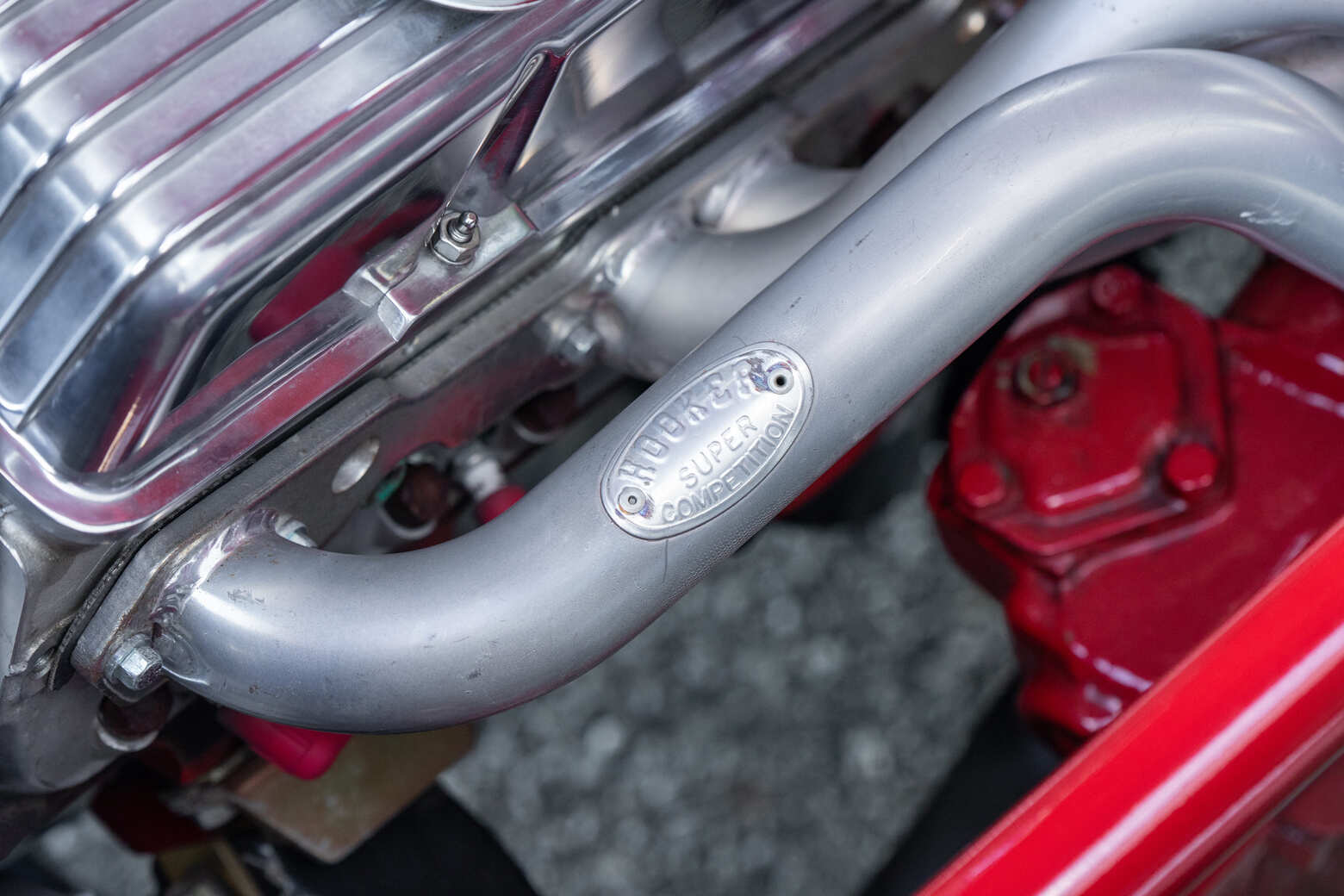 Ray enlisted Academy Transmissions in nearby Middletown, New York, for a stout Turbo 400 transmission with a manual valvebody backed up by a Hughes Performance Street Master 2,500 stall converter.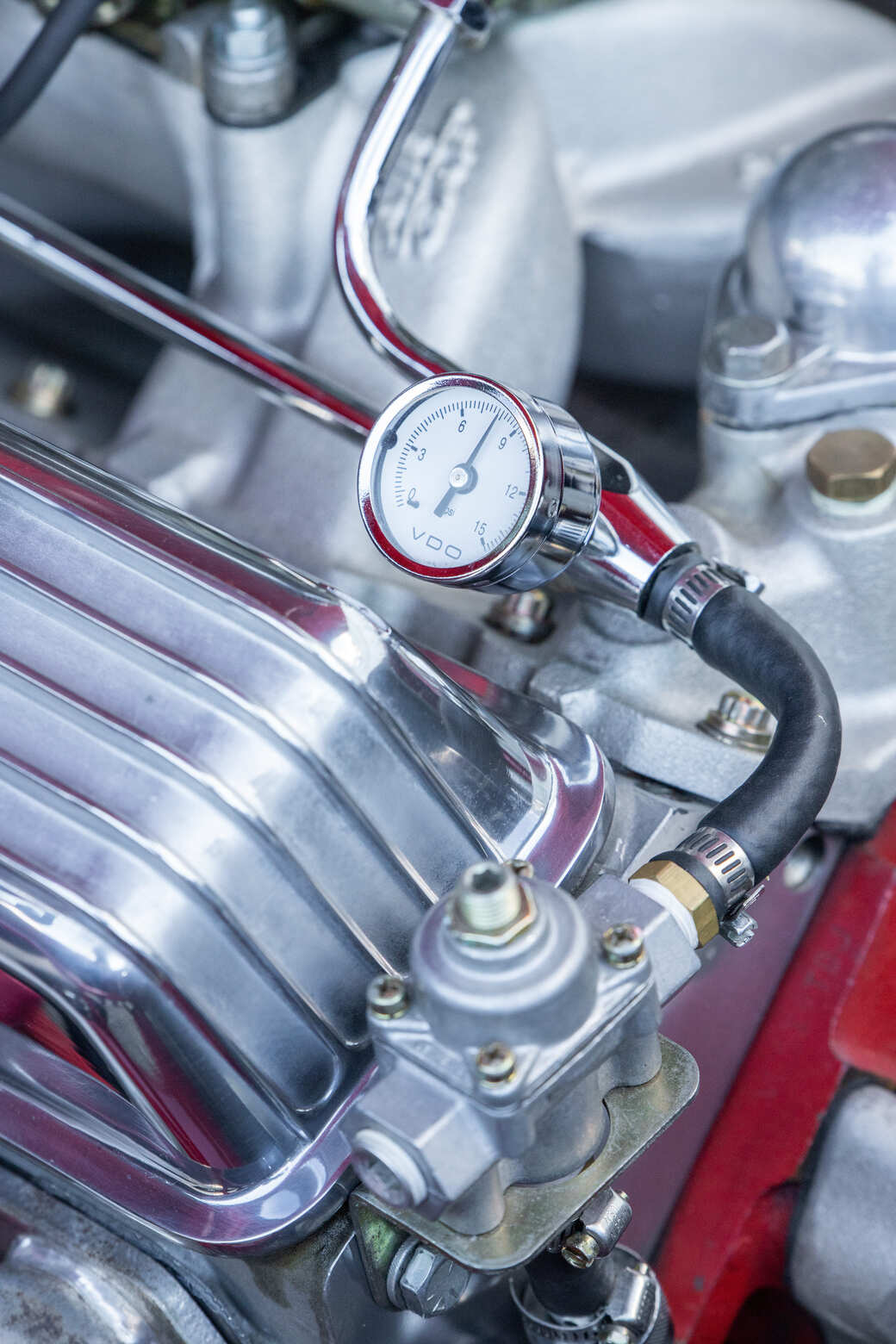 That gasser-style stance comes by way of Speedway Motors' straight-axle kit armed with Speedway Motors shocks up front. Out back is a GM monoleaf affair supported with a pair of time-traveled traction bars and what Ray refers to as "no-name-brand" air shocks. A GM 12-bolt rearend houses 4.10 gears.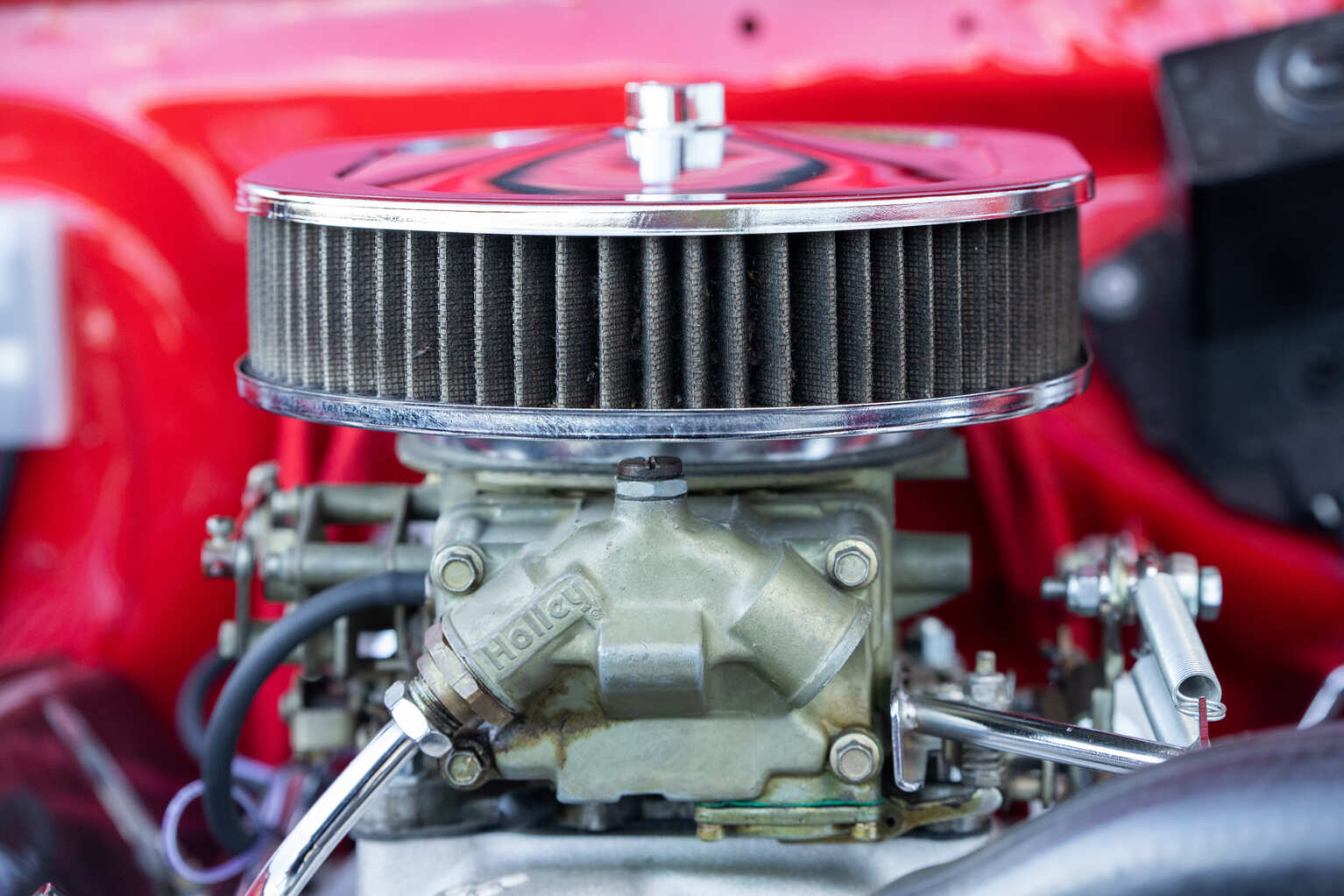 1966 Chevelle Wagon, as a Gasser!!! – Joey Dean Sends His 1966 Chevelle Wagon Skyward
Stopping tasks are handled by stock 9-inch drums out back with Speedway Motors single-piston calipers riding on 11-inch rotors up front. In keeping with the gasser profile, a set of Rocket Injector wheels contribute to the time-honored scenario wrapped in Towel City Tire "pie crust" cheater slicks out back with a pair of appropriately sized skinnies up front.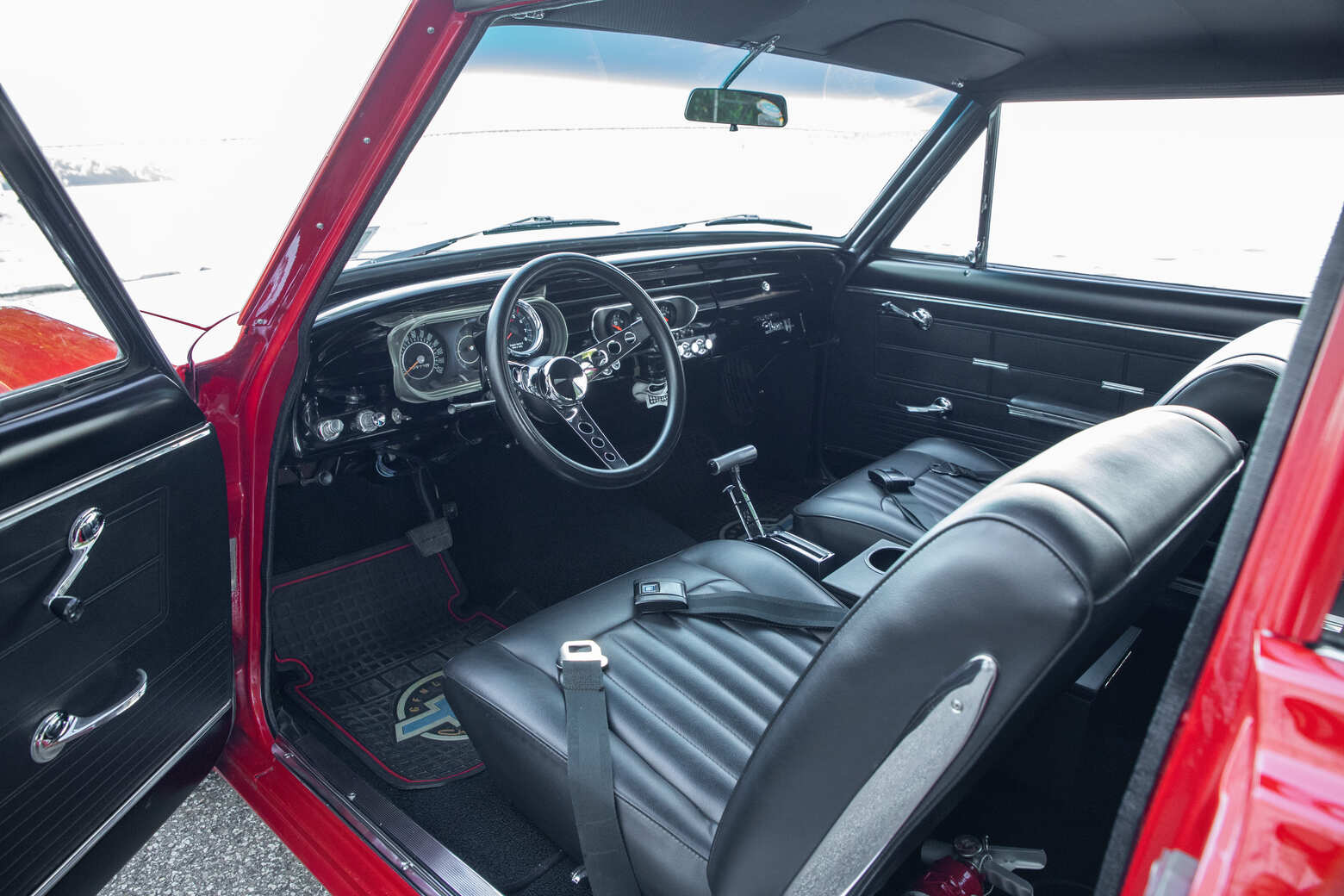 A peek inside the cockpit reveals a mostly stock scene with black vinyl-covered bucket seats, reproduction factory-style door panels, and black loop carpet. The stock SS cluster resides in the factory dash, while the time-honored race bits include a Sunpro Super tach II mounted on the stock column with a trio of Auto Meter gauges filling a custom panel where the factory radio once lived. The old-school race then continues with the classically styled 13-inch, three-spoke steering wheel and B&M Z-gate shifter.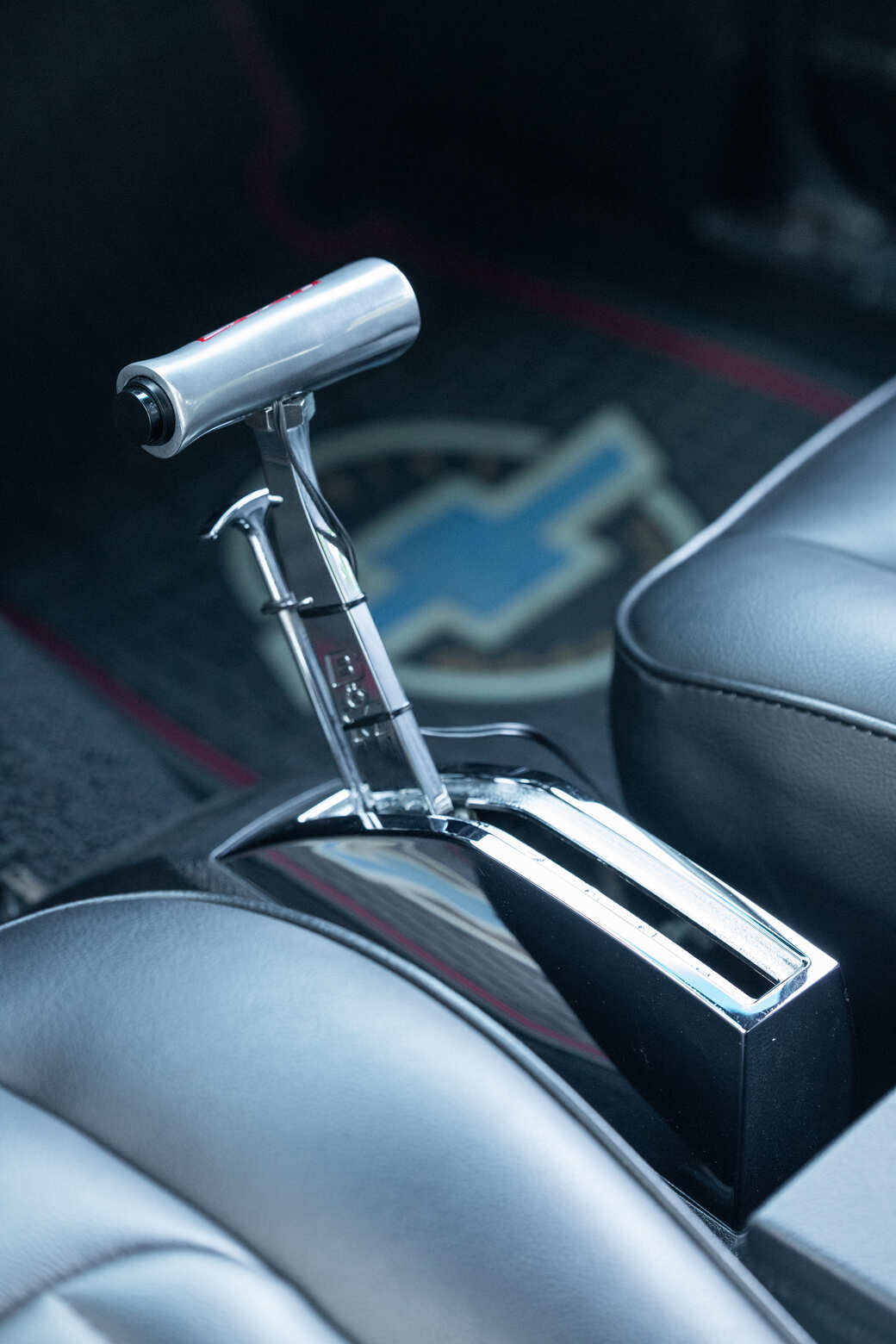 The obvious body mods include enlarged rear wheel openings–an age-old Gasser exercise performed to fit the massive rubber–and an International Red paintjob done years prior to Ray's ownership. Less obvious are the Corvex reproduction door handles, H4 headlights, and fresh PGW glass from Auto City Classics.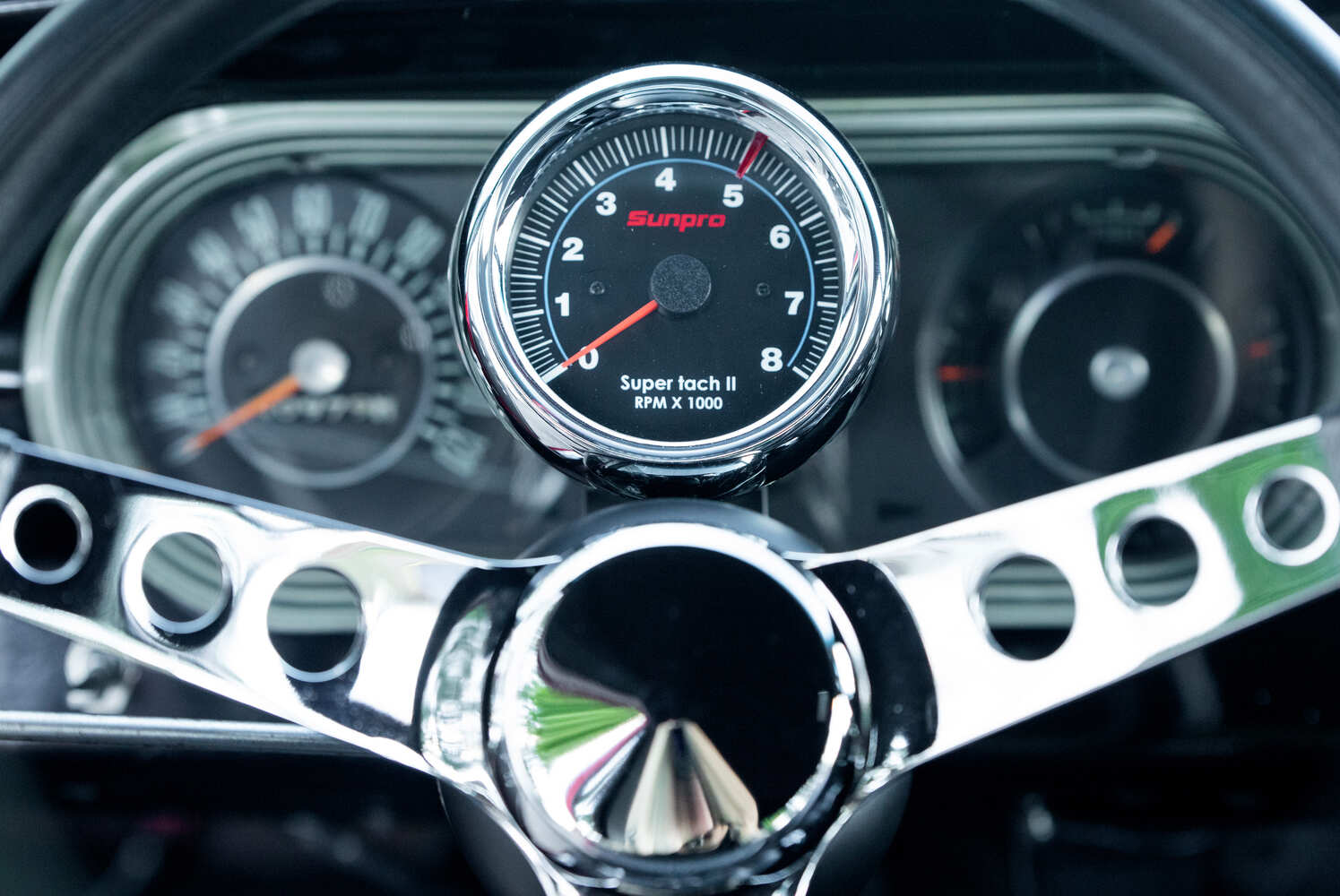 Ray describes the most memorable experience with the car so far was having the transmission slipping and almost going into full failure mode on an 80-mile road trip and having it hold together just long enough to make it home. Today the car is a great-running piece of history that Ray and Jason love driving and taking to shows. They have yet to get it down the track, but Jason is looking to make some 12-second passes and, more importantly, continue spending time at the dragstrip with his dad and just having fun.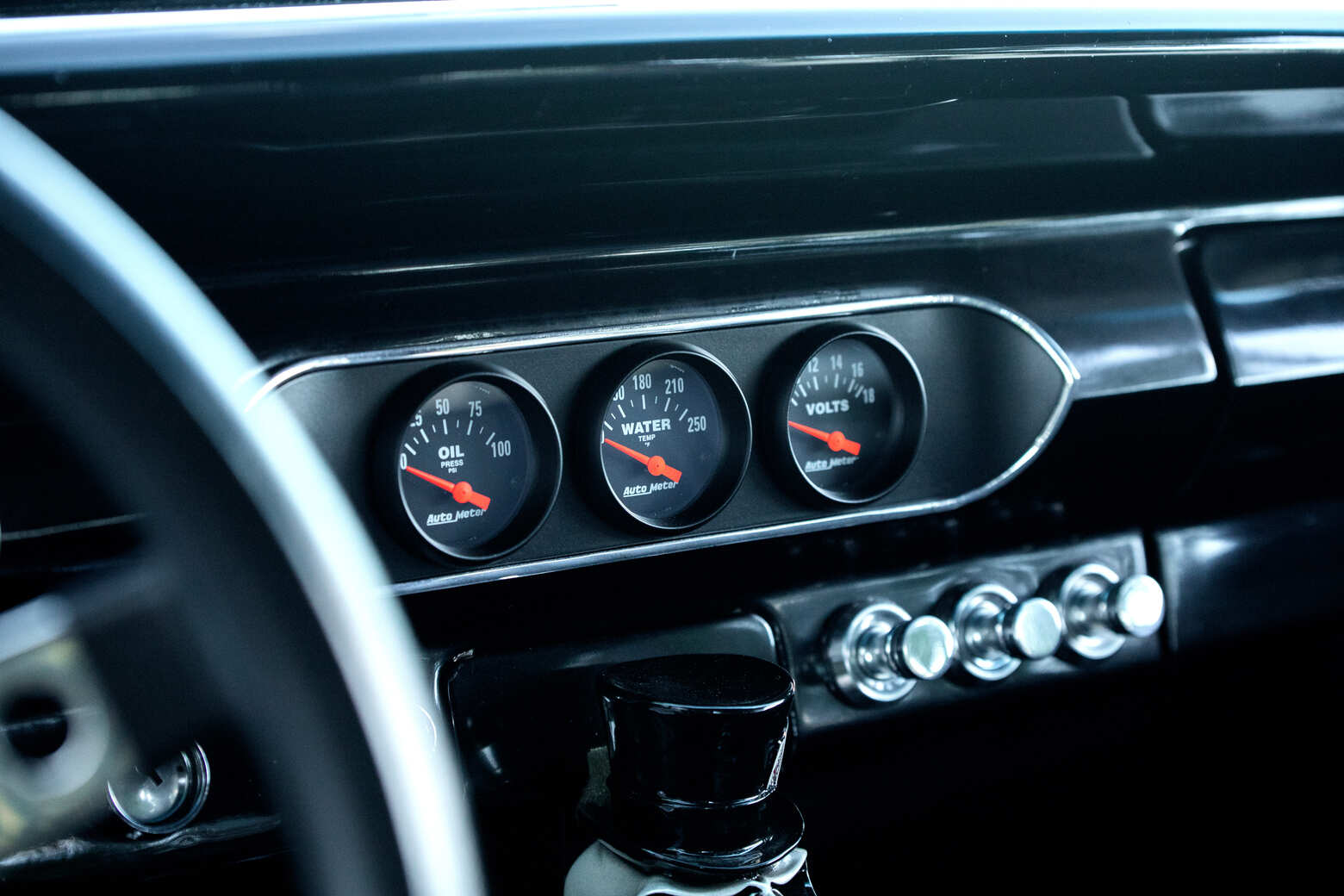 Once again, old-school inspiration took over and after 60 years of owing and building hot rods, Ray was able to check the box marked "Gasser" on his list of "hot rods I've owned."
TECH CHECK
Owner: Ray Masi, New Windsor, New York
Vehicle: '63 Chevy II
Engine
Type: Chevy small-block
Displacement: 355 ci
Compression Ratio: 9.7:1
Bore: 0.030 over
Stroke: 3.48 inches
Cylinder Heads: Pro Comp aluminum
Rotating Assembly: GM cast crankshaft, stock rods, Mahle pistons
Camshaft: Hydraulic flat tappet
Induction: Edelbrock Performer Air Gap intake manifold, Holley 4150 650-cfm carburetor, K&N oval air cleaner
Exhaust: 1 ¾-inch Hooker Super Comp headers, 2.25-inch custom exhaust, Flowmaster 40-series mufflers
Ancillaries: Tuff Stuff 80-amp alternator, MSD distributor and coil, Accel wires, polished finned valve covers, polished pulleys, Speedway Motors Tru-Kool aluminum radiator, trunk-mounted Optima RedTop battery, NHRA-legal battery disconnect
Wiring: American Autowire by Jason Masi
Output: 360 hp and 375 lb-ft torque (estimated)
Drivetrain
Transmission: TH400 with manual valvebody by Academy Transmissions (Middletown, NY)
Converter: Hughes Street Master 2,500 stall
Rear Axle: GM 12-bolt 4.10 gears
Chassis
Front Suspension: Speedway Motors straight-axle kit, '37-41 Ford spindles, stock steering box, Speedway Motors springs and shocks
Rear Suspension: GM monoleaf springs, air shocks, traction bars
Brakes: GM 9-inch drum rear, Speedway 11-inch rotors, single-piston calipers front, Mopar master cylinder
Wheels & Tires
Wheels: Rocket Injector (15×4.5 front, 15×8 rear)
Tires: Towel City Tire 165/80R15 front, 31×10.5-15 rear
Interior
Upholstery: Factory-style door panels custom center console, black loop carpet
Seats: Factory bucket
Steering: Stock steering column, three-spoke 13-inch steering wheel
Shifter: B&M Z-Gate
Dash: Stock
Instrumentation: Stock gauges with Auto Meter 2 1/16-inch Z Series cluster, Sunpro  Super tach II
Radio: Nope
A/C: Windwing wide open
Exterior
Bodywork: Rear wheel opening enlarged
Paint: Red
Body- and Paintwork by: Unknown
Hood: Factory
Grille: Factory
Headlights: H4 conversion
Trim Pieces: Factory
Front Bumper: Factory
Rear Bumper: Factory